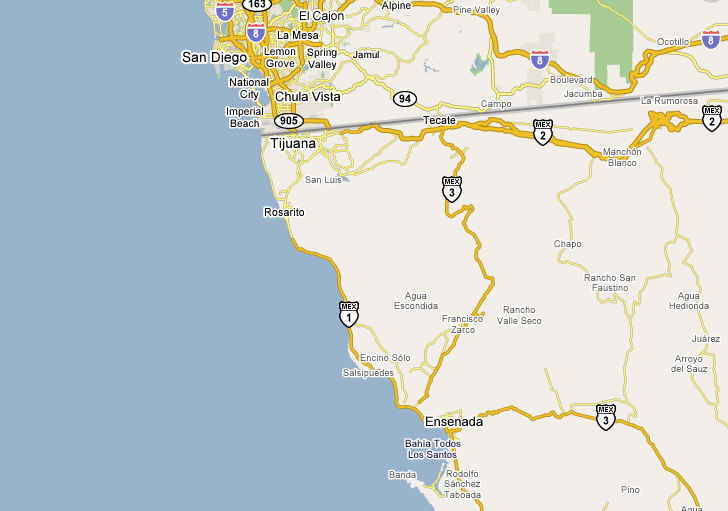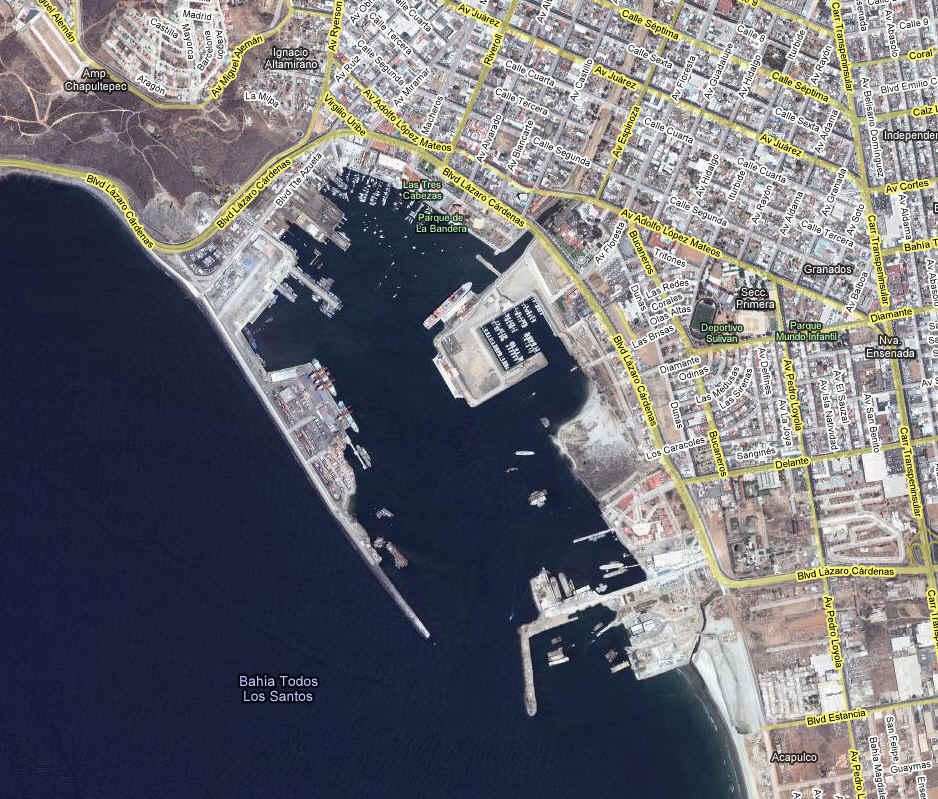 South on Highway 5 or 805 to the San Ysidro Border Crossing.
After crossing the border, stay in the second lane from the right until you pass the the first off ramp to Tijuana, then get in the far right lane. Follow the signs that say "Rosarito Beach, Ensenada Scenic Route". This road will take you along the Mexico/U.S. border (as you start up the hill you can to see San Diego to your right).
When you come down the big hill, take the first off ramp on the right ,("Rosarito Beach, Ensenada Scenic Route") then get in the left lane. You will pass an off-ramp saying "Tijuana Playas" on the right. Staying to the left will put you on the toll road. Tolls are 26 pesos / $2.50 Dlls ea. (at the time of this writing)
There are three tollbooths in total. The first tollbooth is just past the TJ Playas off ramp. Second is about 15 miles south just passing the last Rosarito Beach off-ramp. The third and end of the toll-road is at San Miguel.
After you pass the last tollbooth it's about six miles to Ensenada proper. About one mile before you get there you'll come to a fork in the road, stay to the "right" and this will take you in the front end of town. At the first signal, you will be on Boulevard Costero. The drive is about 1 1/2 hours once you cross the border.
The toll road includes towing as part of your price of admission as well as bathrooms, and stores at each stop. Take is easy and don't be in a rush. You're in Baja now so be mellow. Remember they have speed limits in Mexico and they're in kilometers, not miles!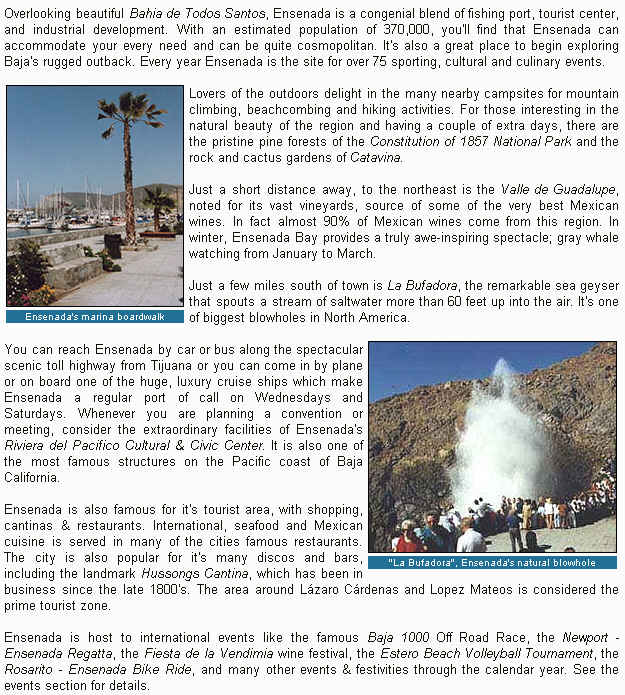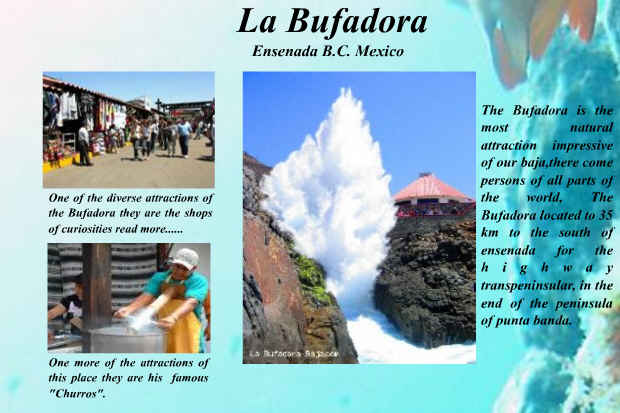 La Bufadora is a famous water spout. Waves coming in a narrow path in the rock shore, force the Ocean thru a hole. The water shoots high into the air. The spray looks like a glittering fireworks display. The village of La Bufadora is an hour's drive south of Ensenada. Travel on Hwy #1. Just past the Maneadero sign, is a clearly marked La Bufadora marker, turning right (west).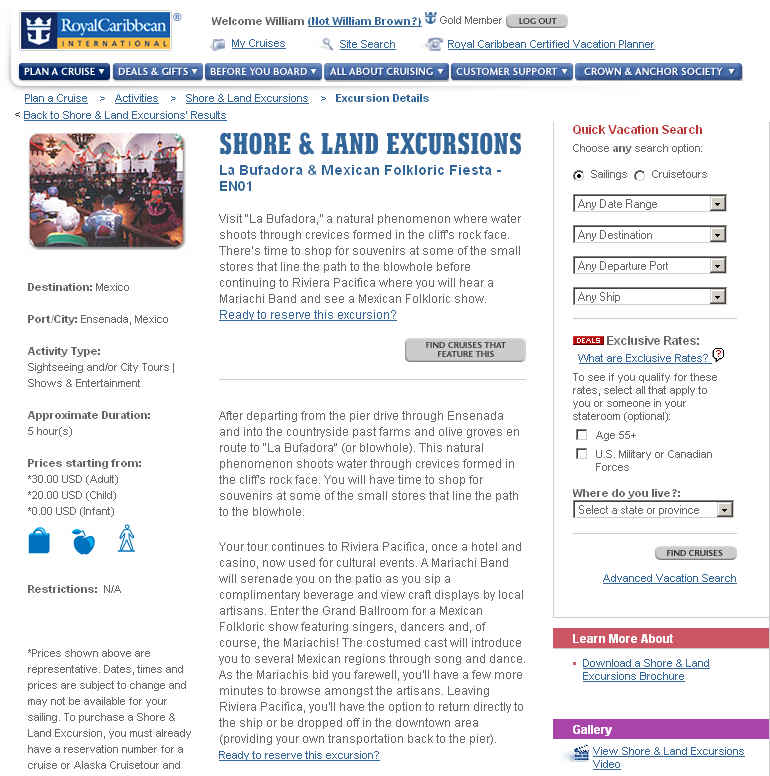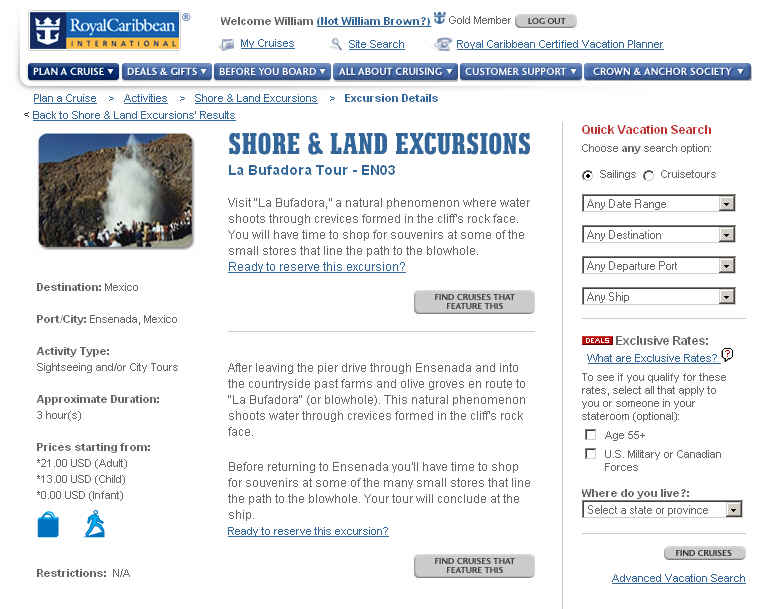 Acapulco Cabo Cancun Ensenada Ixtapa Manzanillo Mazatlan Puerto Vallarta
Finisterra Resort Lover's Beach Parasailing
The Office & Medano Beach Pueblo Bonito Sunset Beach Resort & Spa