Venice Beach - Nov. 26-29th, 2009
Our Hotel - Venice Beach Suites
This hotel is almost 100 years old. One of the few that are right on the "boardwalk"
No air conditioning (not needed on this trip), only a space heater, an old elevator and no on-site parking, but with
a small kitchen and a good location for stepping right out to the action, it was OK for three nights.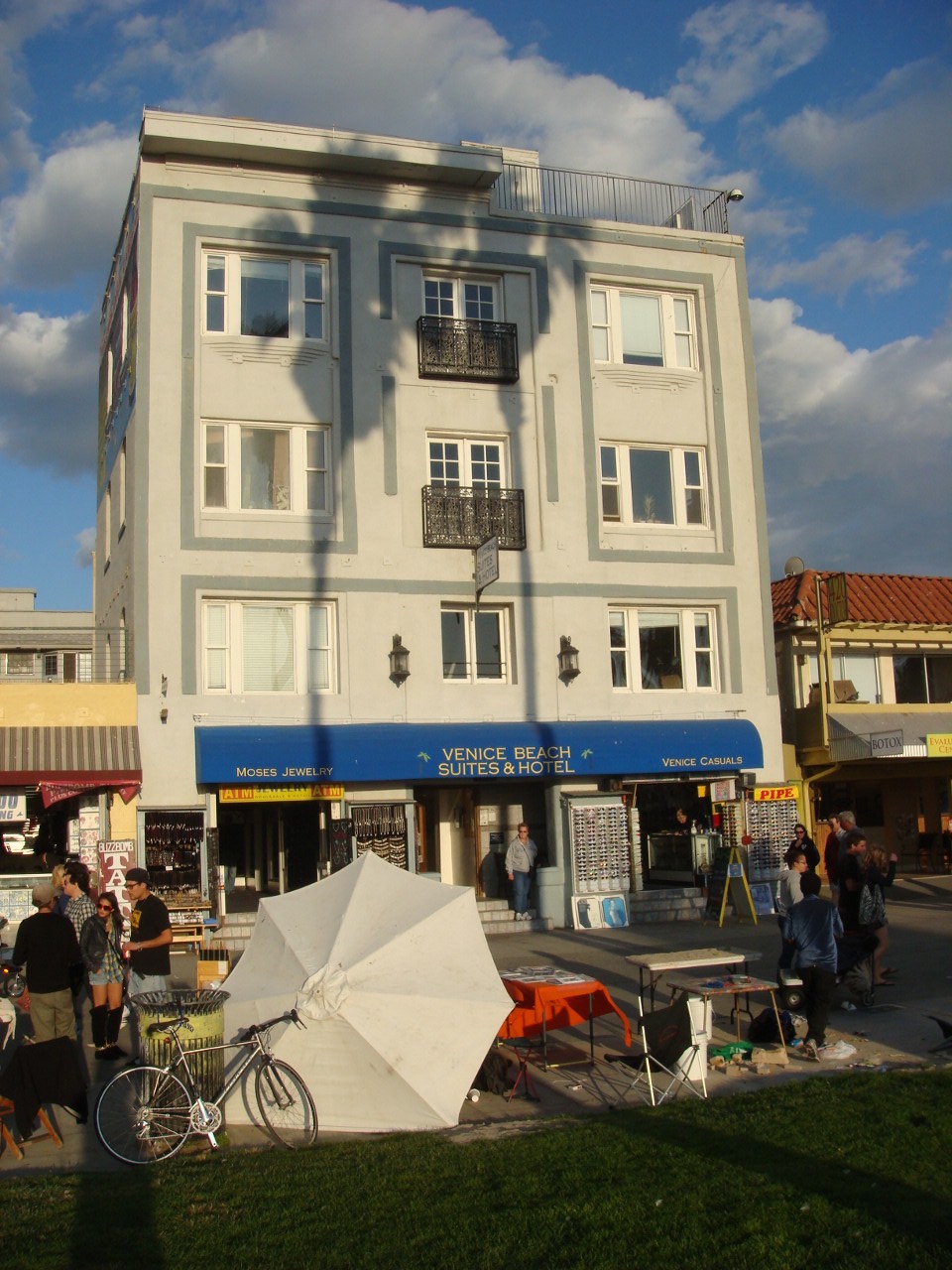 But what a location!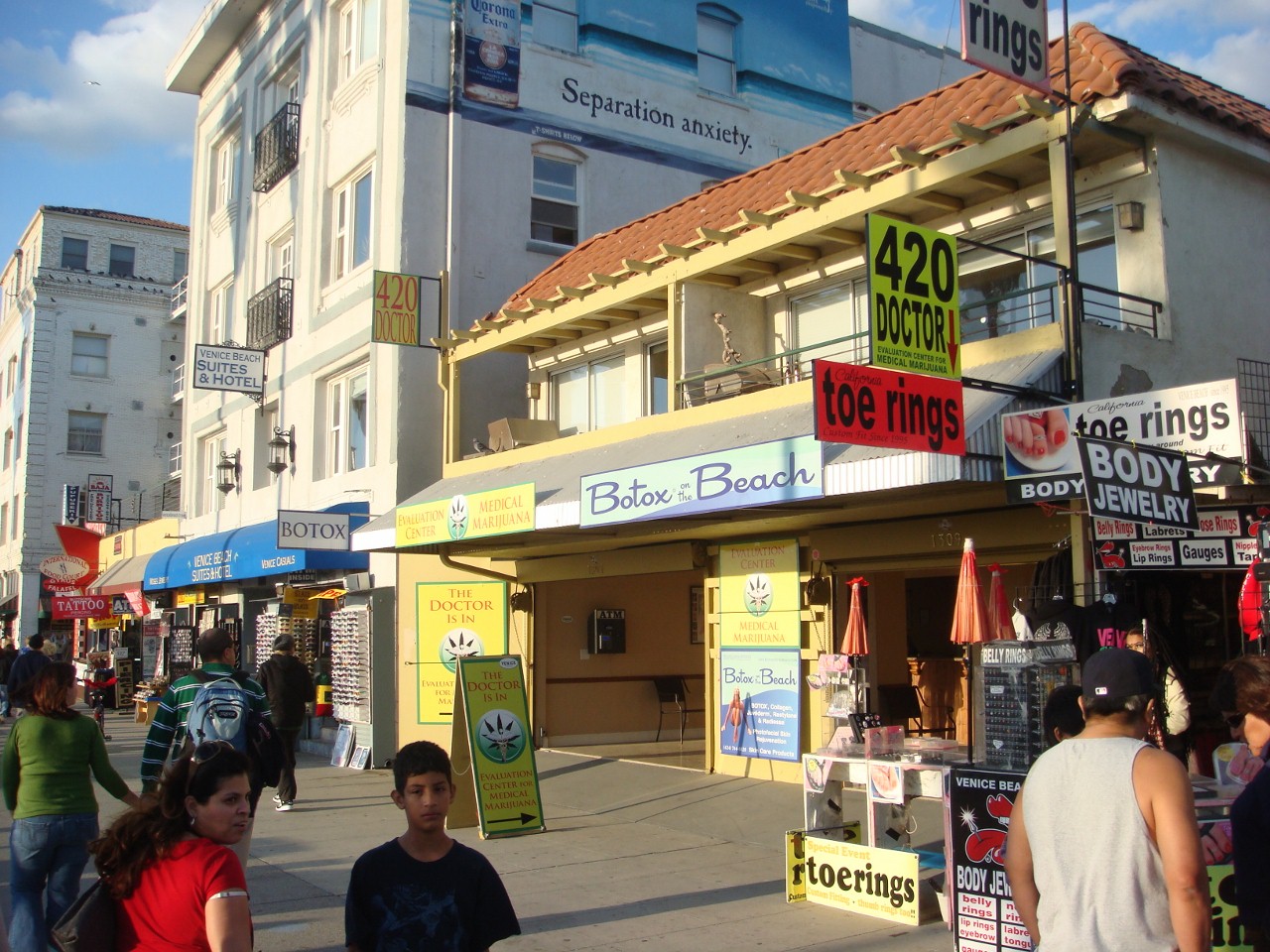 Medical marijuana and Botox on one side....
Burgers, pipe stores (and I don't mean tobacco), tattoos and piercing on the other side!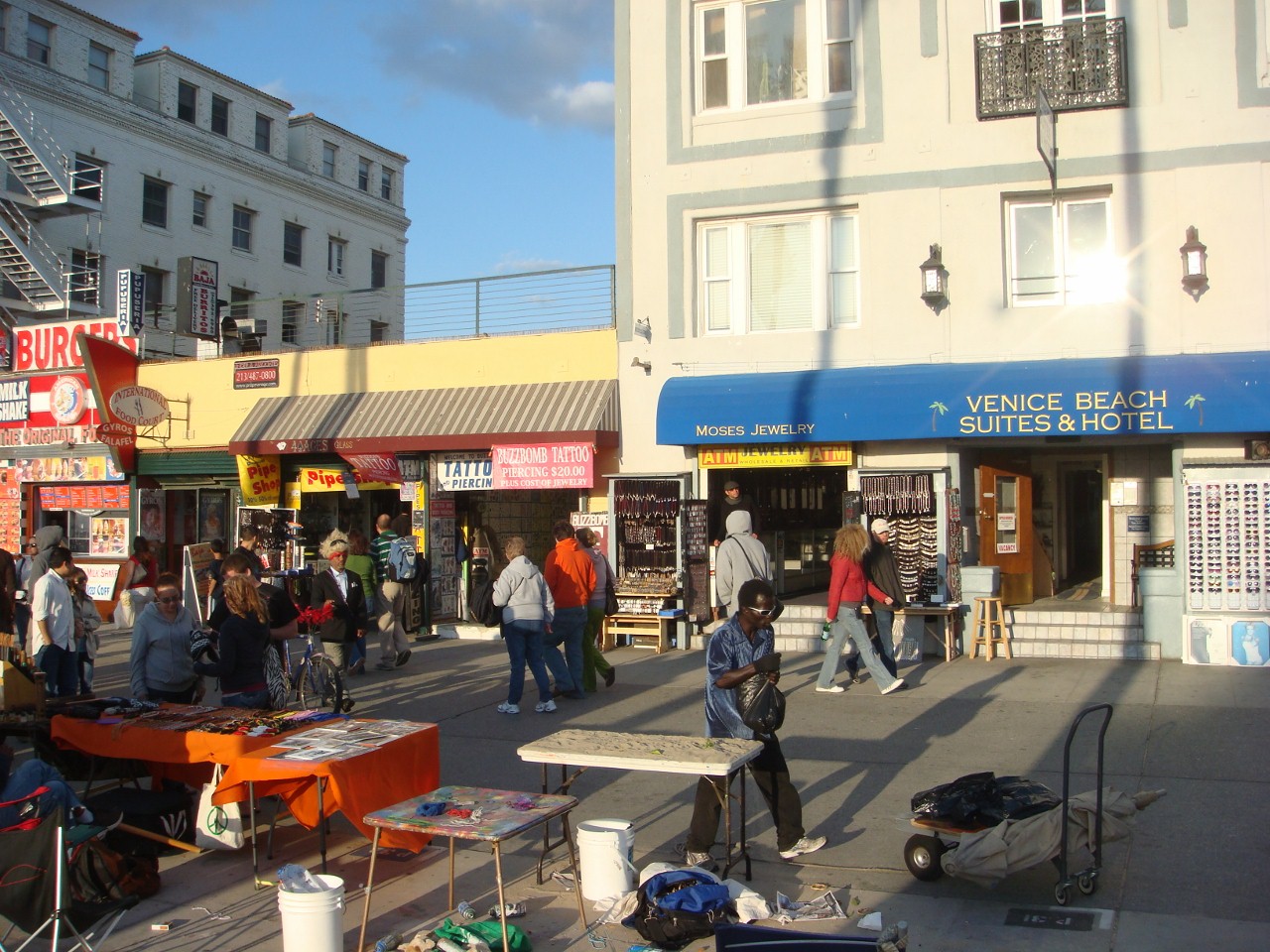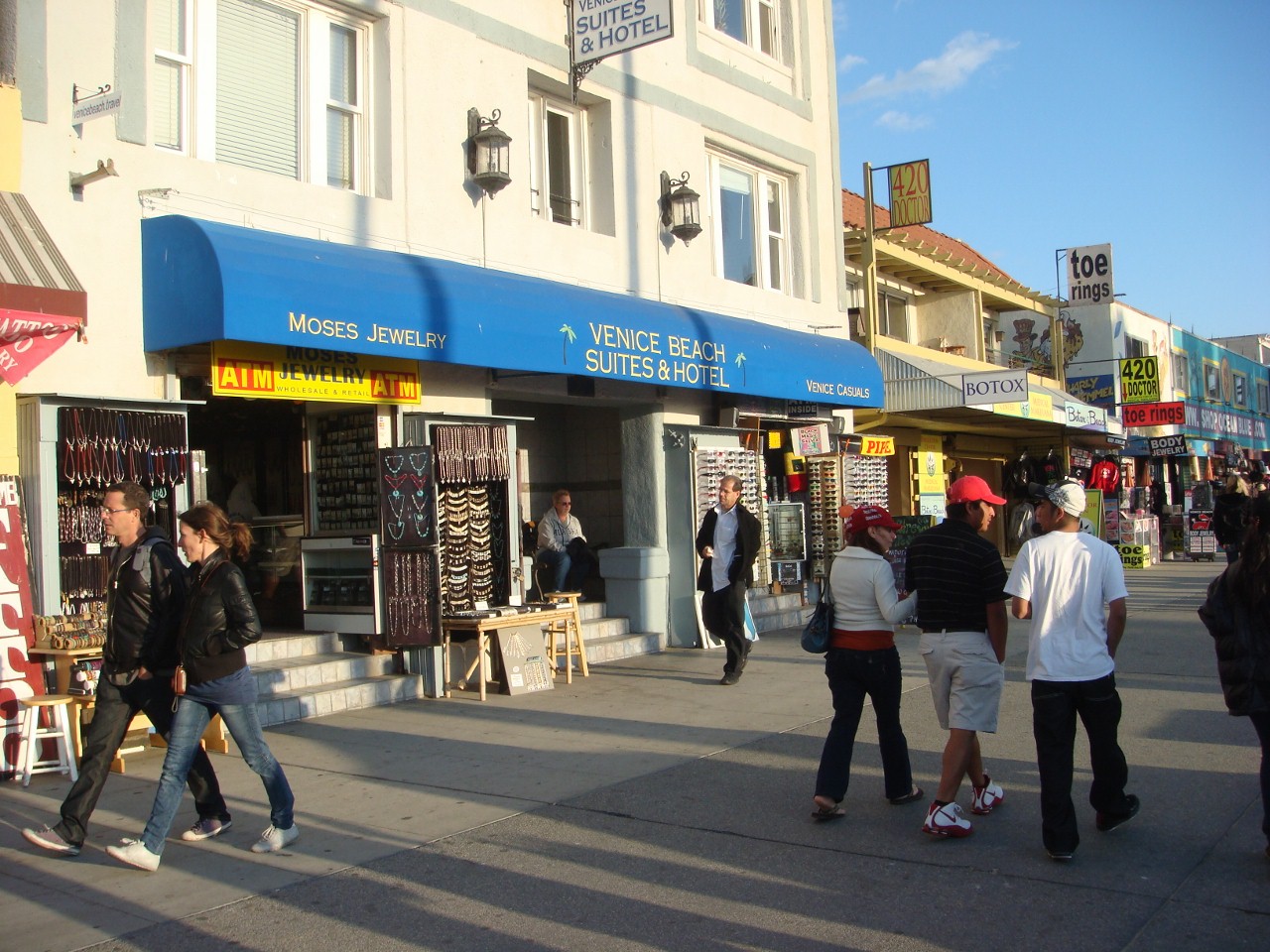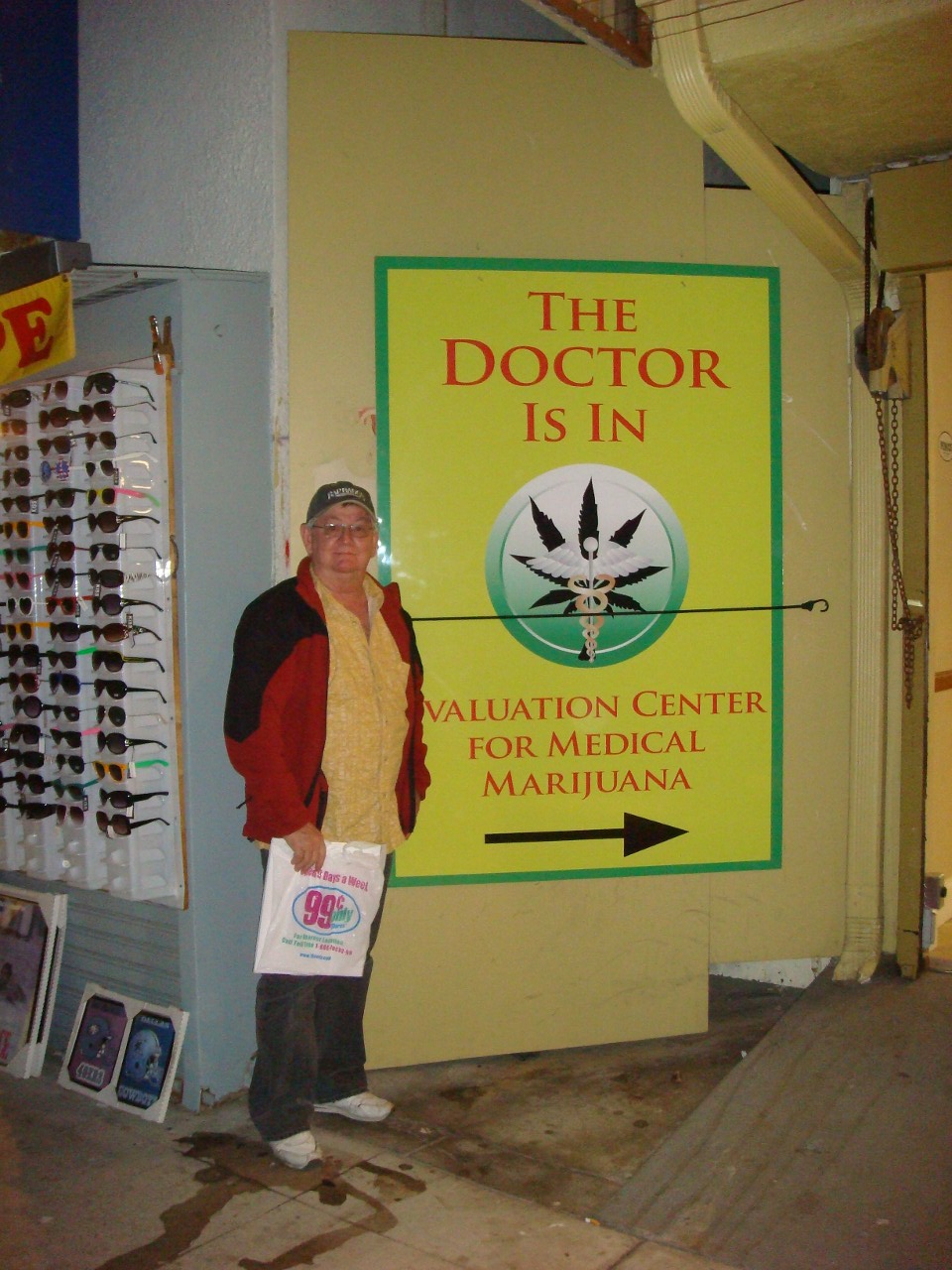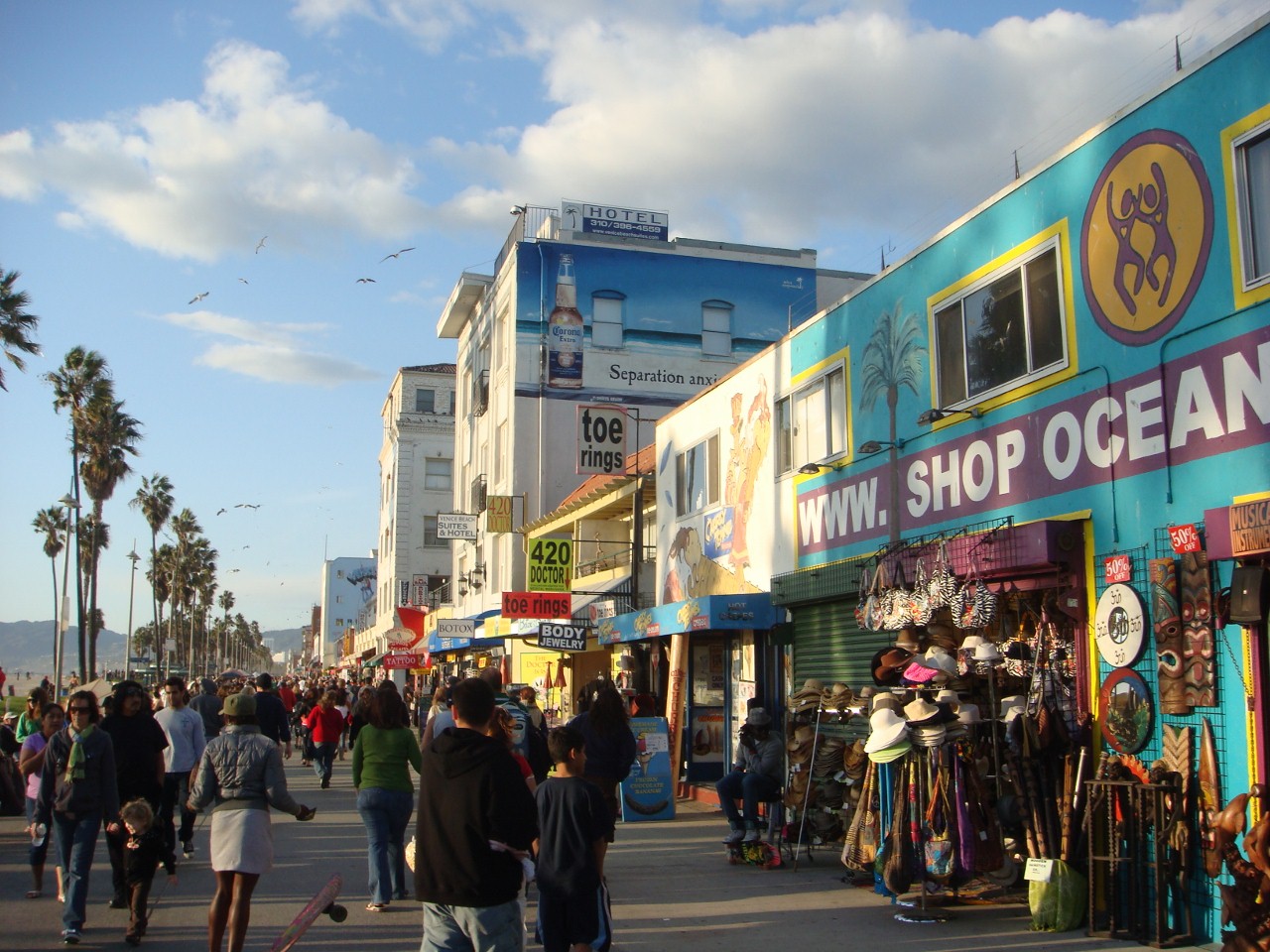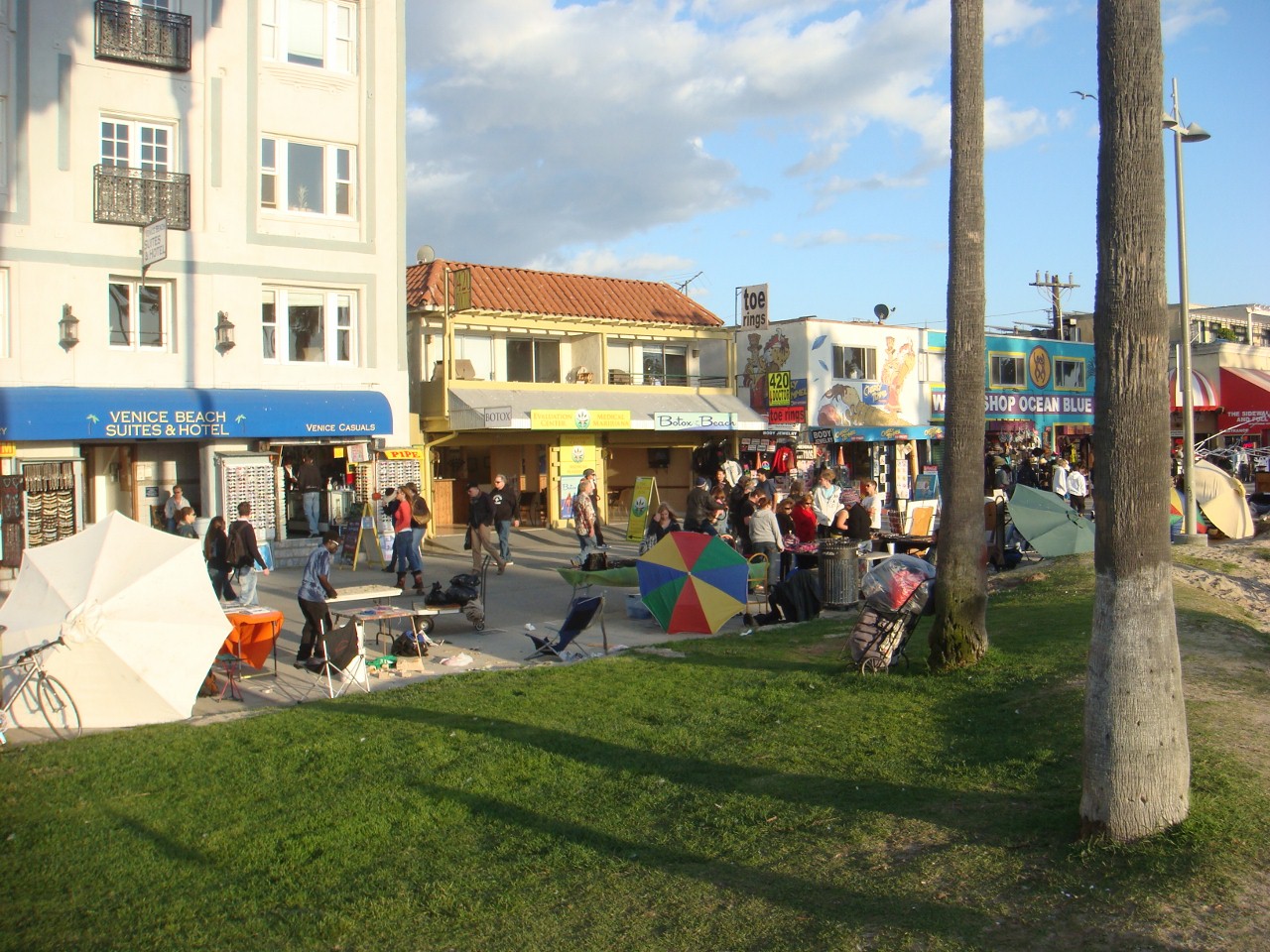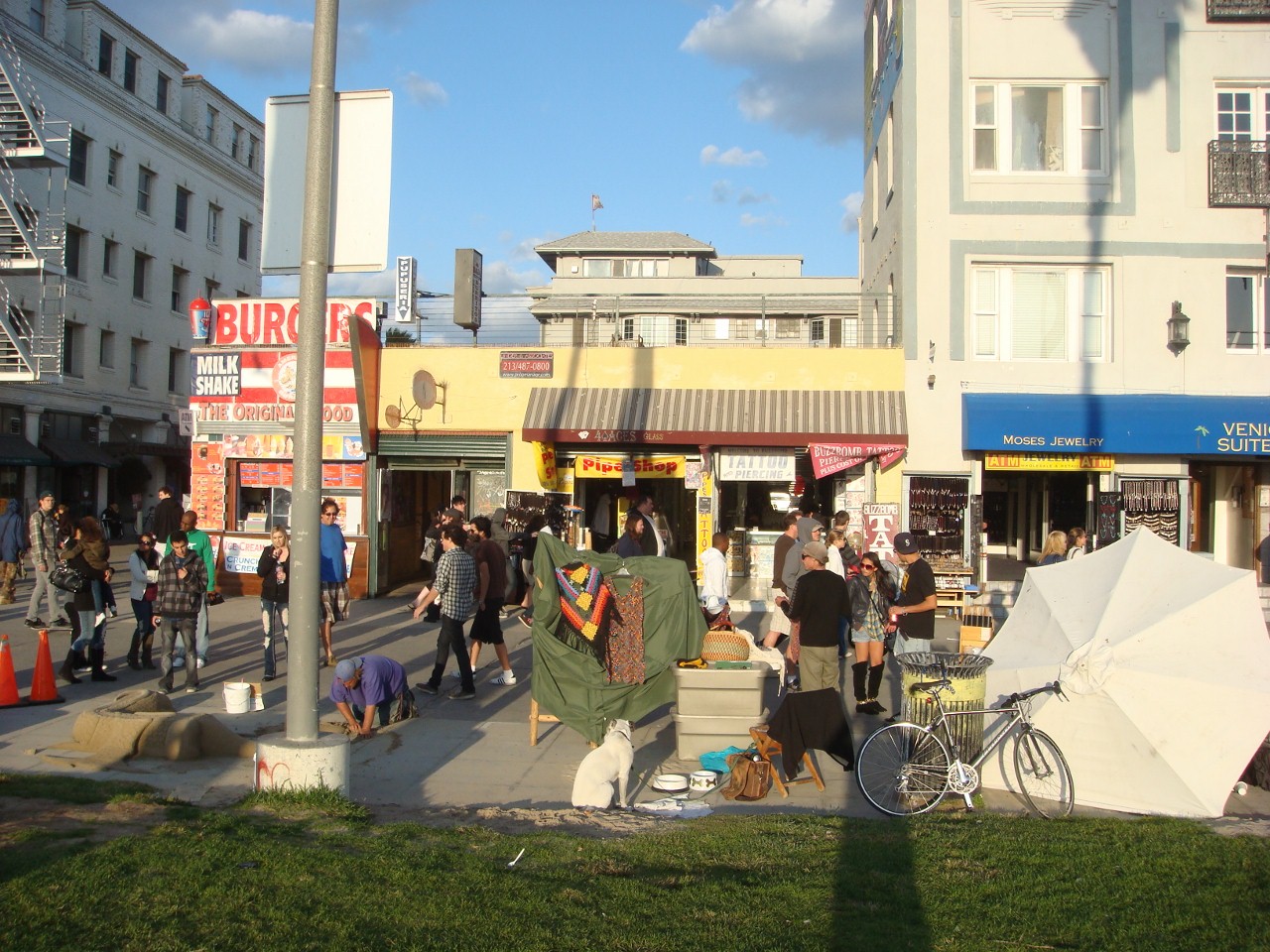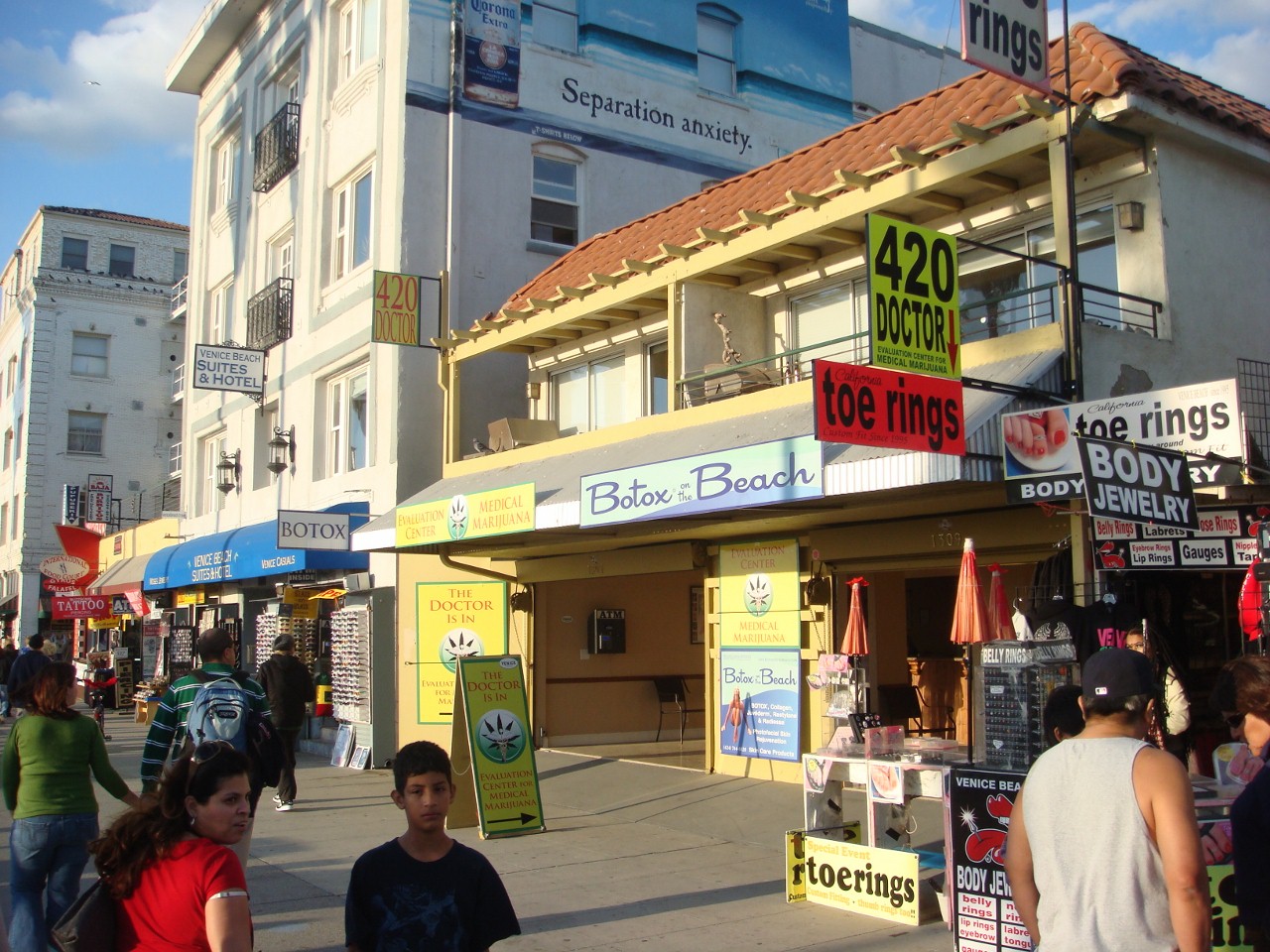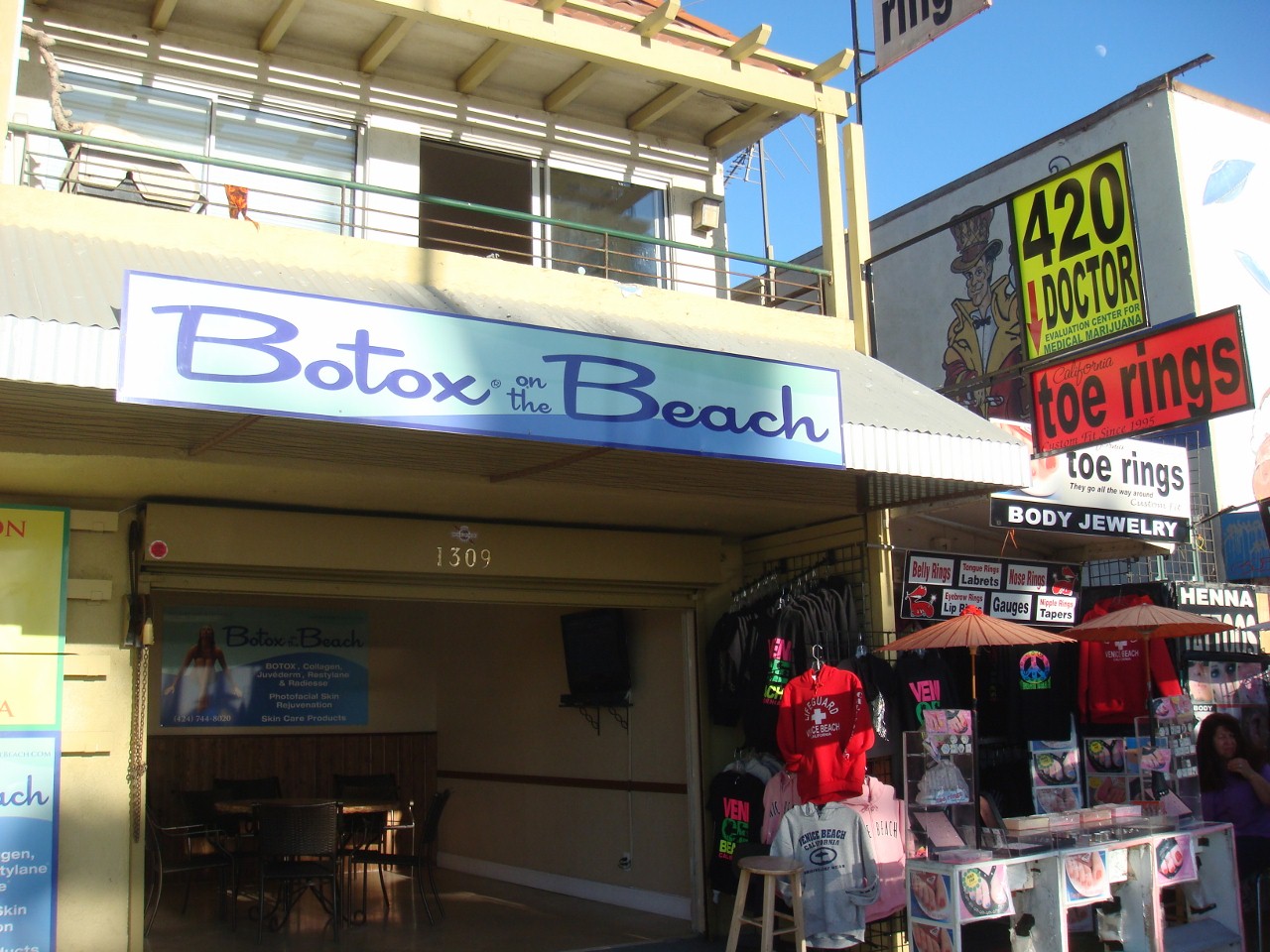 Views from the 4th floor balcony of our hotel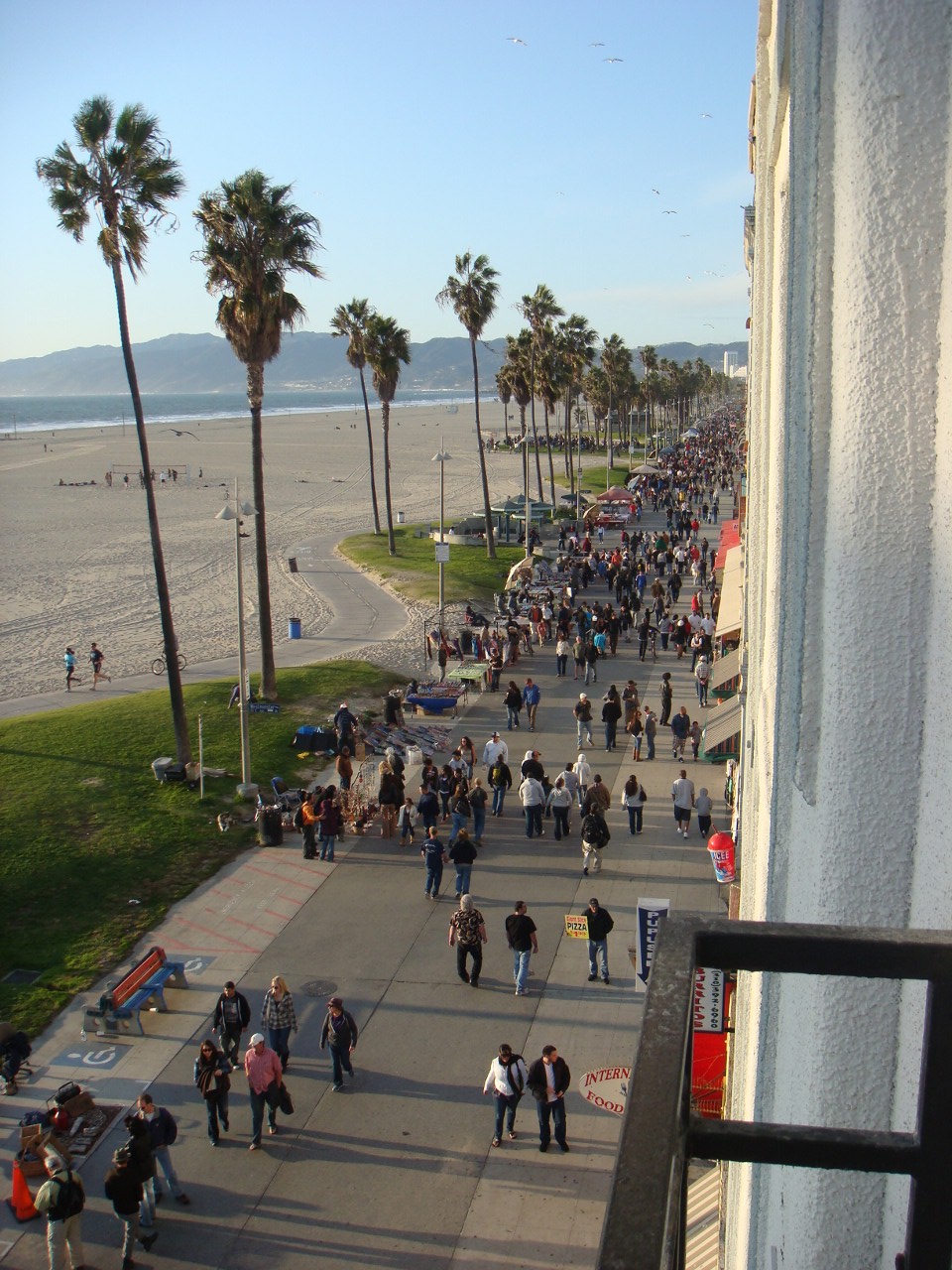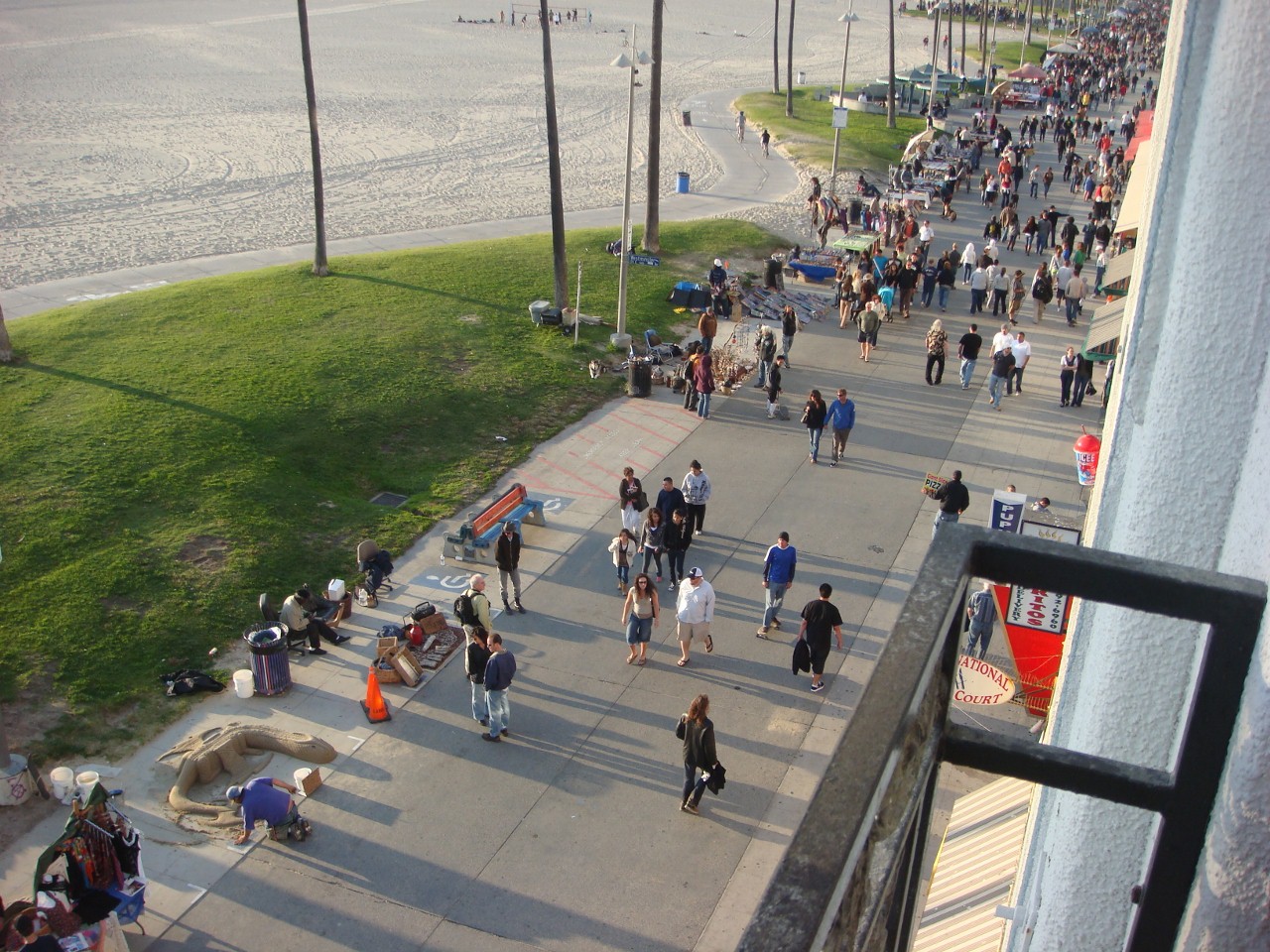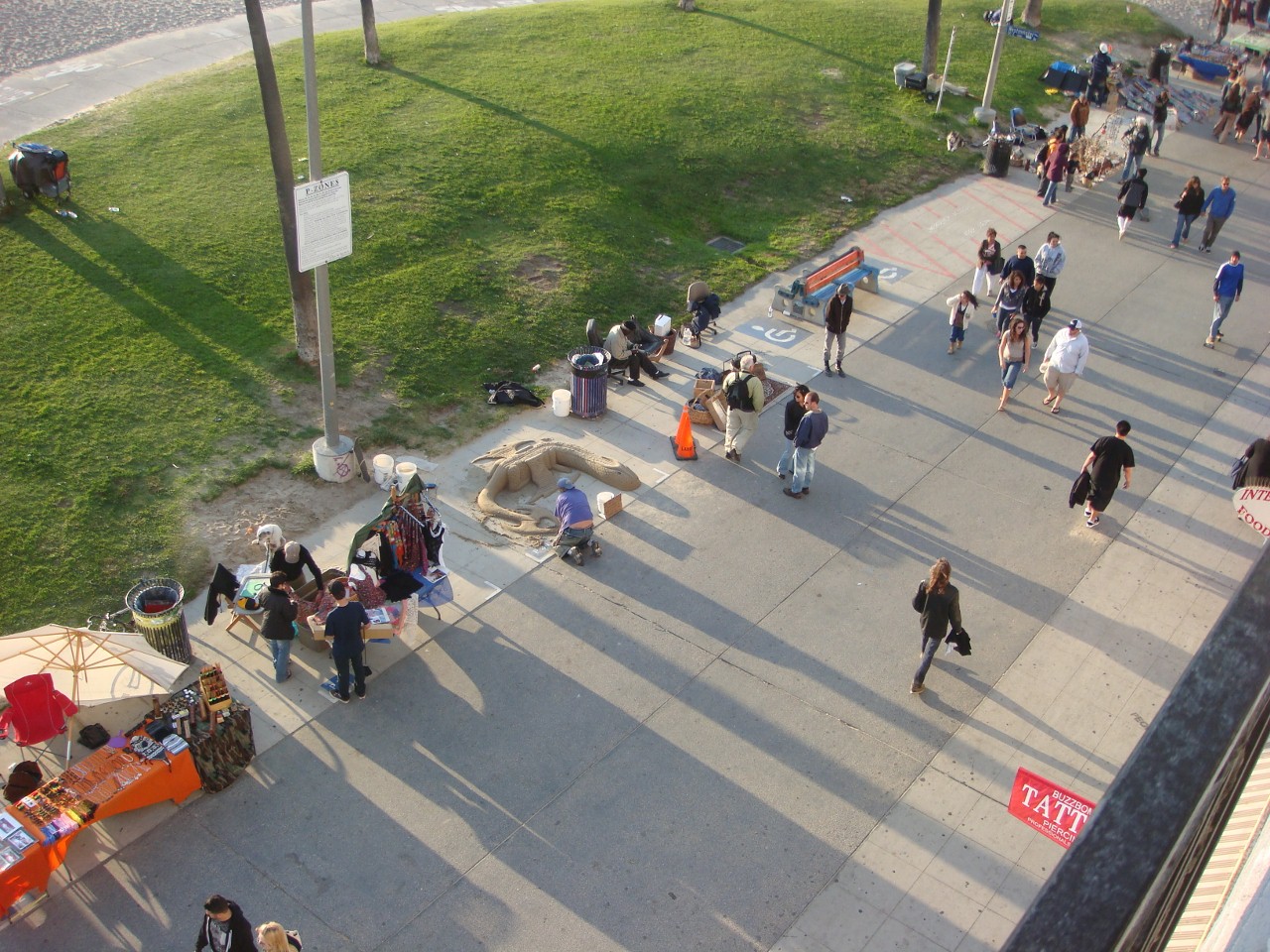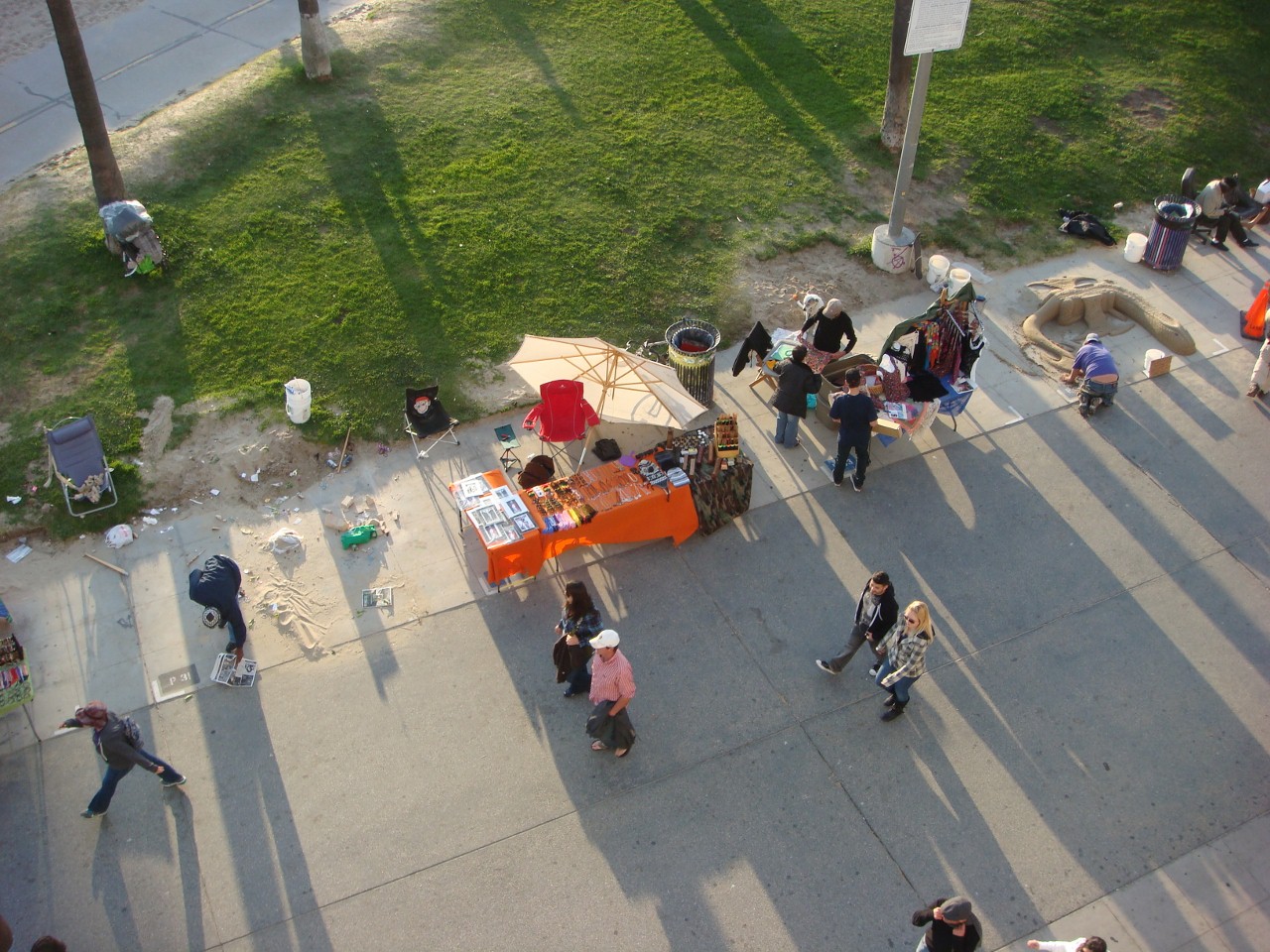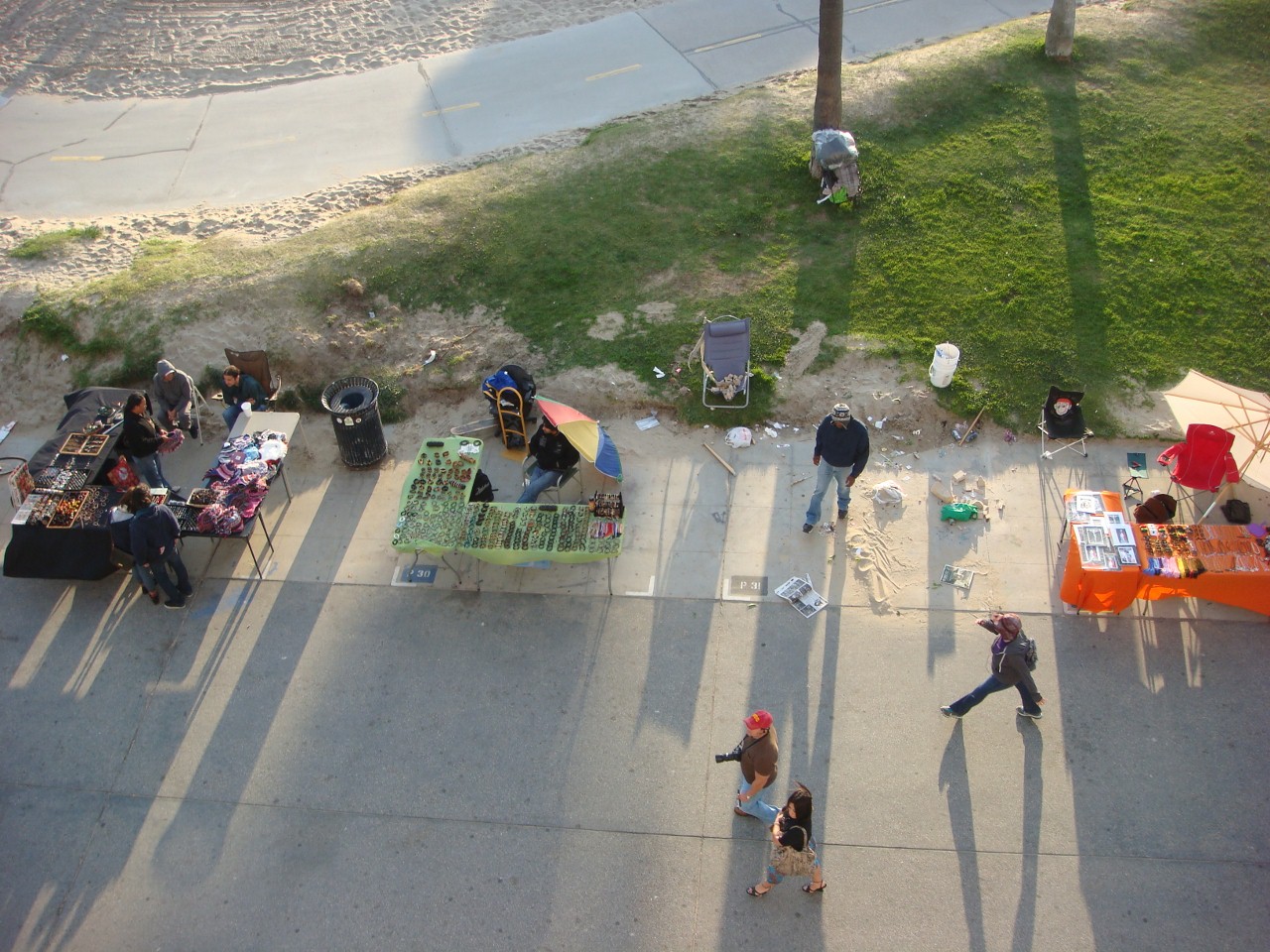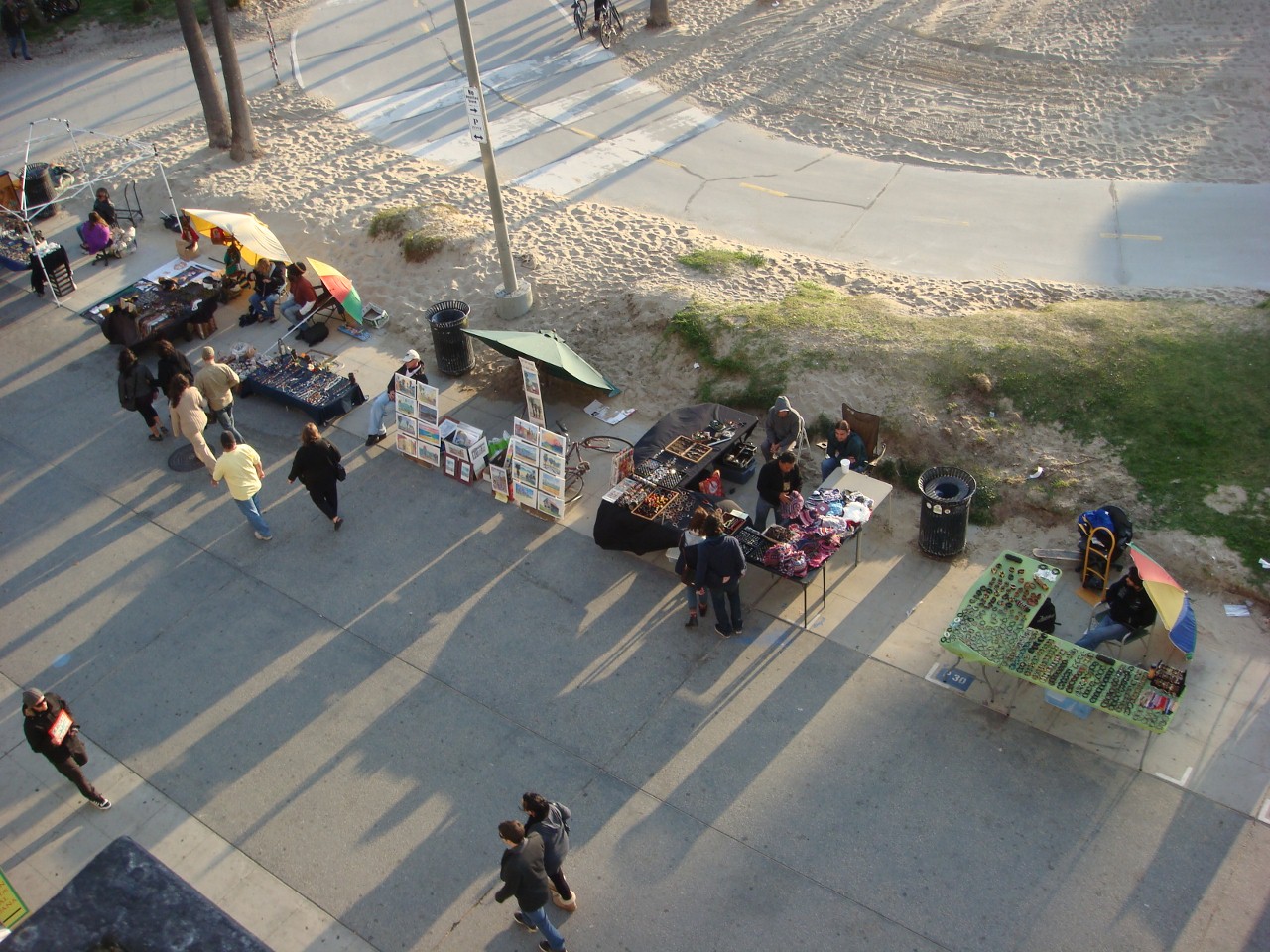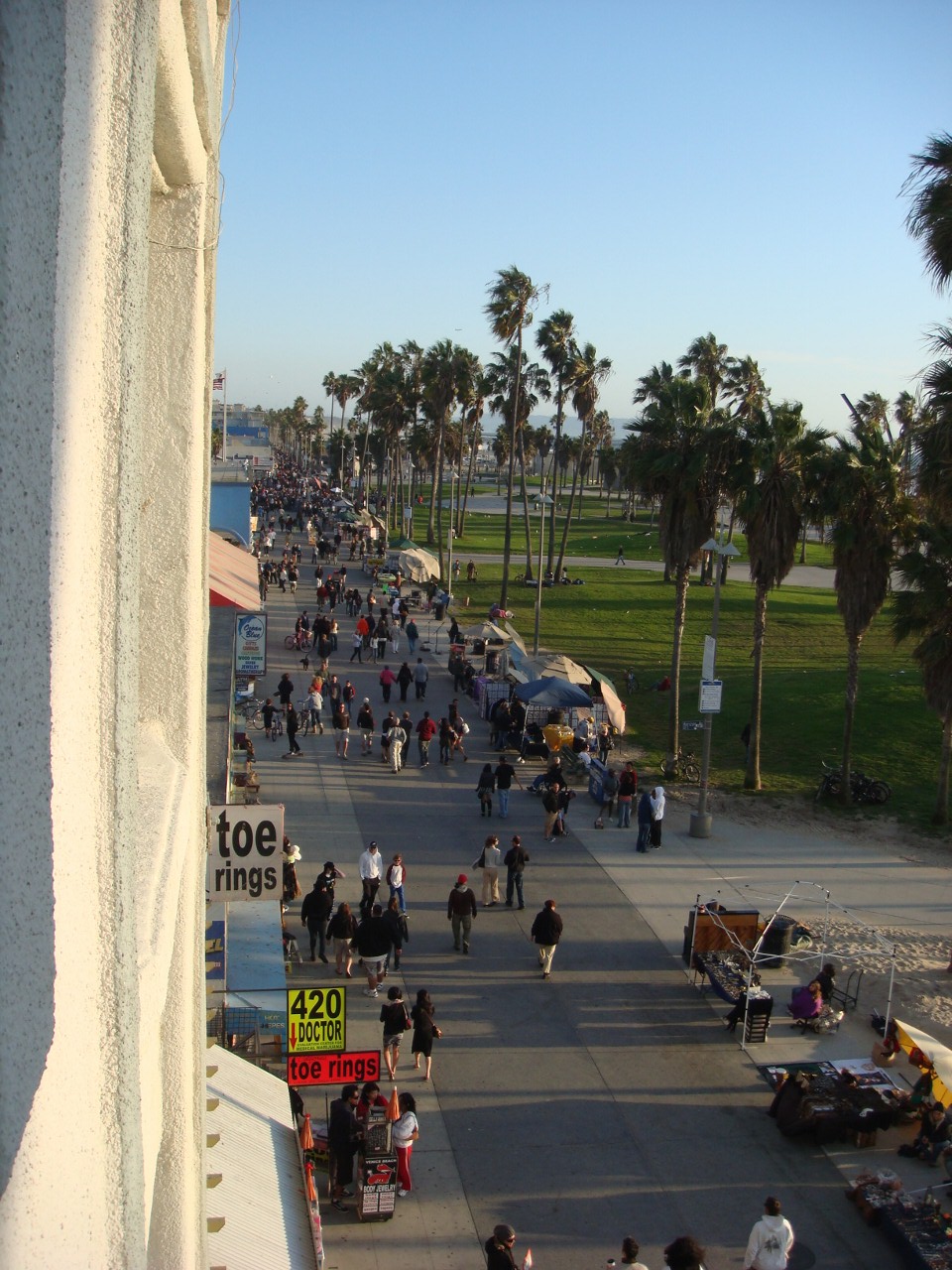 The Beach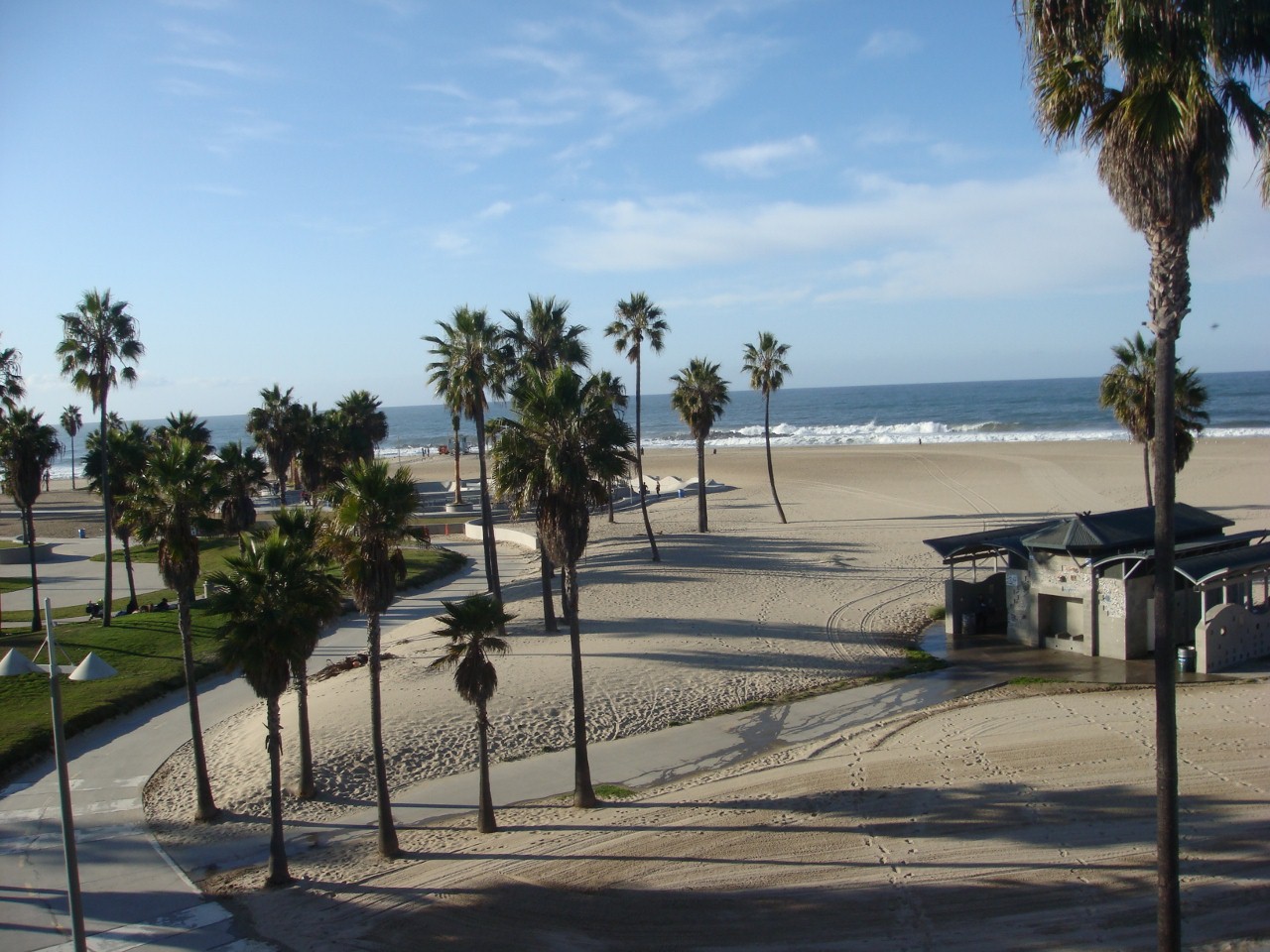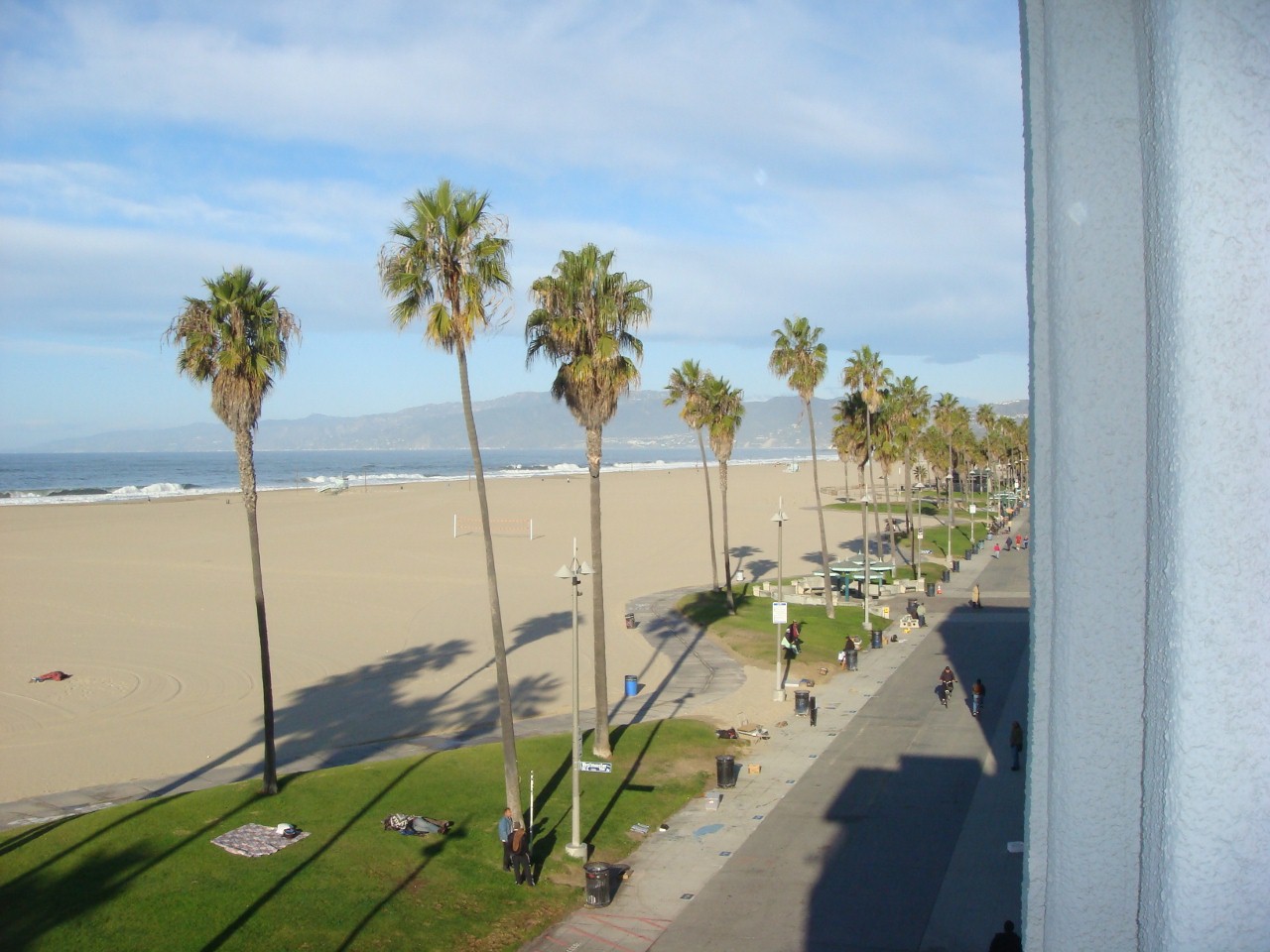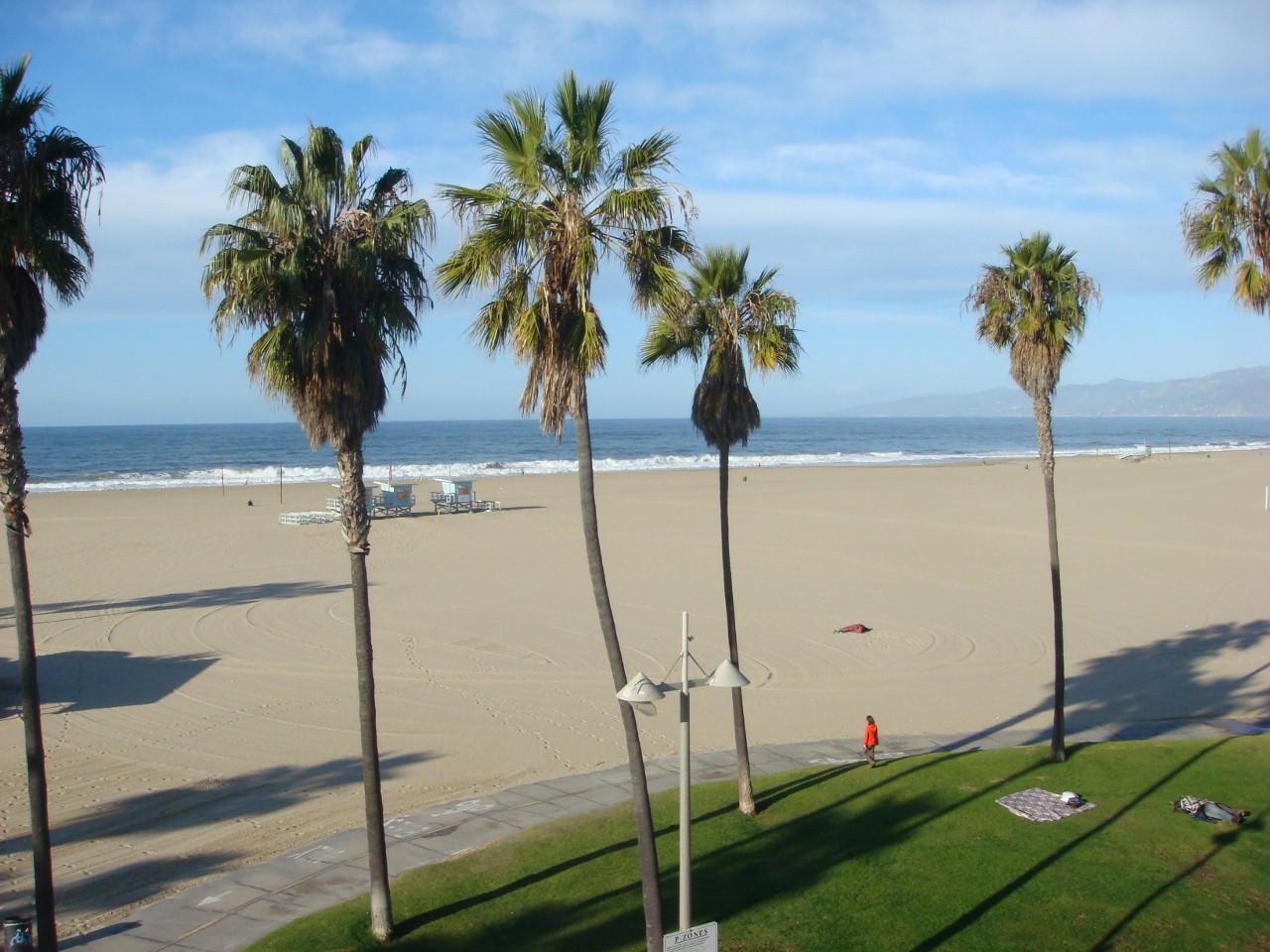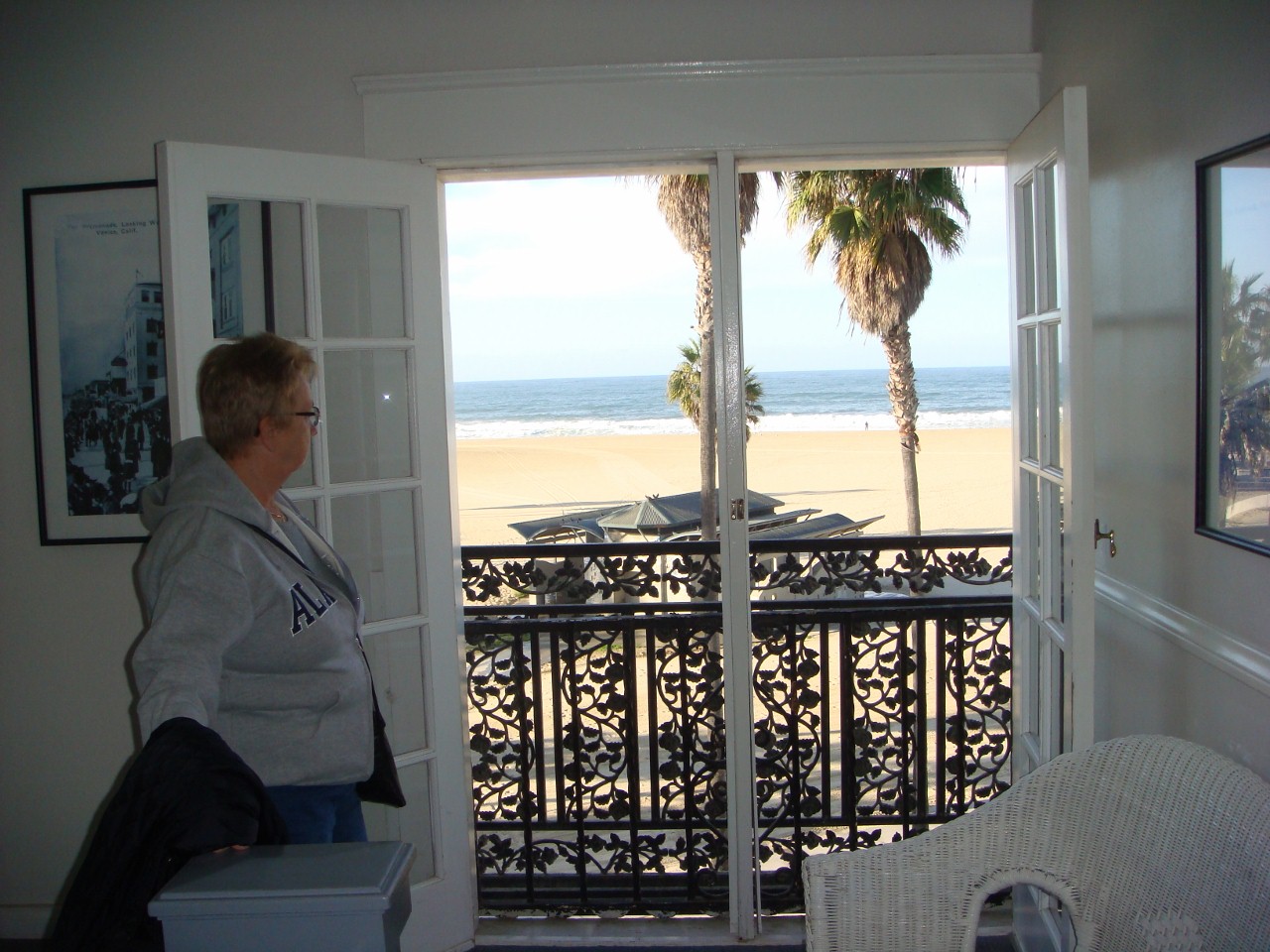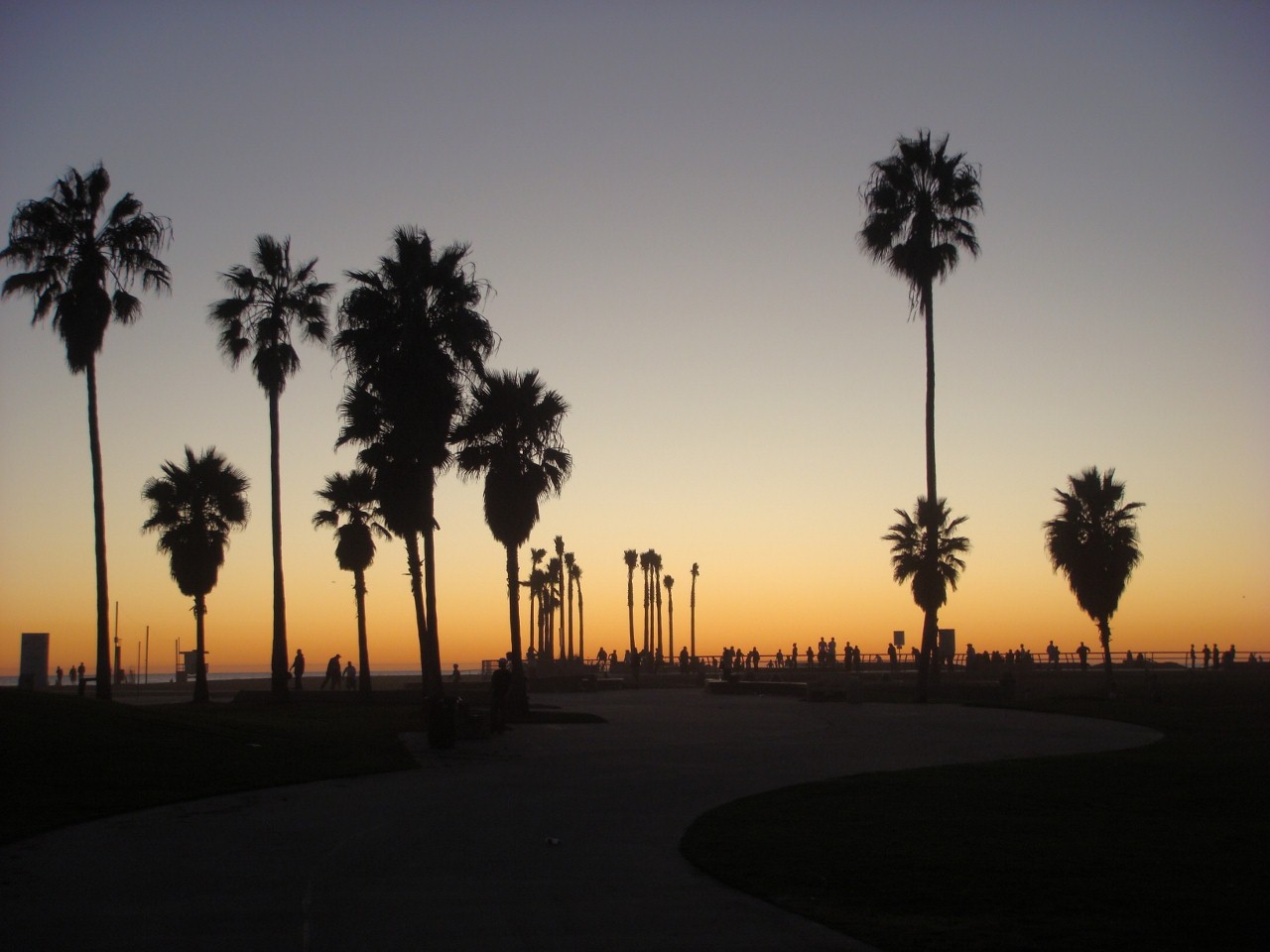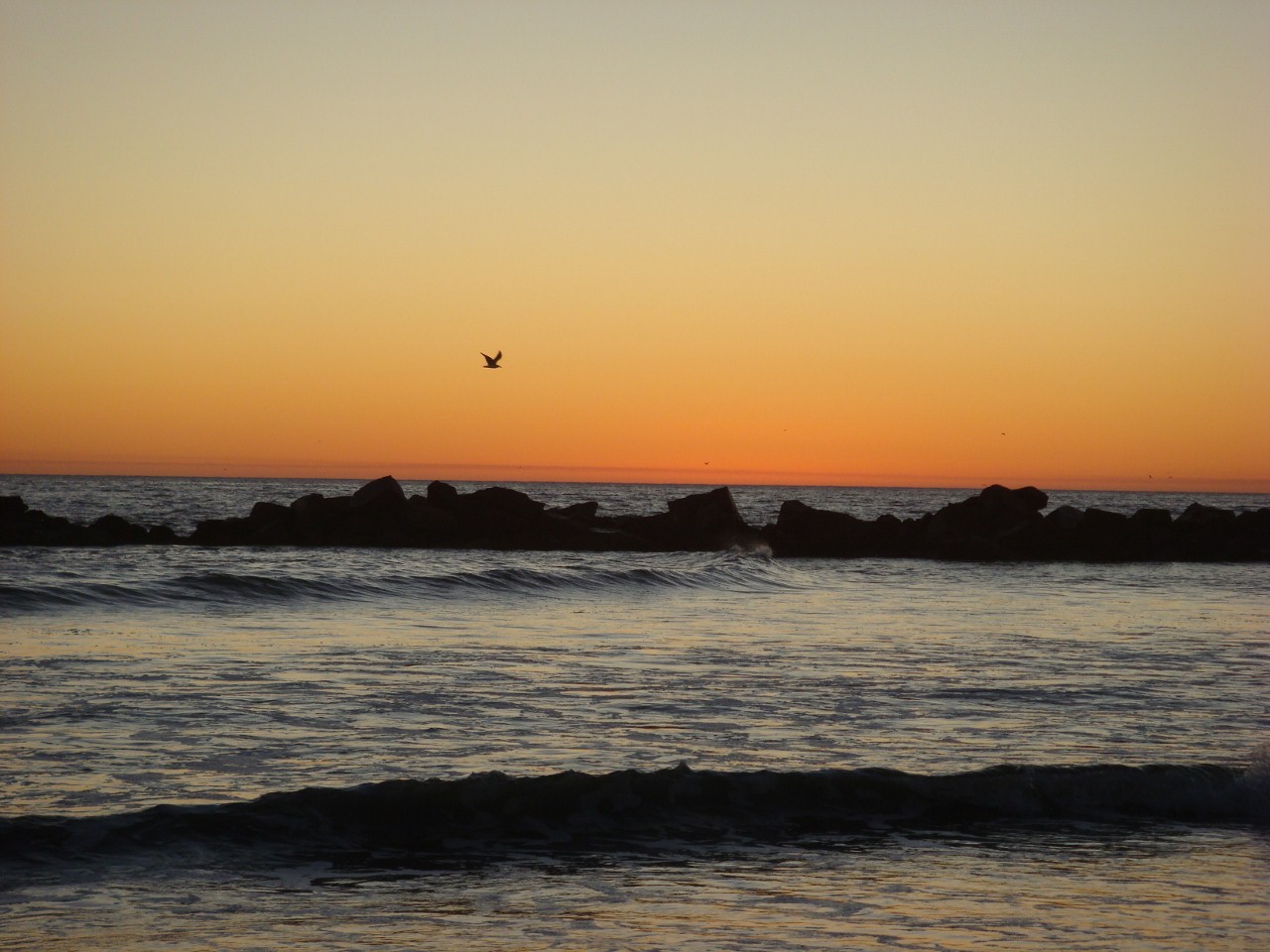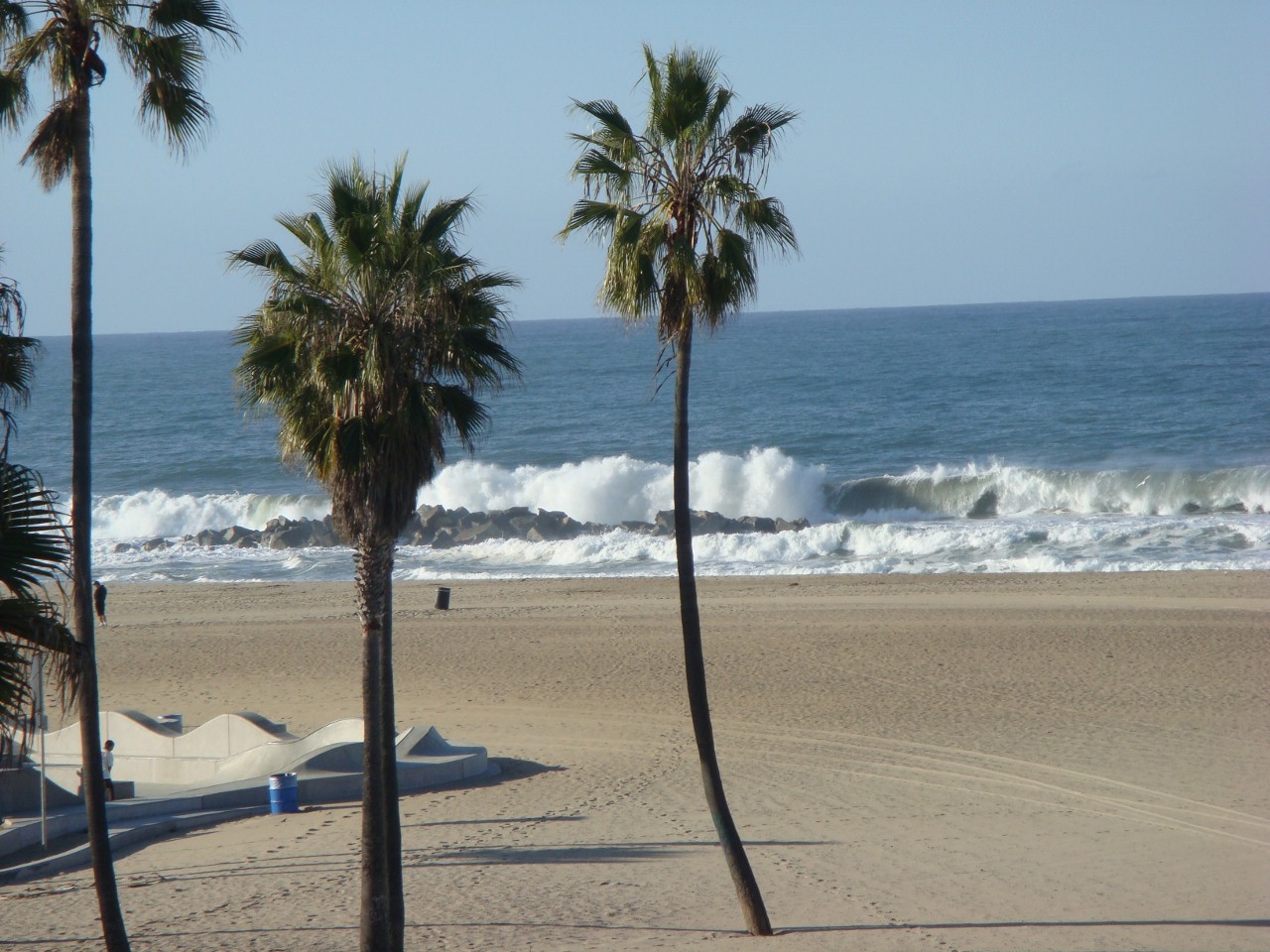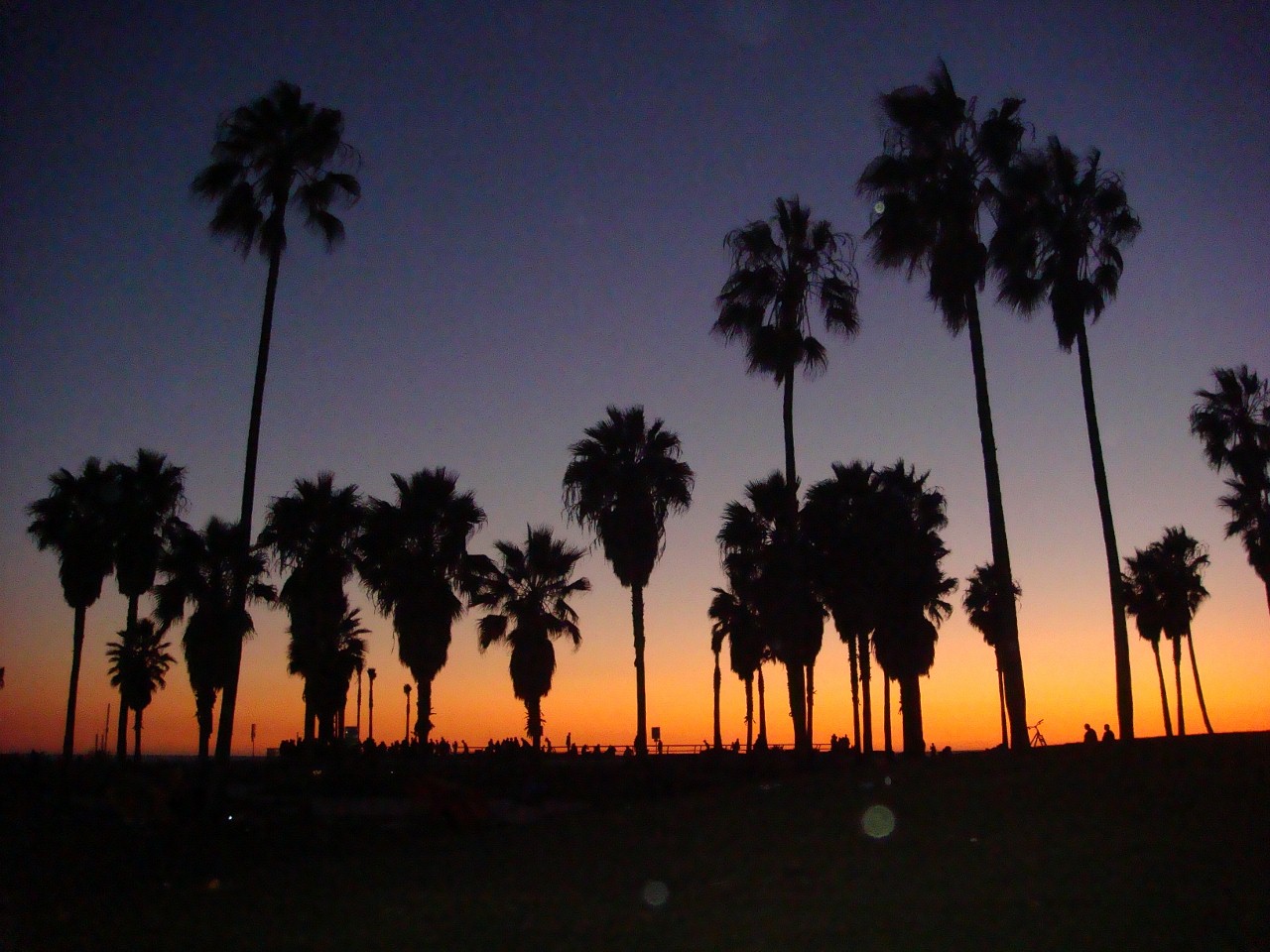 Venice Pier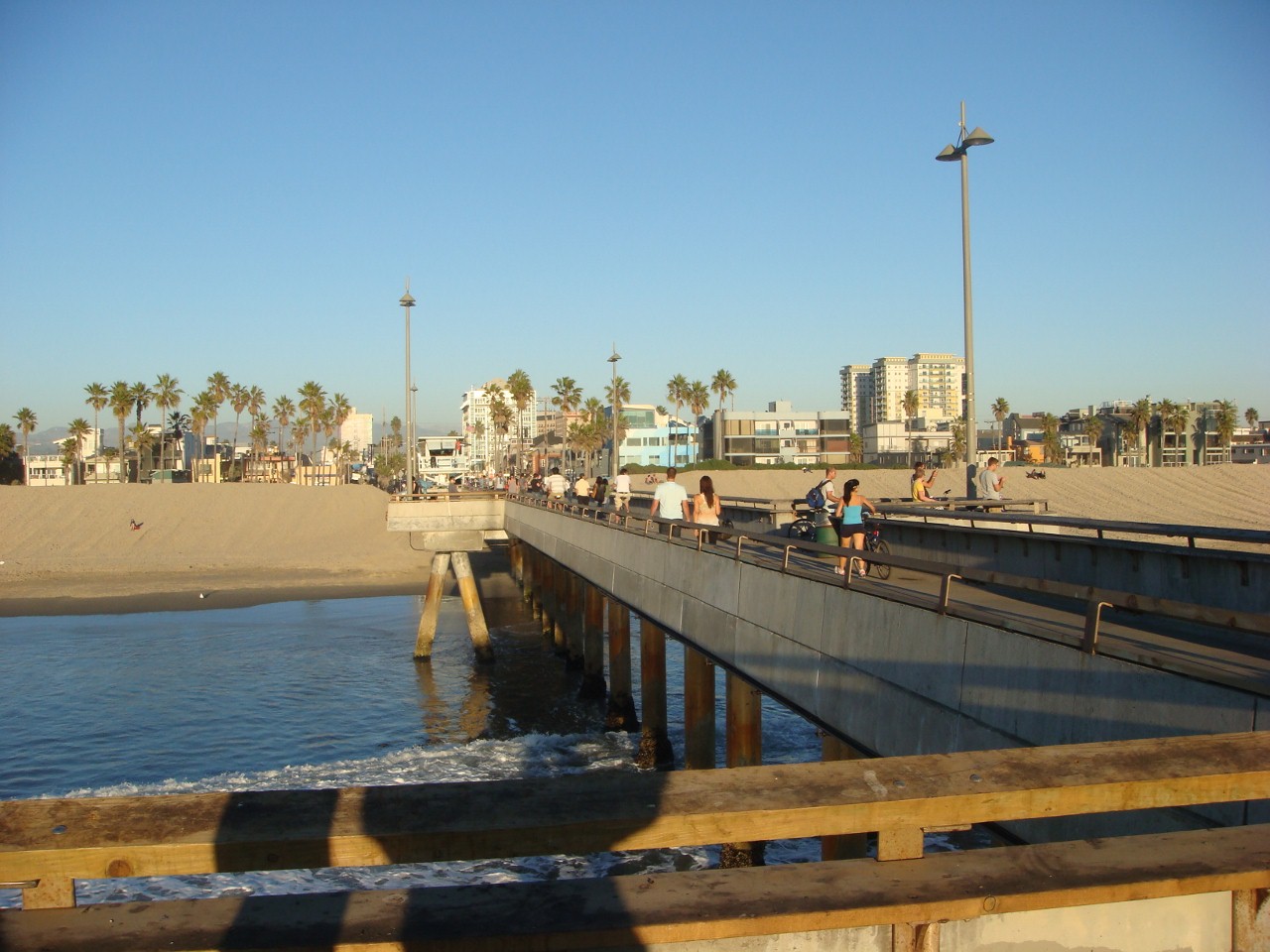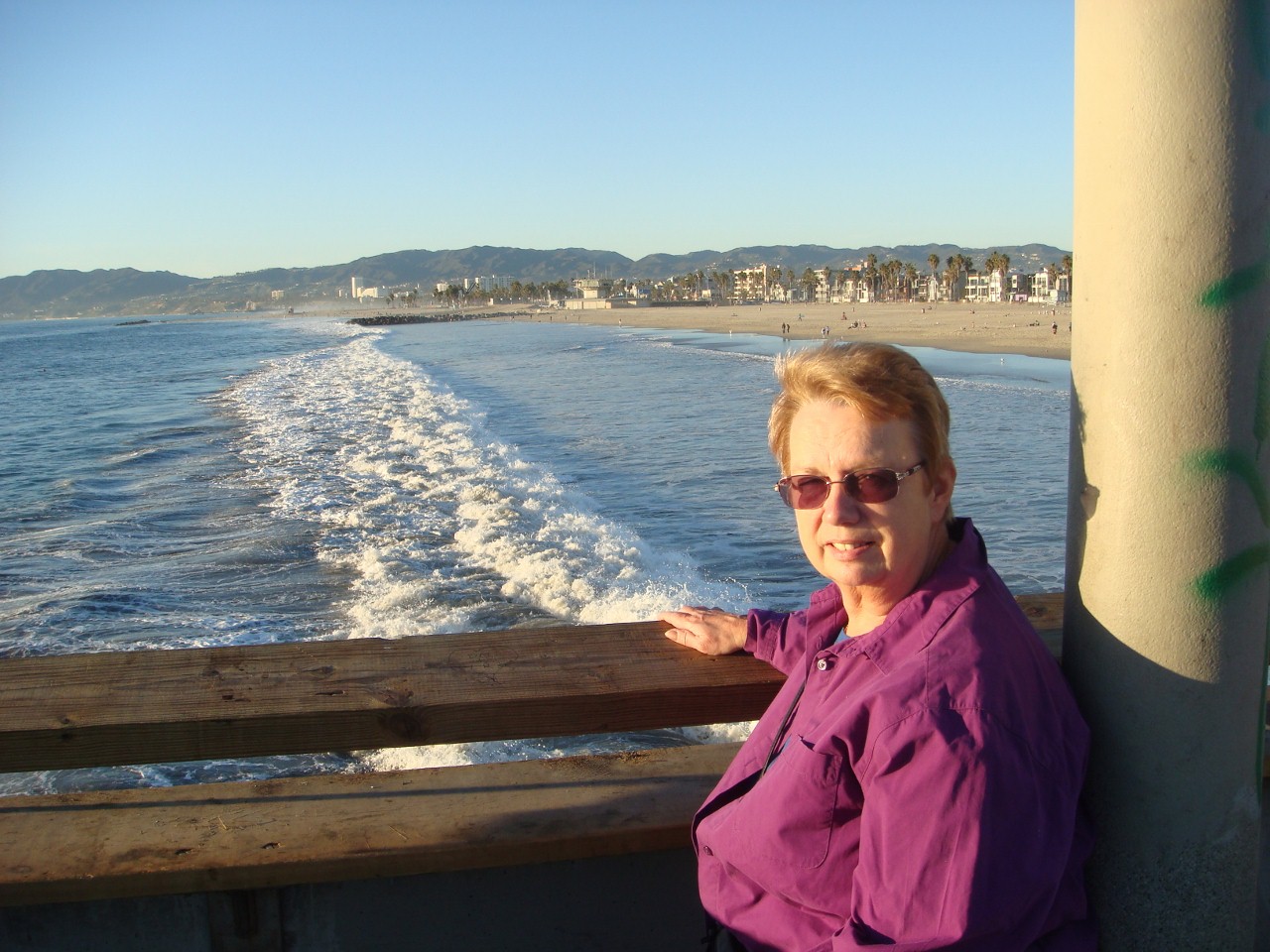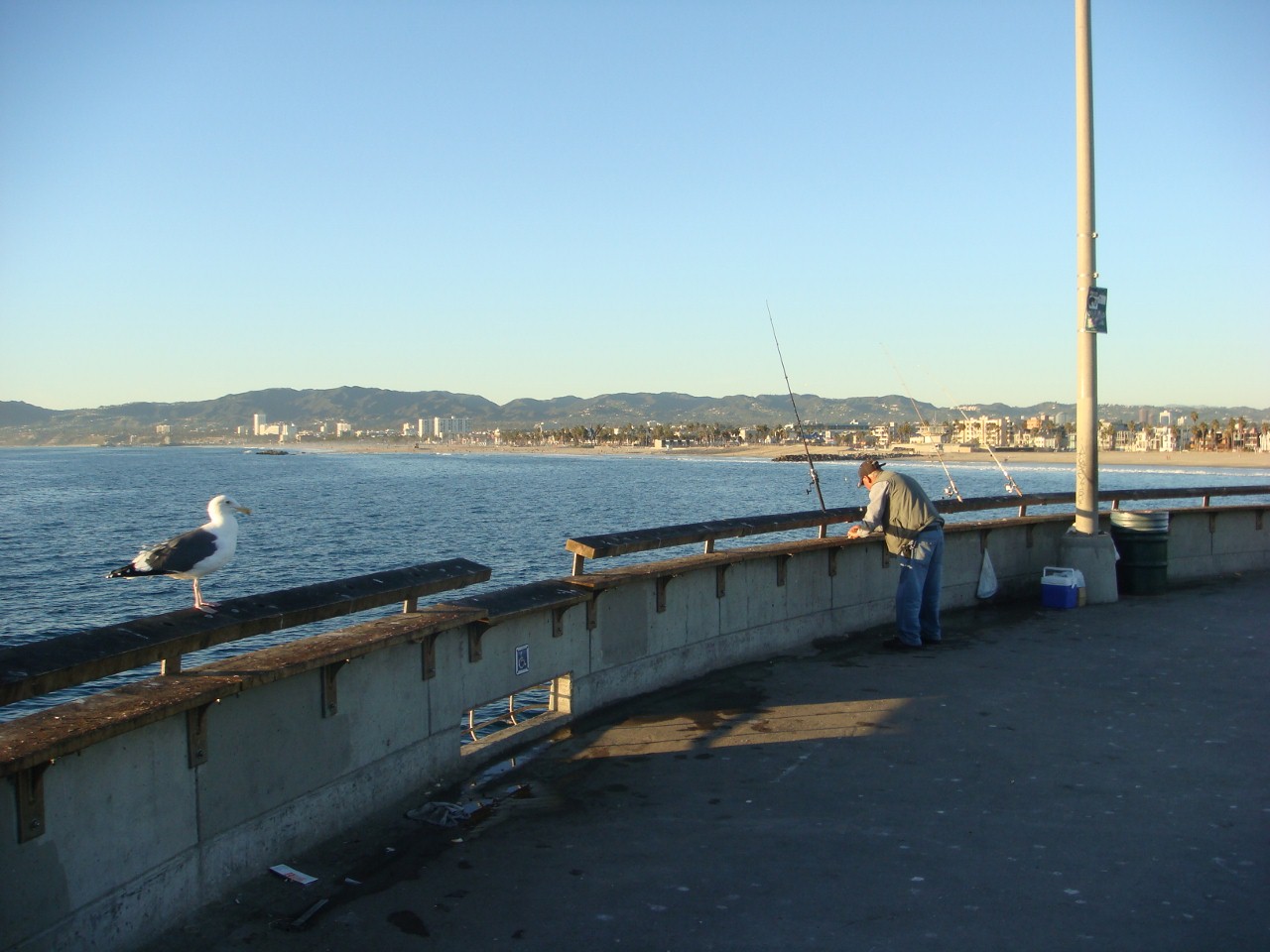 More of the beach area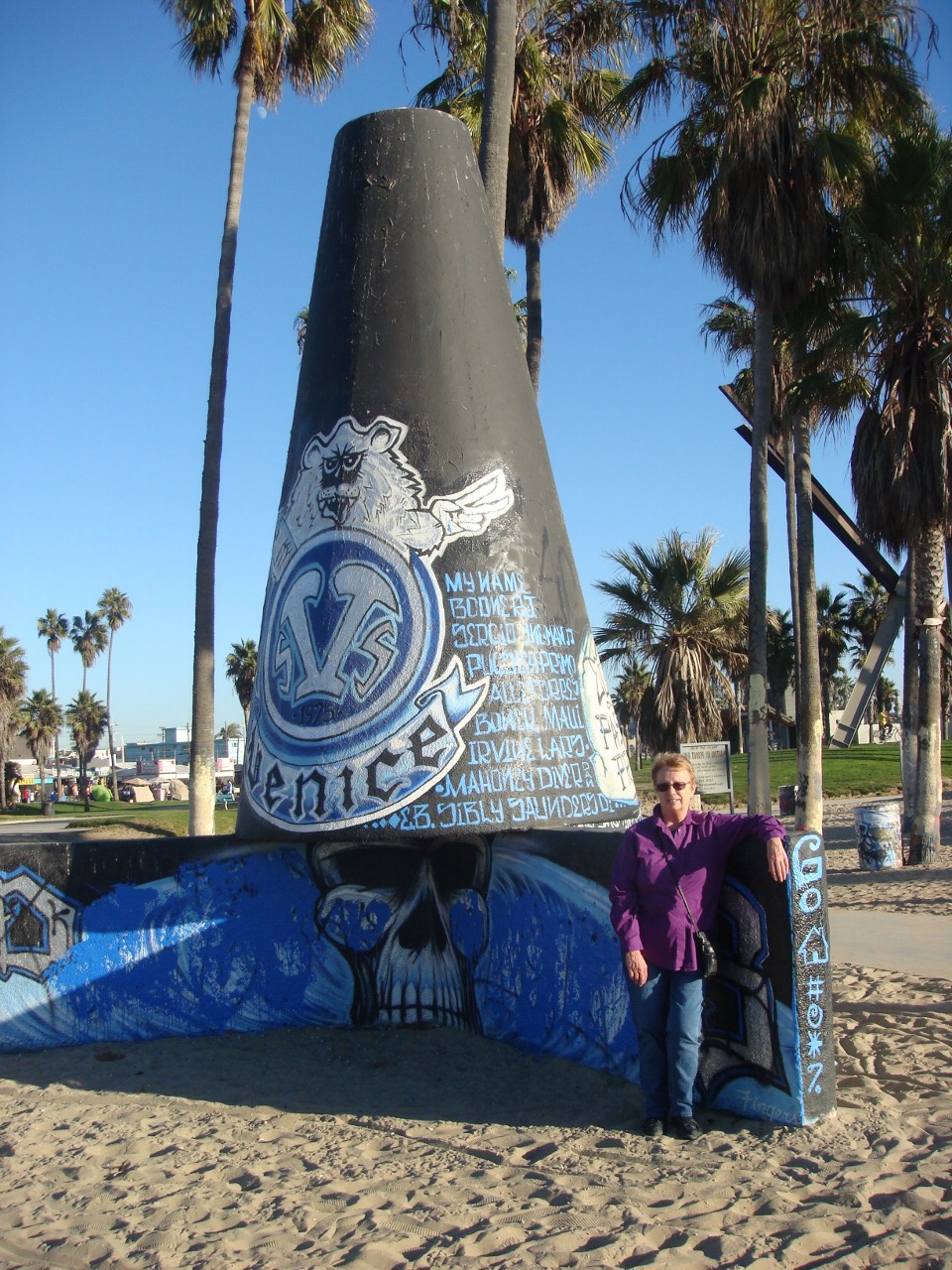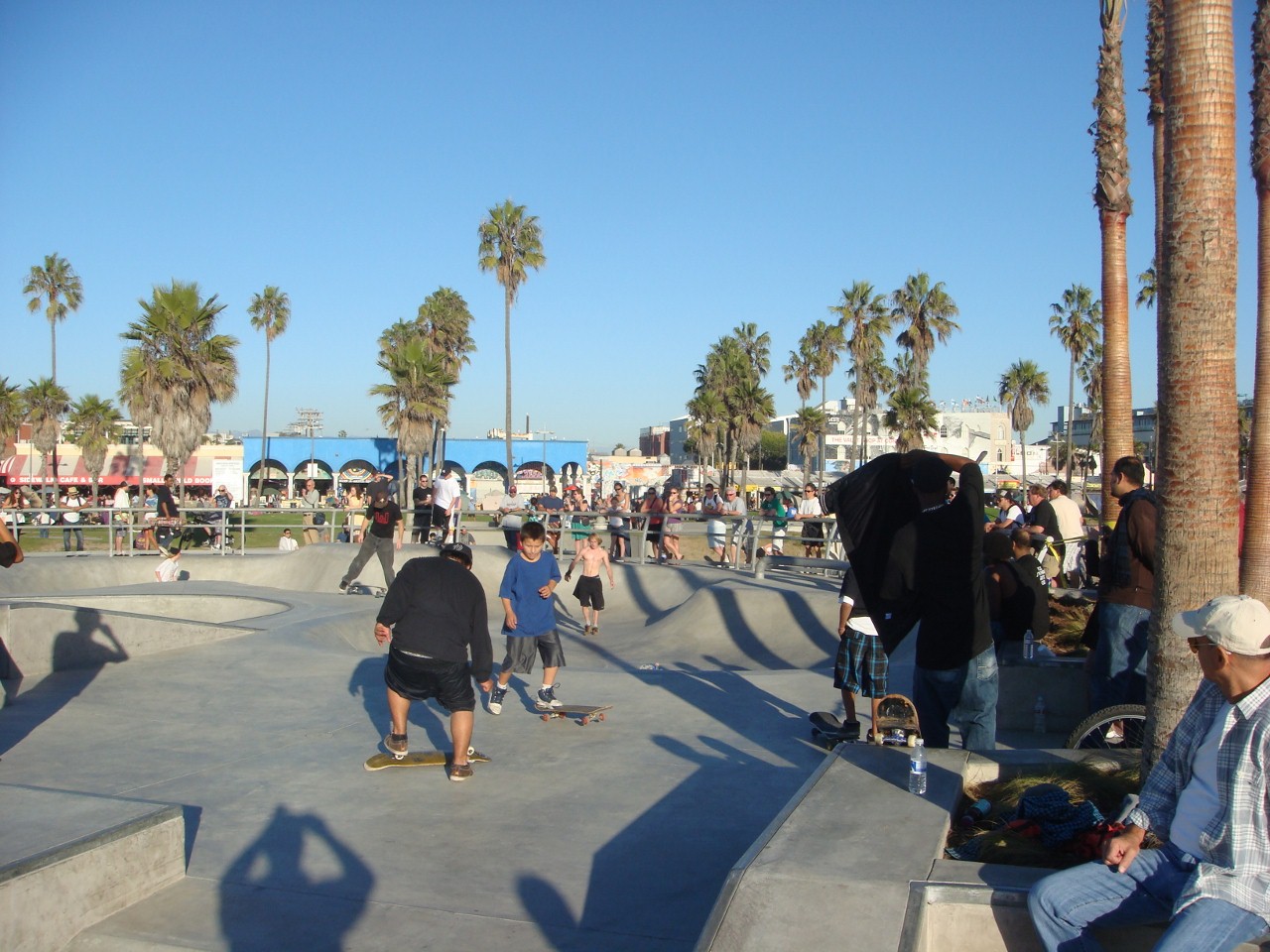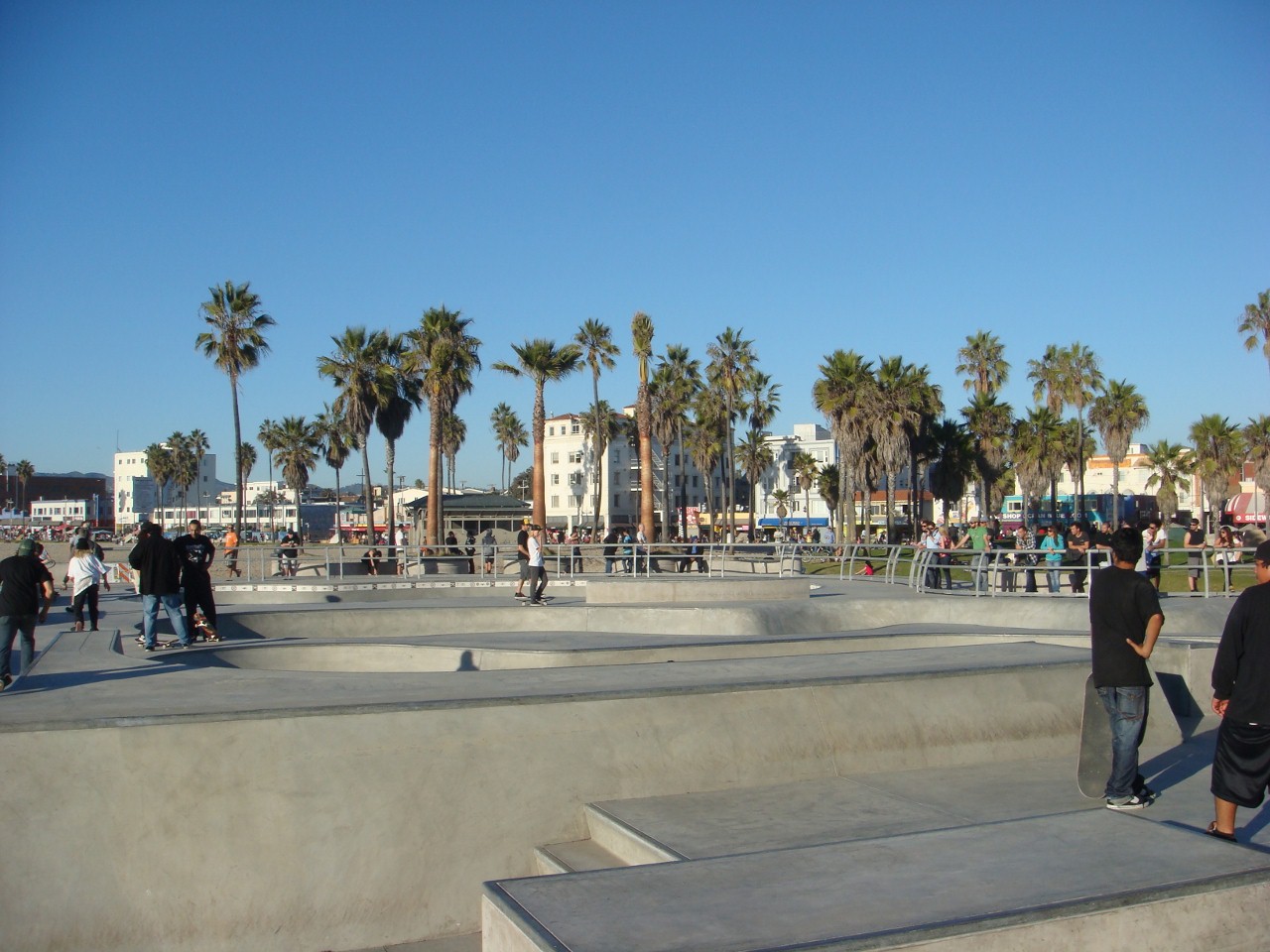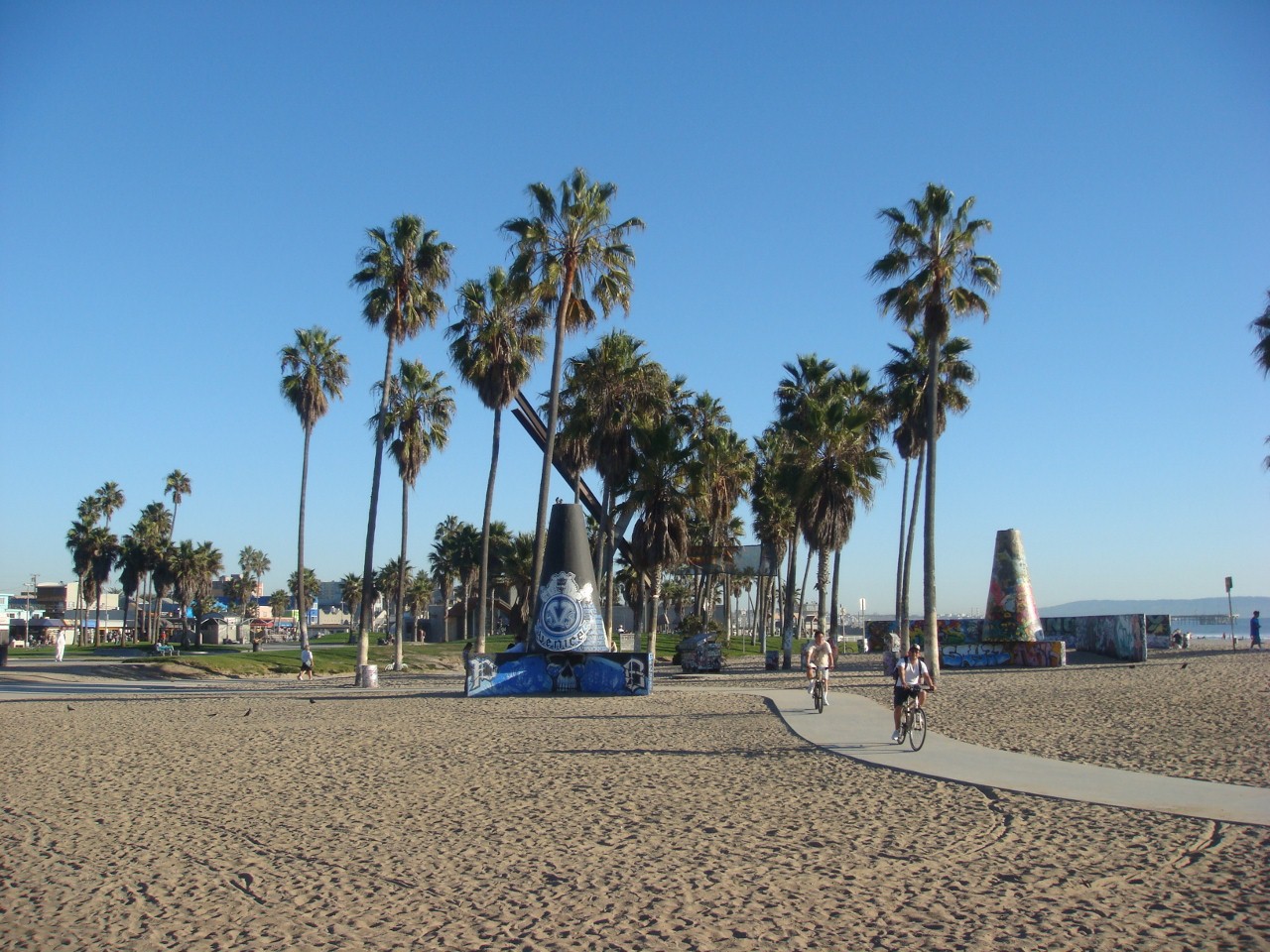 There are two miles of shops, restaurants, etc. on Venice Beach, including people who set up tables like an open market.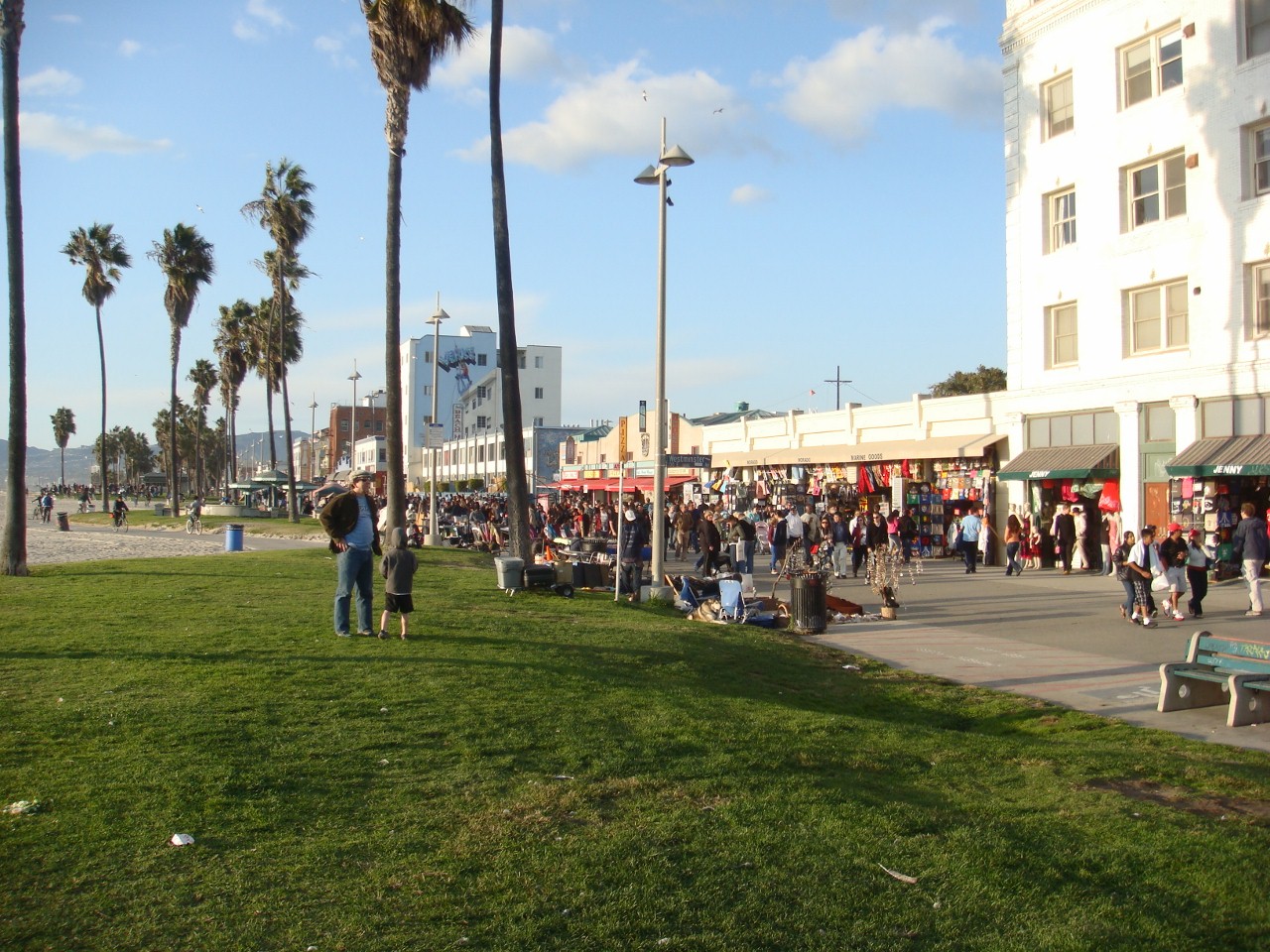 There is also two miles of bike, skating, walking and jogging paths along this area, separate from the shop area.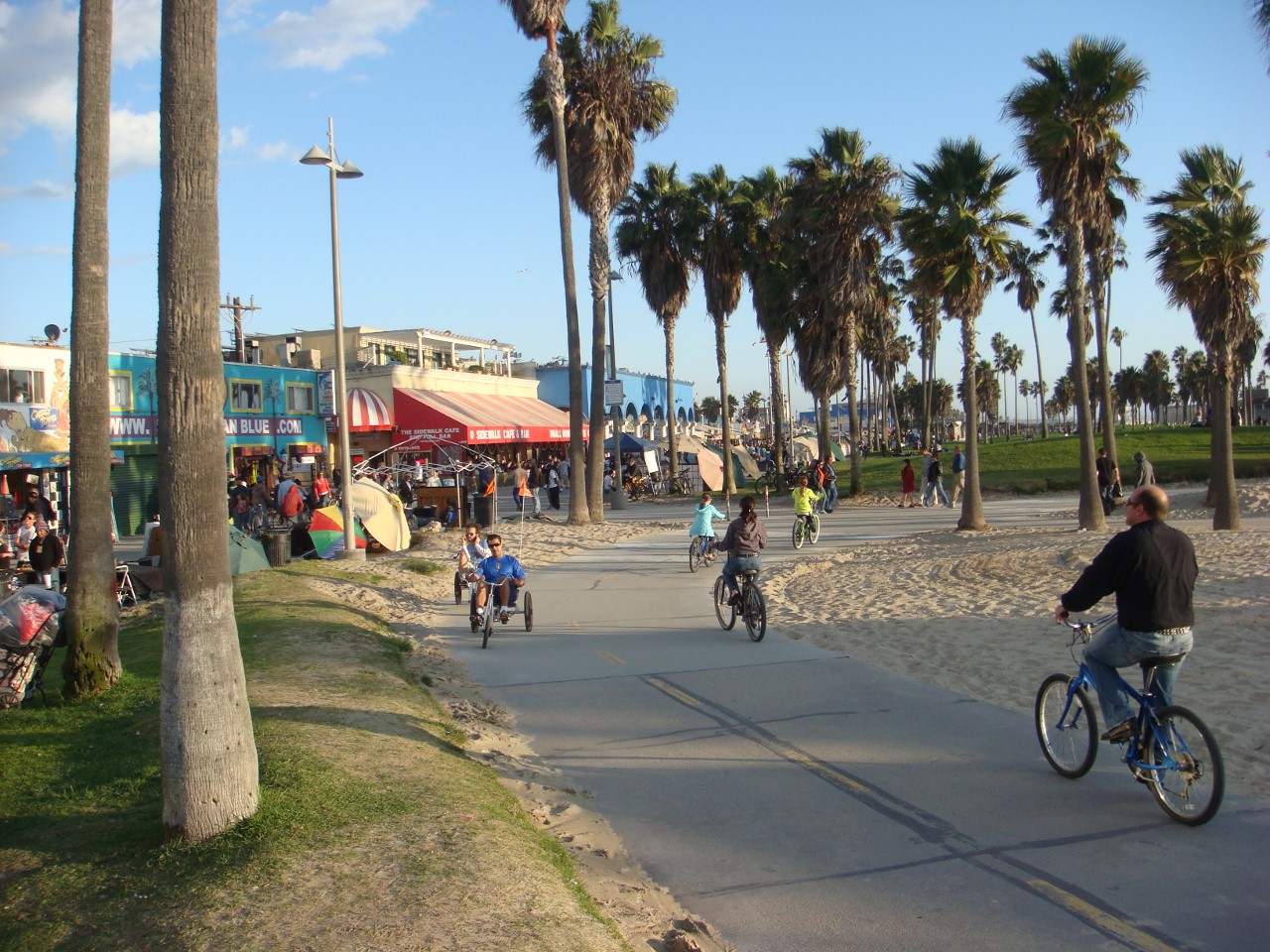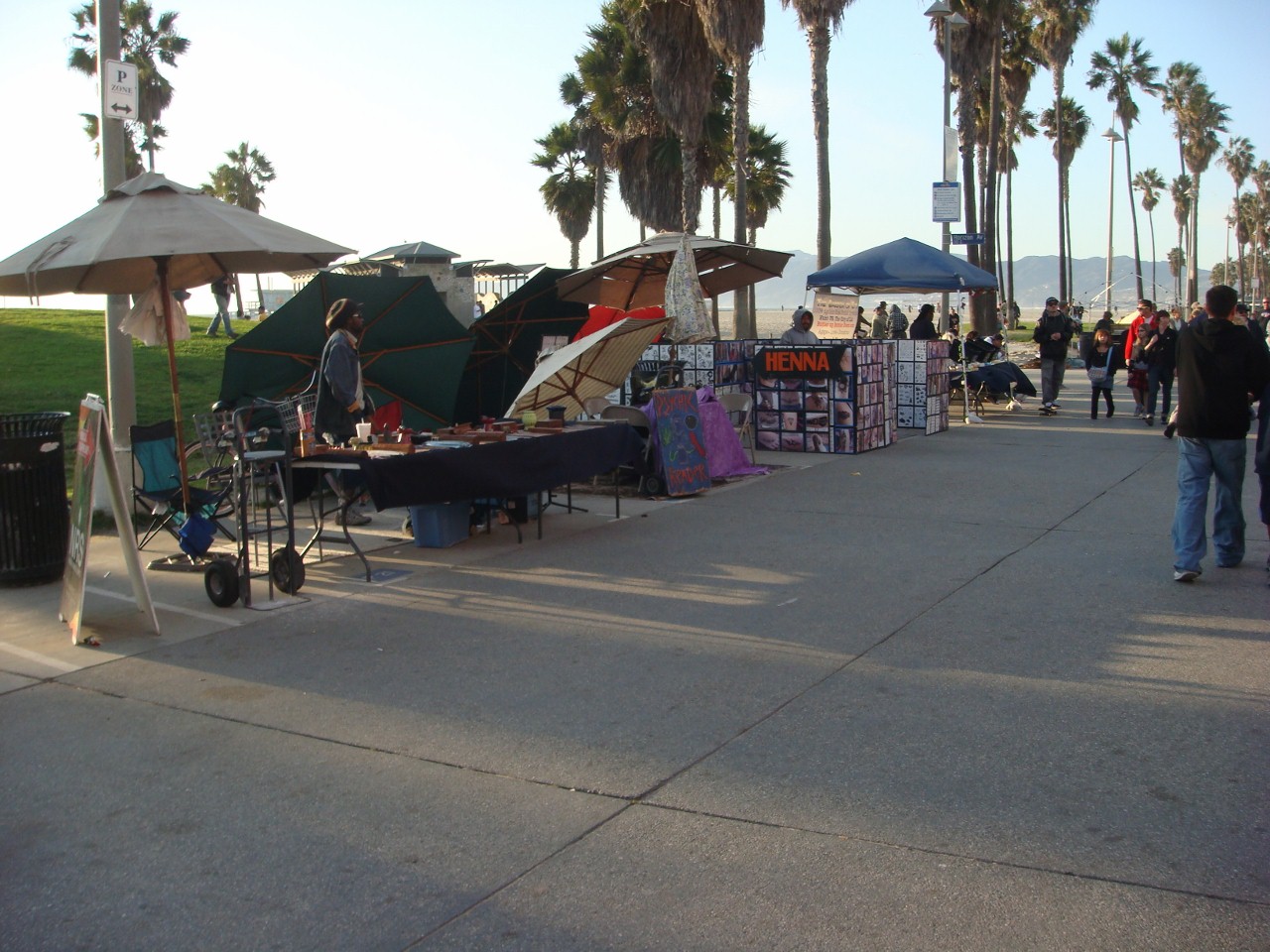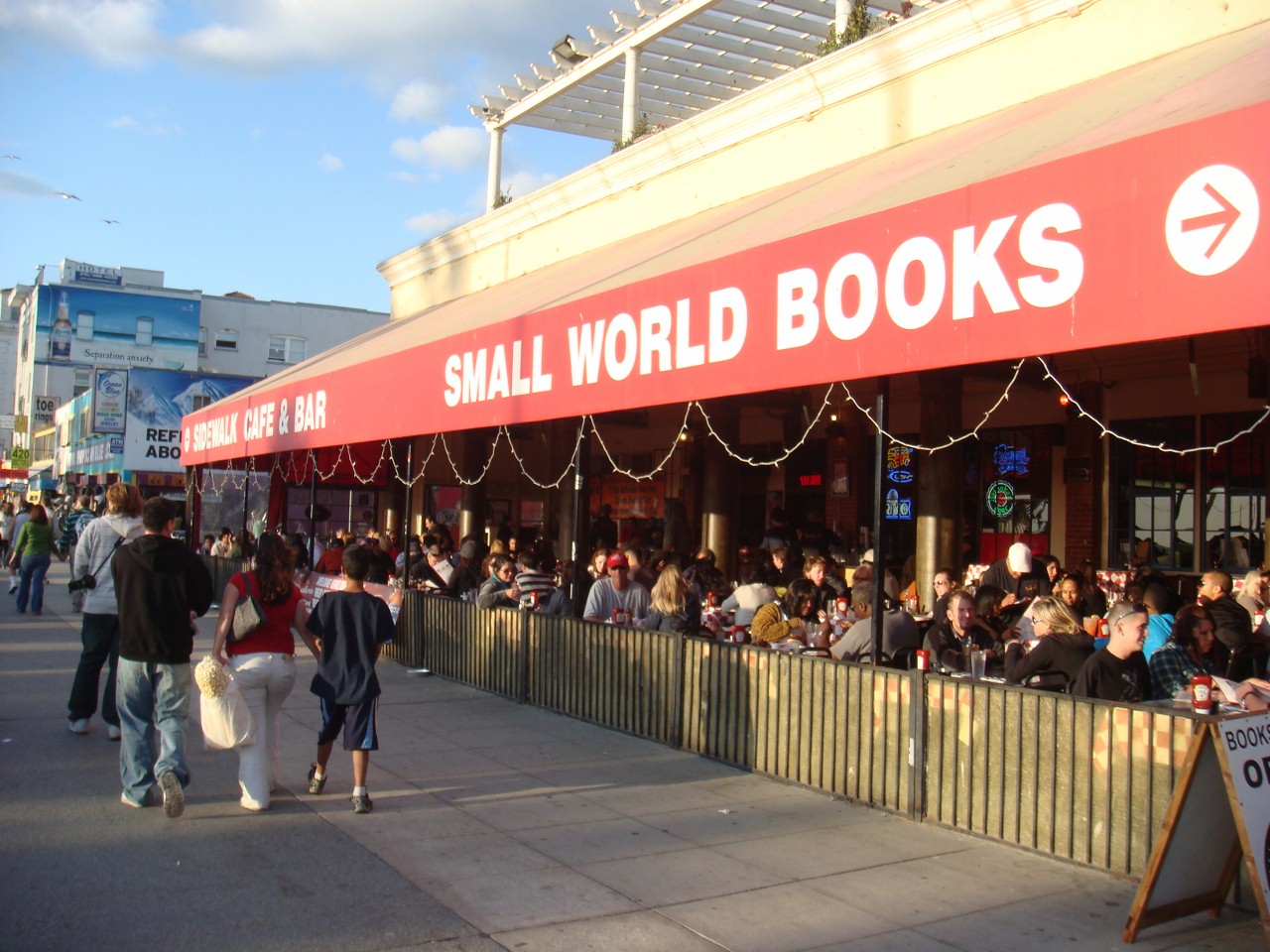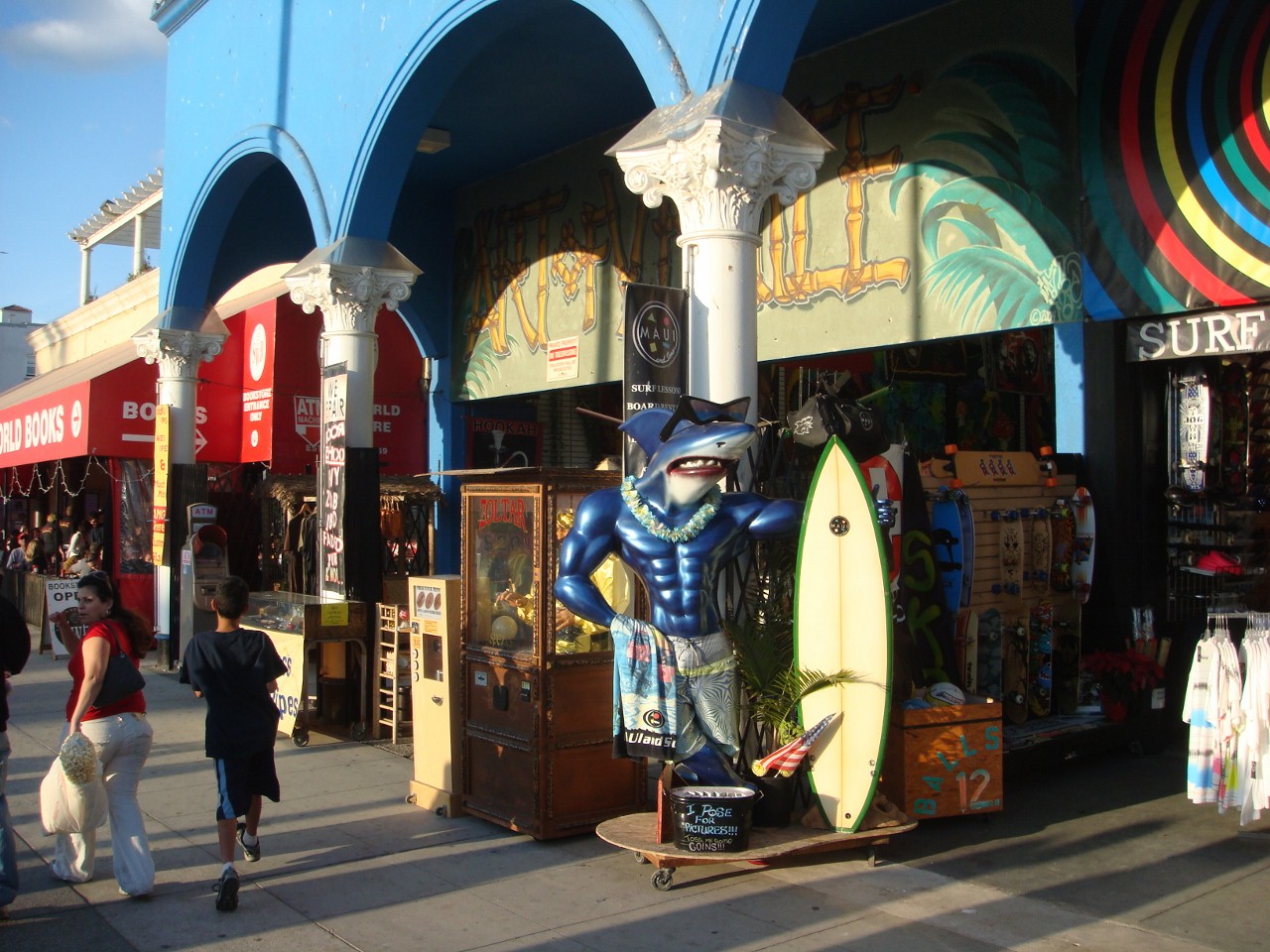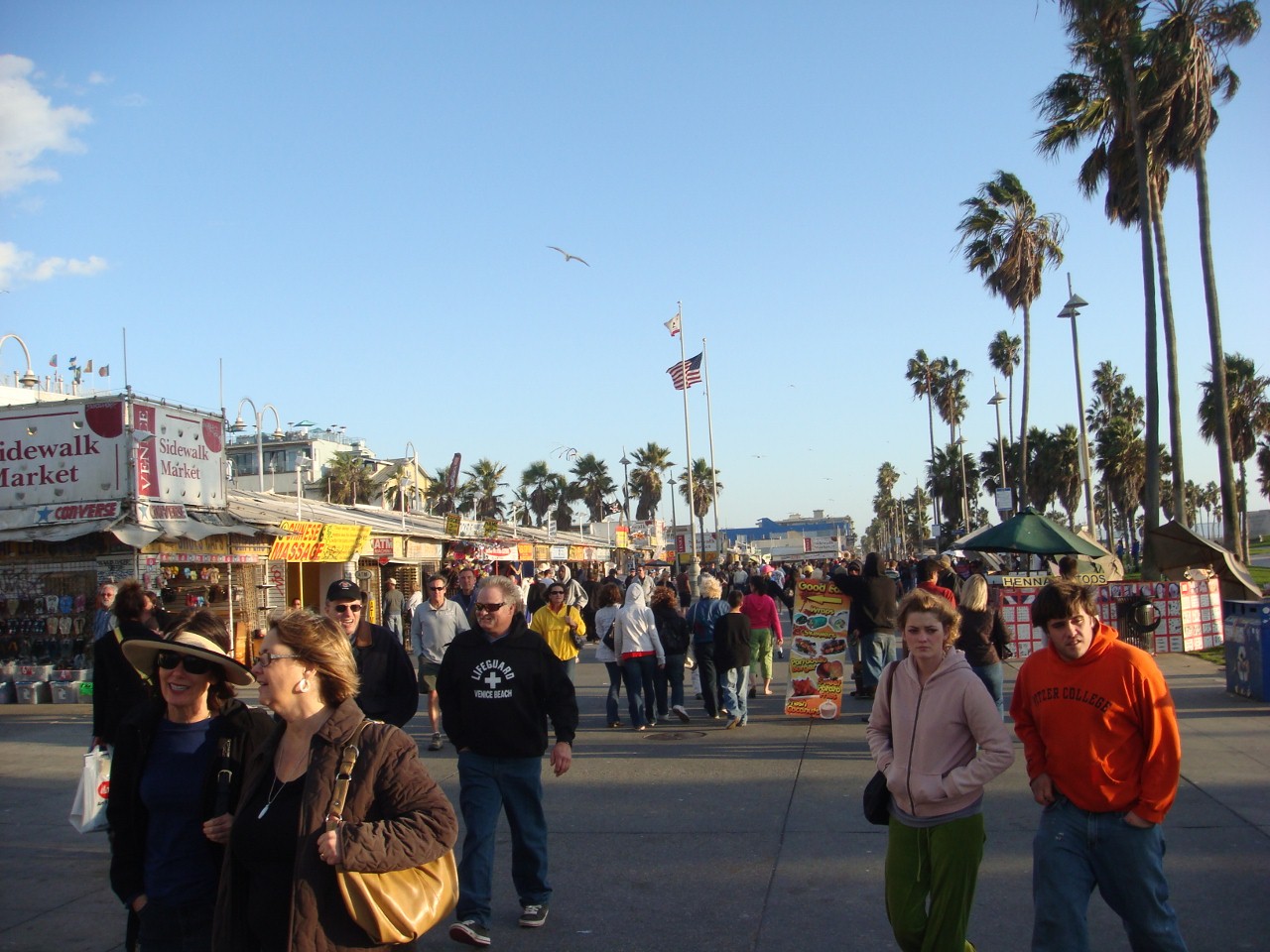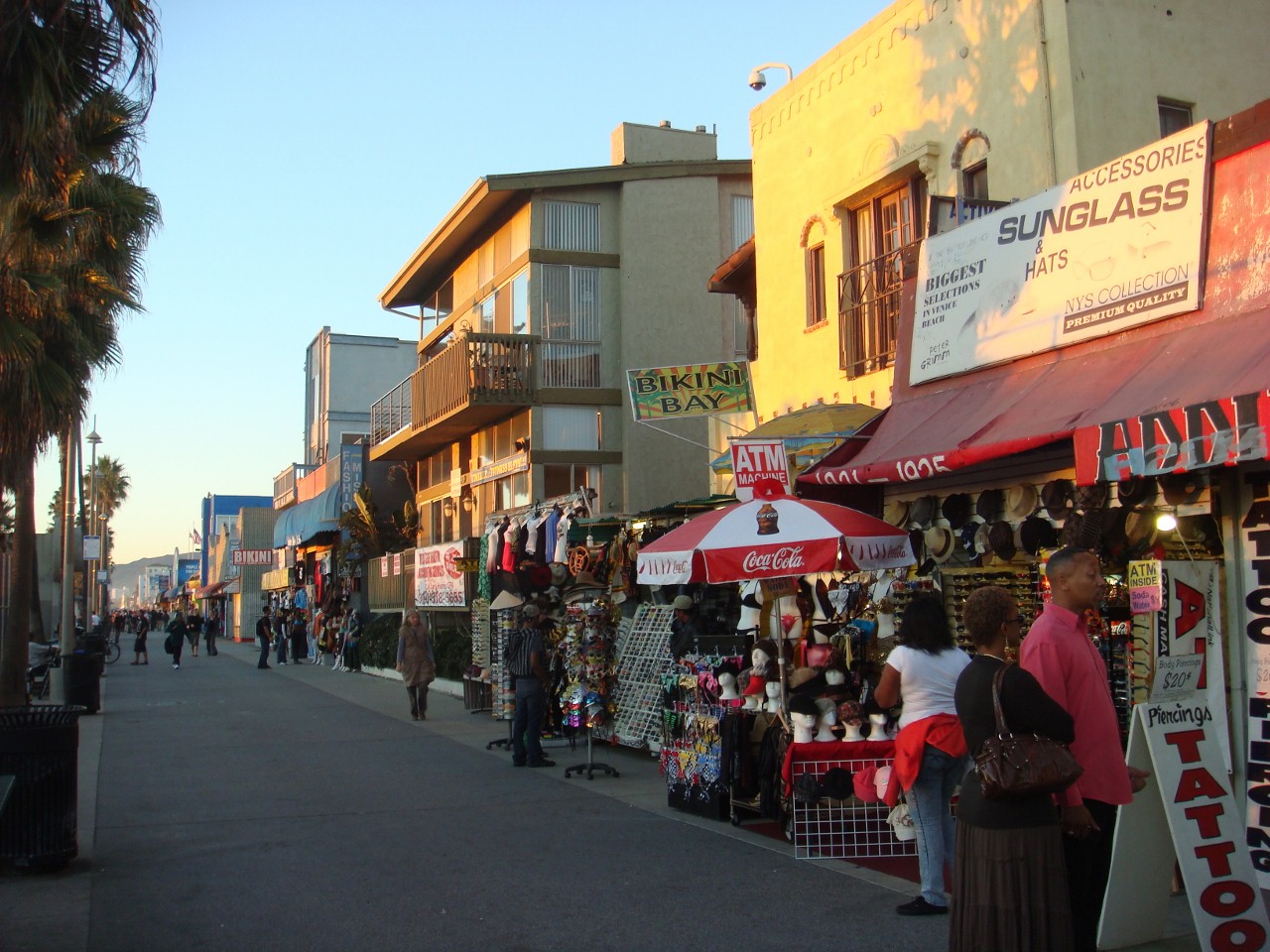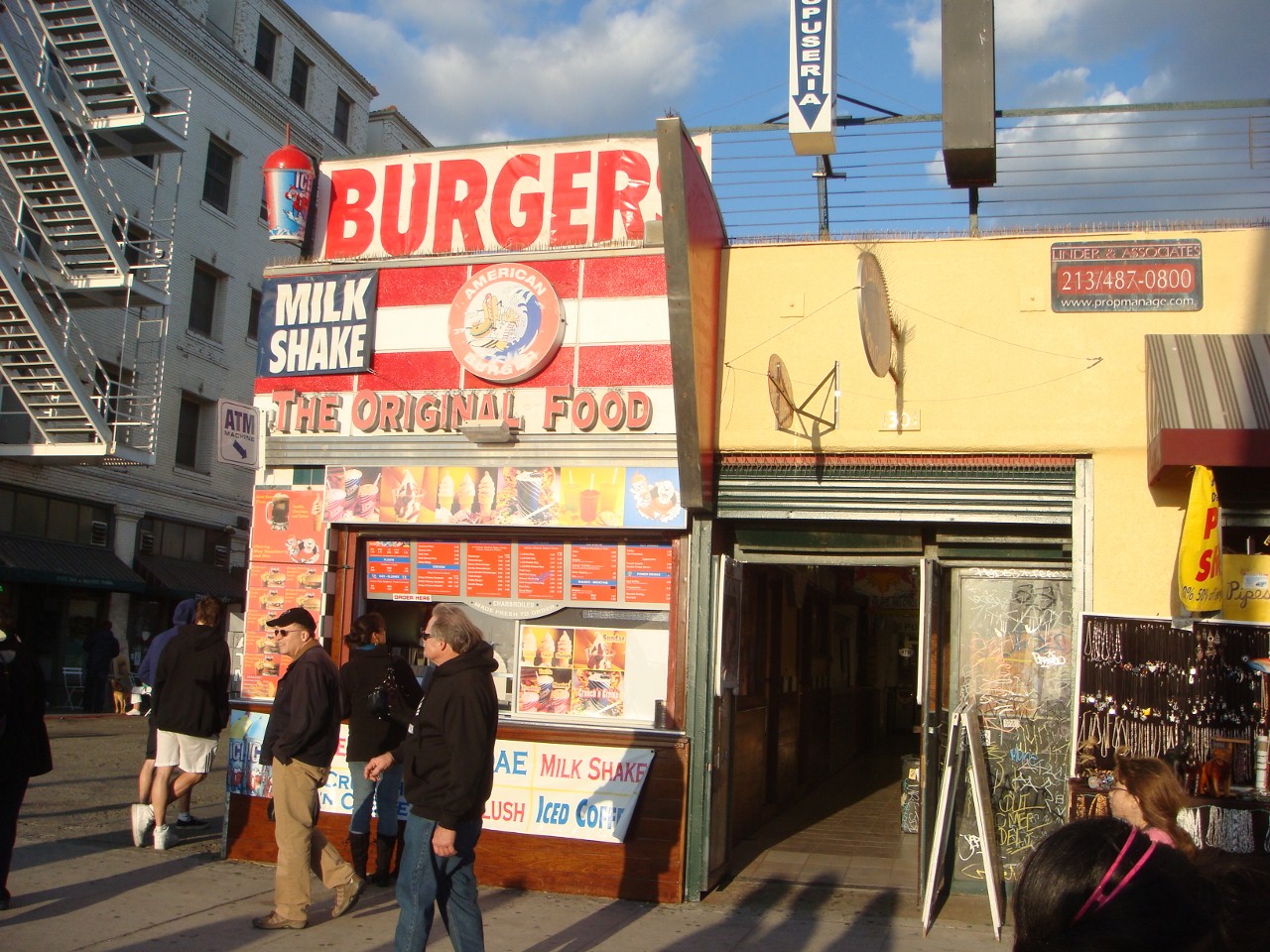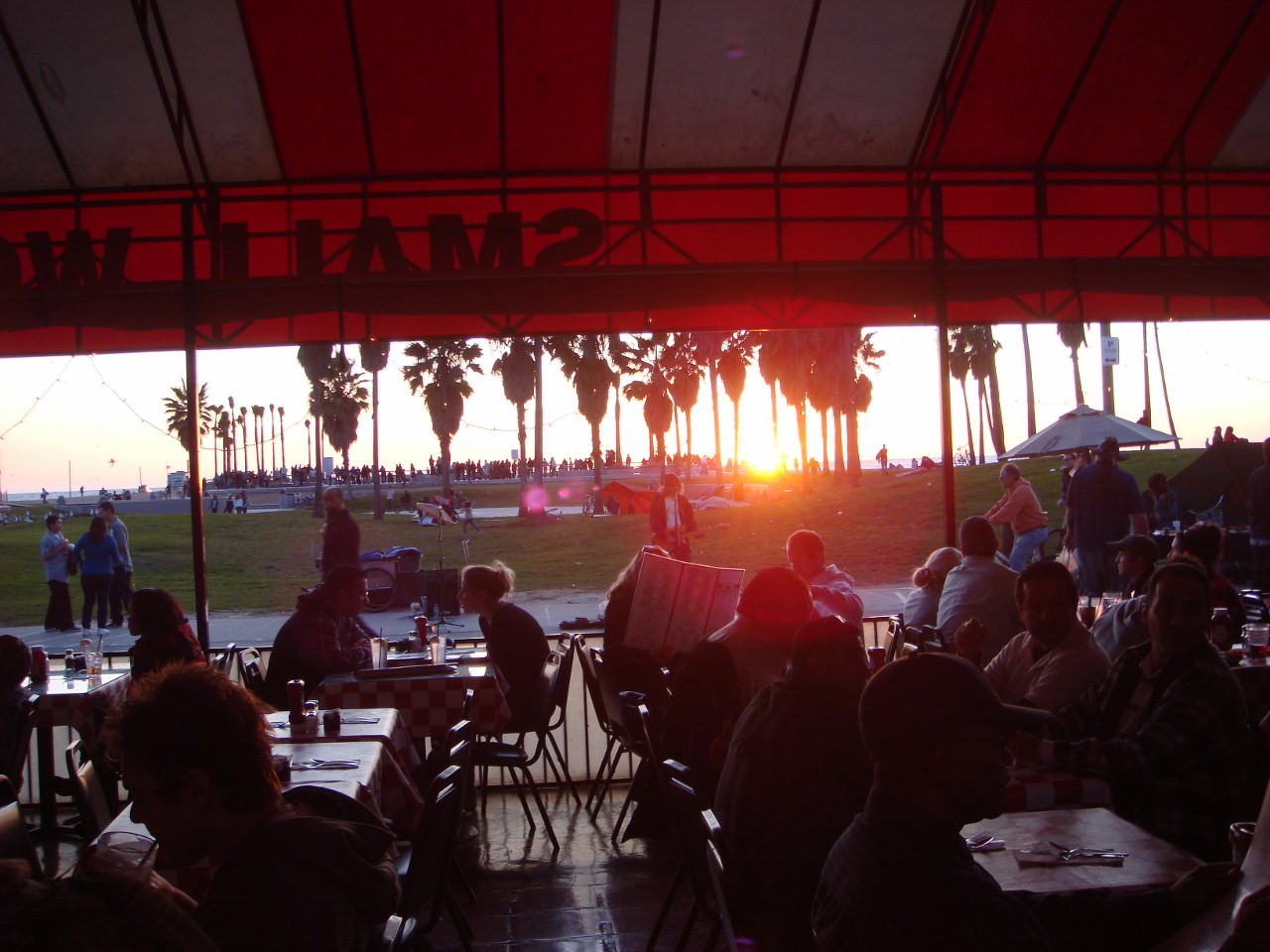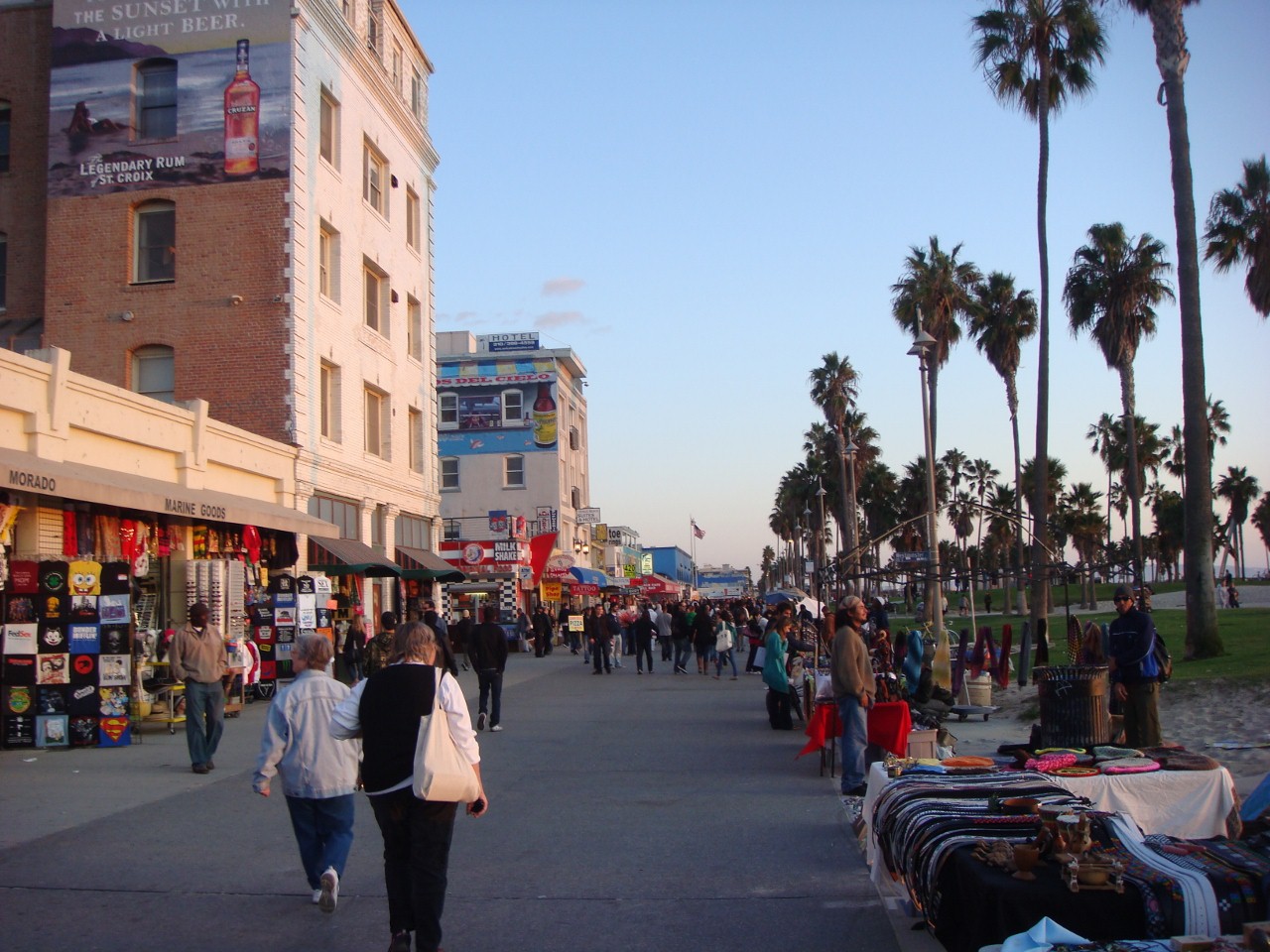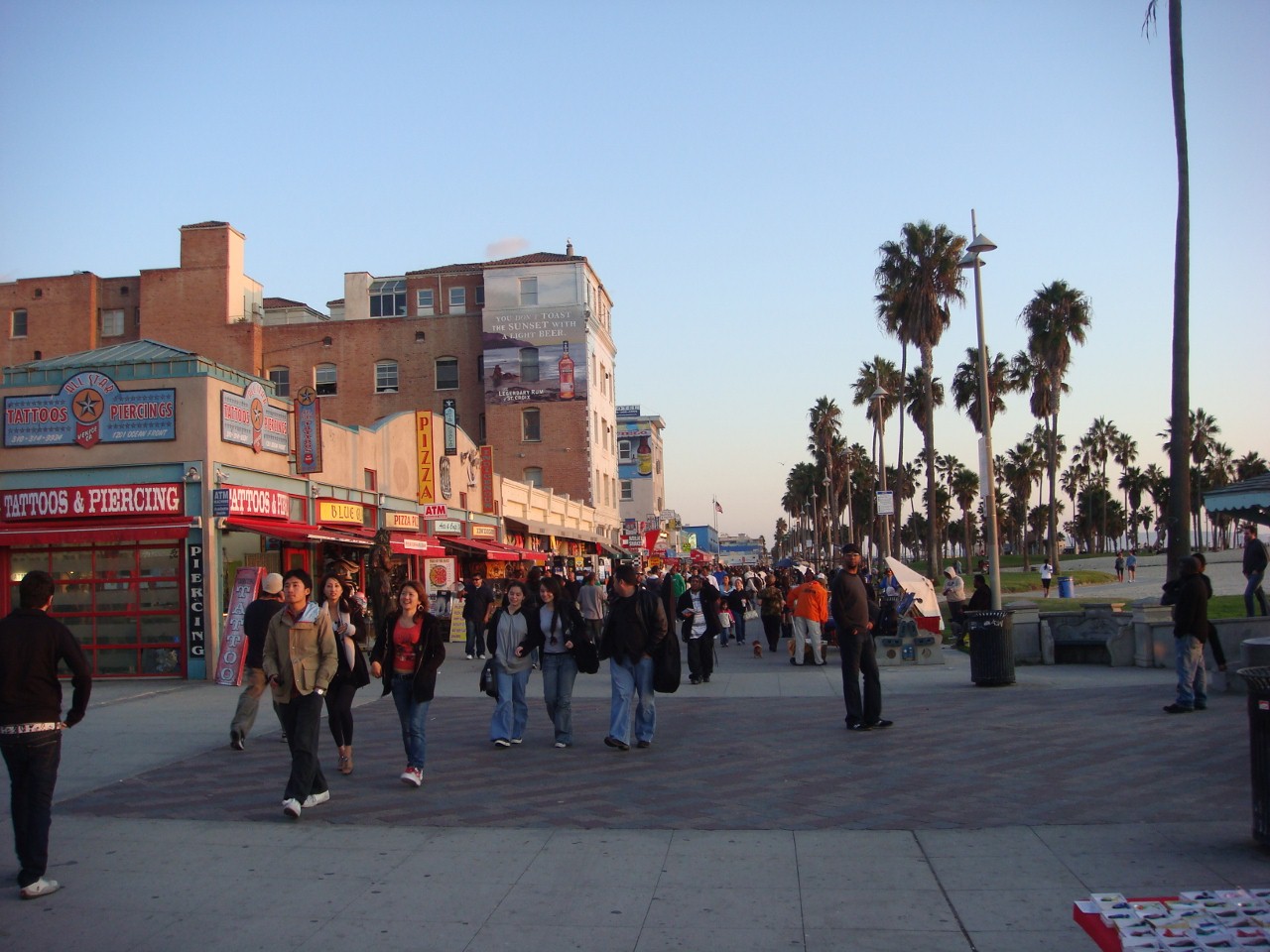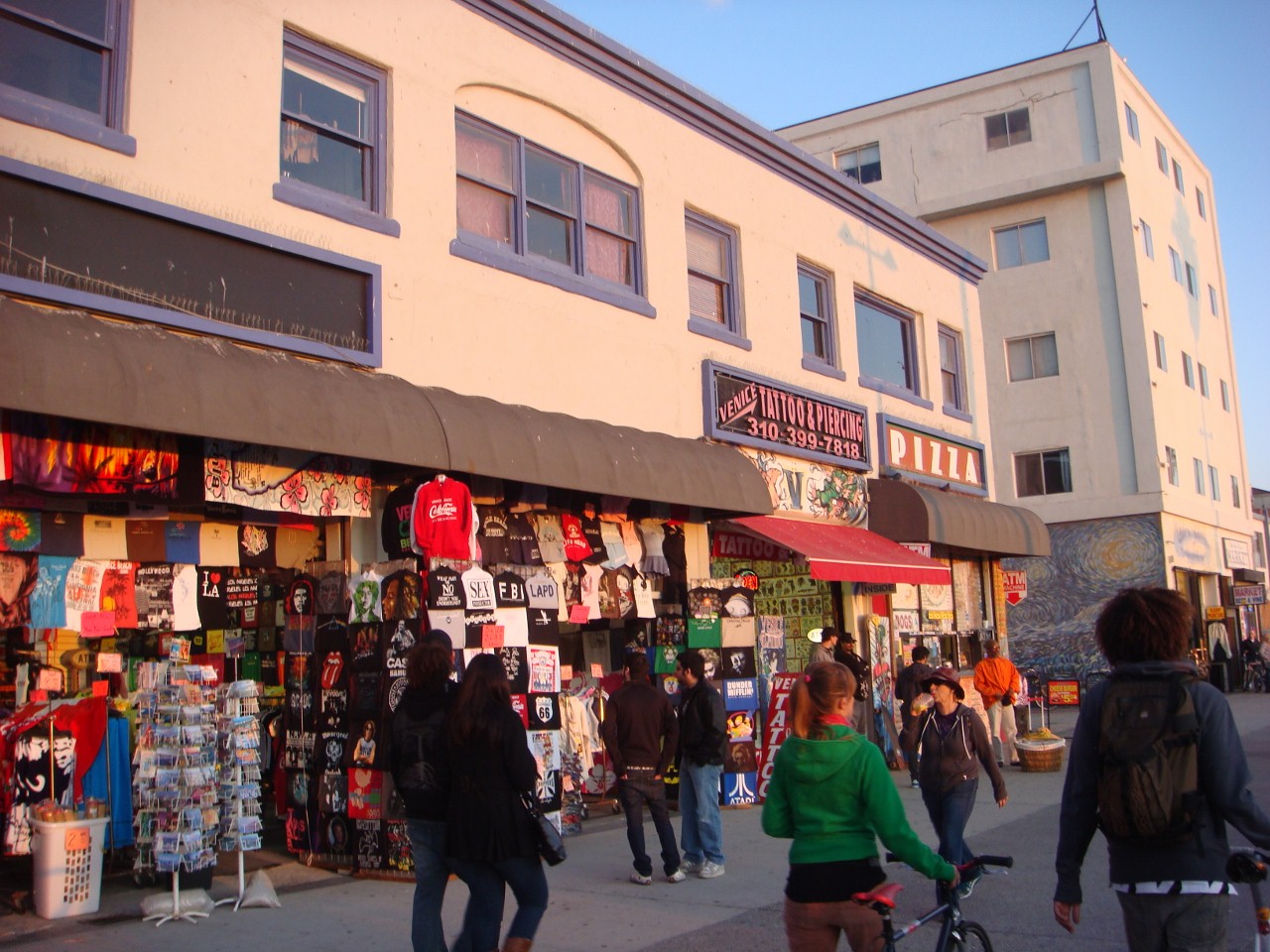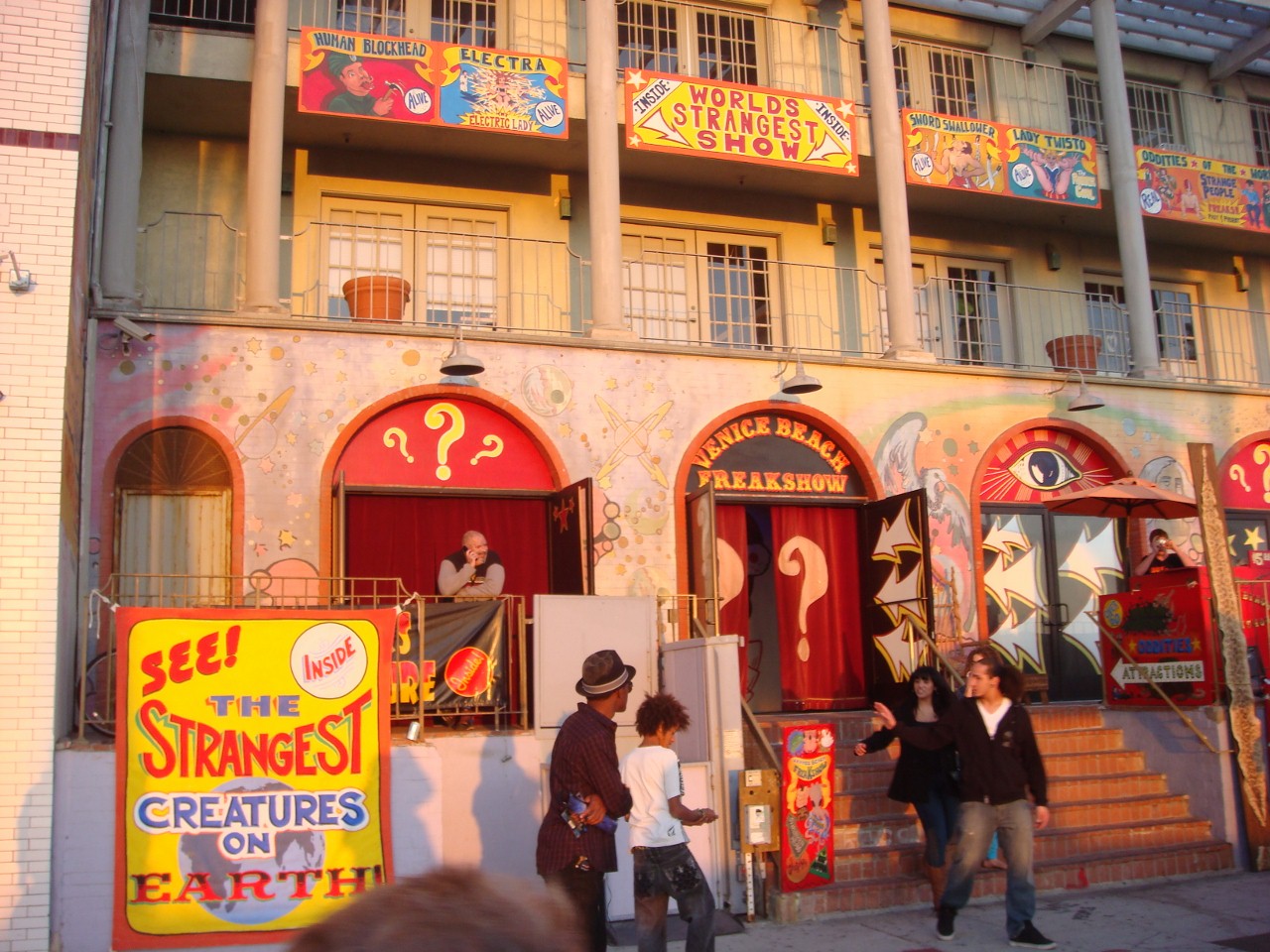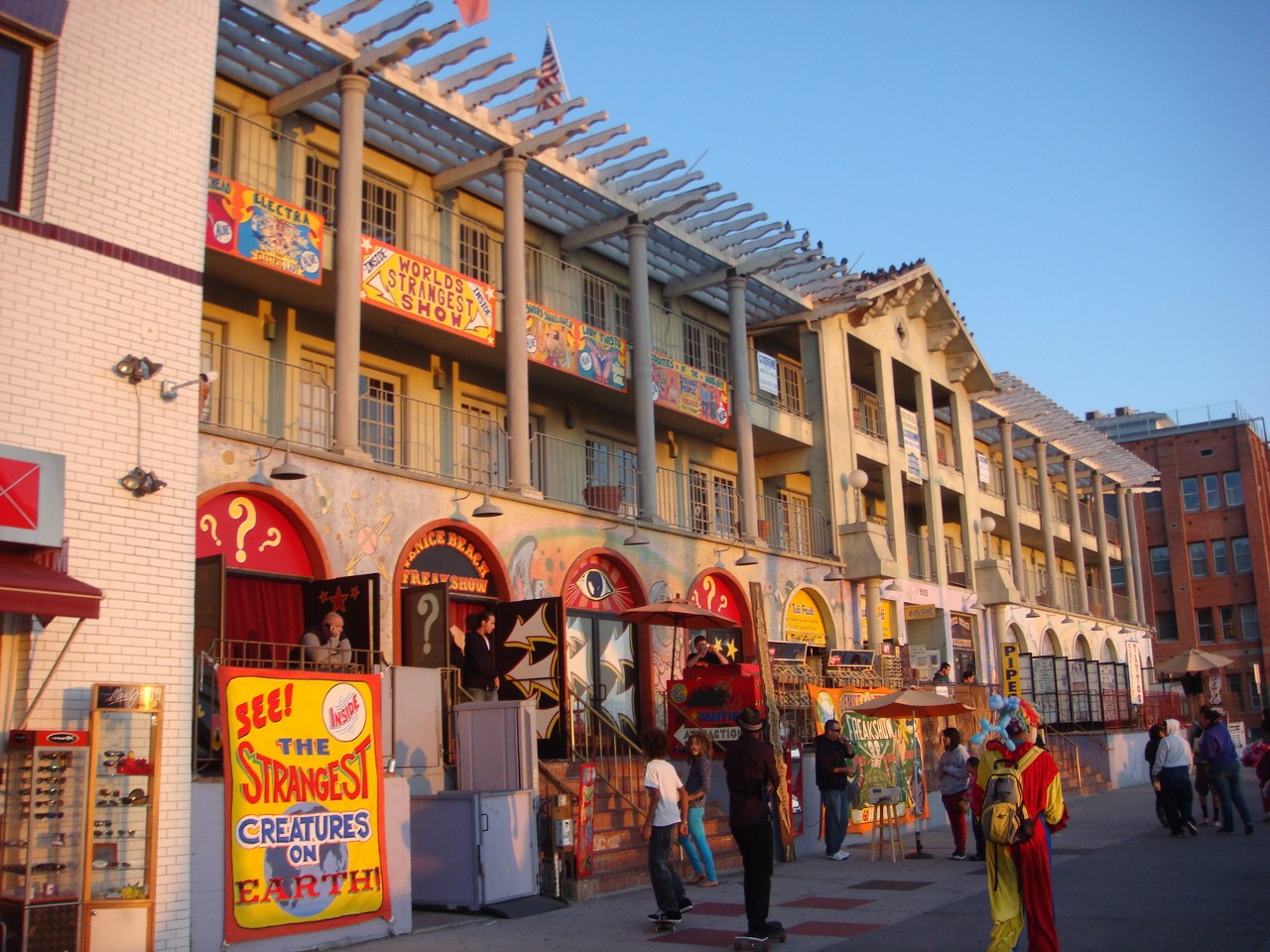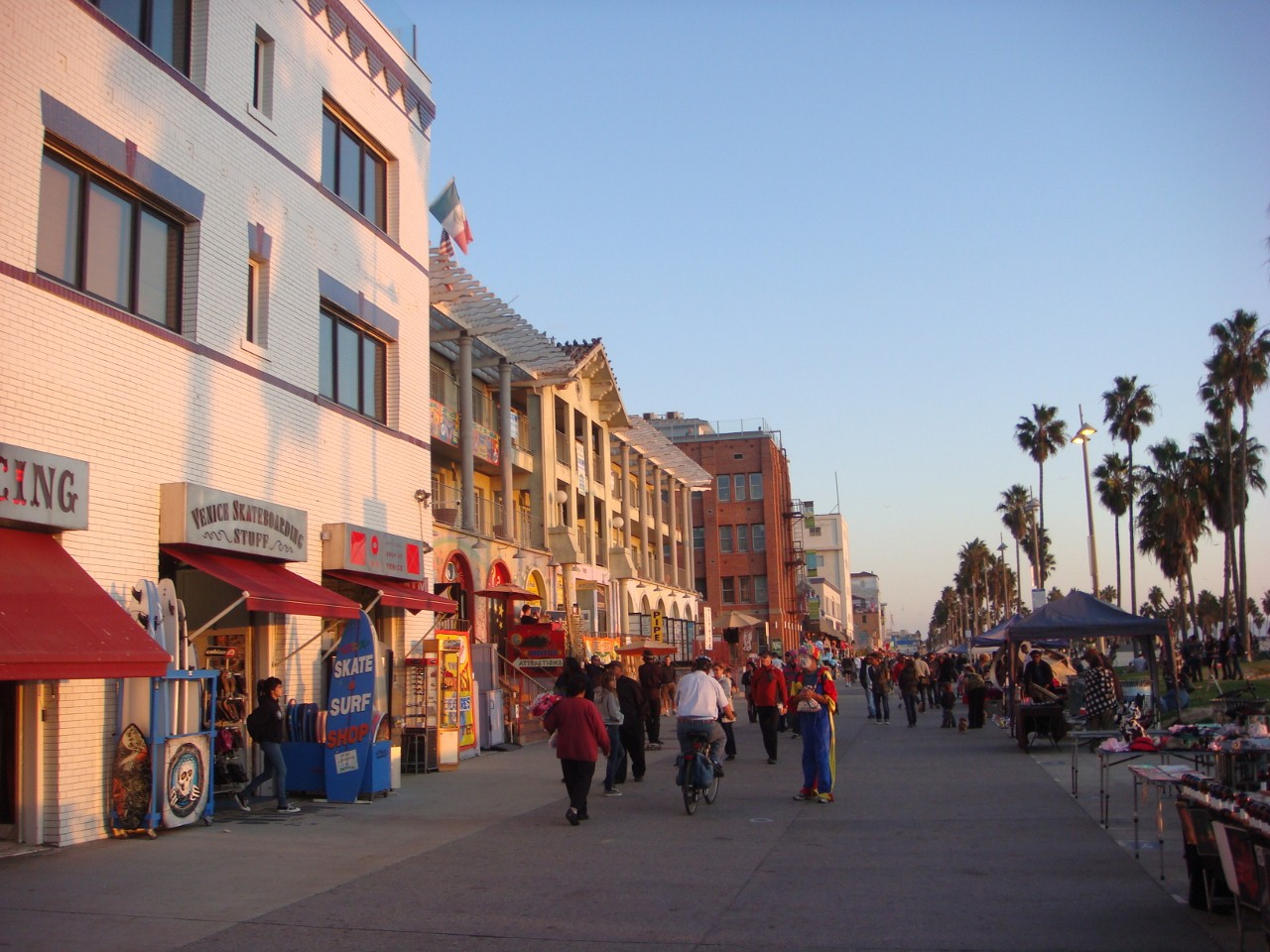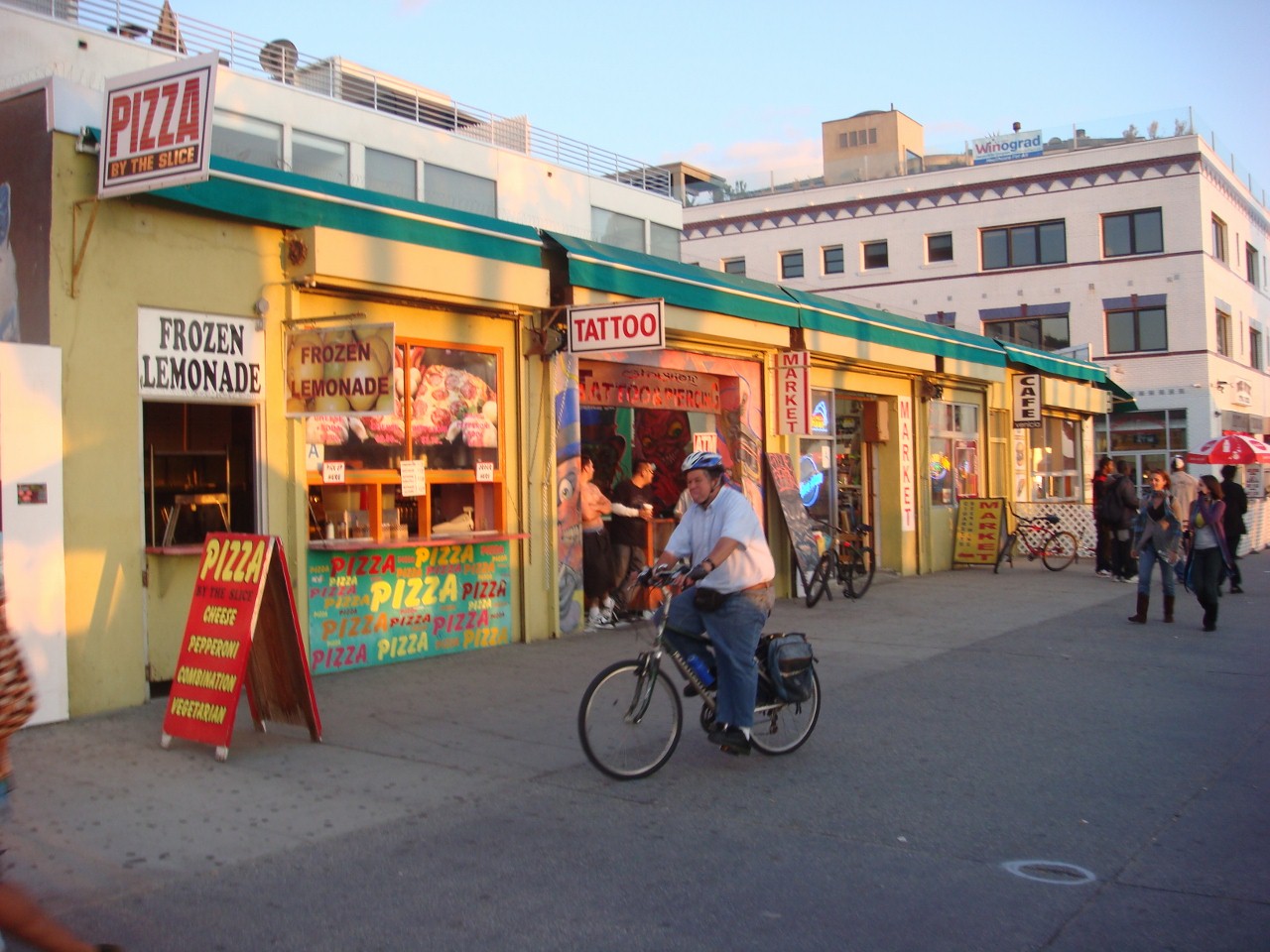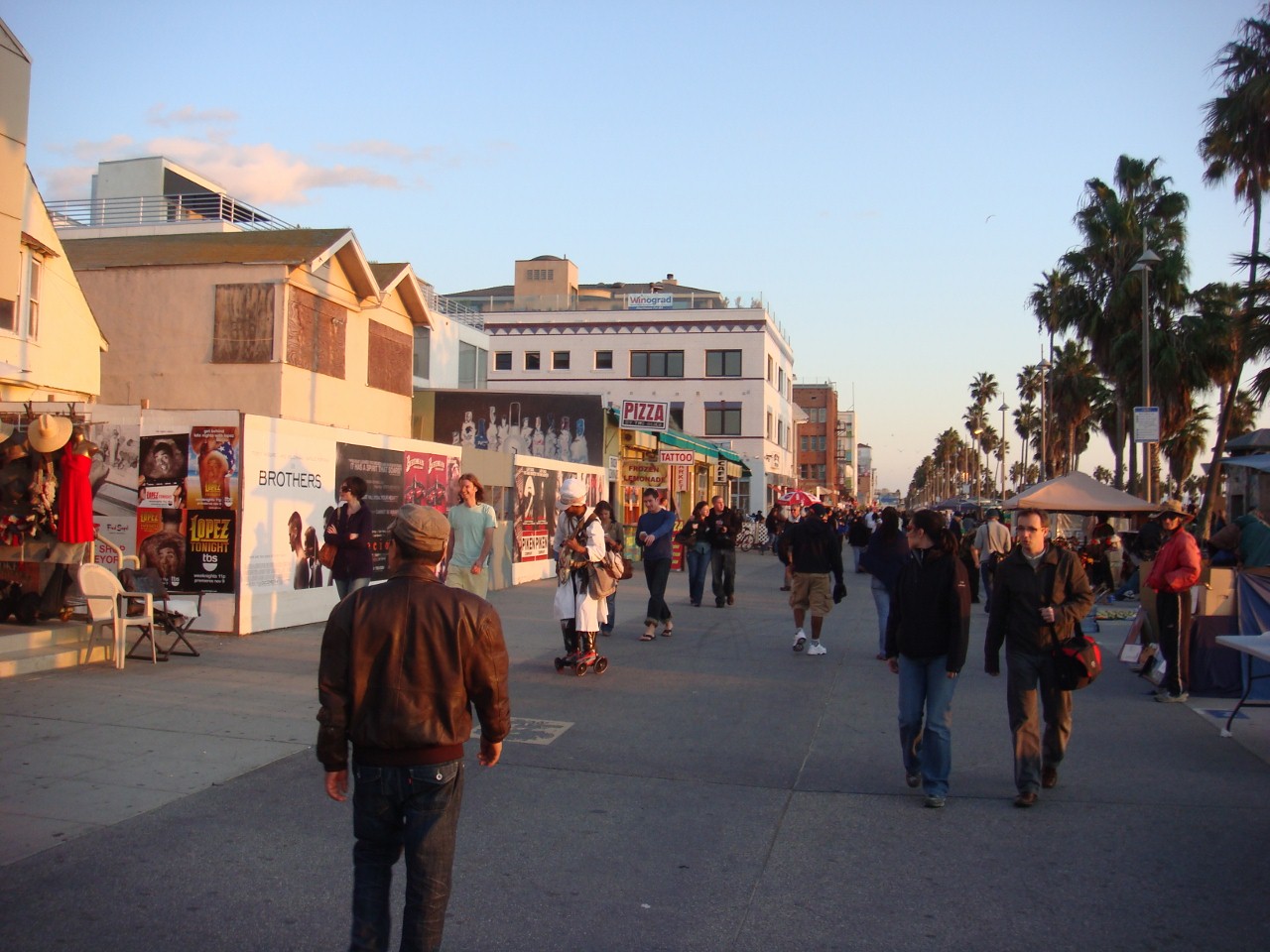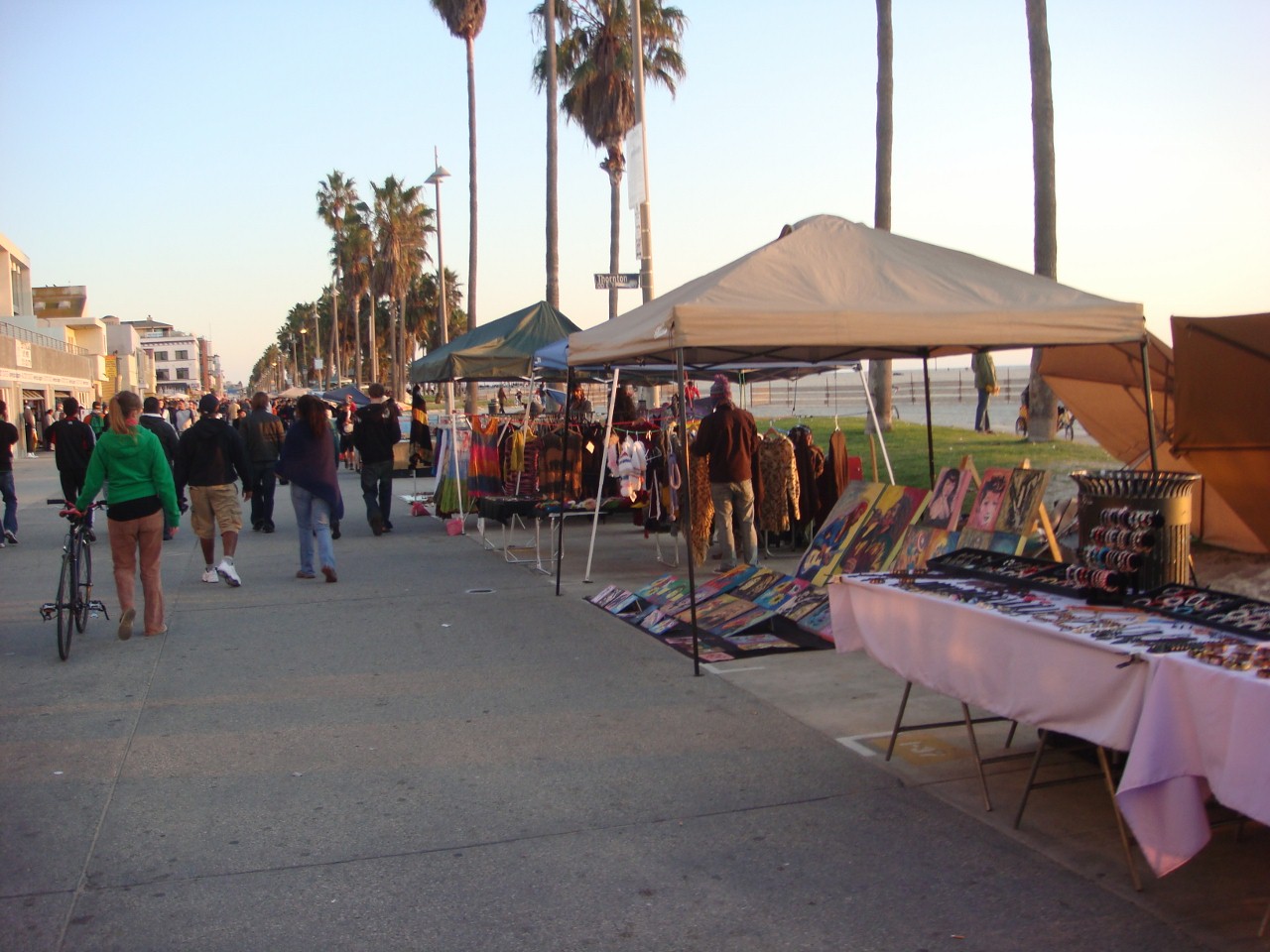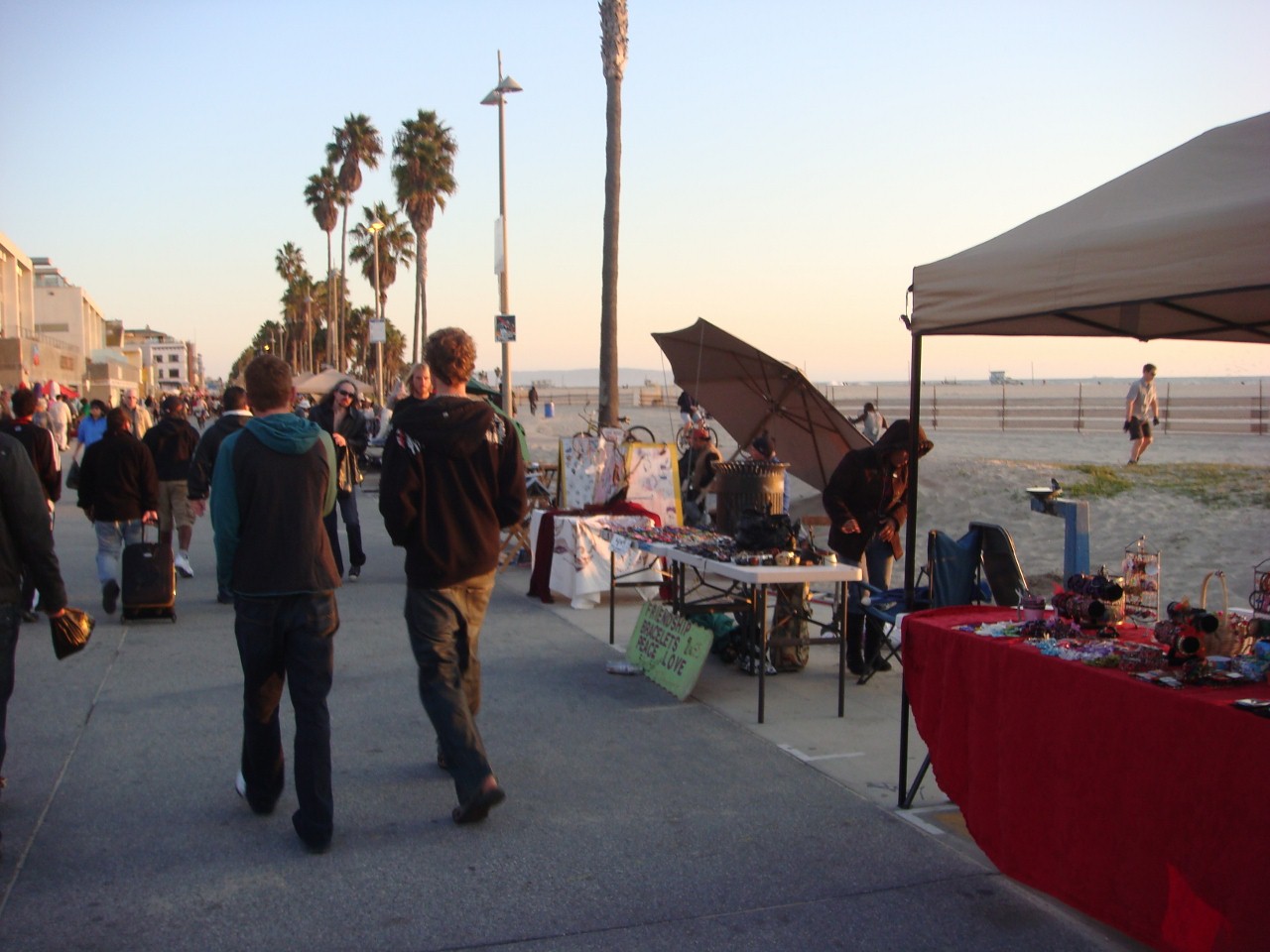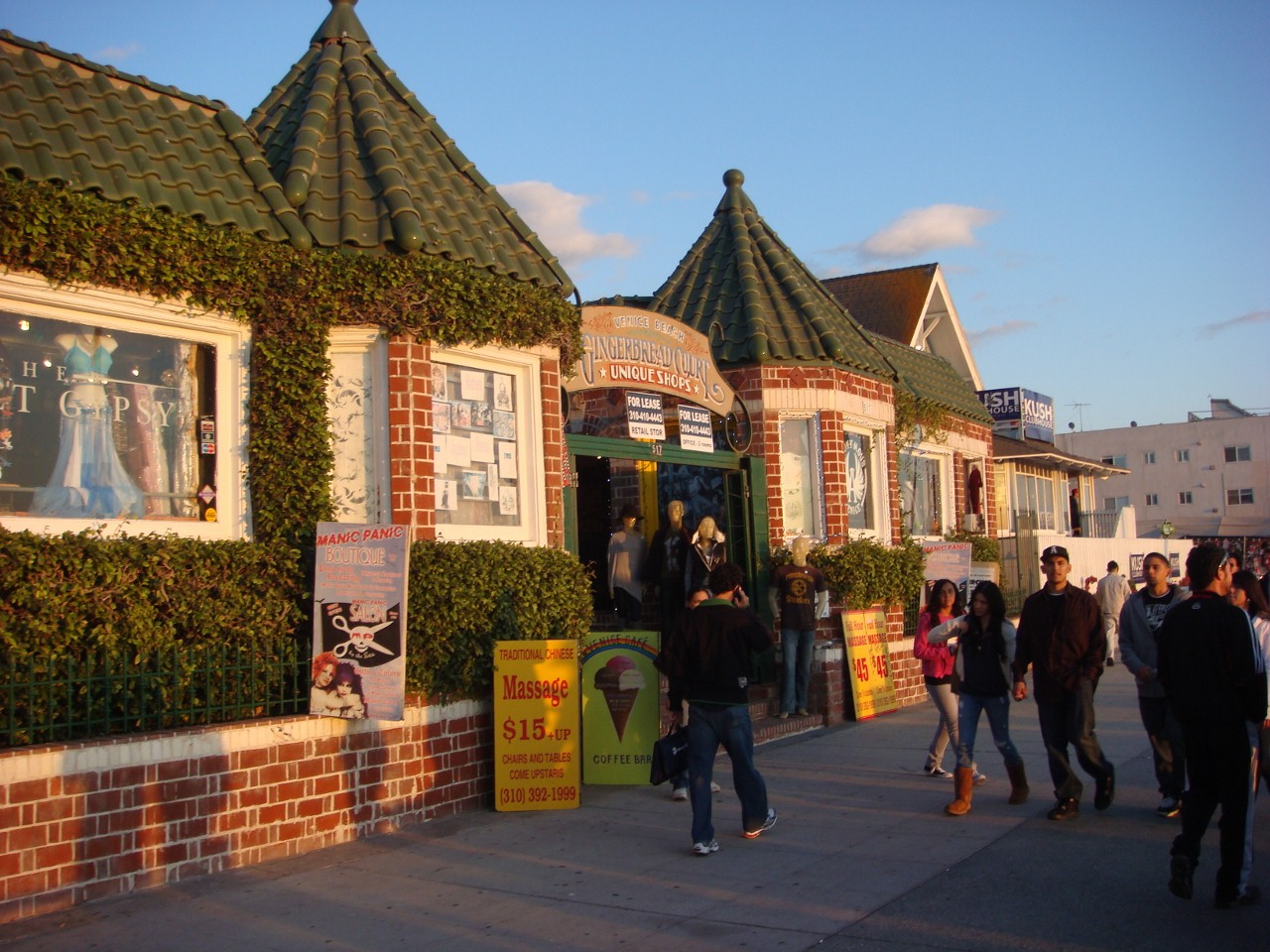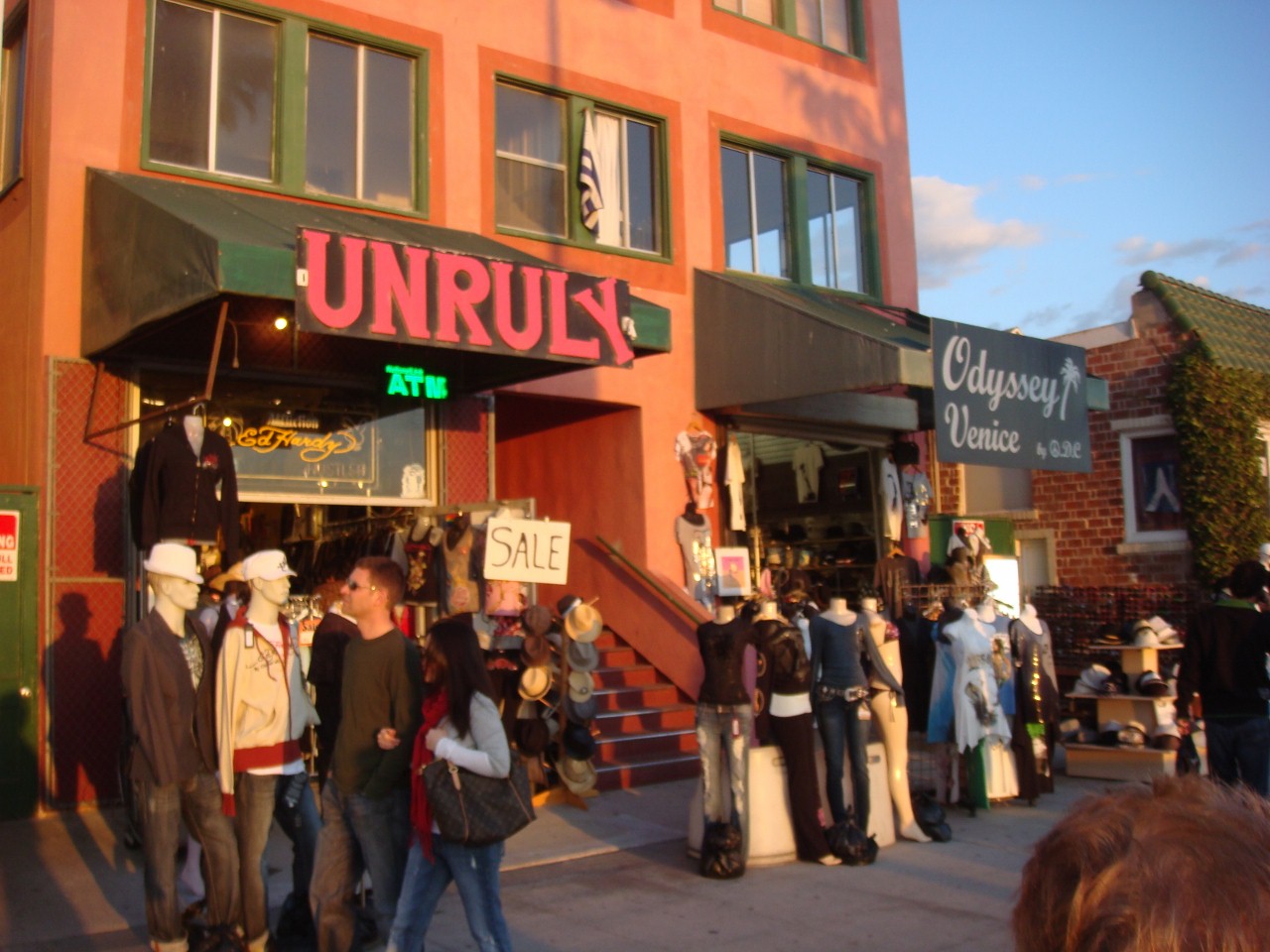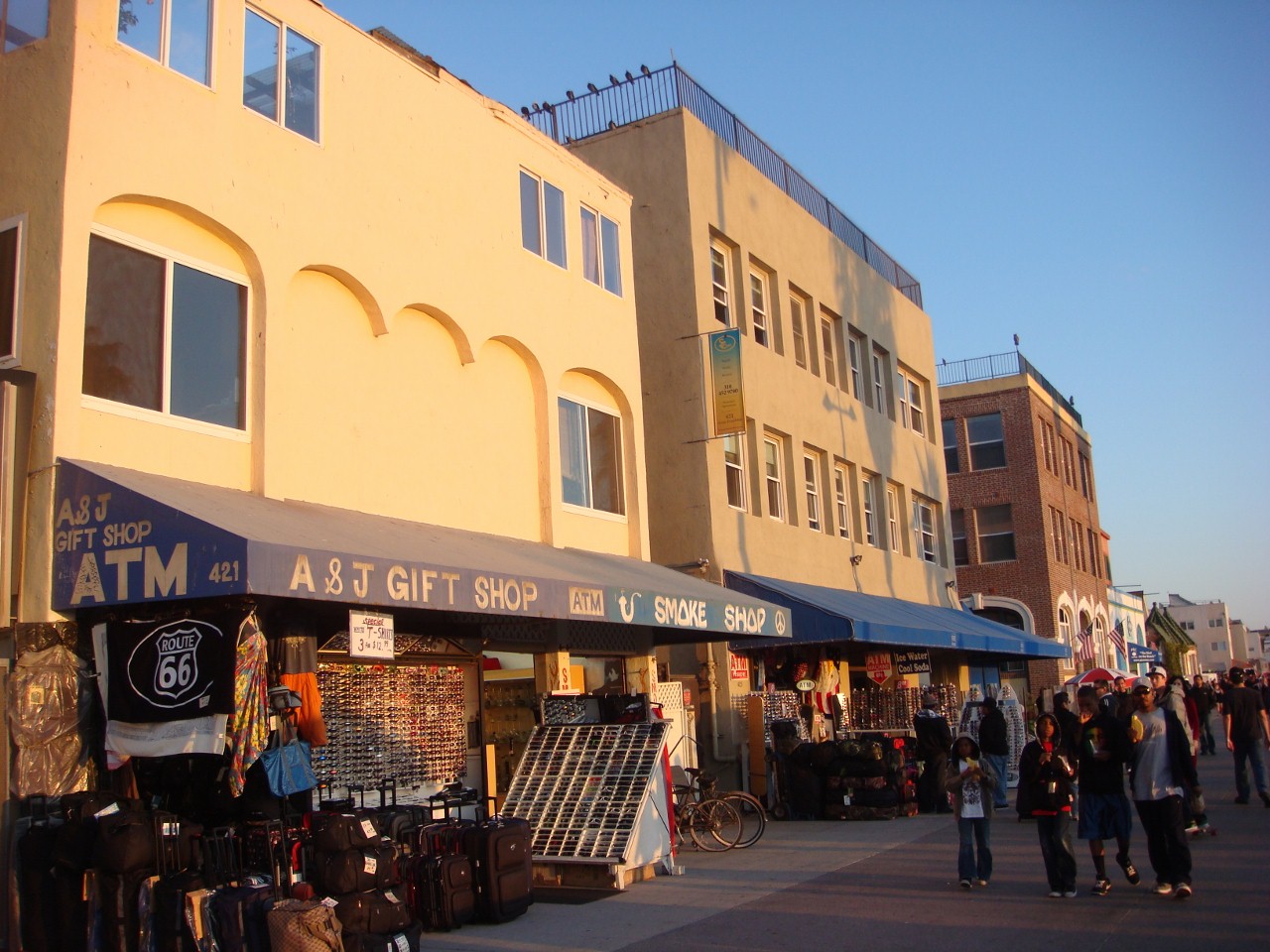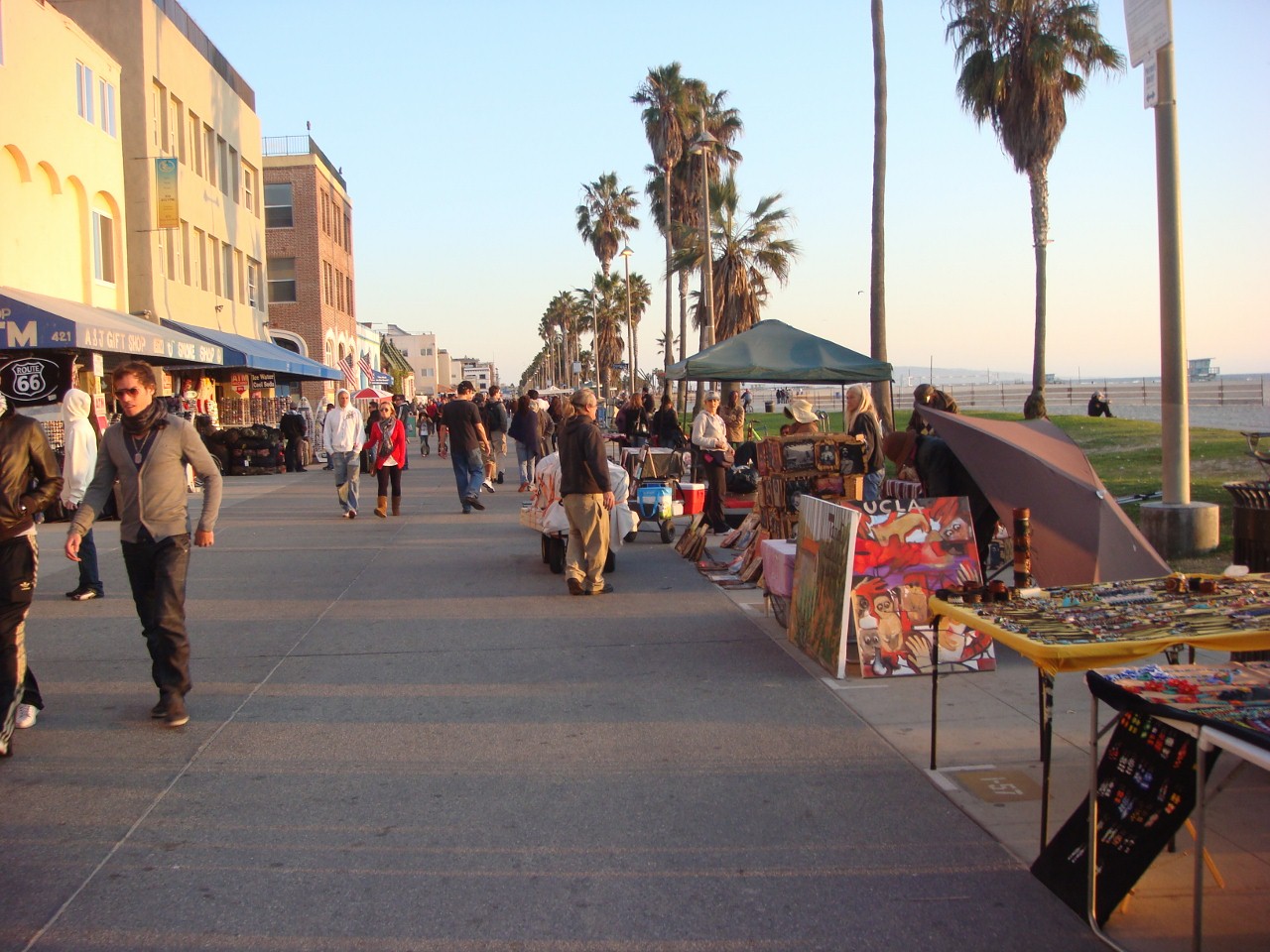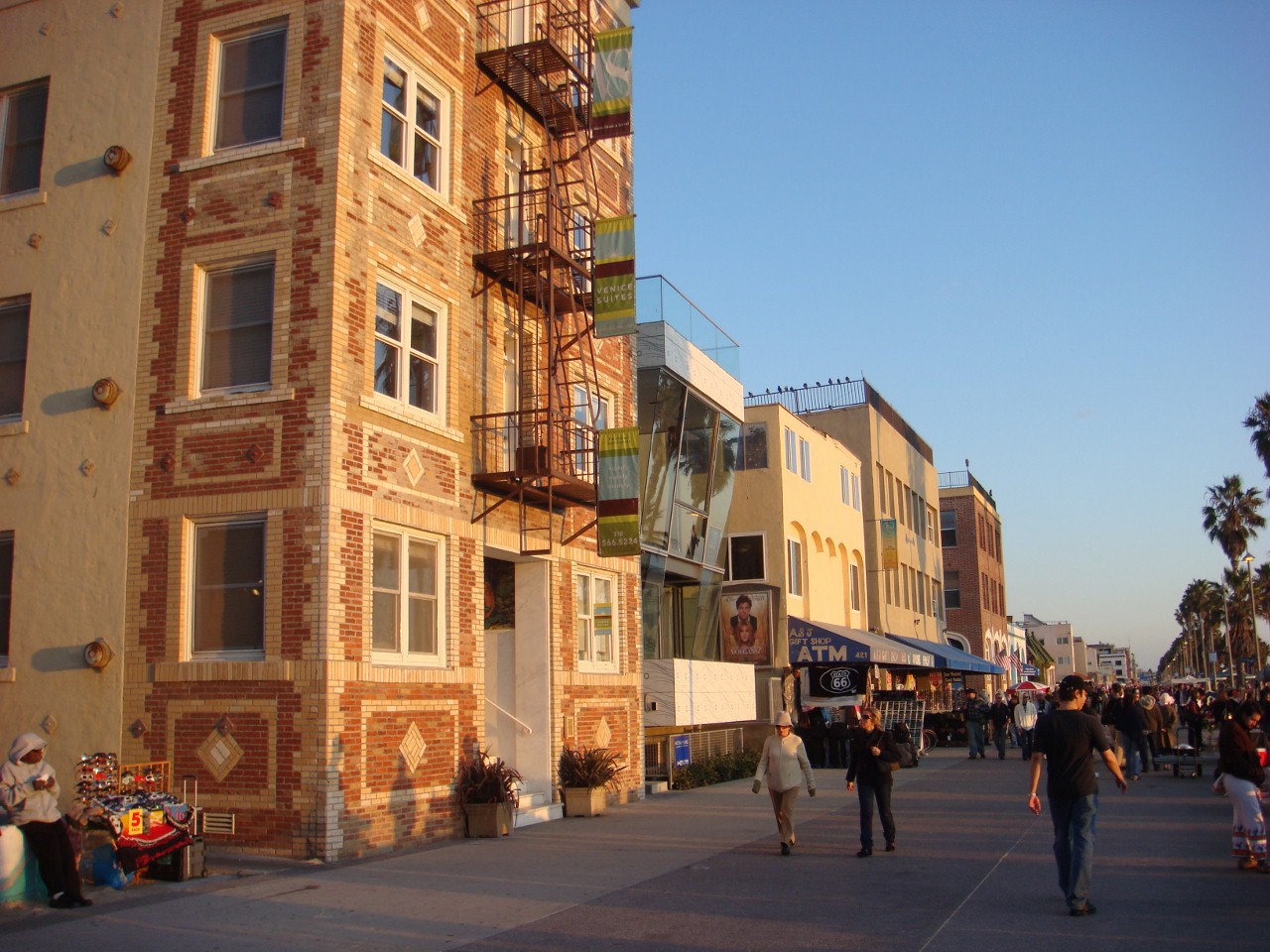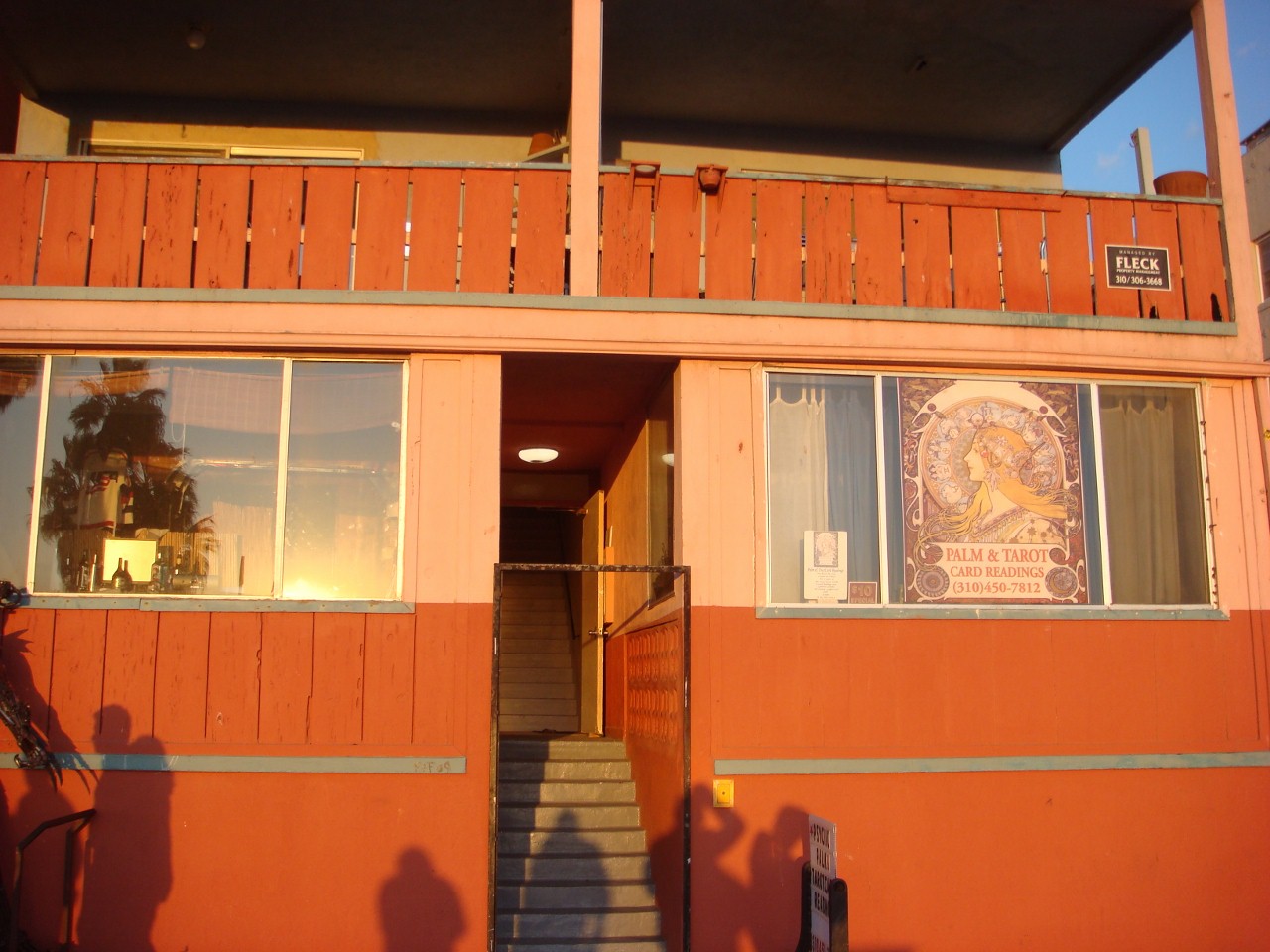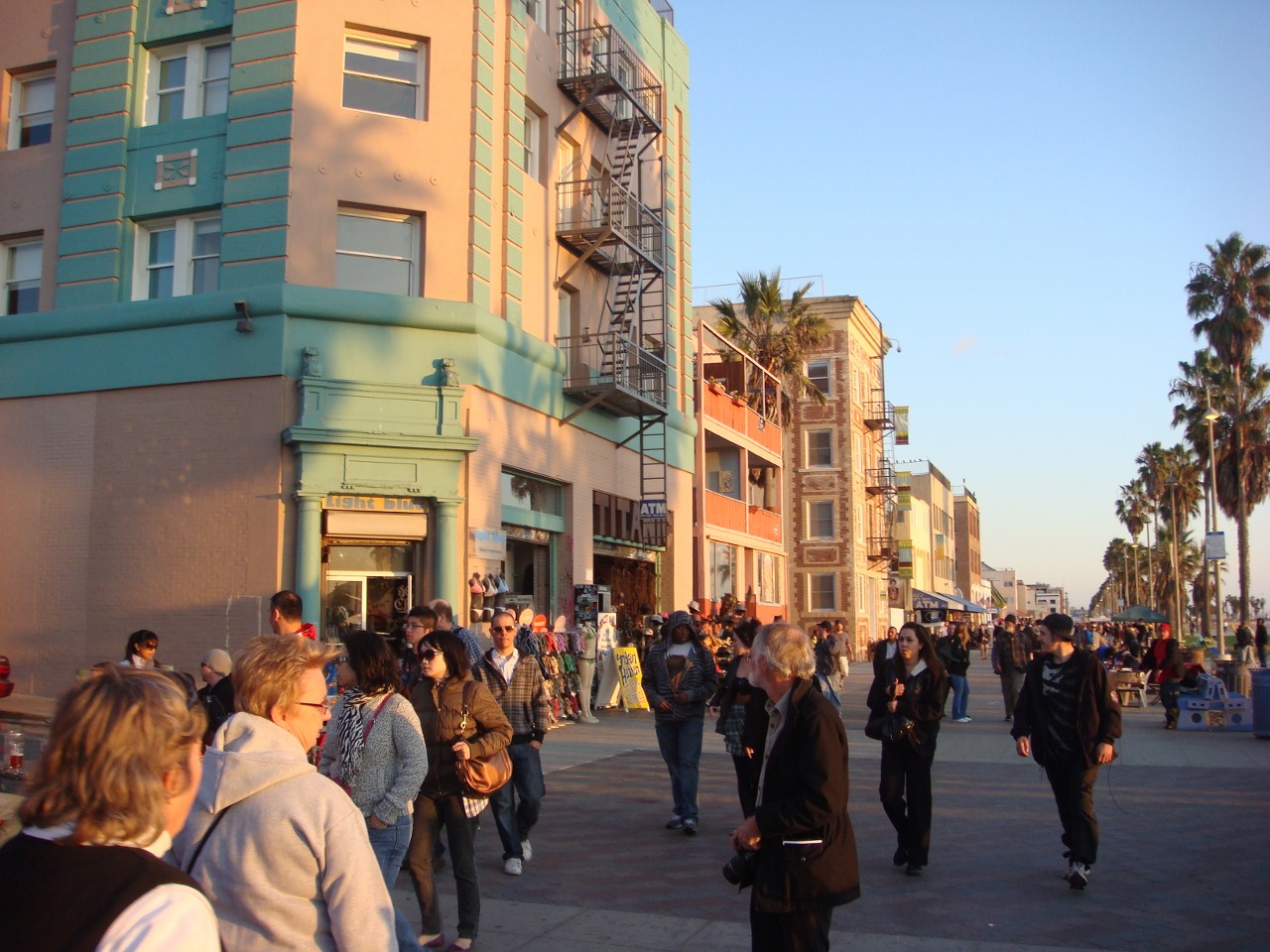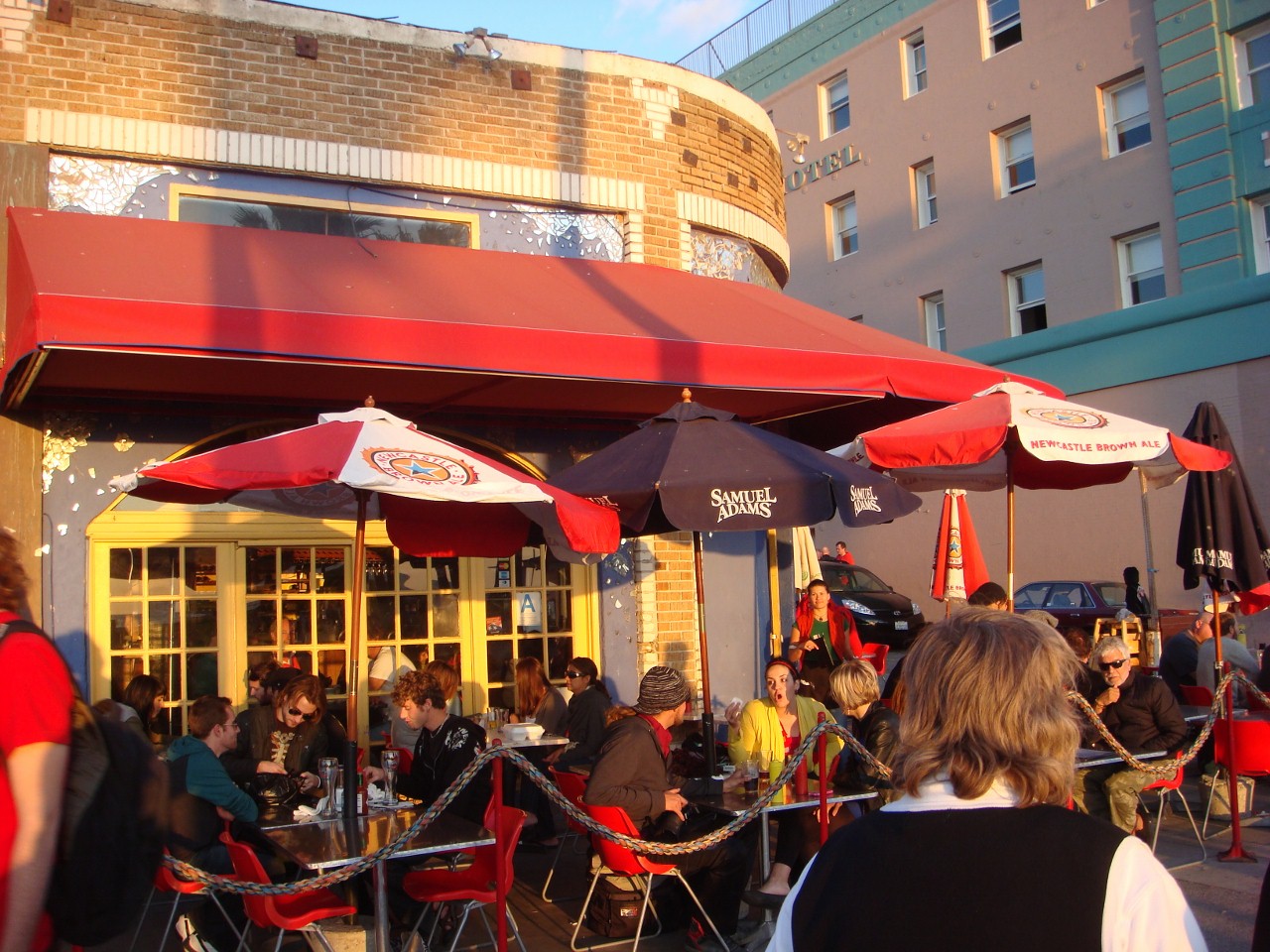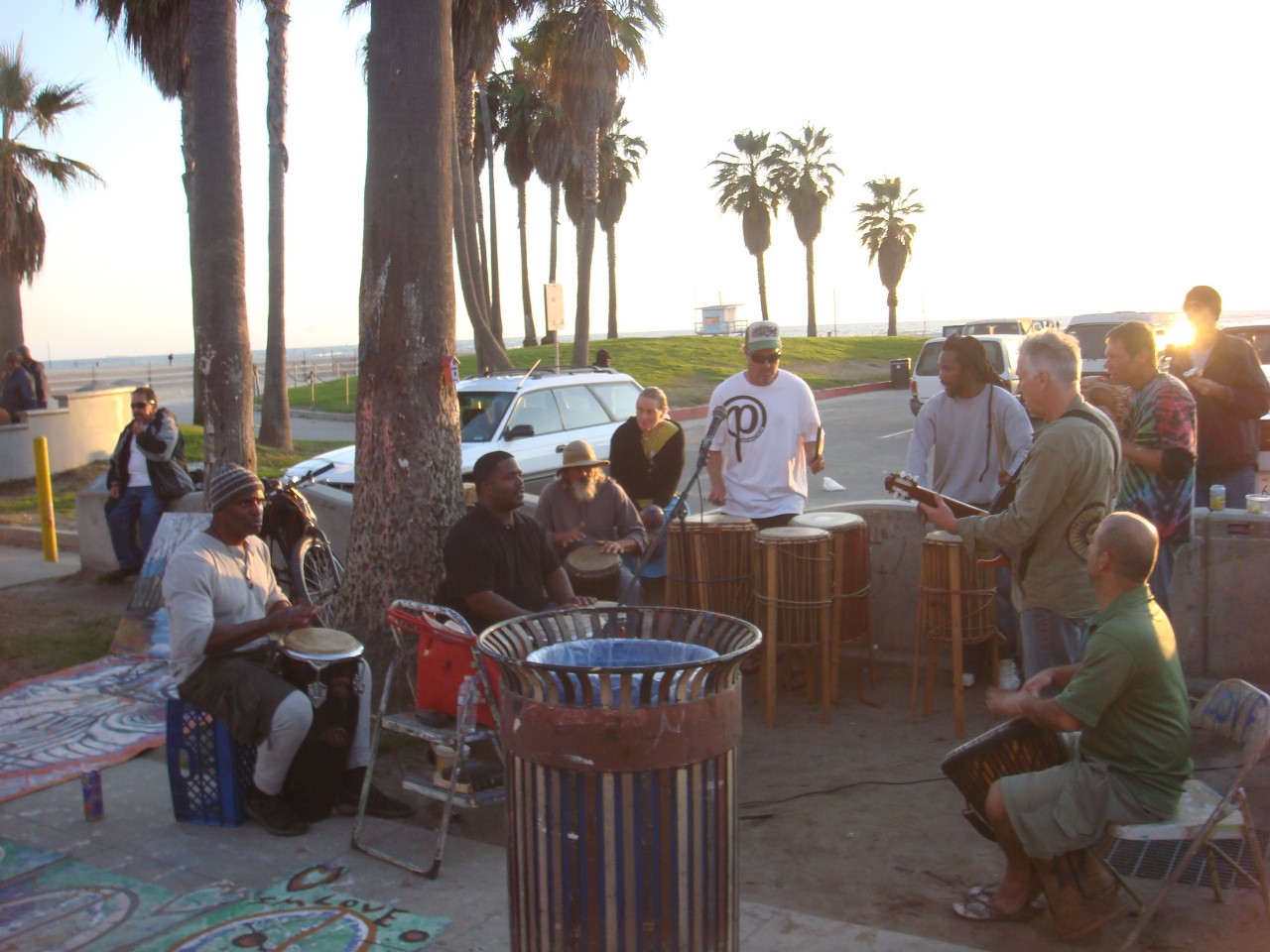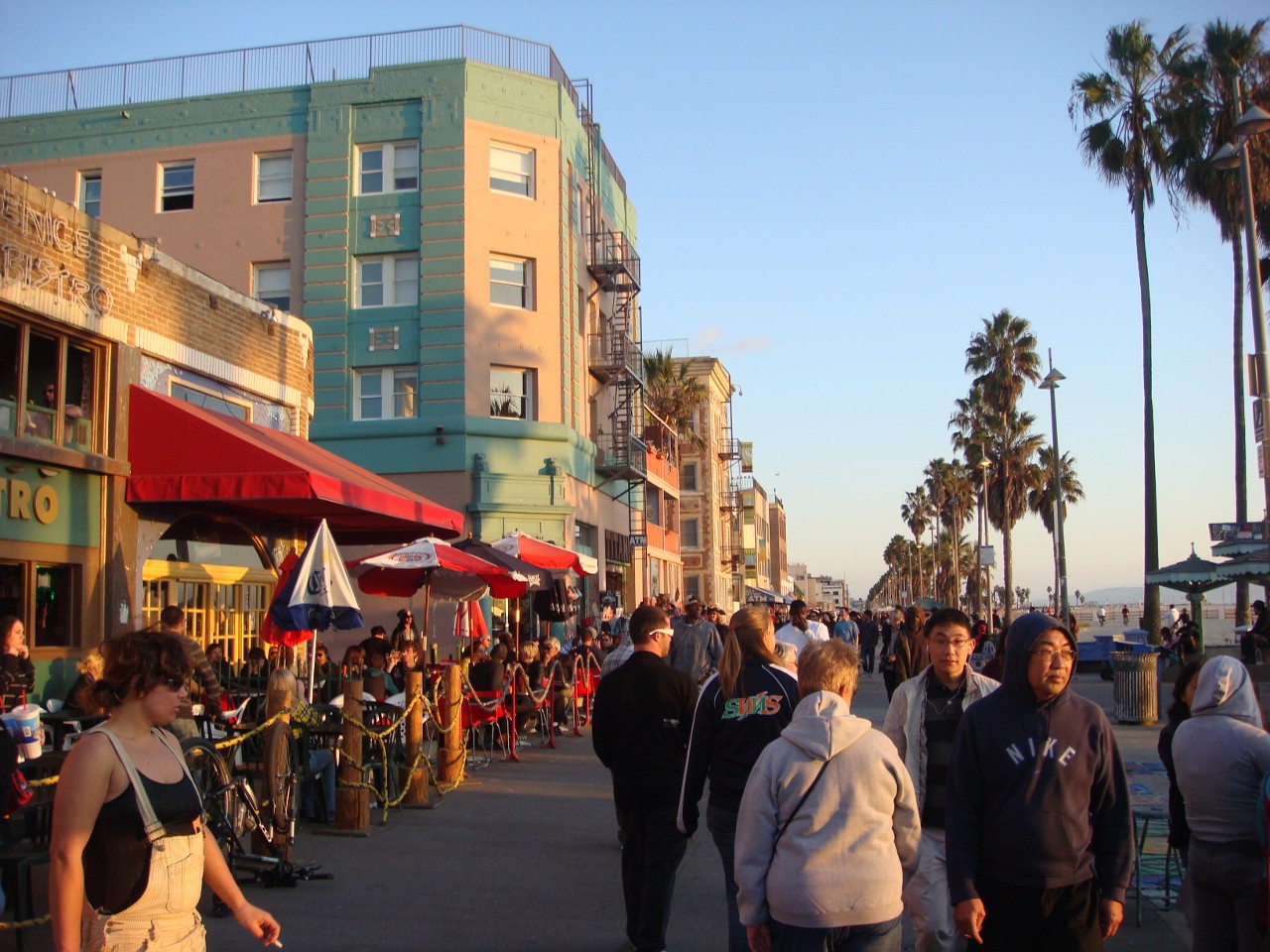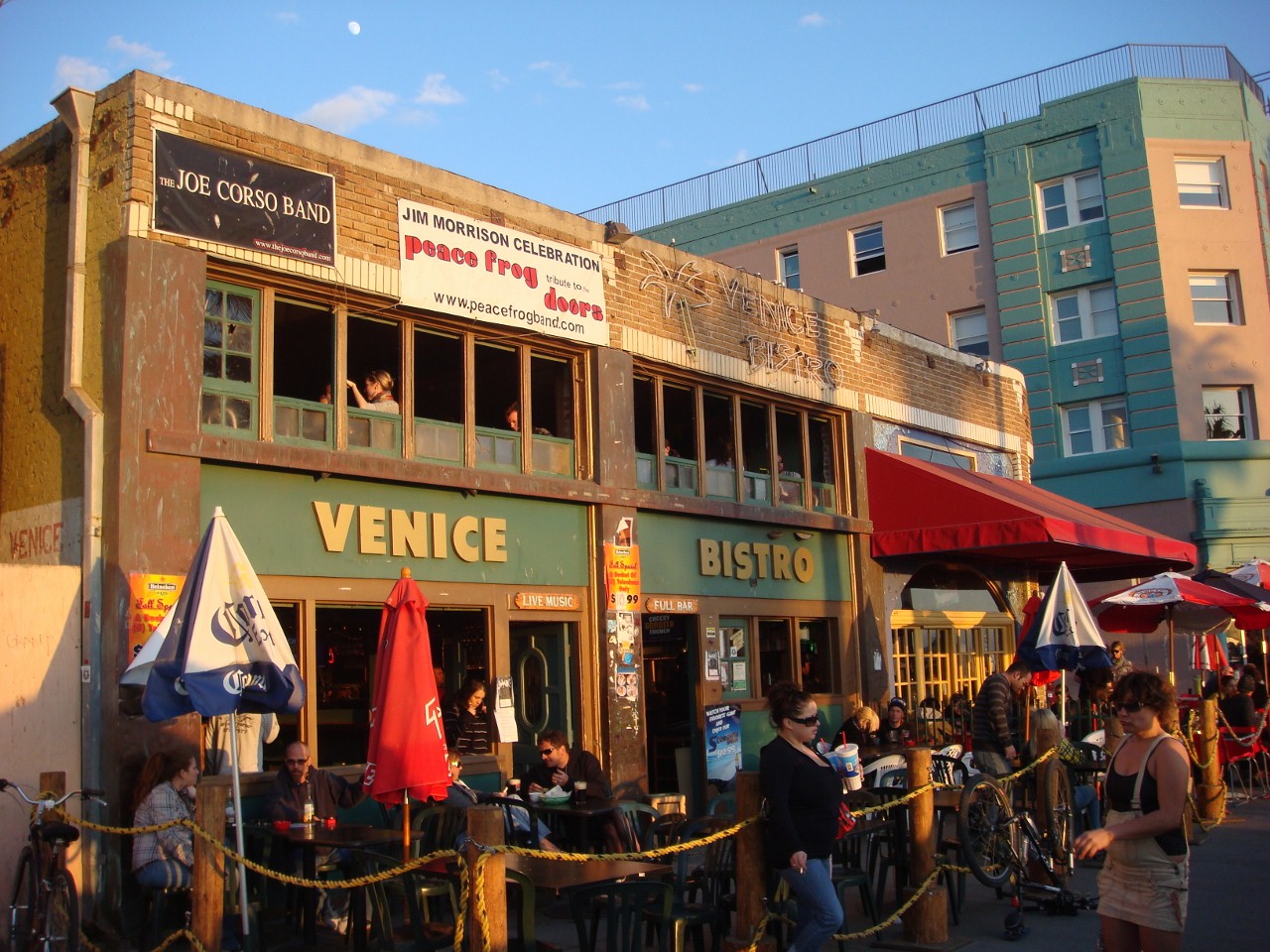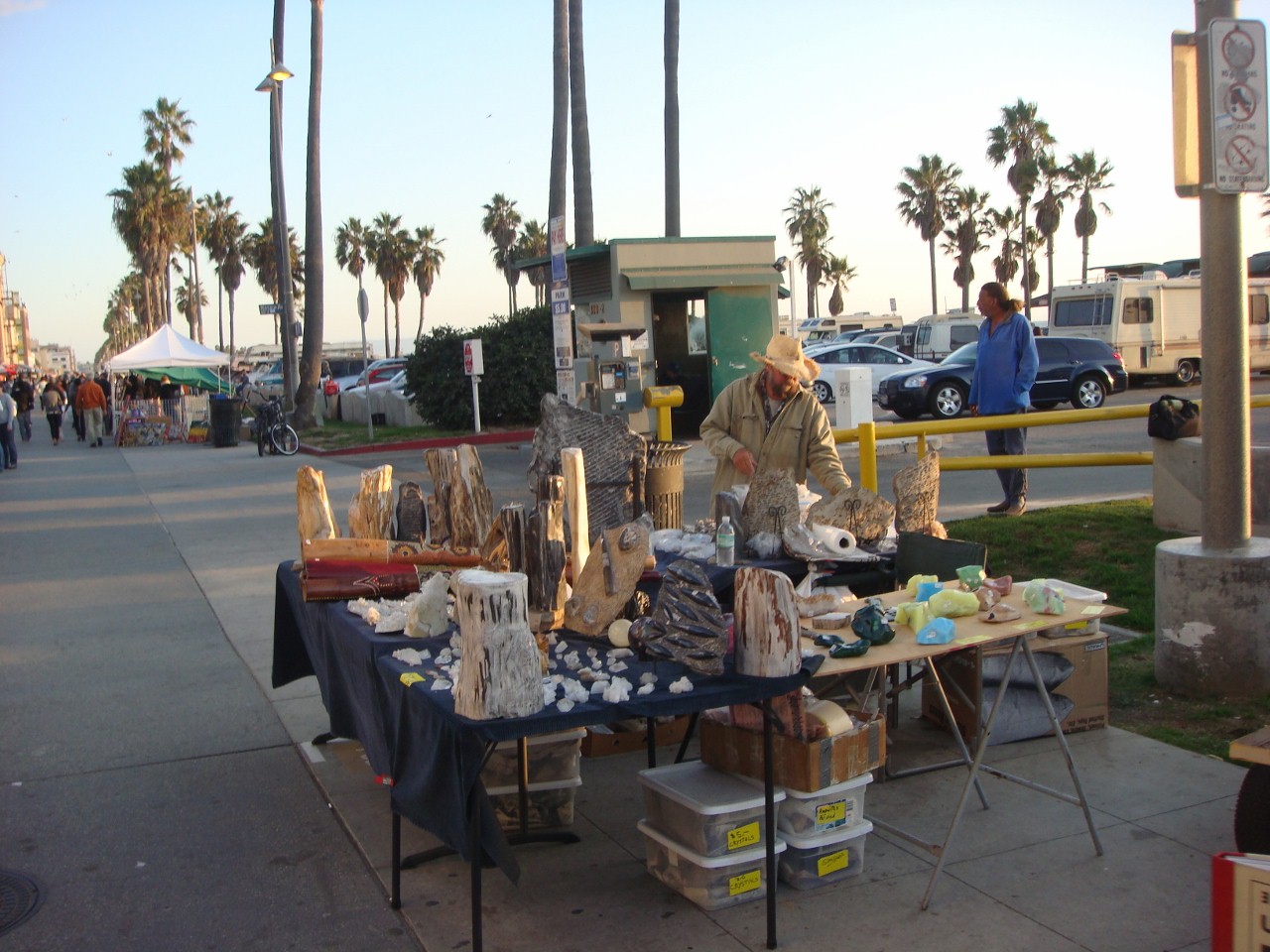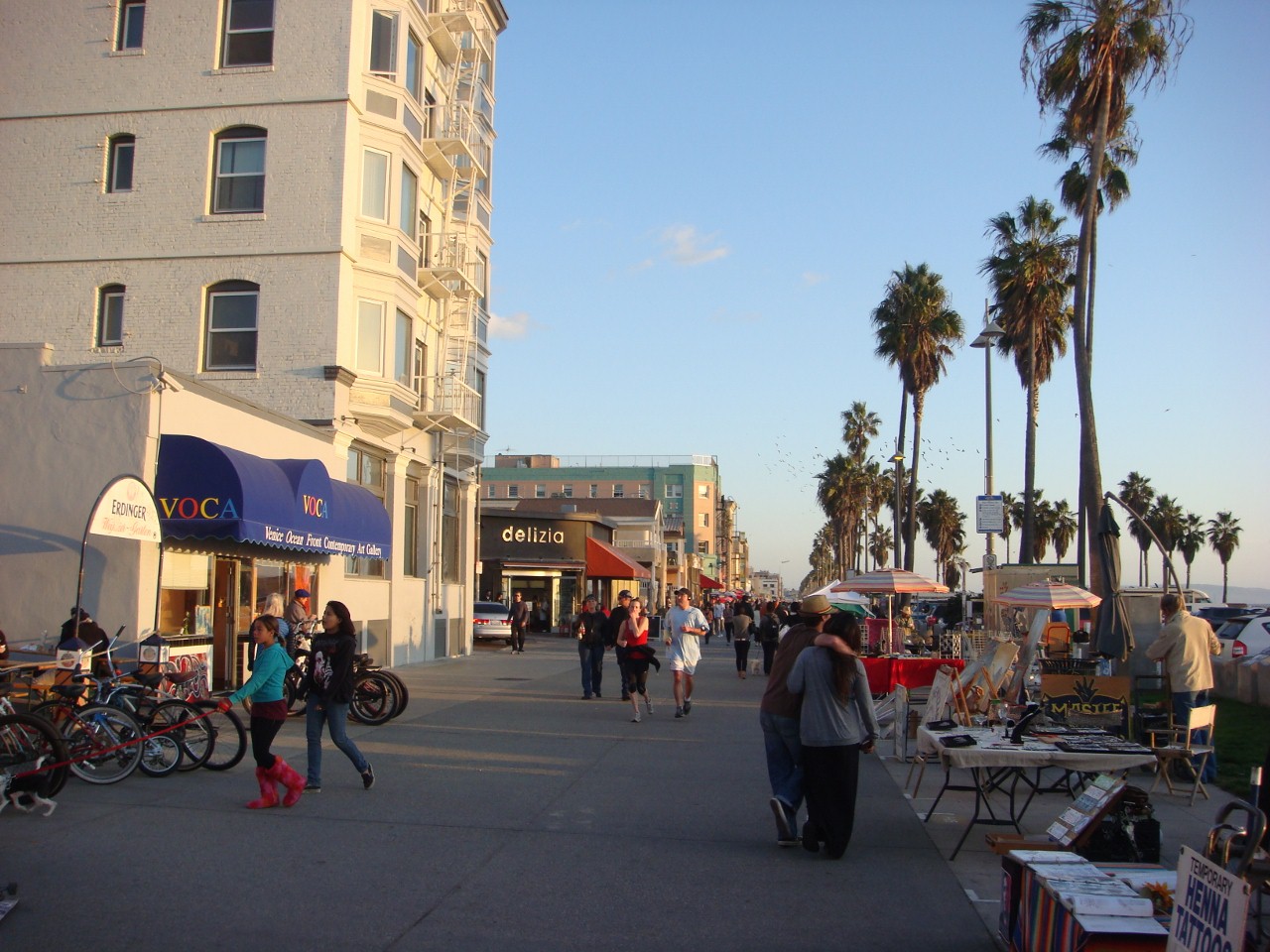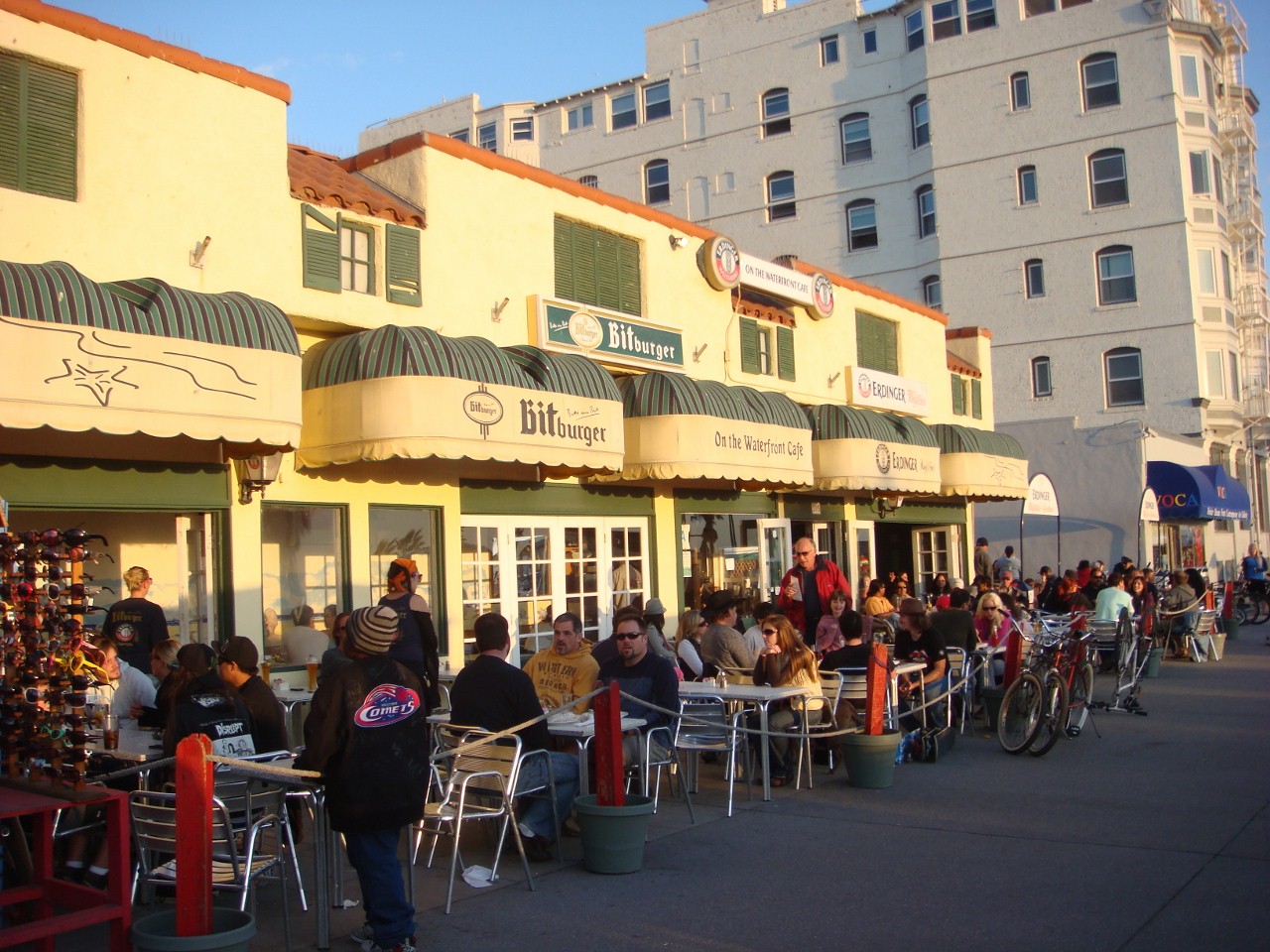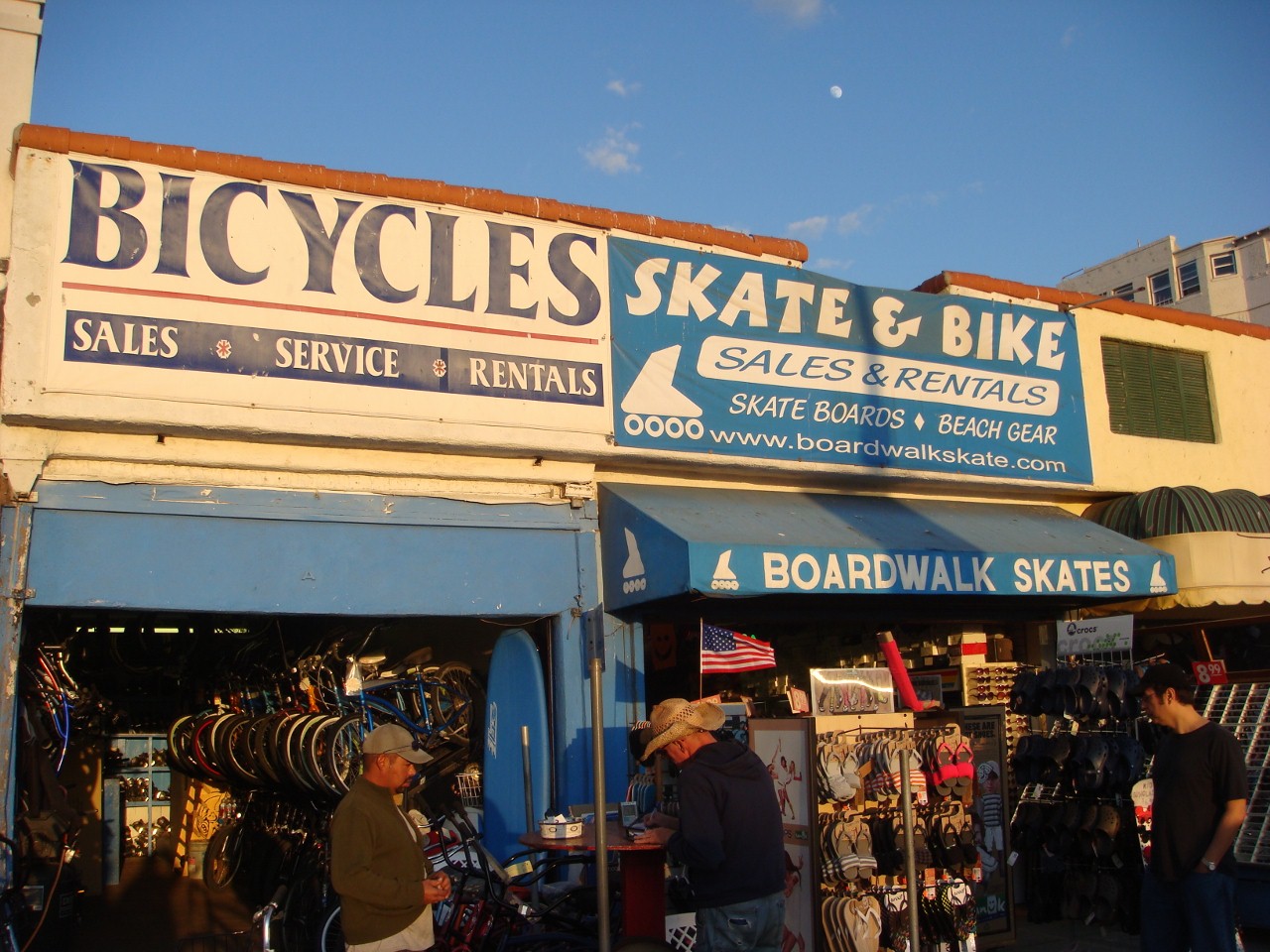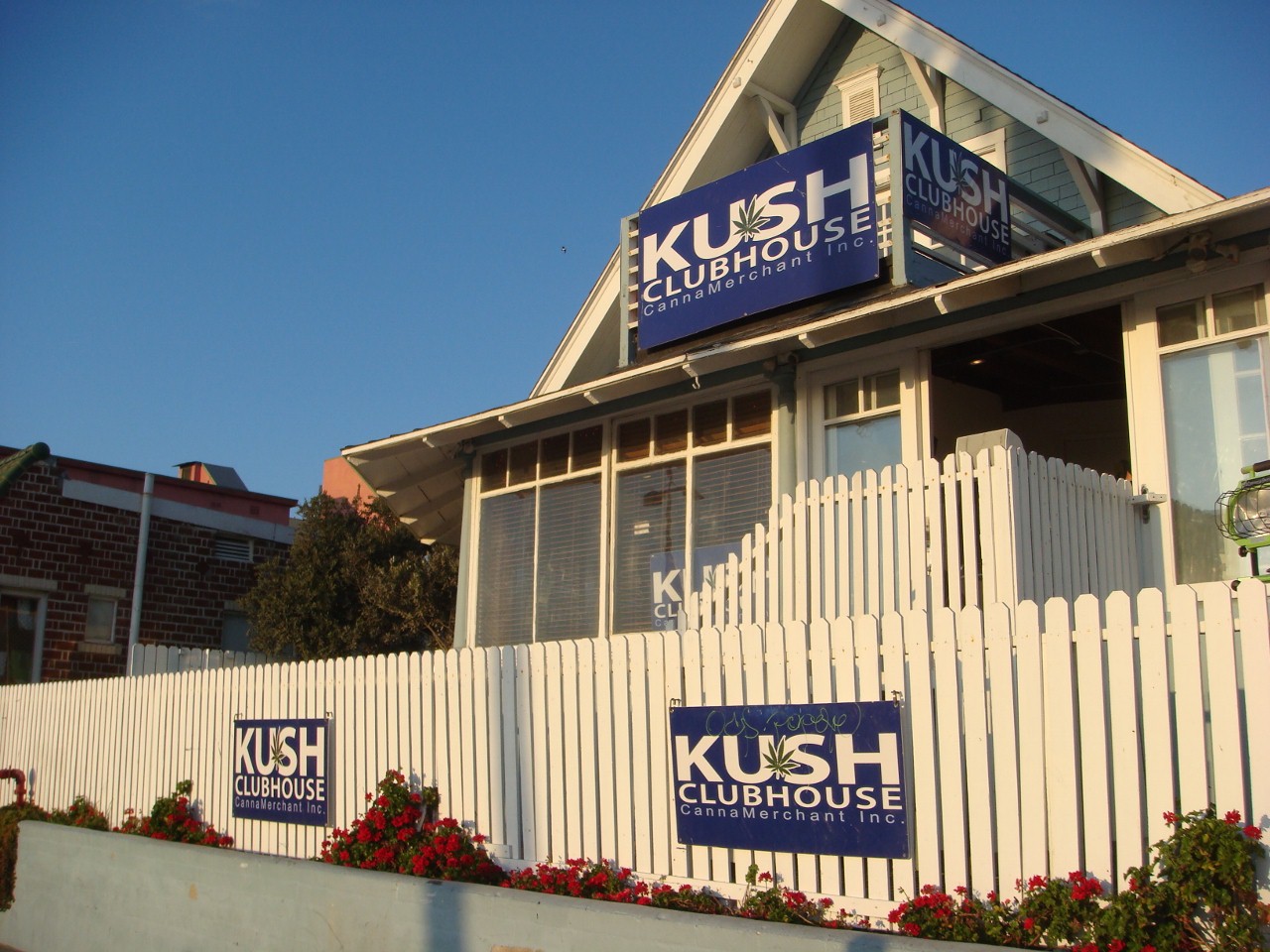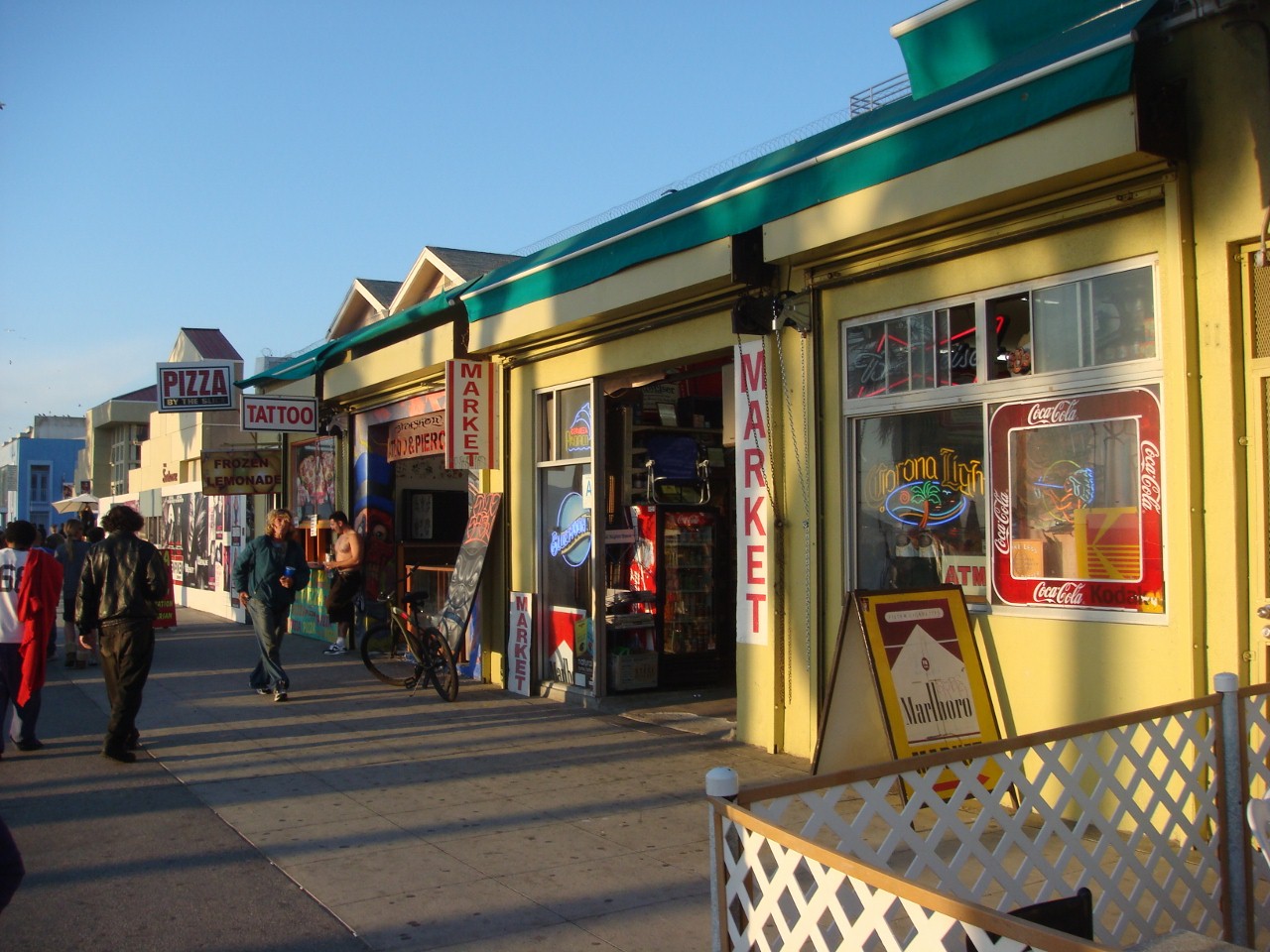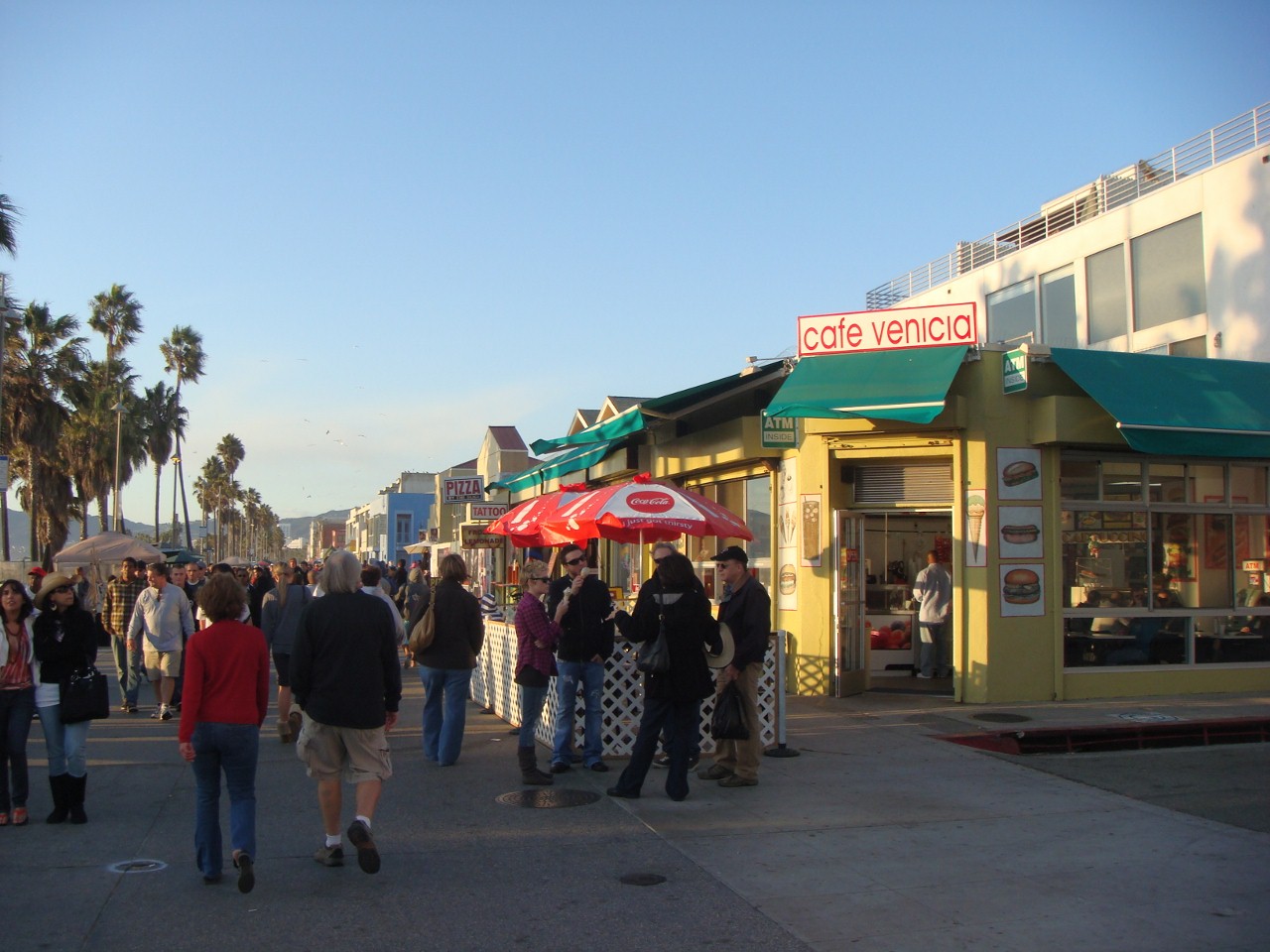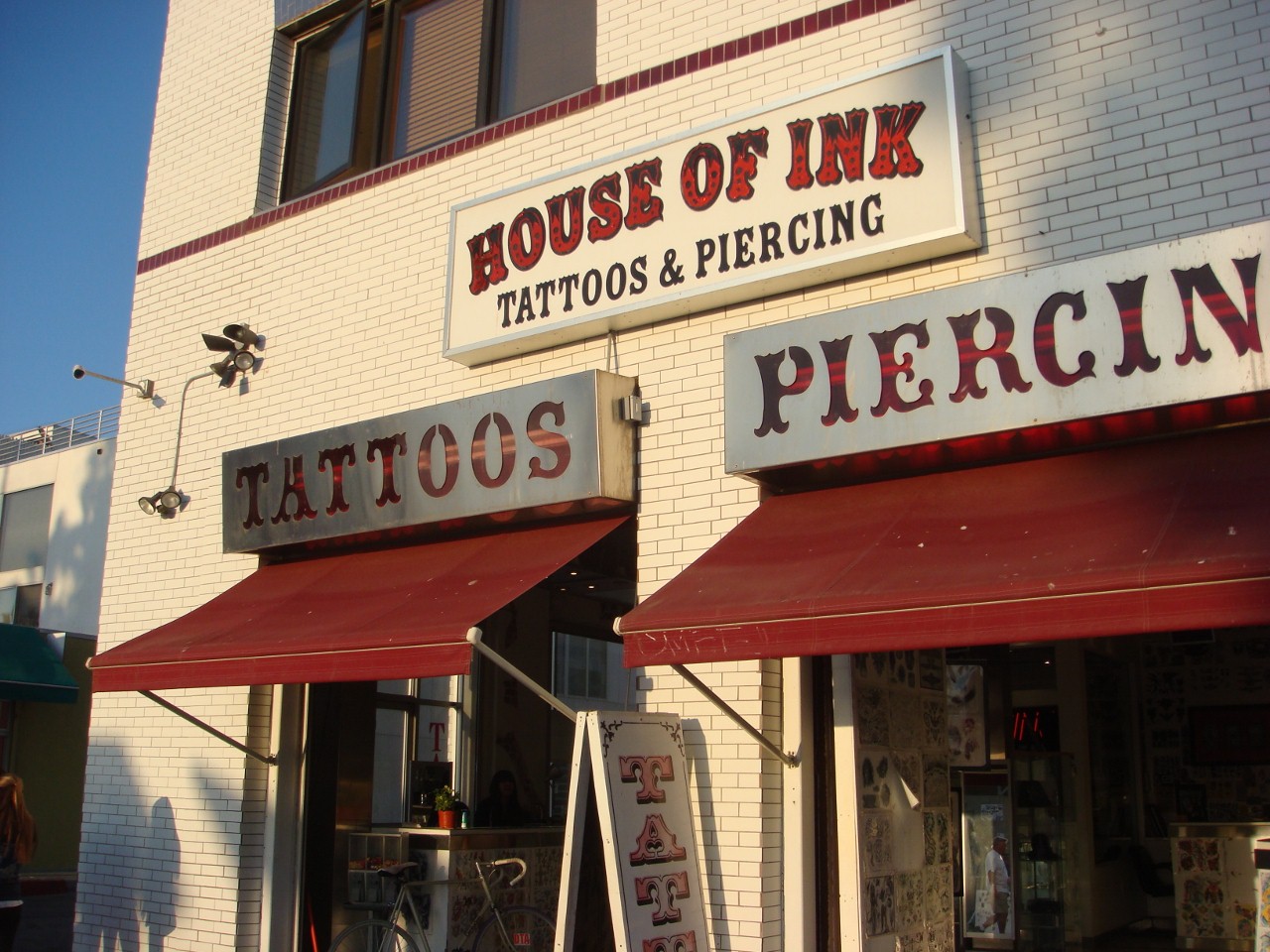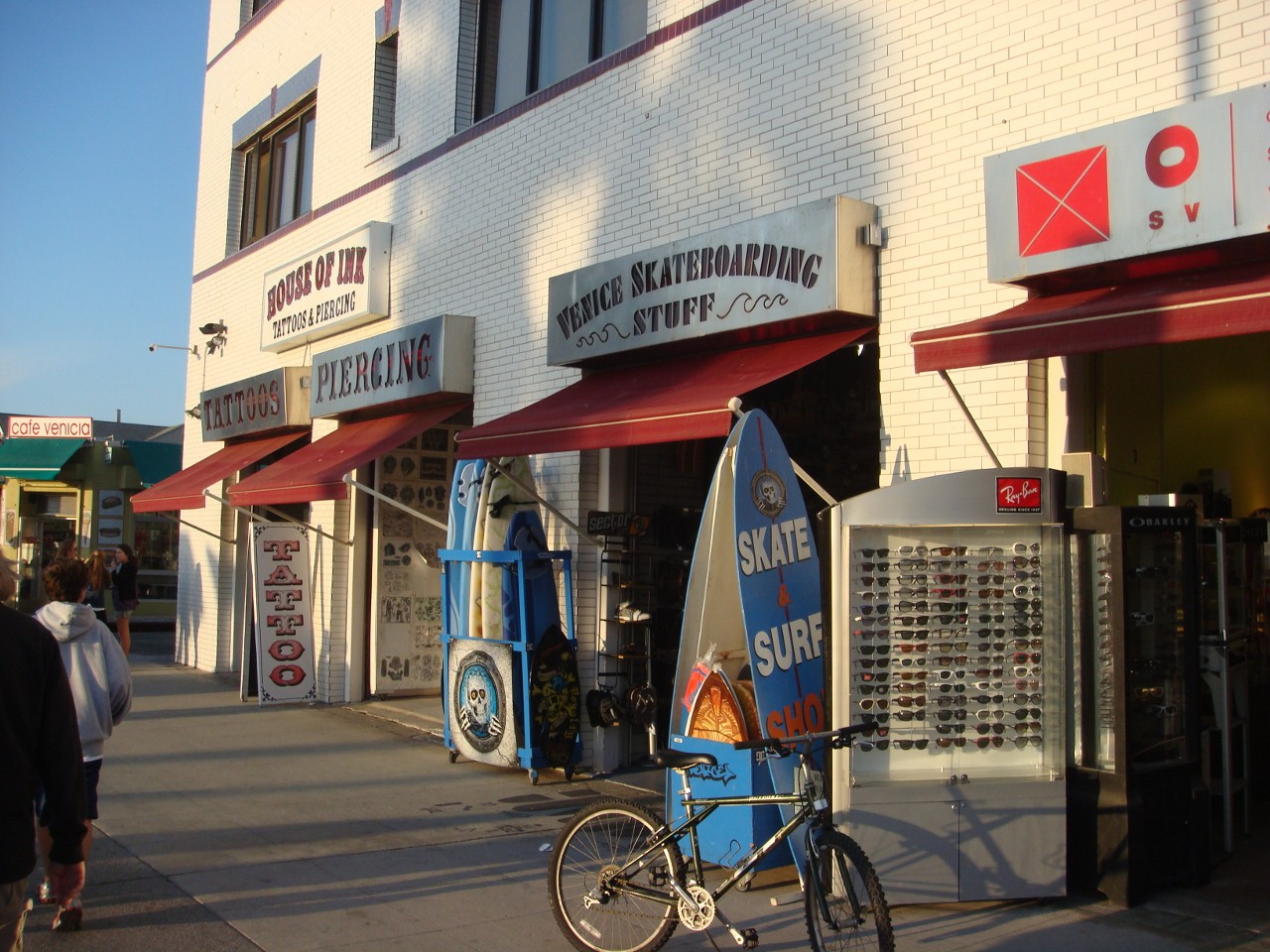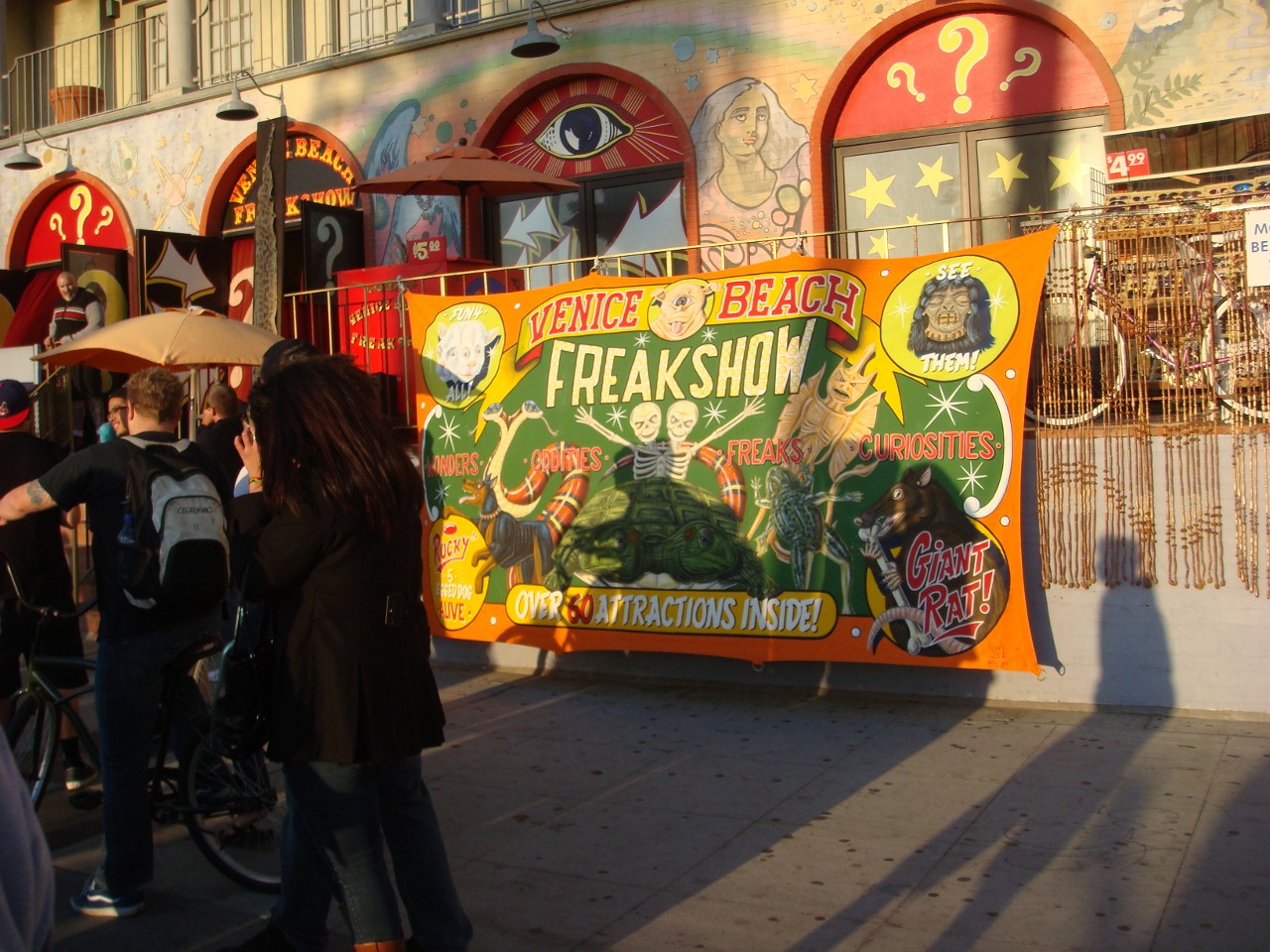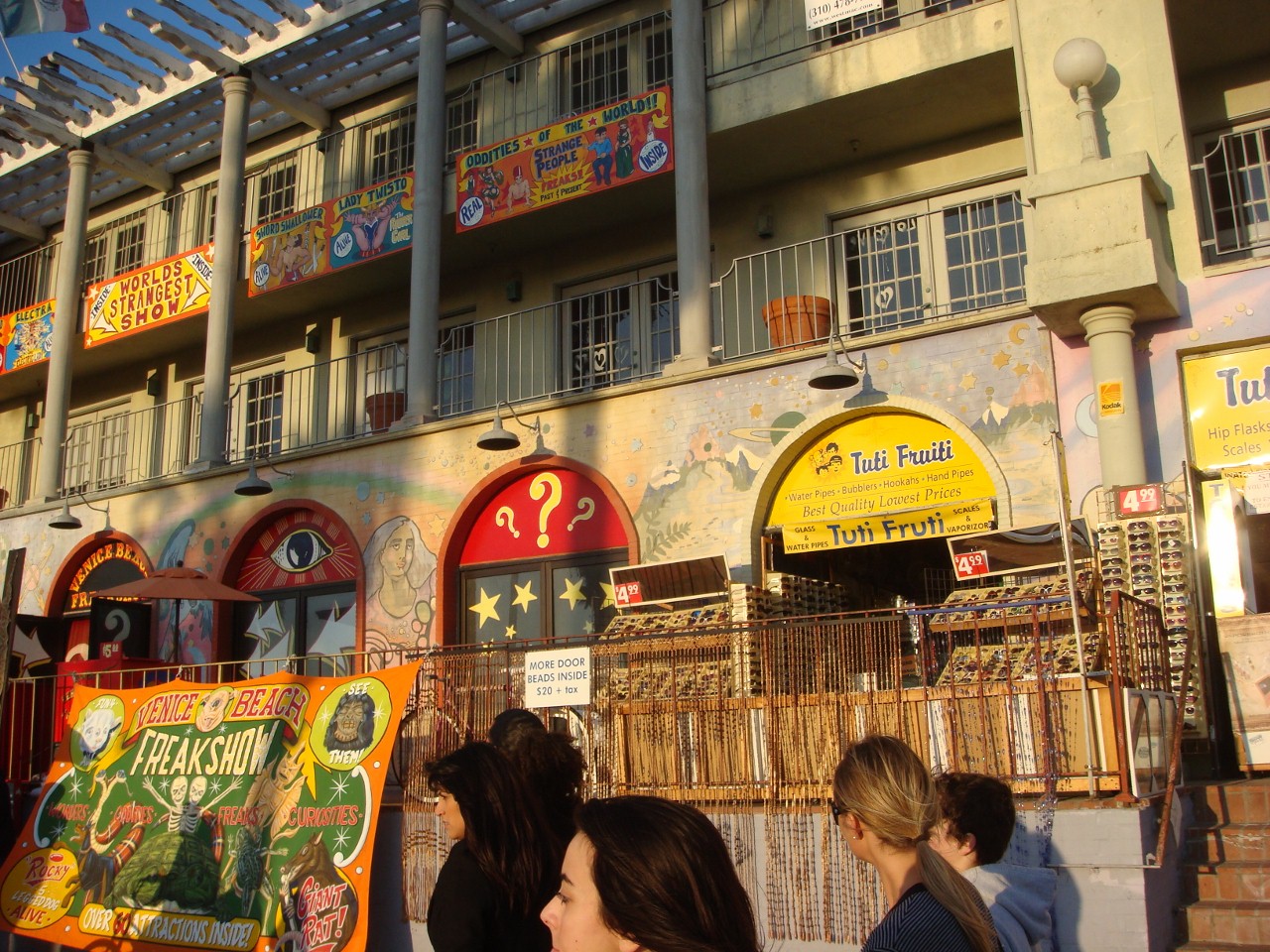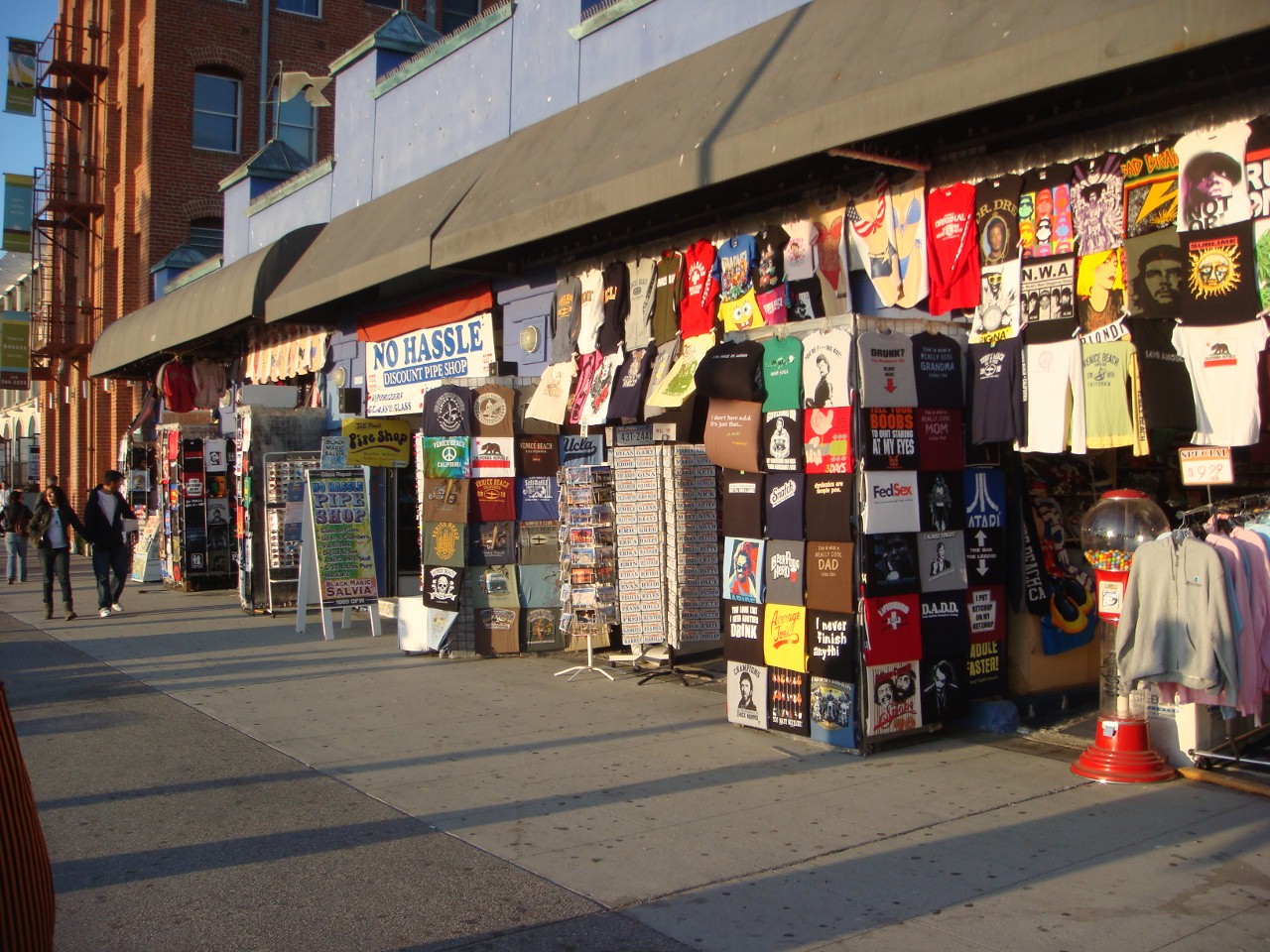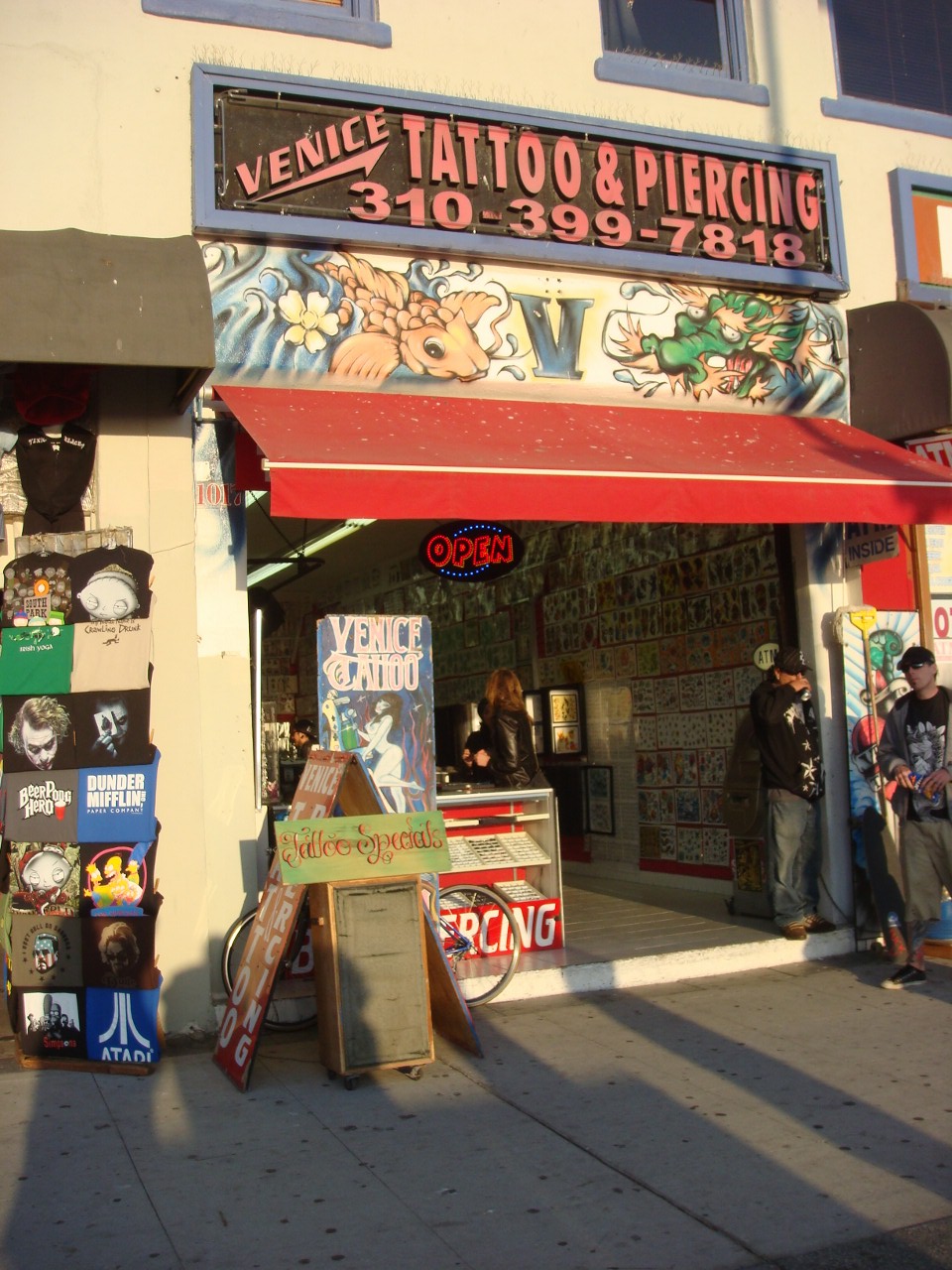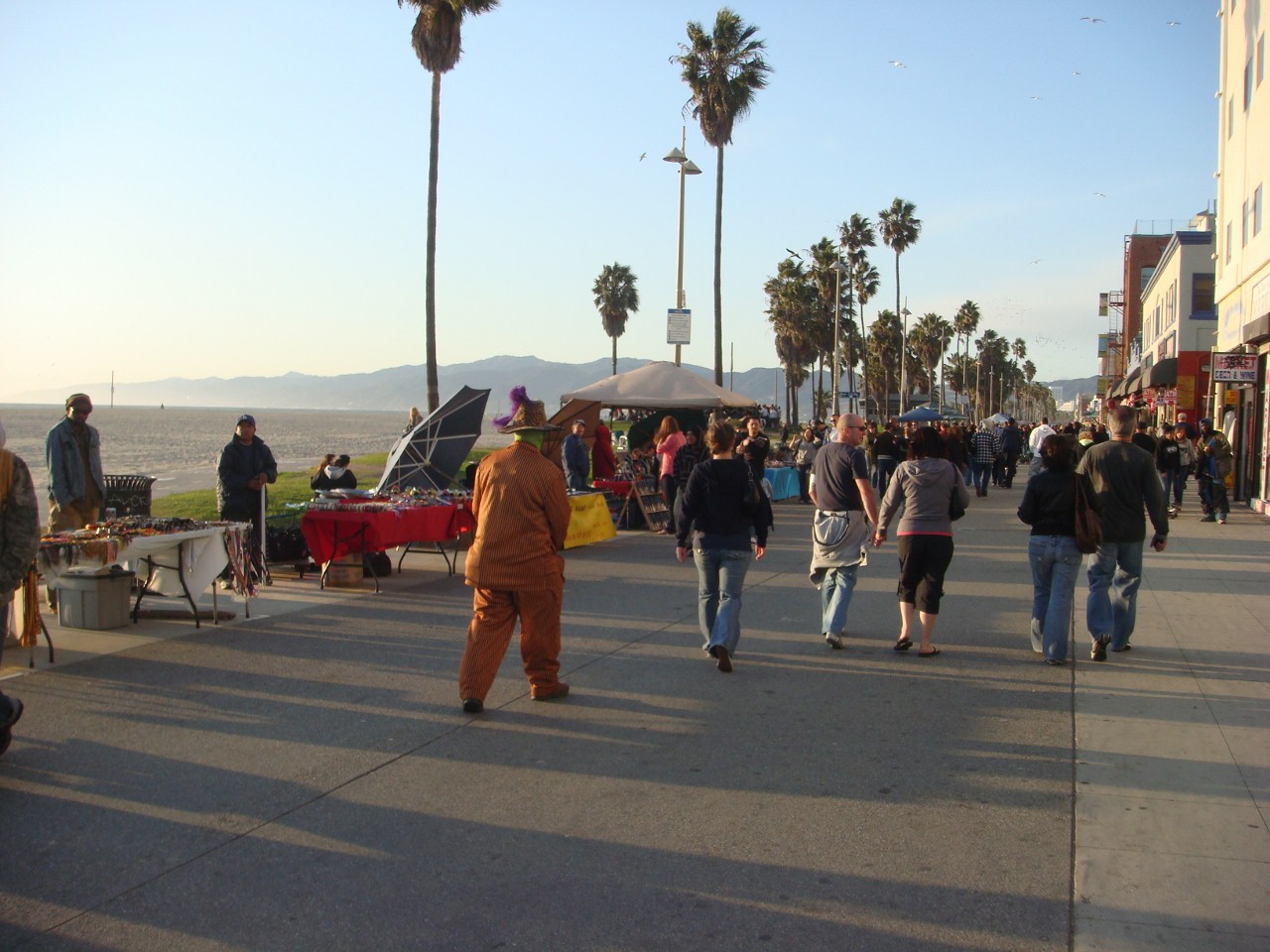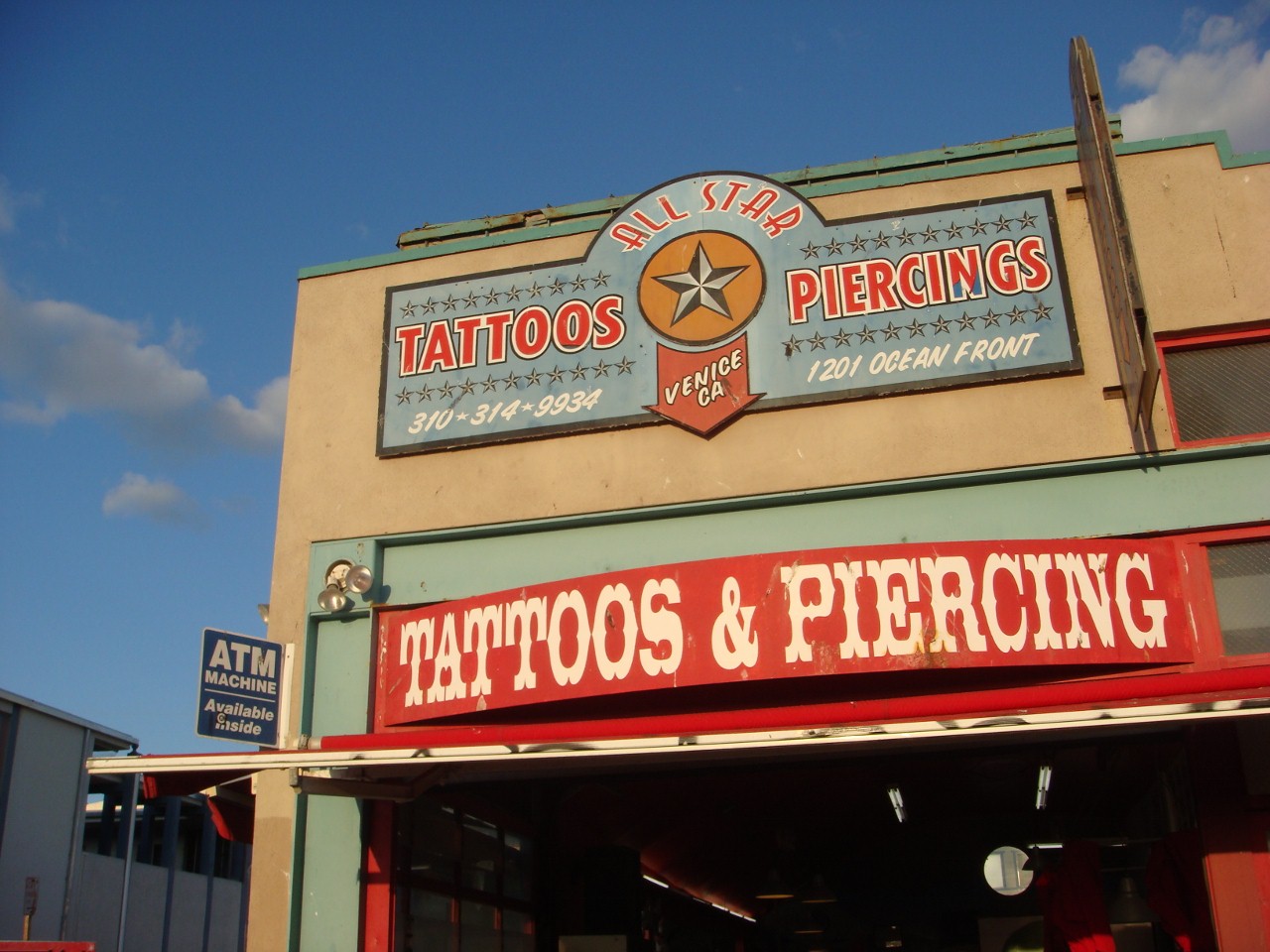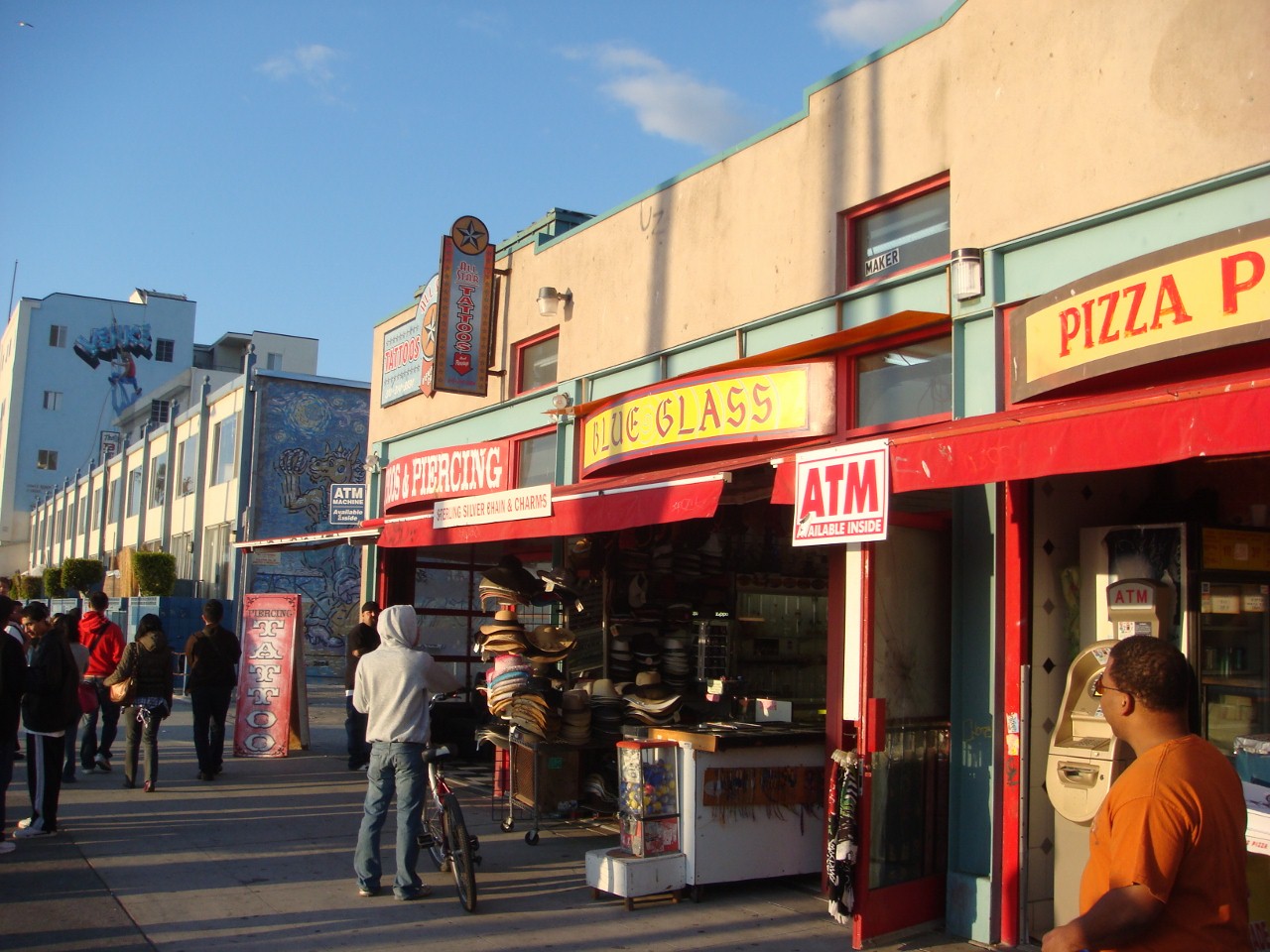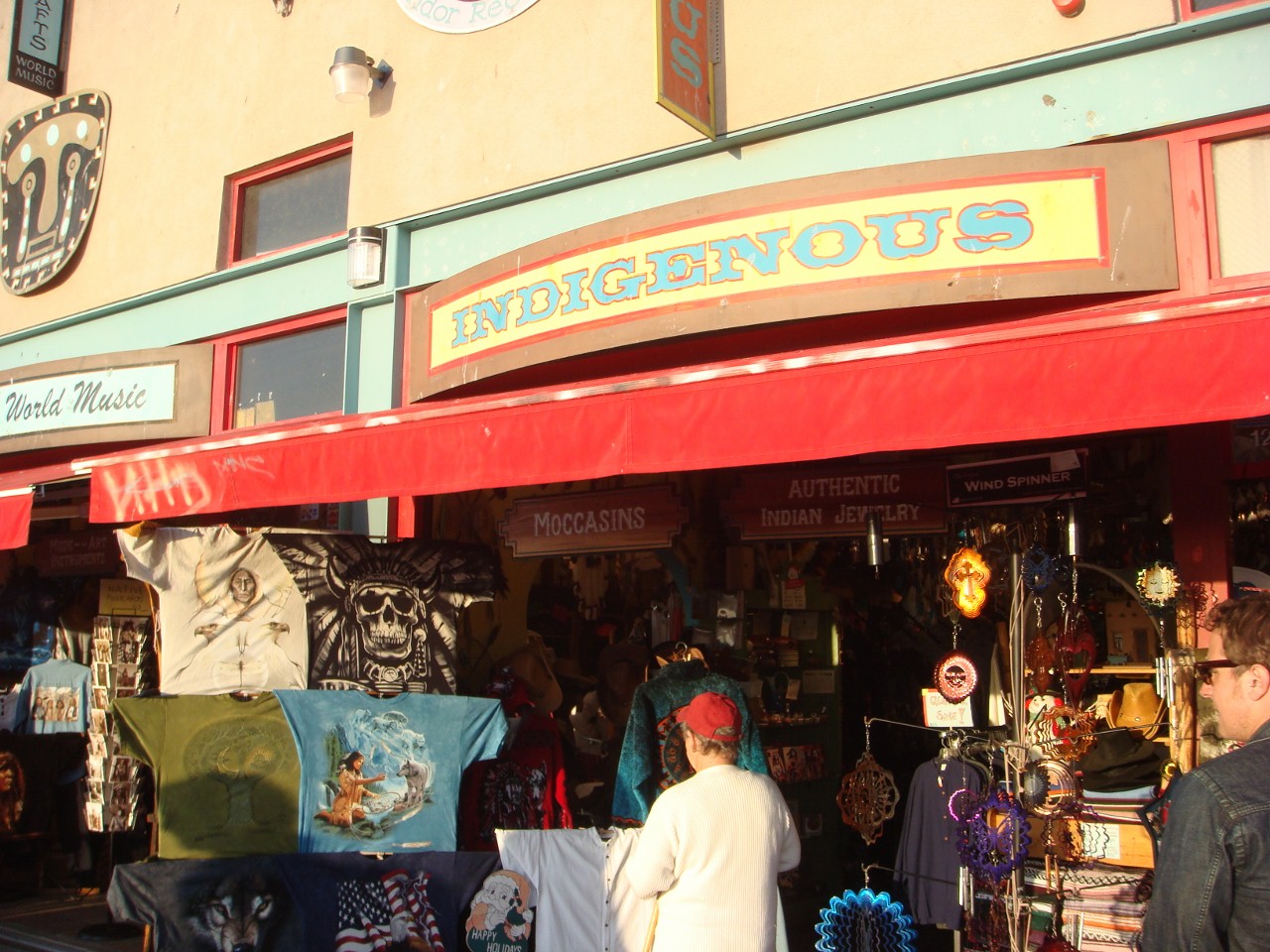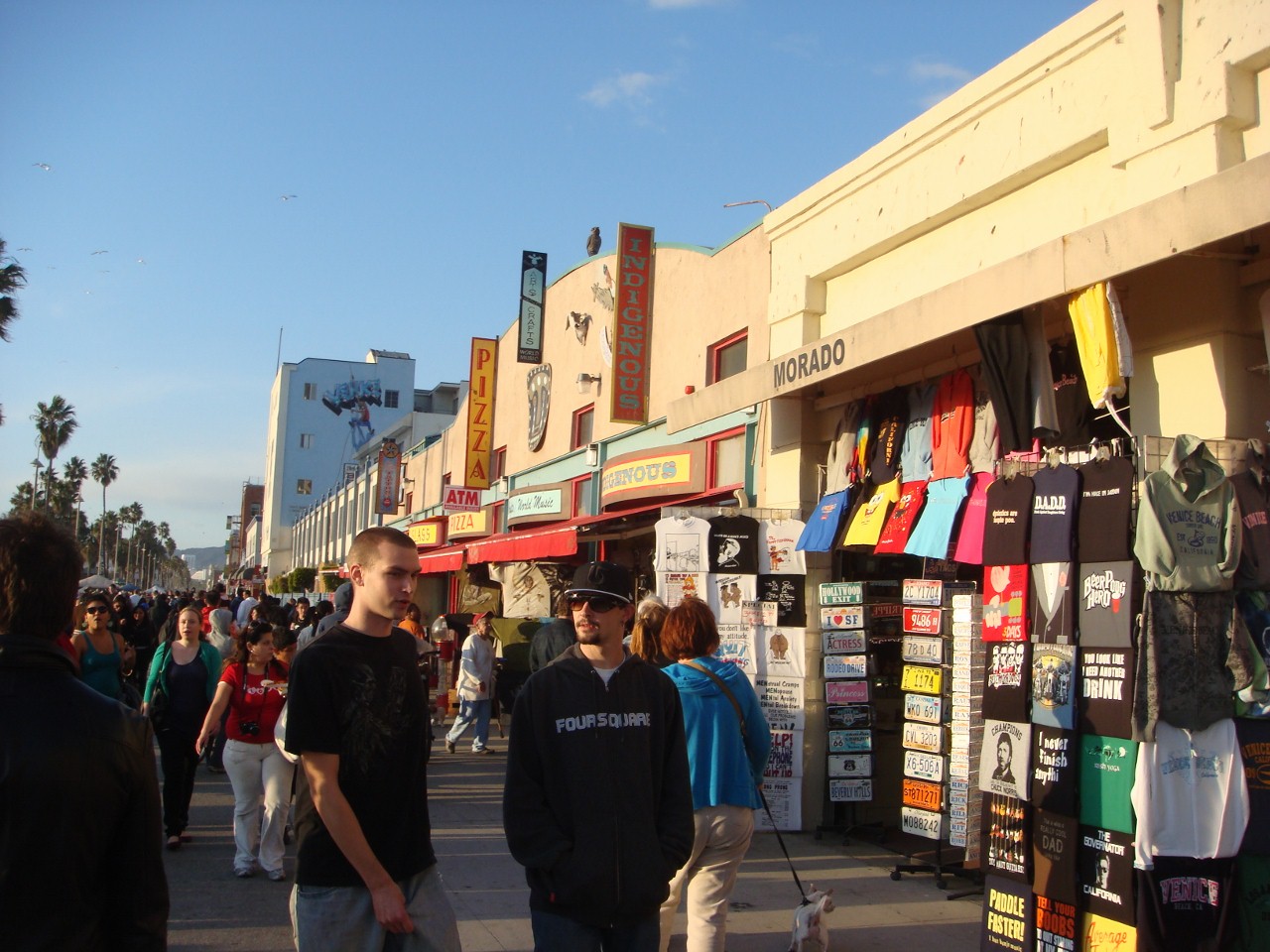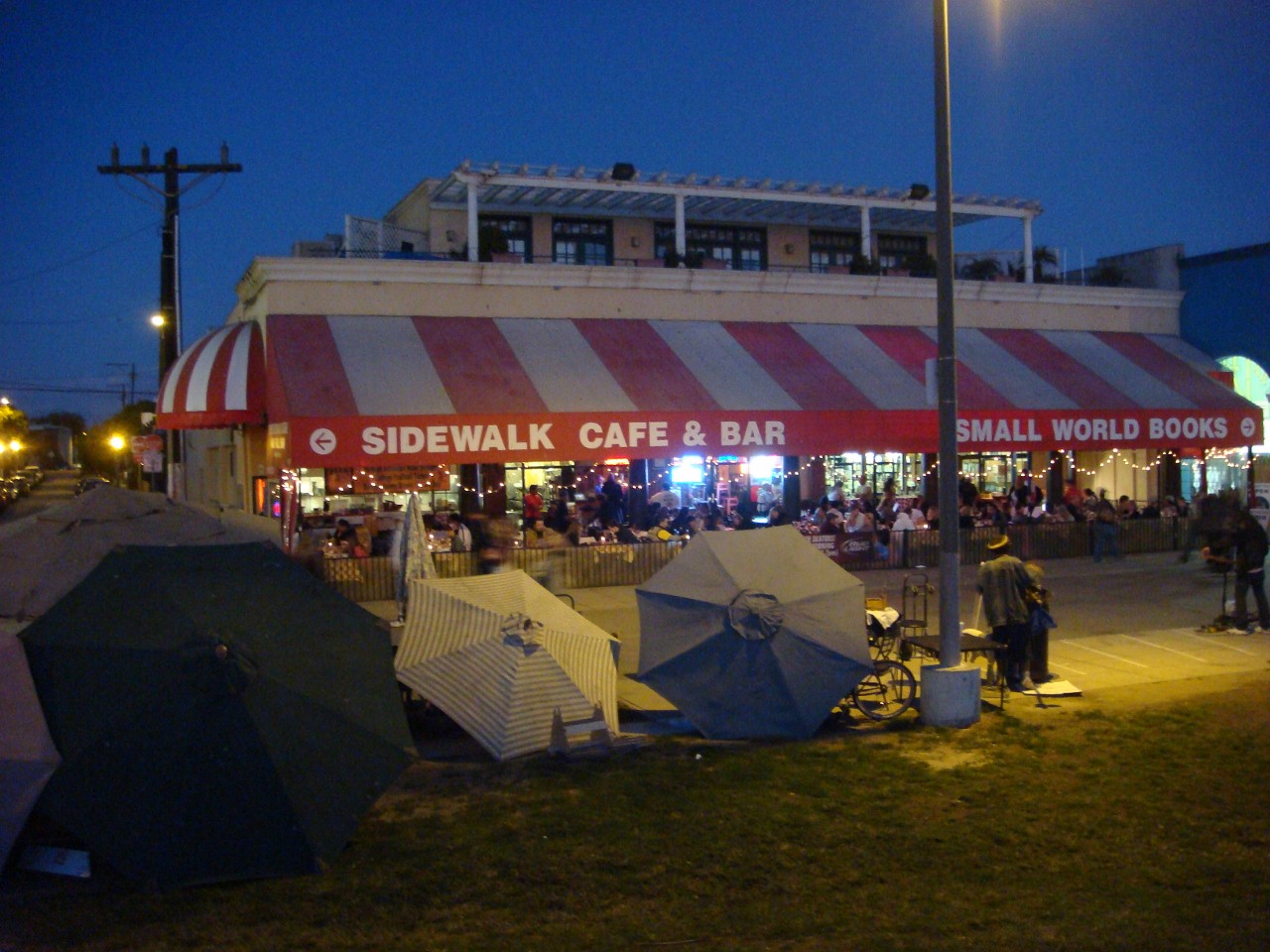 Hermosa Beach - Nice beach and pier about 10 miles south of Venice Beach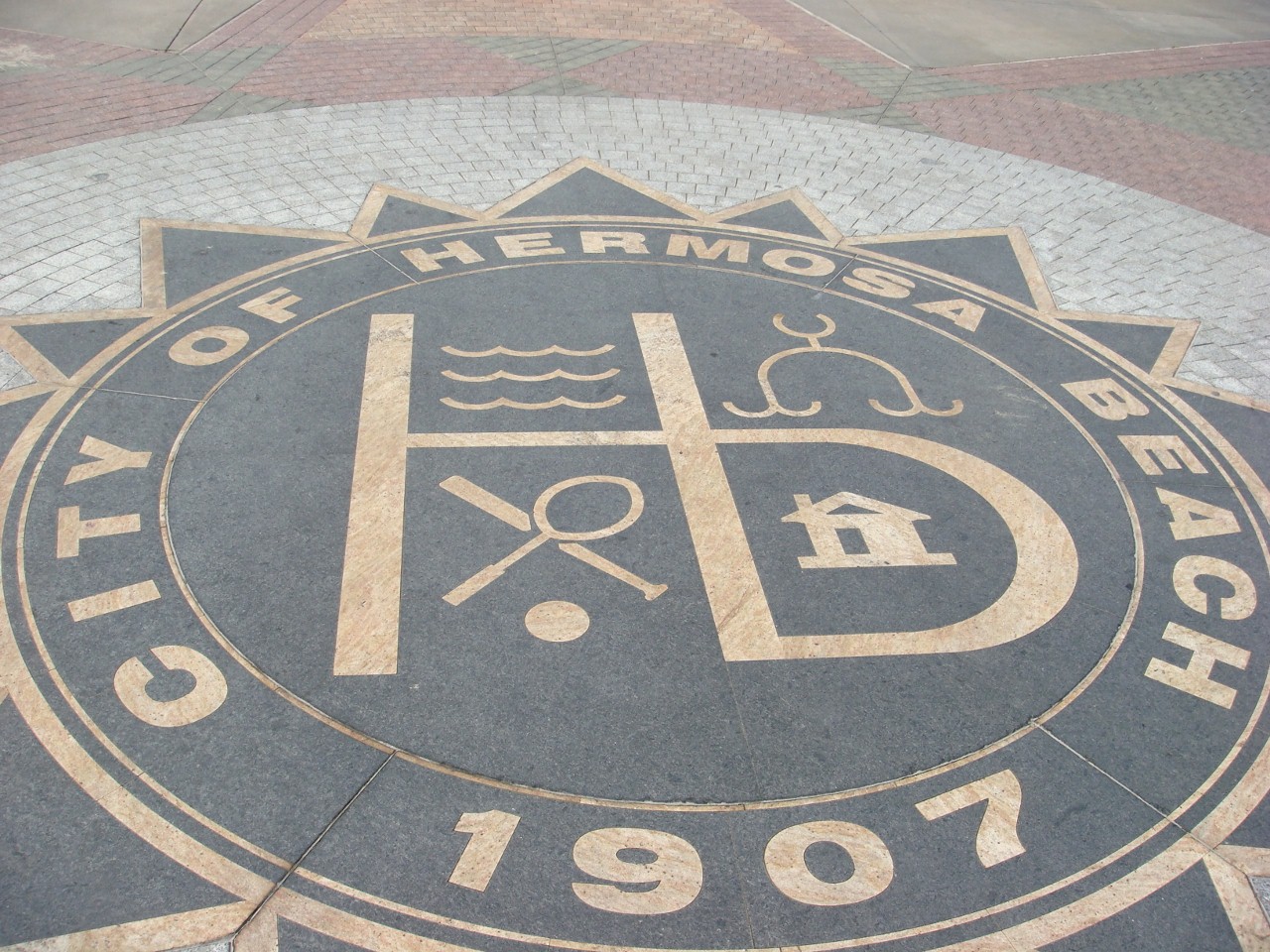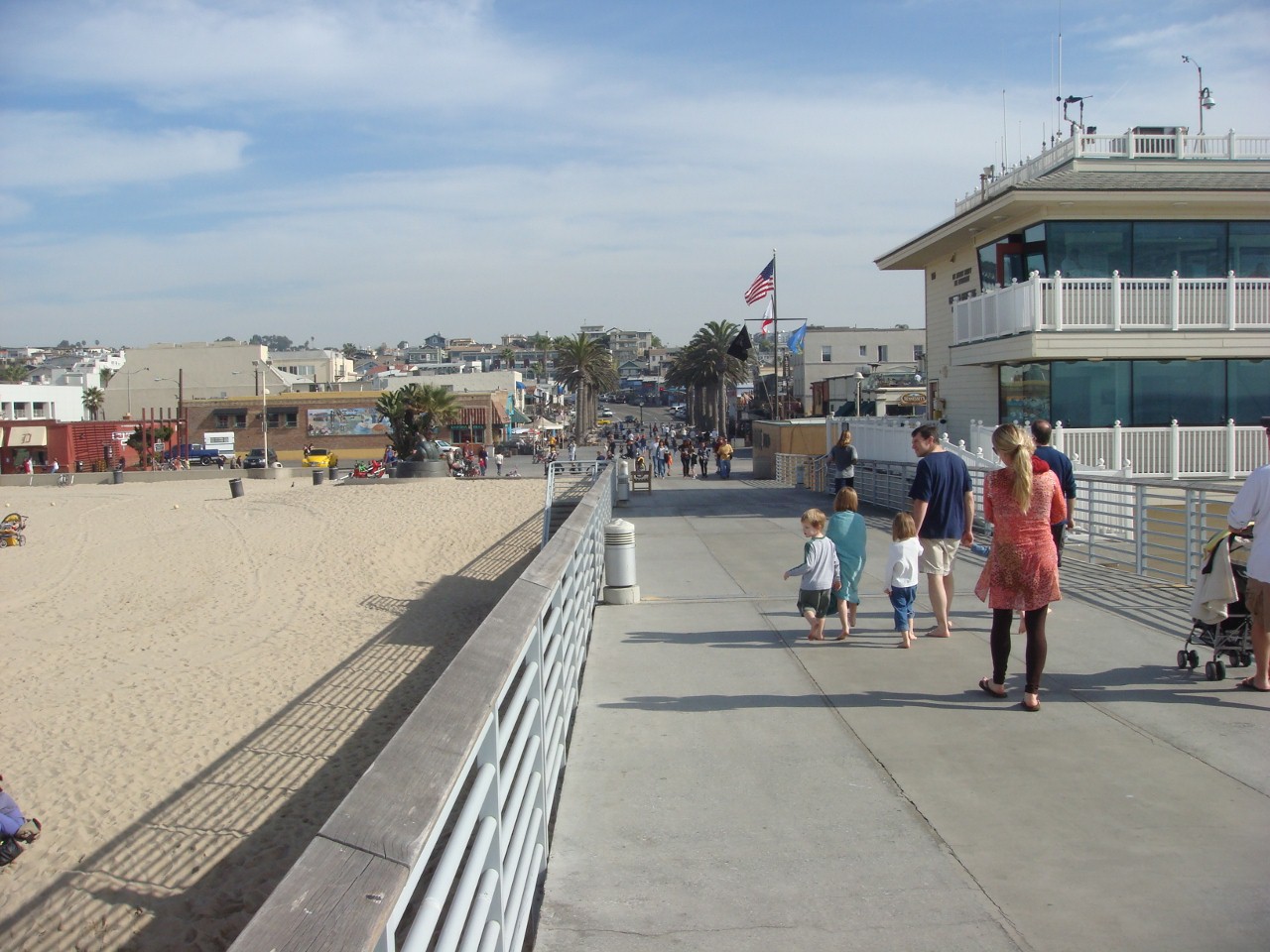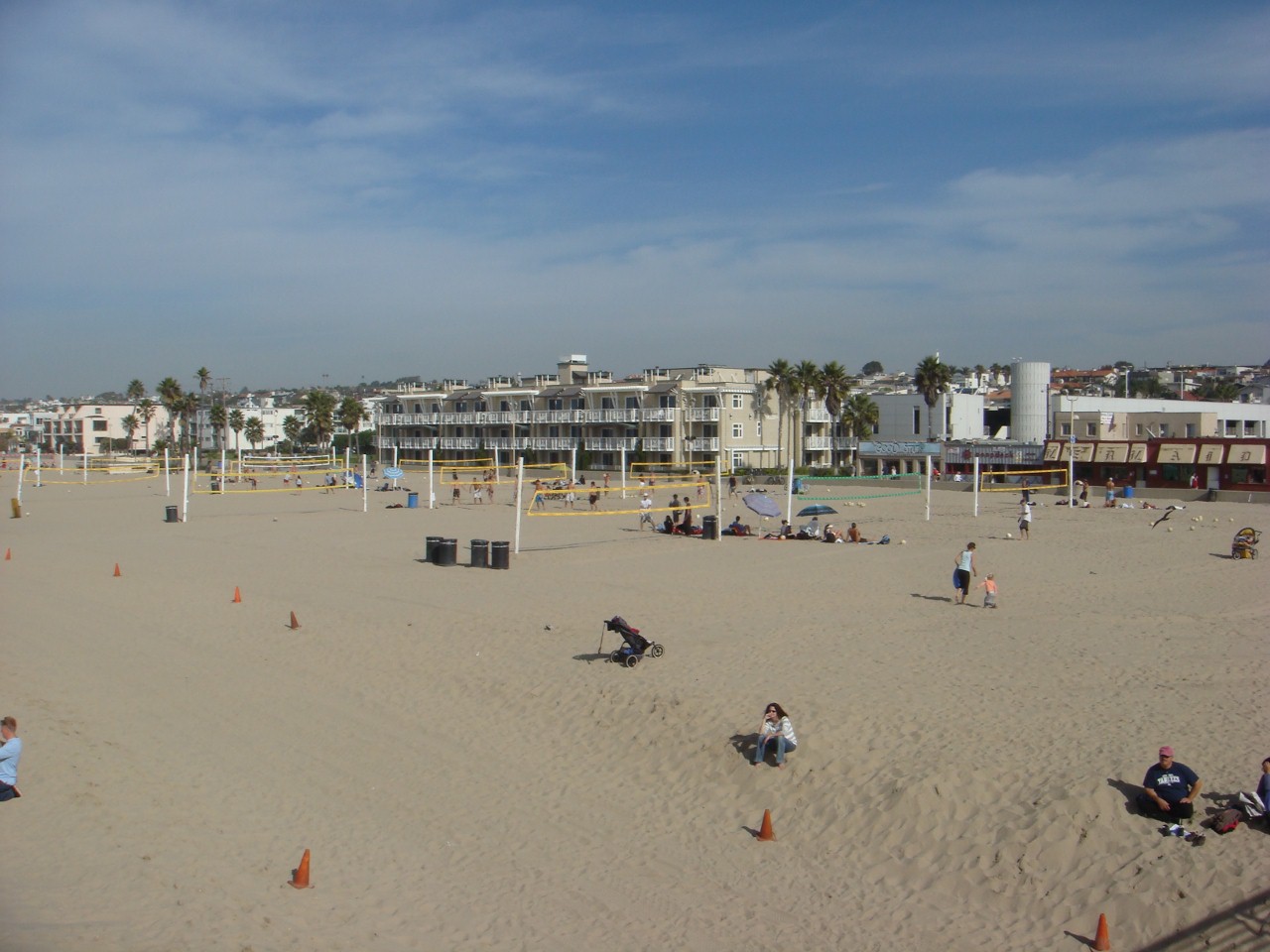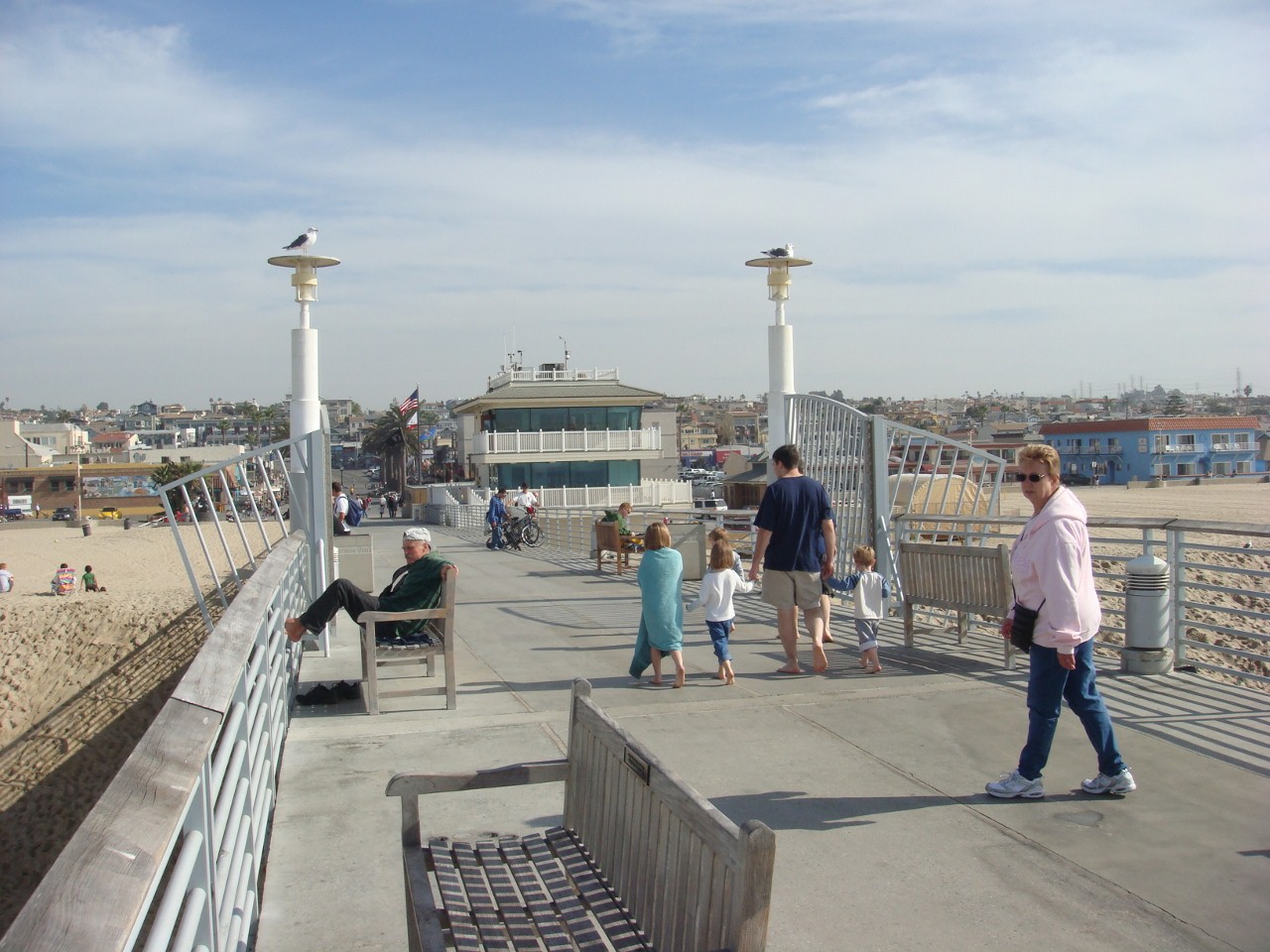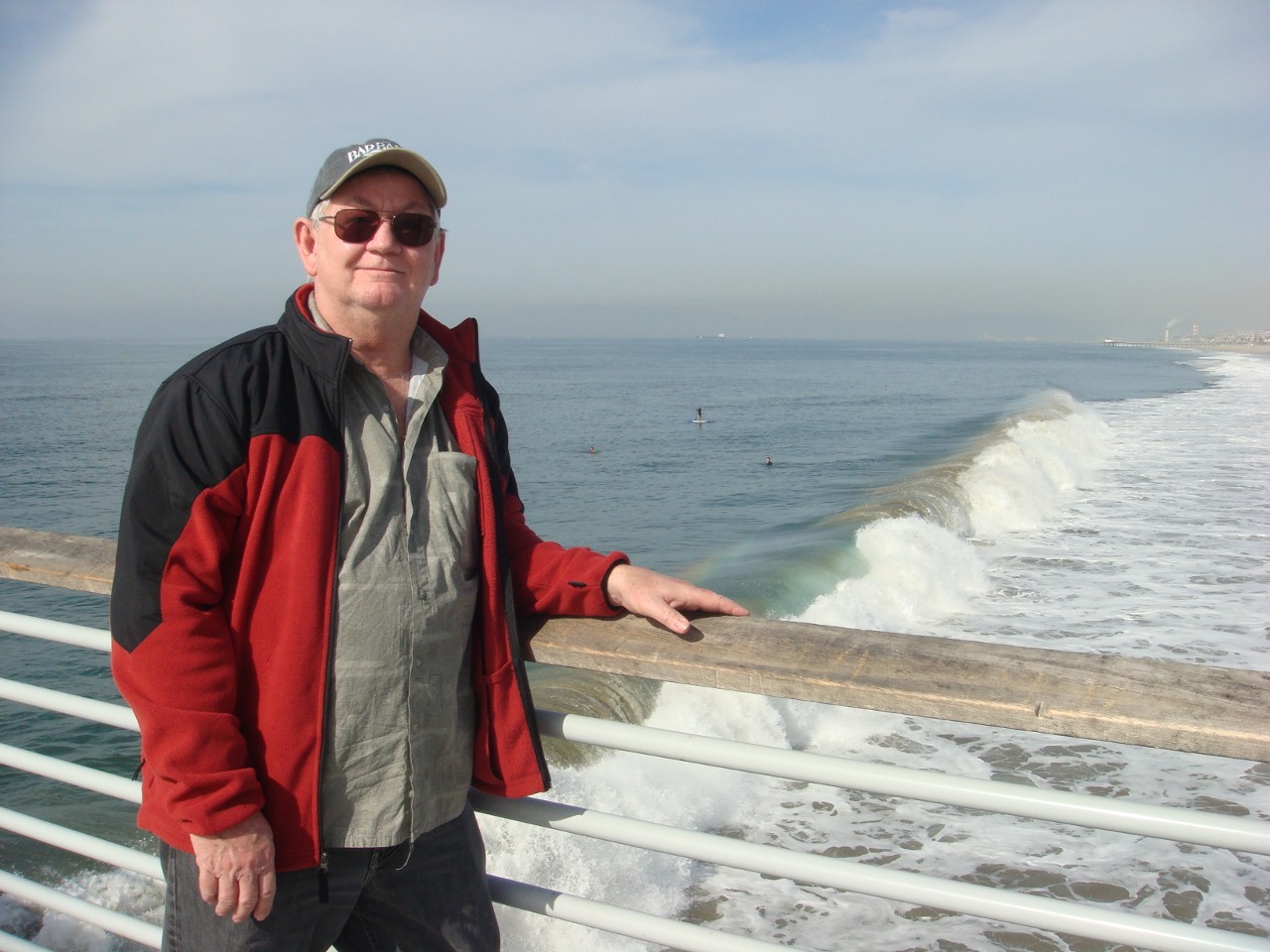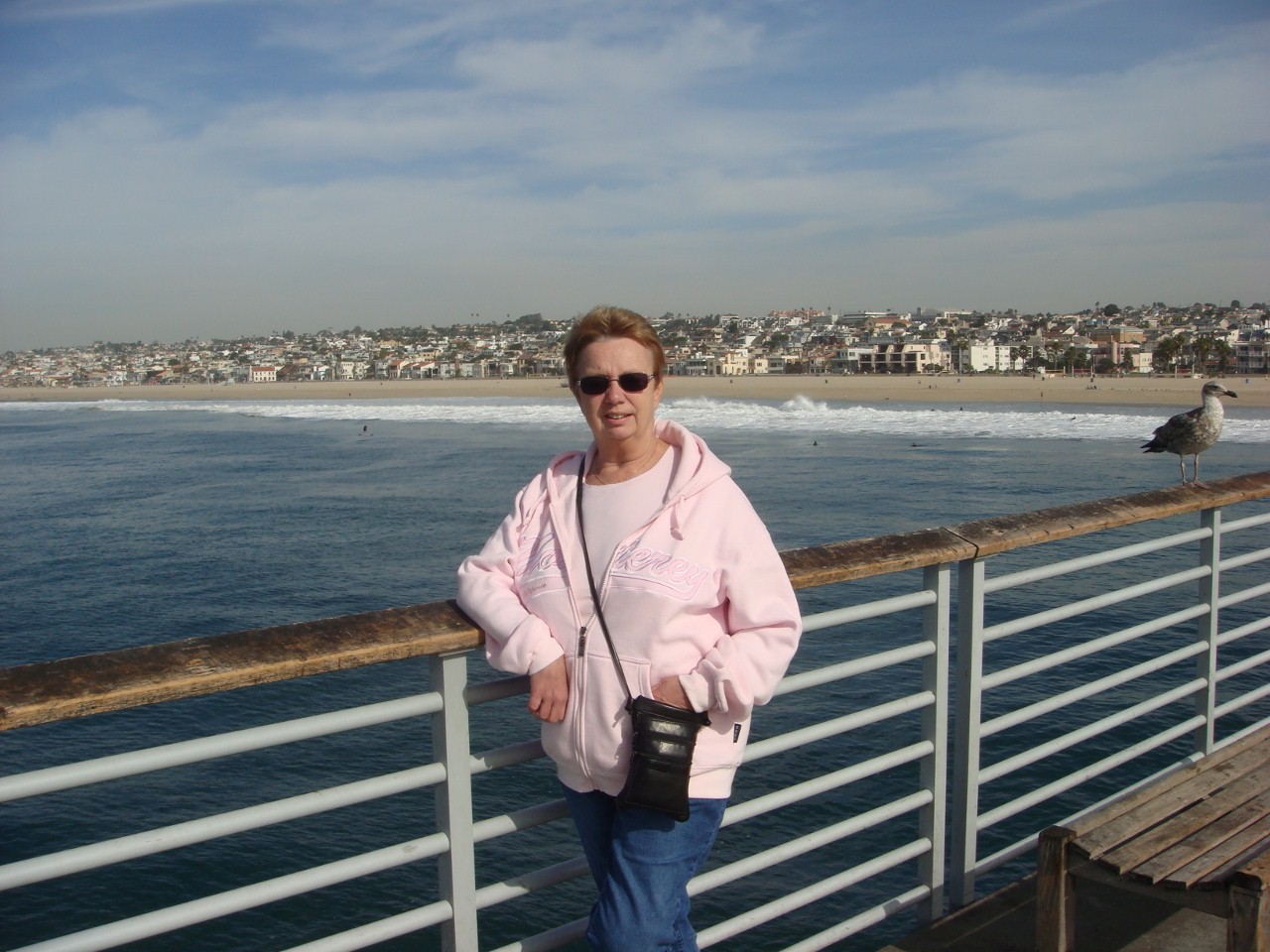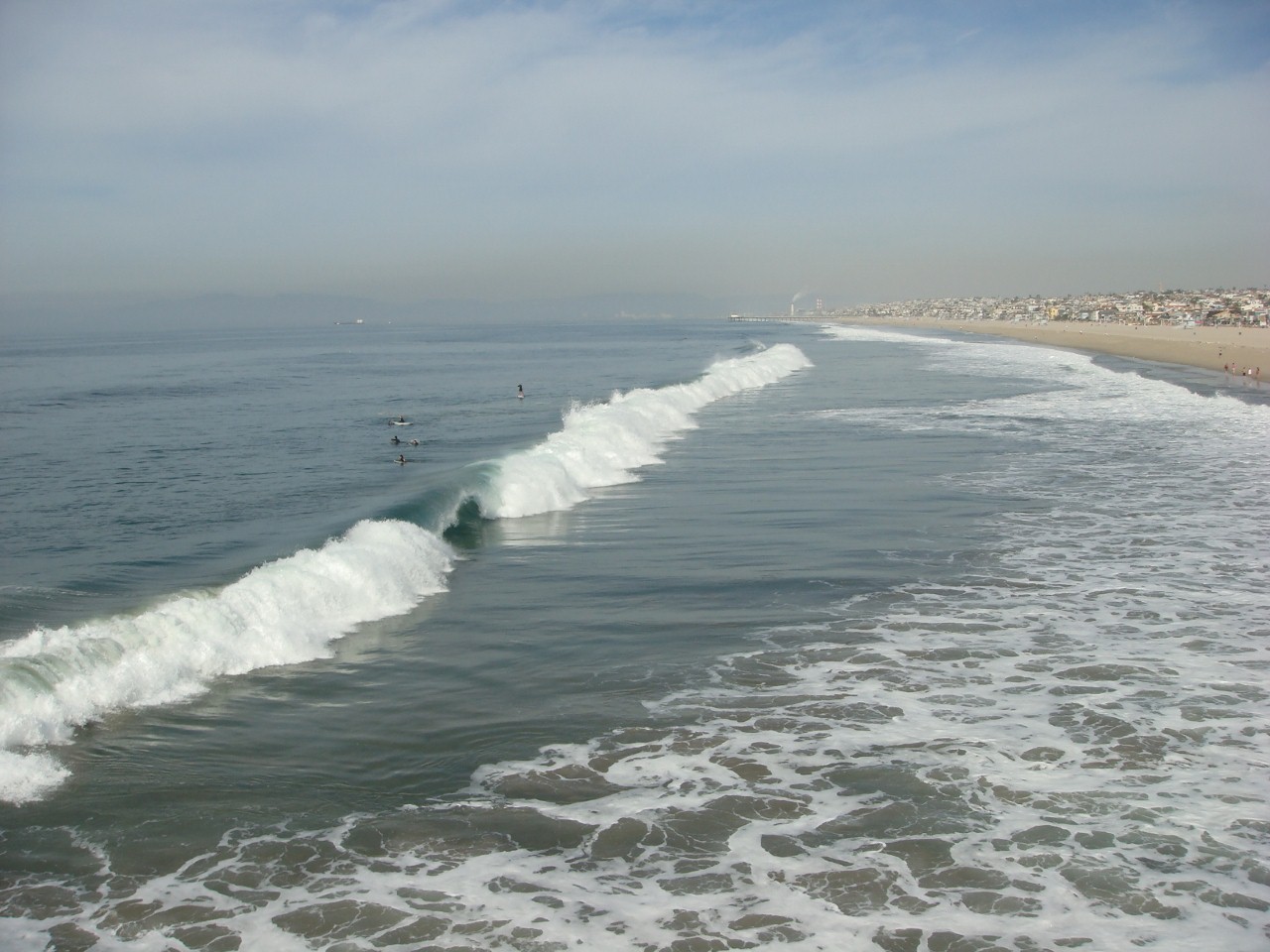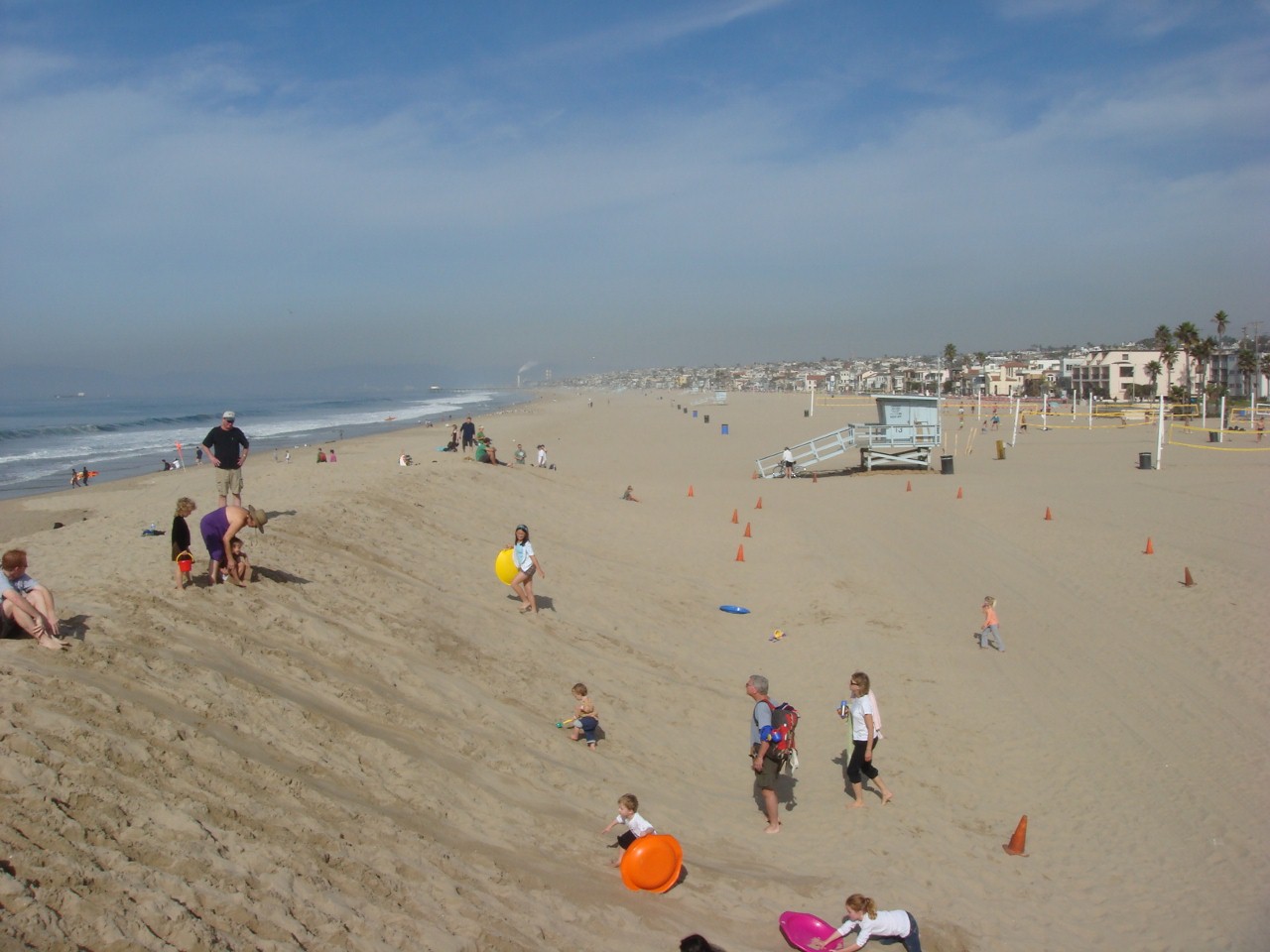 Hollywood Park - We went to bet the horses on Friday. Had nice seats where they served
food & beverages; had a private TV screen, all overlooking the track.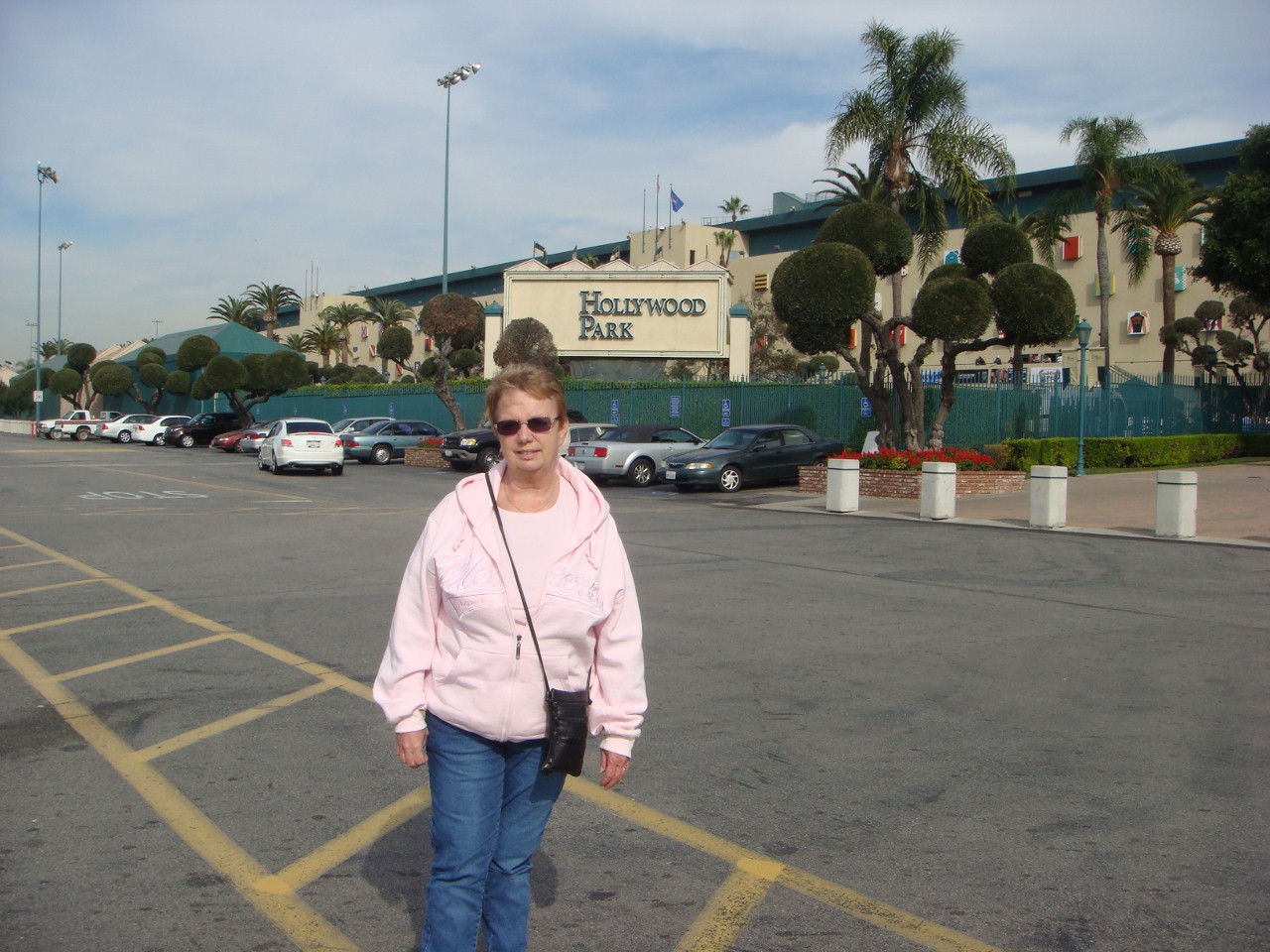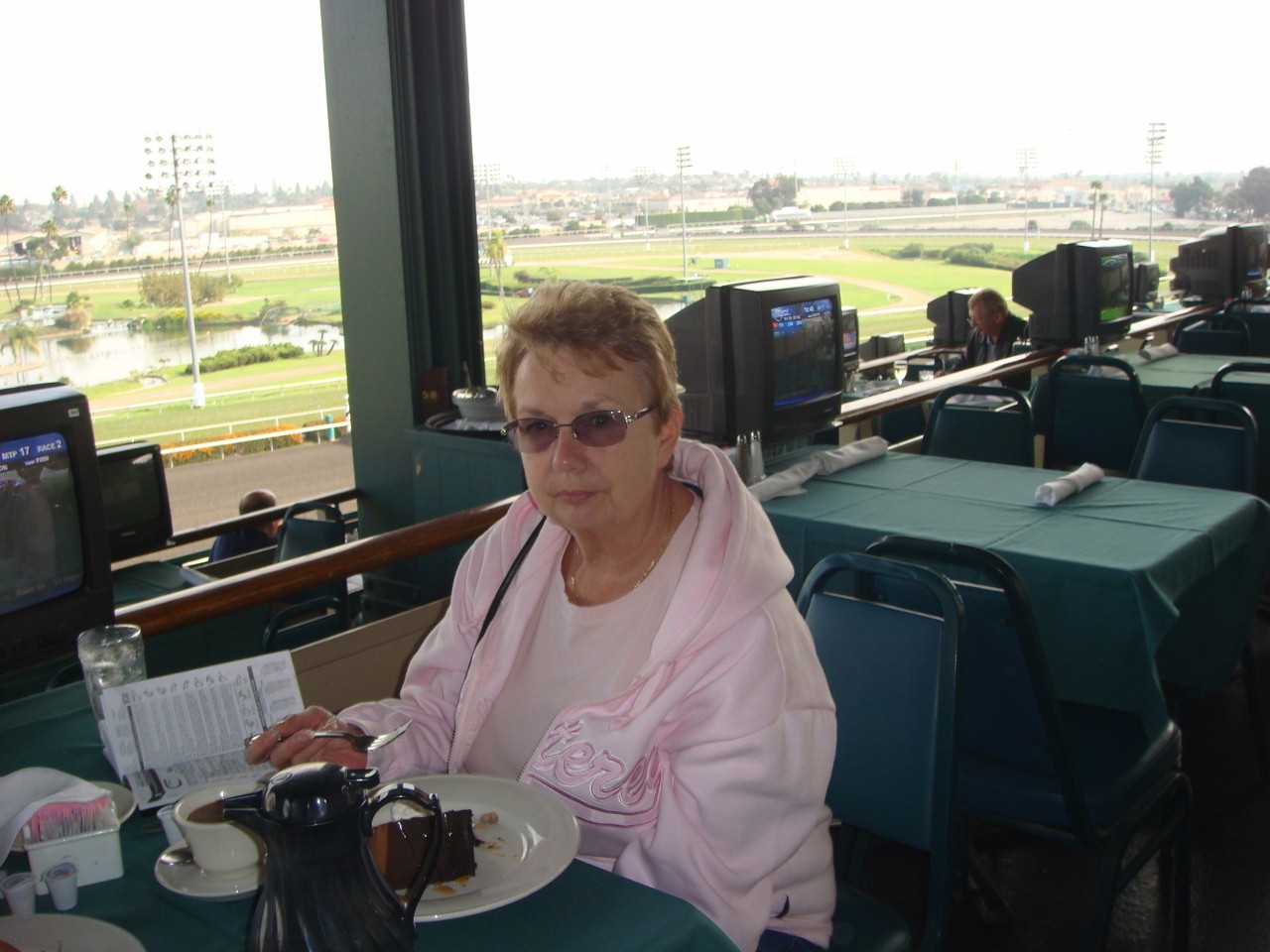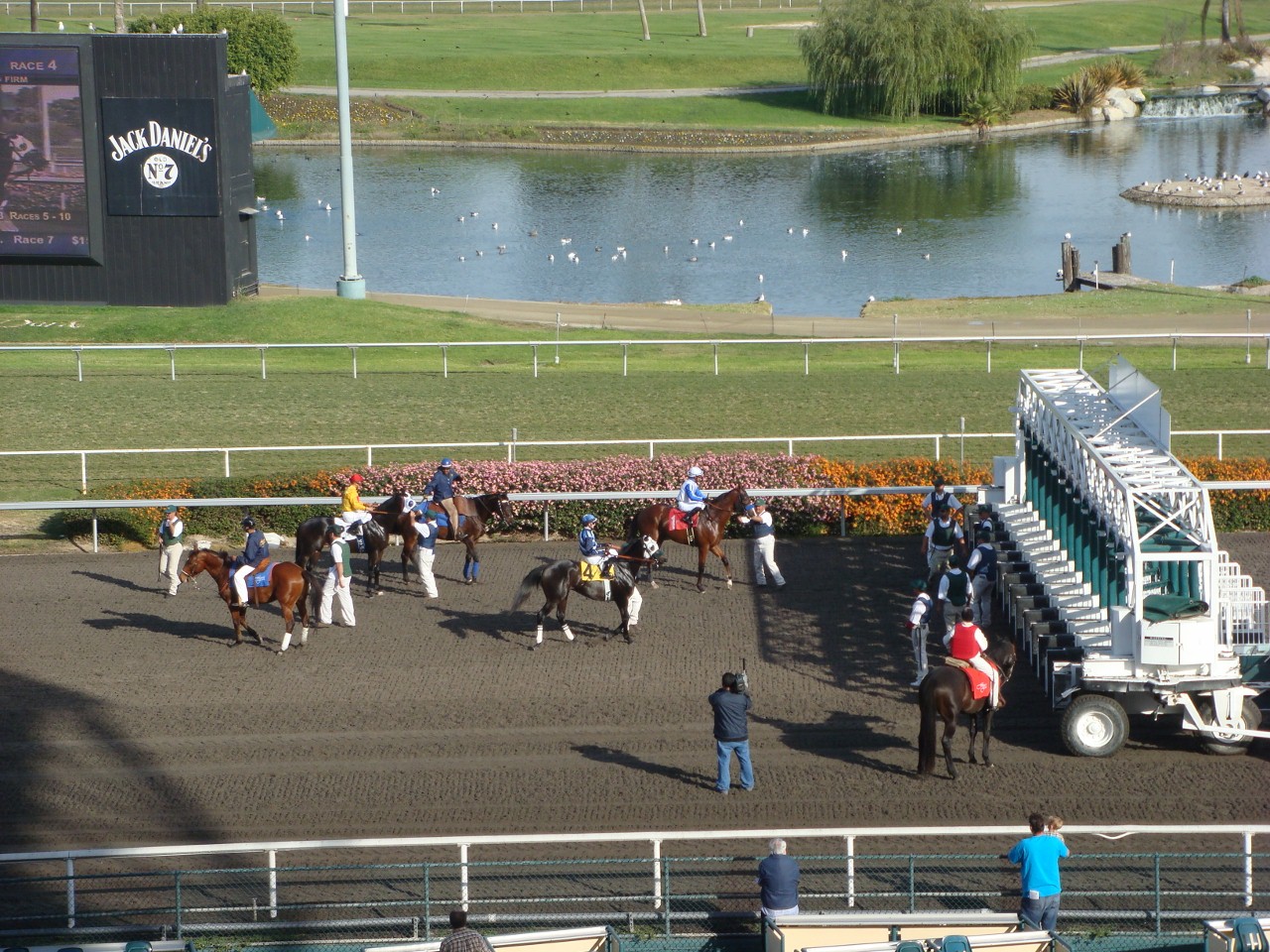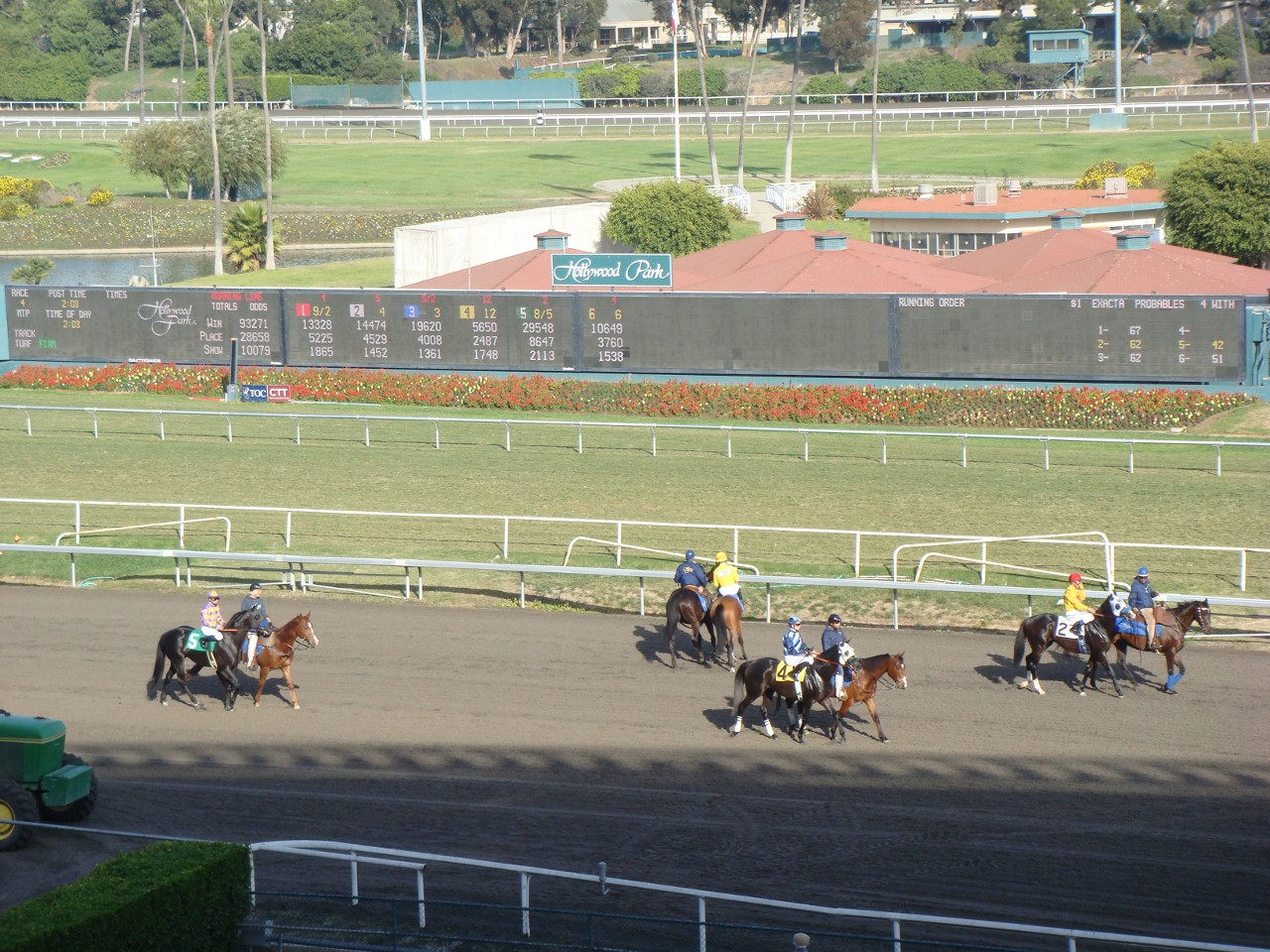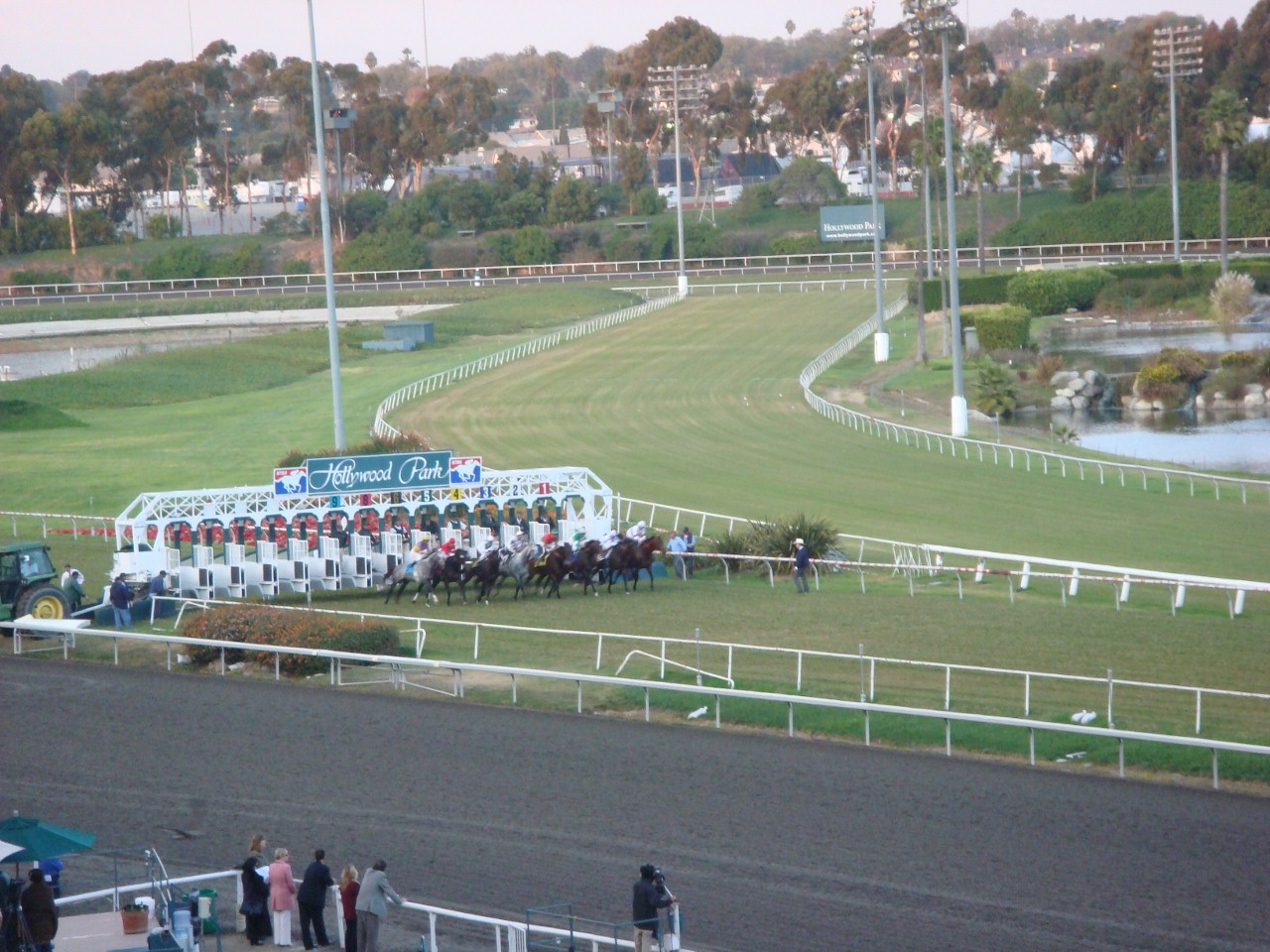 Santa Barbara - We went here for breakfast on the pier. This area is about 80 miles north of L.A.
Every Sunday (and special Saturdays, such as after Thanksgiving( they have an art show along the pier and beach area.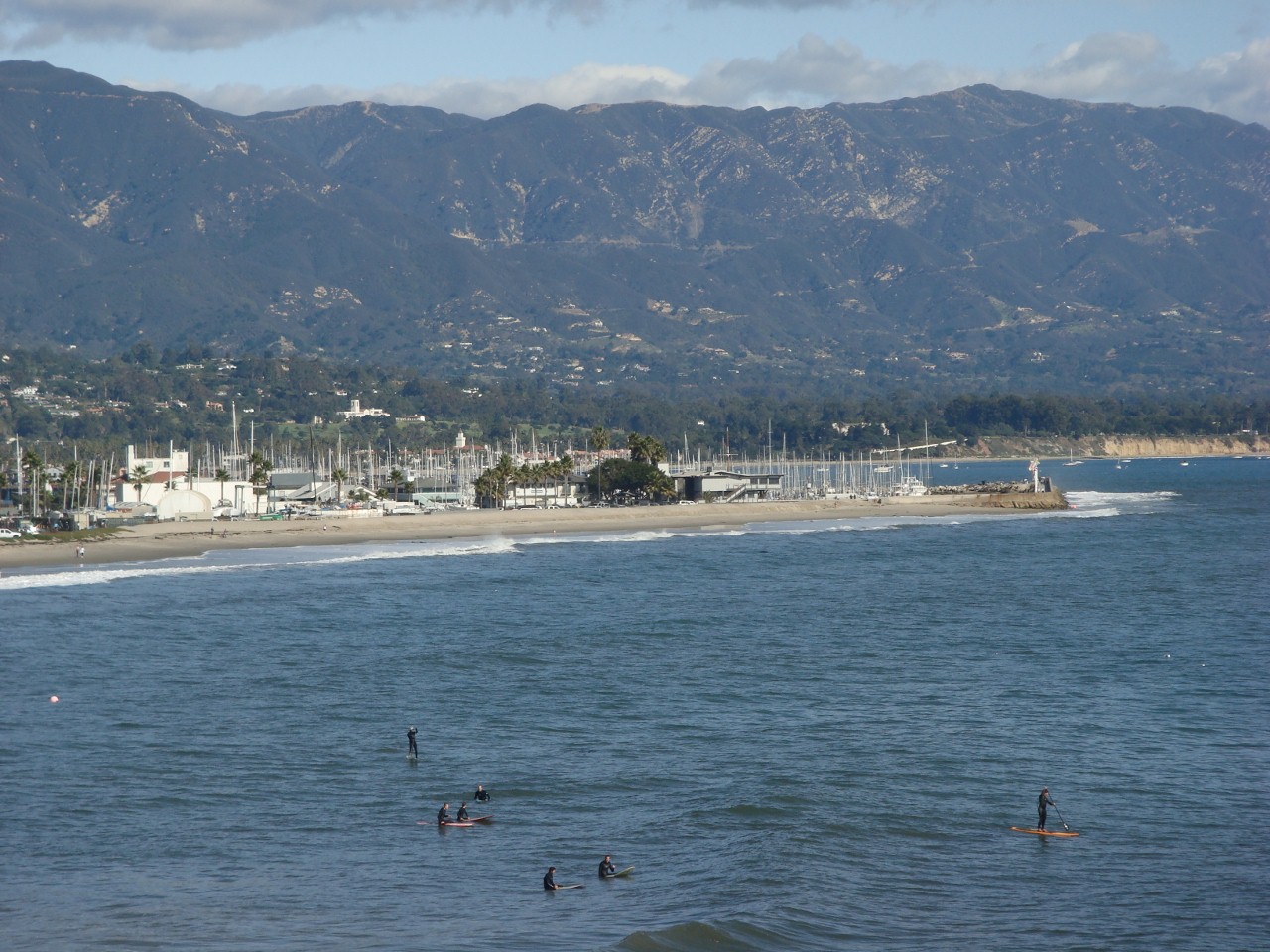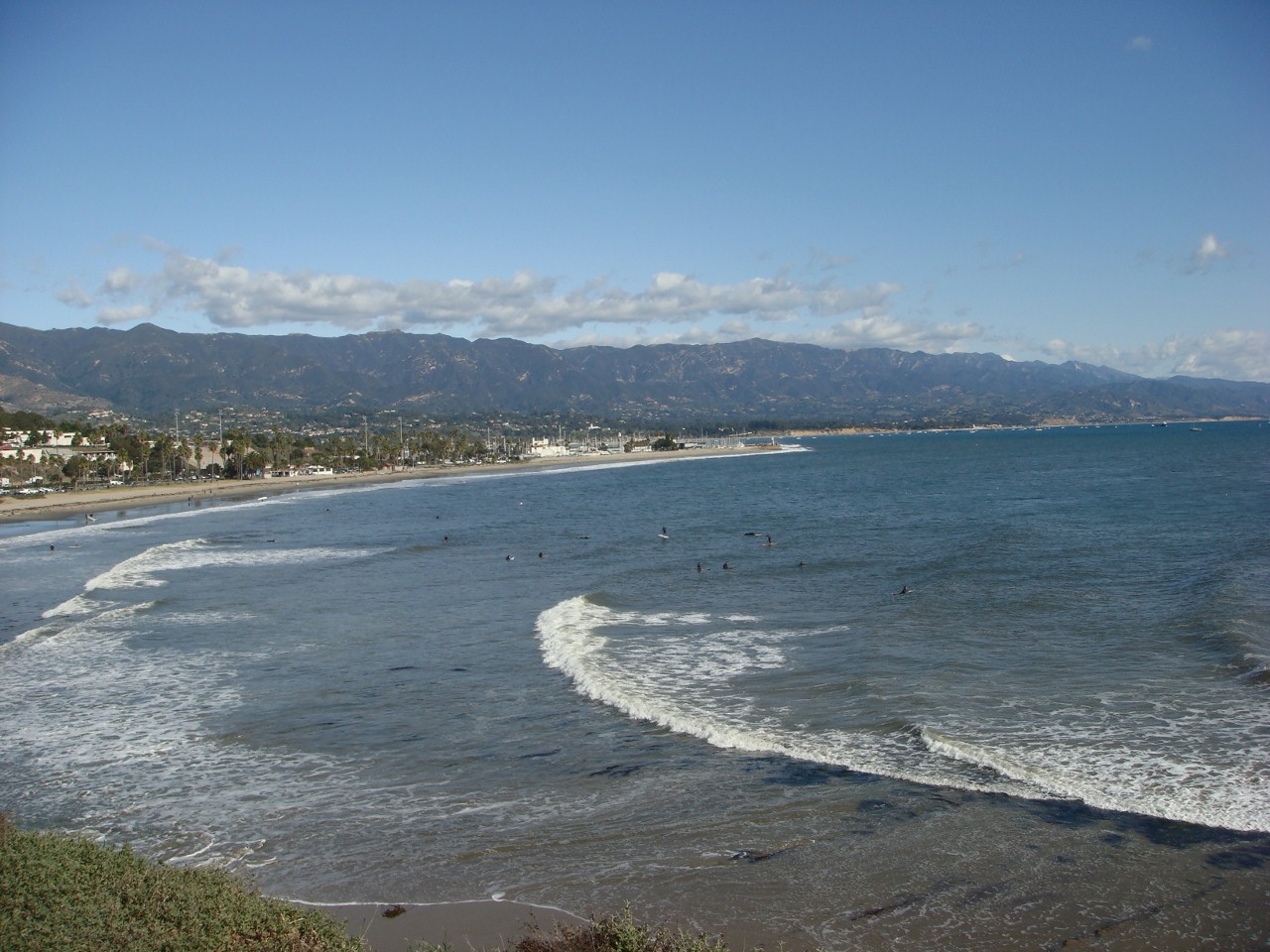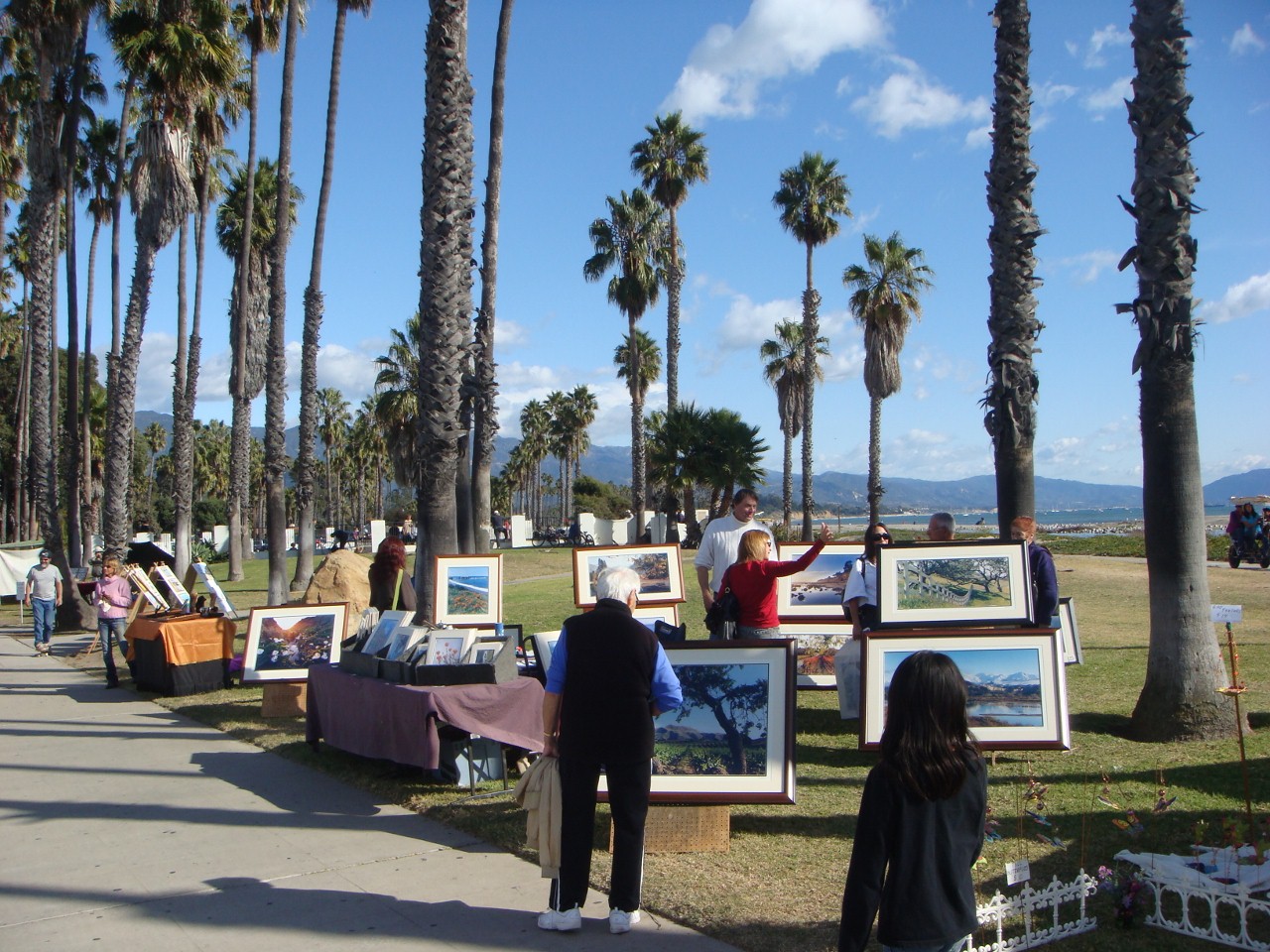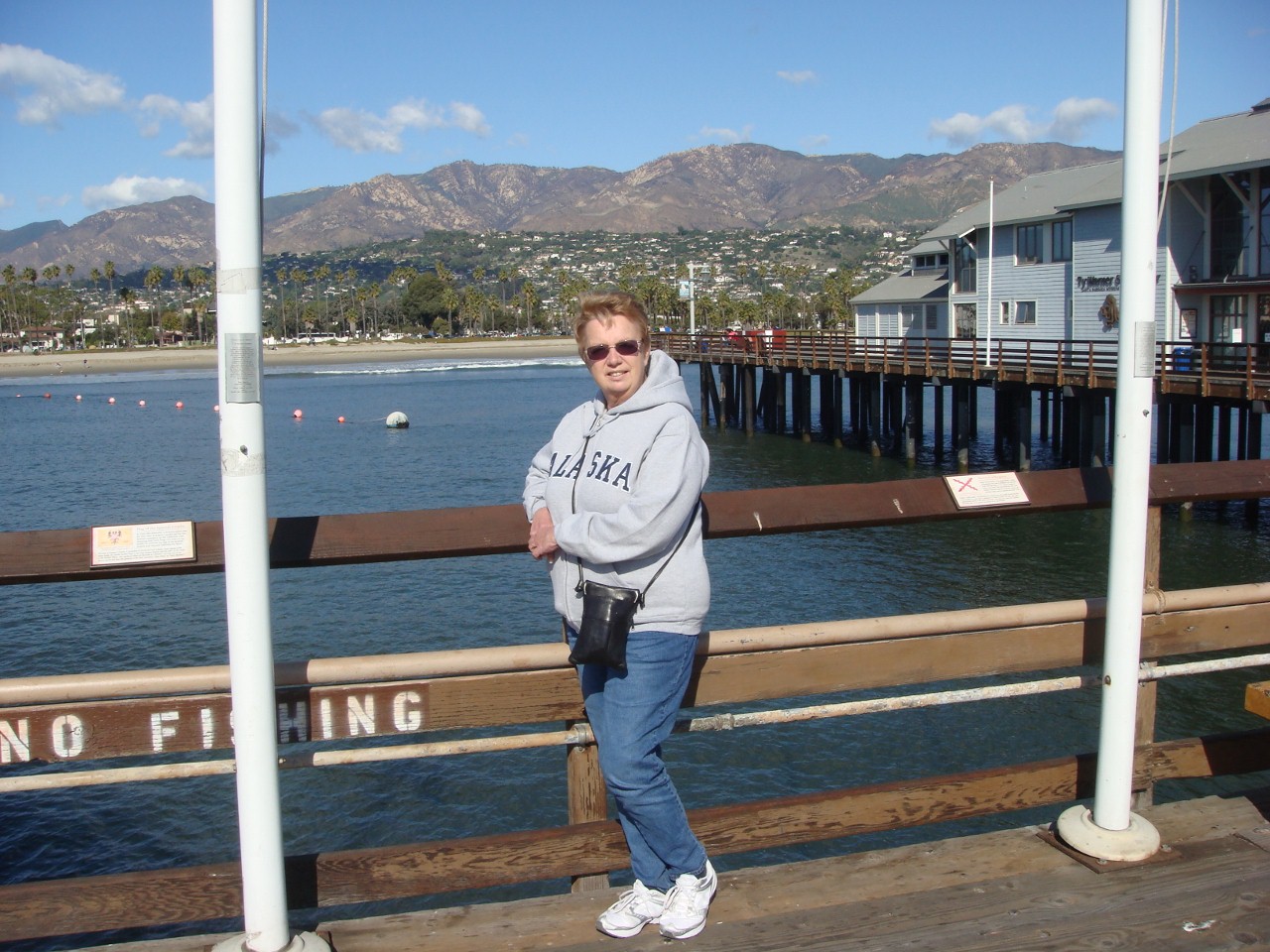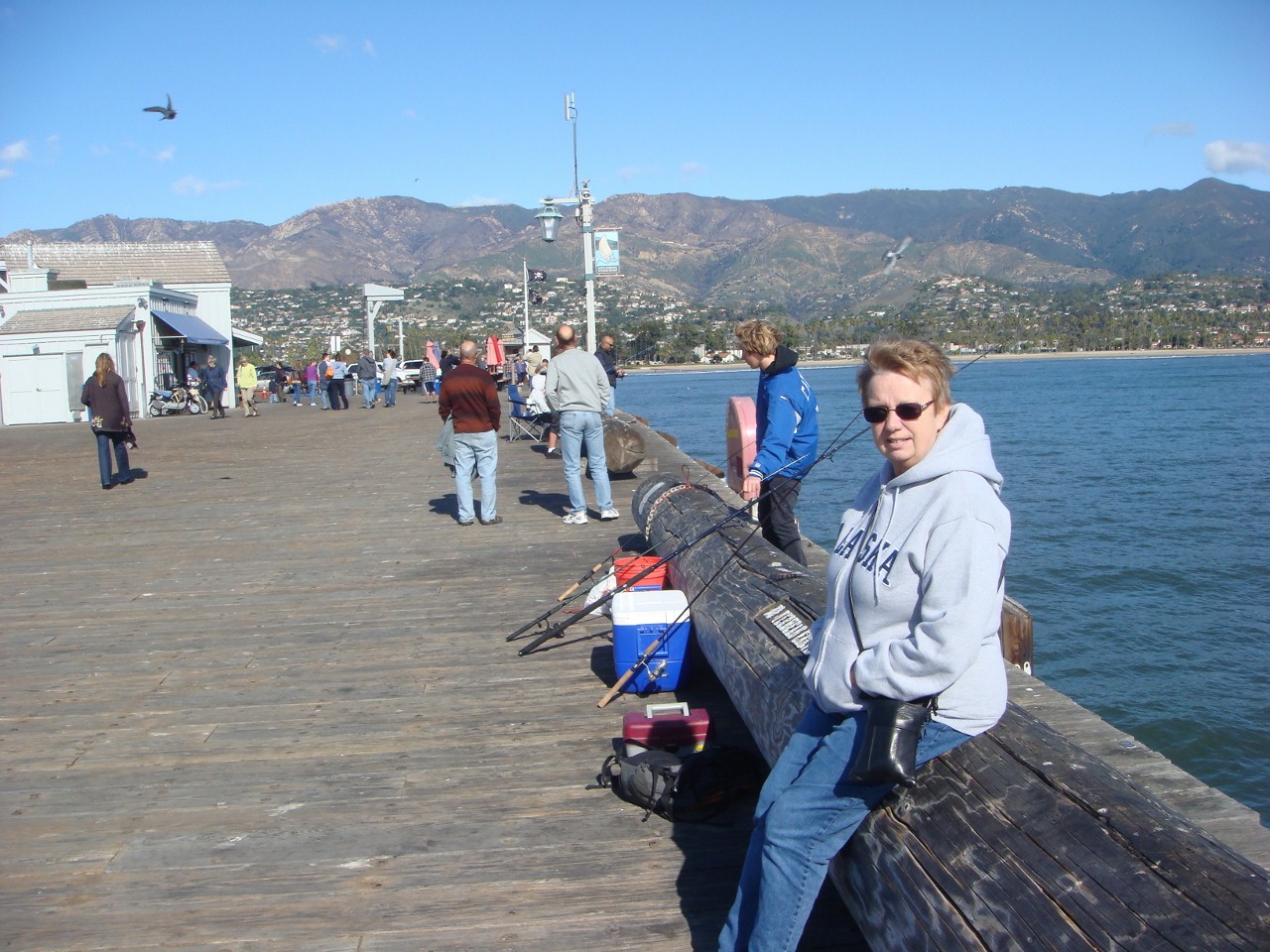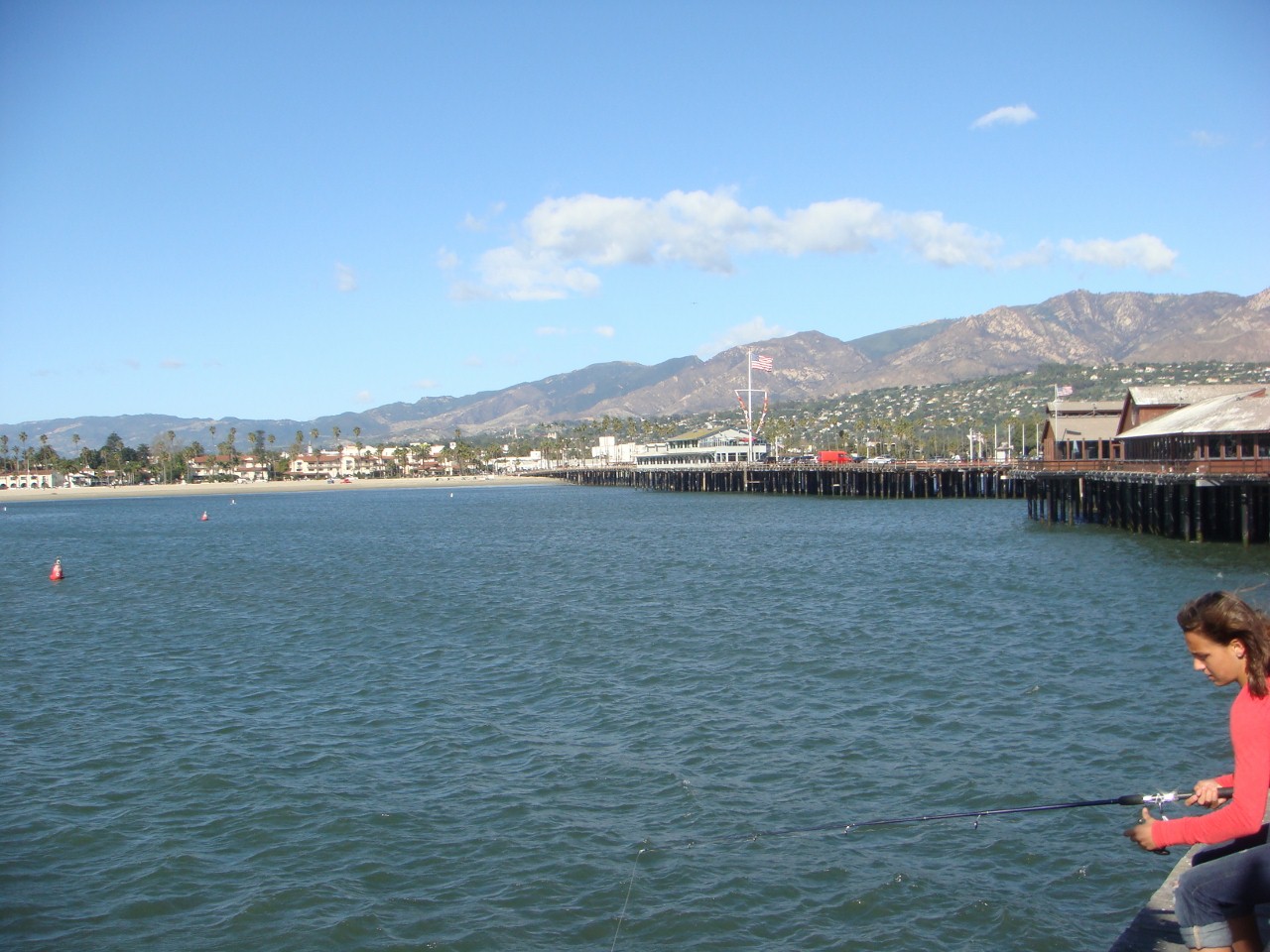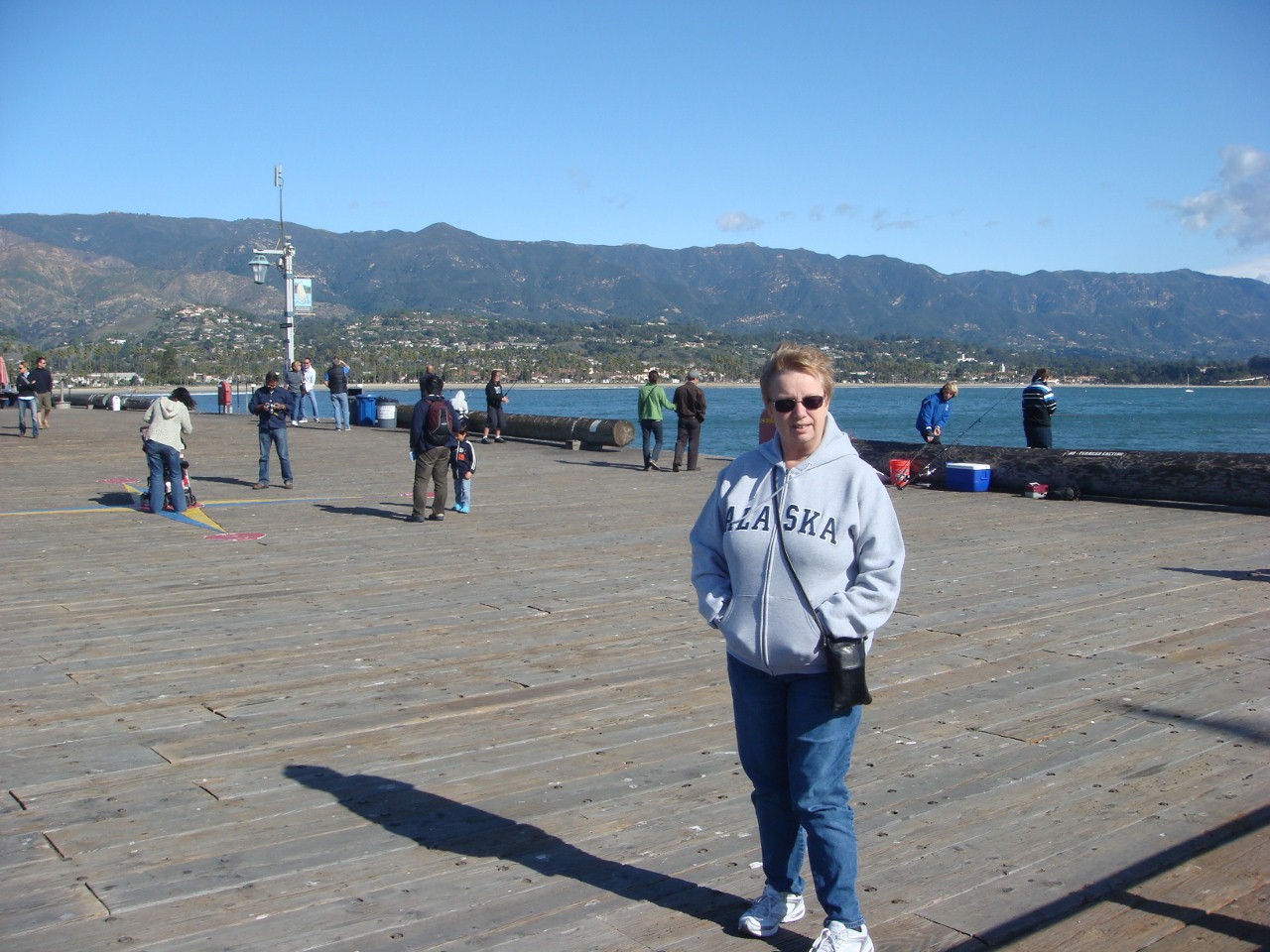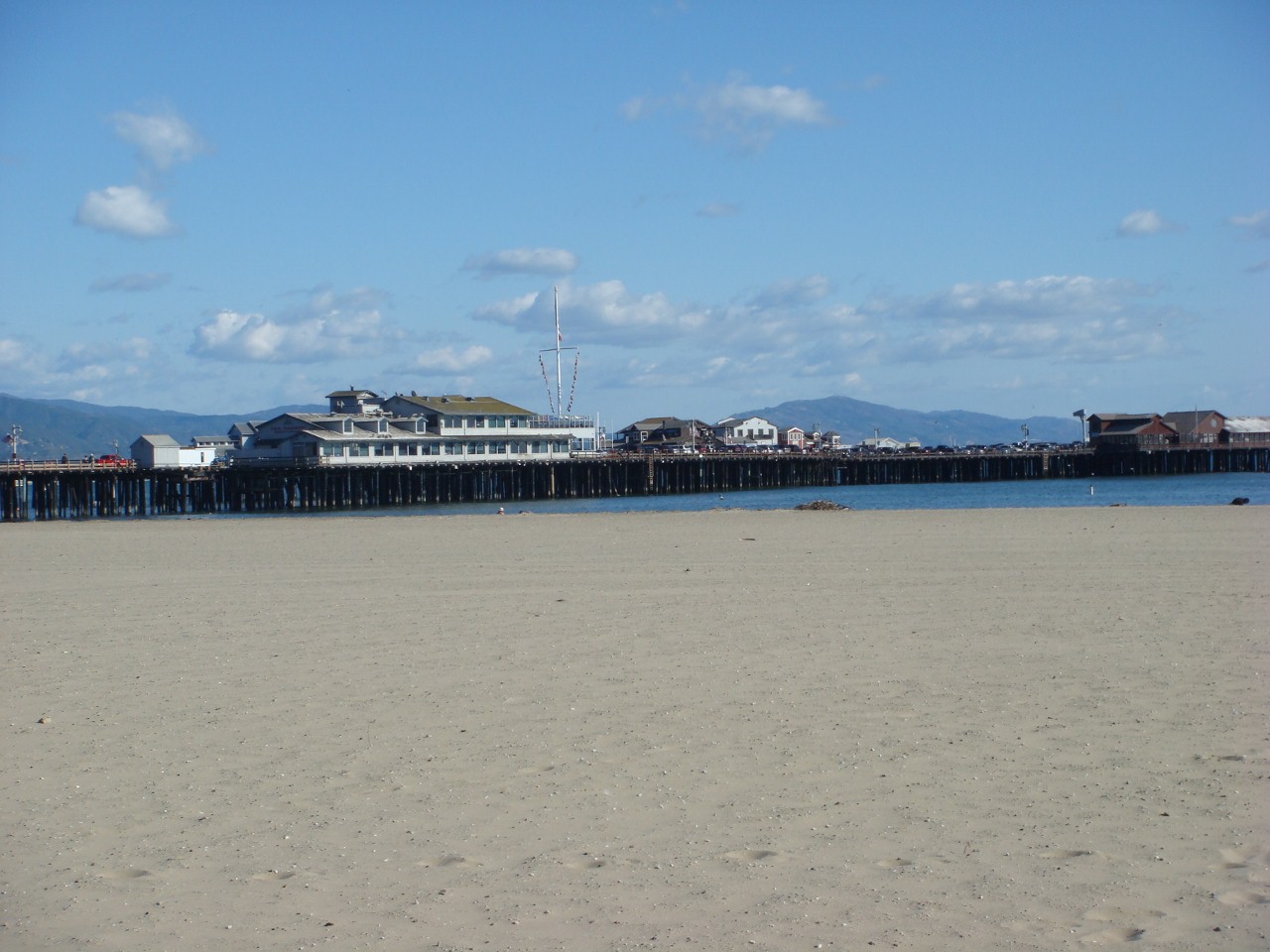 Paradise Cove - A restaurant in Malibu that we go to for breakfast when in the area.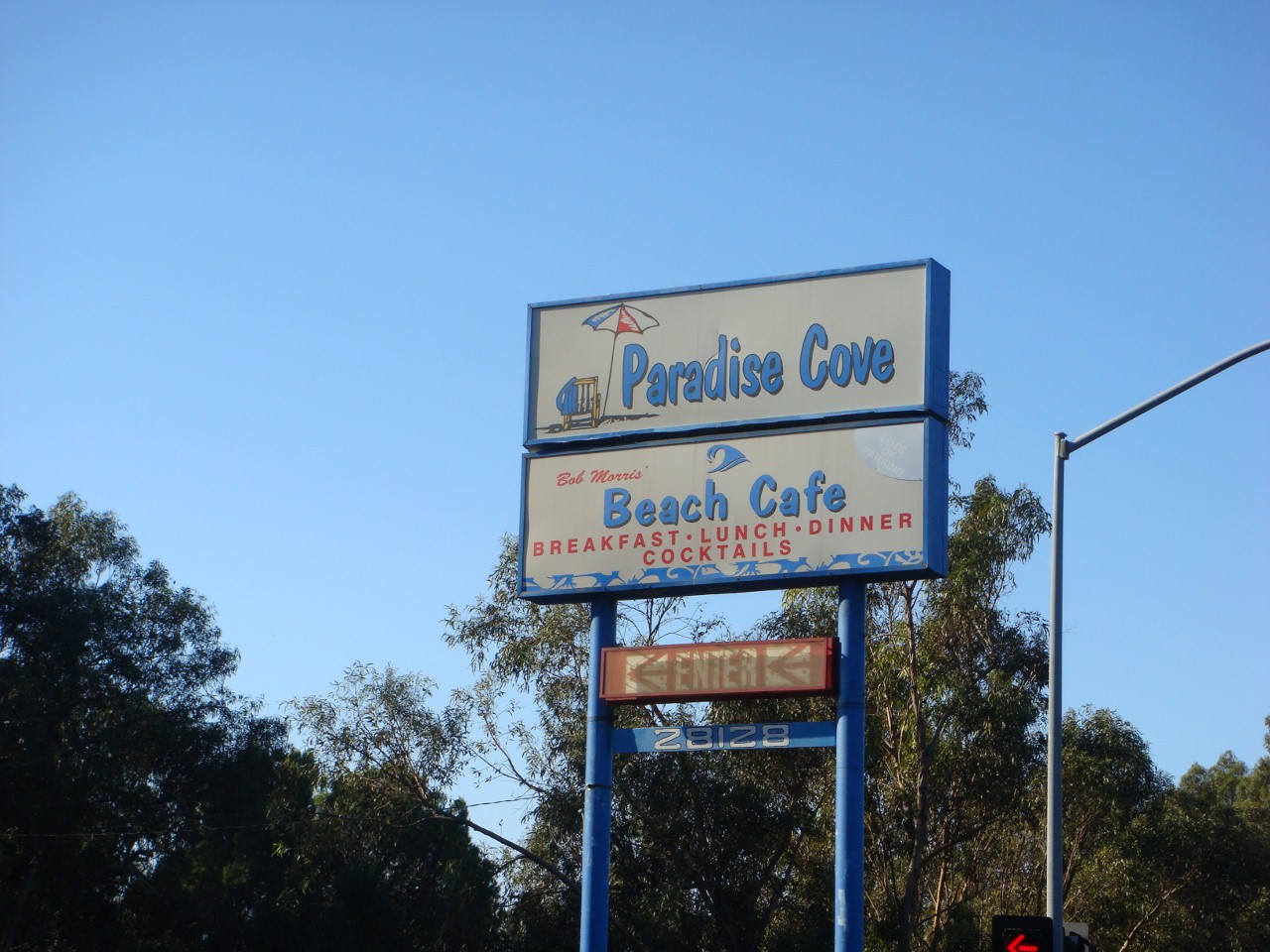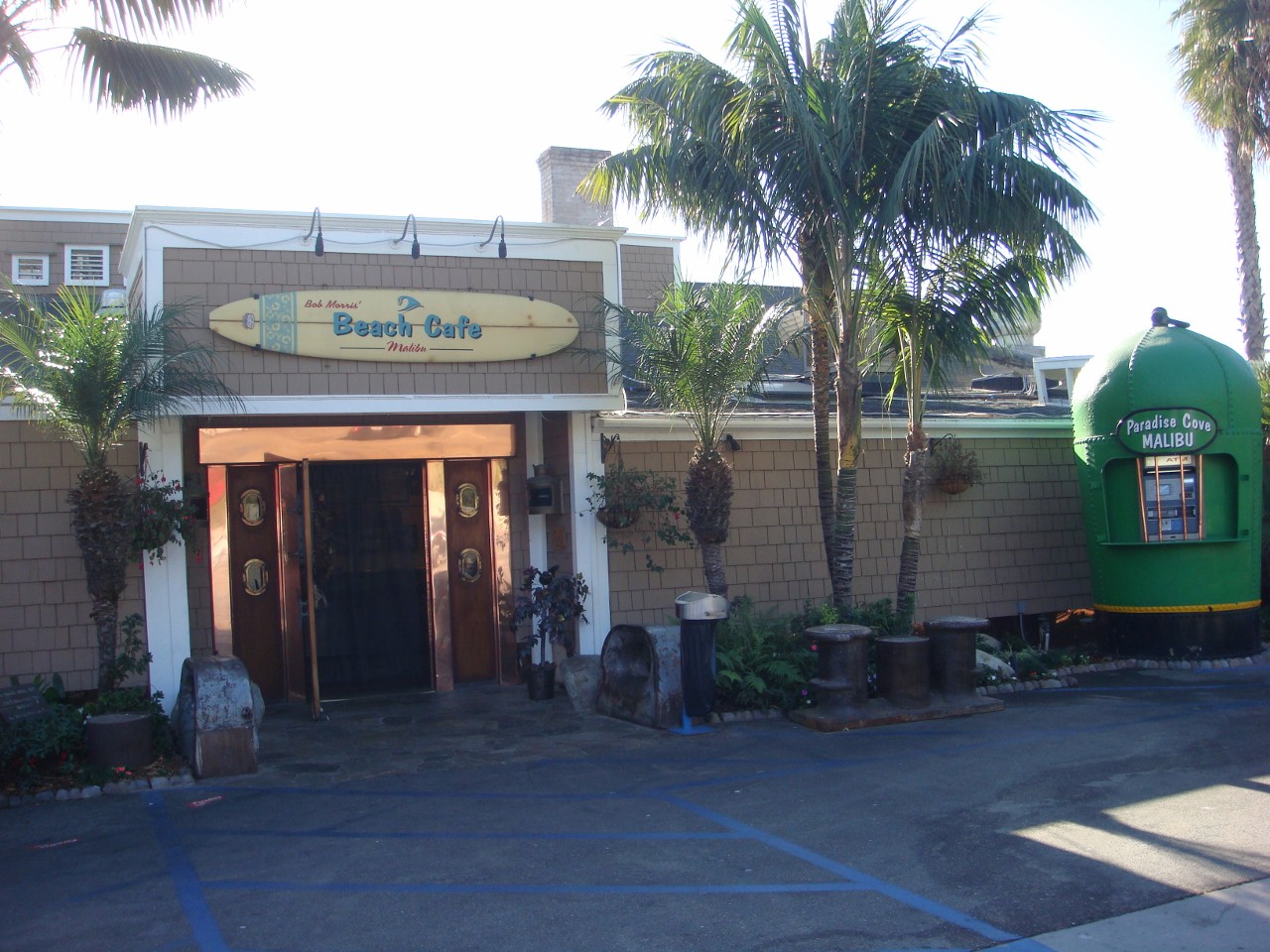 Farmers Market - A popular place that has been around for years.