Bookmarks
Red Rock Zion National Park Antelope Canyon
Hoover Dam Rosarito Beach, MX Santa Barbara, CA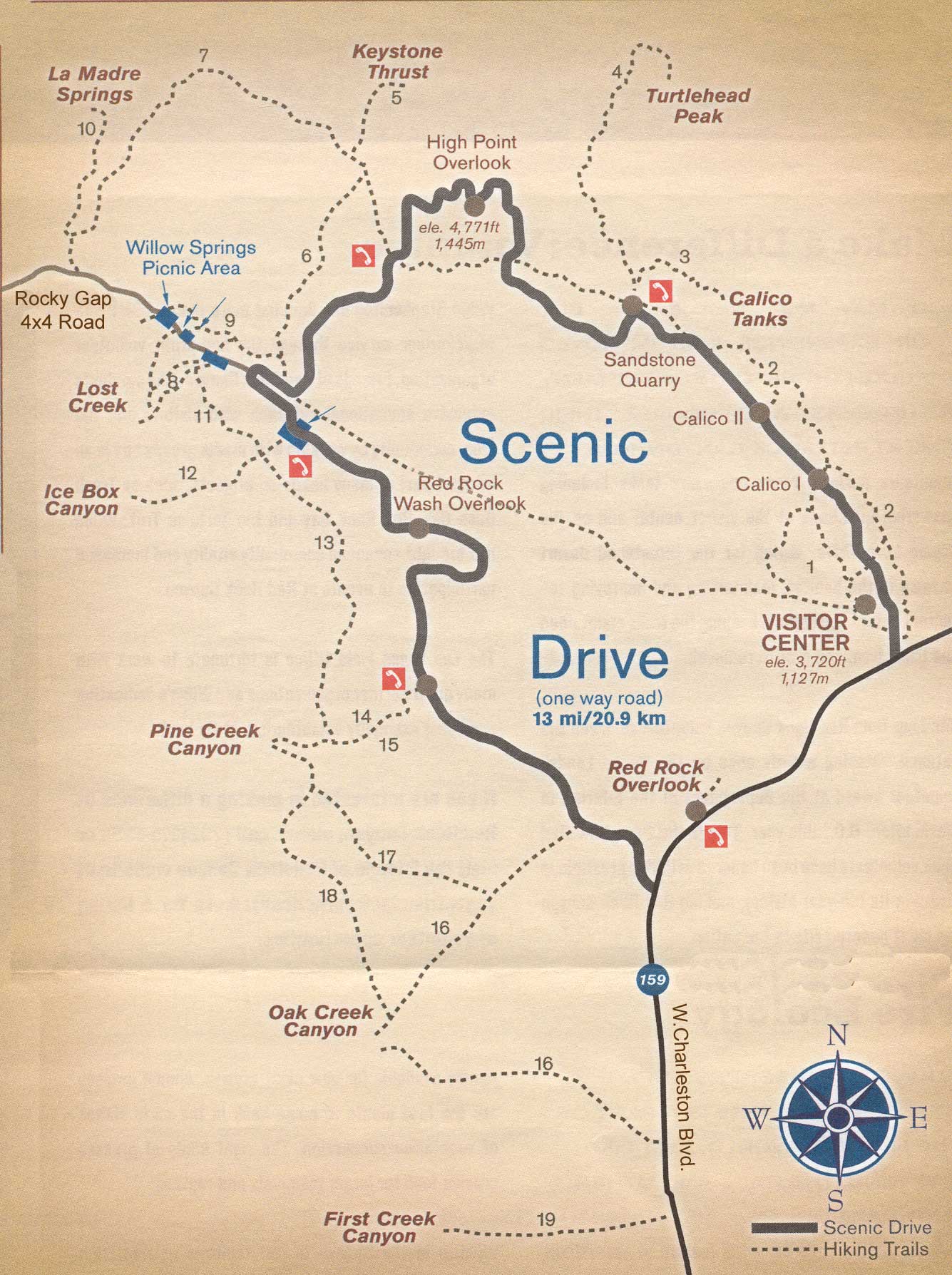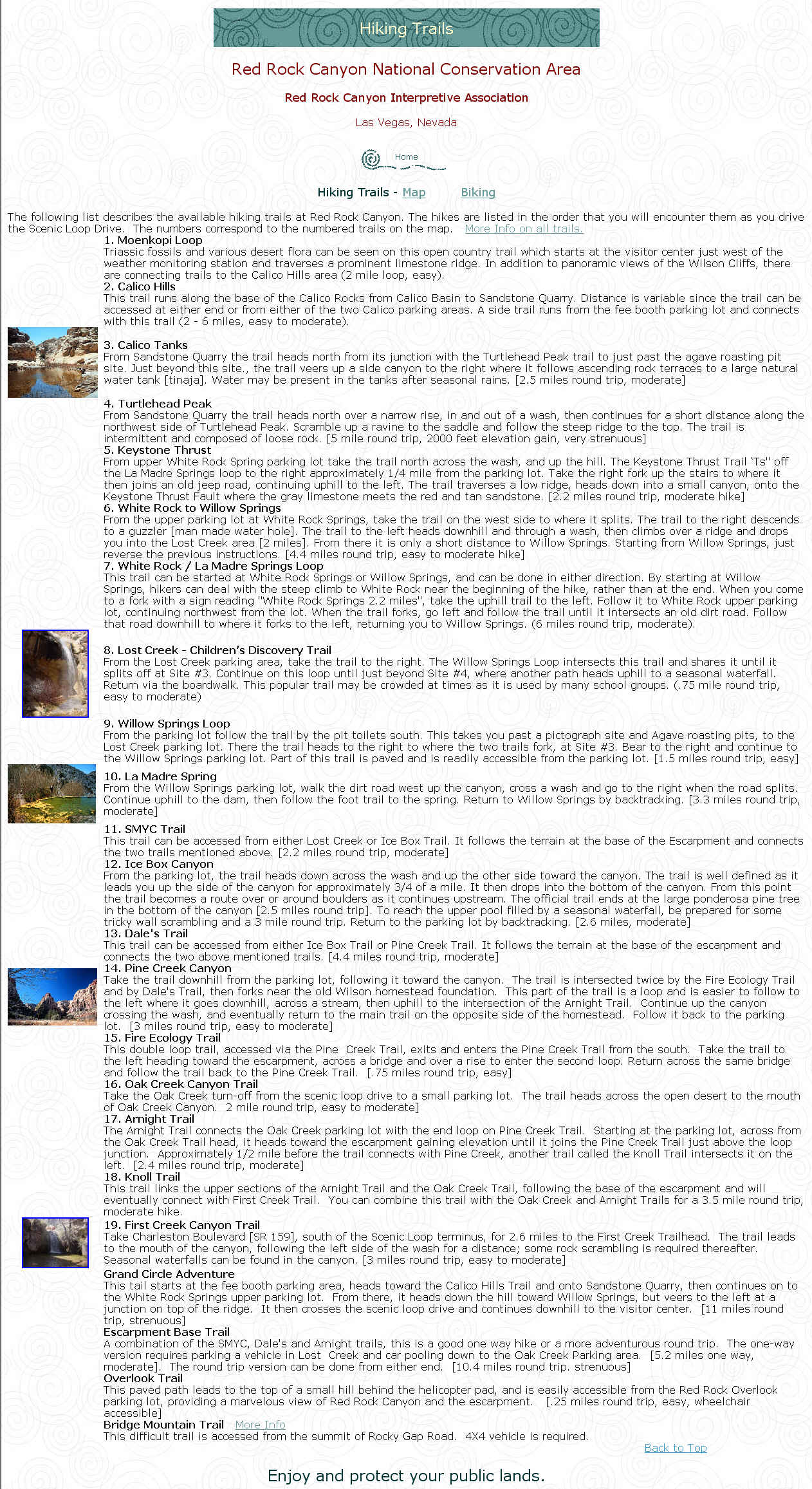 Zion Website Zion pics - Kevin and Bill 2007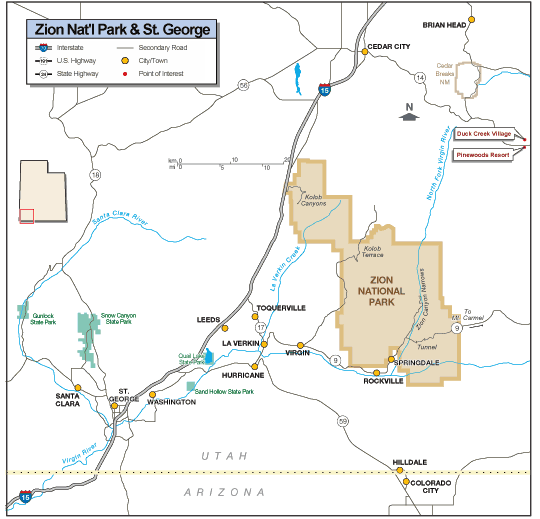 Antelope Canyon Tours - Tour #1 Upper Antelope Canyon
Come with your guide to a spectacular petrified sand dune, created by wind, water
and sand, presenting a sculptured masterpiece. Nothing can describe this work of
Mother Nature. Experiencing this beauty will leave you breathless. Trips are approximately
1 1/2 hours long and you will travel in comfort in a 4-wheel drive vehicle to the Canyon entrance.
From there, you walk into the Canyon , you will be at the bottom of the Canyon looking up 130 feet
to the top. There is no hiking or climbing involved, only easy walking on the Canyon floor which is
level for the most part. You will have up to 50 minutes to explore, photograph or enjoy the beauty.
Then, you will return to the vehicle and return to Page. Your experienced Navajo guide will
show you great places to make photographs and you explore this awe-inspiring wonder.
ADVANCE RESERVATIONS ARE RECOMMENDED. MASTERCARD AND VISA, ACCEPTED.
Departure time: *7:00, 8:00, 9:30, 11:30 AM, 1:30 & *3:30, *4:30 PM (*subject to availability of light).
Current 2008 Rates
Adult $32.00 inclusive (ages 13 and up) Child $20.00 inclusive (ages 8 to 12), child ages 6 and 7 $14.00
Children under 5 no fees (inclusive= includes rate, taxes and Navajo fees)
All trips subject to availability and weather conditions Departure times may vary with the season.
Suggested equipment to take along is a tripod, flashlight, extra film and batteries, and a CABLE
RELEASE FOR YOUR CAMERA IF YOU PLAN ON MAKING TIMED EXPOSURES. Tripods may be available
for rent. Bring drinking water. For more information or reservations, e-mail tours@antelopecanyon.com
-------------------------------------------------------------------------------------------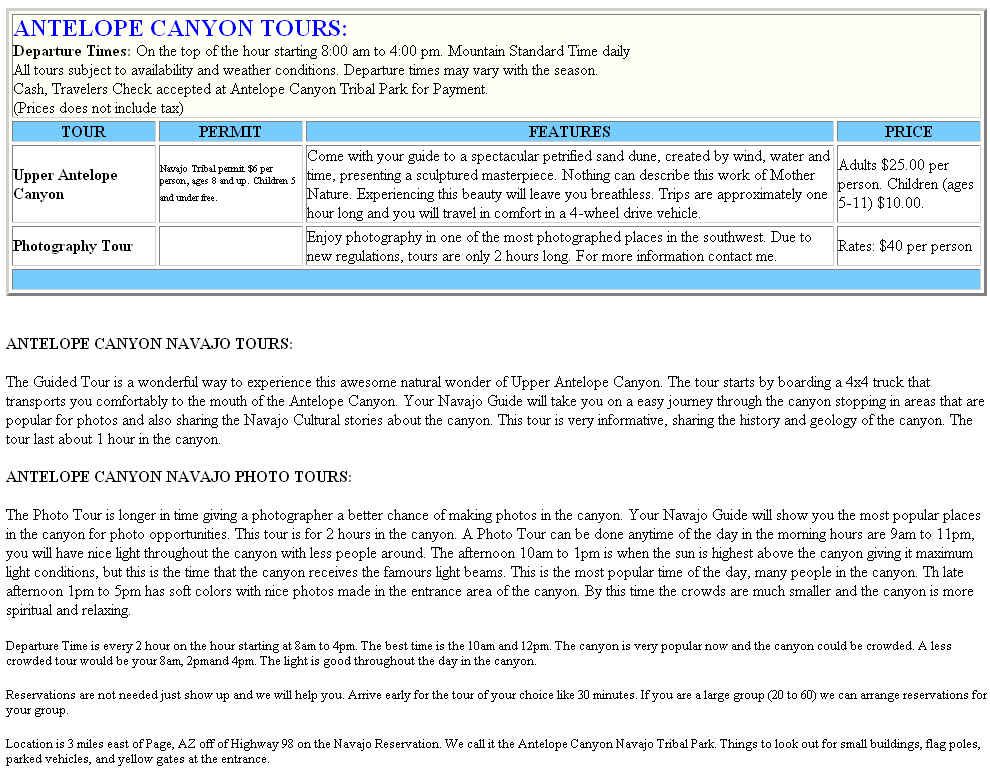 _________________________________________________________________________________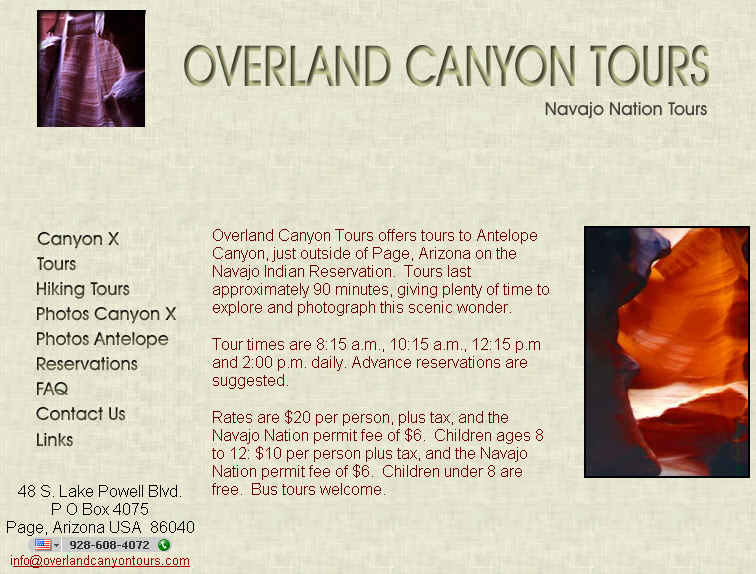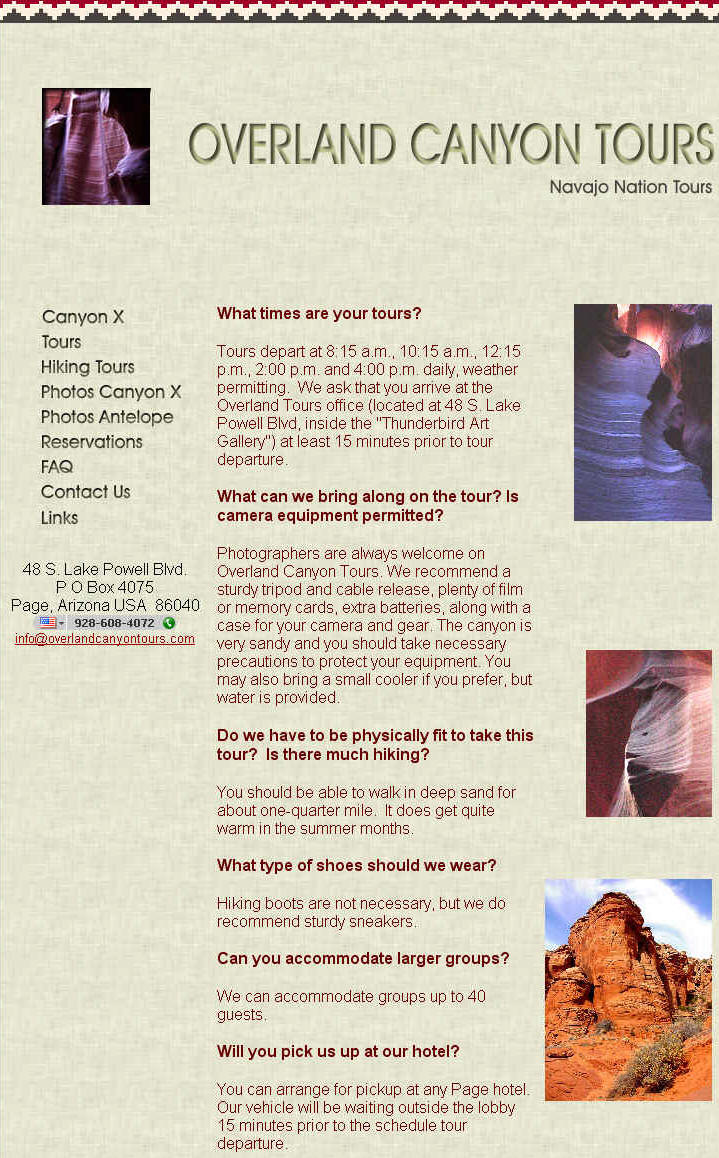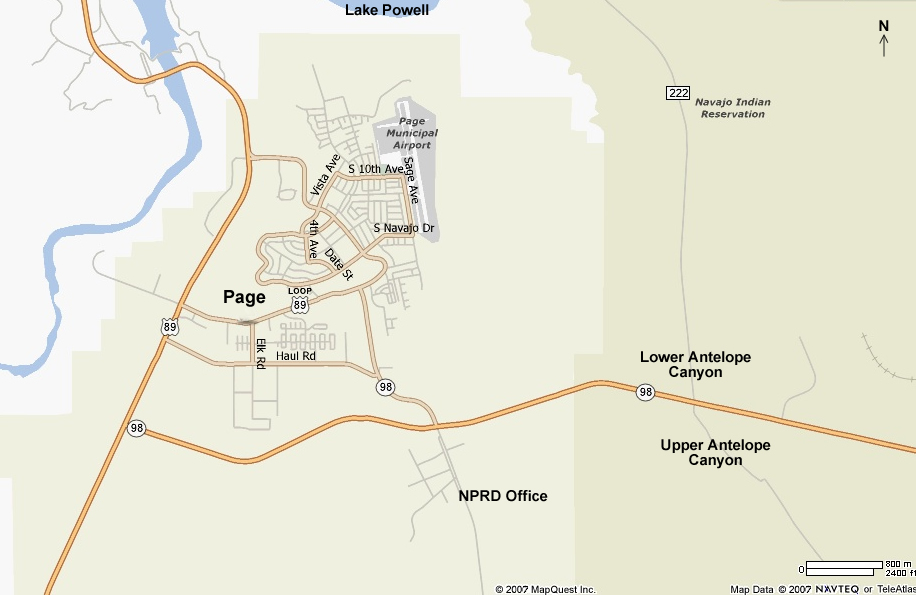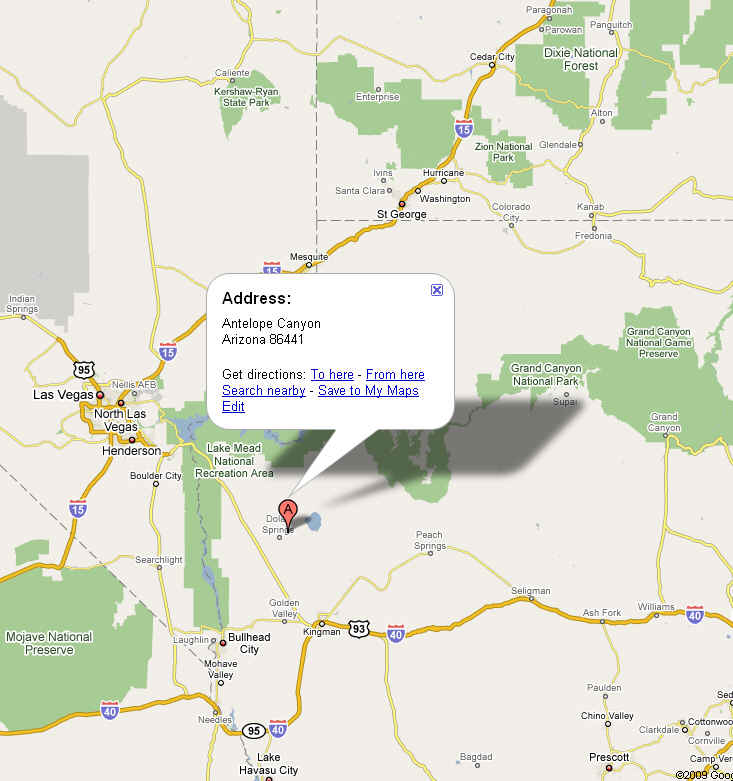 Link to Bill's Rosarito Beach web page
Link to Bill's Santa Barbara web page
Misc.