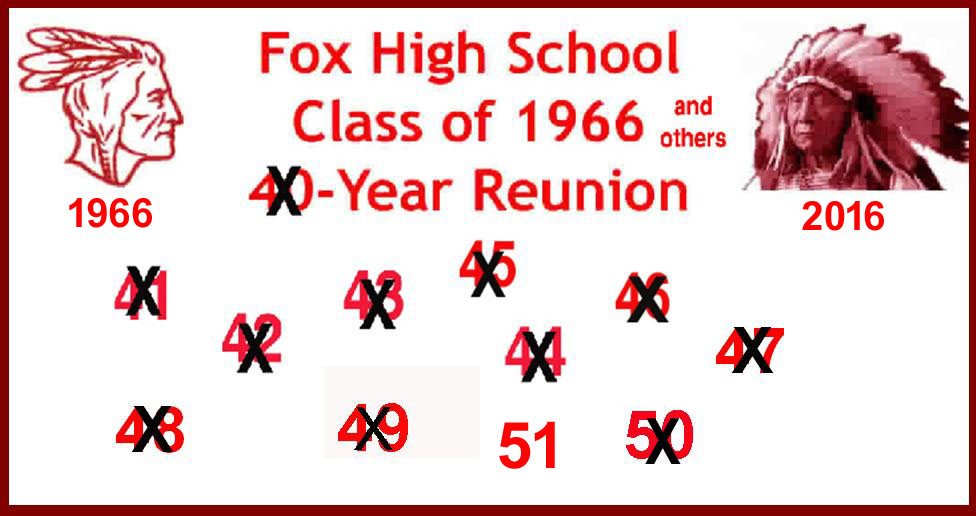 Pictures from previous reunions
Fox Reunion 2006 Fox Reunion 2007 Fox Reunion 2009
Fox Reunion 2010 Fox Reunion 2011 Fox Reunion 2012
Fox Reunion 2013 Fox Reunion 2014 (none) Fox Reunion 2015
2017 REUNION UPDATE
Everyone from our era is invited!
Ferd Lang Park (Red Bud pavilion)
Saturday, Sept. 9, 2017 - 10:00 a.m. til dark
Bring your own drinks, snacks and your own food if you want.
Spread the word!
NOTE: The reunion gathering organized by Judy West, Mona Von Trapp and others for
the classes of the early 70s and more is on Saturday, Sept. 23, 11am-5pm at Arnold Park.
Map to Ferd Lang Park (the Old Valley Hi)