Allure of the Seas is the same as Oasis. I just don't have the Allure info at this time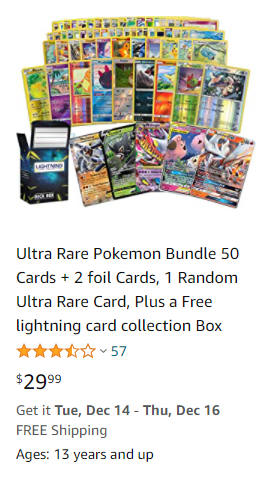 220,000 Gross Tons - 7 neighborhoods - 16 decks high - 5,400 guests - 2,700 staterooms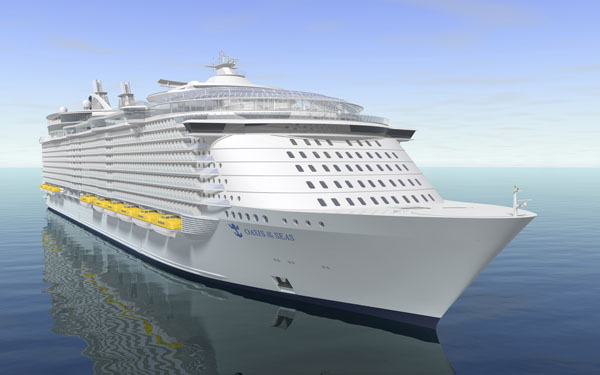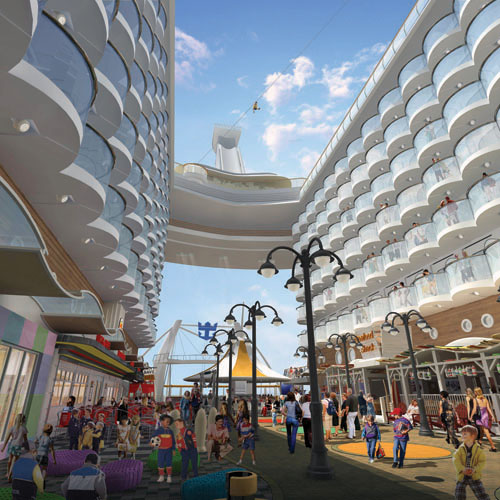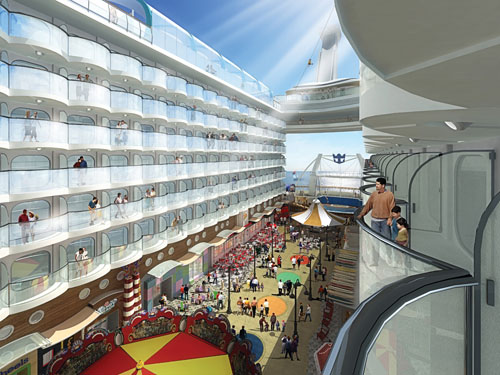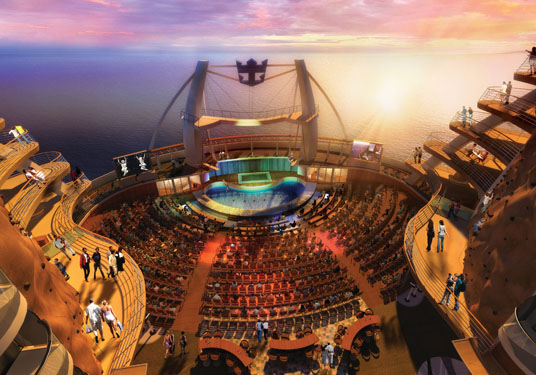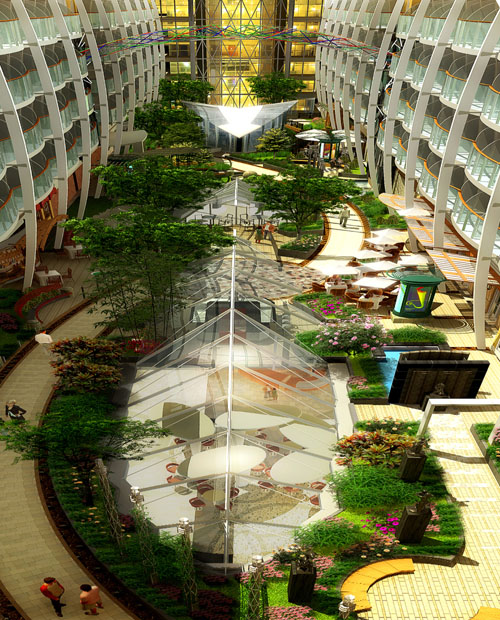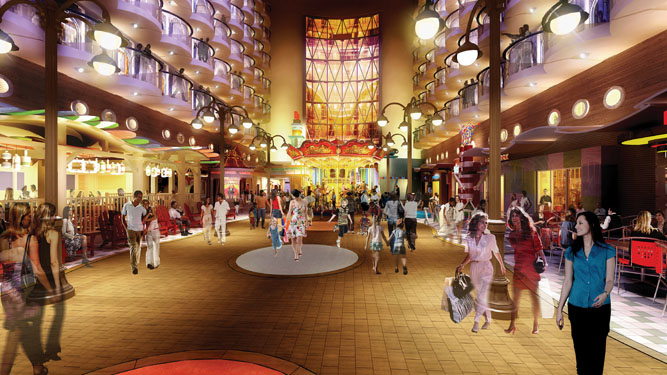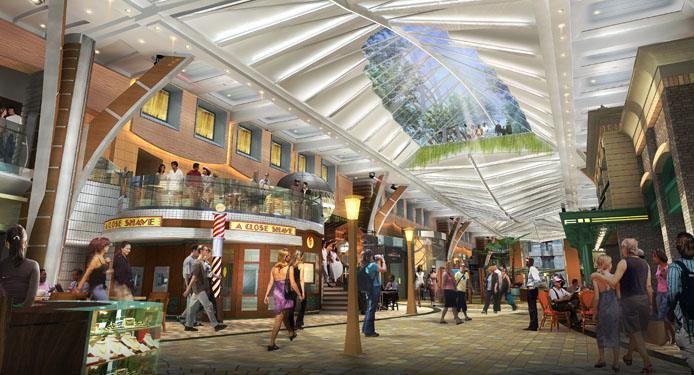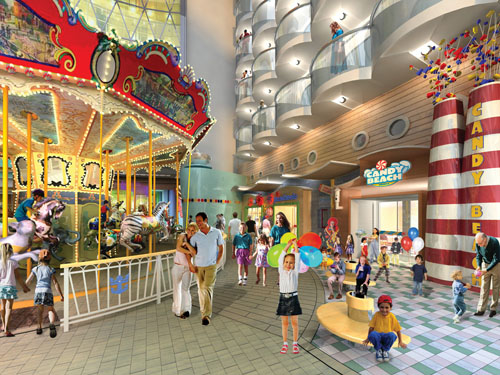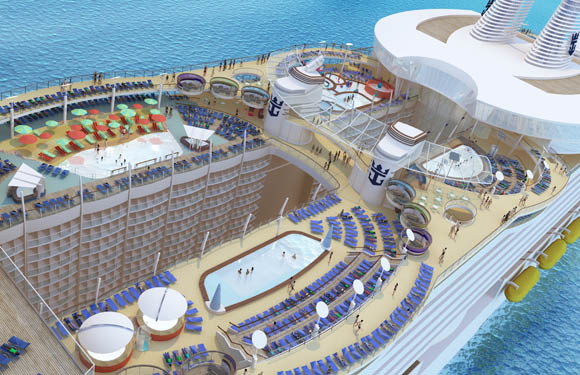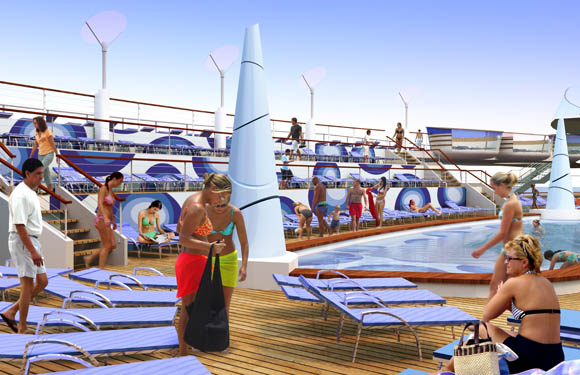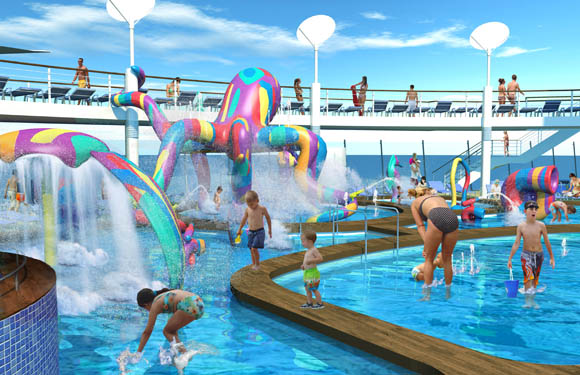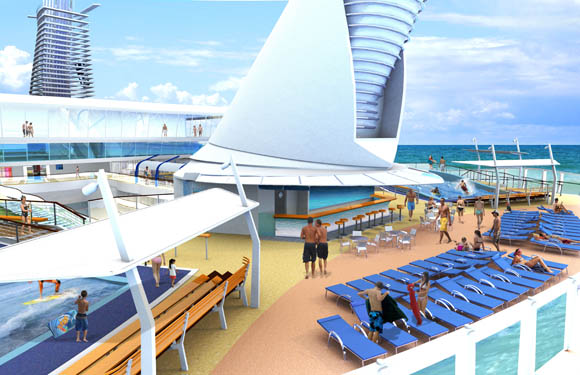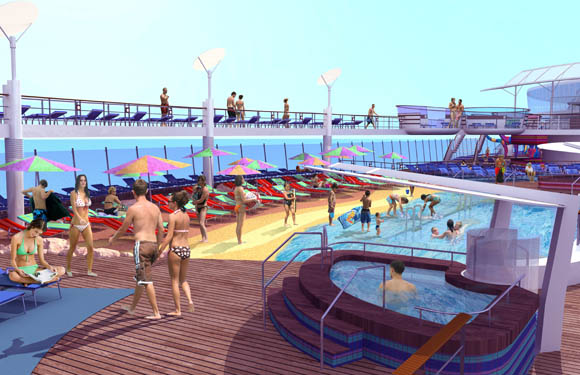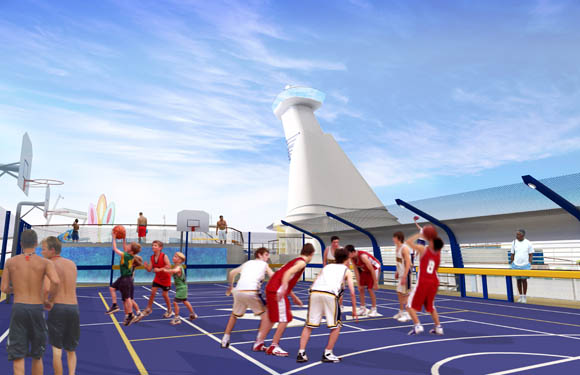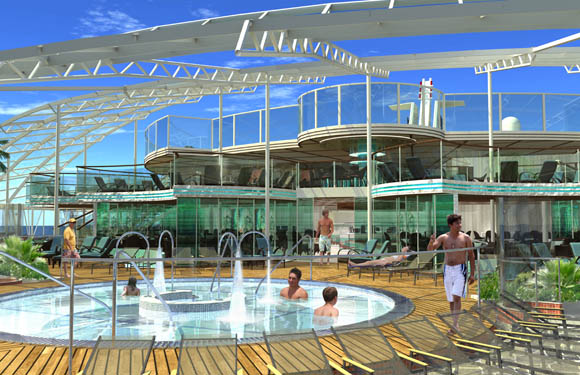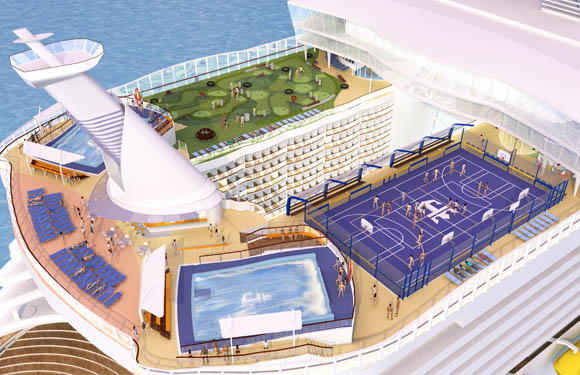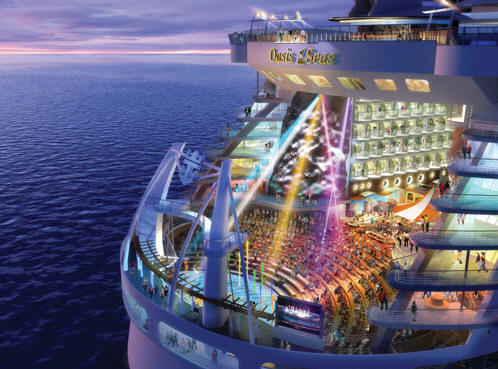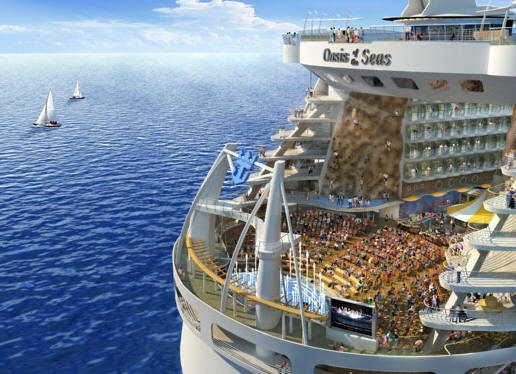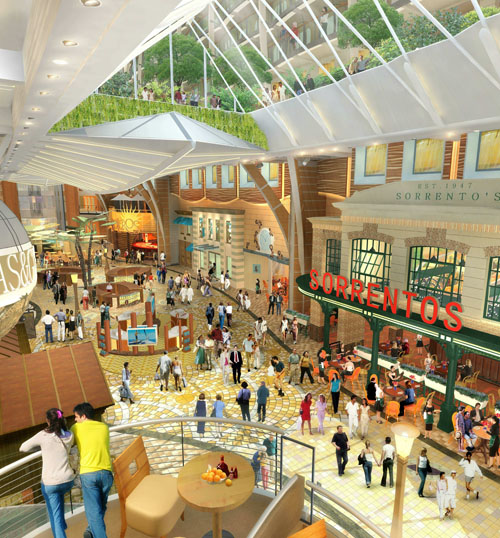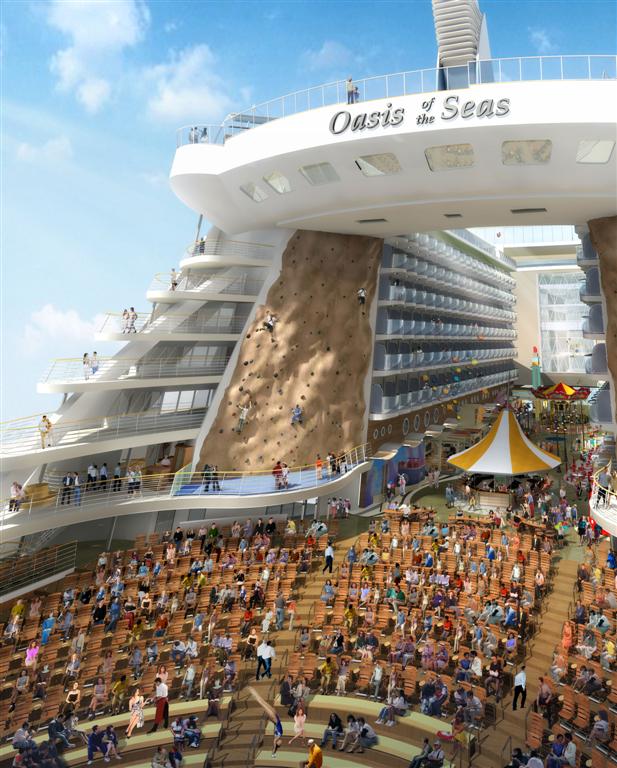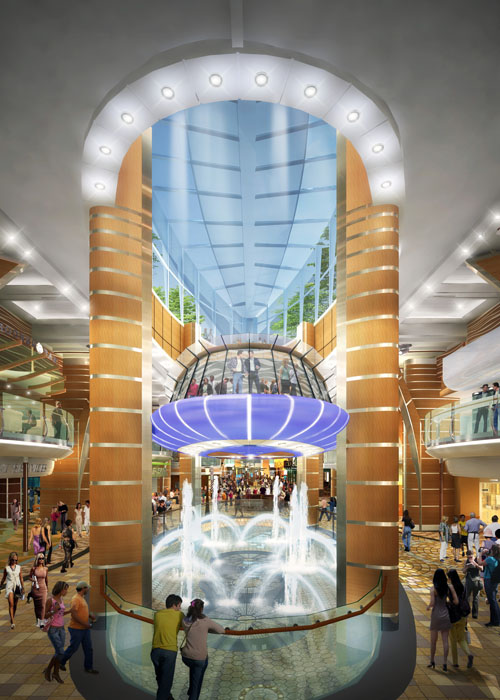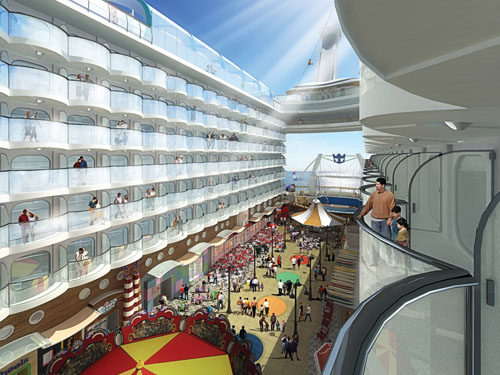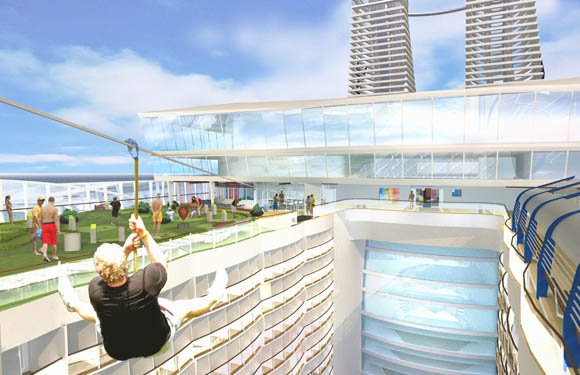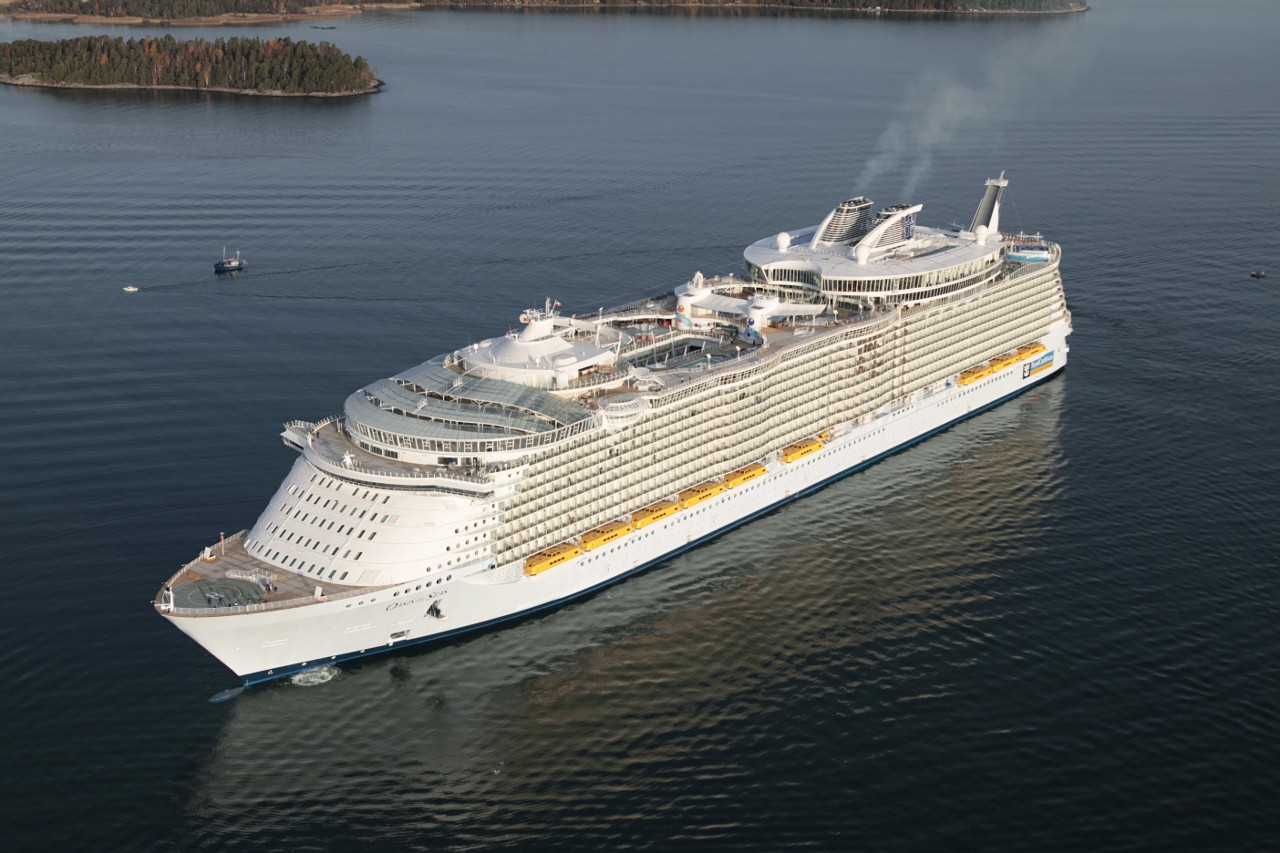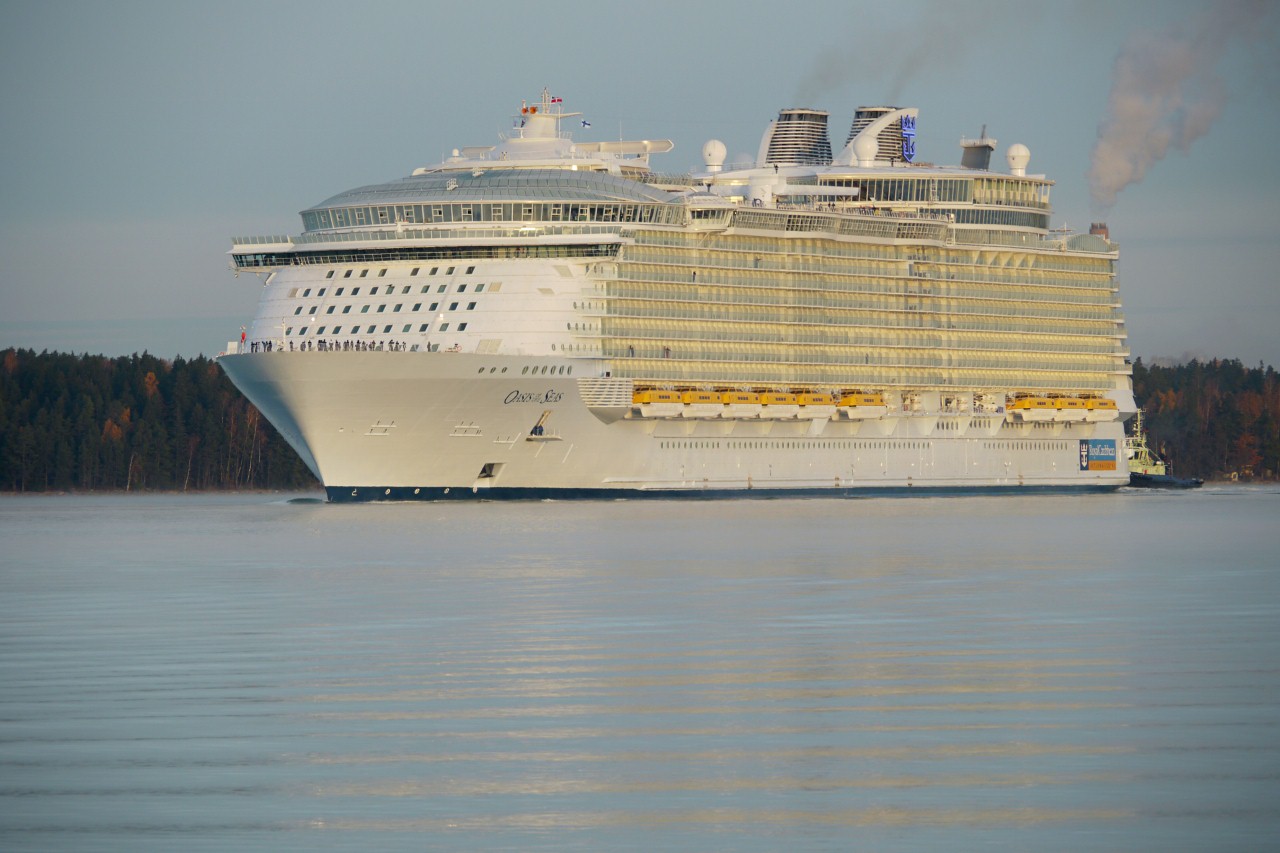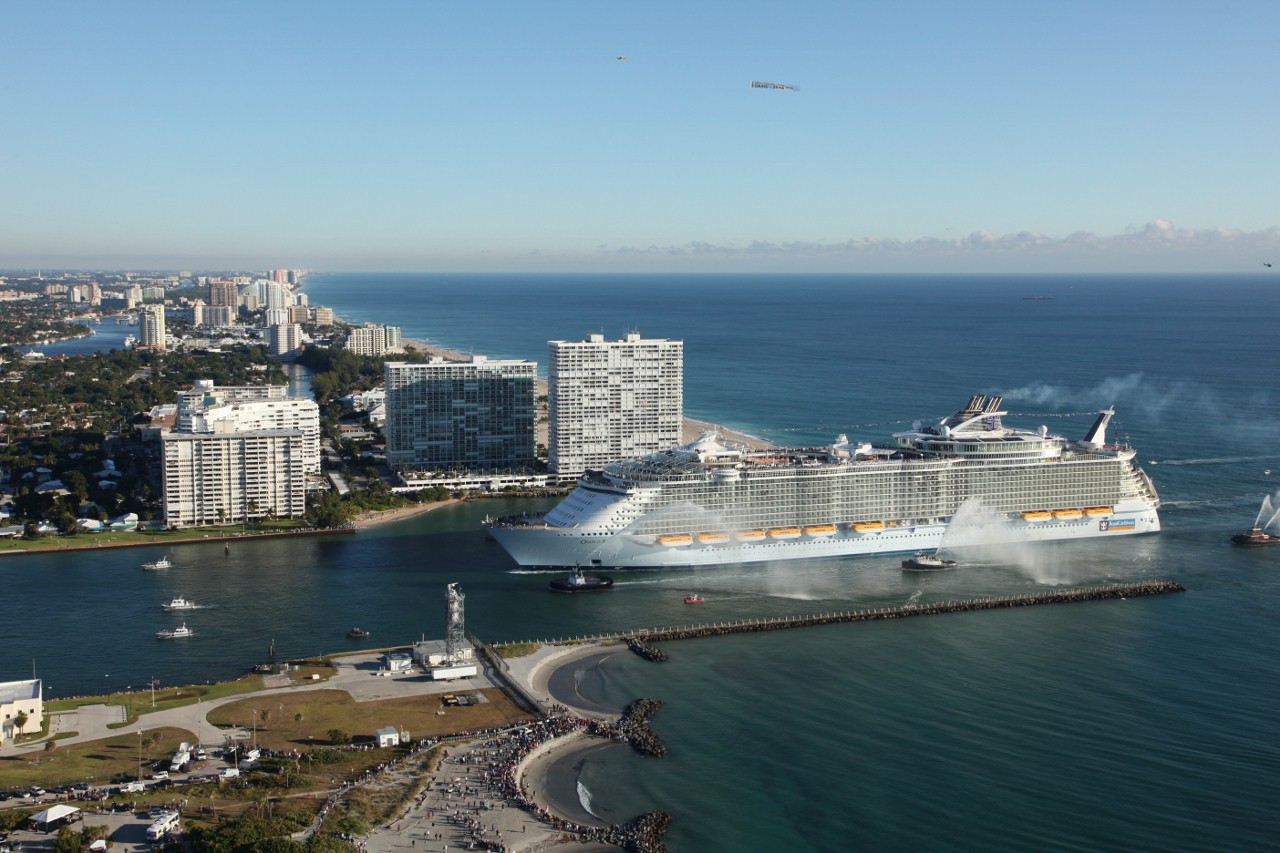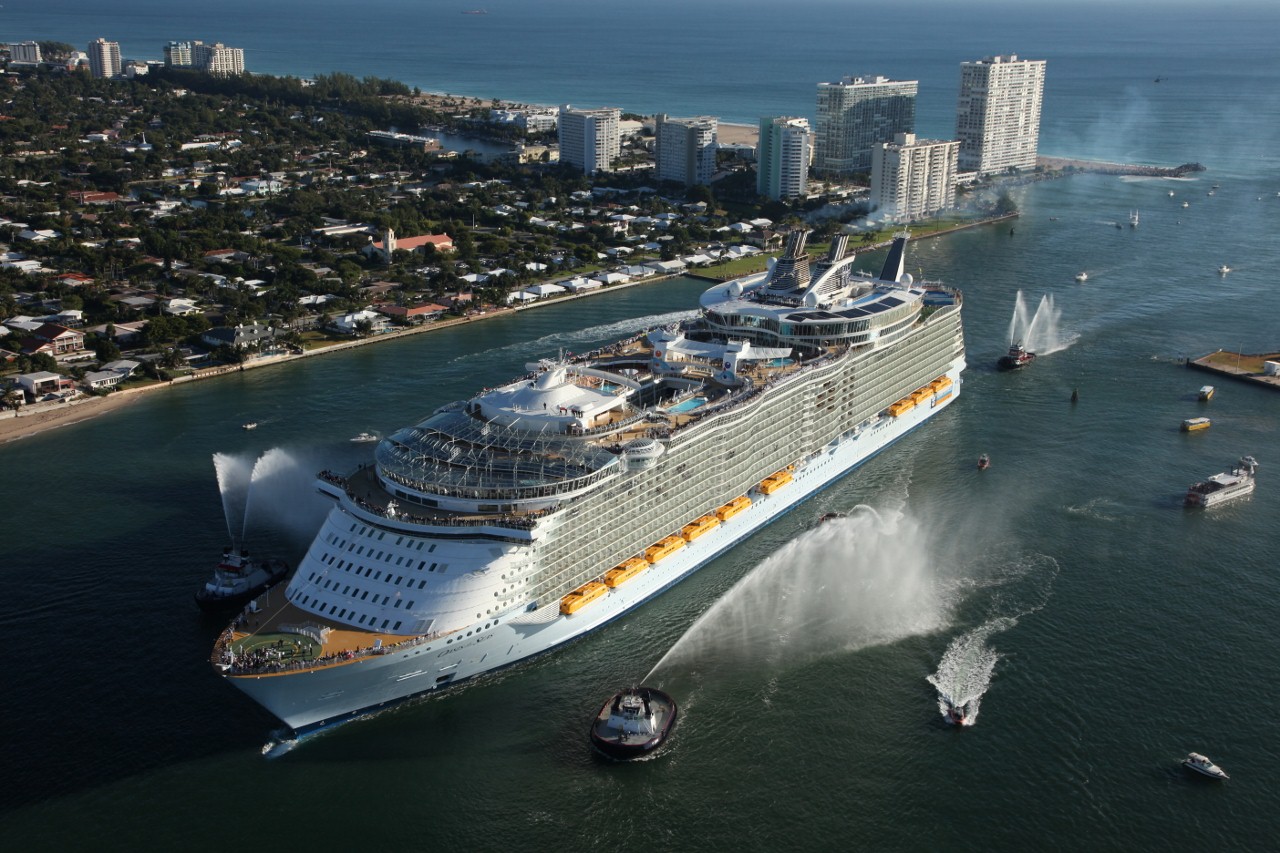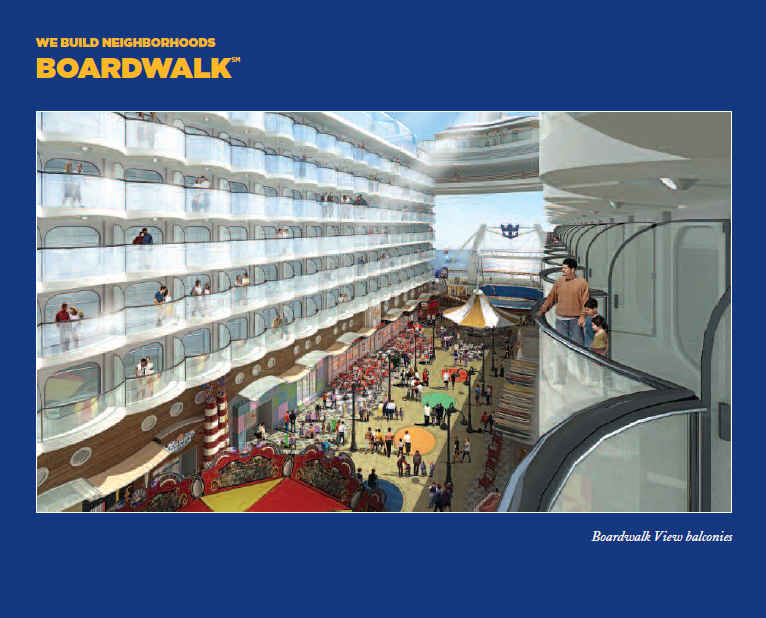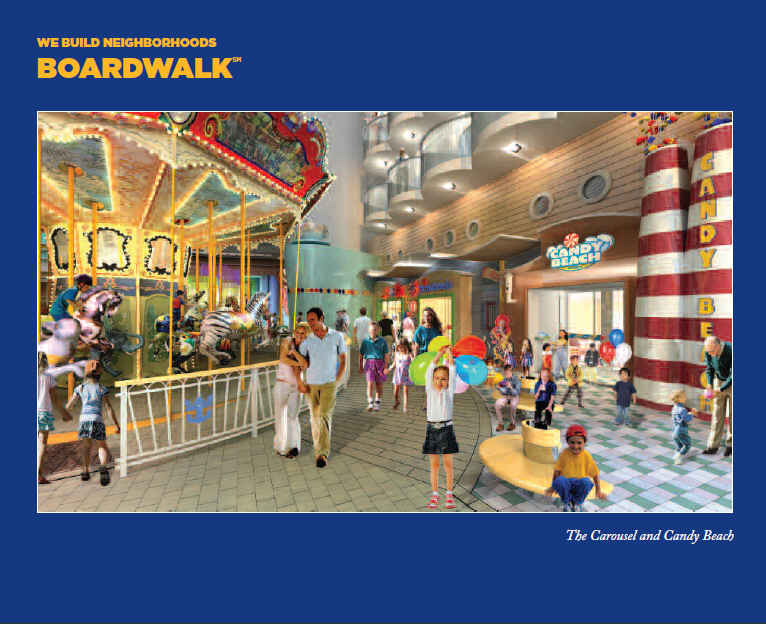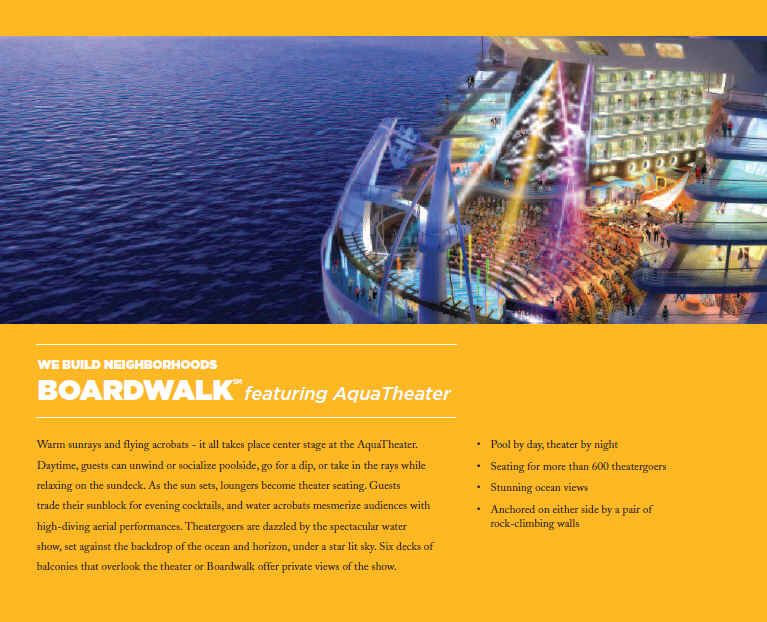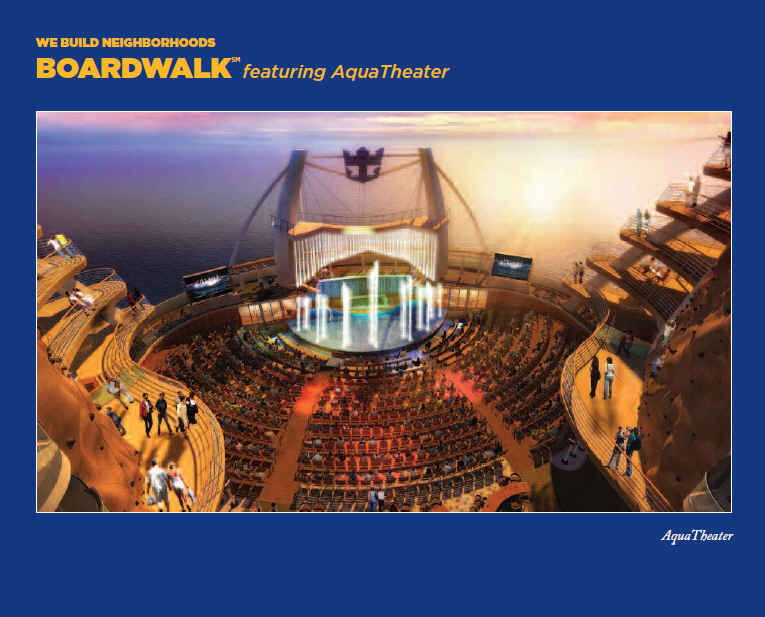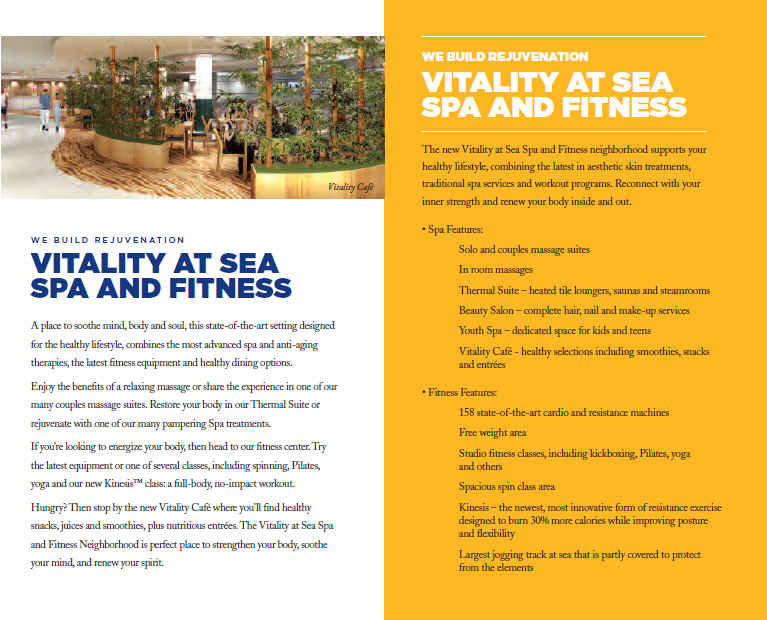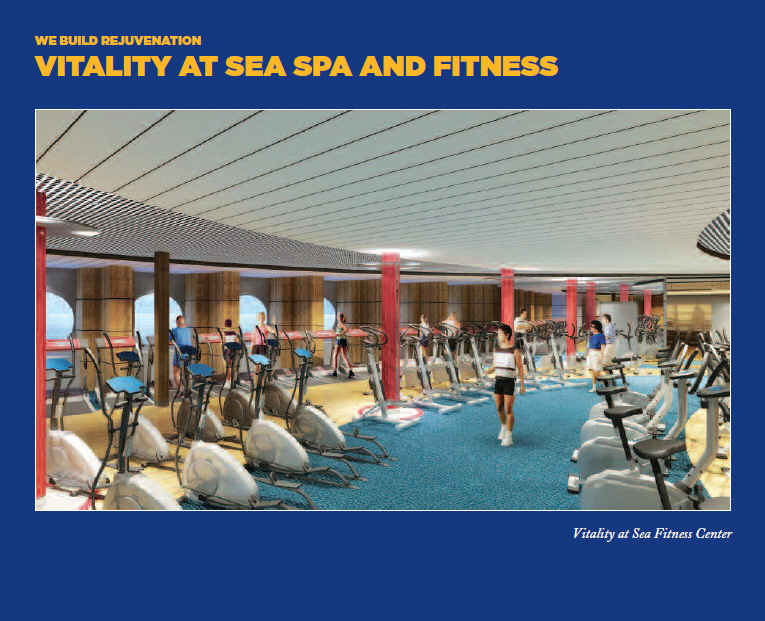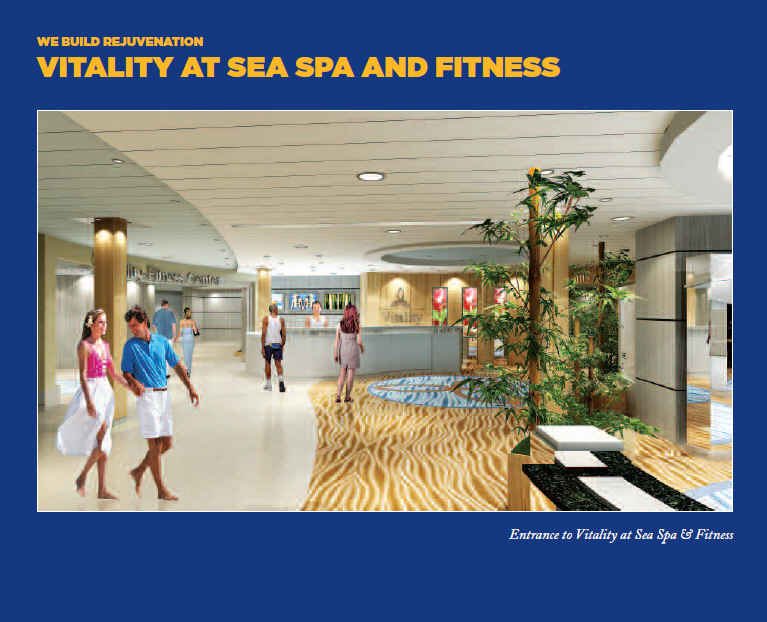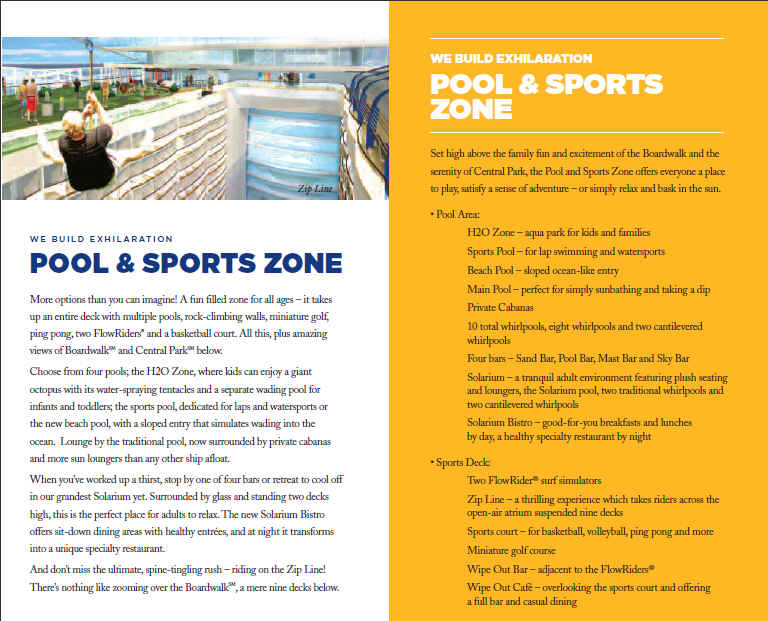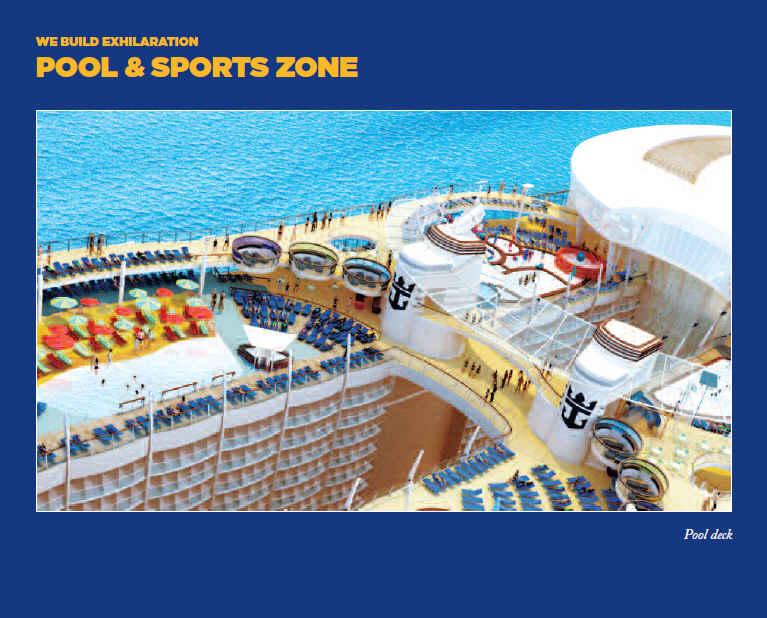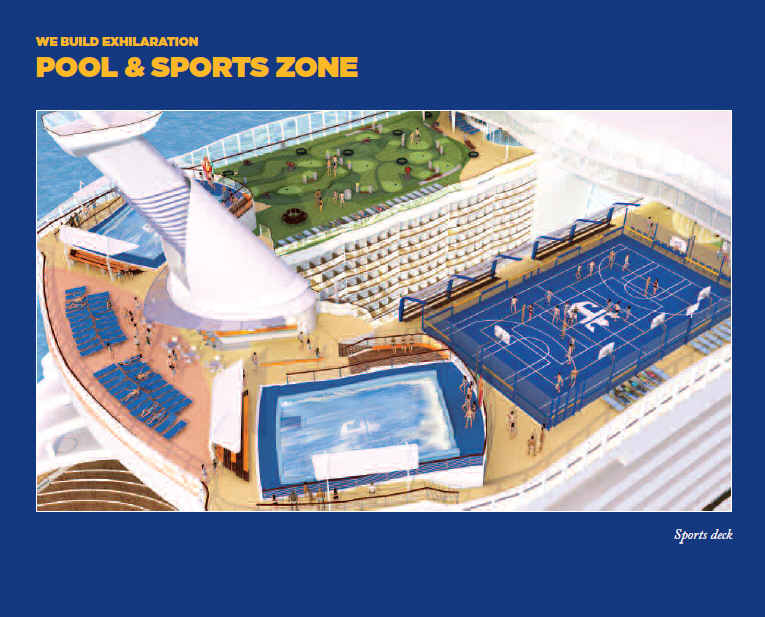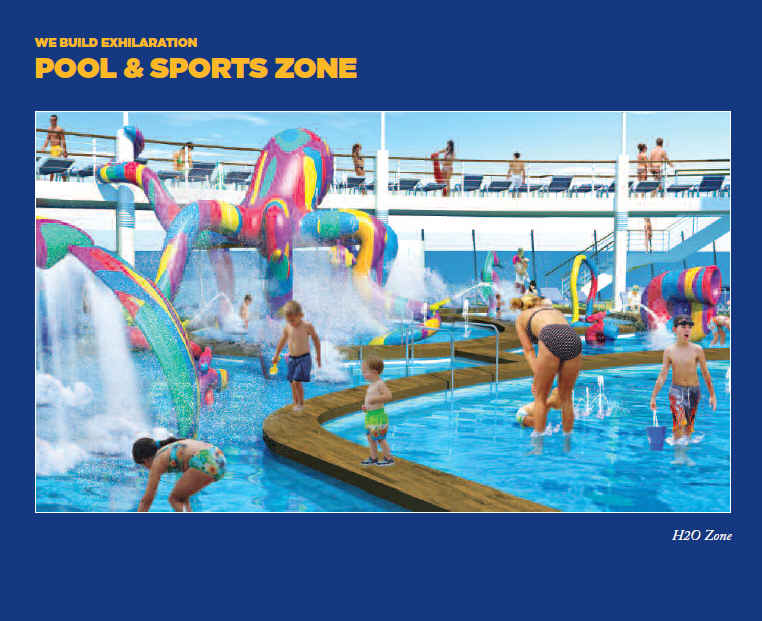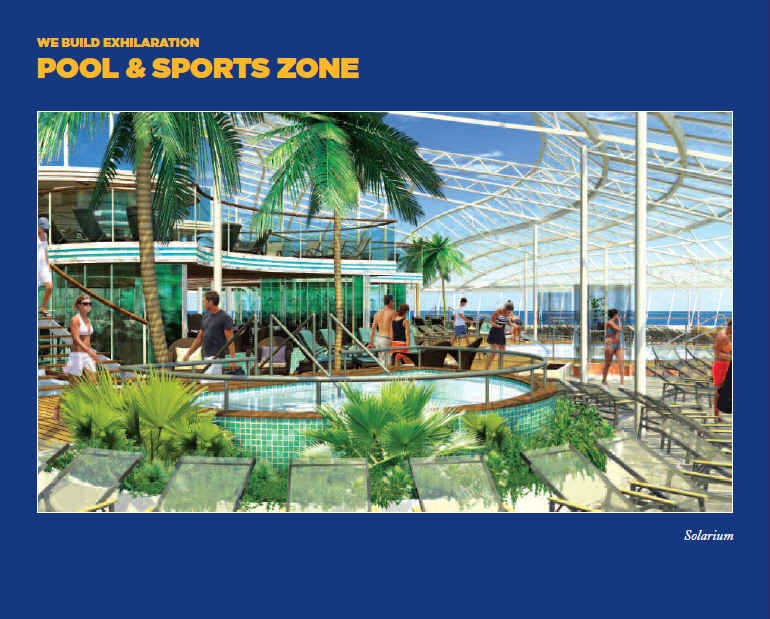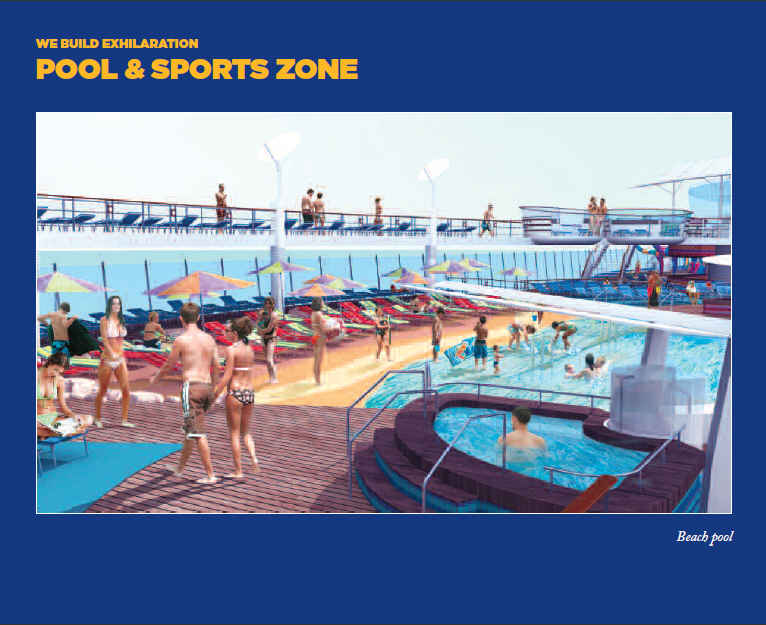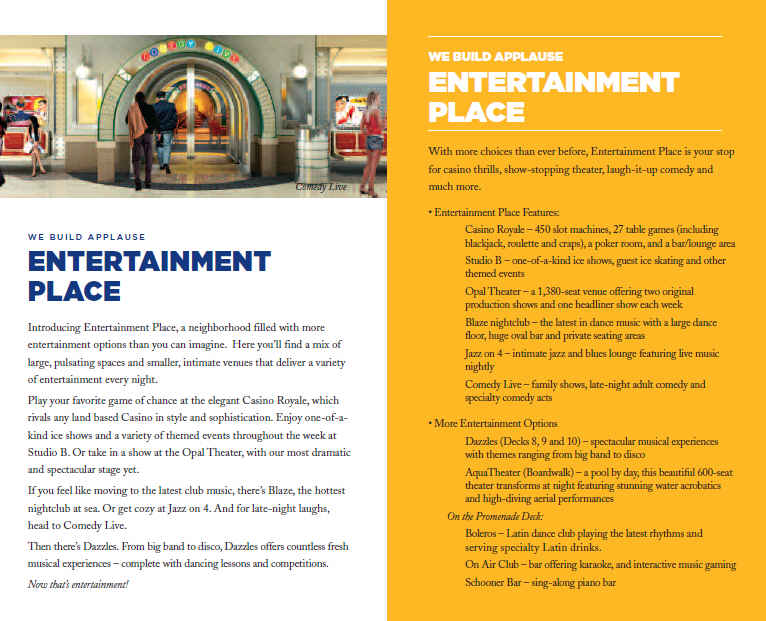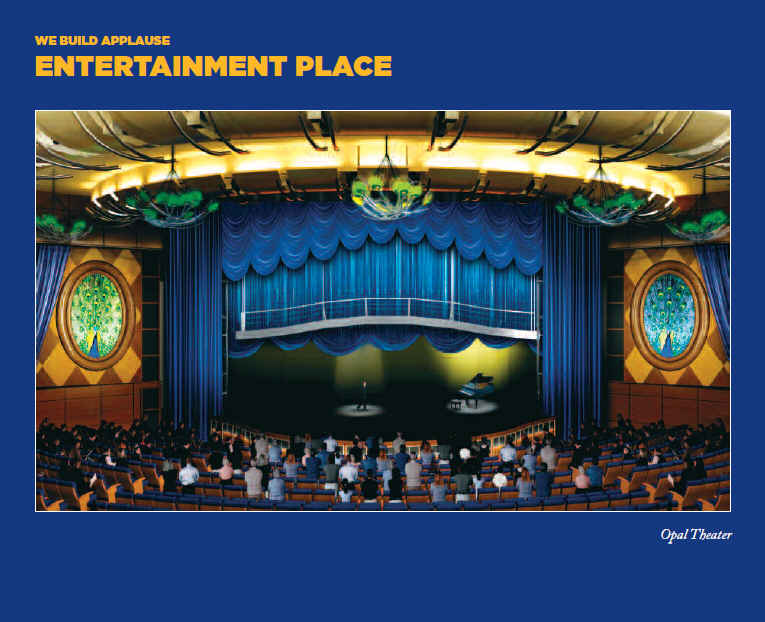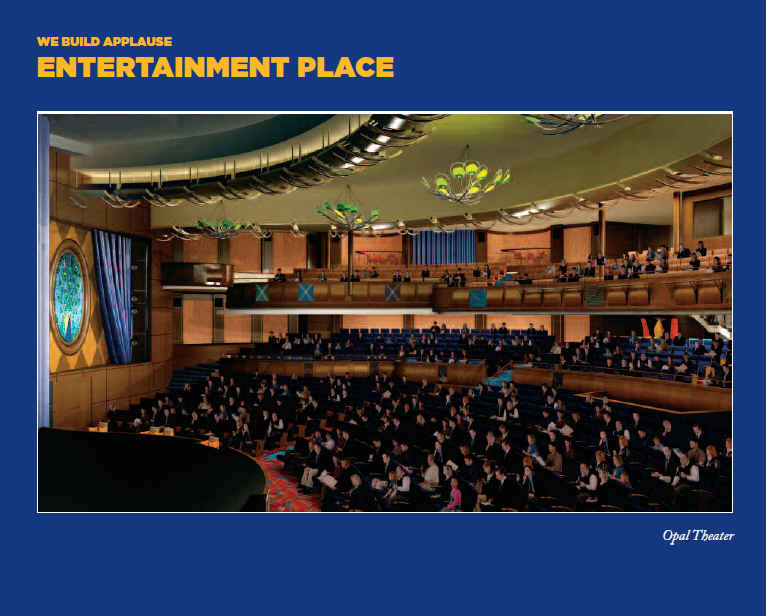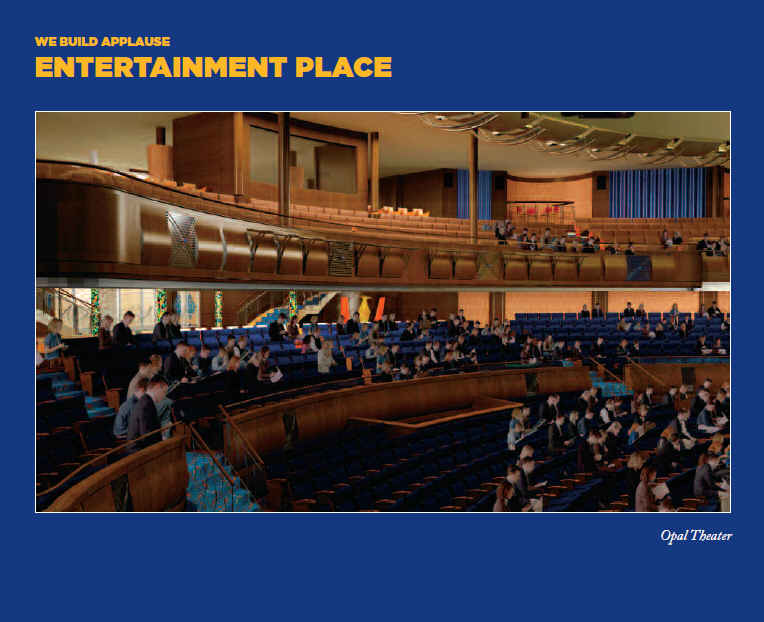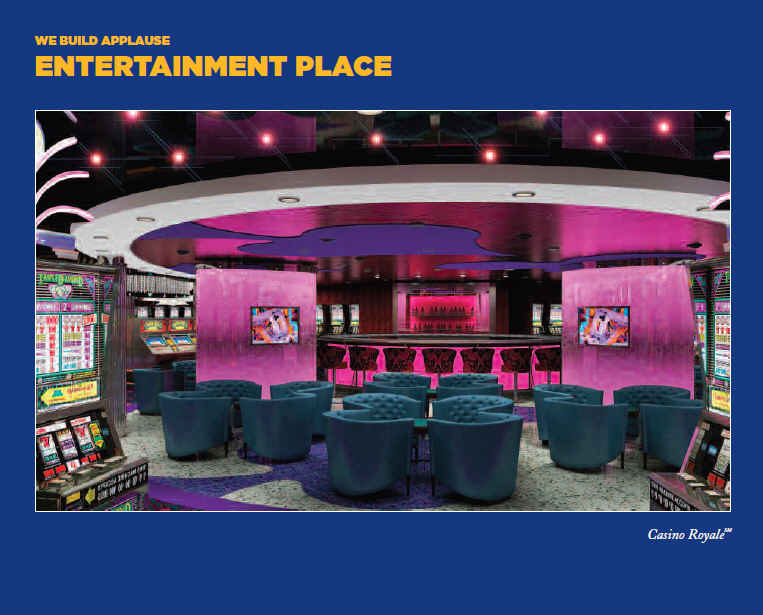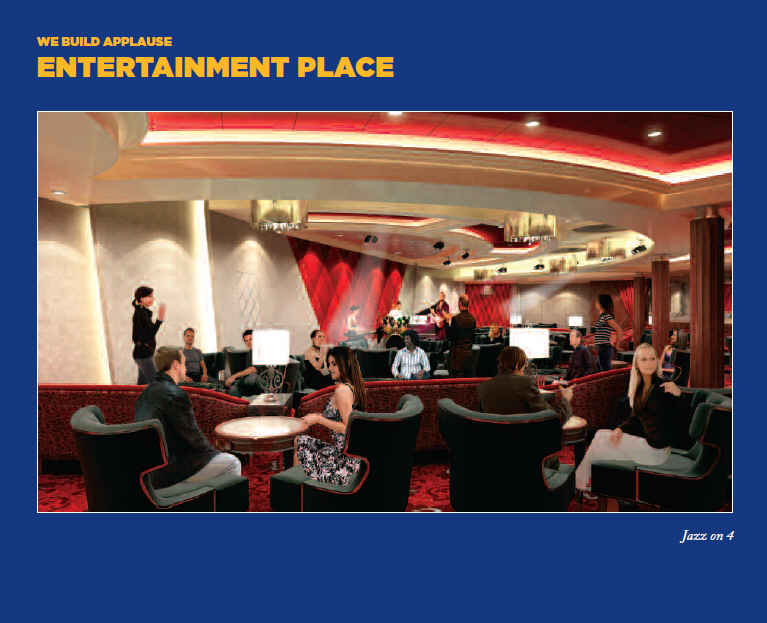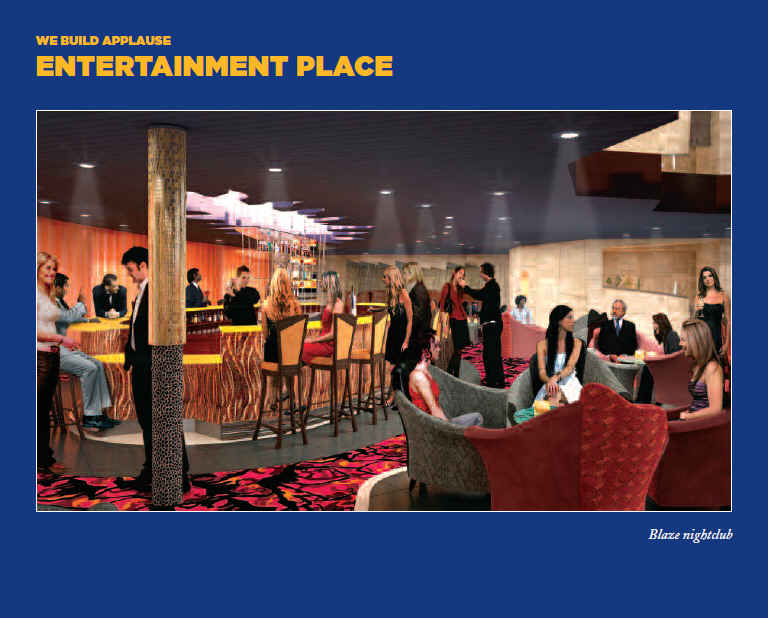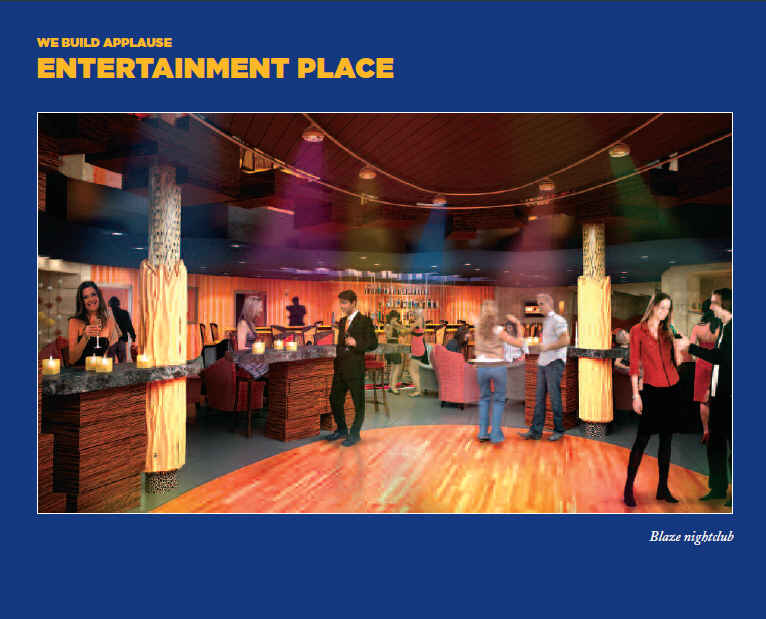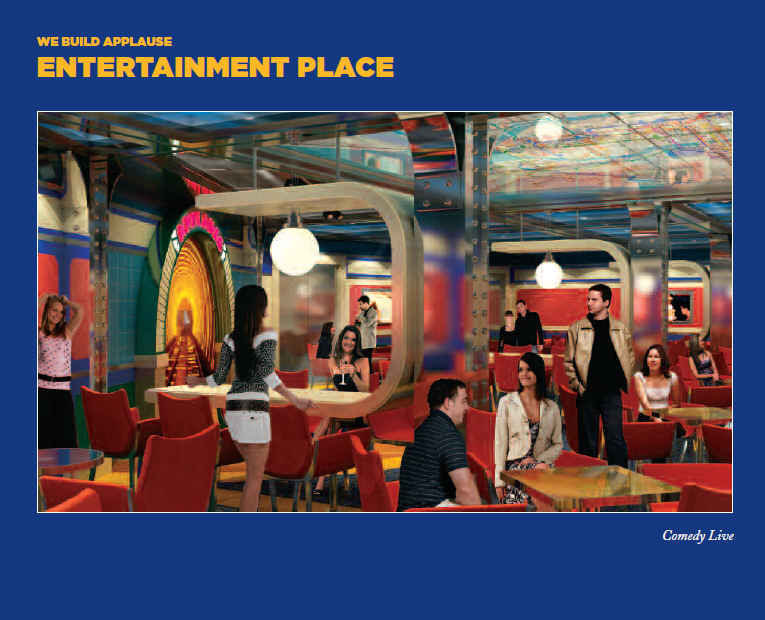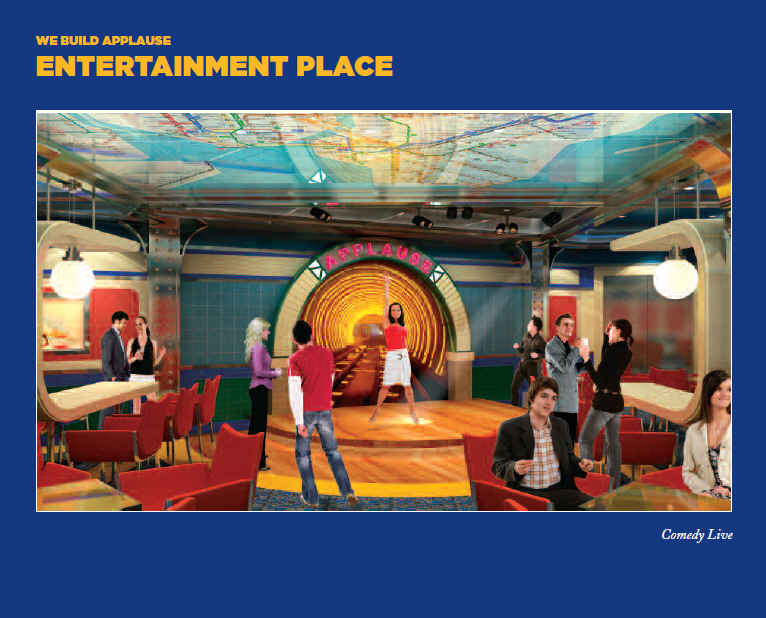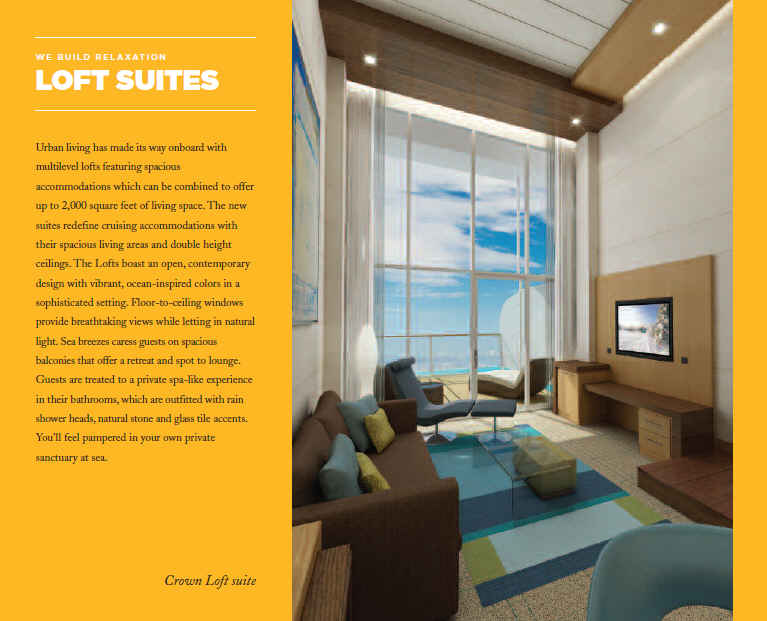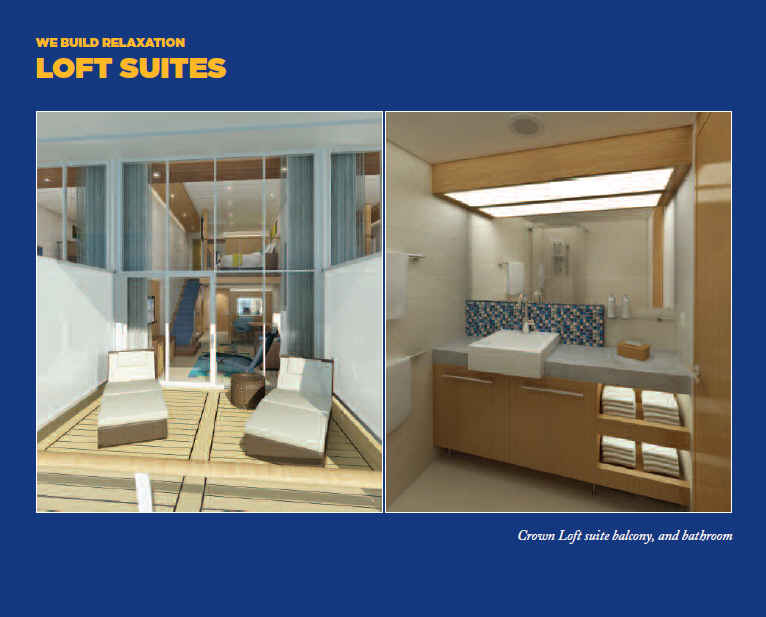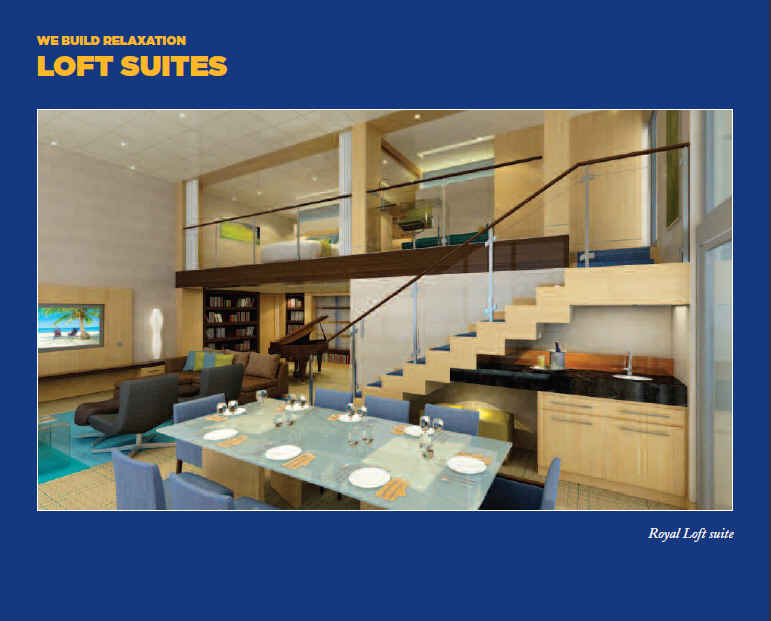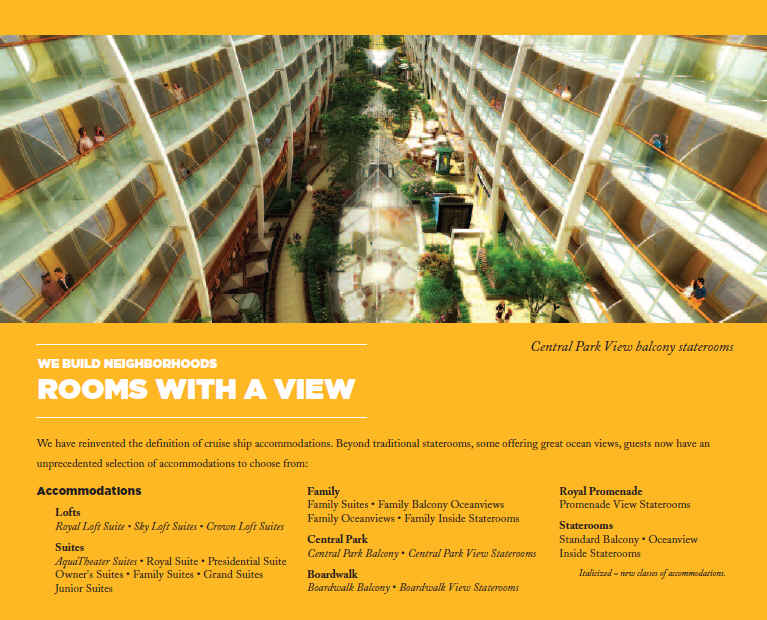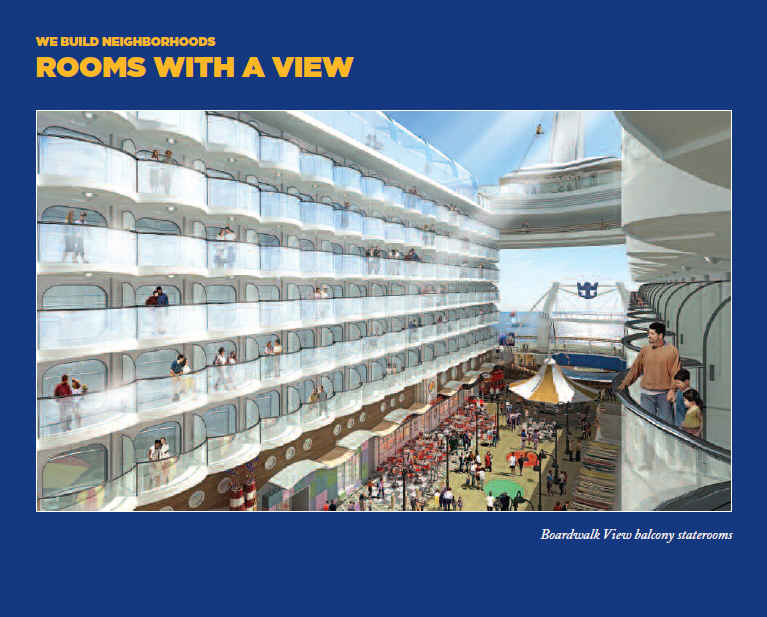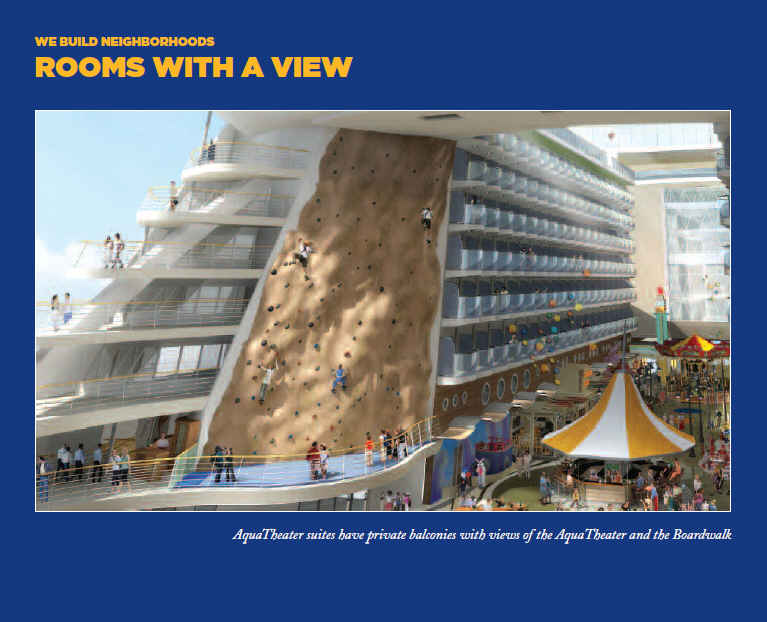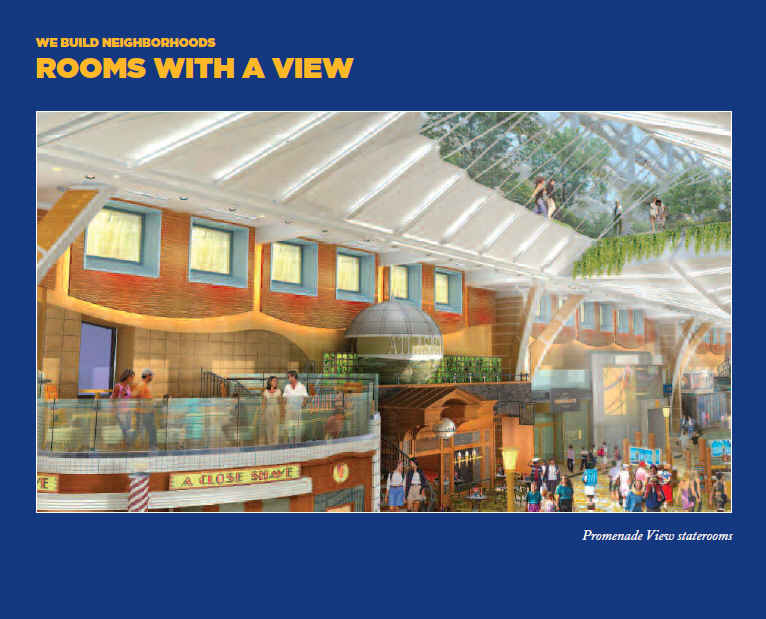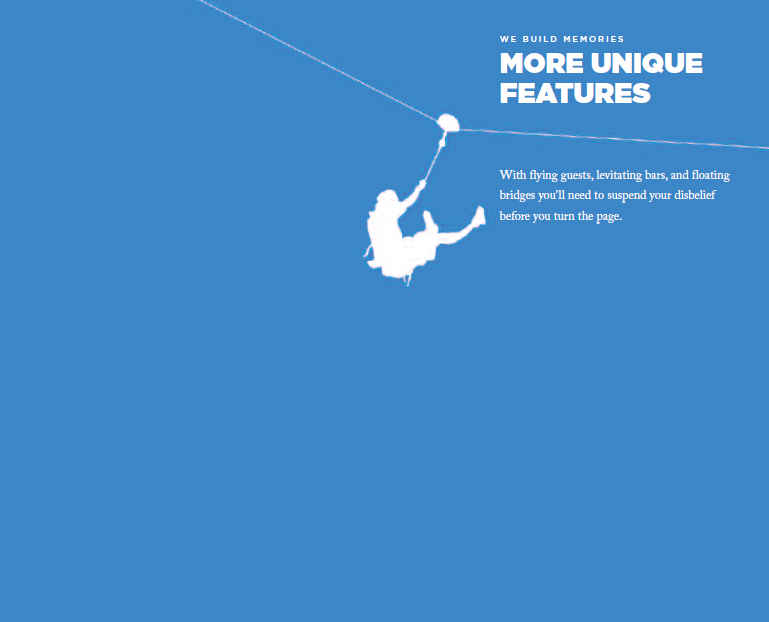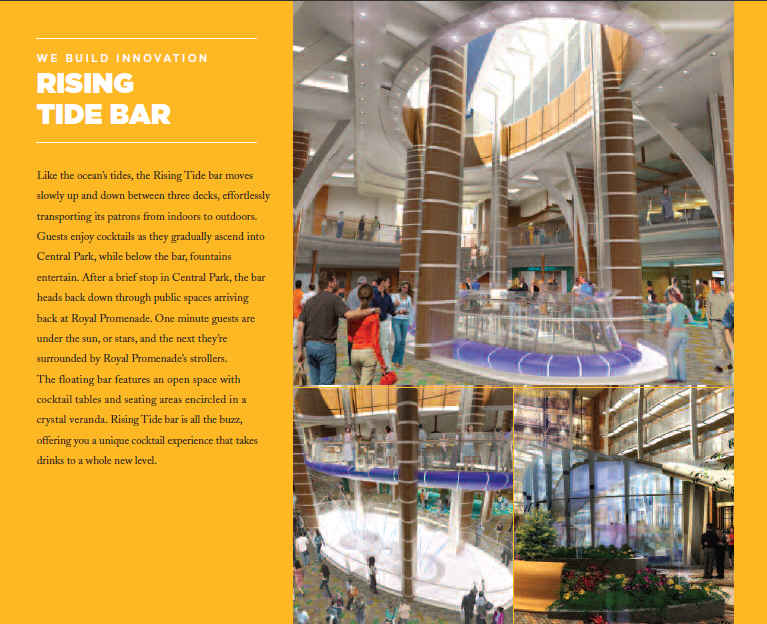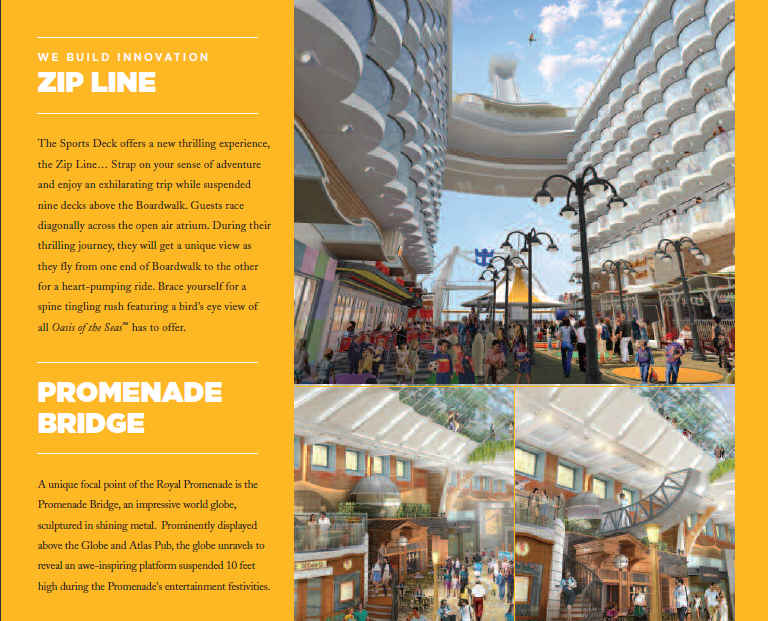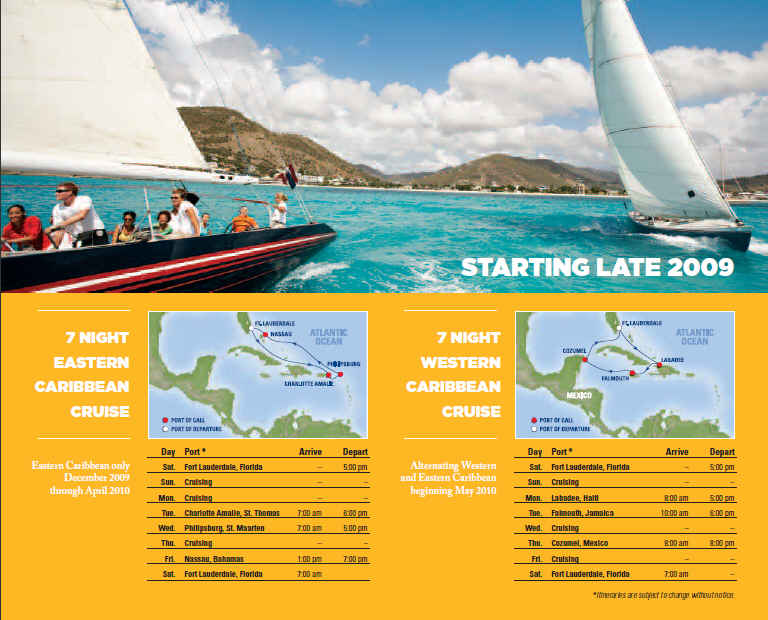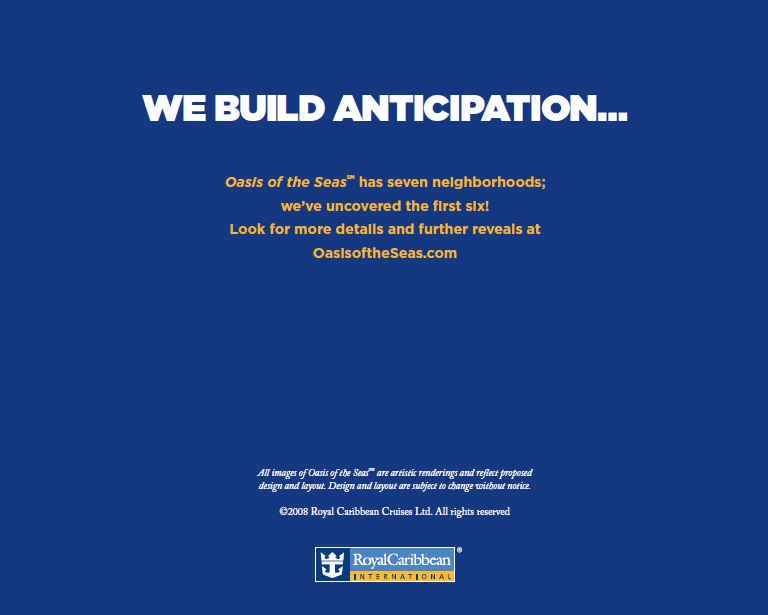 Ft. Lauderdale Labadee, Haiti Falmouth, Jamaica Cozumel, Mexico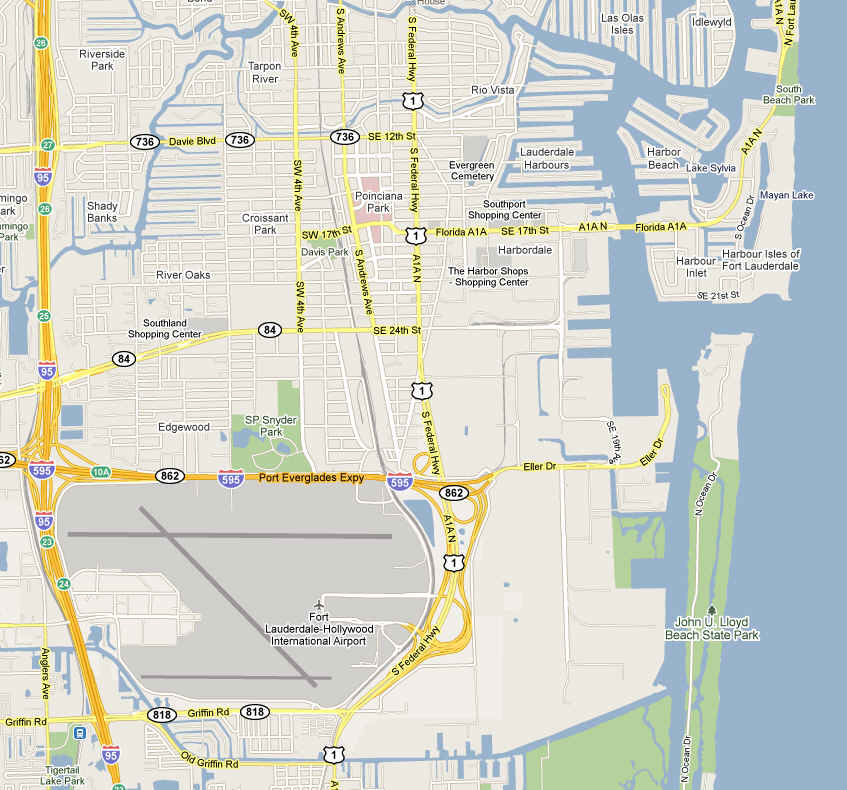 Food Network - Rachael Ray on Ft. Lauderdale

Ft. Lauderdale Labadee, Haiti Falmouth, Jamaica Cozumel, Mexico
______________________________________________________________________________________________
Labadee is a peninsula leased by Royal Caribbean Cruise Lines on Haiti for their private use. The entire day is
spent on Labadee with RCL providing a BBQ style lunch and entertainment. There are plenty of beaches and water
activities available. We chose riding wave-runners, parasailing, shopping and relaxing when we were there in 2008.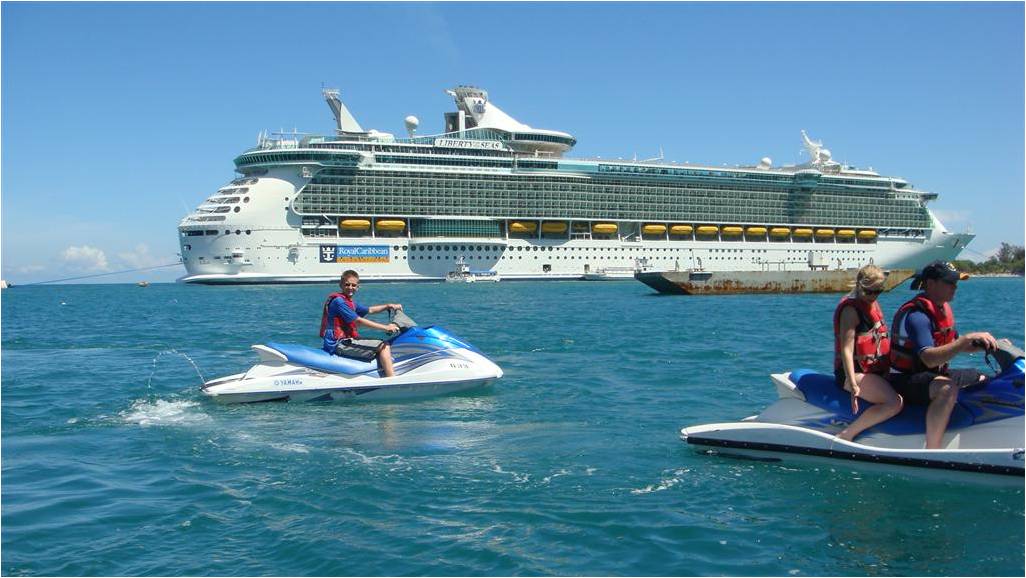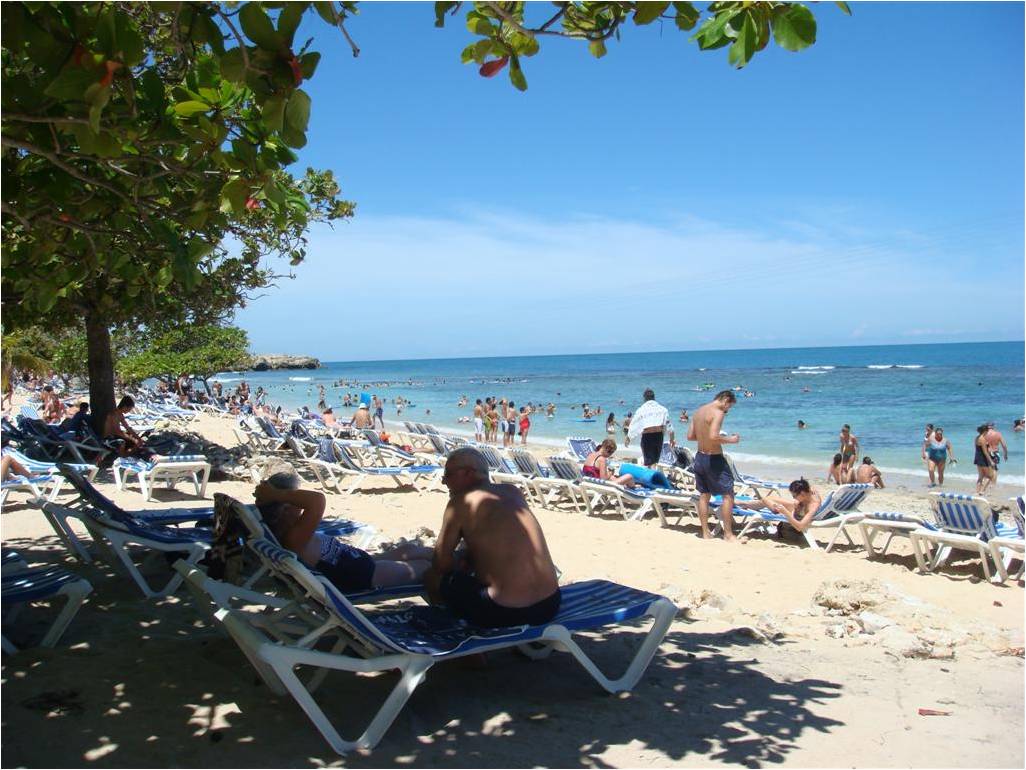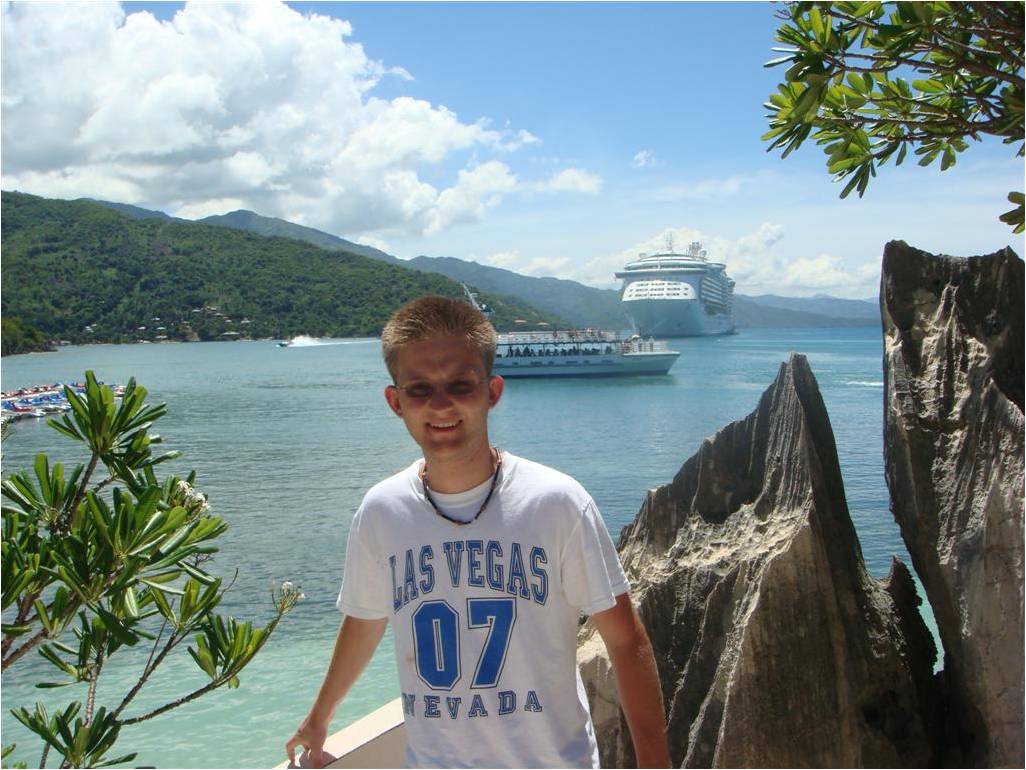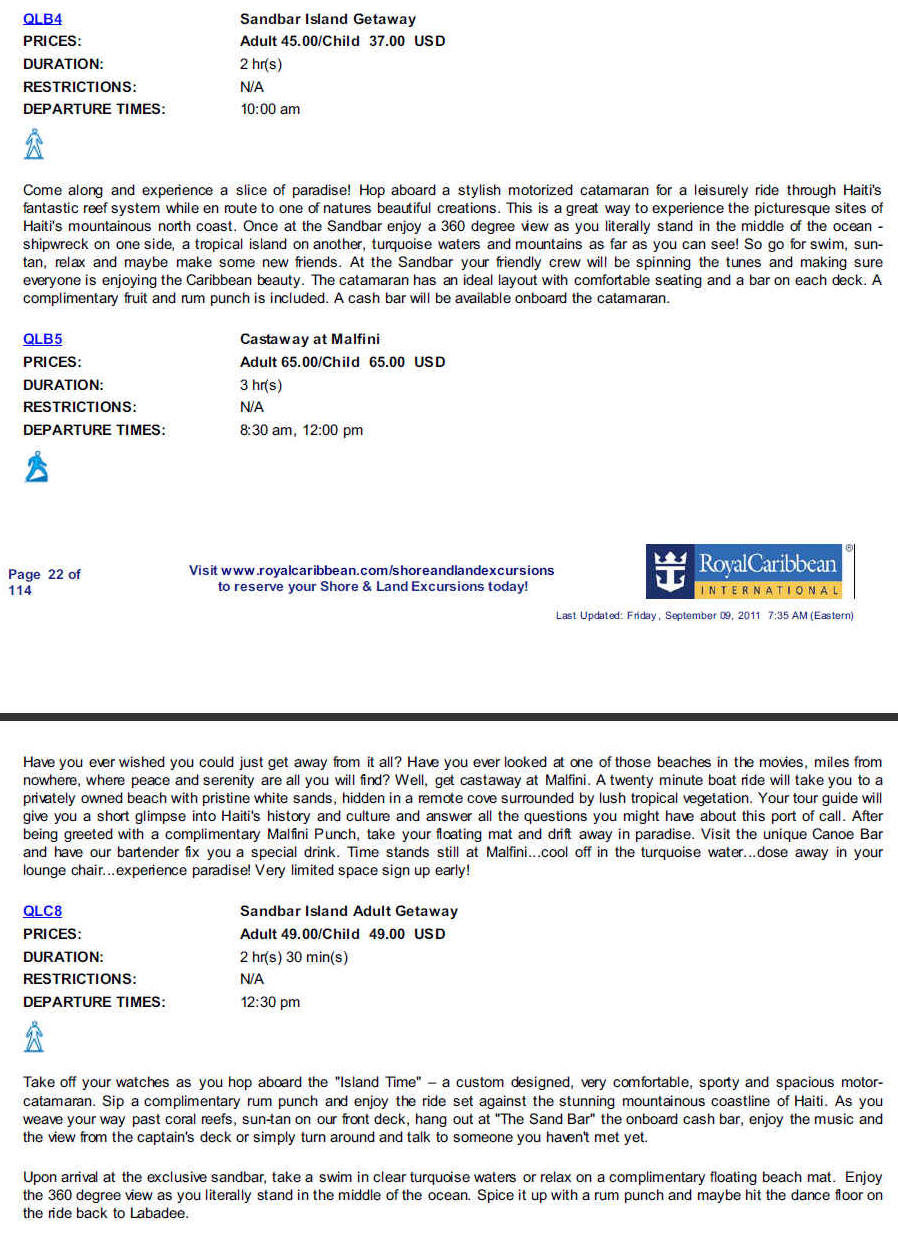 ______________________________________________________________________________________________
Ft. Lauderdale Labadee, Haiti Falmouth, Jamaica Cozumel, Mexico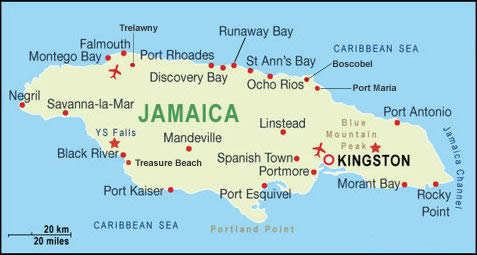 For some of the best bargains in Jamaica, head to the port town of Falmouth and start shopping. The Albert George Shopping and Historical Center, located in Water Square, features craft stalls and ancient artifacts dating back to the 1800s. While you're in Falmouth, tour the historical town center for a visit to the former residence of slave owner John Tharp, or the townhouse of Edward Barret. The crocodile farm and the Greenwood Great House, where the famous poet Elizabeth Barret Browning once lived, welcome visitors on a daily basis. Located about 20 miles from the popular Montego Bay, Falmouth is easy accessible via cab or bus. For the heart-conscience traveler, the walk or bike ride to Falmouth is a great way to burn some calories. Kingston flights to Falmouth are the easiest way to reach the resort town. Once here, travel by boat, bike or let your feet take you anywhere you need to go at this remote resort getaway.

Falmouth Travel Information
Good Hill Plantation: Built in 1775, this sugar and coconut plantation has been well preserved over the years to serve as a learning experience and a tourist attraction for anyone seeking a lesson in Jamaicaís history. Decorated with old furniture and 18th century remnants, itís hard to believe that this picturesque attraction was once used as slave quarters. You can book your stay at one of the holiday villas or have the option of just seeing it for the day. Either way, the experience is truly a memorable one.

Luminous Lagoon: This isnít the rafting youíre used to: If sitting sedentary on your flight to Falmouth has you longing for a more active ride, then the glistening waters Marina is the place for you. Take a boat right at dusk to see the water illuminated by phosphorescent light. Itís as simple as gliding your hand through the waves, or taking a dip in the shallow (4-5 feet) waters to enjoy the beauty of light.

Half Moon Beach: Perfect for honeymooners, this ultra spacious accommodation makes romance priority number one. If your flight to Falmouth wasnít exactly a dreamy few hours, then Half Moon Beach will turn your first ordinary few minutes on the island into many starry-eyed hours. Looking for a place to have both a wedding and a honeymoon? The wedding bridge makes the perfect spot to say eternal vows, and with private villas for small groups, your friends and loved ones can all share your day. The dining terrace, shopping arcades, and sailboats are enough to keep any active group satisfied.

Martha Brae Rafterís Village: Take an unforgettable 90-minute trip down a three-mile river in Trelawny for the ultimate dynamic experience. Rafting trips for all ages are offered on Matibereon River. Now known as Martha Brae River, due to misunderstandings of speech, the waterway is surrounded by exotic mountain forests, and floats 30-foot 2-seat rafts down its gorgeous bends, allowing tourists and locals alike to take in the beauty of nature. So while youíre flight to Falmouth may not have been exactly scenic, Martha Braeís tour wonít let you down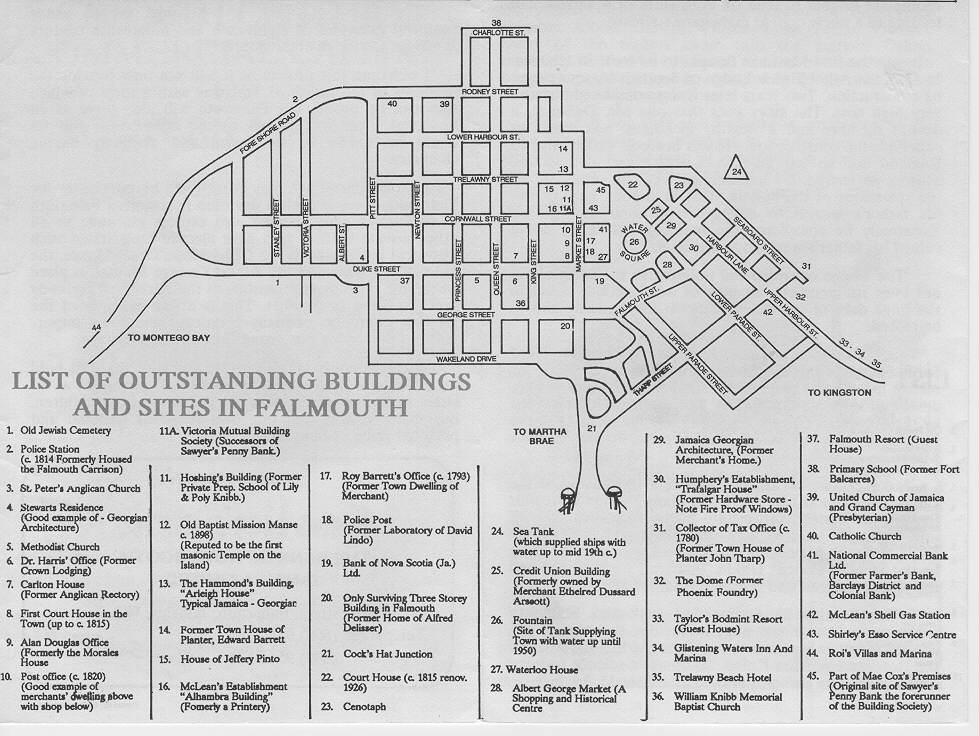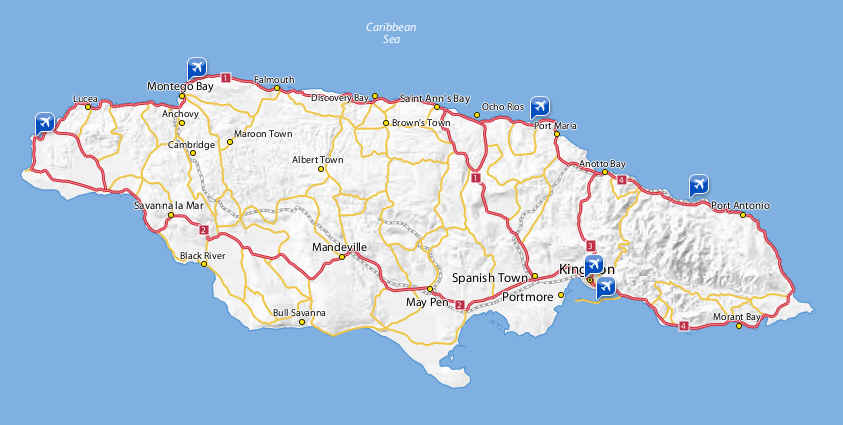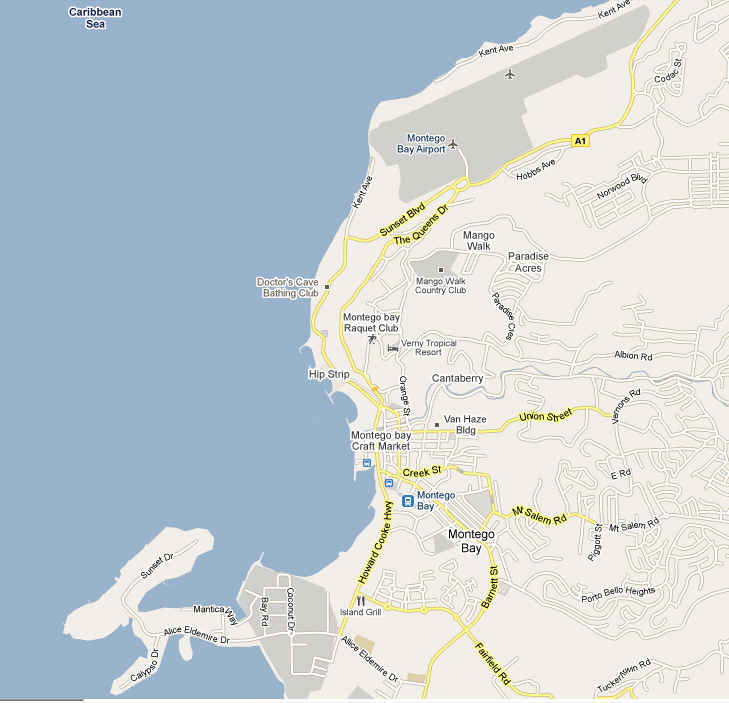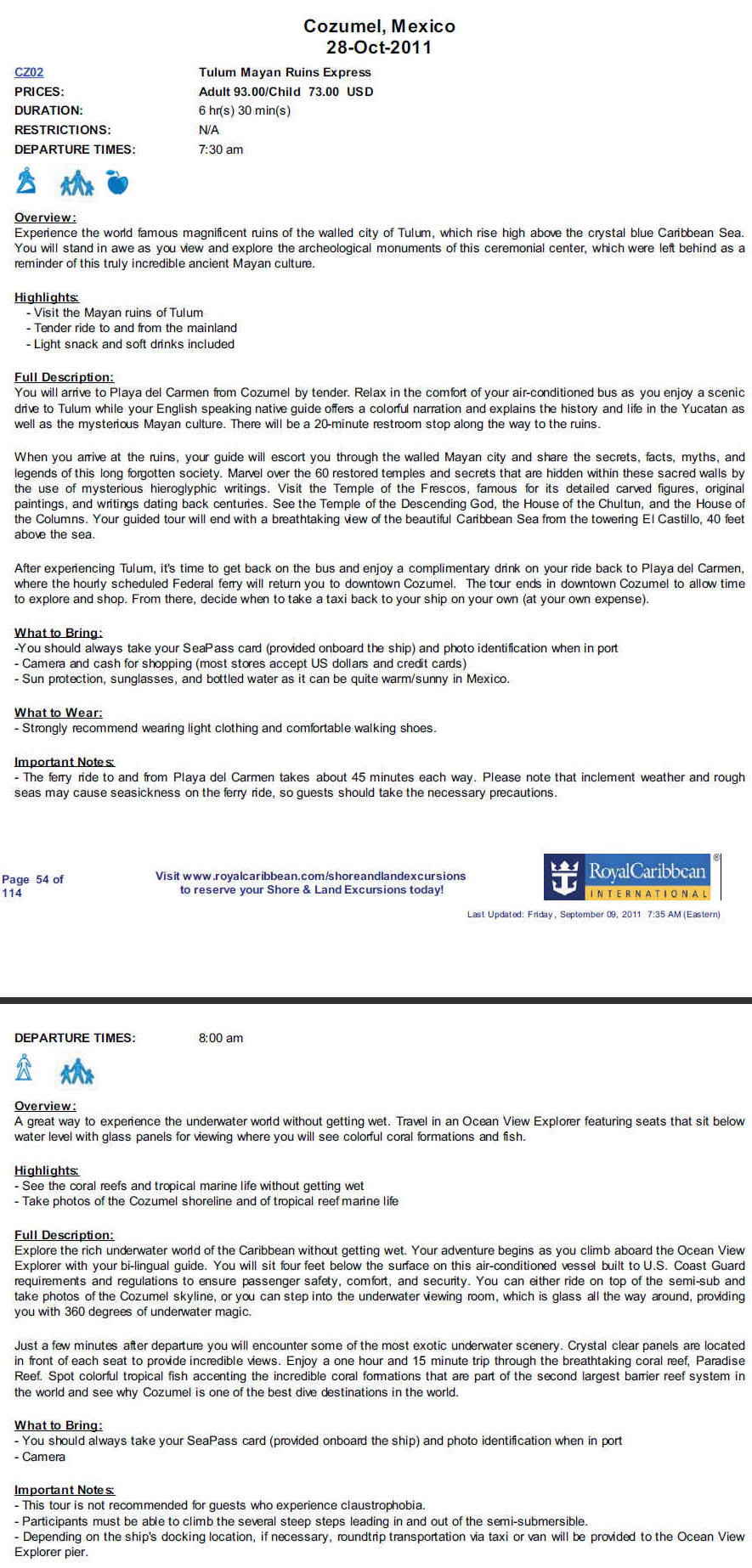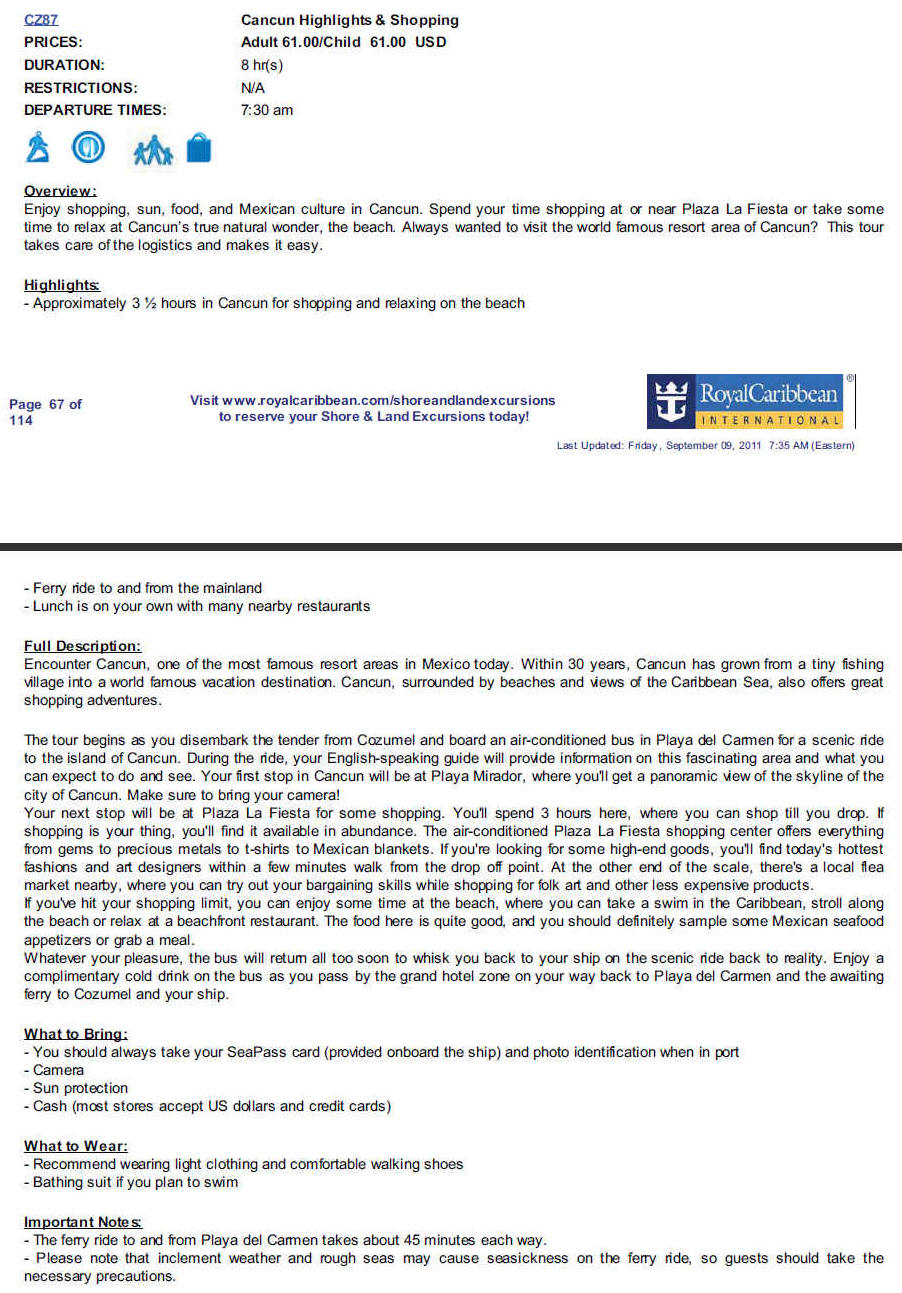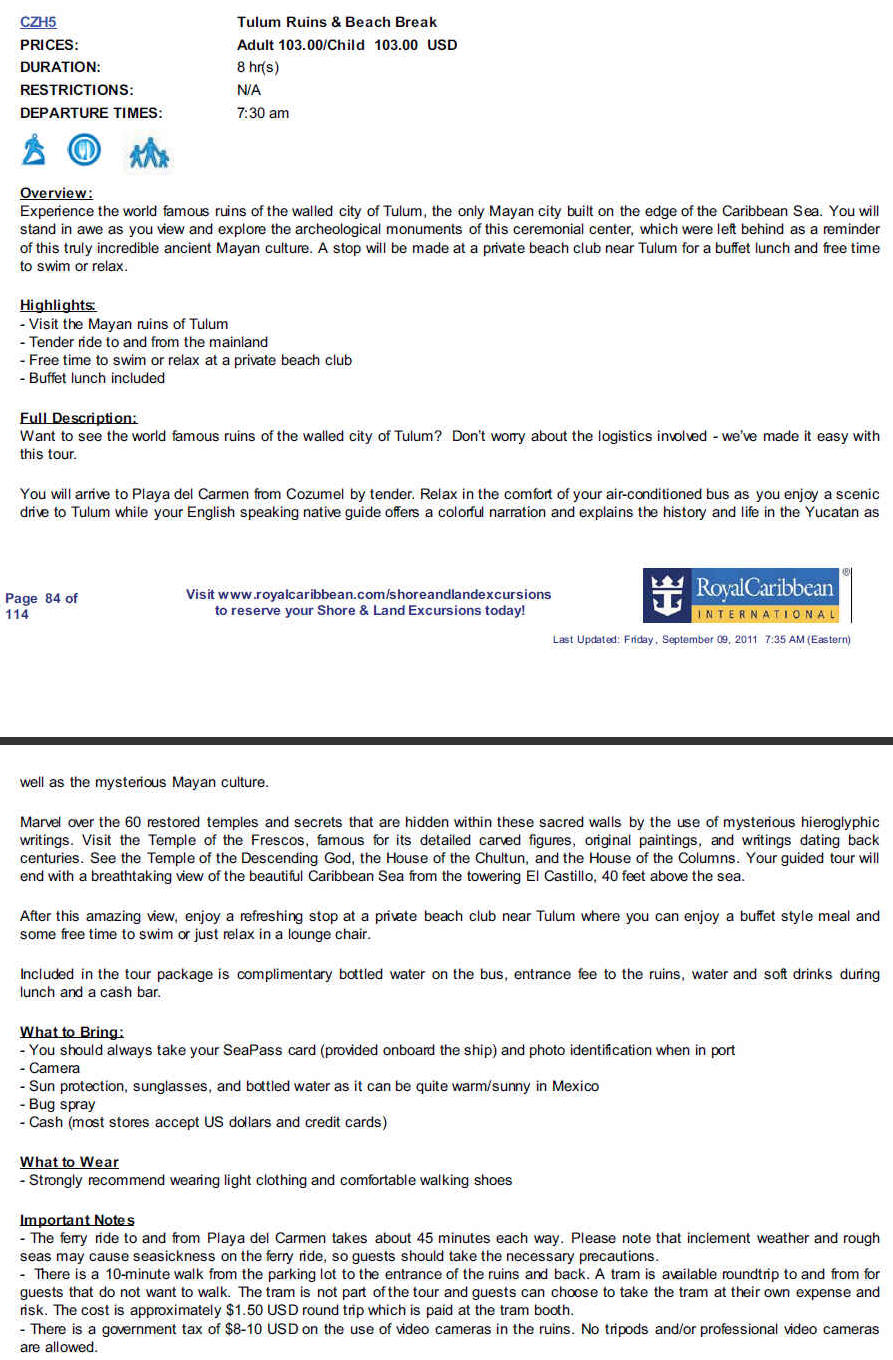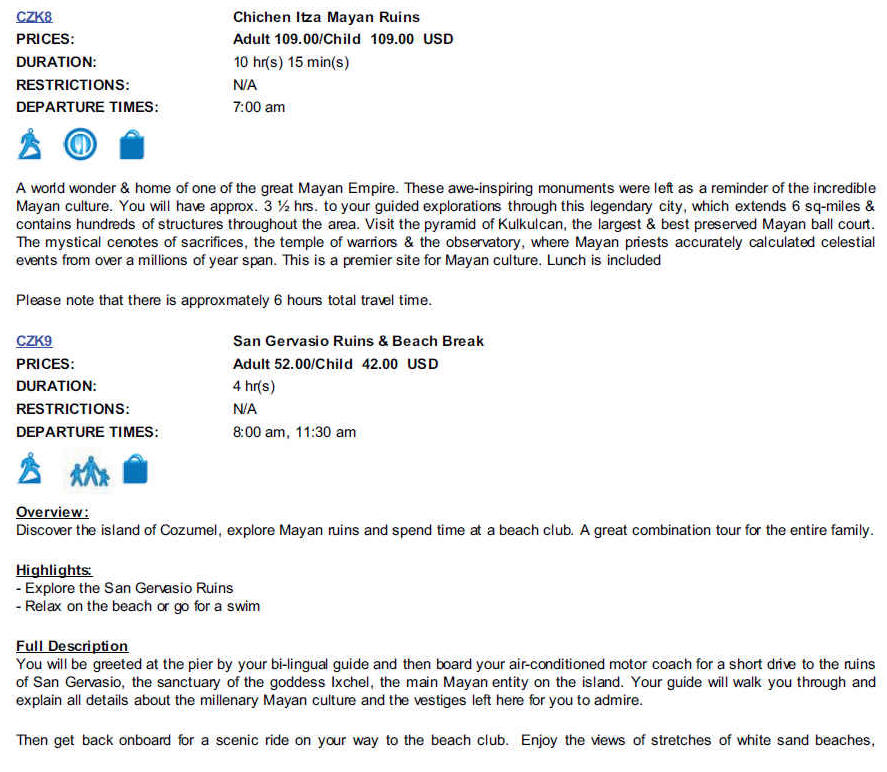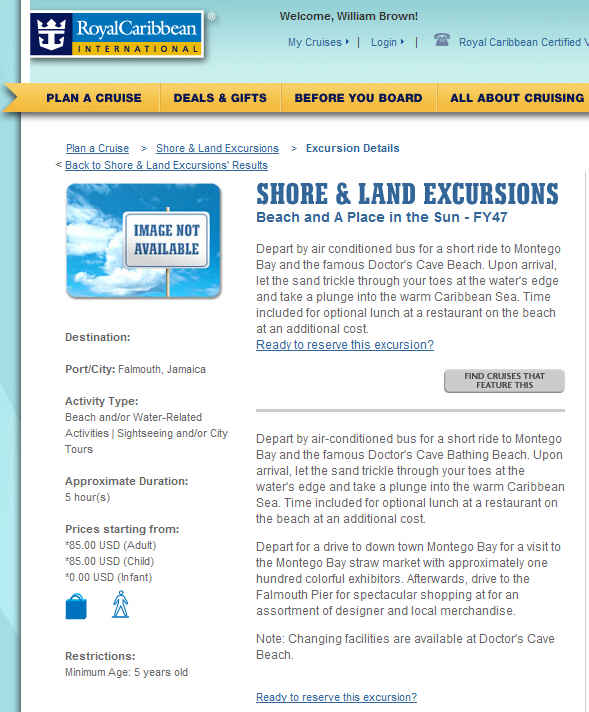 By Taxi & Bus Most cabs in Jamaica are older vehicles. Taxis in Kingston don't have meters, so agree on a price before you get in the car. In Kingston and the rest of the island, special taxis and buses for visitors are operated by JUTA (Jamaica Union of Travelers Association) and have the union's emblem on the side of the vehicle.
Look for a red Public Passenger Vehicle (PPV) plate, red plate with white letters starting with the letter "P". Taxis can be flagged down on the street or summoned by phone. Rates are per car -- not per passenger. Technically, JUTA cabs are supposed to have meters, but most are not in working order. Therefore, again, agree on the price of the trip before booking.
Cab fares should be posted inside the taxi; if you don't see them, you have the right to request a copy from the driver. A 10% to 12% tip is usually added. Avoid pirate or unlicensed taxis. Not only are they not metered -- they are illegal.
______________________________________________________________________________________________
Ft. Lauderdale Labadee, Haiti Falmouth, Jamaica Cozumel, Mexico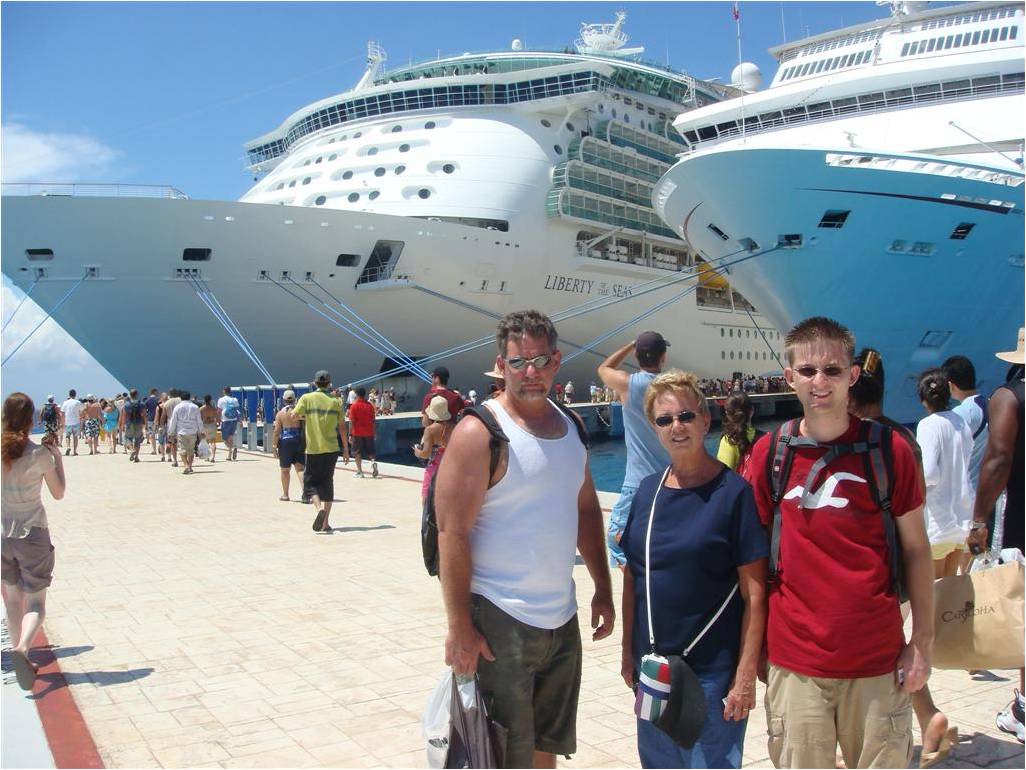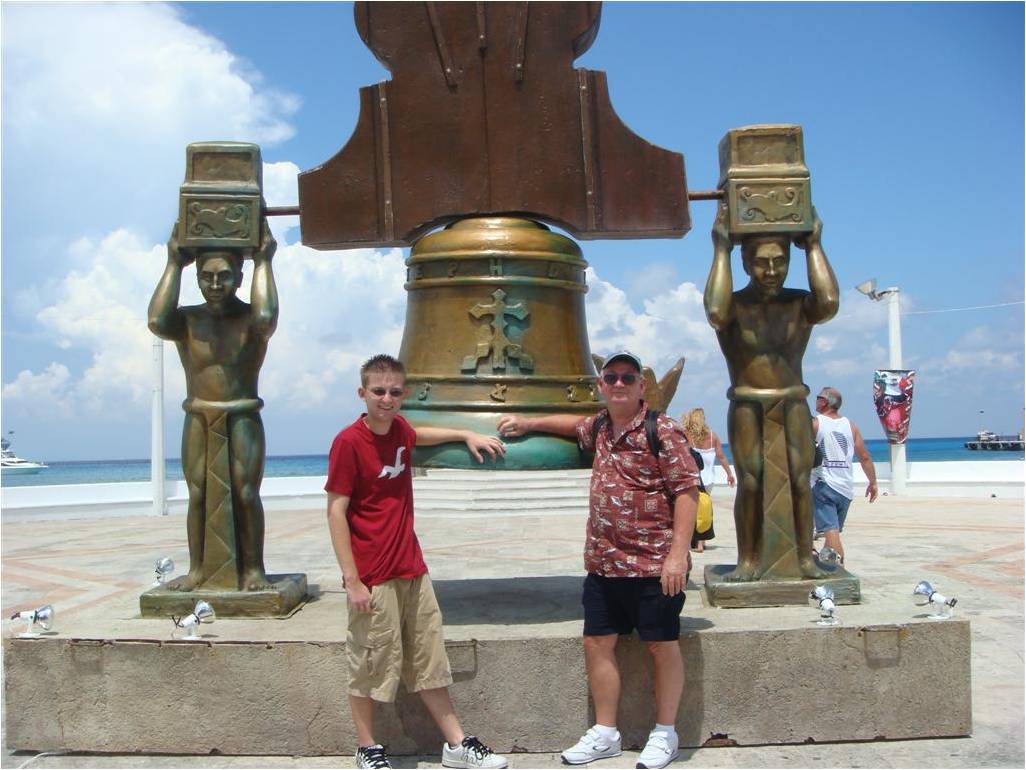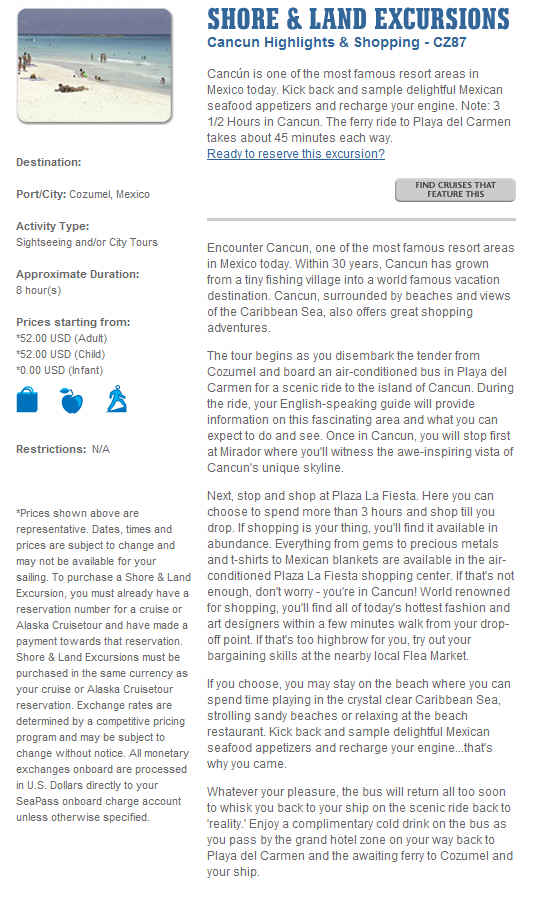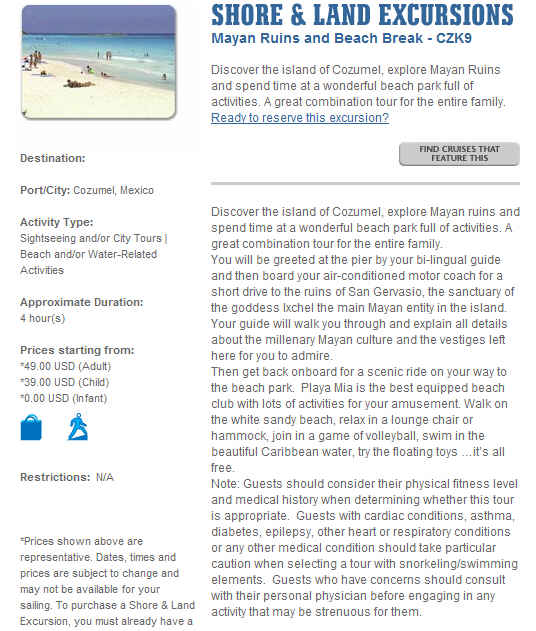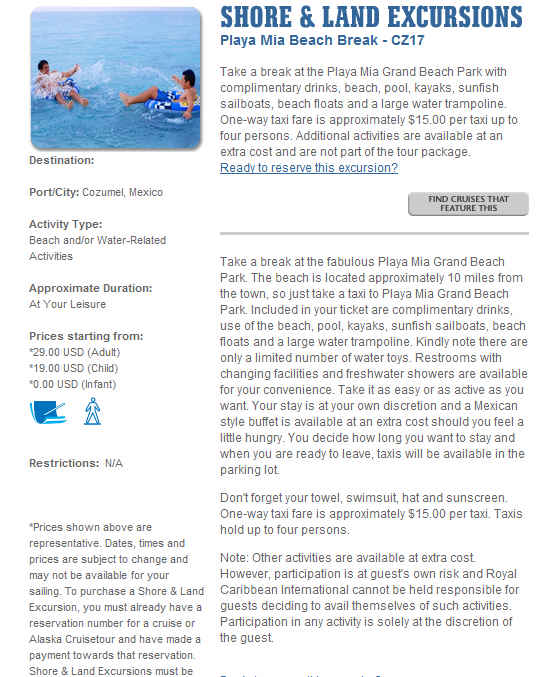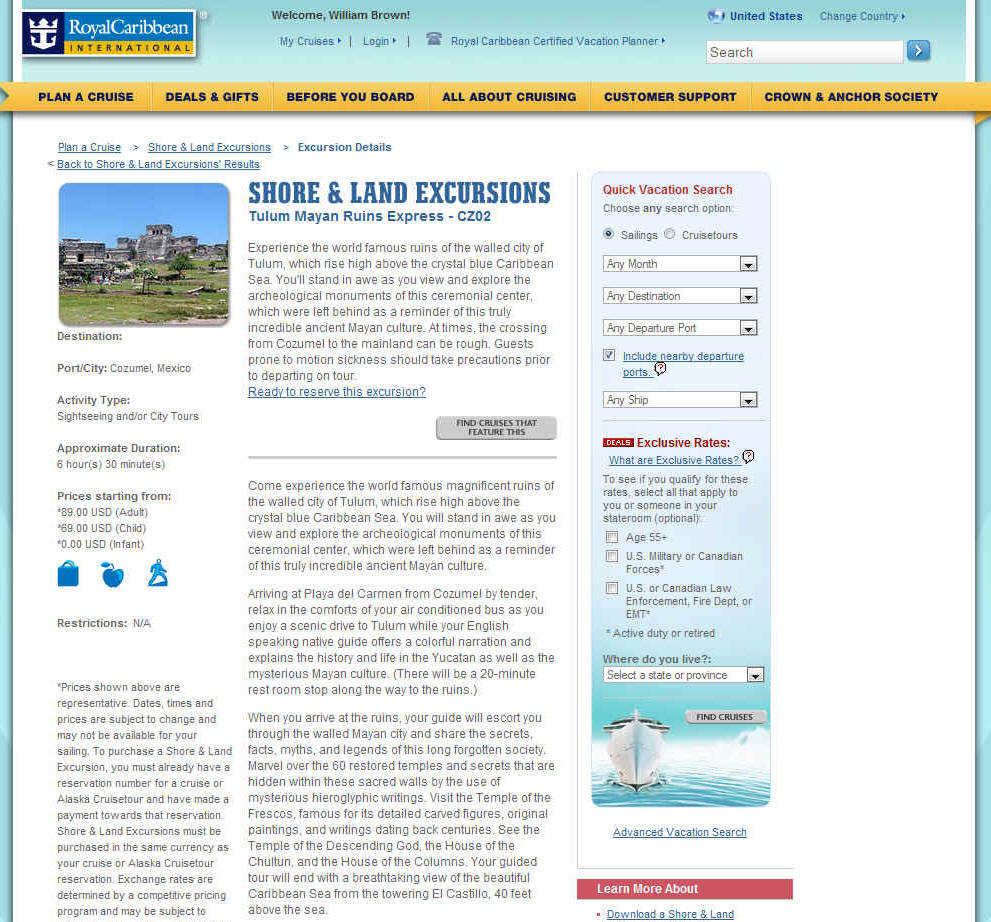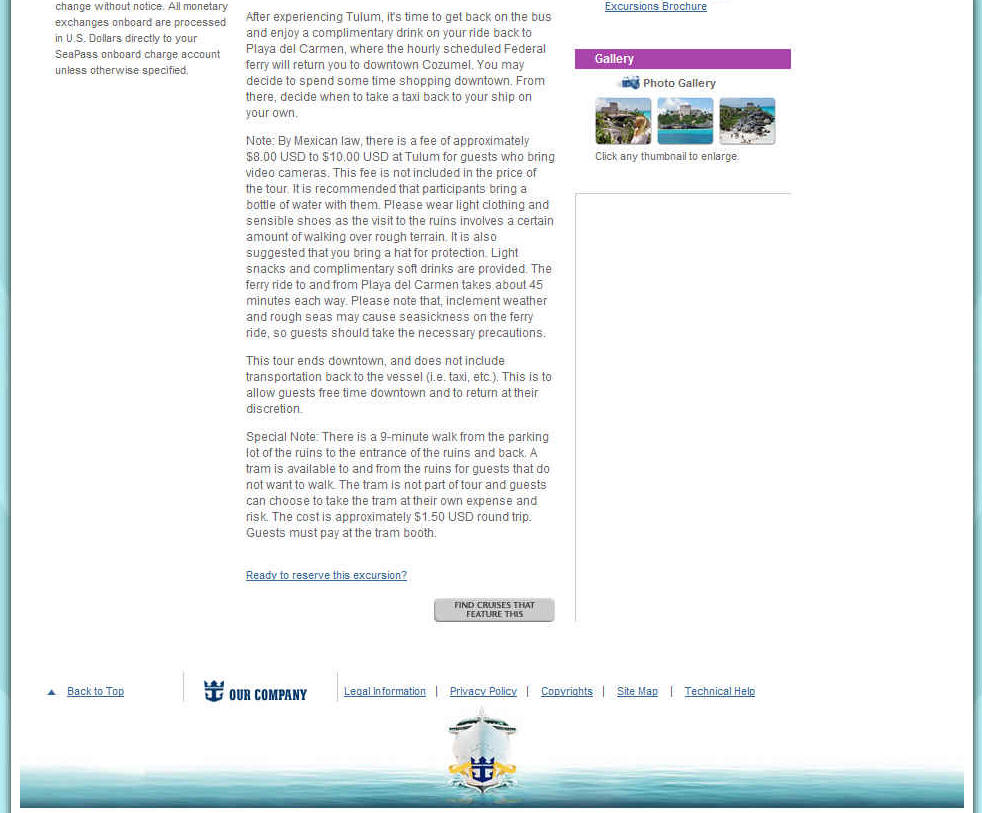 Ft. Lauderdale Labadee, Haiti Falmouth, Jamaica Cozumel, Mexico
______________________________________________________________________________________________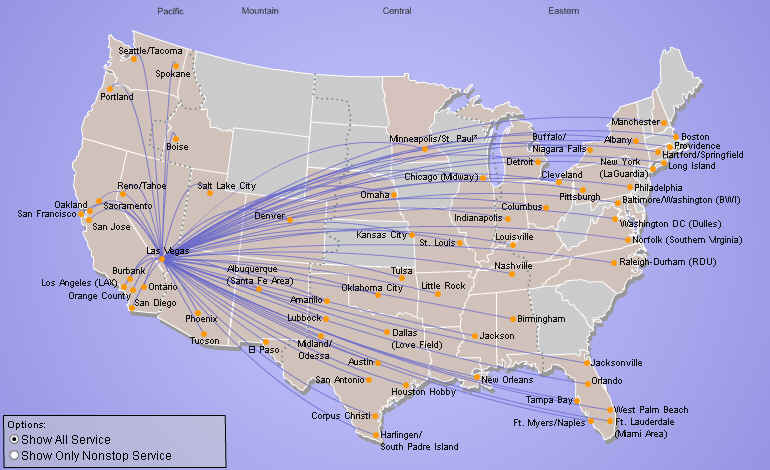 It is 133 miles between Naples, FL and Tampa, FL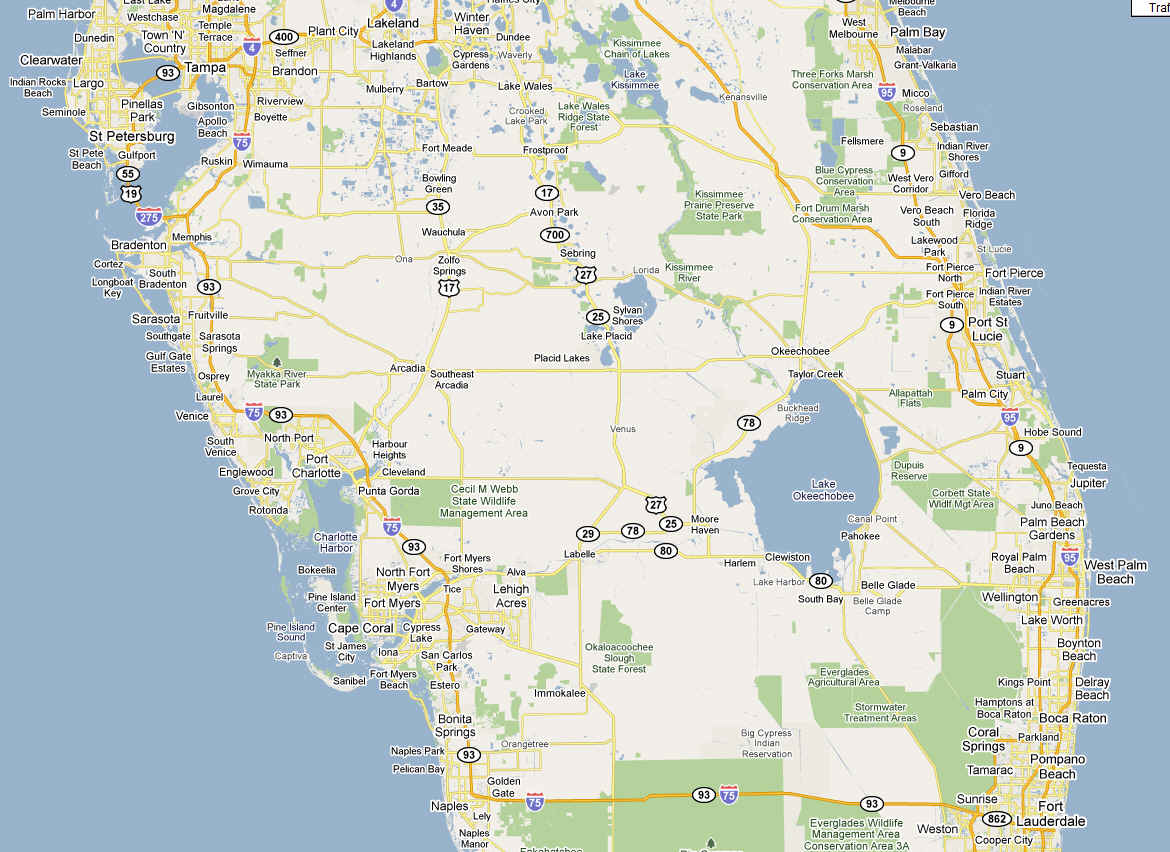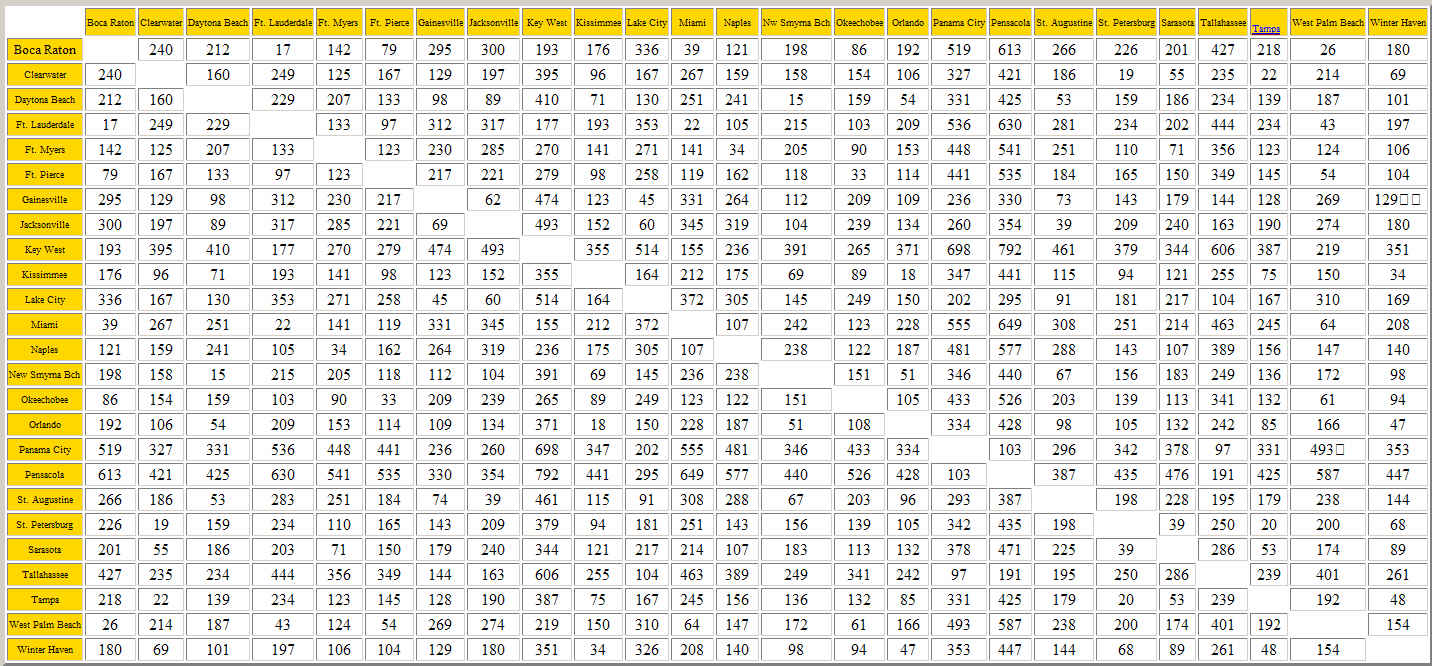 Florida question: Driving distance from Ft Lauderdale to Venice Florida? 196 miles.
Driving distance from Tampa Florida to Venice Florida? 73 Miles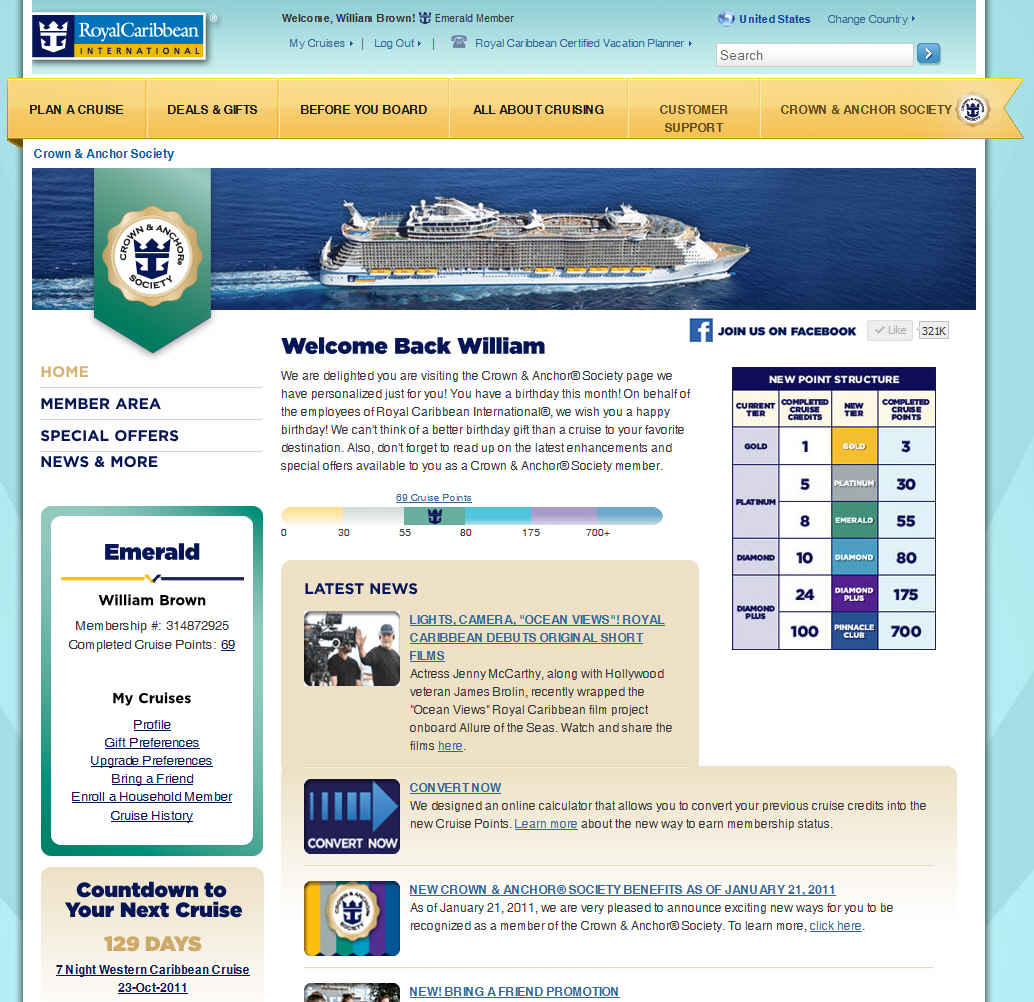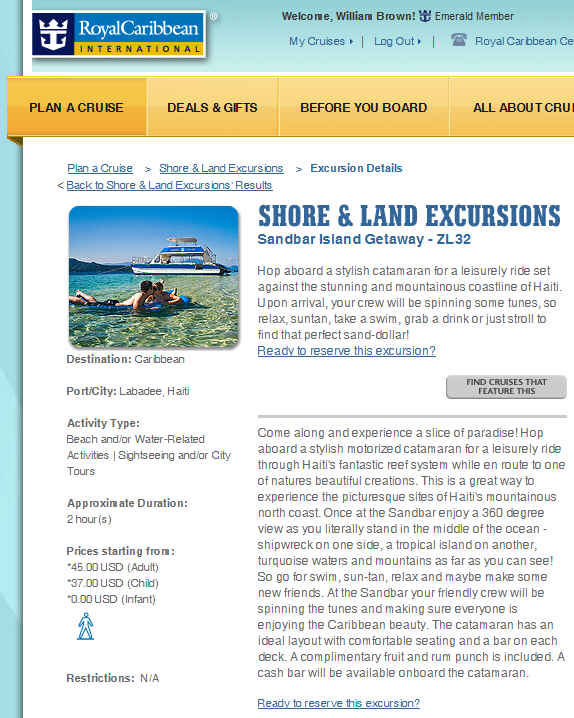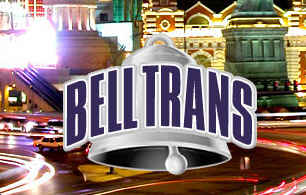 Bell Trans confirmed both ways
Depart: LAS VEGAS NV TO FT LAUDERDALE FL ( Travel Time: 4 hrs 40 mins )
Sat Oct 22 2850 Depart LAS VEGAS NV (LAS) at 09:10 AM
Arrive in FT LAUDERDALE FL (FLL) at 4:50 PM
Depart: FT LAUDERDALE FL TO LAS VEGAS NV ( Travel Time: 7 hrs 50 mins )
Sun Oct 30 1460 Depart FT LAUDERDALE FL (FLL) at 11:35 AM
Arrive in JACKSONVILLE FL (JAX) at 12:50 PM
Sun Oct 30 1919 Change planes in JACKSONVILLE FL (JAX) at 2:30 PM
Arrive in LAS VEGAS NV (LAS) at 4:25 PM
Hotel reservation made 1001776797454 thru Travelocity for Saturday, October 22