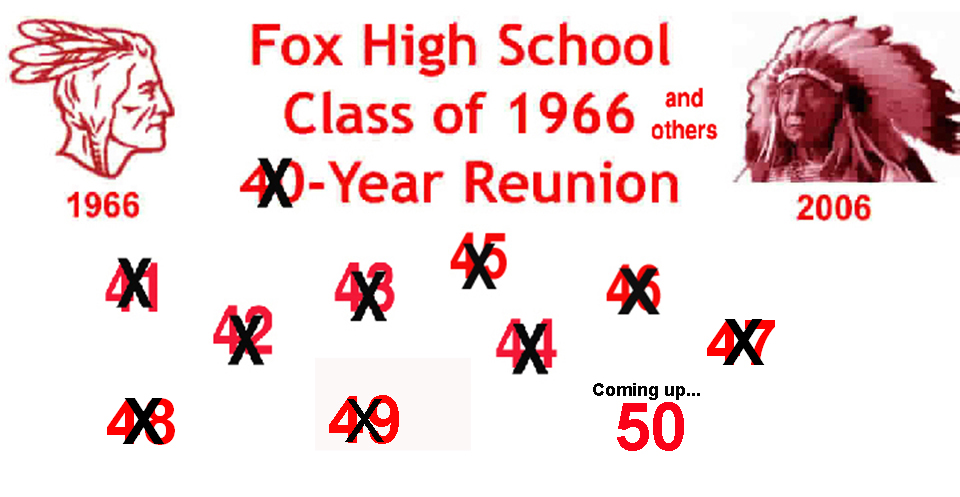 Pictures from previous reunions
Fox Reunion 2006 Fox Reunion 2007 Fox Reunion 2009
Fox Reunion 2010 Fox Reunion 2011 Fox Reunion 2012
Fox Reunion 2013 Fox Reunion 2014 (none) Fox Reunion 2015
2016 REUNION UPDATE
Everyone from our era is invited!
Ferd Lang Park (Red Bud pavilion)
Saturday, Sept. 17, 2016 - 10:00 a.m. til dark
(NOTE: The reunion for the classes of the early 70s is on the same date, but at the Birch pavilion. Combining our reunions on the same date will allow those of us who have friends and connections with that era to visit with them without coming back on another date)
Bring your own drinks, any snacks, etc., and can also bring your own food if you want.
BBQ pits are available if needed.
Spread the word!
Link to Ferd Lang Park Web Page
Map to Ferd Lang Park (the Old Valley Hi)