Videos
Day 1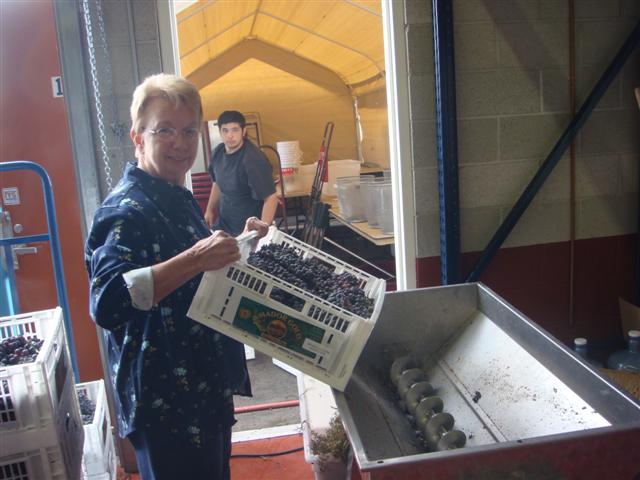 --------------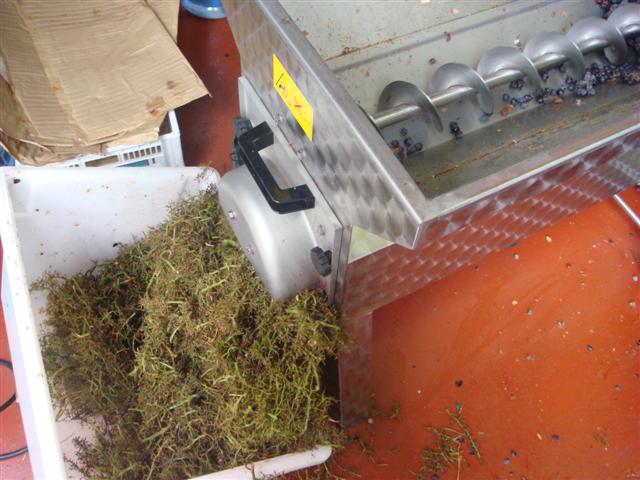 --------------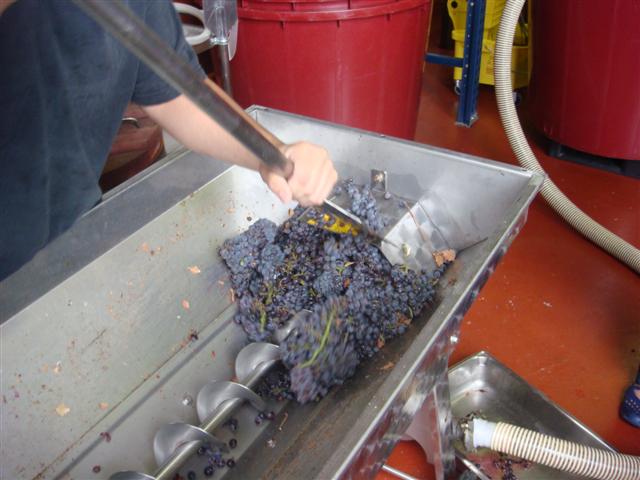 --------------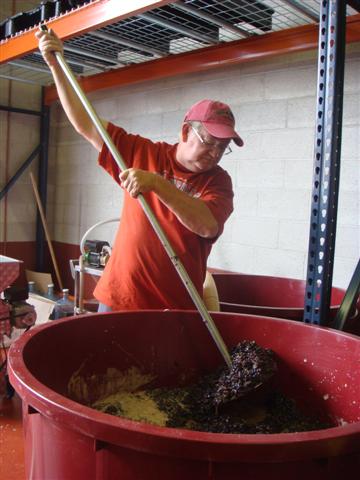 --------------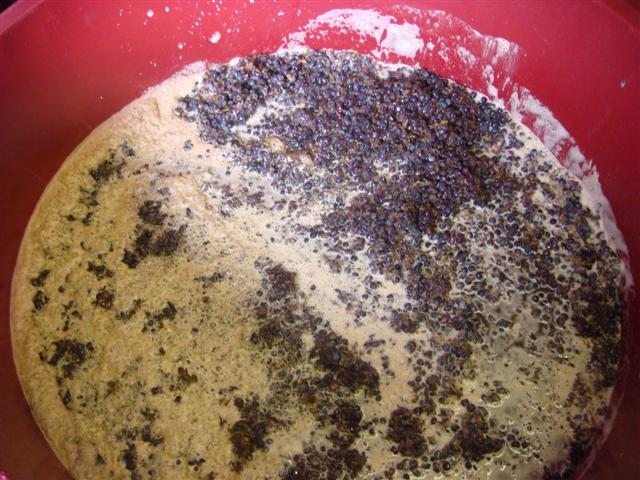 Videos
Day 2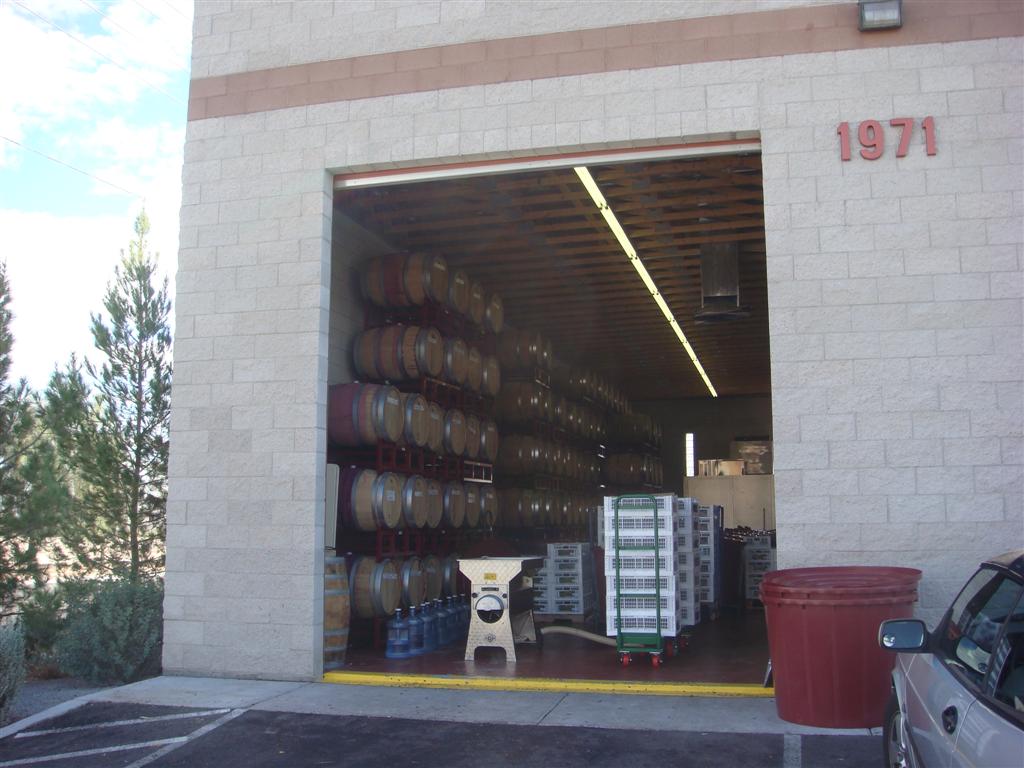 --------------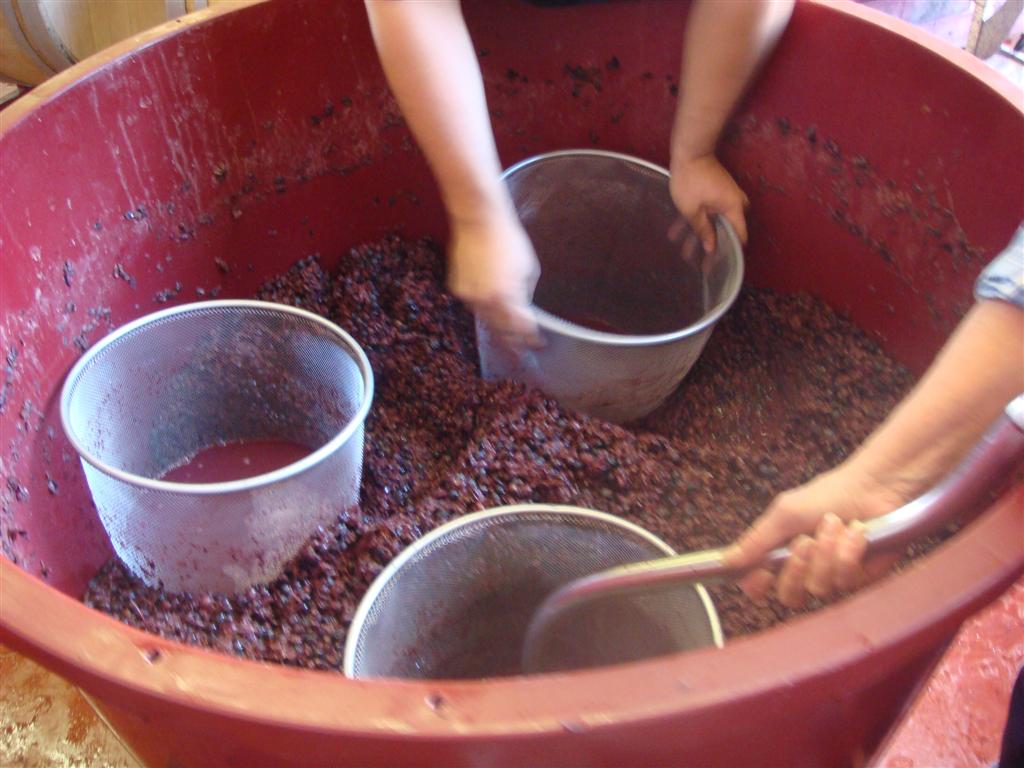 --------------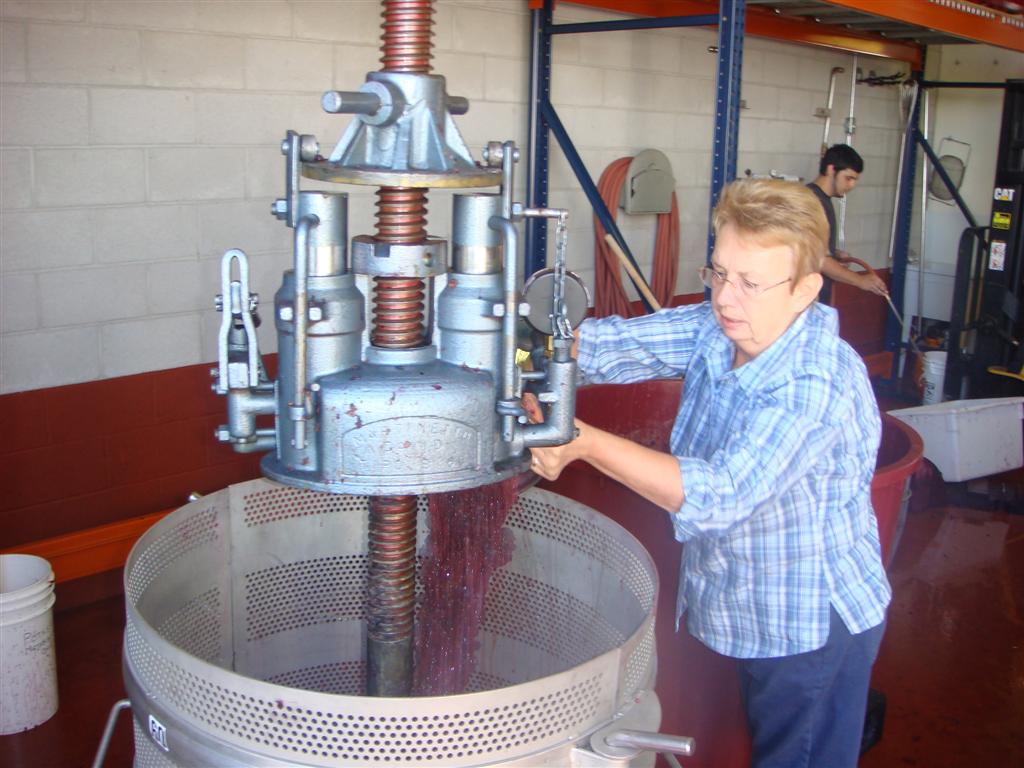 --------------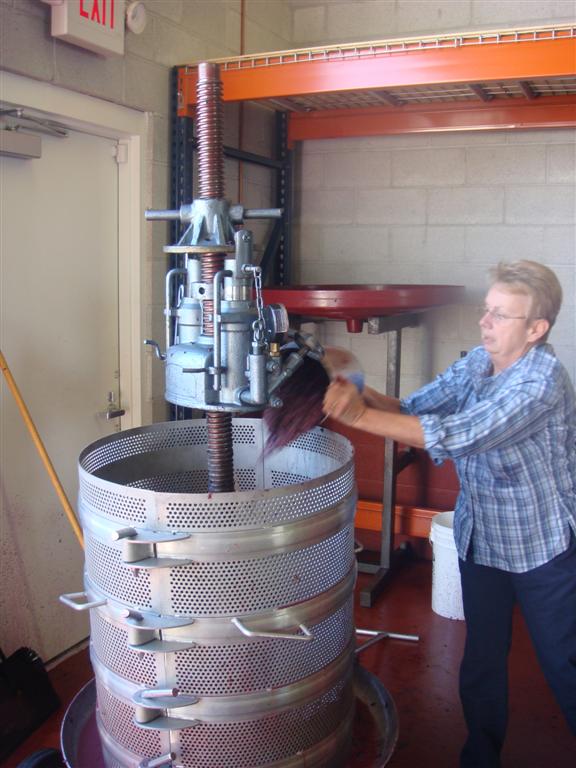 --------------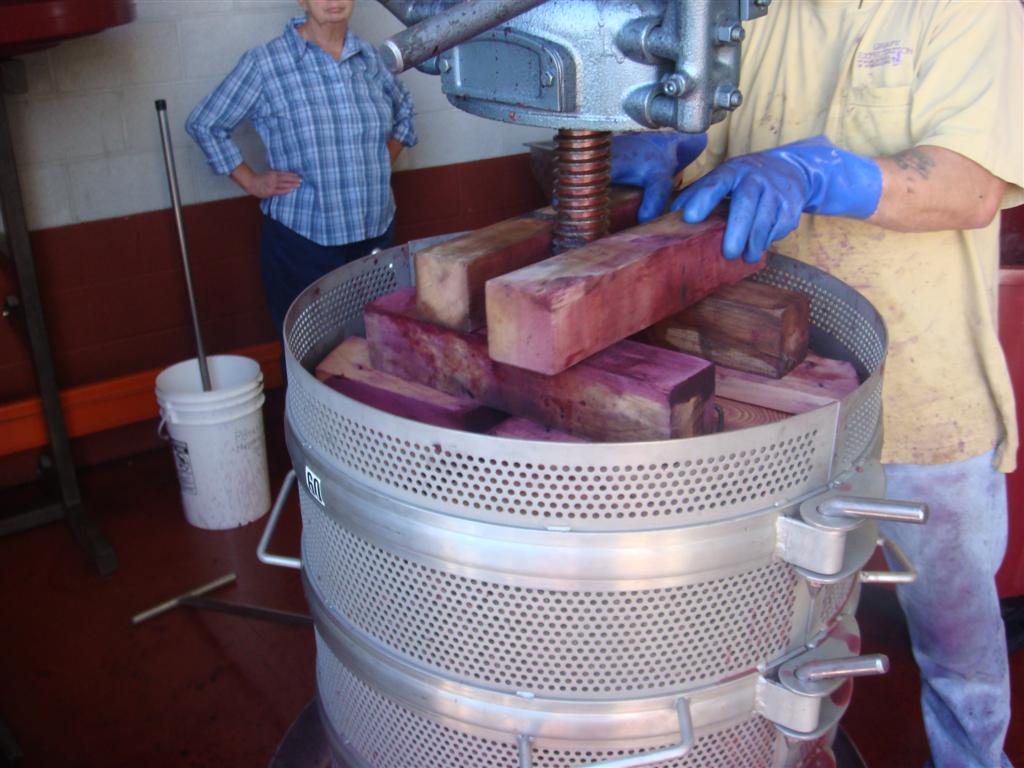 --------------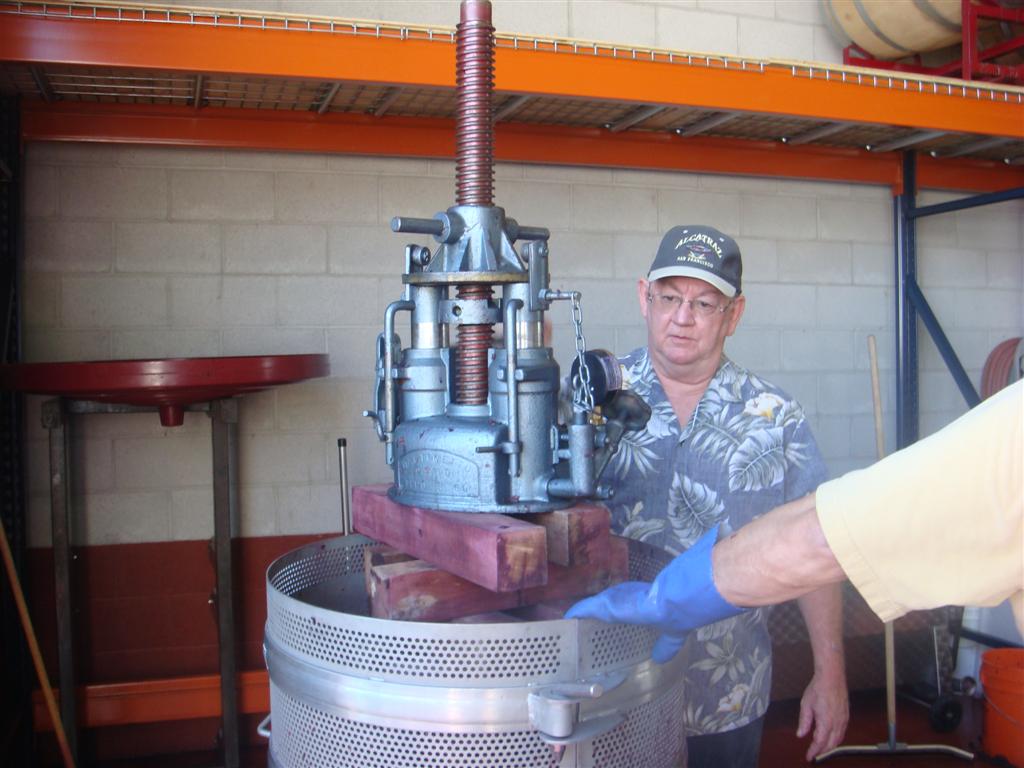 --------------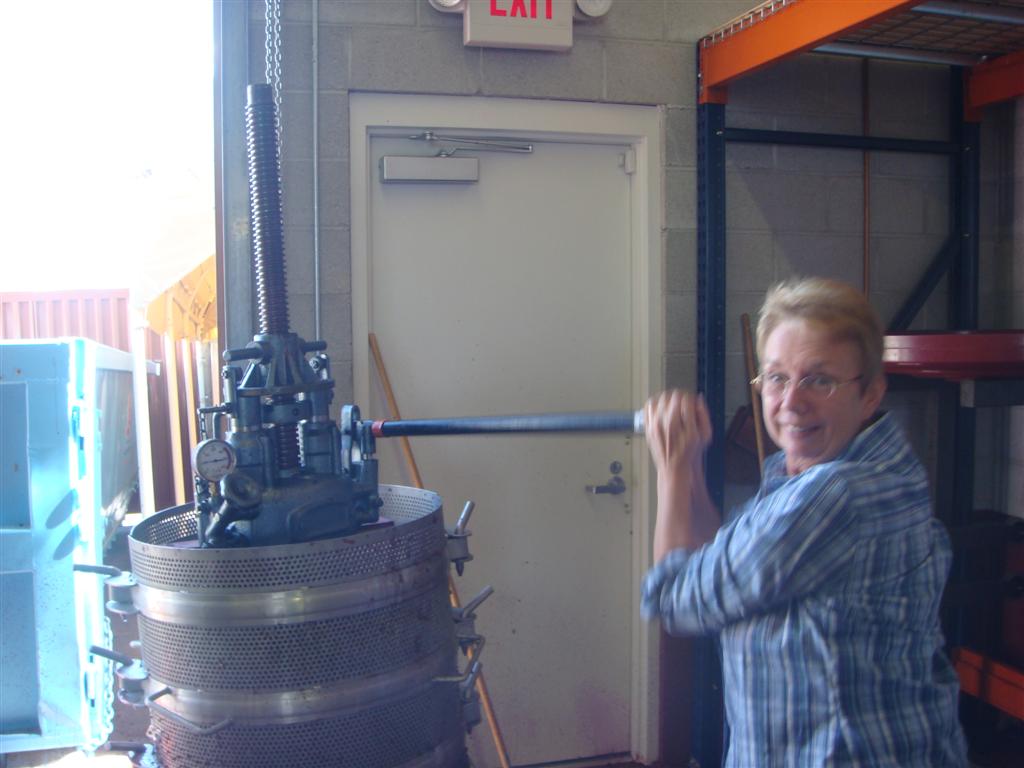 --------------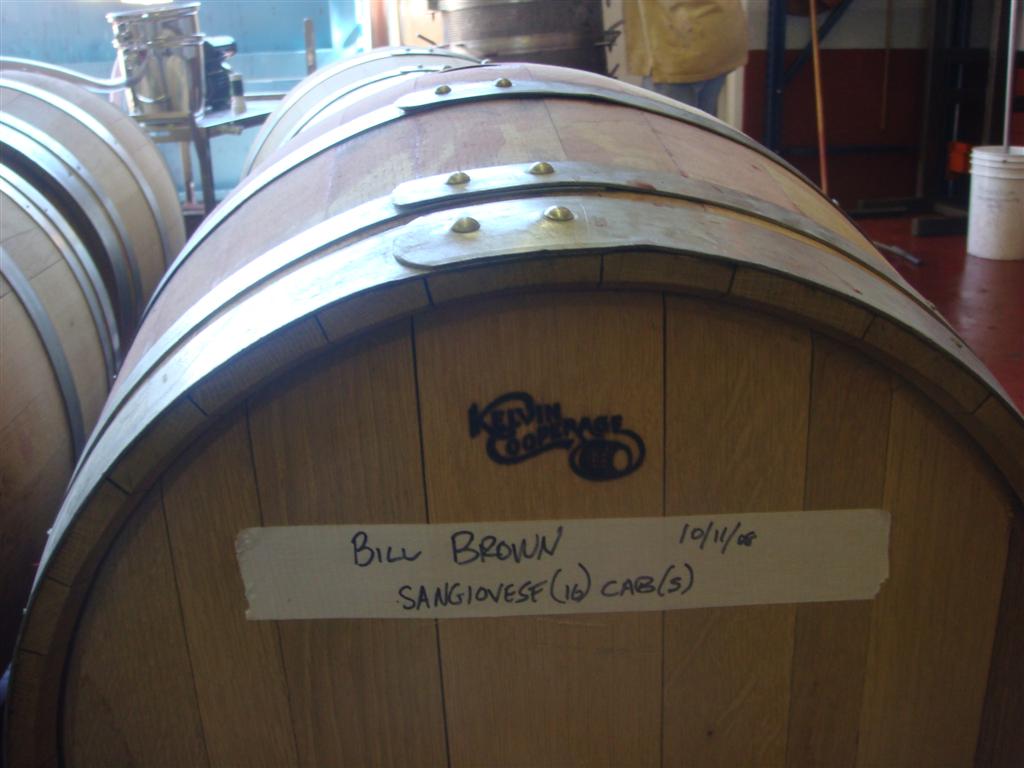 --------------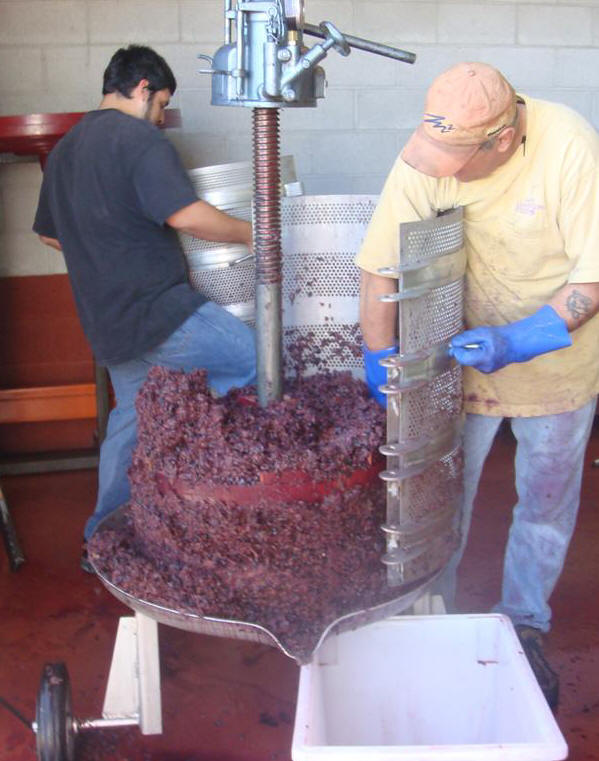 They weren't quite ready for us at 11:00, so they gave us
a bottle of wine and crackers to occupy our time.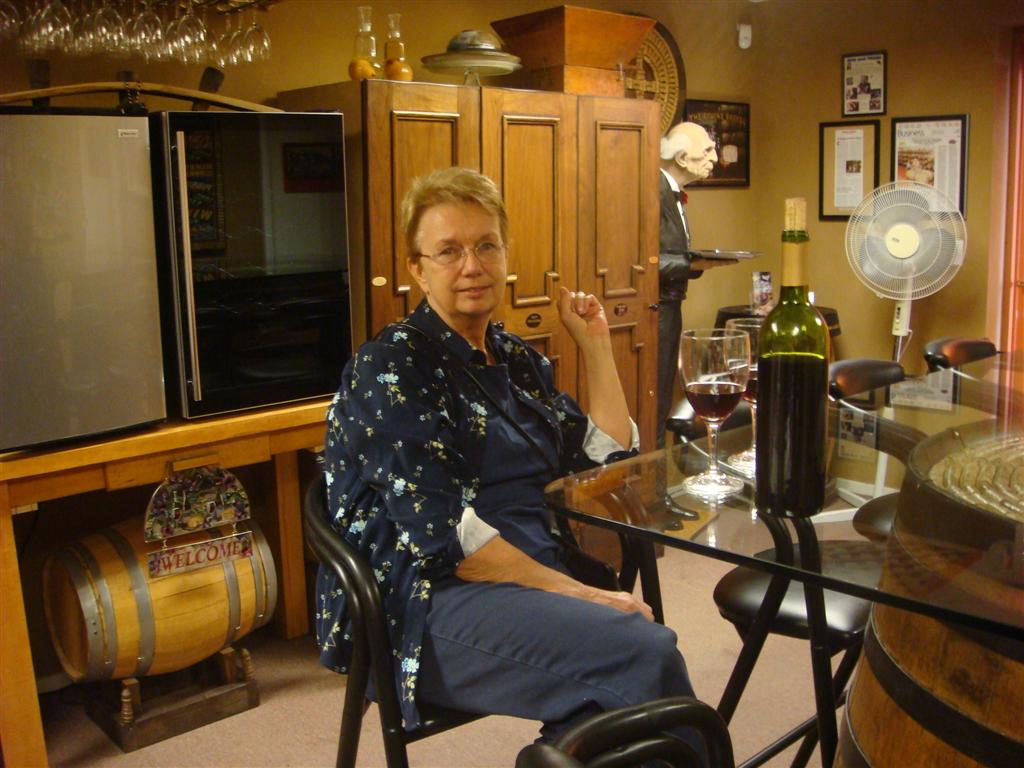 Each barrel requires 21 boxes of grapes.
Each box weighs 36 pounds.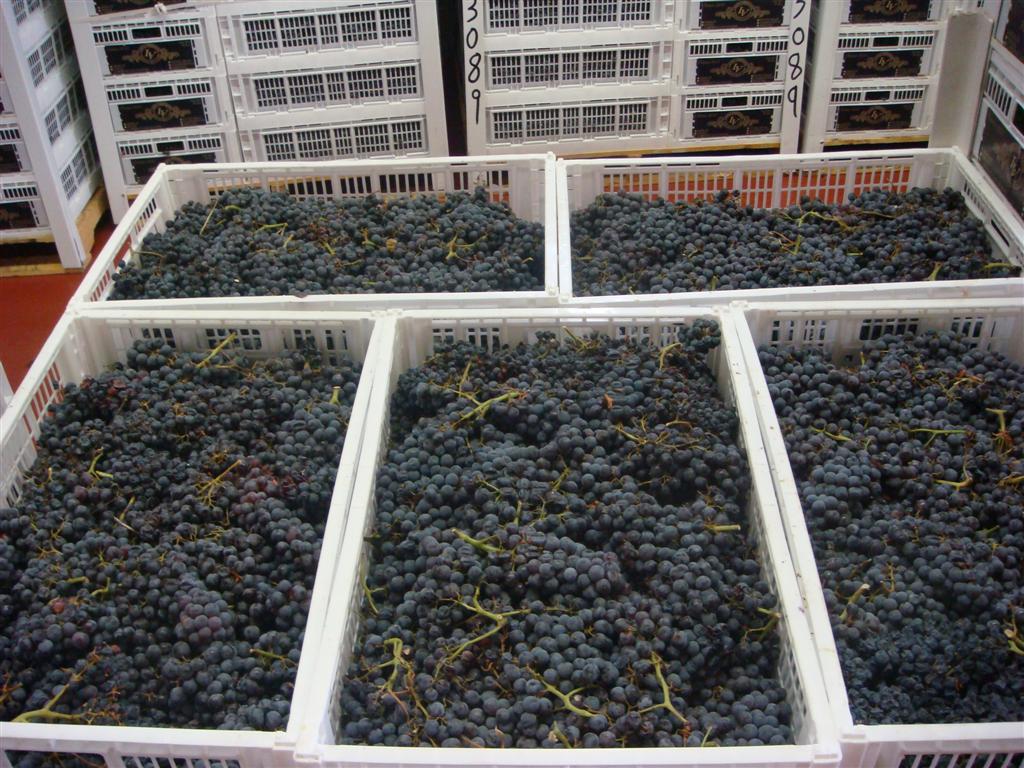 Gloria dumped one (almost)....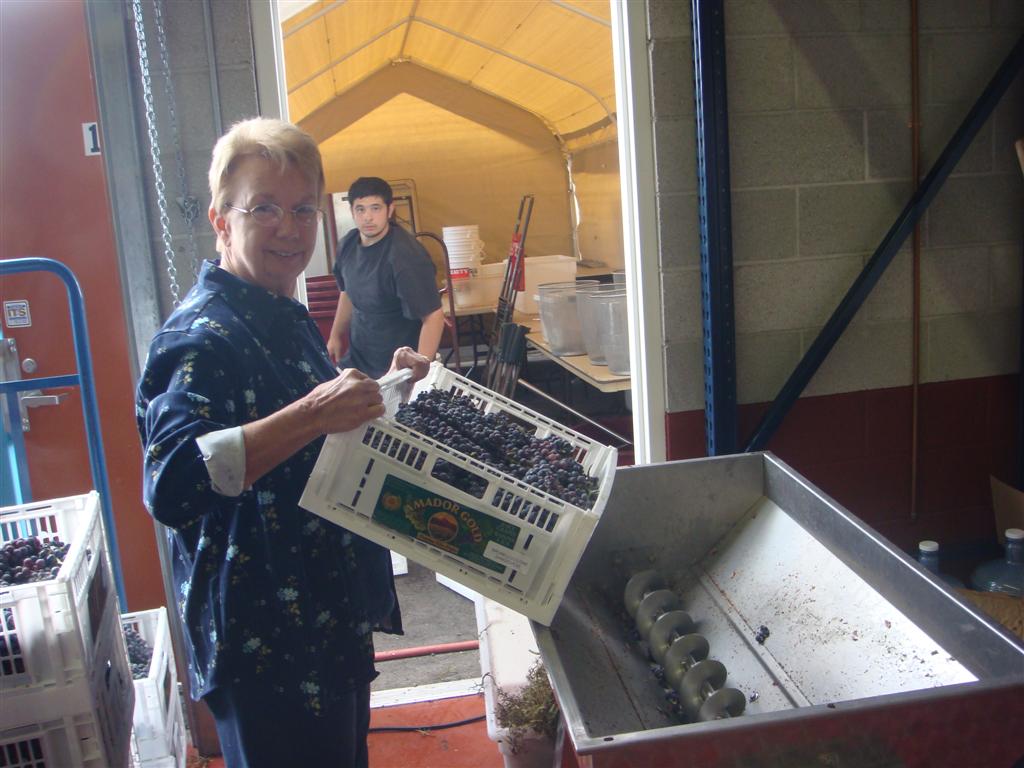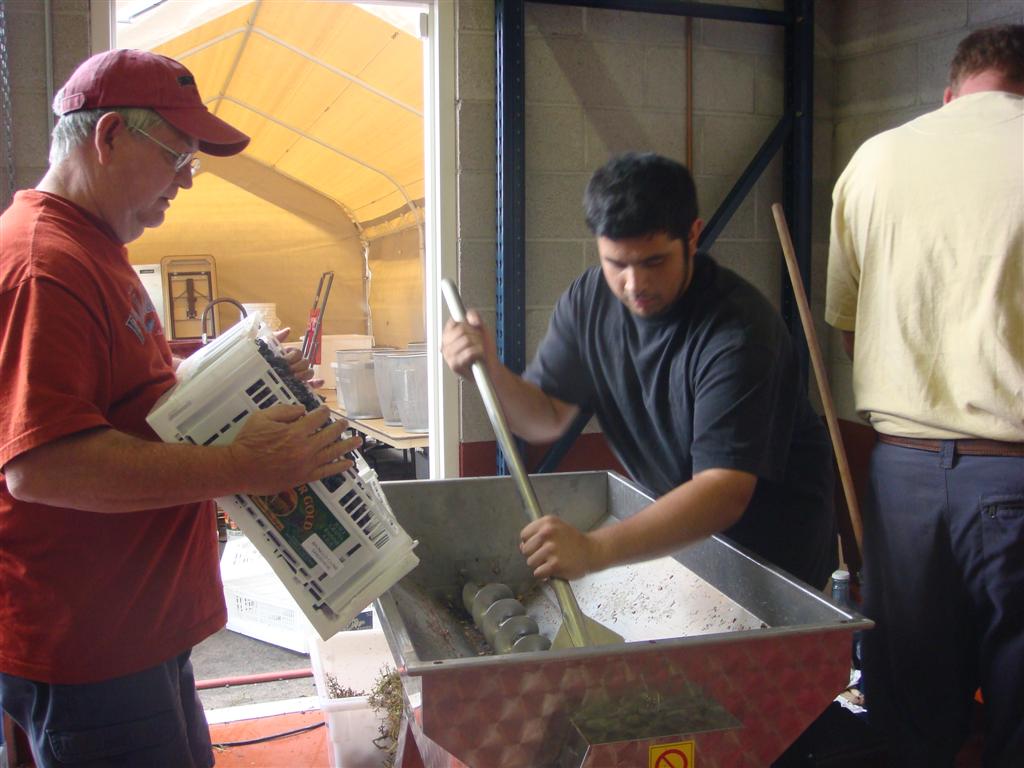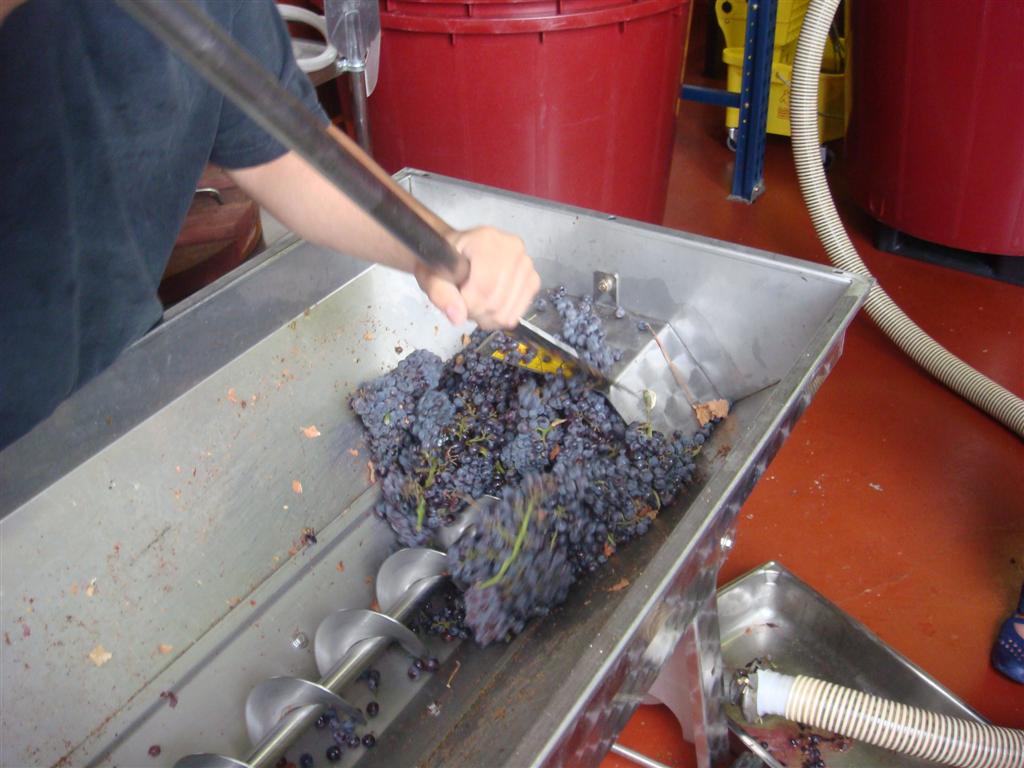 The whole grape and juice goes into a tub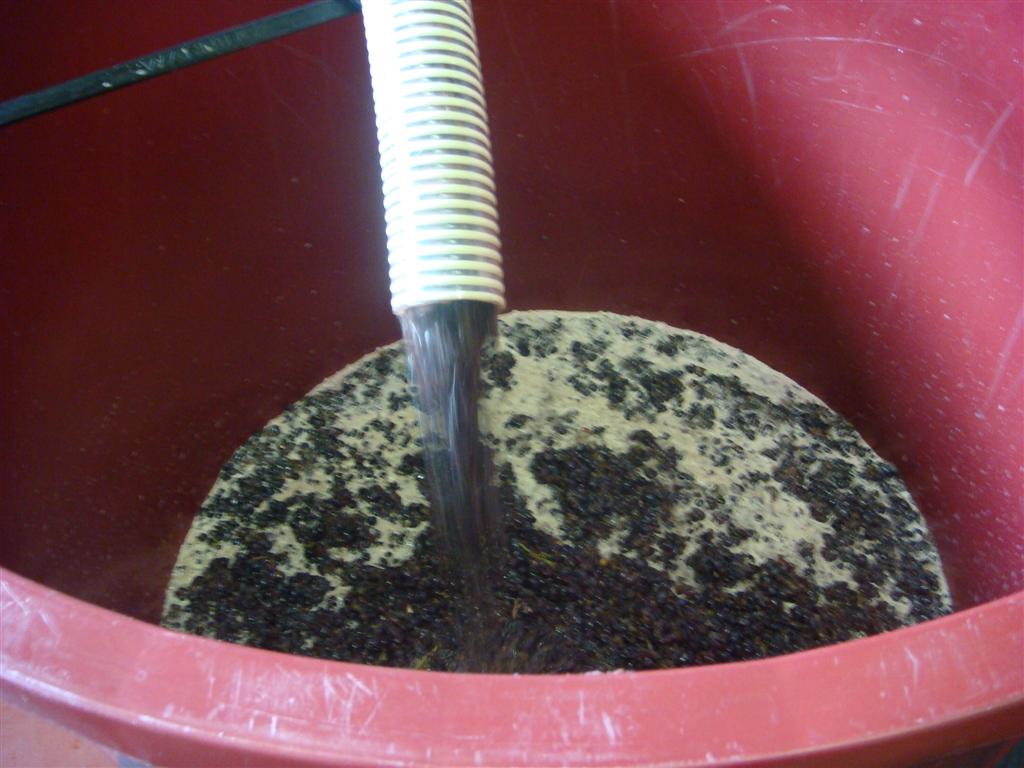 This was checked and showed 14% alcohol content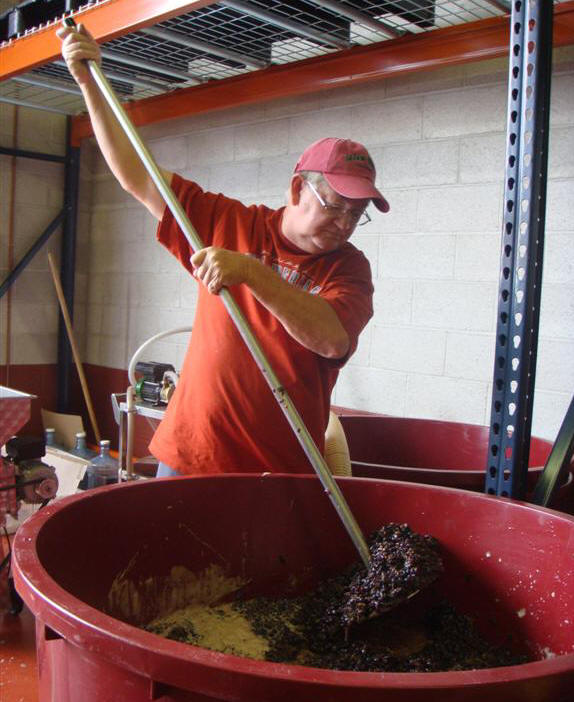 Checking for acidity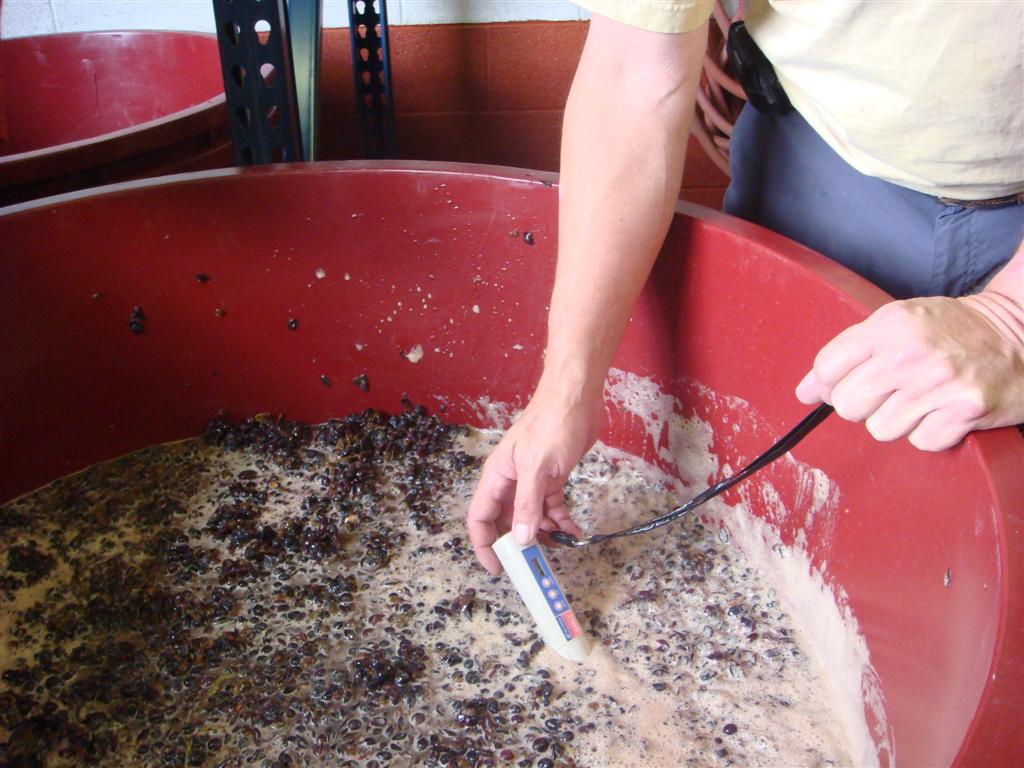 Our tub is marked and we return in one week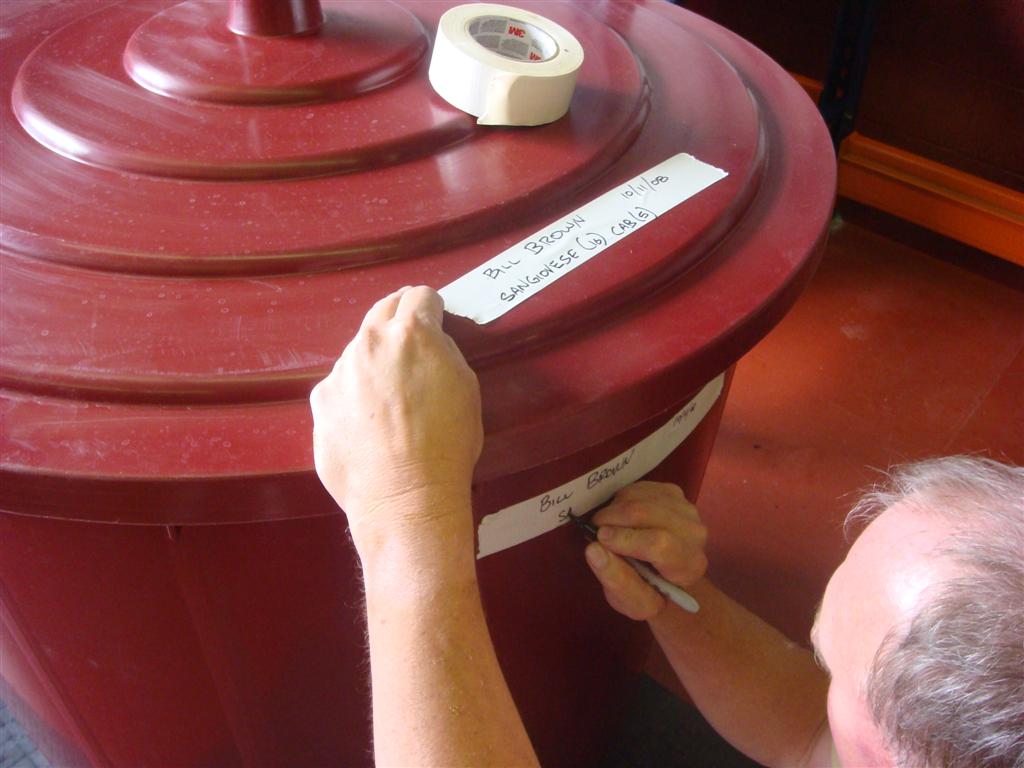 The white wine in a stainless drum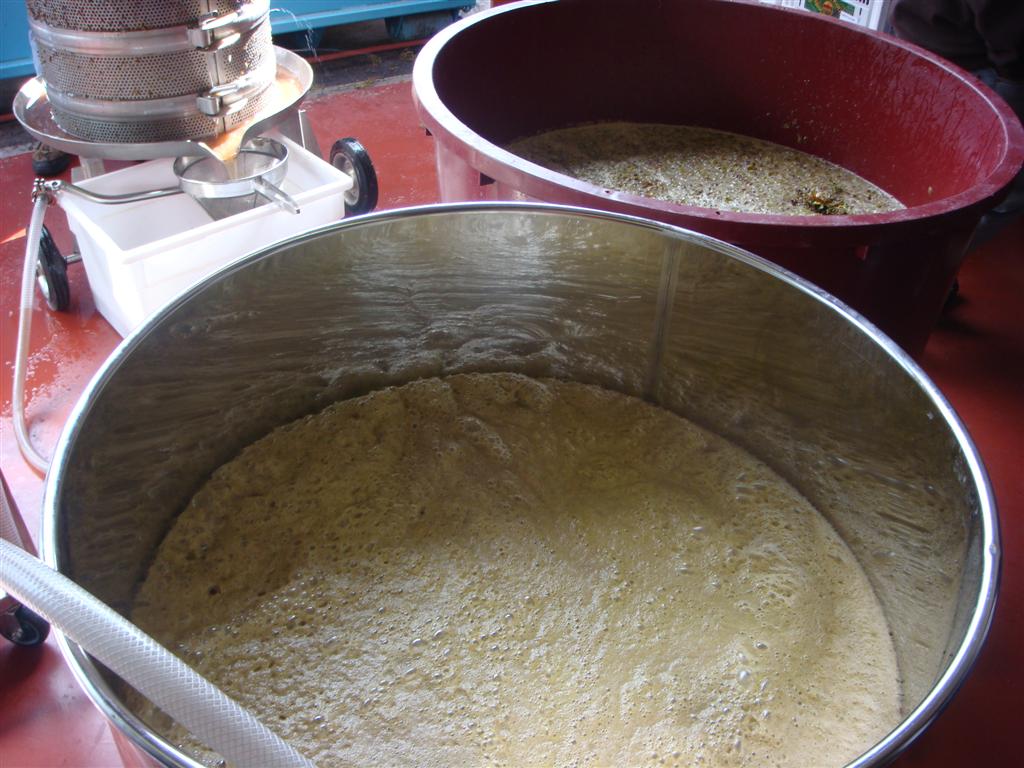 Day 2 was actually one week after our Day 1 de-stemming
The Day 2 process consisted of pressing the grapes and
the next several months. The liquid will be tested perio
we stop by to check on the progress, our "work" is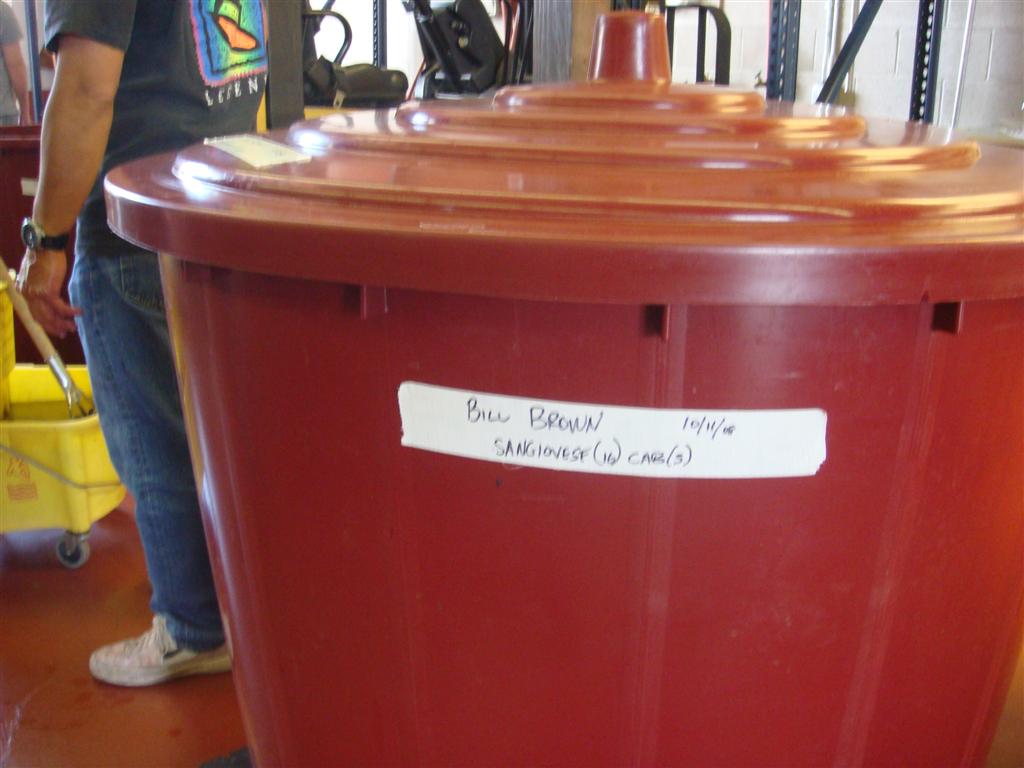 At first look, you'd think all the juice had dried up.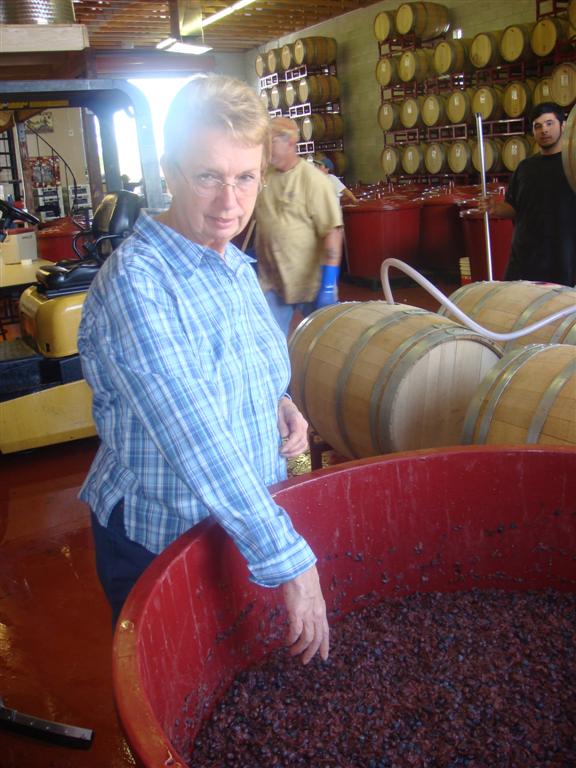 Straining buckets were then pressed down
to get to the "easy" liquid.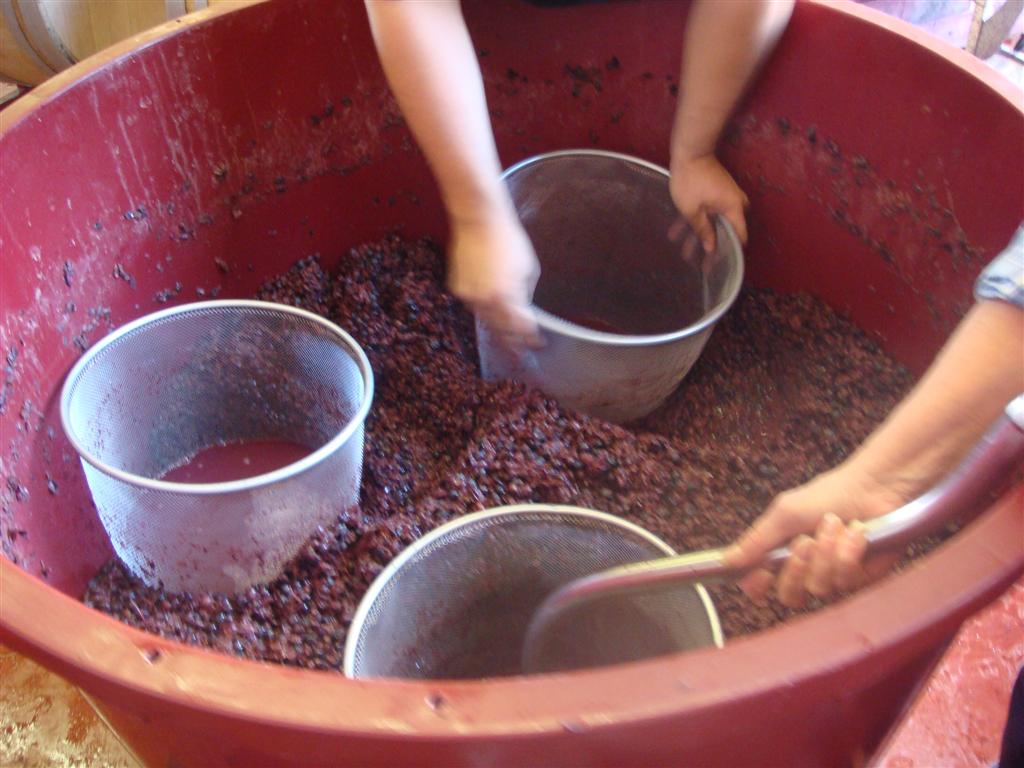 The easy juice was pumped into an oak barrel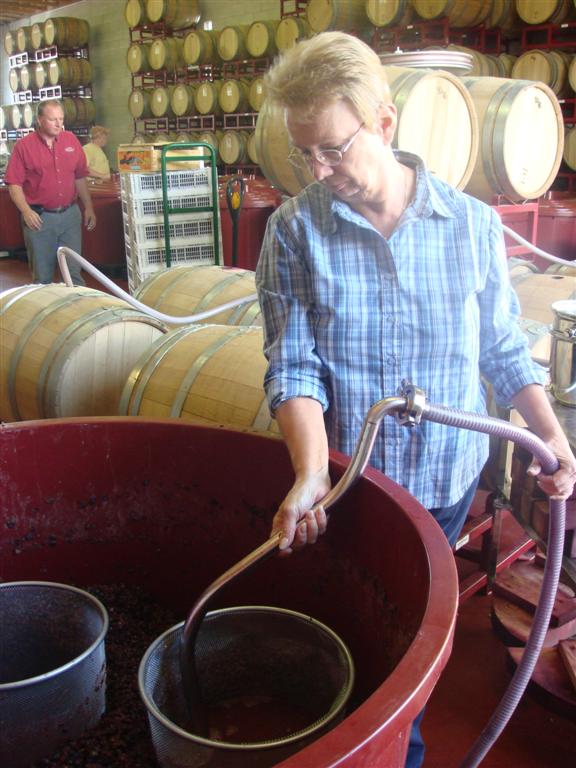 Then it was scooping the rest of the mash
into the presser.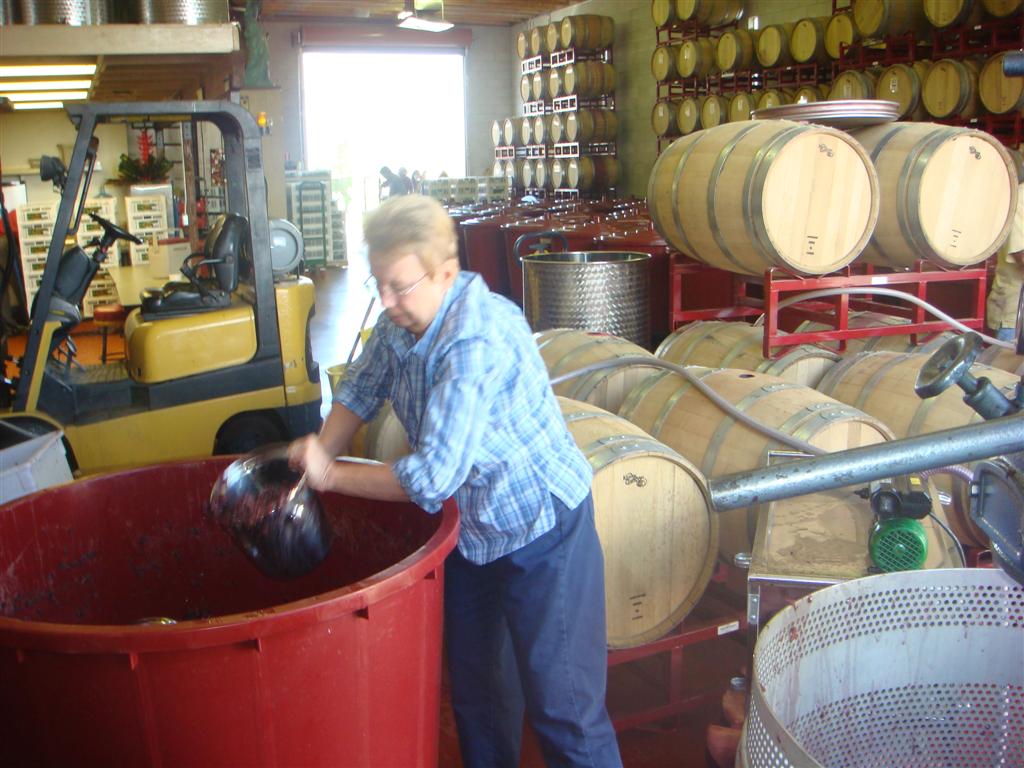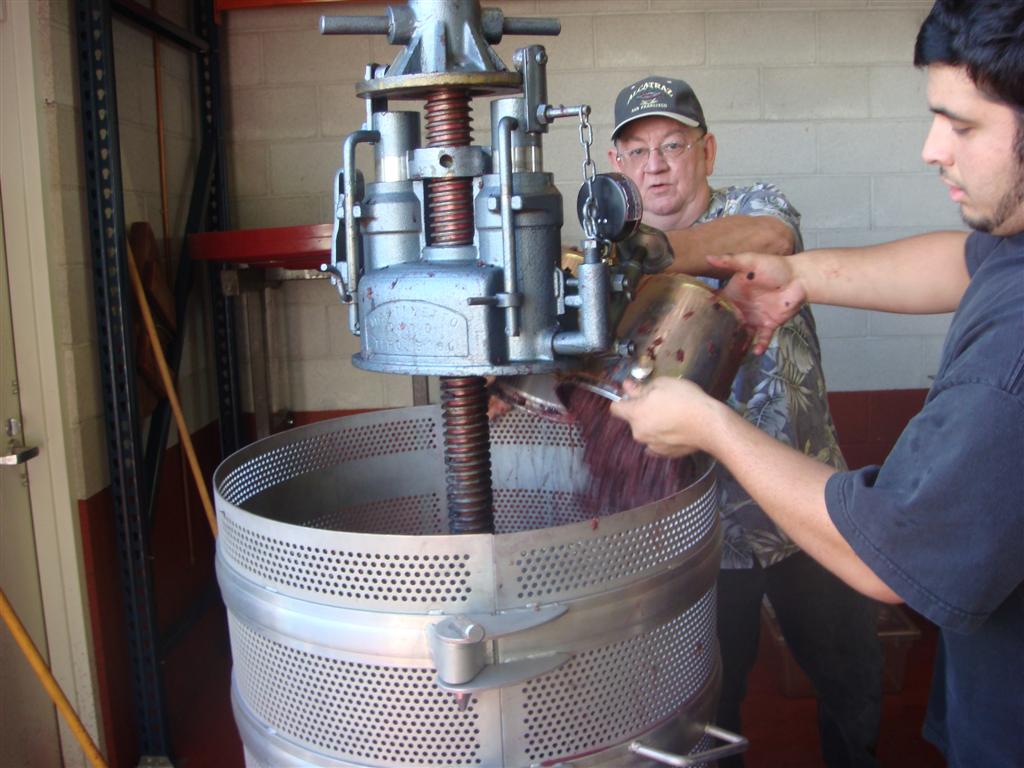 The drum is finally filled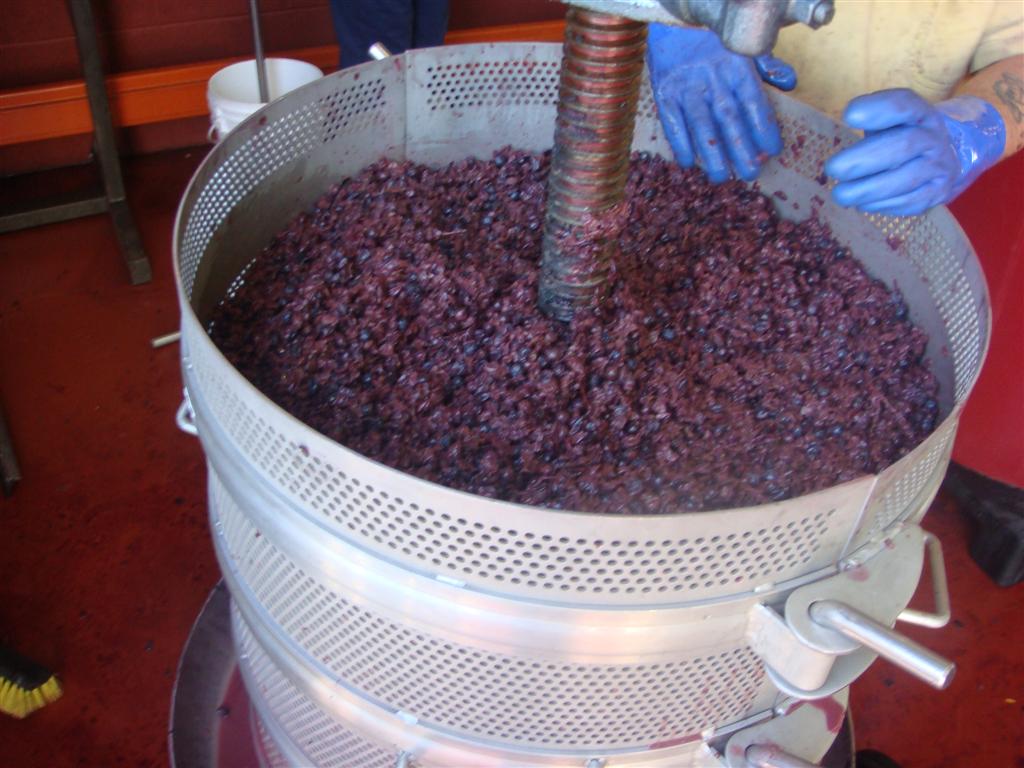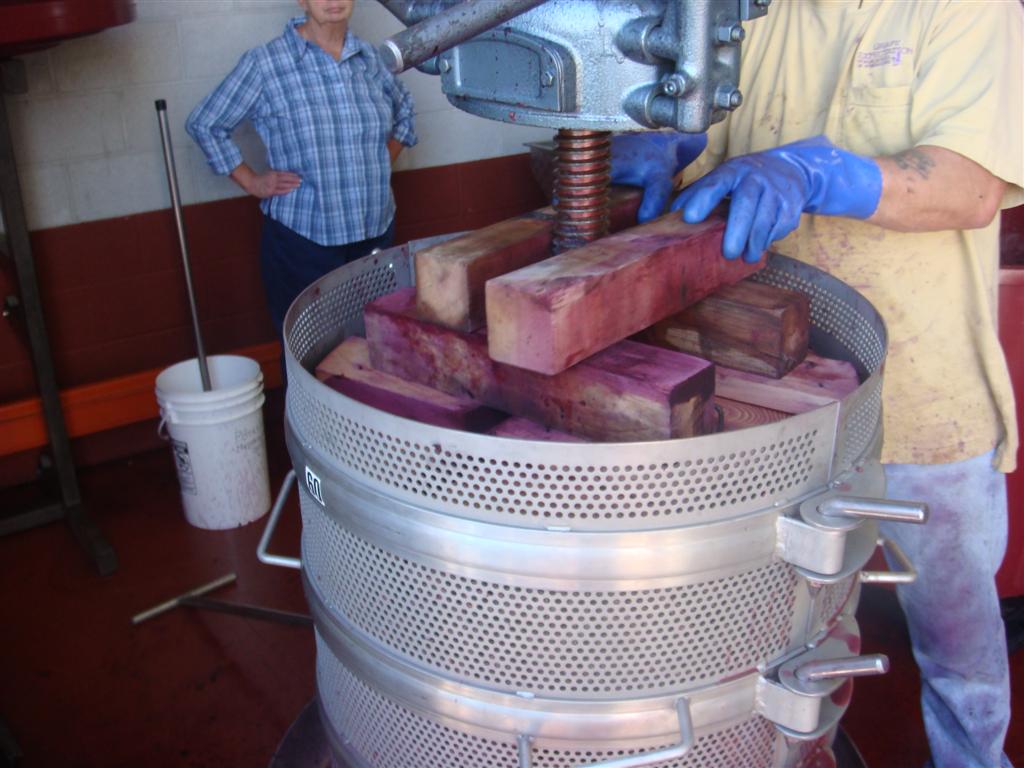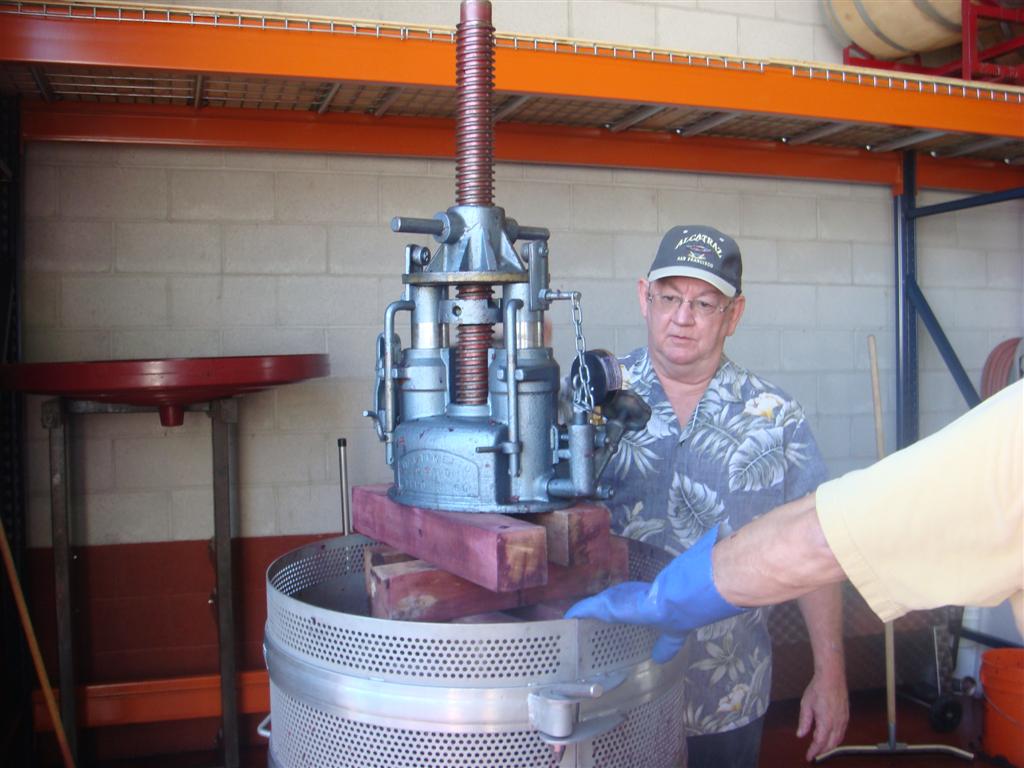 The oak barrel fills up. Any liquid left over is transferred to
the stainless steel drum you see behind the barrels. This
extra liquid will be used later to fill up the barrel during
the aging process.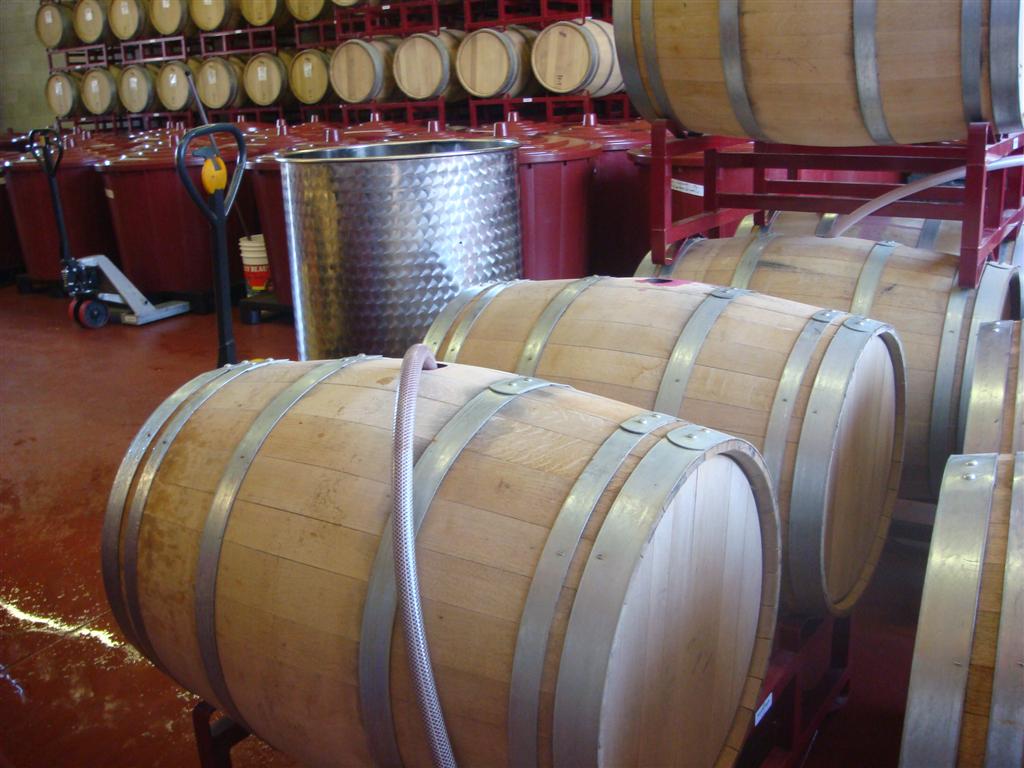 What is left goes to a local pig farm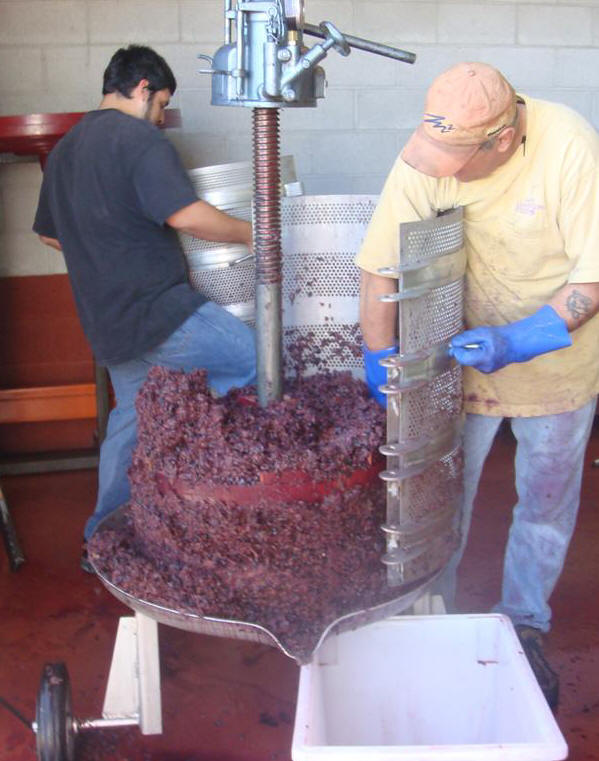 Grapes are brought in from Northern California wine country and refrigerated until the day before they are needed.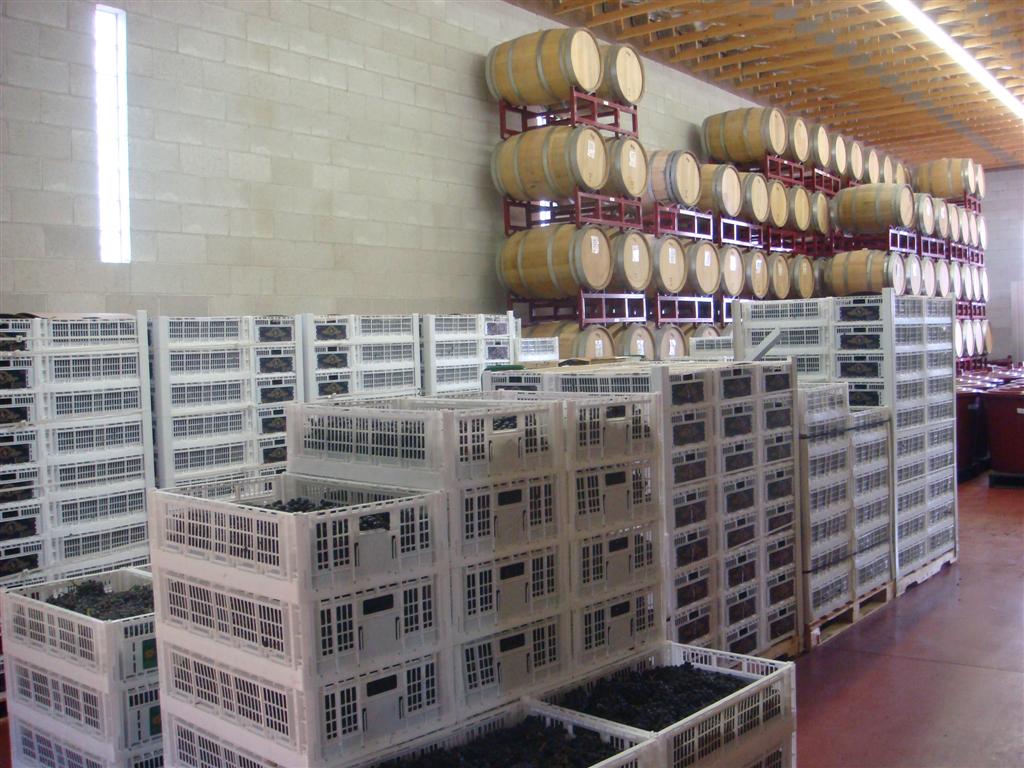 We are making Sangiovese, which requires 15 boxes of
Sangiovese grapes and 6 boxes of Chardonnay grapes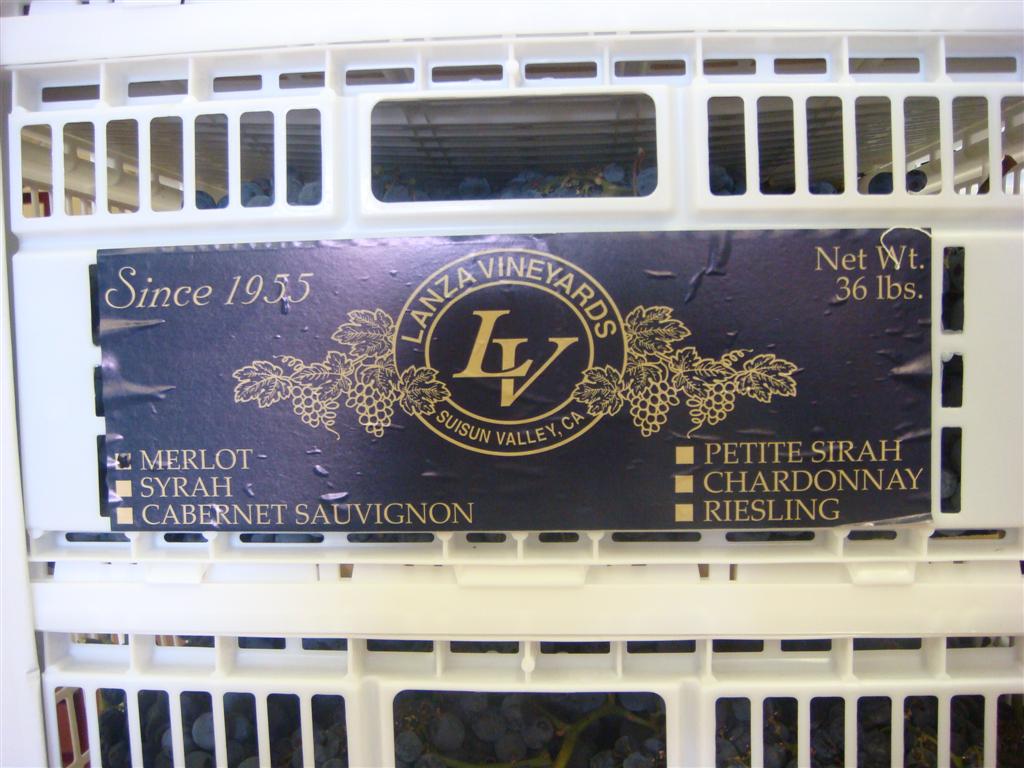 ...I dumped the rest into the de-stemming machine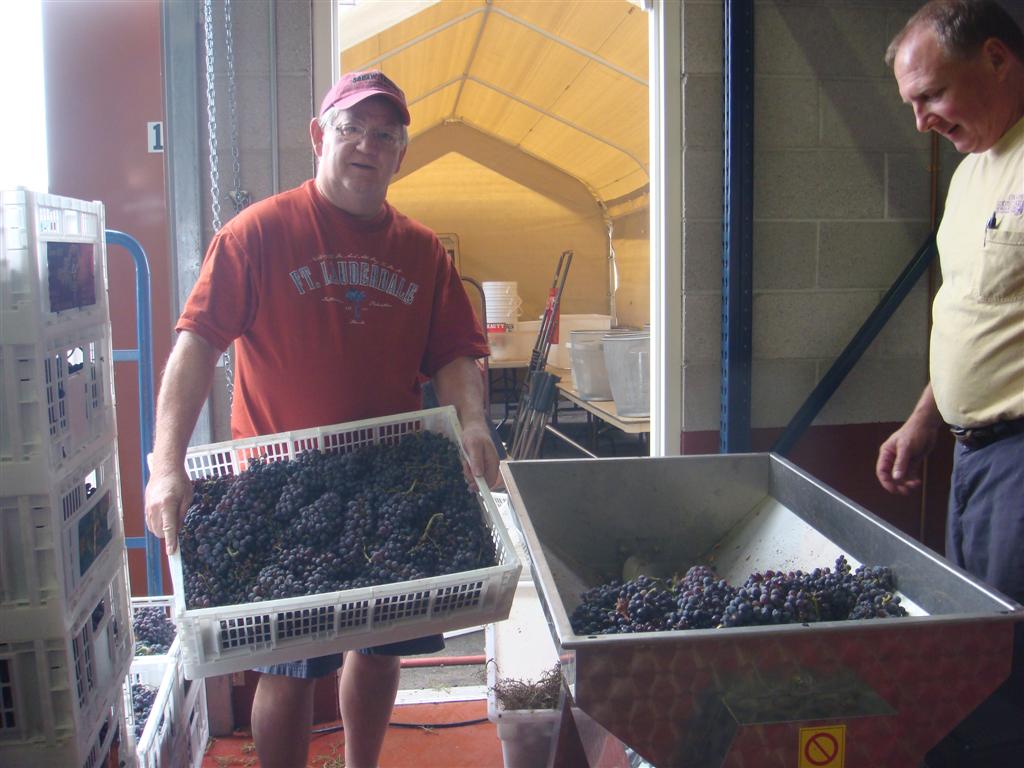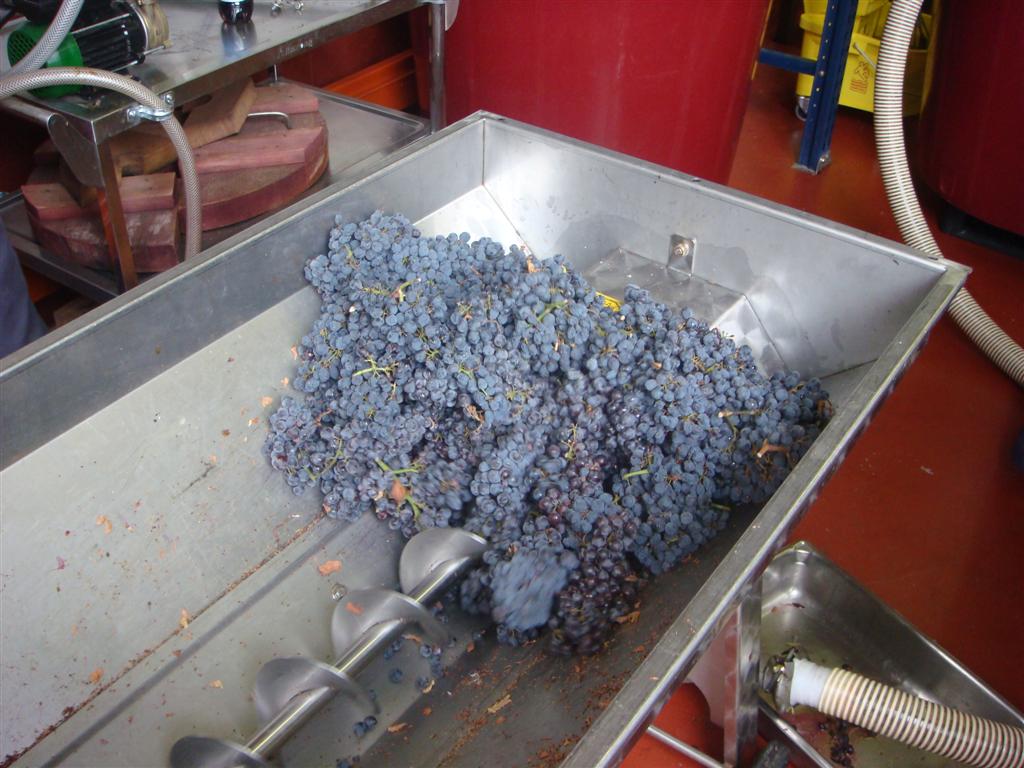 Most of the stems are separated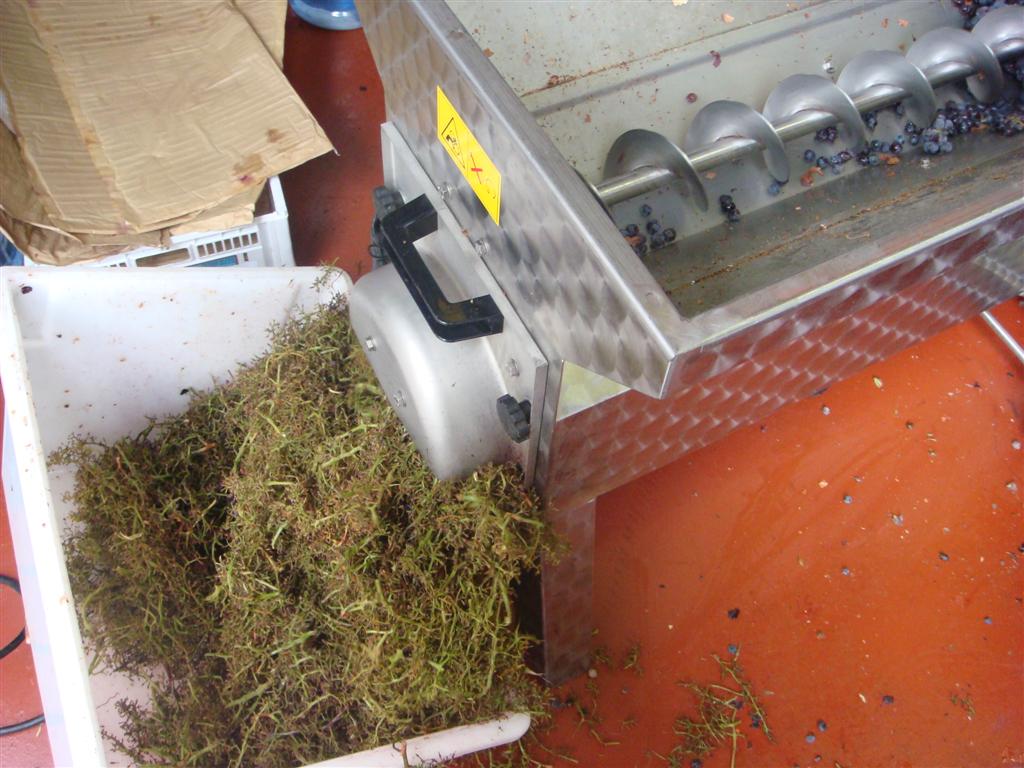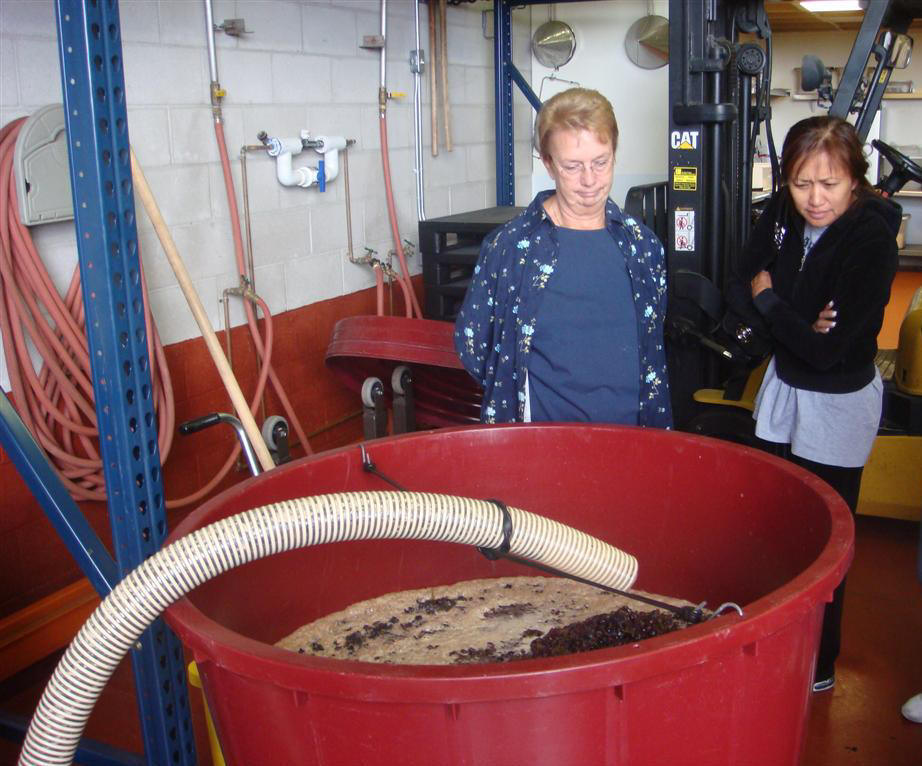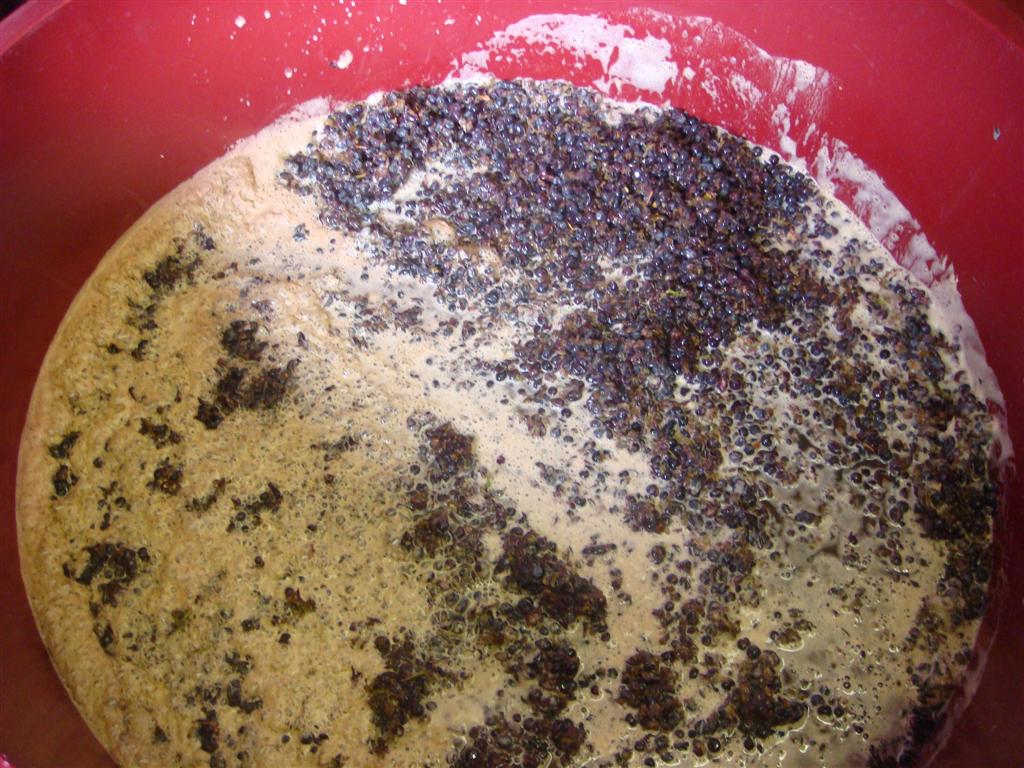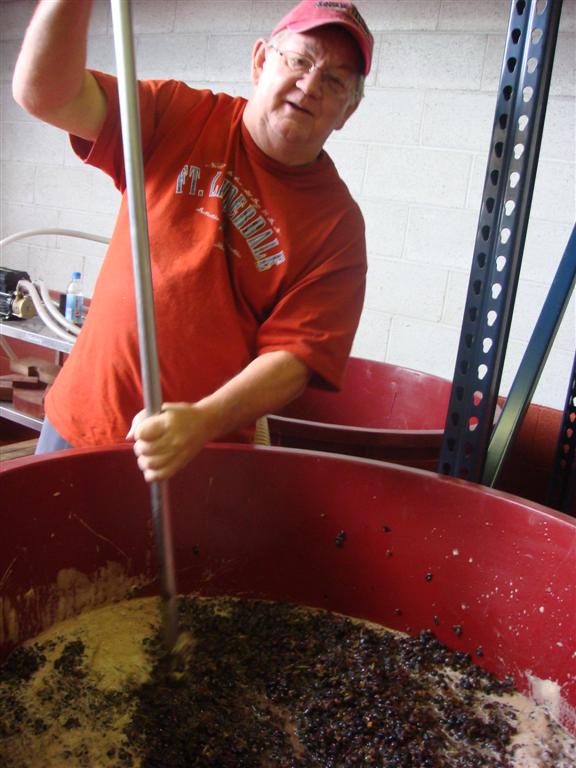 Yeast is added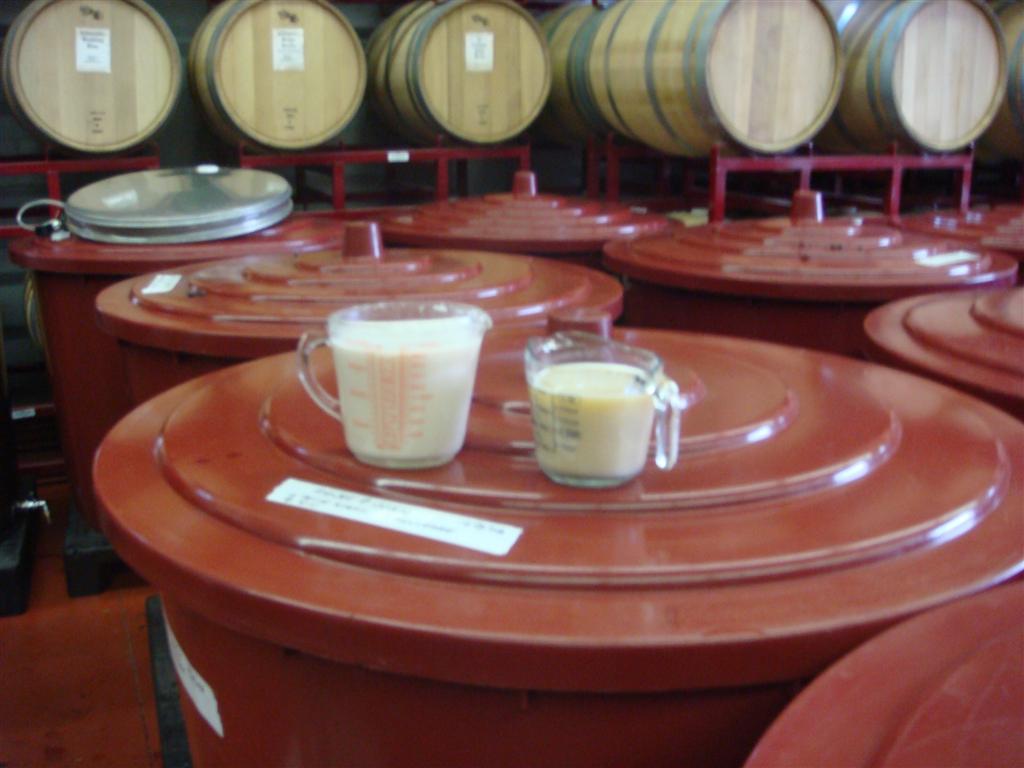 This group was pressing grapes for white wine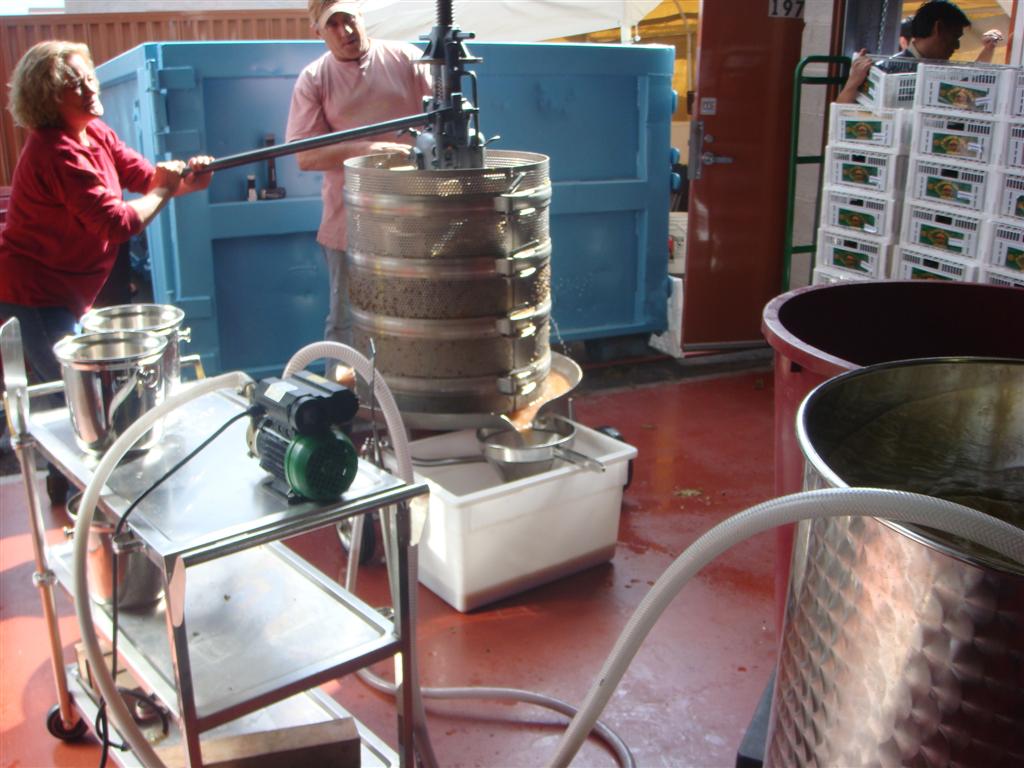 process, adding yeast and letting the grapes ferment.
pumping it into the oak barrel, where they will stay during
dically and modifications will be made as needed. Unless
done for a while.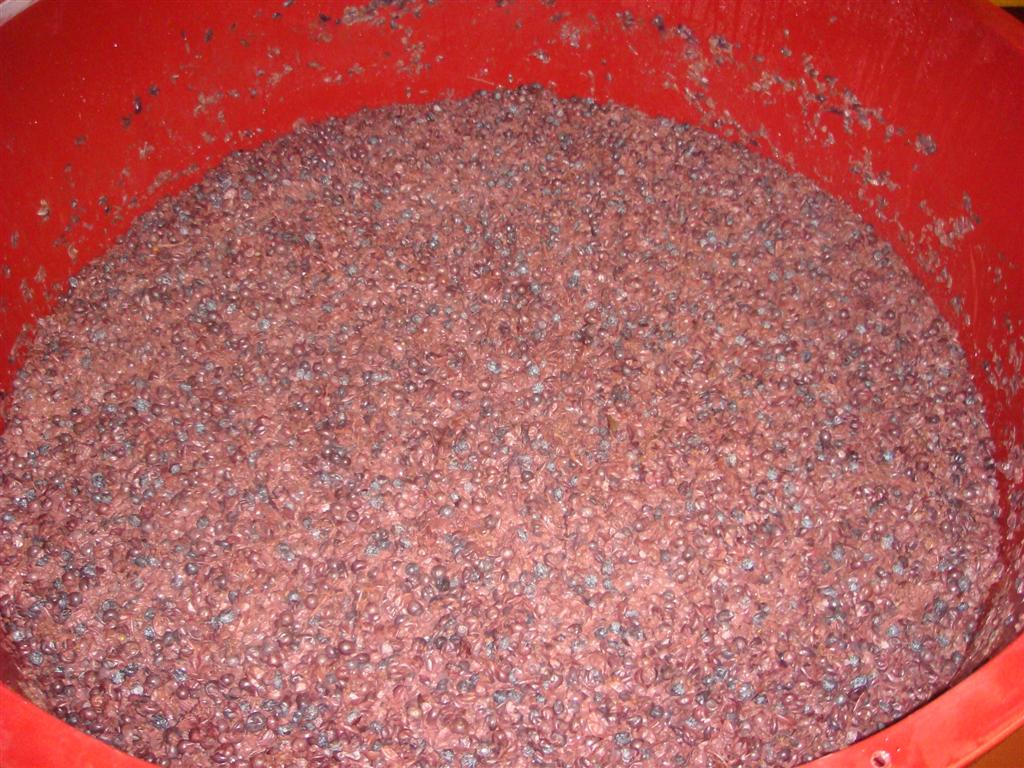 So the first step was to mix up the mash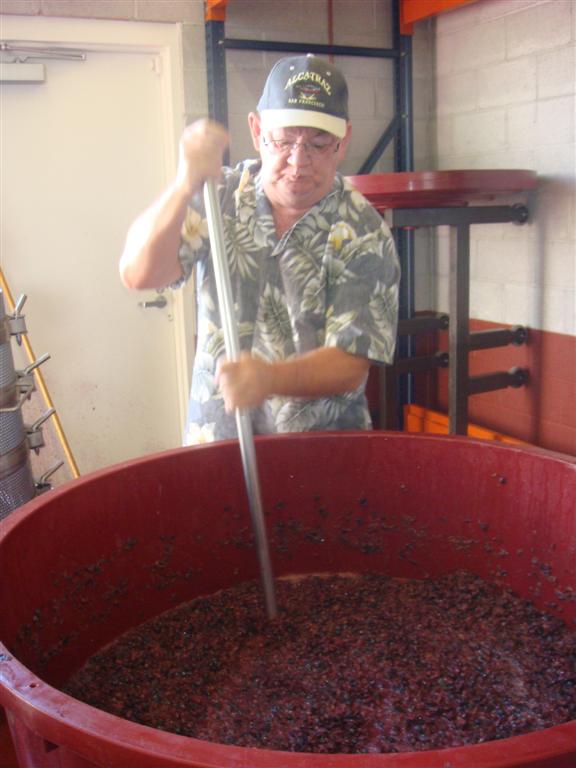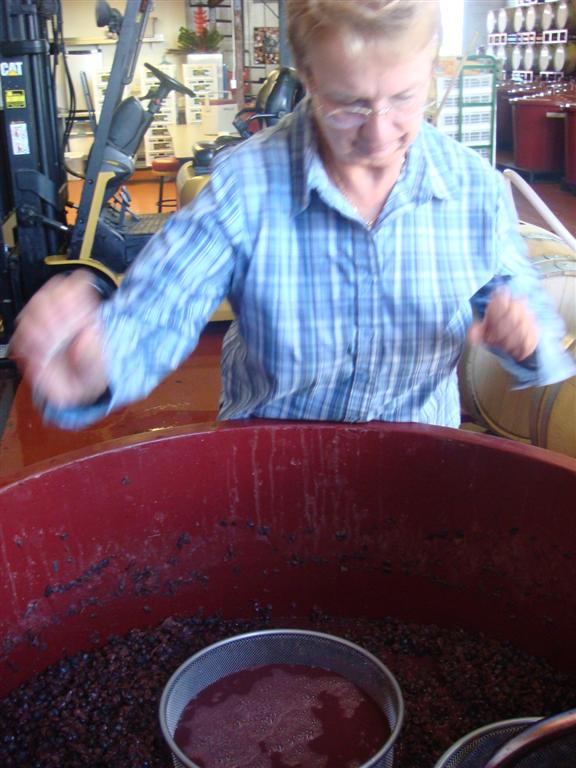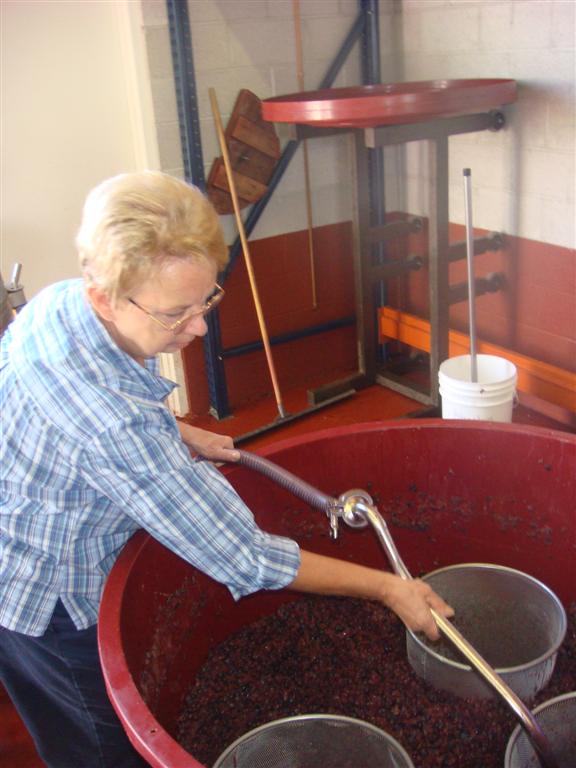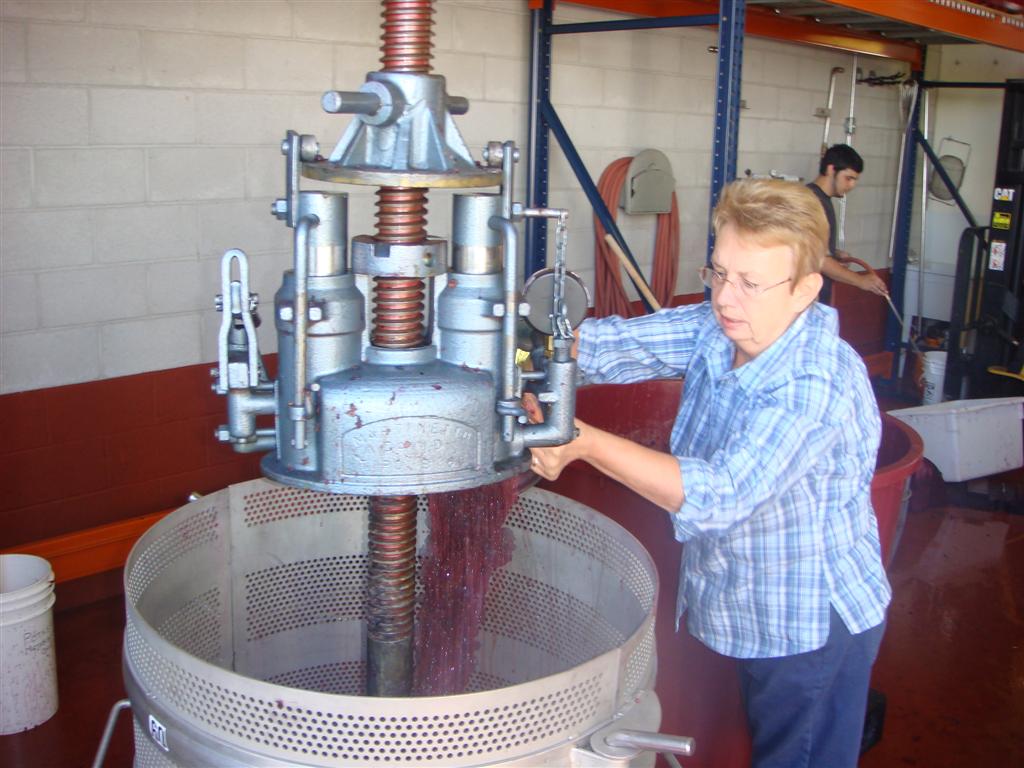 The liquid starts to flow even without the pressing.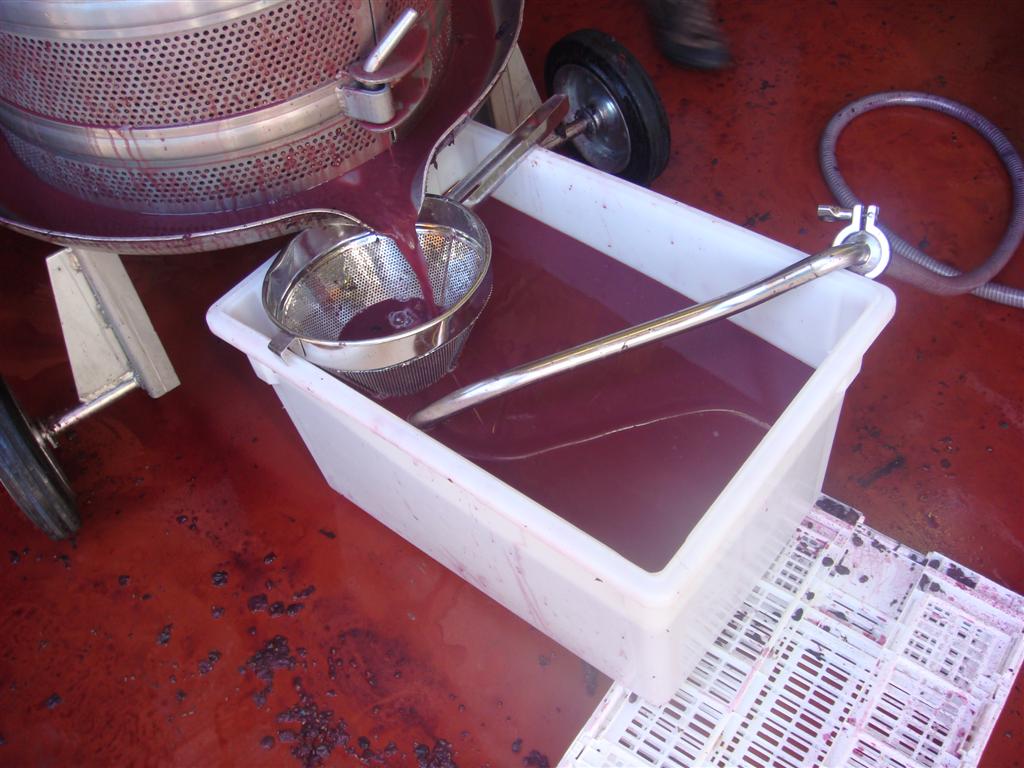 A base of wood is placed on the top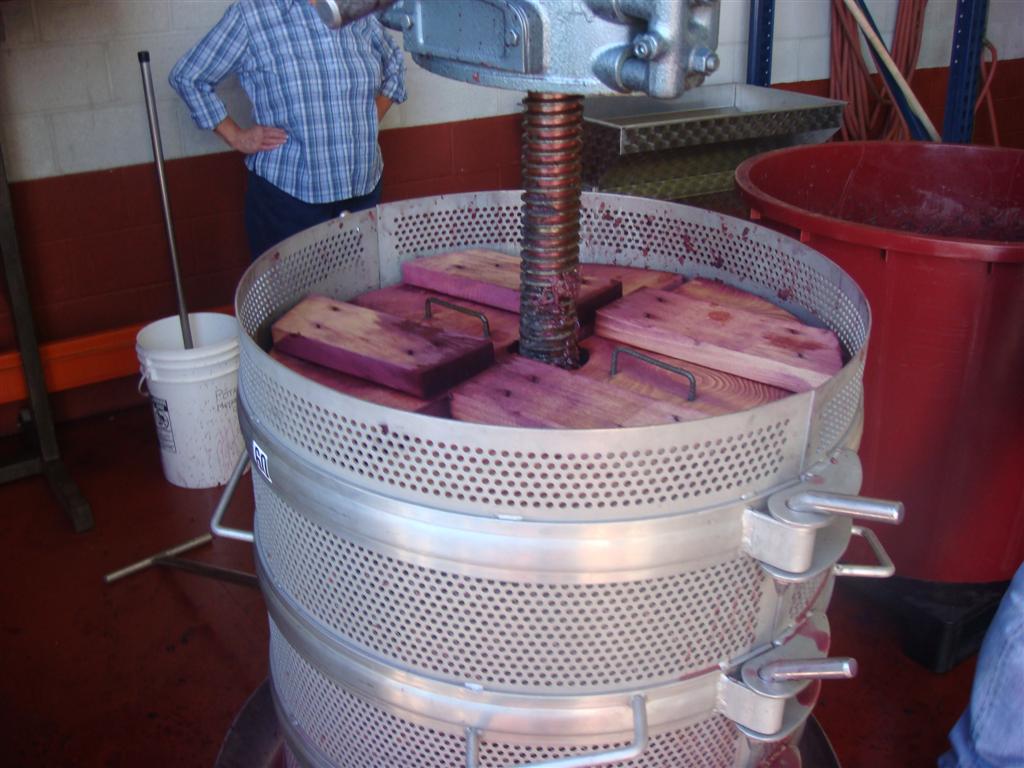 The pressing begins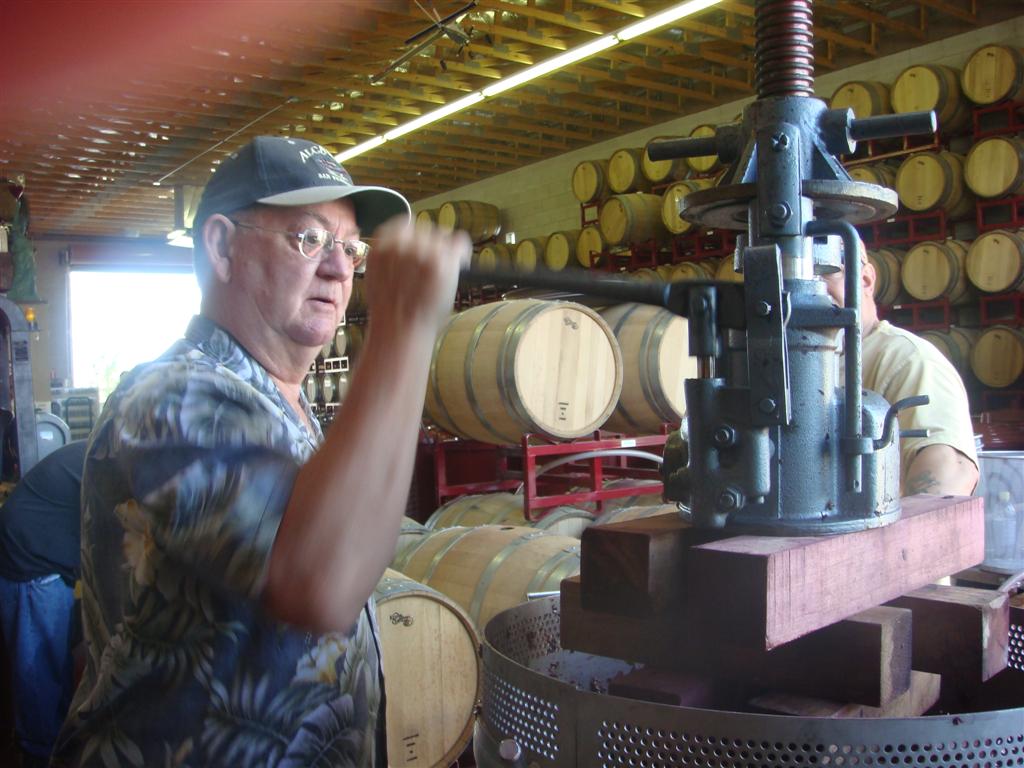 When the pressing gets tough, you bring in the muscle.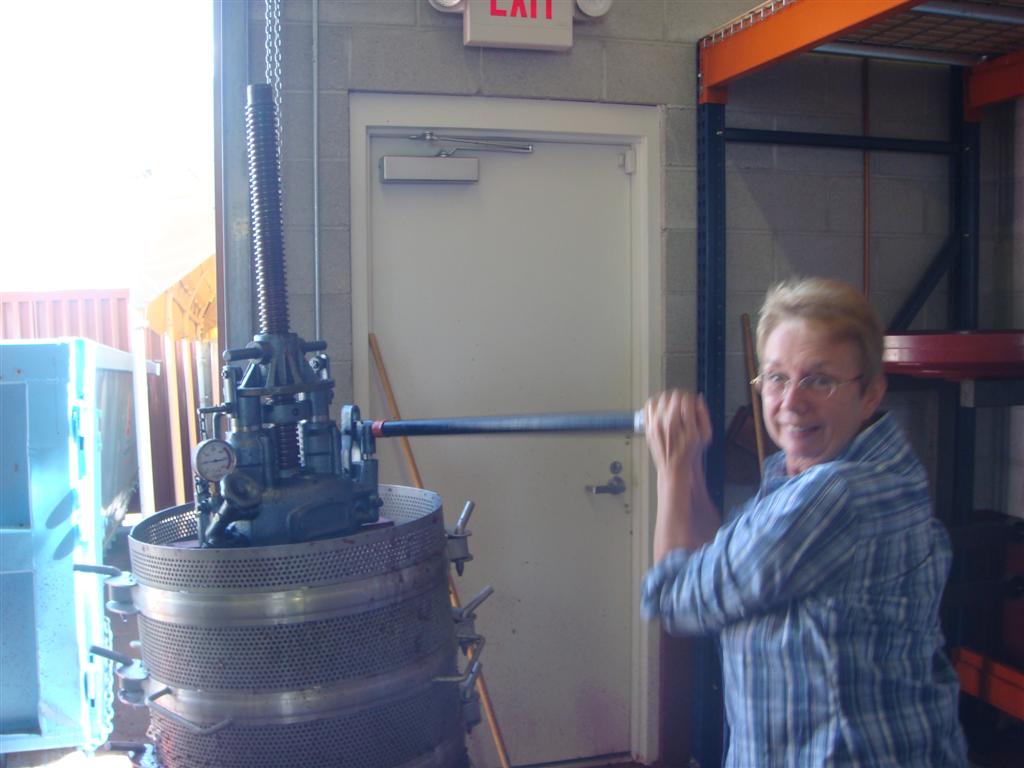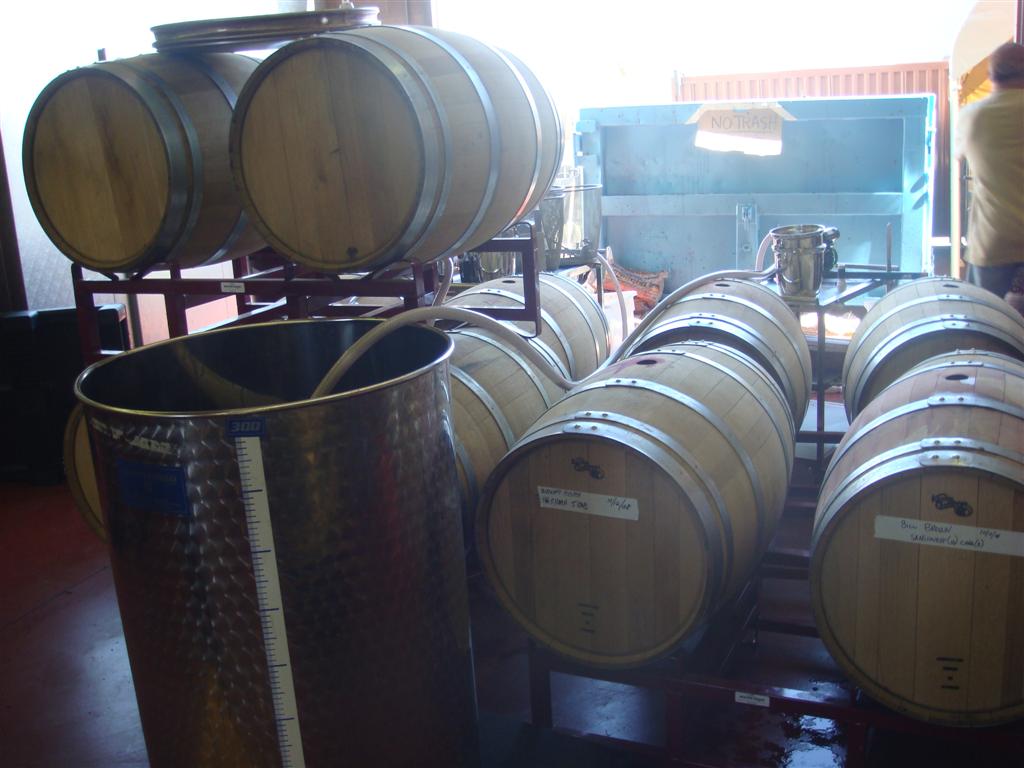 Ready for the rack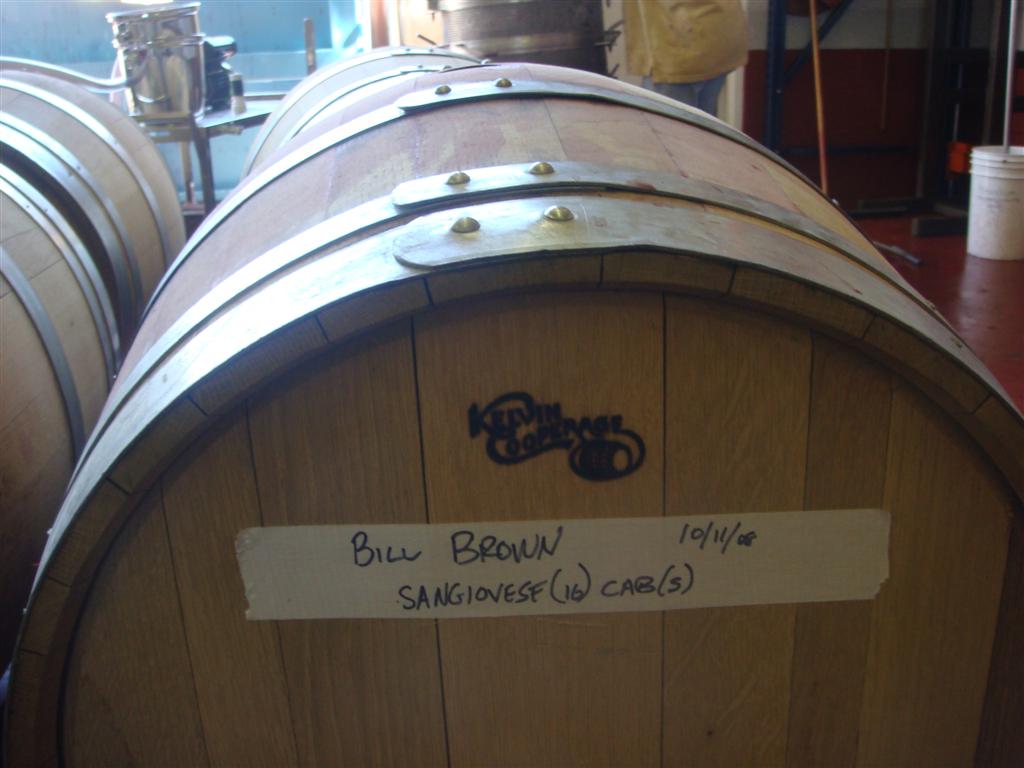 P.S. - I now have a nice pair of purple tennis shoes!
Wine Making: Update - Jan 28, 2009
We stopped by for a tasting of our wine. At this point, the wine has been removed from the barrel,
the sediment removed, barrel cleaned and refilled. Additional tasting will be done over the next few
months and the bottling will be performed sometime in May or June. In their first year of operation
last year, Grape Expectations made 71 barrels. This year they are making 110 barrels.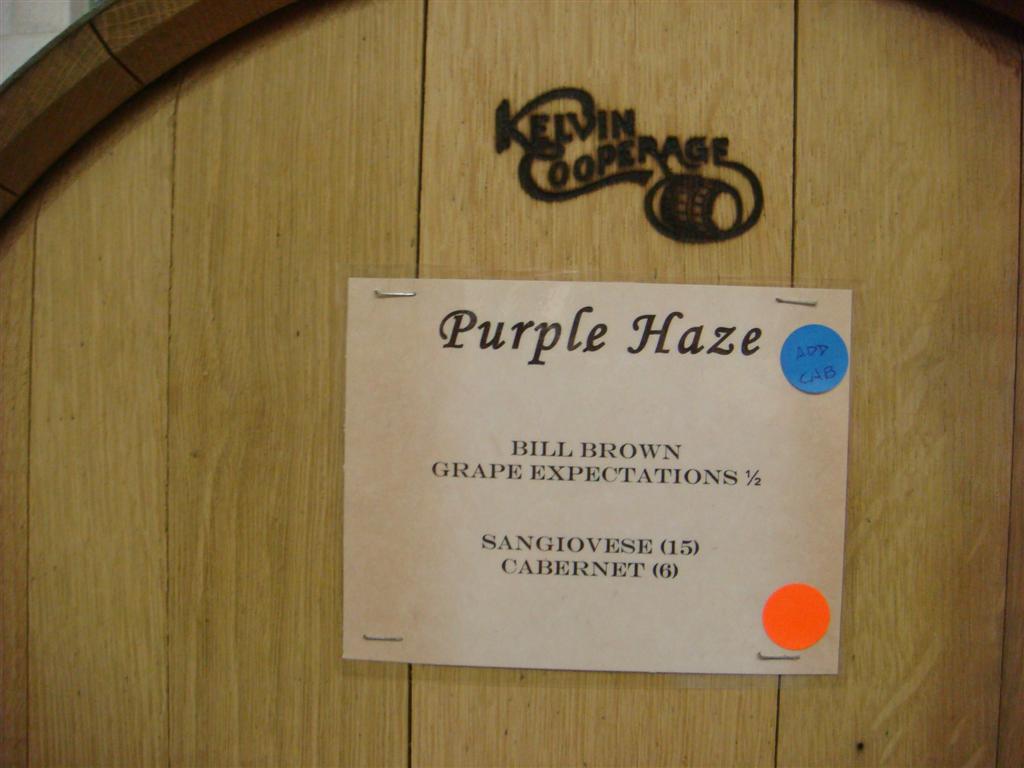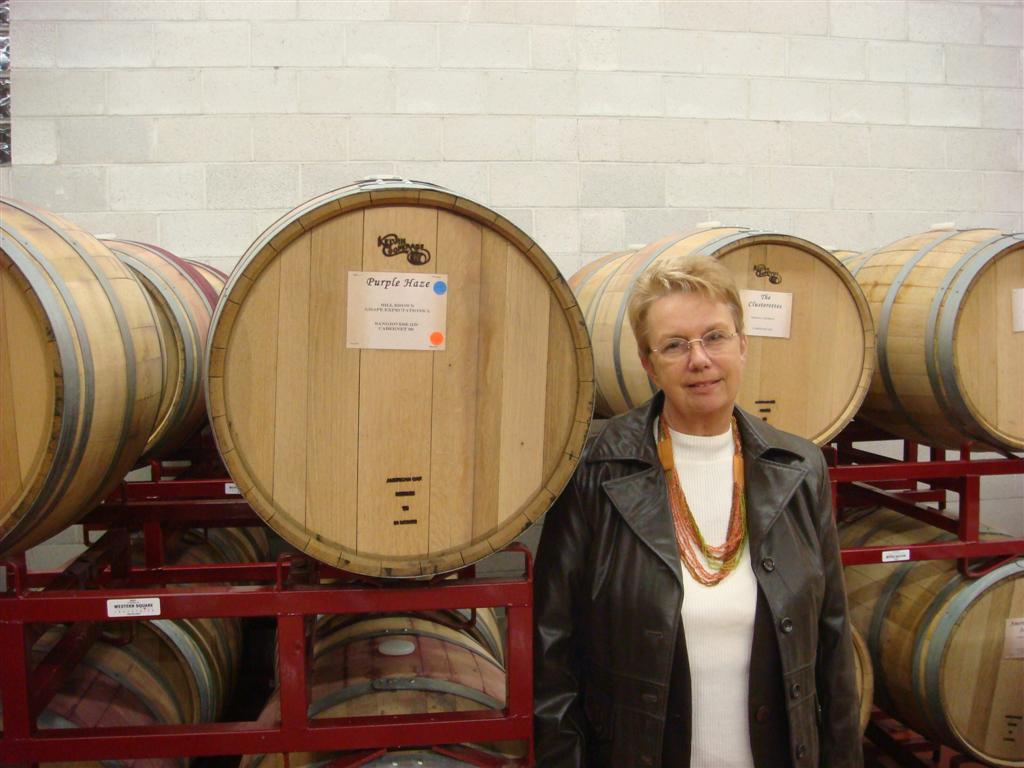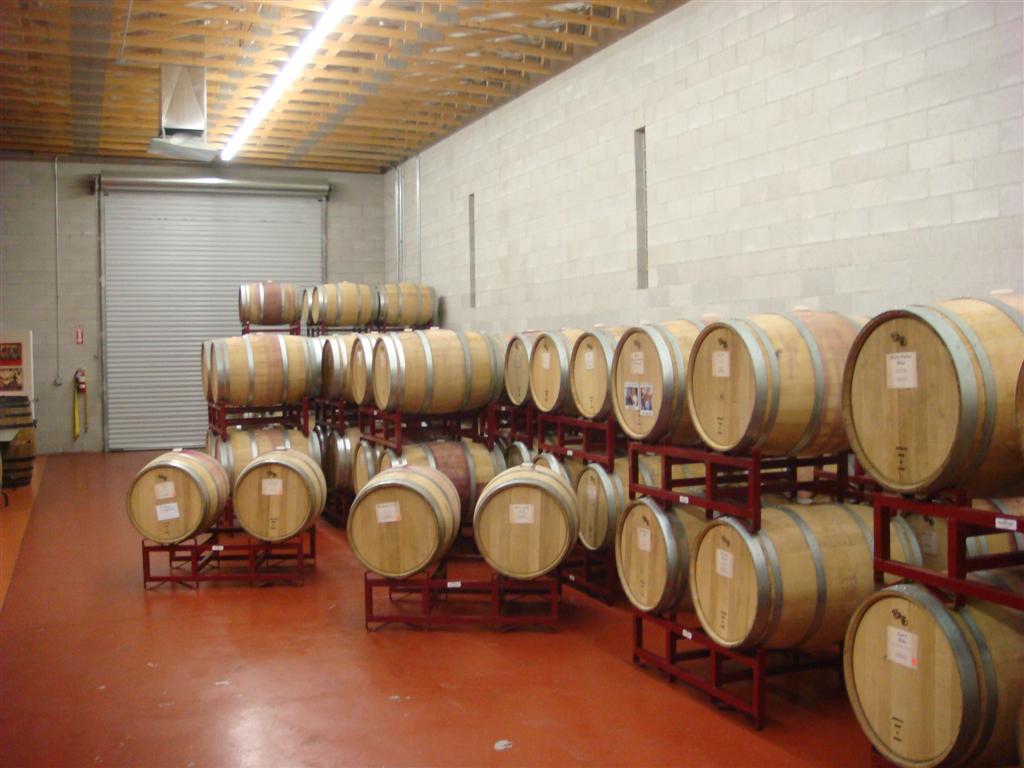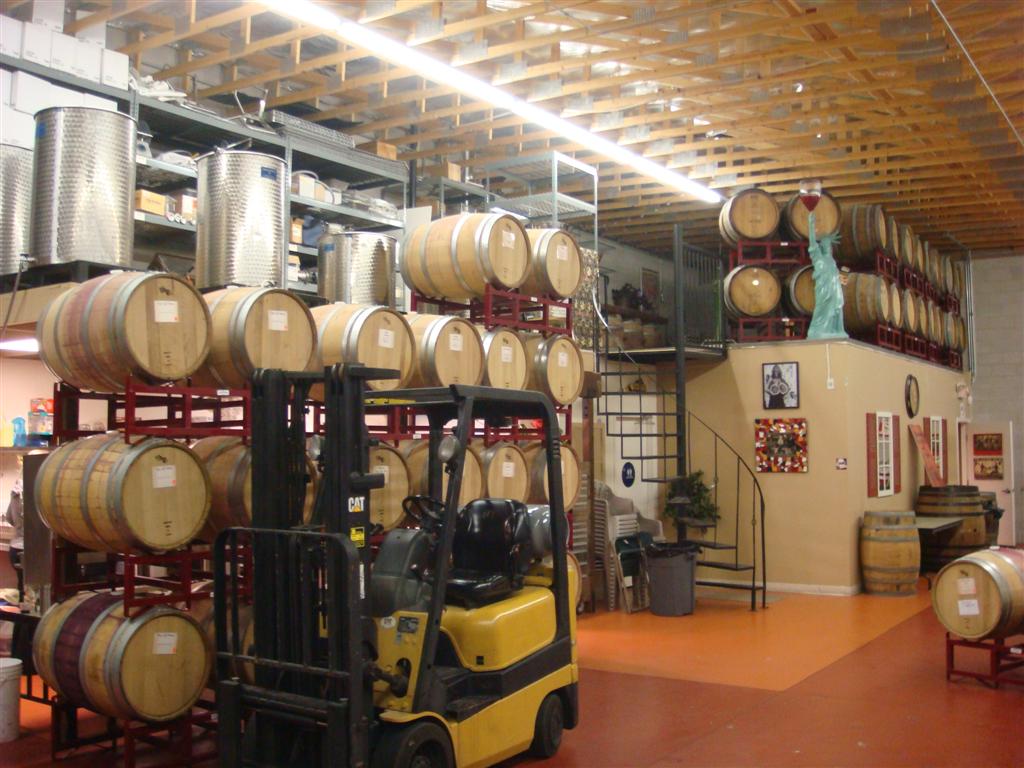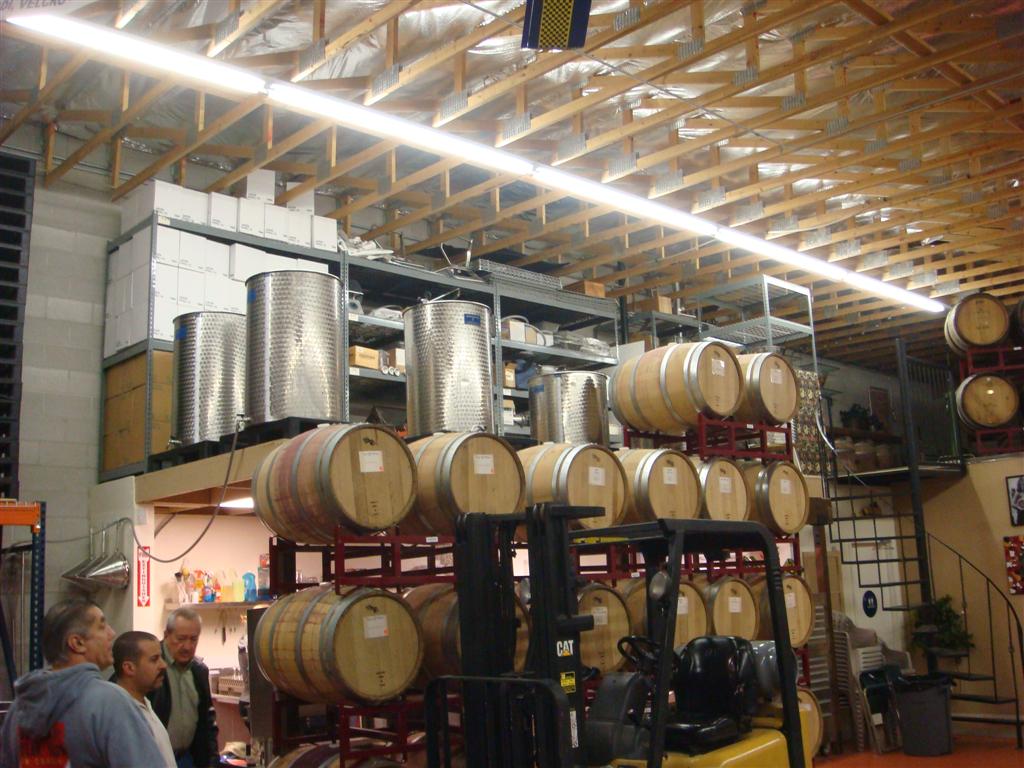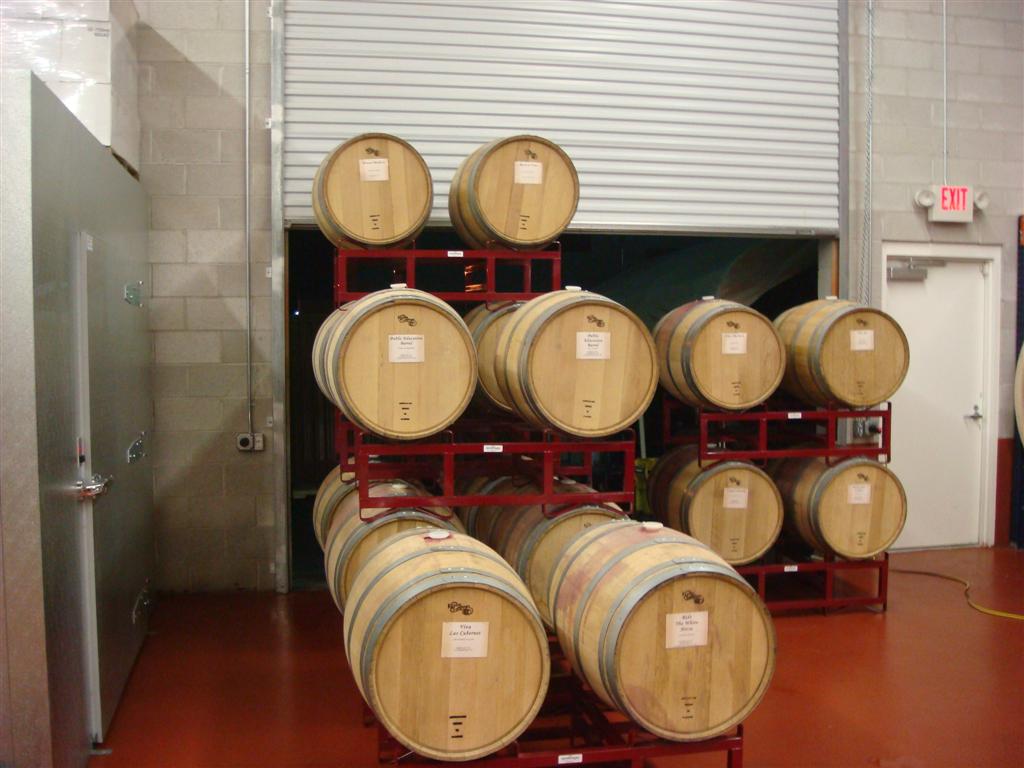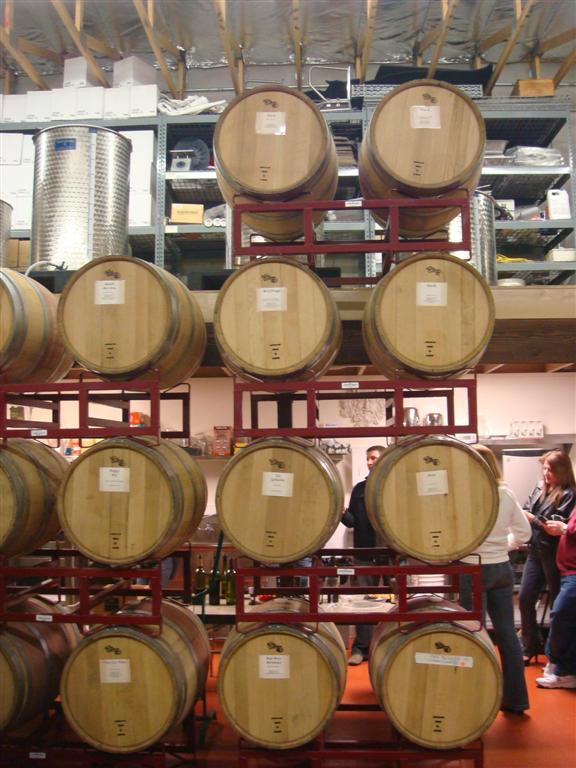 -------------------------------------------------------------------------------------------------------------
April 2009 - Waiting for bottling day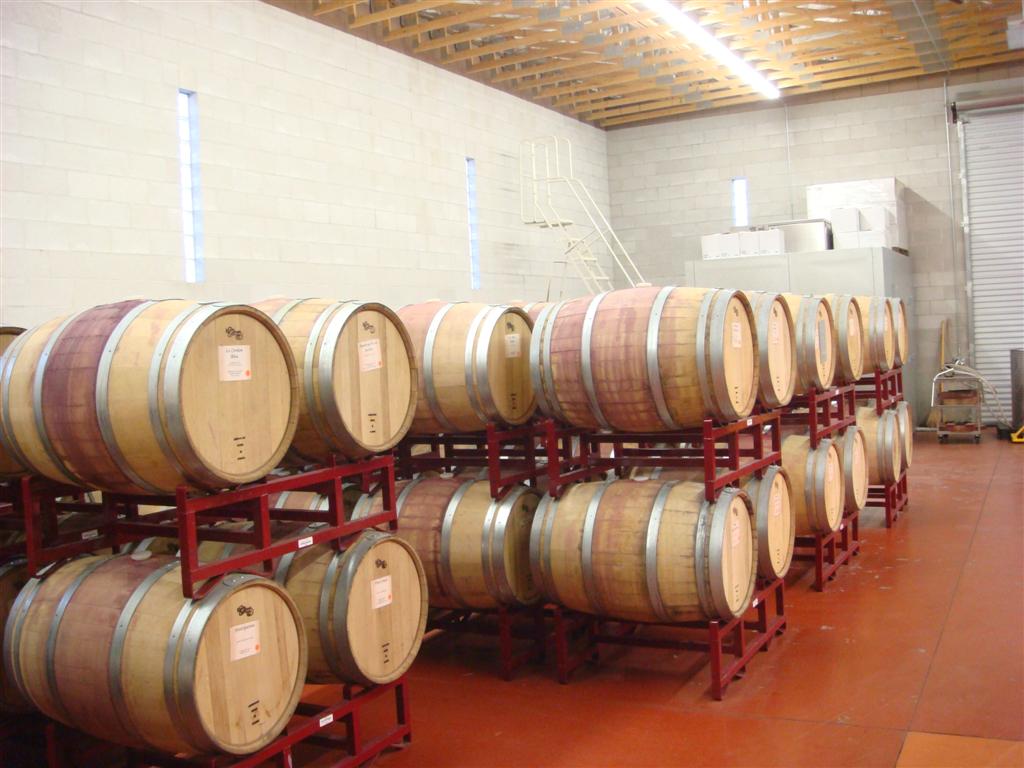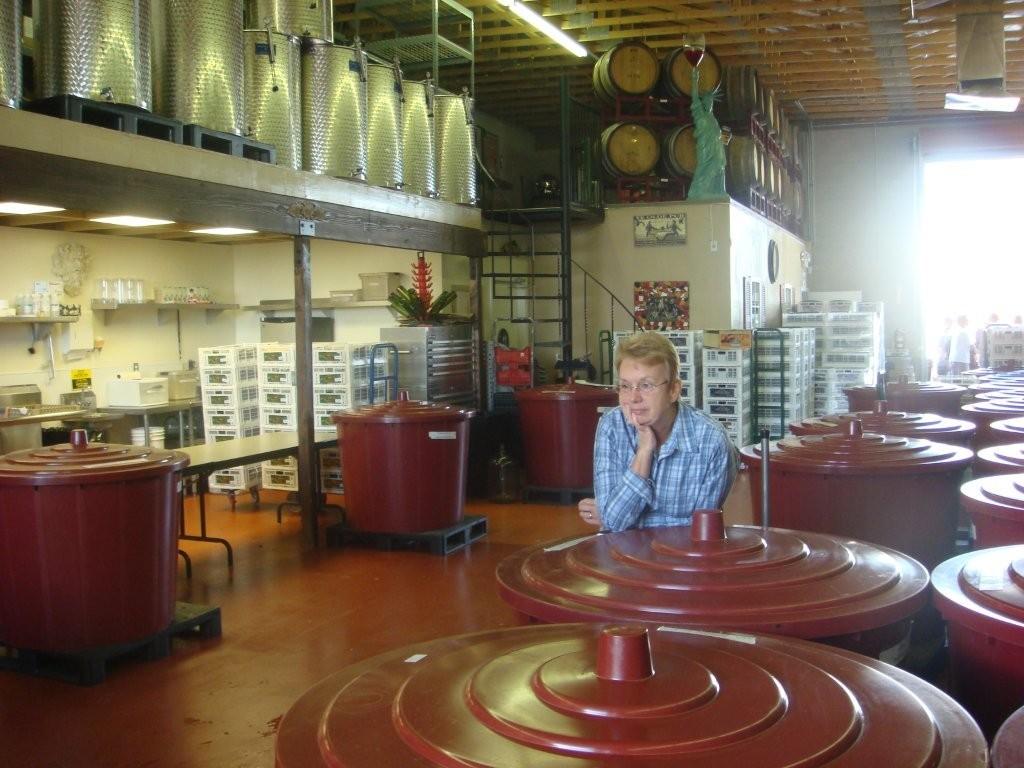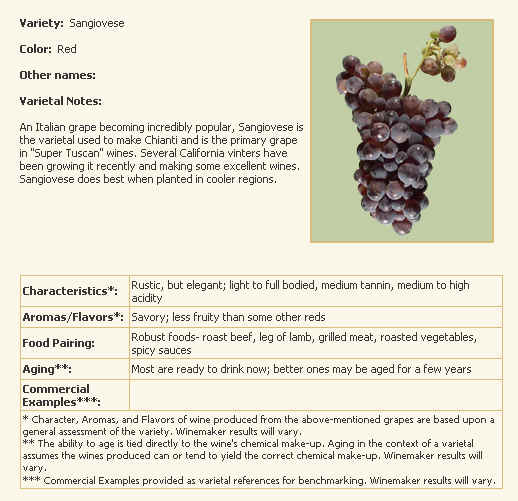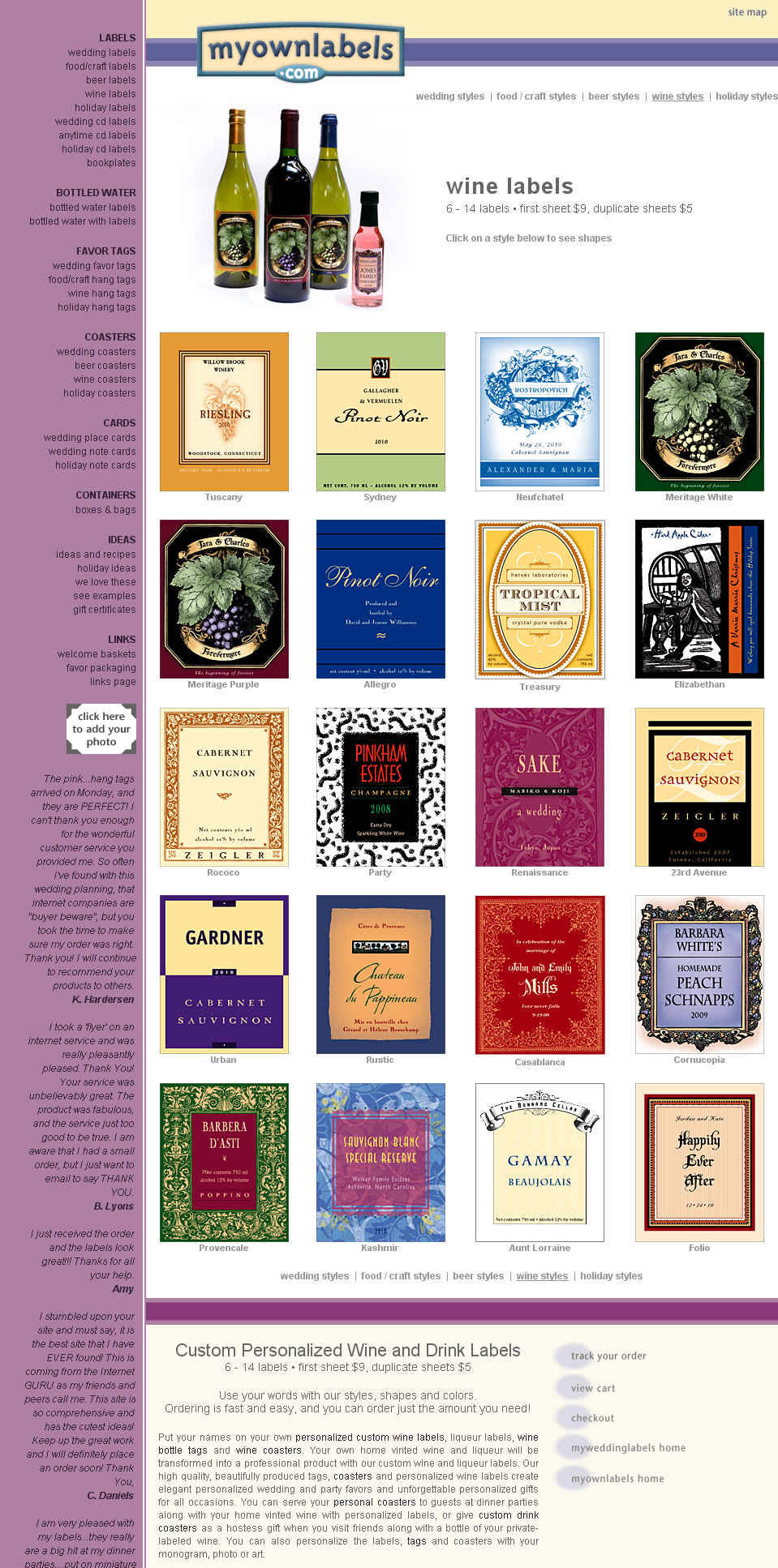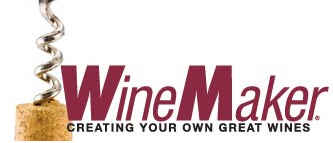 The bottling process on Wednesday, June 17th
It took about 45 minutes to fill 250 bottles
Video 1 Video 2 Video 3 Video 4
The bottling crew Len, Rich, Gloria and Bill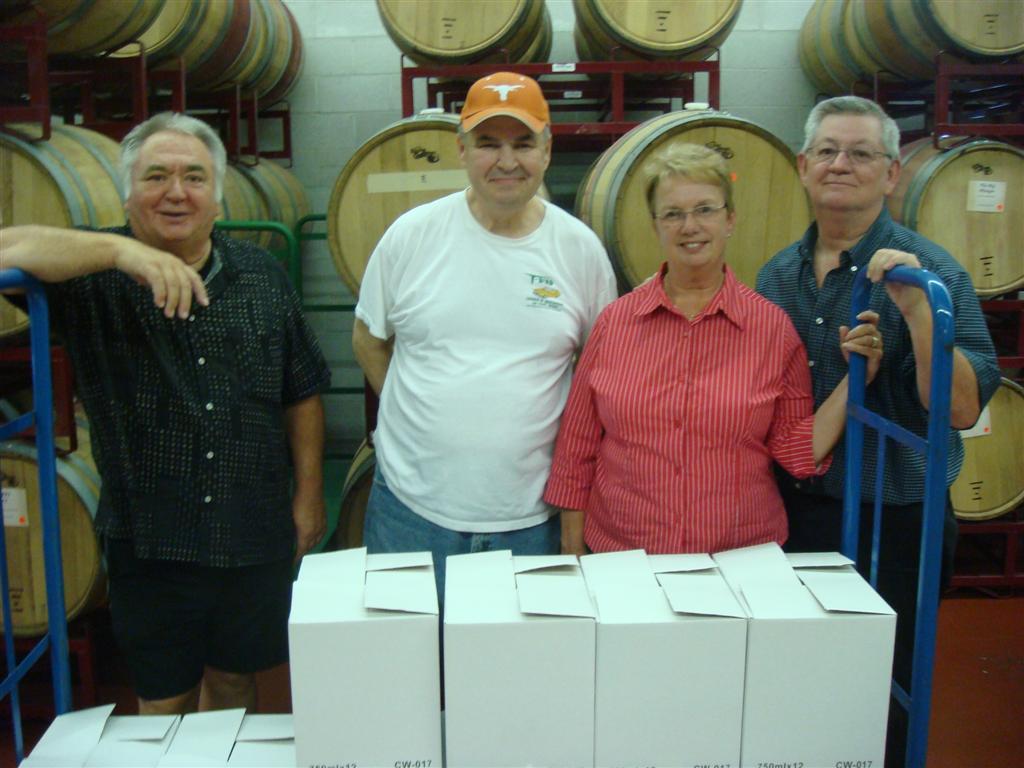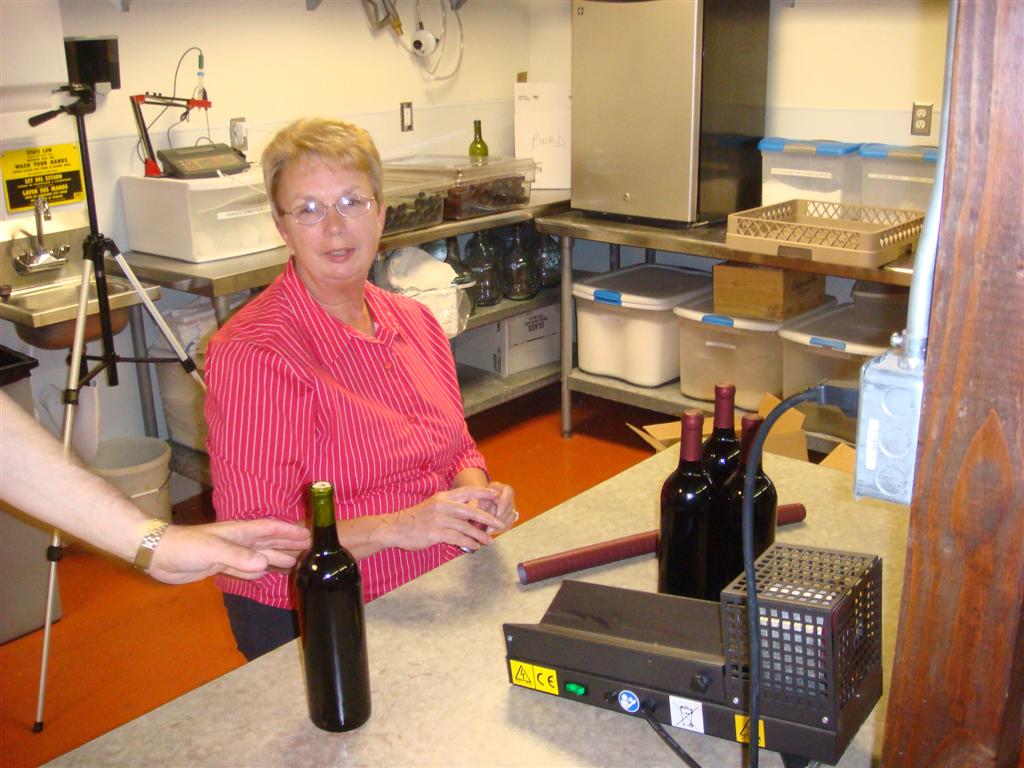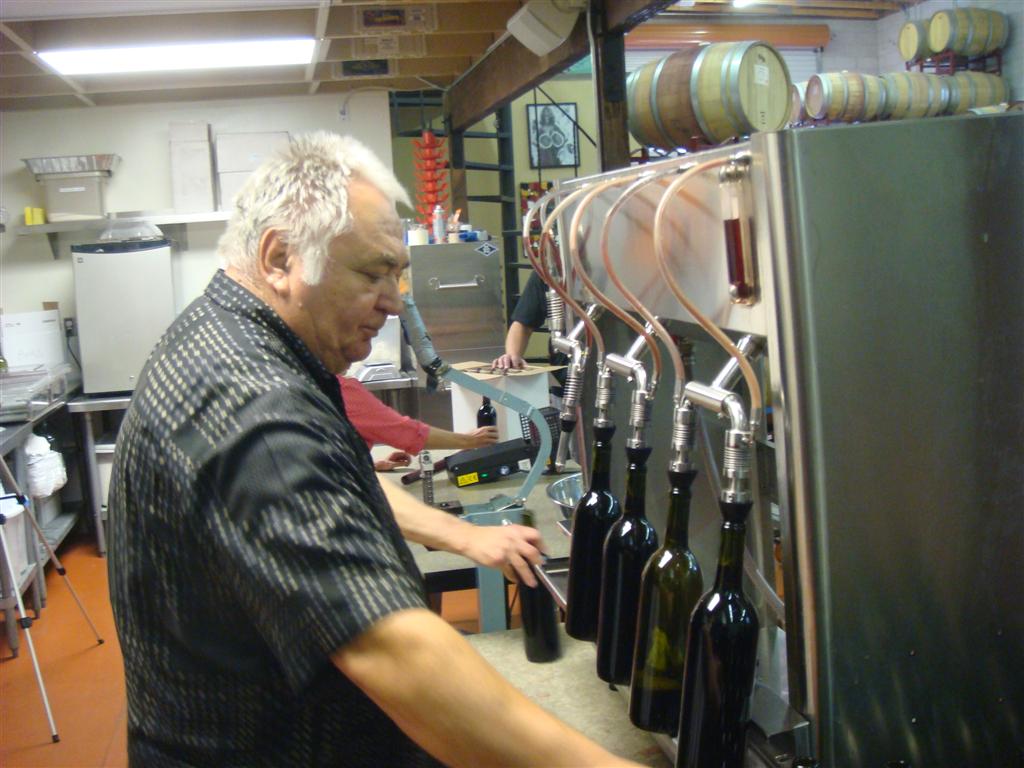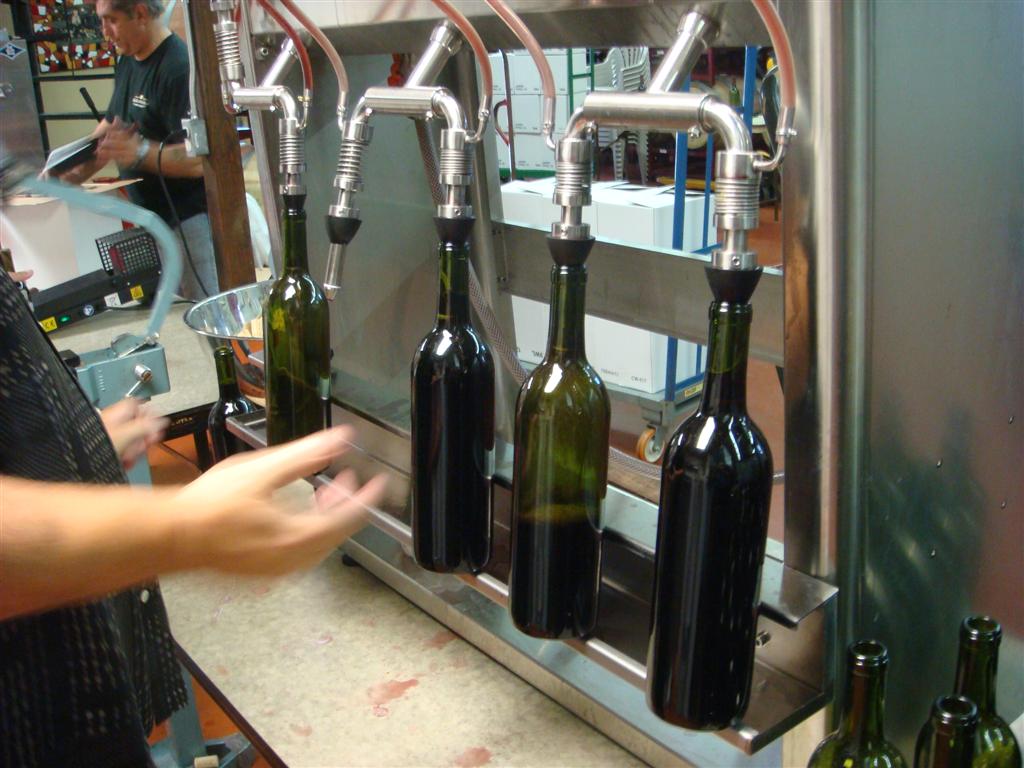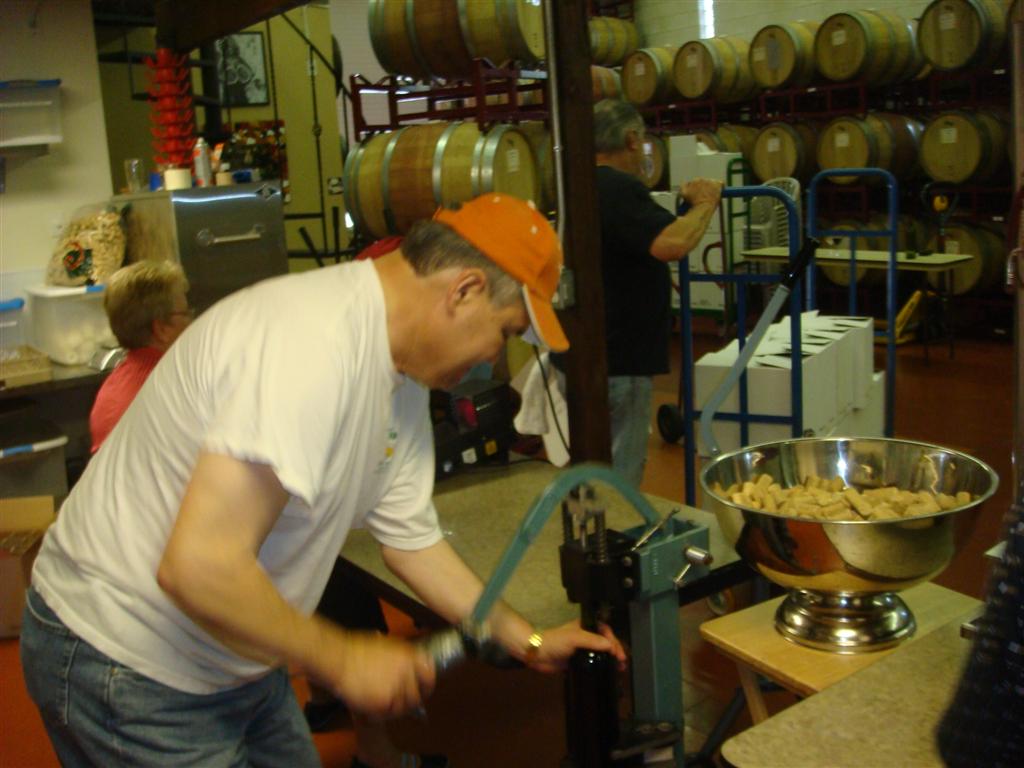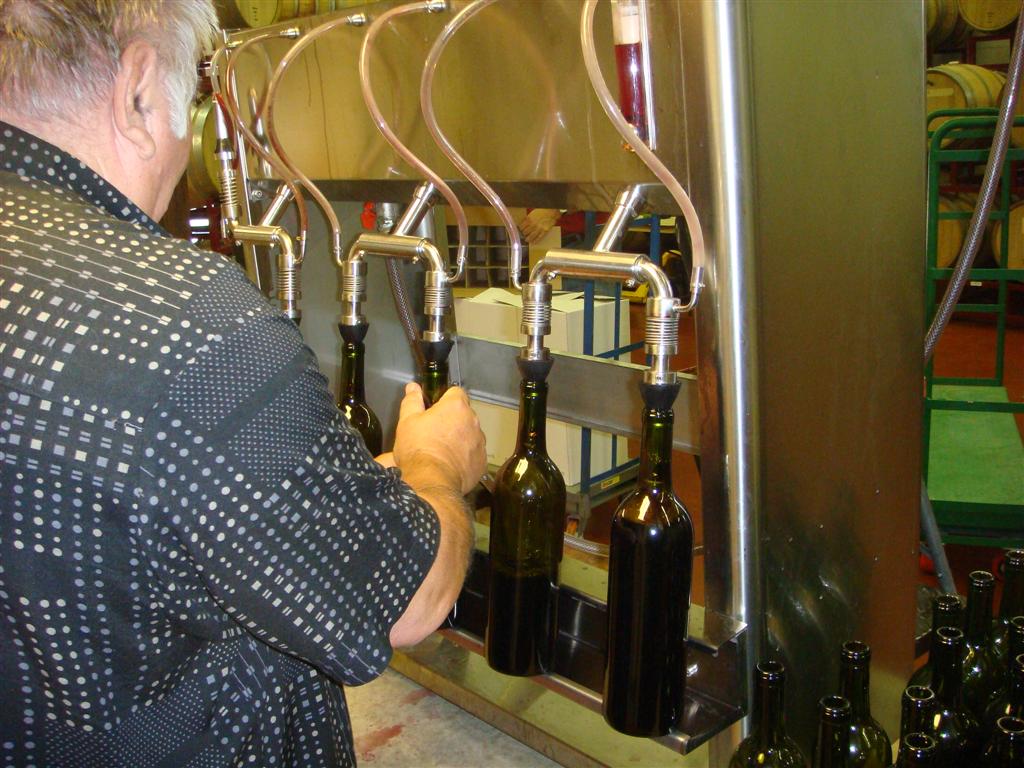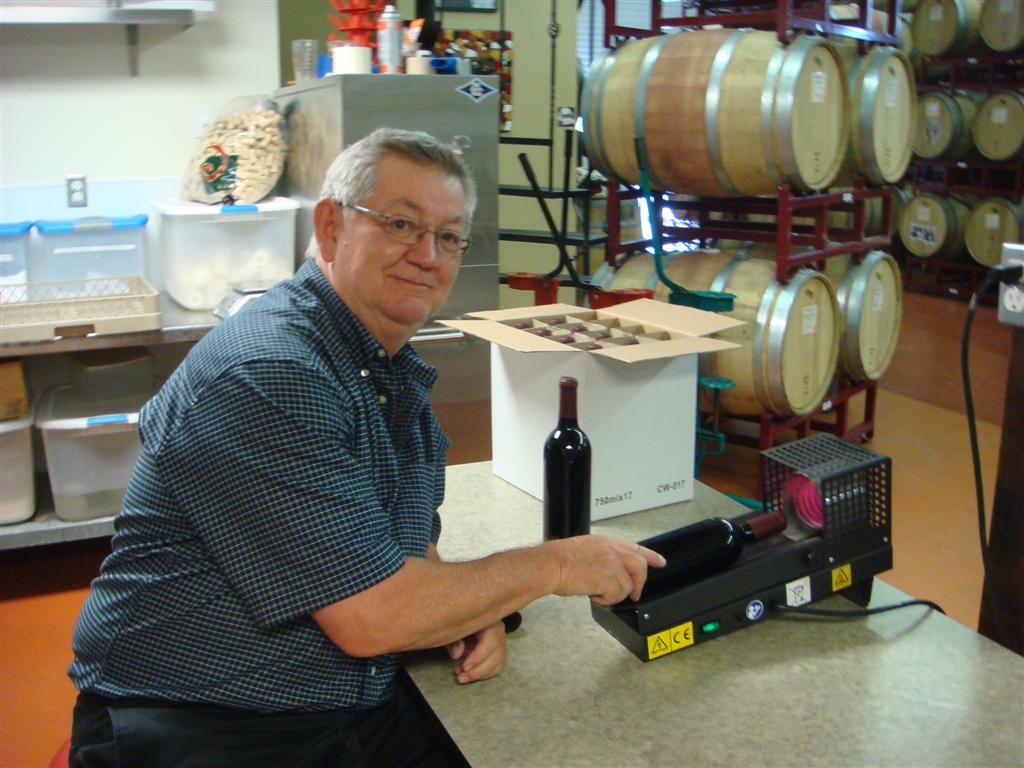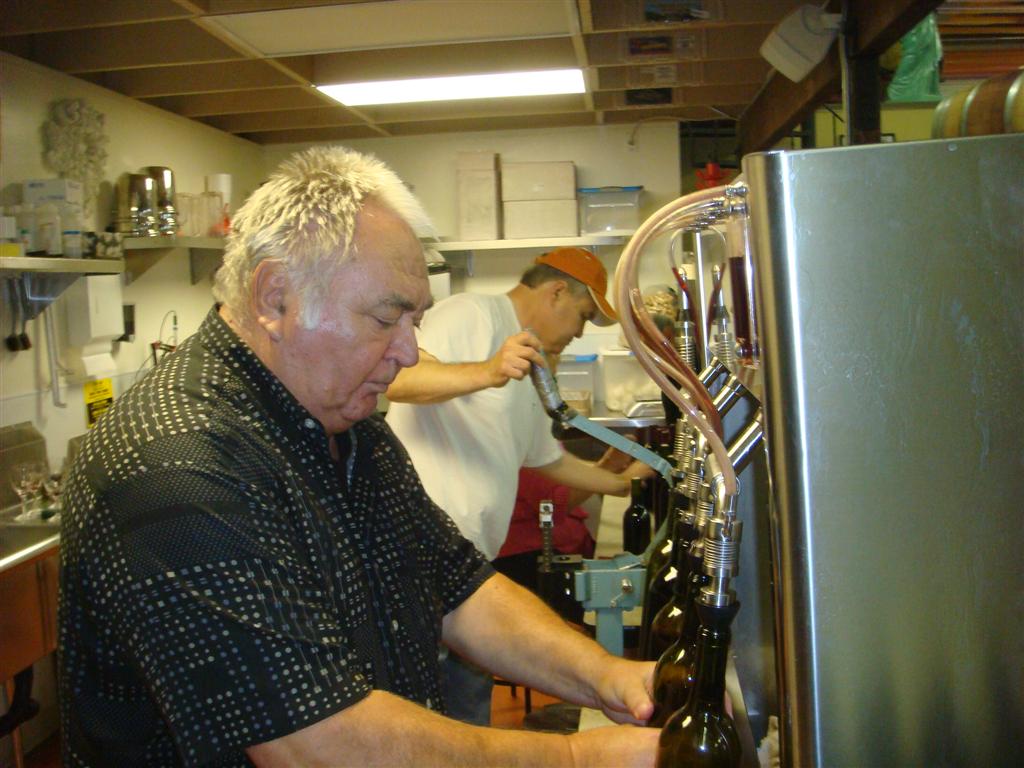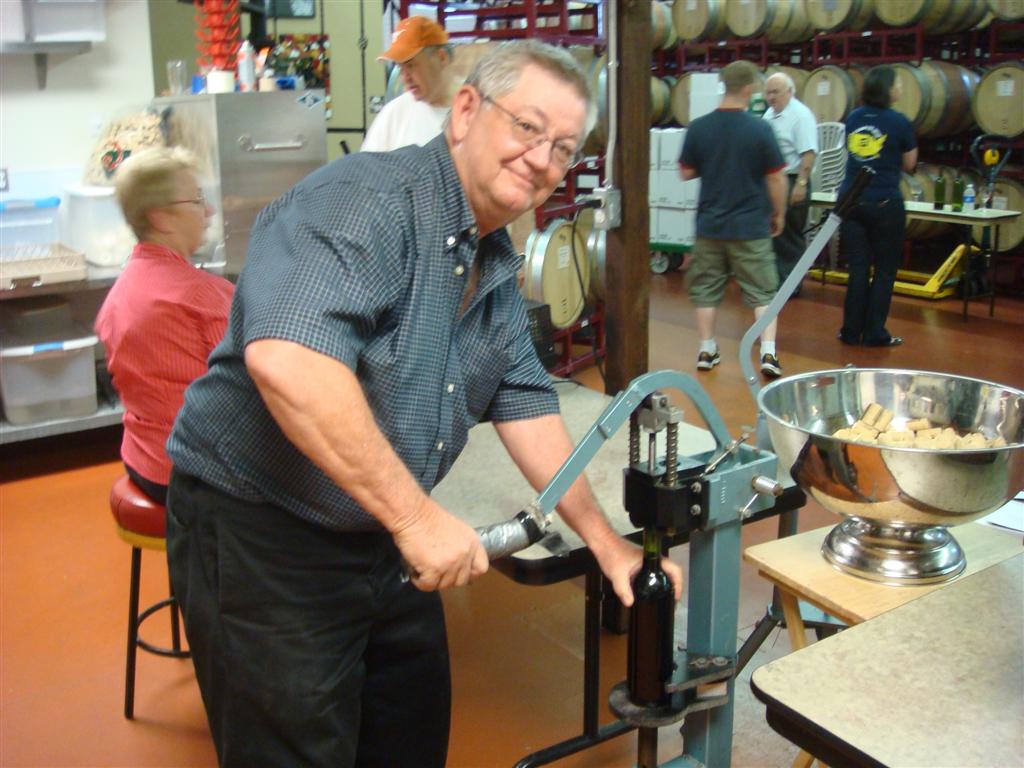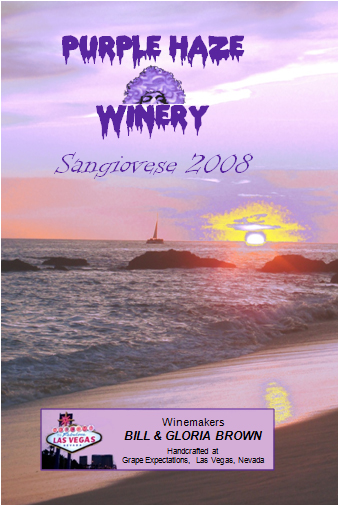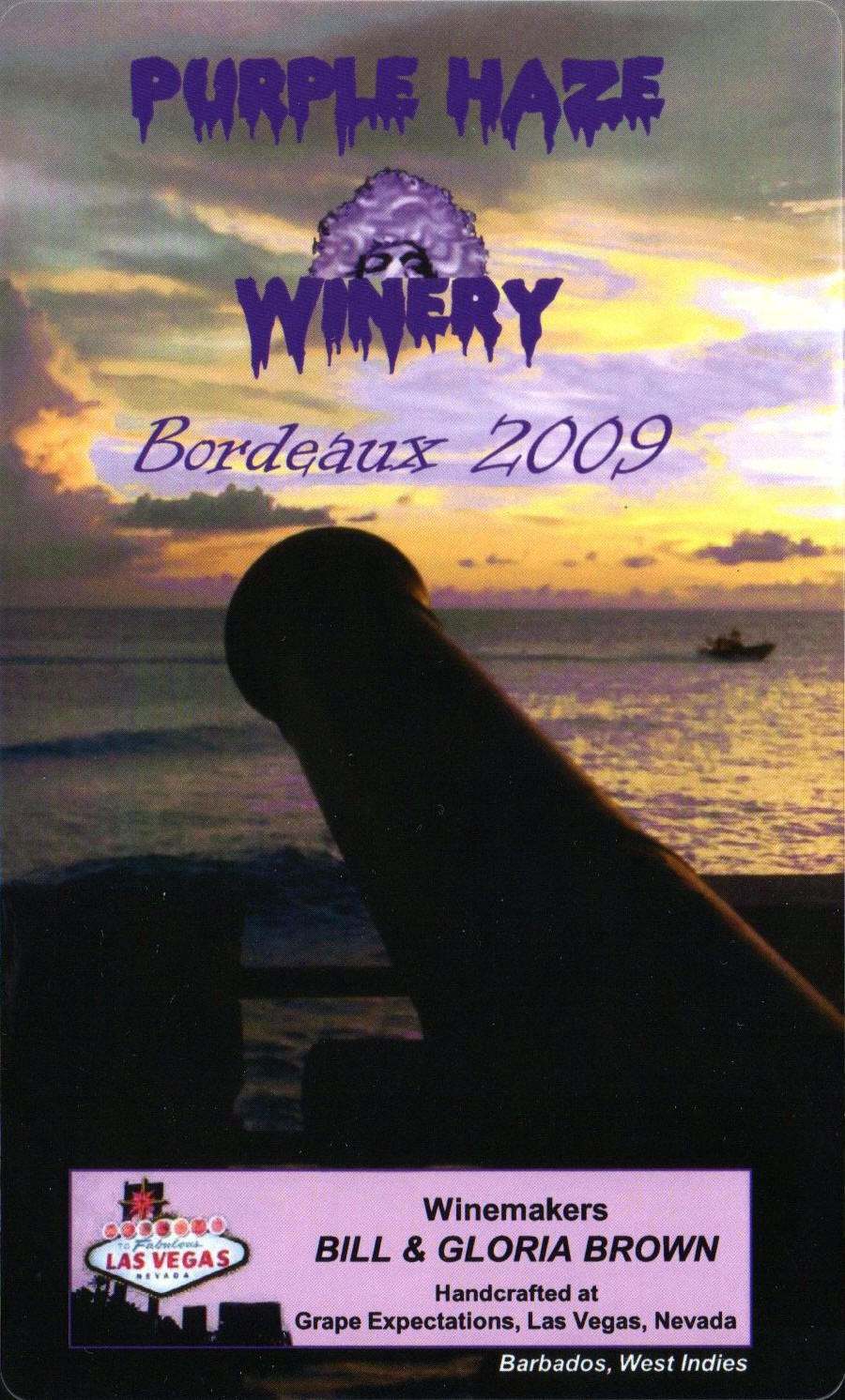 The label I made for my buddy Dan, a big Cubs fan