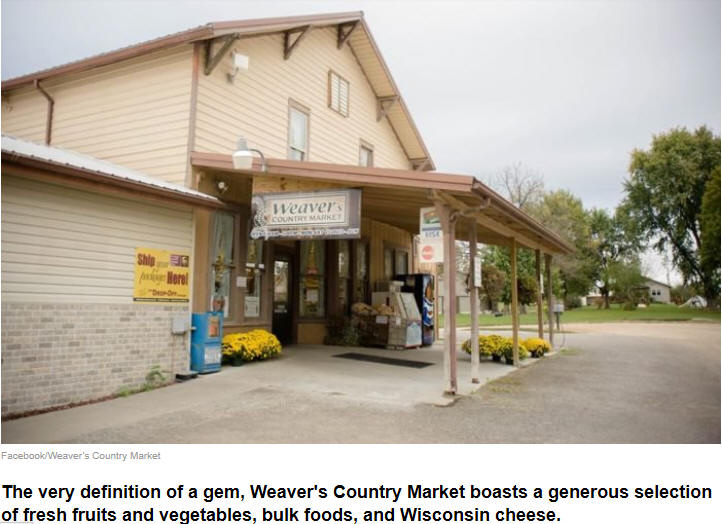 13920 Market Rd, Versailles, MO 65084, USA
_______________________________________________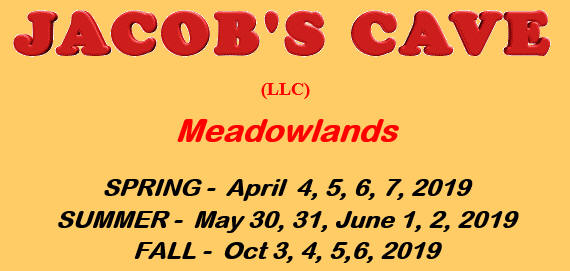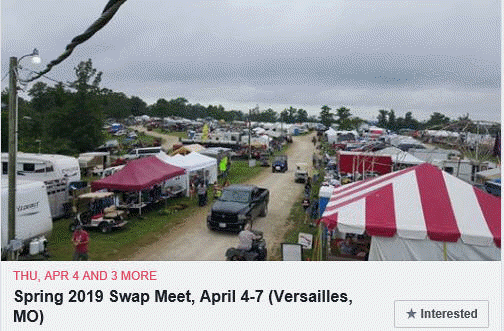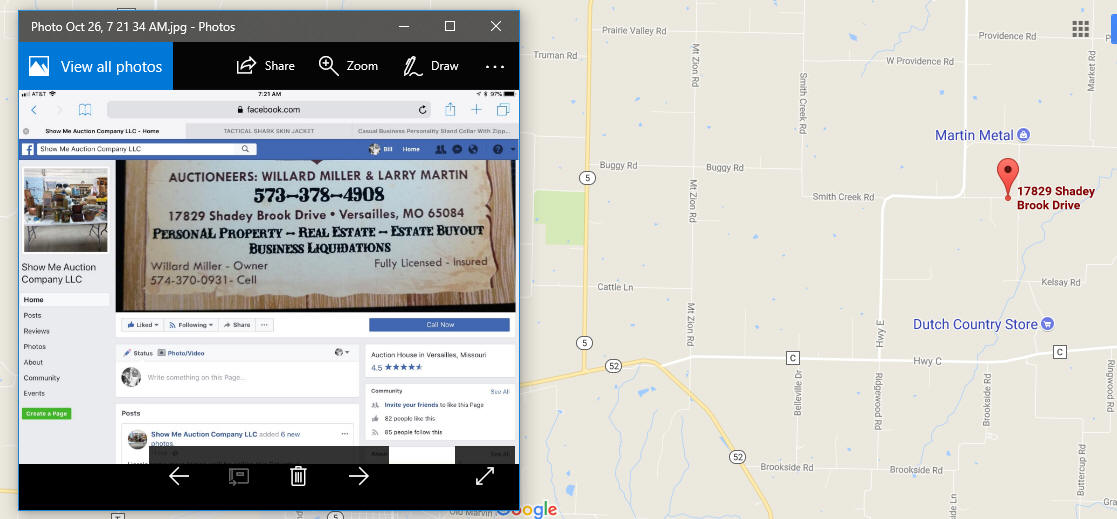 PLACES TO GO:
Lehman's Restaurant
15380 Highway 5, Versailles
Open 7:30 a.m.-7 p.m Tuesday-Thursday and Saturday, 7:30 a.m.-7:30 p.m. Friday only, Closed Sundays
Weaver's Country Market, Inc.
13920 Market Road, Versailles
Open 8:30 a.m.-5 p.m. Monday-Saturday, Closed Sundays
At Weaver's, customers can order a deli sandwich or purchase fresh locally-raised chickens, Missouri peaches and apples, cheeses, candy, locally-grown tomatoes, kitchen gadgets, jellies or jams, nut butters, spices, pasta, and frozen food.
KenMar Café
Across from Weaver's
Open 7:30 a.m.-2 p.m. Monday, Tuesday, Thursday, and Friday
Hoover's Bulk Food Store
9376 Hwy 52
Versailles, MO 65084
(573) 378-6699
Hoover's Bulk Food Store, Dutch Bakery and Bulk Food Store, and Dutch Country Store are similar, each offering thick, meaty deli sandwiches and foods in bulk. Across the road from Weaver's is KenMar Café, serving breakfast and lunch four days weekly (or by reservation) and dinner in the evening. Made when ordered, portions are substantial and wholesome.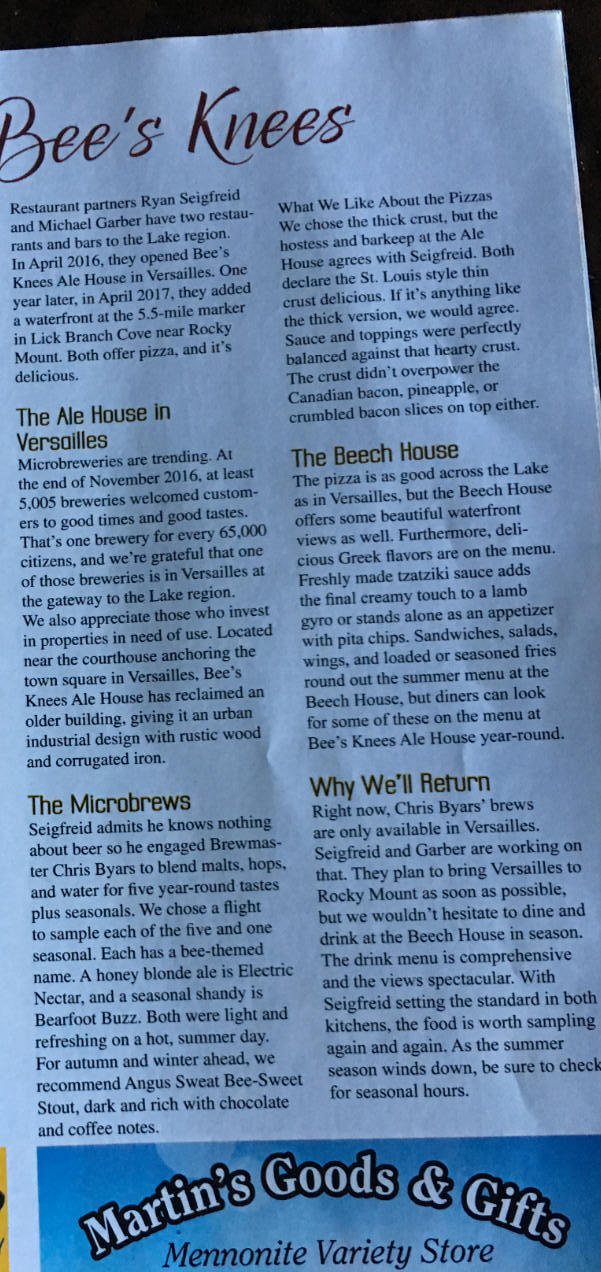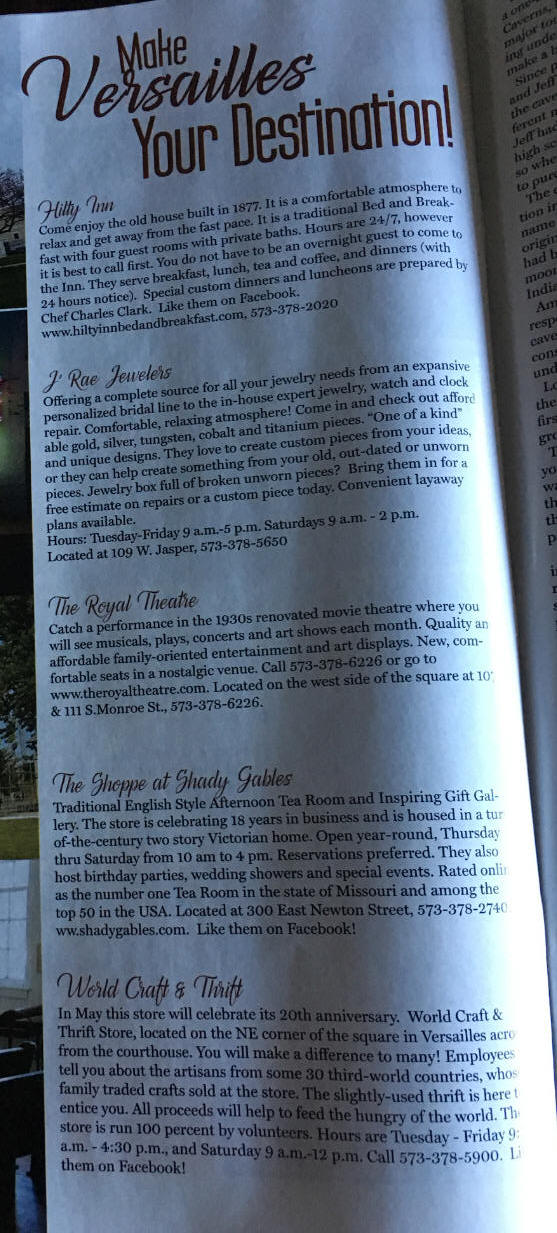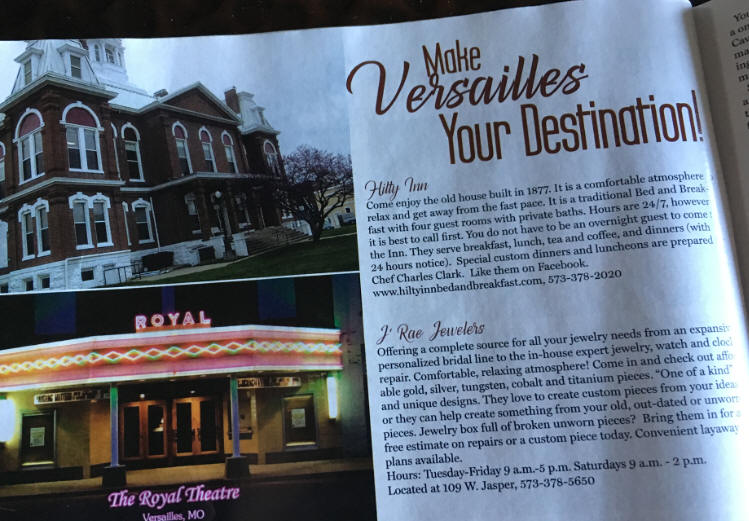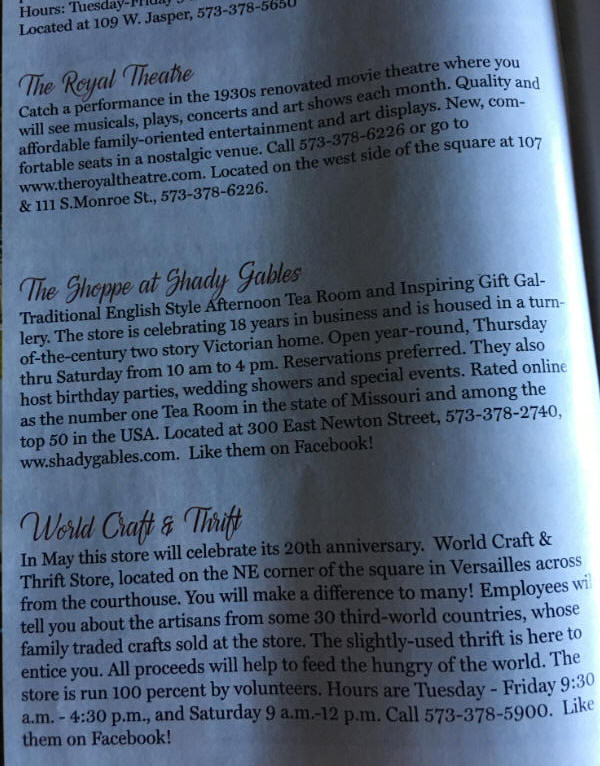 Eldon