Top Recipes

Air Fryer recipes Air Fryer times Rubs
Crispy Chicken - Coconut Shrimp - Potato Chips - Chicken Strips - Pork Chops - Pork - Green Beans - Chicken Breast
_____________________________________________________
Cooking Temps - Substitutions - Piedmontese - Meat & Cooking Guide - Baking conversion - Best Before - Seasoning Blends
Beef - Chicken - Turkey - Pork - Shrimp - Ham - Italian/Pasta - Pizza - Mexican - Misc. - Easy gravy - Roux
Breads - Potatoes - Vegetables - Breakfast - Deserts - Snacks - Clam Chowder - Onion Soup - Mushroom Soup
Christmas cookies at store - Onion Rings
Pan Seared Steaks (no oil) - Piedmontese Roast - Piedmontese French Dip
Beef Stew - Very Easy Pot Roast - Spicy Sugar Rub - Ribeye Steak - Rib Roast
Slow Cook Pot Roast - Easy Pot Roast - Boneless Pork Roast - Rump Roast- Brisket - Prime Rib - Oven Ribs
Cook Any Steak - Salisbury Steak - Bottom Round Roast - Top Sirloin Roast - Best Burgers - Broiling Burgers
Philly Cheese Steak - Cube Steak and Milk Gravy - Bill's Chili - Chicago Beef - Sliders - Chef John's Prime Rib
Butter Beef for Noodles - Slow Cooker Brisket - Food Network Brisket - Fall off the bone ribs - Slow Cooker Cube Steak
Cabernet braised short ribs - Crock Pot Roast With Gravy - Slow Cooker Eye of Round Roast With Vegetables
Restaurant-Style Prime Rib Roast - Slow Cooker Shredded Beef Sandwiches - Beef Au Jus - My Ninja short ribs
Five things about frying chicken - ATK 30 Minute Chicken Noodle Soup
Crispy Oven Chicken - Baked Chicken - Chicken Marsala - Parmesan Crusted Chicken (x5) - Lemon Chicken
Southern Fried Buttermilk Chicken - Chicken Piccata 2 - Skillet Chicken Fajitas - Bone in Chicken Breast - Chicken Picata
Tuscan Chicken - Cacio e Pepe - Chicken Carbonora (2) - Creamy Balsamic Chicken and Mushrooms - Chicken Wings
Slow Cooker Chicken Enchilada Casserole - Olive Garden Slow Cooker Chicken Pasta - Marry Me Chicken
Misc. Lemon Chicken recipes - Chicken Tenders ATK - Chicken Schnitzel - Easy fried chicken
Turkey - How to Spatchcock a Turkey - Bone in turkey breast - Turkey 2021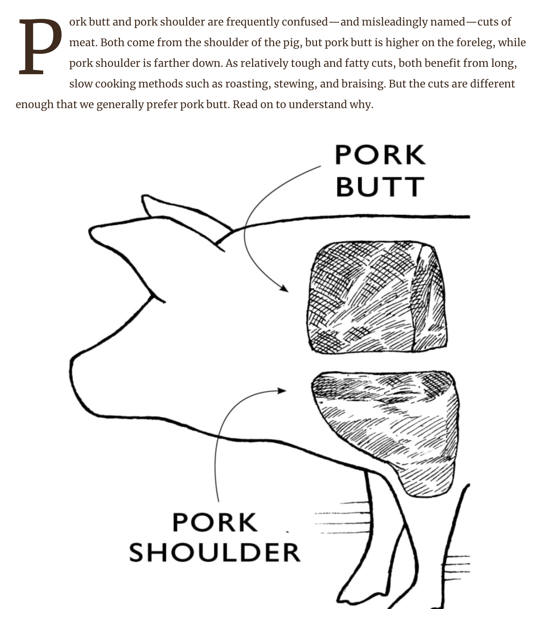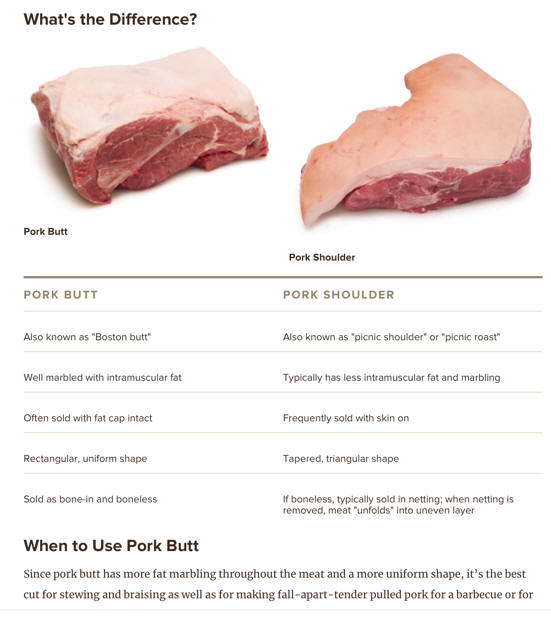 Bacon wrapped pork loin (ATK) Pork Tenderloin Sandwich (ATK) - Pork Steaks - Pork Chops - Pork Chops (2)

Broiling Pork Chops - Broiling Pork Chops-2 Tender Pork Ribs - Crock Pot Pork Tenerloin - Set and Forget Roast Pork Shoulder

Butter Schnizel Italian Breaded Pork Chops

Pasta Carbonara - Giada's Pasta Alla Gricia - Baked Lasagna - Spaghetti - Misc. Italian from All Recipe

ATK Cast iron Pizza - Pizza Crust

Taco Spaghetti Casserole - Nachos - Beef/Cheese Enchiladas

Cheesy Garlic Bread - Yeast Rolls - Olive Garden Breadsticks - Easy DInner Rolls - Parker House Rolls

Soft Butter Rolls - Cheese Bread

Potato Waffles - Waffle Hash Browns - Easy Potato Soup - Fingerling Potatoes - Roasted Baby Potatoes - Twiced Baked

Oven Baked Potato Slices - Potatoes Lyonnaise (ATK) - Crispy Roasted Potatoes - Slow Cooker Mashed Potatoes

Creamy Mashed Potatoes - Steakhouse Potatoes - Easy Baked Potatoes - Fondant Potatoes - Potatoes and Onions

Loaded Bacon Potato Soup - English Baked - Roasted Smashed - Roasted Lemon Pepper Potatoes - Kettle Potato Chips (ATK)

Potato Pancakes (ATK) - Perfect french fries (ATK) - Crispy Greek Lemon Potatoes

Baked Carrots - Honey-Glazed Carrots - Butter Glazed Carrots Fried Rice - Green Beans - Bill's Baked Beans - Onion Fritters

Crepes - Breakfast Casserole - Double cooked French Toast - Baked Apple Cinnamon French Toast

Grandma's Banana Bread - Cinnamon Apples - Brennaan's Banana Foster - Cracker Barrel Fried Apples - Amish Apple Fritter

Southern Fried Apples - Cinnamon-Apple - Instant Monkey Bread - Triple Chocolate Sticky Buns

- Eclair Cake - Cinnamon Roll Cake

Banana Bread - Cookies - 25 Cookie recipes - Gooey Butter Cake - Easy Cinnamon Rolls - Funnel Cake Chocolate Ganache

Hamburger/Cheese Dip Caramel Corn

Misc. Food - All Gravy! - Soup Base

____________________________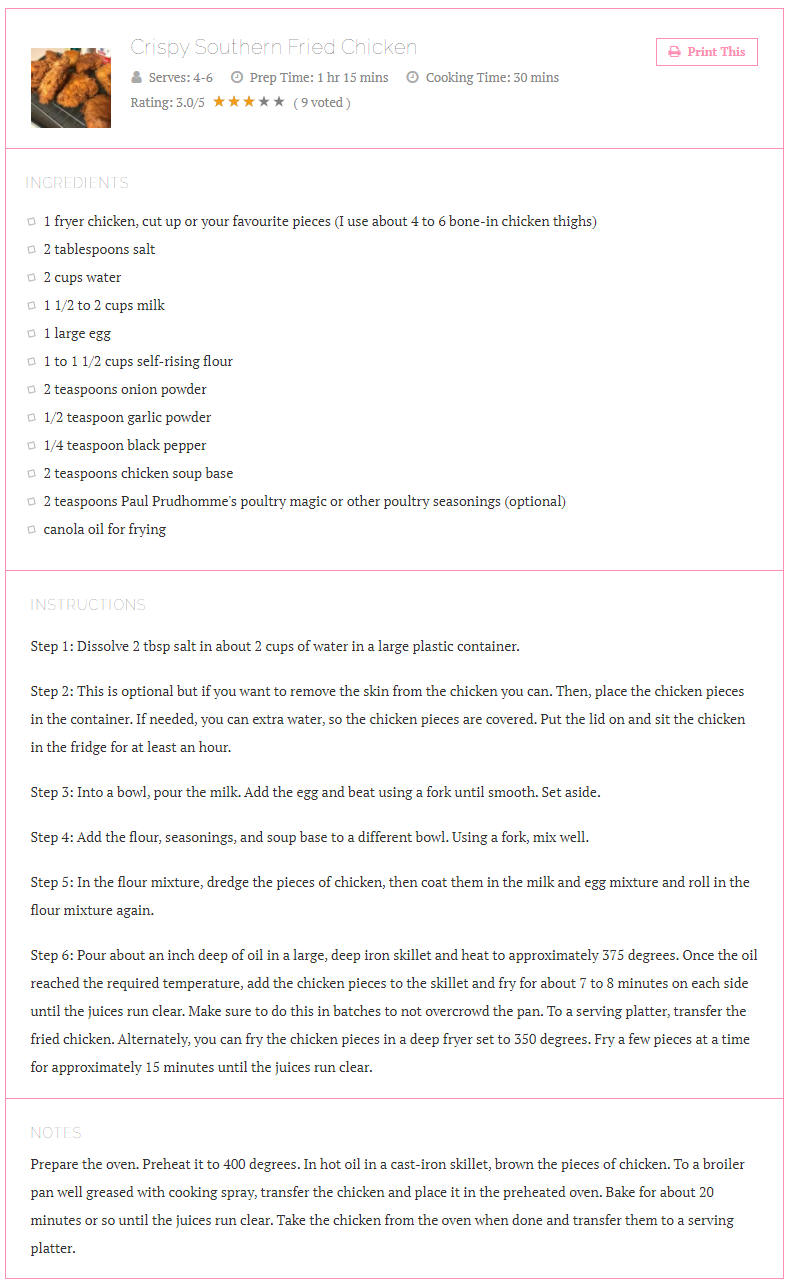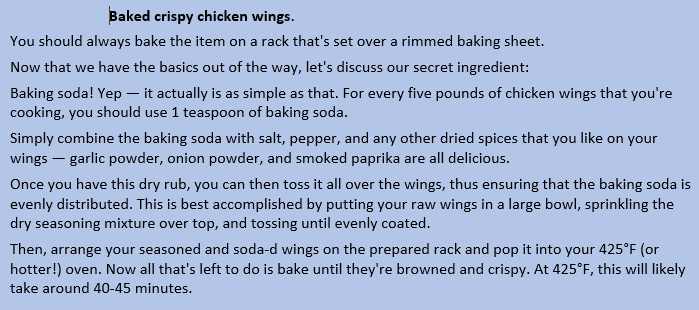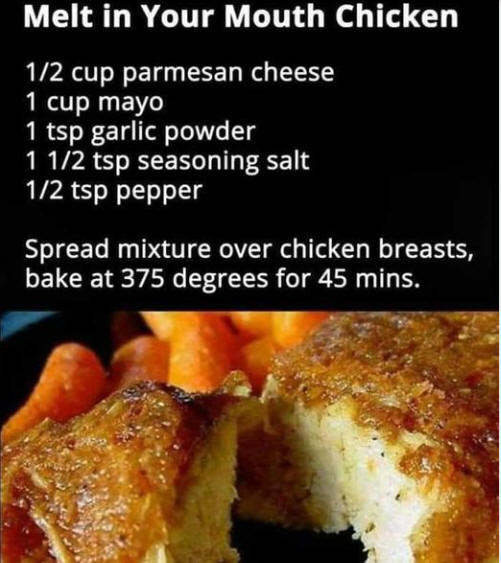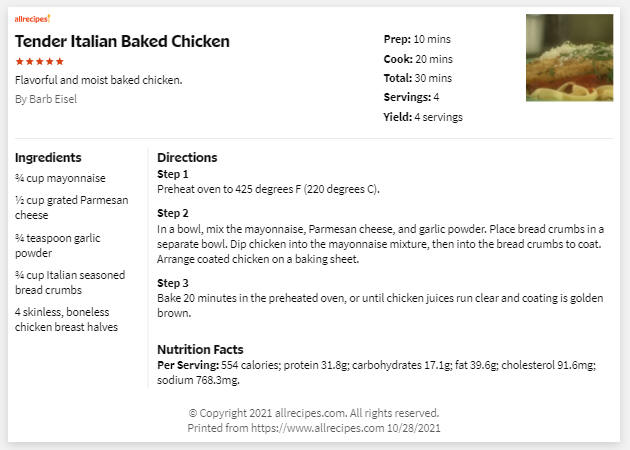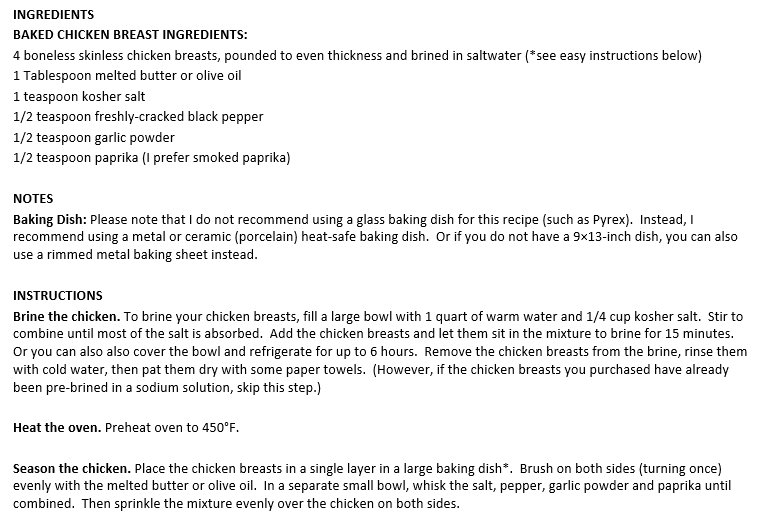 -- 2 --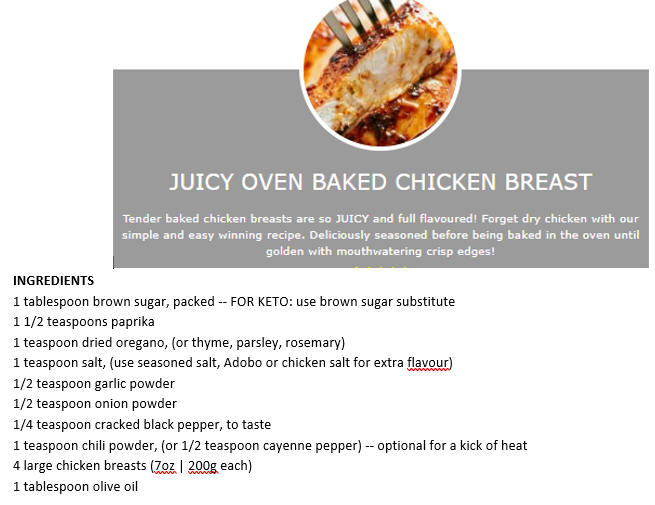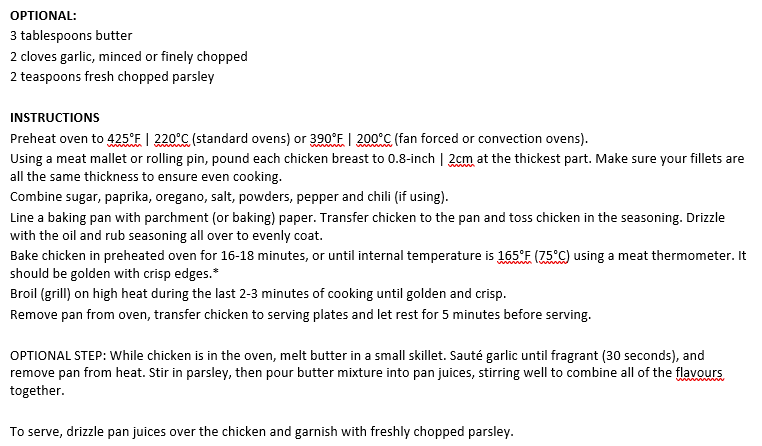 3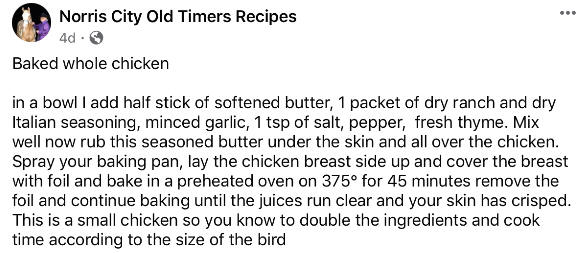 4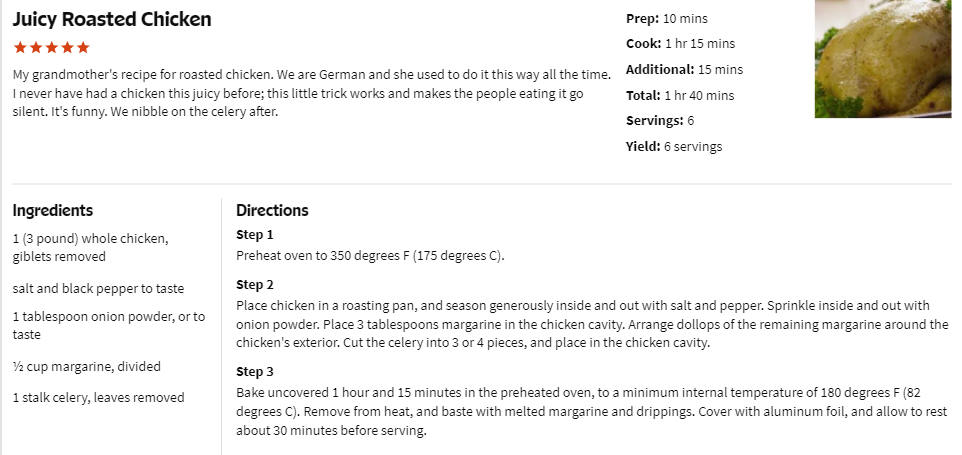 5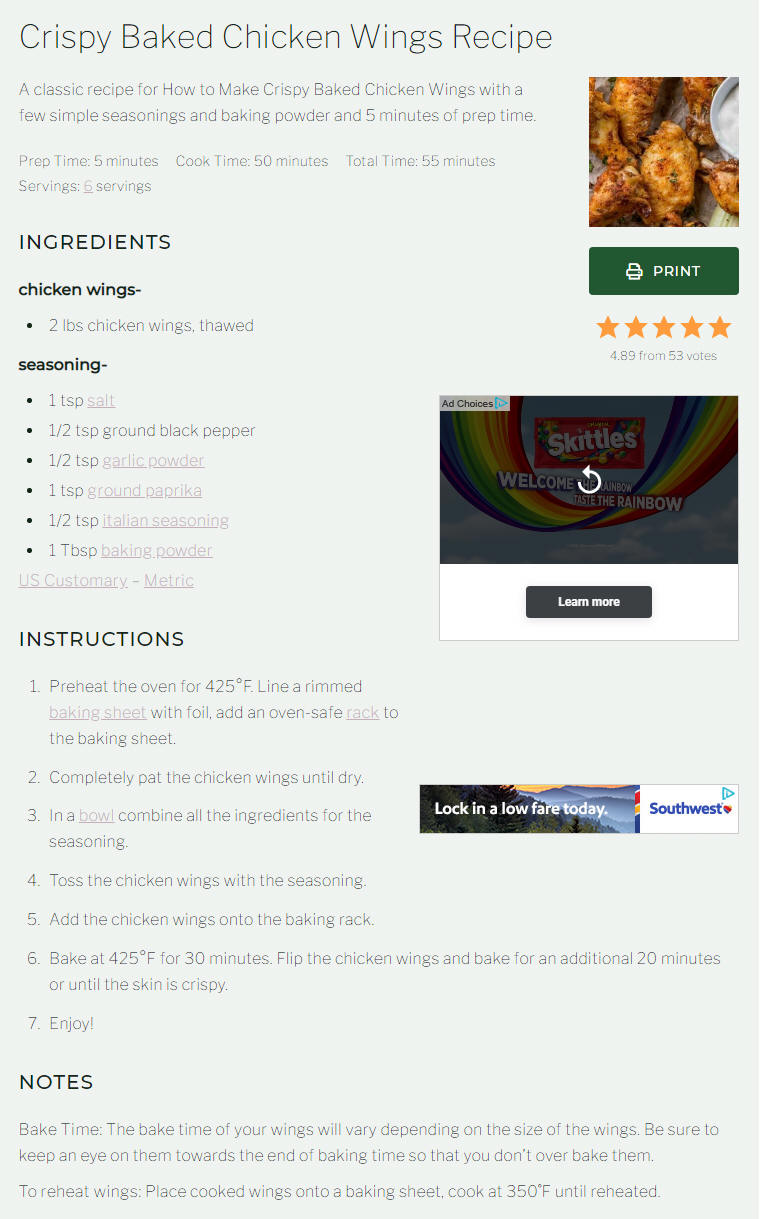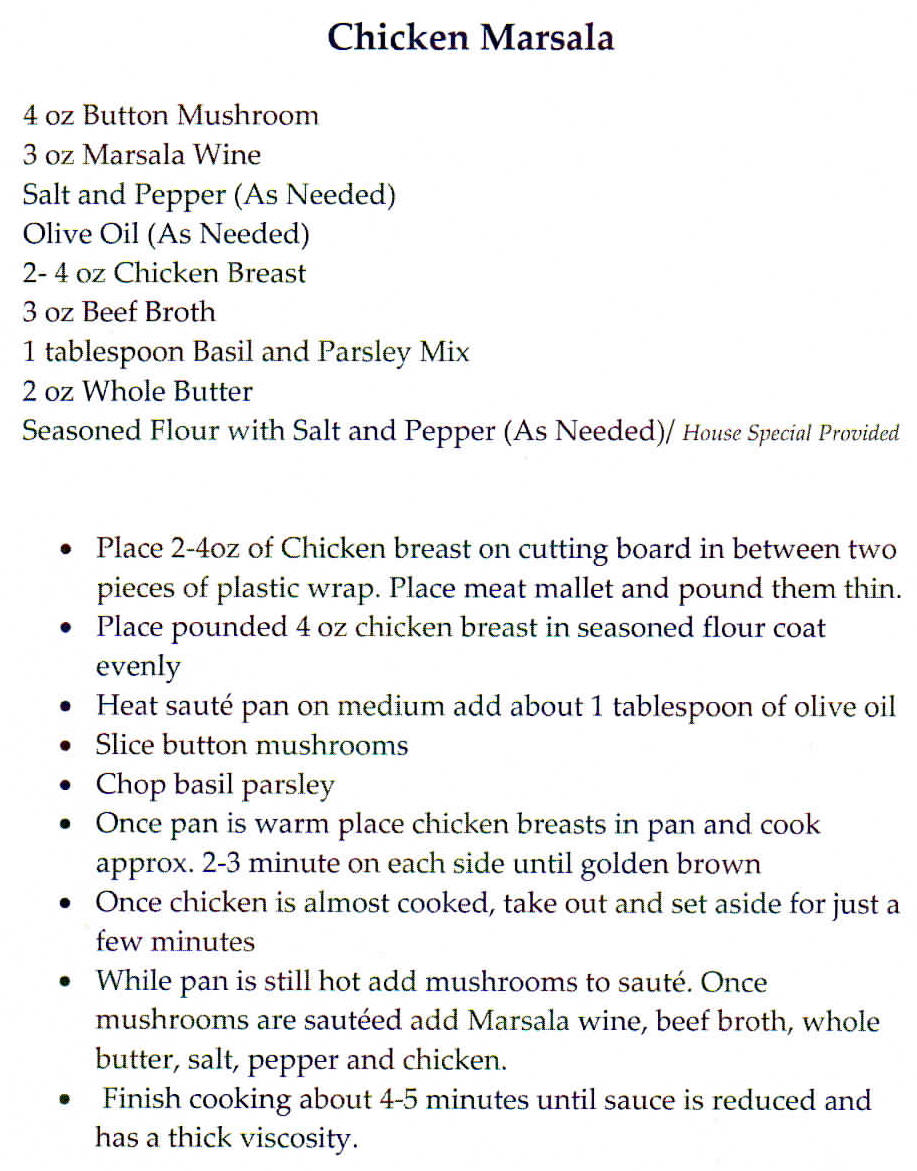 -- 2 --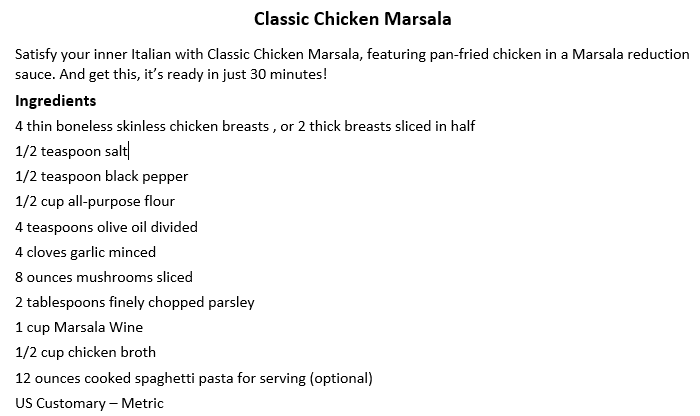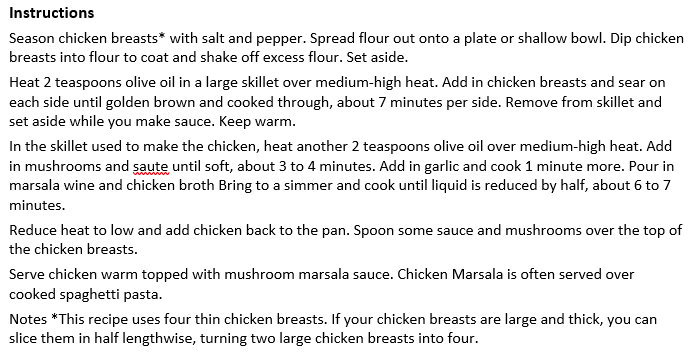 -- 3 --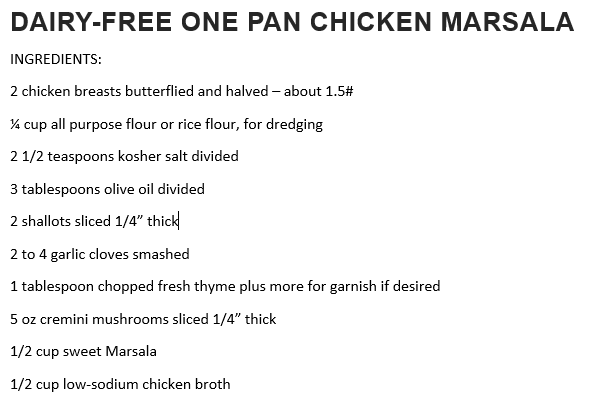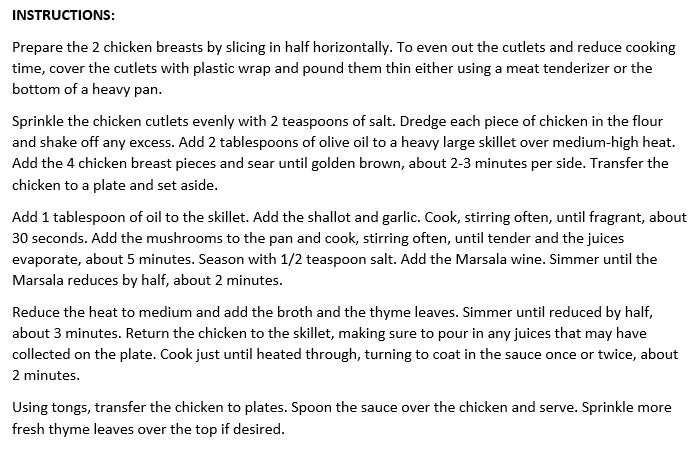 -- 4 --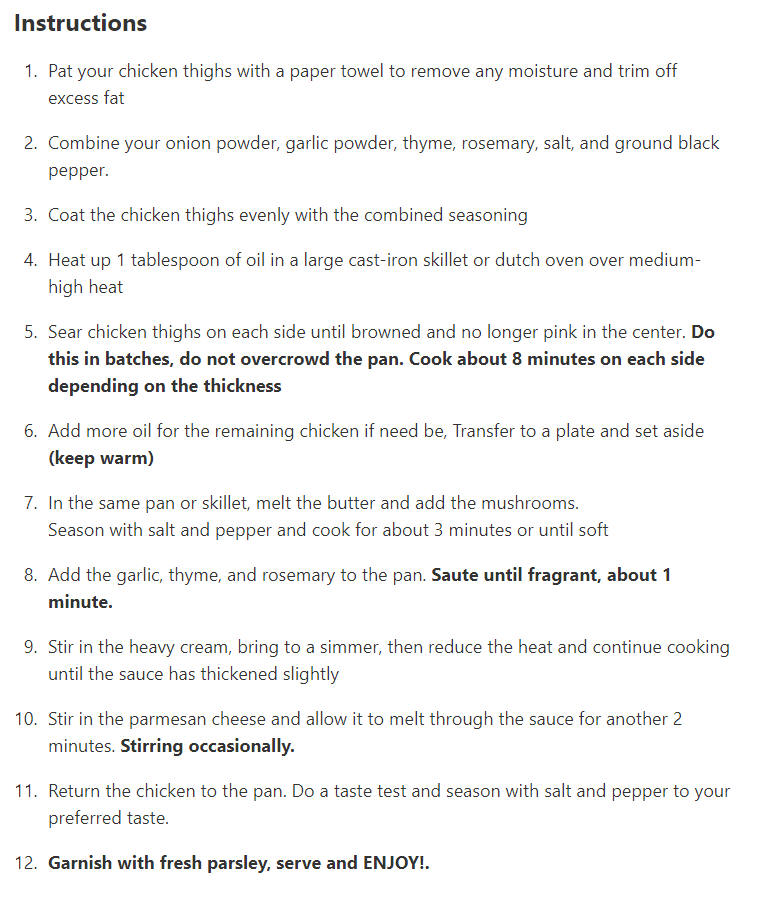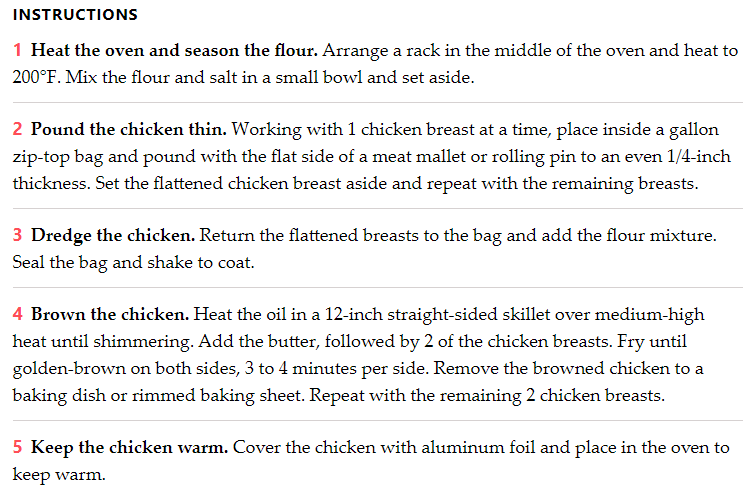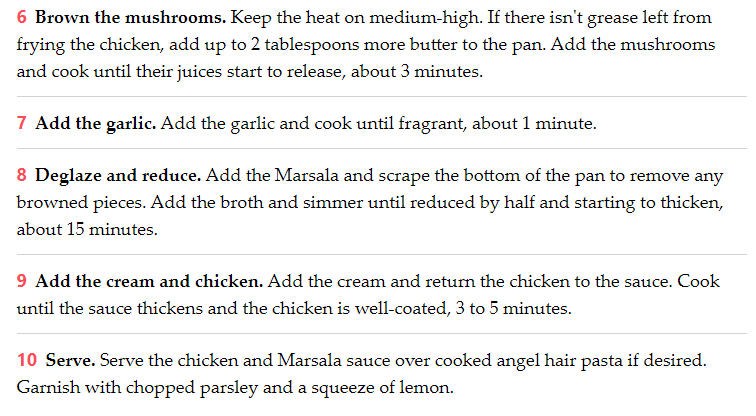 -- 5 --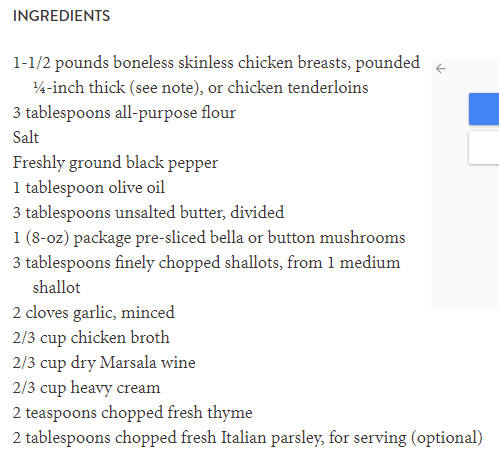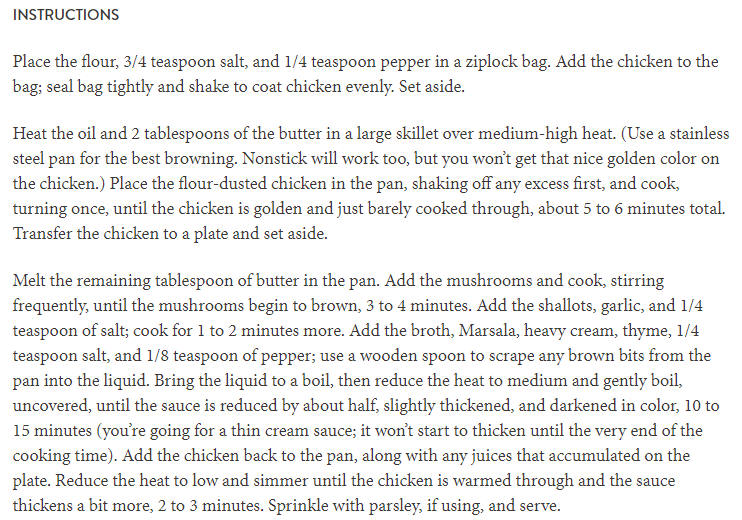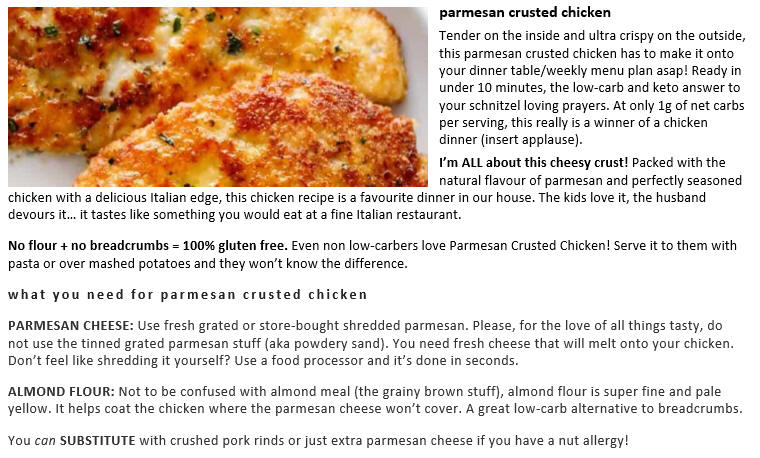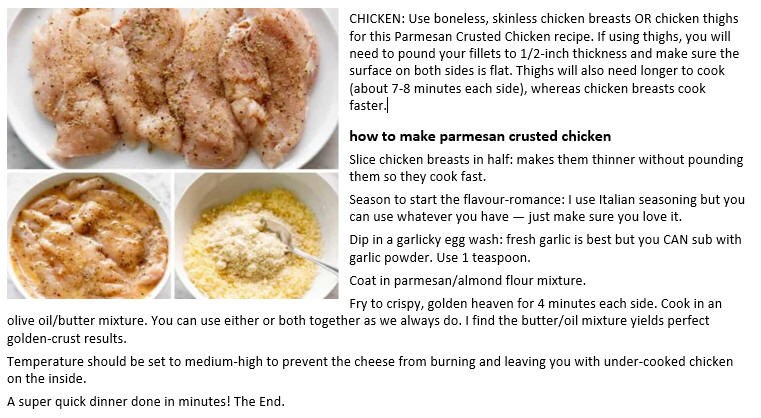 ---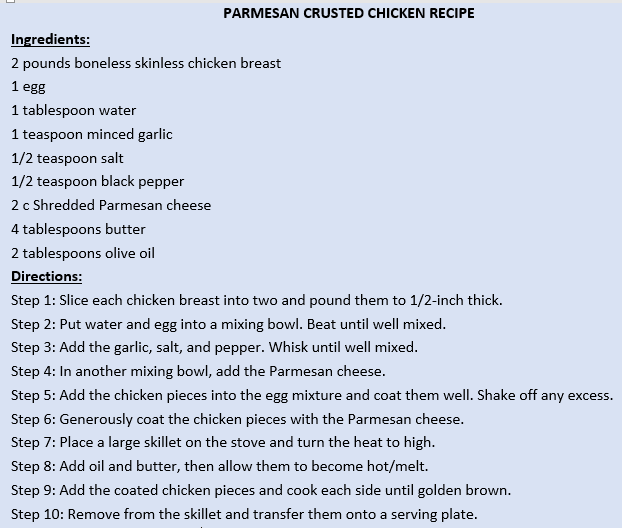 -- 2 --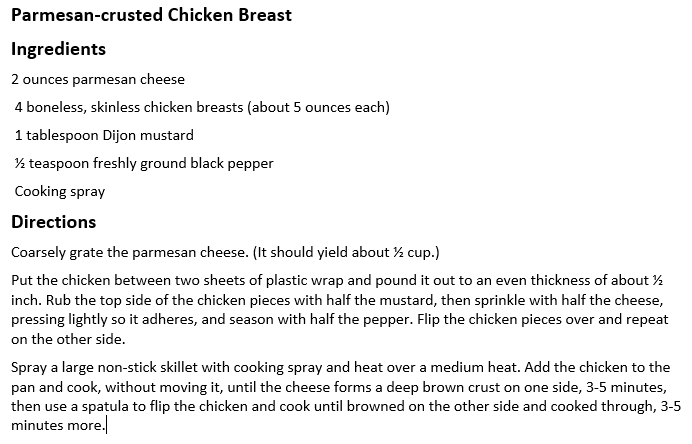 -2-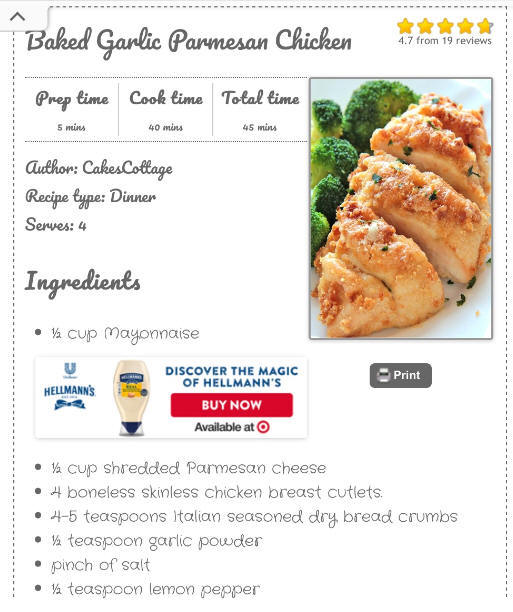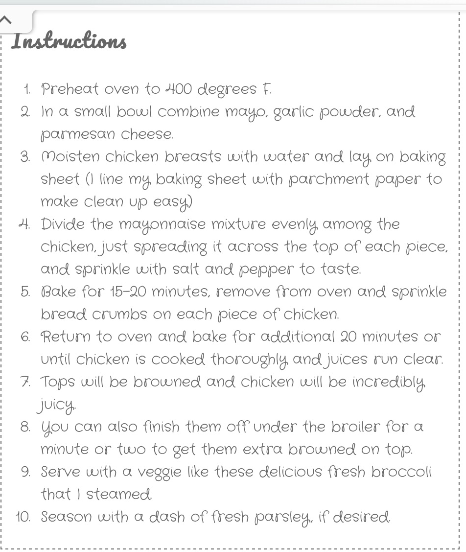 -5-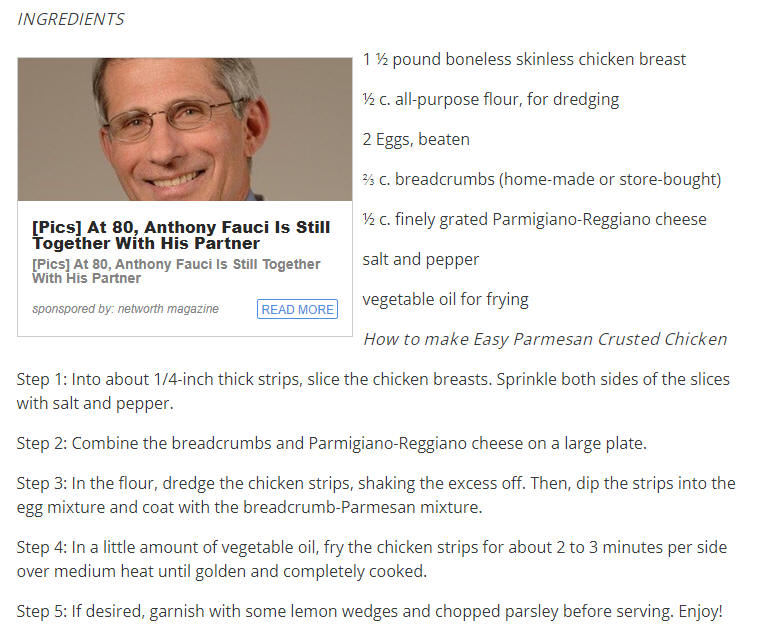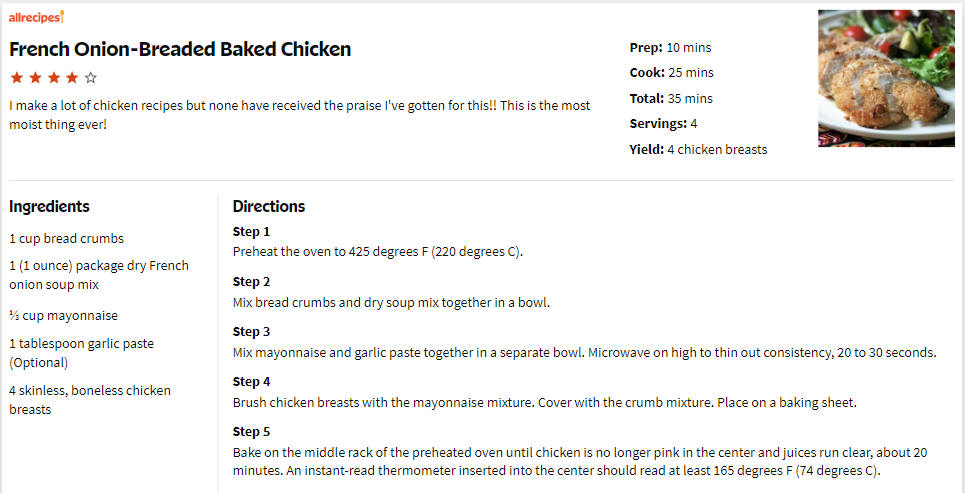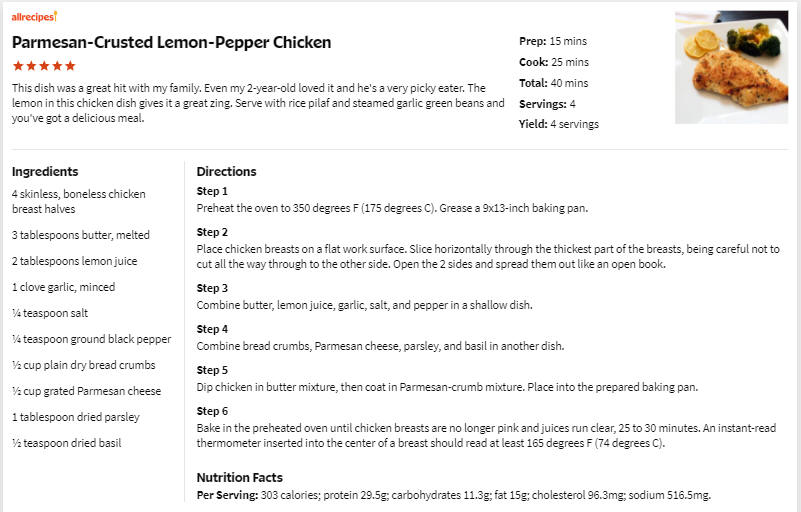 Southern Fried Buttermilk Chicken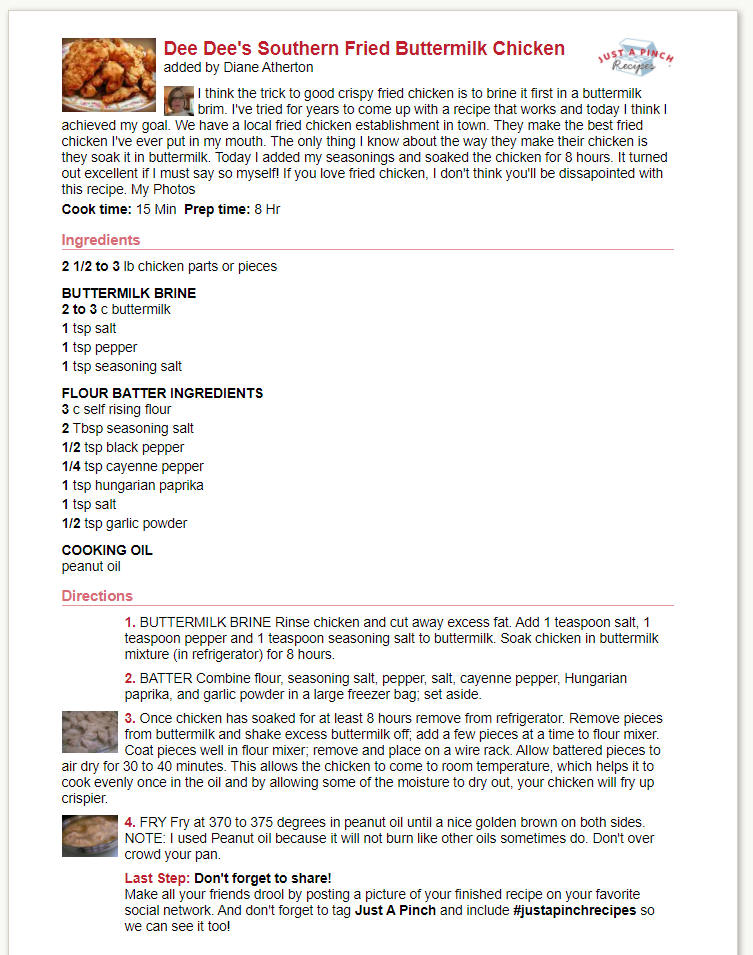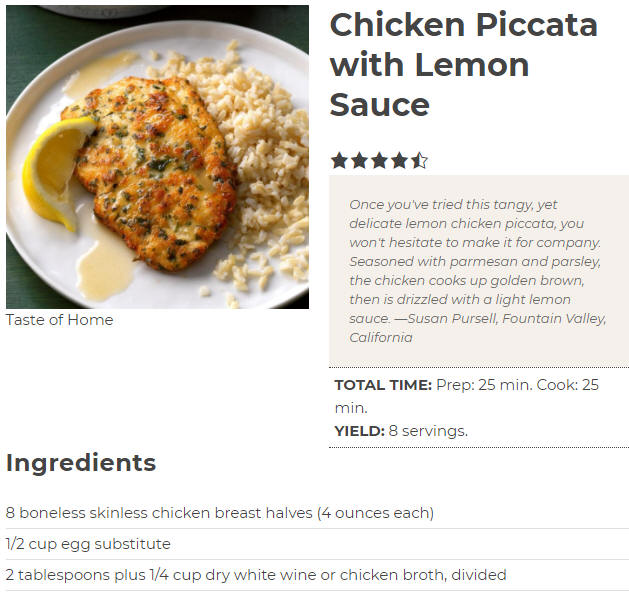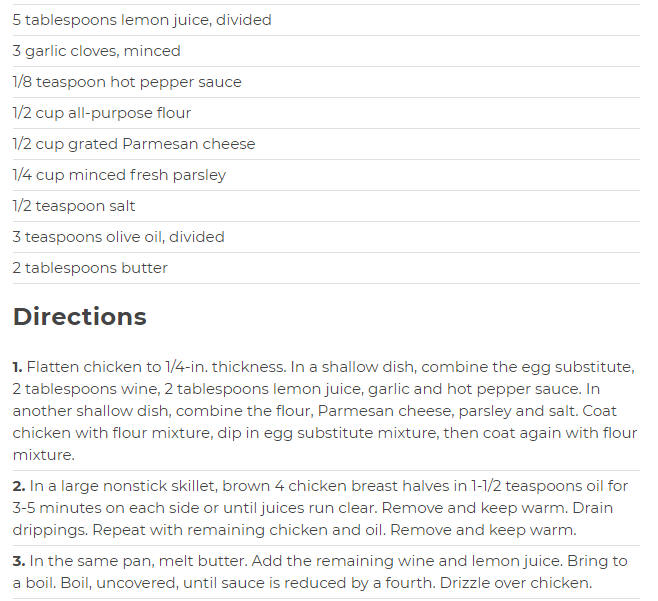 -3-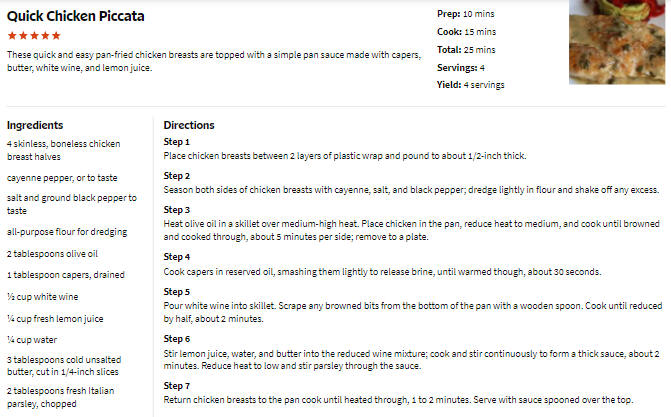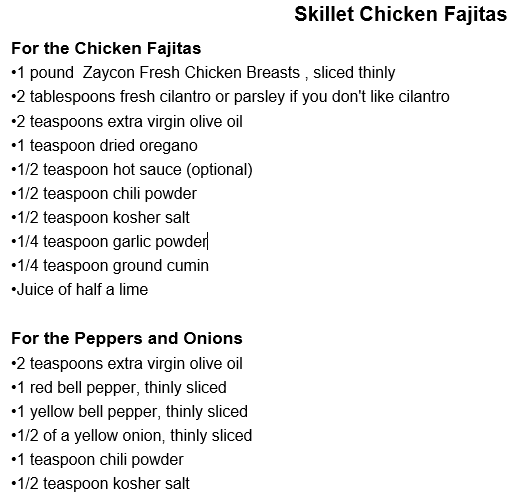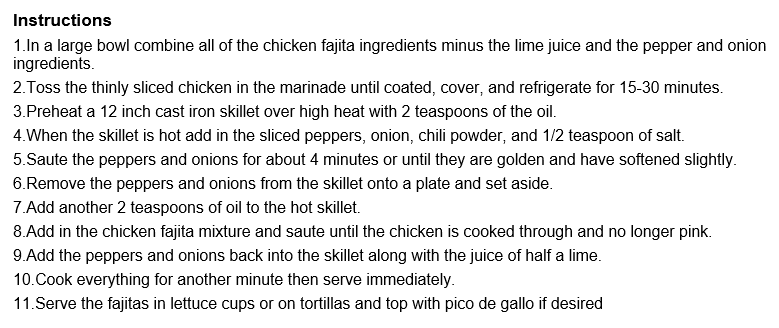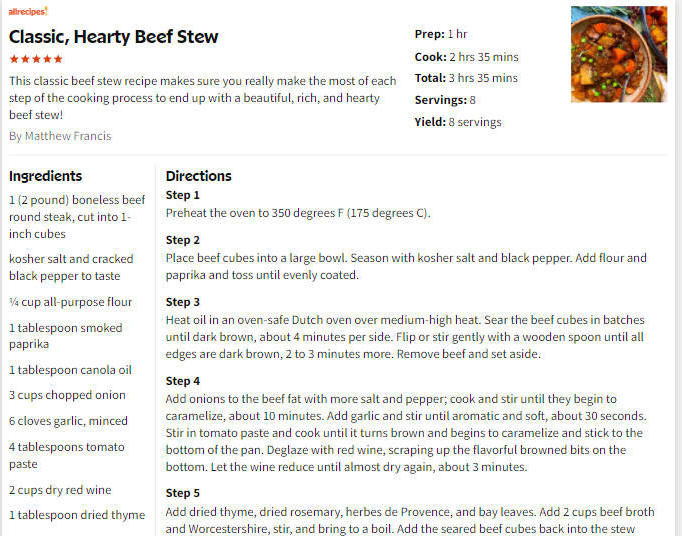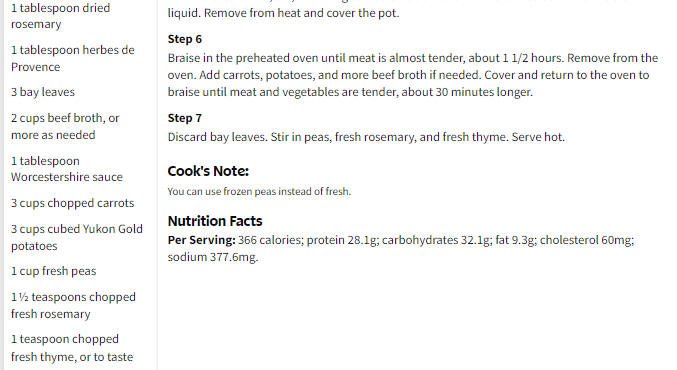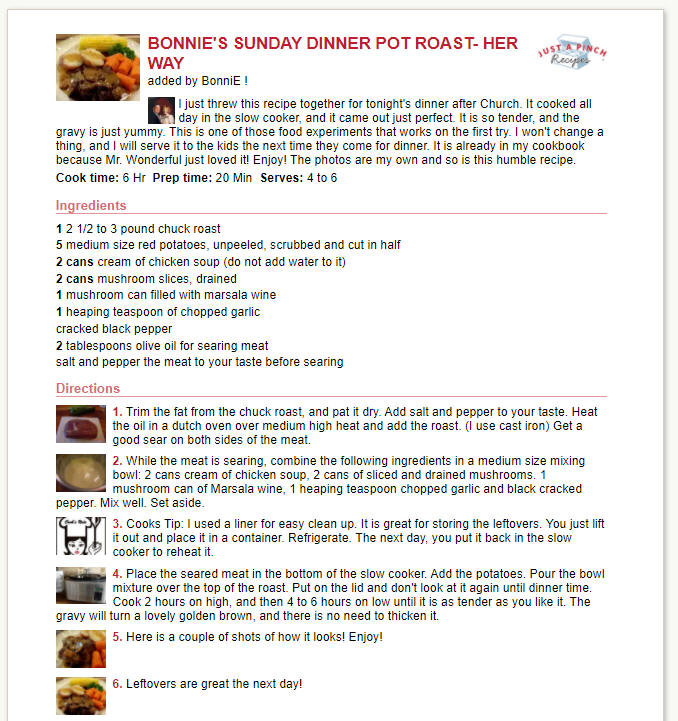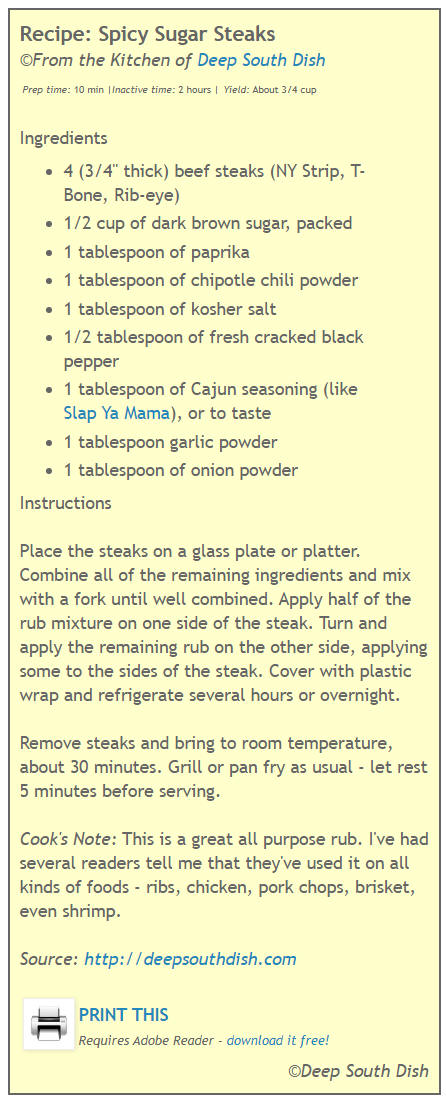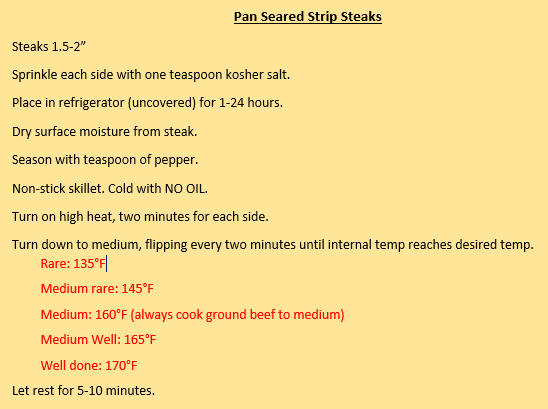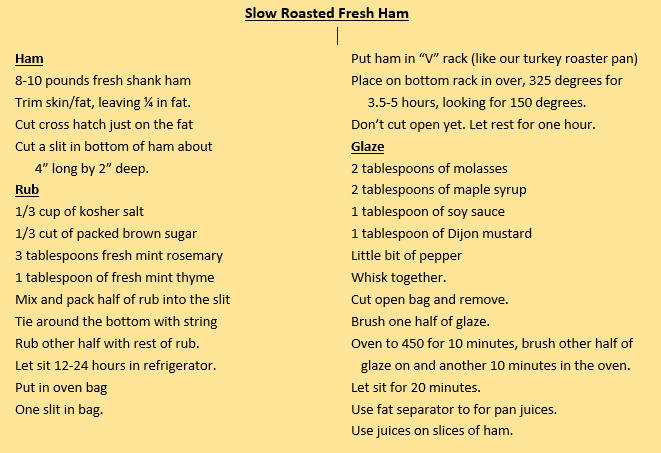 Am. Test Kitchen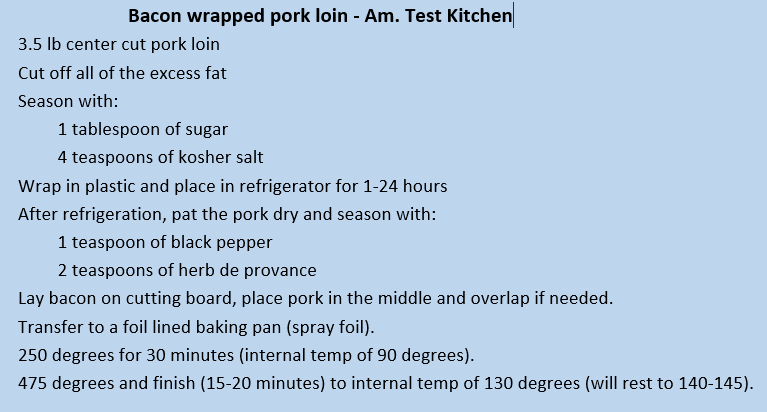 Pork Tenderloin Sandwich (ATK)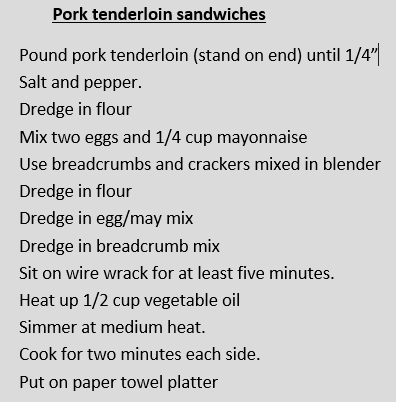 Brown and put in Ninja Dutch oven for 5-6 hours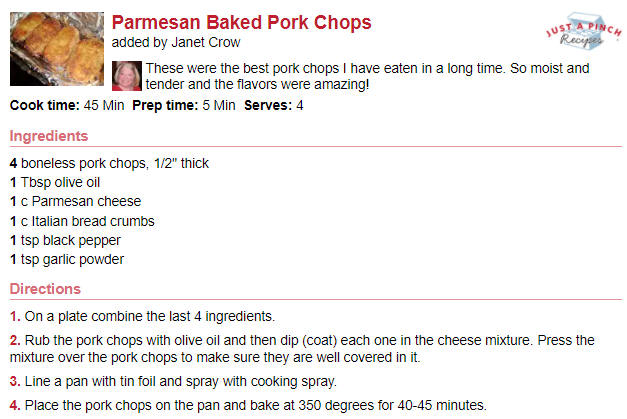 ---------------------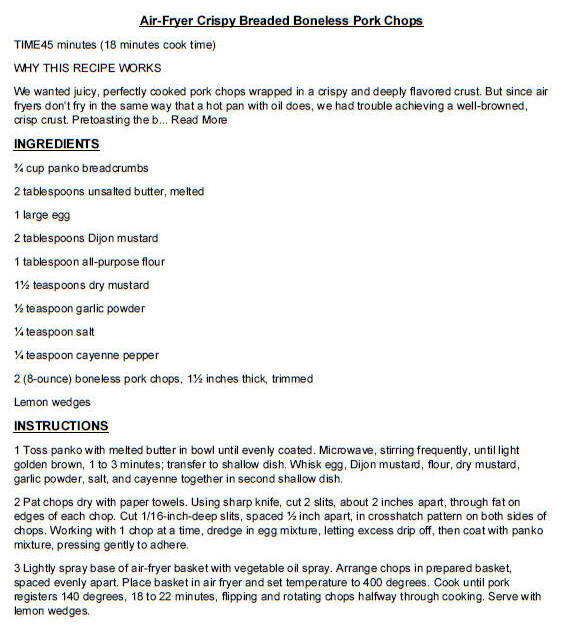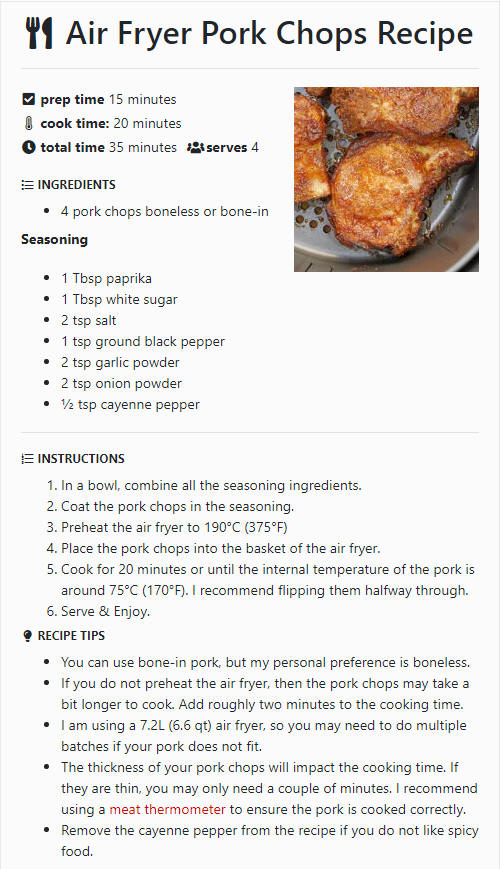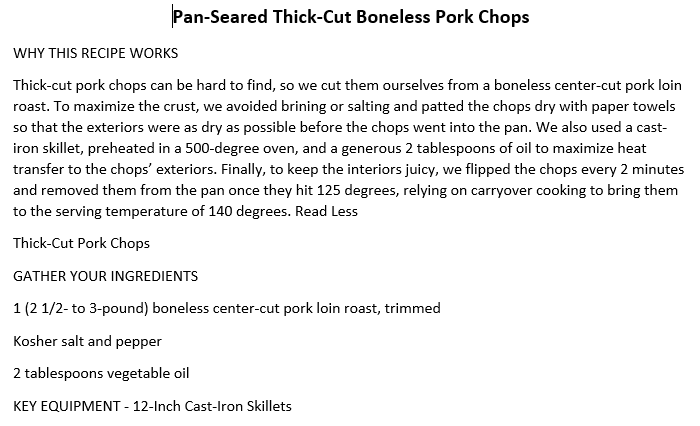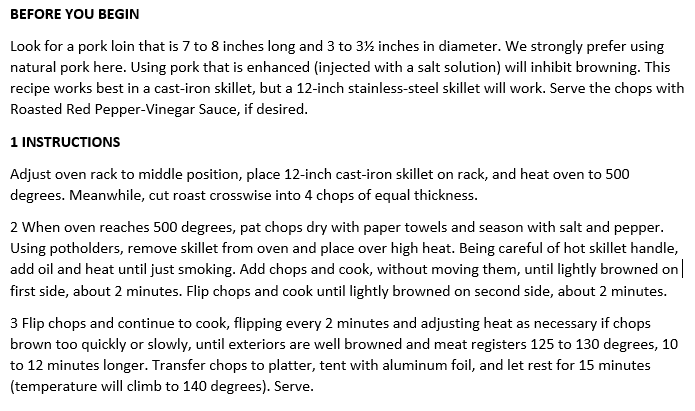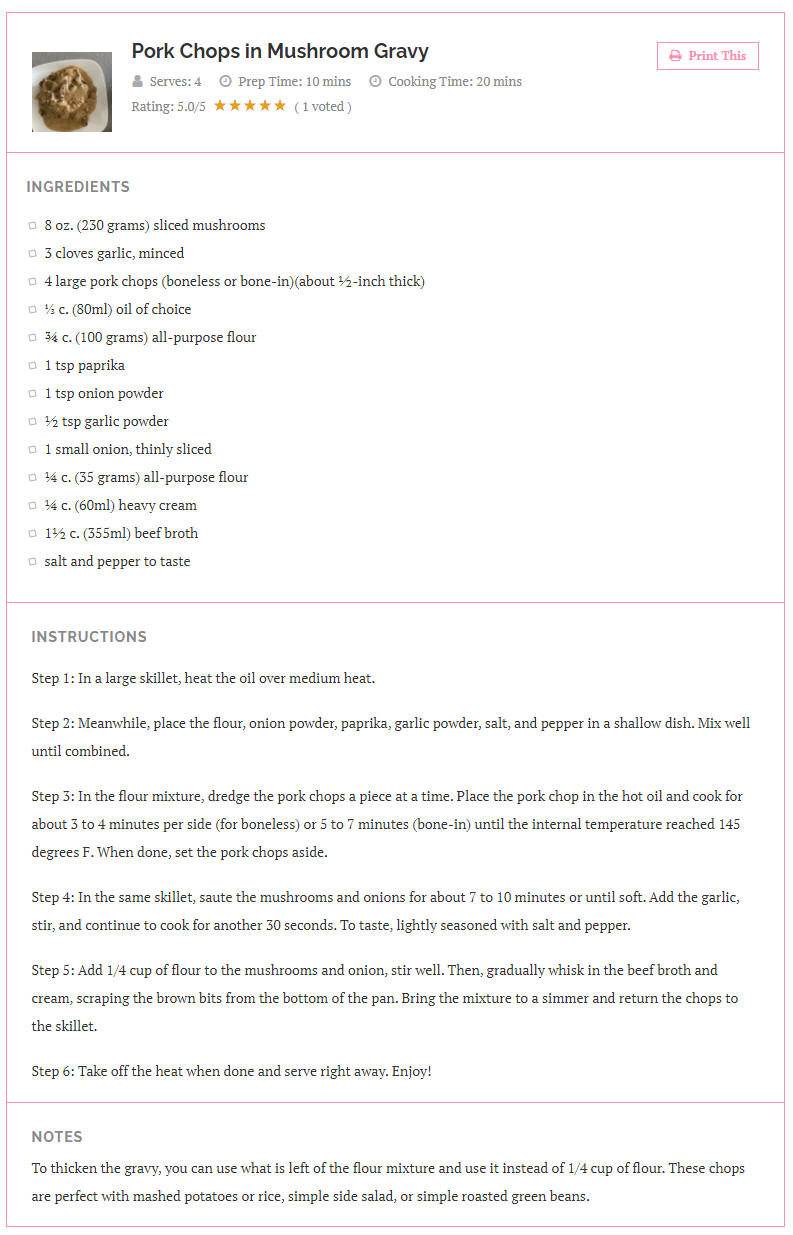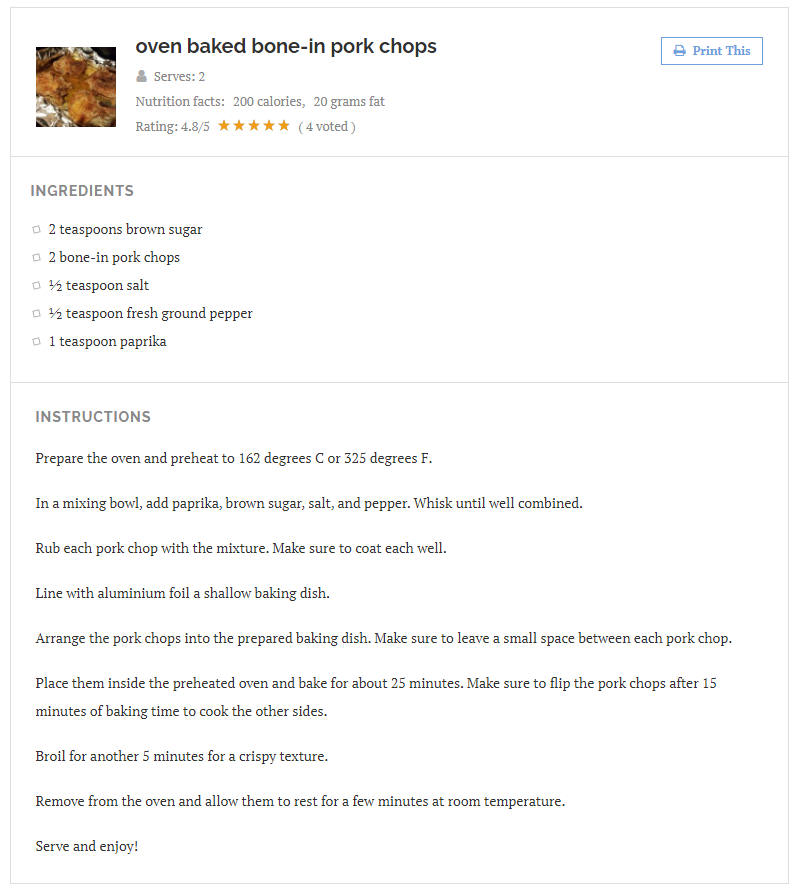 Baked Pork Chops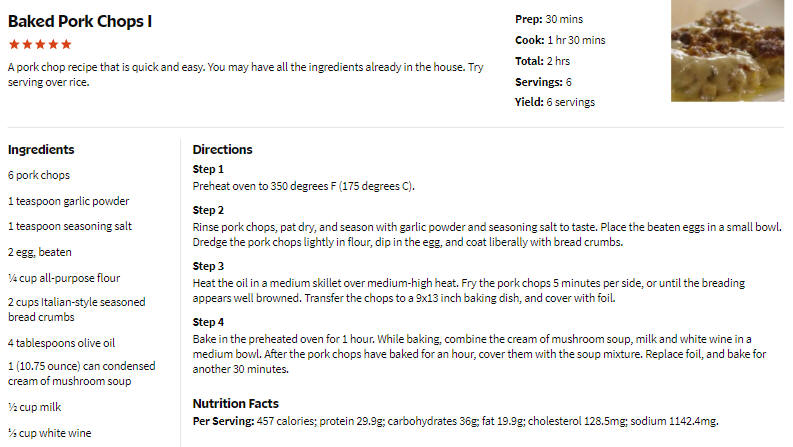 More Pork Chops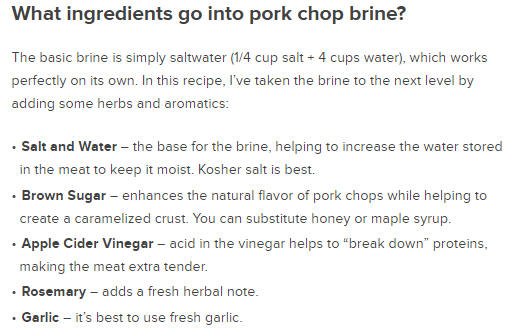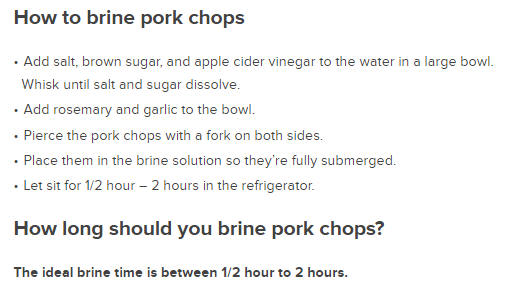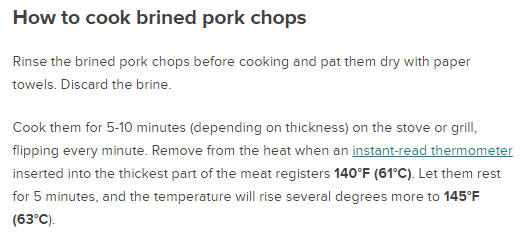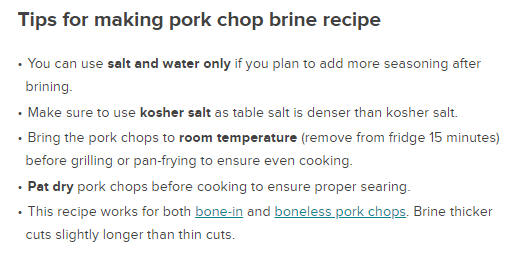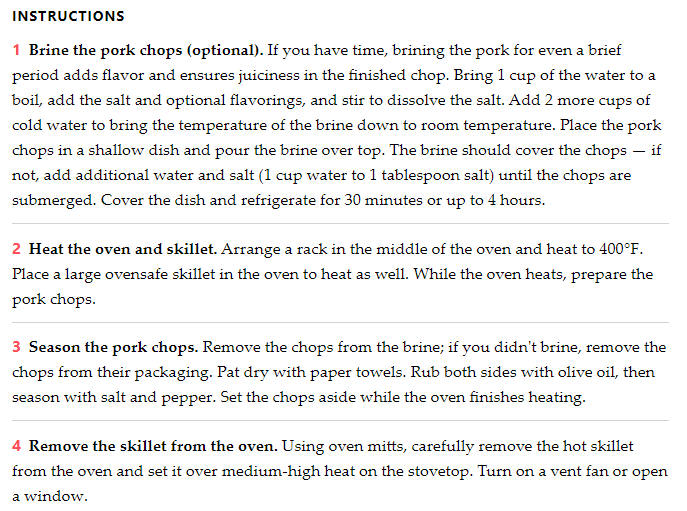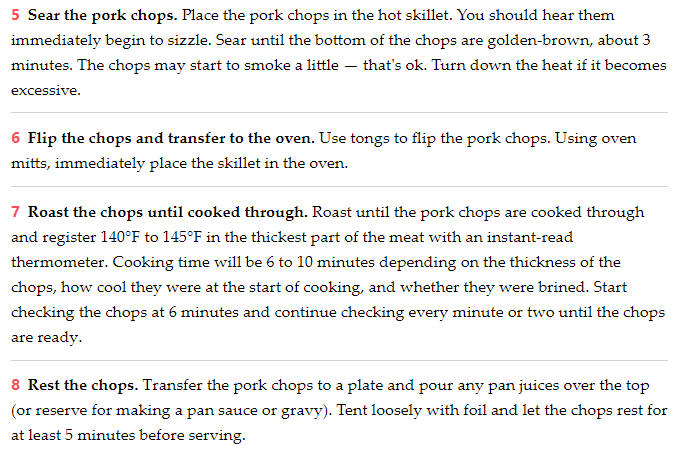 -3-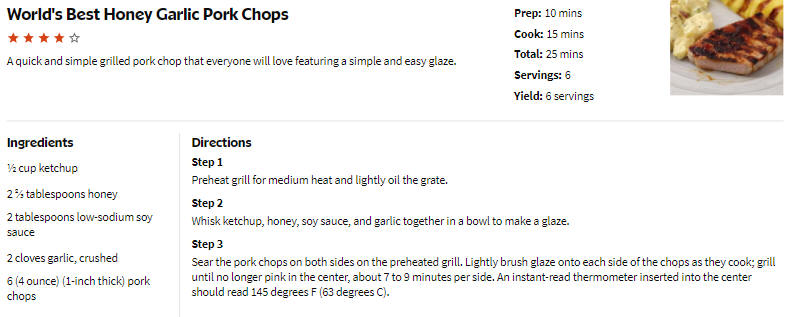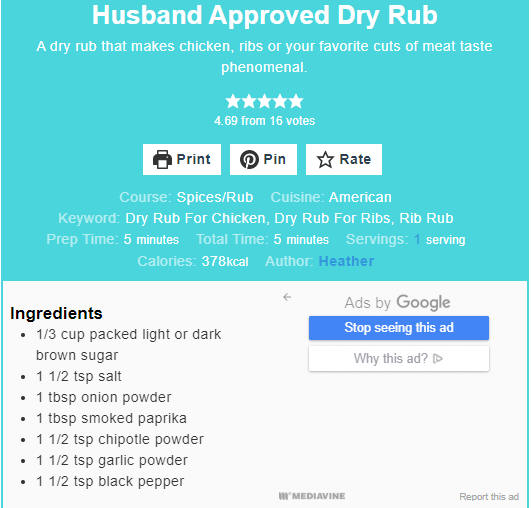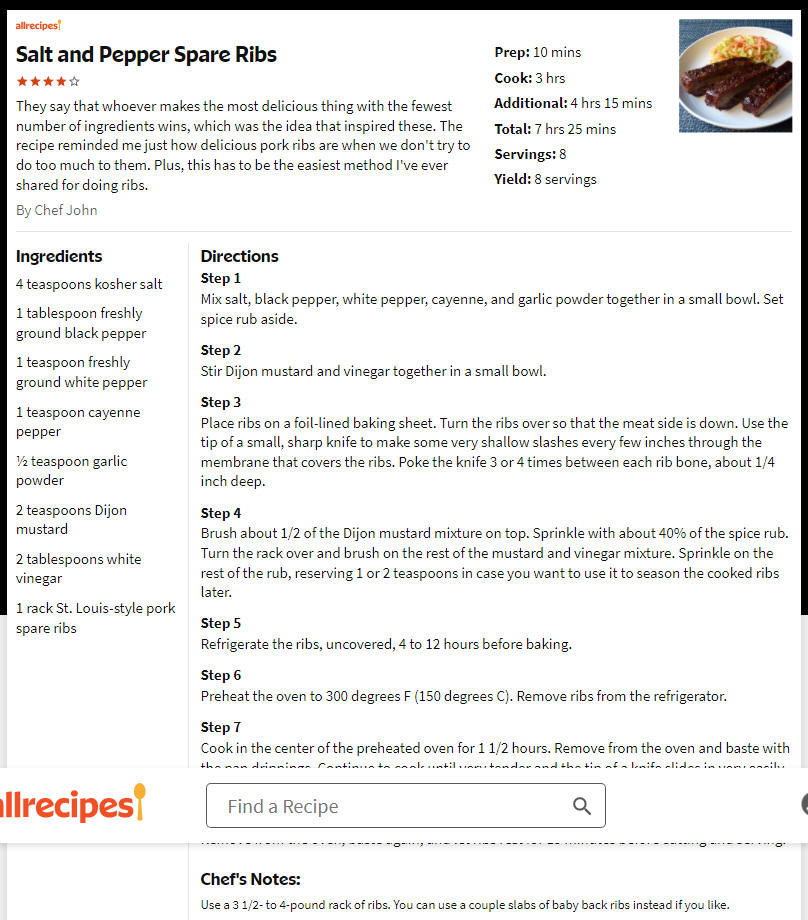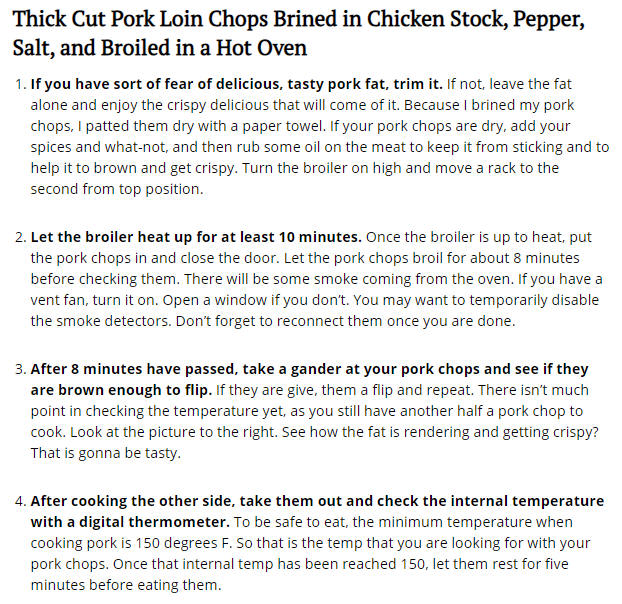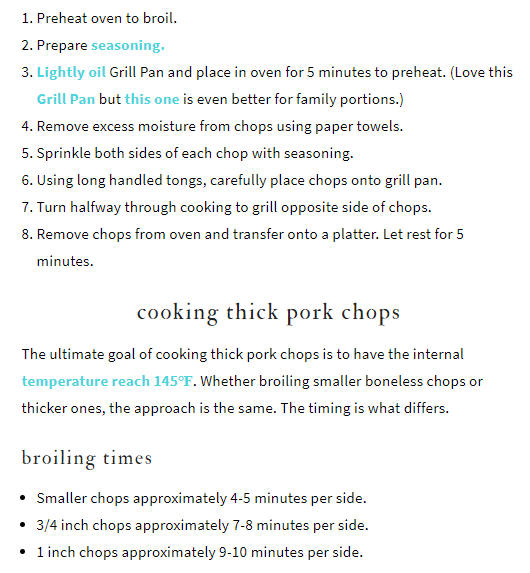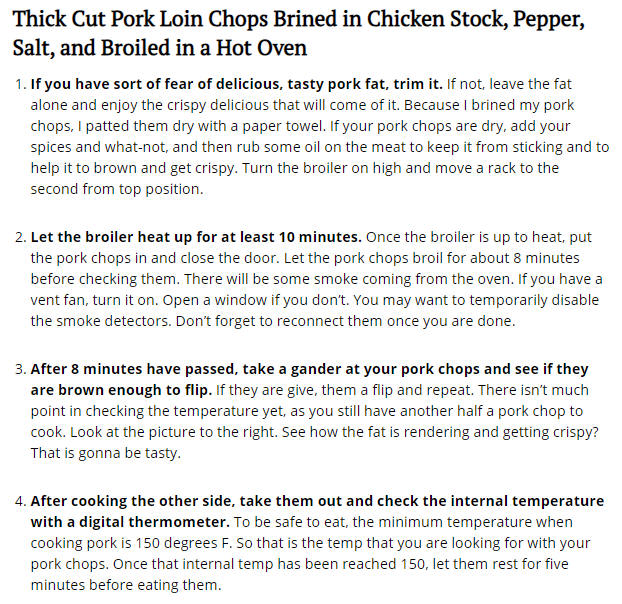 (No cooking directions)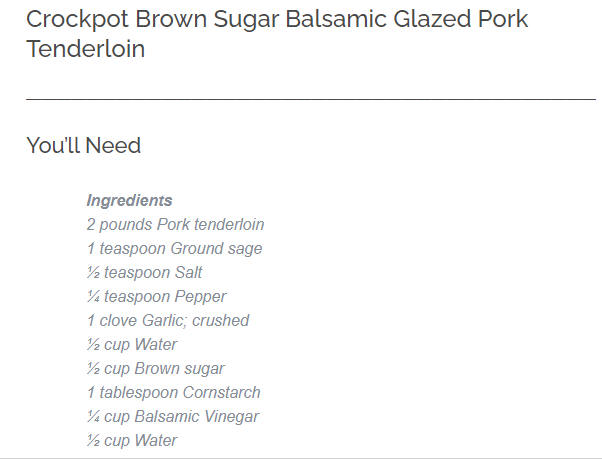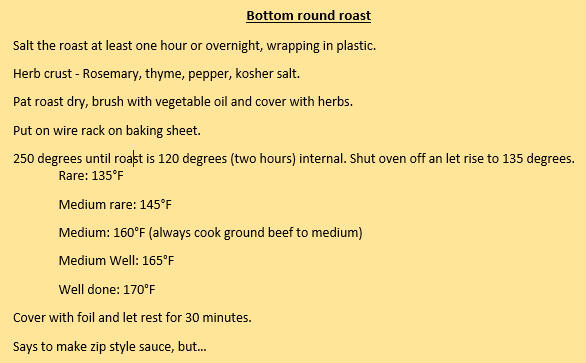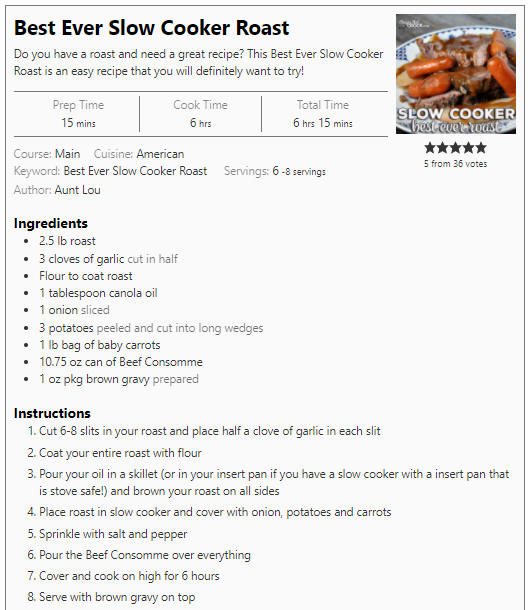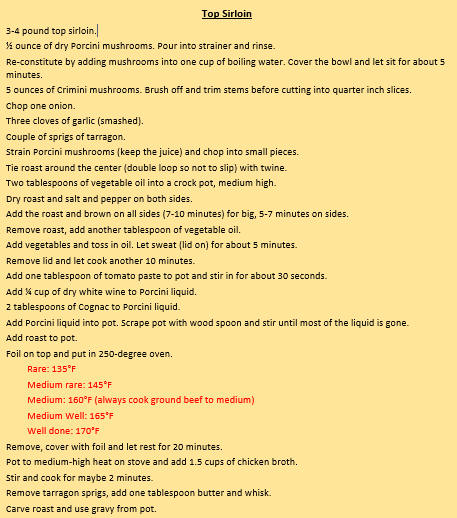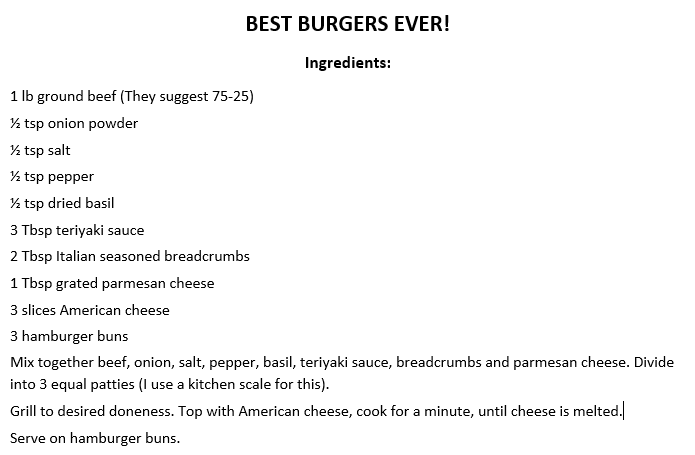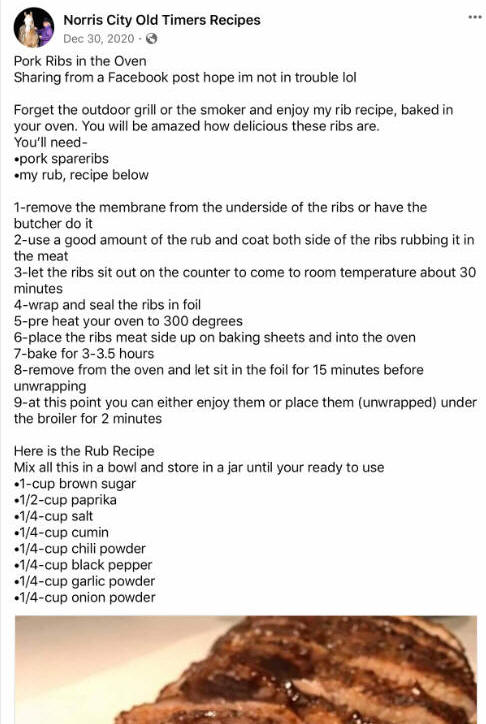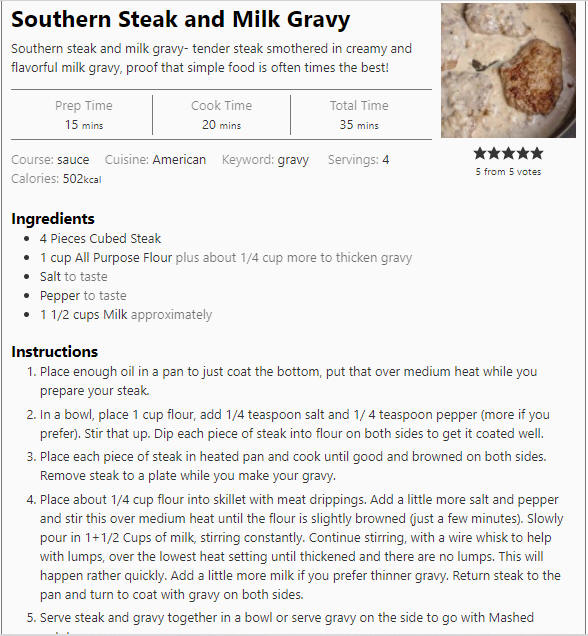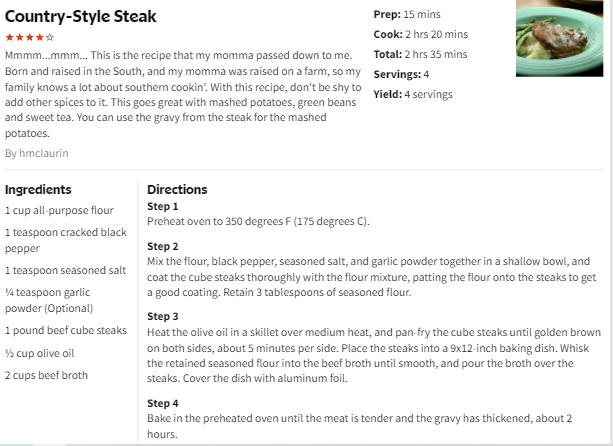 ---------------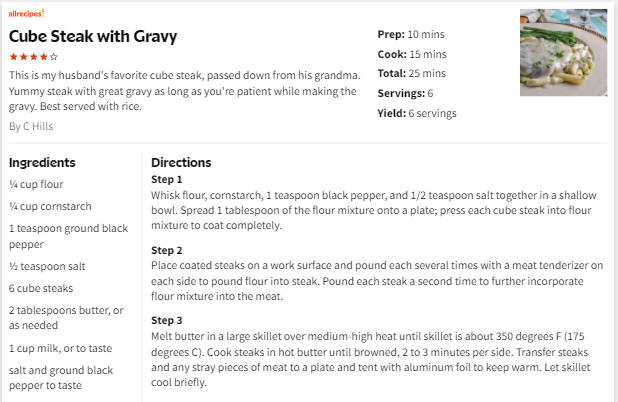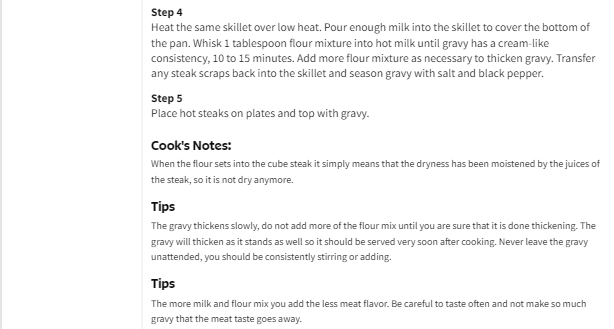 --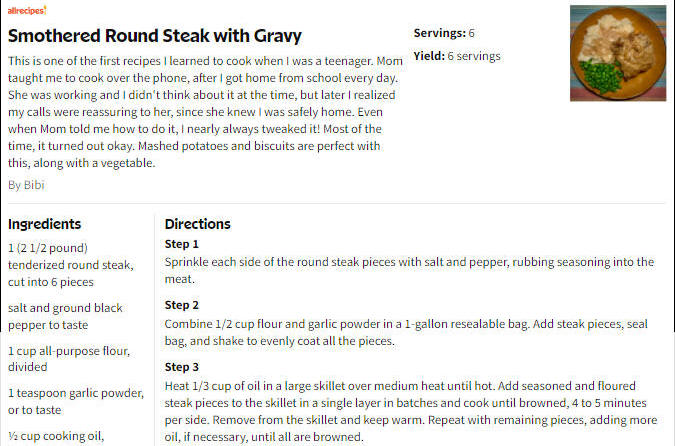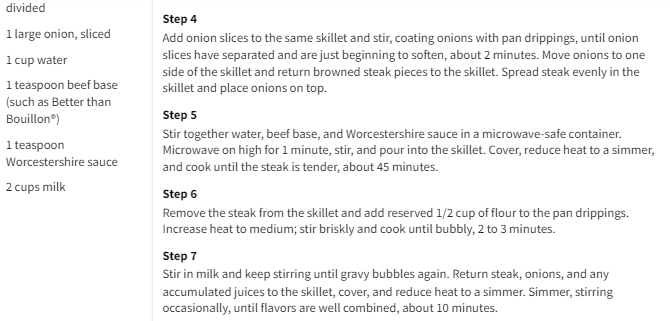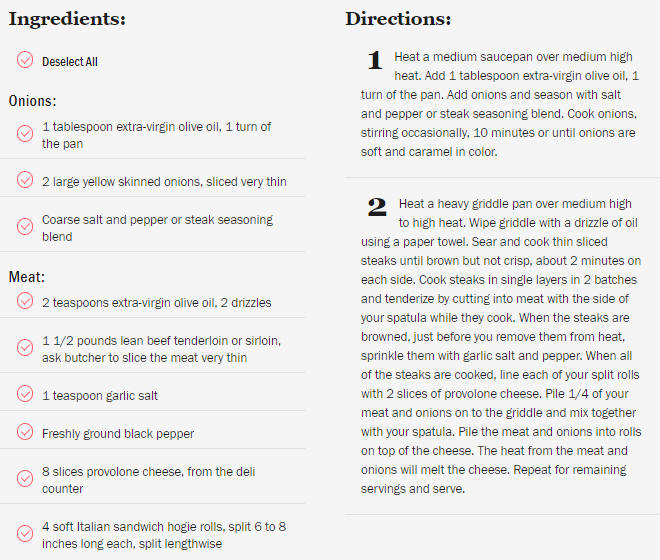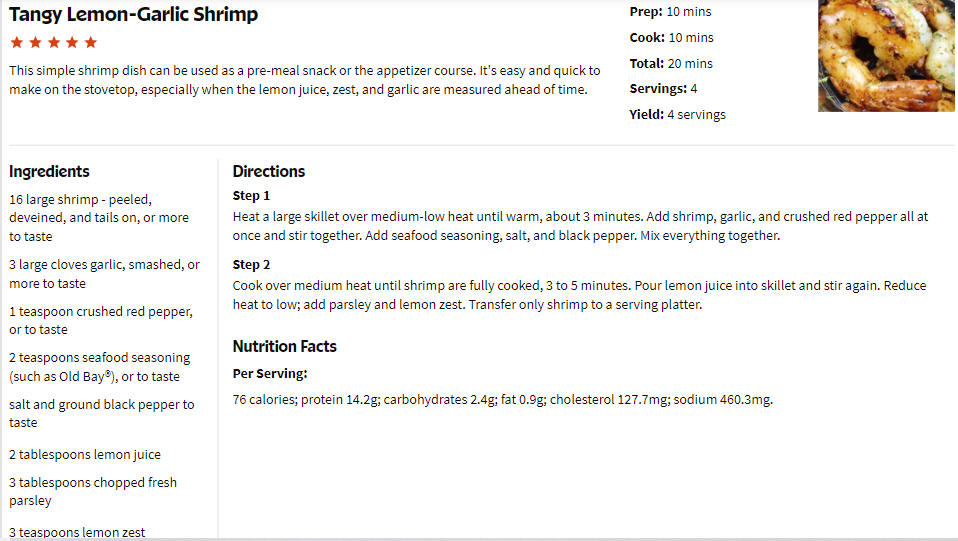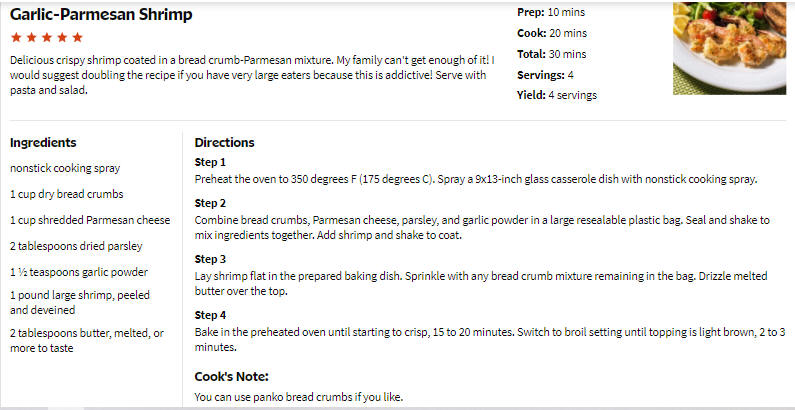 Set and Forget Roast Pork Shoulder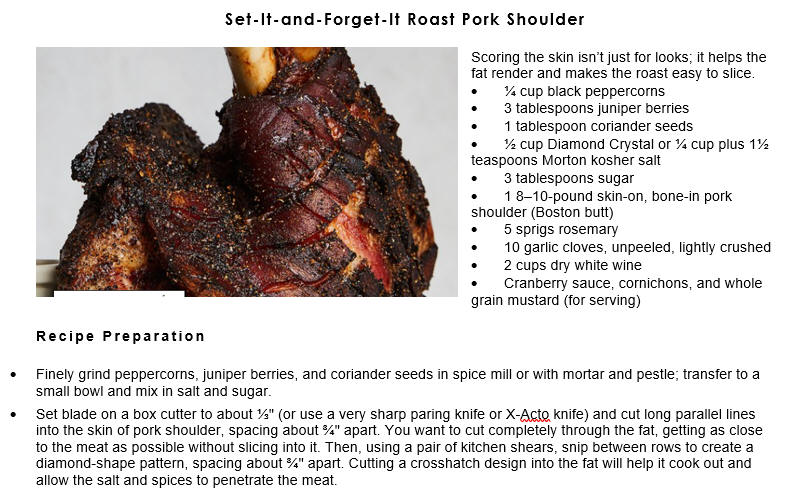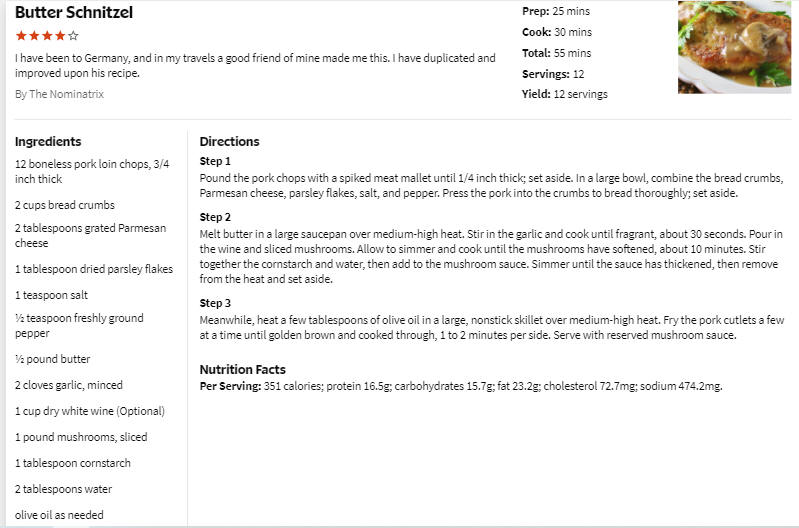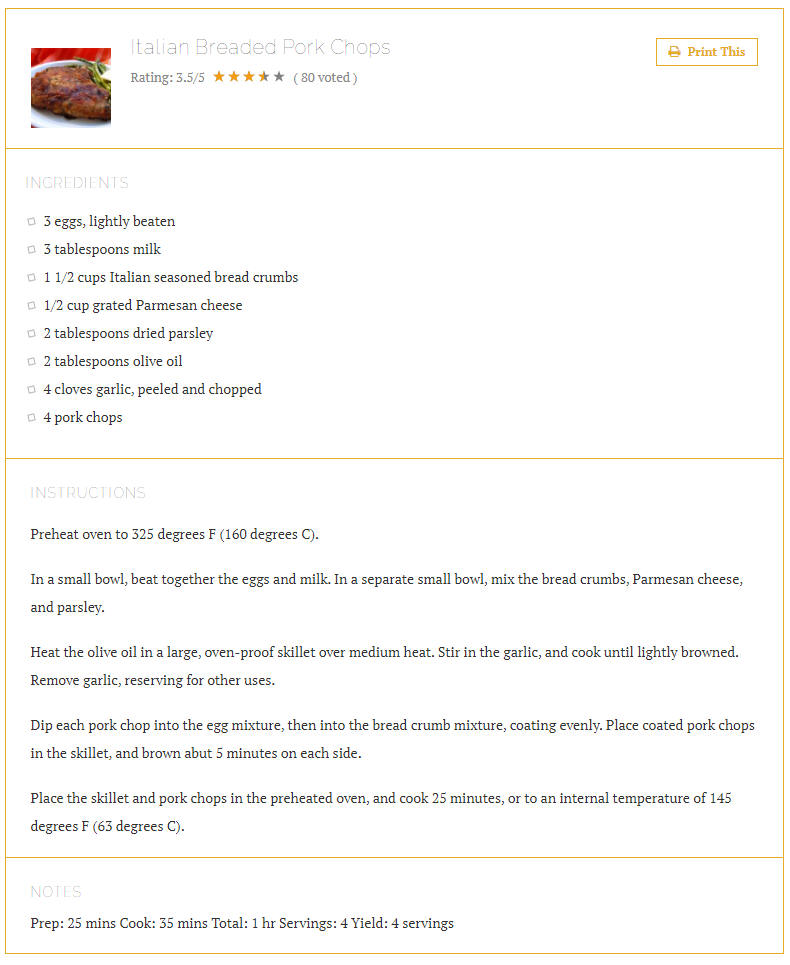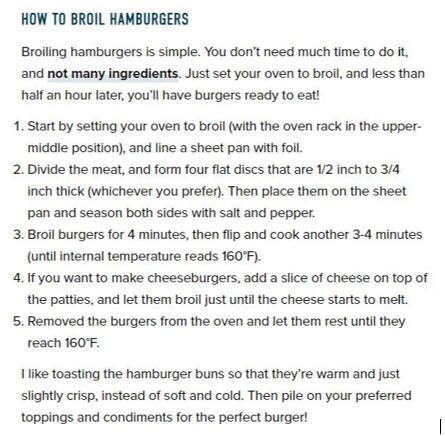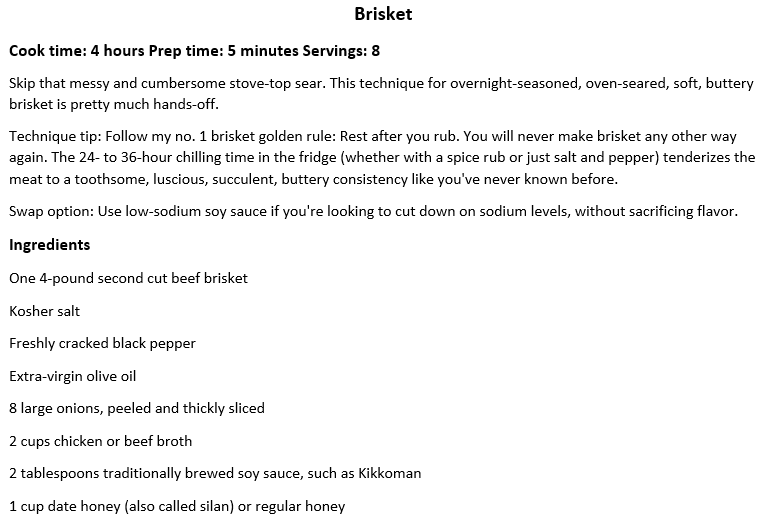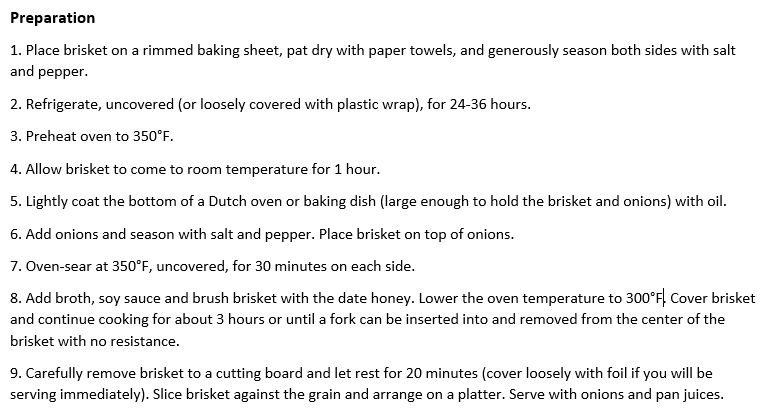 -- 2 --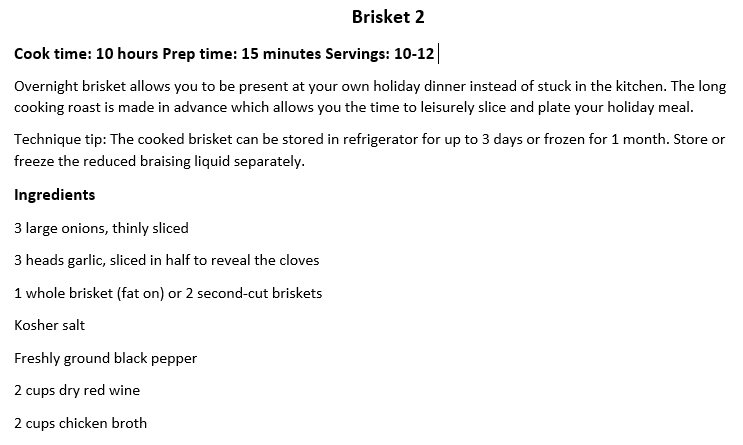 -- 3 --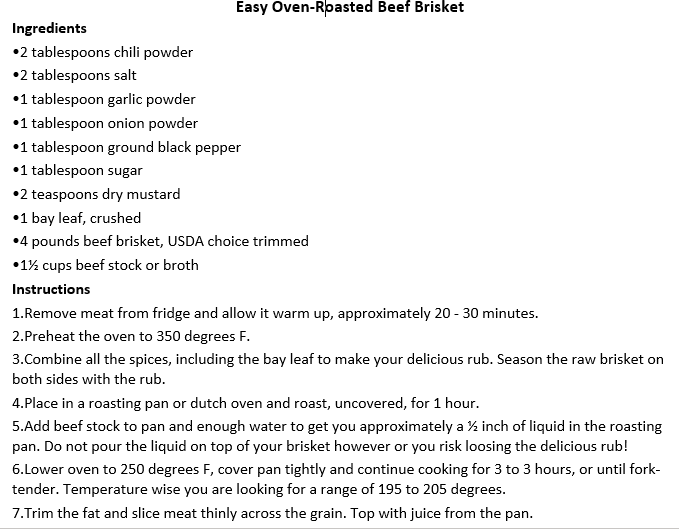 Brisket 4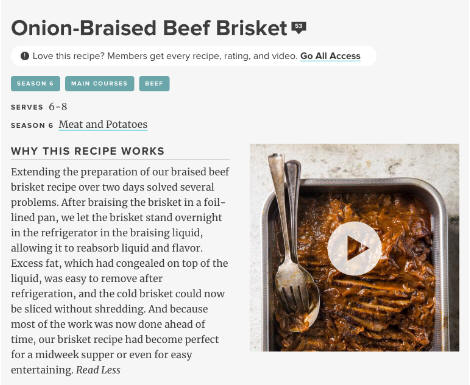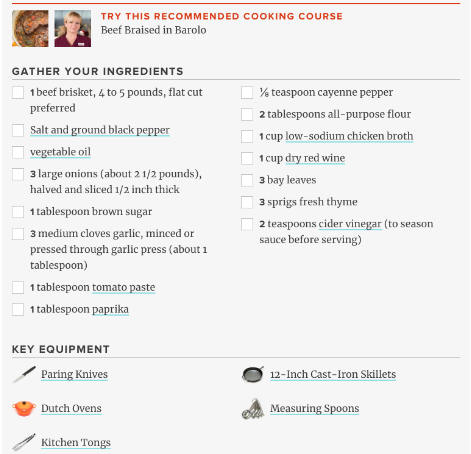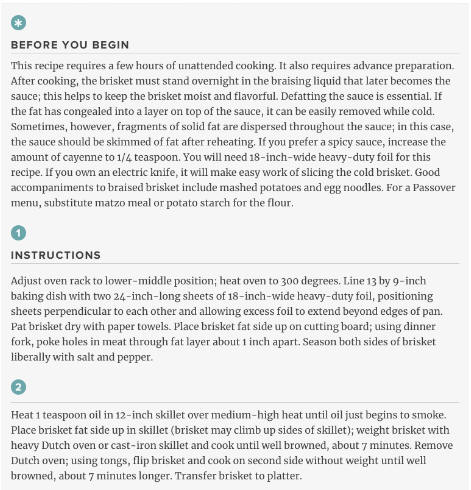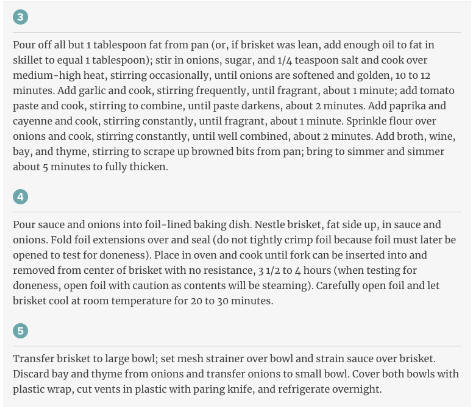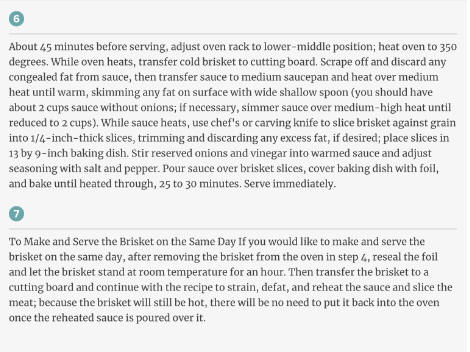 -5-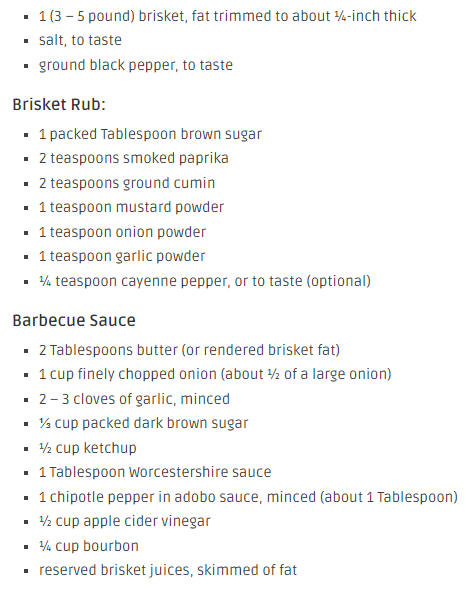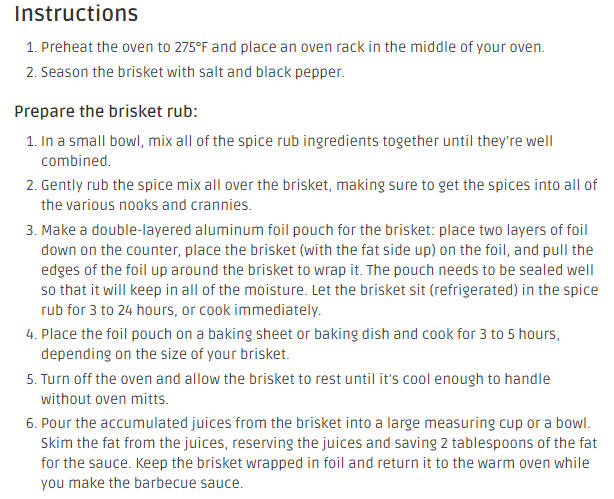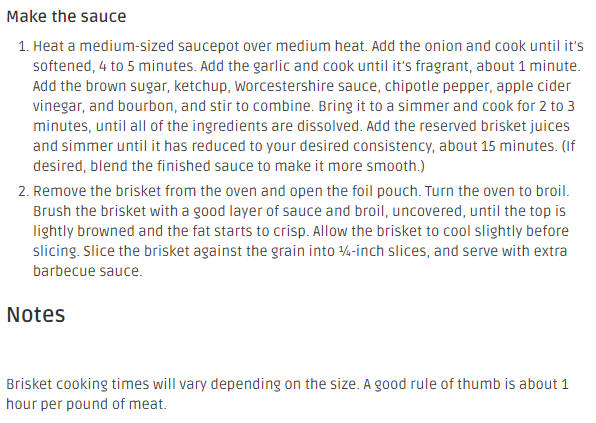 -6-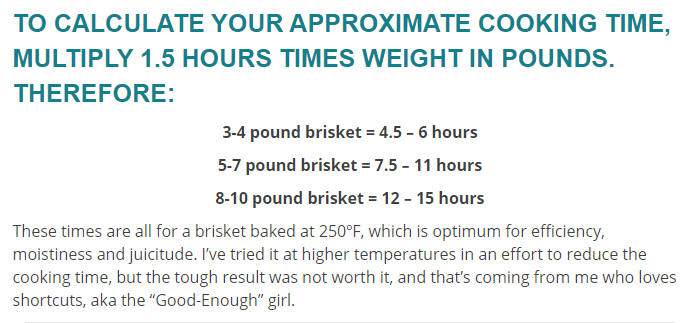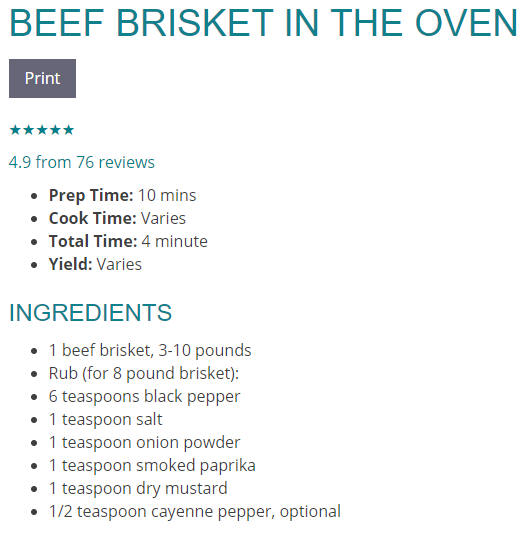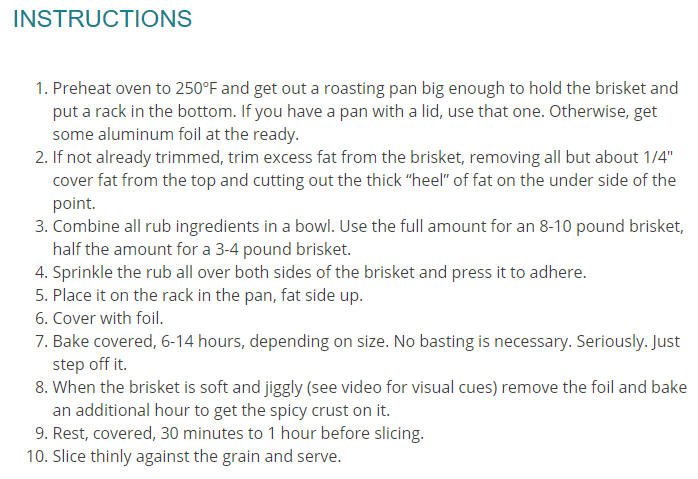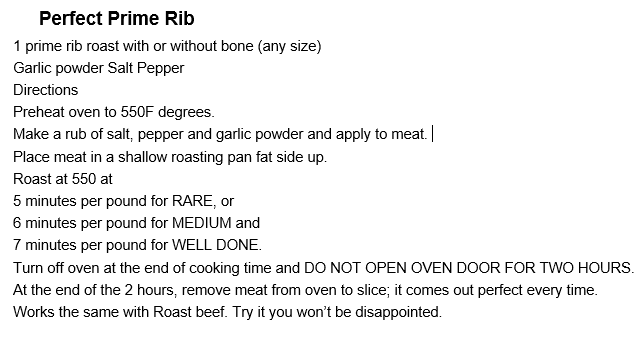 -2-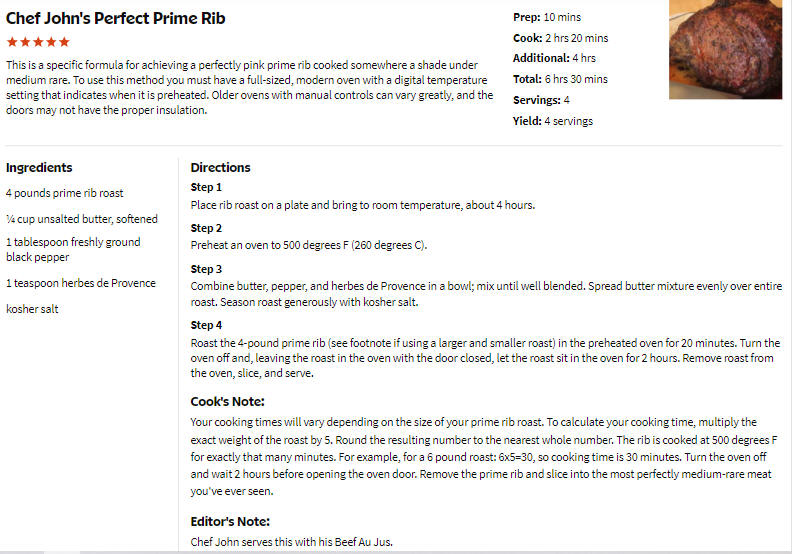 -3-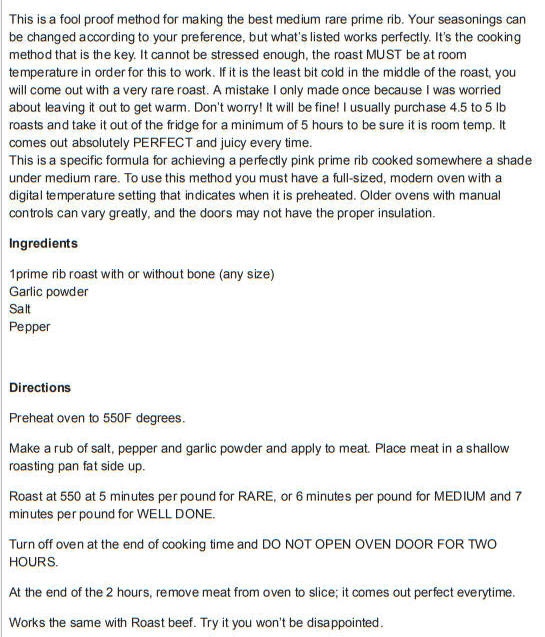 -4-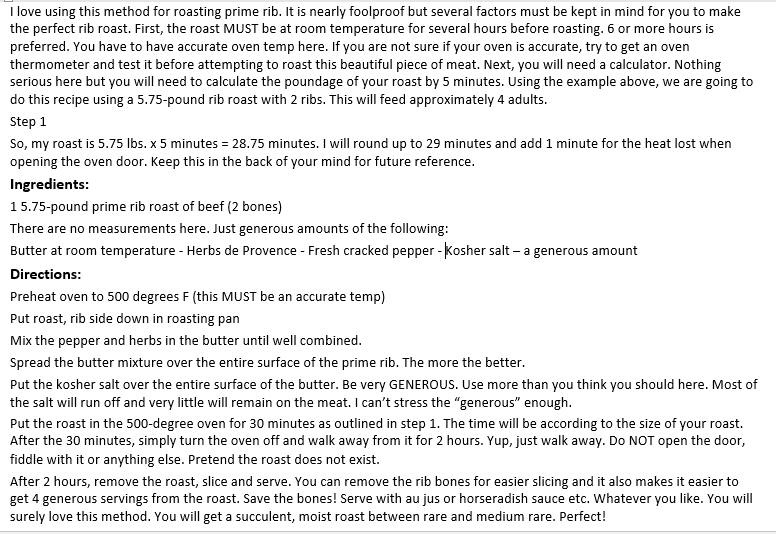 -5-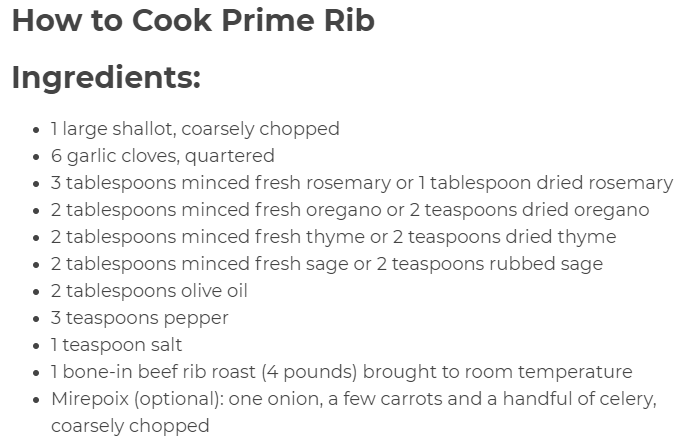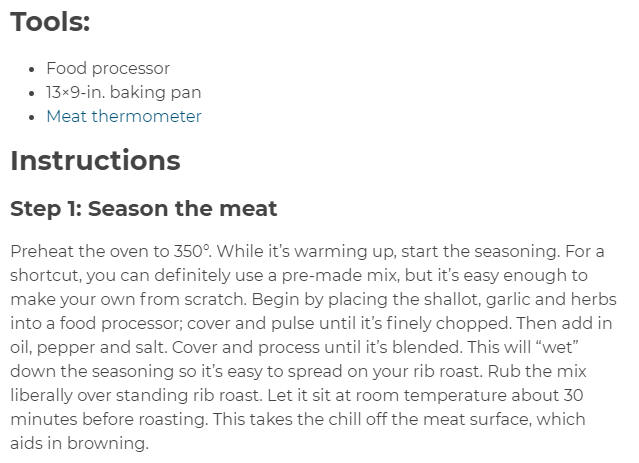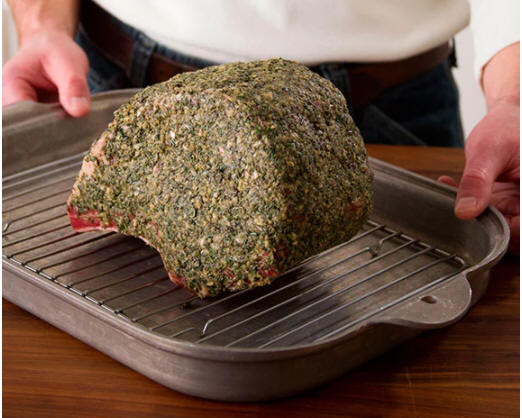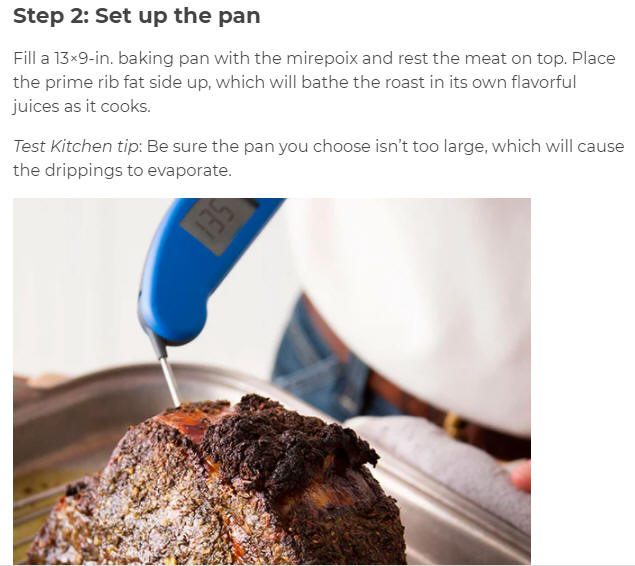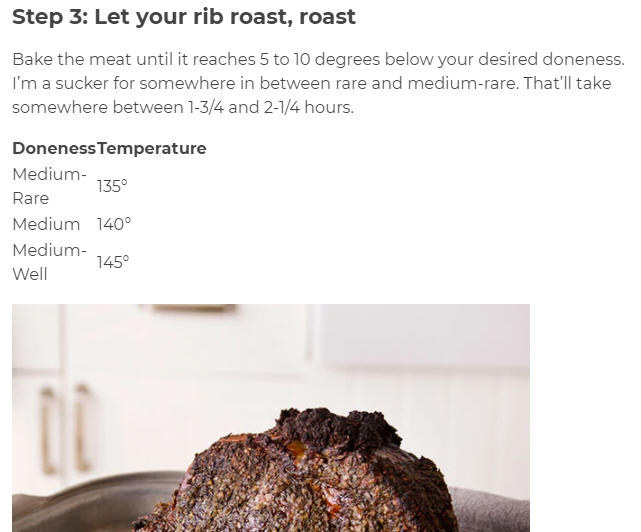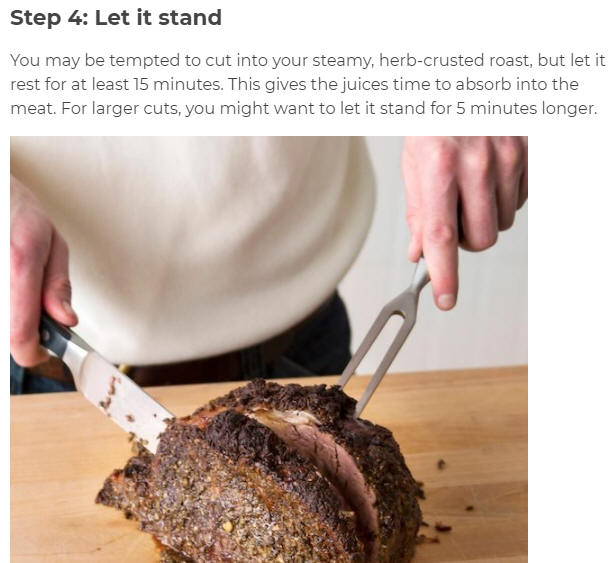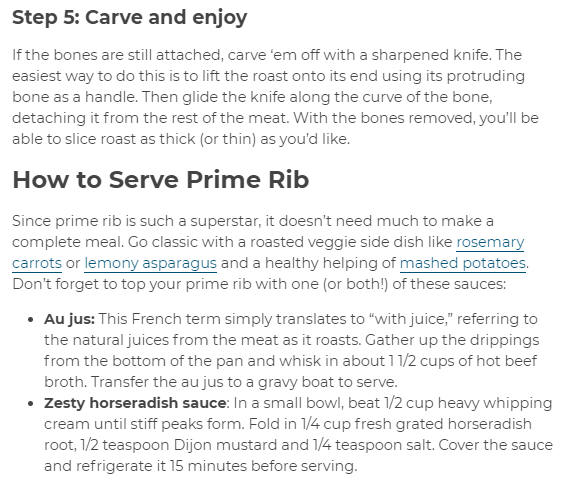 Brown and cook low in Ninja for 8 hours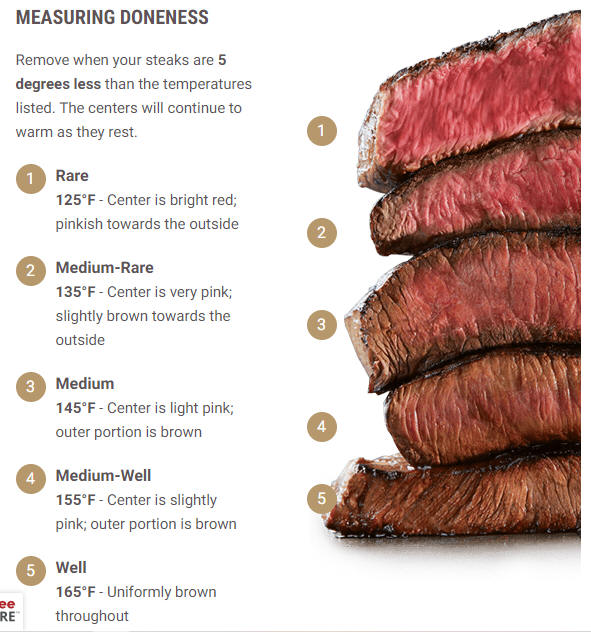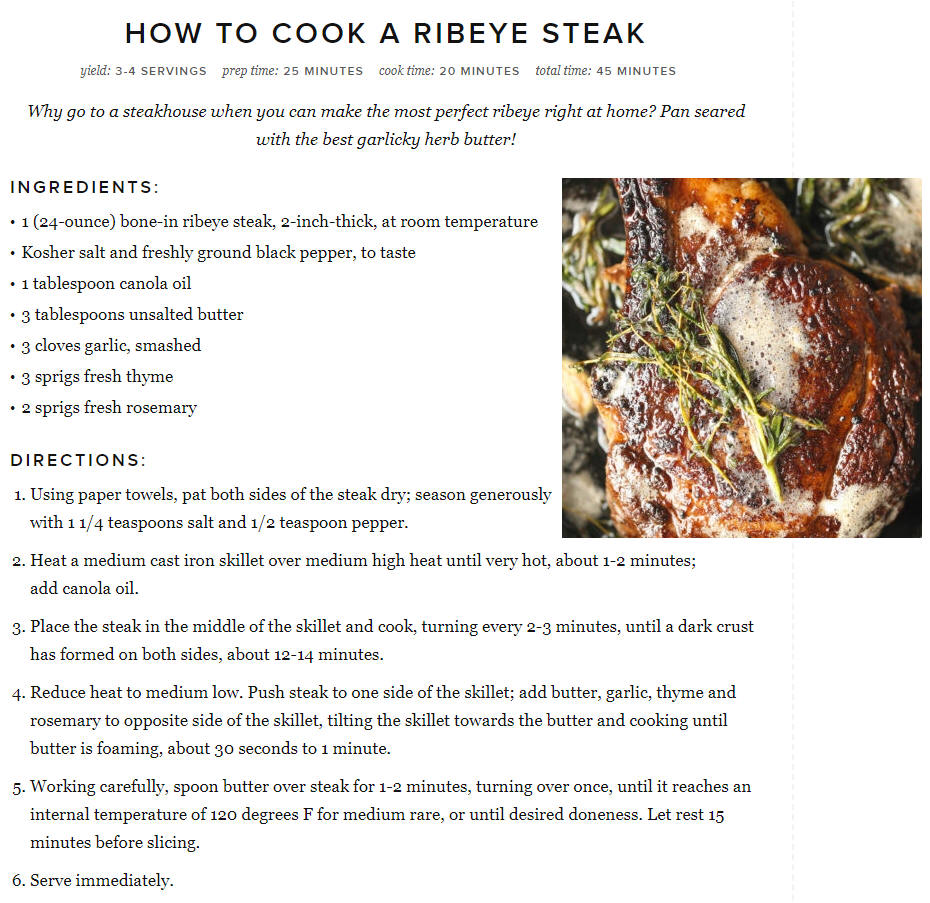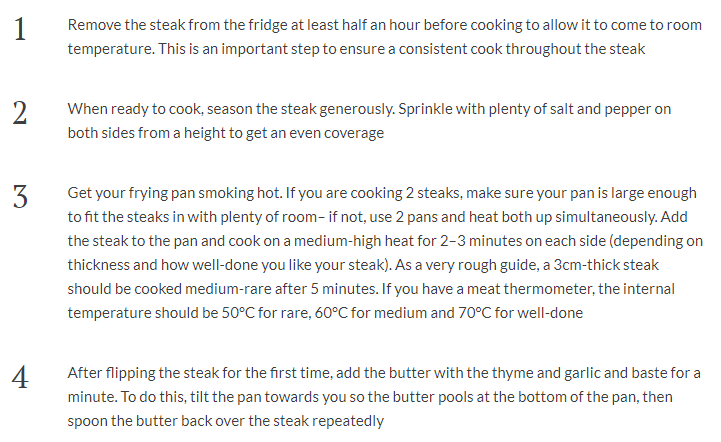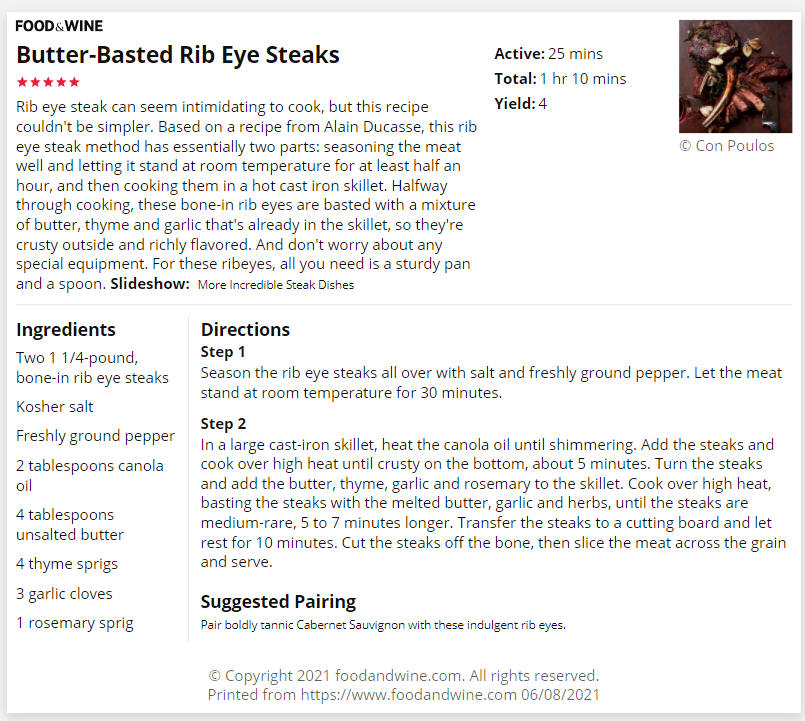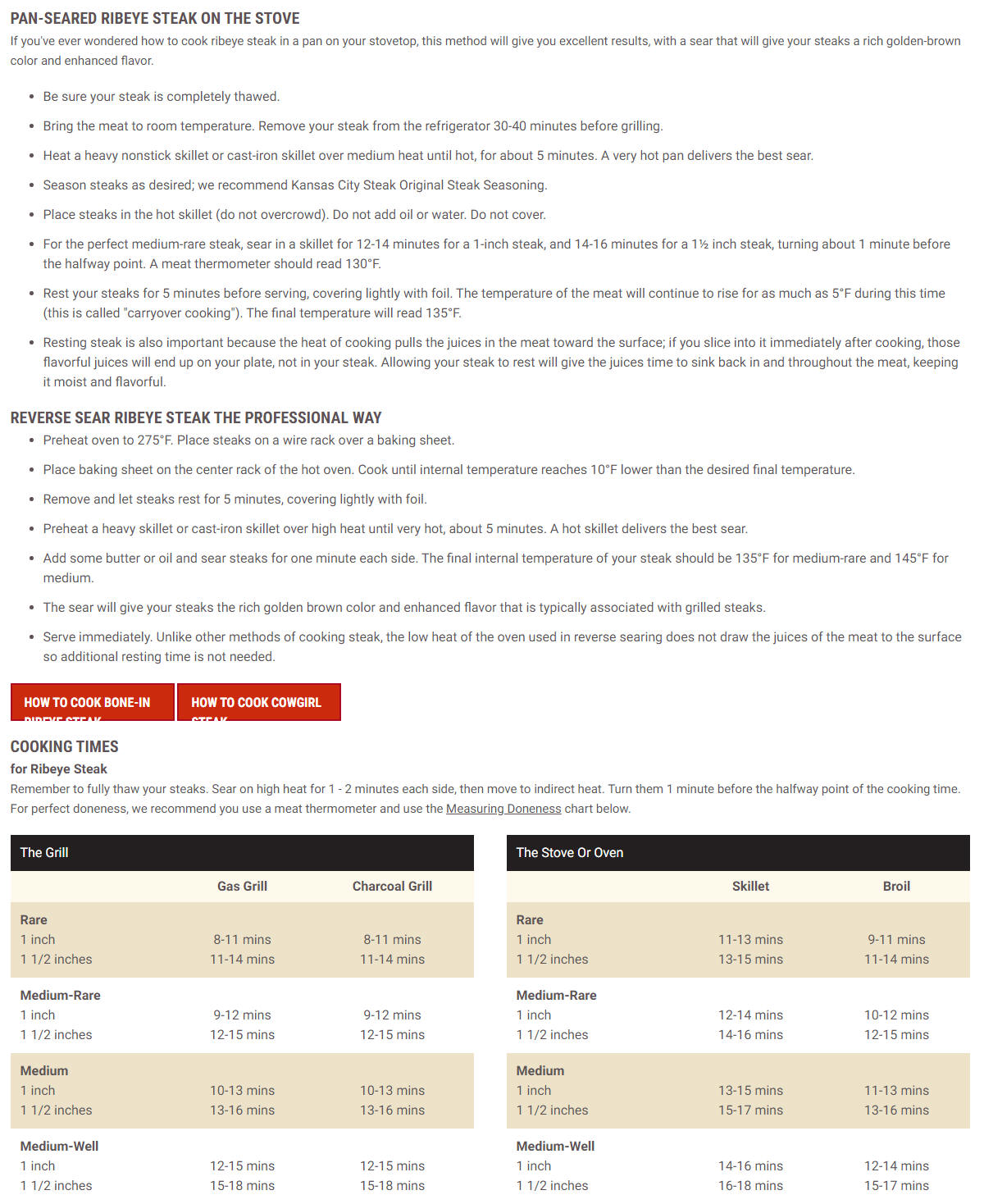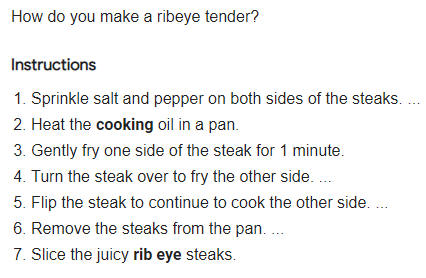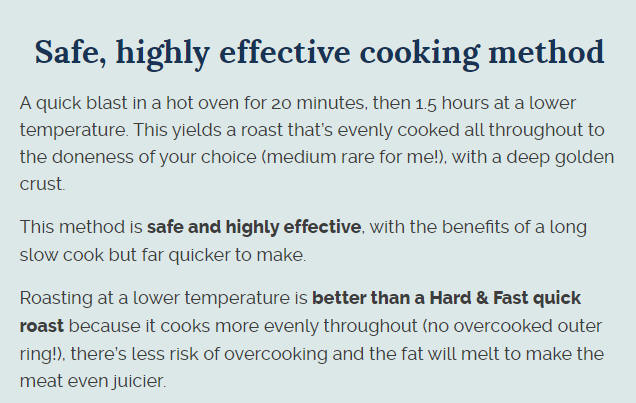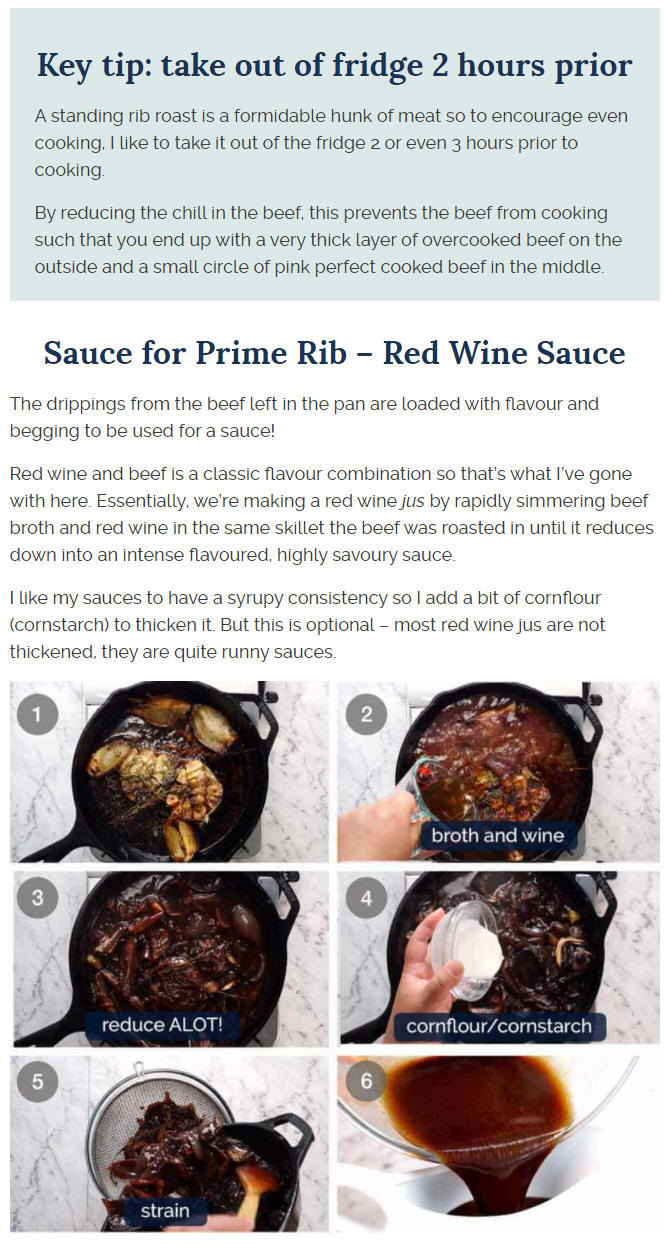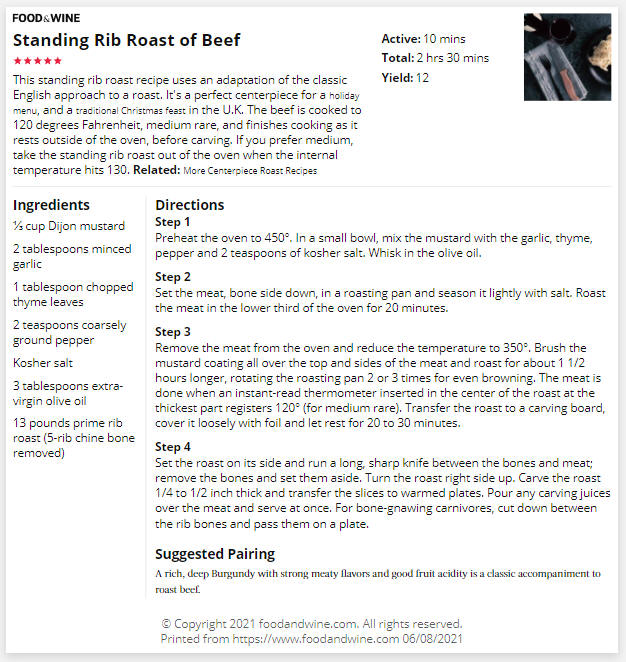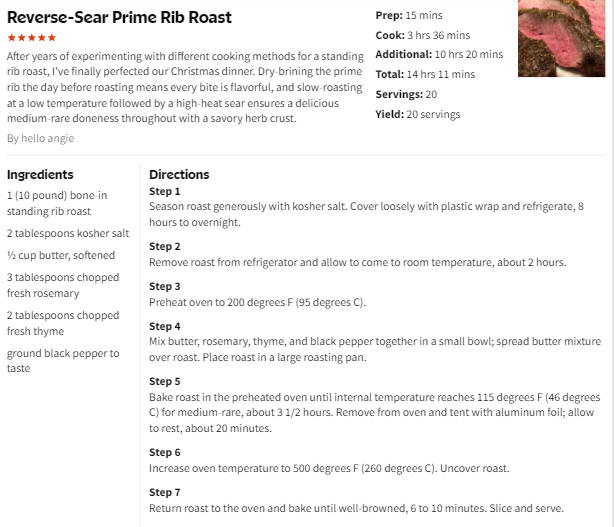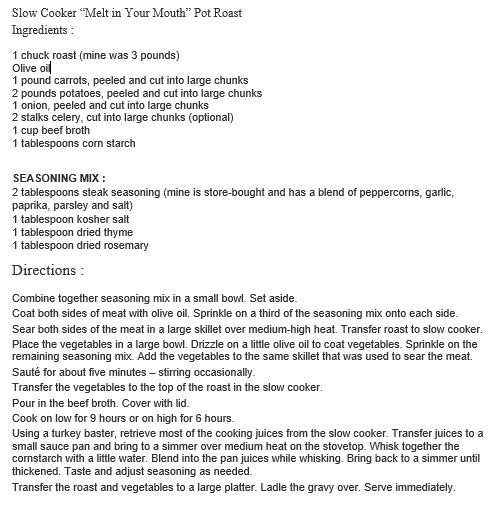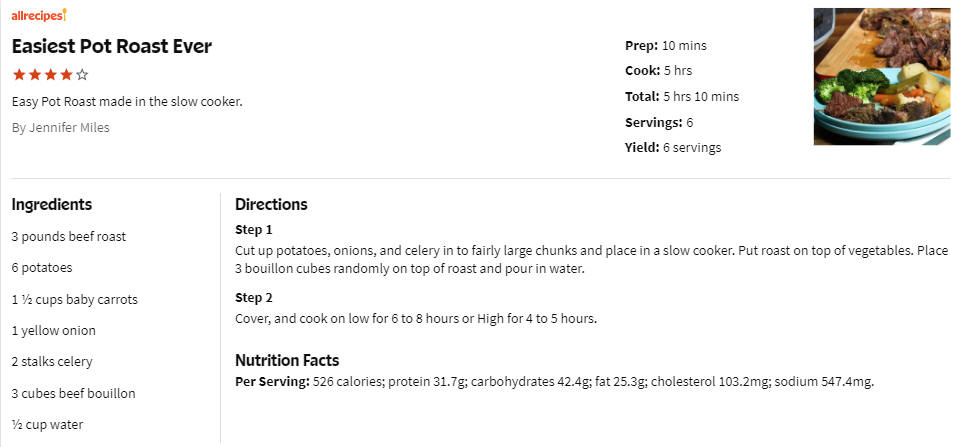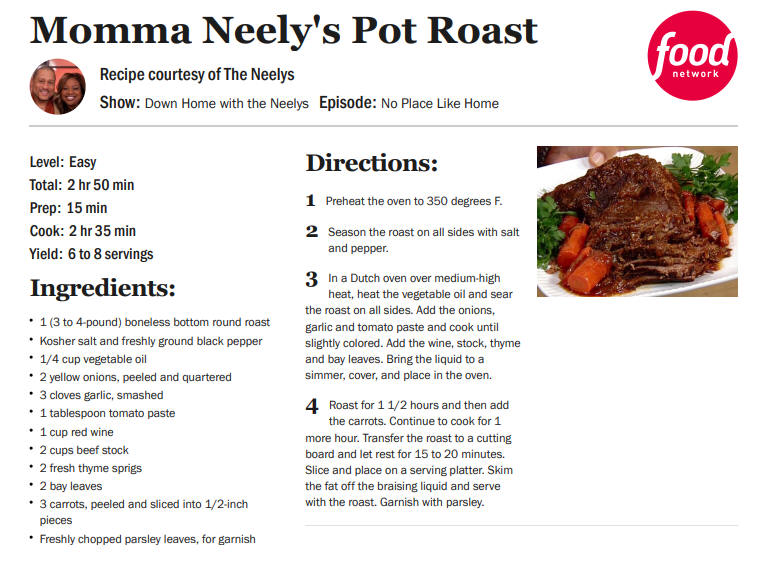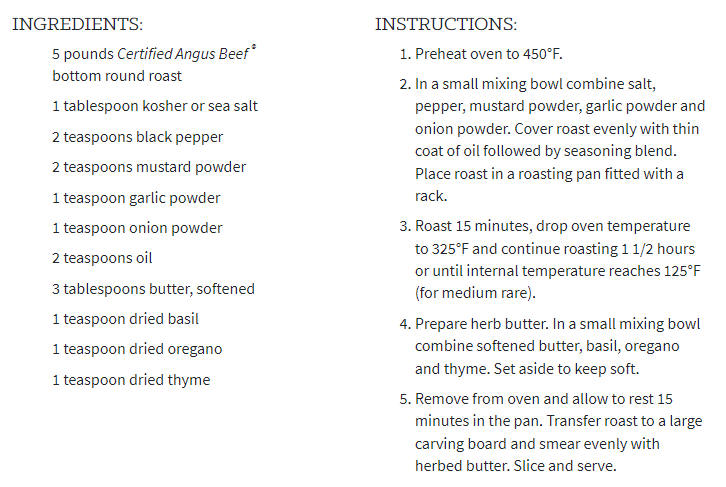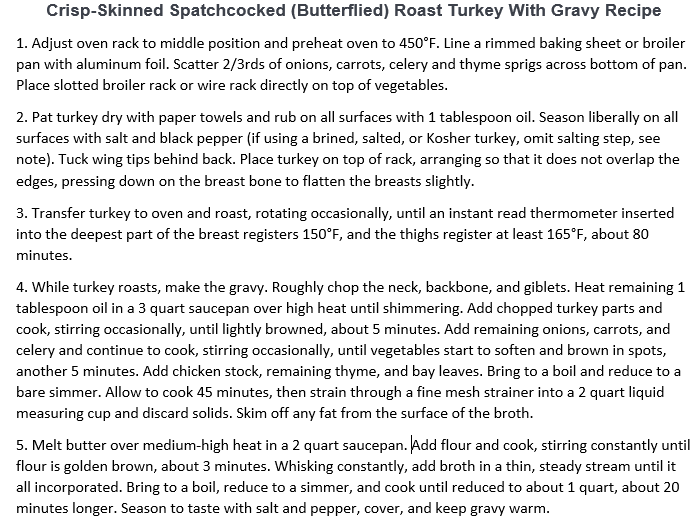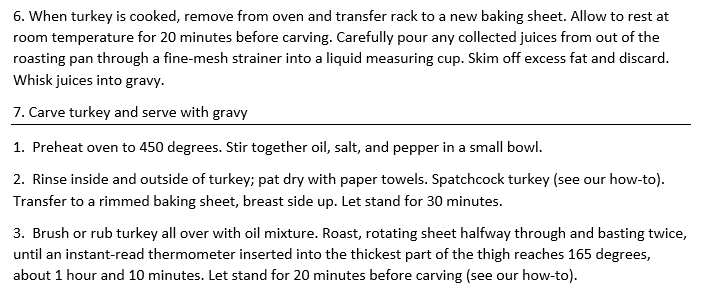 -- 2 --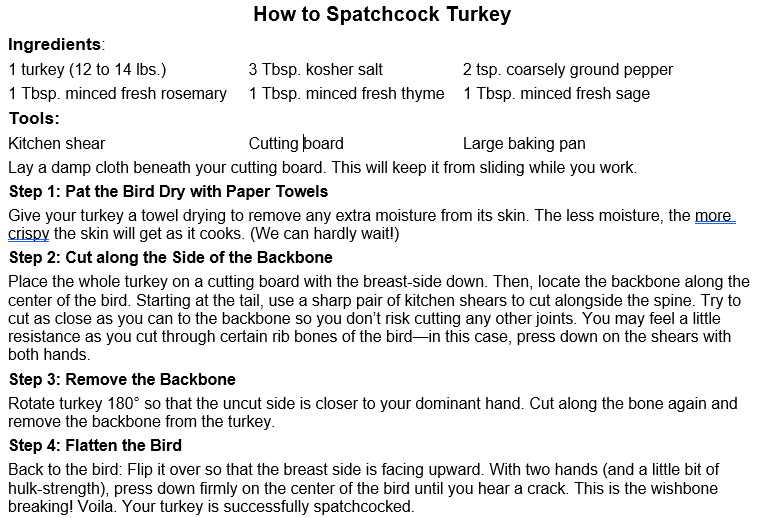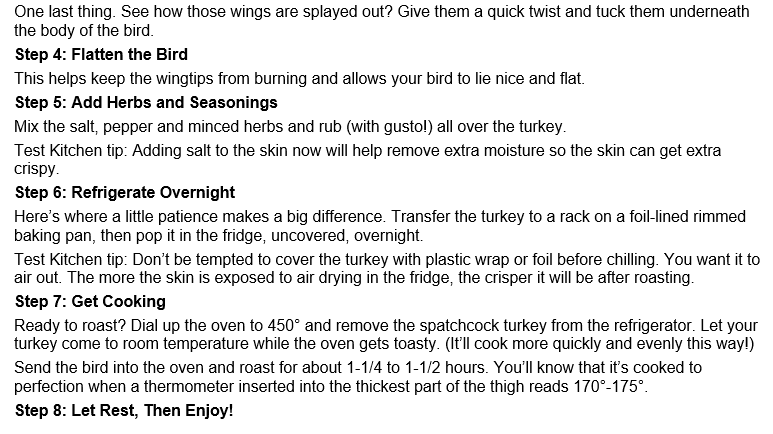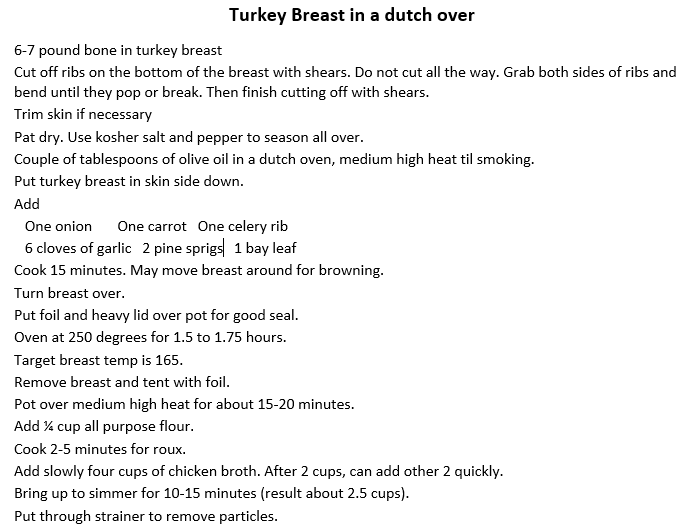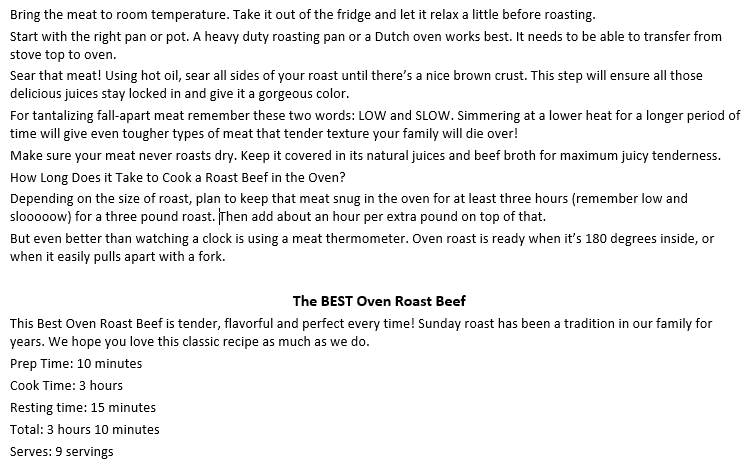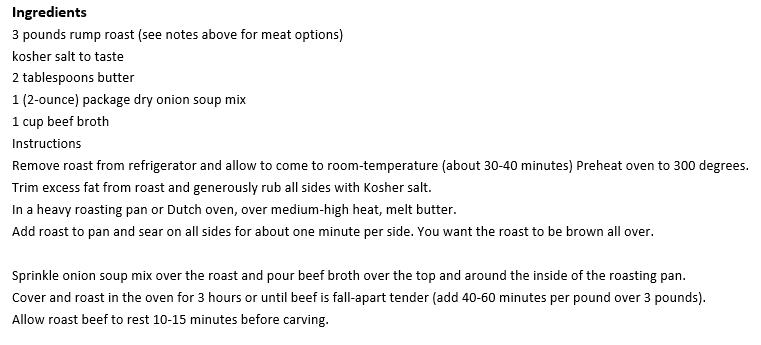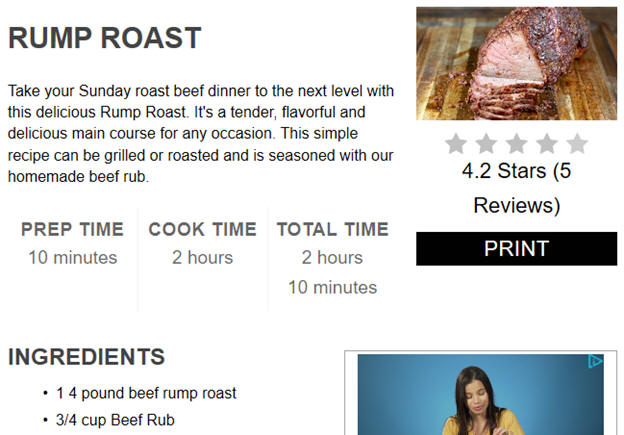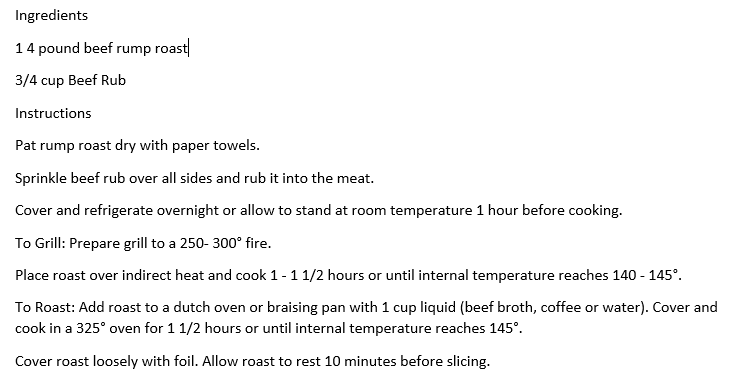 Use Lasagna base from Hy-Vee. Make additional sauce with:
One pound hamburger
One pound sausage
One jar pasta sauce
One jar marinara
Layer in four dishes with lots of cheese.
Cook at 350 degrees for one hour with foil on top.
Cook to 165 degrees
Remove foil and put under broiler for 5-10 minutes.
- 2 -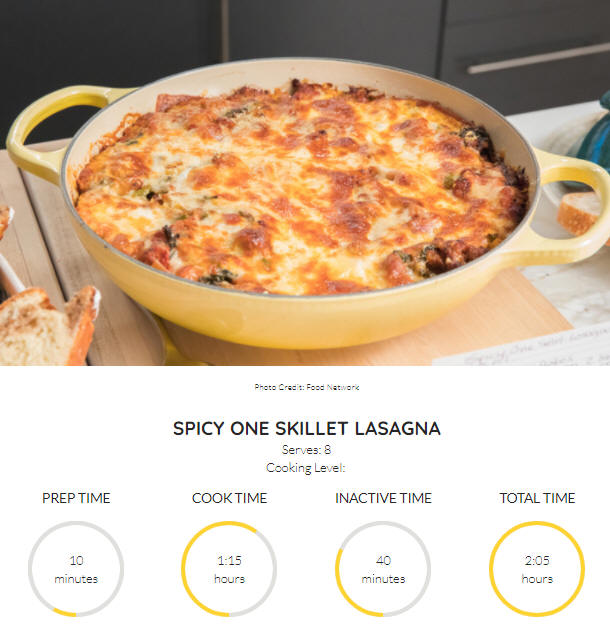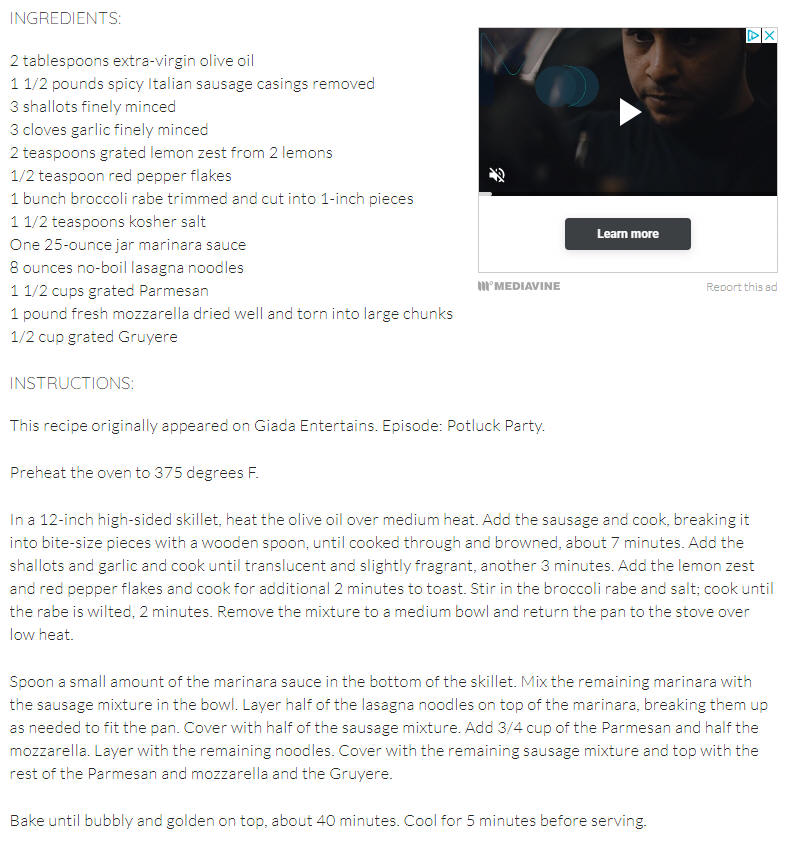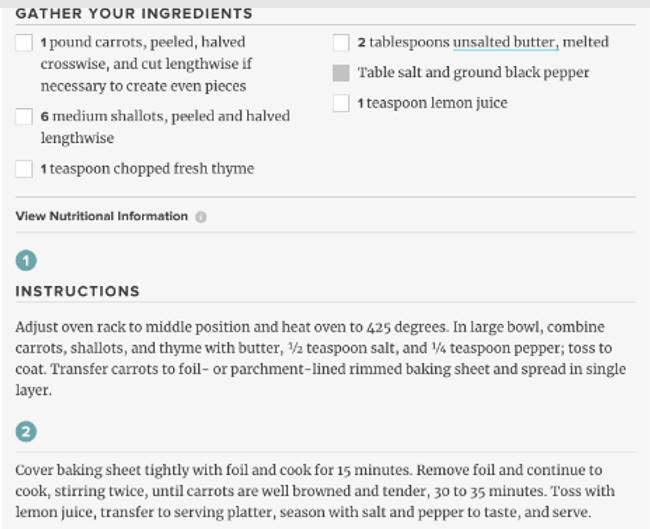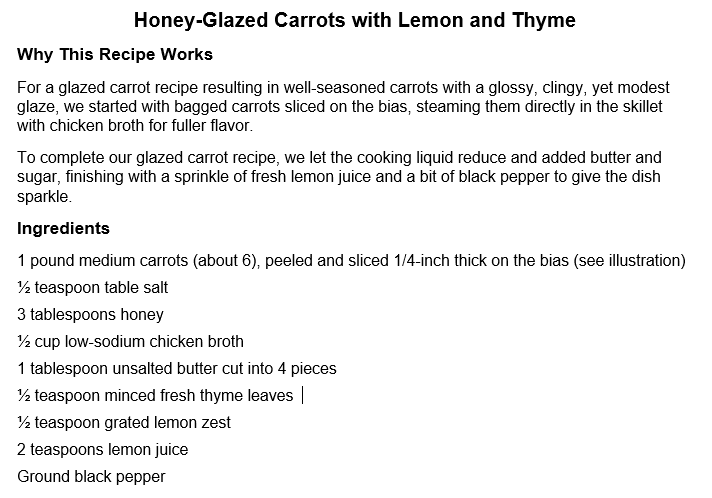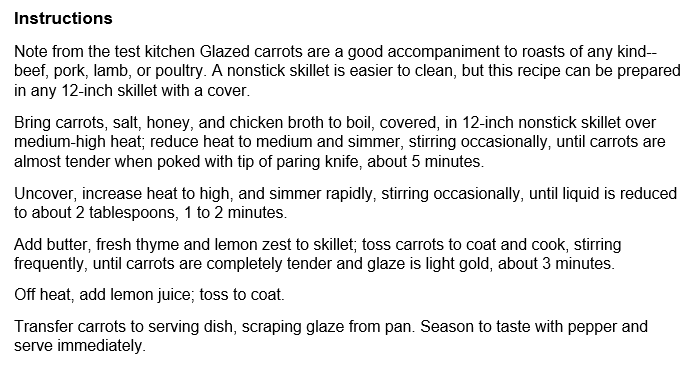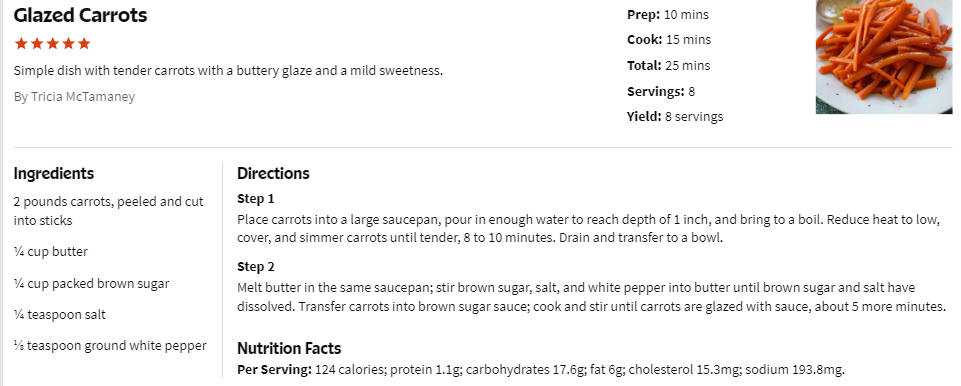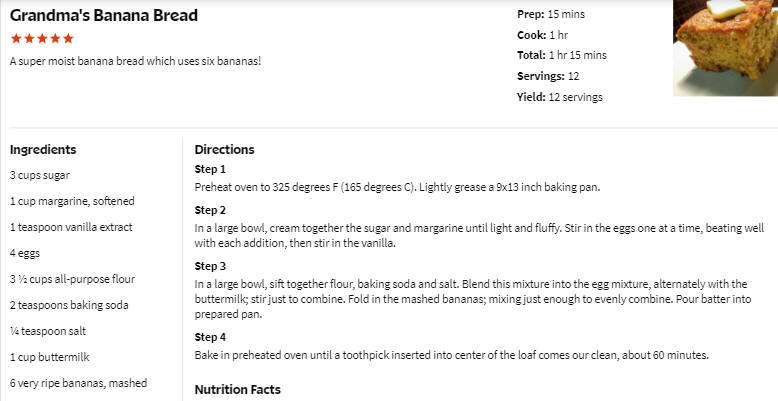 55 minutes (325 degrees) 50 minutes (325 degrees)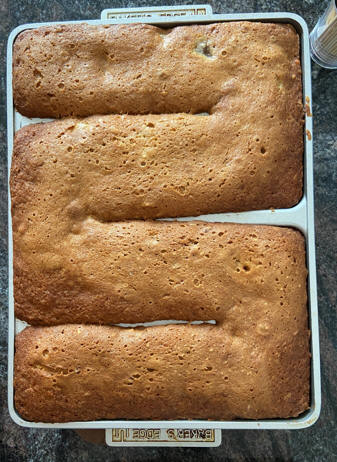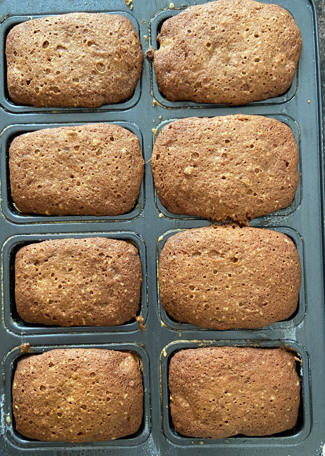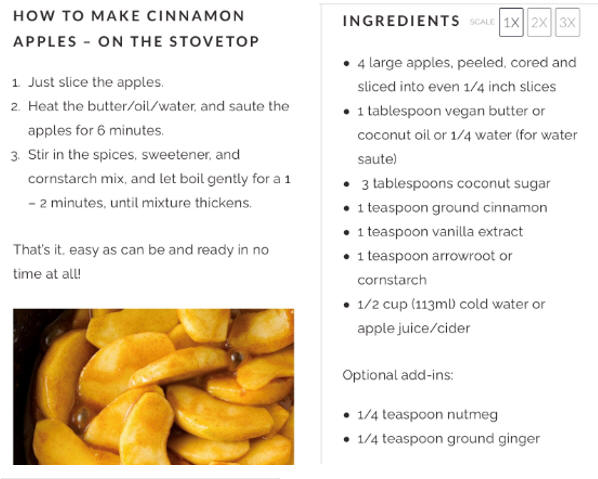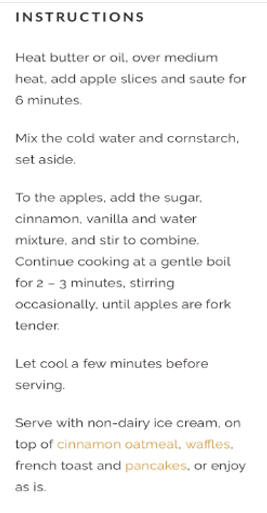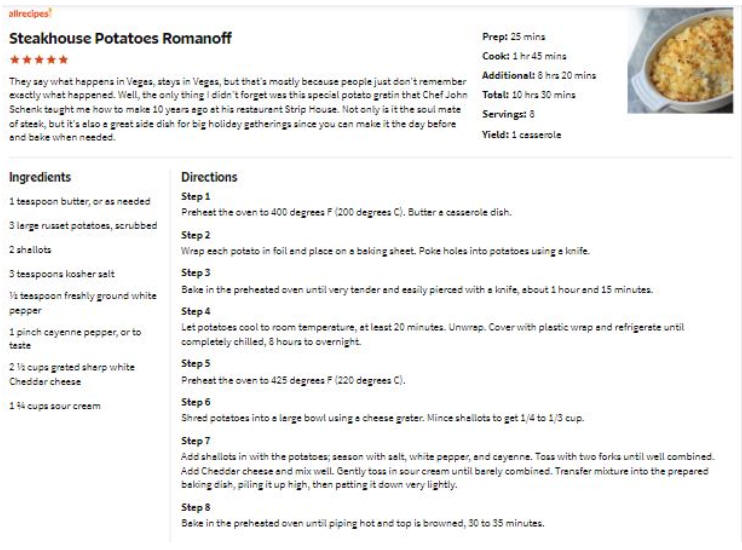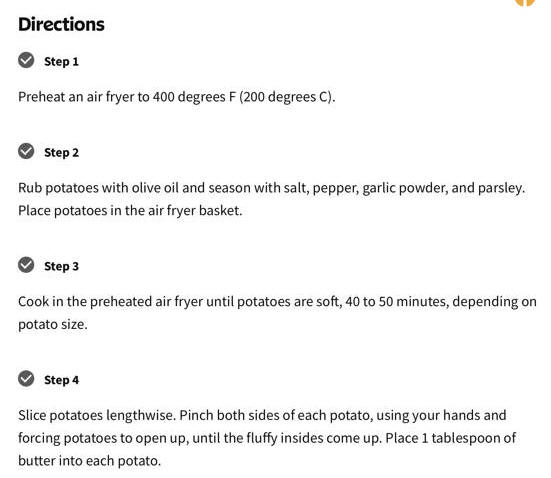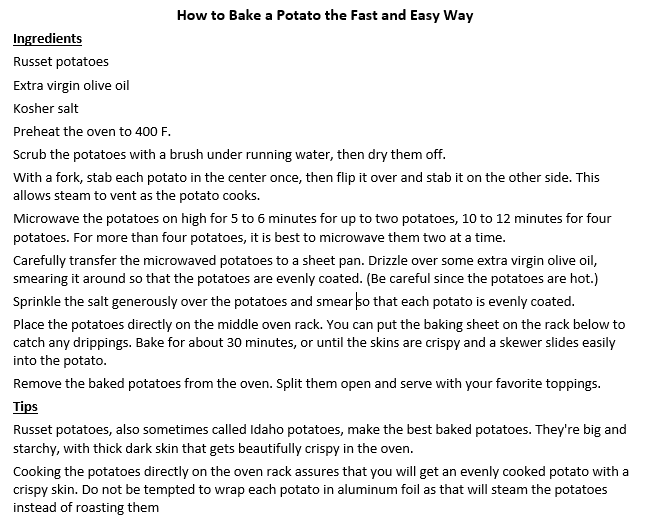 Tips from ATK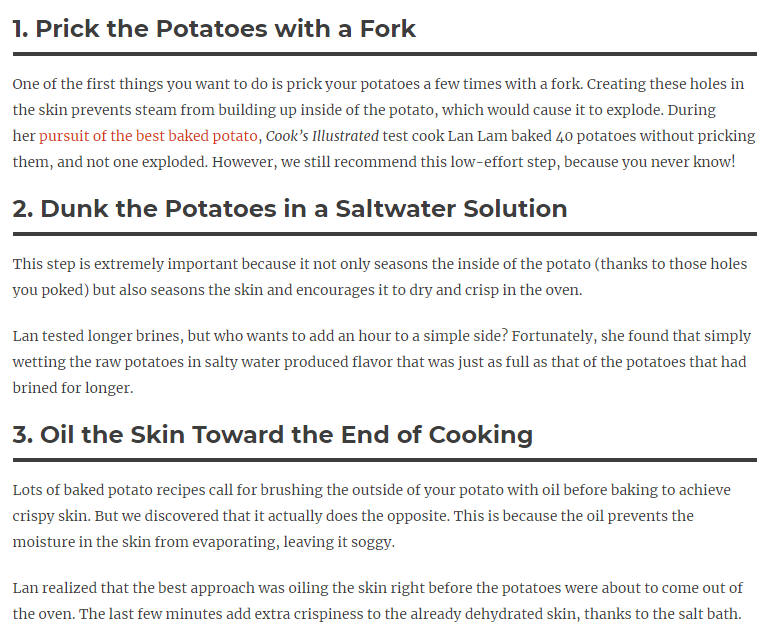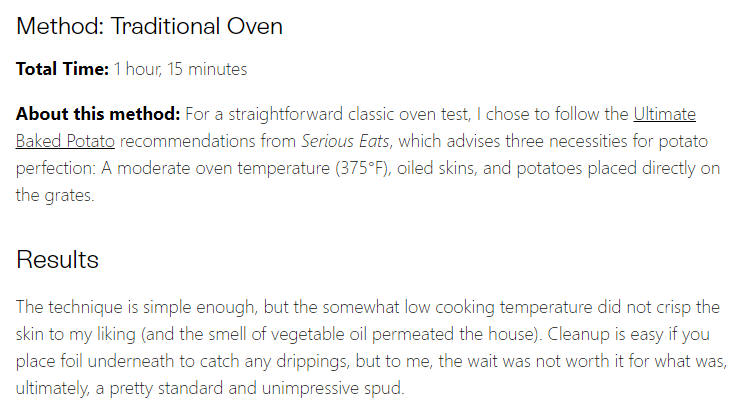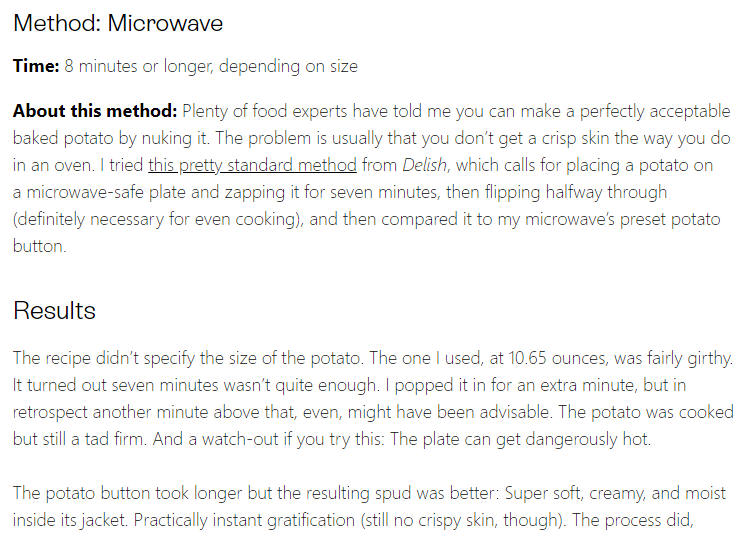 Baked potato mistakes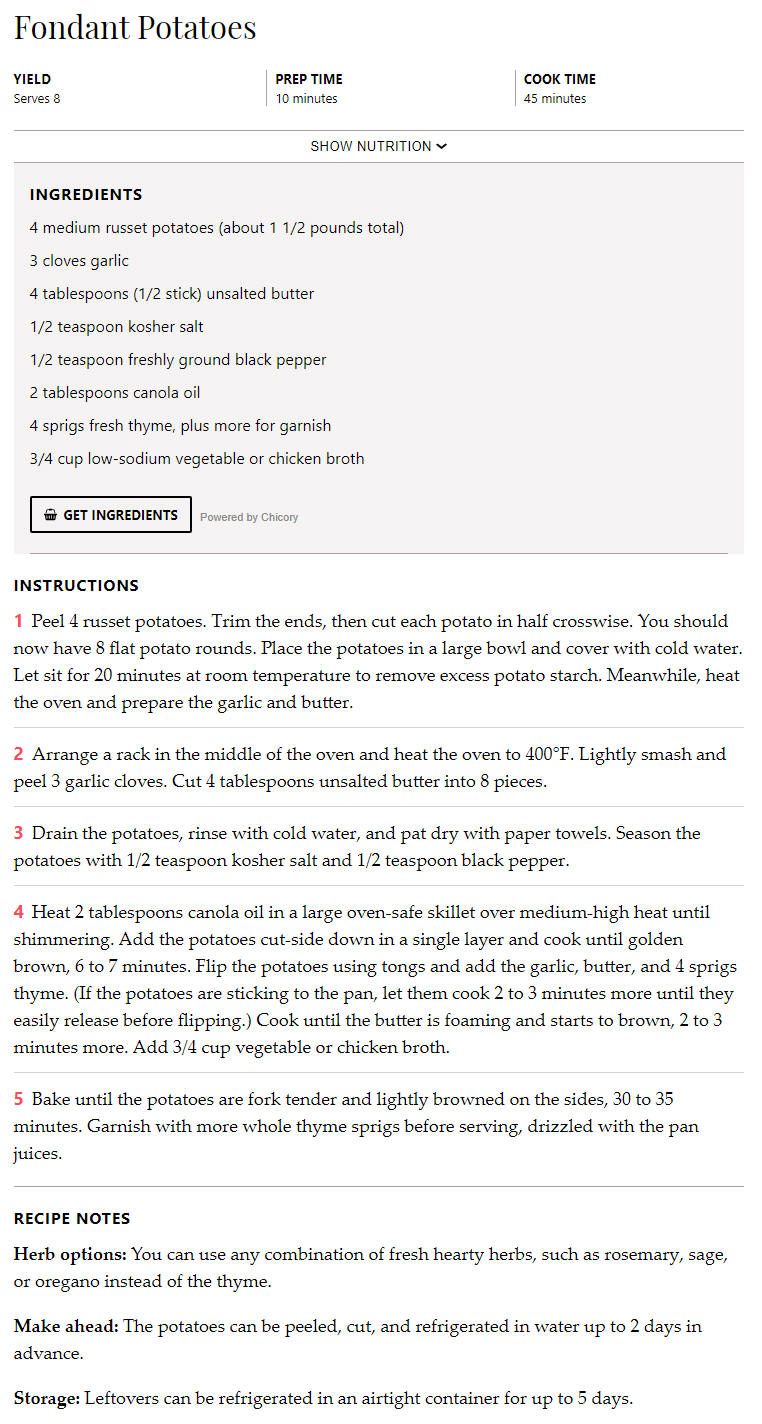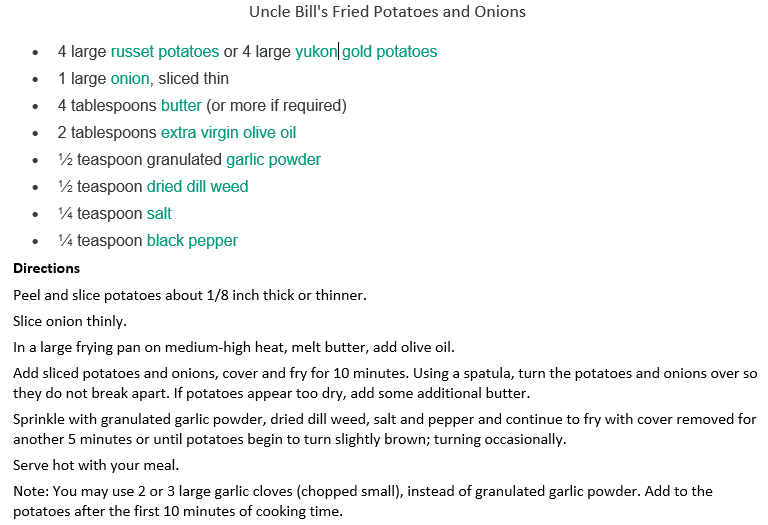 -- 2 --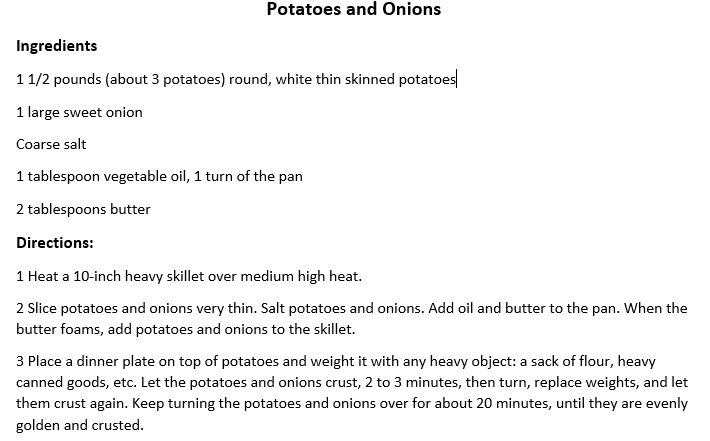 -3-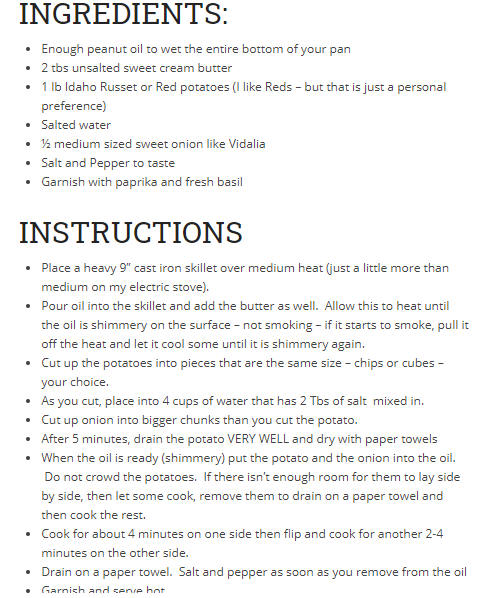 ---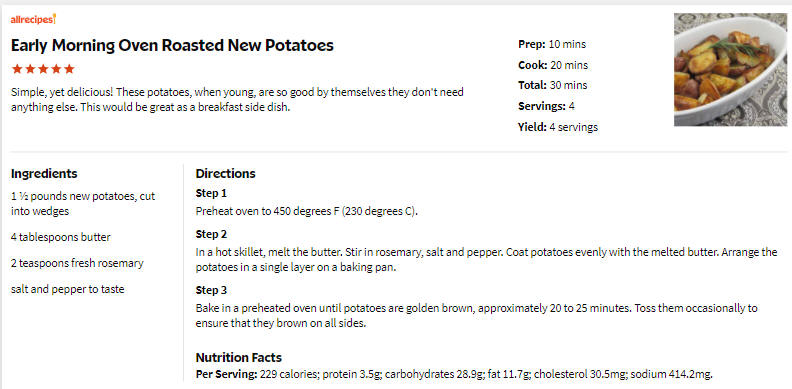 ----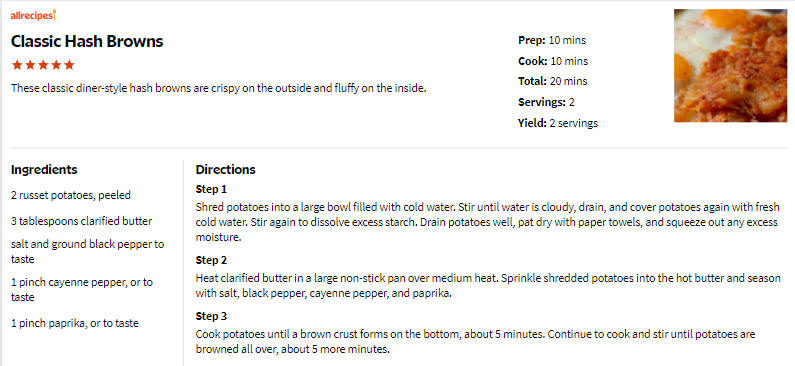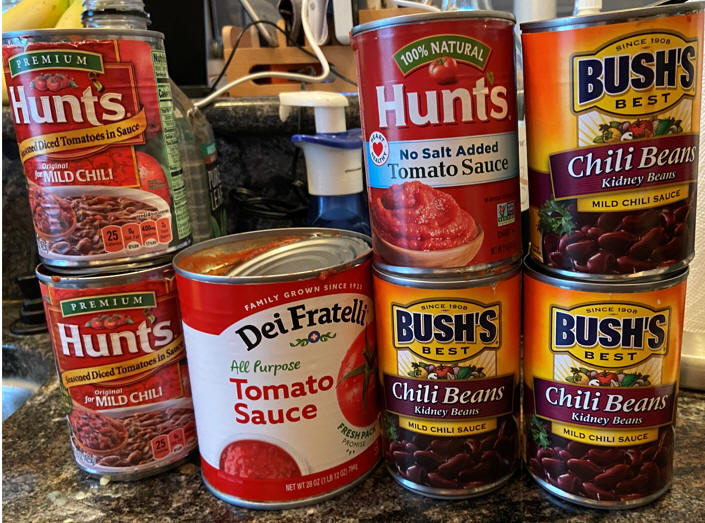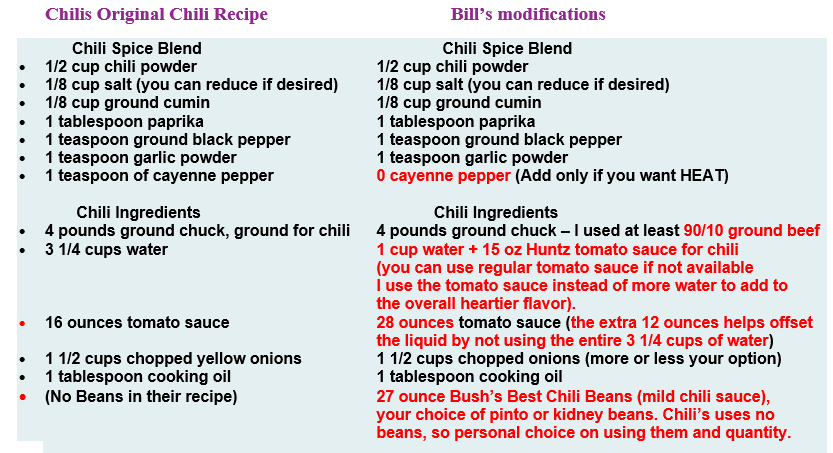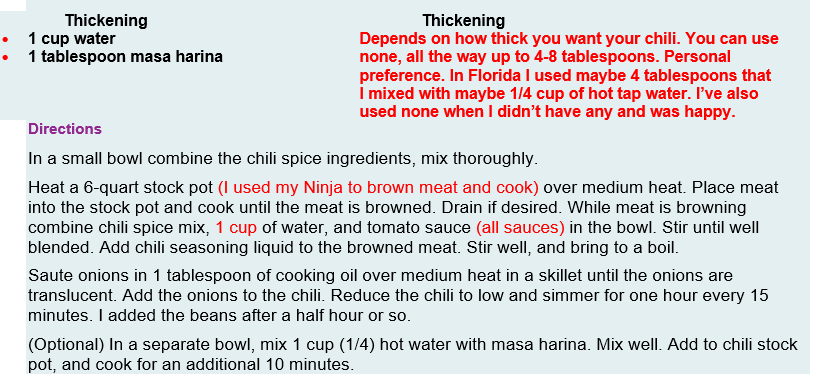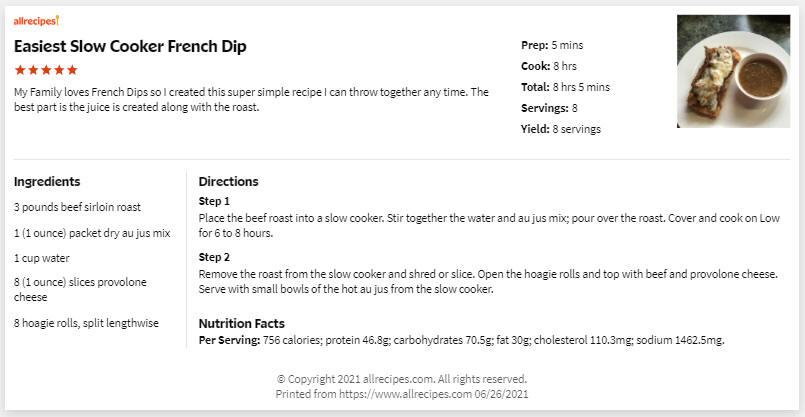 -------------------------------------------------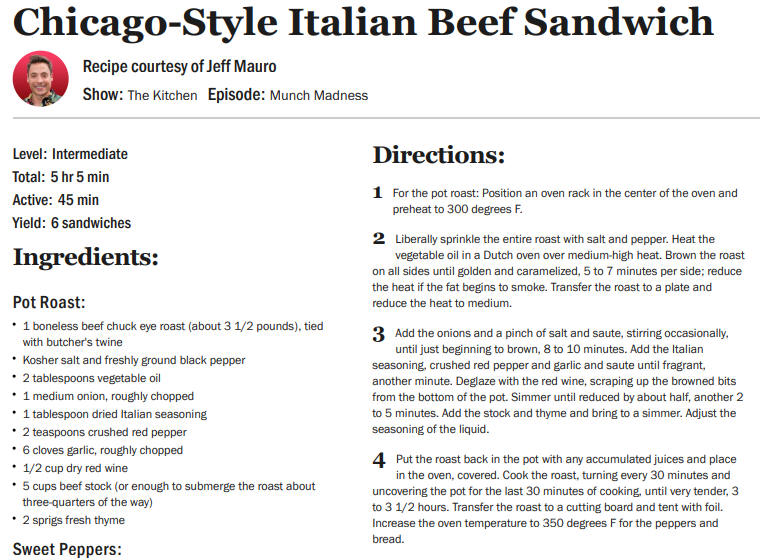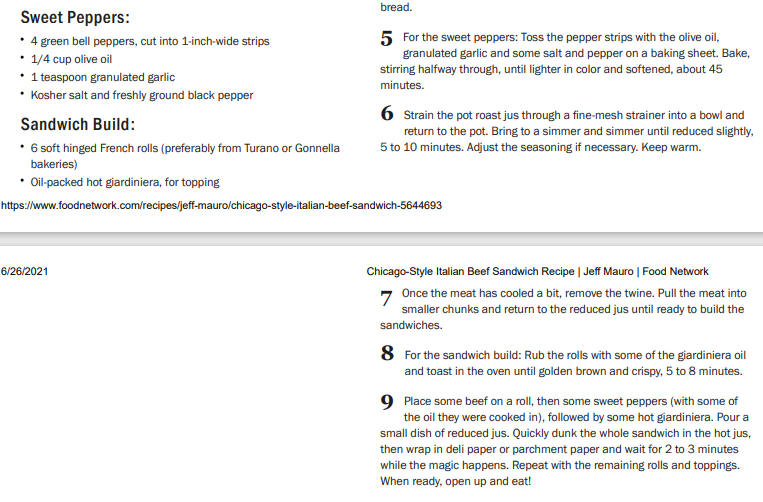 -----------------------------------------------------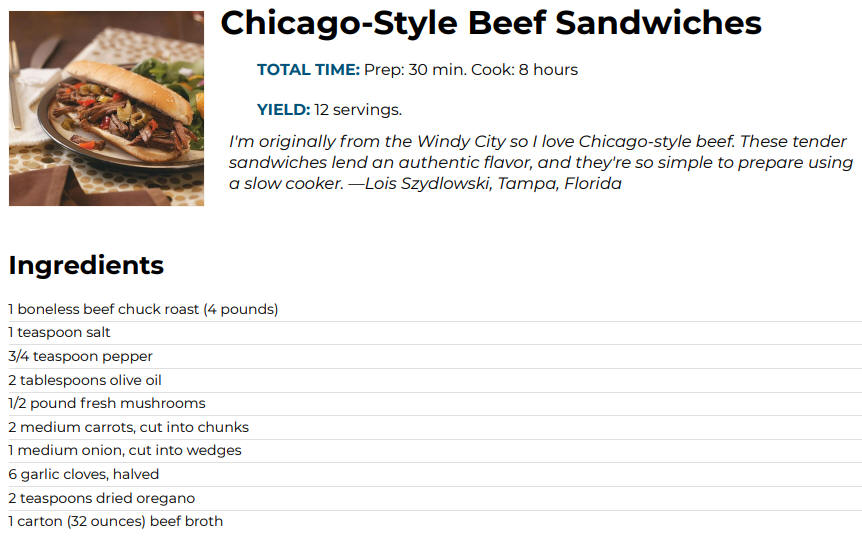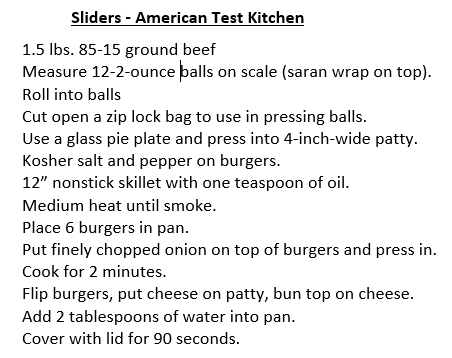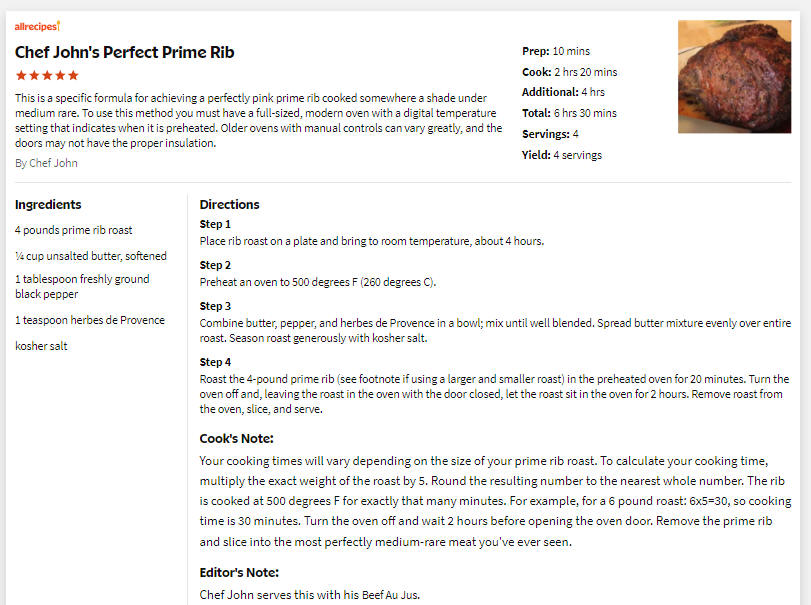 Restaurant-Style Prime Rib Roast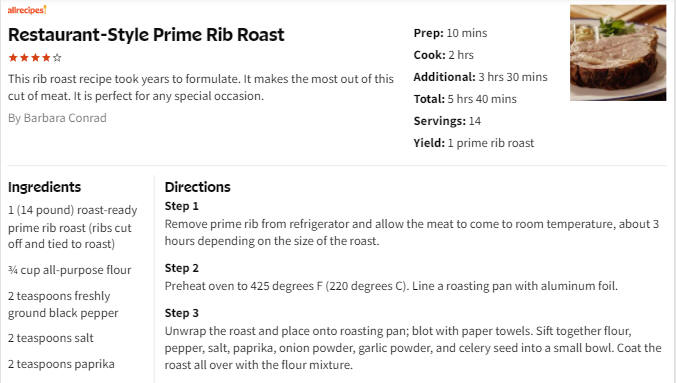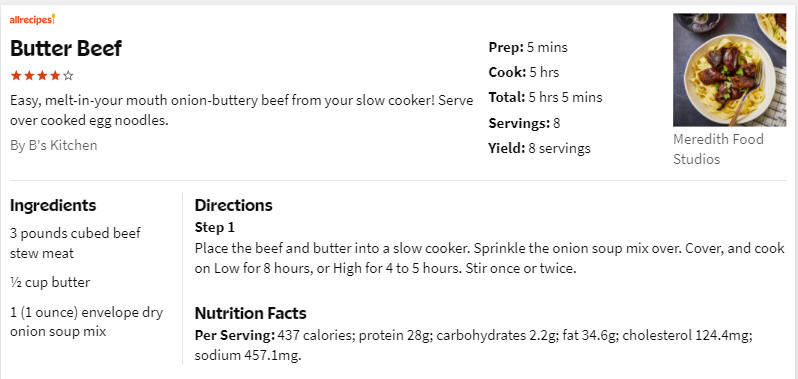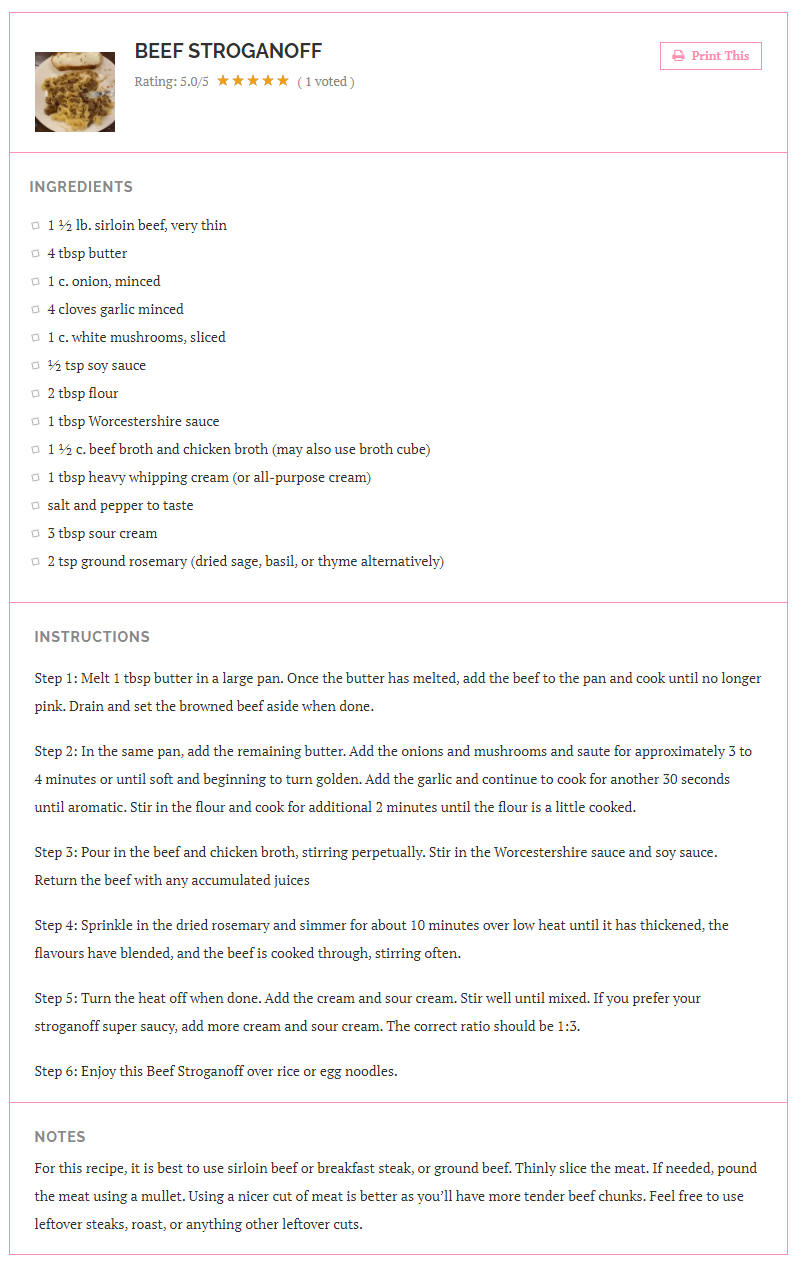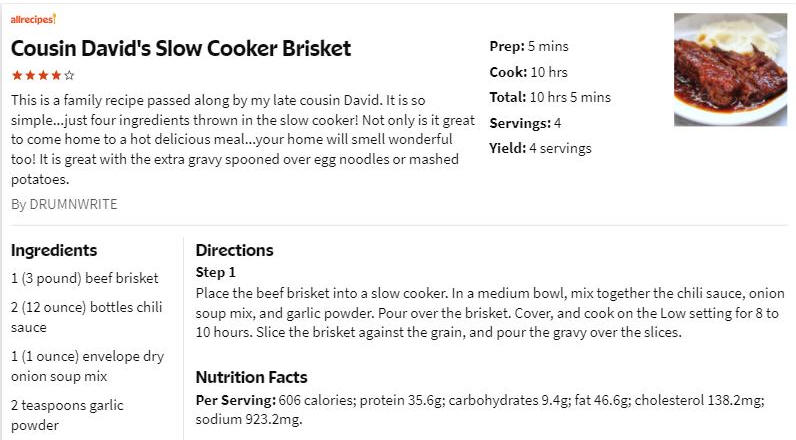 -2-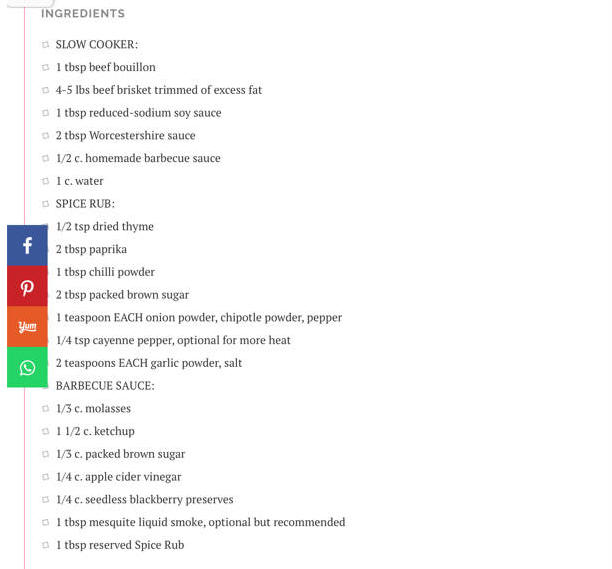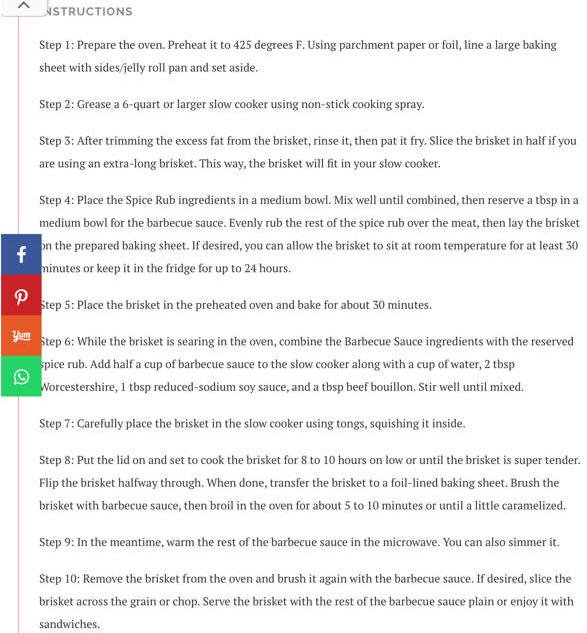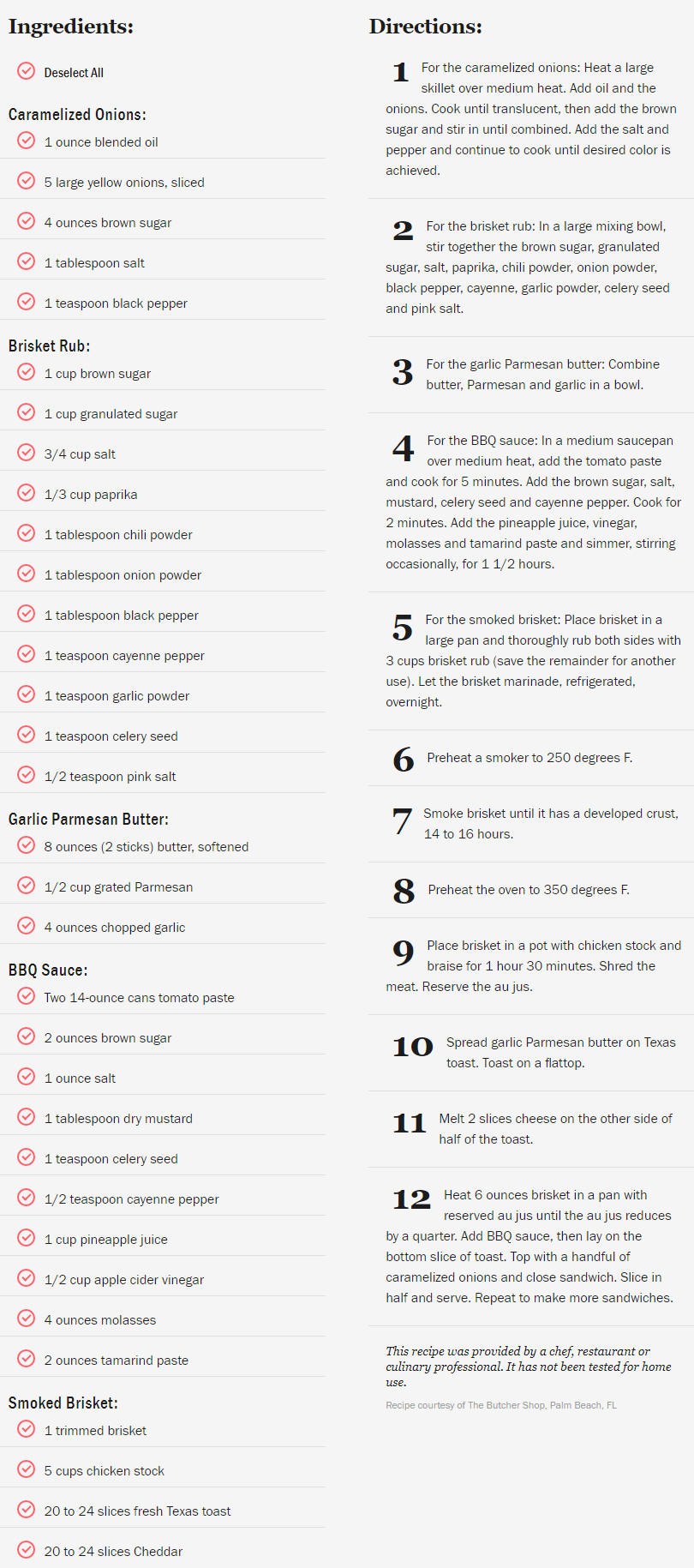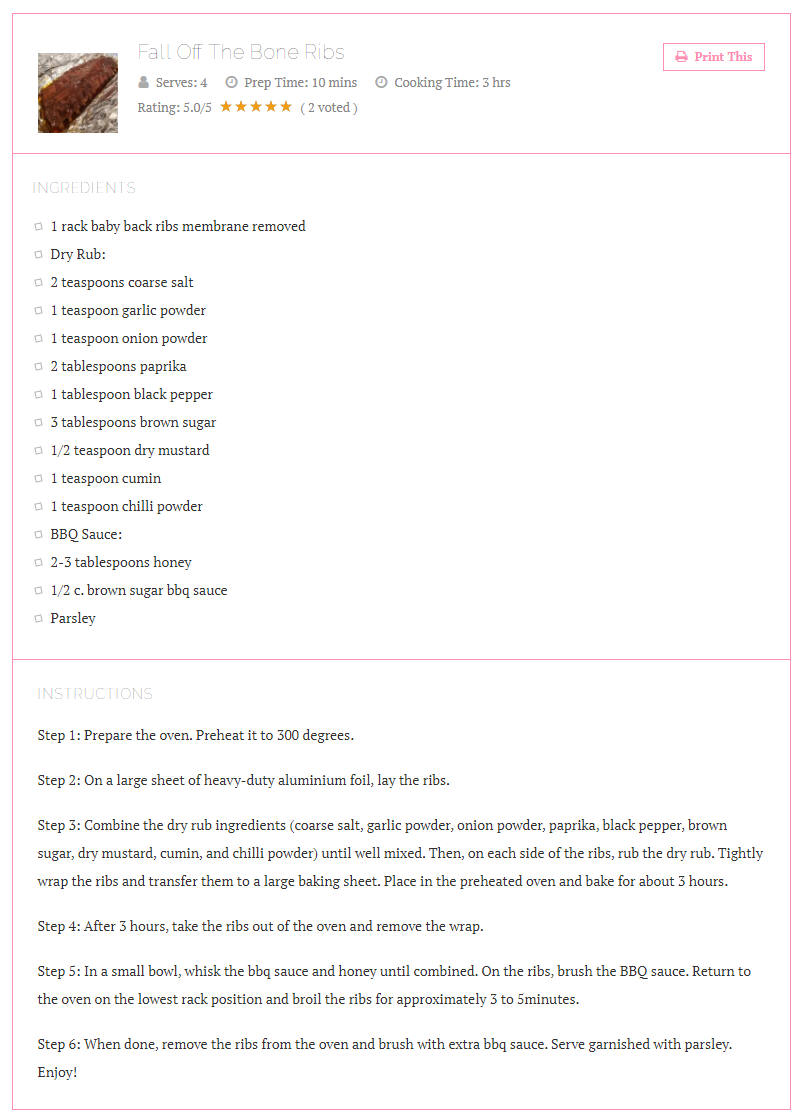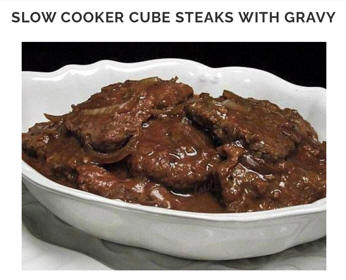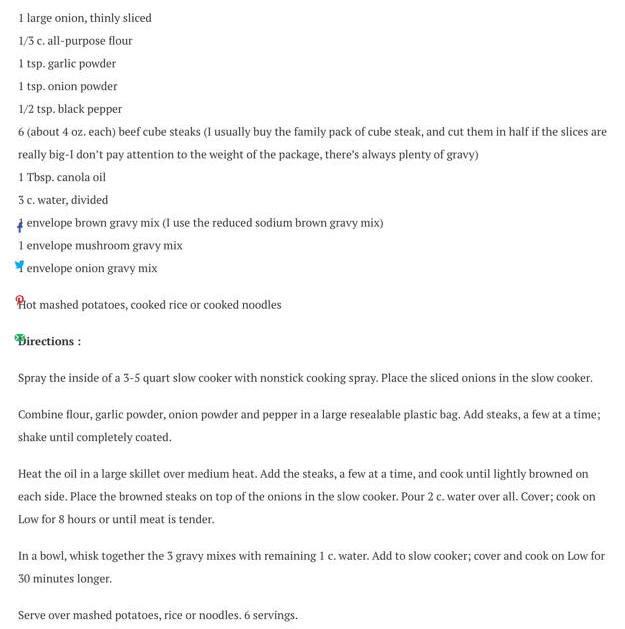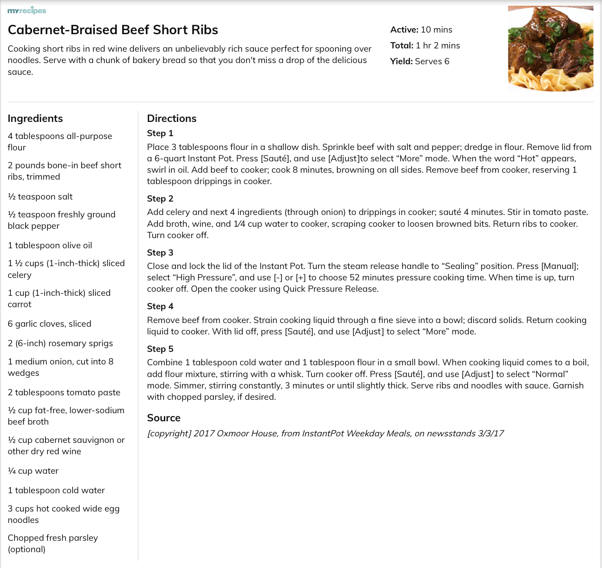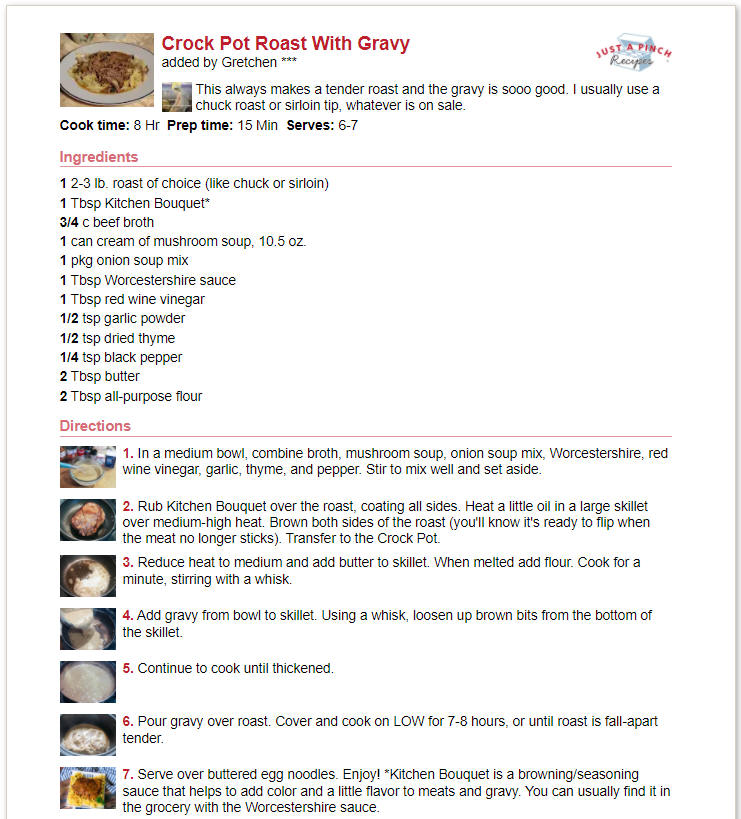 Slow Cooker Eye of Round Roast With Vegetables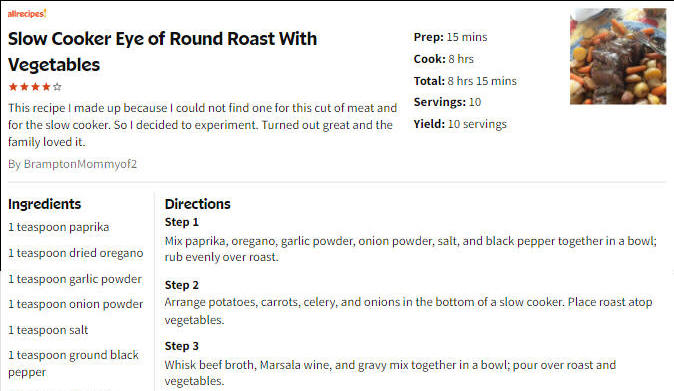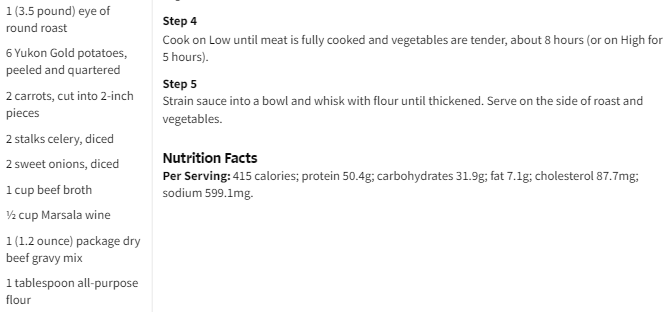 Slow Cooker Shredded Beef Sandwiches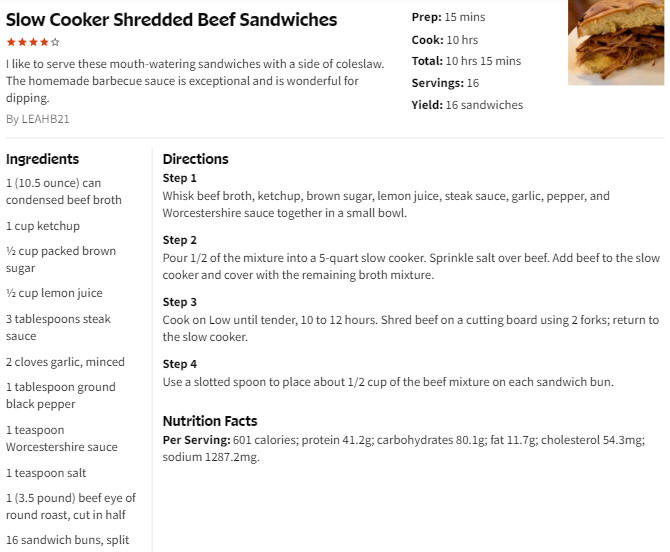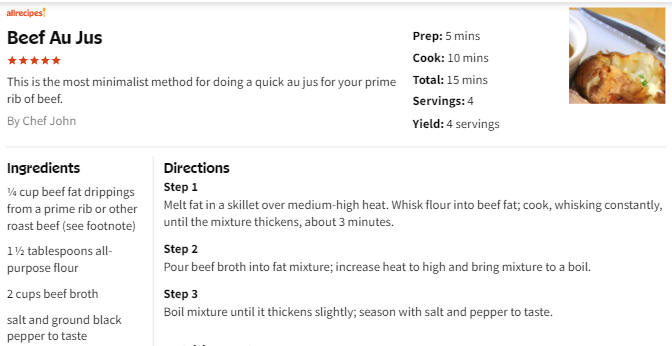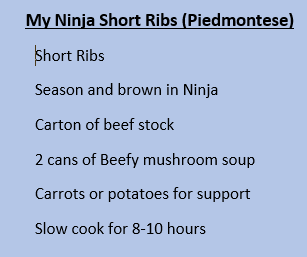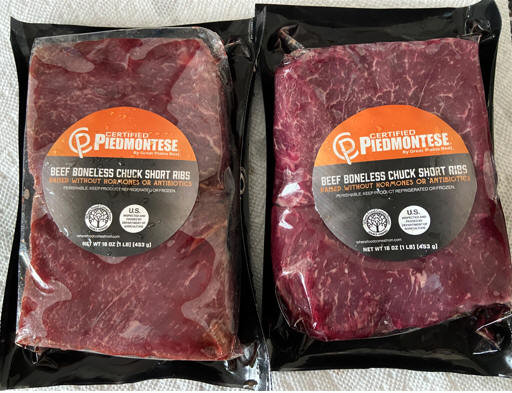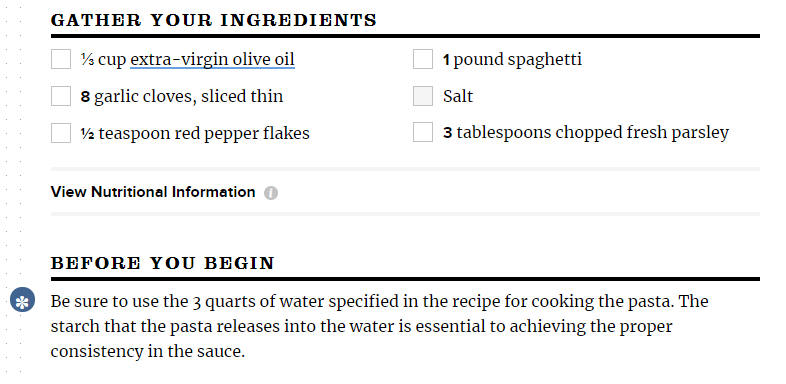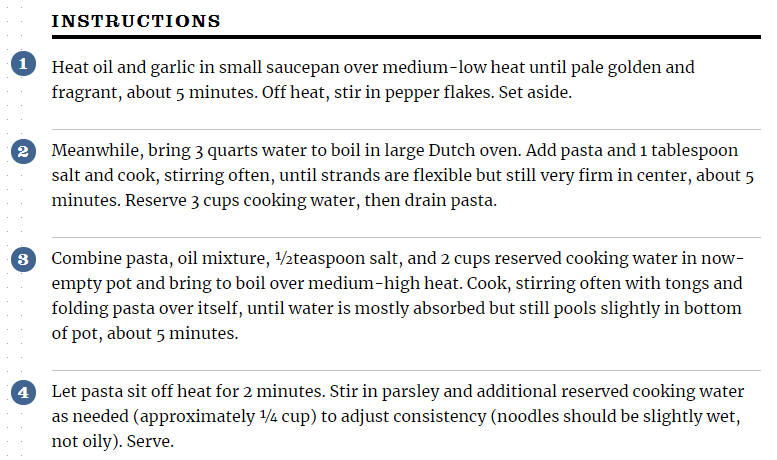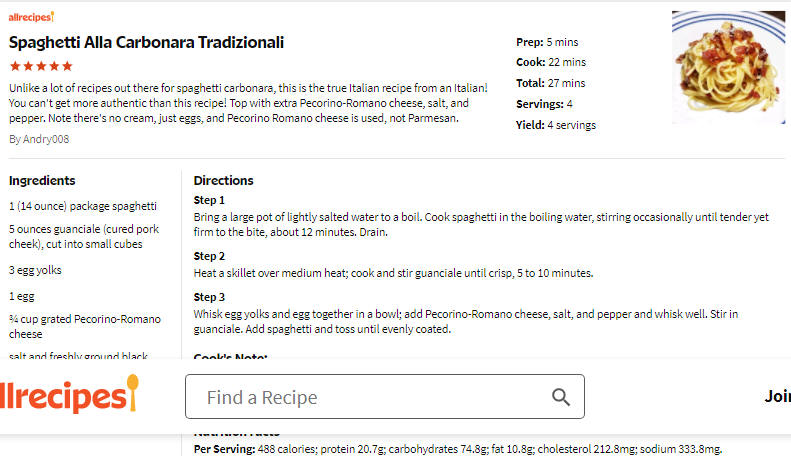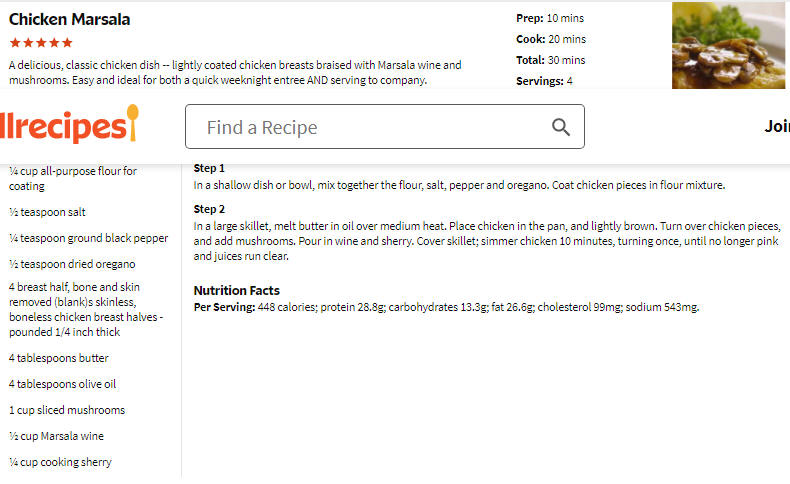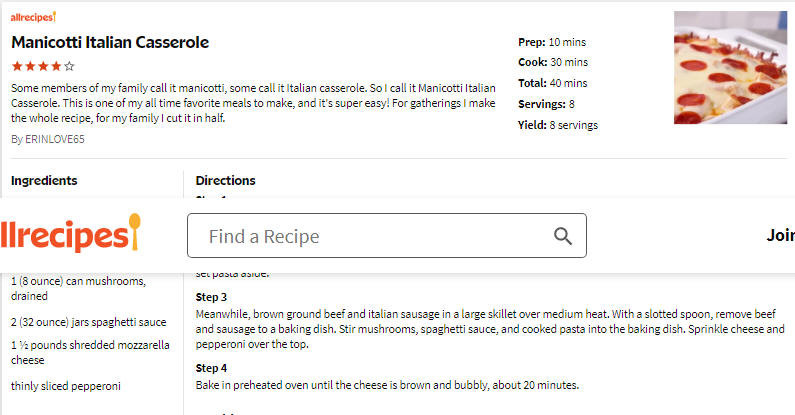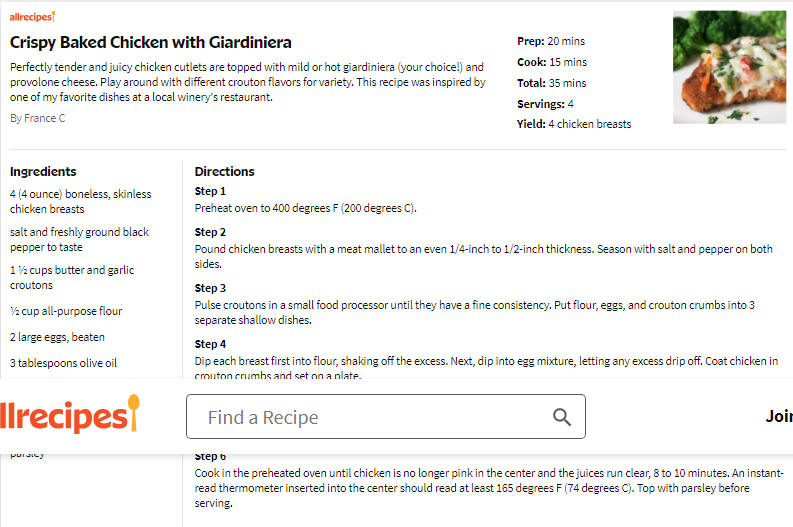 Use pork or beef from one of the above and lots of cheese!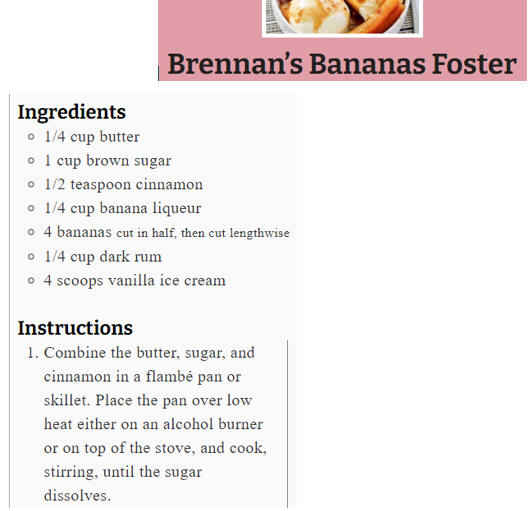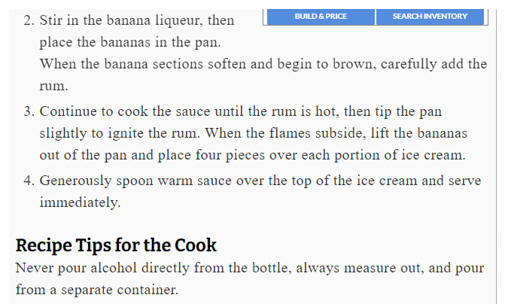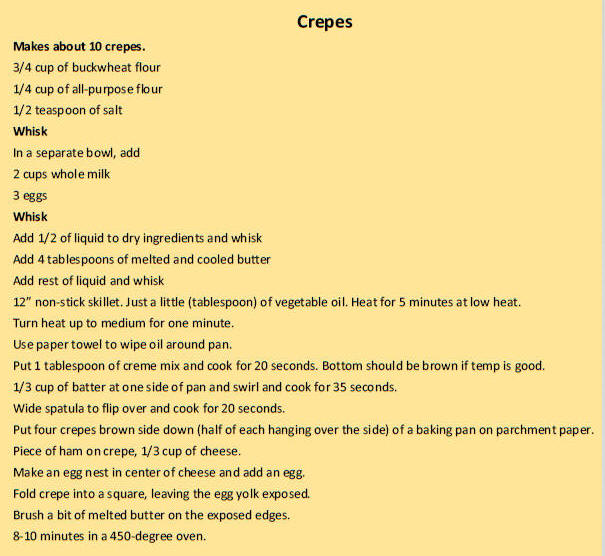 Potato and Zucchini Latke Waffles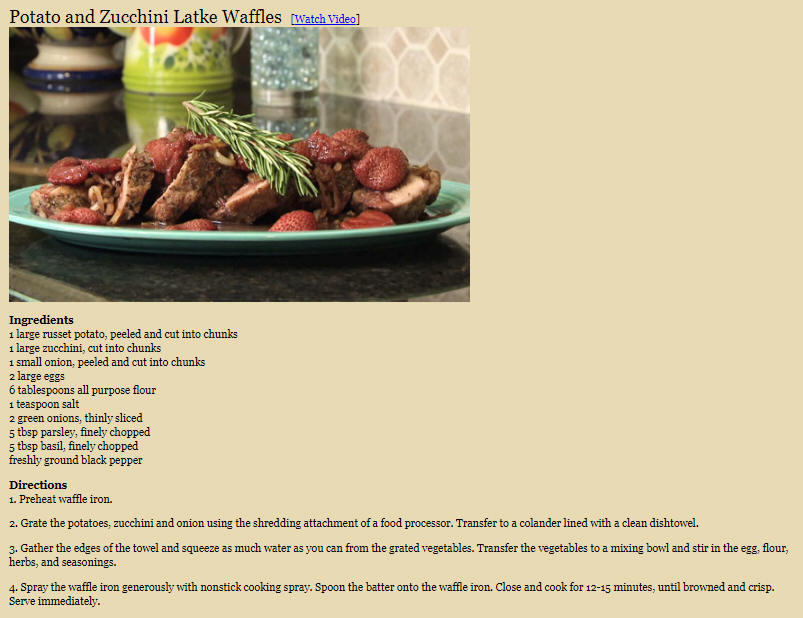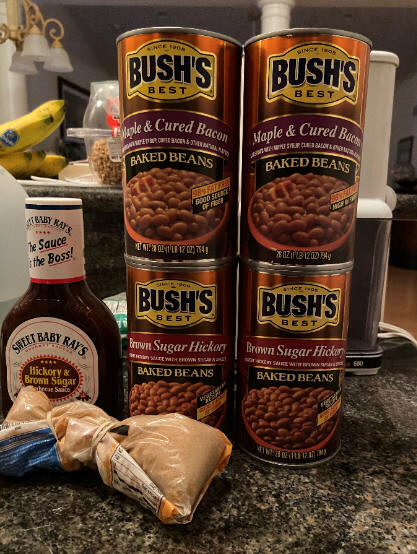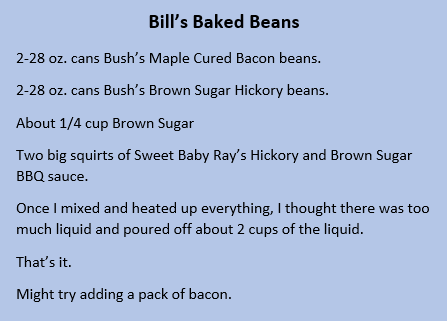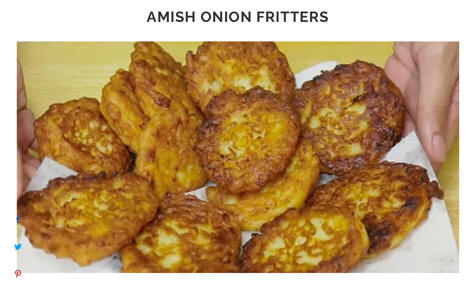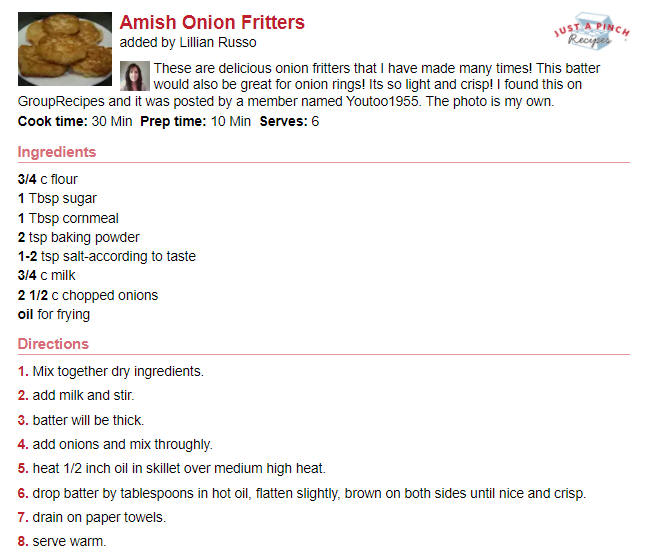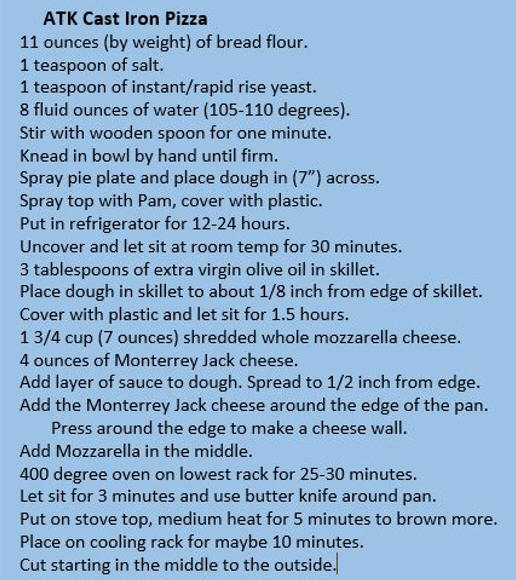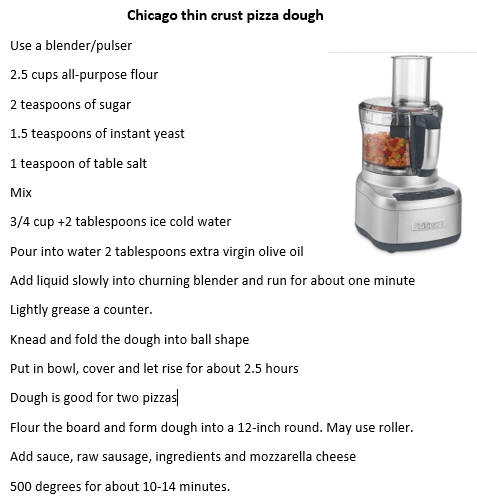 -2-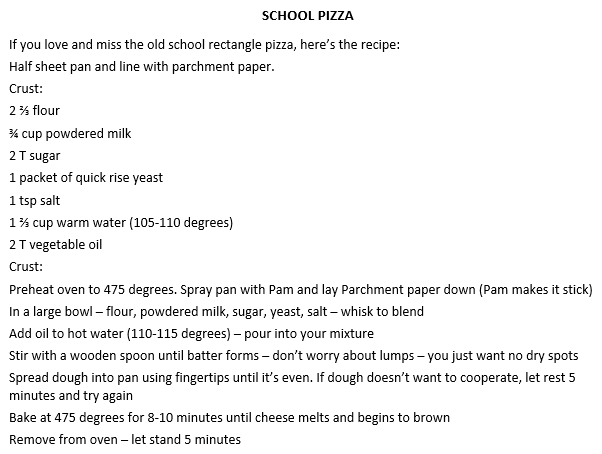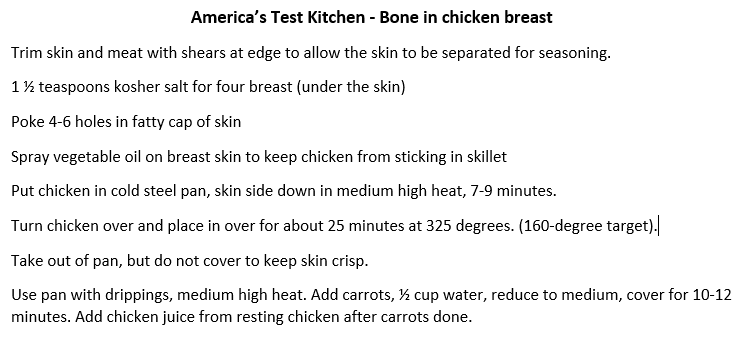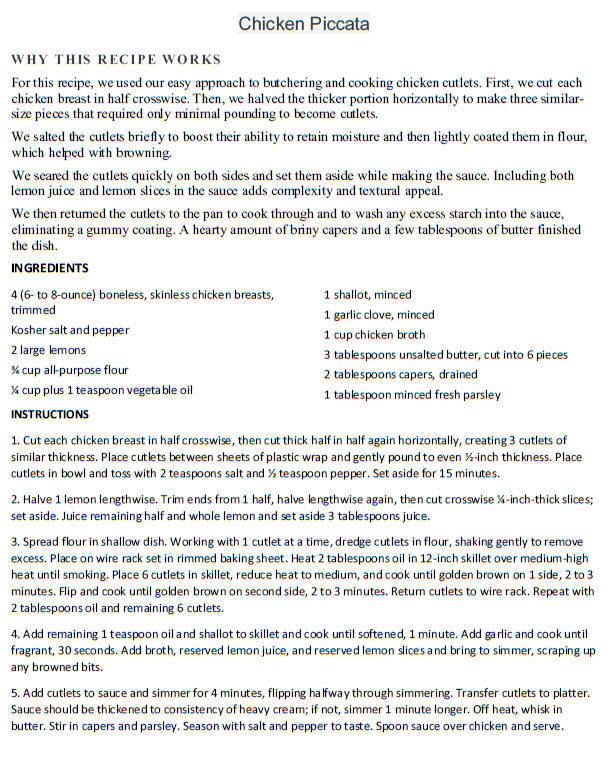 2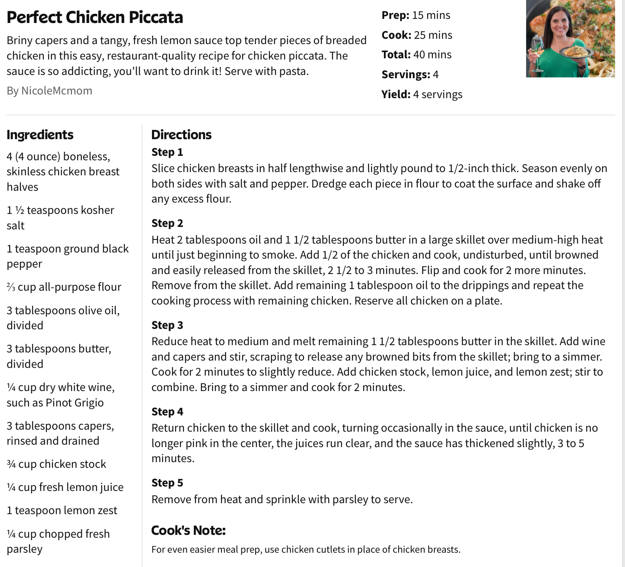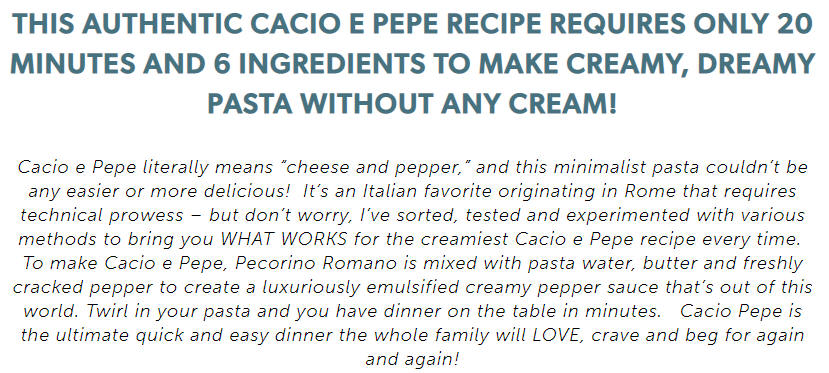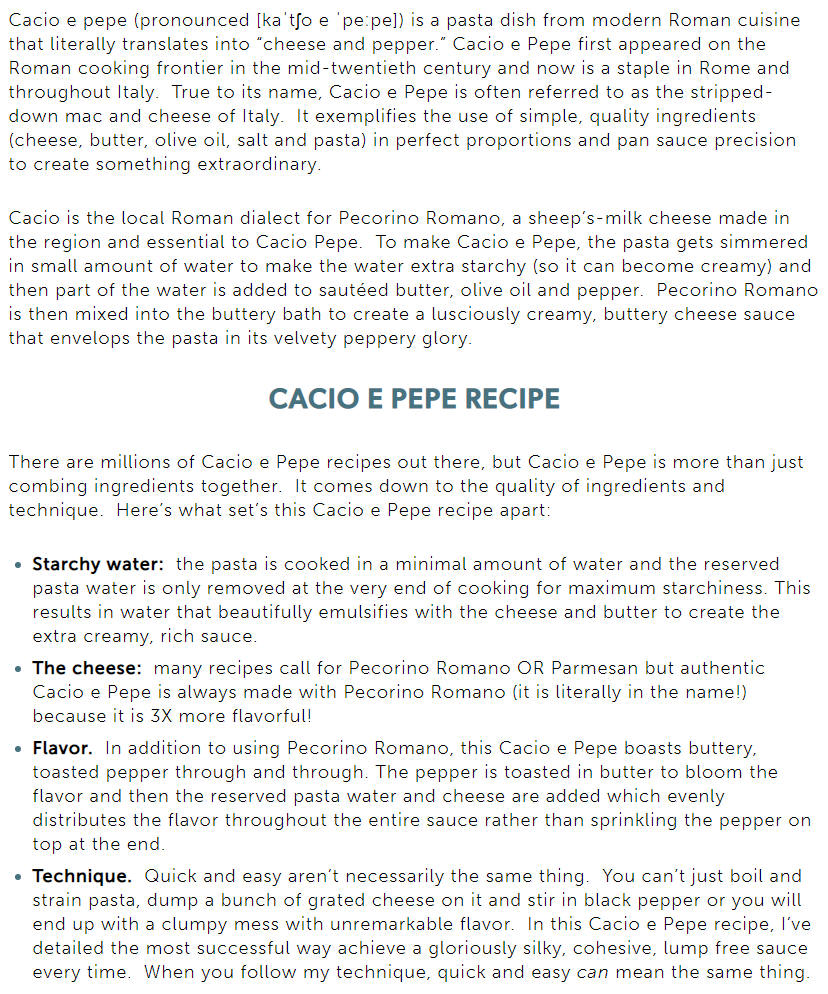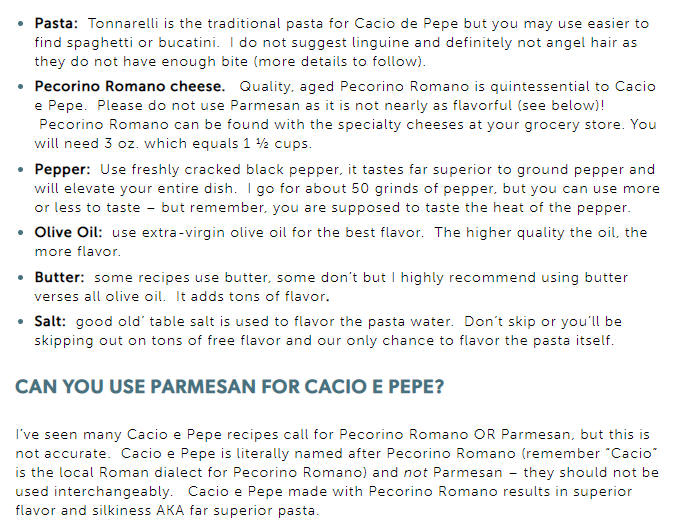 -2-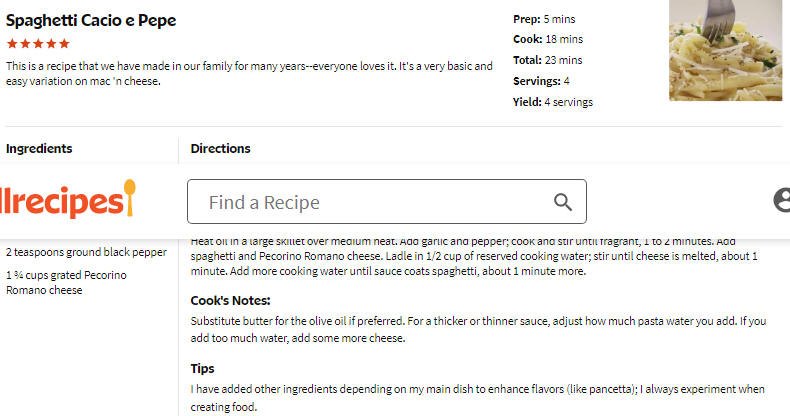 -3-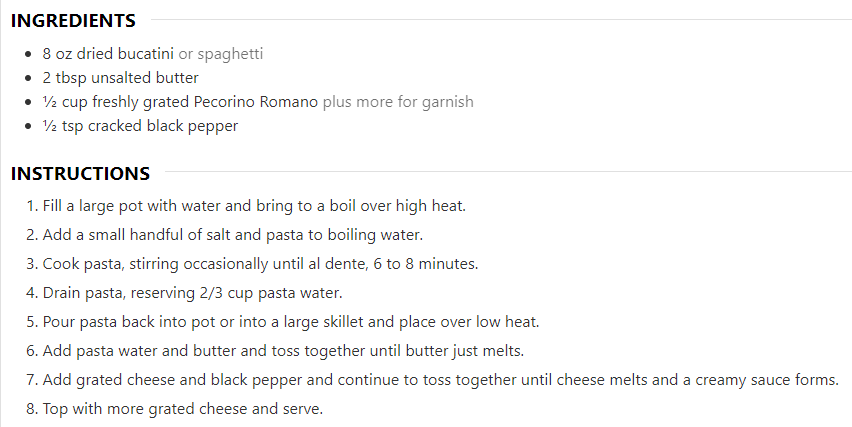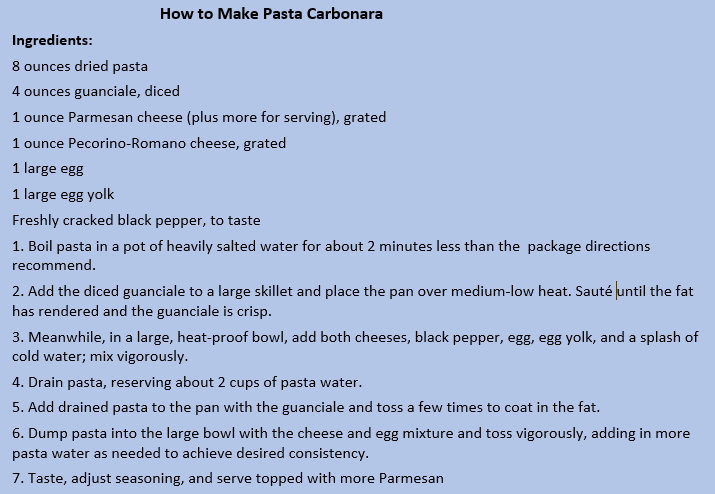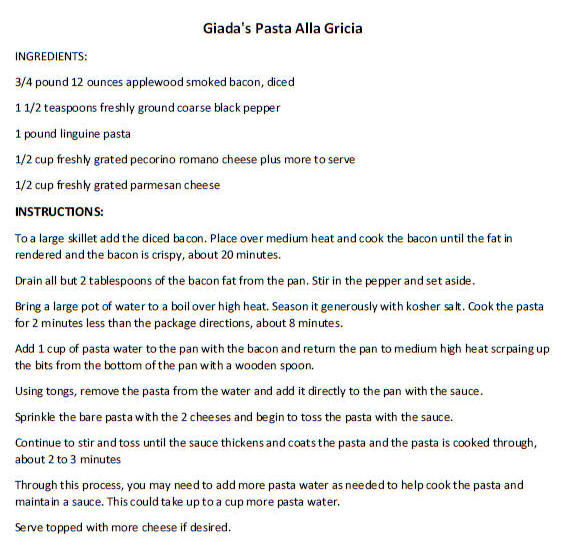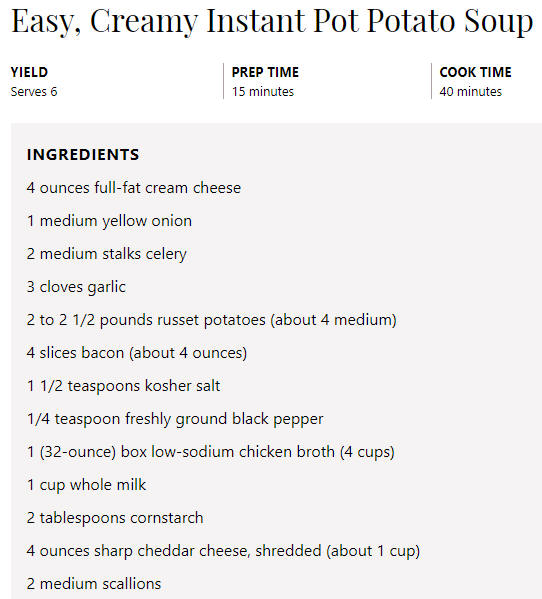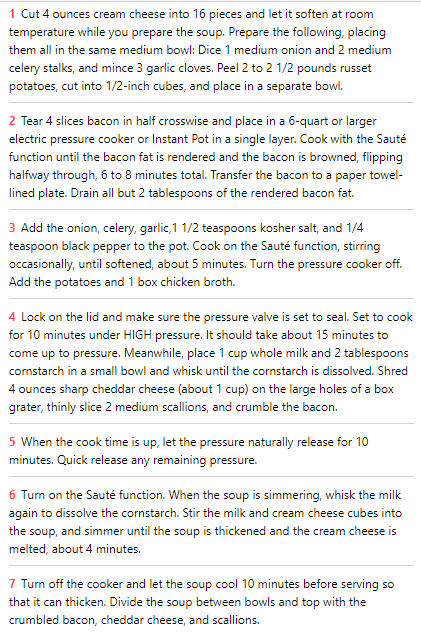 Two quarts of water, ½ cup salt, ¼ cup sugar.
Score fat cap at ¼" diamond, down to barely the meat.
Create a pocket in the roast for herb butter paste.
Brine for an hour in the refrigerator and pat dry.
Crust - Mix 1 cup of breadcrumbs, 1 tablespoon of olive oil, 2 tablespoons parmesan cheese,
1 chopped shallot, 1/8 teaspoon of salt and pepper.
Herb paste made up of 1/3 cup parsley, 6 tablespoons parmesan cheese, 3 tablespoons olive oil,
touch of salt and pepper. Blend.
¼ cup of paste (roughly one half) in the pocket.
Tie up the roast.
Brown the pork in pan using olive oil at medium-high heat. Pepper the roast (no salt).
Put on wire rack and remove string.
Spread rest of herb paste on fat cap.
Pack bread crumb crust mix on top of fat cap.
325-degree oven for 50-70 minutes until 140 degrees.
Rest for 20 minutes.
Crowd one pound in a cake pan, light olive oil, cover with foil and bake for 15 minutes @ 450 degrees.
Remove foil, shake, put in for another 20 minutes uncovered (shake after 10).
Make herb salt of chopped sage and thyme (2 tablespoons each), ½ teaspoon of salt.
Sprinkle on the potatoes and toss after they are done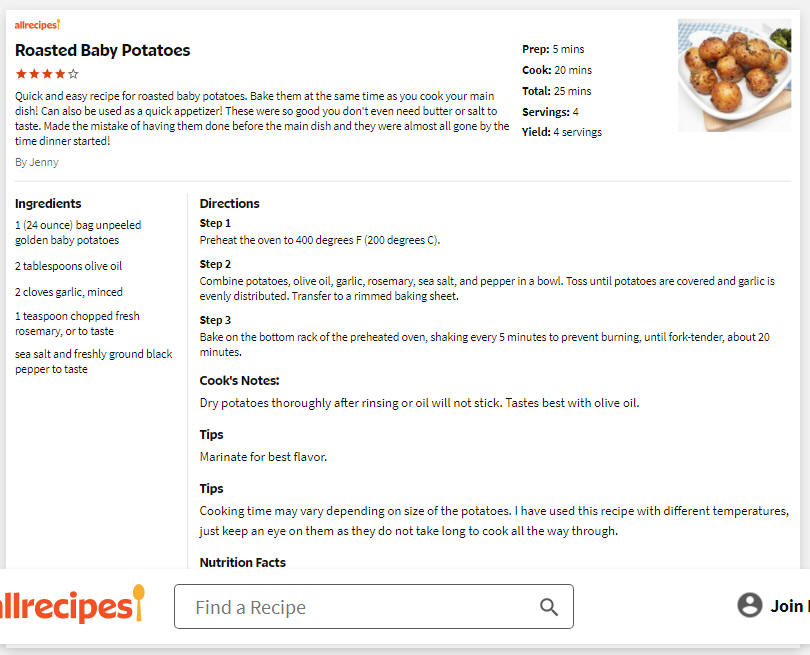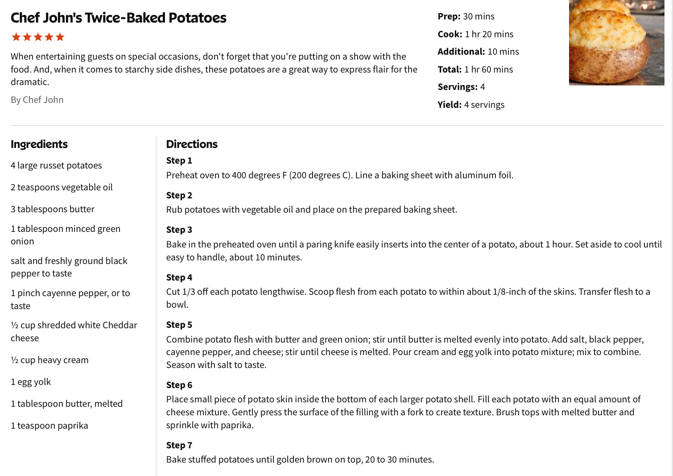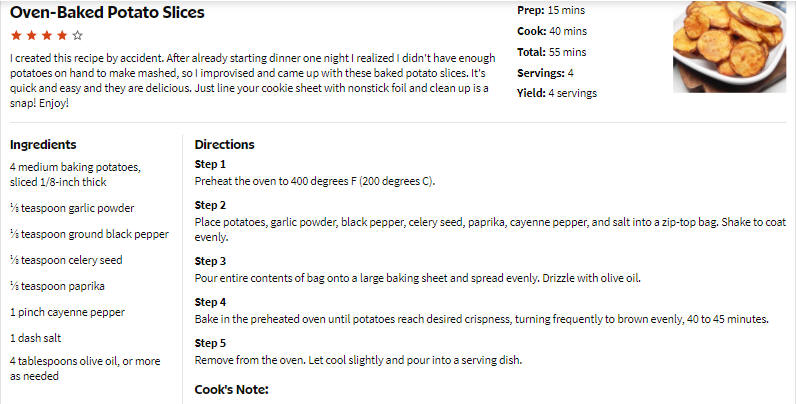 -2-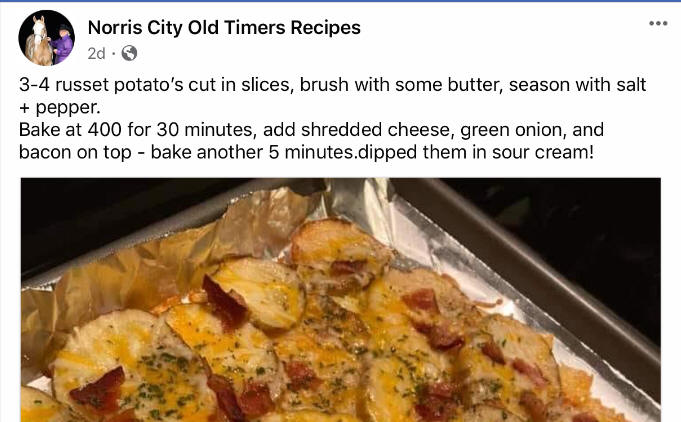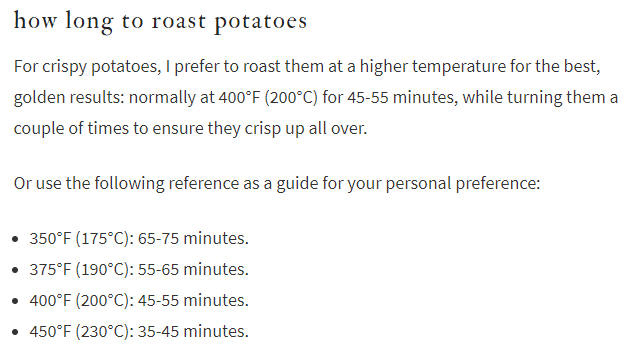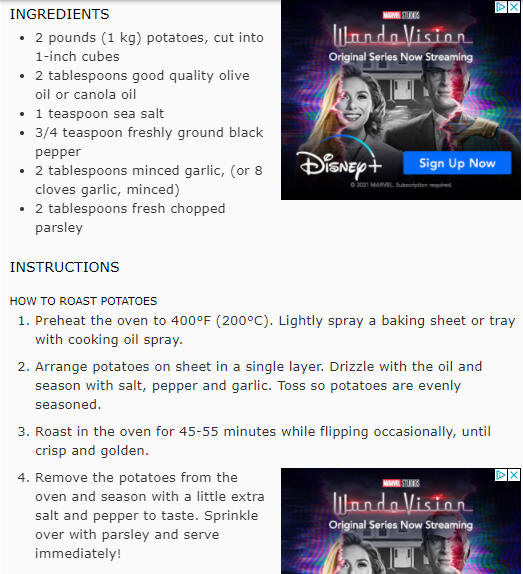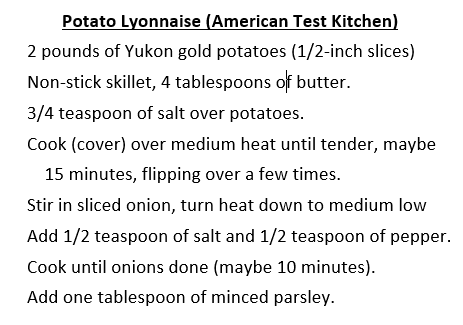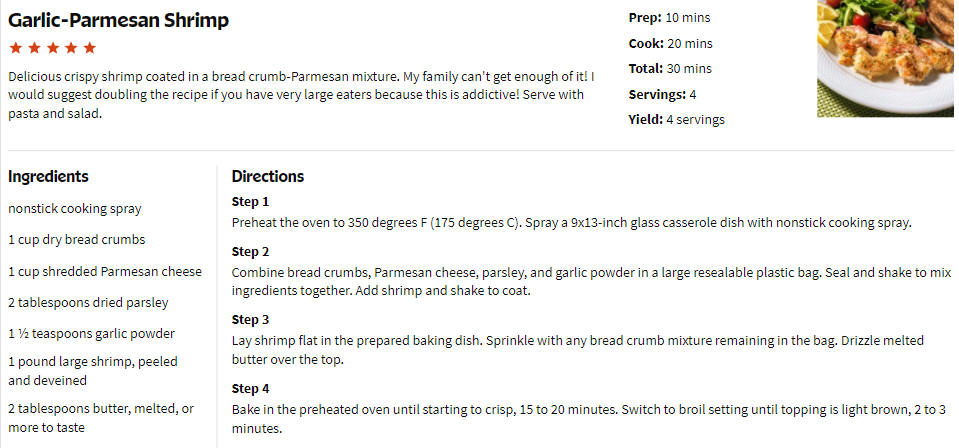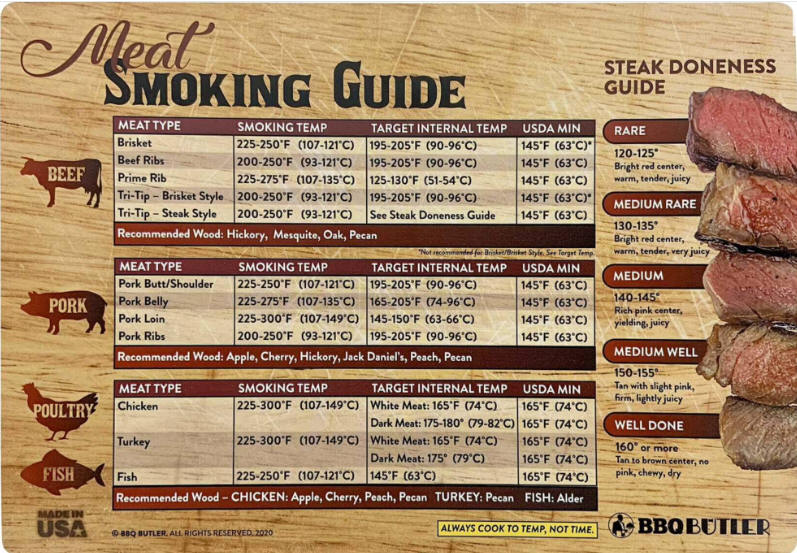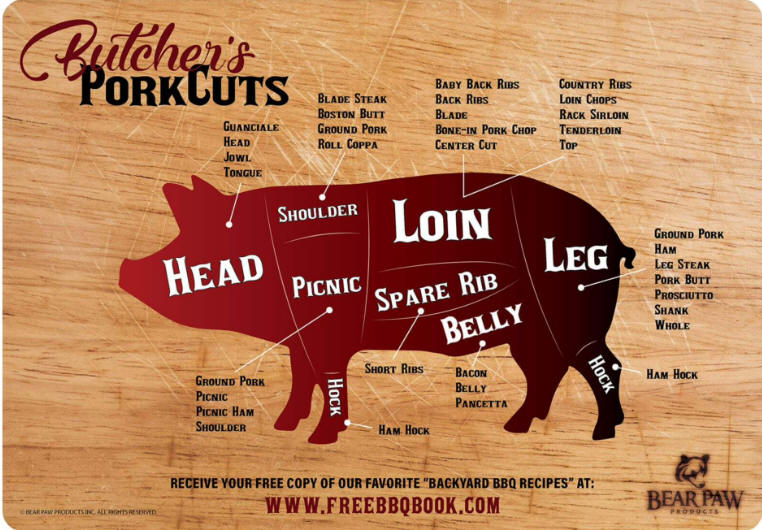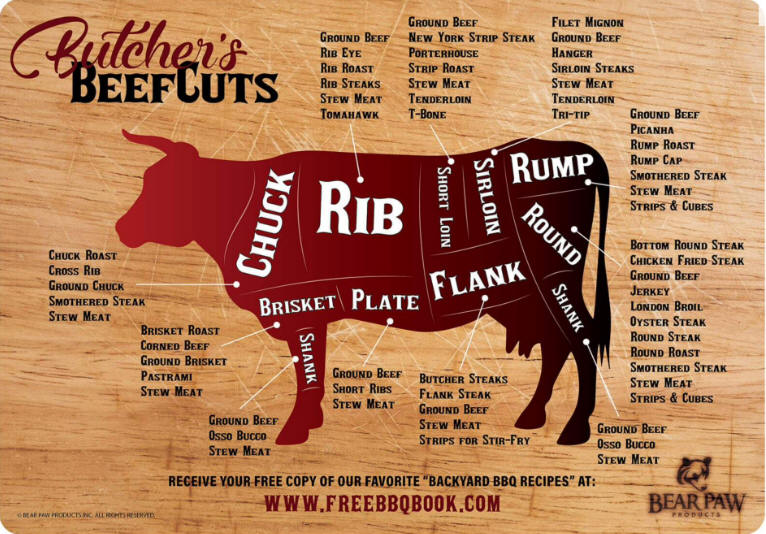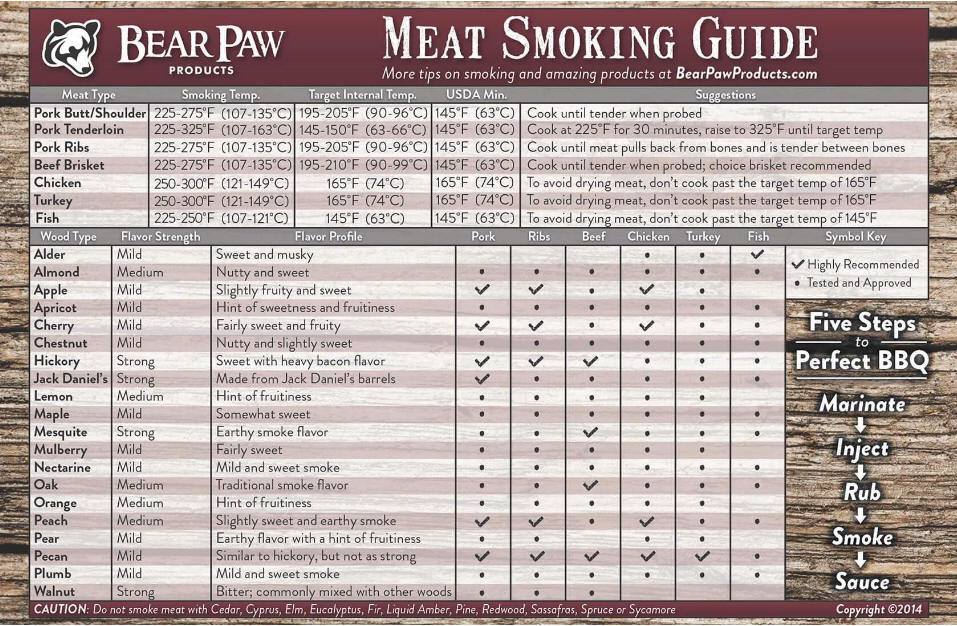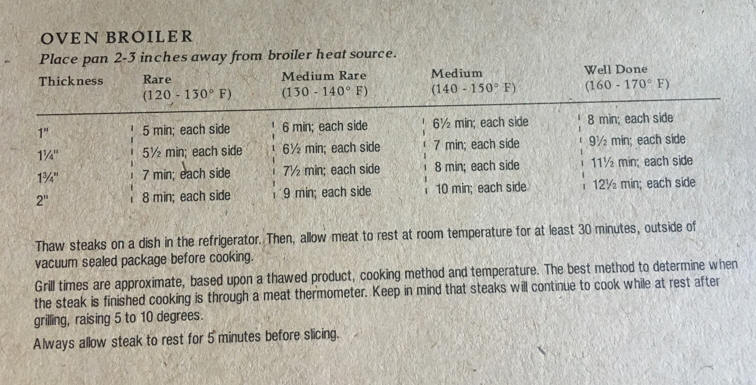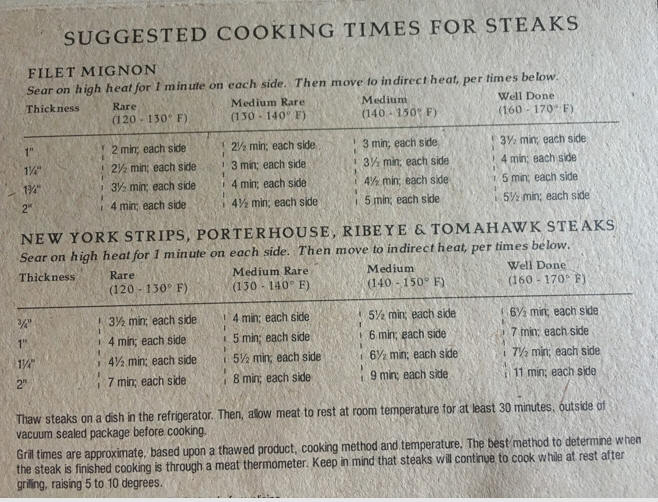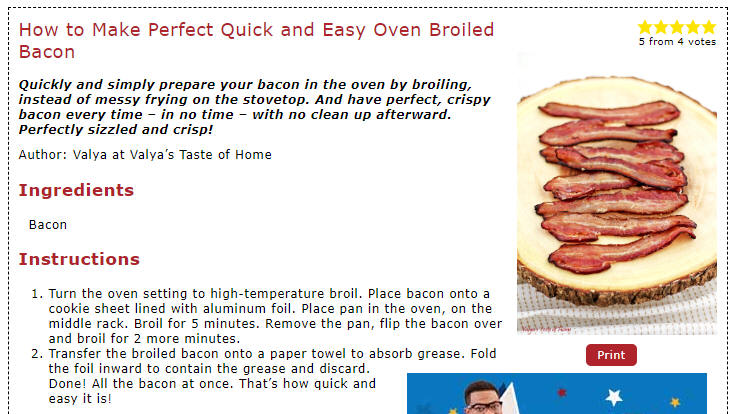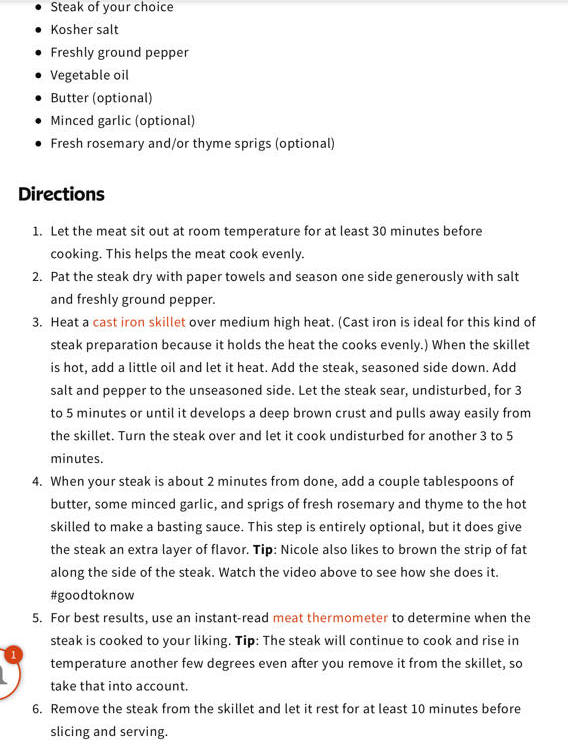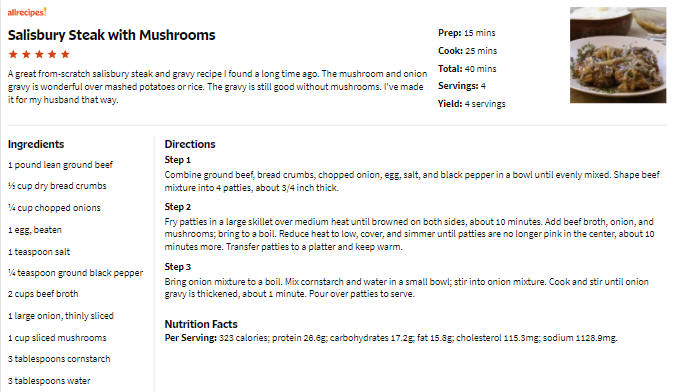 -2-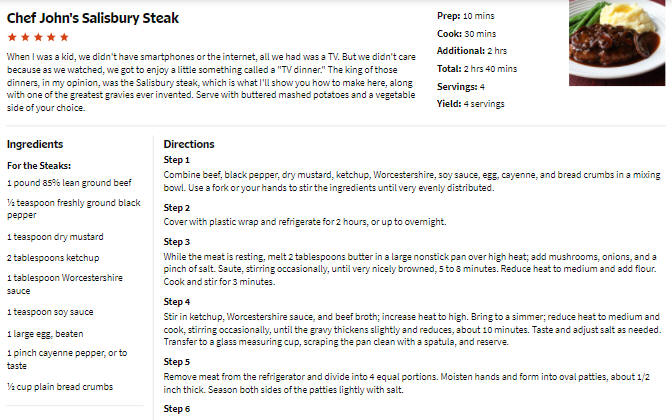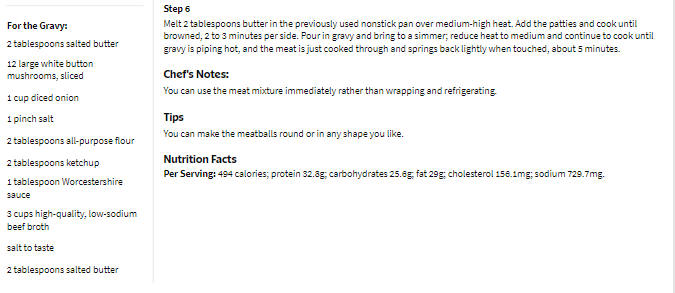 -2-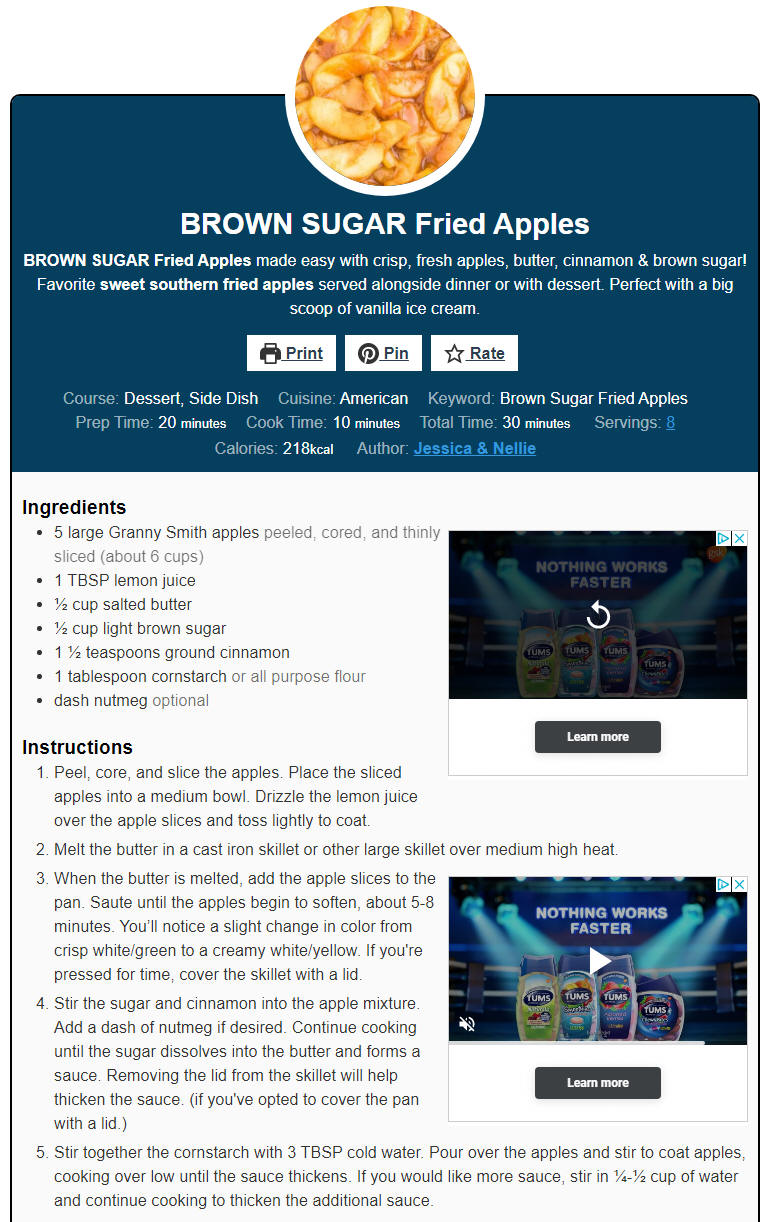 -3-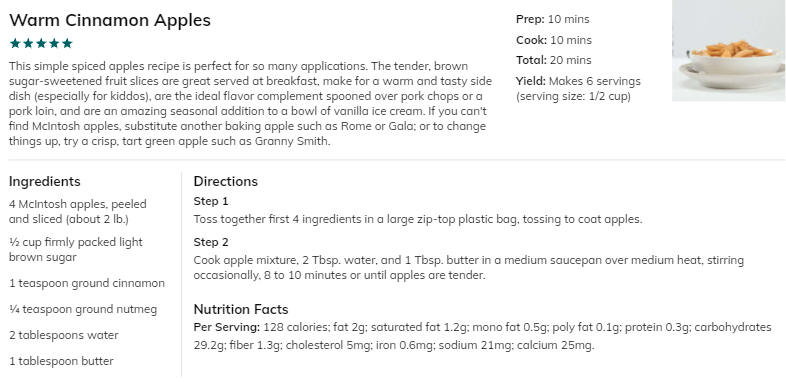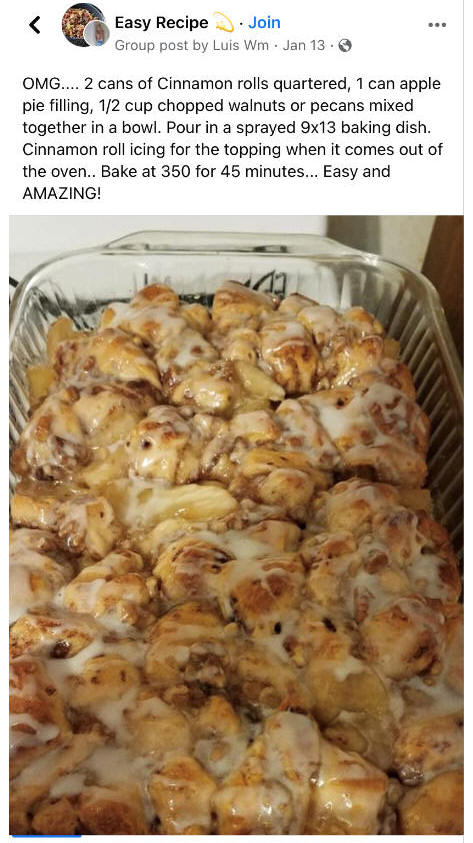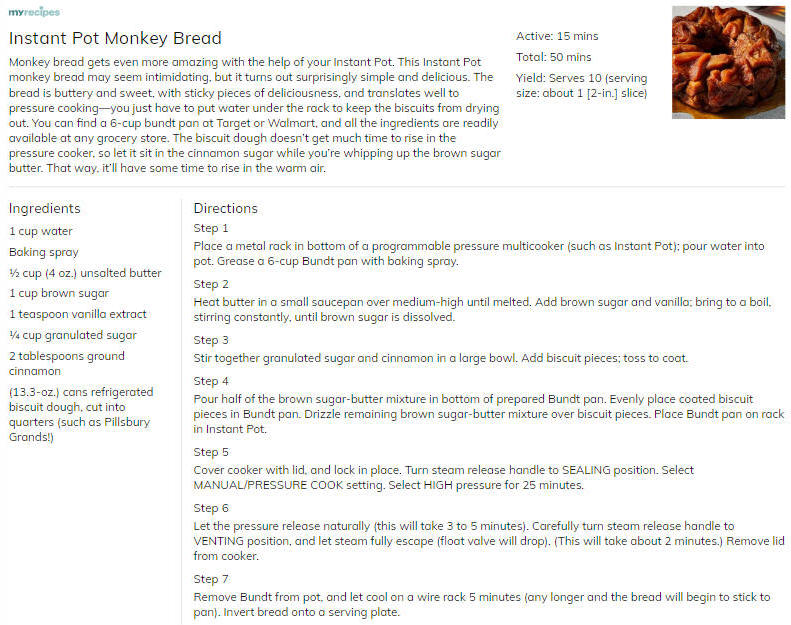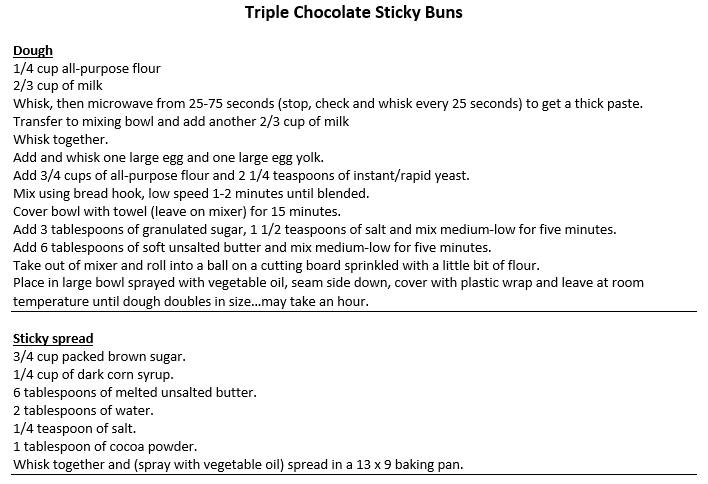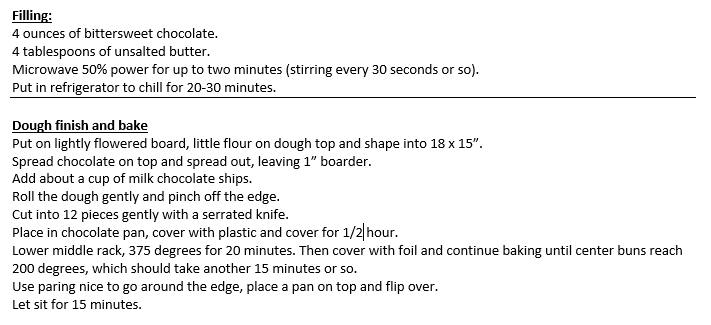 Recipes 2016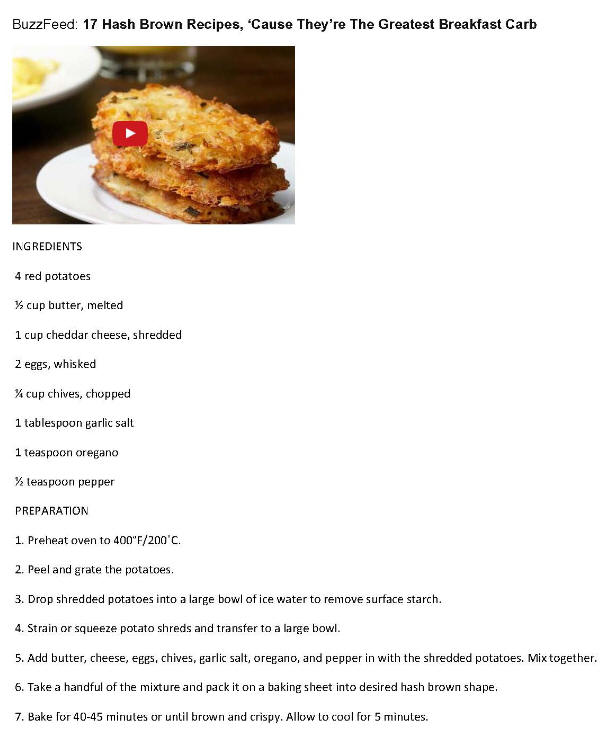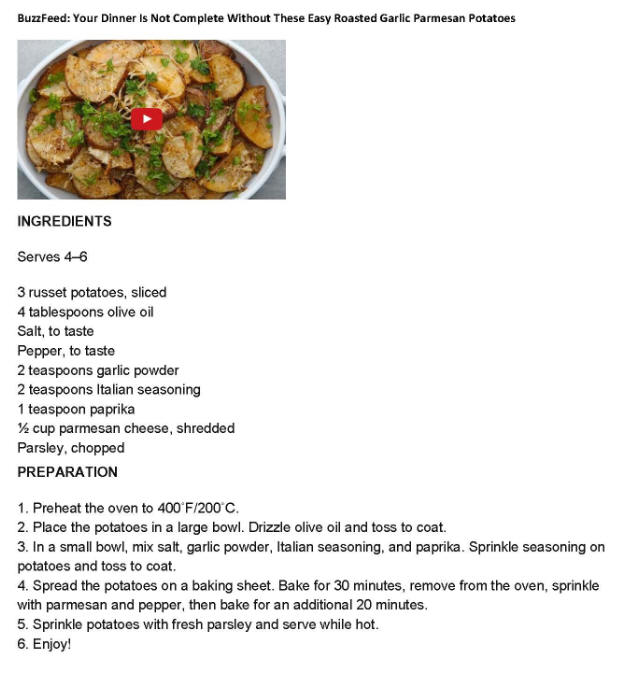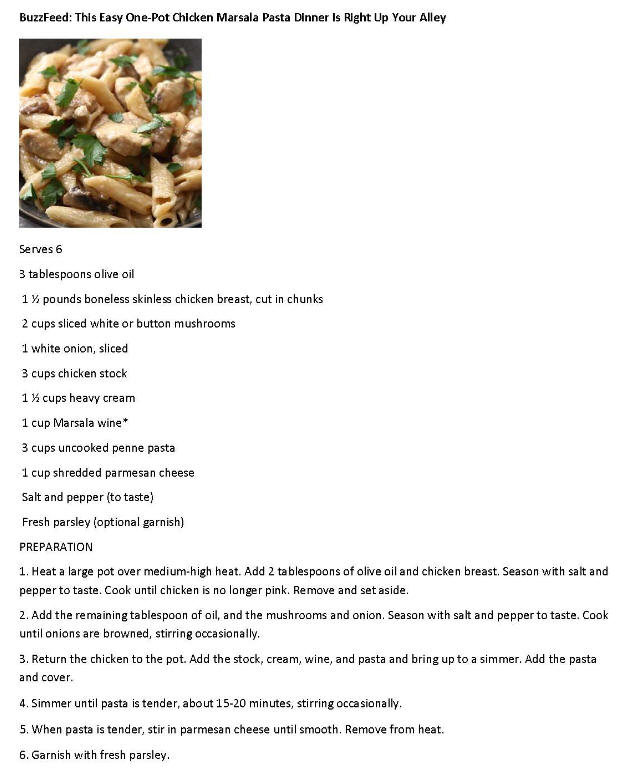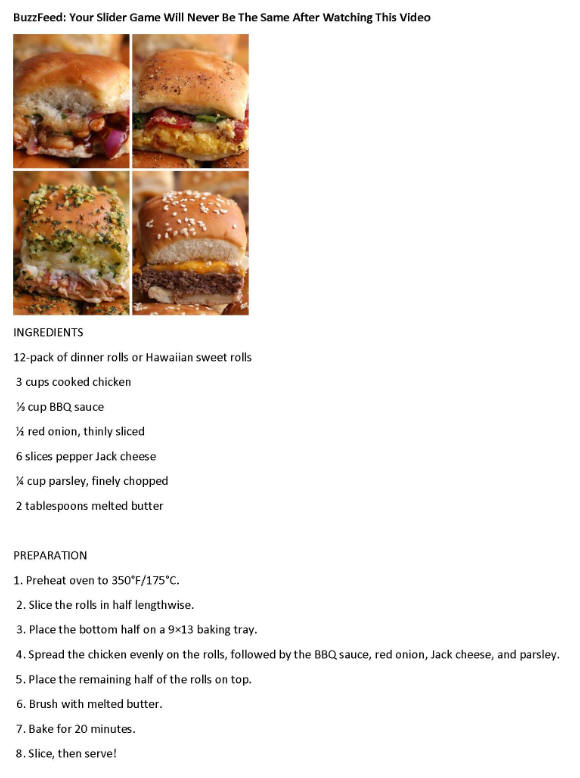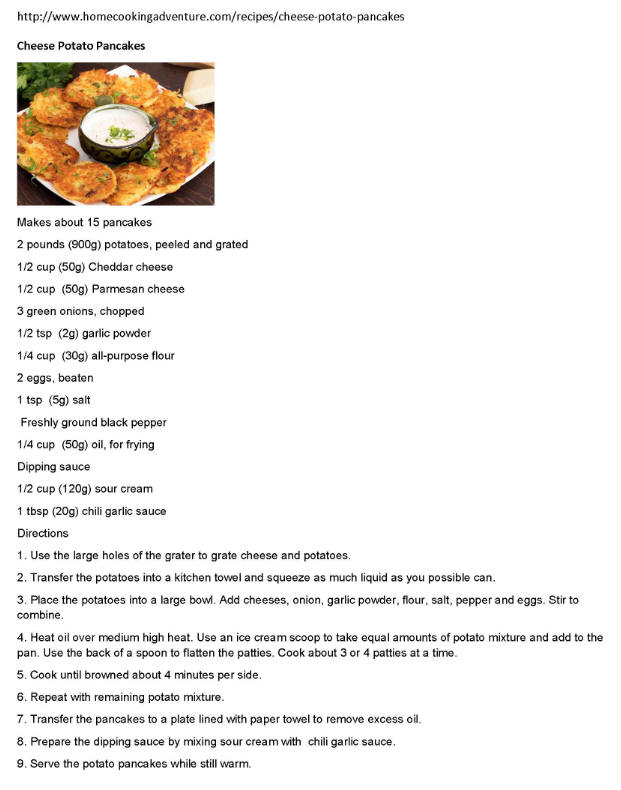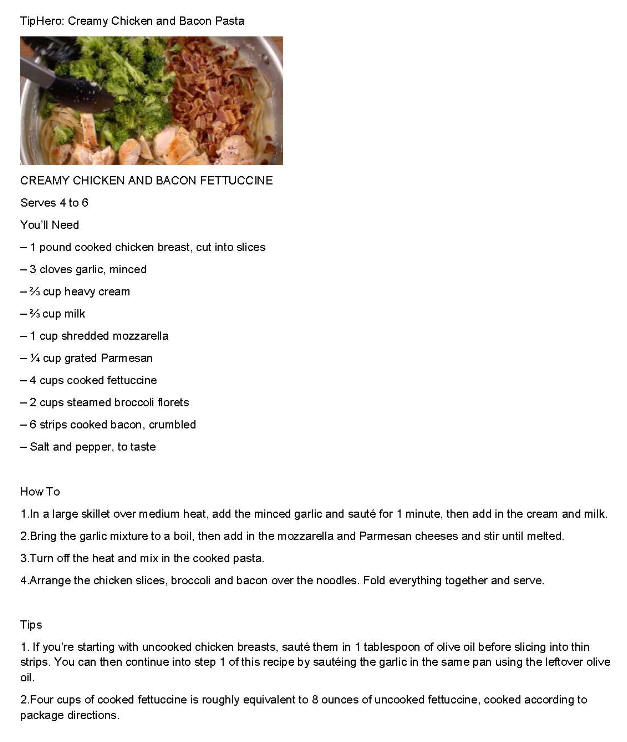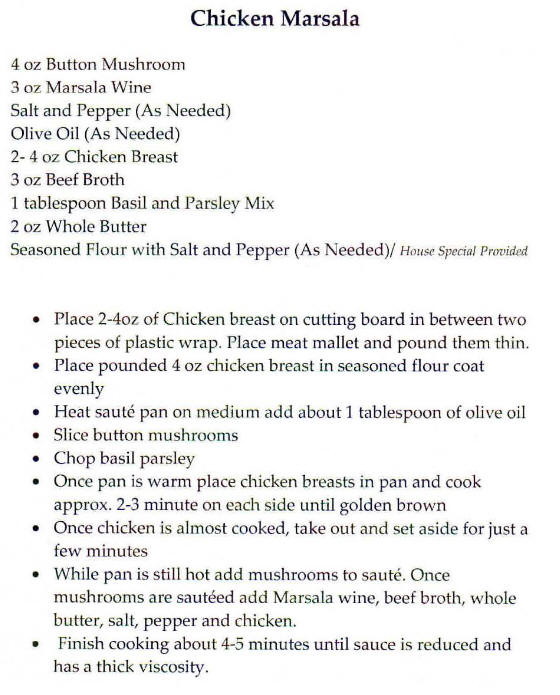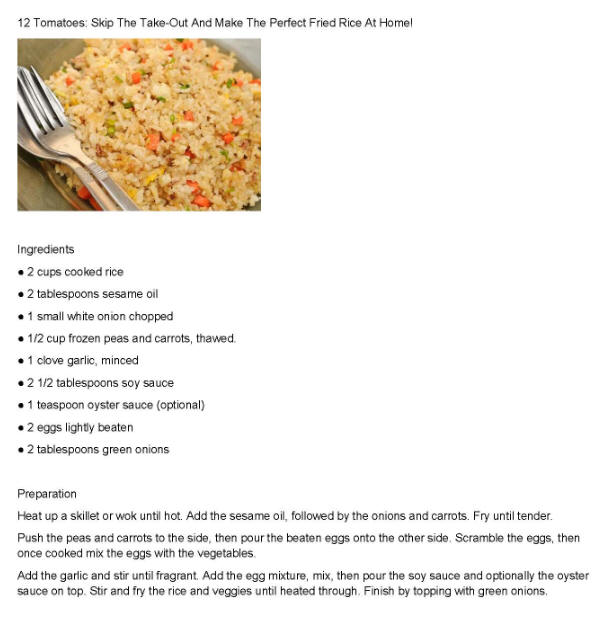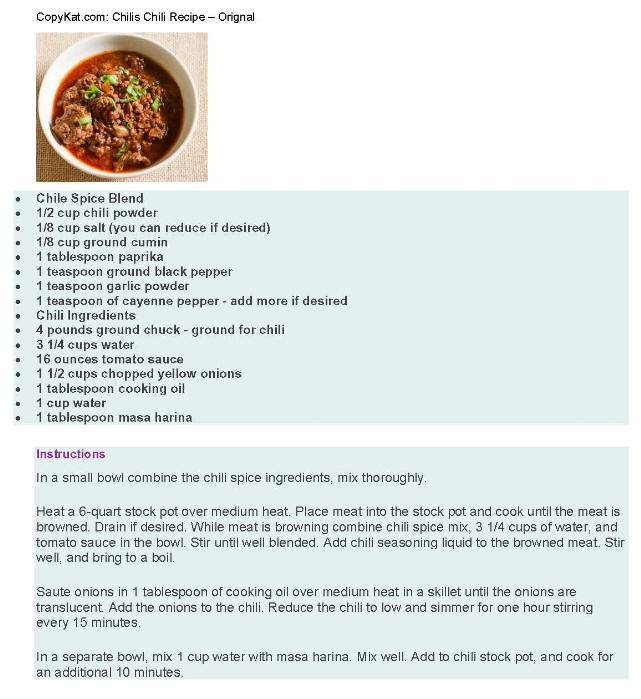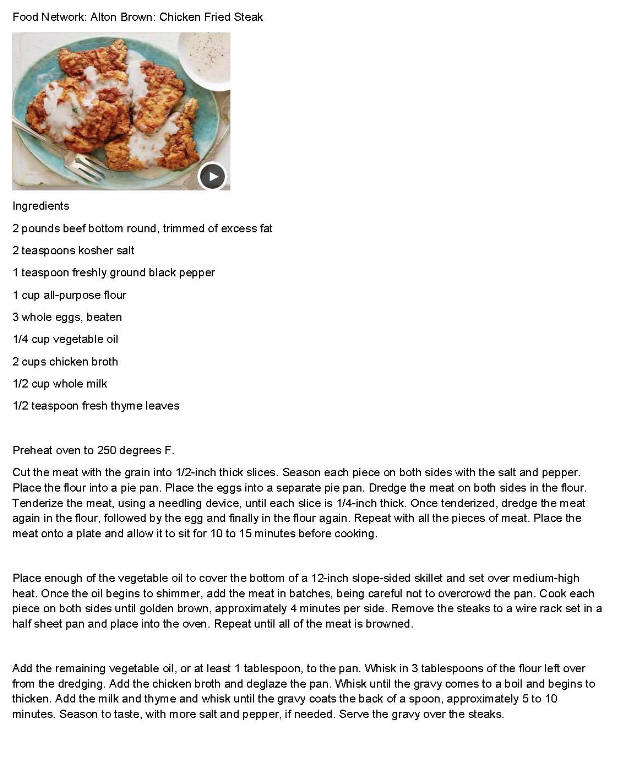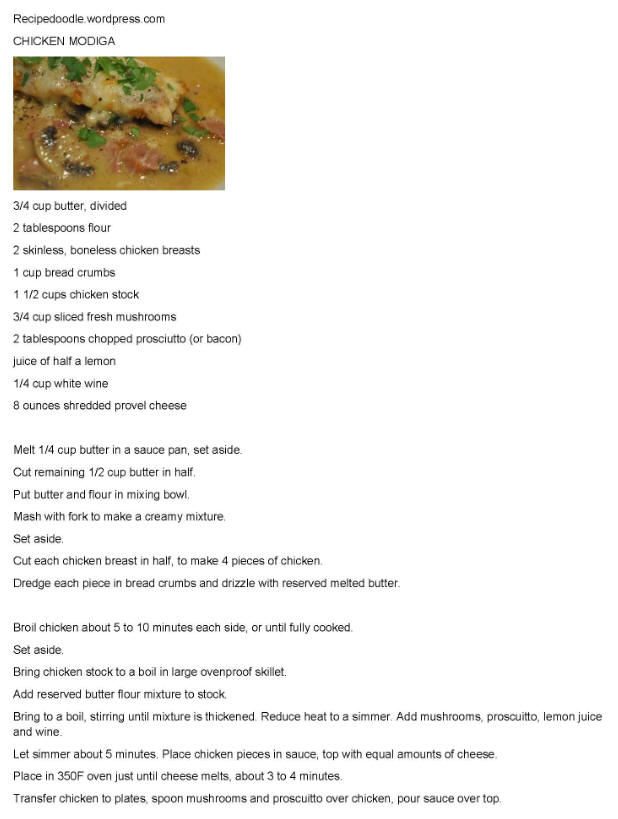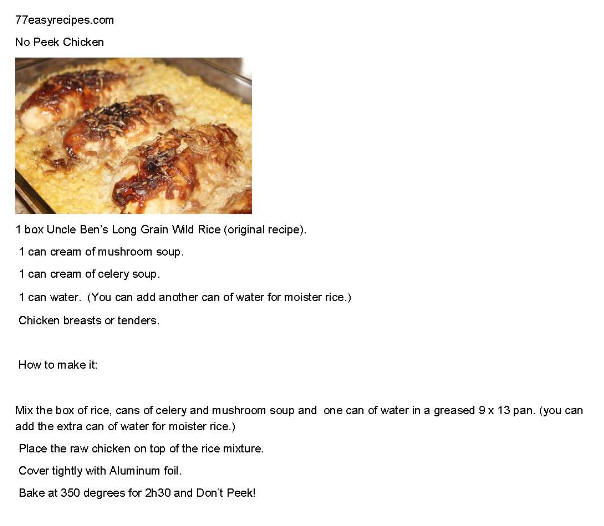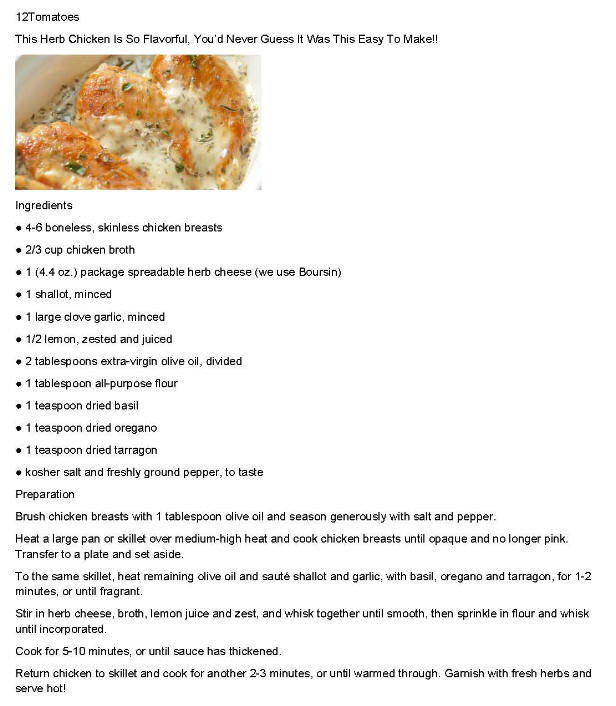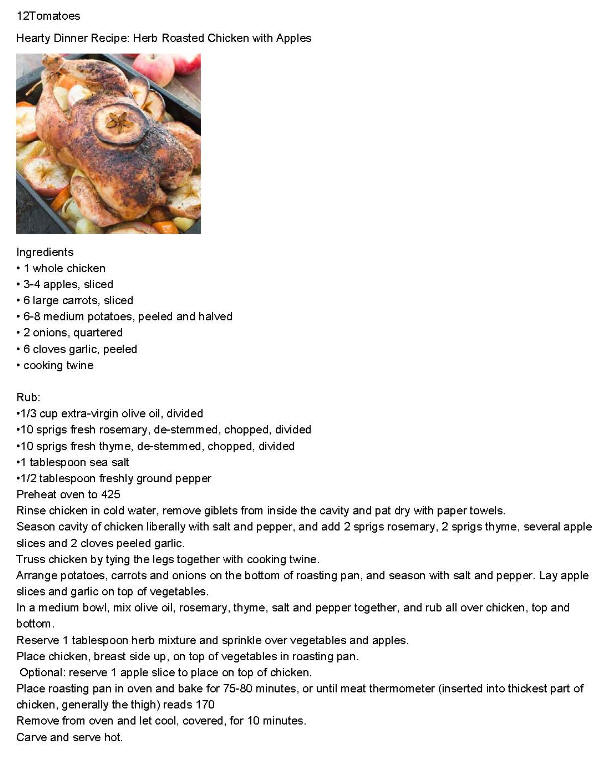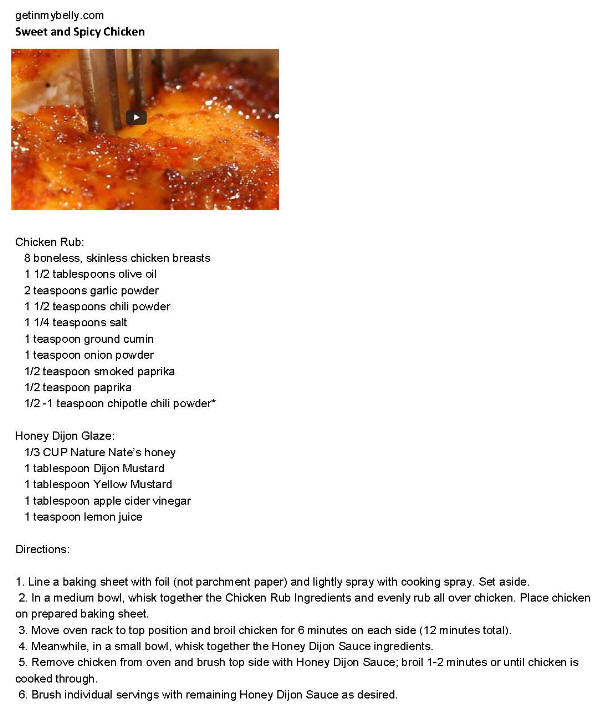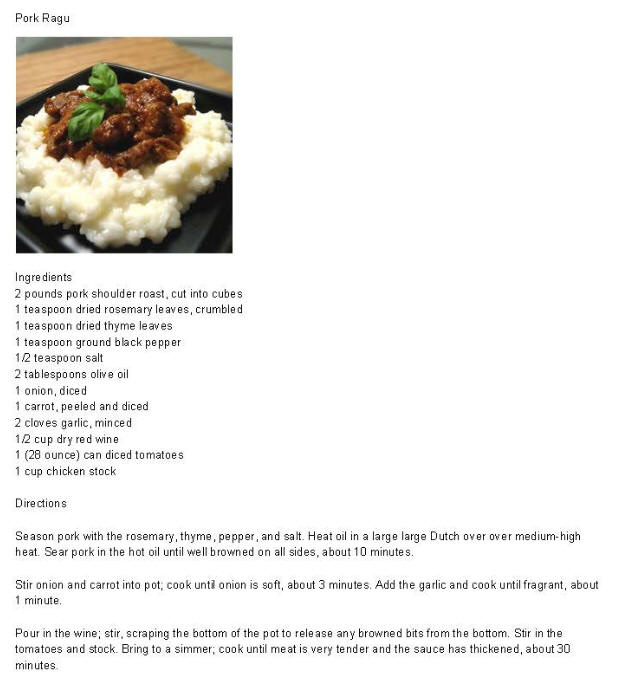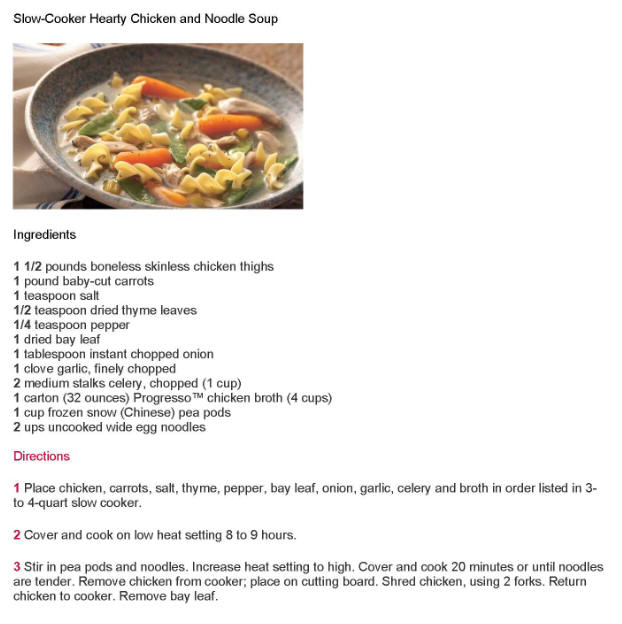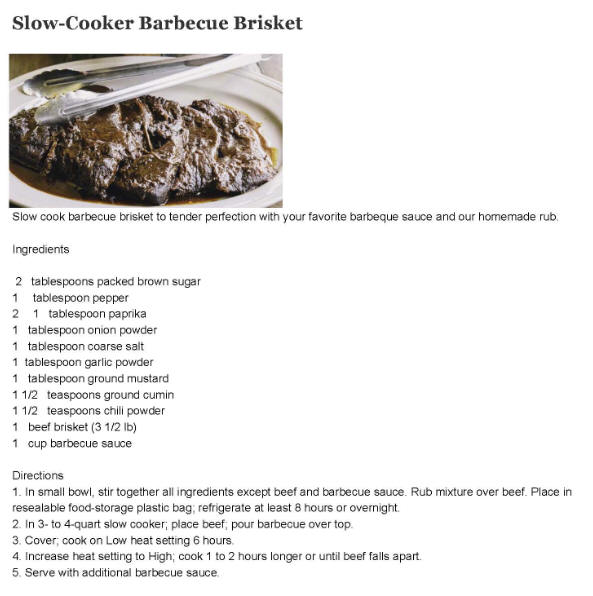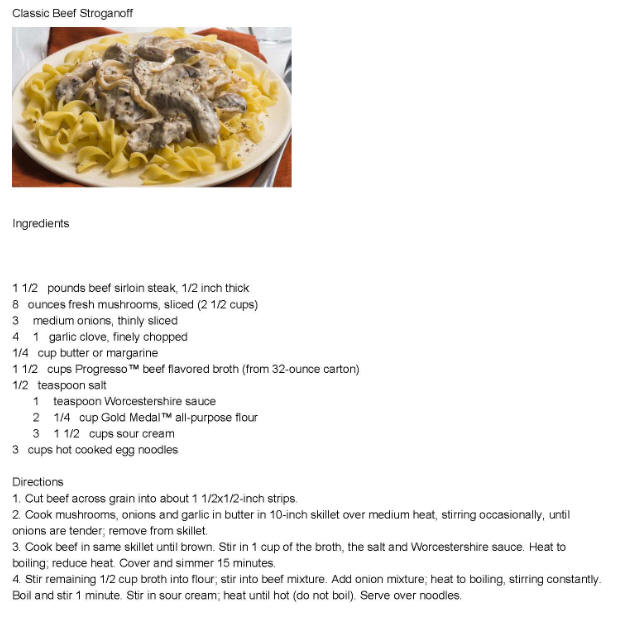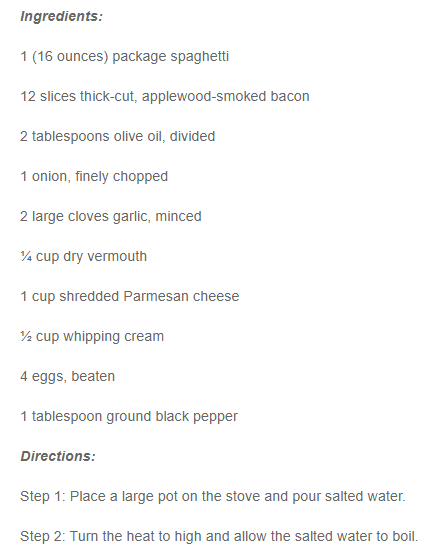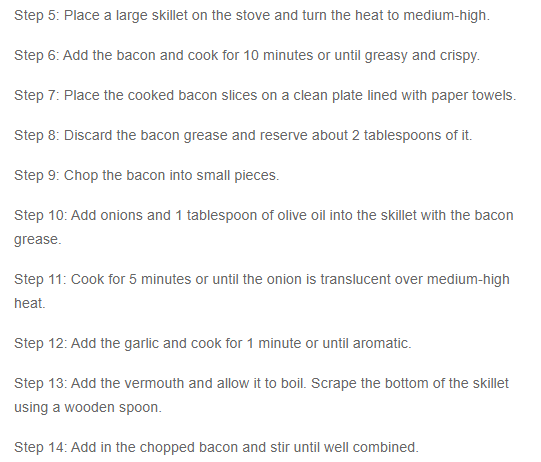 (2)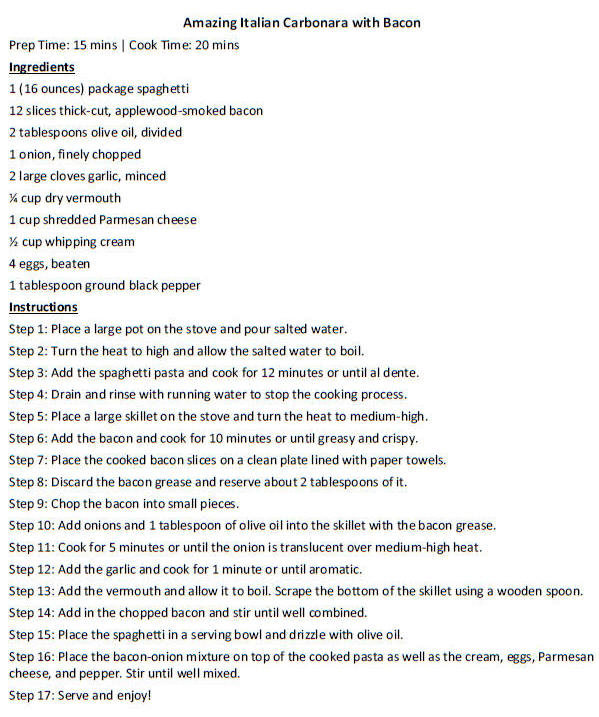 Creamy Balsamic Chicken and Mushrooms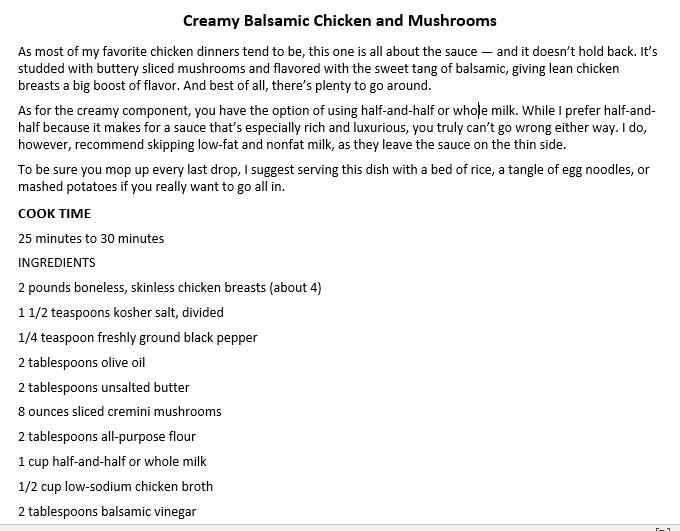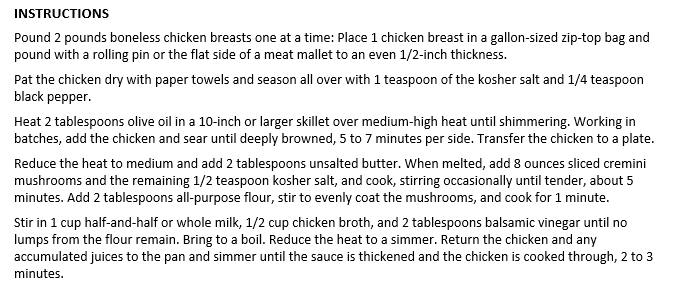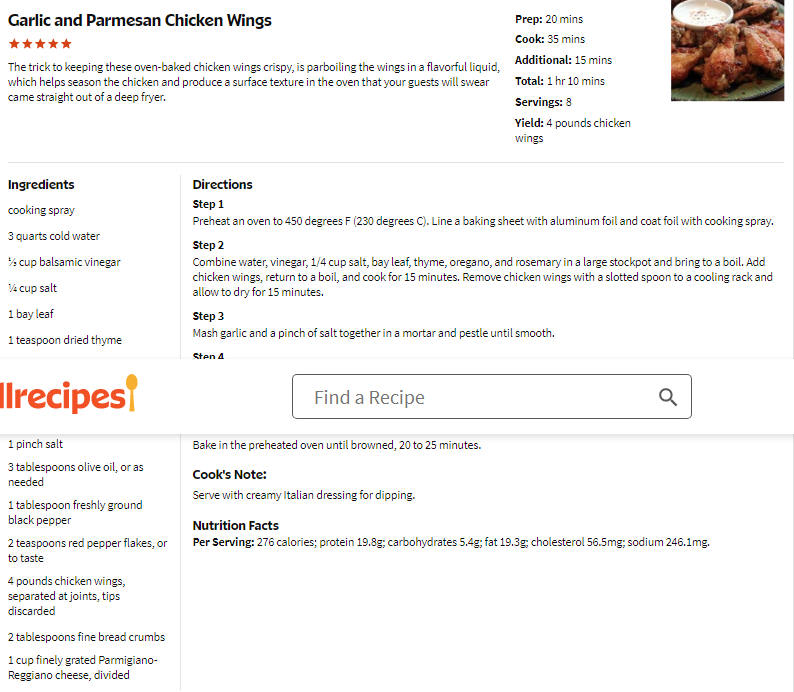 Slow Cooker Chicken Enchilada Casserole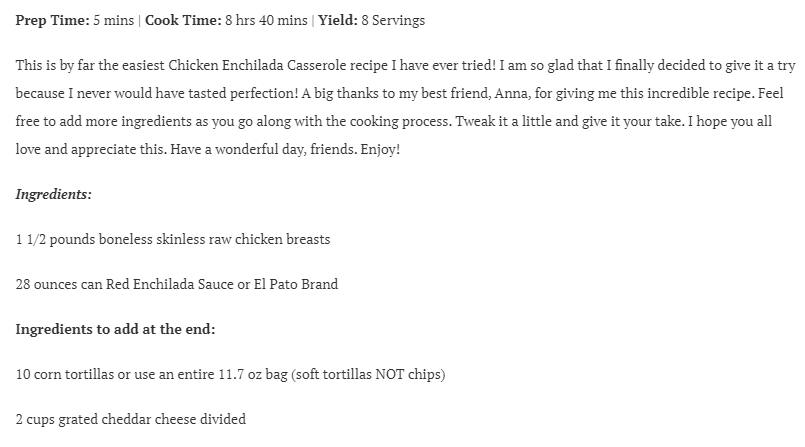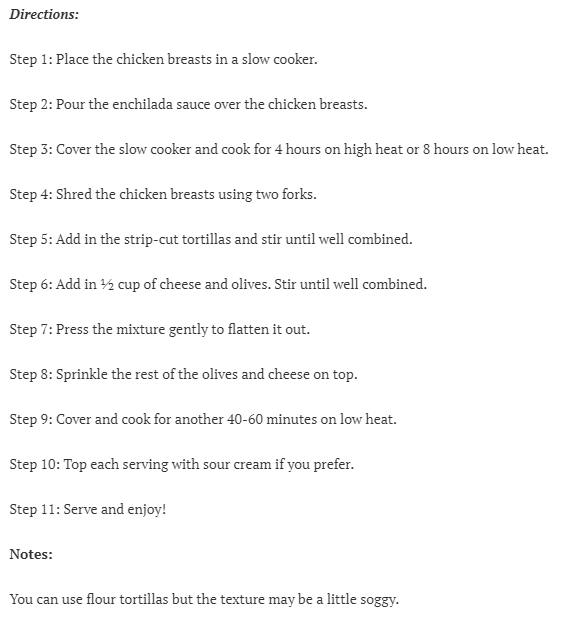 Olive Garden Slow Cooker Chicken Pasta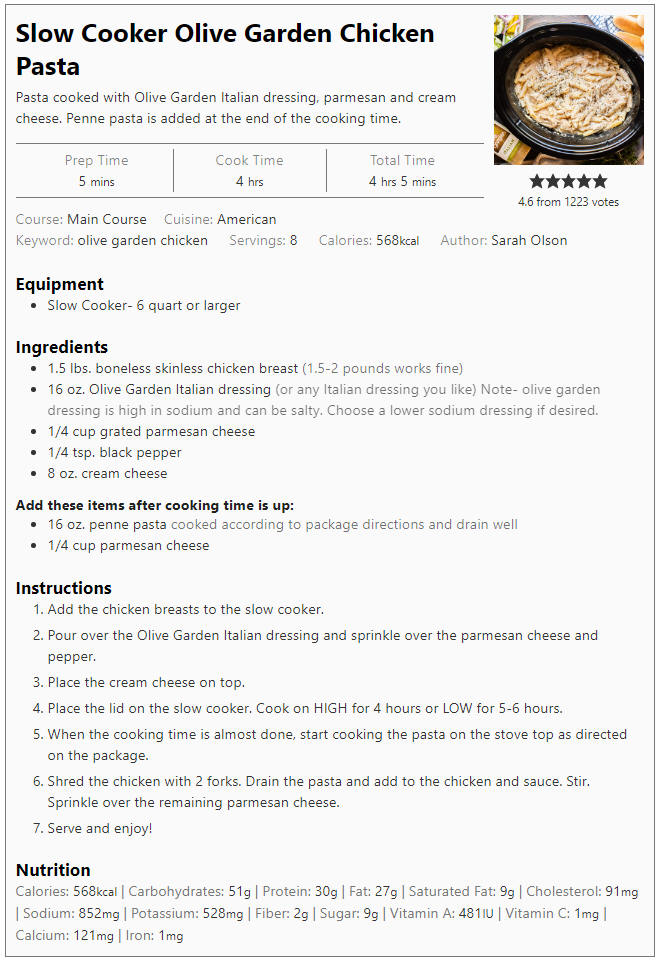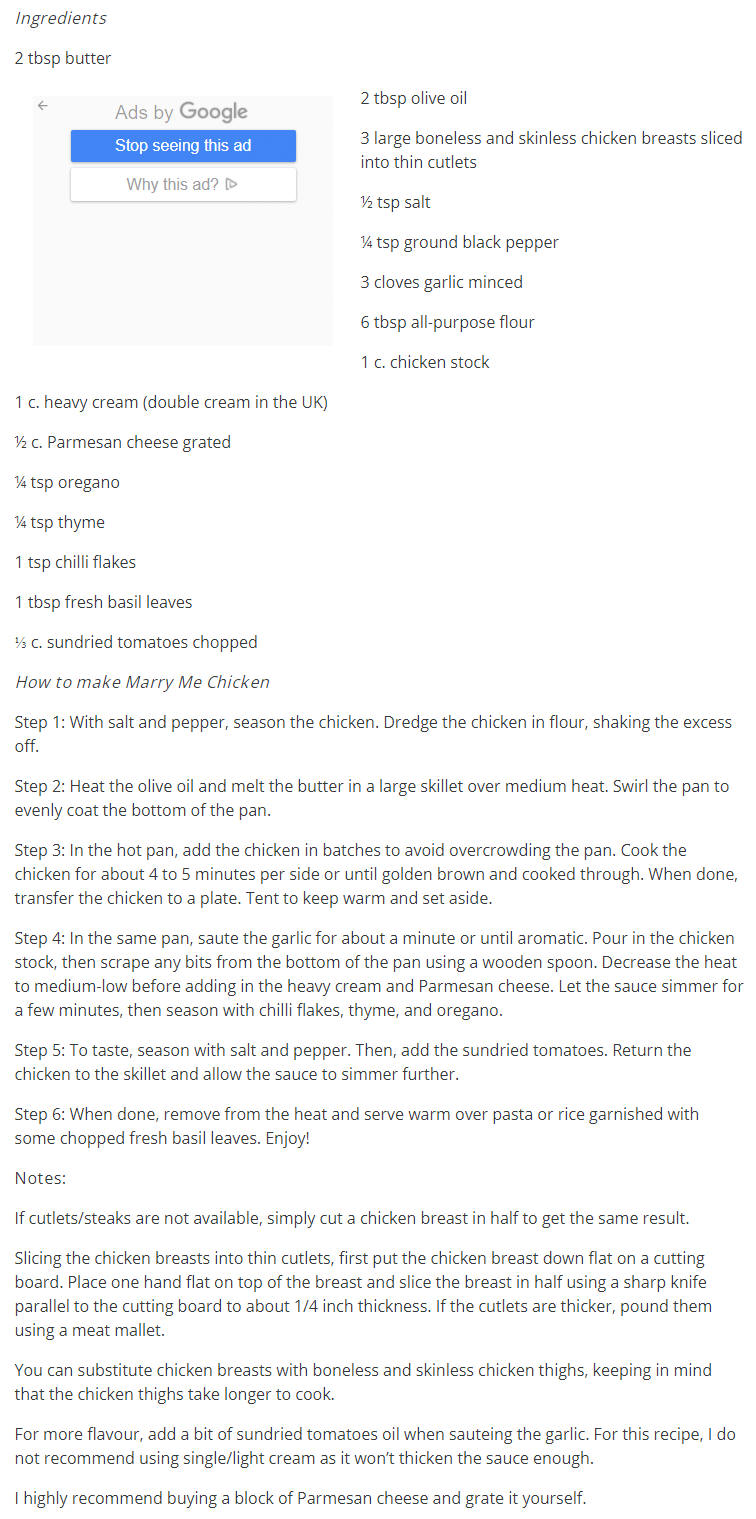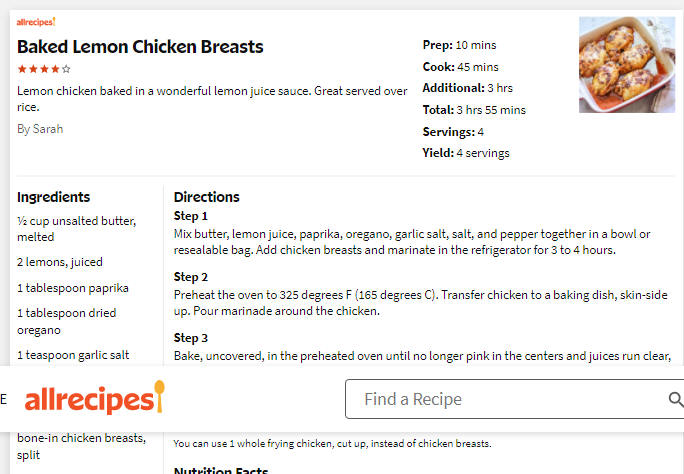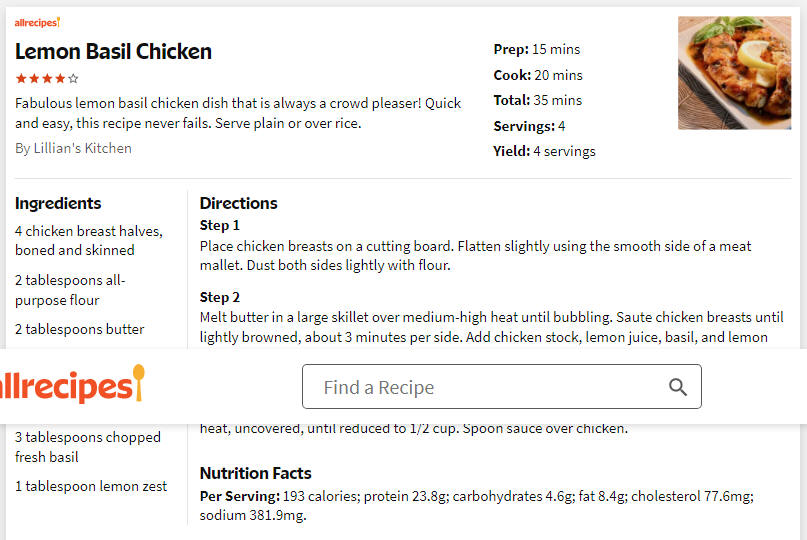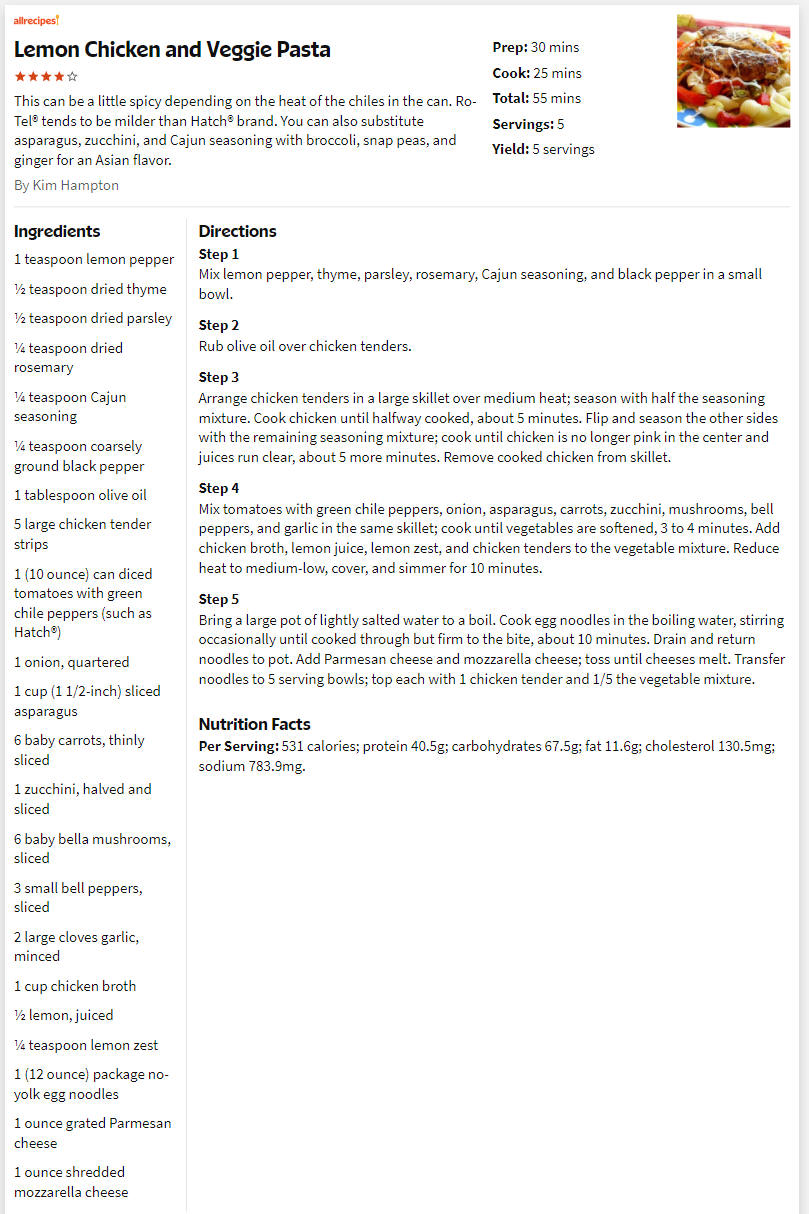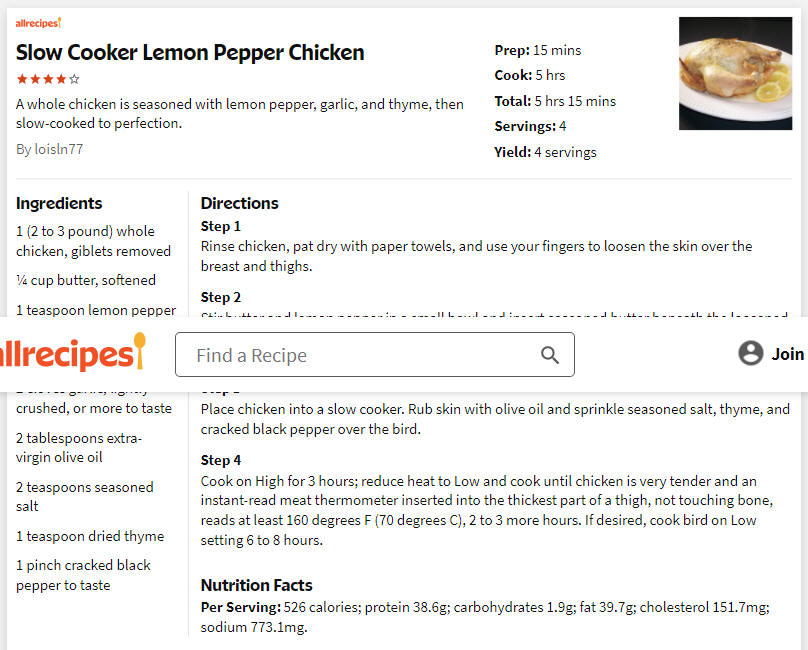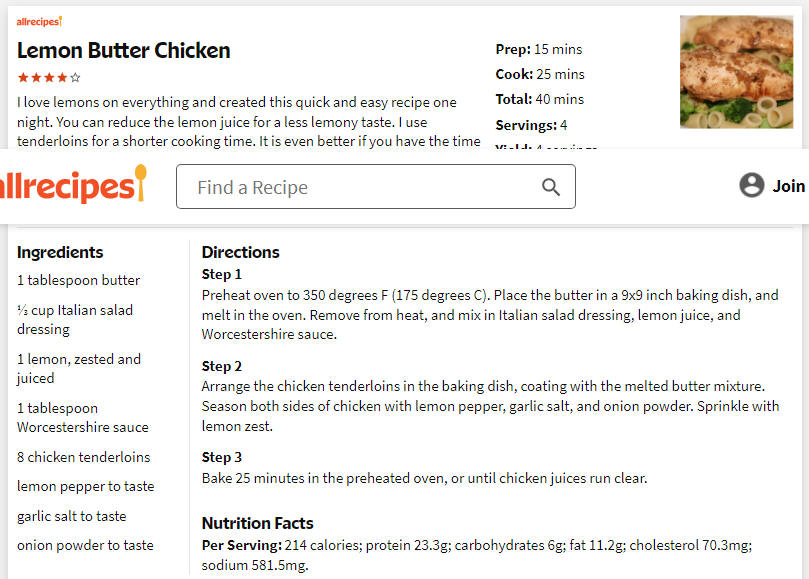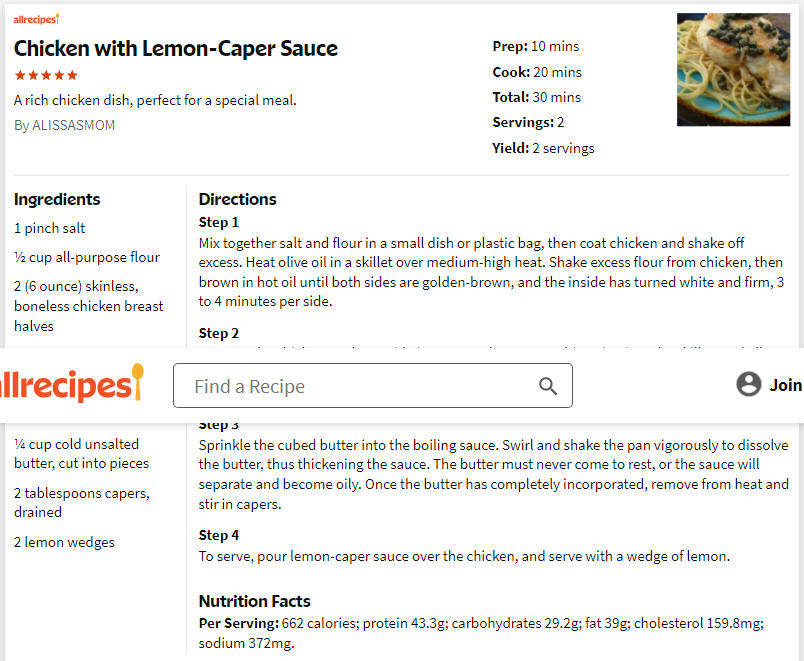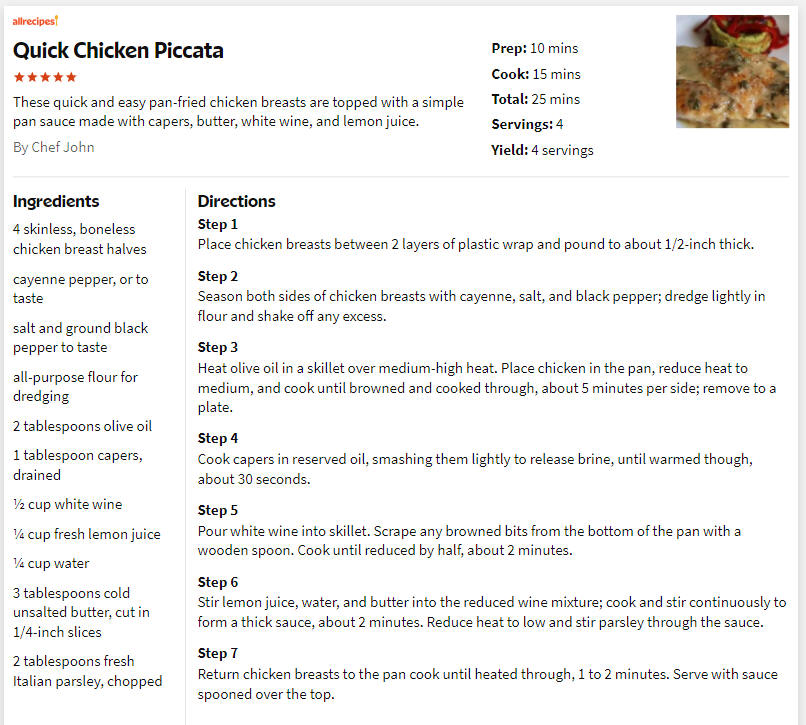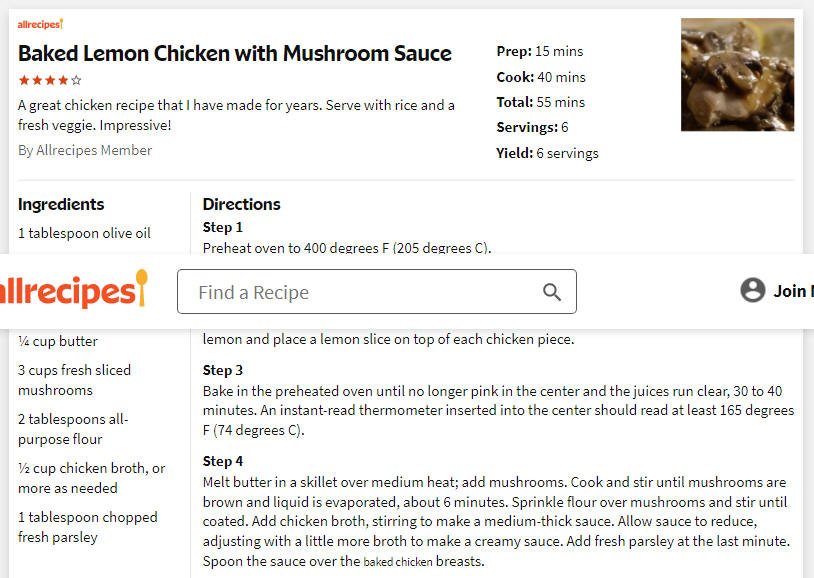 Chicken Tenders ATK (no actual recipe)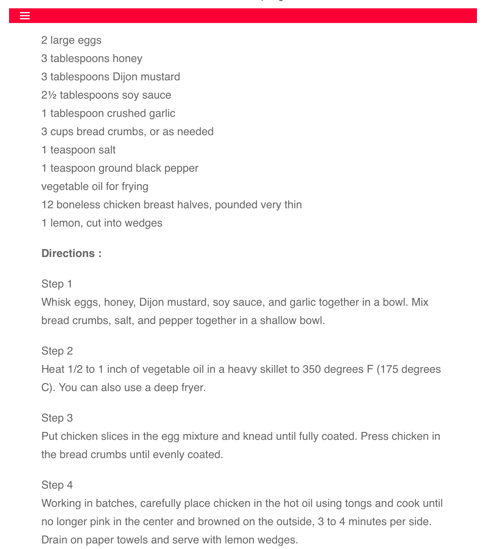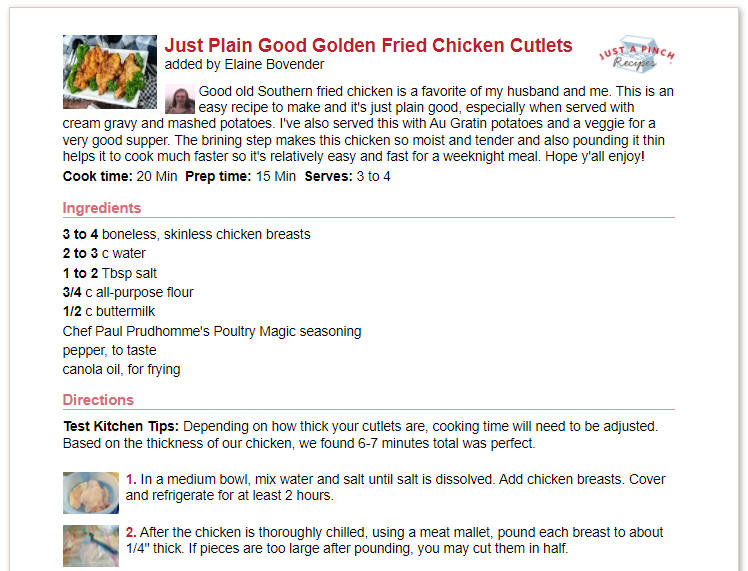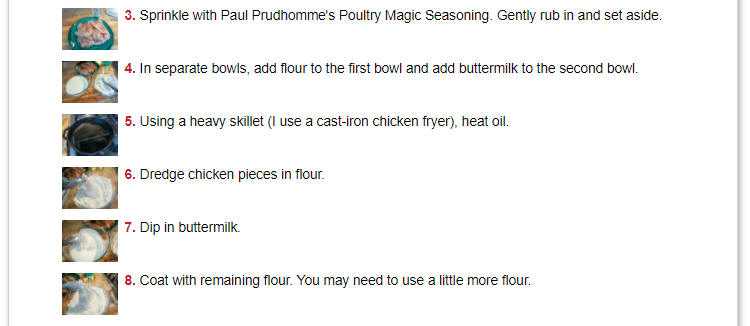 Five things about frying chicken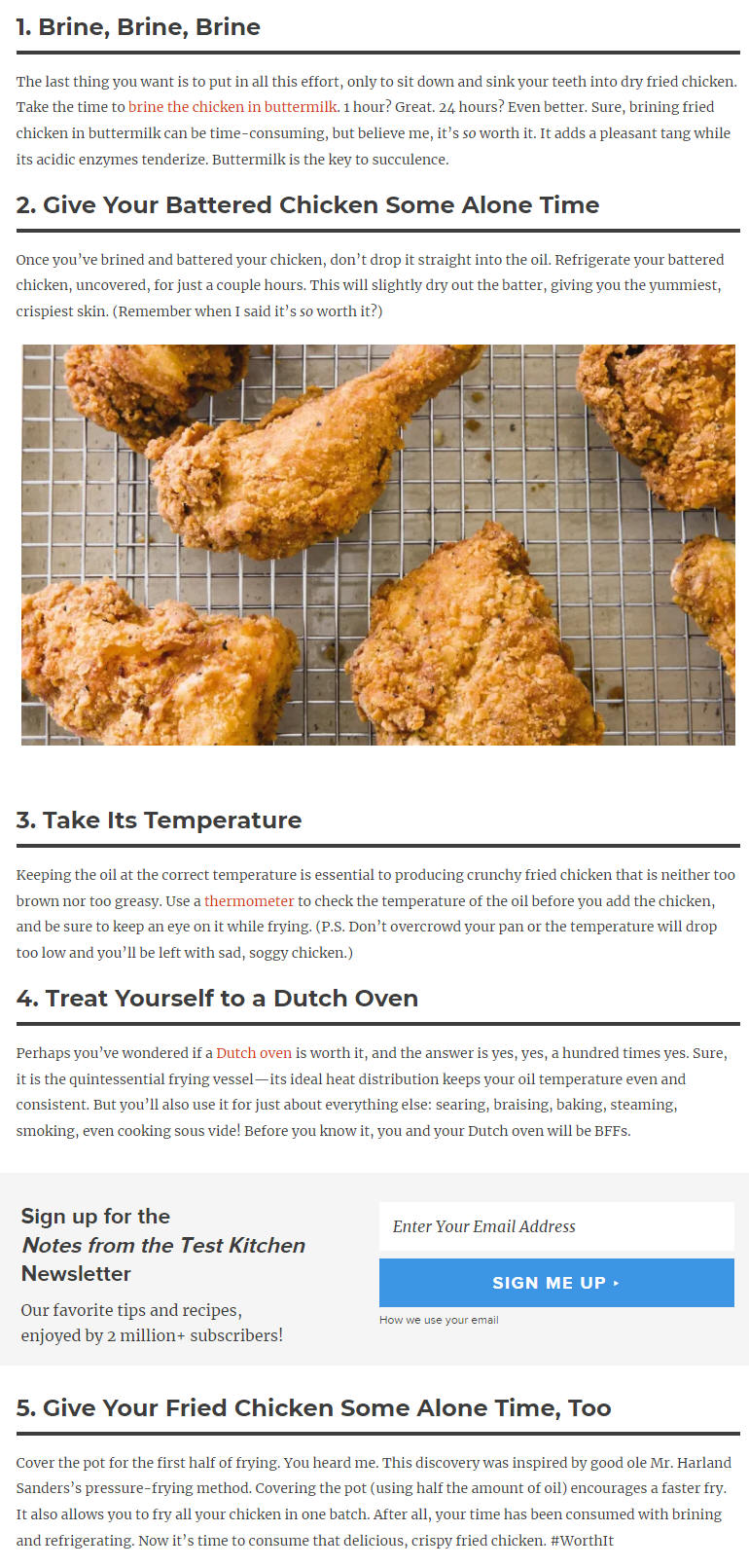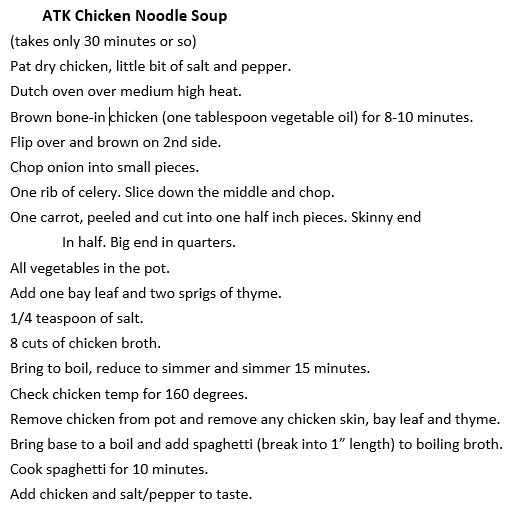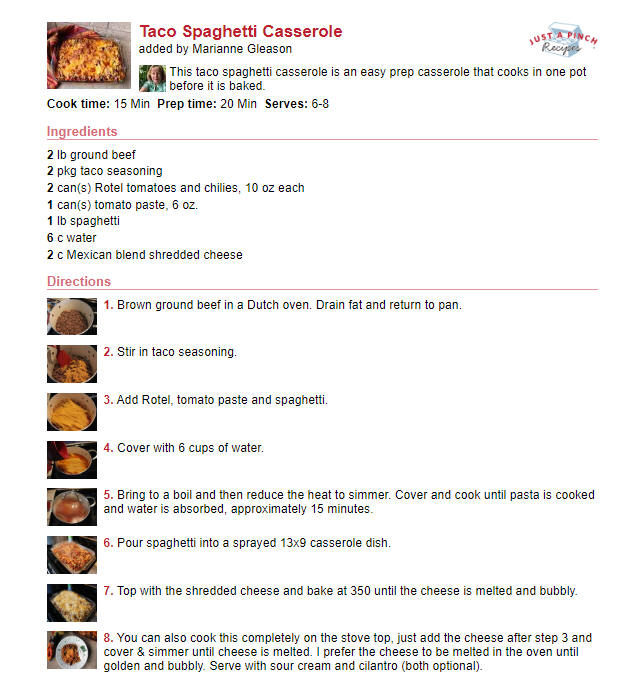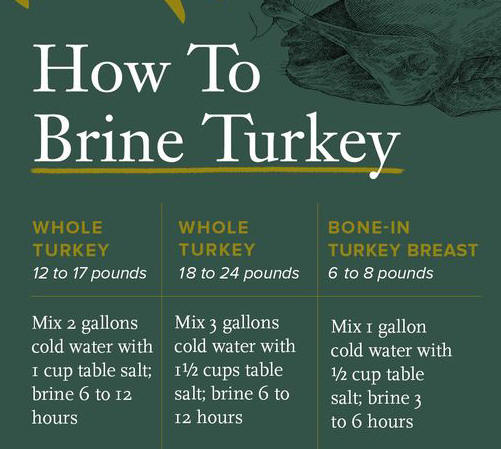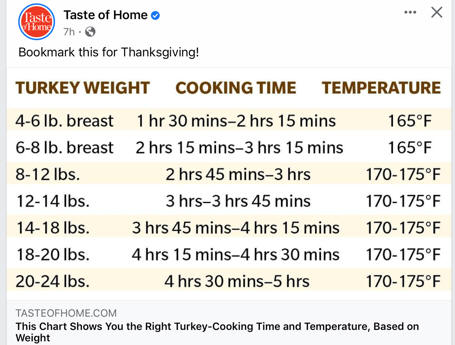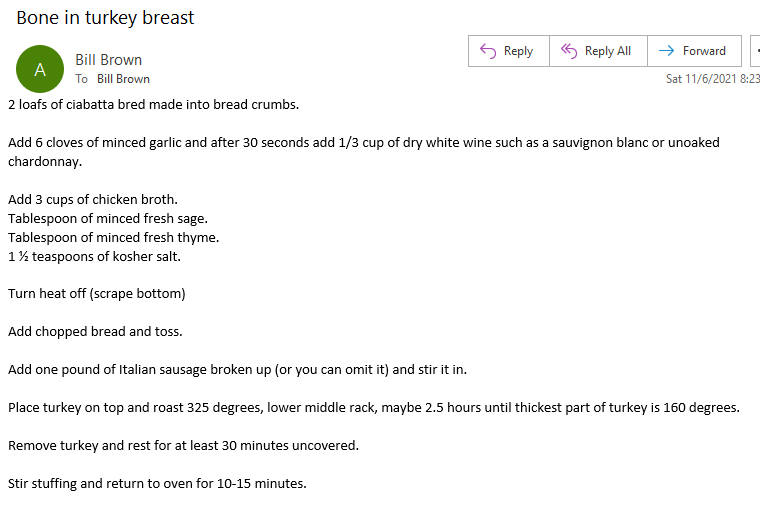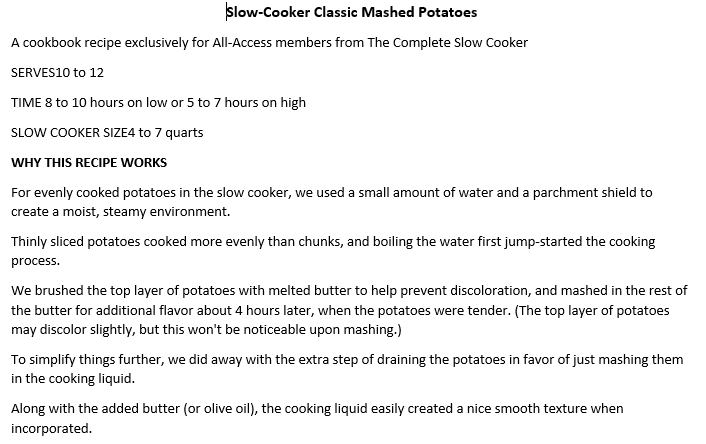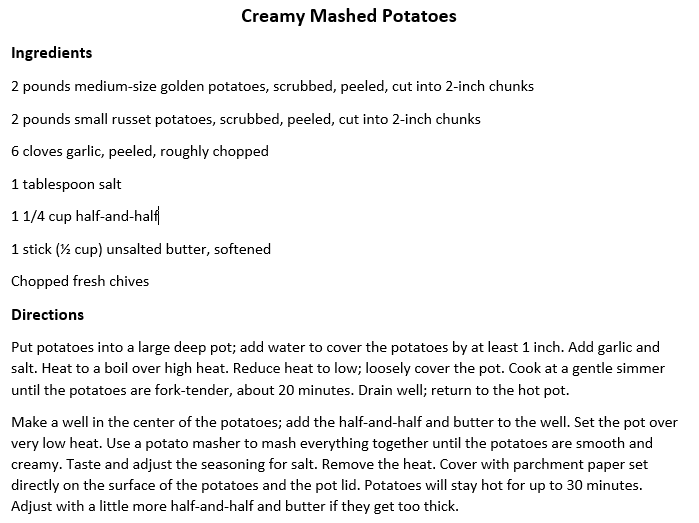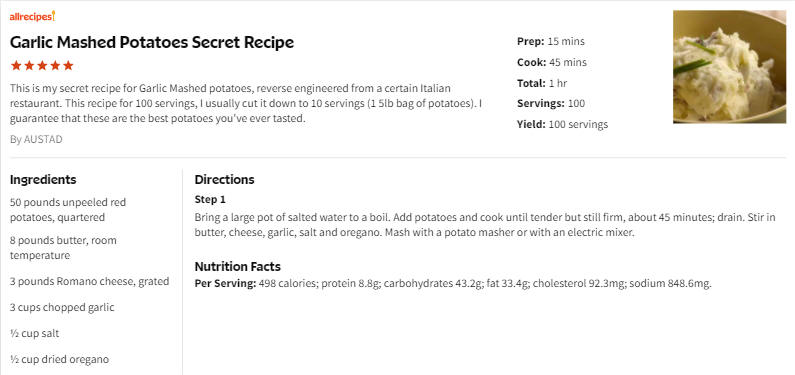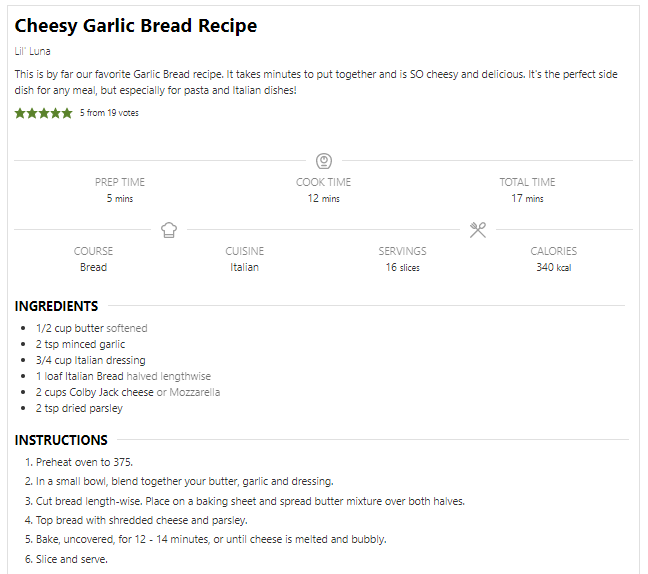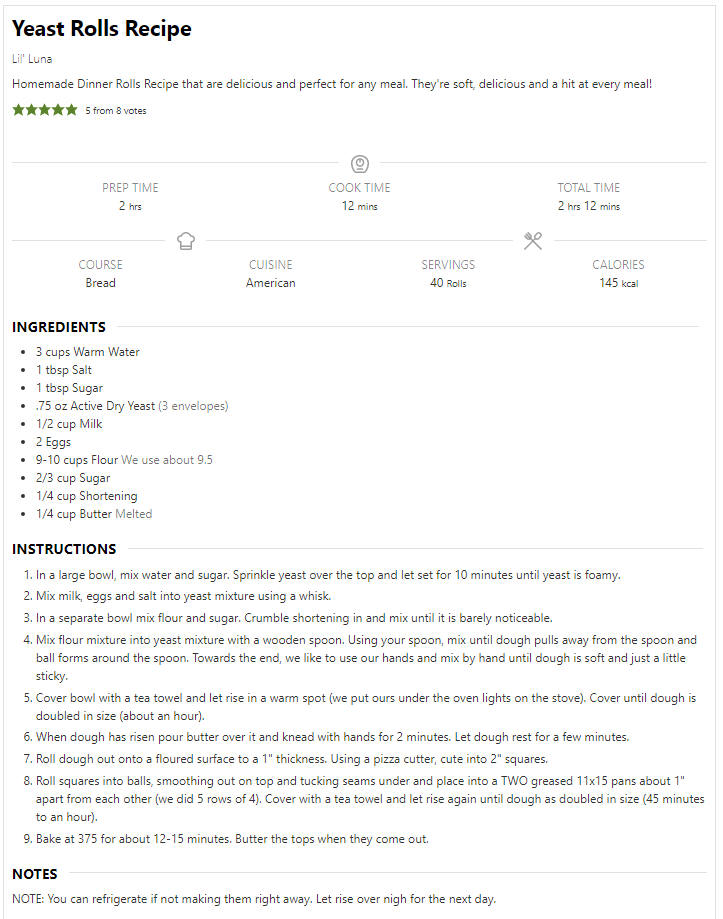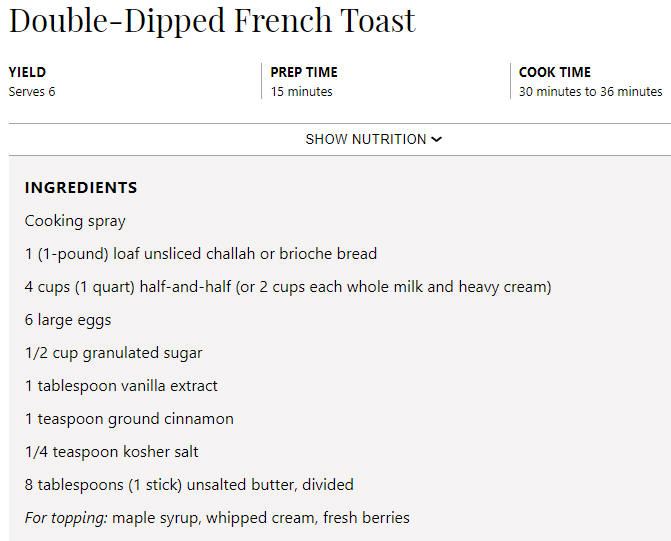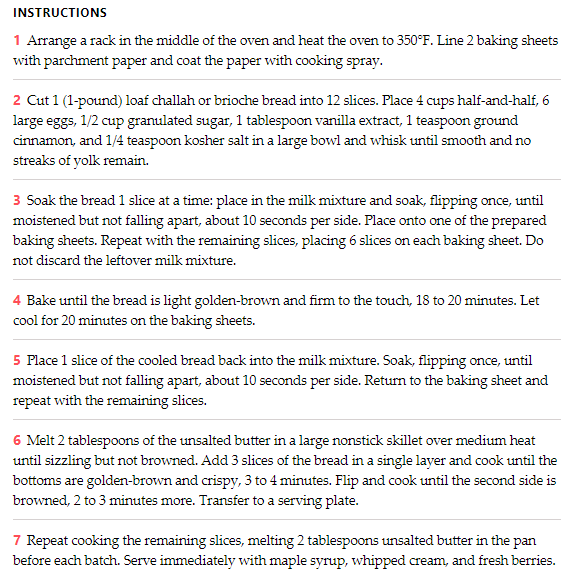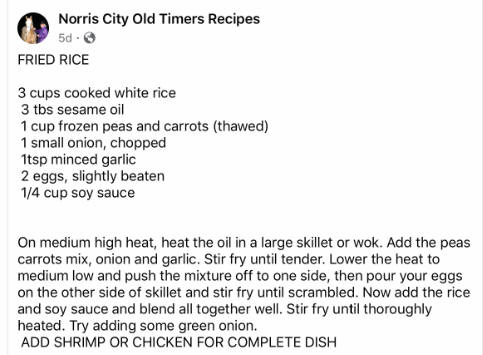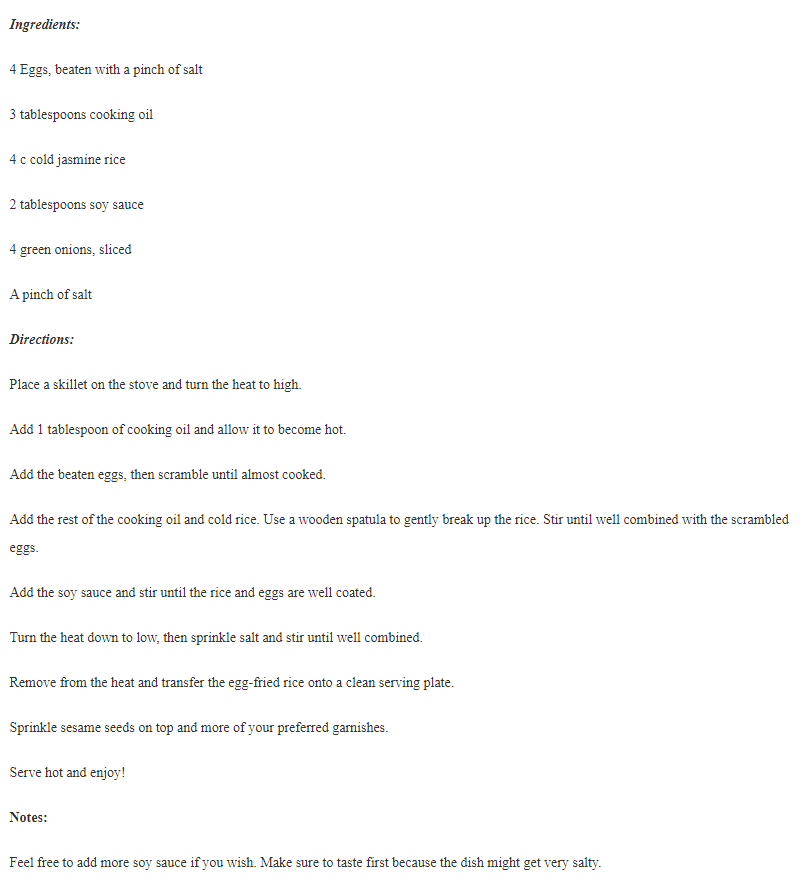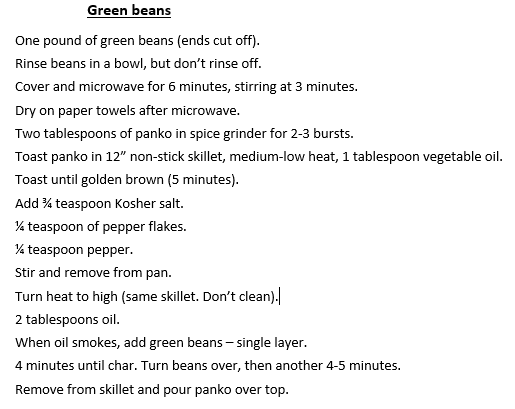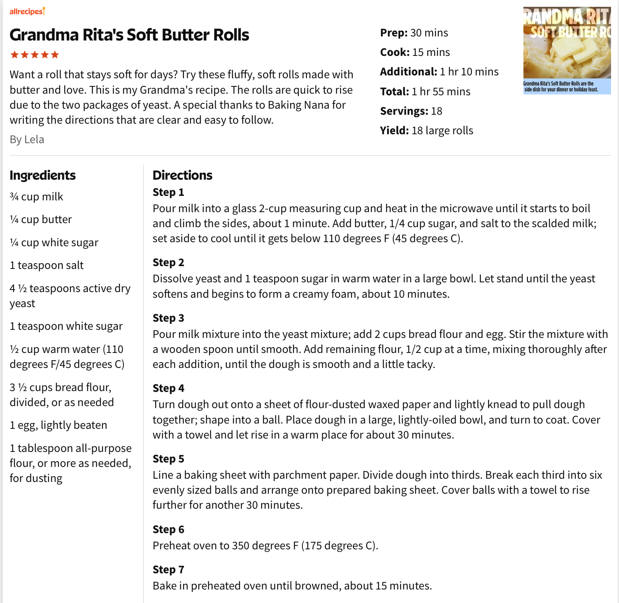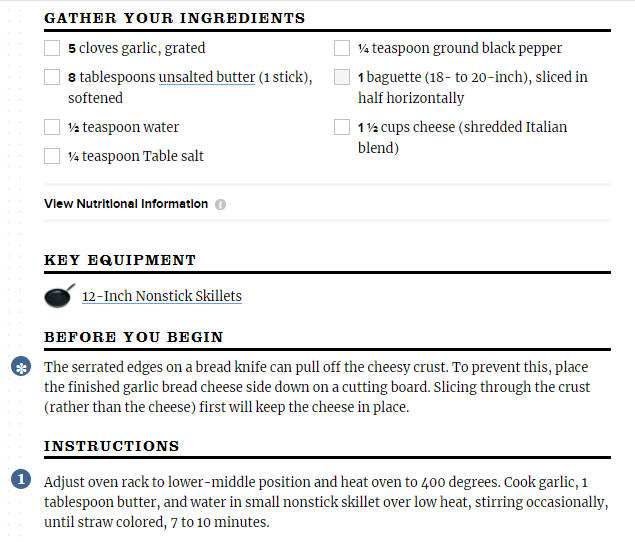 -2-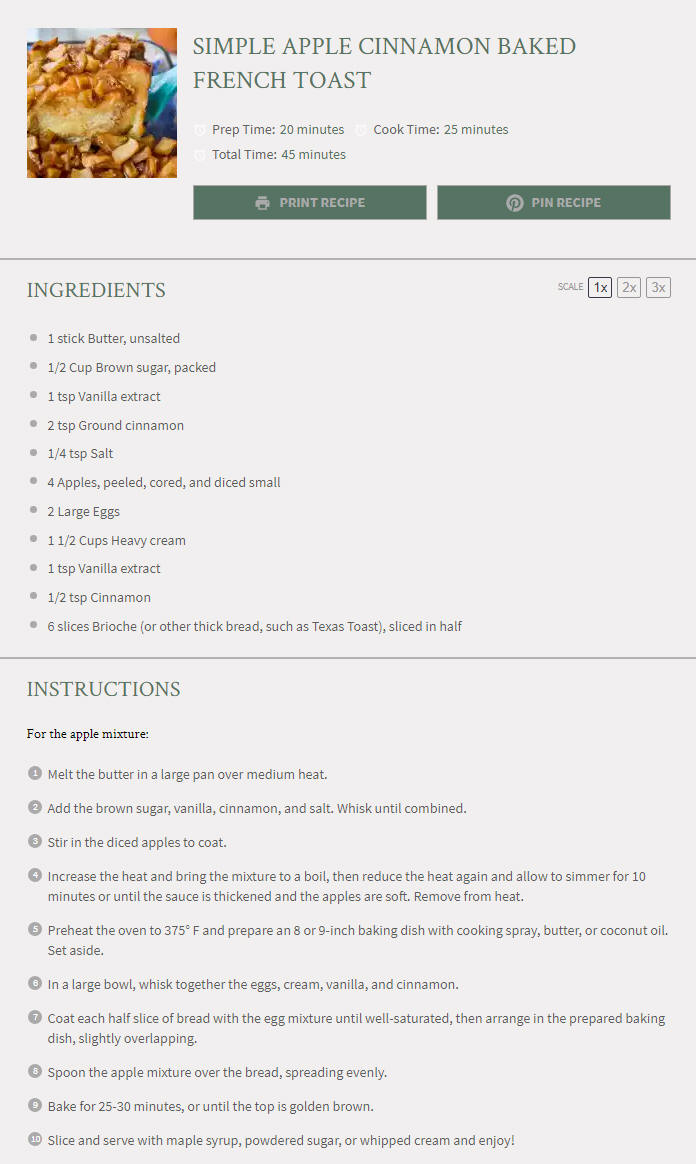 Baked Apple Cinnamon French Toast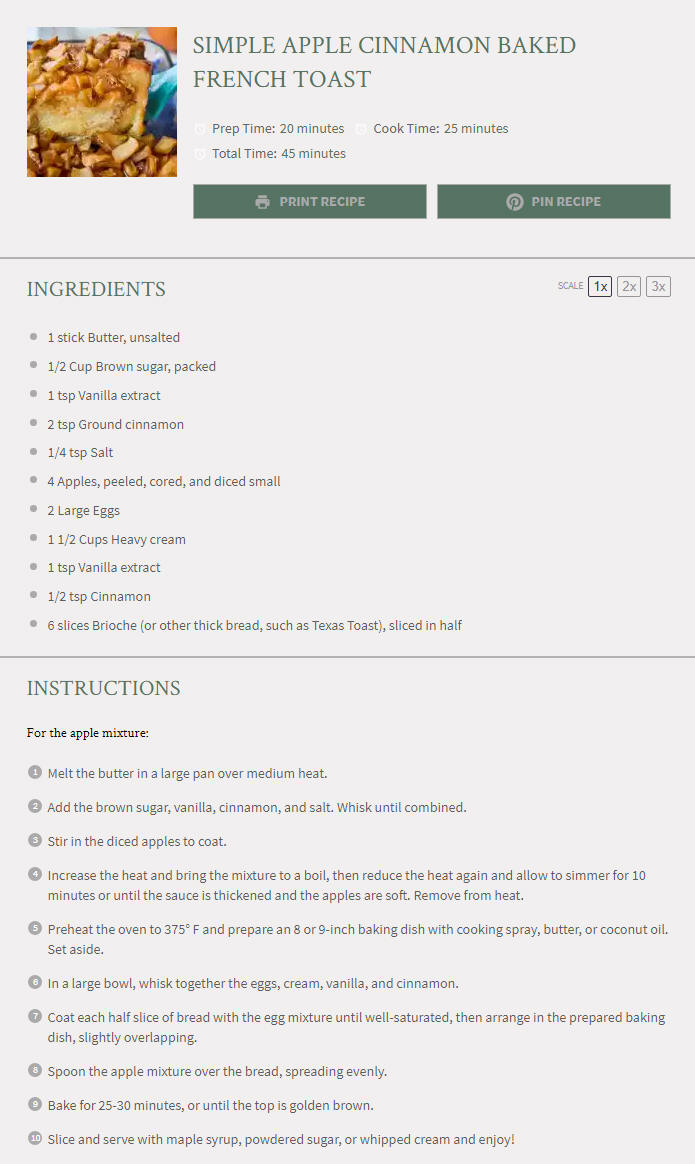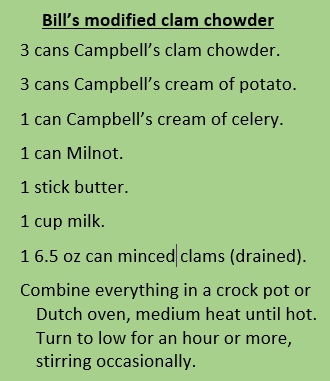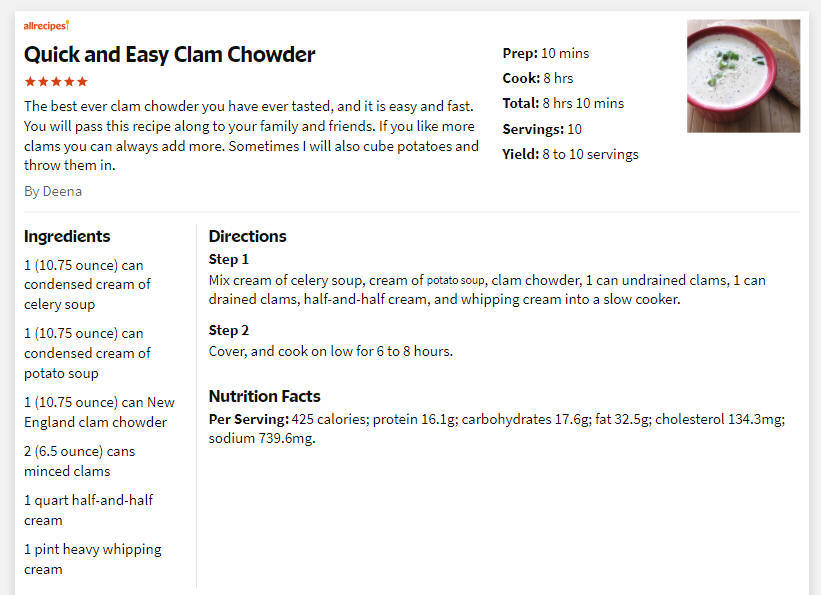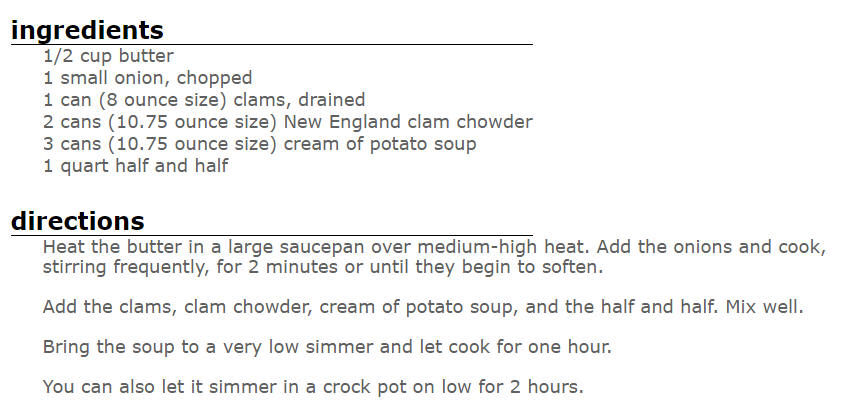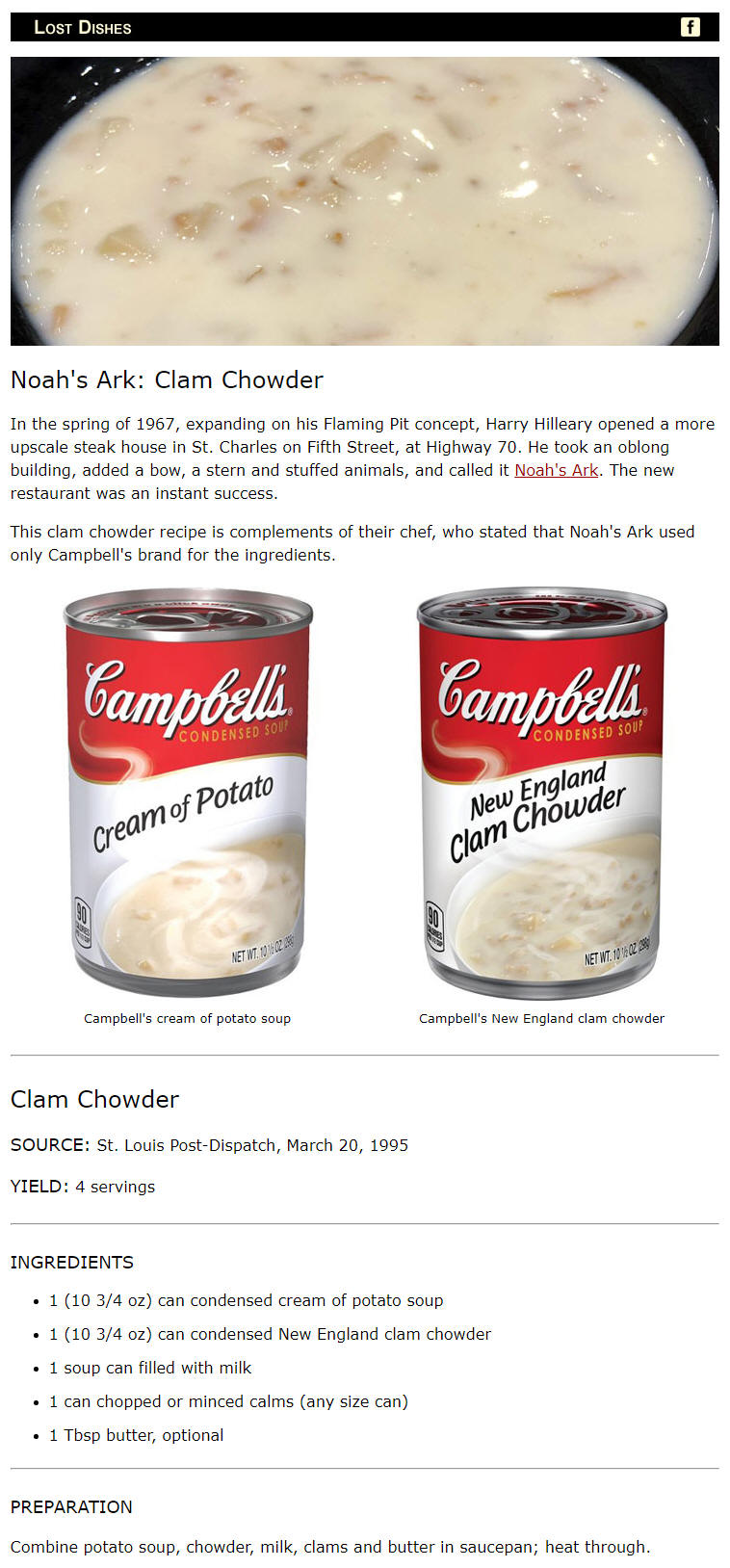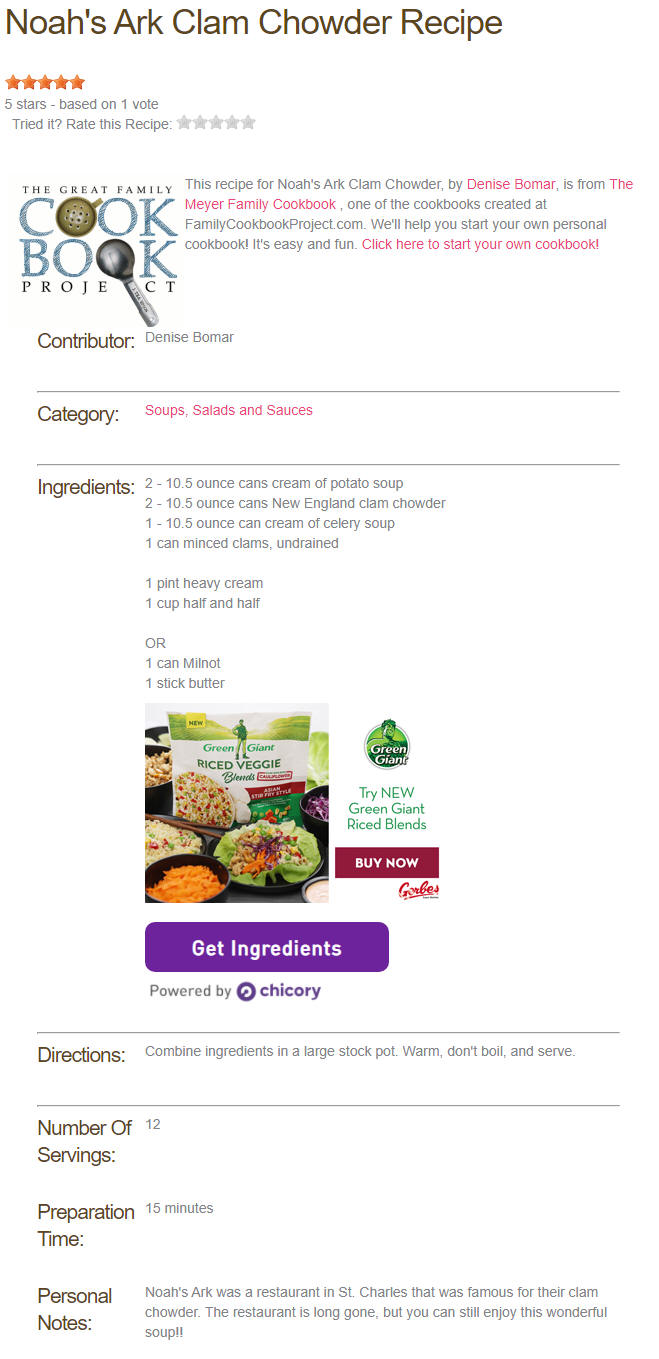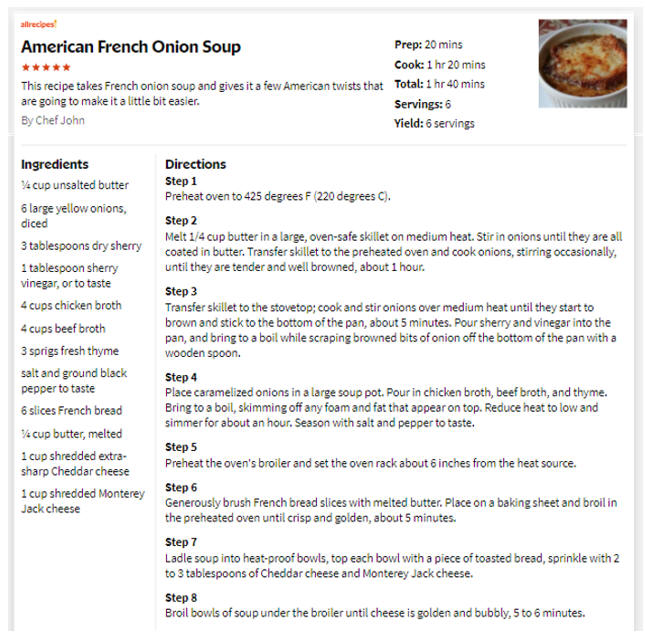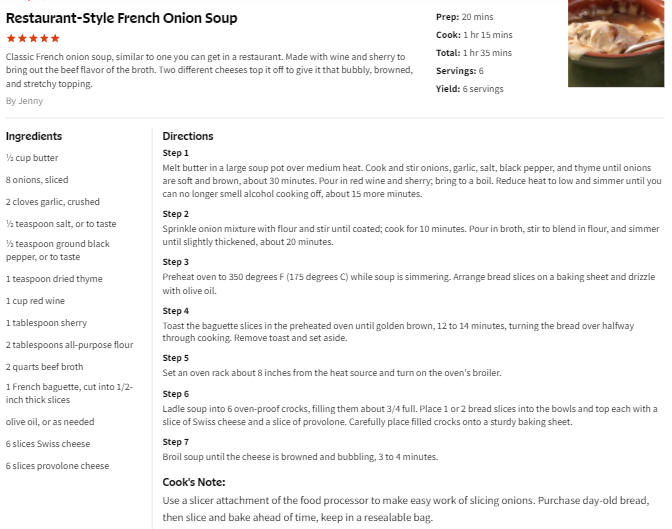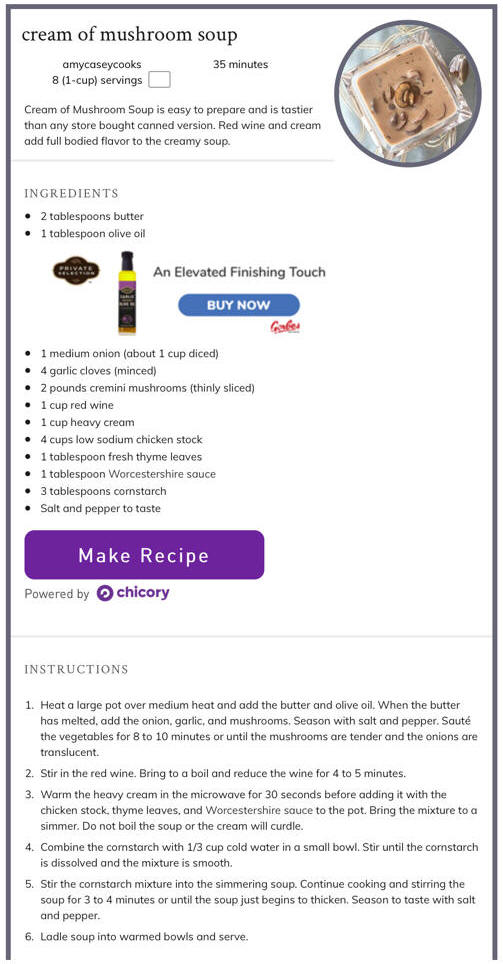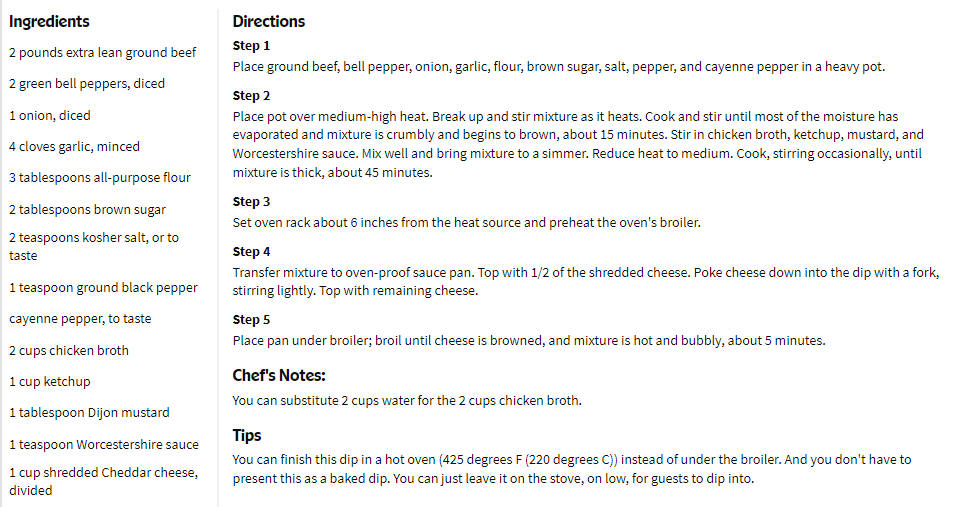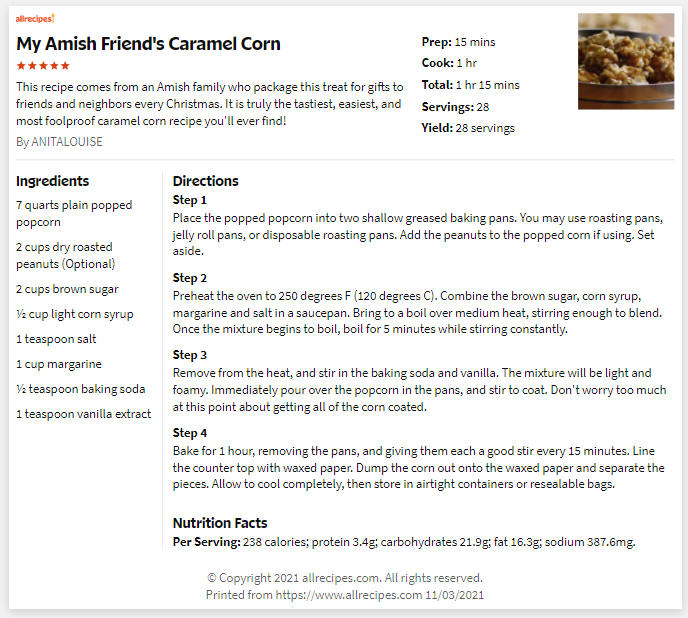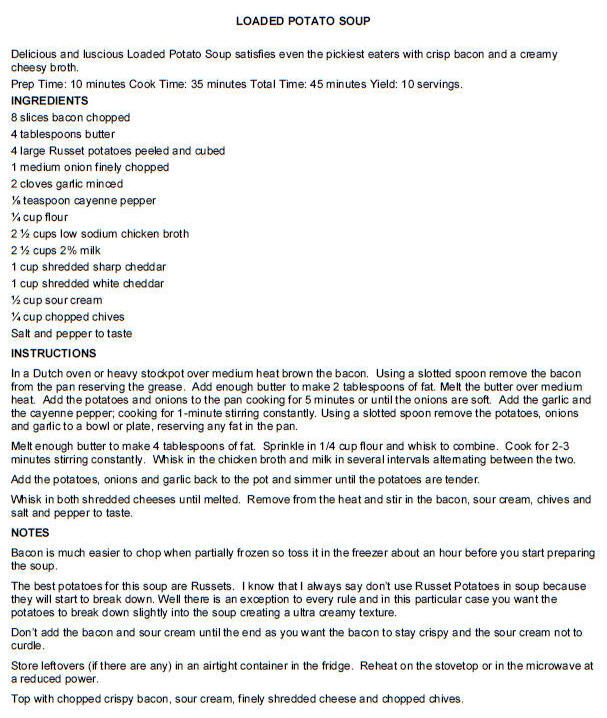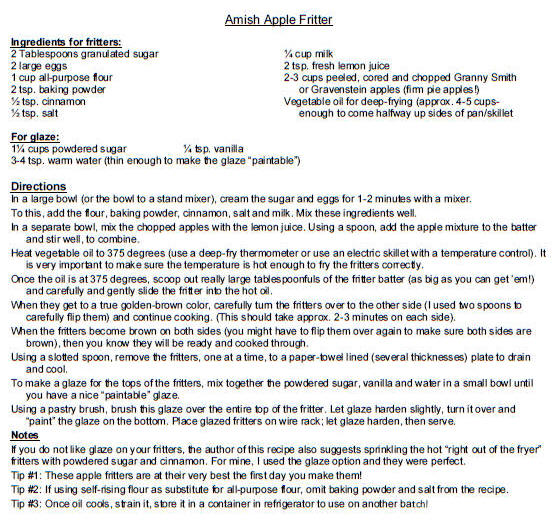 -2-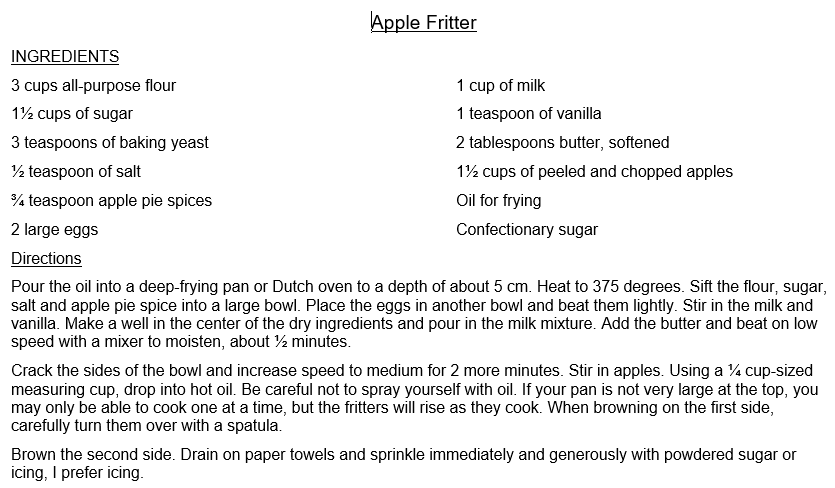 -3-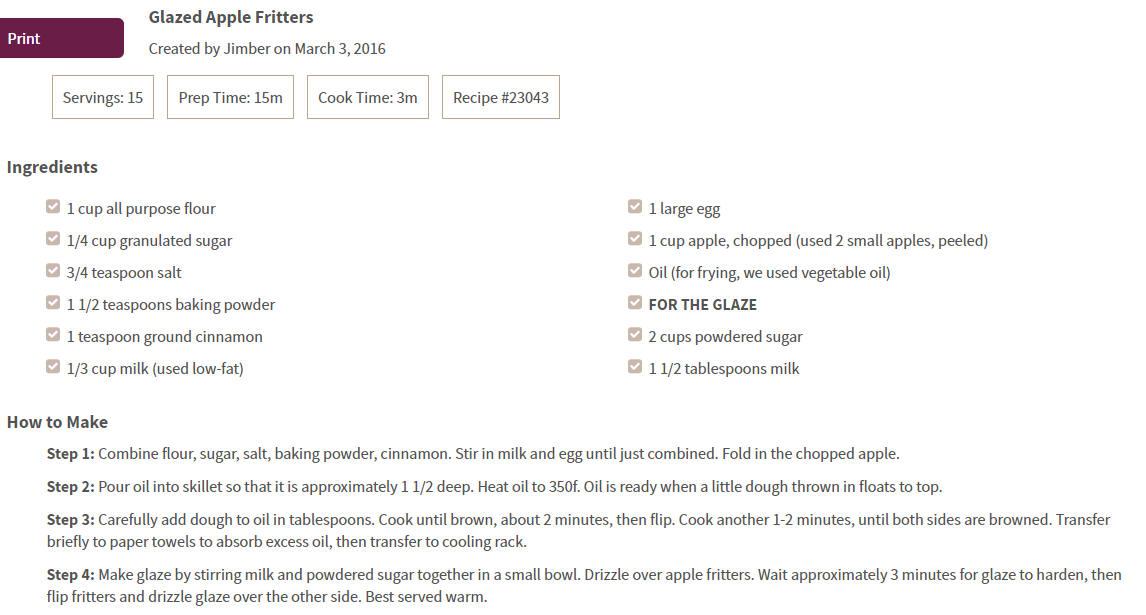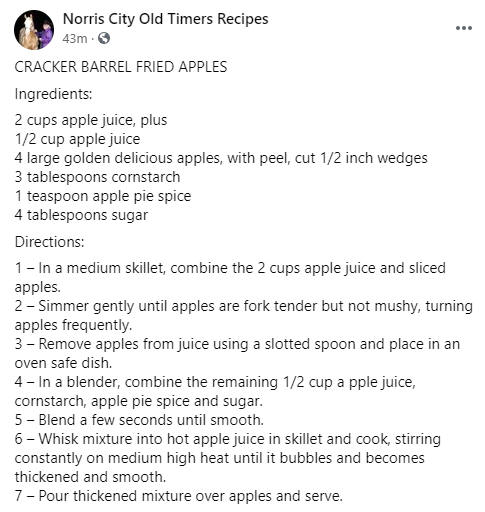 _____________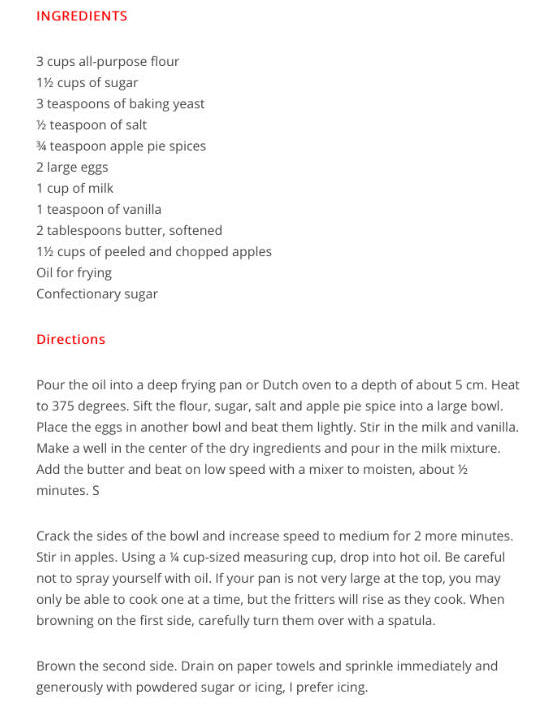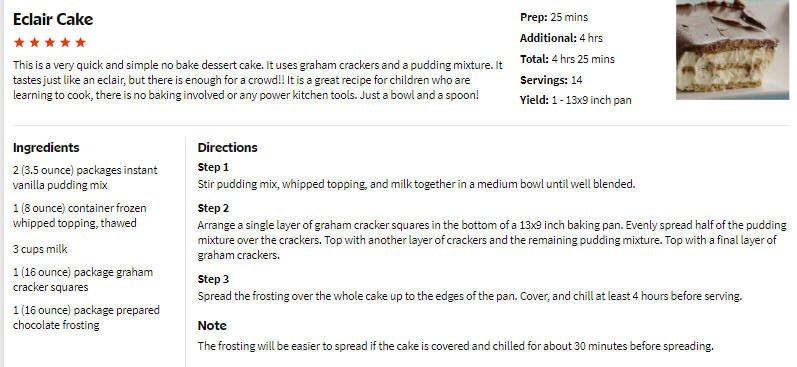 -----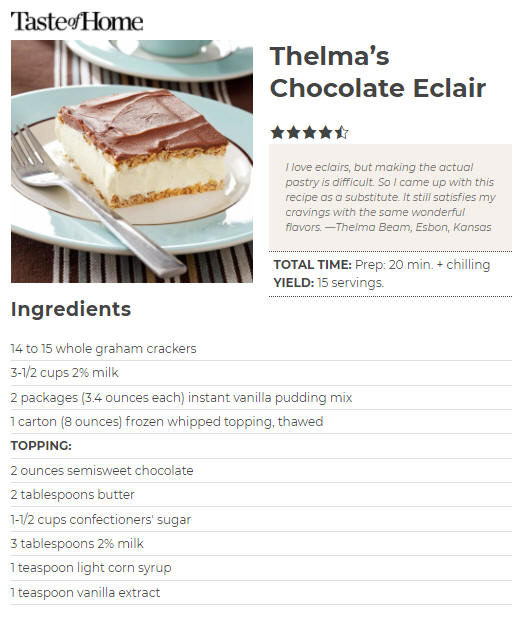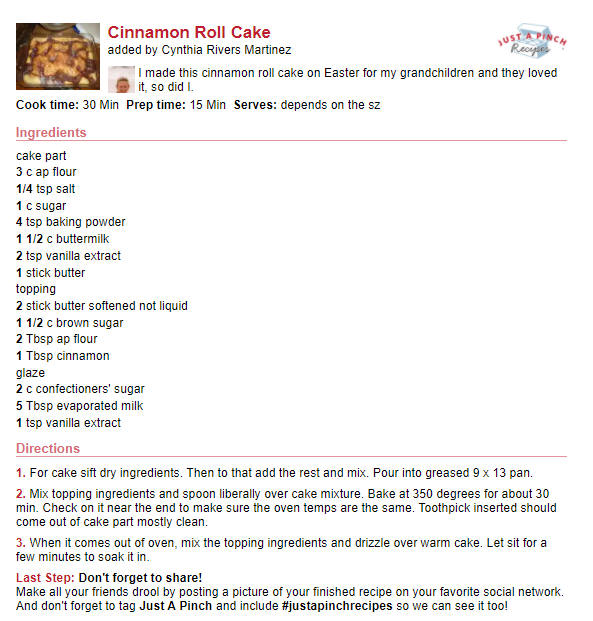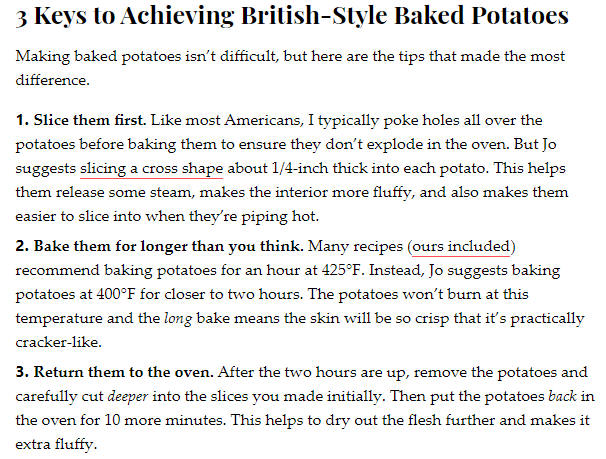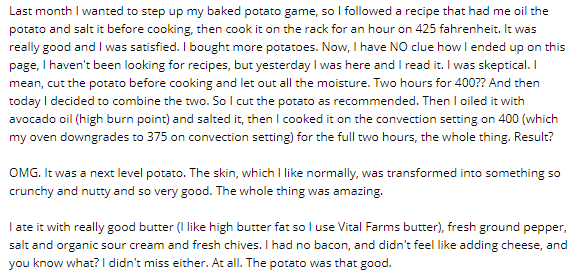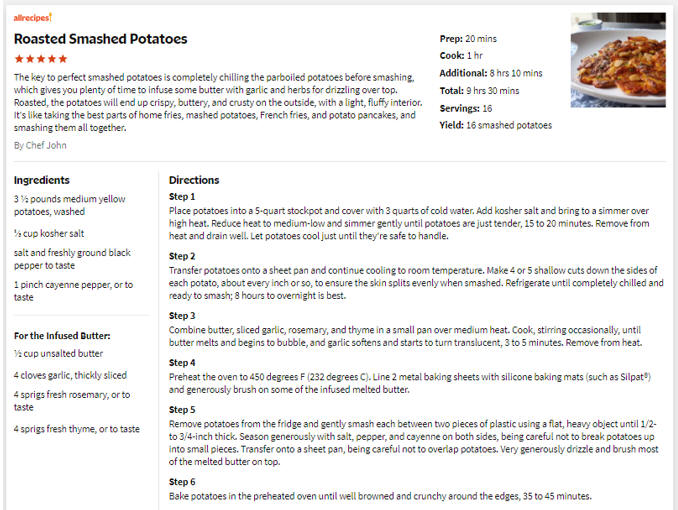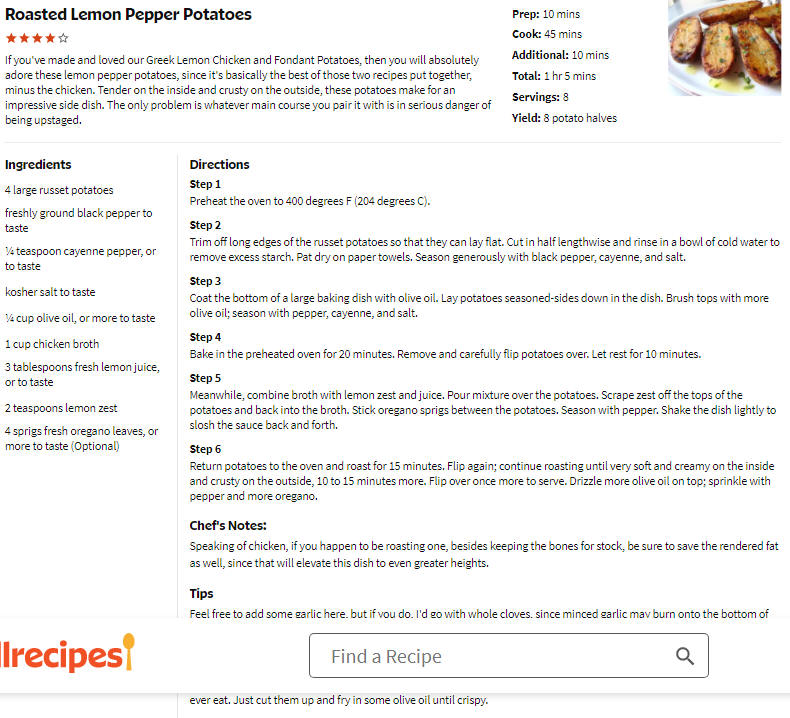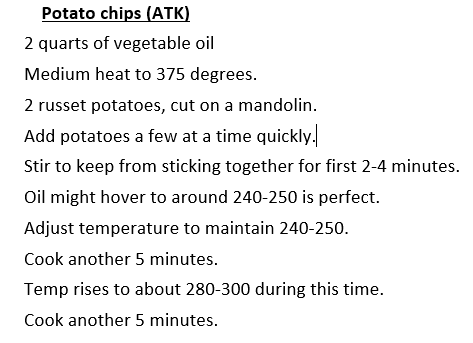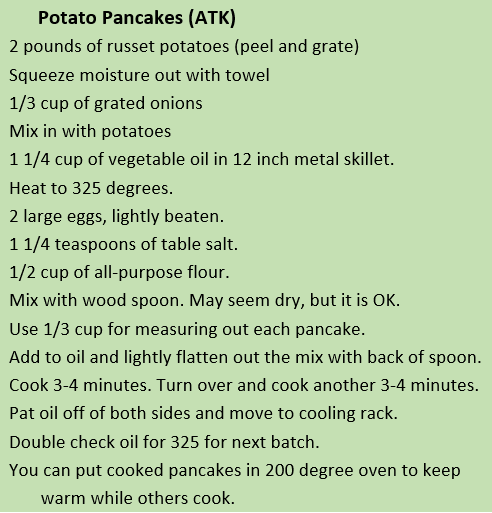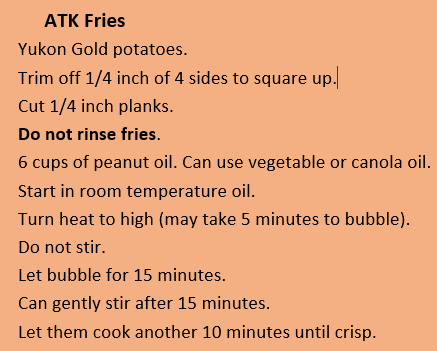 ---------------------------------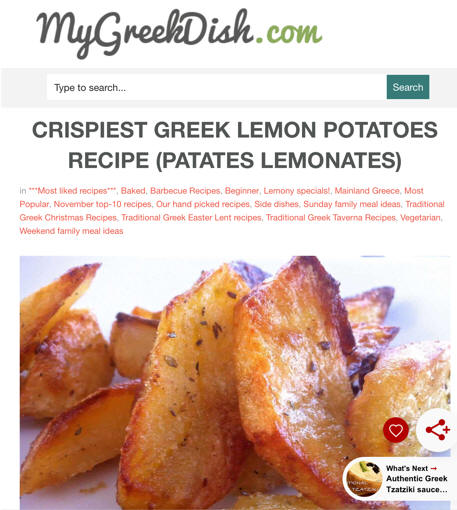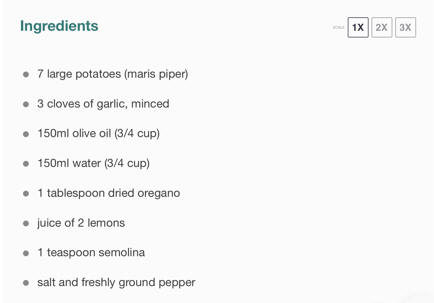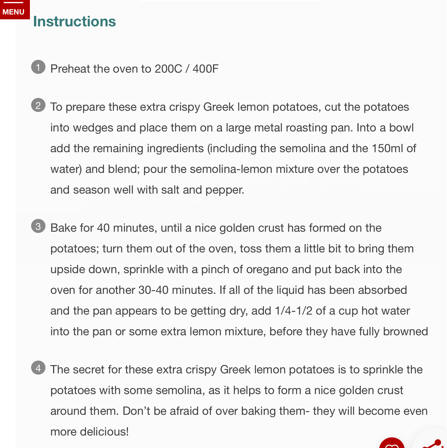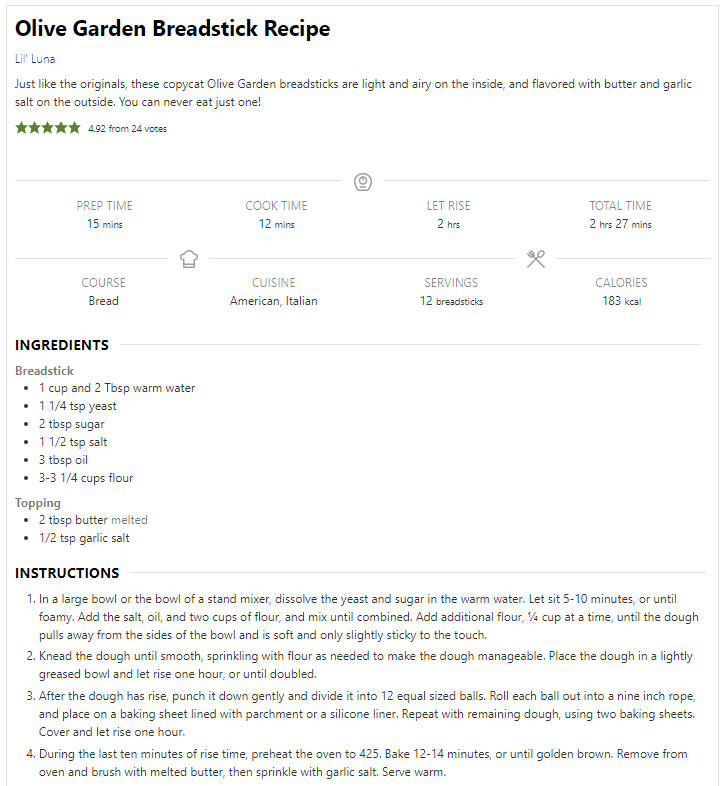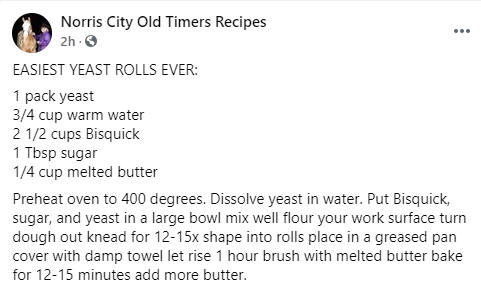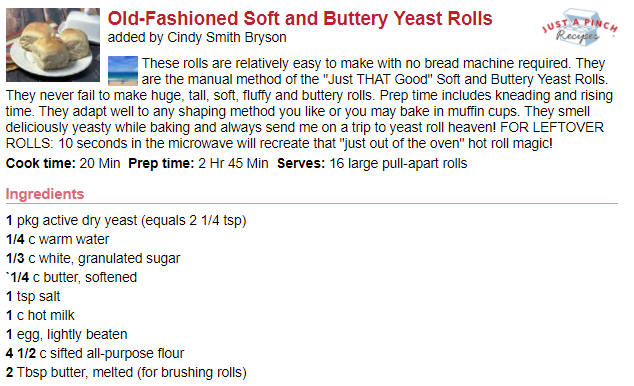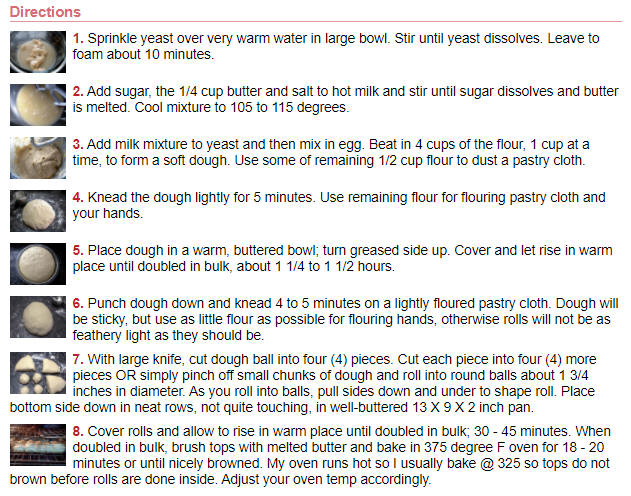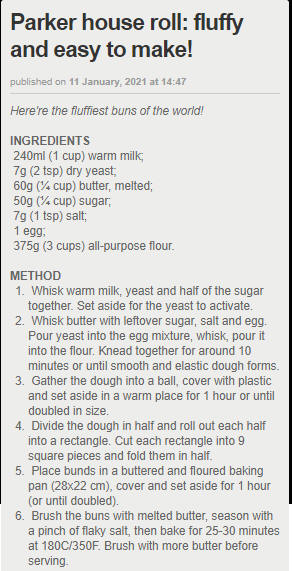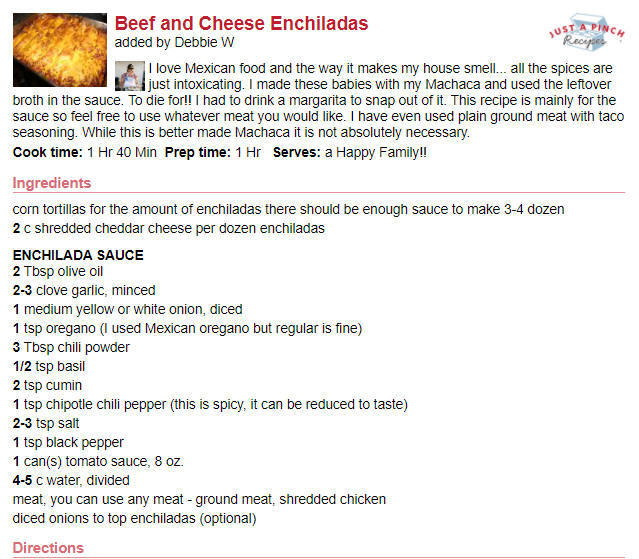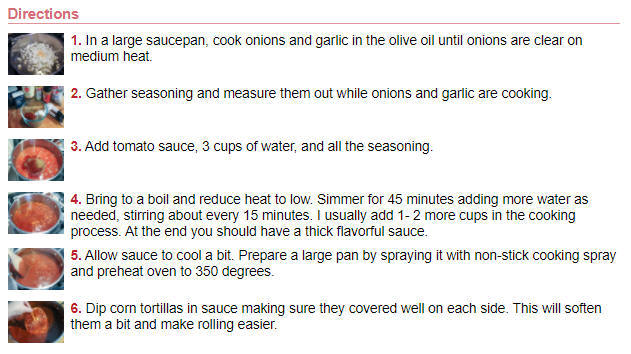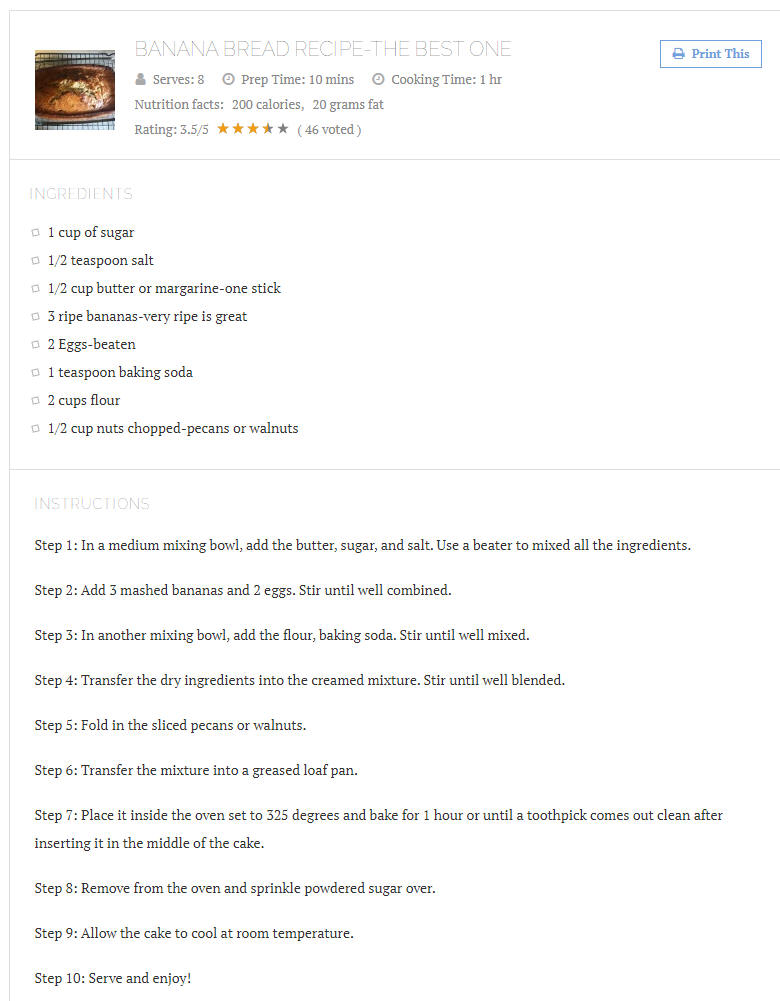 (2)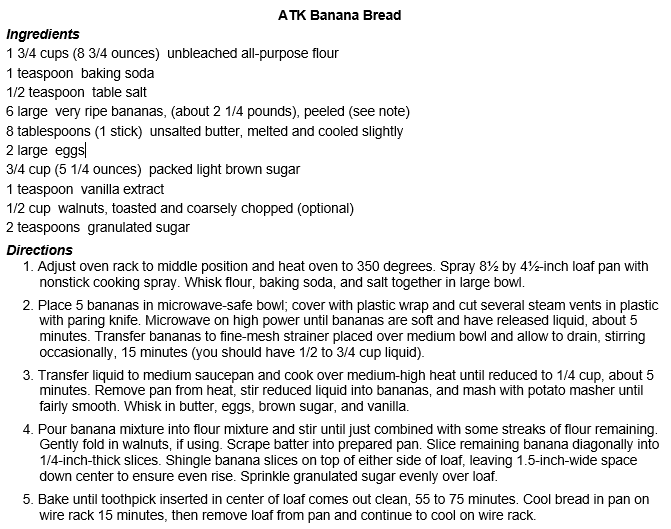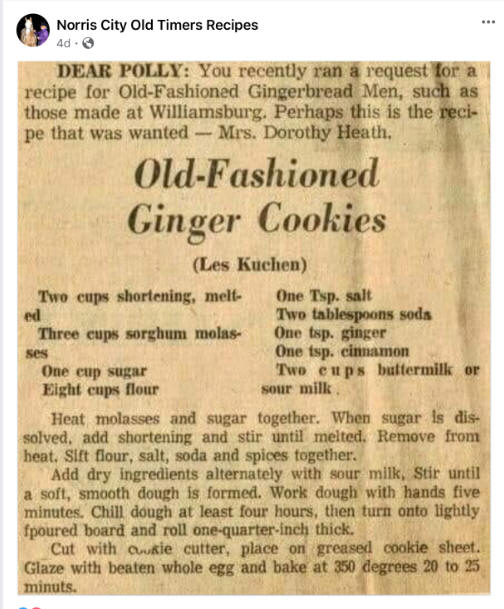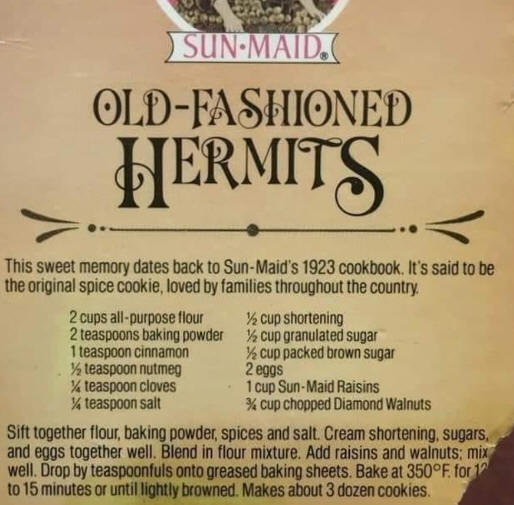 Astoundingly Easy Cinnamon Rolls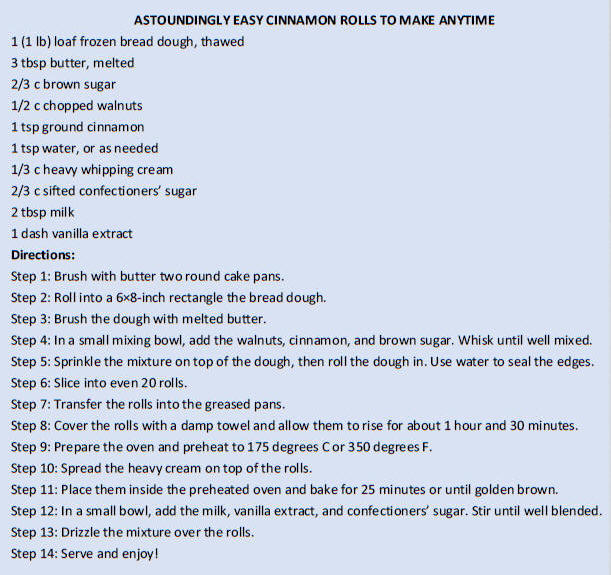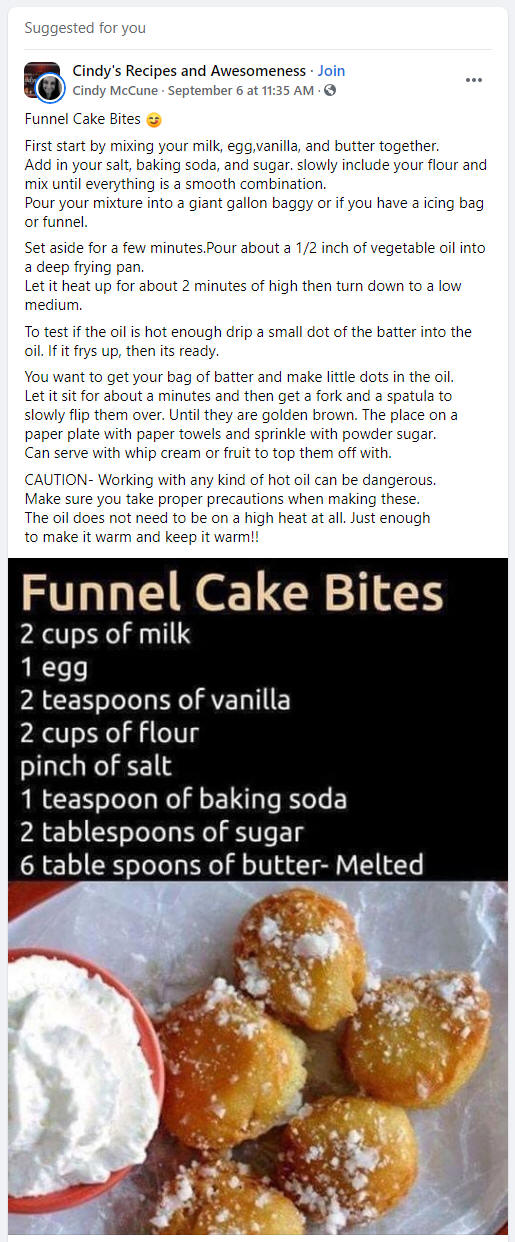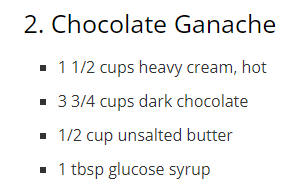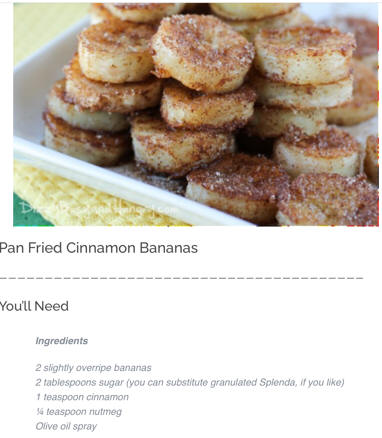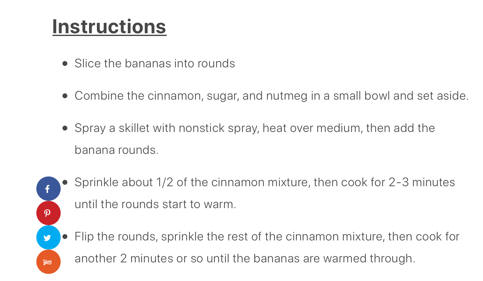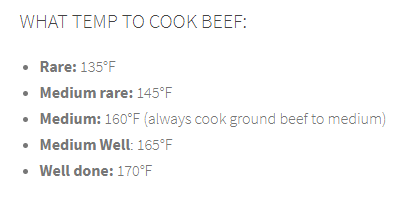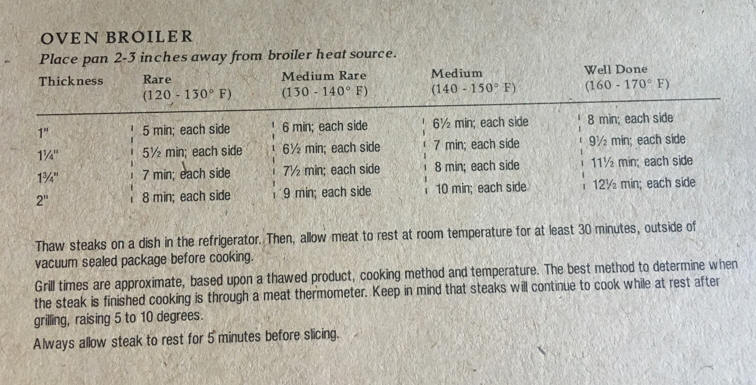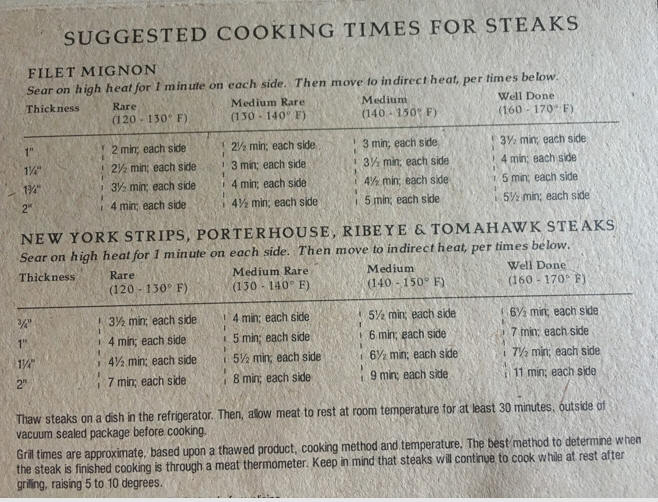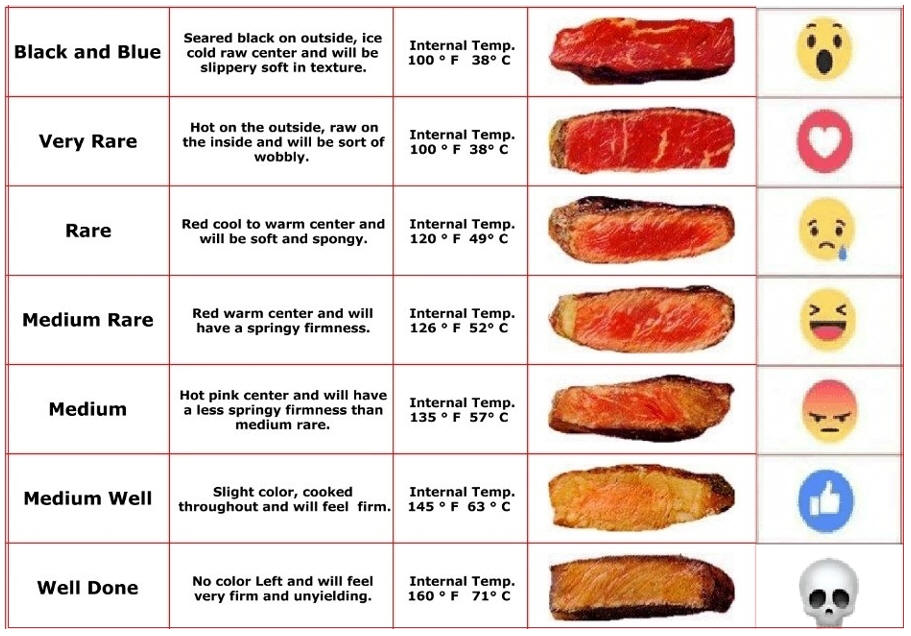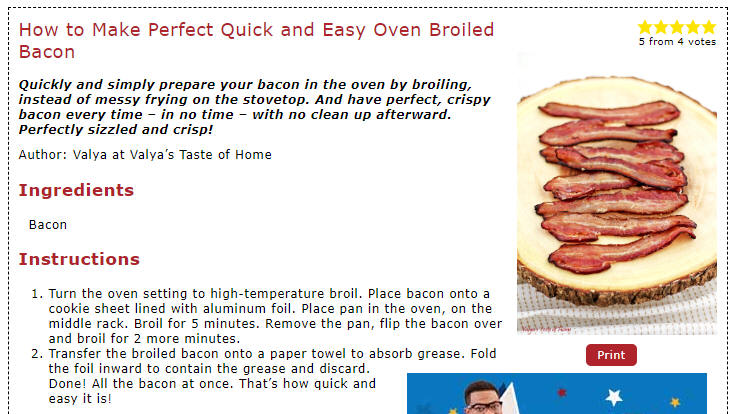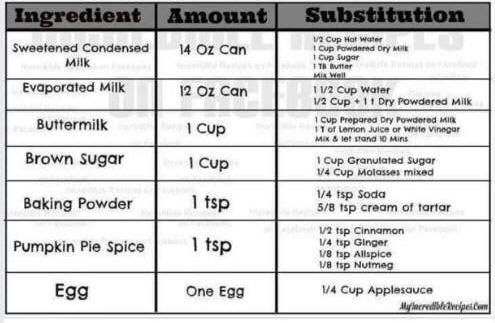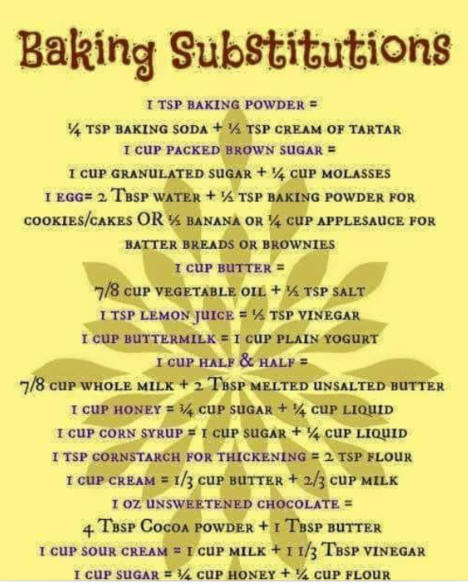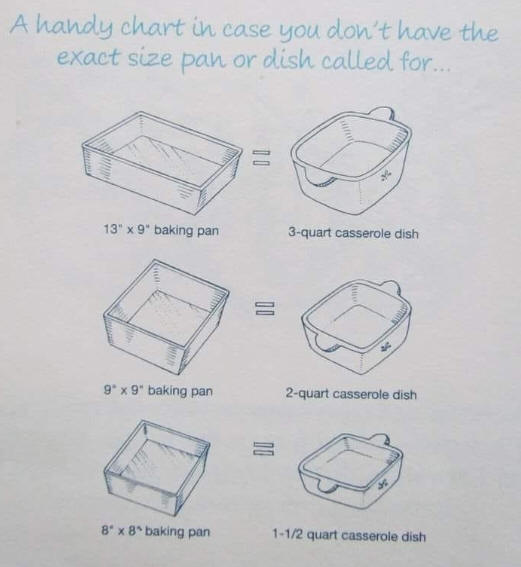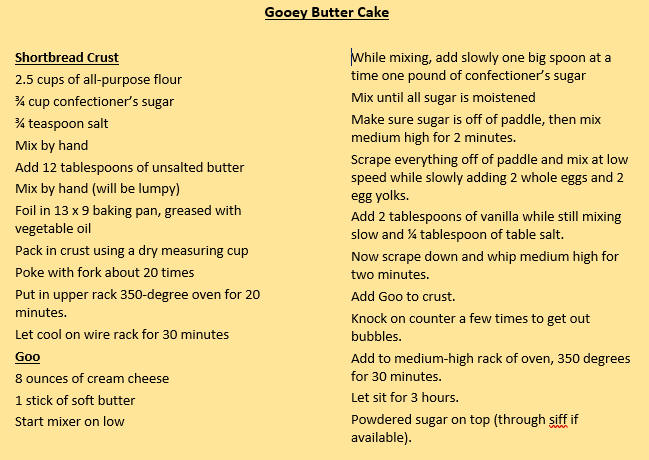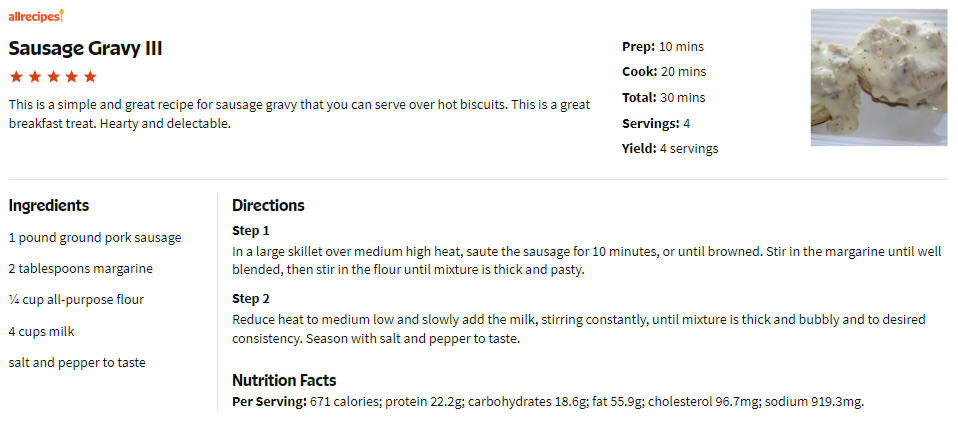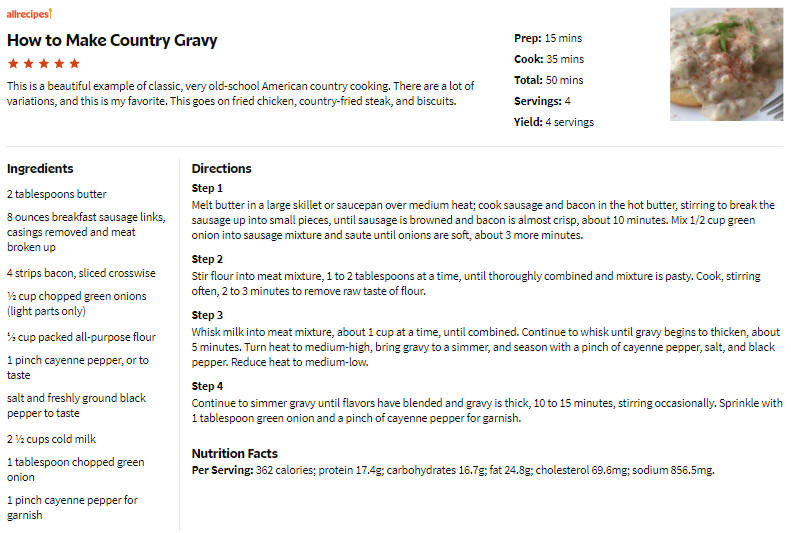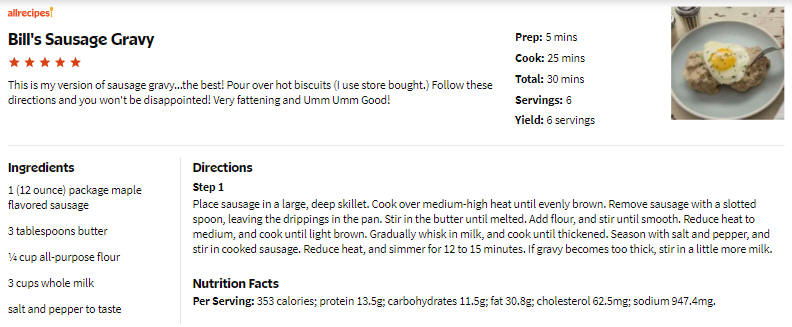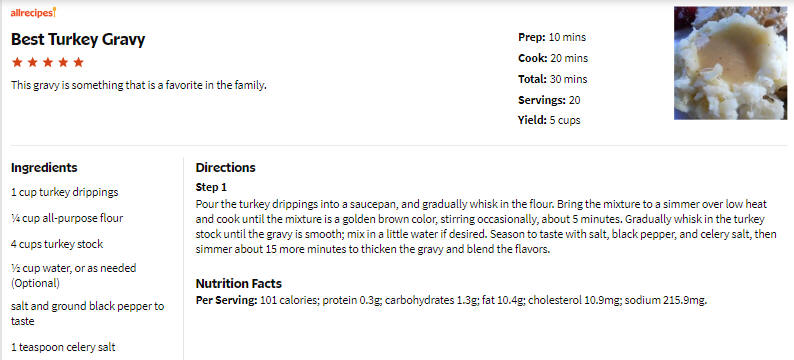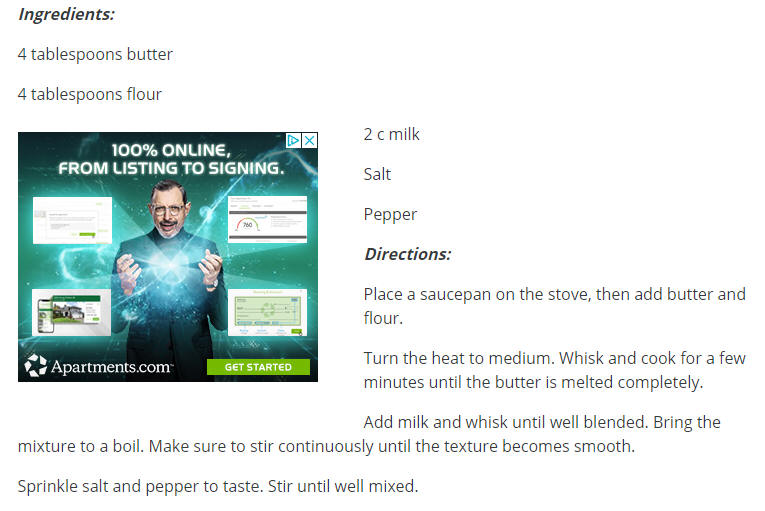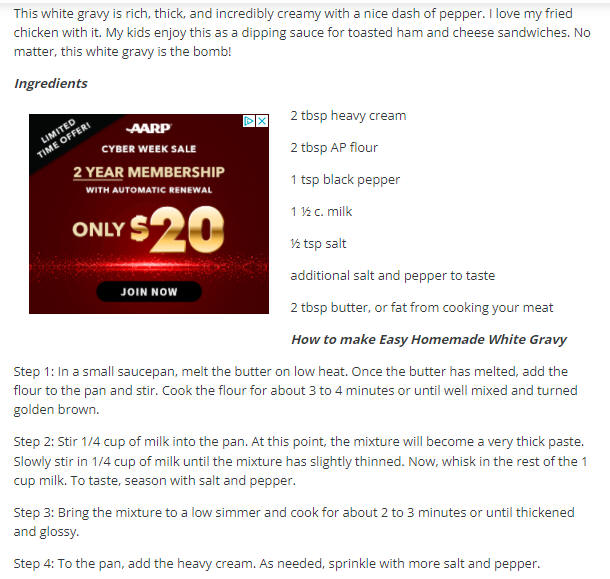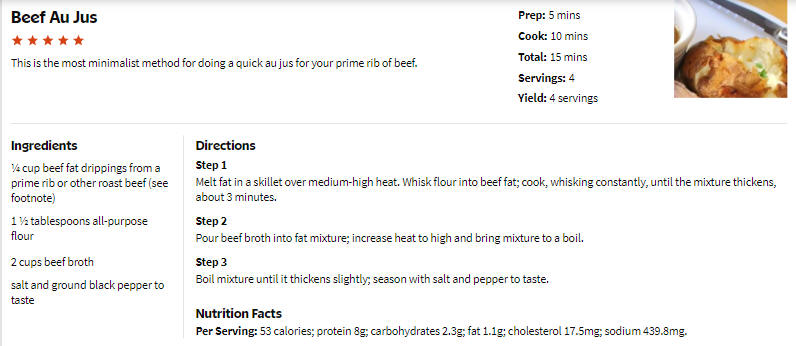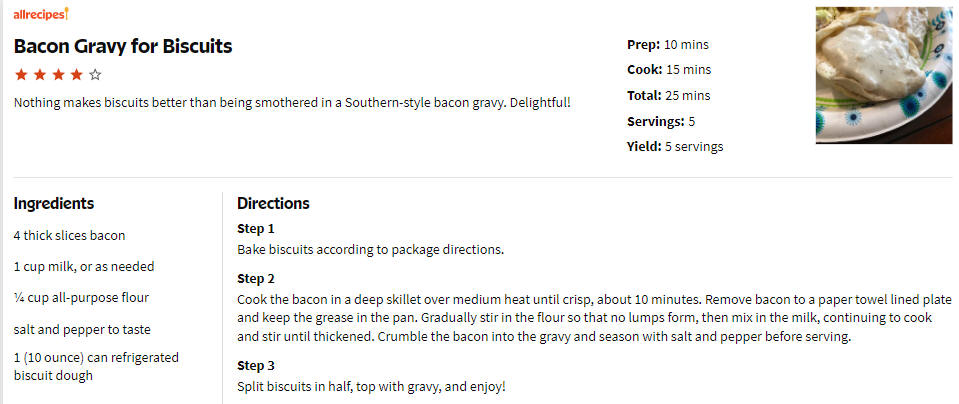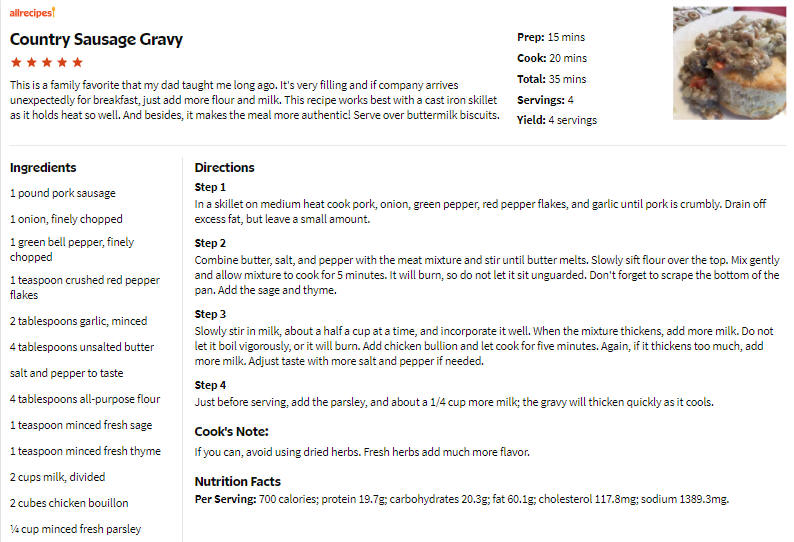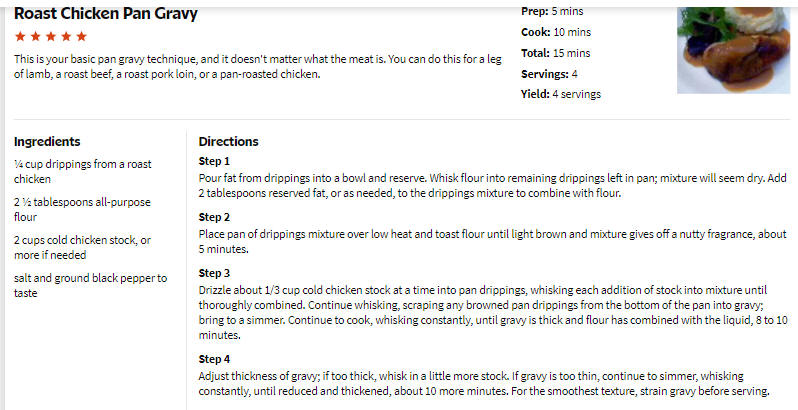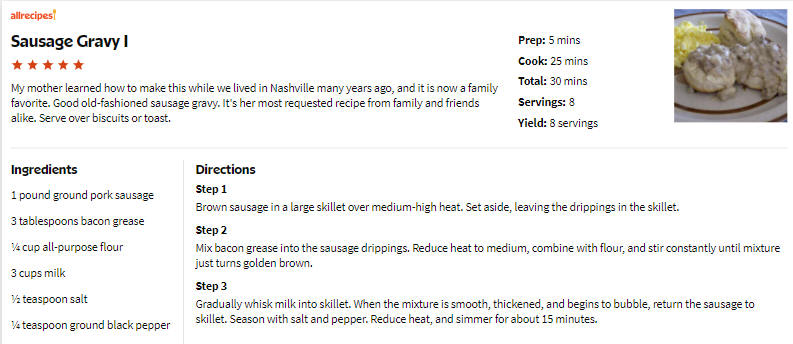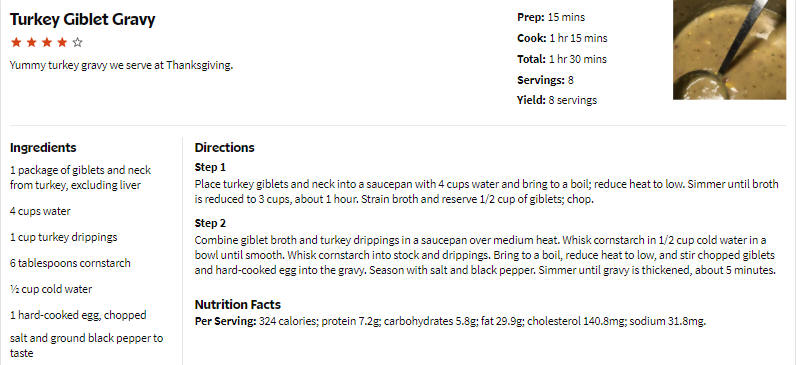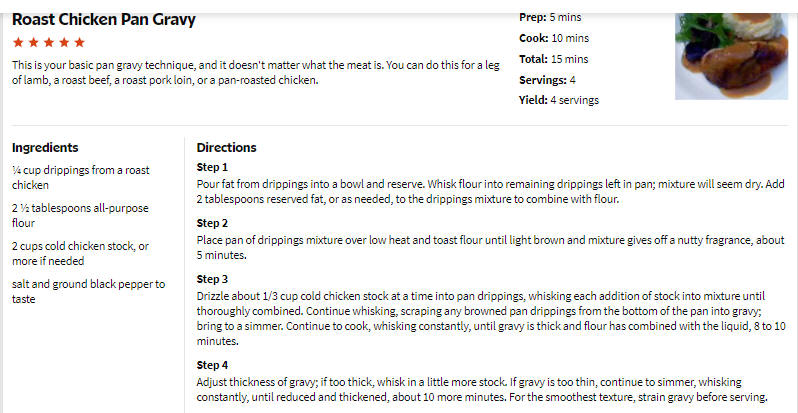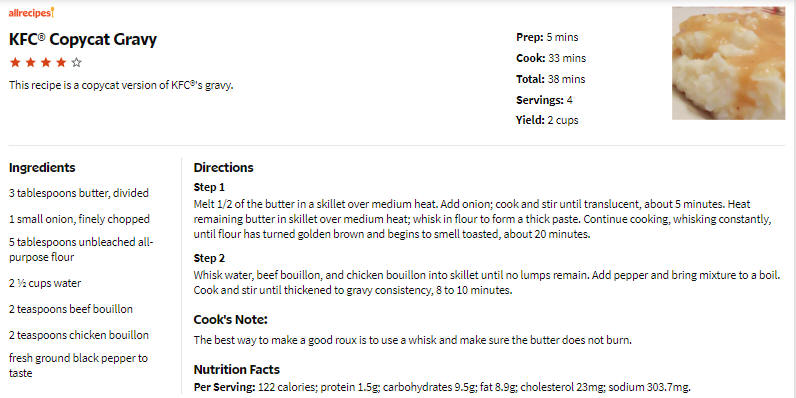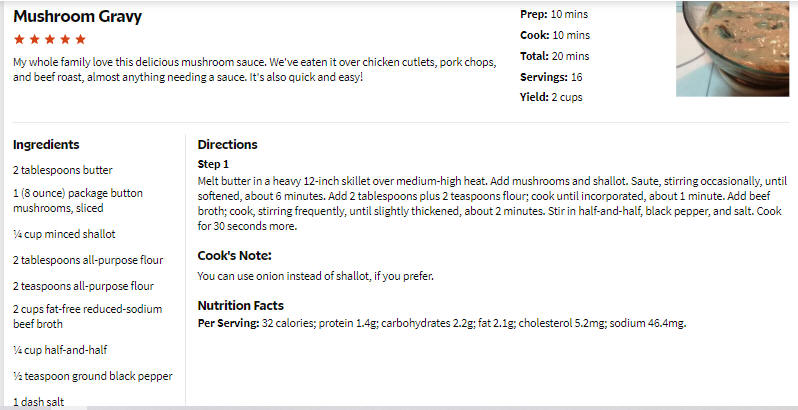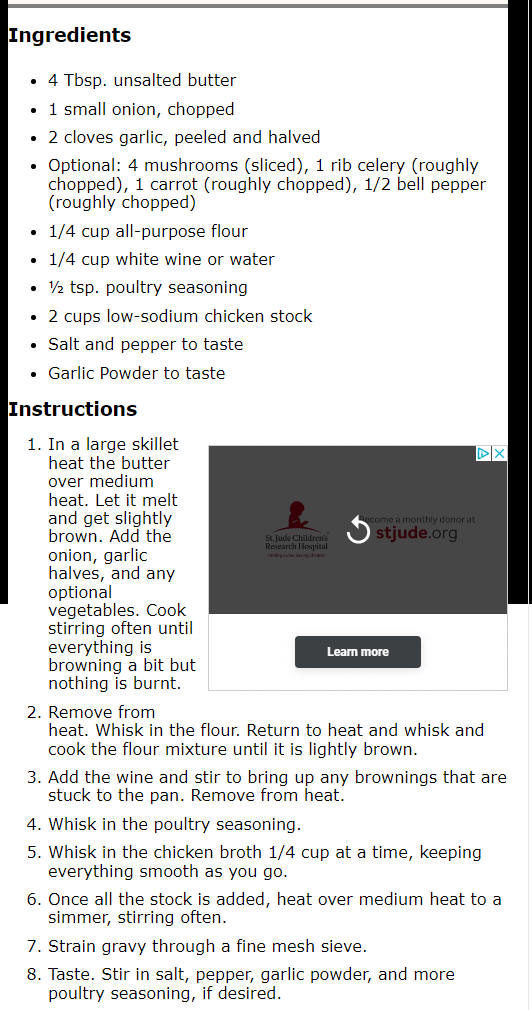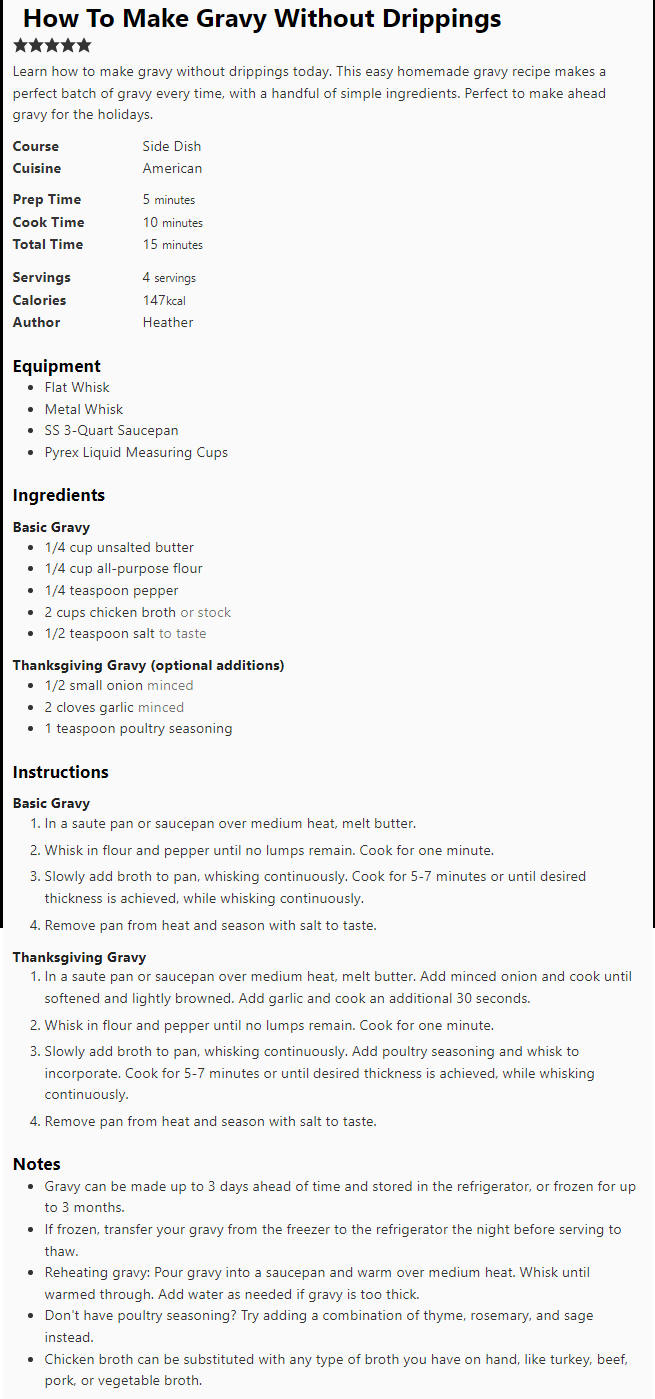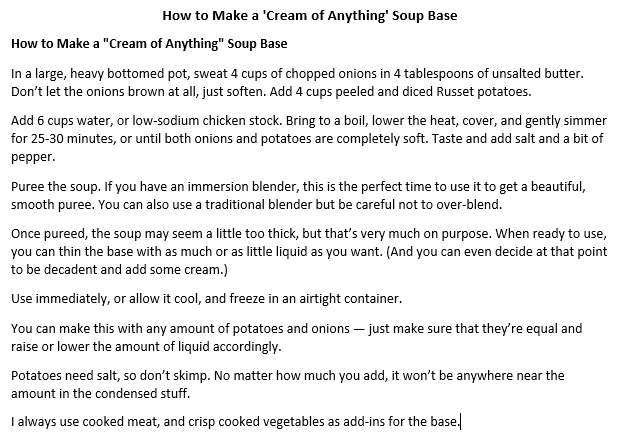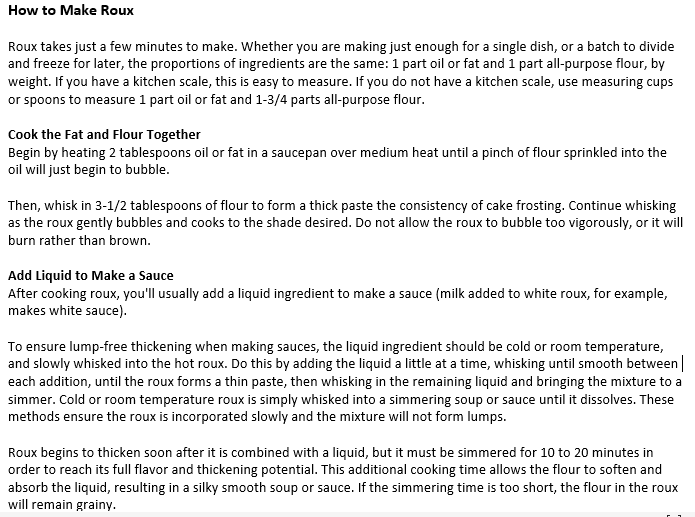 All purpose wing seasoning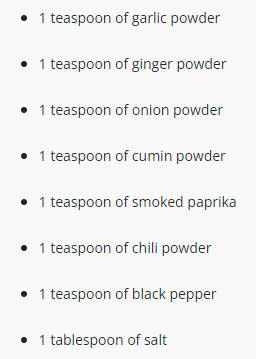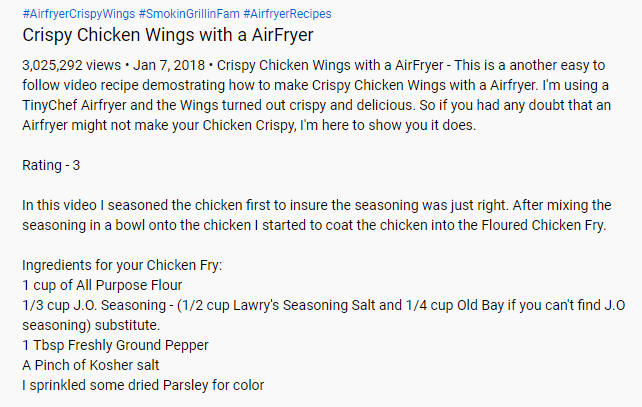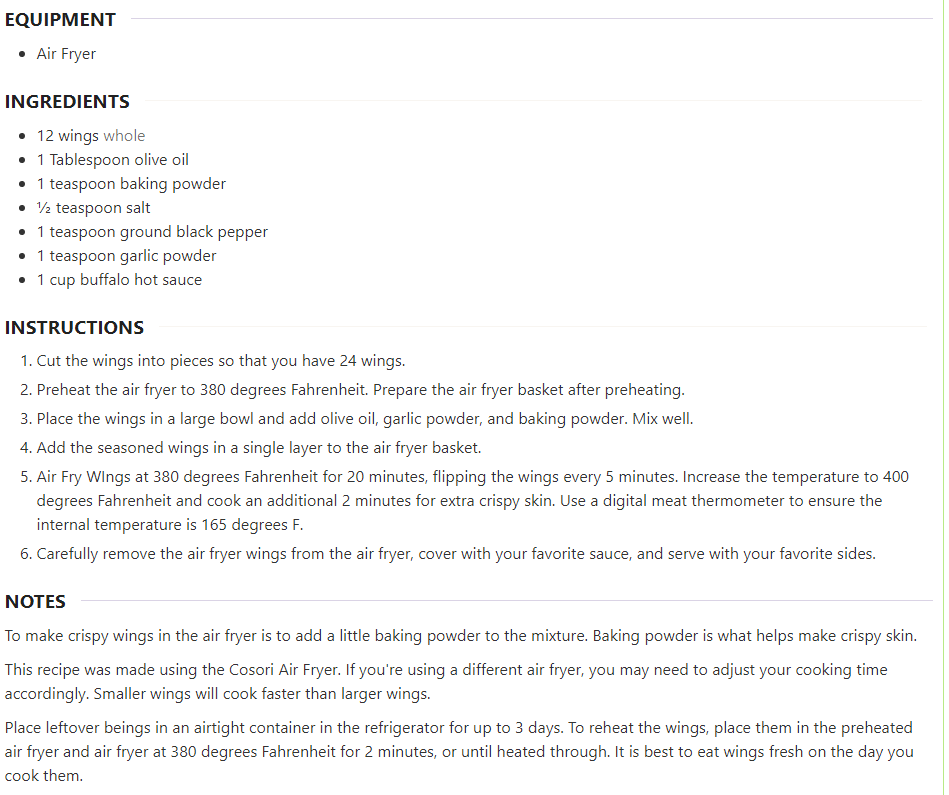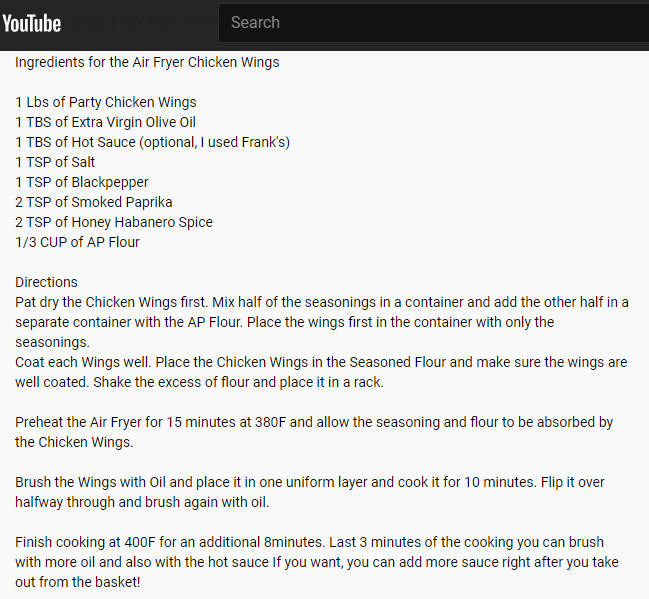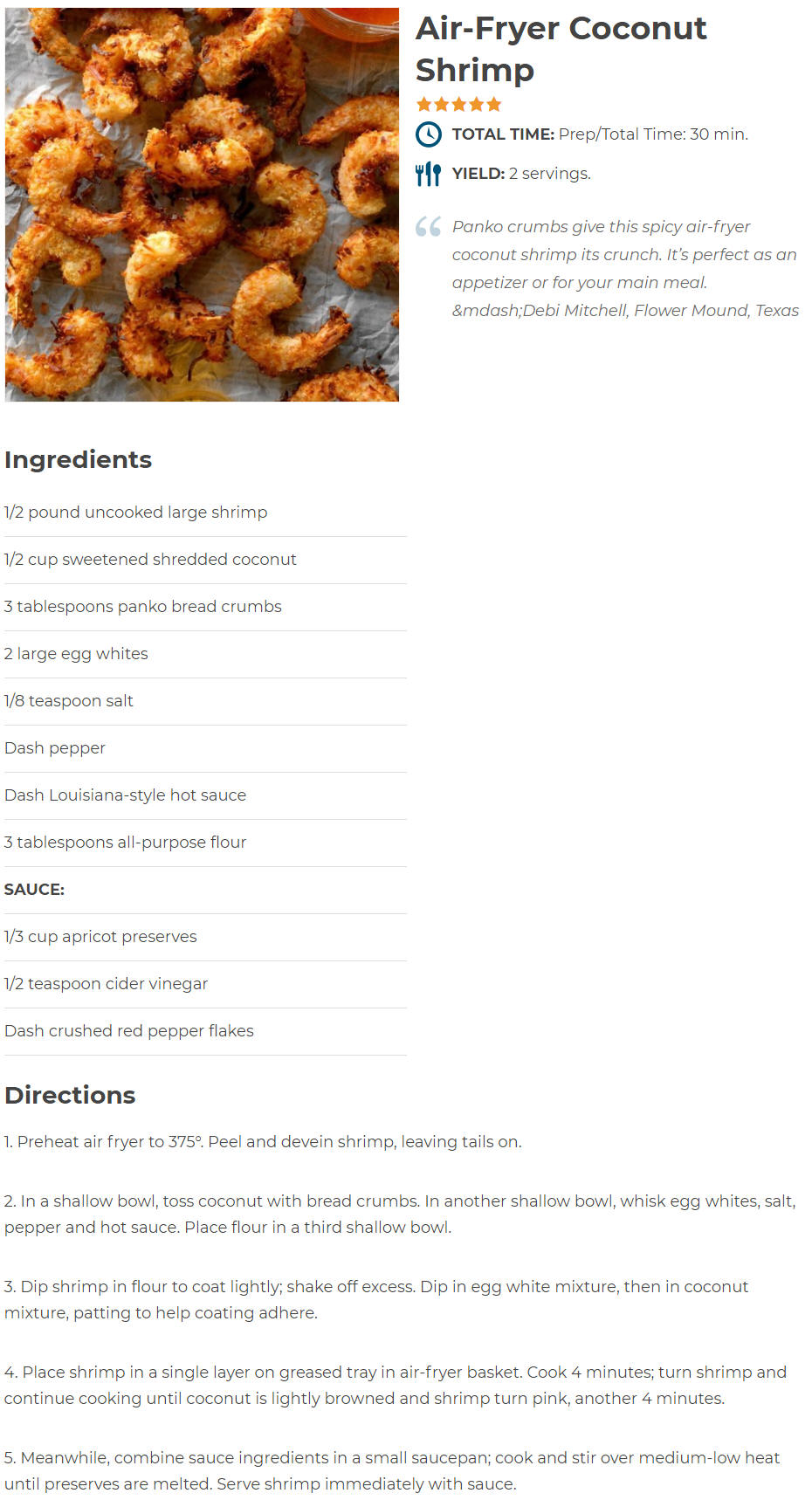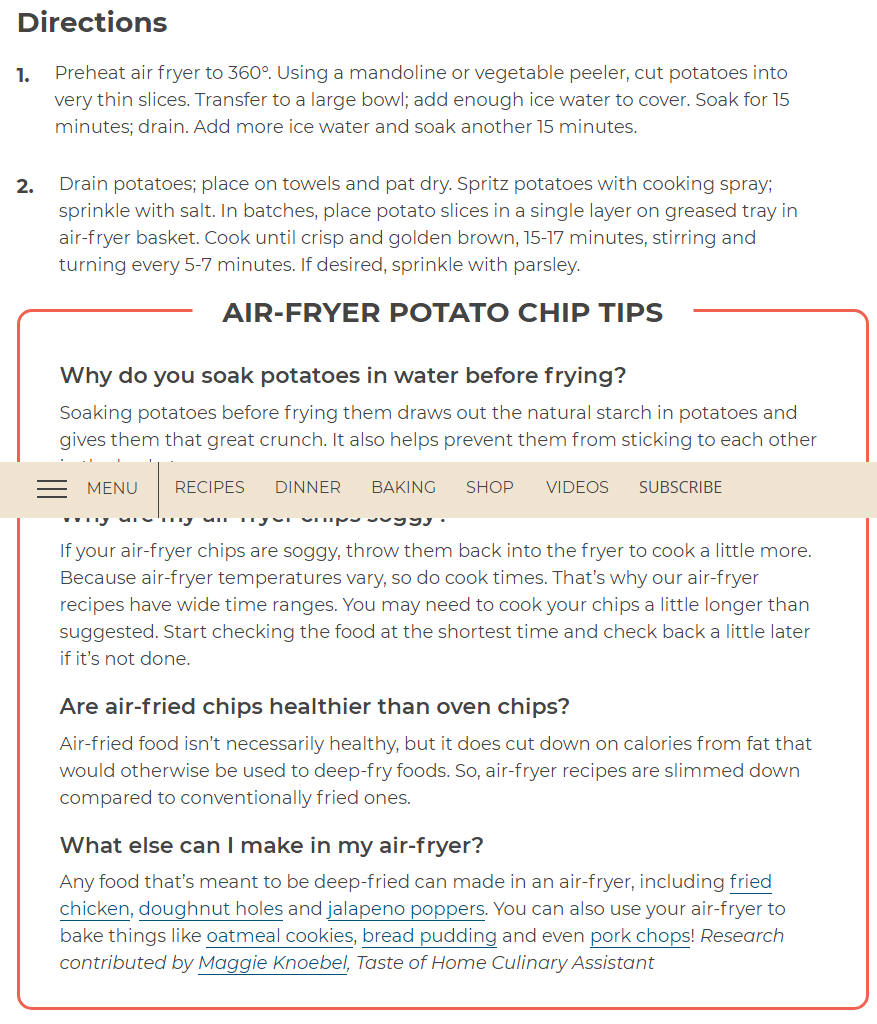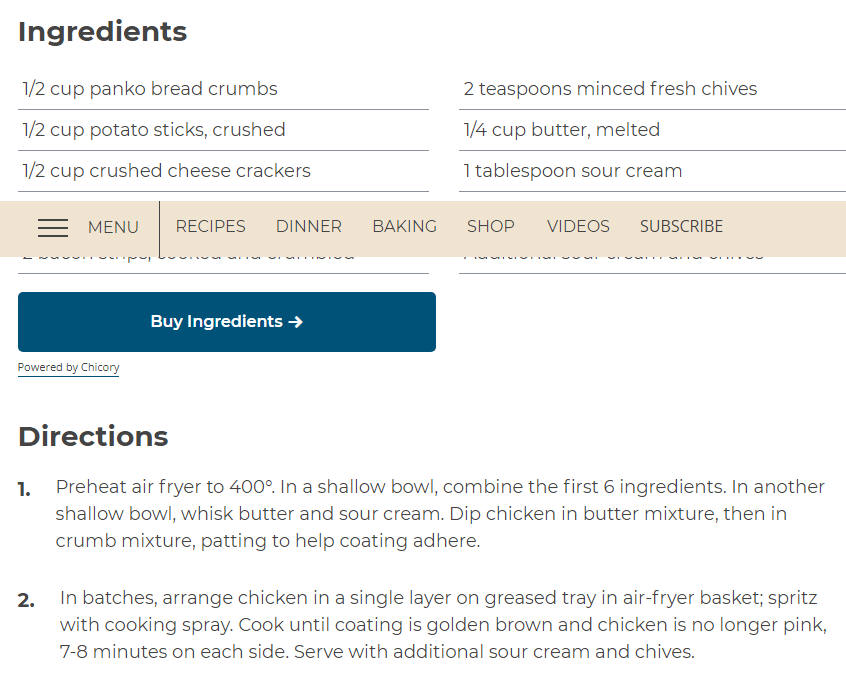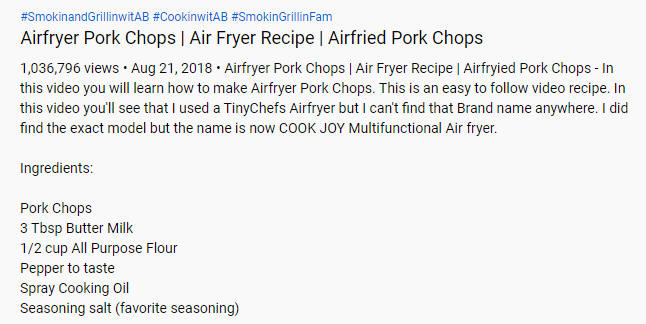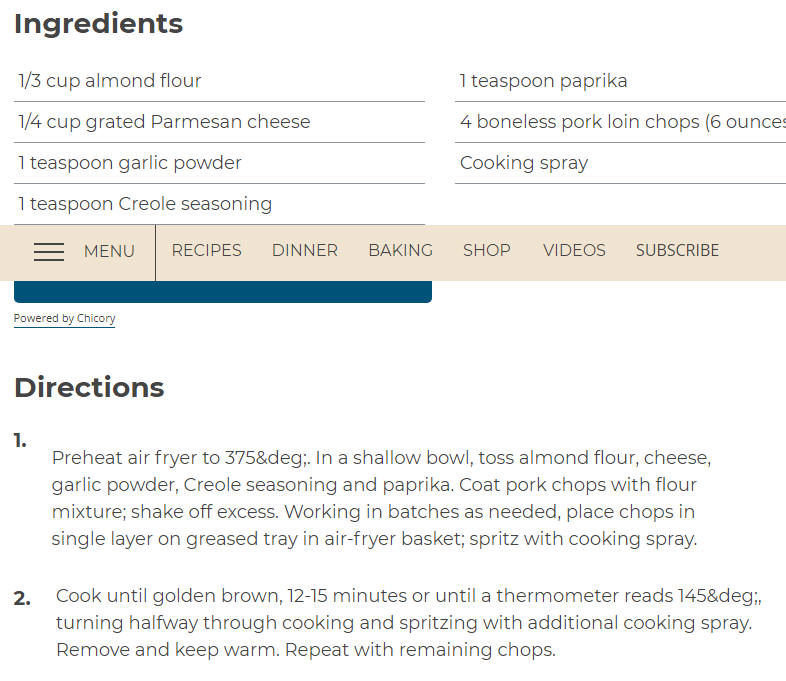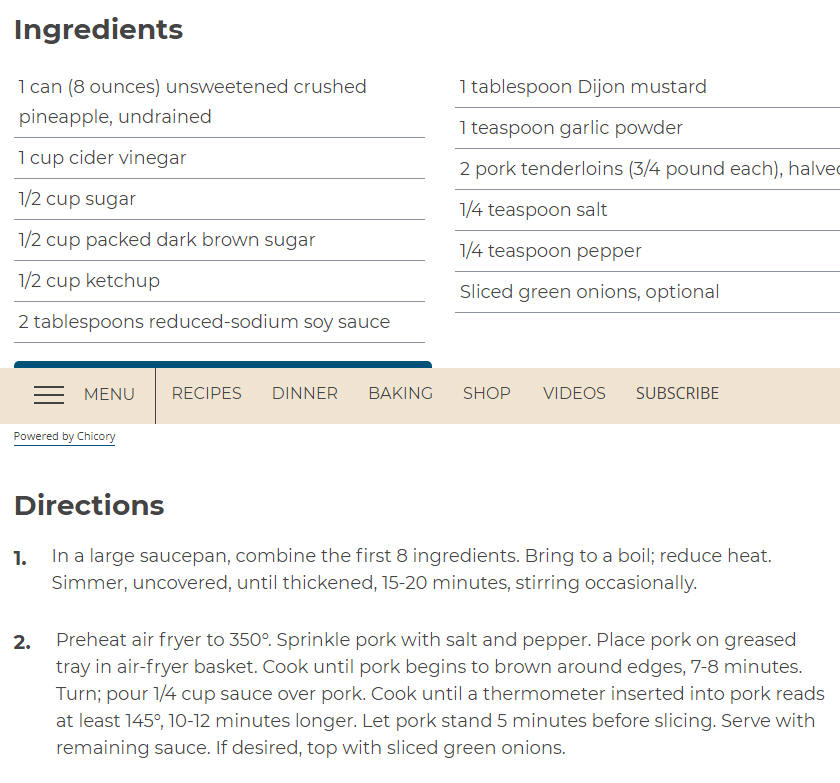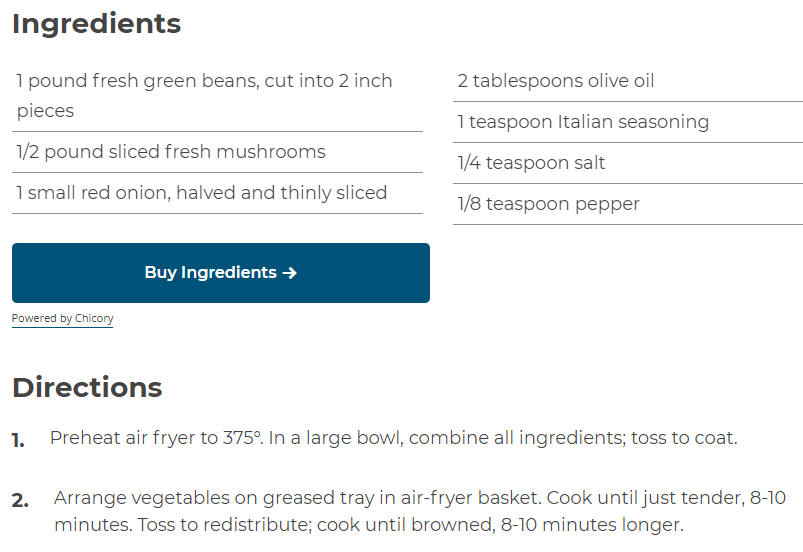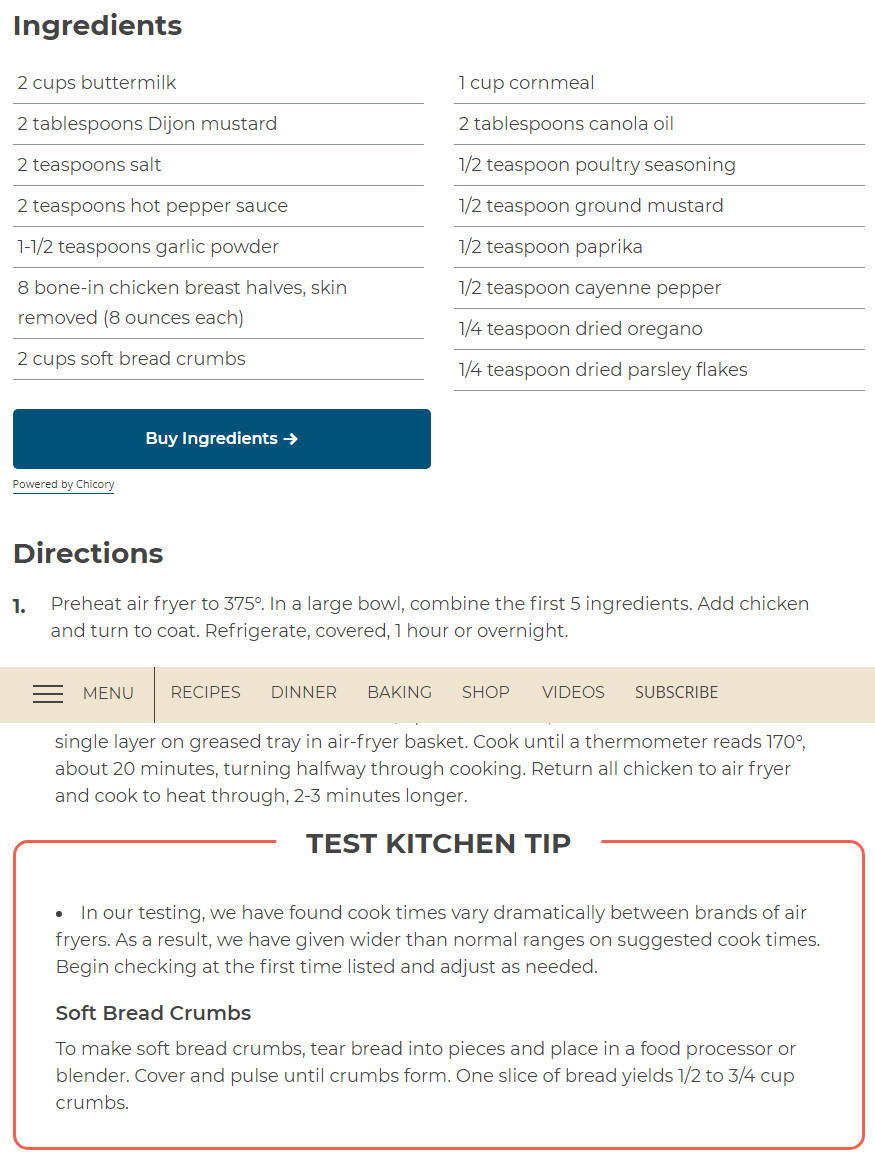 Bmeat1