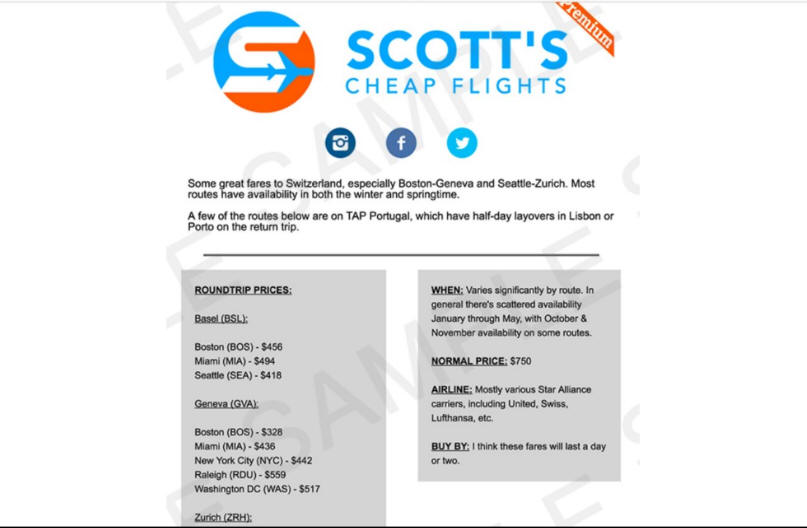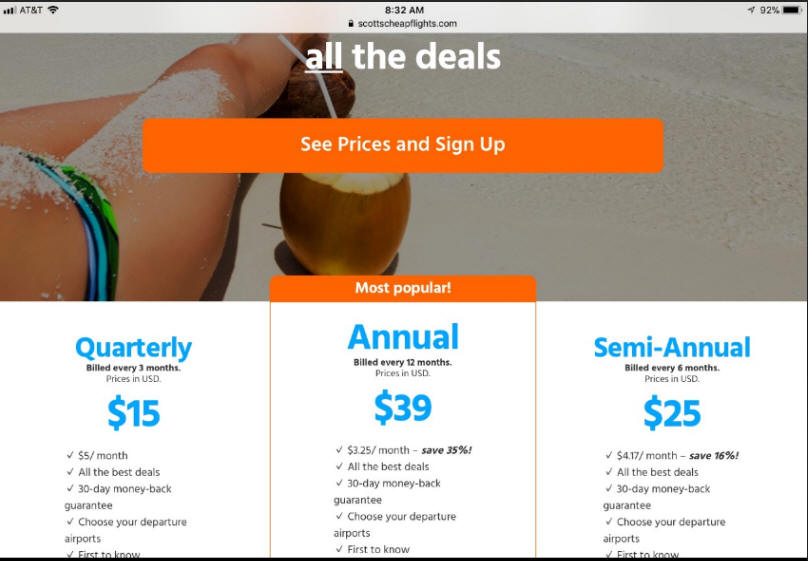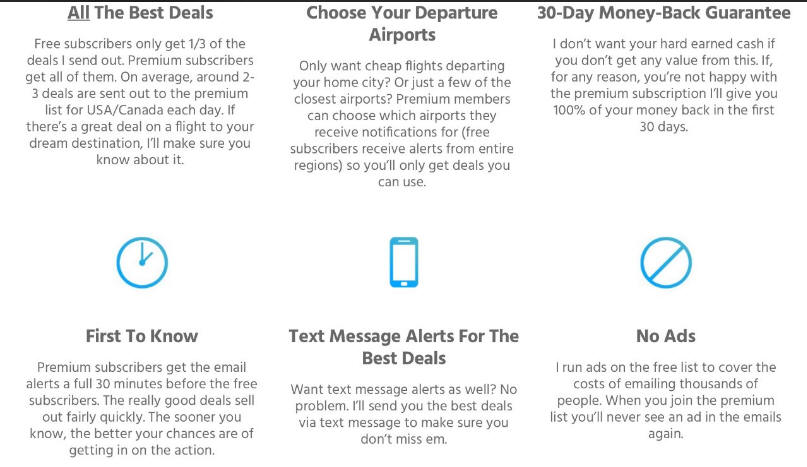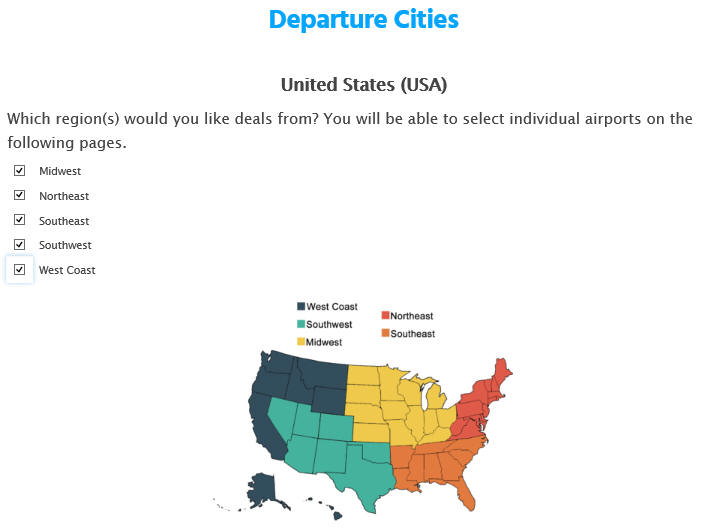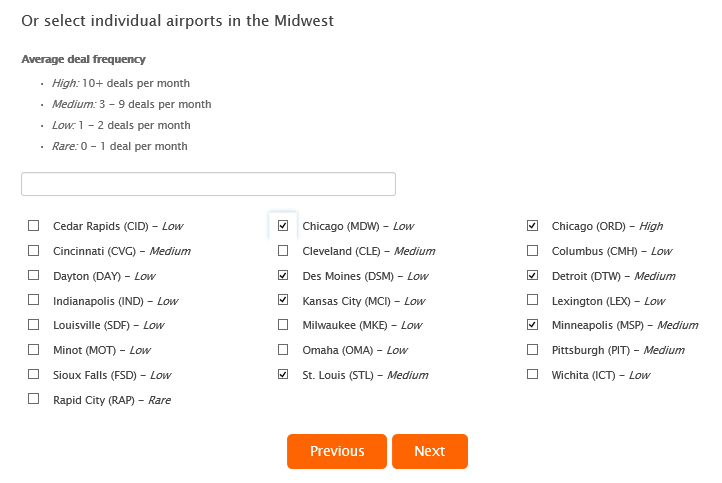 1. Be flexible
This is the way most people approach getting a flight:
Typically this results in high prices.
Instead, if getting a cheap flight is your priority, flip that approach:
Be flexible with where and when to go. If you've picked out your destination, picked out your dates, and don't have flexibility, 95% of what you can do to bring down the cost of airfare is already out the window. Flexibility is king. Plus, as we'll discuss below, once you get to Europe or Asia or wherever, it's really easy to hop a budget flight to your final destination.
Sidenote: Be sure to search more than one date. (Clicking the calendar in Google Flights shows you cheap fares for two months at a time.) Often times shifting the dates by even a day can cut the price in half.
2. Cross the ocean as cheaply as possible
If you want to get the cheapest flights possible, focus on getting the cheapest fares across the ocean, even if it's not from your home airport or to your ultimate destination.
Two itineraries are frequently cheaper than one. Plus you can stay and explore another city for as long or short as you like.
Here's a personal example: I used to live in Washington DC, but the best ticket I ever purchased was a mistake fare from NYC to Milan for $130 roundtrip.
It was well worth the $20 bus ride up, and I even got to spend the weekend with friends in NYC. If I had insisted on flying to Milan from Washington DC (not NYC) the ticket would've been around $800, not the $150 I actually paid.
The next best fare I've gotten was from DC to Brussels for ~$250 roundtrip. So nice I bought it twice! Even though I didn't have that much interest in Belgium, I knew once I was in Europe, I could easily find budget flights to other European countries.
For one trip I bought flights from Brussels to Norway (~$60 roundtrip) and for the other trip I bought flights from Brussels to Dublin (~$80 roundtrip). If I had insisted on flying from DC to Norway or Dublin (without stopping first in Brussels), I would have paid around $750 roundtrip, not the $310 and $330 I actually paid. And I wouldn't have gotten a day in Brussels to boot! Rome2Rio makes it easy to check out local transport options between destinations.
3. Avoid peak travel months
In North America and Europe, the cheapest time of year to fly is usually:
The most expensive time to fly is usually:
It will also vary a bit by the specific destination, especially around popular festivals. Fares to Dublin for St. Patrick's Day or to China for Chinese New Year aren't cheap.
4. Know the best time to book cheap flights
We typically recommend booking when you see a great fare 1-3 months in advance for domestic flights and 2-8 months in advance for international flights.
If you're booking for peak summer, add a month or two onto these recommendations, and if you're traveling during low season it's more likely cheap fares will pop up closer to departure date.
Prices tend to jump in the last month or two before departure, so you don't want to cut it too close.
On the other hand, if you book too early and settle for a not-great fare, you're missing out on potential future sales. Of course, if you're looking to travel around major holidays like Christmas and New Year's or during peak summer, add a month or two on those recommendations.
5. Travel on the cheapest days
What are the cheapest days to travel? In general Tuesday, Wednesday, and Saturday are the cheapest days to travel. Friday and Sunday are usually the most expensive days.
It's a recurring Internet myth that booking at a specific time each week (typically cited as Tuesday at 2pm or so) is when the cheapest flights are available. This was the case a couple decades ago when airlines loaded their fares once a week, but hasn't been true for years. Today, new flights are constantly being added, plus pricing changes dynamically all the time.
6. Use the best tools to search for flights
Our three favorite tools to search for flights are Google Flights, Priceline, and Momondo. There are also some more complex ones like the ITA Matrix, SkyScanner, and various plugins, but for most folks Google Flights, Priceline, and Momondo are plenty.
Remember that Southwest doesn't show up on search engines and OTAs, so check directly on their website.
7. For cheap domestic flights within the United States, check Southwest Airlines and Skiplagged
If you're looking for cheap flights in the United States, be sure to search Southwest.com separately since Southwest flights don't show up on any flight search engines.
You can also find some cheap hidden fares on Skiplagged, but be sure to read up on the basics of hidden city ticketing so you know what you'll be doing.
8. Act fast
You found a great fare. How long will it last? It's hard to say for sure! Unless it's an advertised sale (which usually aren't that great to begin with), there's no public end-date on any given fare. The rule of thumb is that the better the fare, the shorter it will last. In general you shouldn't expect most great fares to last longer than a few days.
Now that you know the basics, here are some answers to frequently asked questions about finding and booking cheap flights.
I have specific dates/destination. How can I track fares for that?
Both Google Flights and Kayak let you track a specific trip and get alerted when the price drops.
What are really good roundtrip fares from the United States or Canada?
I found a cheap flight that departs from City A, connects through City B, and arrives in City C. If I live in City B, can I just skip the A-B leg?
No. Once you miss a leg of an itinerary, the rest of your itinerary automatically gets cancelled out.
The only way skipping a leg can work is (a) if you buy two separate one-way tickets rather than a roundtrip, or (b) if you just skip the very last leg of a roundtrip itinerary, in this case from City B to City C. This is a practice called "hidden city ticketing," which the airlines don't like (so don't advertise your plans!) but has a seal of approval from the New York Times Ethicist.
I want to visit multiple cities. What's the best way to book?
Say you live in NYC and want to visit both Northern Ireland and Spain. You could book a one-way flight from NYC to Dublin and then another one-way flight from Madrid to NYC, but in most cases, that'll cost you more than booking a roundtrip. So, what to do?
One option is booking an open jaw flight. An open jaw flight is ticketed as a roundtrip but arrives in one city and then departs from another. In between, you could book a cheap regional flight on a separate ticket to get from Dublin to Madrid. The main benefit of an open jaw is that it saves you time; there's no backtracking from your second destination back to your first to catch your flight home.
Another option is a long layover. If you know you want to visit Paris and other city, you could look for flights that have layovers of 9+ hours in another city like London, Reykjavik, Zurich, Munich, or Amsterdam on the way to Paris.
If you want more than a day in the layover city, you can book two separate tickets (we call this the Greek islands trick) and book one roundtrip from NYC to your layover city and then another roundtrip from that city to your final destination. Unlike an open jaw, this method may require backtracking to your first destination but it can also save you a significant amount of money.
What are the best budget airlines to fly, and which ones should I avoid?
Budget airlines have proliferated in recent years, giving passengers more choice when it comes to cheap flights. Of course, not all budget airlines are equal. Our favorites, like Norwegian, JetBlue, AirAsia X, and LEVEL, offer comfortable seats, reliable service, and reasonable fees.
No. It doesn't make a shred of difference.
Should I try to get a standby fare? Or book unsold seats at the last minute?
Basically, no. Last-minute deals can pop up, but it's increasingly rare. In the last week or so before a flight, the price tends to skyrocket.
This wasn't true 20 years ago as airlines slashed prices to fill unsold seats, but nowadays airlines jack up prices on unsold seats knowing that business travelers are far more flexible on price but can't make plans until the last minute.
How do I find cheap one-way tickets?
For most carriers, one-way flights are significantly more than half the cost of a roundtrip flight.
If you want to fly into a different airport than you will depart from, usually better to book an open-jaw flight (flying A to B, then C to A) on one itinerary rather than two separate one-ways.
Airlines whose one-way flights are around half of a roundtrip include jetBlue, Norwegian, Condor, and basically all intra-continental budget carriers like Ryanair and Air Asia.
How do I find cheap last-minute flights?
Pray.
In all seriousness, it's pretty rare to find cheap last-minute flights because airlines typically jack up the price to gouge business travelers who are last-minute planners and not very price-sensitive.
Cheap last-minute flights are more likely on international routes than domestic routes because business travelers don't fly international routes nearly as much. In general, using the tips above is the best strategy for finding cheap last-minute flights, but if you absolutely have to fly last minute and want to do so for as little as possible, check out our guide to finding cheap last minute flights for a few additional tips.
Should I fly basic economy to save money?
If your plans are set in stone and you're not too picky about your seat, a basic economy ticket may be a great way to save money. However, if you prefer the flexibility of changeable (and upgrade-able) ticket and want to select your seat at booking, it may make sense for you to upgrade to main economy. Google Flights and other search sites make it easy to see what you're getting—and any extra fees—and switch classes depending on what's best for you. You can read more about basic economy in our Ultimate Guide to Basic Economy or check out our tips for making a basic economy flight a little more pleasant.