Friday was spent tasting wine at several locations. We ended up buying a
case of Chardonnay at Black Stallion and had it shipped back to Las Vegas.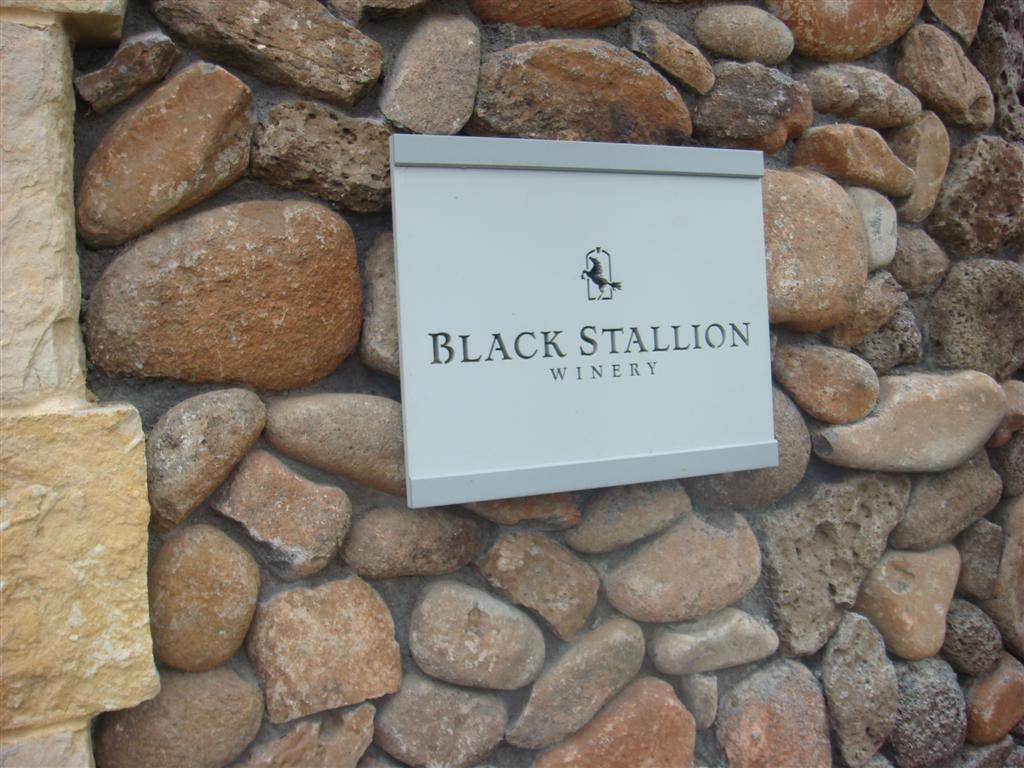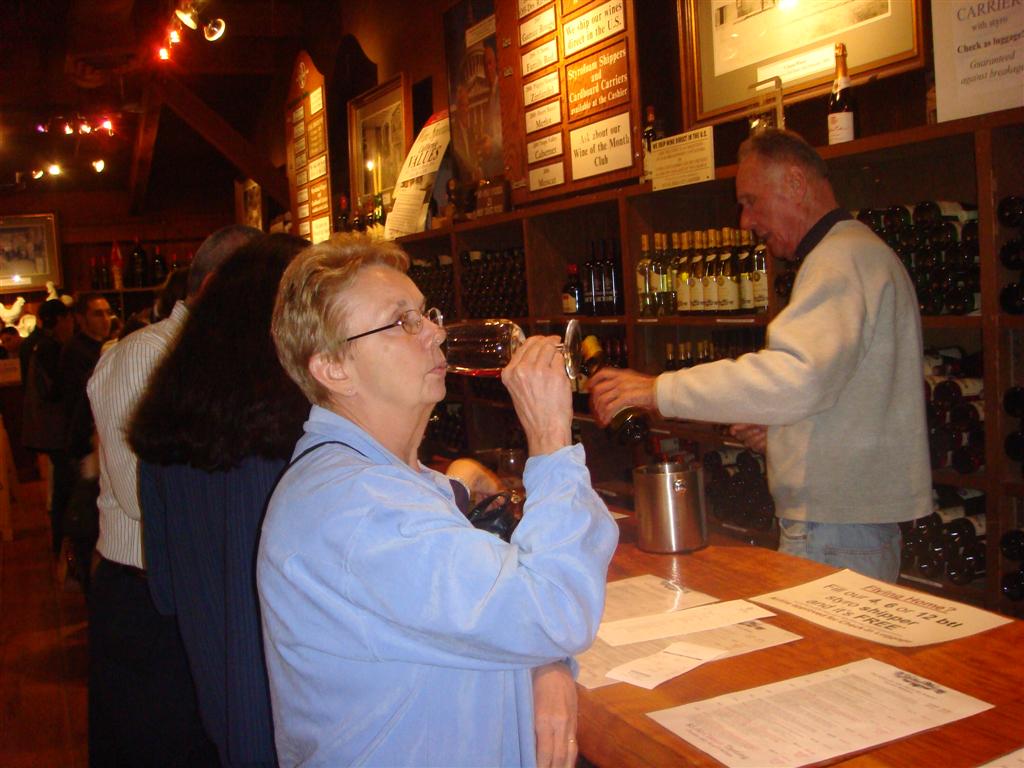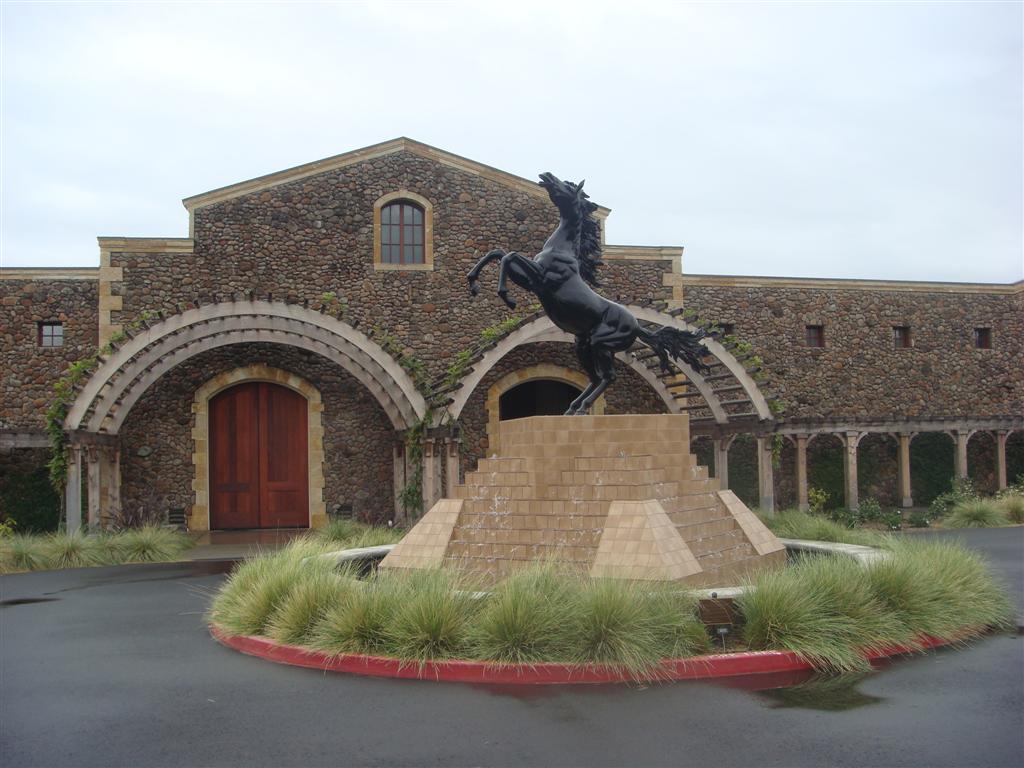 We saw more rain Saturday than we've seen the past year in Las Vegas. Fortunately
the rain stopped long enough to spend some time in Chinatown. Every trip to San
Francisco requires a stop at the Golden Gate Fortune Cookie Factory in Chinatown
where we buy bags of chocolate fortune cookies. We buy the flat cookies before they
add the fortune and fold them so you get more for your buck in every bag. This place
is down an alley and you would not even know about it unless you found it thru the
Internet or someone told you about it.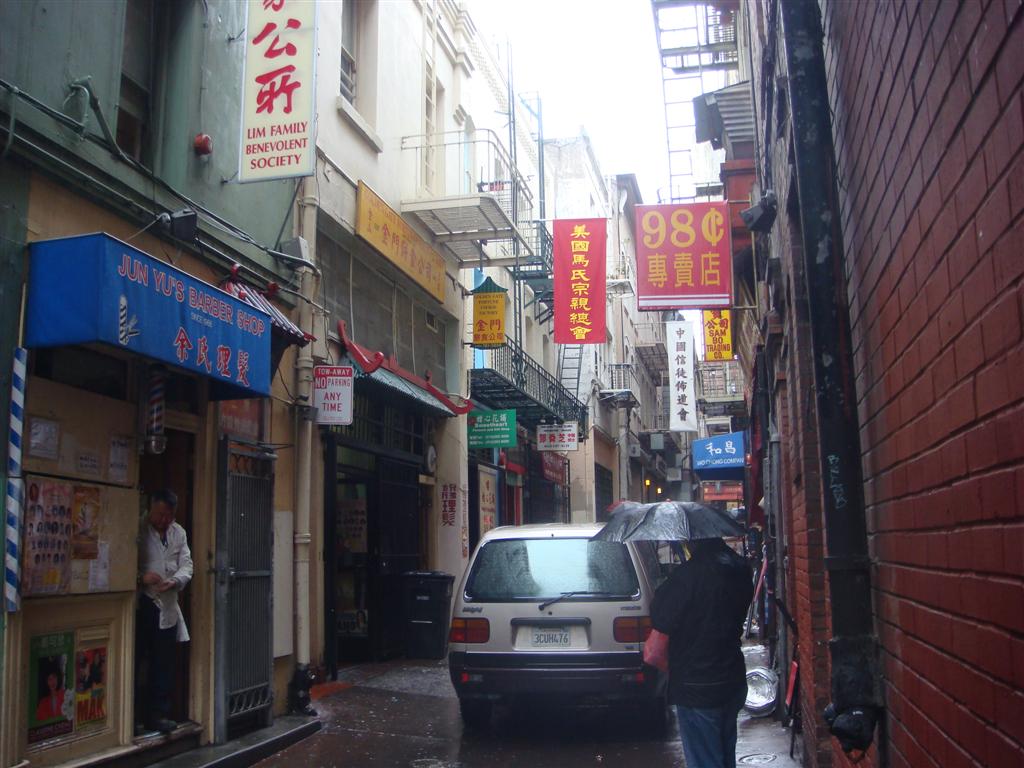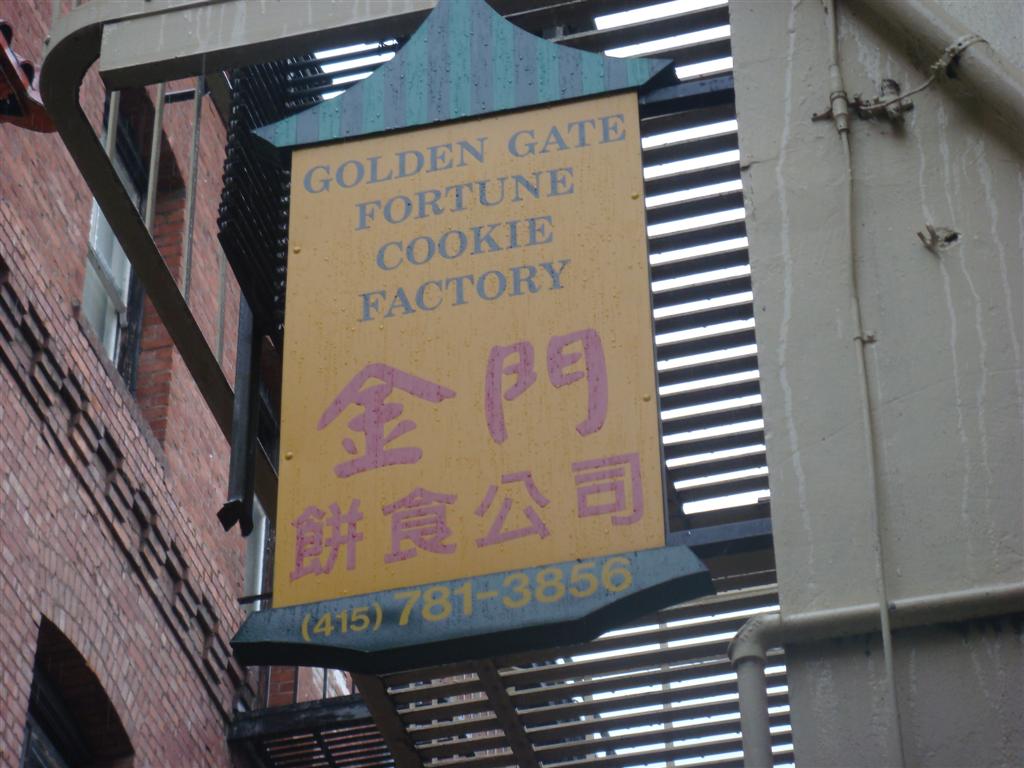 If you can't read the white sign, it says you can take pictures for $.50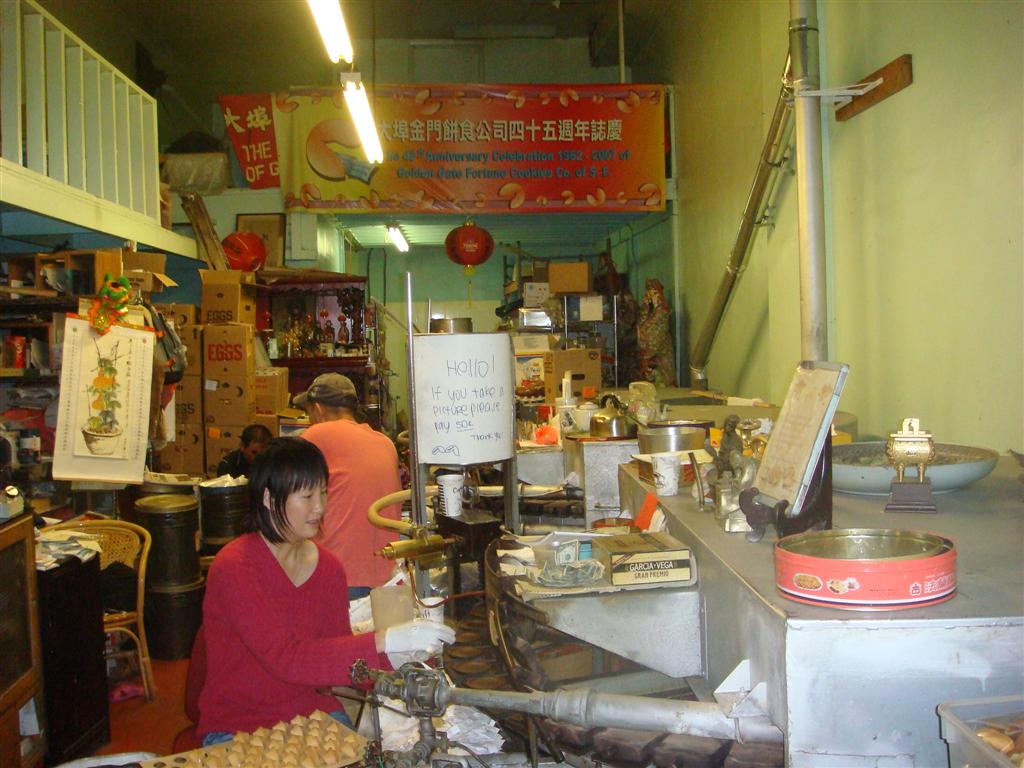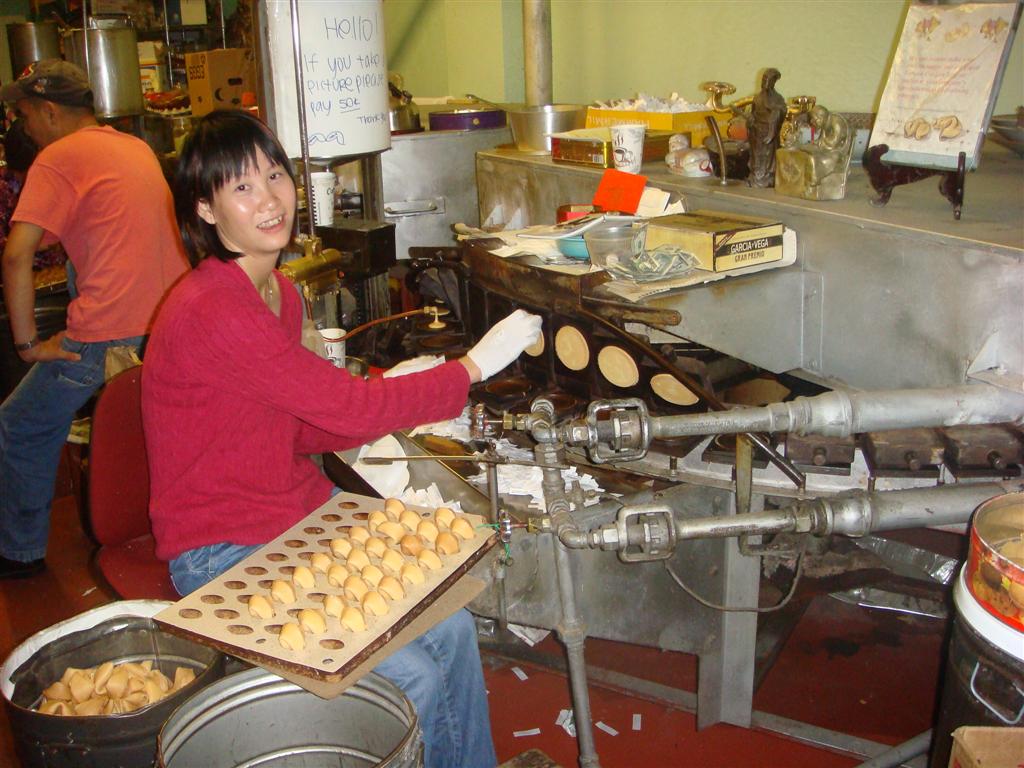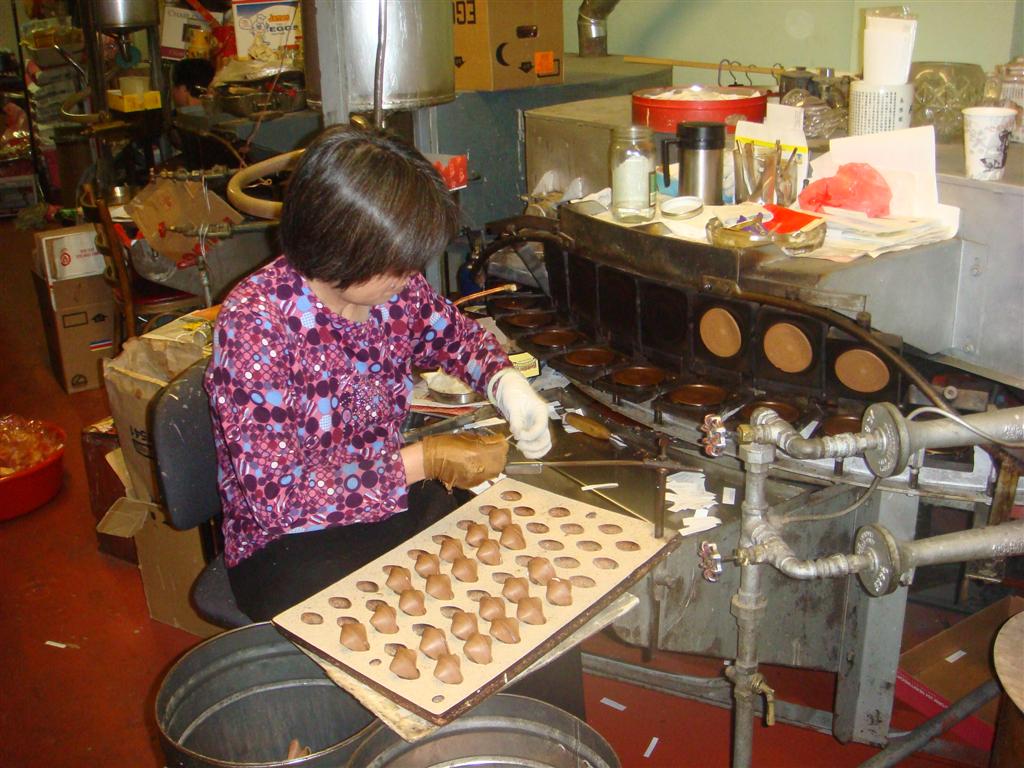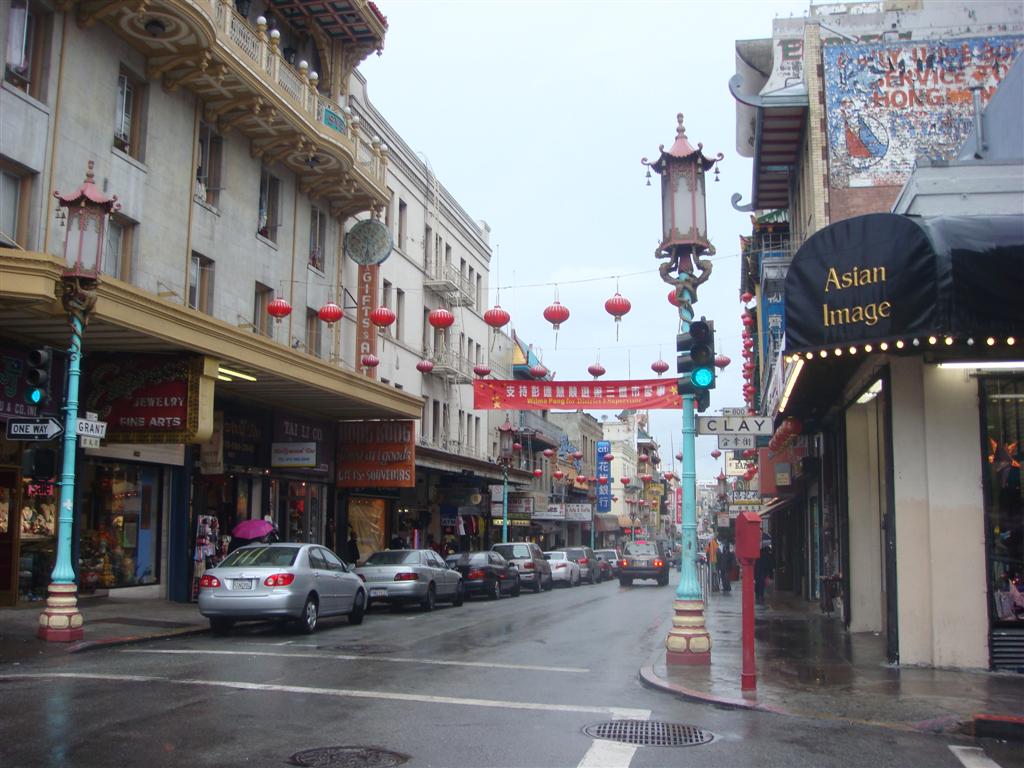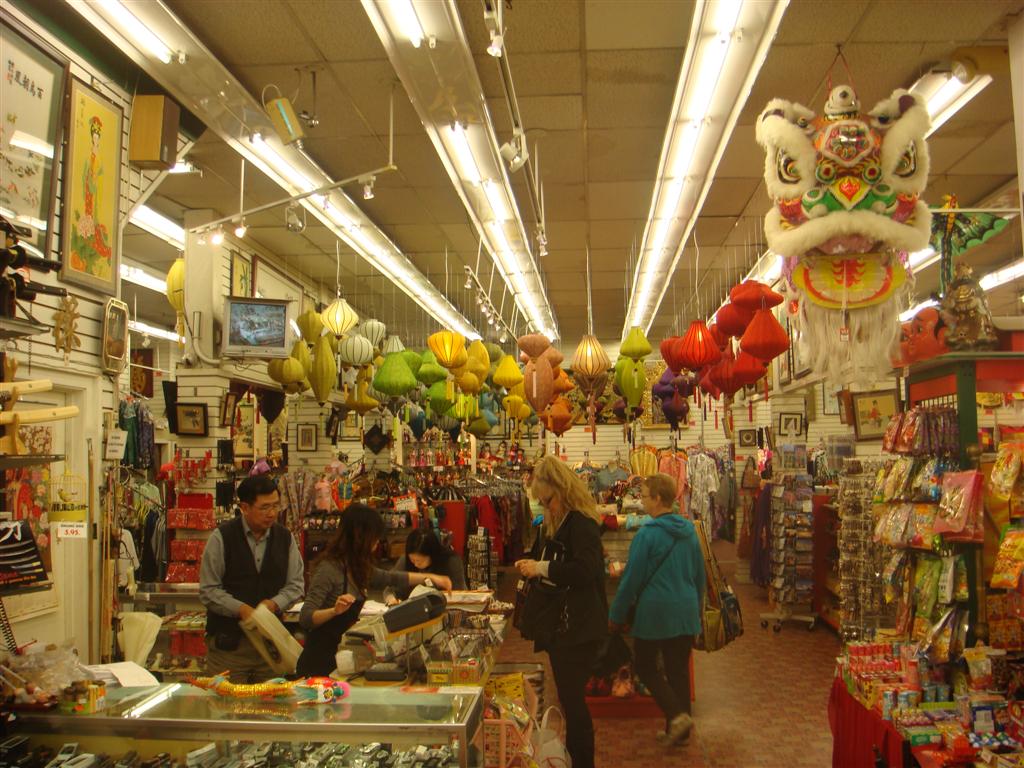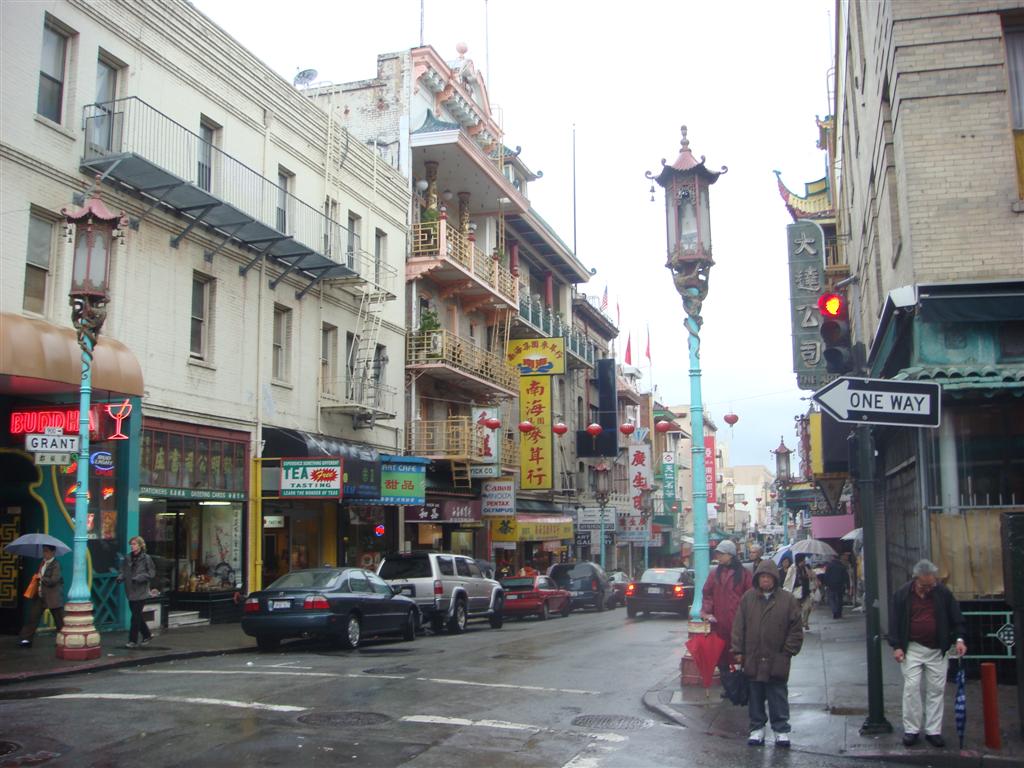 Wherever we go, I always search for the "Best Pizza", "Best Hamburger",
"Best Breakfast", "Best Italian Restaurant" and other "Best of" locations.
Joes' Cable Car Restaurant started in 1965 and has been voted the best
hamburger in San Francisco. We had lunch here on Saturday. This restaurant
was featured on the Food Network and definitely lived up to their press!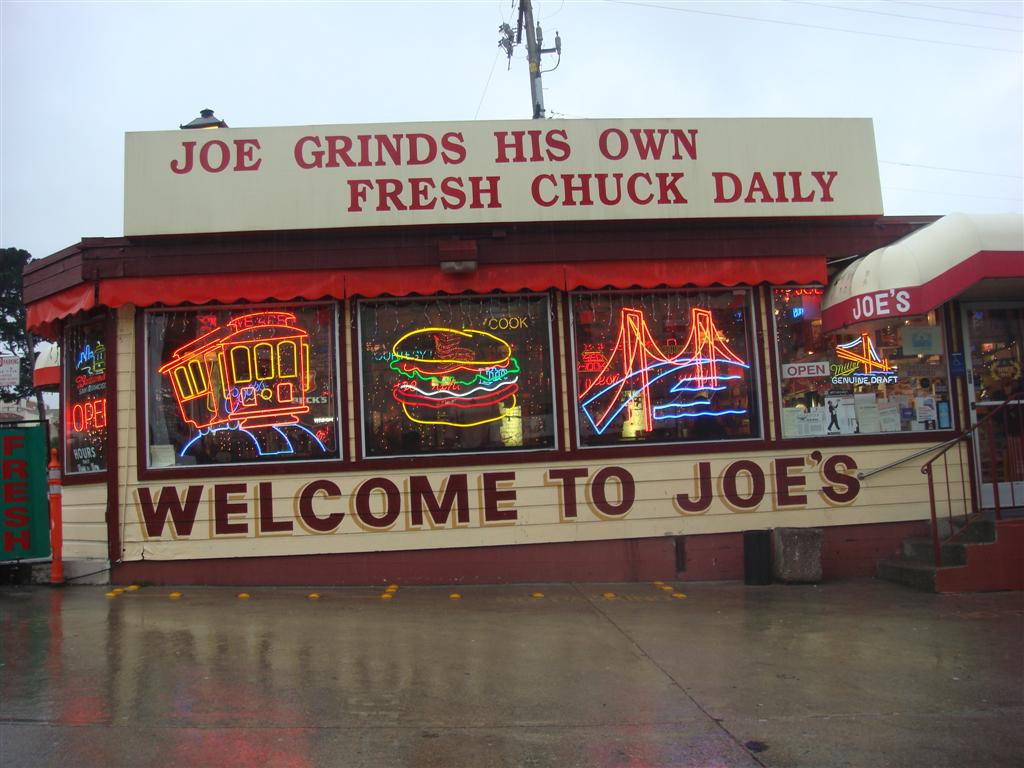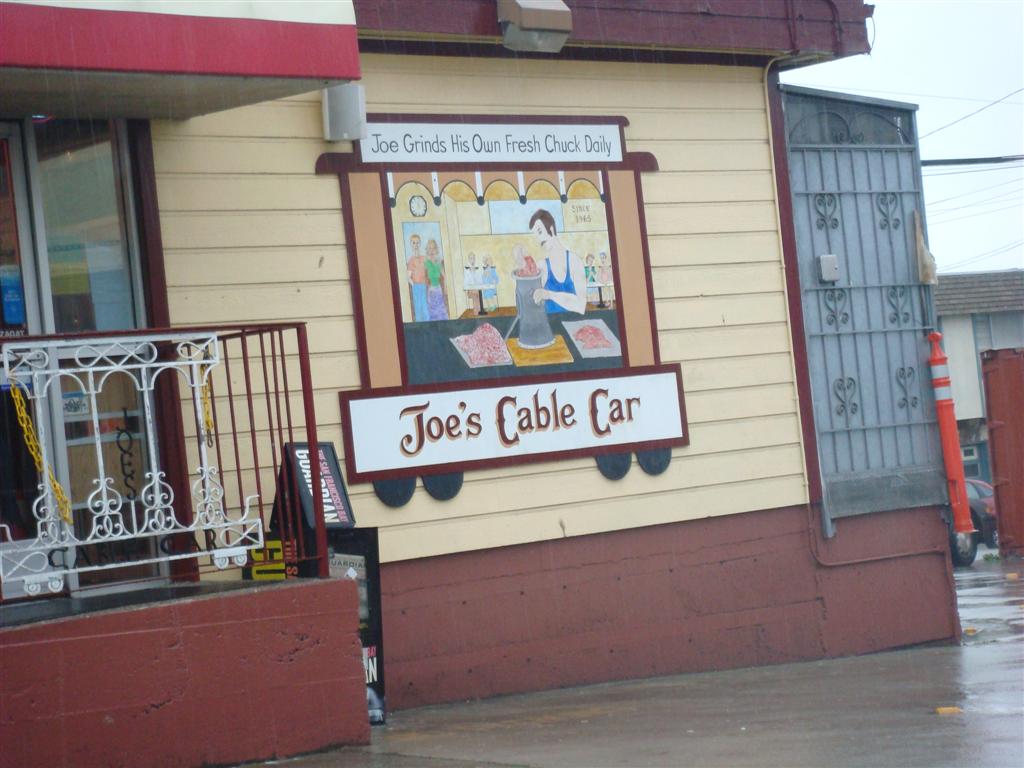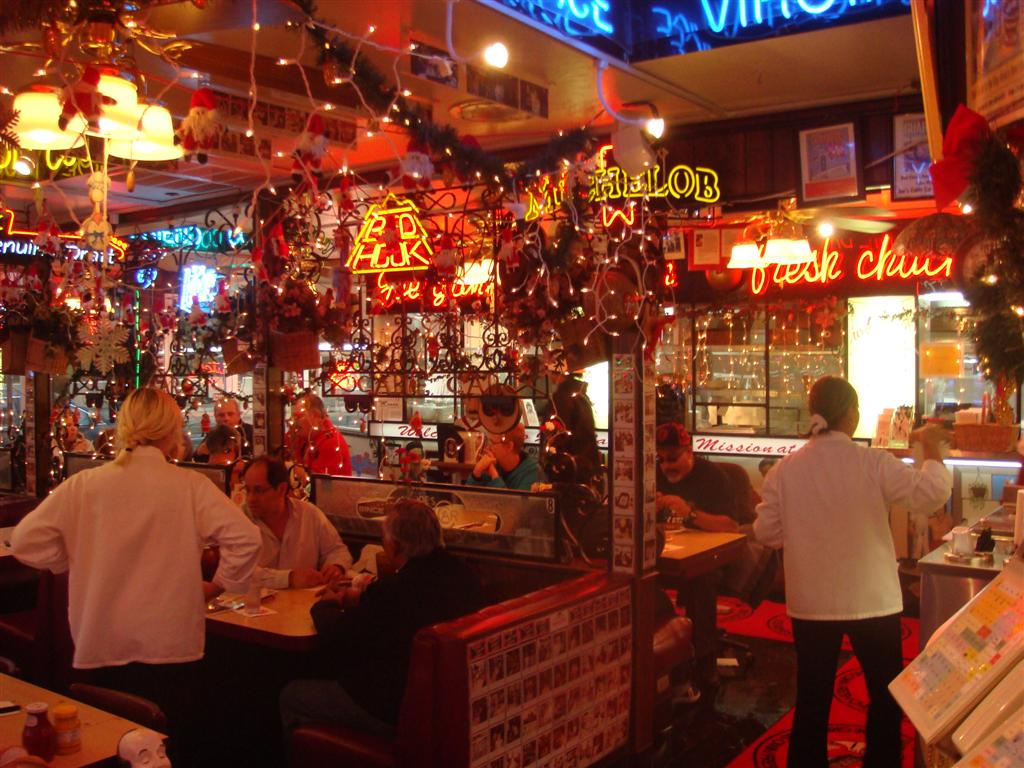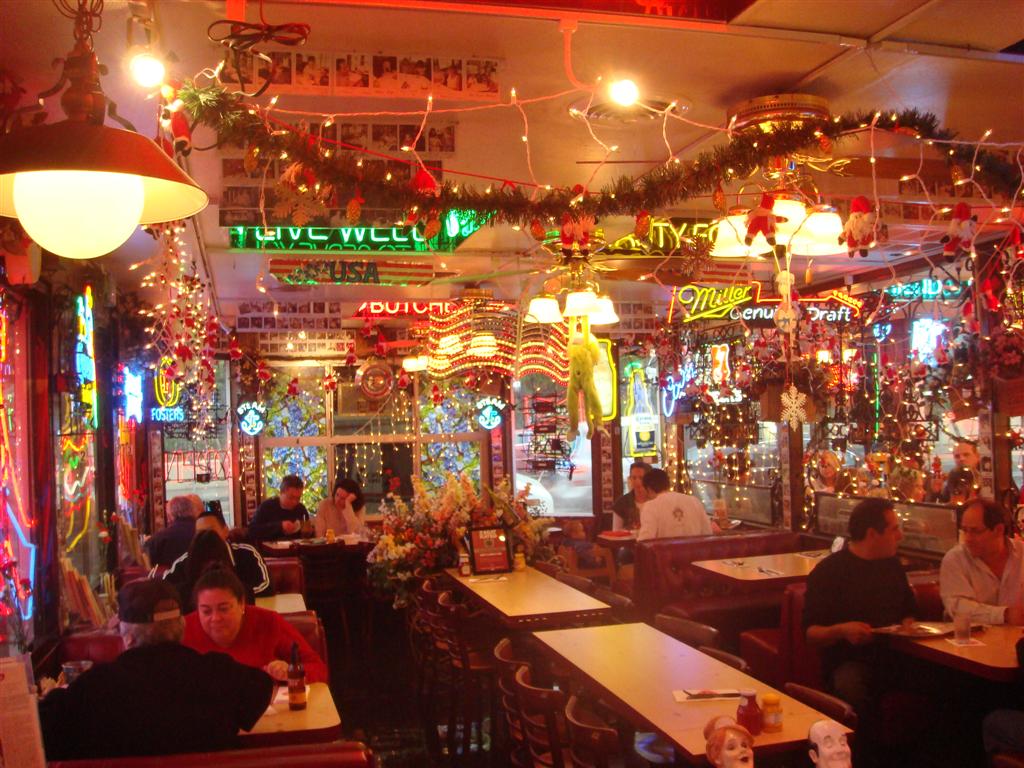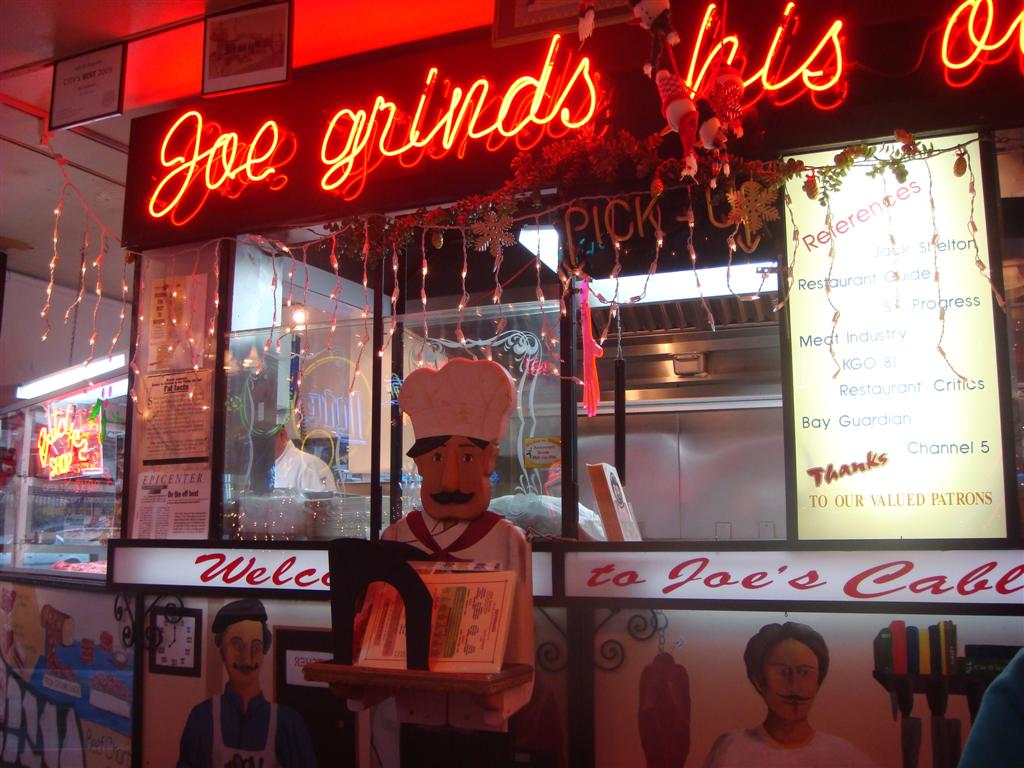 _____________________________________________________________________________________________________________________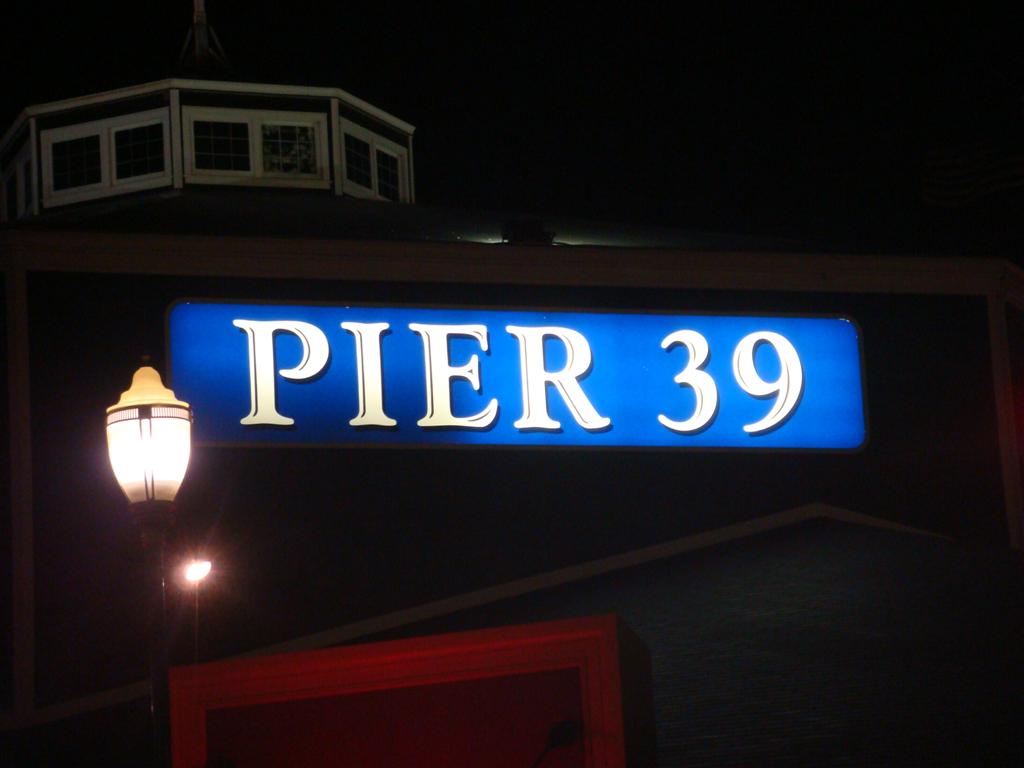 This may look like an island, but it is actually a 500+ ton "barge" that not only
has a functional lighthouse, but a very nice restaurant with seating above
and below water level. We had dinner there with friends from Sacramento.
Forbes Island Restaurant is only accessible by boat.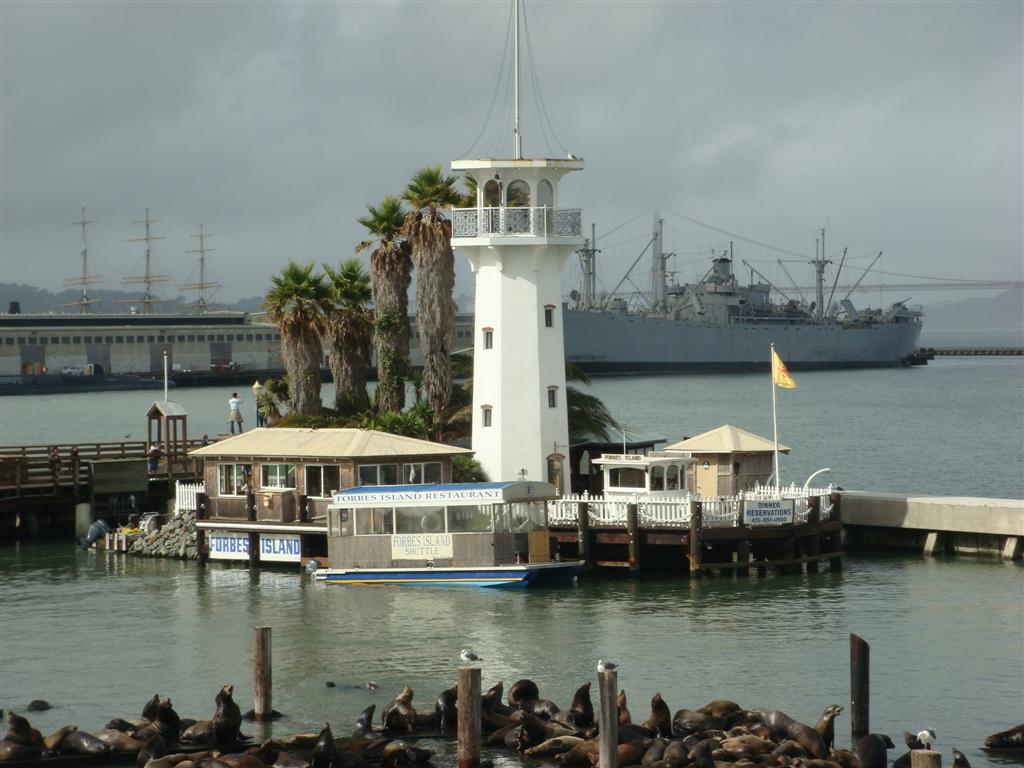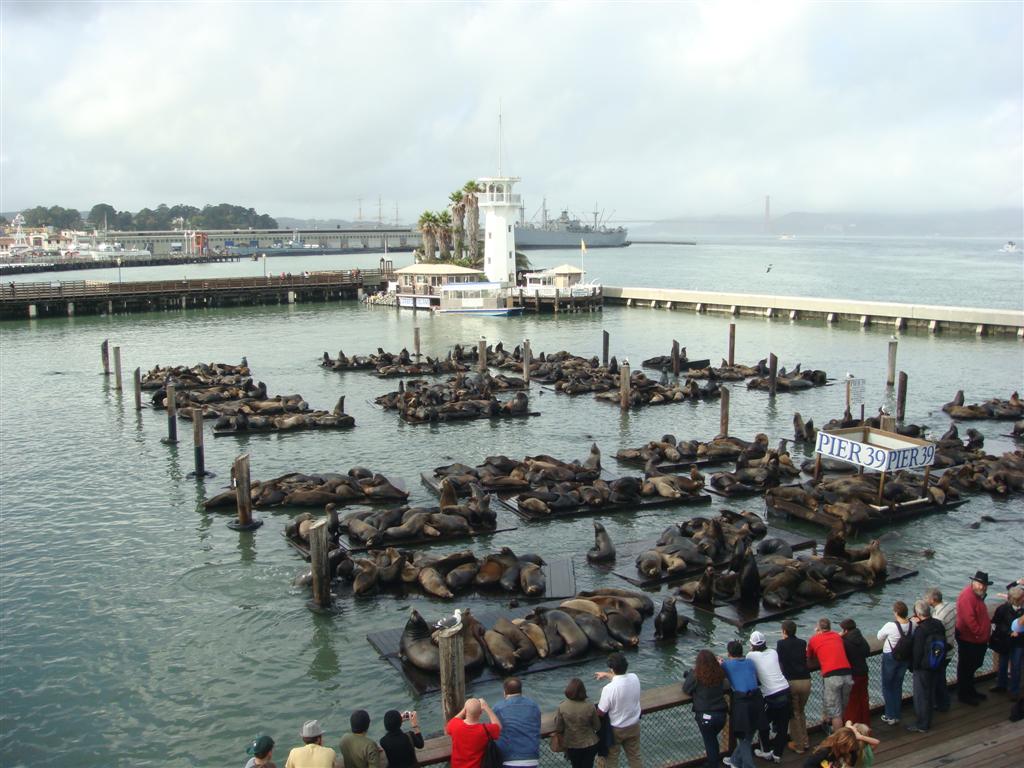 The Forbes Island Restaurant shuttle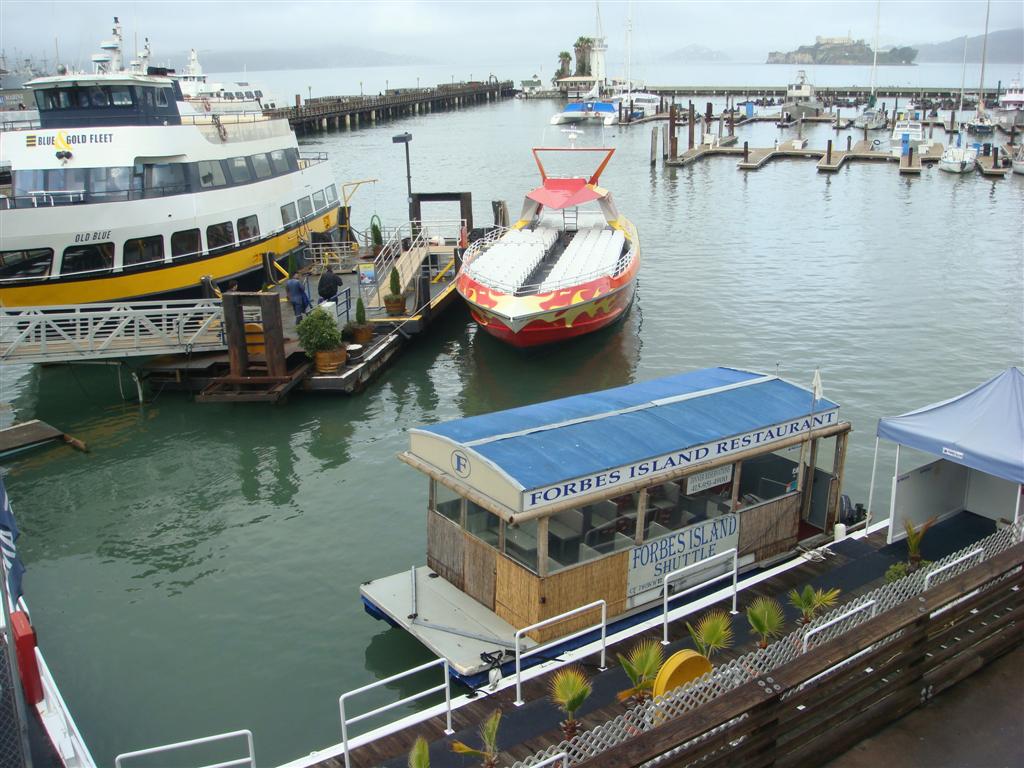 Dennis and Penny Ramey (Penny graduated a year behind us at Fox) told
told us about the restaurant when they were visiting Las Vegas, so we
arranged to meet them there for dinner. They live in Sacramento, Ca.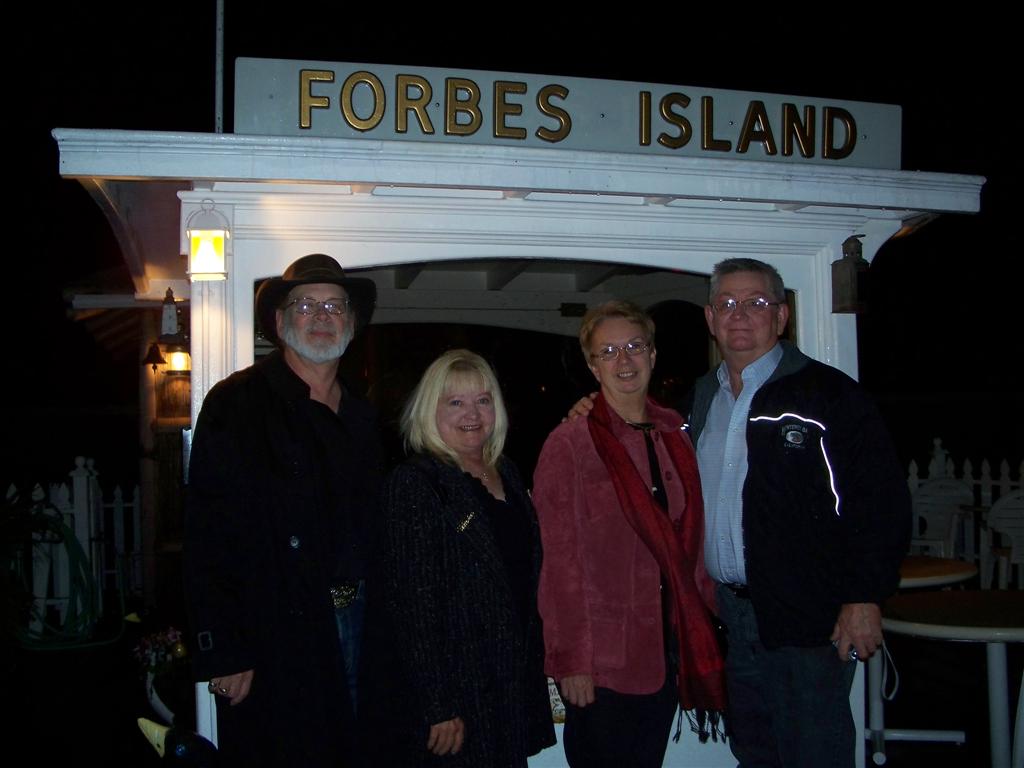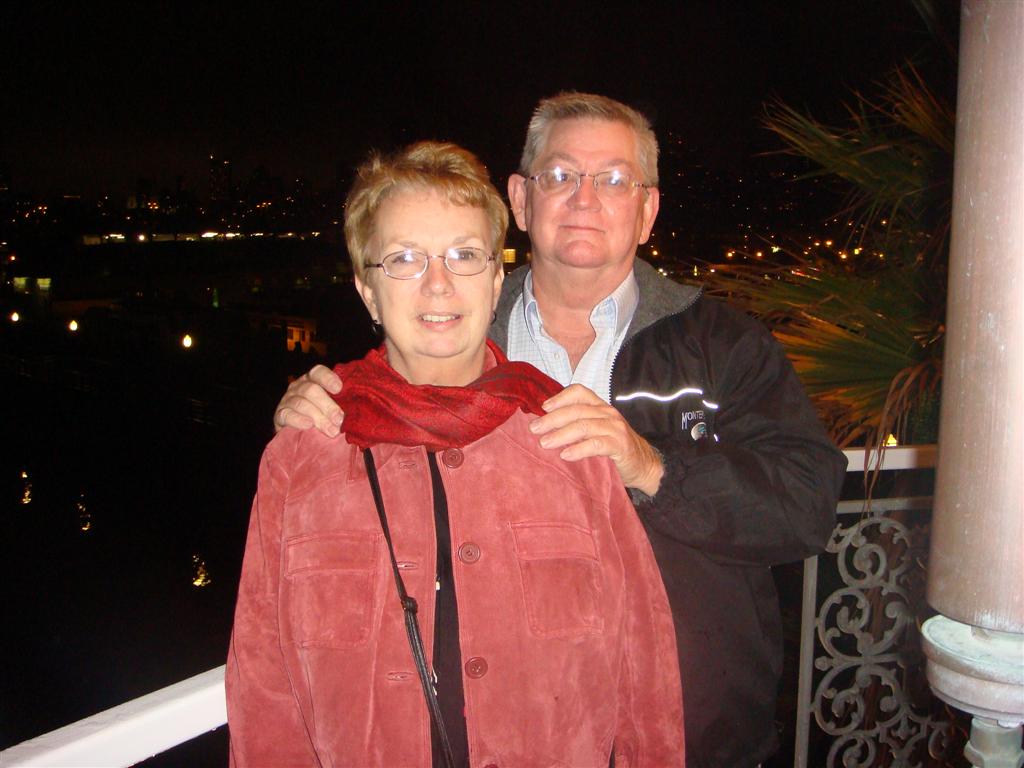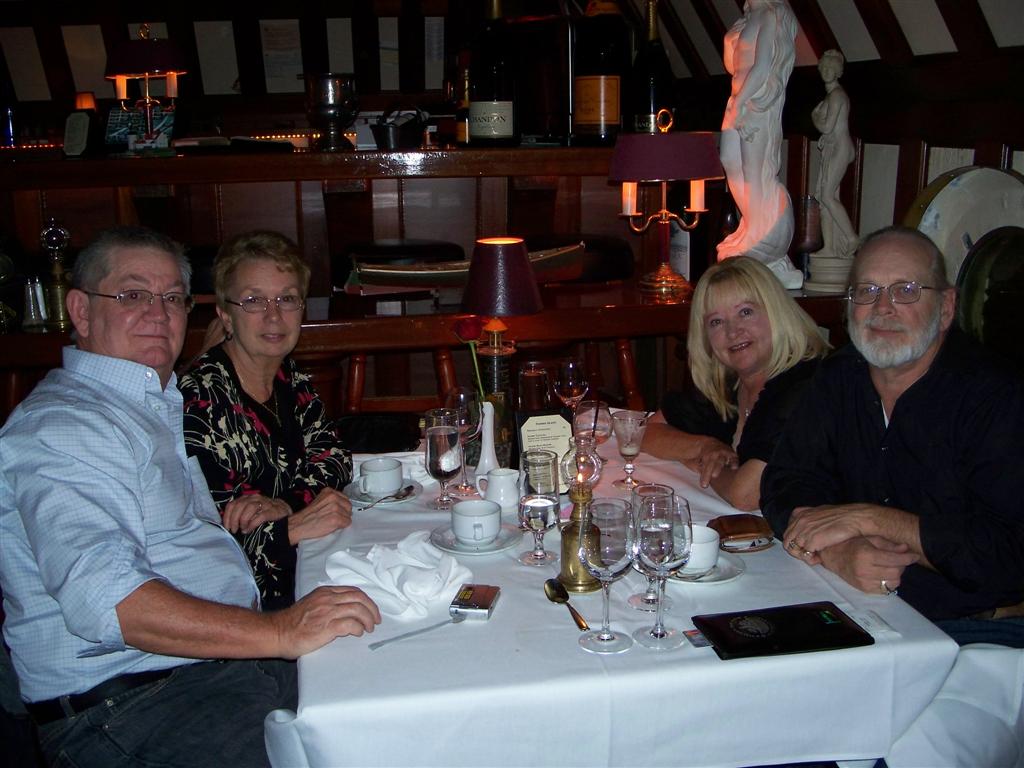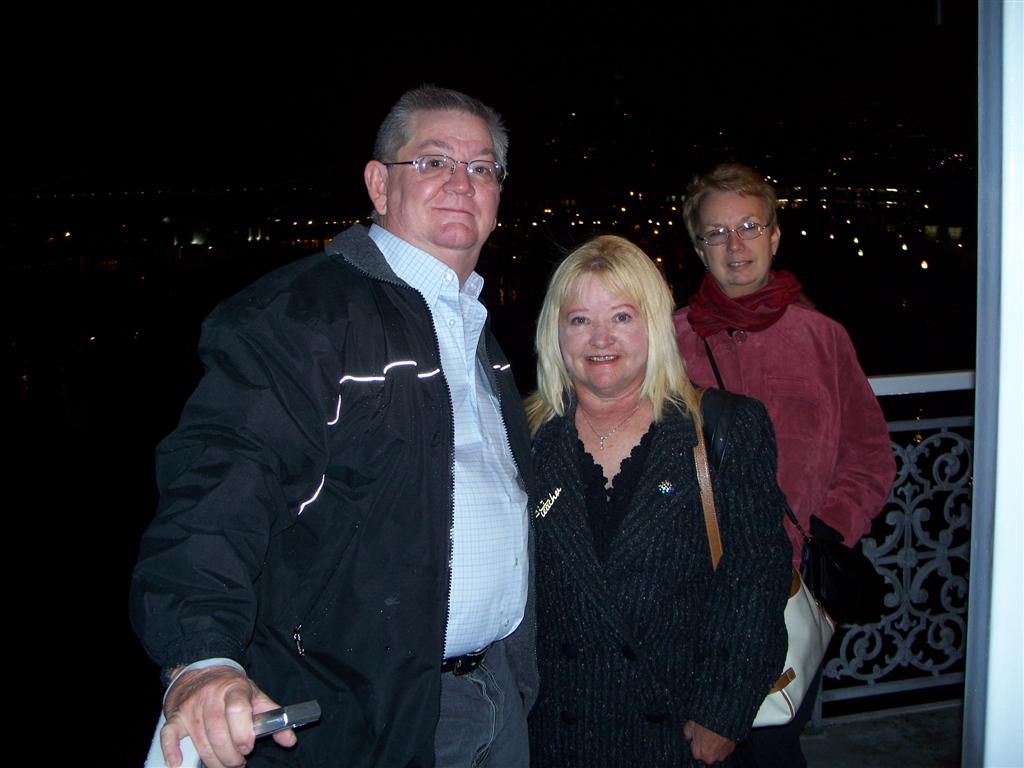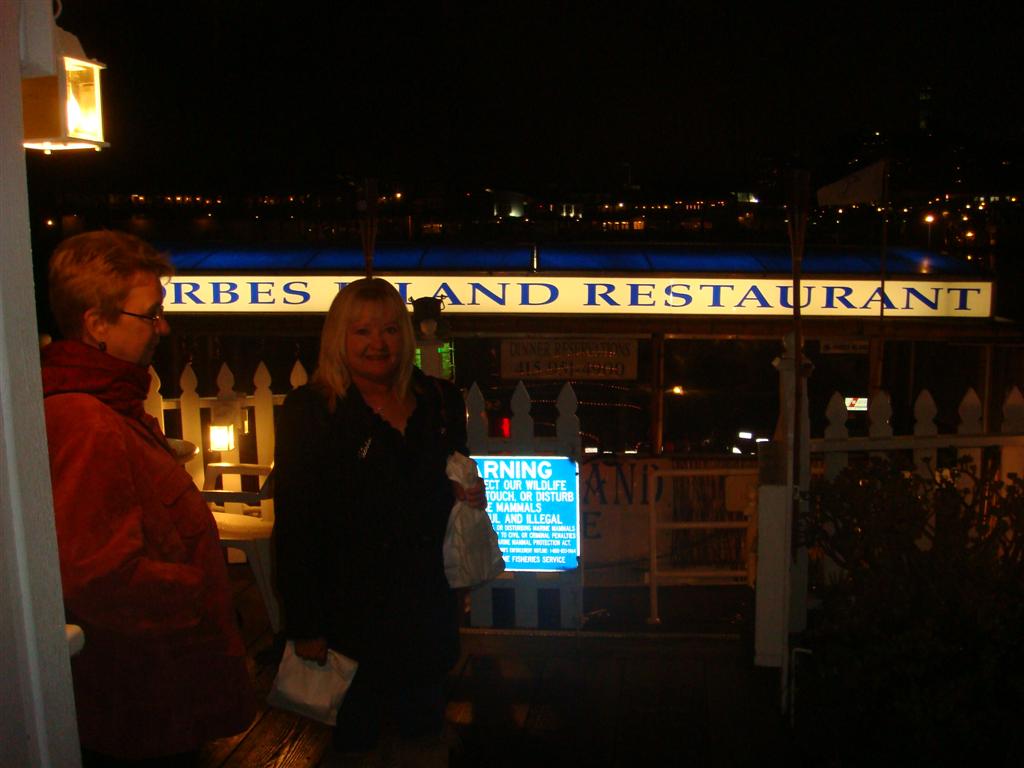 The Captain...and owner...of Forbes Island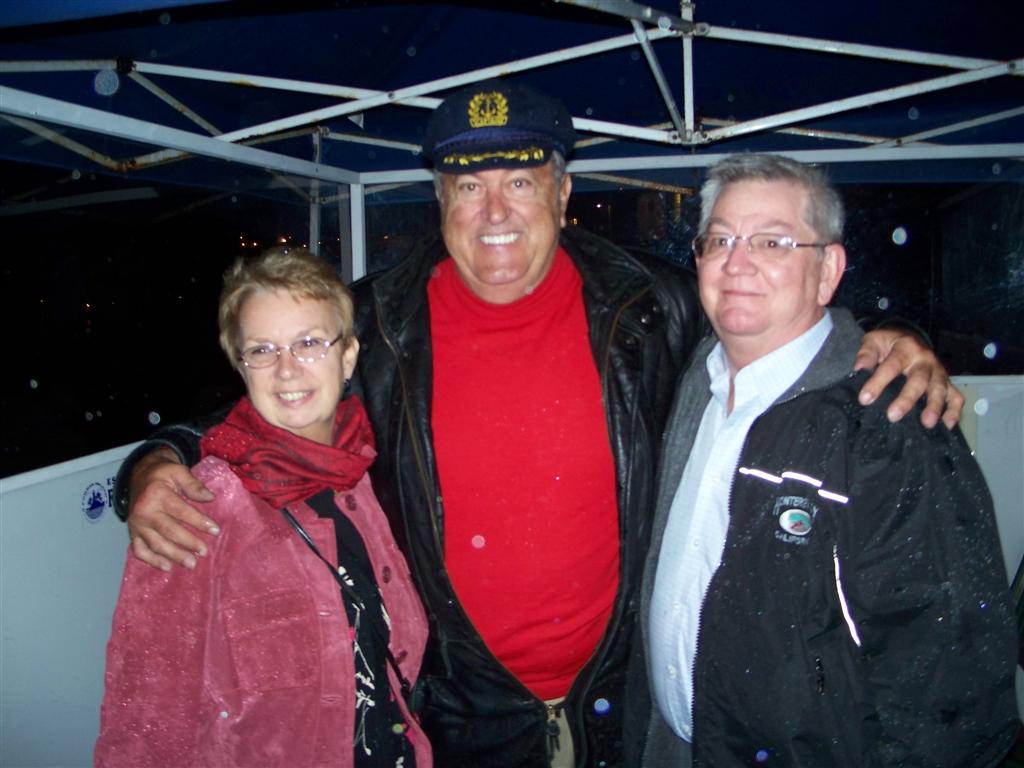 A little history of the "island" (courtesy of this info above the urinal)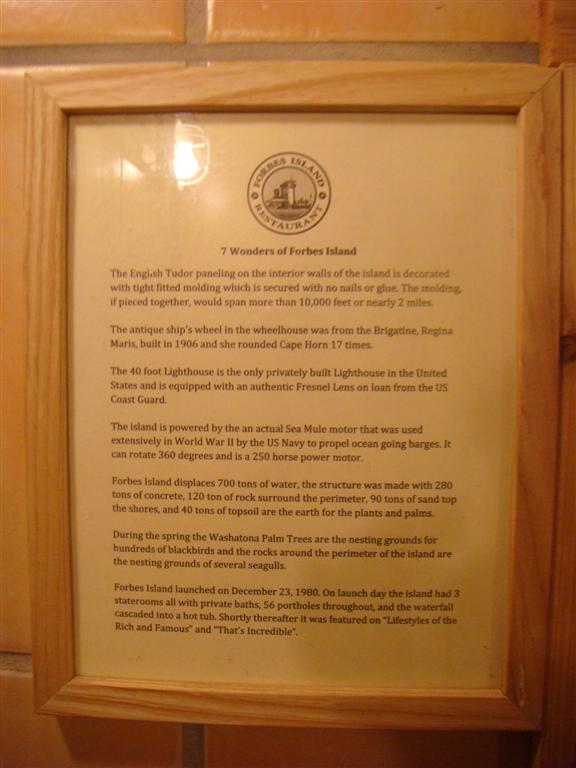 The Captain's Quarters; The gals had to pass thru this room to access
the ladies room. The guys had to just hang it over the side of the "island"!
Wow, was that water cold (and deep)!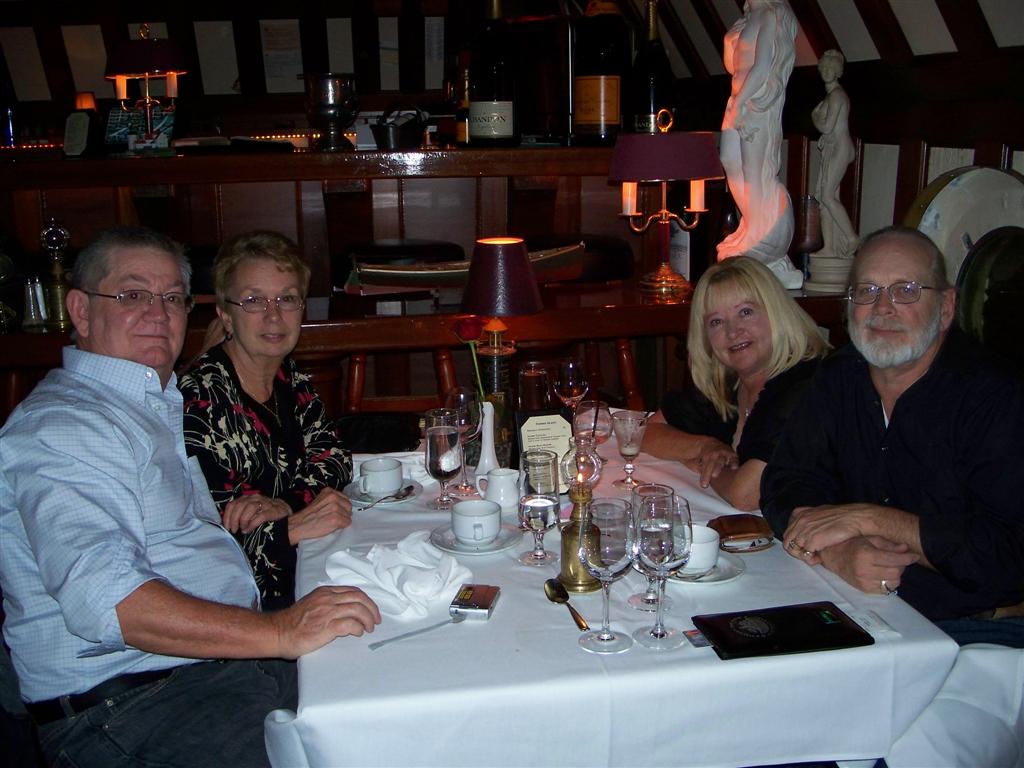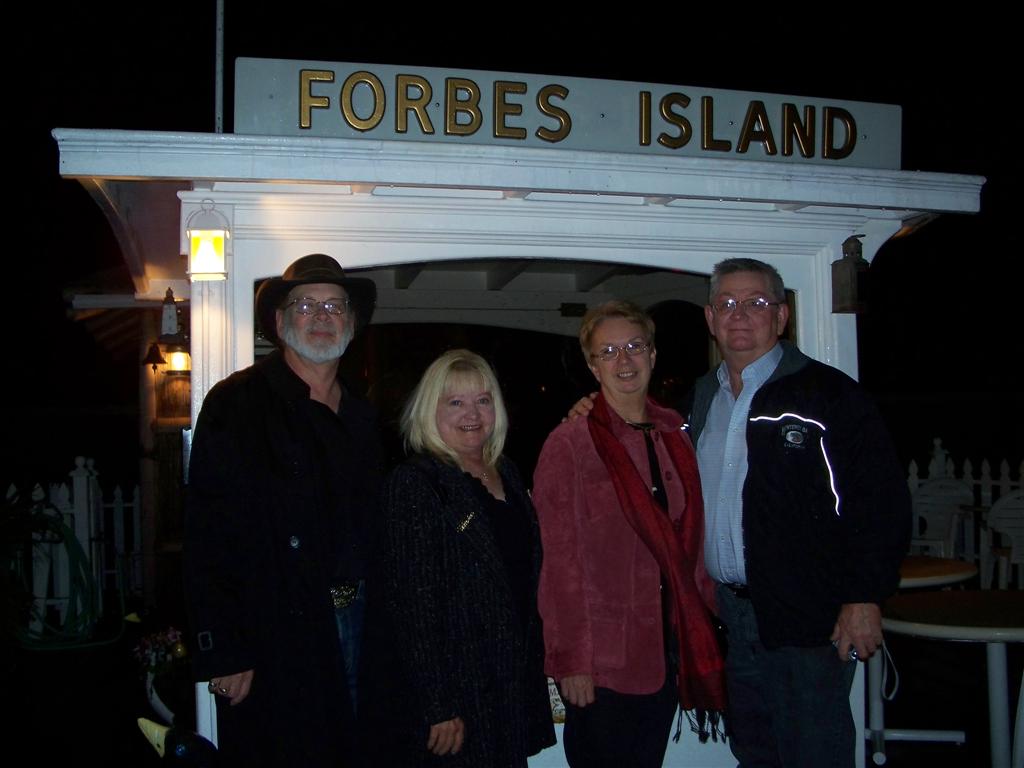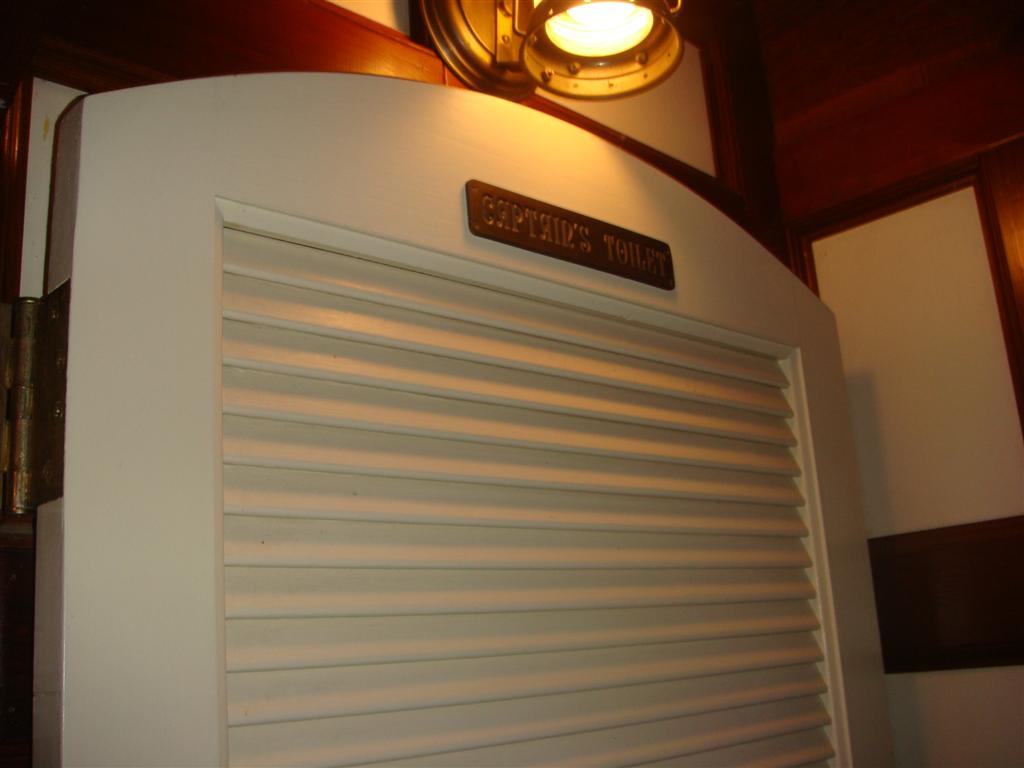 Sunday started with breakfast at the Eagle Cafe on the Wharf. This is another of
those "Best Of" locations and we always have breakfast here at least once every trip.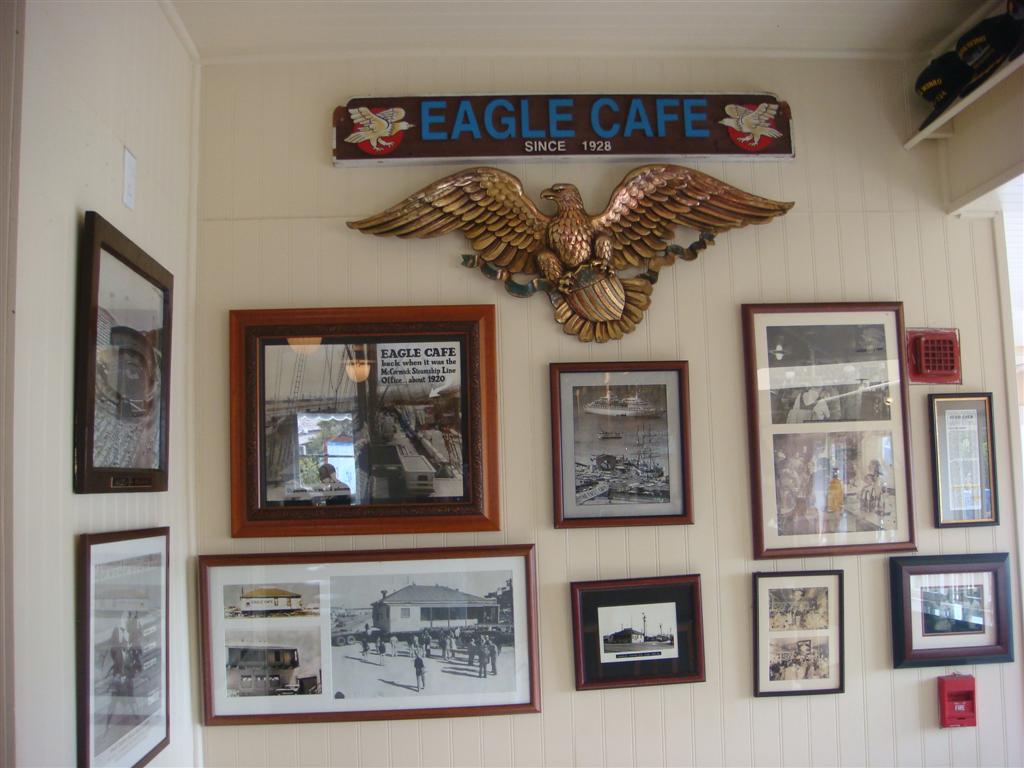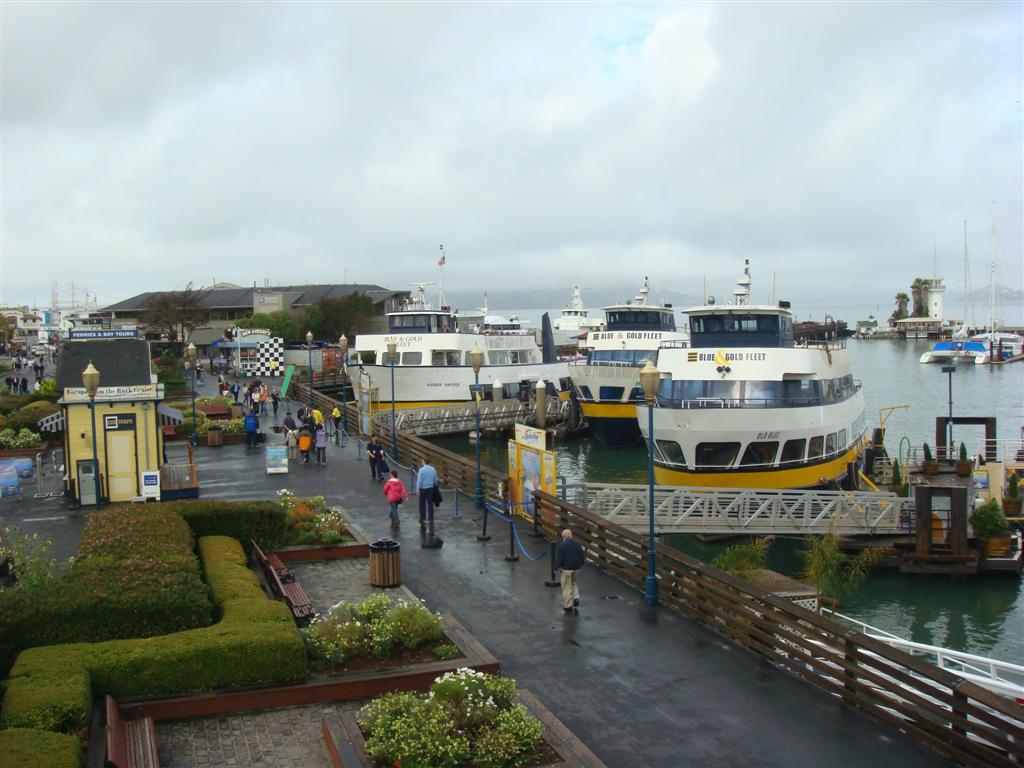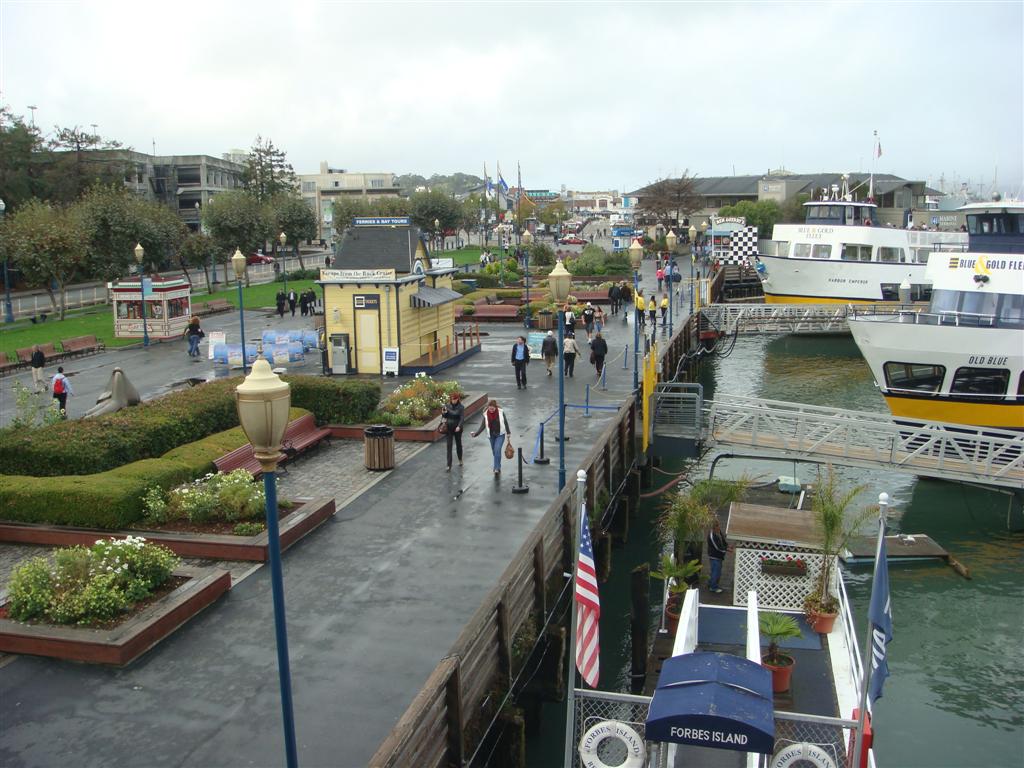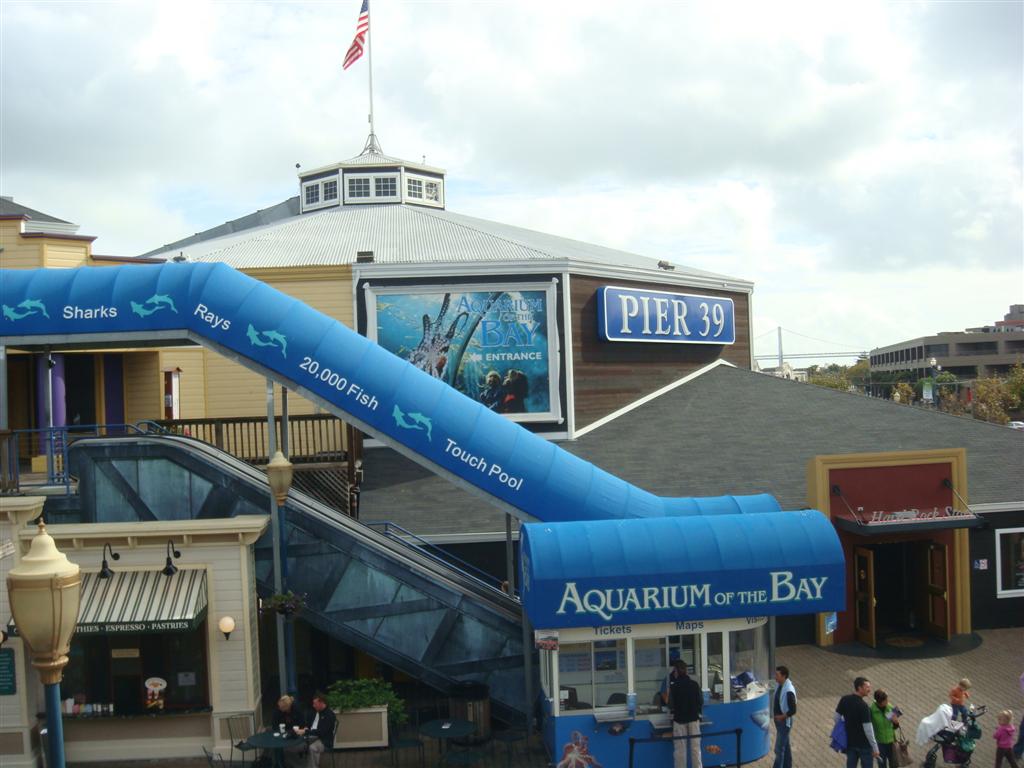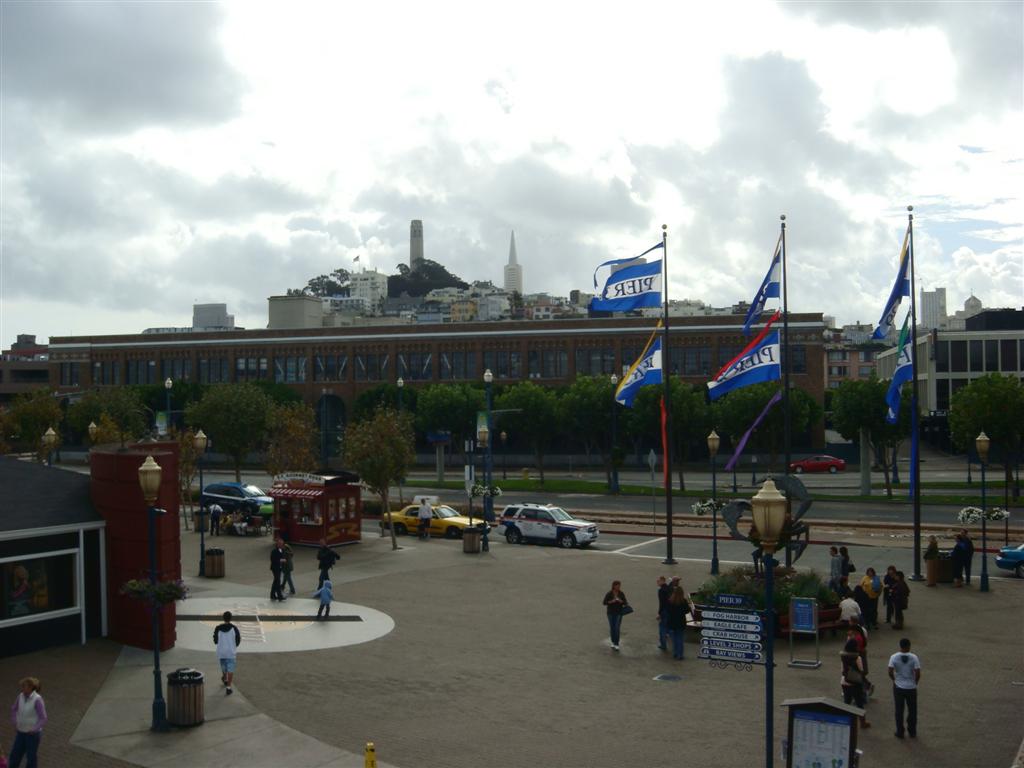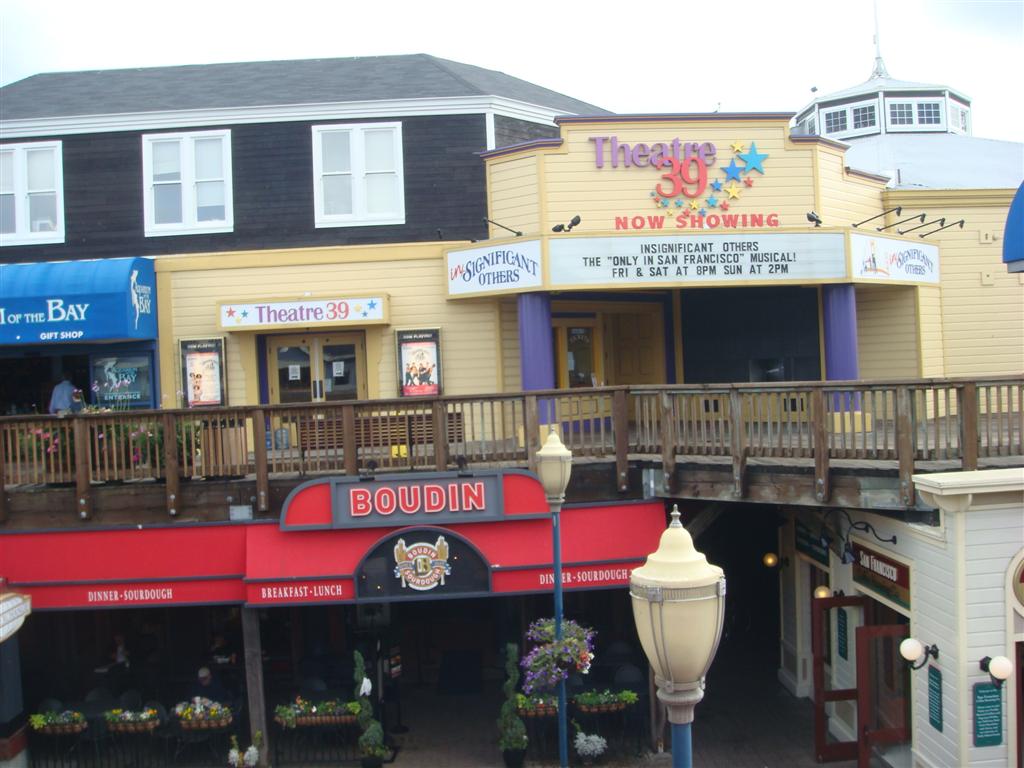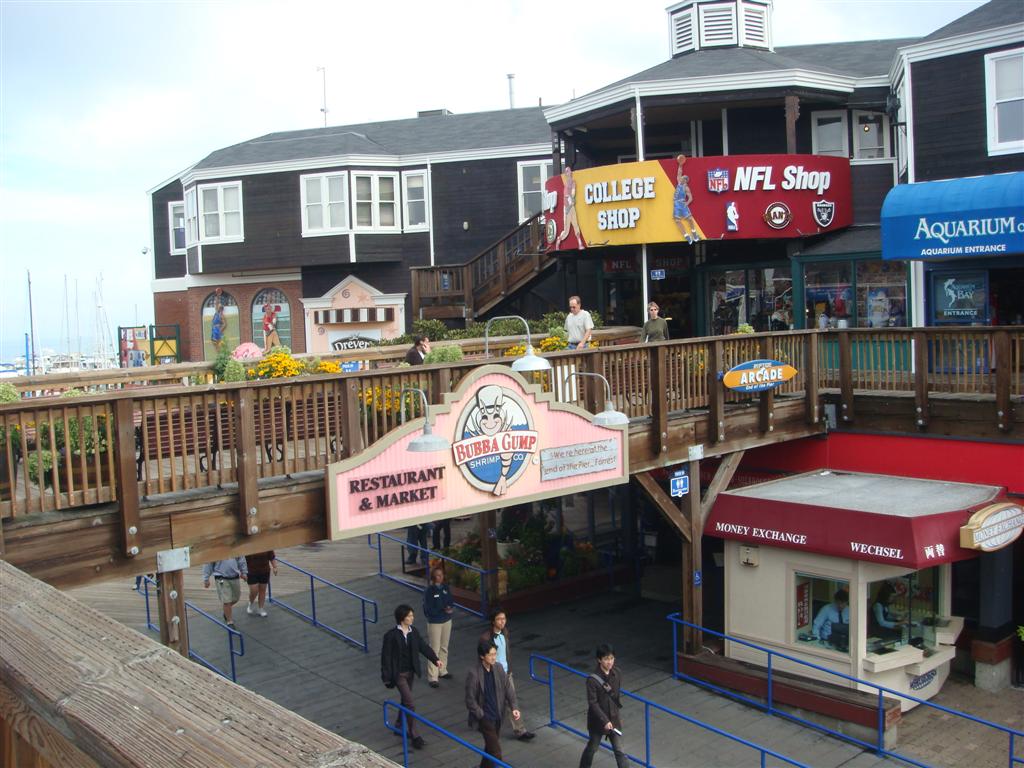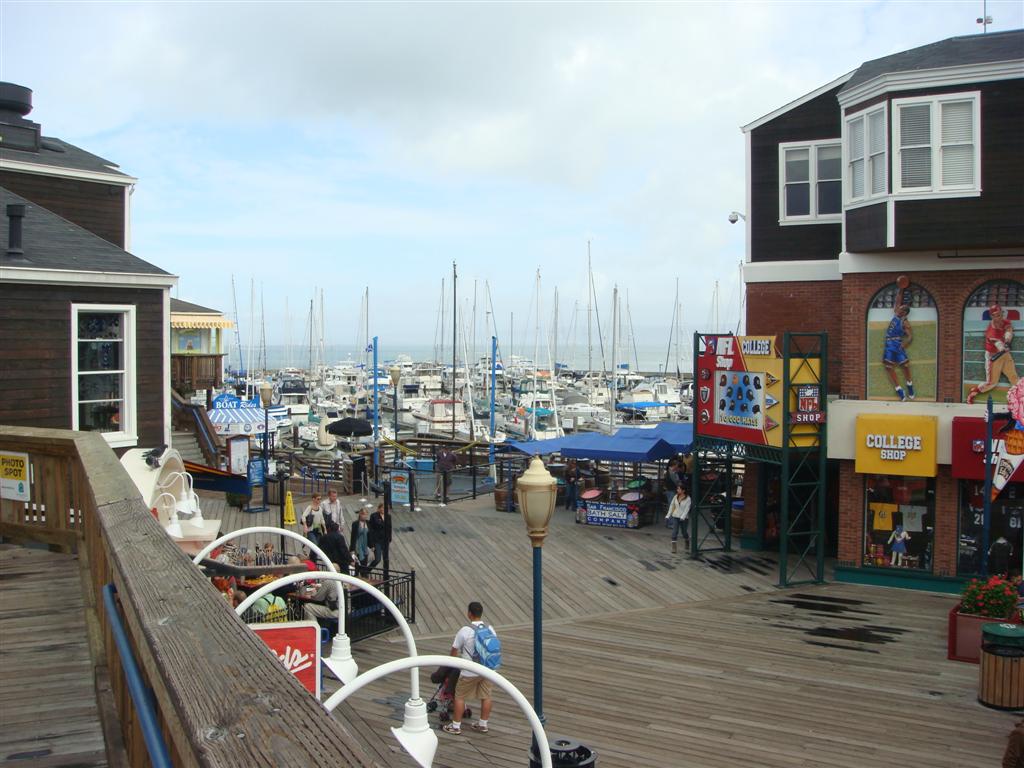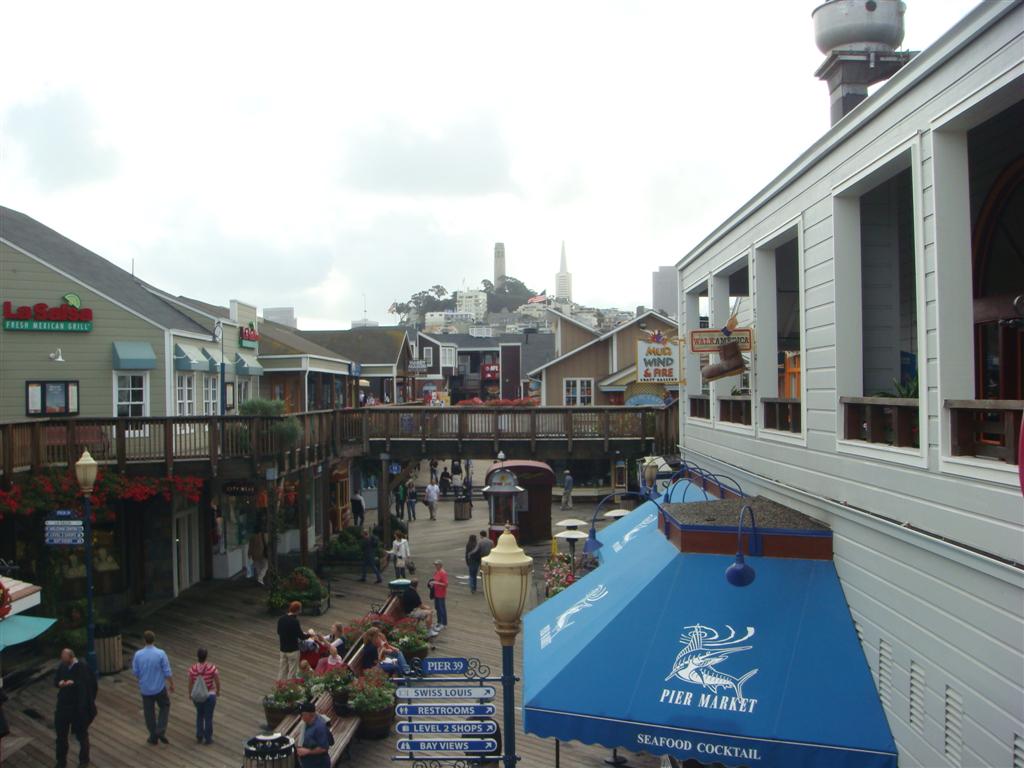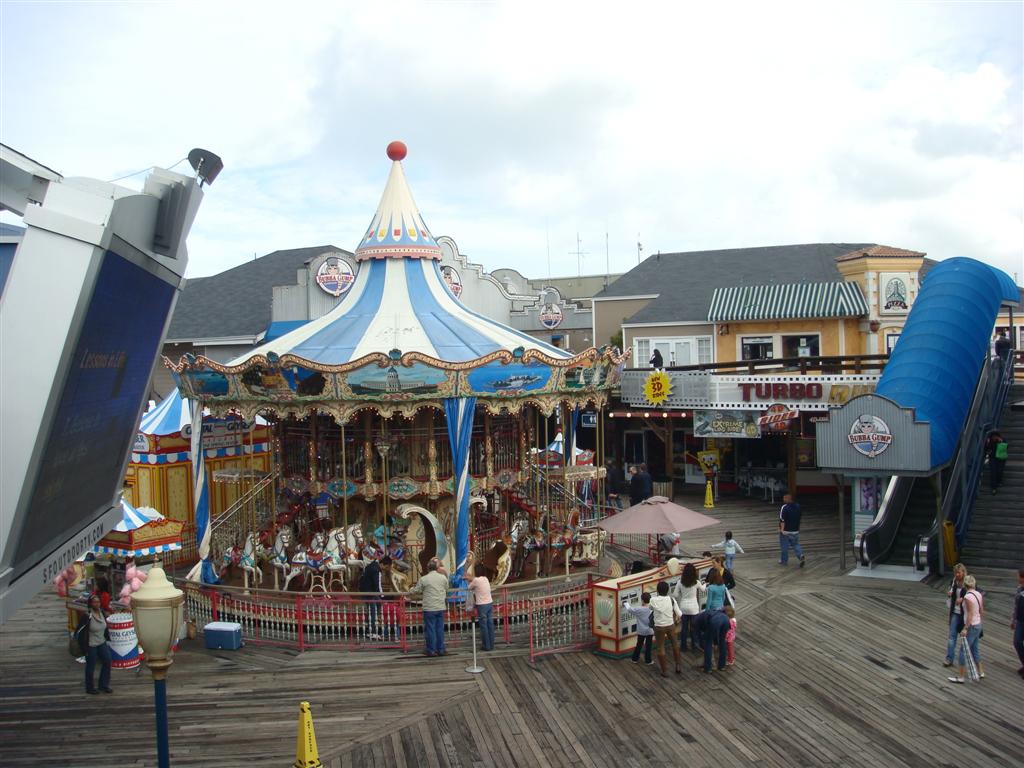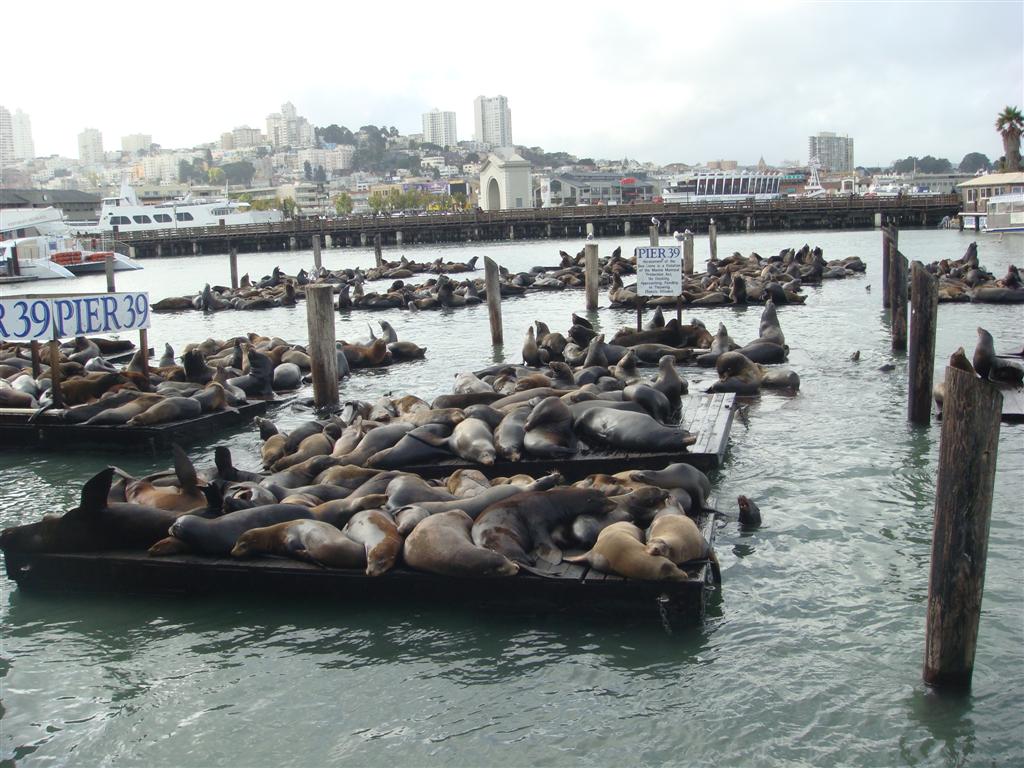 Boudin Bakery; Boudin has been baking since 1849 and is known for their
sourdough bread. During the earthquake of 1906, they managed to save
the "mother dough", which continues to generate yeast still used today.
They have two restaurants inside, tours of the bakery and you can even
watch a few of the bakers work the dough thru one of their big windows.
We always bring back several loafs of their sourdough bread.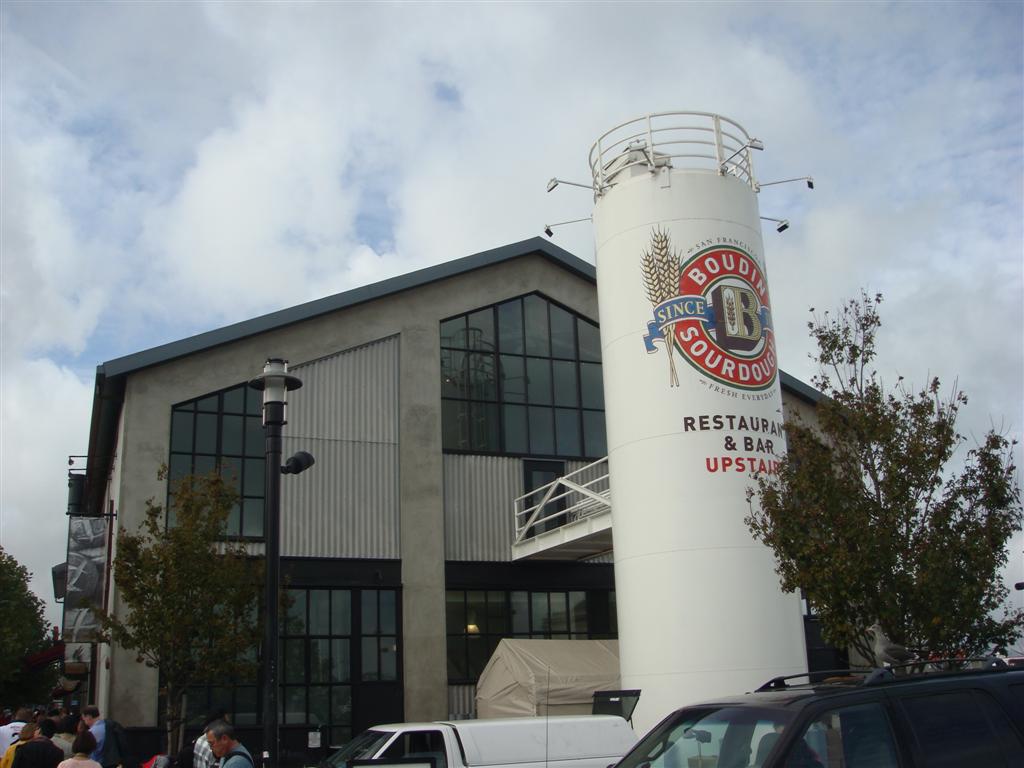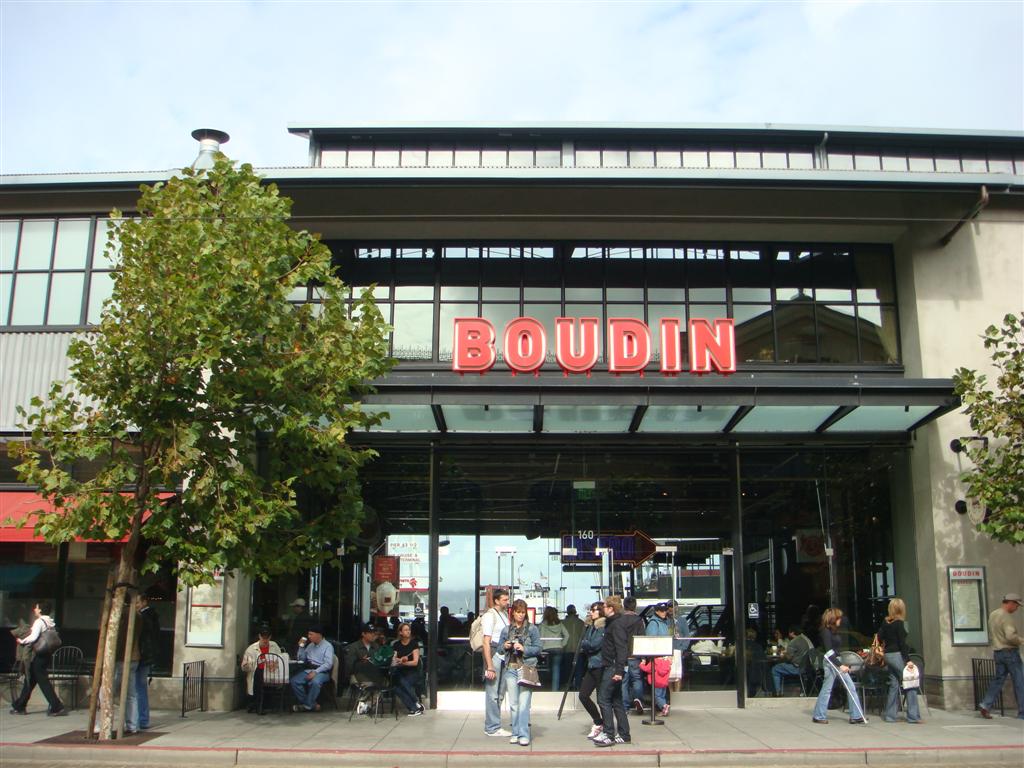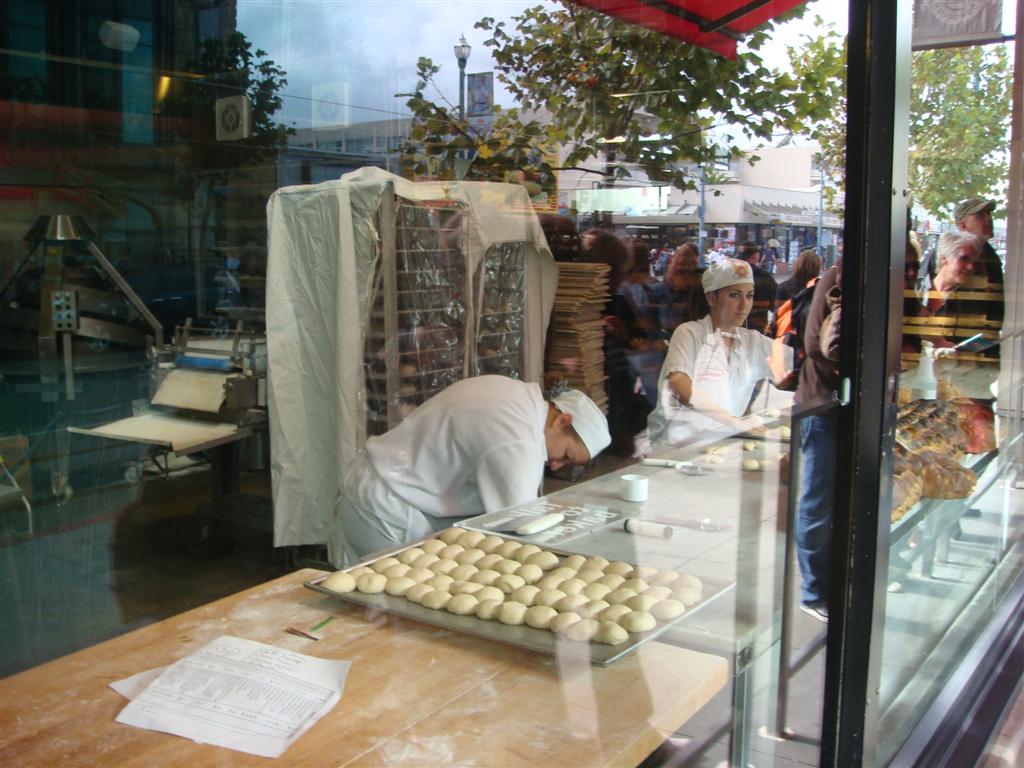 Fort Point (on the left) - This fort was built in the 1850s to protect San Francisco.
We had to kill some time before heading to the airport on Sunday, so after a nice
breakfast on the Wharf, we headed towards Fort Point at the base of the Golden Gate
Bridge. It was overcast and a bit windy, so there were some nice waves coming in.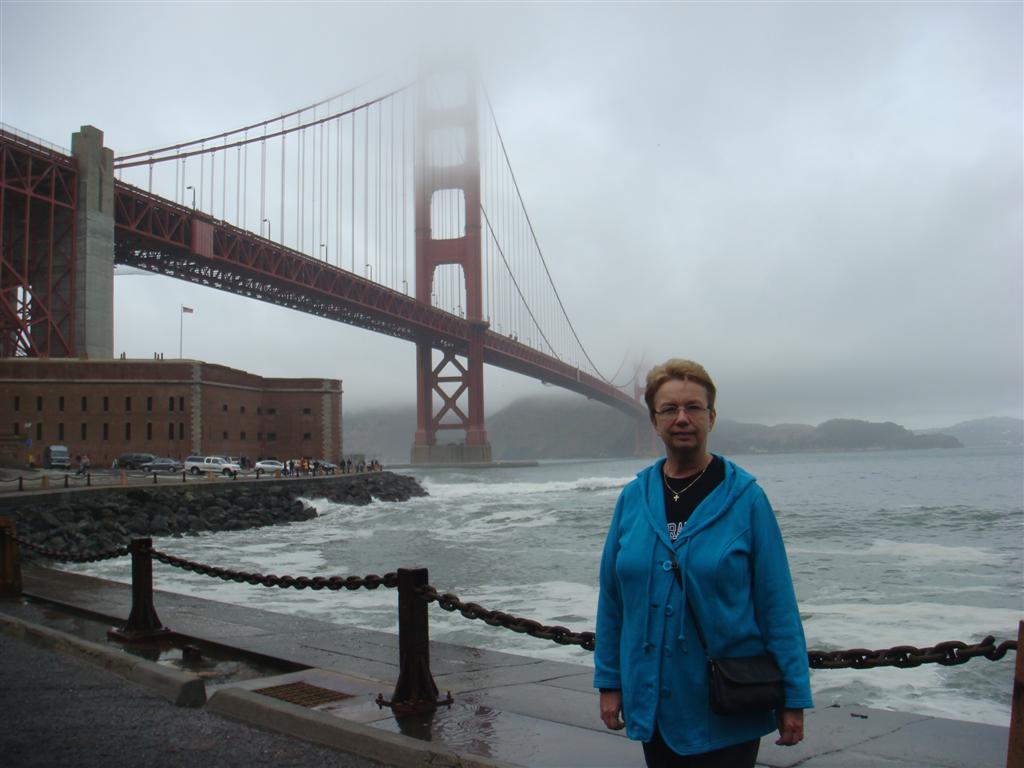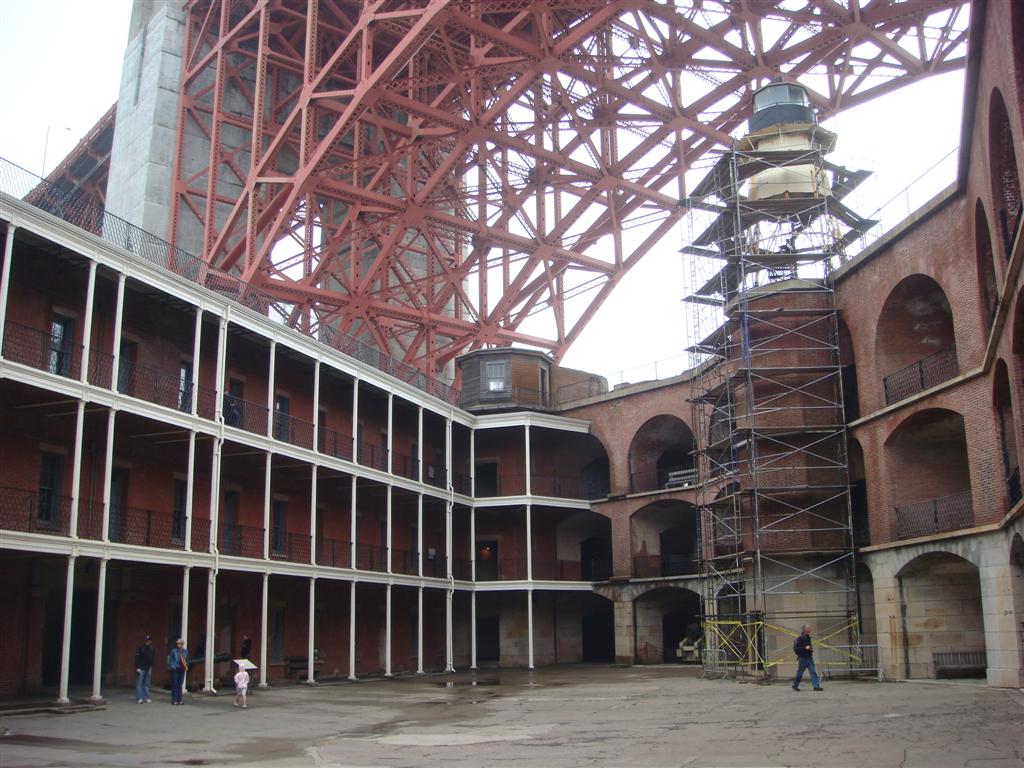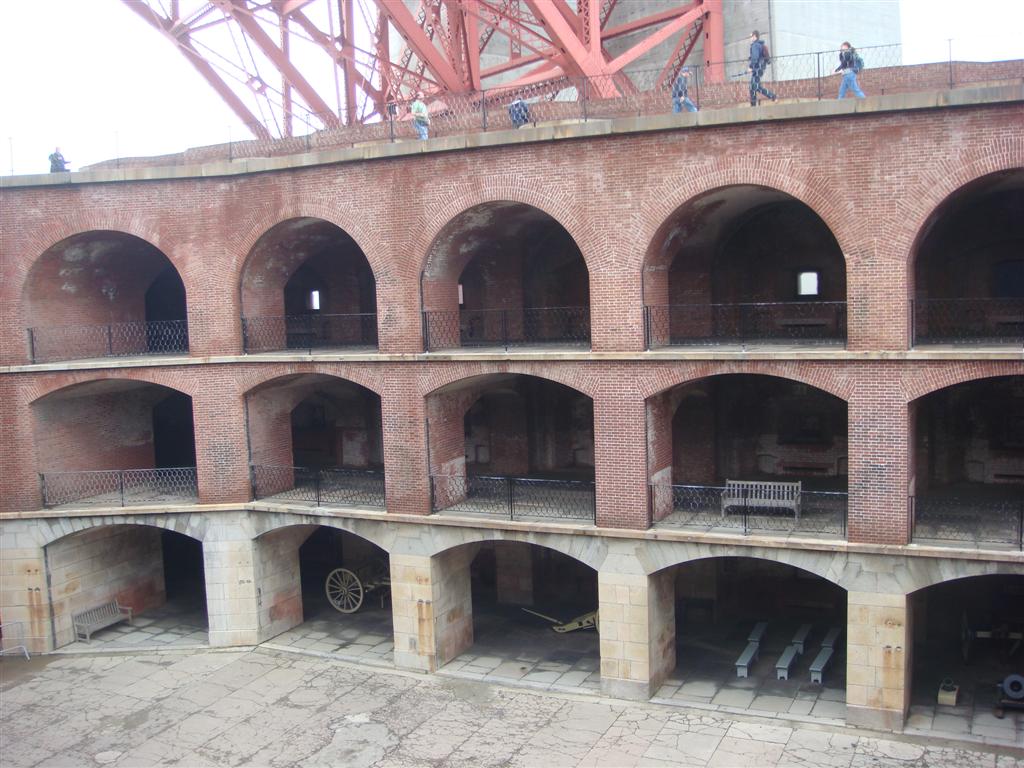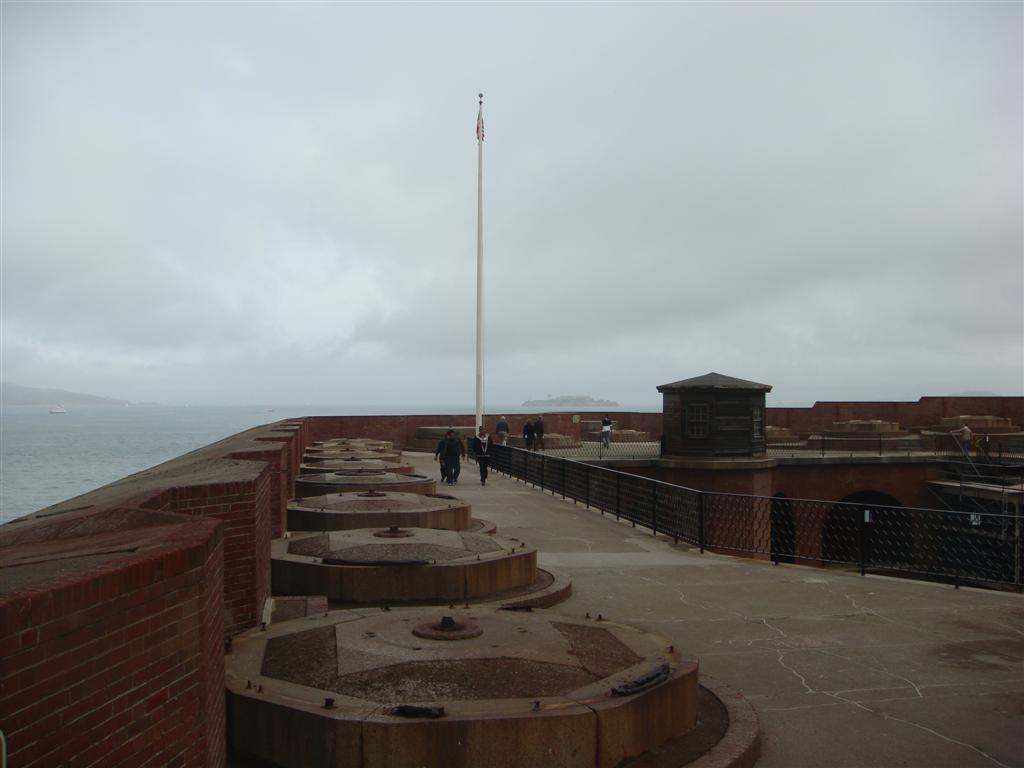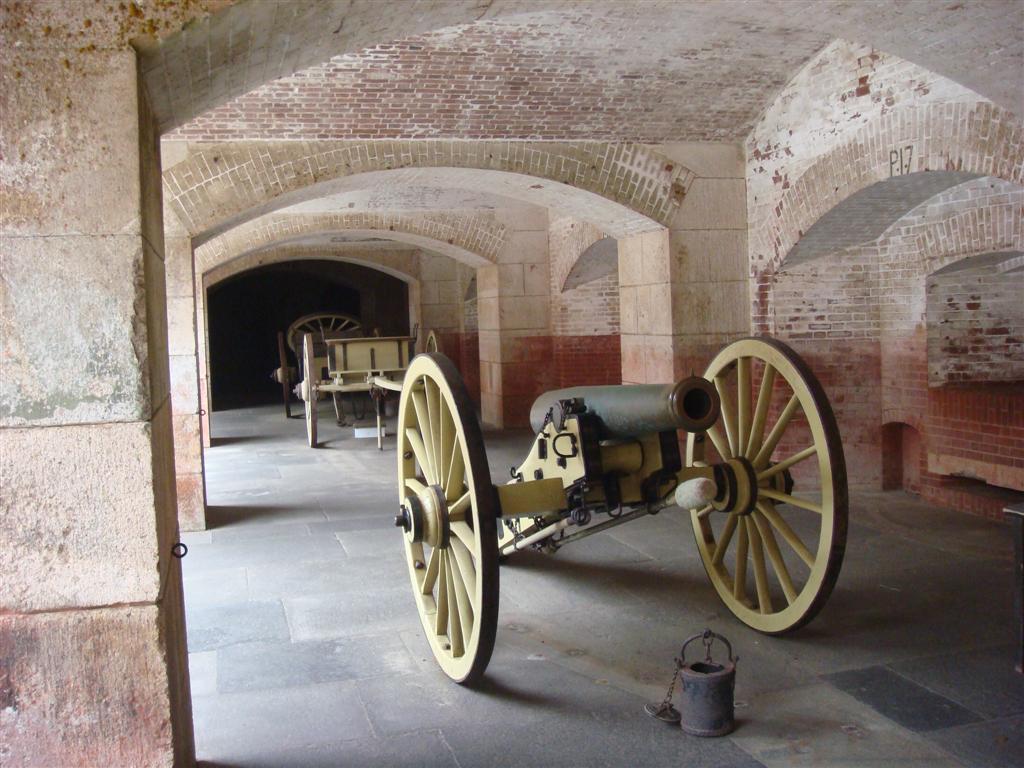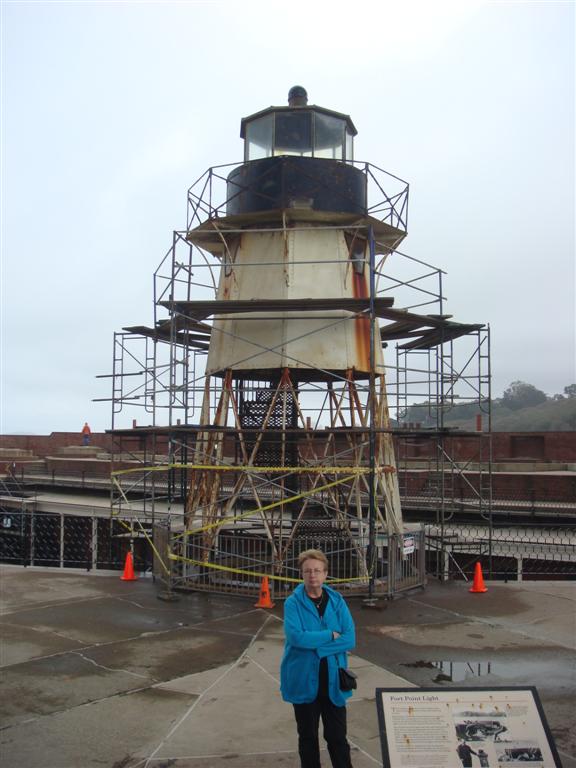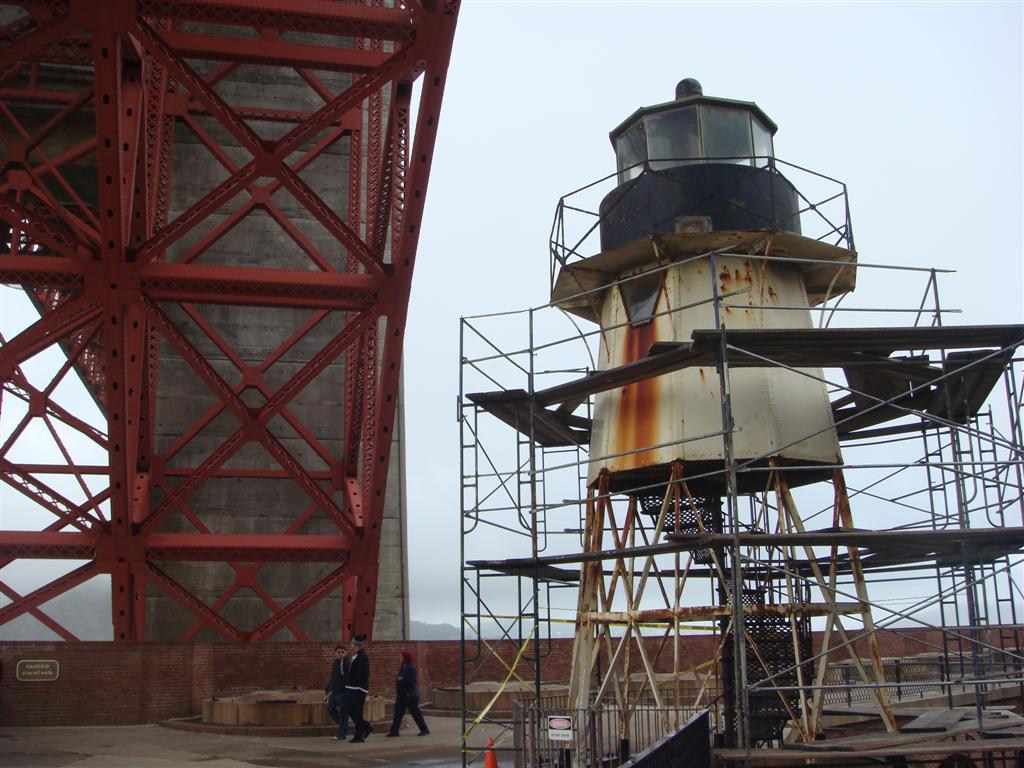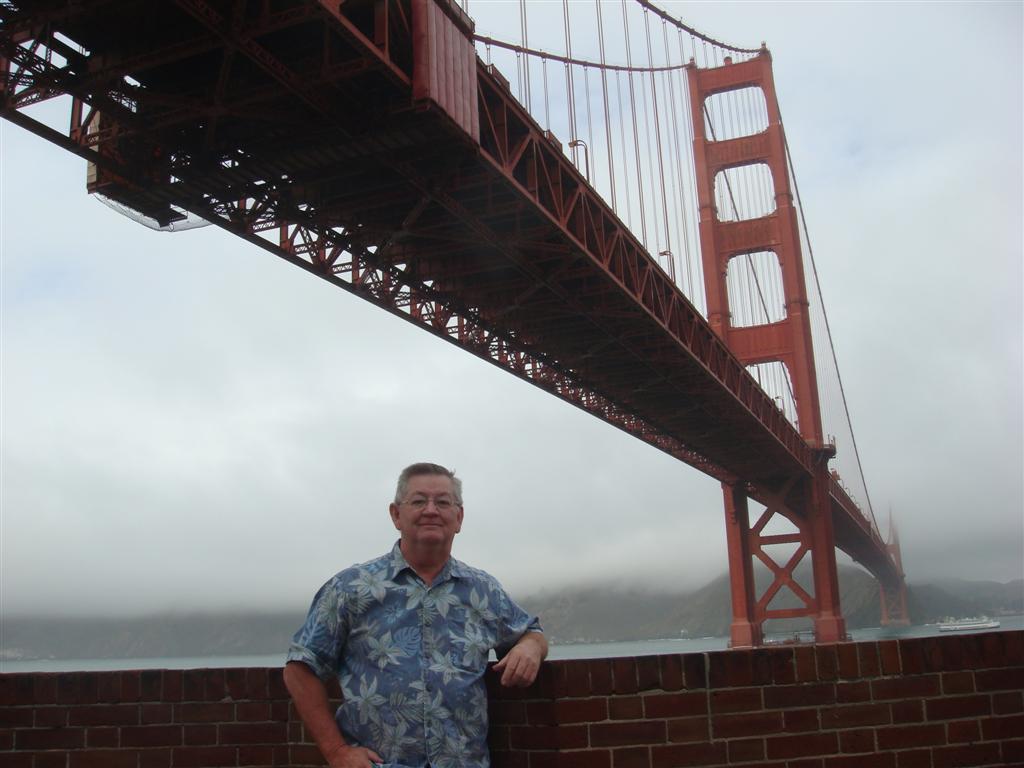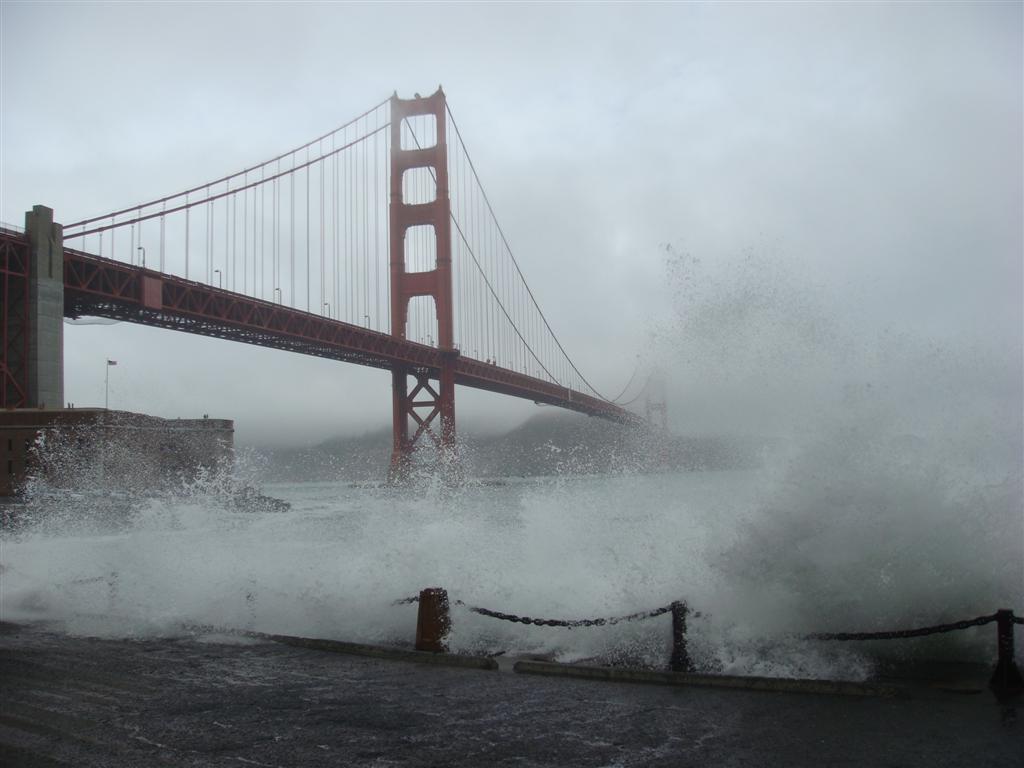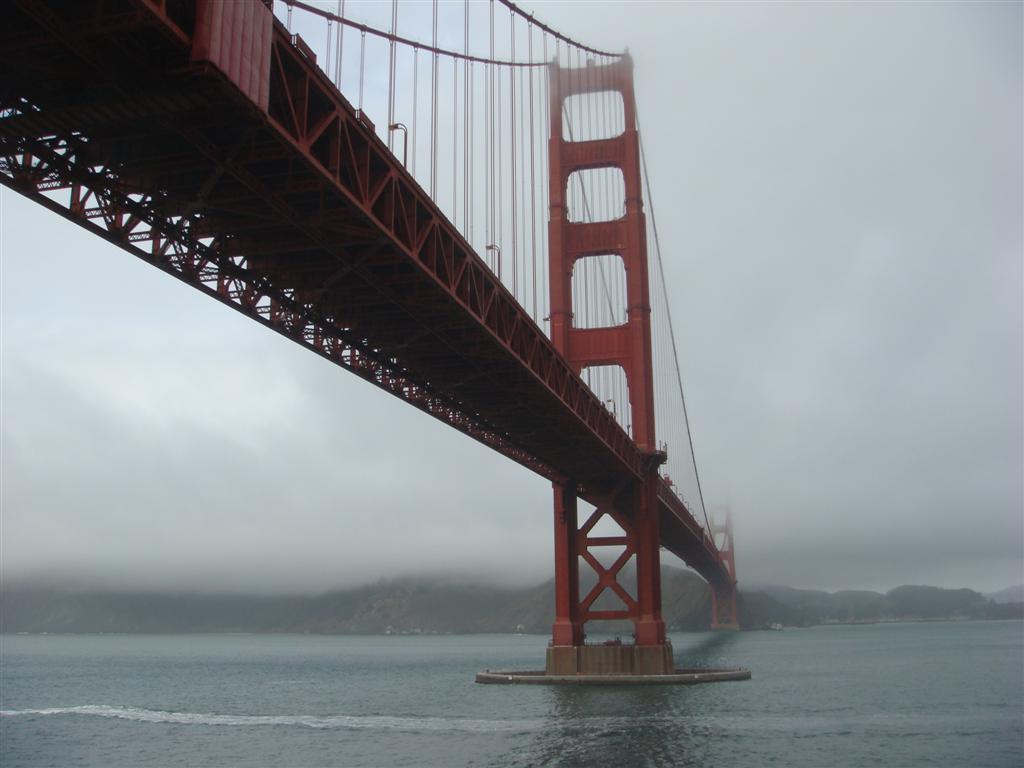 Fishing pier with Alcatraz in the background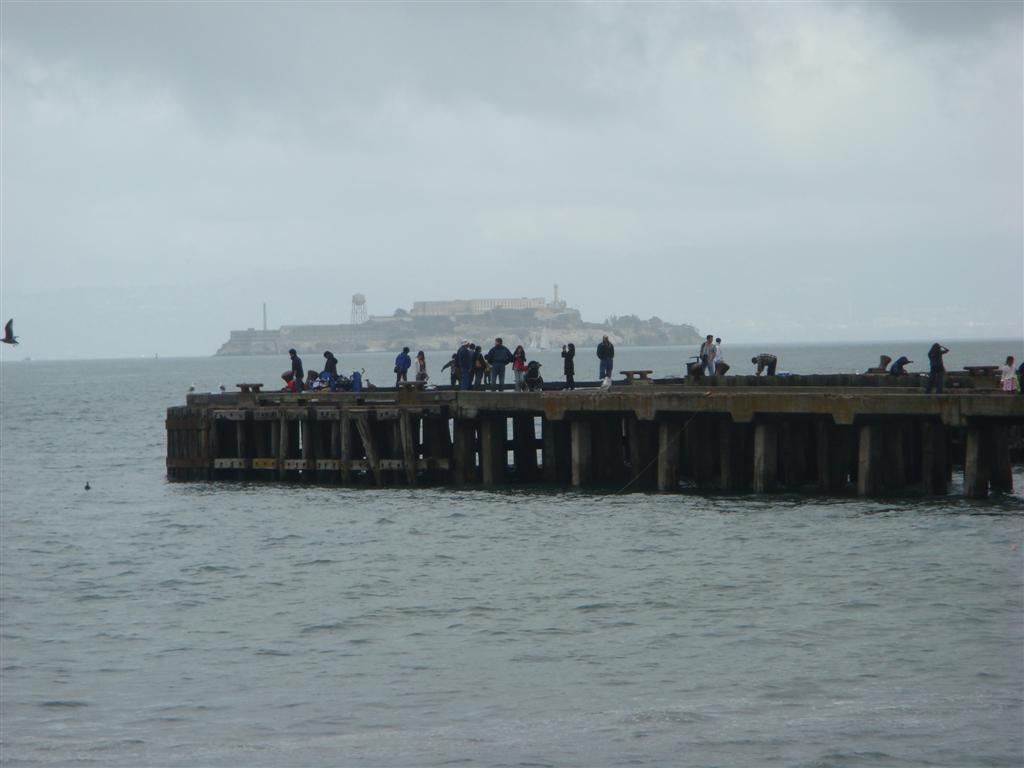 San Francisco skyline