1
2 Inexpensive Road Trip Destinations In Missouri That Won't Break The Bank
Missouri is a great place for an inexpensive adventure. In bigger cities, there are many free museums and modern city parks. Out in rural Missouri, you can find amazing state parks and historical sites well worth a visit. Even if you have already splurged a little this summer, you don't have to stop having fun under the summer sun. This list of 12 inexpensive road trip destinations features a lot of great free attractions that will only cost you a tank of gas!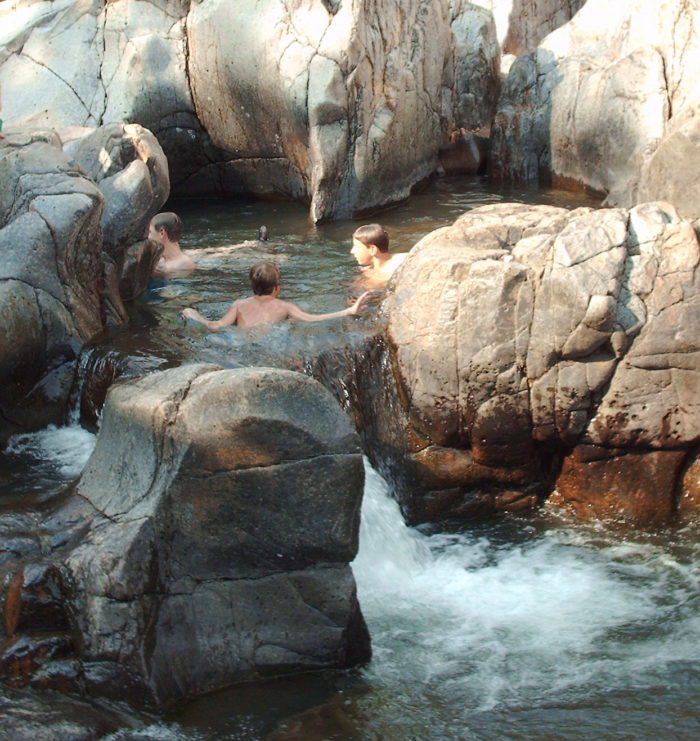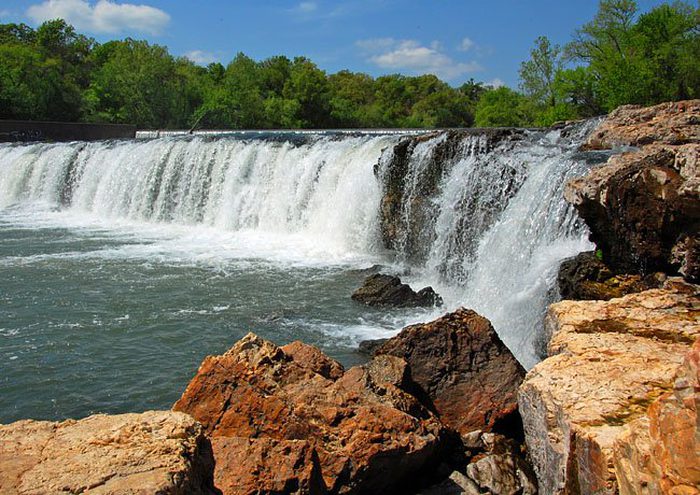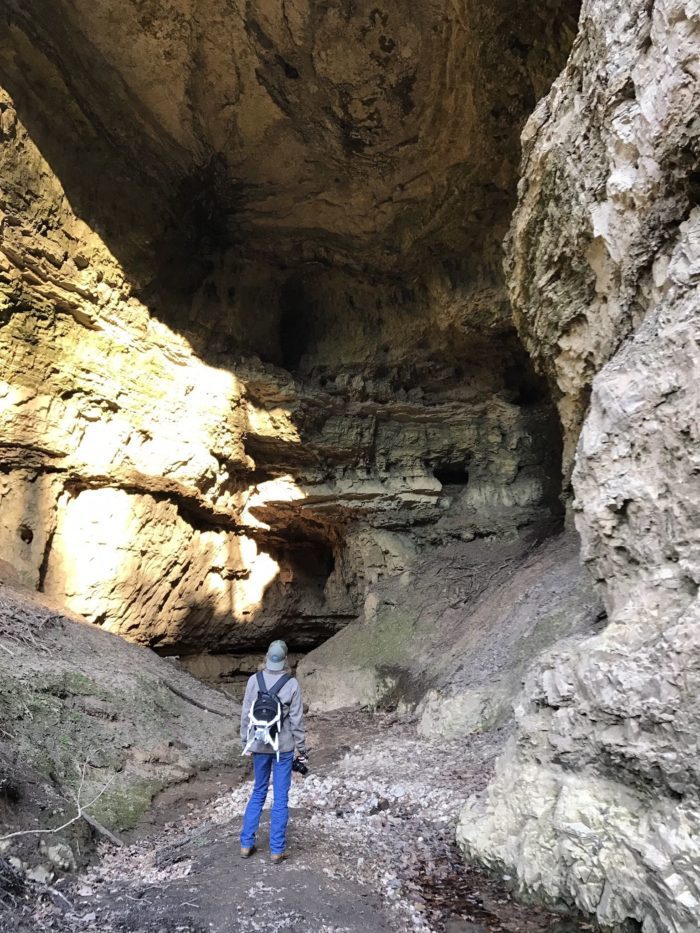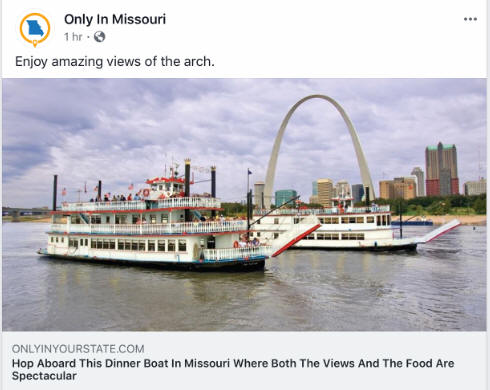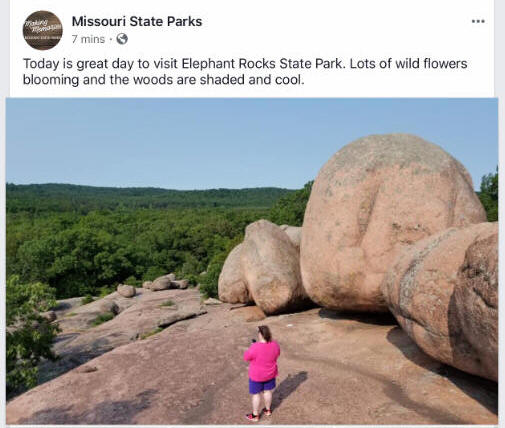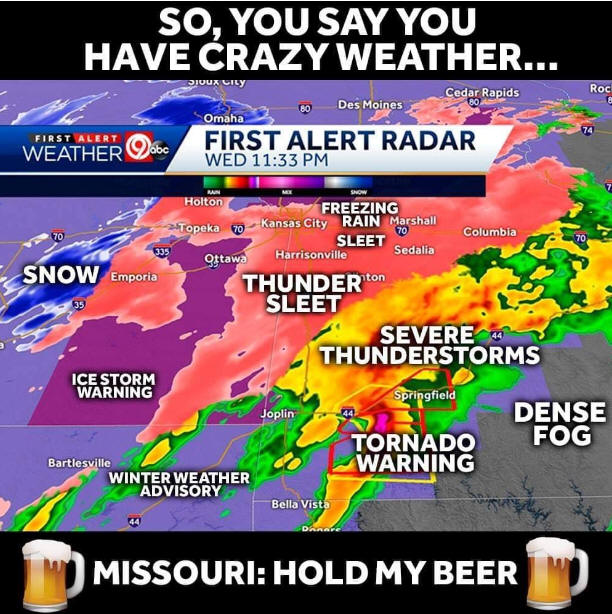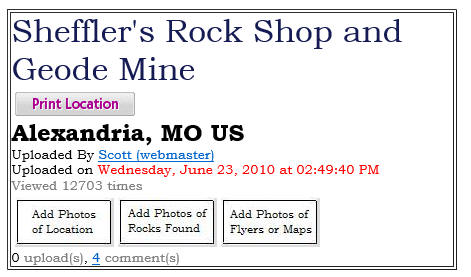 Kirksville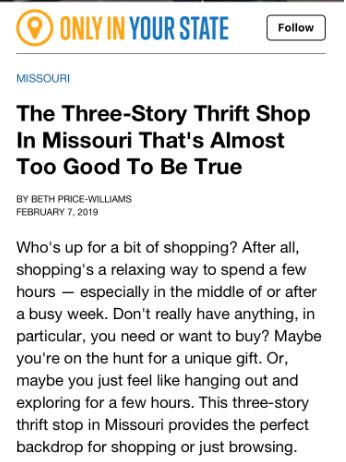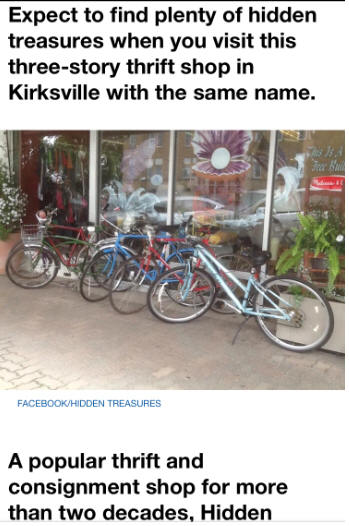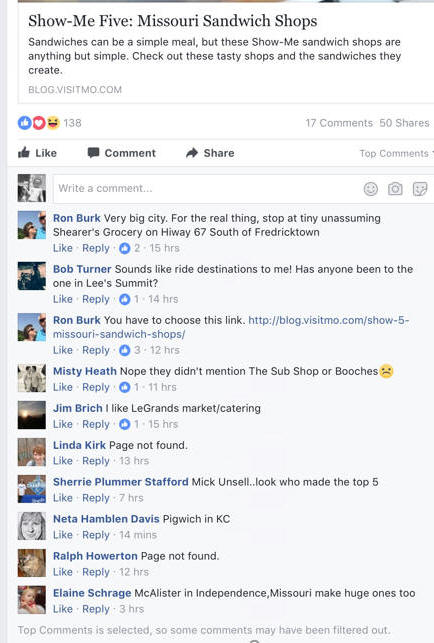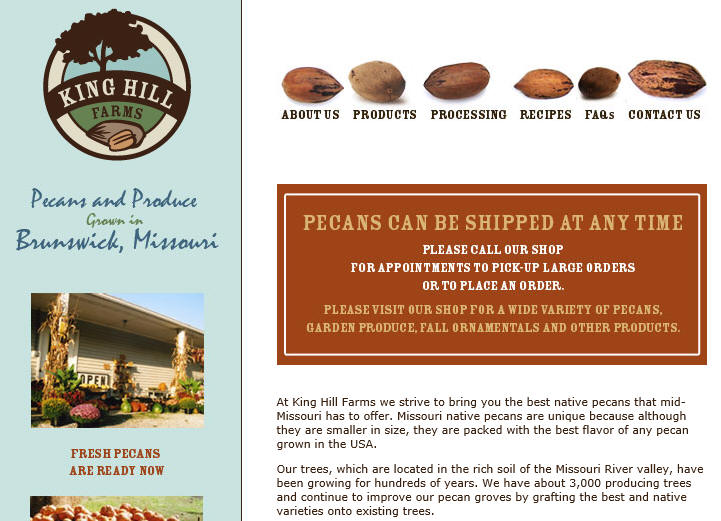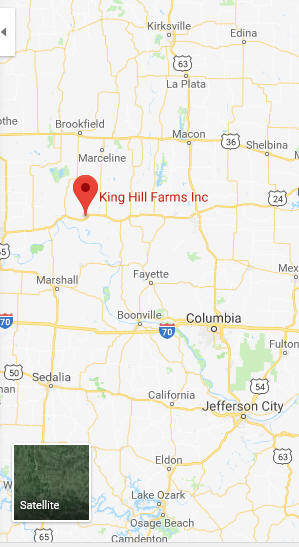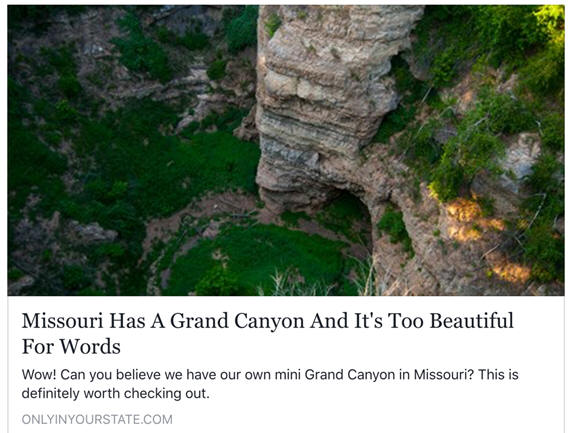 (Check Bull Shoals, Kentucky Lake, Toledo Bend, Table Rock...)
Dogwood Canyons - Lampe, MO (Sweetwater TV show with 3 year old)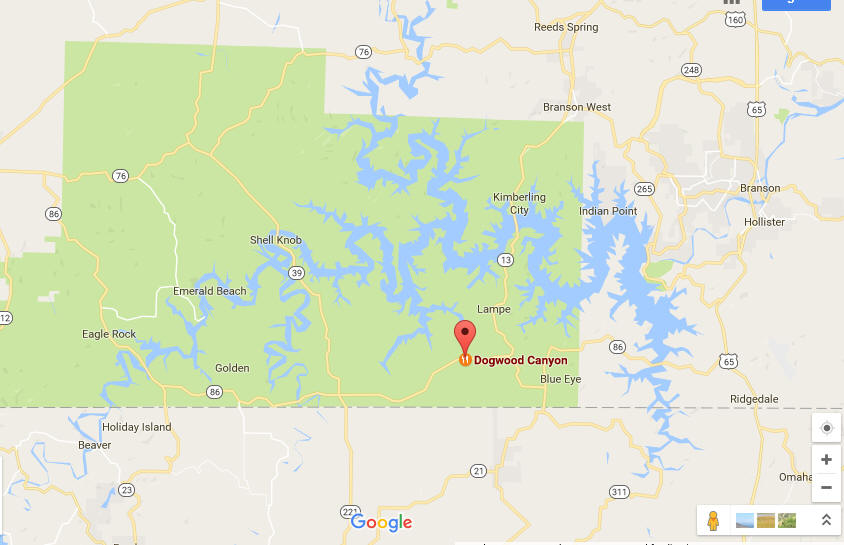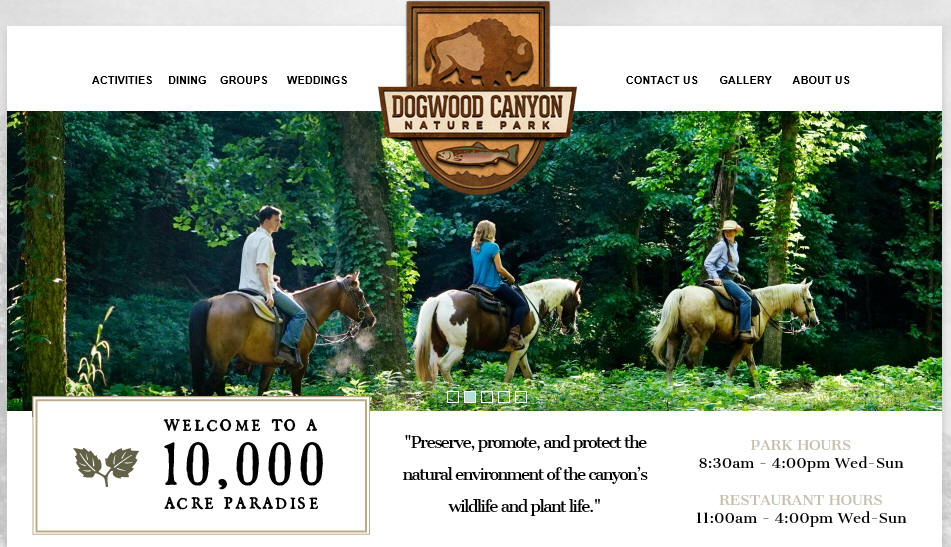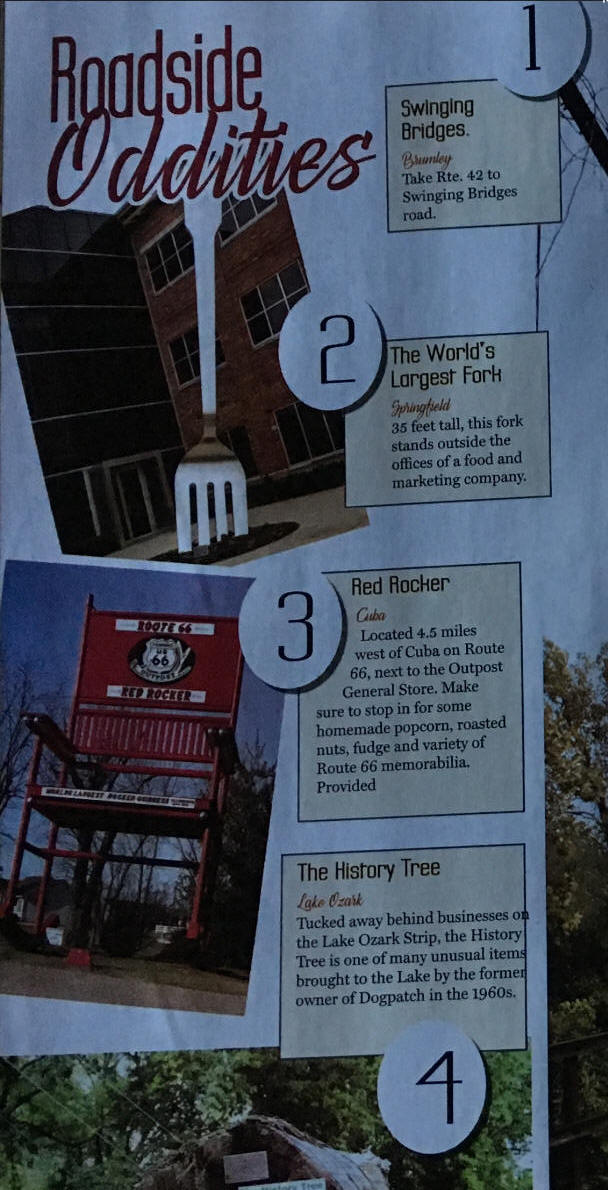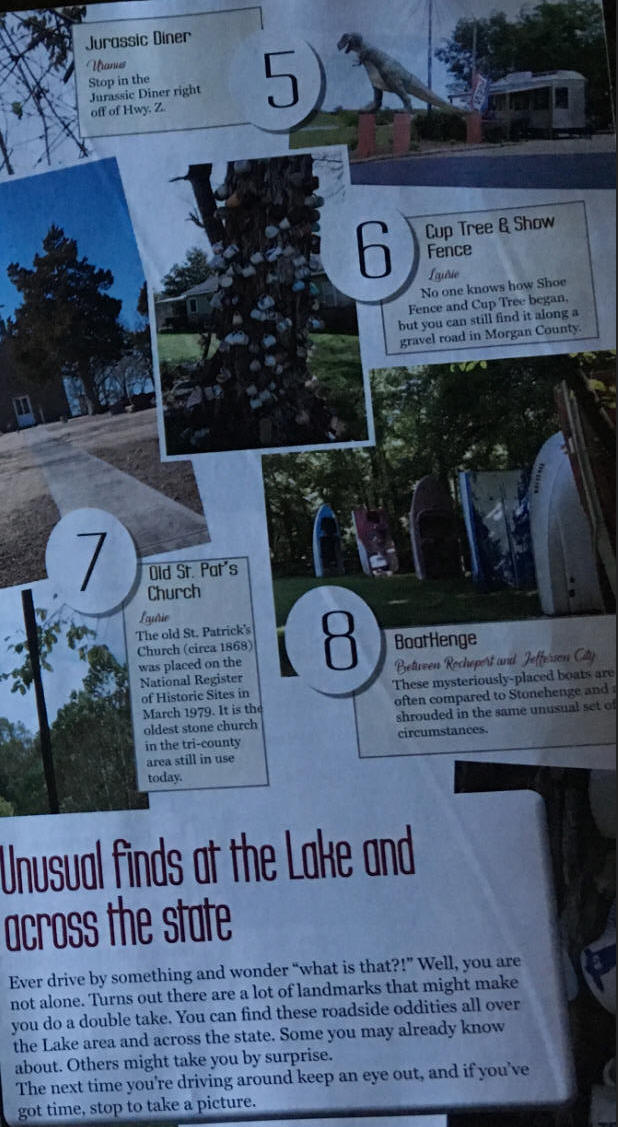 -------------------------------------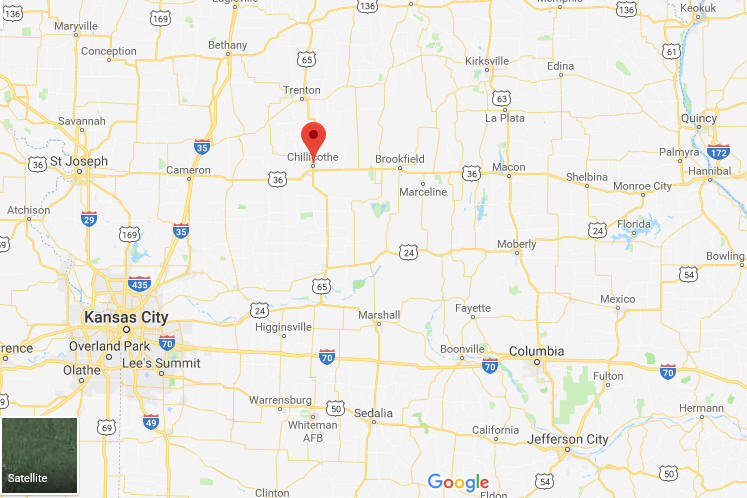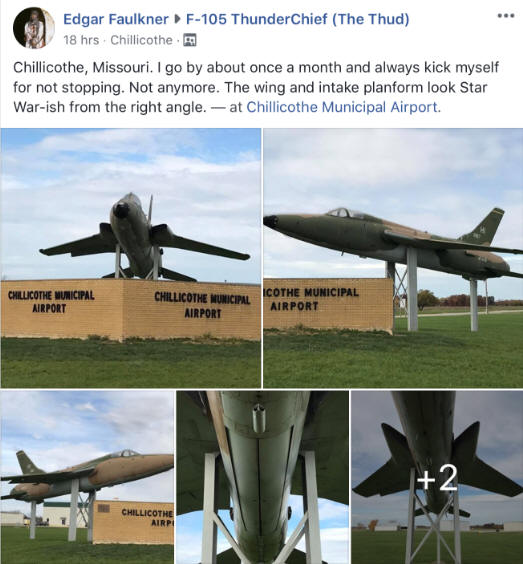 Here Are The 19 Cheapest Yet Great Places To Live In Missouri
Overall, Missouri has a lower cost of living than a lot of the country, and according to areavibes.com, these are the places in Missouri with a population over 1,000 with the lowest overall cost of living. See if your town makes the cut!
Clarkton

Clarkton is located in Dunklin County, about 16 miles north of Kennett, and has a population of just 1,288 residents. It is the oldest city in the county. One of the most interesting historical sites in town is the Birthright House, the home of two successful former slaves that for forty years dedicated their lives to the community of Clarkton, located at 109 N Main Street.
Princeton

Princeton in Mercer County is the county seat and largest city in the county, even with just 1,166 residents. Named in remembrance of the Battle of Princeton during the Revolutionary War, it is also known for being the birthplace and childhood home of Calamity Jane. Calamity Jane, or Martha Jane Canary was an American frontierswoman and scout who was most known for her acquaintance with Wild Bill Hickock. On the third weekend of September each year, Princeton celebrates Calamity Jane Days with a town-wide fall festival.
Kennett

Kennett is the county seat of Dunklin County and it is located in the southeast corner ("Bootheel") of Missouri, 4 miles east of Arkansas and 20 miles from the Mississippi River. It is an agricultural hub producing goods like cotton, soybeans, rice, and watermelon that are distributed nationwide, and while only home to just under 11,000 residents, it is the main source of business and commerce for up to 100,000 people within a 30-mile radius.
Nevada

Nevada is the county seat of Vernon County, with a population of 8,386 residents. Nevada suffered greatly during the Civil War. In fact, the entire town was burned to the ground in 1863 by pro-Union militiamen from nearby Cedar County. Nevada is the home of Cottey College, an independent, liberal arts and sciences college for women. It also has a Community Center, golf course, and several city parks, including Walton Skate Park and Walton Aquatic Center.
Carthage

Carthage, nicknamed "America's Maple Leaf City," is the county seat of Jasper County and has a population of 14,378. The city was established in 1842, burned to the ground during the Civil War, then reconstructed during the Victorian era. The result is a legacy of architectural marvels now featured in four historic districts and a total of over 600 buildings listed on the National Registry. The city celebrates their heritage through a variety of family fun and seasonal events and cultural activities throughout the year including Independence Day, Marian Days, the Maple Leaf Festival, and Christmas festivities. Along with the shops and restaurants in the historic district, the city also hosts the Precious Moments Chapel, Route 66, and Civil War sites.
________________________________________________________
These 12 Towns In Missouri Have The Best Main Streets You Gotta Visit
Missouri is full of towns with historic, thriving main streets. Especially this time of year when there are holiday lights and celebrations going on, it's a wonderful way to spend the day visiting shops, grabbing a bite to eat, or learning about the history of the town. Here are a few examples of Missouri's Main Street or downtown culture.
1. St. Charles
Historic downtown St. Charles is always a great place to visit, especially this time of year when they have their annual Christmas Traditions festival. Shopping, historic buildings, great restaurants and charming decorations make St. Charles a must-visit. But here's a summary for you:
2. Parkville
Parkvillmo.org
Visit historic downtown Parkville for the eclectic shopping choices featuring art, antiques, boutiques, home décor, fashion and so much more. You'll also have some great food choices, and enjoy festivals like Christmas on the River and Santa's House (going on right now!) Visit parkvillemo.org for more information.
3. Lexington
Lexington is a tribute to the past with four unique historic districts. The Downtown Historic district is a great place to shop in antique and specialty shops, dine in charming restaurants, and stay in an interesting inn or bed and breakfast. They offer walking and driving tours and many of the buildings go back as far as the middle 1800s, even from the time of the 1861 Battle of Lexington during the Civil War. The 1847 Greek Revival Courthouse is the oldest of its kind in continuous use west of the Mississippi River, complete with a cannonball that has become a symbol of the town. Visit visitlexingtonmo.com
4. Chillicothe
Downtown Chillicothe is unique for their Main Street Murals, a total of 18 original, hand-painted pieces of art depicting the town's history on the downtown buildings. Besides the best in food, shopping, and amazing murals, you'll also want to check out the Silver Moon Plaza. The plaza is a multi-use outdoor gathering space complete with fountains, benches, and plenty of room for concerts, events, and special occasions. There are two historic districts in Chillicothe; the Courthouse Square Historic District and the Commercial Historic District, with buildings dating as far back as the town's founding in 1837. For more information, visit downtownchilli.com.
5. Clinton
http://www.clintonmo.com
Clinton's Historic Downtown Square is Missouri's largest, and is quite charming. Browse along the Victorian setting enjoying unique shops, a historical museum, and all centered around the 1893 Henry County Courthouse. Don't miss the Memorial Bandstand, the Soldiers Memorial and the granite Historic Fountain. During the holidays, enjoy Christmas lights, banners, lighted snowflakes and other décor depicting the Christmas season. Check out this video for more information.
6. Lee's Summit
Over 40 locally owned specialty shops and boutiques are just some of what you will find in downtown Lee's Summit. Amazing and varied types of restaurants to choose from appeal to any palate. The Lee's Summit Historical Society Museum in the old train depot built in 1905 is also a must-see featuring maps, photographs and artifacts from Lee's Summit's past. Special events such as Santa Visits Downtown Lee's Summit, and Farmer's Market Holiday Mart, both occurring now, are planned throughout the year. Visit downtownls.org for more information.
7. Warsaw
www.welcometowarsaw.com
The Downtown Riverfront and Main Street Retail District in Warsaw covers a 36 square block area. Featuring unique shops, antiques, and a variety of local restaurants, this district is sure to provide a remarkable experience.
8. Weston
Historic Main Street in Weston features a large variety of shops, restaurants, entertainment and attractions. Don't miss the Main Street Galleria, a unique and special shopping experience, offering an array of antiques, decor and giftware. The McCormick Country Store is the place to go for McCormick products and gift items, and you can't leave without checking out the National Silk Art Museum, The Farmer's House Market, the Tin Kitchen or the West Historical Museum. Grab a bite to eat at the Avalon Café or the St. George Hotel. For more information, visit westonmo.com.
9. Ste. Genevieve
Previously featured in great detail in a previous post, beautiful historic small town Ste. Genevieve is filled with amazing architecture, old world culture, wineries, shopping and so much more! Care has been taken to preserve the past, celebrated through re-creations, celebrations, and lots and lots of food. Don't miss the Ste. Genevieve Museum, home to everything from Native American Indian artifacts, a scale model train, an 18th century French flute, and even some of John J. Audubon's stuffed birds. Visit visitstegen.com for more information.
10. Joplin
Joplin is a beautiful and dynamic community in southwest Missouri with much to offer. The vibrant downtown provides opportunities for great shopping, dining and just wandering. Visit Joplin Hope Wall, a graffiti mural, a memorial for a horrible terrible that hit Joplin. You can also see the Murals at City Hall, visit the Local Color Art Gallery or Phoenix Fired Arts, see a concert at Pro Musica, or check out the antique and collectible mall Reclaim It America. For more information, visit joplinmo.org.
11. Branson
Historic Downtown Branson is a destination with a wide variety of restaurants, retail shops, entertainment, and unique attractions. With special events like Branson's Downtown Christmas, and so much to see, well, let's let Sparky tell you about it…
12. Jackson
http://www.jacksonmo.org
Historic uptown Jackson, centered around the stately courthouse square has remained a thriving commercial hub throughout Jackson's history. It features a variety of specialty stores, businesses, restaurants, and so much more. Uptown Jackson Revitalization Organization is dedicated to preserving the history and supporting local uptown businesses, and puts on events like Small Business Saturday, and a grand Holiday parade. For more information, visit jacksonmo.org.
What is your favorite Main Street to visit in Missouri? Have you been to any of these towns? Are there others we may not have included this time? Share in the comments below.
-------------------------------------------
Odessa MO is like stepping into Bedford Falls or Stars Hallow.
-------------------------------------------
I was so disappointed that Sedalia didn't make the list. It is certainly old and historic (at least in my mind) -------------------------------------------
Plattsburg MO
-------------------------------------------
Was surprised Hermann Mo wasnt on the list or Hannibal??? Love both
-------------------------------------------
I would add Herman, MO! It is charming and there is much activity!