Maggianos Cooking Class
Feb. 21, 2012
We went to an Italian cooking class (mainly for me) at Maggianos Restaurant. Every couple had their own gas stove and you ate
what you cooked. We cooked Chicken Marsala, a shrimp dish, a saute vegtable dish and a pasta dish. I ate things that I never
knowingly ate before in my life (spinach). The price ($75 each) included wine, wine and more wine for three hours followed by a
dessert buffet. Very good and informative class. They have this class every few months with different menus. I would recommend
it to anyone and would definitely do it again. We will be having Chicken Marsala at the Brown household this weekend (and NO
spinach involvement in a side dish)! It was worth it just to learn how to properly make the Chicken Marsala.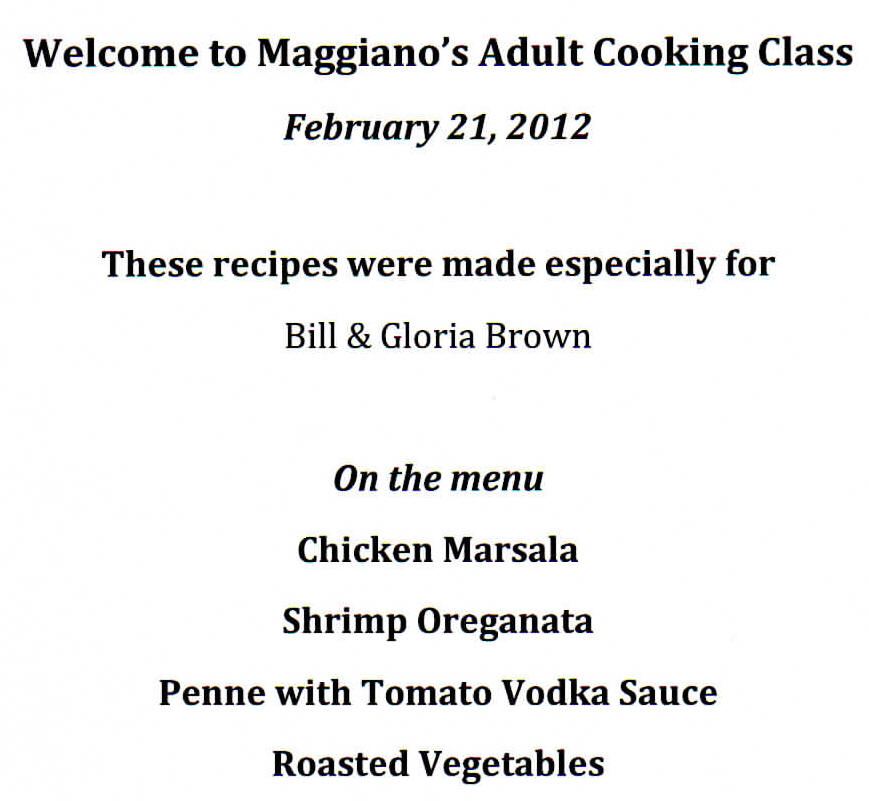 Gloria's first glass of wine. By the end of the class, she felt no pain.
The next morning she said she was feeling lethargic. I told her we used to call that a hangover.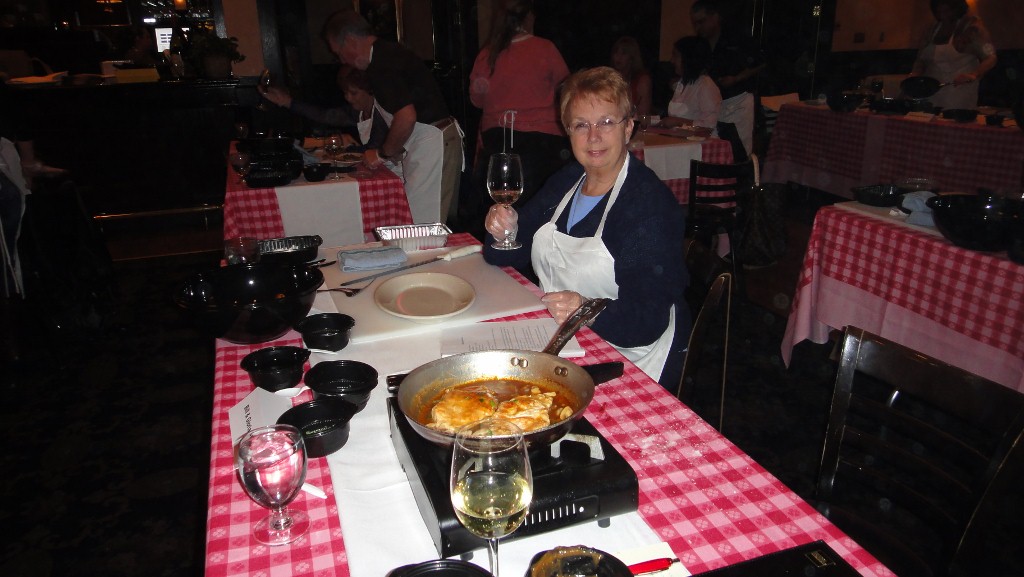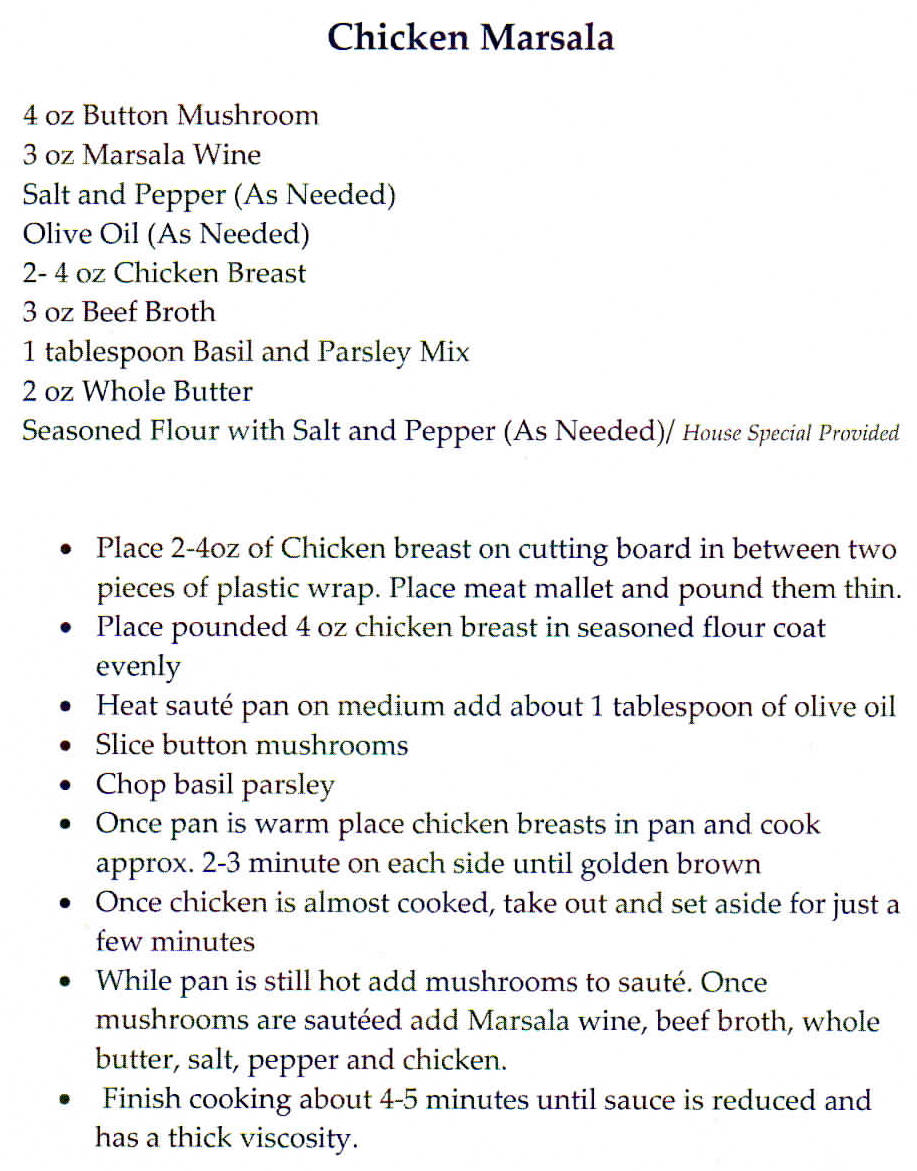 The Marsala chicken was excellent. The same marsala sauce recipe is good for veal.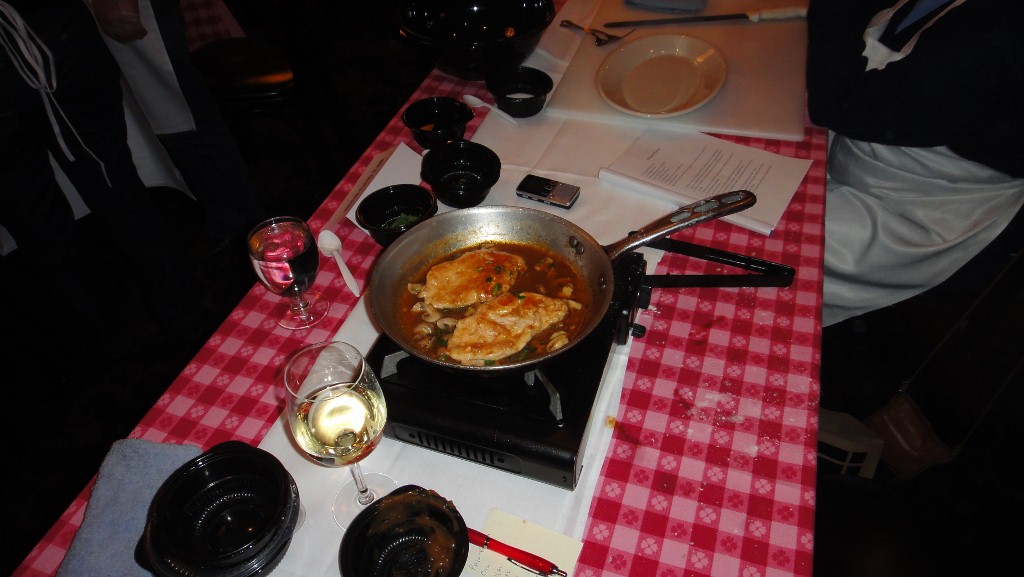 ______________________________________________
Making the Gratin Butter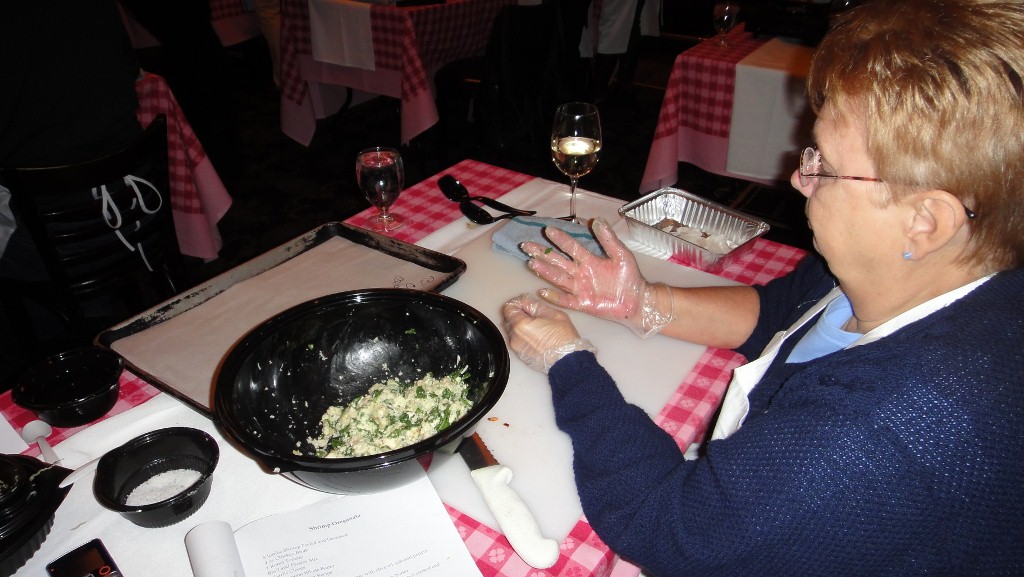 The Gratin Butter was used for the shrimp, but can also be good for stuffed mushrooms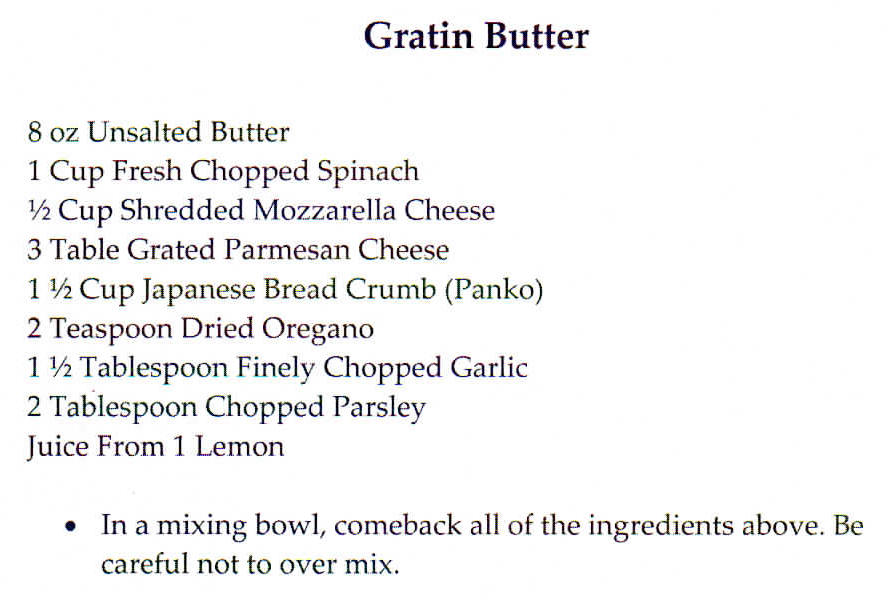 No pics of the finished shrimp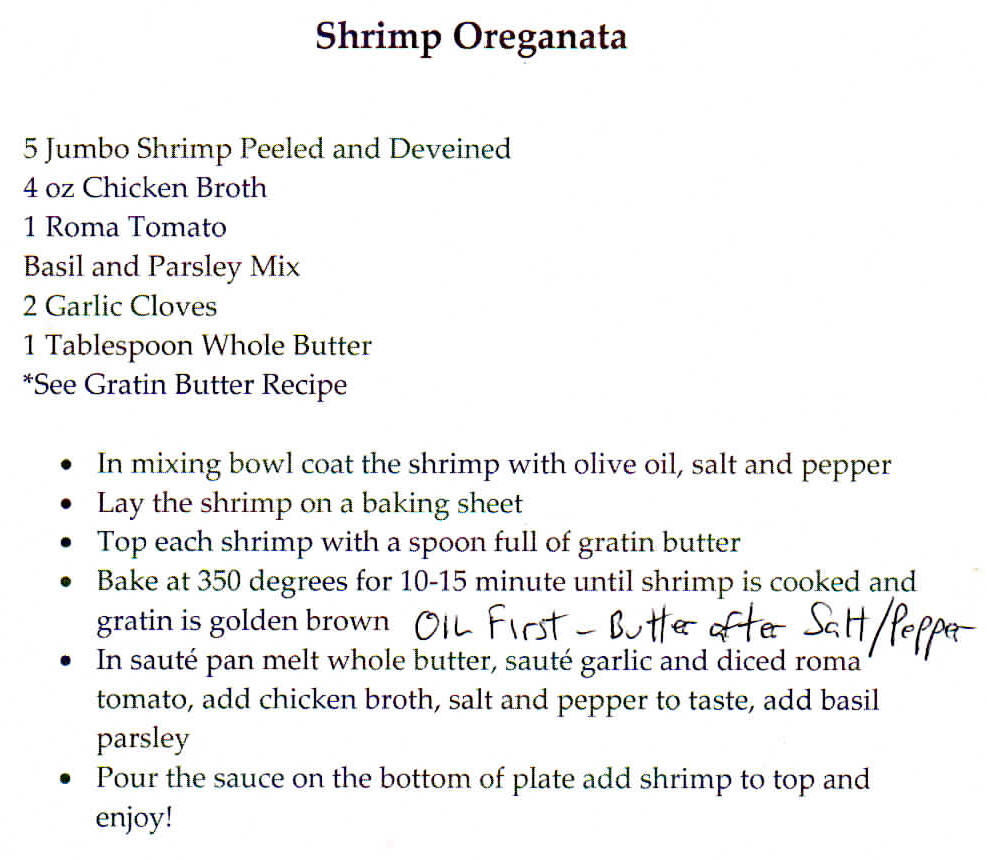 ______________________________________________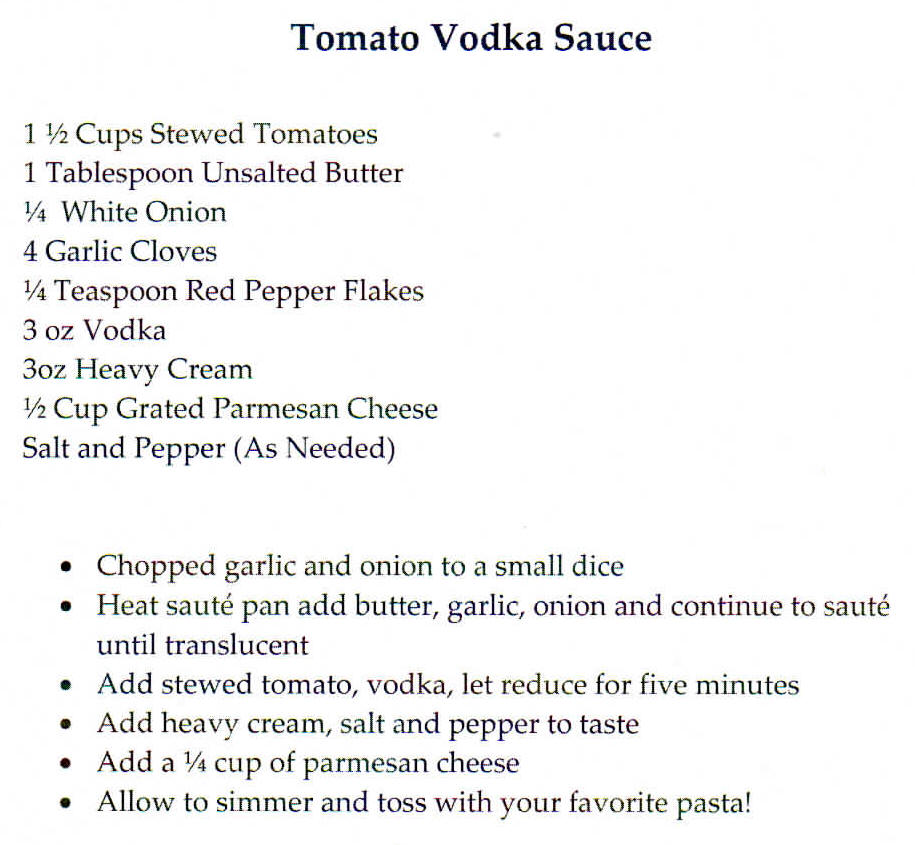 This pasta sauce was excellent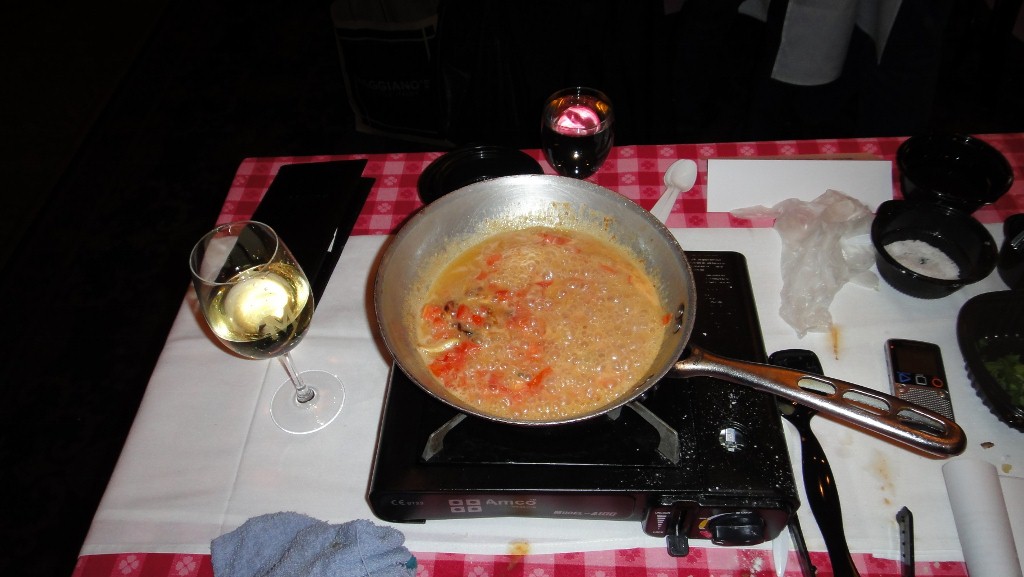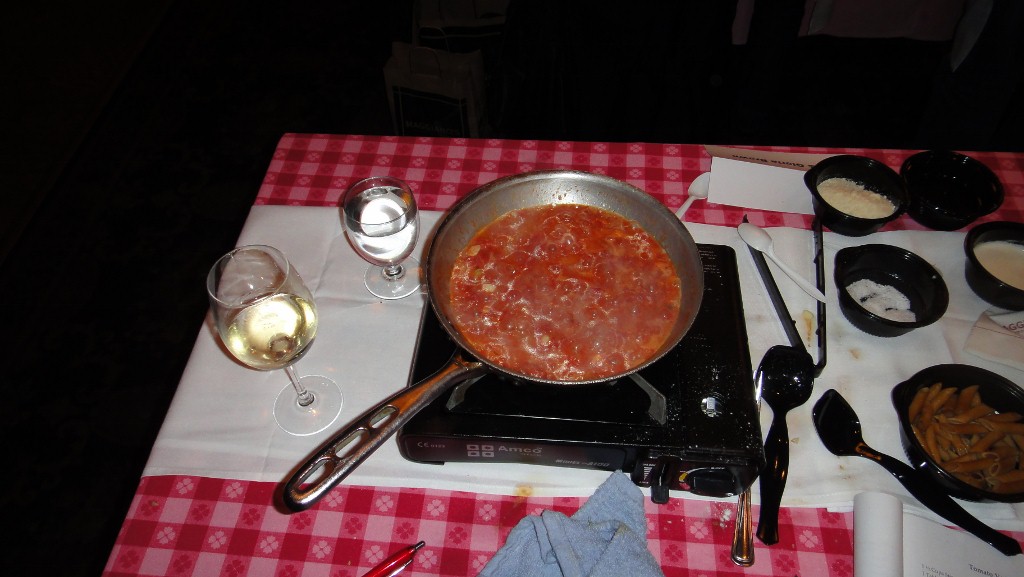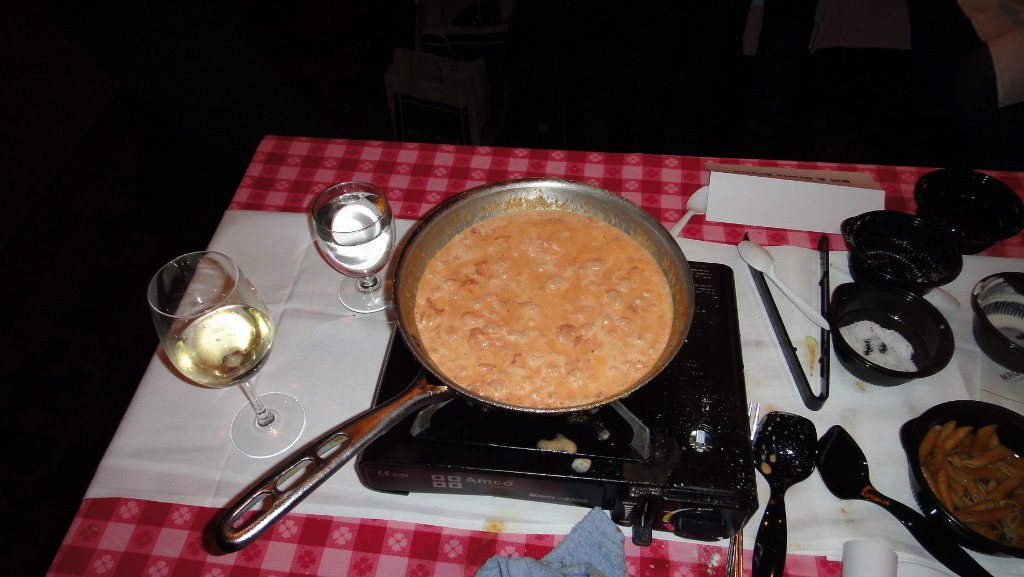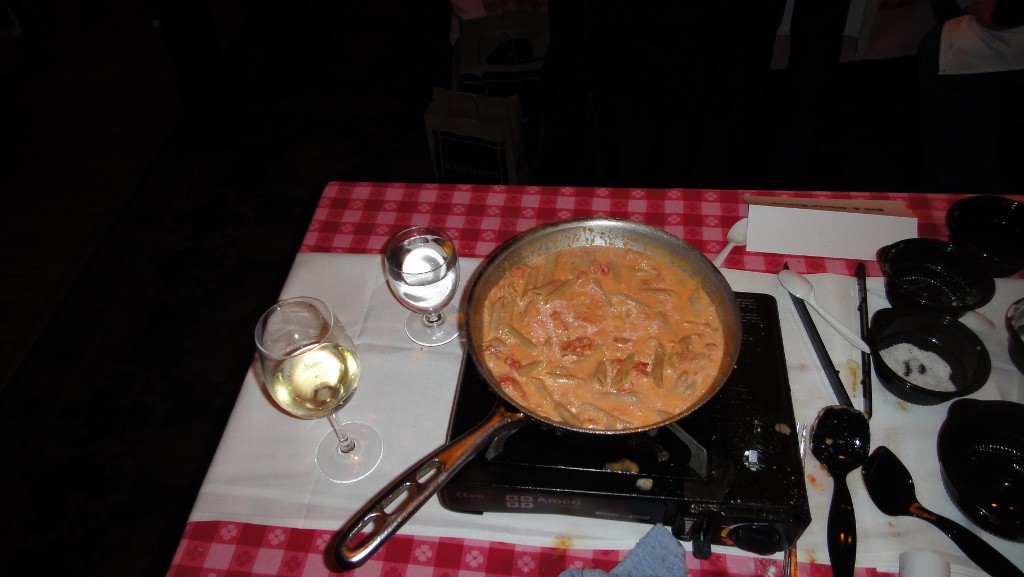 ______________________________________________
(No pictures for the Veggies)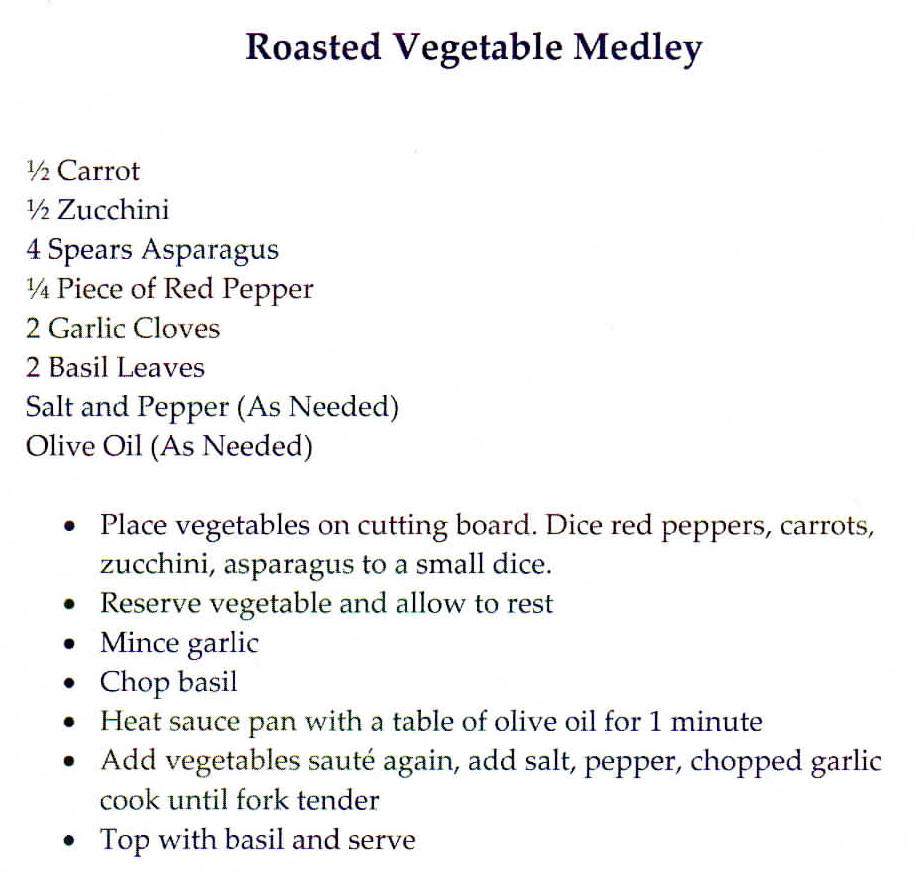 ______________________________________________