Flea Markets
Wentzville - St. Charles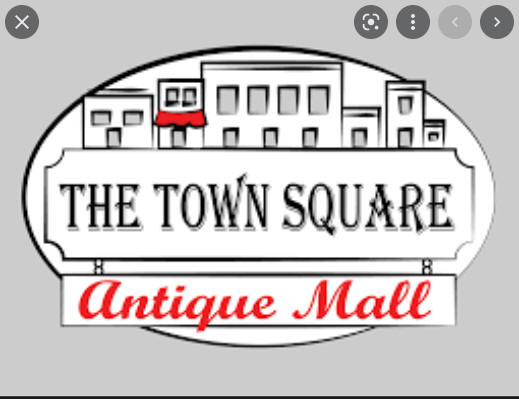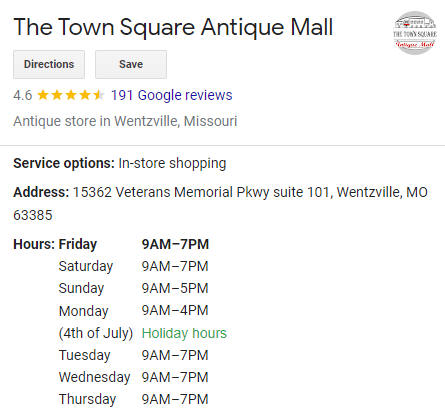 ----------------------------------------------------------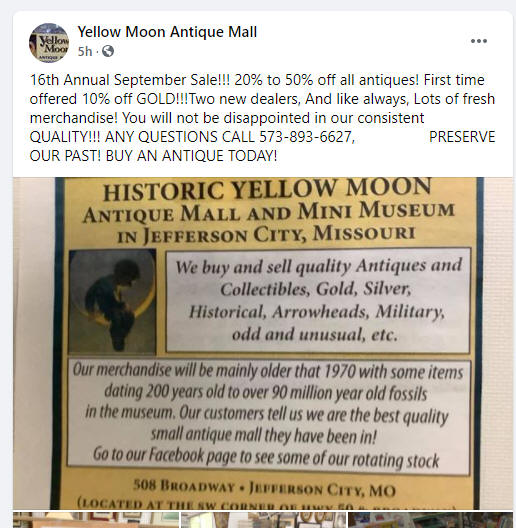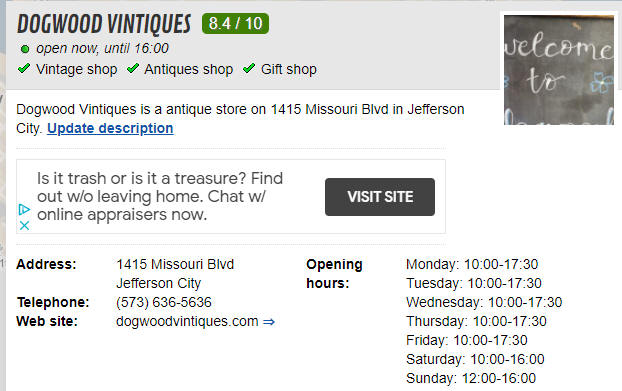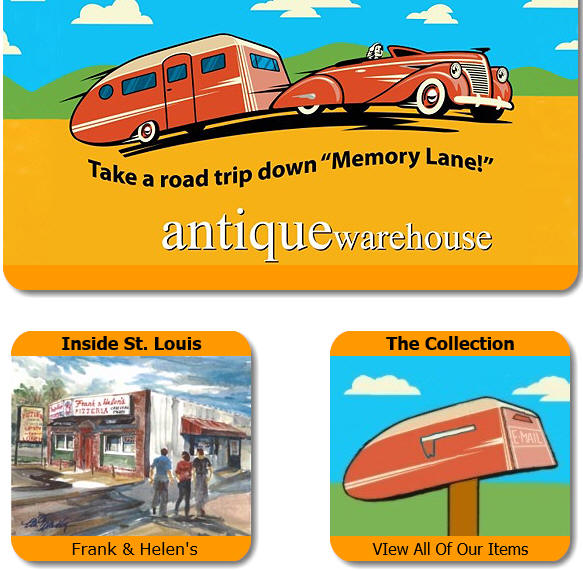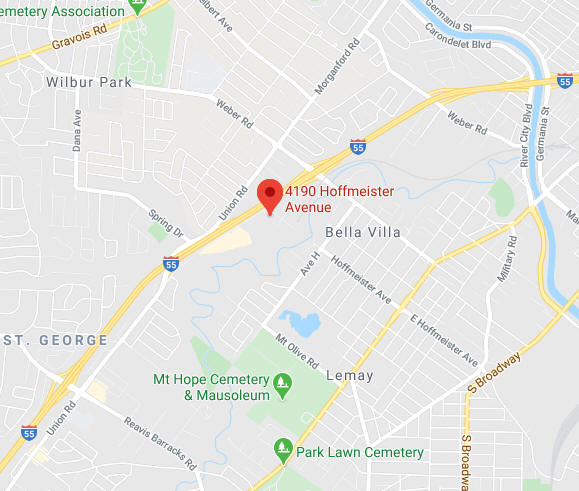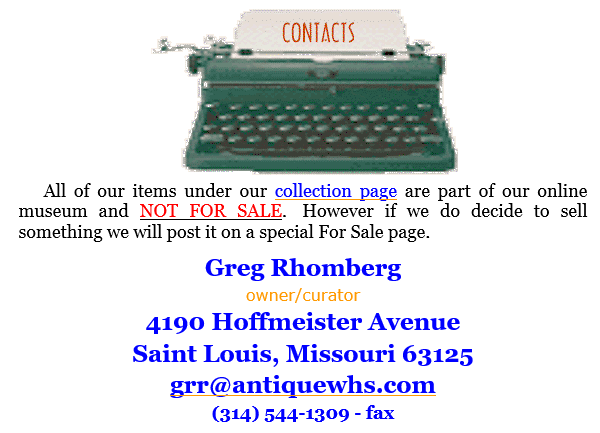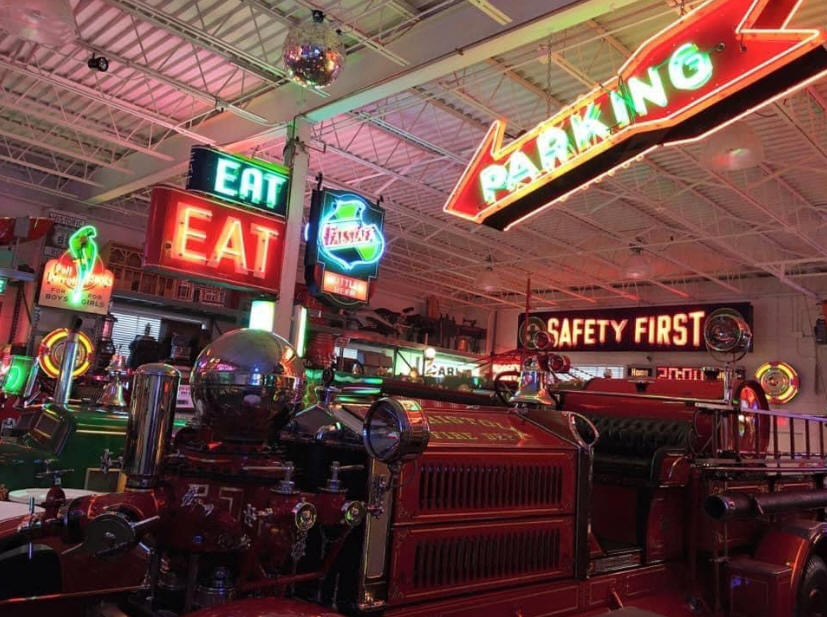 ________________________________________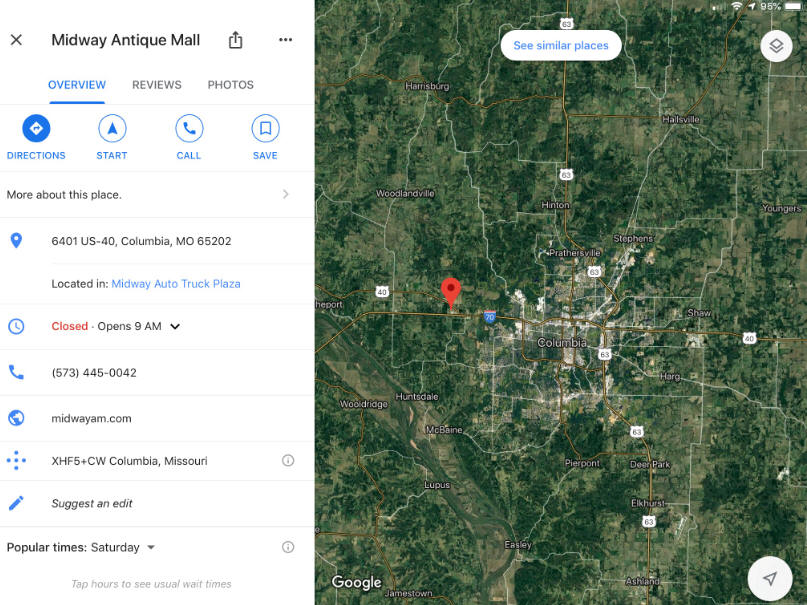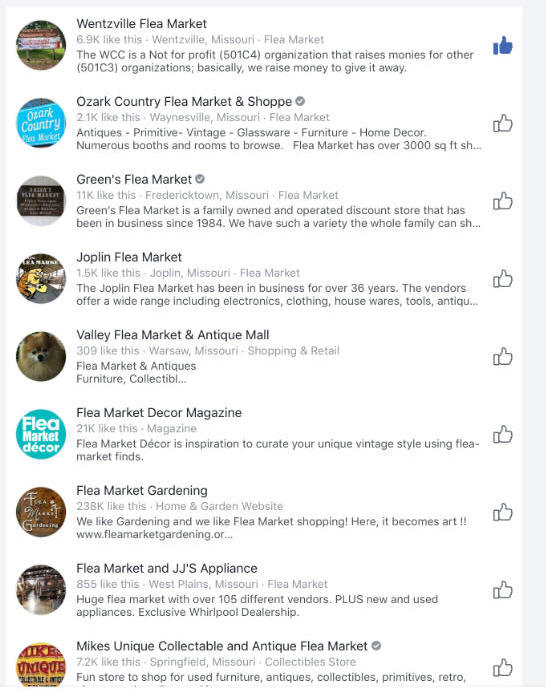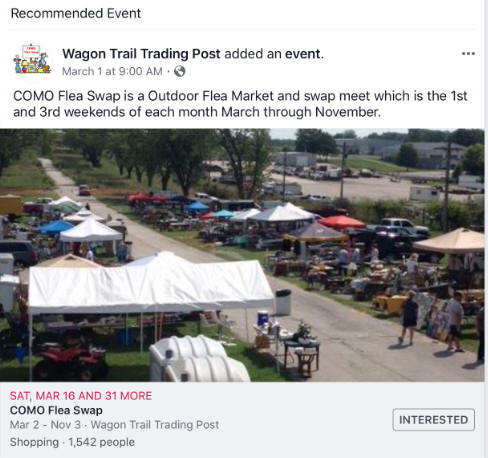 ________________________________________________________


Here is our pick of the best flea markets in Missouri:

◾Super Flea, Kansas City: superfleakc.com

KCity

Saturday and Sunday from 8.30am

◾Rutledge Flea Market:

Knox County (NE Missouri)

second Friday and Saturday of the month between March and October

◾Nate's Swap Shop 63rd Street Drive-In:

KCity

every Saturday and Sunday, year-round

◾Valley Park Resale And Flea Market:

Valley Park

indoor year-round

◾Springfield Flea Market:

Springfield

Open daily from 10am

◾Itchy's Flea Market:

Columbia

10,000 sq.ft.

◾Wentzville Community Club Flea Market:

Wentzville

every Sunday from 6am

◾Grand Slam Market Place:

St. Louis indoor

every Wednesday to Sunday

◾The Old Time Flea Market:

Farmington

seven days a week

◾F & L Flea Market:

Centralia - Just north of Columbia

just 30 vendors

open daily except Mondays

◾Joplin Flea Market: Joplin over 200 vendors selling their wares each weekend, from 8am to 5pm

◾Flea Mart: kcfleamart.com

Independence (just east of KCity)

Open daily

◾Relics Antique Mall Of Mount Vernon: Springfield 90,000 sq.ft.

◾Vendor's Mart South: Springfield seven days a week

◾Fenton Flea Market: Fenton/Murphy - 8 miles SW on Hwy 30 Friday, Saturday, Sunday, from March - November

3. Rutledge Flea Market Rutledge Flea Market This flea market is so huge, that vendors stay the night in campsites on the property to sell more the next day. The market has been in existence since 1948 and takes up about 85 acres of land.
State Hwy V Rutledge, MO 6356 About 30 miles west of Warsaw.

4. Picker's Flea Market Picker's Flea Market/Facebook We hit a bit of a cold snap this week, but luckily Picker's Flea Market is indoors and they're open daily, Monday through Saturday from 9 a.m. to 6 p.m. and 9 a.m. to 5 p.m on Sundays.
416 U.S. 65 Branson, MO 65616

8. Redfield's Flea Market Redfield's Flea Market/Facebook Redfield's is an indoor county flea market that is open Monday thru Fri. from 10 a.m. to 4 p.m. and Saturday from 9 a.m. to 4 p.m. On Sundays, it is open from 12 p.m. to 4 p.m.
500 Main St. De Soto, MO 63020

9. Fair Grove Swap Meet

Fair Grove Swap Meet/Facebook

Fair Grove is open every Saturday from March-October, 7 a.m.-3 p.m. They feature many vendors offering antiques and collectibles, crafts and even fresh produce.


99 S Main St. Fair Grove, MO 65648 Hwy 65, maybe 15 miles north of Springfield.

1. Super Flea, Kansas City

A weekend trip to Kansas City wouldn't be complete without a trip to the Super Flea, on the corner of Belmont Blvd. and St. John.

Voted the No.1 Thrift Store in the city by Pitch Magazine, this busy flea market has a huge selection of vendors and goods, with both new and used goods, antiques, memorabilia, household supplies, electrical items, clothing, health and beauty products and more. Shoppers experiencing PC technical issues can also use the flea market's on-site computer repair shop.

Open every Saturday and Sunday from 8.30am, the market costs just $1 to browse and features a $100 cash draw prize.

http://superfleakc.com/

2. Rutledge Flea Market

Situated on 85 acres of land in scenic Knox County, the Rutledge Flea Market is one of Missouri's best loved markets.

Running since the late 1940's, this popular market is open on the second Friday and Saturday of the month between March and October, and the first weekend of the month in November.

Hundreds of vendors arrive to sell their wares each month, with merchants from Wisconsin, Kansas and Minnesota. Whether you are looking for new or used goods, antiques, clothing, live animals or guns, the Rutledge Flea Market has something for everyone.

http://www.rutledge-fleamarket.com/

3. Nate's Swap Shop 63rd Street Drive-In

One of Missouri's largest flea markets, Nate's Swap Shop 63rd Street Drive-In is open every Saturday and Sunday, year-round.

The open-air market starts early for serious bargain and antiques dealers, with selling kicking off from 5am. A popular and budget-friendly family day out, around 3000 people descend on the Kansas City flea market every weekend.

Entry costs just $1.50 and with free parking, a huge selection of goods, delicious food and events, this is a Downtown Kansas shopping destination you don't want to miss. Browse the many stalls for bargains, with new and used goods, bric-a-brac, household items and more, and keep your eyes peeled for hidden treasures amongst the "junk".

https://natesswapshop.com/

4. Valley Park Resale and Flea Market

Valley Park Resale And Flea Market

St. Louis County's only indoor flea market, Valley Park Resale and Flea Market is a popular spot for year-round, all-weather bargain hunting.

Opened in 2010, the flea is located in the heart of West St. Louis County on Highway 141, and features over 130 vendors, with many new merchants arriving each week.

Visitors to the Valley Park Flea will find a huge range of products, including home décor, furniture, antiques, tools, equipment, electronics, clothing and books, as well as collectibles and sports memorabilia.

The market also has a great selection of kids' toys, games, clothing and books, making this a perfect shopping destination for the whole family.

http://vpfleamarket.com/

5. Springfield Flea Market

Open daily from 10am, the Springfield Flea Market is one of Missouri's best indoor markets. Located in Springfield, the large, climate-controlled building is packed with over 180 vendors, with new merchants and stock arriving every week.

Alongside the usual bric-a-brac, antiques and collectibles, the popular flea market has a great selection of new and used furniture and clothing. Whether you are looking for a new look for your home, or just a new look for yourself, you'll find incredible prices and plenty of bargains at the Springfield Flea.

Shoppers can feel even better about finding a cheap deal, thanks to the Springfield Flea Market's ongoing support of the Christian Honduras mission.

https://www.facebook.com/SpringfieldFleaMarket/

6. Itchy's Flea Market

Running for more than 20 years, Itchy's Flea Market in Columbia, Missouri, is one for those who like to rake around for a bargain.

The indoor flea market has more than 10,000 sq.ft. of merchant selling space, with new items being added daily.

Itchy's is popular for its low prices and great savings on new and used items, so whether you are looking for a new rug for your home, vintage piece of furniture or a priceless antique, you're guaranteed to find everything you need at Itchy's.

There is also a selection of handmade goods and gifts, making this an ideal place to pick up a unique present for any occasion.

7. Wentzville Community Club Flea Market

Wentzville Community Club Flea Market

If spending the day rummaging around a traditional flea market is your idea of the perfect Sunday, head for the Wentzville Community Club Flea.

Open every Sunday from 6am, this countryside flea market has both indoor and outdoor vendors for all-weather shopping and hosts up to 400 merchants from all over the state and beyond.

Shoppers looking for a bargain will love the range of new and used clothing, furniture, books, toys and home décor, and for those who arrive early, there are often rare antiques, collectables and unique memorabilia to be found.

The market also has delicious food and drink vendors, making this a great day trip for the whole family to enjoy.

https://www.wentzvillecommunityclub.com/

8. Grand Slam Market Place

Grand Slam Market Place

St. Louis's only indoor, climate-controlled flea, the Grand Slam Market Place is a one-stop shop for all your home, garden and gift needs.

Open every Wednesday to Sunday, the large flea market has more than 150 vendor booths, selling everything from antiques to car accessories, new and used clothing, pet supplies, home décor, beauty products, collectibles, computer and electrical items, toys, CD's, DVD's and much more.

Located in the North County area, the Grand Slam Market Place also has a tasty selection of food vendors, with fresh local produce, snacks and foodie gift items.

http://www.grandslamstoragecenter.com/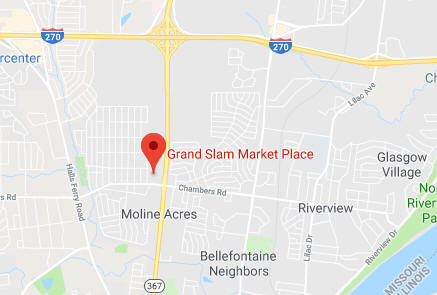 9. The Old Time Flea Market
The Old Time Flea Market
Opened in 2011, The Old Time Flea Market, in scenic Farmington is a huge flea with one of Missouri's best selections of discounted new and used goods. The market does have vendors specializing in antiques and collectibles, but it is also popular because of its large range of non-antique related items.
In addition to regular flea market items, visitors can also find lighting, electrical and plumbing supplies, hardware tools, painting supplies, work clothes, cleaning and janitorial supplies and storage units.
Open seven days a week, vendors regularly rotate, with new products being added daily. The market has also recently turned the basement into a 10,000 sq.ft. showroom, with industrial supplies and discounted items for both home and business use.
https://www.theoldtimefleamarket.com/
10. F & L Flea Market
F & L Flea Market
One of Missouri's best small fleas, the F & L Flea Market in Centralia is home to just 30 vendors but each offers a unique shopping experience and the chance to pick up some great bargains or gift ideas.
The flea market, which is open daily except Mondays, is full of unusual home décor, vintage pieces, antiques, collectibles, jewelry, artwork and more, with new items being added each week.
Family owned and operated, the F & L Flea Market has a small town, homely feel and if you're looking for a special gift, or simply to get inspiration for a decorating project, this is one Missouri flea market you can't afford to miss.
http://www.fandlfleamarket.com/
11. Joplin Flea Market
Joplin Flea Market
Source: facebook.com
Joplin Flea Market
Running for over 36 years, the Joplin Flea Market on Virginia Avenue is one of Missouri's most popular fleas.
With over 200 vendors selling their wares each weekend, from 8am to 5pm, the Joplin Flea is a great stop for anyone looking to find hidden treasure or get a big discount off the retail price.
Alongside delicious, local fresh produce, the busy flea market has antiques, collectibles, clothing, electrical items, home décor, cleaning supplies, pet supplies, tools and more.
There is also a wide selection of toys, games and musical instruments, meaning you can bring the kids and keep them entertained for hours.
https://www.facebook.com/Joplin-Flea-Market-485823534816911/
12. Flea Mart
Source: kcfleamart.com
Flea Mart
Open daily, Flea Mart in Independence, Missouri, is one of the state's best indoor shopping destinations.
With year-round vendors, low prices and a huge range of products to choose from, whatever you need, you're guaranteed to find it at Flea Mart.
Visitors can pick up some tasty local fresh fruit and veg, grab a bargain piece of second hand clothing, find that finishing touch for a home decorating project or rummage for a truly one-off vintage item.
With over 200 vendors to choose from, and snack and drink stalls to keep you fueled up, no matter what day of the week you visit, you'll leave with a bargain.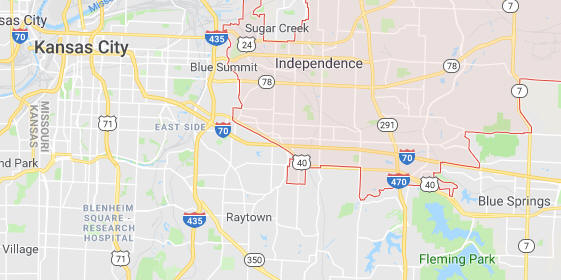 13. Relics Antique Mall of Mount Vernon
Relics Antique Mall Of Mount Vernon
Source: facebook.com
Relics Antique Mall Of Mount Vernon
If you are serious about antiques, you can't miss a trip to Missouri's Relics Antique Mall of Mount Vernon.
Located in Springfield, this flea market and antiques mall is the largest of its kind in the entire state, and offers over 90,000 sq.ft. of antiques, collectables and rare items for shoppers to browse through.
Alongside endless shopping, the Relics Antique Mall also has a retro-style tea room, serving up delicious, fresh-baked goods and thirst-quenching drinks.
Open every Monday to Saturday from 10am, and Sundays from 12pm, this popular flea has furniture, ornaments, glassware, crockery and even sells local Missouri wine.
http://www.relicsantiquemall.com/
14. Vendor's Mart South
Vendor's Mart South
Looking for a unique shopping experience in Springfield, Missouri? Head to the Vendor's Mart South, where fashion and antique lovers alike will adore the mix of second hand and vintage wares.
A less traditional and more upmarket flea, the Vendor's Mart South, on located on the corner of Sunshine and Campbell, is open seven days a week, from 9am Monday to Saturday and 11am on Sundays.
Visitors will find a little of everything here – with books, comics, chinaware, home décor and more – but it's especially popular for its great range of vintage and second-hand clothing. Pick up a stylish new look, without breaking the bank, or accessories with some vintage jewelery.
15. Fenton Flea Market
Fenton Flea Market
Open every Friday, Saturday and Sunday, from March until November, the Fenton Flea Market in Murphy, Missouri, is the ideal place to spend a sunny day raking around for bargain.
A traditional flea, you won't find much in the way of fancy goods or facilities, but you are guaranteed to find some incredible bargains.
There are the usual flea market items, including antiques, toys, clothing, tools, electronics and more, as well as some unique homemade gifts and fresh produce.
The family flea market is pet friendly and free to wander around, making this the perfect day out for all ages.
https://www.facebook.com/fentonfleamarket/