Crappie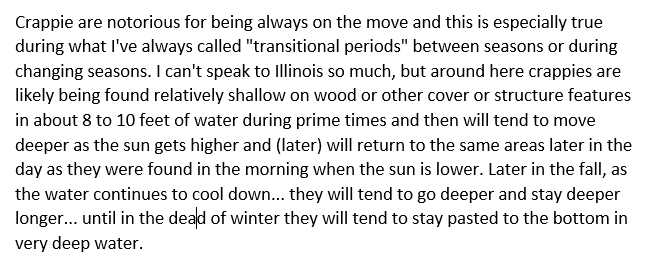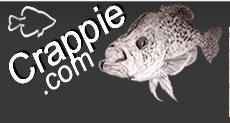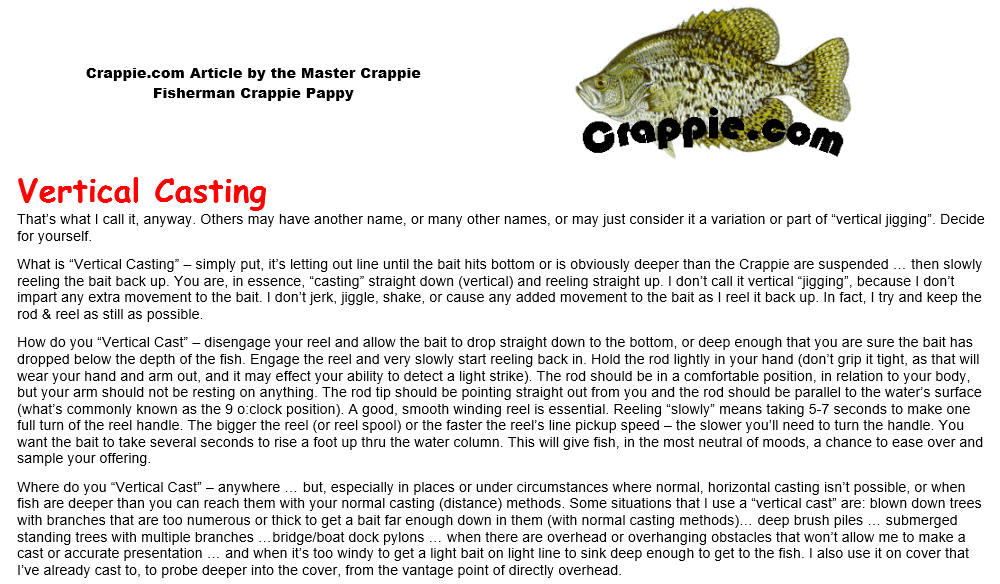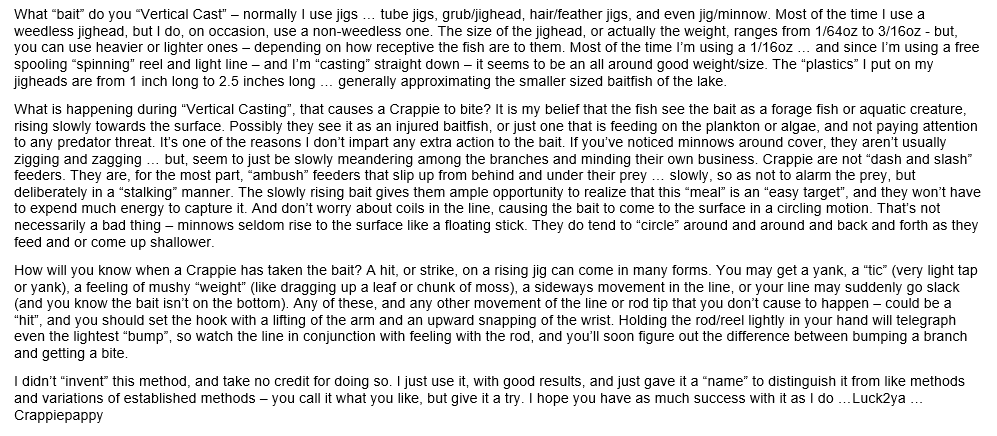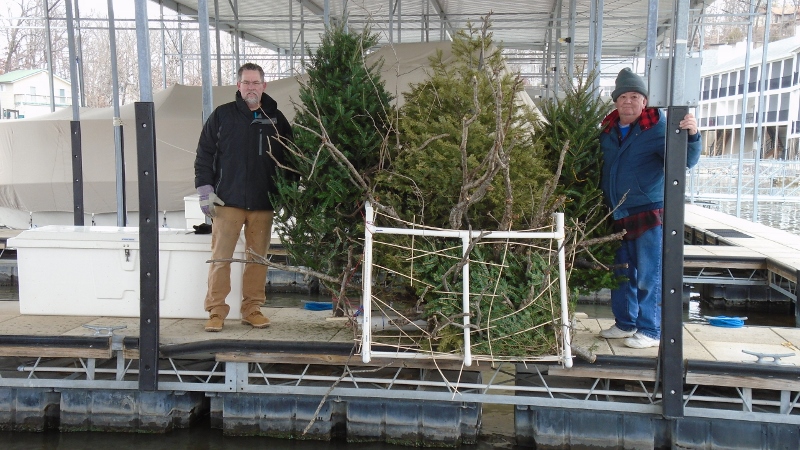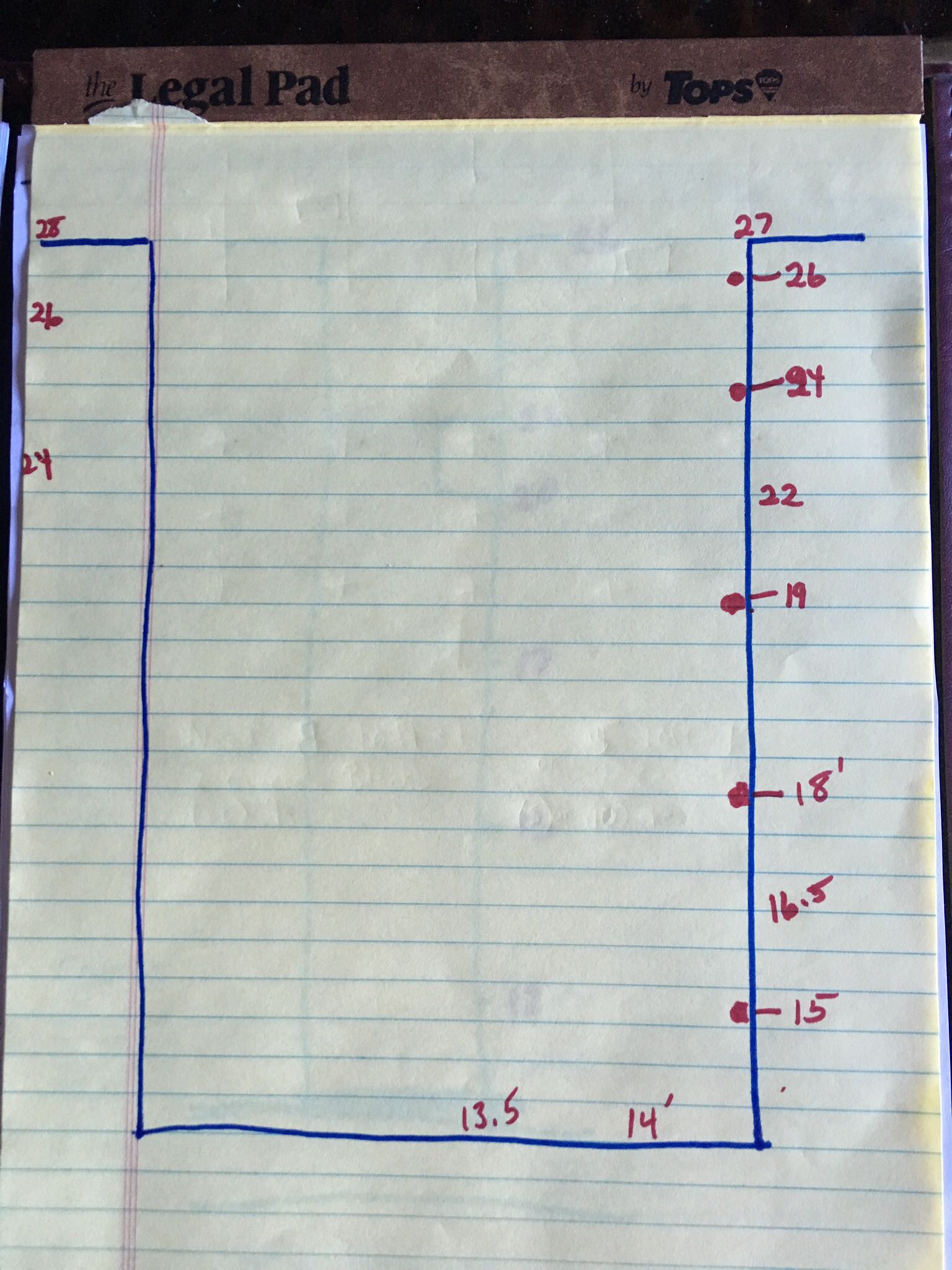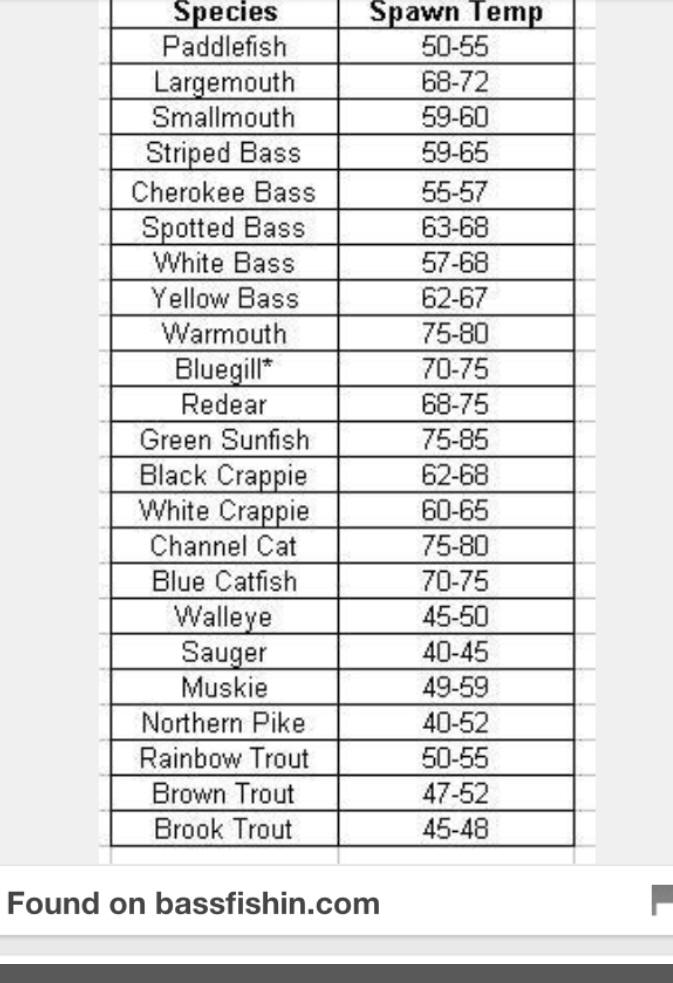 CLASS NOTES
Crappie bed – Hickory or Oak – Brush in 17-20 feet of water, top at 15-17 feet.
1/16 oz jig, 4 lb XL or XT Trilene – clear blue fluorescent
1/16 oz drops one foot every two seconds.
Blue gill…multi strike. Crappie…single strike
Wind is good: Wind-plankton-bait fish-crappie
2 inch curly tail grub – acid rain (Kalins)
Mid/late May - Hinged minnow – smoke
After spawn – Crank baits
Fish less aggressive in the sun and no wind
Fish more aggressive when windy
Fish 4-8 feet when murky/cool
Feb/March: Pre Spawn.
Water 45-50 degrees (Instructor says 47-56 degrees)
Fish in 6-12 feet water/shade/slips
Fish going to the windy side
Best eating fish
Mid April" Spawn
Water 56-65 degrees
Fish in four feet of water or less
13.2-14.6 hours of daylight
Females – Sun up and Sun down
Males – All day
Cloud cover is good
Summer: 22-25 feet, under lights
Fall: Fish get active at 65-70 degrees.
Dark water 4-8 feet
Clear water 6-12 feet
Winter: Drop down to 25-30 feet
____________________________________________________________________________________________________
When spring arrives, it's prime time for catching crappie at the Lake of the Ozarks.

By following crappie through their spawning cycle in the spring, you can consistently catch these tasty fish at the Lake of the Ozarks from March through May. One of the premier crappie anglers on the Lake of the Ozarks, Guy Winters, Camdenton, MO, knows where to find and how to catch crappie during the two main stages of the spawning cycle–the pre-spawn and the actual spawn).

The pre-spawn period begins when the surface temperature climbs to around 50 to 52 degrees and crappie move into depths of 8 to 10 feet. "How long they stay there depends on how fast the water temperature jumps up," says Winters. This pre-spawn stage usually lasts until the water temperature rises to 61 or 62 degrees. This period usually runs from March through most of April. "A lot of people think the spawn happens the first couple of weeks of April on this lake, but it doesn't," Winters advises. "I've seen it in the first week of May sometimes before they actually go to the bank to spawn. Any time anybody asks me when they should come down to get in on the best fishing for spawning crappie on the Lake of the Ozarks I tell them the first or second week of May. Of course, there is some awfully good fishing before that but you have to work a little harder."

Winters targets cover near pea gravel banks, which are the ideal spawning spots for Lake of the Ozarks crappie. "Crappie will identify with brush piles pretty heavy that time of year," Winters says. "They follow the creek channels or the tributary stream channels pretty close." If the weather has been cold in March, Winters searches for banks with shale or chunk rocks which warm up faster on sunny days.

Finding a good area to fish for crappie is based mainly on personal preference. "I've got my favorite places but that's just because I know where I've put a lot of brush," says Winters. The crappie expert mostly concentrates on the Big Niangua close to his home, but he thinks the Little Niangua produces larger crappie than the Big Niangua because it receives less fishing pressure. He also believes the Grand Glaize has more legal-size fish because it also lacks fishing pressure. "You can find crappie in any area of the lake as long as you know where there is some good cover, it's not too far from a creek channel or tributary steam channel and it's within a quarter mile of a good spawning bank," says Winters, who finds fish both in the coves and on the main lake then. "The key is being close to that spawning bank."

The best time of day for Winters during the pre-spawn is from 3 p.m. until dark. "Light penetration in the water determines when is the best time to fish. Crappie stay out a little deeper when the sun is up high because there is more light penetration in the water and when the light penetration starts to diminish a little bit, the fish come shallower and you don't have to work as hard for them."
During the pre-spawn, Winters prefers Laker Paddlebugs (a cricket-shaped plastic body) and Curlybugs (a cricket-shaped plastic body with a curly tail) because these lures fall slower than the conventional plastic tube jigs.
"I like the Curlybug and Paddlebug extremely well that time of year simply because the fish hang pretty tight to the brush lots of times and you have to float your lure right over the top of the brush. I can use those baits a lot of times when other people use tube jigs or curly-tail grubs and have to put a float on them." By keeping his rod tip at the 11 o'clock position, Winters can slowly glide the lure over the brush. He also likes to put a Laker StickGuard over the jig's hook which allows him to crawl the lure through the brush without getting snagged. This technique is especially effective when barometric pressure falls and crappie burrow into the brush.

Most of the time, Winters hooks his plastic lures on a 1/32-ounce jighead, which he casts with 6-pound test line. When fishing thicker brush that stands up in the water, Winters sometimes switches to a 1/16-ounce jighead and 8-pound test line. The only time he uses 4-pound test is when the fish are deeper than 15 feet.

A quick drop in barometric pressure causes Winters to present his lures vertically to crappie in the brush, but in most situations he pitches his lures to the cover and works them back. Stained water allows Winters to make short pitches to his targets, but clear water requires longer casts to prevent spooking fish.

During the spawn, water clarity also determines what depth crappie build their nests. The clearer the water, the deeper the fish spawn. The fish seek some type of shallow pea gravel bank, but the area still has deep-water structure nearby, such as a creek or tributary channel. Winters says the female crappie hold along this deeper structure until they are ready to move in to deposit their eggs.

When spawning in the shallows, crappie hang around any cover they can find. "A lot of times I've seen just one little stick sticking up and that's all that was there," Winters recalls. "I would cast there and not feel anything else but I would still catch 10 or 12 fish around it."

On a cloudy day, Winters can catch crappie all day long during the spawn. But on bright sunny days he tries to avoid fishing from 11 a.m. to 2 p.m. when the light penetration in the water is the greatest.

Lure selection is less critical during the spawn. "You can almost throw the kitchen sink at them and catch them then if you move it at the right speed," says Winters. "Lure presentation becomes more important than anything else during the spawn. A male fish guarding the nest is not an active feeding fish. He's defending a territory and if anything gets too close at too slow of a speed, he considers it to be a threat and he'll attack. If it's moving too fast he'll ignore it." Winters recommends keeping your lure 4 to 6 inches off the bottom to keep the jig in the crappie's strike zone. A jig-and-bobber rig becomes more effective during the spawn because the bobber allows you to work your jig slower through the nest and prevents the lure from falling to the bottom. In dingy water, you can set the jig 4 to 6 inches below the bobber since the fish will move as shallow as 1 1/2 feet.

Besides the Curlybugs and Paddlebugs, other effective lures during the spawn at Lake of the Ozarks include plastic tube jigs, curly tail plastic grubs and Roadrunners. Winters' lure color selection is based on water clarity. In clear water he favors the following combinations: red and pearl, blue and pearl or yellow and pearl. For darker water, he prefers black and chartreuse, red and chartreuse or chartreuse and silver glitter.

The spawn usually ends when the water temperature climbs to 70 degrees. The latest Winters recalls catching any crappie spawning along the bank is the beginning of the third week in May.
____________________________________________________________________________________________________________________________________
Missouri Department of Conservation LakeExpo.com

Fall is a great time to fish on the Lake of the Ozarks, and the Missouri Department of Conservation offers a few tips for anglers hoping to bring in a mess of crappie.

Fall—try the docks
Crappie are generally very predictable and aggressive in October and November. Docks are a prime location for fall crappie, where they can be caught in the upper 10 feet of the water column.
Cast into the back of a boat slip or along the edges, letting the jig sink for 2 or 3 seconds, and then retrieve slowly. Crappie will also move into shallow water on warm days in the fall, where you can catch them in the same brush piles they inhabit during the spawn.

Winter—enjoy some of the best fishing of the year
Unfortunately, many anglers stow away the boat and fishing tackle before the first snow flies. Those who don't can experience some of the best fishing of the year and have their favorite lake all to themselves.

You can find crappie in deep water (20 to 40 feet) in the winter, but they will move into shallower water during a string of warm days. The key to catching crappie in the winter is to use a very slow retrieve. In cold water, crappie will not chase a fast-moving lure like they will during the warmer months.

In addition, winter crappie tend to congregate in large, dense schools near structure instead of scattering in loose schools over a large area. Casts to one side of a brush pile may yield nothing while the other side may produce a fish on nearly every cast.

Tackle and technique
If you talk to a dozen crappie anglers, you will likely get a dozen different opinions regarding the best way to catch them, the best jig color, the best line to use, and so on. In reality, two anglers in the same boat can be using two completely different techniques and baits, and they will both be catching fish. The key is to not get stuck on any one approach. Experiment until you find a technique that works for you.

Crappie are attracted to woody cover regardless of the time of year. A good rule of thumb is to fish shallow during spring and fall, then fish deep during summer and winter. However, a string of warm days in January can send fish into water less than 5 feet deep, while a strong cold front in April can send them to the depths for a few days. When trying to locate crappie, target brush piles or other cover at a variety of depths, and let the fish tell you what depth they prefer on a given day.

When crappie are active, they will hit a bait presented in close proximity to cover. When they are not so active, you may need to get your bait down into the brush to be successful. The two most effective ways to do this are vertical jigging and casting. A weedless jig works best for these types of presentation.

Vertical jigging
To fish a bait vertically, simply drop it straight down into the brush until it hits bottom. Then slowly reel up until you get a bite. Note the depth at which you get a bite and concentrate on fishing at that depth. Another productive method is to use a very small jigging spoon. Fish vertically over deep brush and raise and lower your jigging spoon 1-2 feet. Crappie will often hit the spoon on the fall while it is fluttering. This is a good technique to use when you run out of minnows or simply get tired of re-baiting your hook.

Casting
When fishing shallow brush or in very clear water, you may need to back away from the brush and cast. Toss your bait past the brush and let it sink to the bottom on a tight line. Slowly retrieve until you contact the brush. When you feel your bait come over a limb, let it sink again. Keep doing this until you clear the brush. By doing this, your lure is actually penetrating down into brush instead of just skimming along the outer edges.

Bobbers
These are not just for young or inexperienced anglers. There are days when crappie will only pick up a jig or minnow that is hovering nearly motionless. Again, you may need to experiment with the depth of your bait to find the fish.

_____________________________________________________________________________________________________
A Guide to Catching Crappie During the Spawn
When the spawn begins

As water temperature and daylight hours increase, crappie began their migration to shallower waters to spawn. The magic number the water temperature needs to reach is heavily debated, but most agree between 56-59 degrees will find white crappie in the process of spawning.

On many lakes, black crappie will begin the final migration when the water temperature hits 50-52 degrees, and will be done by the time the white crappie arrive. The more days of consistently warm weather bringing the water temps up, the smoother the transition will be for the crappie, and the better the fishing will be for the anglers.
How crappie spawn

Male crappie fan the nests and essentially make the bed while the females stage out from the nest. Depending on the lake and progression of the spawn, females may be farther out and much deeper than the males, or within 6 feet and at the same depth, but both sexes will be feeding aggressively up to the last stages of the female moving in and dropping her eggs. Females are then in and out rather briefly, and once they've dropped all of their eggs are very difficult to pinpoint and catch.

Male crappie are emphatic guards of their up and coming fry, which is why the spawn bite is the best "thump" most anglers feel all year. However it's important to remember that the males are not actively feeding after the females have left, they are merely trying to run off any predator of the tender eggs. While the initial bite is ferocious, male crappie are only trying to kill or wound baitfish that pose a threat, and will "chomp" once or twice and then spit the bait. They are genetically geared to feed heavily prior to the spawn to prepare for the fasting that accompanies it. A quick hook-set is key, otherwise your bait will be outside of the crappie's mouth in a matter of seconds.

The role of the female crappie during the spawn is to do one thing and one thing only: lay her eggs. Catching females with eggs pouring out of them is rare, but if it does happen you are right in the heart of the spawn, and should find aggressive males nearby. What exactly causes a female to deem it time to drop her eggs is unclear on any given body of water, but what is clear is that it usually happens in mass in particular areas, meaning if you do luck up upon one, there are more nearby in similar surroundings. Most females caught while spawn fishing are prespawn and loaded with eggs.

Where to look

Cover, cover and more cover - Before delving too far into this, a bit of clarity with regards to terminology is in order. Most crappie anglers refer to a brushpile, a stump, a stakebed, a dock or even vegetation as structure, because after all, they are all by definition "structures". However, in the wild world of technical writing, structure refers to bottom contours like ledges, ditches, and so on, and cover encompasses anything that provides concealment to a fish.

Crappie move shallow to spawn and do so on firm bottoms, which can range from rocks to logs, but is usually performed on the lake floor surrounded by cover, which is primarily for protection against predators and mother nature's wrath. Any shallow cover over a hard bottom is an excellent place to look for spawning crappie. Hard objects give the crappie a place to hide and protect their nest. So cover is always where you should look.

Keep track of previous spawns - Crappie are creatures of habit, and will return to spawn in the same areas that yielded success in the past given similar water levels.. It's also important to note that an unsuccessful spawn will often result in a change of habitat during the next year's spawn. Water levels dropping quickly during the spawn can wreak havoc on eggs, and crappie will in turn find safer areas to make beds for the next year.

Water clarity's affect - Water clarity, or more accurately light penetration, dictates the depth crappie find comfortable at all times during the year, and especially during the spawn. Muddy to heavily stained water keeps crappie shallow, and during the spawn they can be in as little as 1 foot of water. As the water clears, crappie move deeper, and in extremely clear water can spawn as deep as 20 feet.

"Even on clear water lakes, there are feeder creeks that are murkier than the rest of the lake, and those creeks and surrounding flats are the first places to look for spawning crappie on clear water lakes," said tournament pro and guide Kyle Schoenherr.

What's the best bait

Get loud - Loud in crappie lures during the spawn refers to color not sound. Male crappie are generally the target when spawn fishing, and they are protecting, not feeding. They are however aggressive, and will attack anything that they deem a threat, so big, bright colors that are more visible will garner more attention and strikes. A little rattle, however, never hurts in dirty water.

Fast and slow - The predictability of crappie during the spawn is what draws so many anglers to the water. Successful spawning grounds are not secrets among fish, and when you find one angry male, there are likely many more in close proximity. Fishing fast and covering a lot of ground is key when searching for spawning fish, but once you find them, slow down and pick apart the area.

When to break out the minnows - There are times when male crappie will only "nip" at predators and baits. This often results in short strikes and missed fish, and downsizing your bait and/or tipping it with a live minnow will make the most reluctant of crappie take a bigger bite and hold on a bit longer, allowing for a proper hookset.

Which tactic to employ

Vertical jigging - When dealing with heavy cover such as brush, standing timber, and thick vegetation, vertical jigging is the best method to effectively fish an area. A long, light jig pole allows anglers to reach into, above, or around cover and drop a bait right in the crappie's home. Active males rarely require much action from a bait, and even color can be a non-issue as long as the crappie can see the bait. A moderately slow fall and bit of up and down jigging will usually do the trick if the fish are there.

Casting to the shallows - Lakes with gravel or riprap banks will often hold spawning fish extremely shallow and without much cover. Casting a jig to the bank and dragging it back, staying just off or bouncing the bottom will trigger strikes from these fish. Utilizing a float above the jig will allow you to maintain exact control of lure depth, but an eagle-eye and lightning fast reflexes, along with a stiff 6- or 7-foot rod is necessary to make quick, strong hook-sets on fish that have no intention of eating the bait.

Spider-rigging deep cover - Although most crappie move into less than 4-foot of water to spawn, there are still some that will stay out in 6 to 8-foot of water and spawn on submerged logs or manmade cover. Logs especially are difficult to one-pole fish without a mastery of your electronics. Pushing multiple poles across logs is the most effective tactic to employ on deeper spawning crappie, but this is not a time to get every pole in the boat out. Pushing 4 to 6 poles is more than adequate, as again you will likely get many hard bites but few second chances, so reducing the number of poles will improve your odds.
___________________________________________
Crappie by Degrees
Temperature Template For Year-Round Actioni!

Of all the factors determining crappiei location and activity, none is more critical than water temperature. With that in mind, I assembled a panel of veteran crappie guides including Jim Duckworth, Steve McCadams, Fred McClintock, Larry McMullin, Tom Moody and Harold Morgan, and picked their brains about how crappie locations and fishing patterns vary with changing water temperatures. These experts pitched in to help me create this simple but useful cheat sheet that spells out where crappies will be and what you need to do to catch them in 5-degree water temperature increments year-round.

Water Temperature: 35 Degrees
Overview: Crappies will be deep and sluggish now, but they're still catchable with the right presentation.
Key Location: Check main-lake river channels for crappies holding tight to bottom cover in 30 to 60 feet of water.
Primary Patterni: Vertical presentations rule in the dead of winter. Fish straight down, using live minnows on a Kentucky rig (see diagram below) or spoons jigged just above the fish.

Water Temperature: 40 Degrees
Overview: Crappies will begin migrating from deep river channels toward major tributaries, where they will eventually spawn. They'll often suspend in open water now rather than relate to cover or breaklines.
Key Location: Waves of crappies will stage off points leading into reservoir tributary arms, suspending off these structures 20 to 30 feet deep. Some fish will remain on river channel structure in considerably deeper water.
Primary Pattern: Wind-drift 1⁄8- to 1⁄4-ounce jigs on longlines around tributary points. Watch your graph for suspended baitfish schools—crappies are seldom far from a food source.

Water Temperature: 45 Degrees
Overview: Many crappies have started migrating toward their eventual spawning areas. It's prime time.
Key Location: Target crappies hanging tight to submerged wood on deep channel banks near the entrance to tributaries, 12 to 25 feet deep. Most fish will range from the primary point to about a quarter of the way back into the creek arm.
Primary Pattern: Target-cast grubs to channel bends with wood. Cast, let the grub sink until it contacts the cover, then immediately begin swimming it slowly and steadily back to the boat.

Water Temperature: 50 Degrees
Overview: The prespawn migration is in full swing now, with large numbers of crappies moving into reservoir tributary arms. Stragglers suspending in deep water off tributary points will make their move shallower following a few days of mild, sunny weather.
Key Location: Continue targeting the creek channel migration route, keying on isolated wood cover along channel bends for the largest concentration of fish. Crappies instinctively remain 12 to 20 feet deep now, probably to insulate themselves from the impact of frontal passages.
Primary Pattern: Map out the creek channel with marker buoys, then bump a Kentucky rig baited with minnows or a minnow/tube bait combination along the channel drop.

Water Temperature: 55 Degrees
Overview: Expect the bite to get more aggressive as crappies begin feeling "the urge to merge" and feed heavily before spawning.
Key Location: A few big fish will be in the upper half of tributary arms, but you'll find numbers of fish in the lower half, still relating to the creek channel migration route. Shallow ditches veering off the creek channel and running toward shallow spawning coves can hold huge fish.
Primary Pattern: Target ditches with grubs and small crank baits; on mild days, crappies may be as shallow as one to three feet deep along these structures. Work the creek channel with grubs, keying on brushy cover in the six- to 12-foot zone.

Water Temperature: 60 Degrees
Overview: Crappies spawn in water from around 65 to 75 degrees, so the immediate prespawn period is a good time to load the boat with oversize fish. Baitfishi schools continue to be a primary location factor now as crappies fatten up before spawning.
Key Location: Hopefully you did your homework while the lake was drawn down during winter and marked the location of brushy cover and stake beds on your map and GPS. Now that the water is higher, crappies will be all over this cover midway into tributary arms, three to eight feet deep
Primary Pattern: Tightlining minnows and jigging tube baits around sunken cover will score heavy crappie catches in murky water. In clear water, back off your target, make a long cast and swim a curlytail grub.

Water Temperature: 65 Degrees
Overview: Crappies will be shallow now; some will be spawning, but many will still be in a prespawn mode. Don't rush the season—if you aren't catching quality fish on likely spawning cover, back off and target prespawn crappies instead.
Key Location: Crappies will be in the upper half of tributary arms, holding tight to isolated stake beds and submerged brush piles. Prespawn fish will be in three to six feet of water, but will chase minnows shallower.
Primary Pattern: Tight-lining minnows on long rods is the standard method now, but target-casting grubs and tubes to submerged wood works, too.

Water Temperature: 70 Degrees
Overview: Spawning season kicks in big-time! Male crappies fan out the nest while females hang back waiting for the water temperature to rise a degree or two before moving onto the beds.
Key Location: Spawning takes place on woody cover (stake beds, brush piles, etc.) in the upper ends of brushy coves and creek arms, anywhere from three to 12 feet deep depending on the lake's clarity.
Primary Pattern: Cast tubes and grubs or tight-line minnows close to cover. If you're catching numbers of small males, back off and hit deeper isolated stake beds and stumps for the bigger females.

Water Temperature: 75 Degrees
Overview: Some crappies will be done spawning while others are finally moving onto their beds. Postspawn fish will hang around bedding areas for several days until the water temperature rises.
Key Location: Spawners will be on wood from three to 12 feet deep depending on water clarity. Postspawn fish will be on isolated pieces of cover adjacent to spawning sites.
Primary Pattern: Determine the crappies' spawning mode. If tube baits or minnows don't produce strikes in thick brush and stake beds, target-cast grubs to scattered wood.