Cabo San Lucas - Fishing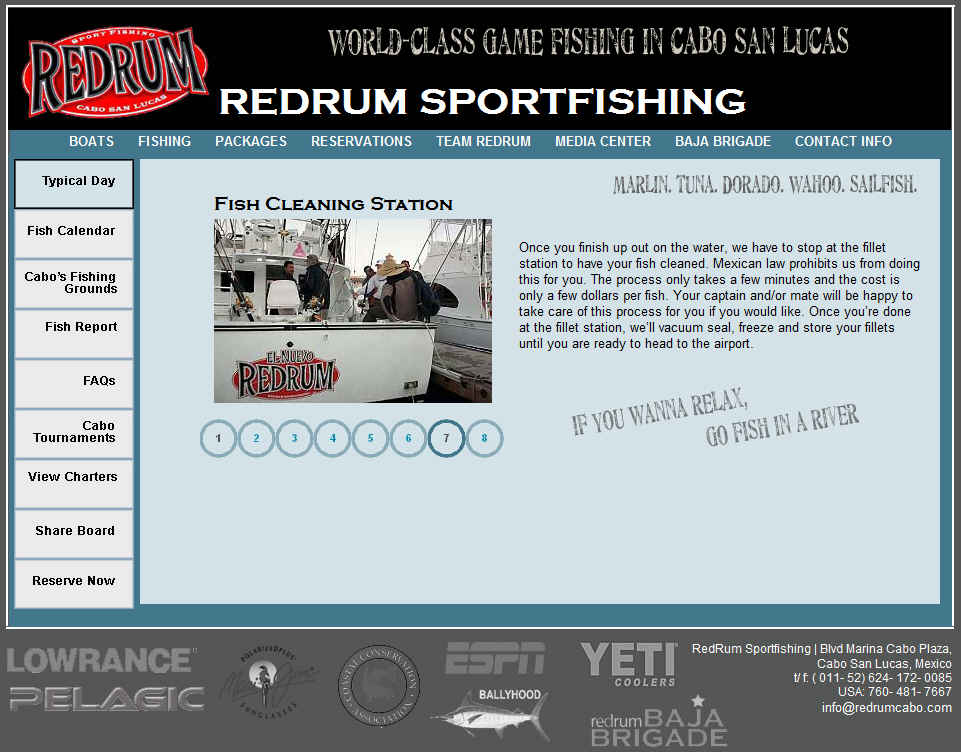 We booked the RedRum TantRum in 2012 for a full day. That is the only one with two fishing seats.
We didn't go out for the swordfish, but I see they are catching them this time of the year.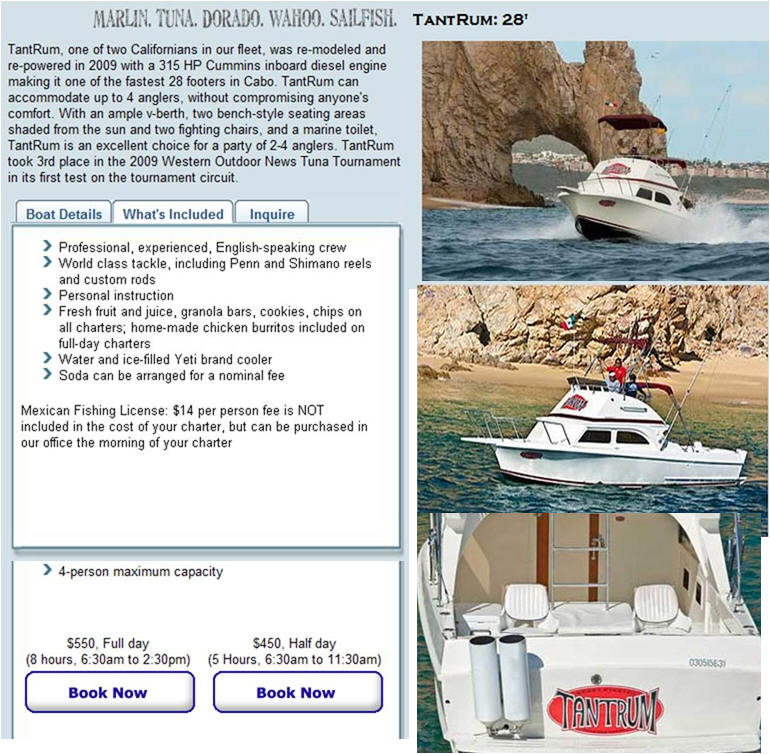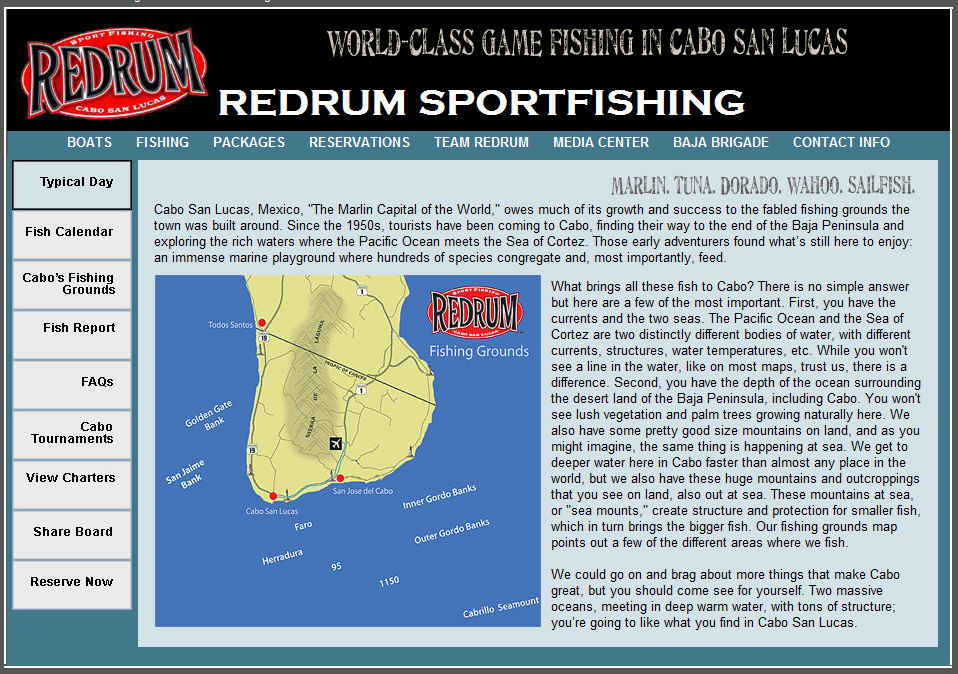 Click below for the RedRum fishing blog talking about the daily catches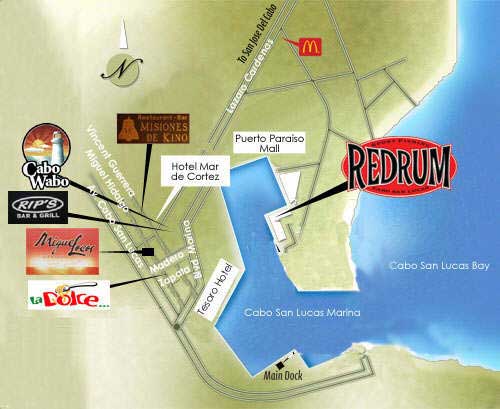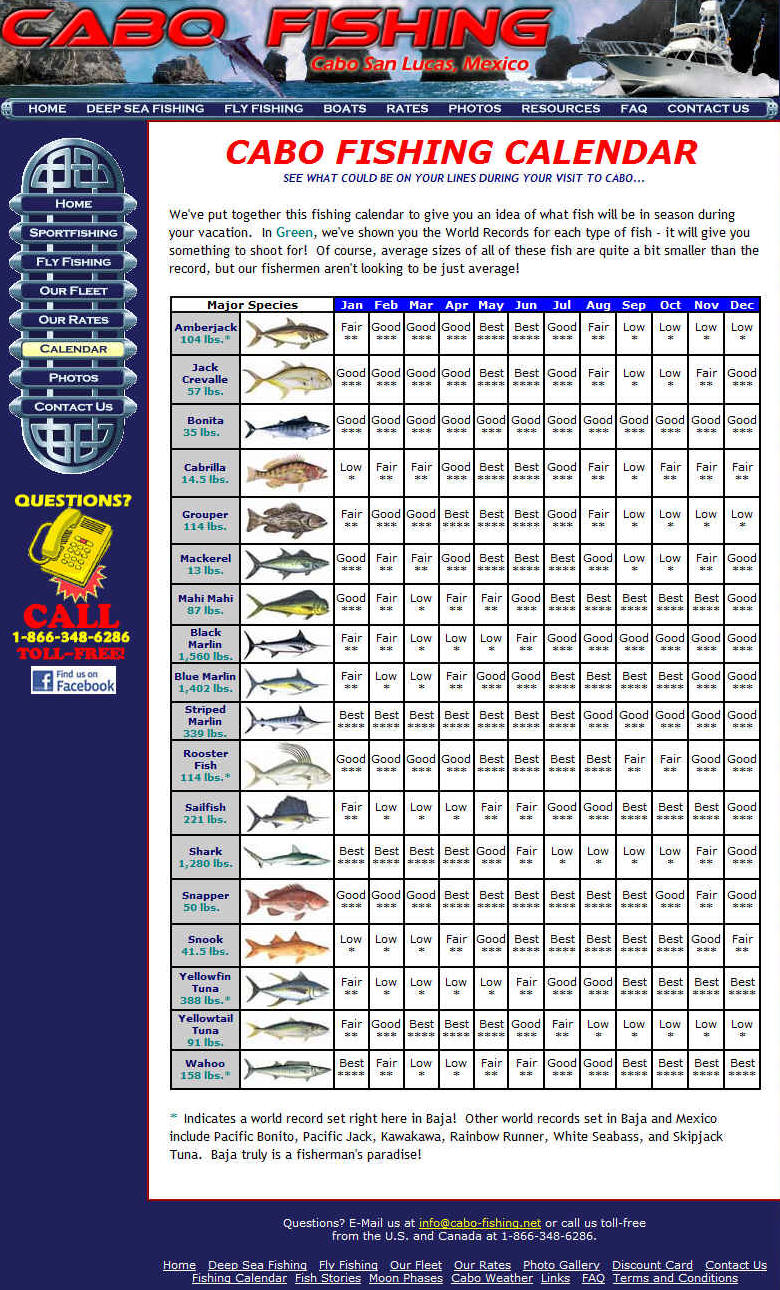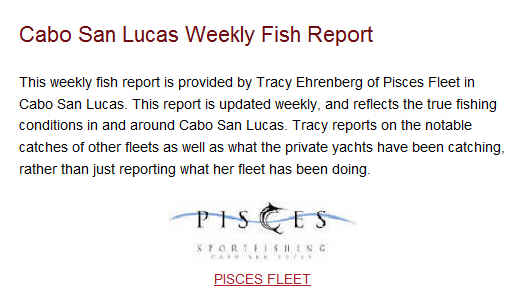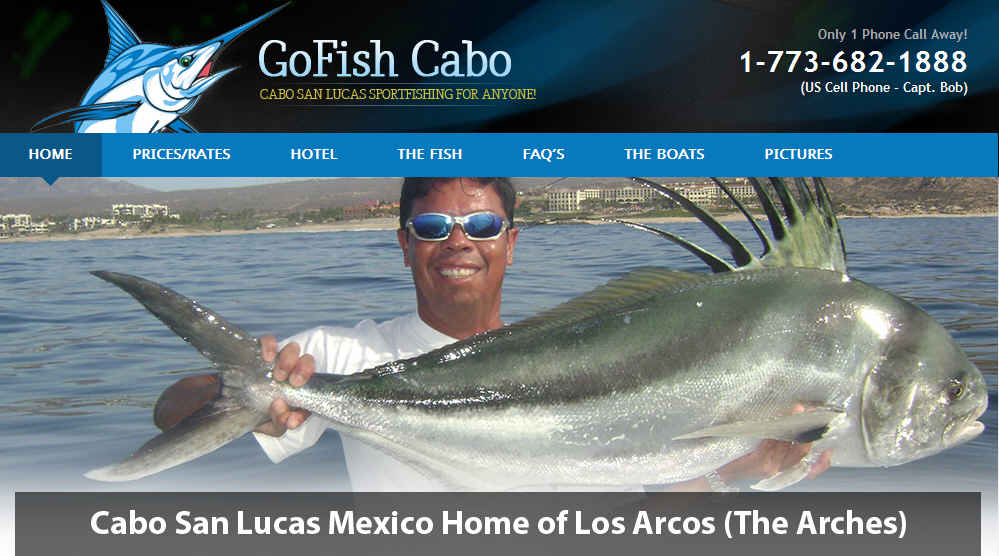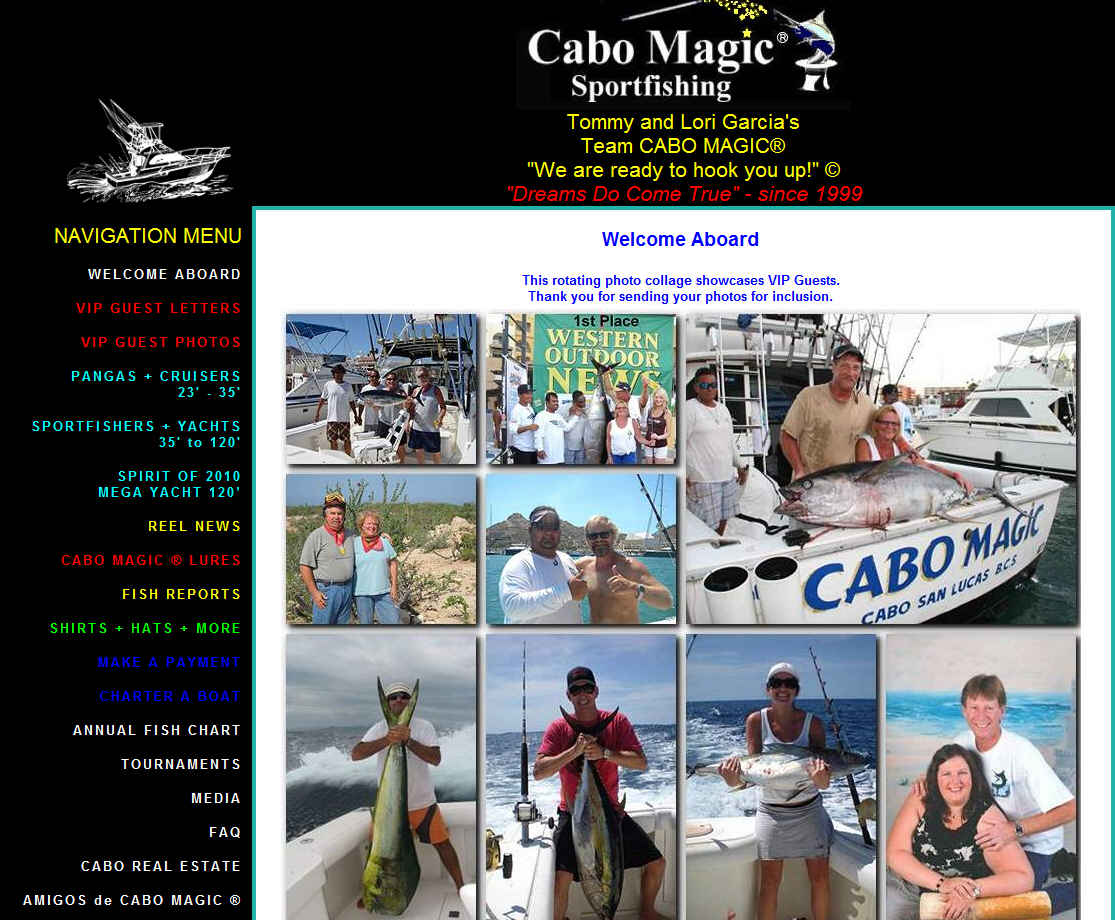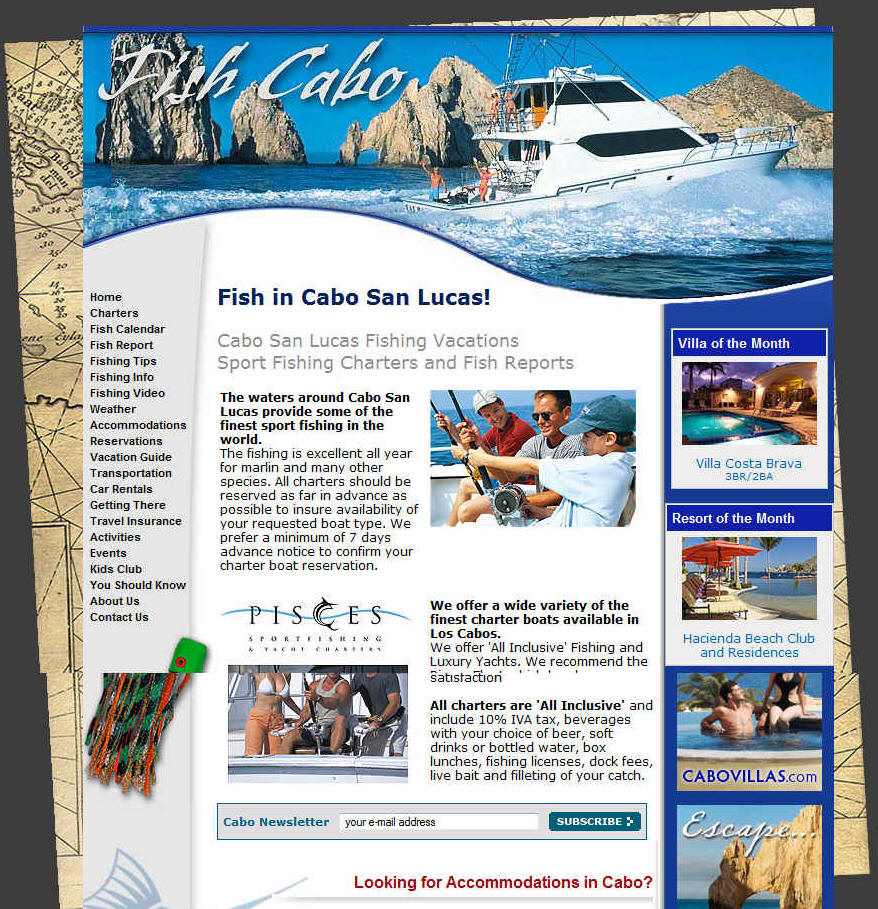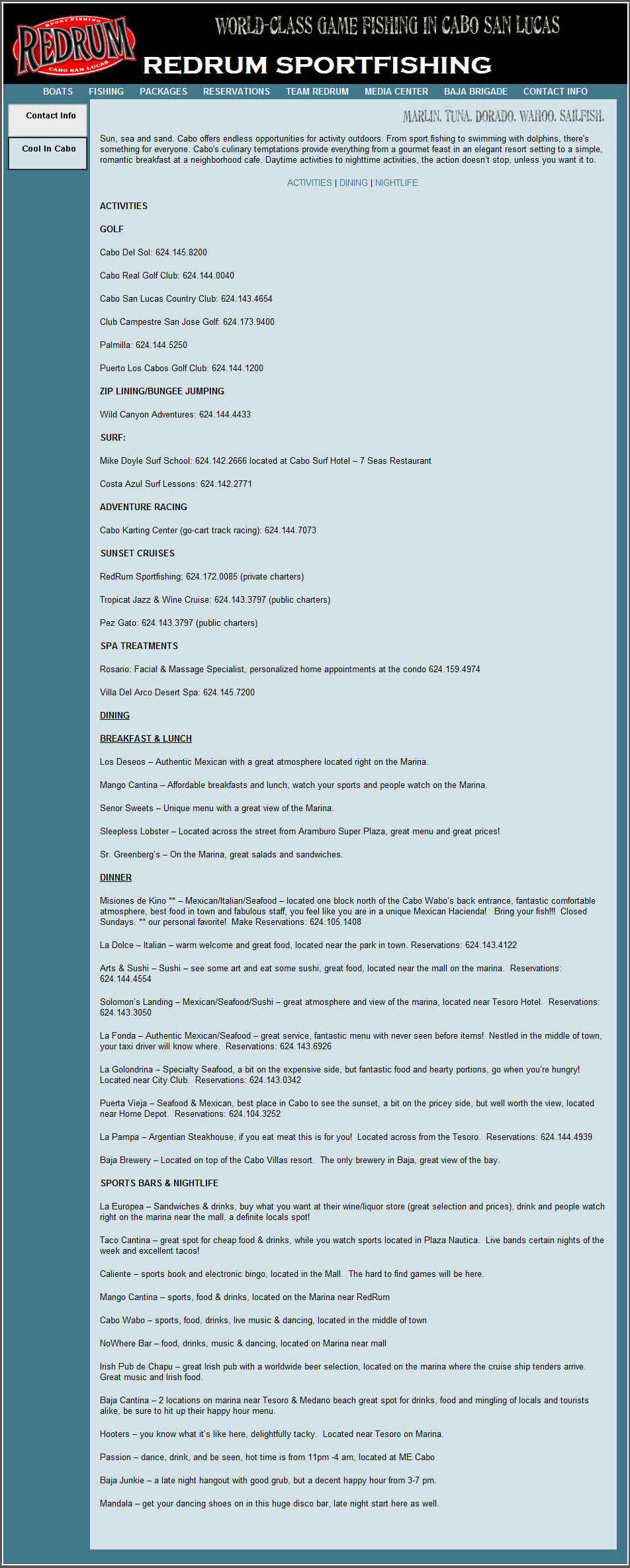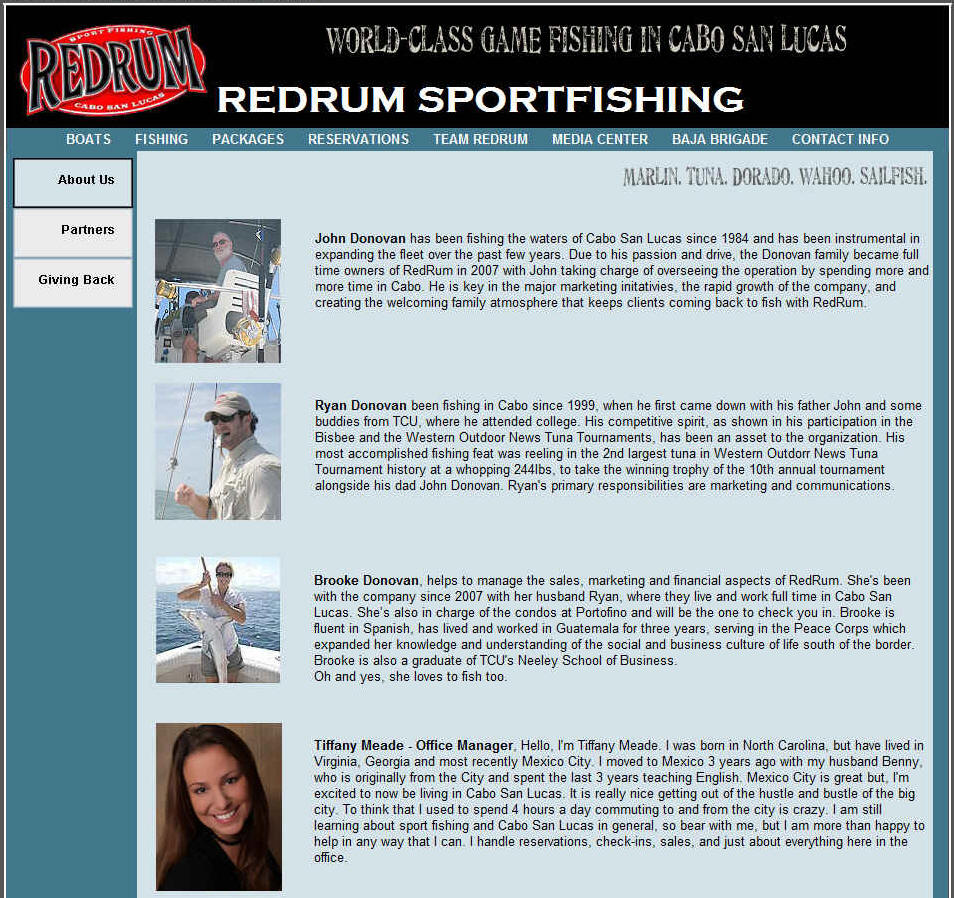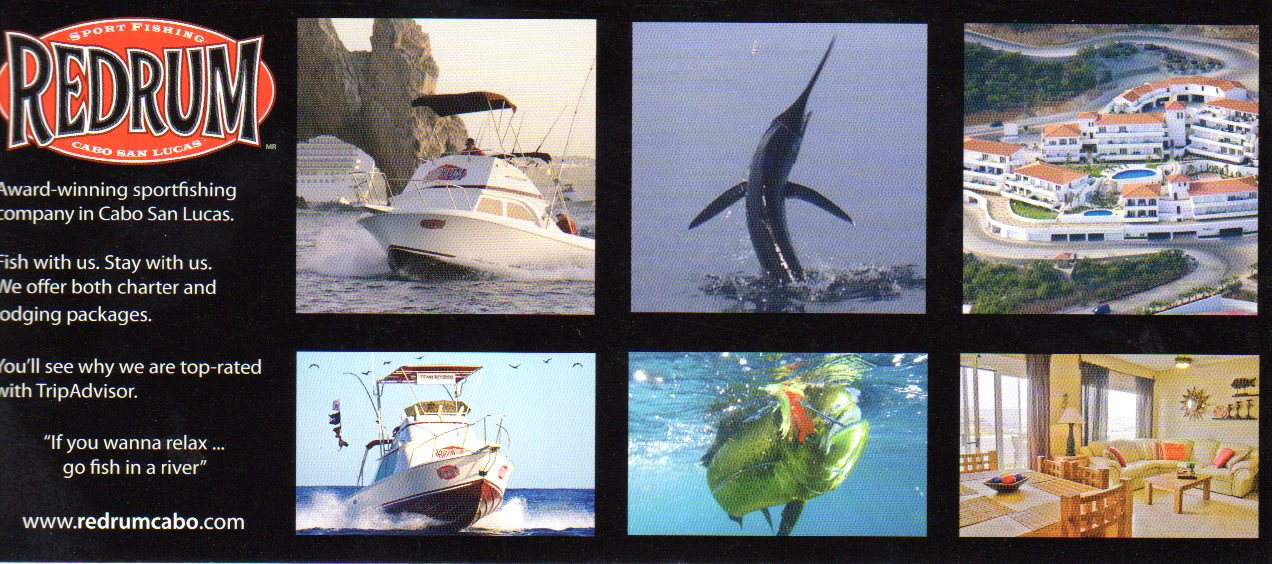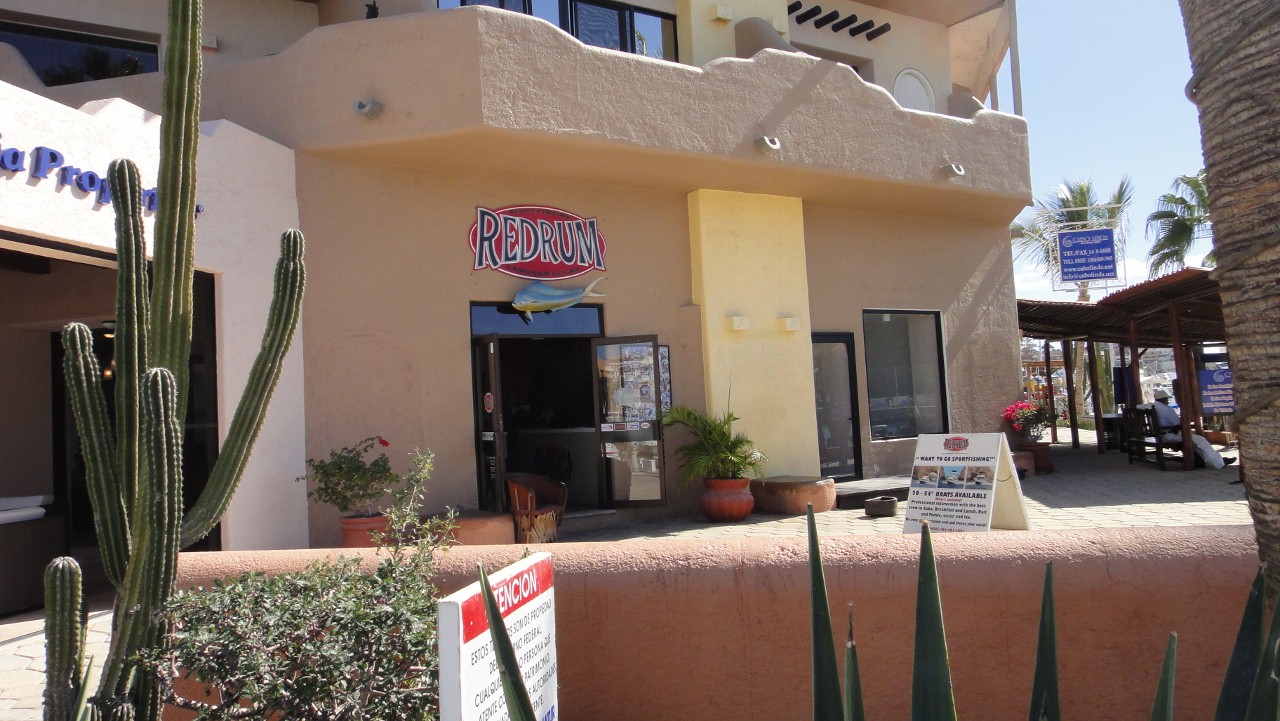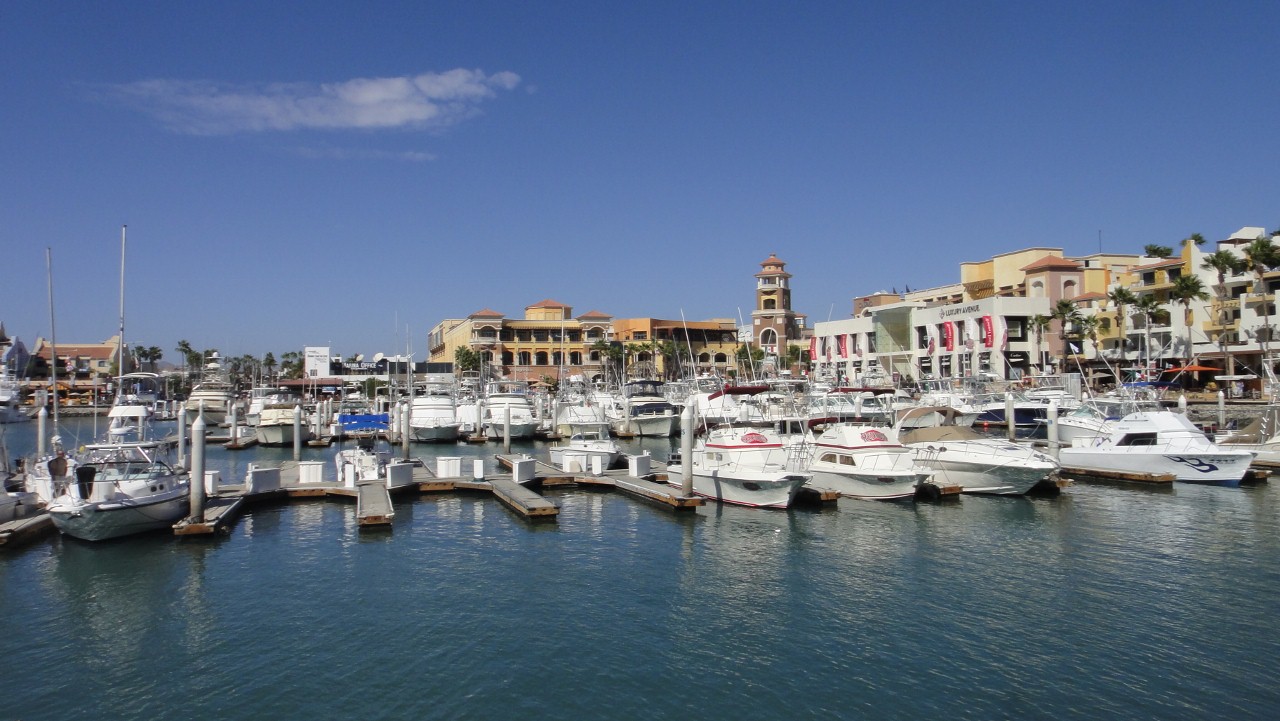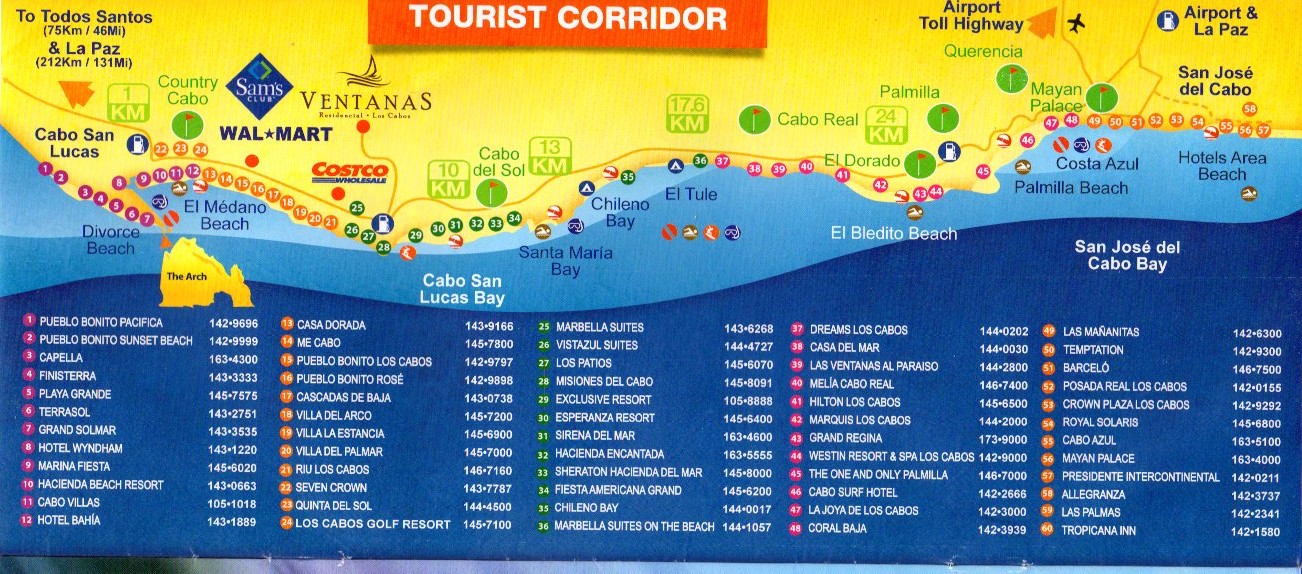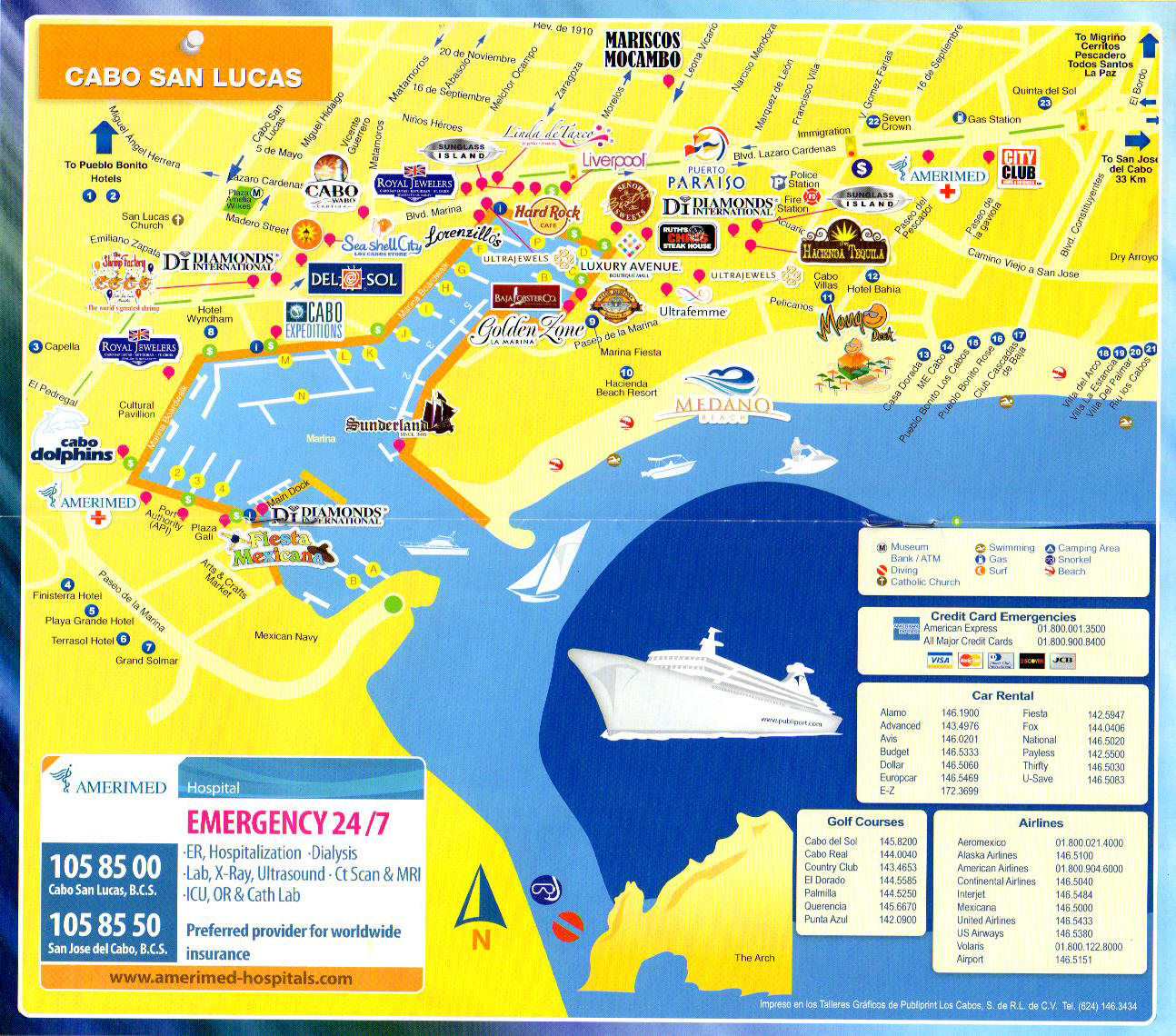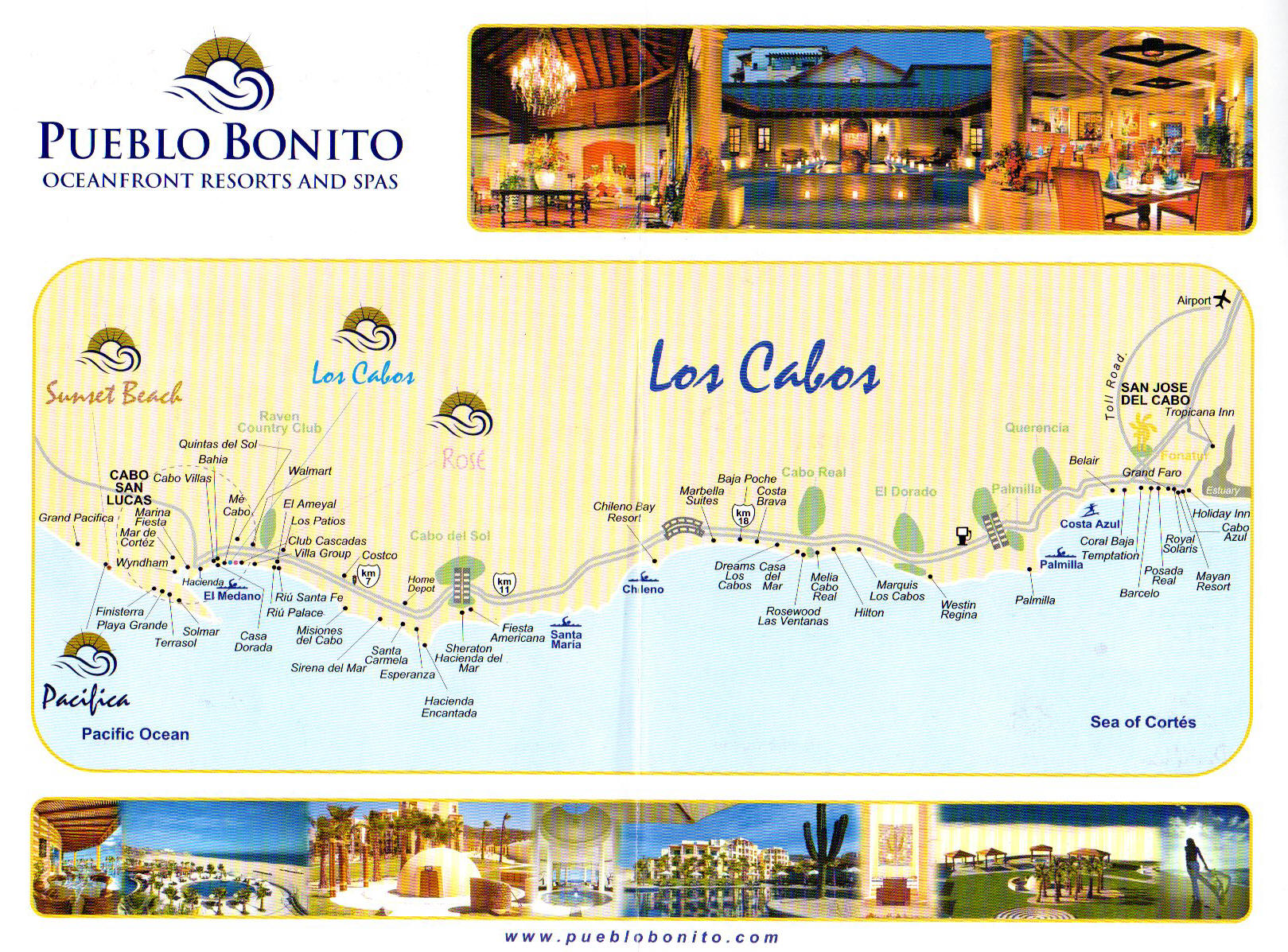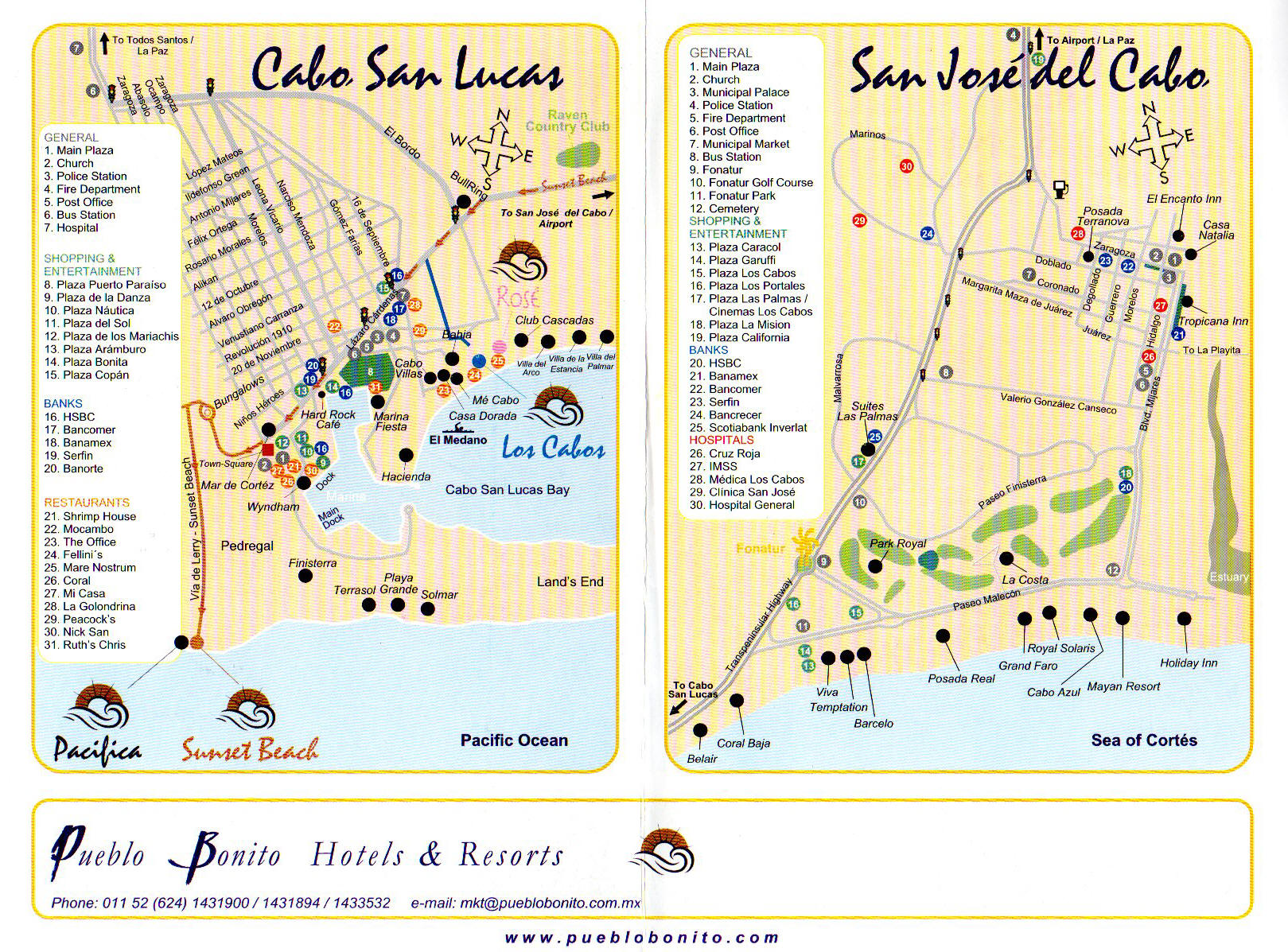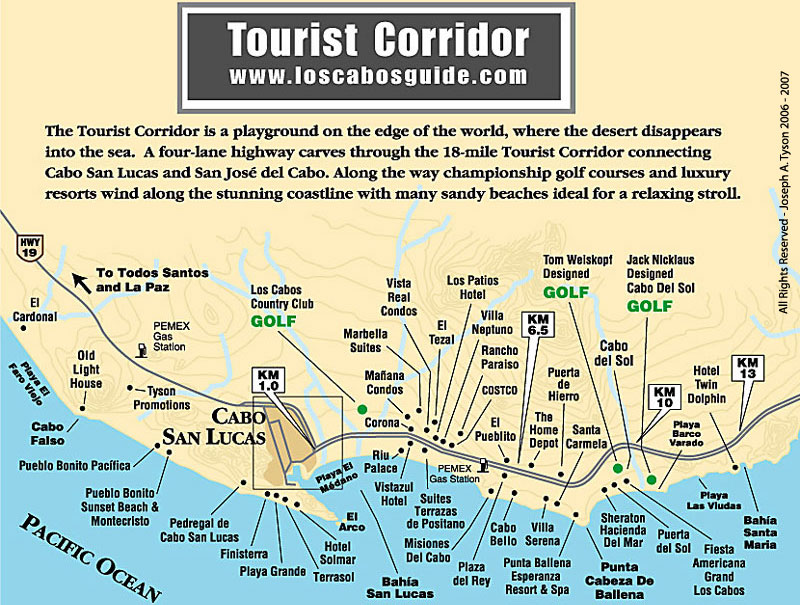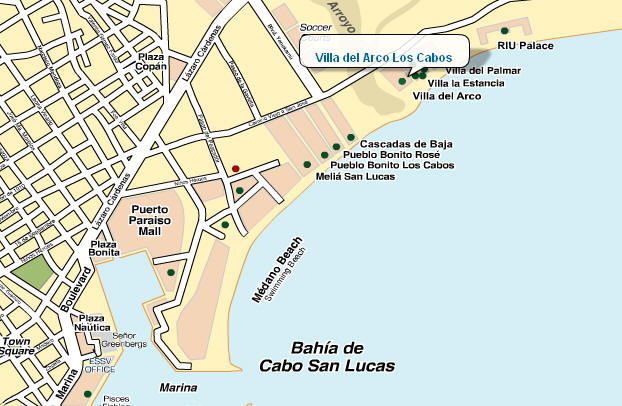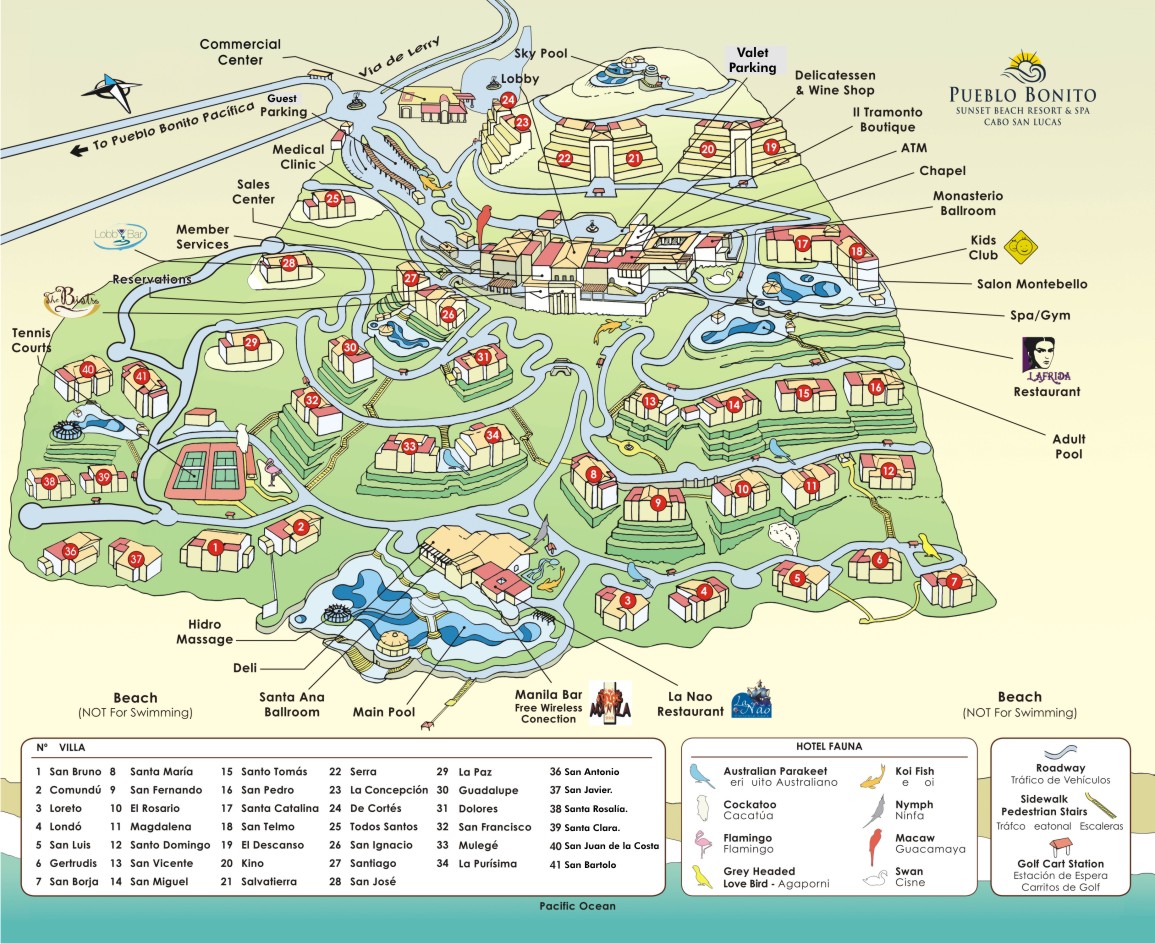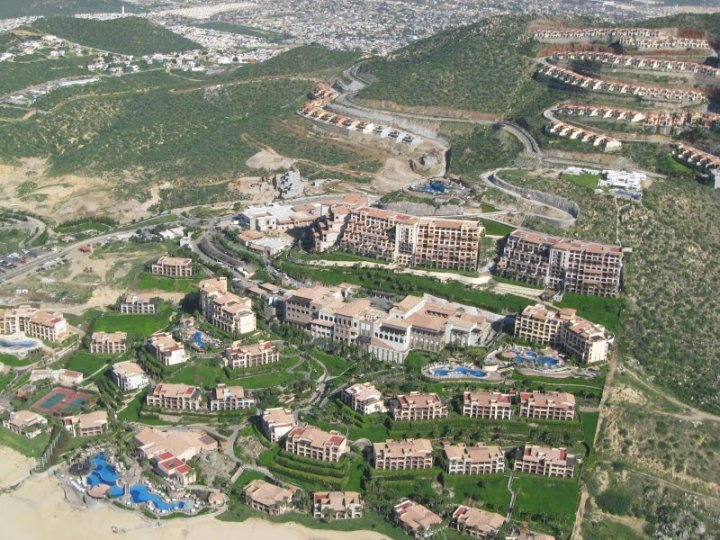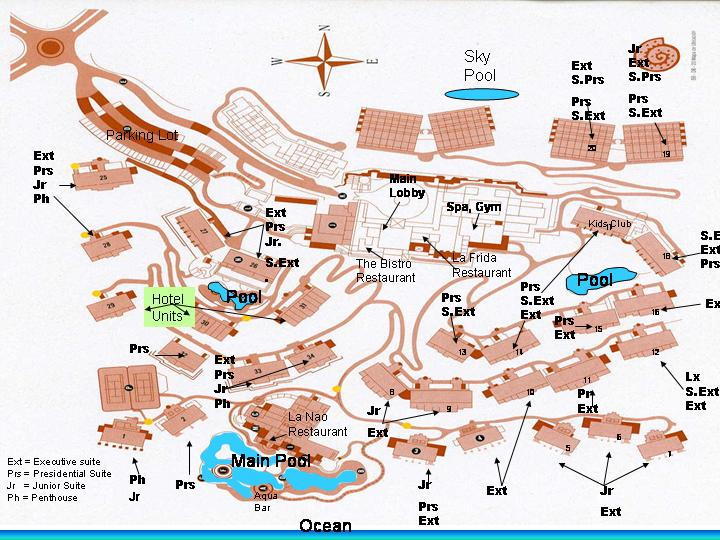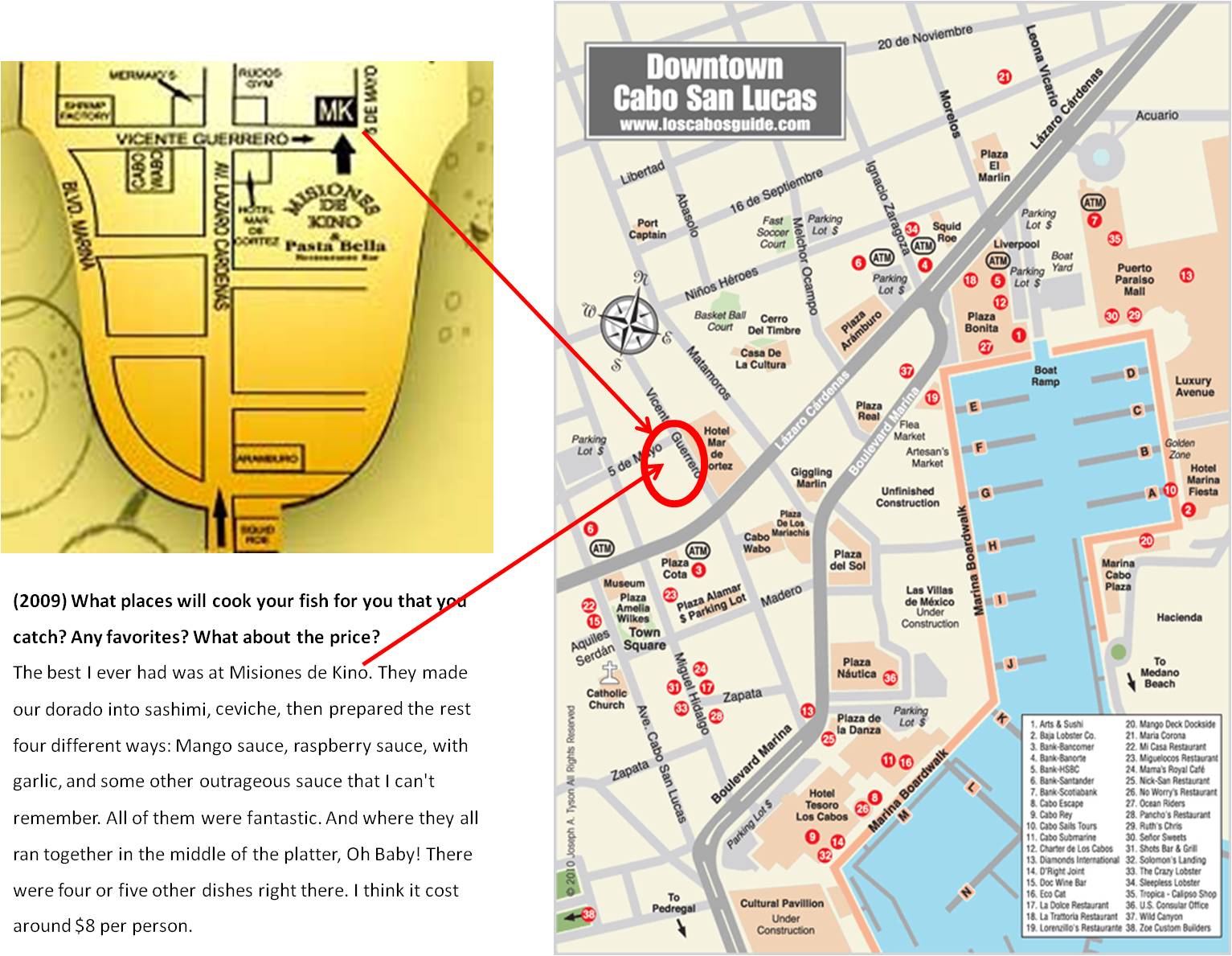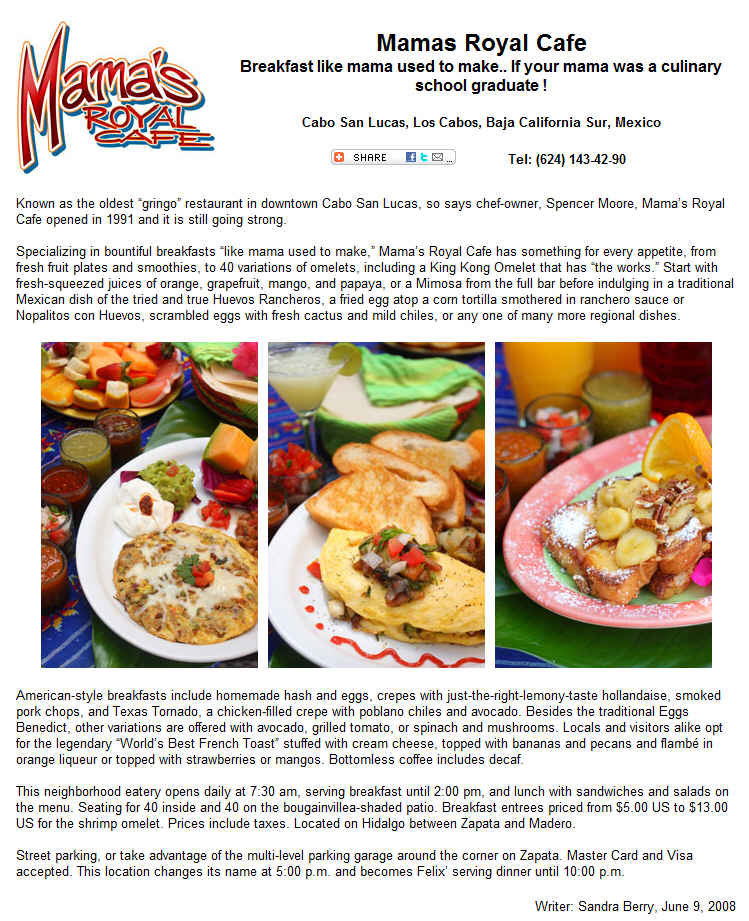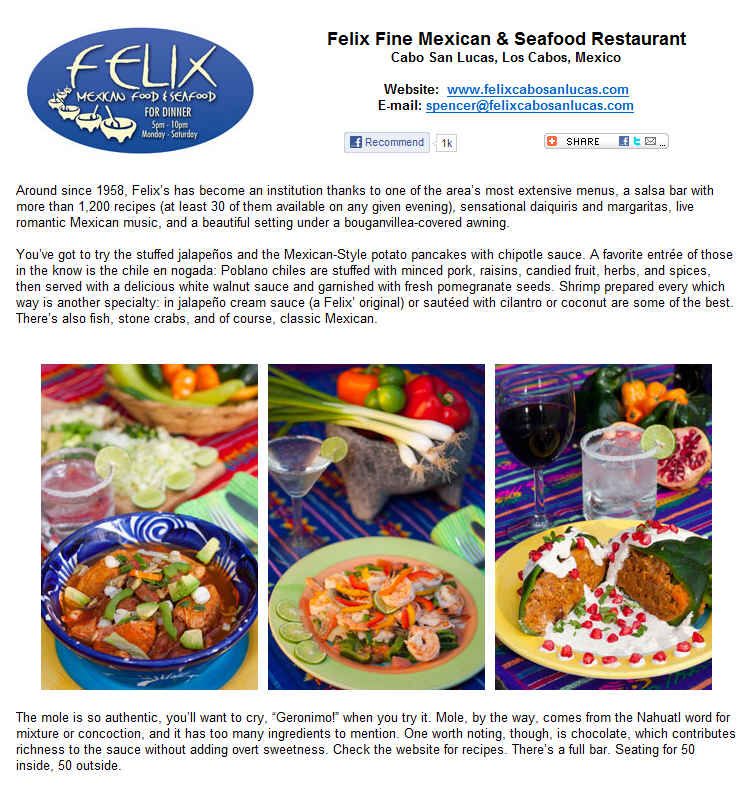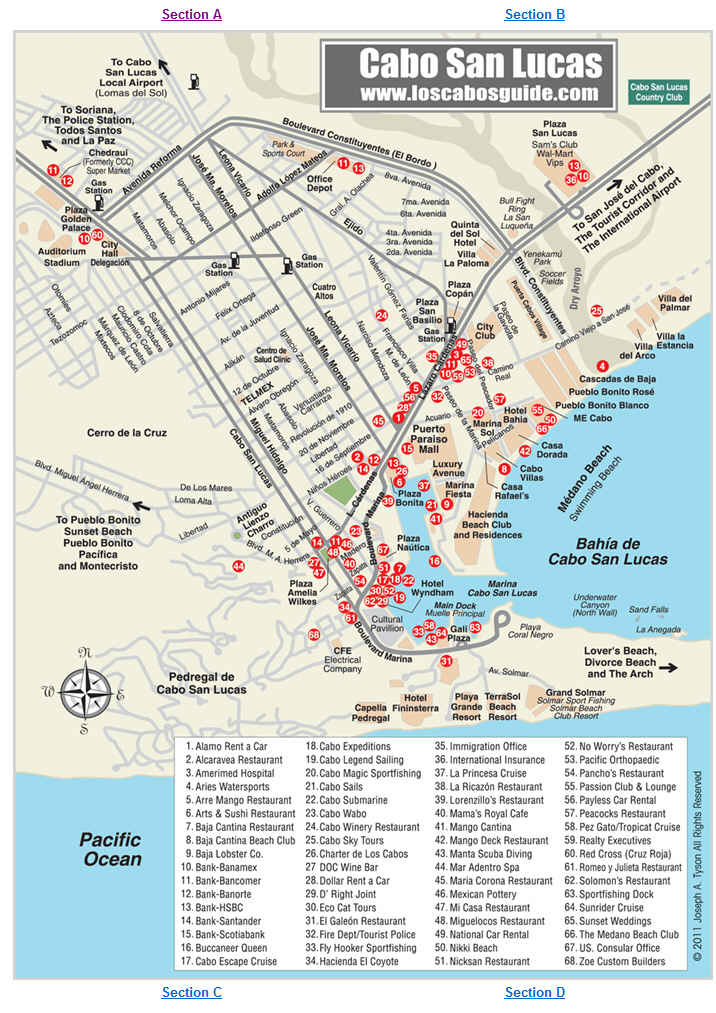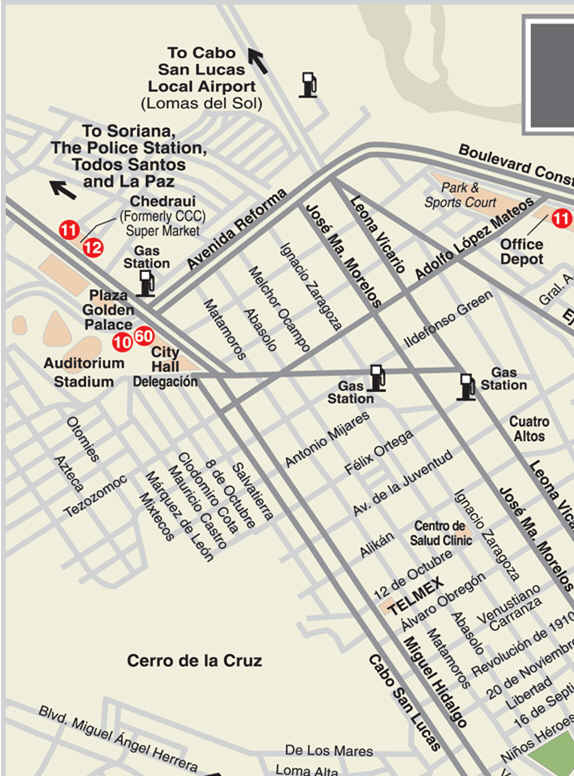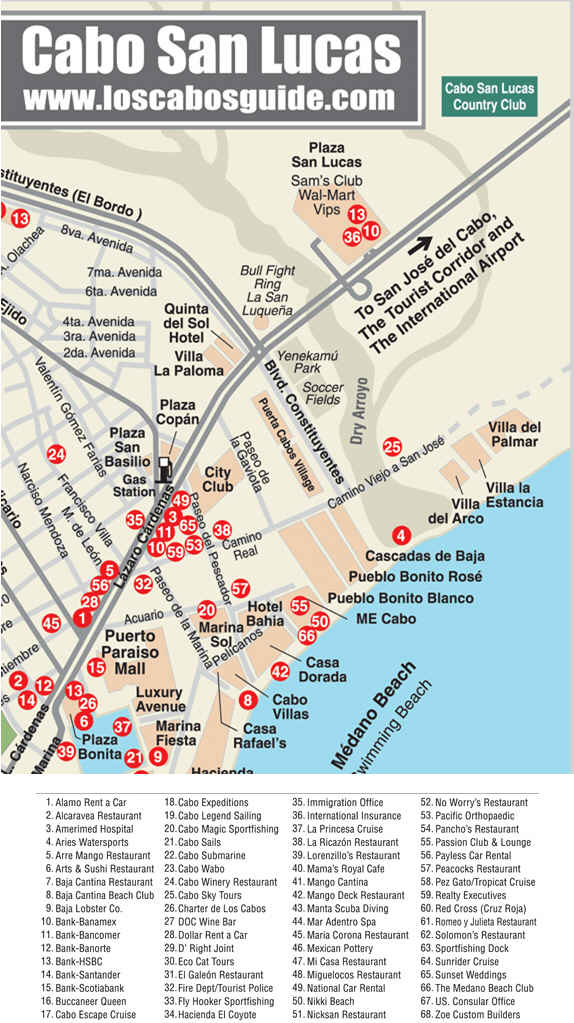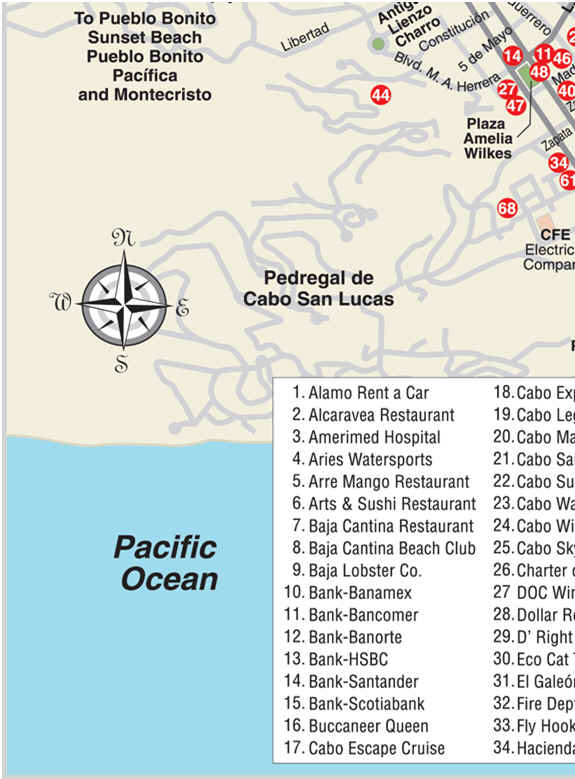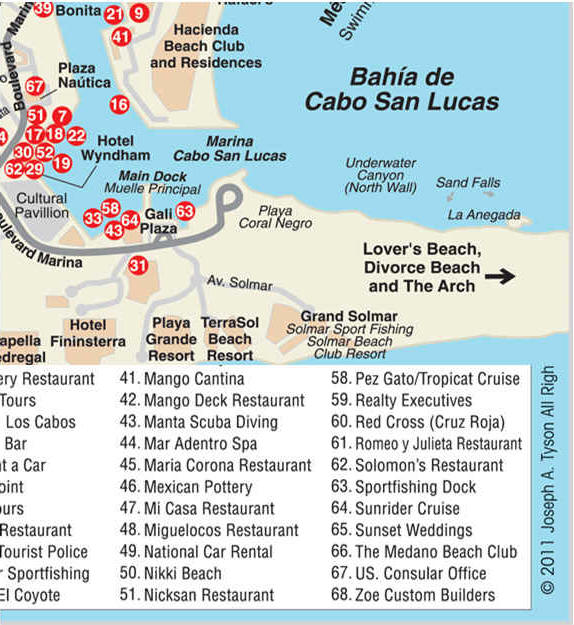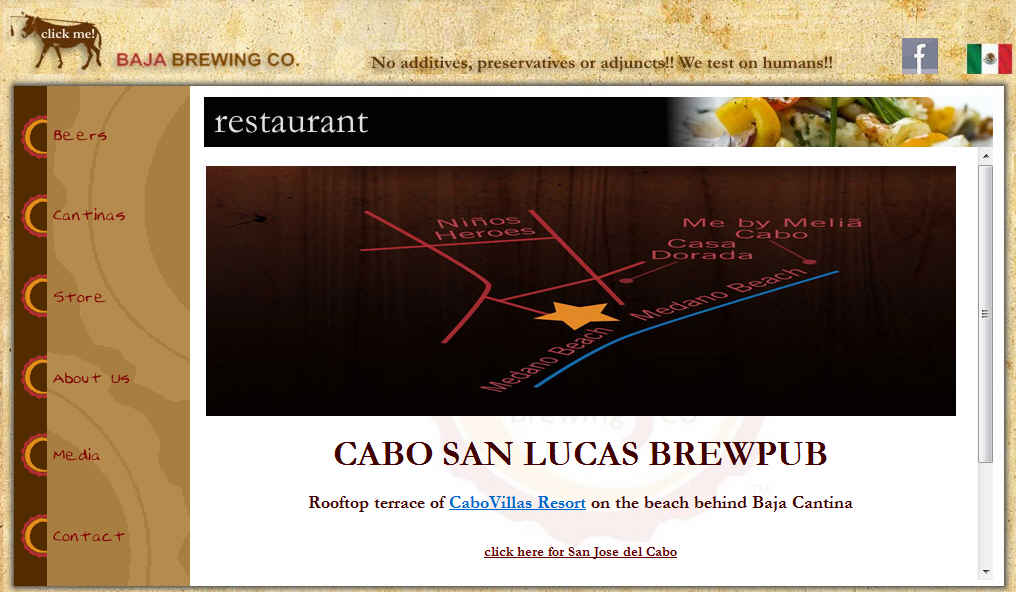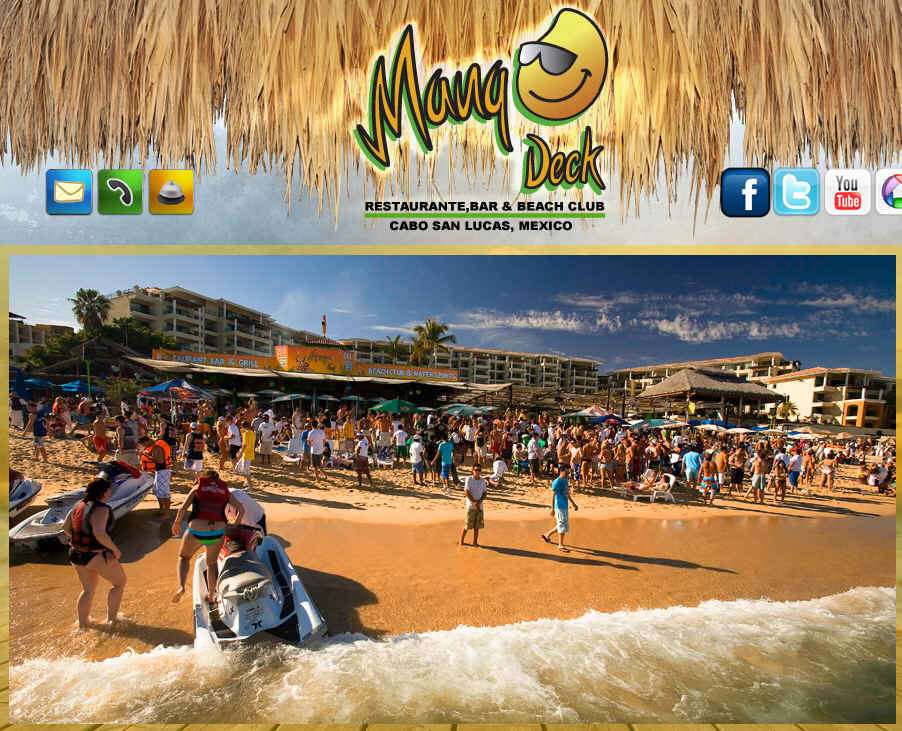 Located right in the heart of Cabo San Lucas, on Medano Beach, Mango Deck boasts an unbeatable view of Lover's Beach and the famous Arch of Los Cabos, where the Sea of Cortes and the Pacific Ocean meet. Mango Deck beach club is open bright and early 7 days a week so you can come and enjoy a variety of different breakfasts consisting of great big omelets, pancakes, Mexican specialties, breakfast burritos, fresh fruit plates and a variety of healthier lighter choices, and for recovering after a crazy CABO Saturday night, you must come to our all you can eat, Sunday brunch featuring a wide selection of dishes and of course Mexican pancita or pozole, the Mexican fix for a Mexican hangover !

Come early and set aside a deck chair because with all the fun and games and all day two for one drink specials, you can easily make a day of lounging around soaking in the sun, the view, and of course great people. The staff is exceptionally friendly and efficient no matter how busy it can get.

During the course of the day, the smooth talking M. C. will entertain you with a variety of our staff shows and diverse contests, like our specialty the wet t-shirts, or for those of you who just want to sit back and relax, and don't forget to flag down the hefty tequila man, ¨Big Johnson¨ with his holster of tequilas and shot glasses……………for those of you that arrive with a nasty hangover ……………..remember there's no better.

Way to cure a hangover than… yep… you guessed it… keep drinking. Afternoons and evenings at the Mango Deck seem to fly by so ask your waiter about the daily lunch and dinner specials, the succulent seafood combinations, or enjoy one of our Traditional Mexican or Continental dishes from the menu.
Don't forget to bring your cameras because you might catch some breathtaking photos of the rock information the active water sports taking place and once a months if it coincides with yours stay in Cabo, you will witness the most incredible full moon rise right on the sea of Cortez.

So remember to come visit us when you are in town. One thing is for sure you will spend a very memorable time at the mango deck.


Mango pics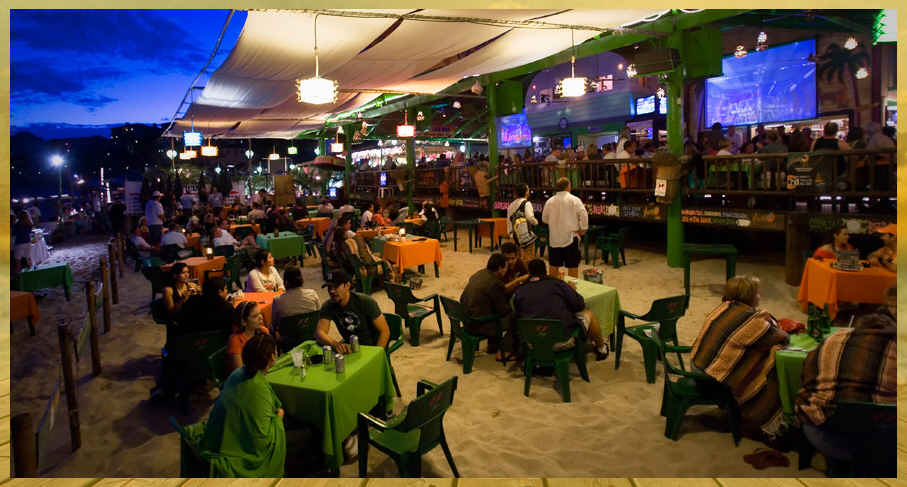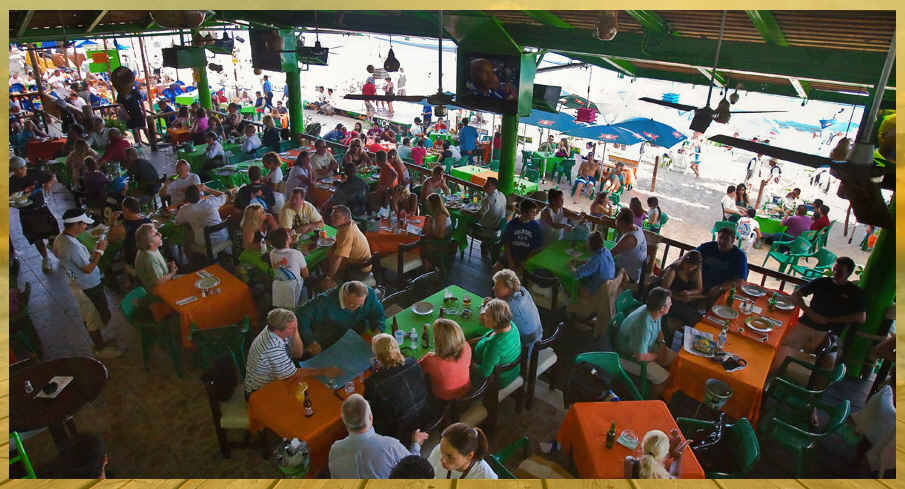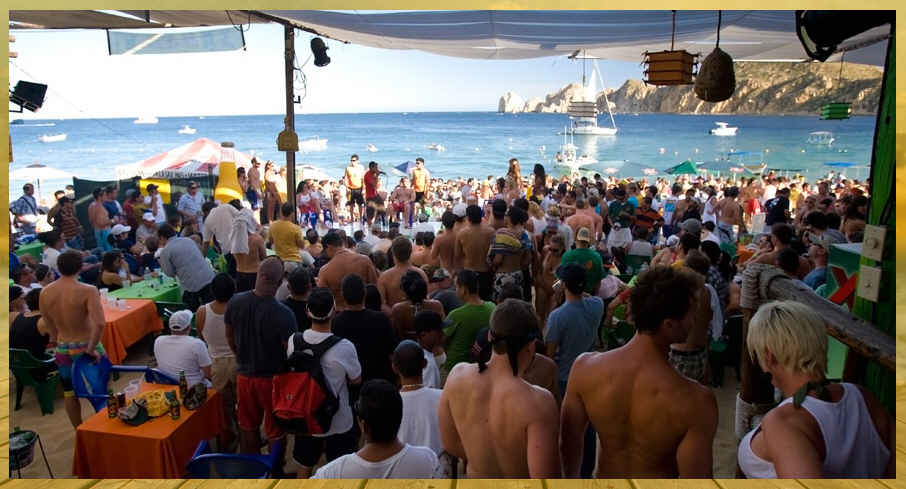 Mango Menu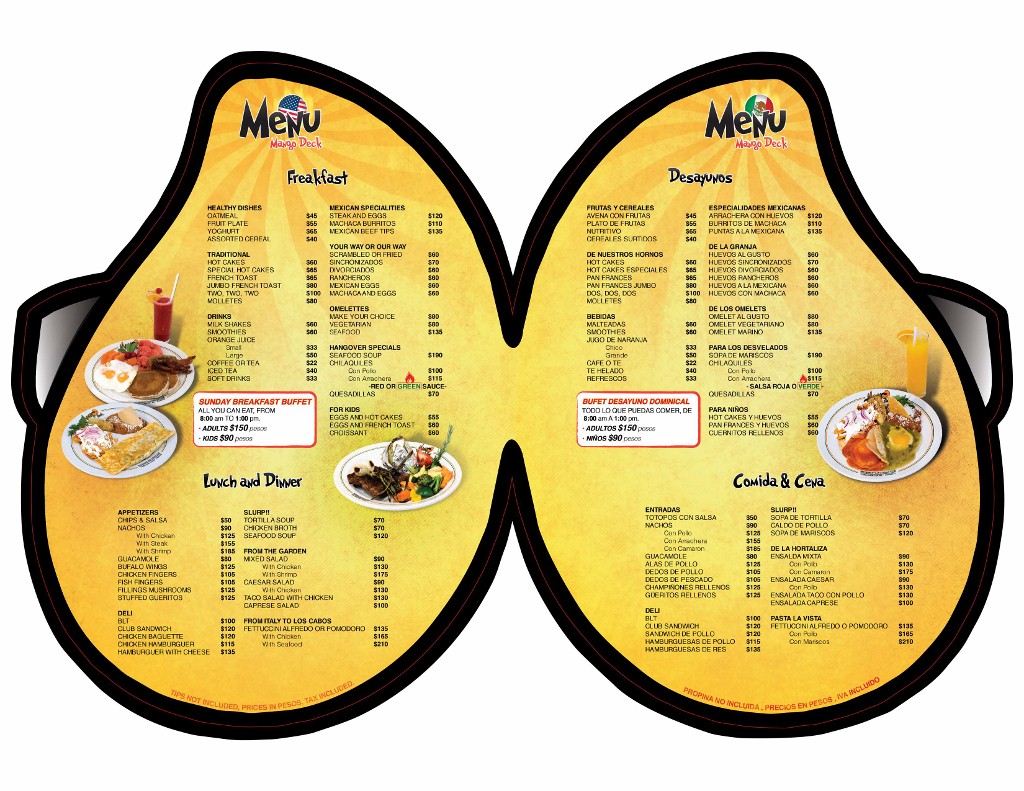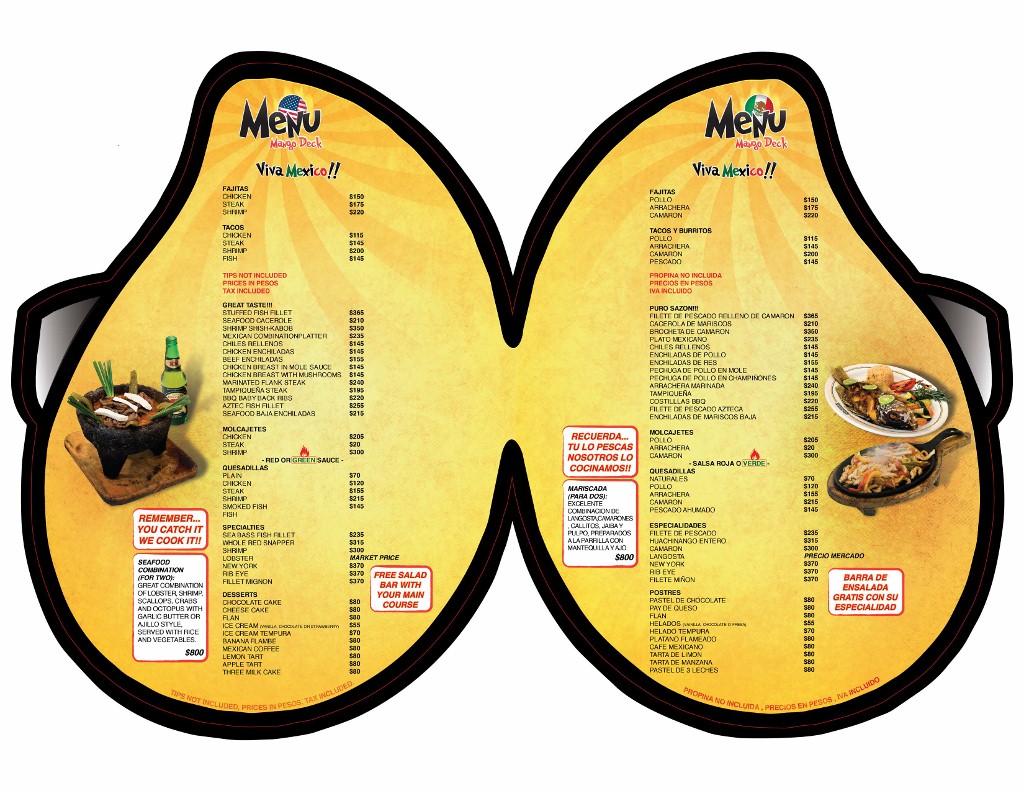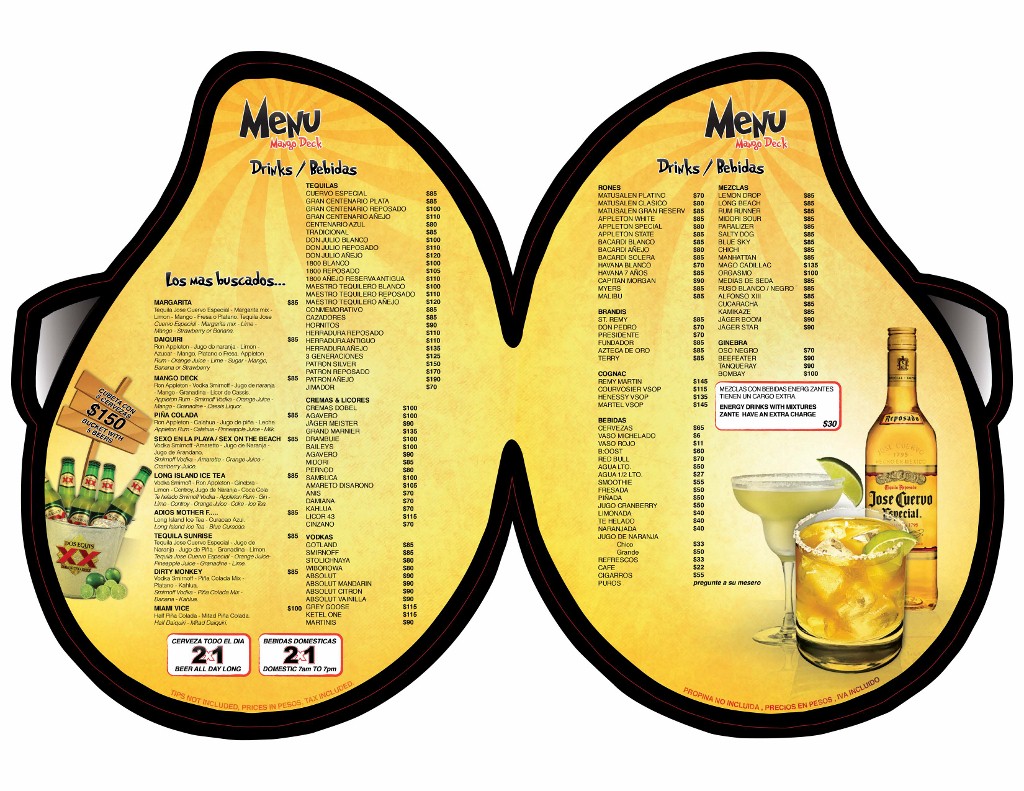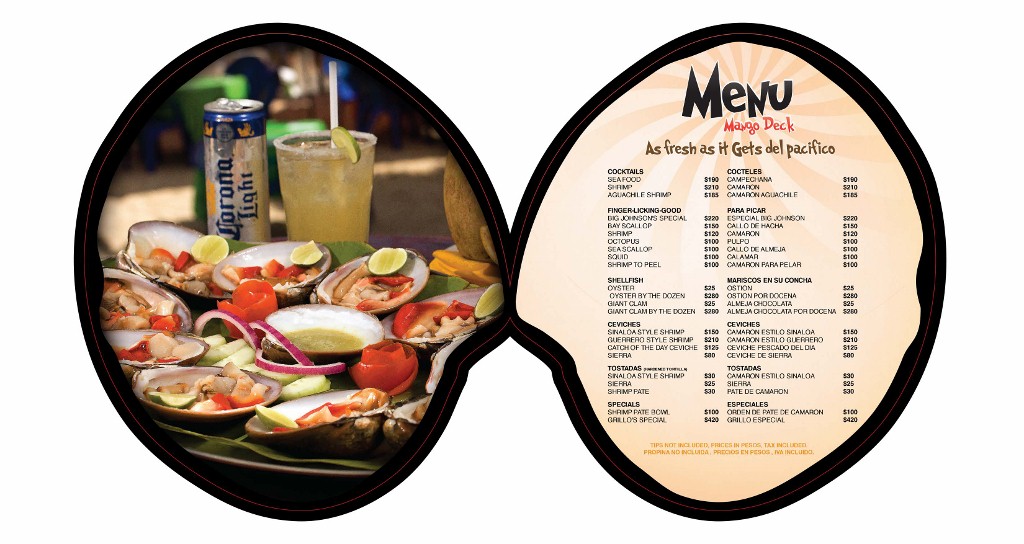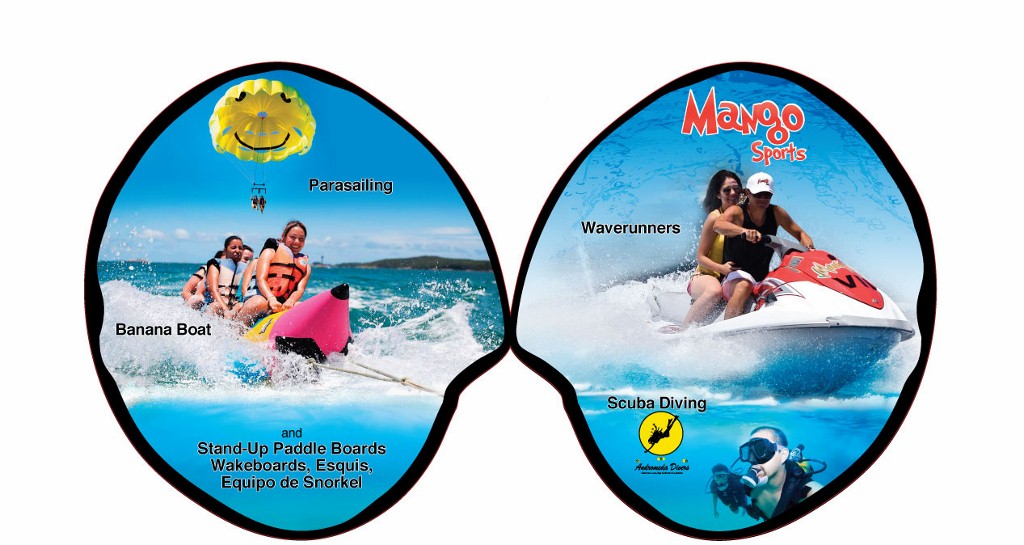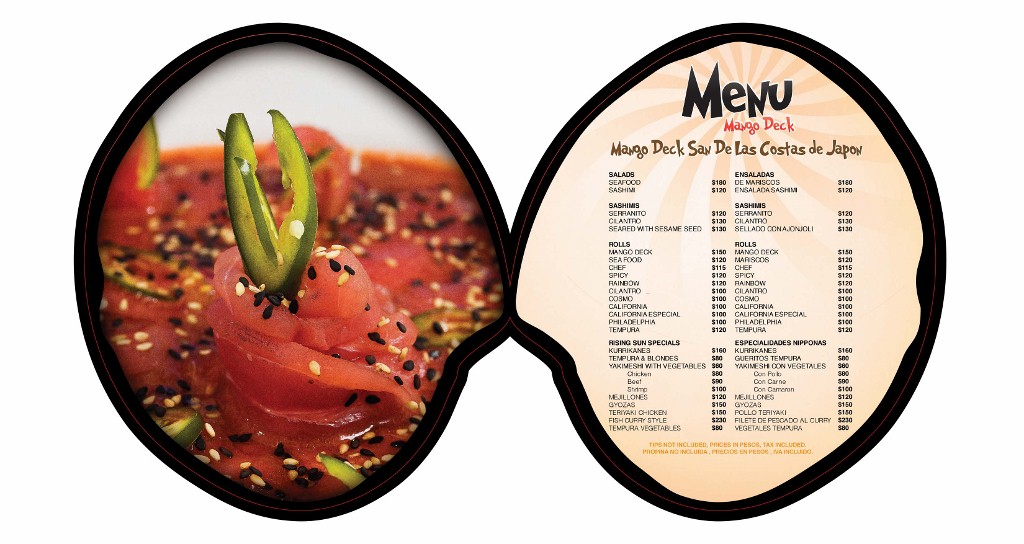 Baja Brewing Menu