2016 Notes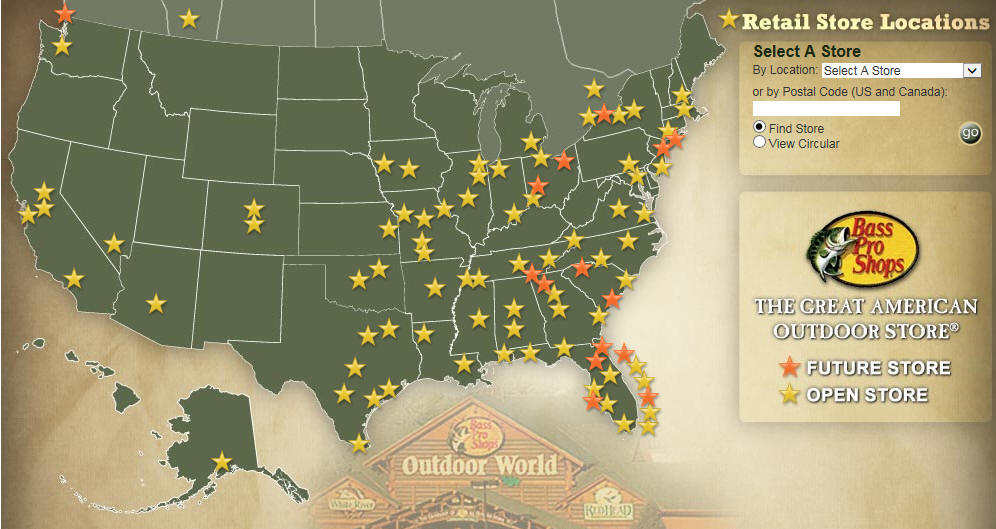 Columbia, MO - 3101 Bass Pro Drive Columbia, MO 65202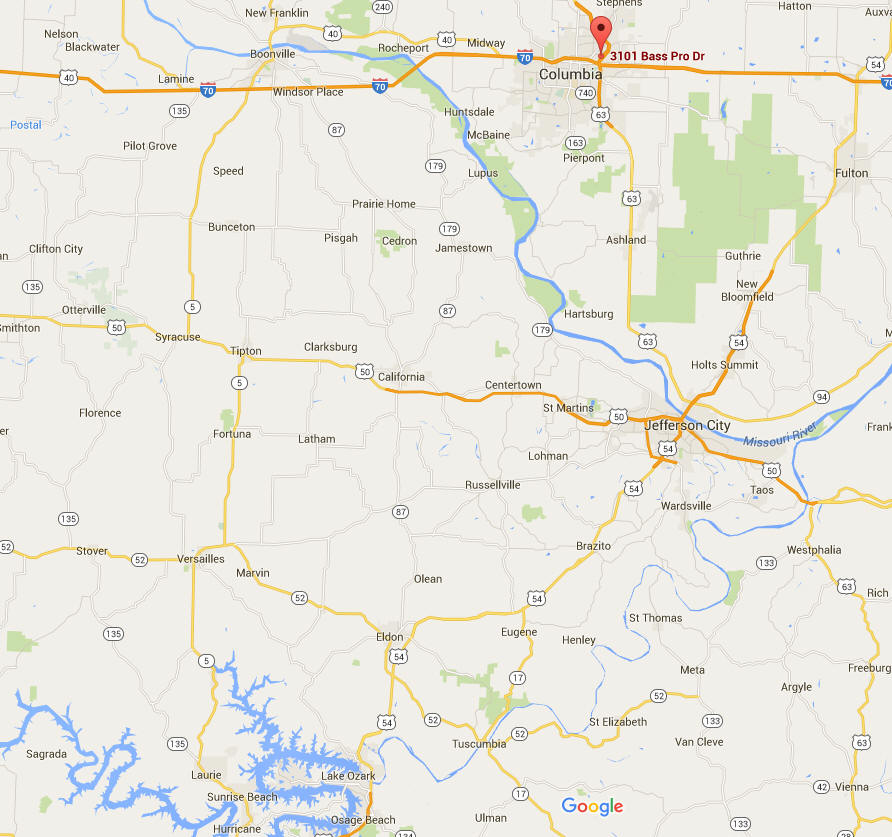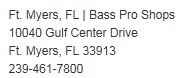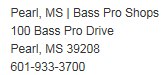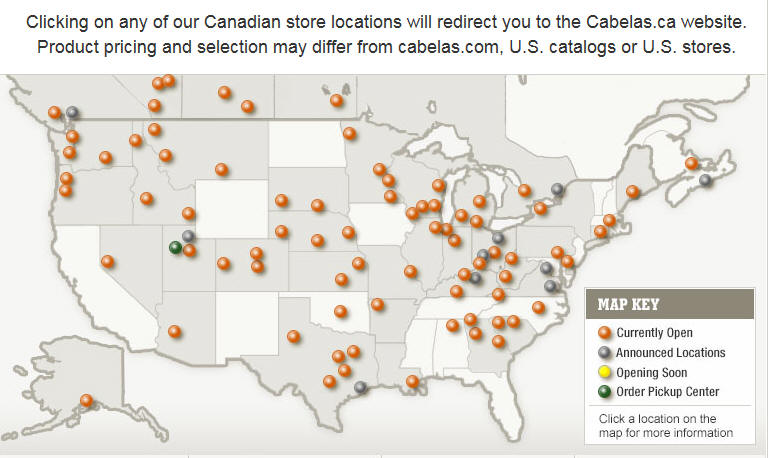 Berkely Gulp - Darter jig head (Amazon)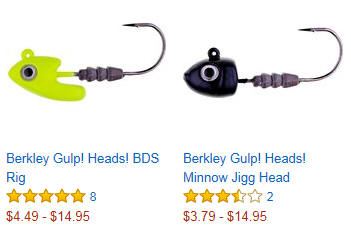 Spinner on end of worm
War Eagle finesse jig (BassPro)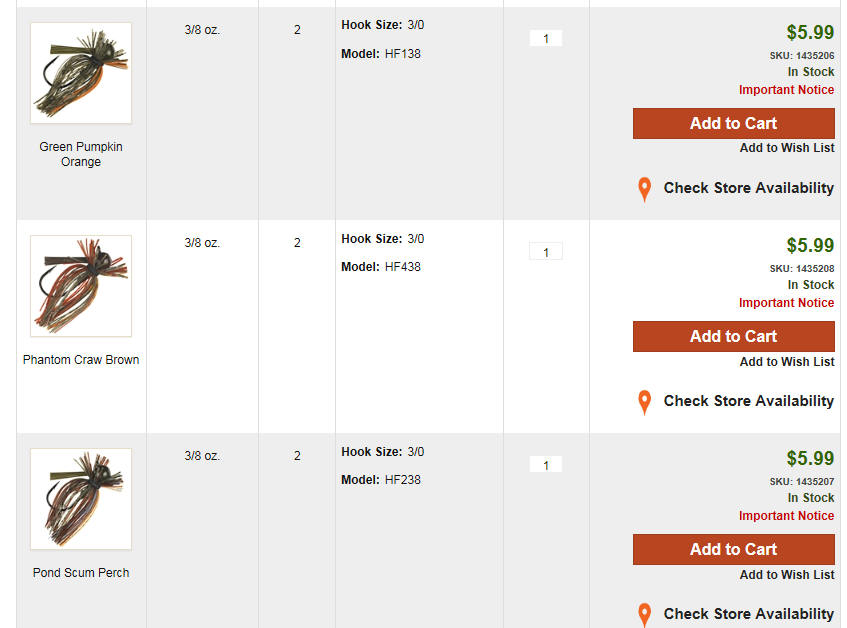 Berkely chigger crawl (BassPro)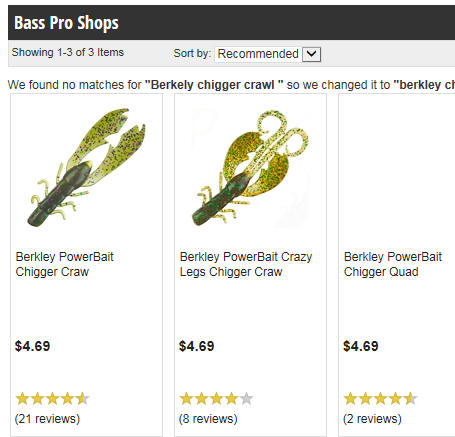 Crosstail shad (Jackall???) (BassPro)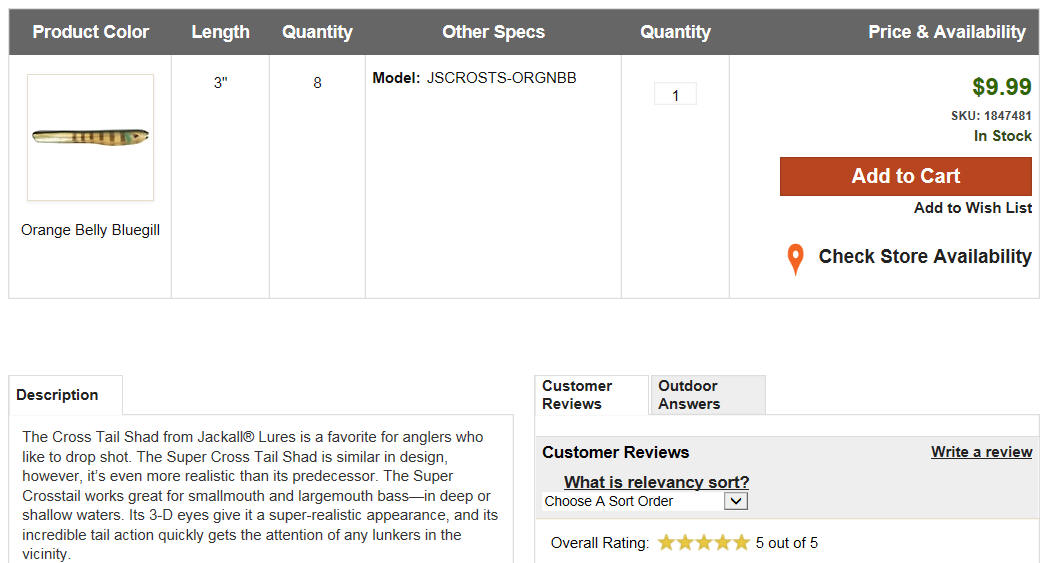 Bass Pro Shops Lazer Eye Spinner bait, chartreuse and white. (BassPro)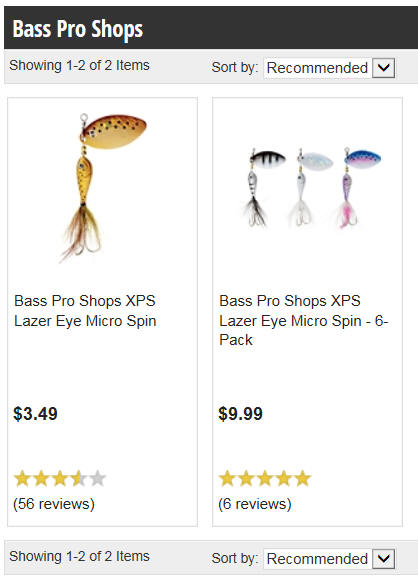 Rockport Rattlers -
Chickytackke.com
Bryant's Osage Outdoors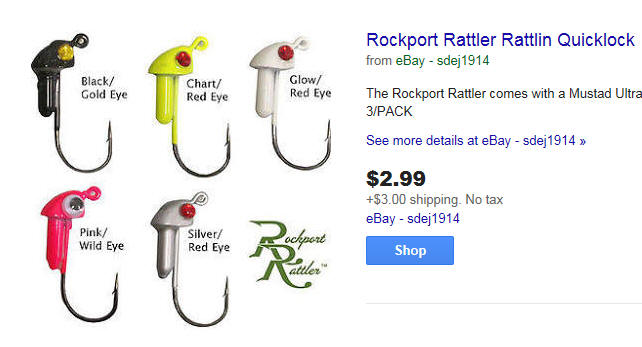 Fat Gitzit tube (Cabelas)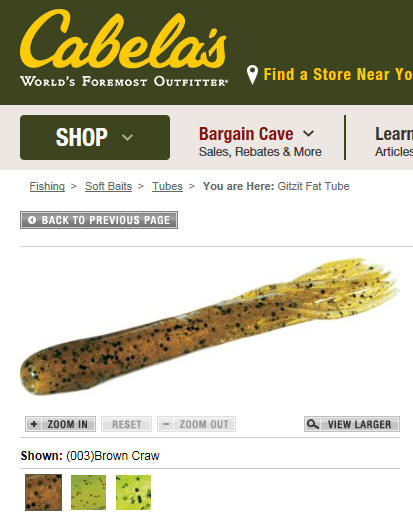 Brown jig with some orange in the skirt, hooked with a brown trailer dipped in chartreuse JJ's Magic.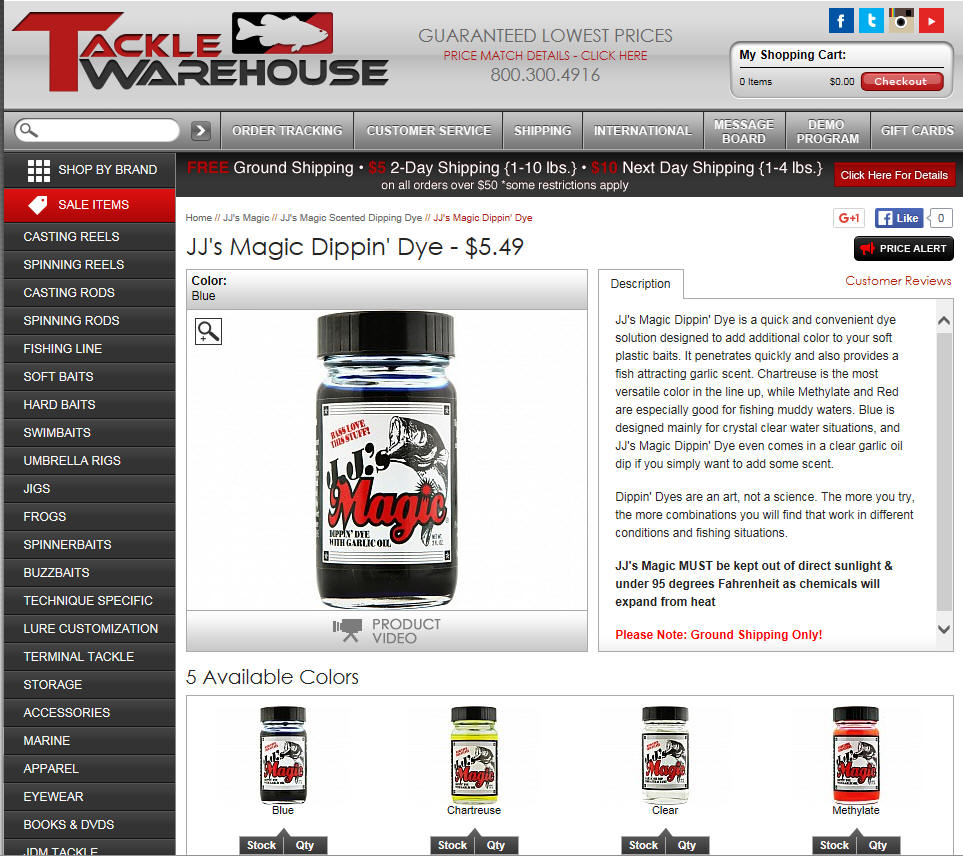 Pit boss. Berkely PowerBait Floating worm. (BassPro)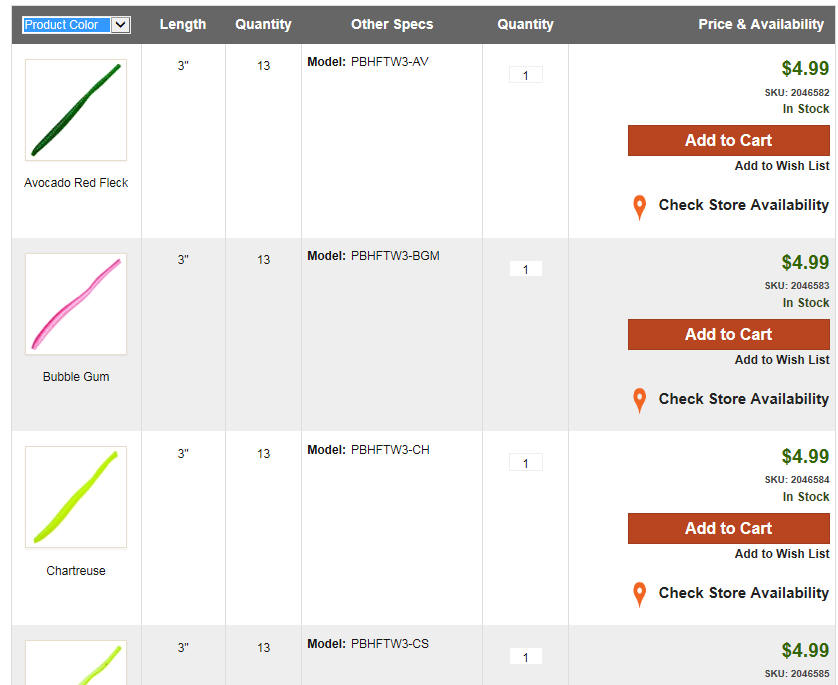 PowerBait Chigger crawl when water 65-70 and clear. (BassPro)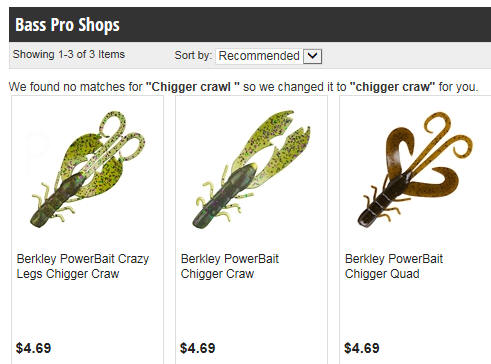 Colorado and Indiana blades. Chartreuse, chartreuse/white or white. (BassPro)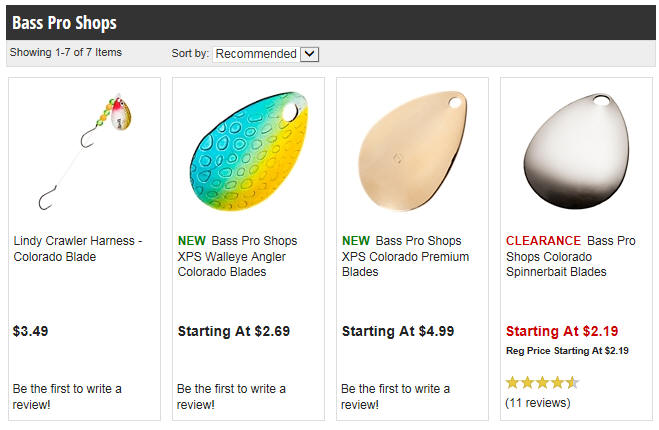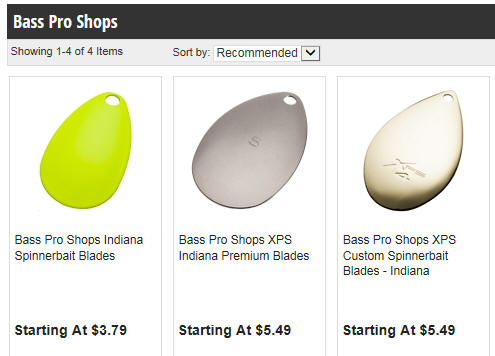 Blue/Black jig with both colors in skirt, teamed with blue twin curly tail trailer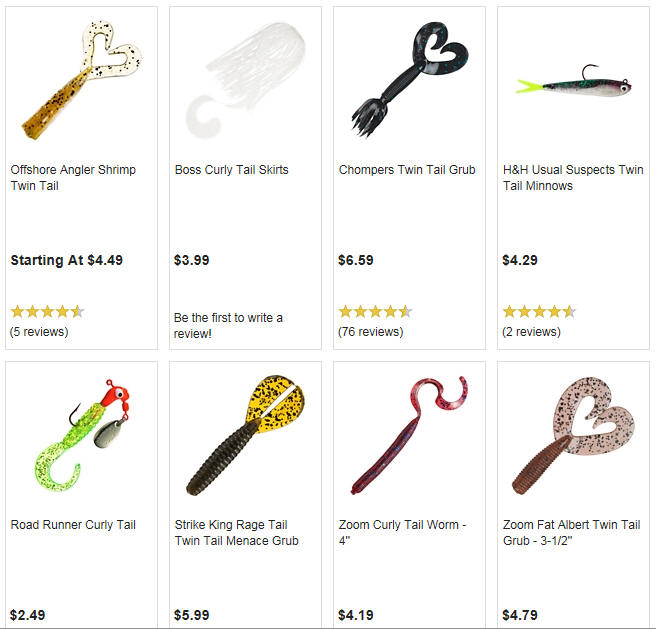 Sexy dog. Walking the dog. Spook and Super Spook cigar shaped lures. Chartreuse top water walking bait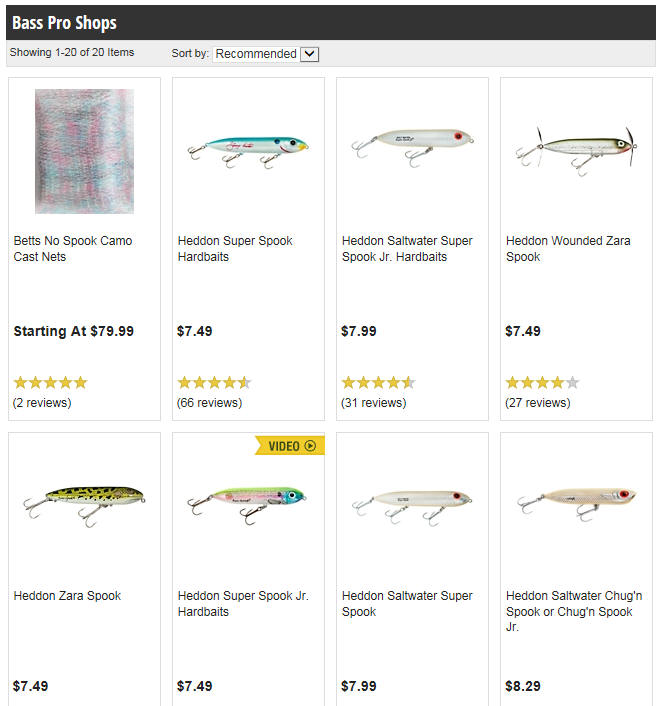 Live target hollow body sun fish used in fall, maybe after a cold snap.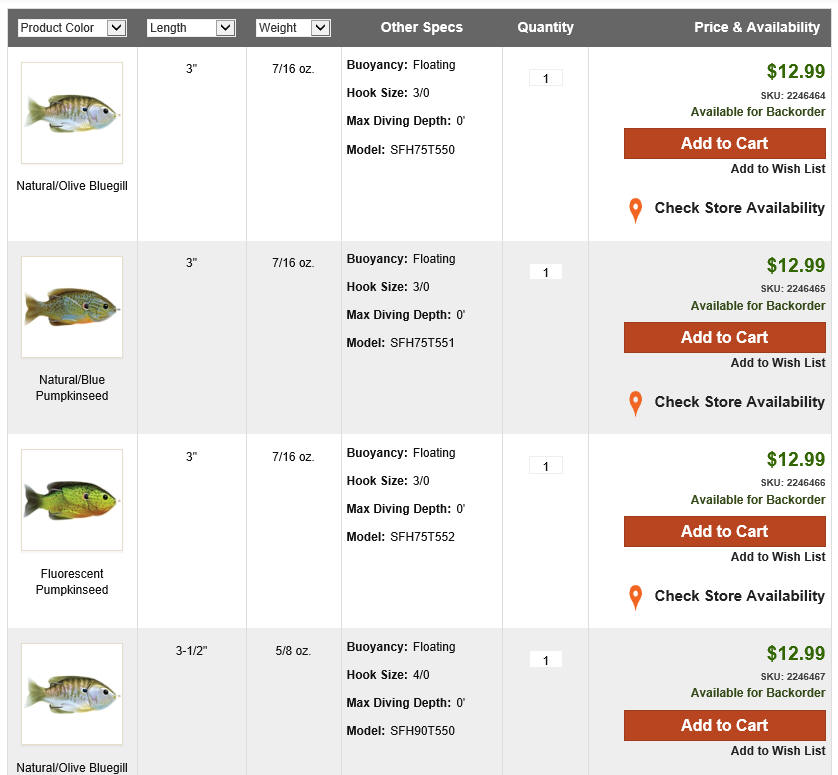 MirrOlure MirrOdine Suspending Twitchbait - 27 MR 18 color Mogan series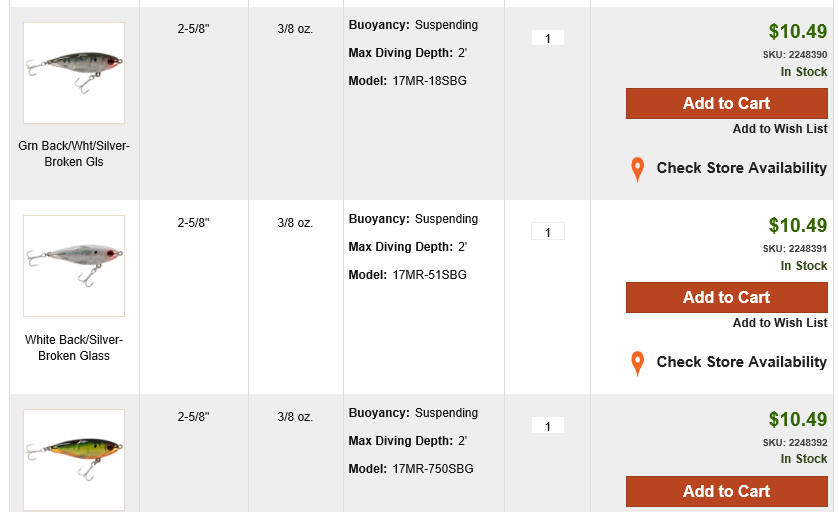 River2Sea Larry Dahlberg Series Whopper Plopper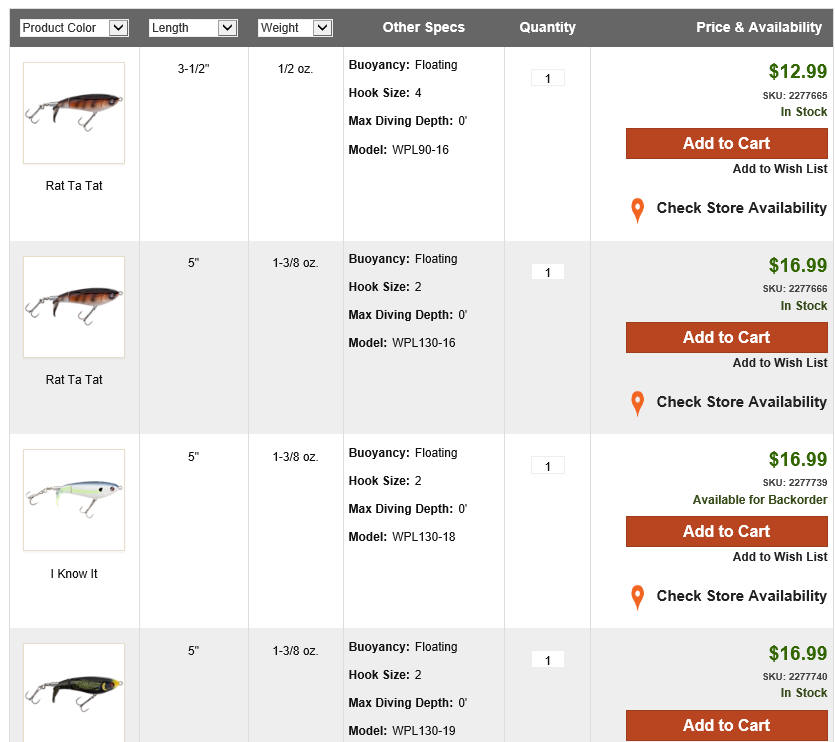 Bass Pro Bobber Stop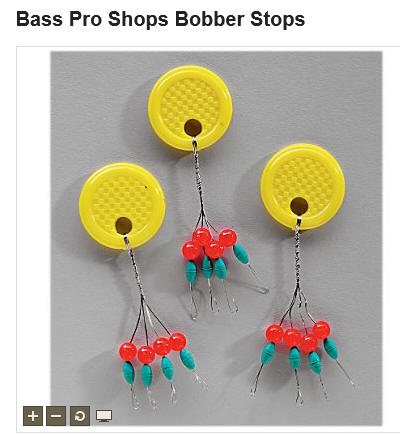 Hook Snap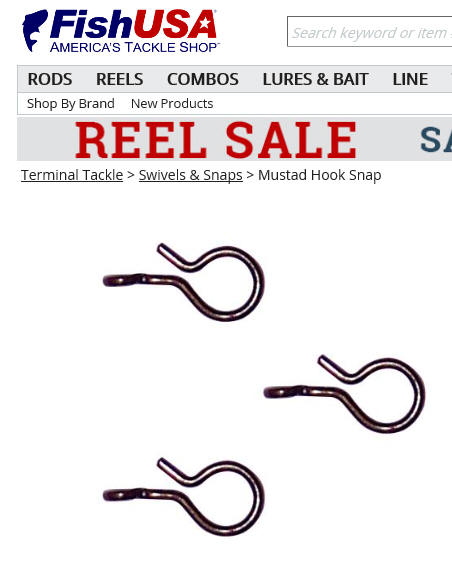 BassPro Magnum Squirts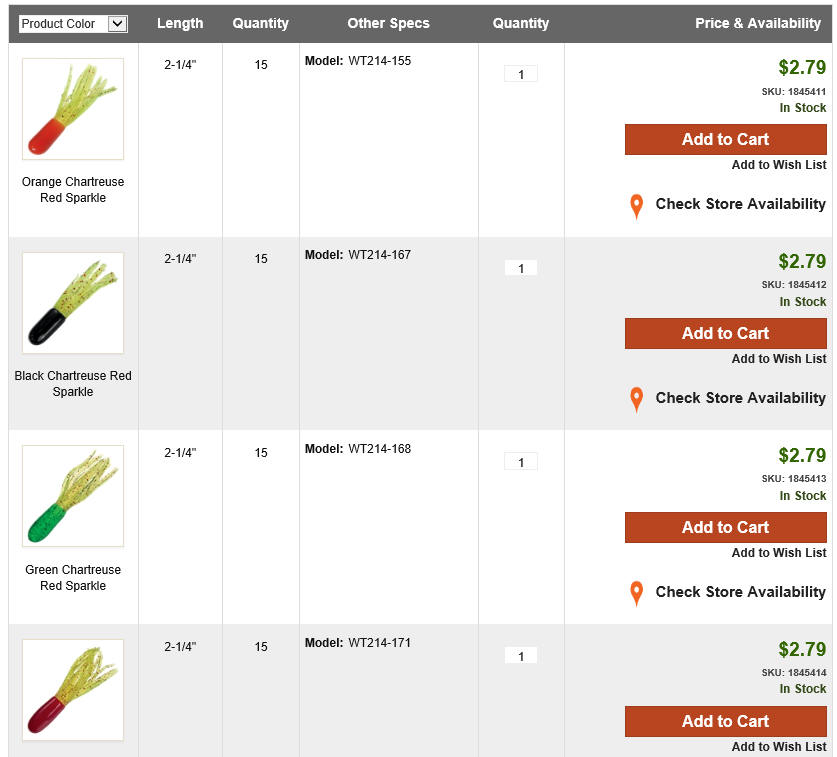 _______________________________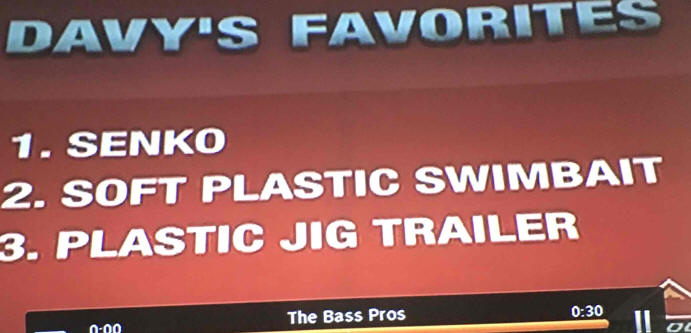 7" Yamamoto senko with a belly weight hook.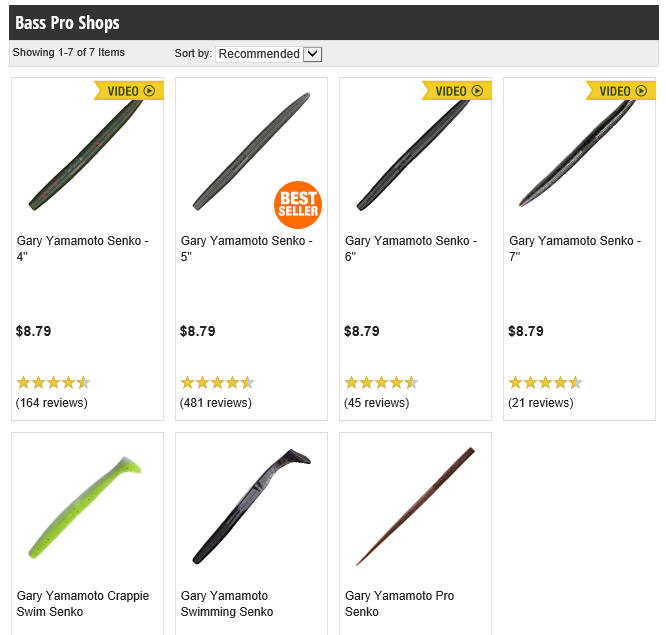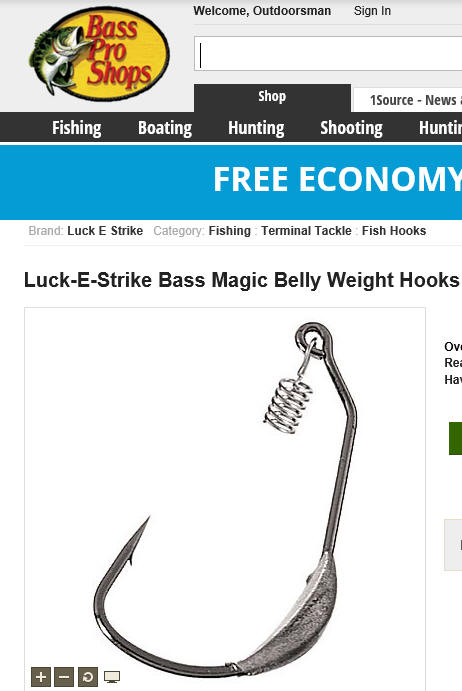 5" Yamamoto heartail swimbait. You can fish it on top and down to the bottom.
Again with belly weight, with a screw pin in the front to hold the soft plastic in place.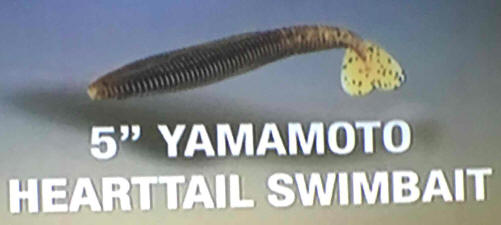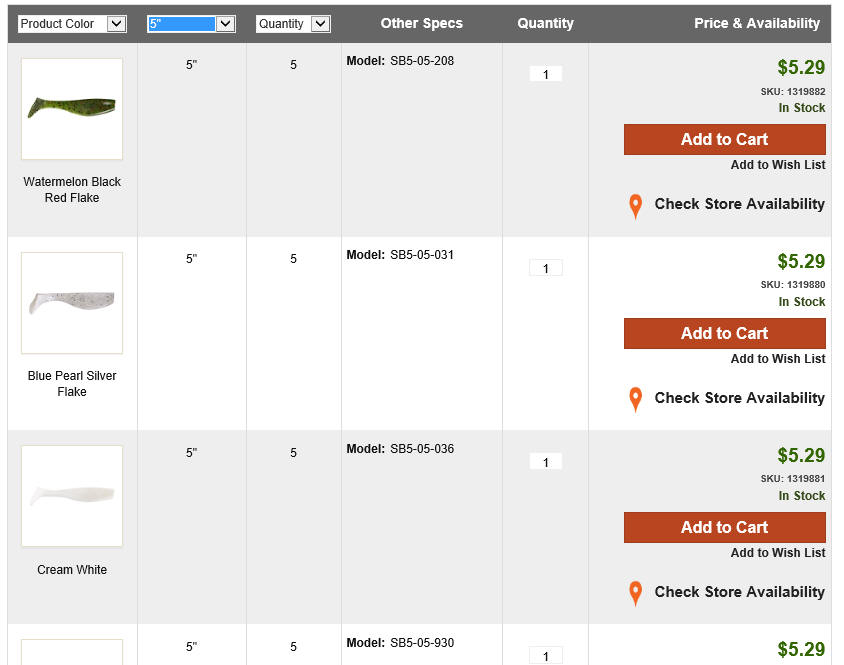 1/2 oz mop jig and yamafrog trailer.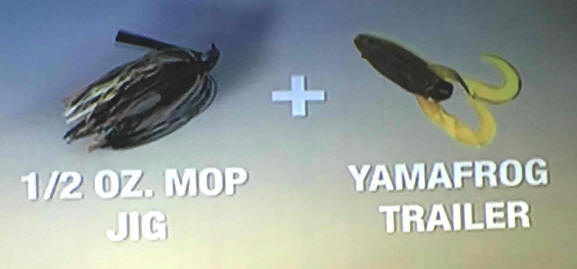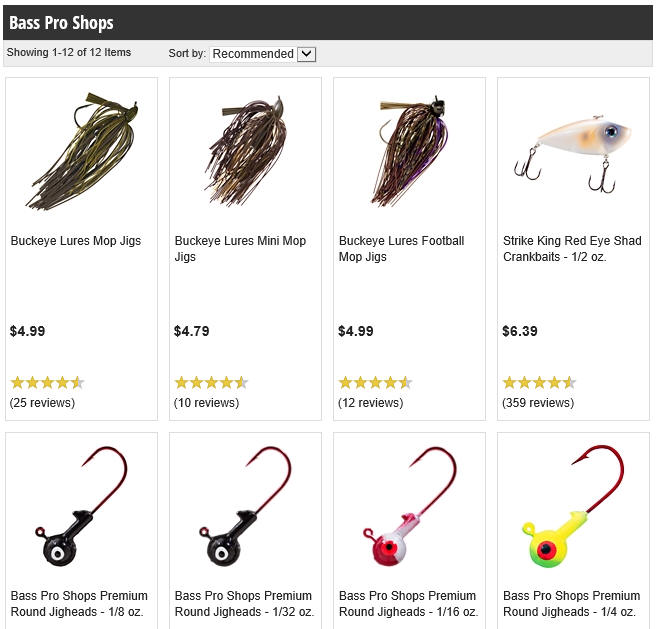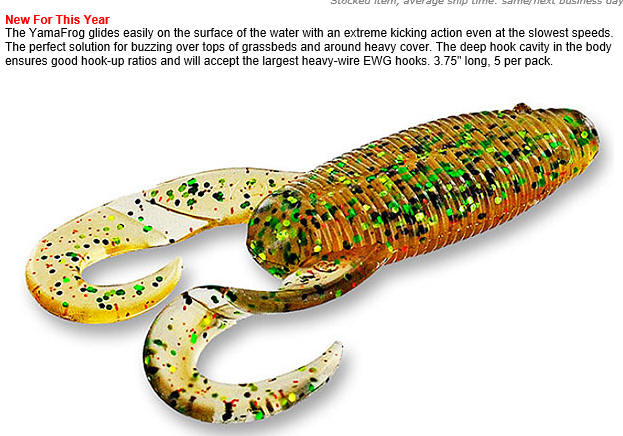 Tight lining is straight reeling in with you supplying the action. Good in low wind, especially off of a point.
Note hook is pointed up. Berkeley 3" gulp minnow (low wind) water mountain pearl minnow (?) or Berkeley ripple shad power bait olive-green.
1/8 oz VMC moon eye jig head. Fish within 3 feet of bottom. 6:8 ft Medium fast action rid. 6lb test Berkeley trilene xl fluorocarbon. Water in the low 50s.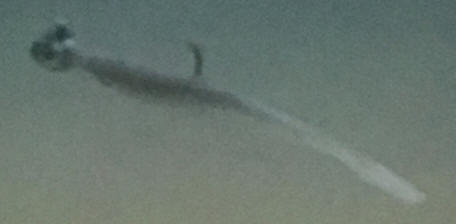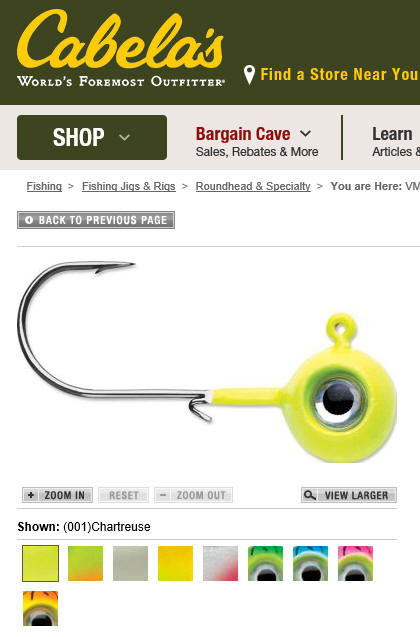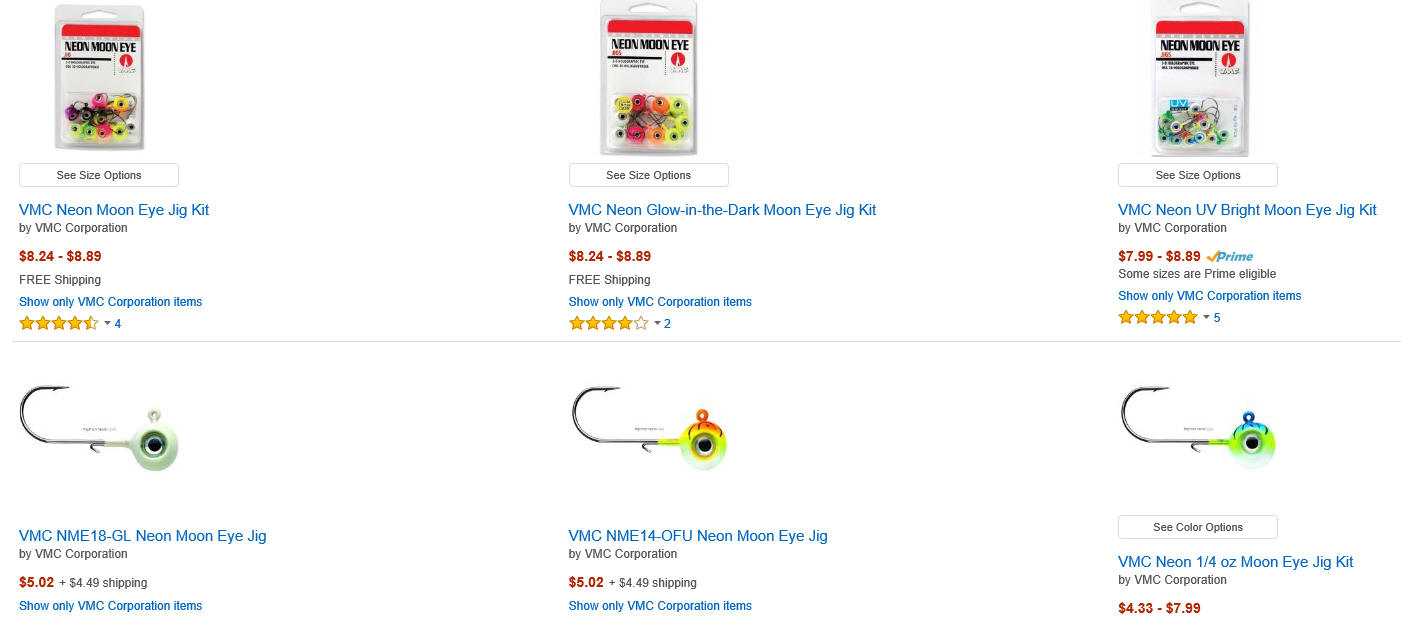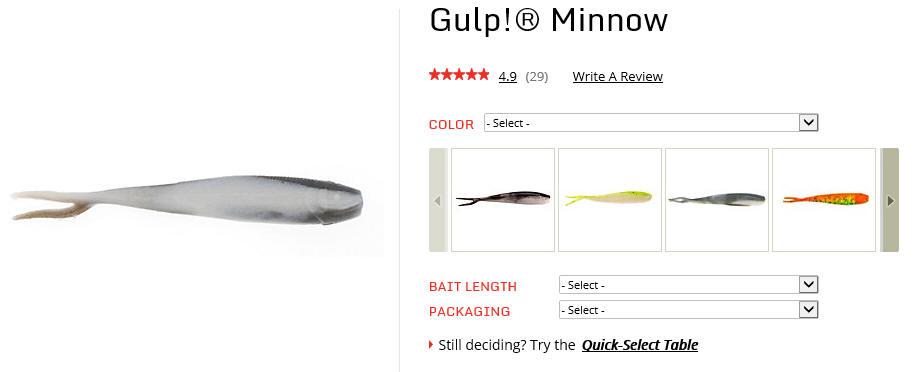 Naked rage blade and rage crawl for bass in spring. Reel in slow with lures on bottom. They swear fluorocarbon.

3/16 tungsten with a TK-120 Trokar hook and a big rage hog Was clear day, no wind.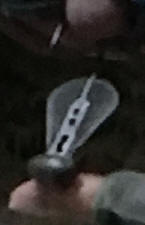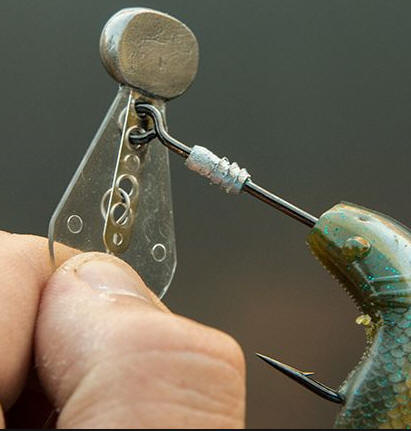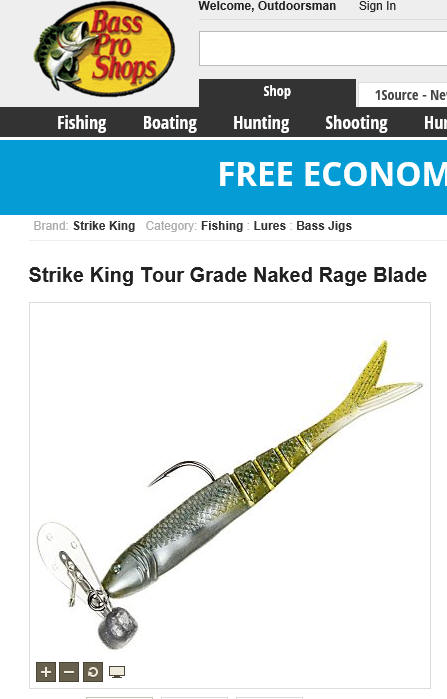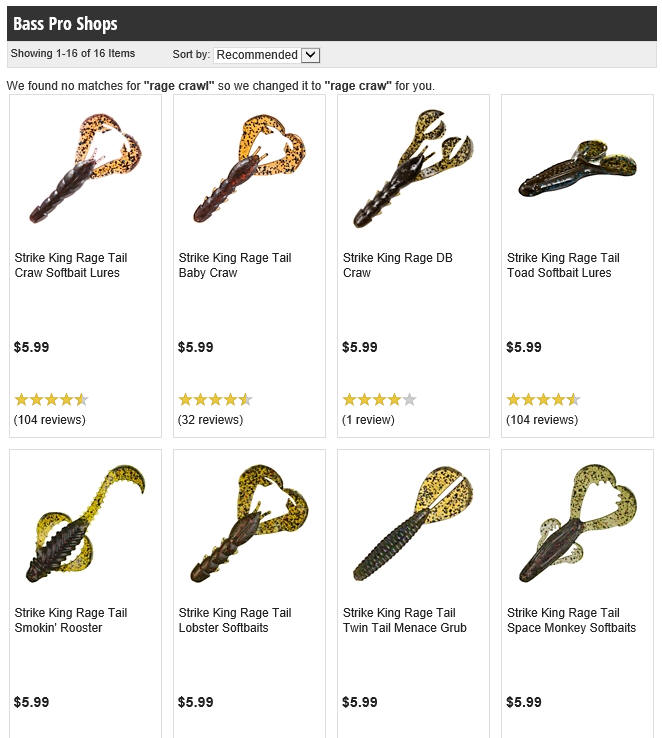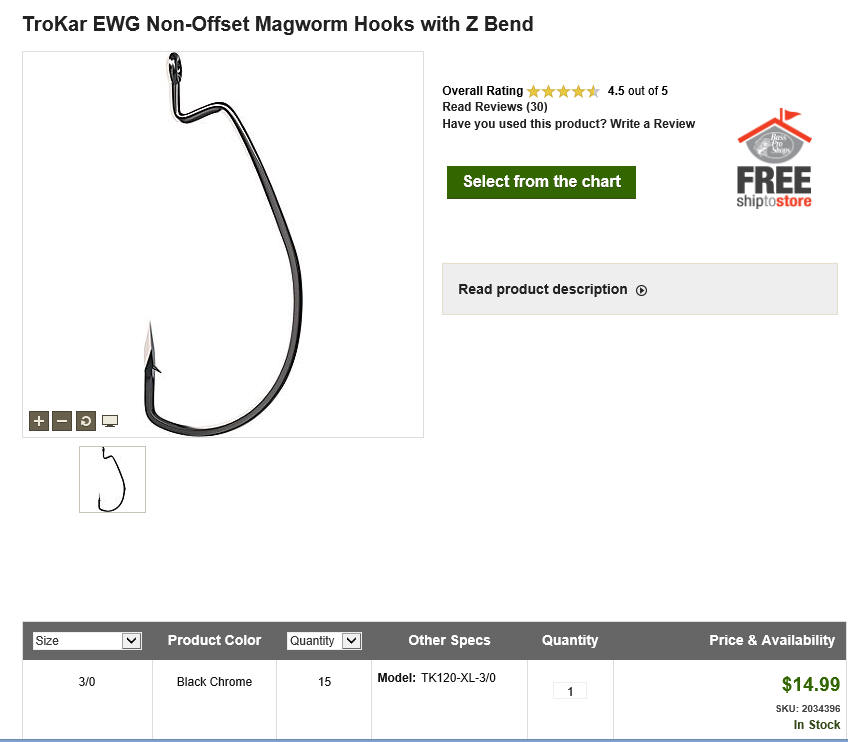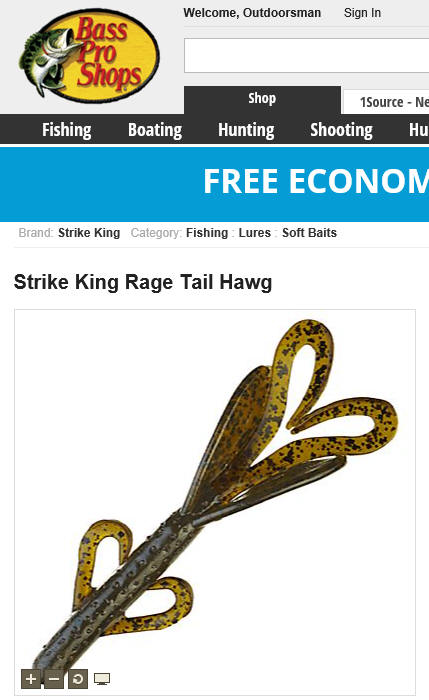 Other