Bass caught Nov. 15, 2015
Lipless crank baits used during pre-spawn bass fishing off shallow banks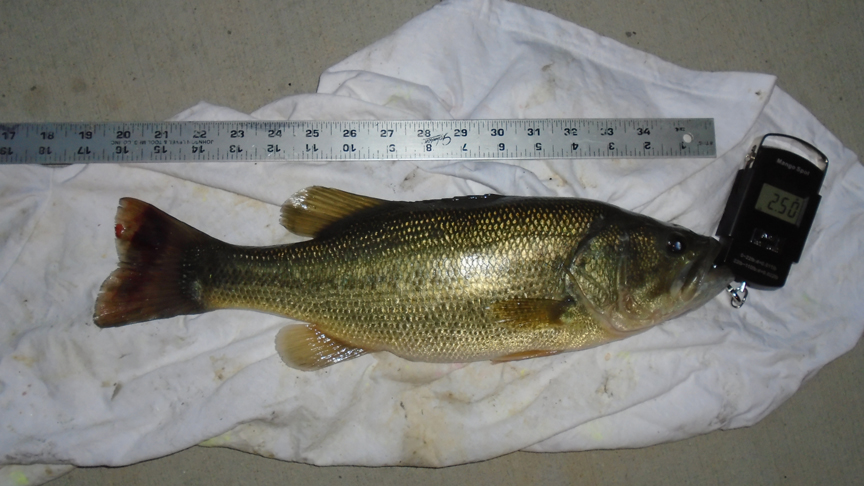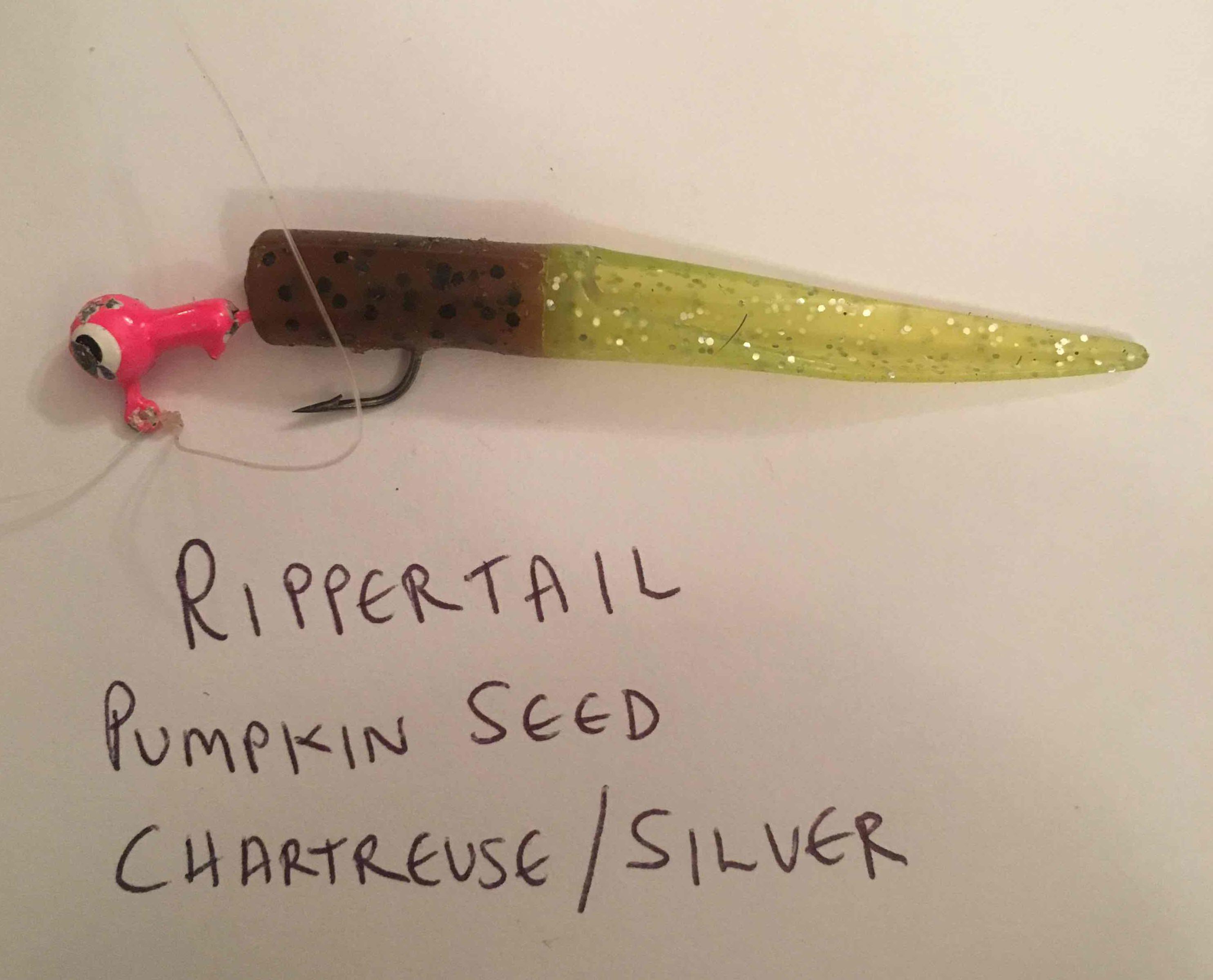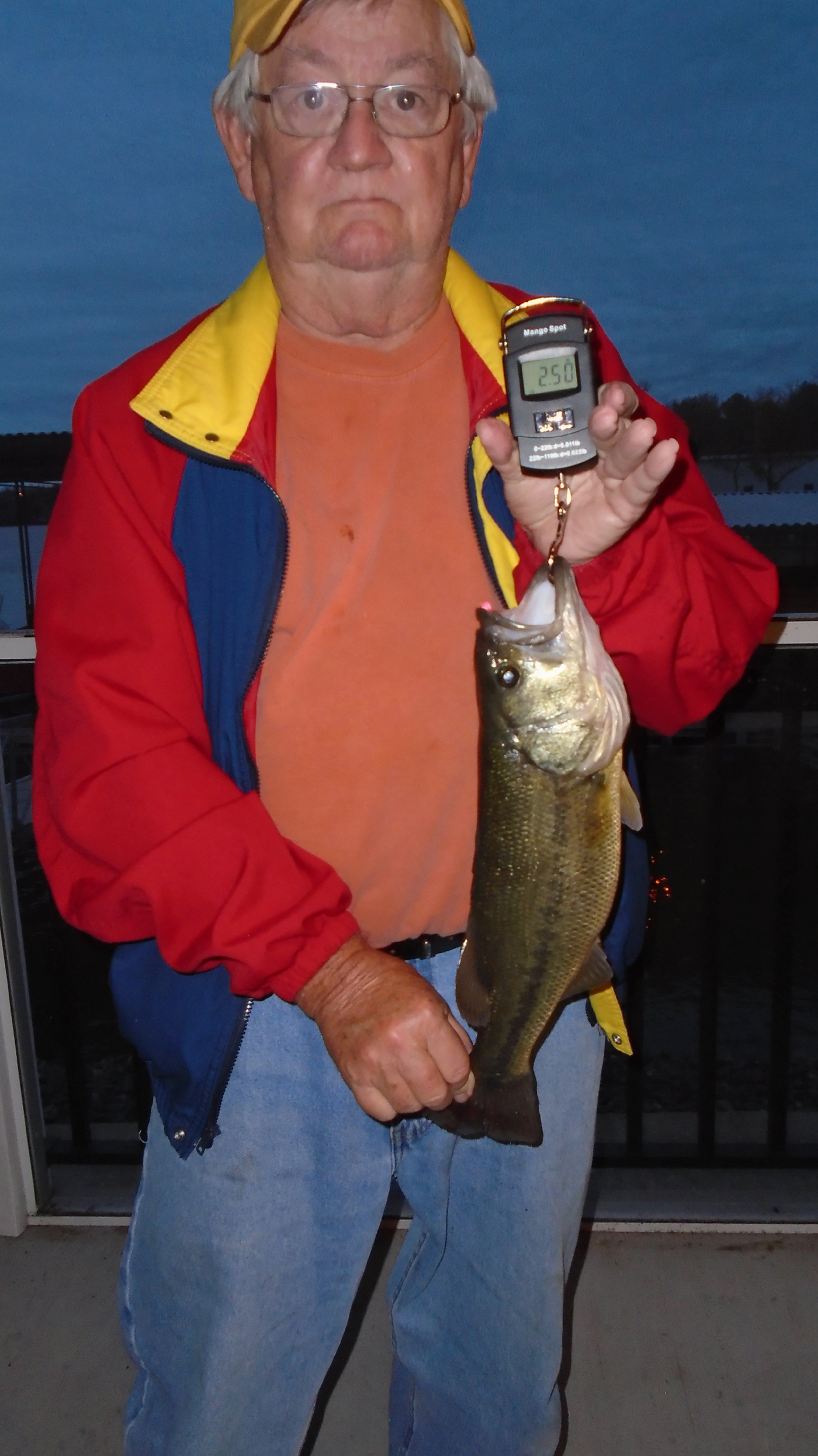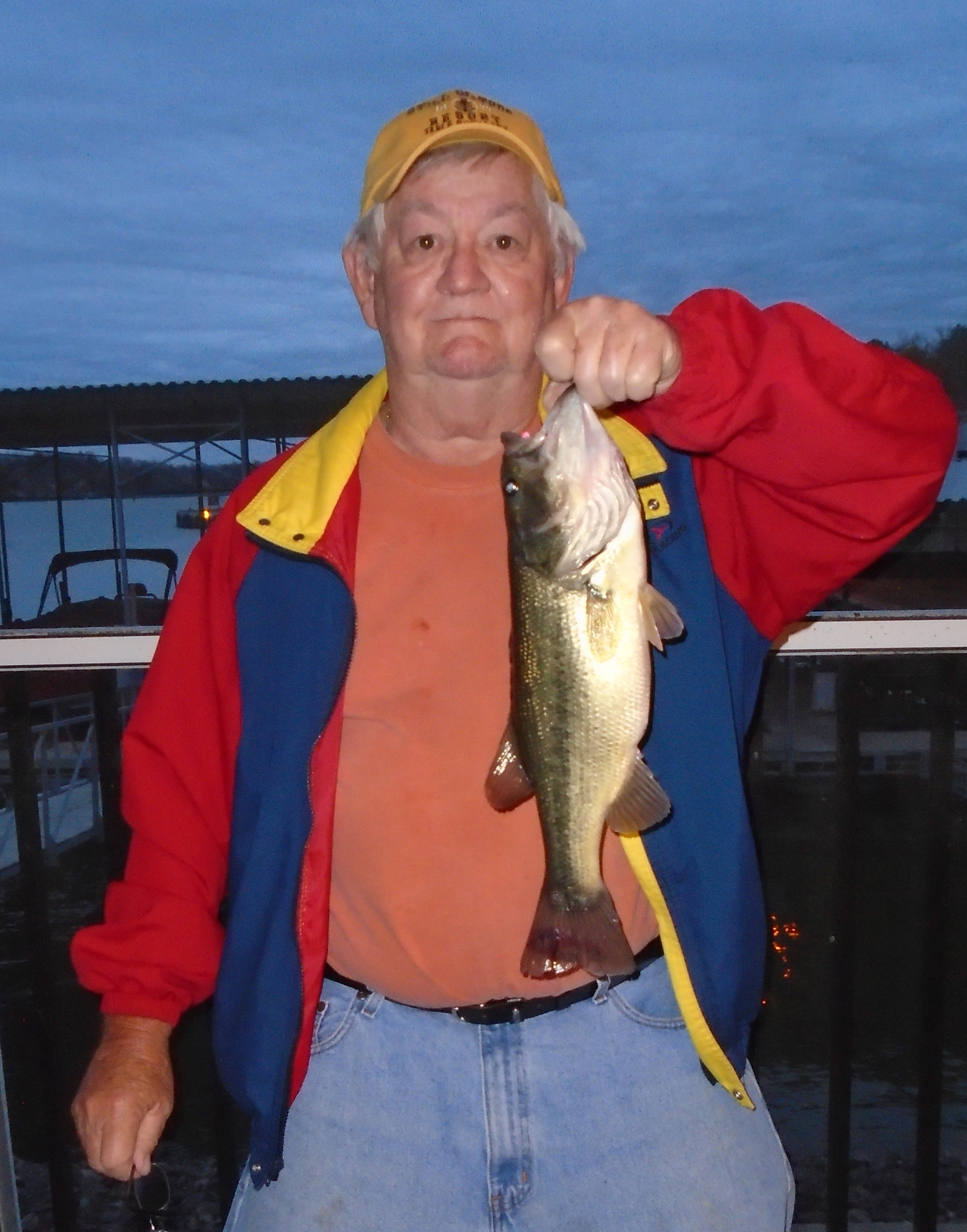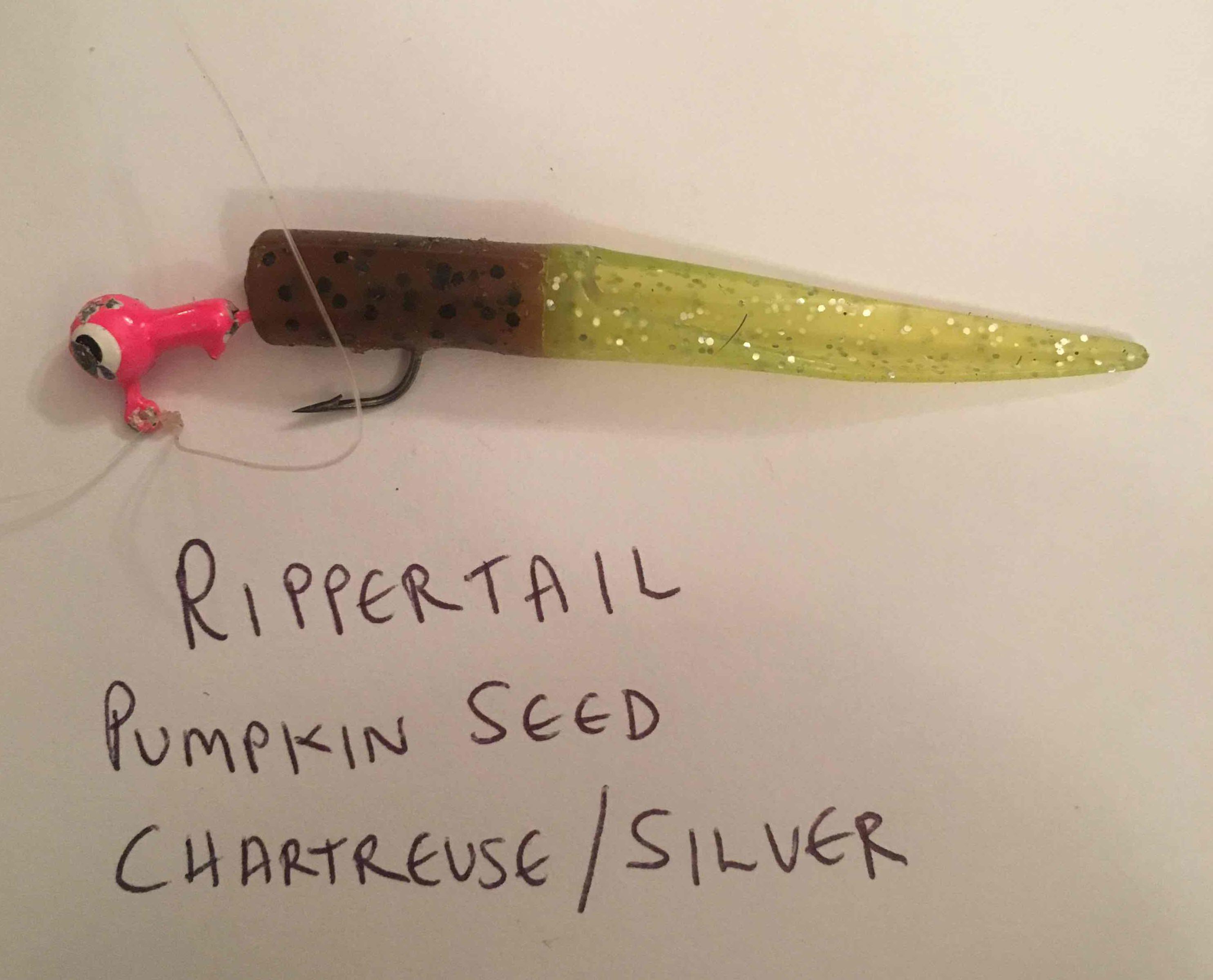 _________________________________
Jan. 7, 2017 on TV...used Strike King Tour Grade Rage Blade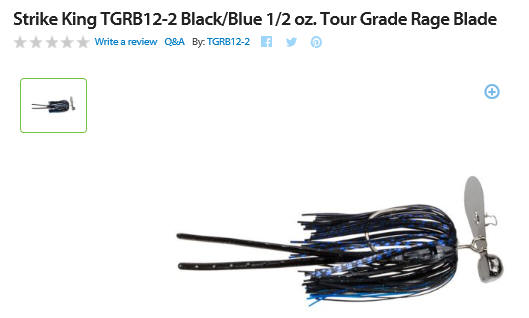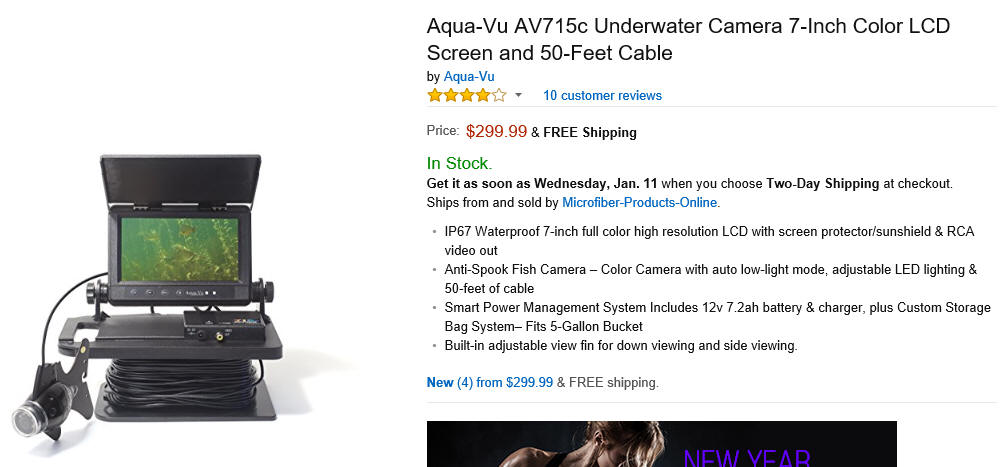 _________________________________________________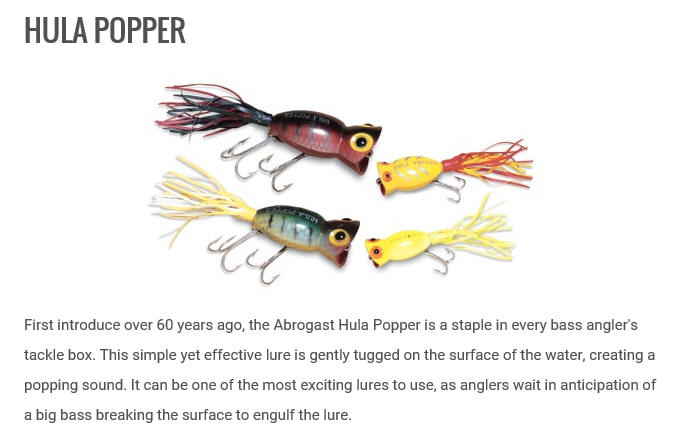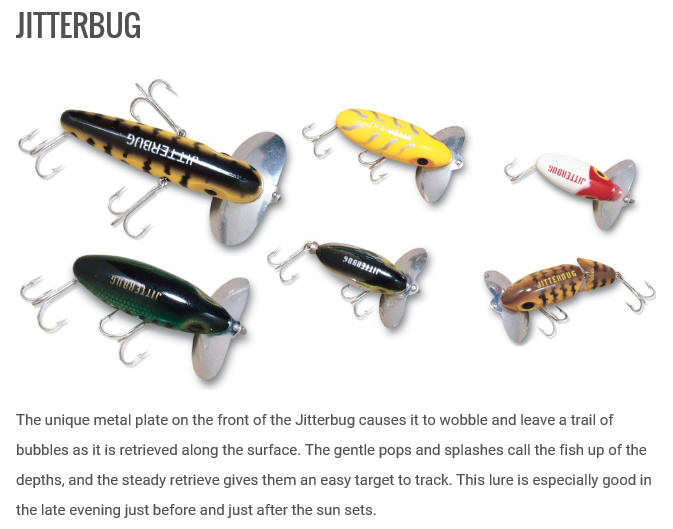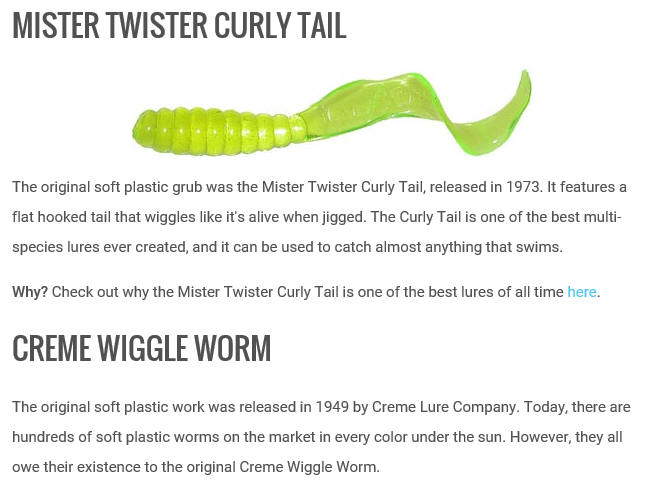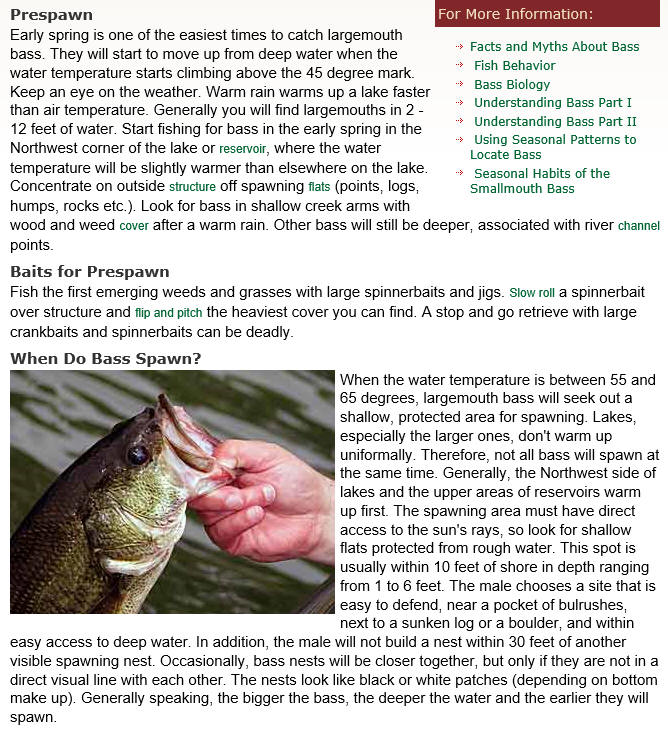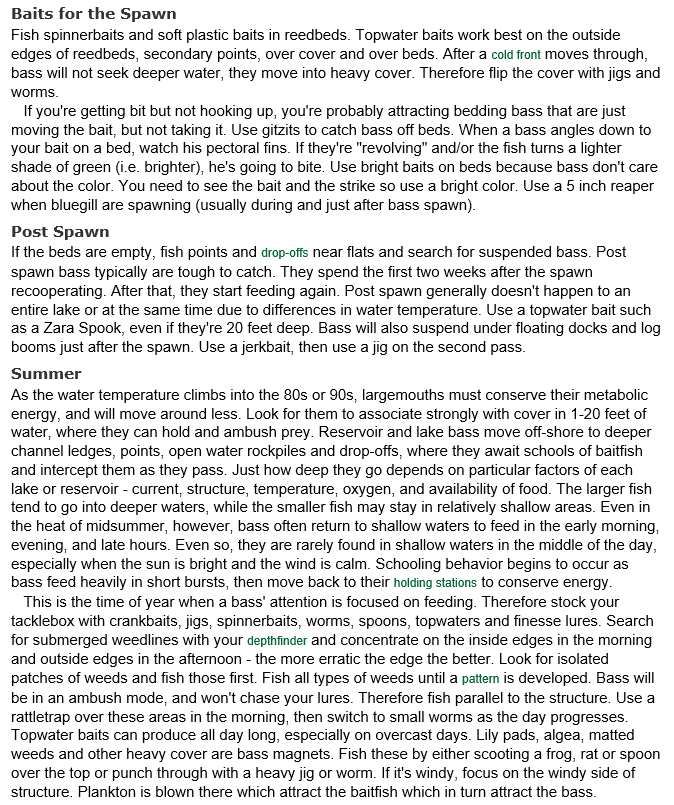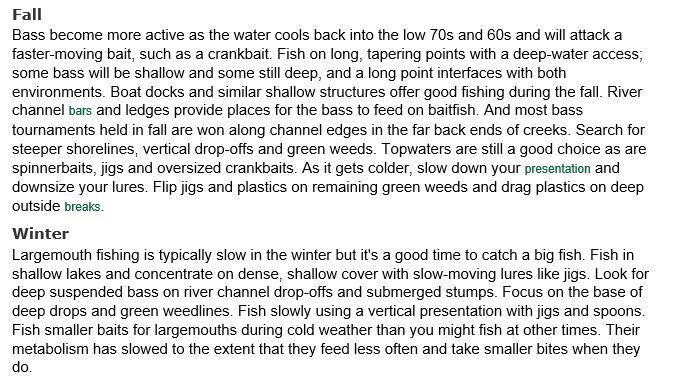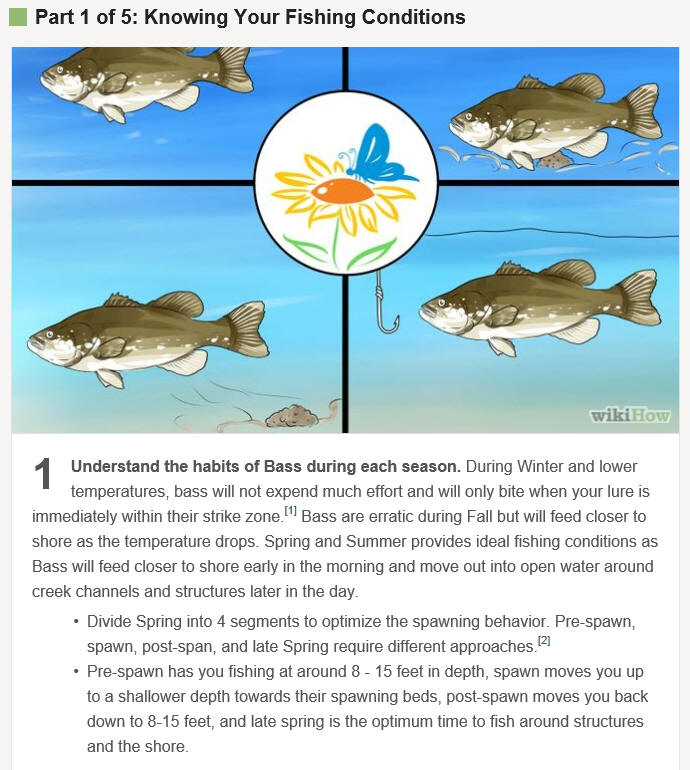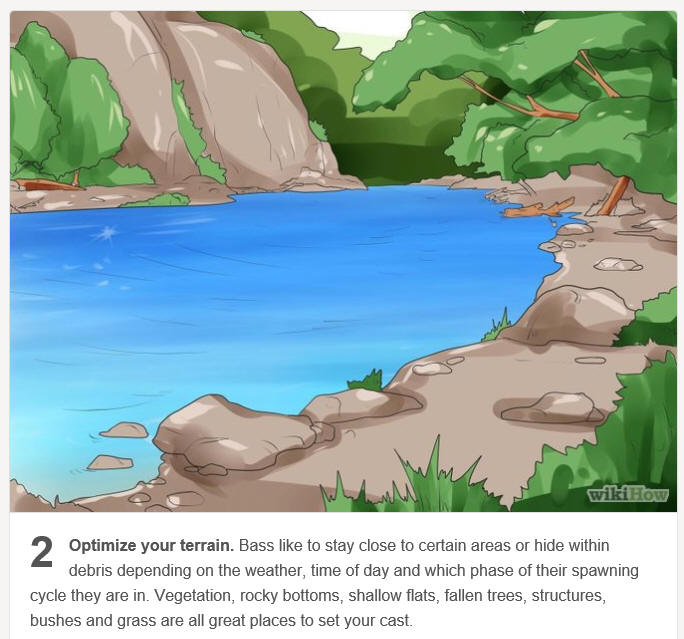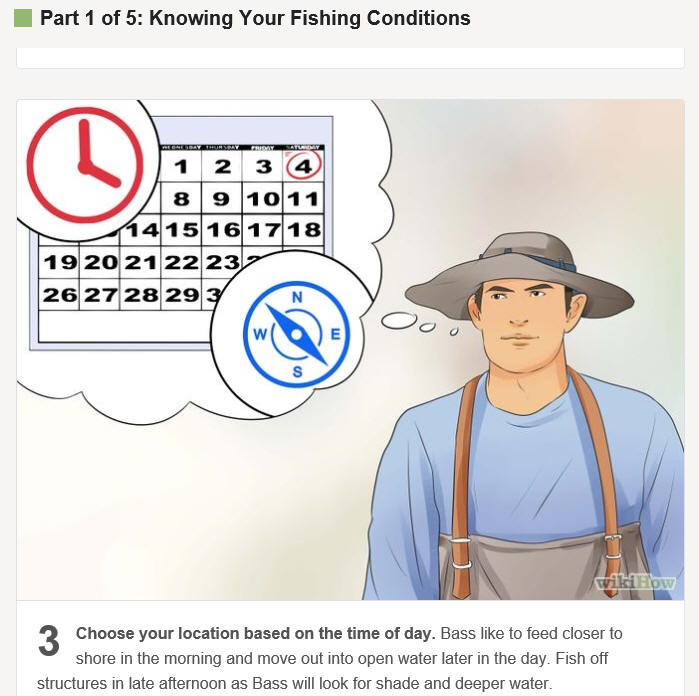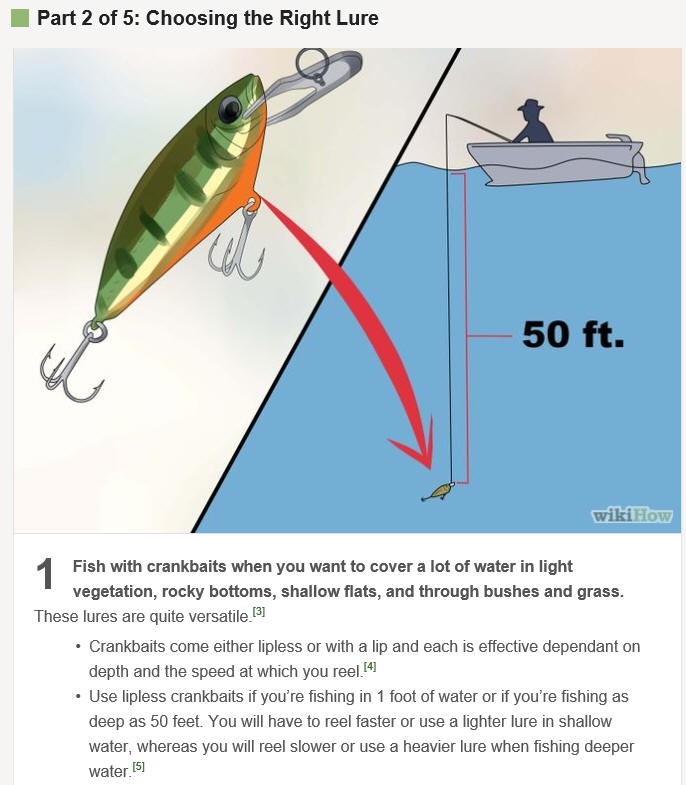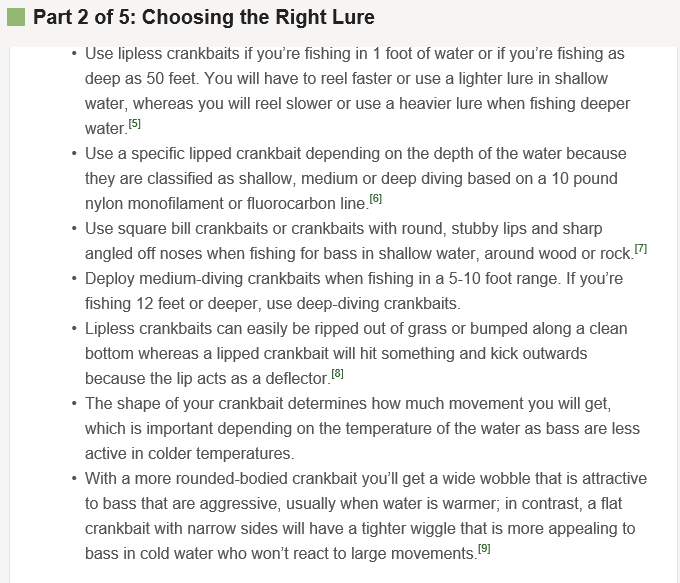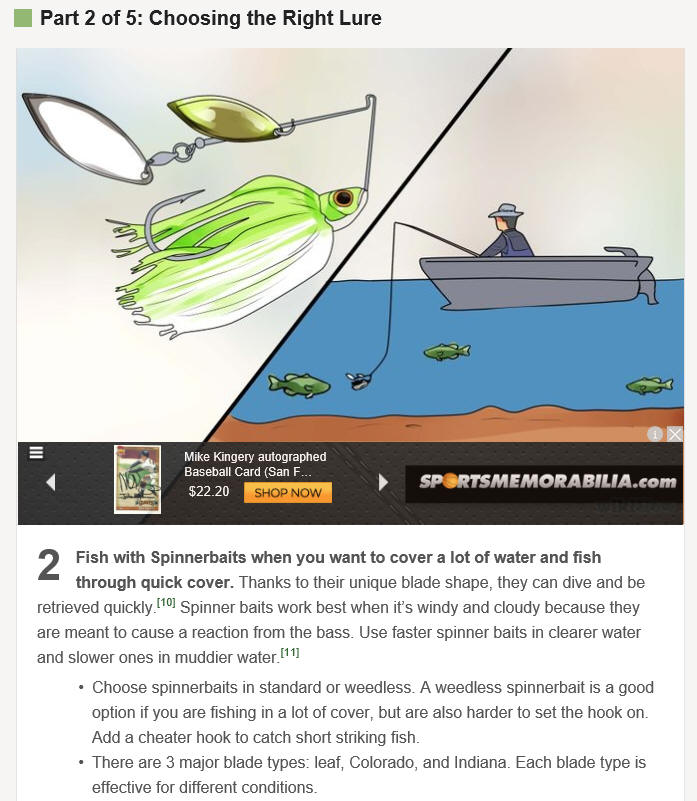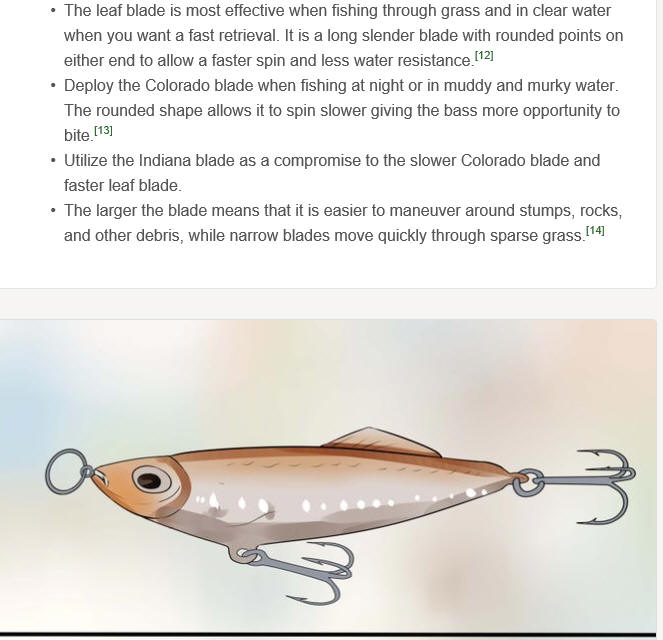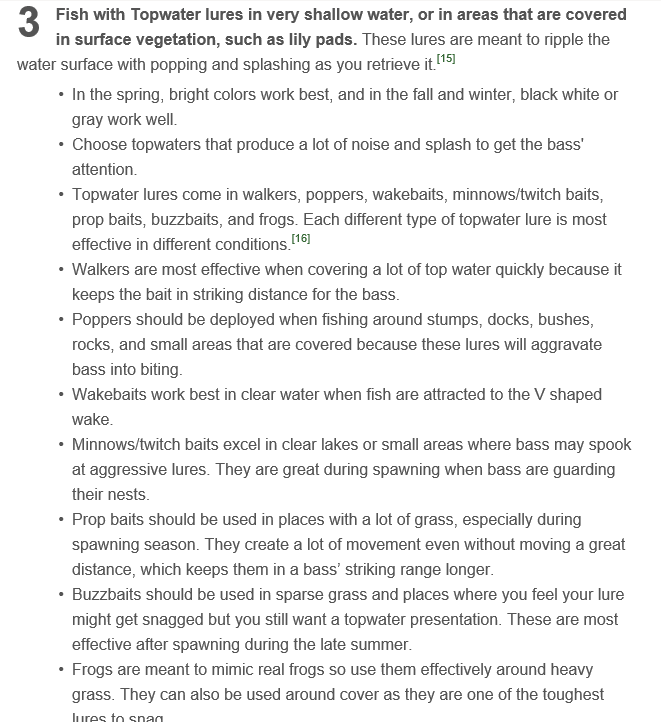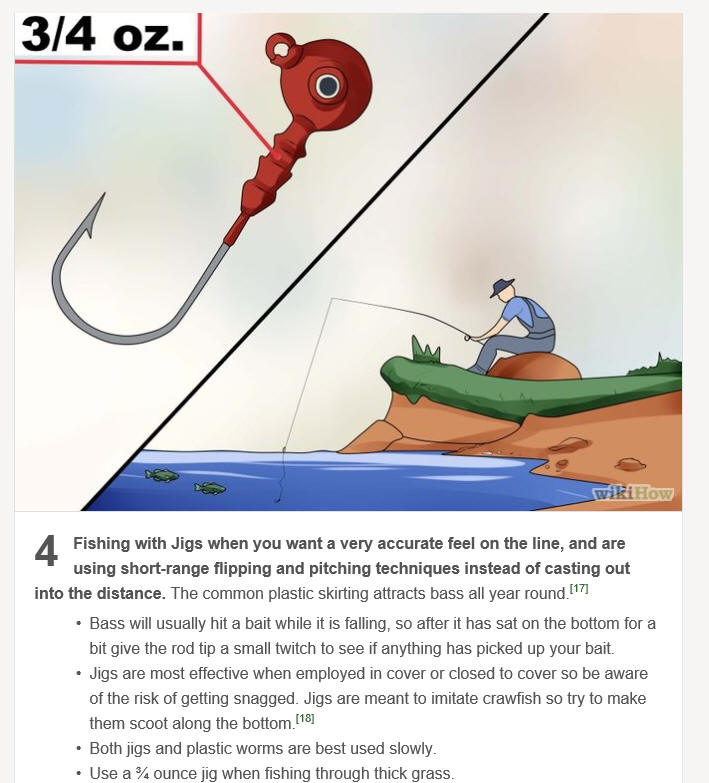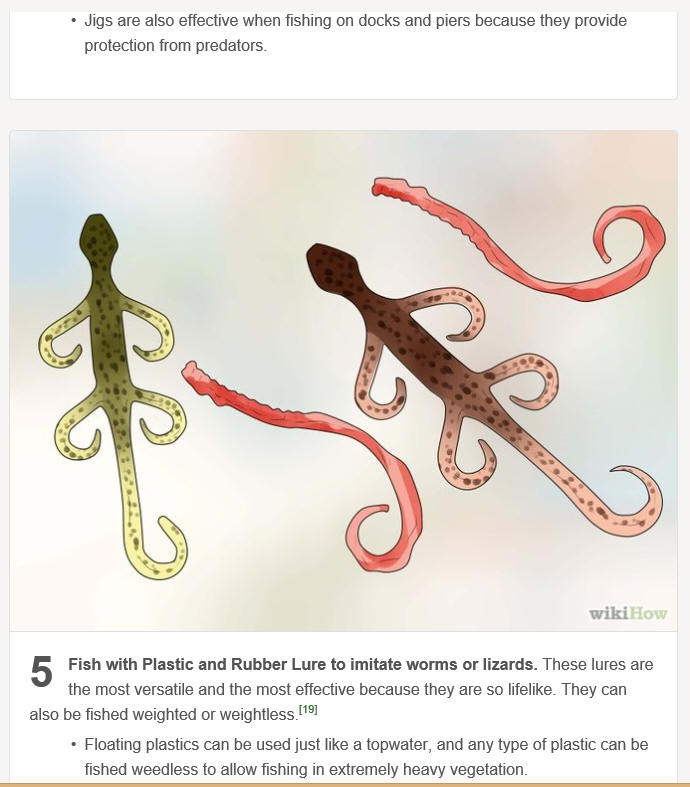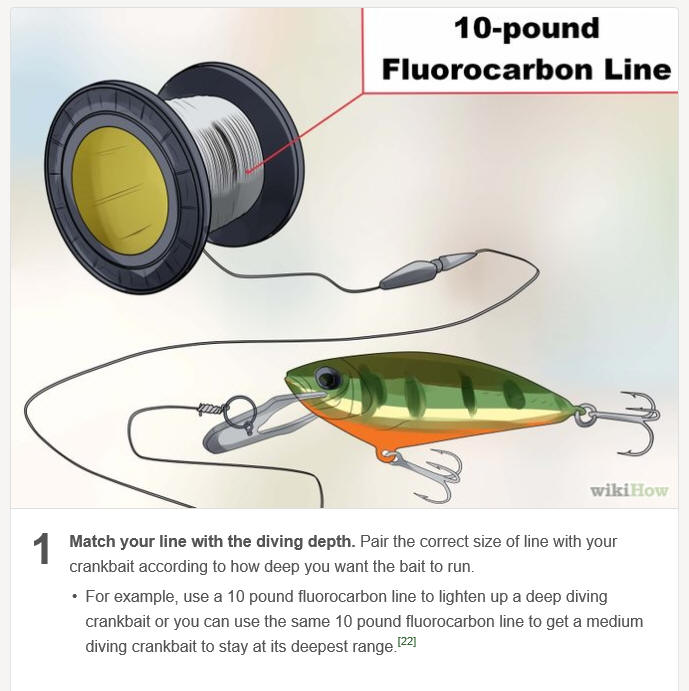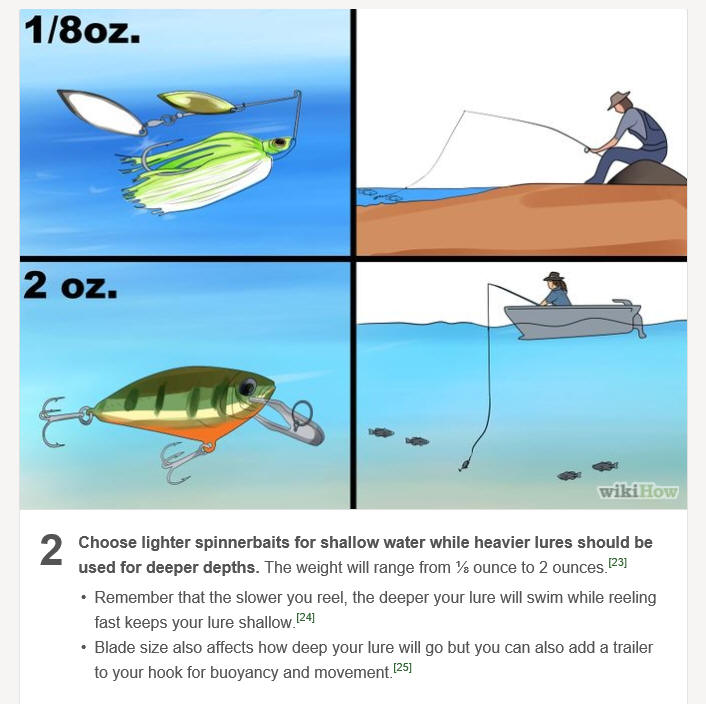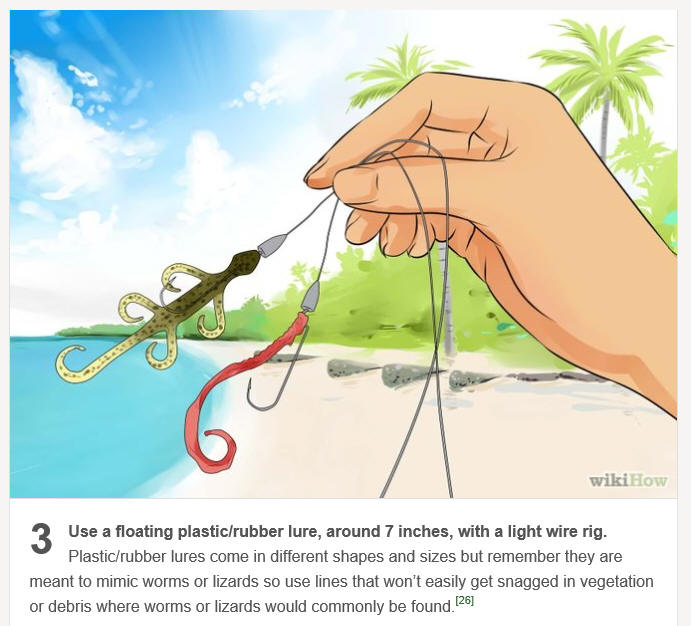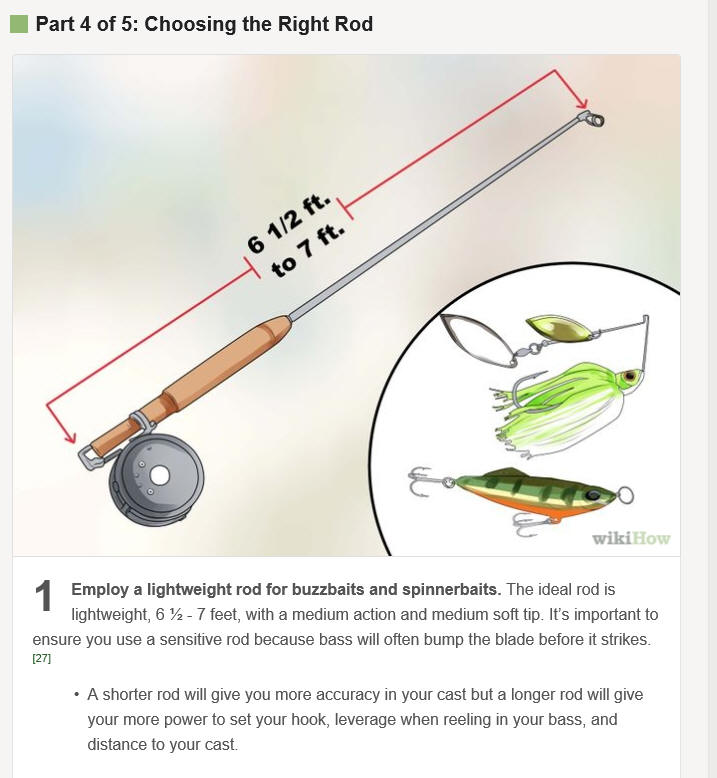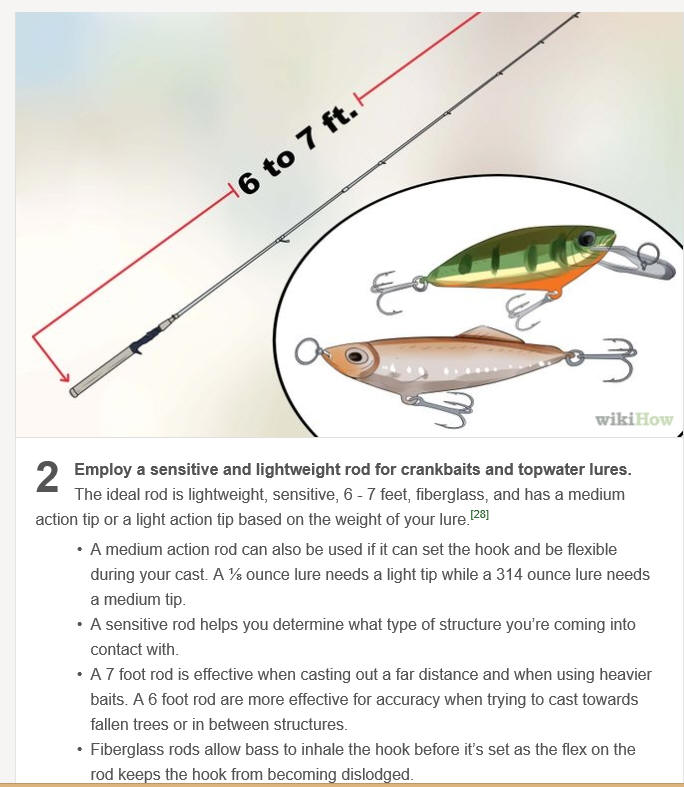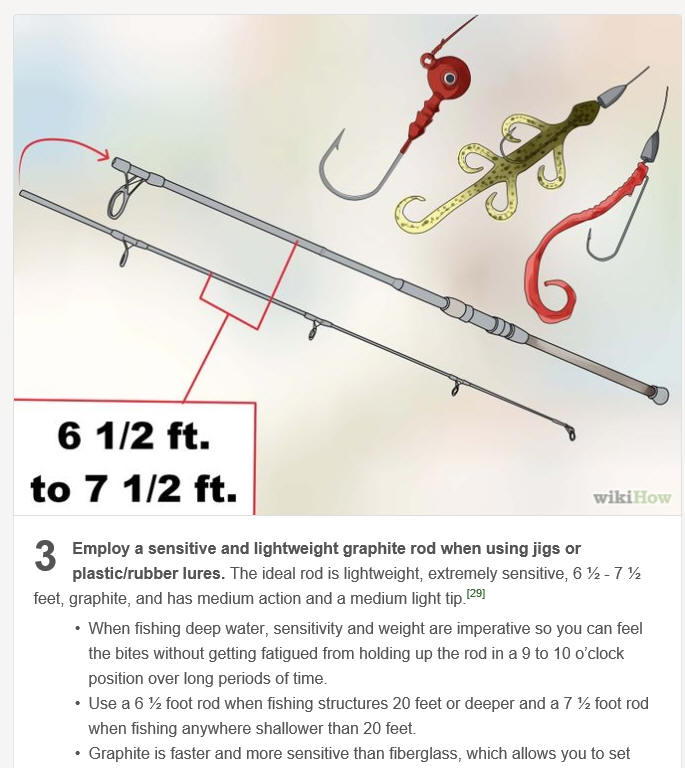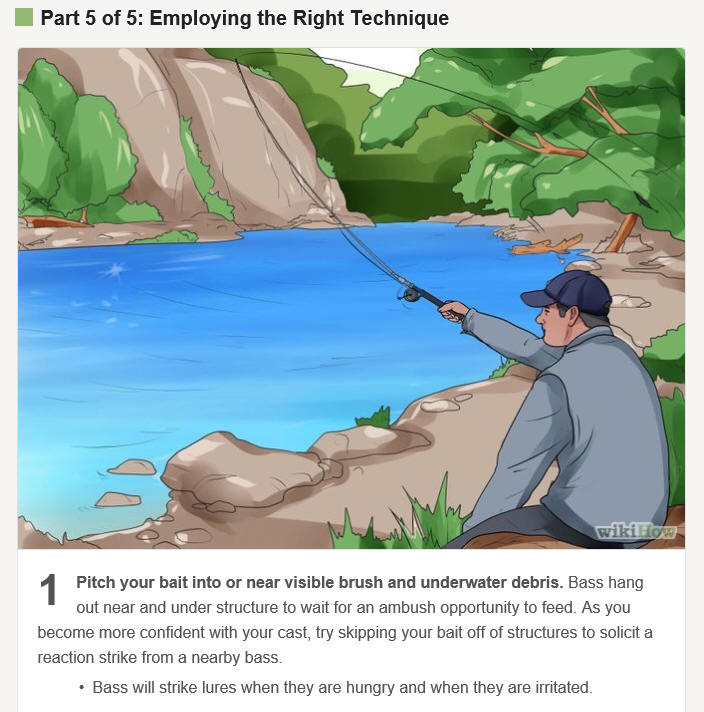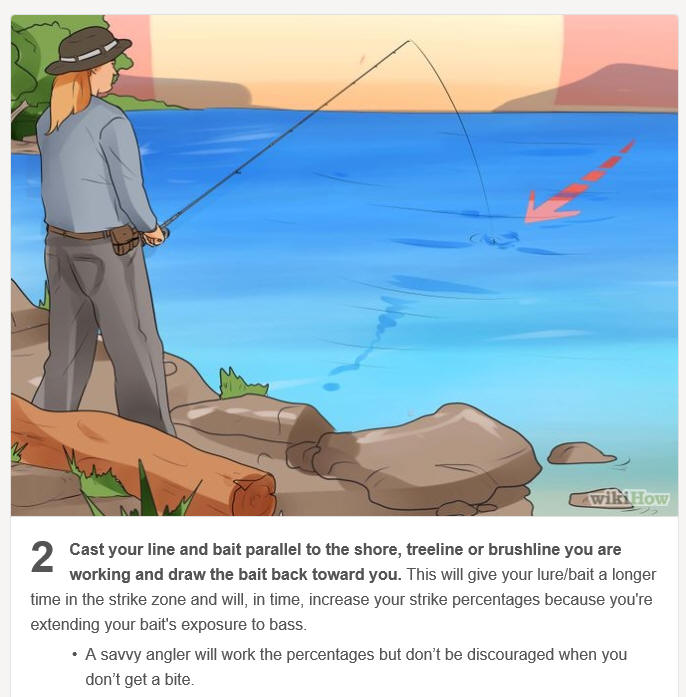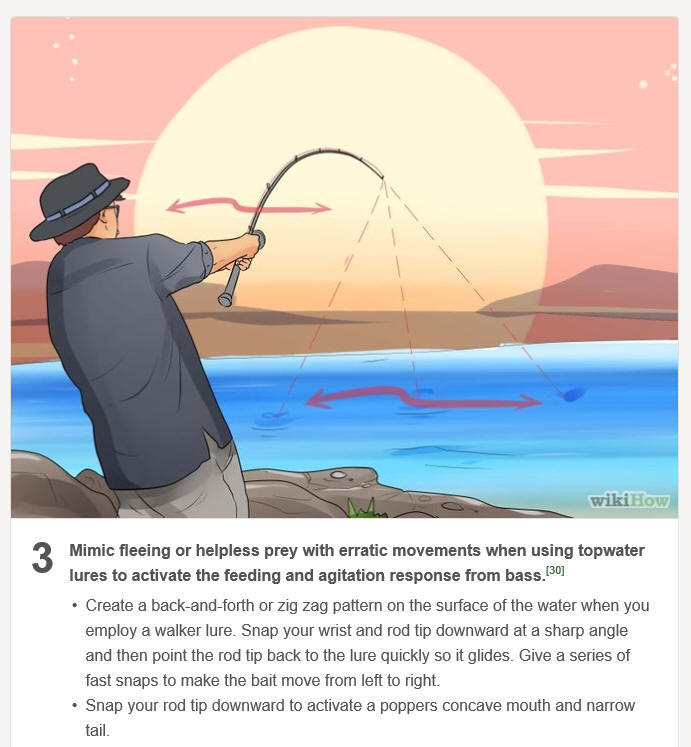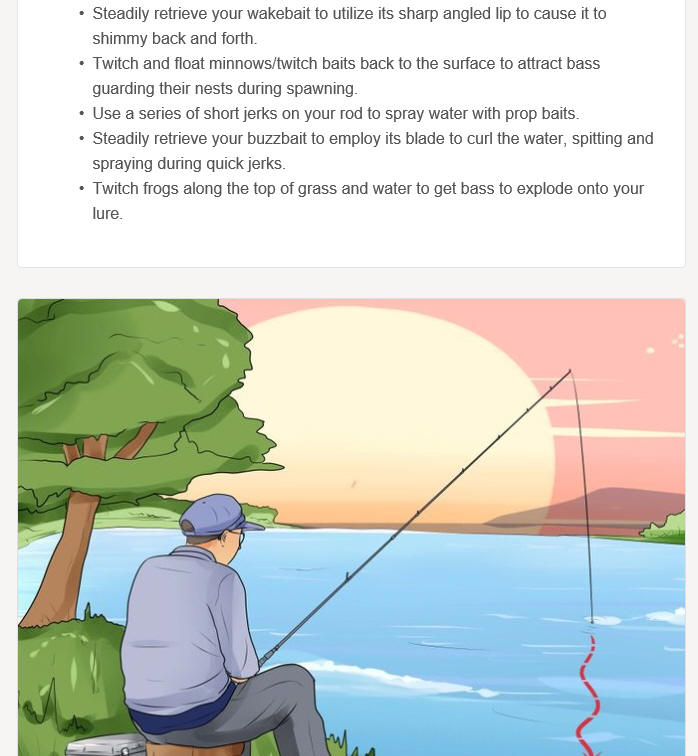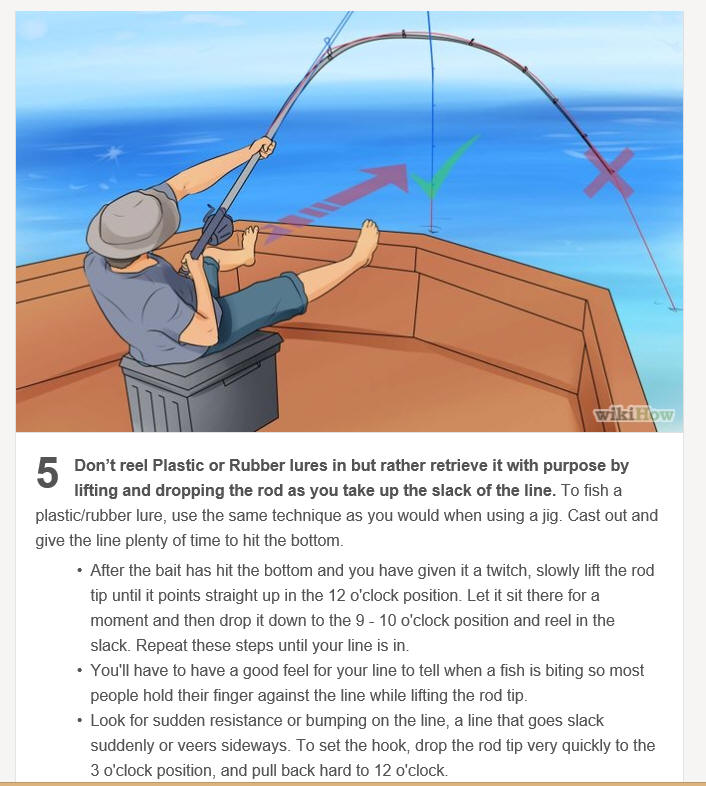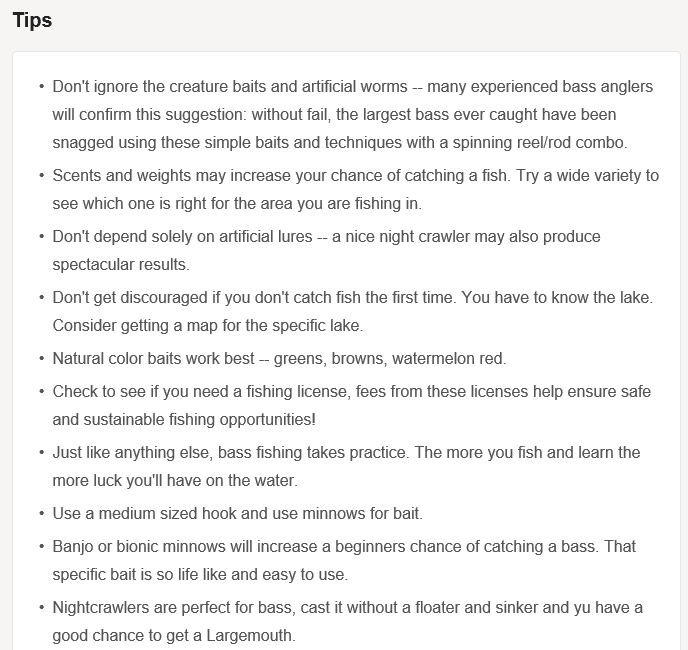 Lipless crank baits are good for bass fishing during pre-spawn
Flat areas pre-spawn.
Try various retrieval speeds.
Good breeze good.
Fish could be grouped up, so stay in spot when you catch one and see.
Can catch in minimal water depth.
Small rocks, some mud.
Keep near bottom.
Thin makes a good vibration.

---------

Tim Horton. In normal lake depths. Oversize lures, large crawfish, 11" spoon, big swim bait and worms for big fish.
18" green pumpkin. 7.0 hook, 3/4 oz weight...drop shot. Drag with a couple of pops. Fishing can be better when current is swift...not calm.

7'3" duckett white ice Timmy Horton signature series. Lews BB1 reel. 14 lb sun line fluorocarbon. 6:1 gear ratio.

http://www.tacklewarehouse.com/Lews_BB-1_Pro_Series_Speed_Spool_Casting_Reel/descpage-BBOP.html
--------

BassPro xl 12-15 pound.

-------

Google. best fishing rig for bass

http://www.gameandfishmag.com/fishing/three-bass-rigs-the-pros-dont-want-you-to-know-about/

http://www.scout.com/outdoors/wired2fish/story/1465962-5-bass-fishing-rigs-every-angler-should-know

http://www.bassfishingandcatching.com/fishing-rigs.html

Best rod and reel

http://www.bassresource.com/beginner/bass_fishing_rods.html

http://www.gameandfishmag.com/gear-accessories/fishing-gear/readers-choice-awards-2014-best-bass-gear/

http://m.basspro.com/Fishing-Rod-Reel-Combos-Spinning-Combos/_/N-1z0uxav

http://www.scout.com/outdoors/wired2fish/story/1468836-a-guide-to-bass-fishing-rods

http://m.basspro.com/Fishing-Reels/_/S-12100001000?ddnv=FlyOFS_Reel&affcode_c=17kw14305795&SST=5a789c69-8fdf-5948-6af2-0000643a1ae6



Pre Spawn Bass Fishing in flat shallow
7" Yamamoto with a belly sinker

5" Yamamoto heartail swimbait belly sinker with screw head

1/2 oz mop jig with yamafrog trailer

---

Tight lining is preferable on a calm day or slightly windy. especially in shallow flat water.
Use natural, 3" minnow (Berkeley gulp watermelon pearl minnow or Berkeley ripple shad olive green power bait when wind starts) (1/8 oz VMC moon eye jig head) shaped lure.
Shake rod as you slowly wind in. If you stop reeling, keep the tip tight so the lure doesn't sink straight down.
The more prominent the point, especially during pre spawn and blowing wind.
Usually within a couple feet of the bottom. 6'8" medium fast action rod, pflueger patriarc is 5.2:1 spinning reel, 6 lb test Berkeley trilene XL fluero Carbon. Water in low 50s.