Alaska June (4th LV-Vancouver) Cruise 5th-12th, 2009 - Room 9642, Vancouver - Seward (Anchorage)
Stay in Anchorage the nights of the 12th-14th, fly back to Vegas on Monday the 15th
Air - Las Vegas to Vancouver Booked Leave US Air 437 - 9:08 AM : Arrive Vancouver, BC (YVR) 11:59 AM
Car in Vancouver: Airport to Port Booked Budget
Hotel - Vancouver Booked River Rock Casino
Transportation - Seward to Anchorage - It is 76 miles between Seward, AK and Anchorage, AK - Booked
Car in Anchorage Booked - Hertz
Hotel - Anchorage - 3 nights - Booked Anchorage Historical Hotel
Air - Anchorage to Las Vegas (Booked - Alaska Air)
Alaska Air 136 - Depart: Anchorage, AK at 11:20 AM - Arrive: Portland, OR at 4:08 PM
Alaska Air 624 - Depart: Portland, OR at 5:30 PM - Arrive: Las Vegas, NV at 7:39 PM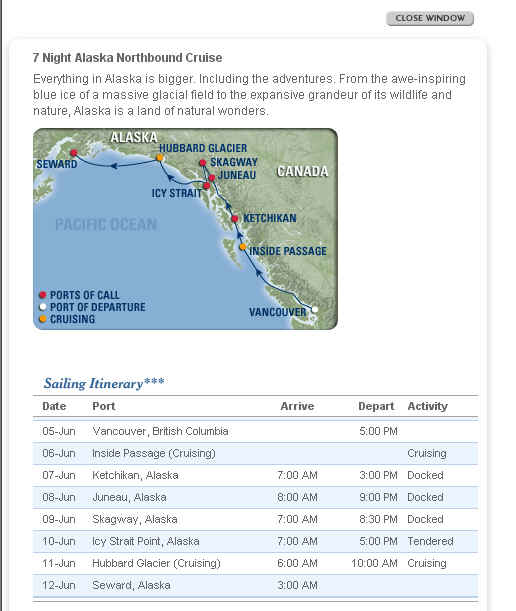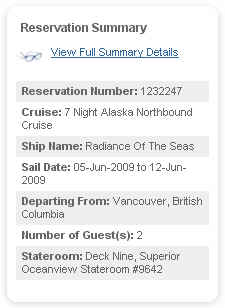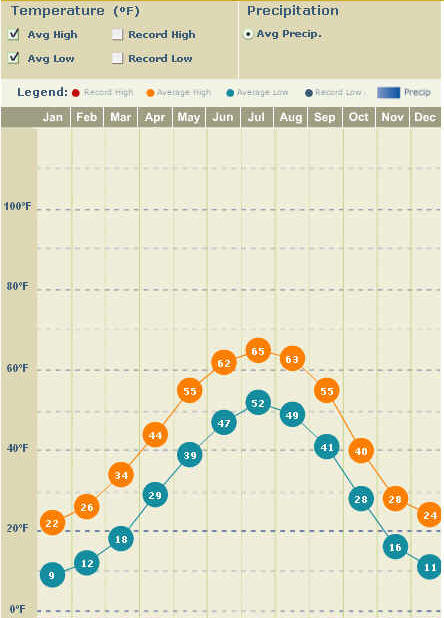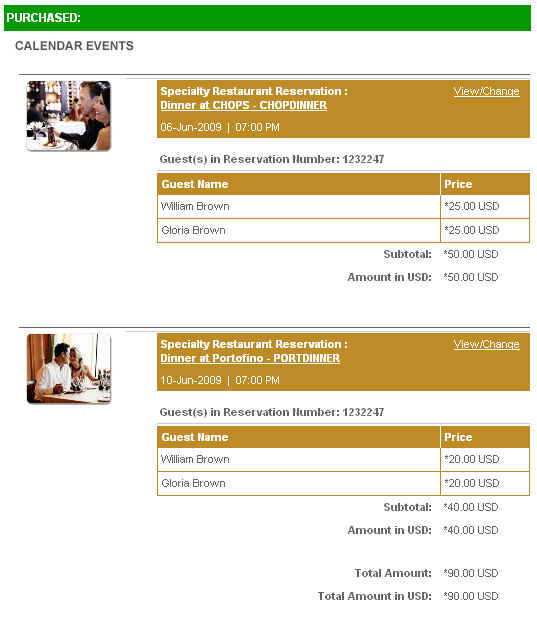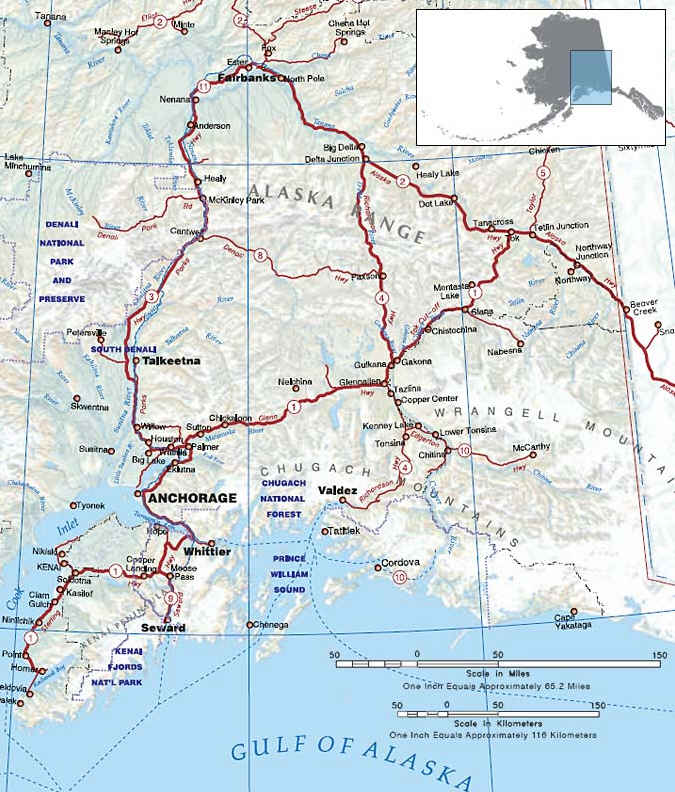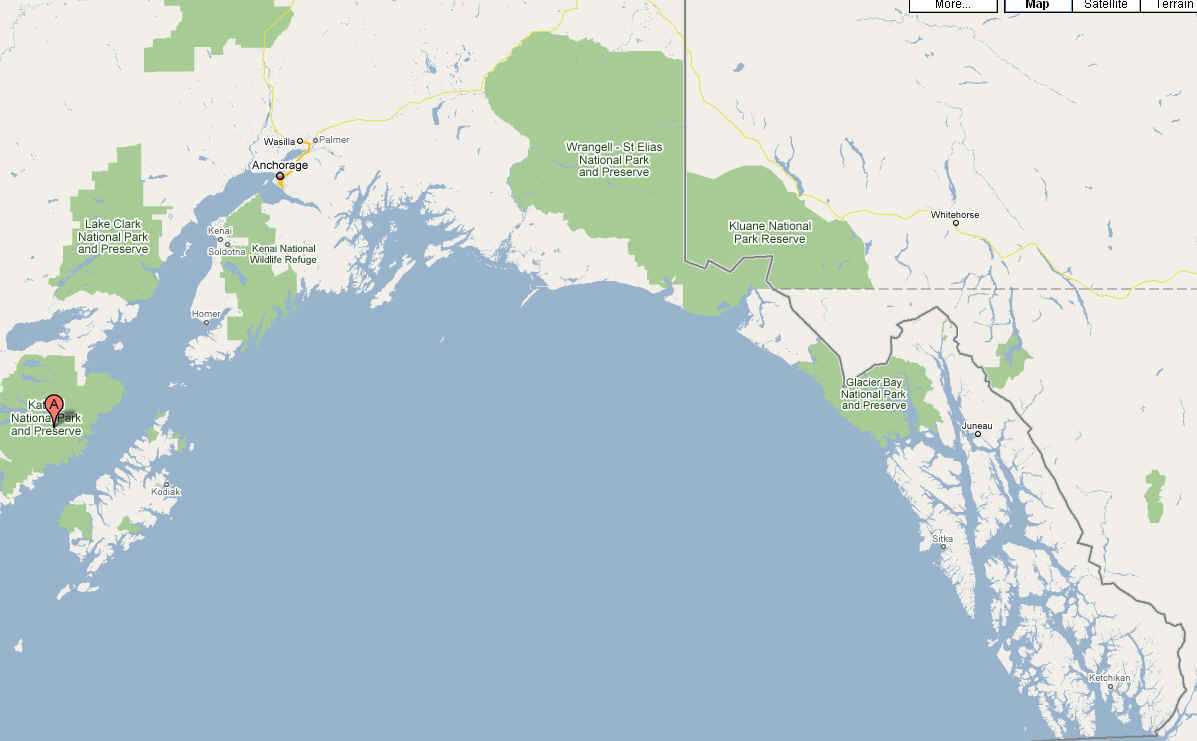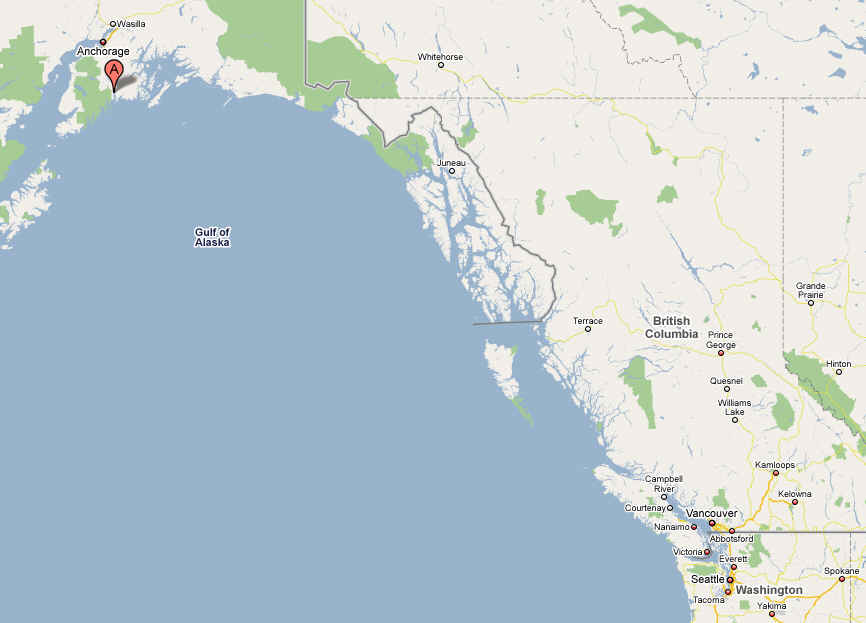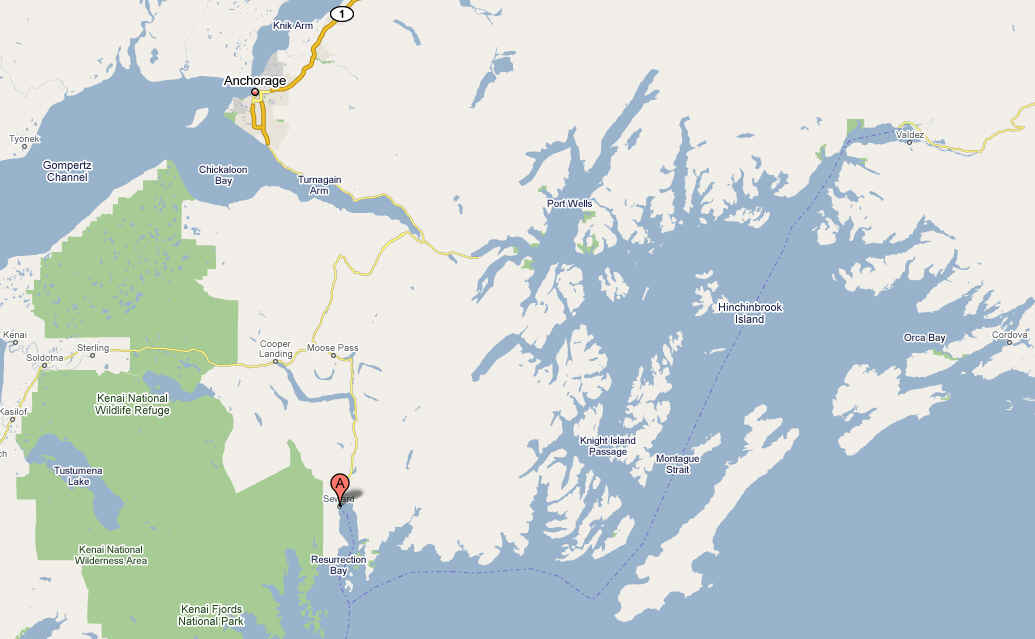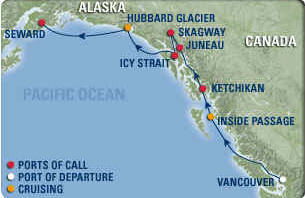 05-Jun Vancouver, British Columbia 5:00 PM
06-Jun Inside Passage (Cruising) Cruising
07-Jun Ketchikan, Alaska 7:00 AM 3:00 PM Docked
08-Jun Juneau, Alaska 8:00 AM 9:00 PM Docked
09-Jun Skagway, Alaska 7:00 AM 8:30 PM Docked
10-Jun Icy Strait Point, Alaska 7:00 AM 5:00 PM Tendered
11-Jun Hubbard Glacier (Cruising) 6:00 AM 10:00 AM Cruising
12-Jun Seward (Anchorage), Alaska 3:00 AM


http://www.capbridge.com/explore_vancouver_park/vancouver_bc_attraction.html
http://www.visitvancouver.com/
Gastown - don't go to downtown eastside
Kitsilano - fourth avenue - hippies/restaurants/one of a kind shops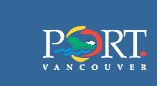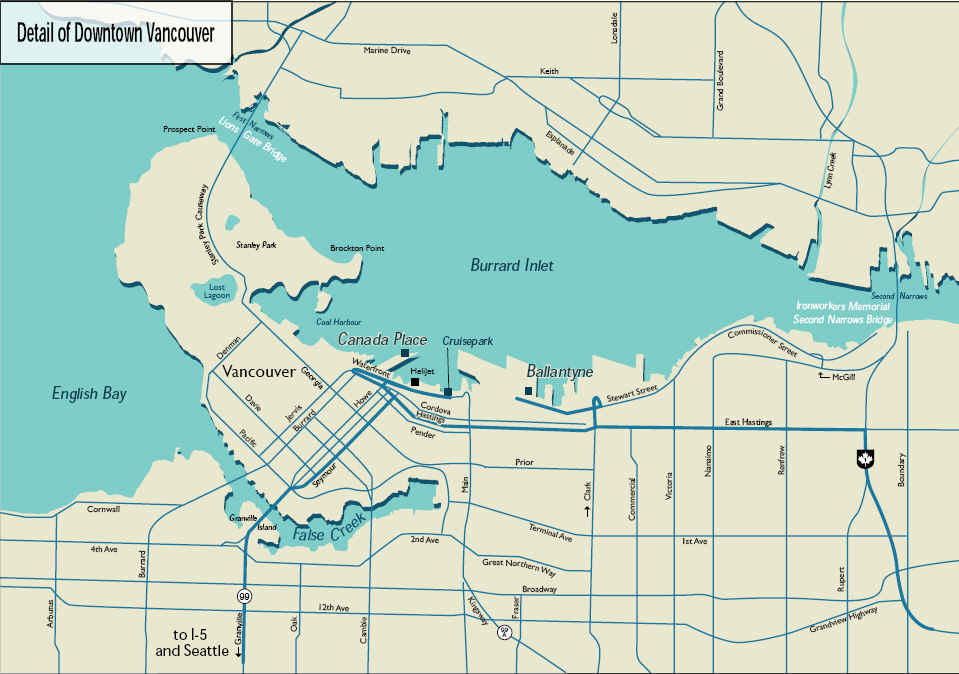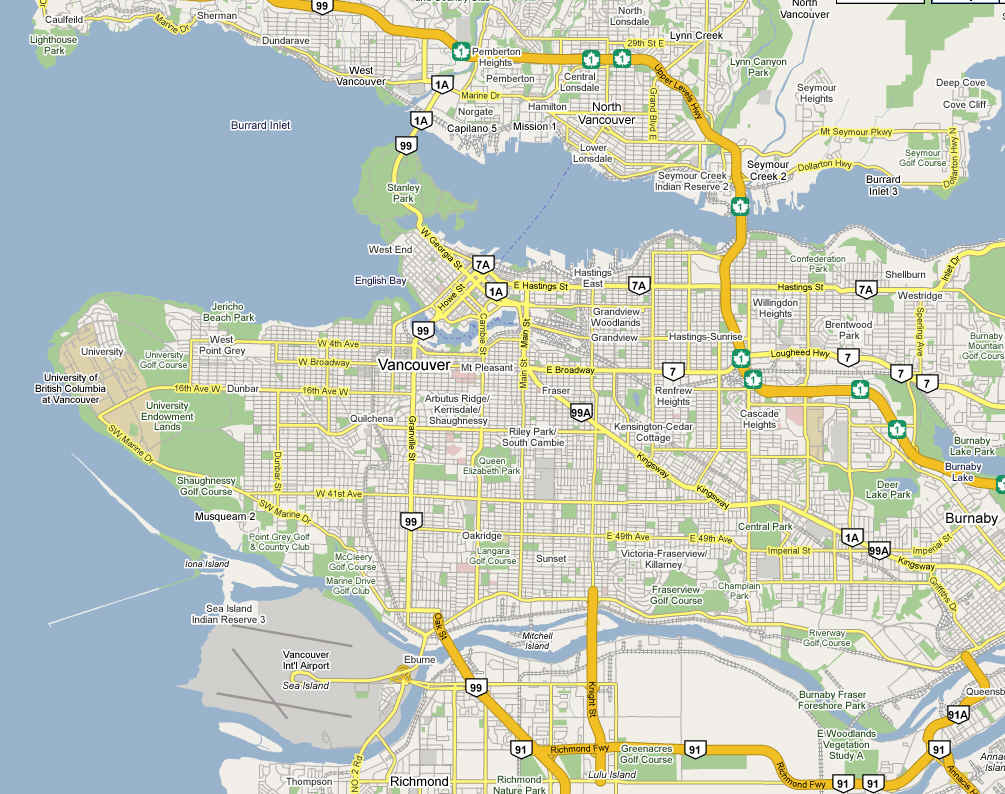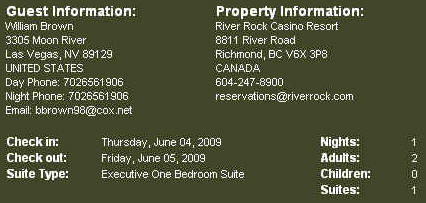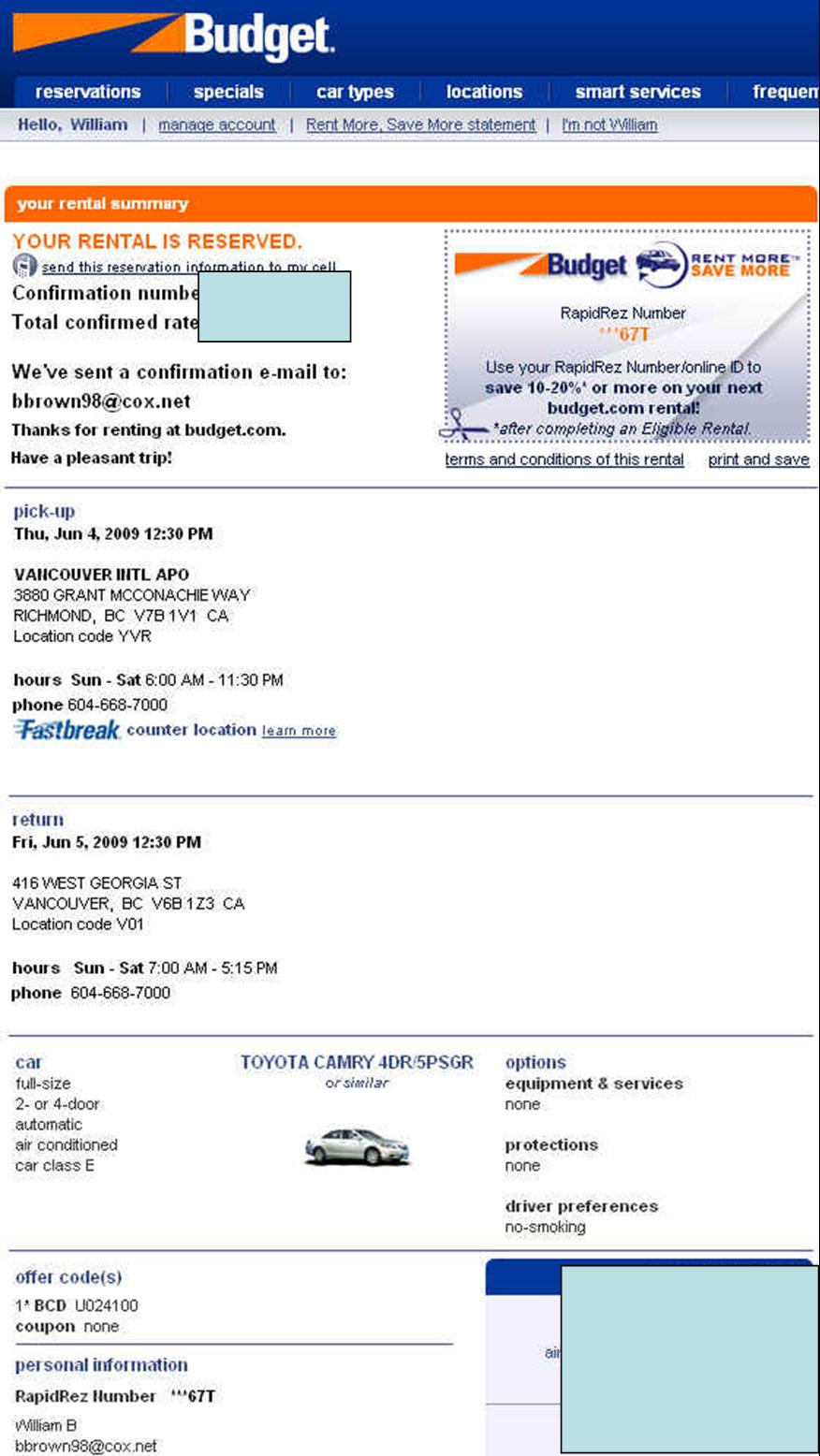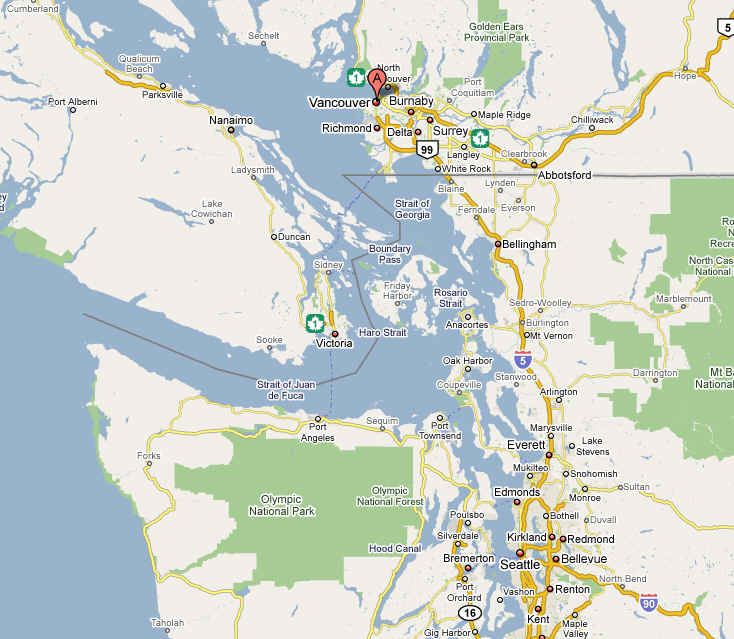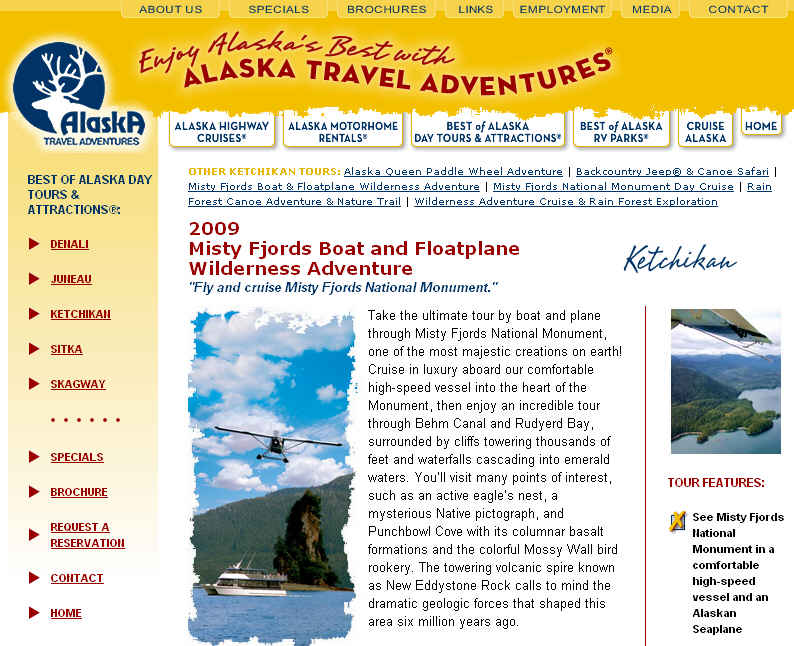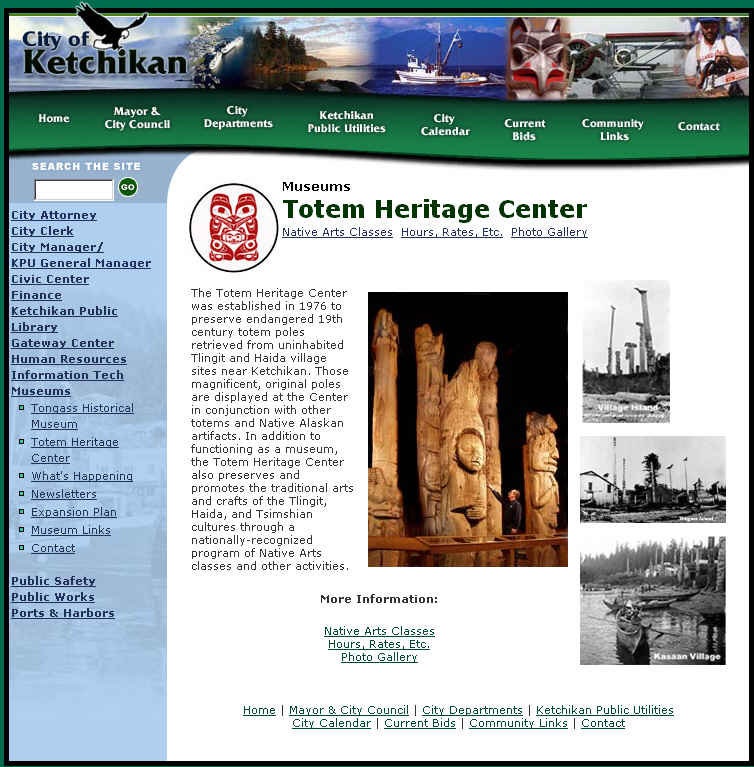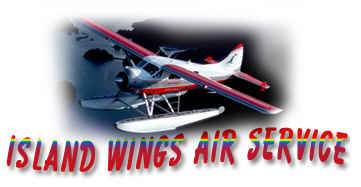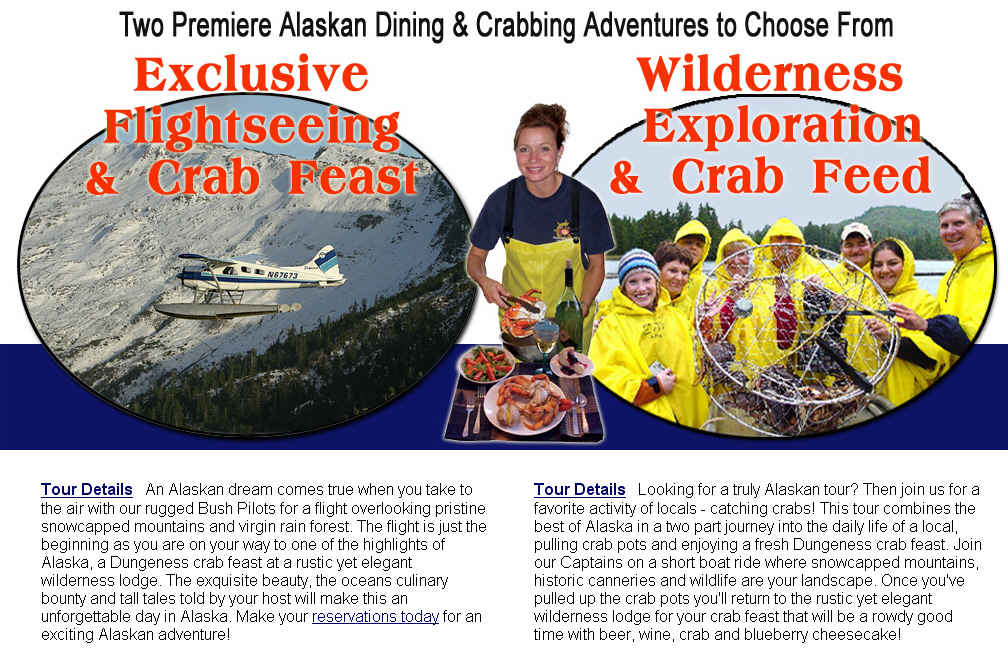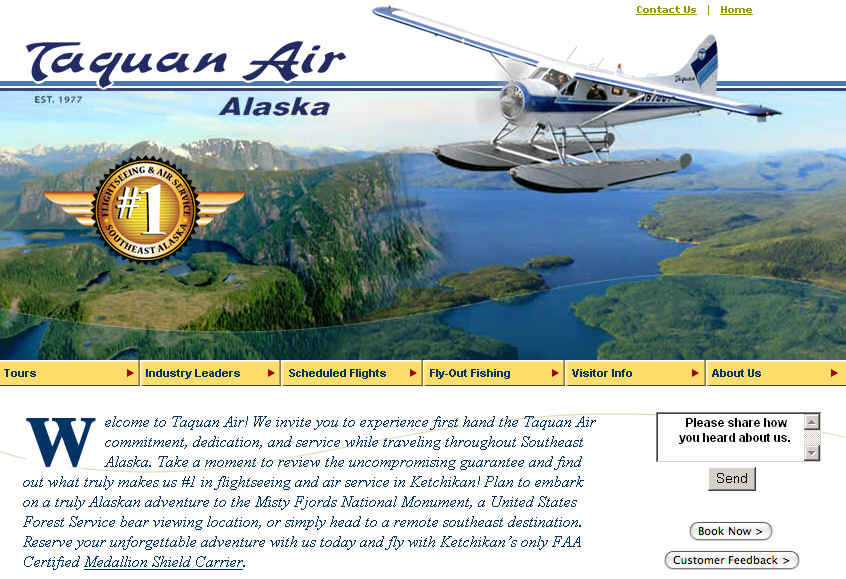 Ketchikan Tours Page
Description: Guard Islands, a pair of small, rocky islets, stand sentinel over the northern entrance to Tongass Narrows,
which leads south to Ketchikan. Atop the larger of the two islands sits Guard Island Lighthouse, one of the most
accessible lighthouses in Alaska. Its history is brief but eventful, much like the history of Alaska itself. Located twelve miles
northwest of Ketchikan on Guard Island, marking the northern entrance to the Tongass Narrows from Clarence Strait.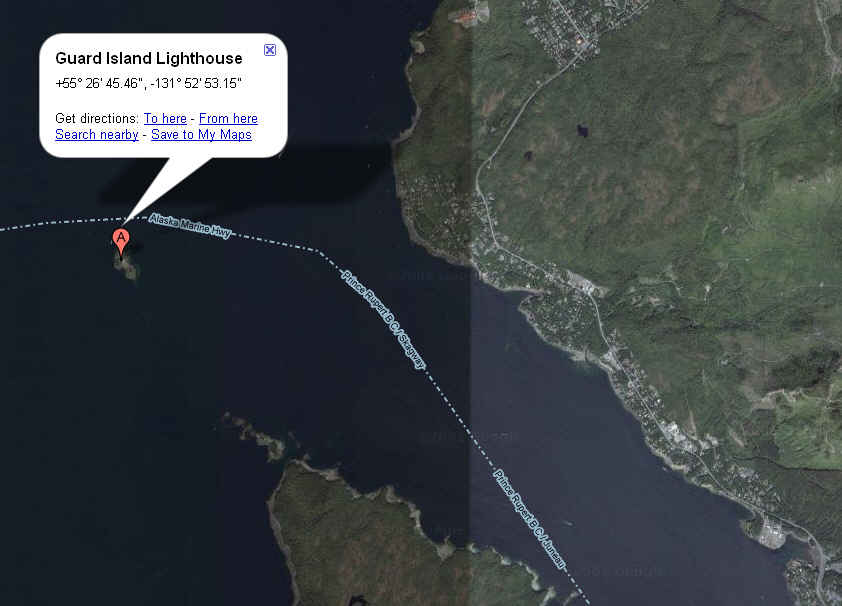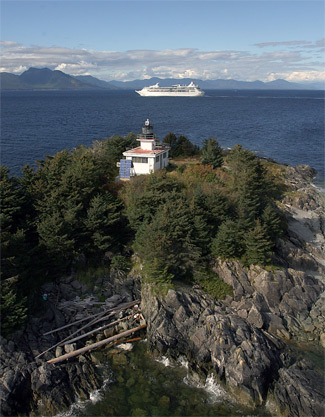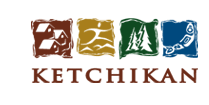 Ketchikan is home to the world's largest collection of totem poles, timeless monuments in cedar
from the first Alaskans. Native dance comes alive with regular performances by skilled groups, just
minutes from Ketchikan, at the Saxman Tribal House and at the Metlakatla Long House.
Two miles south from Ketchikan is Saxman Village. Its totem park boasts the single largest collection of
totems including the famed Abraham Lincoln pole and the Seward "shame" pole. Following in the footsteps
of their ancestors, carvers and their apprentices can be viewed sculpting poles, canoes, paddles and masks.
In a beautiful cove eight miles north of Ketchikan is Totem Bight State Park, where an historic collection
of totems and a native community house can be visited.
Ketchikan's Totem Heritage Center displays a large collection of original poles retrieved from abandoned
village sites and hosts classes teaching traditional art forms like weaving and regalia making.
The Southeast Alaska Discovery Center houses contemporary poles, examples of native basketry and
other crafts and a traditional Native fish camp exhibit.
Throughout Ketchikan, totems are on display at public parks and even local residences. Several local
art galleries specialize in authentic Alaska native art, from miniature totems and hand woven basketry,
to carved silver, fabric art and original drawings and paintings.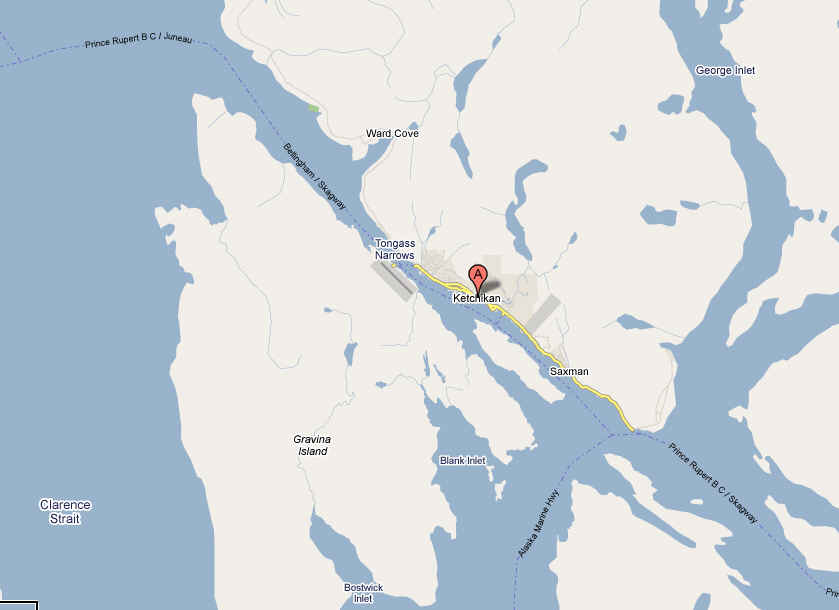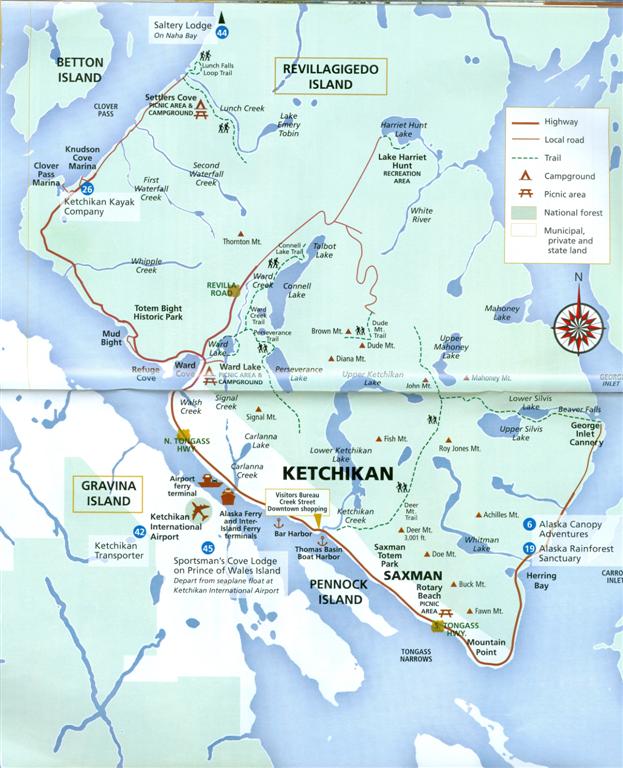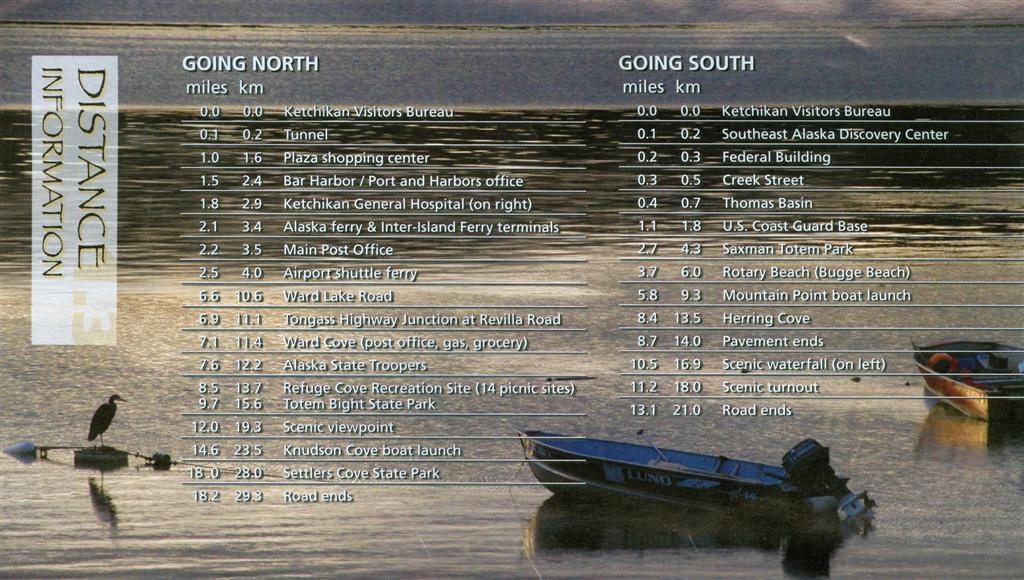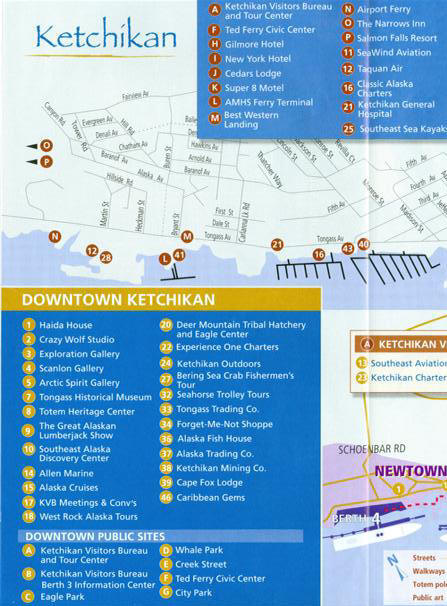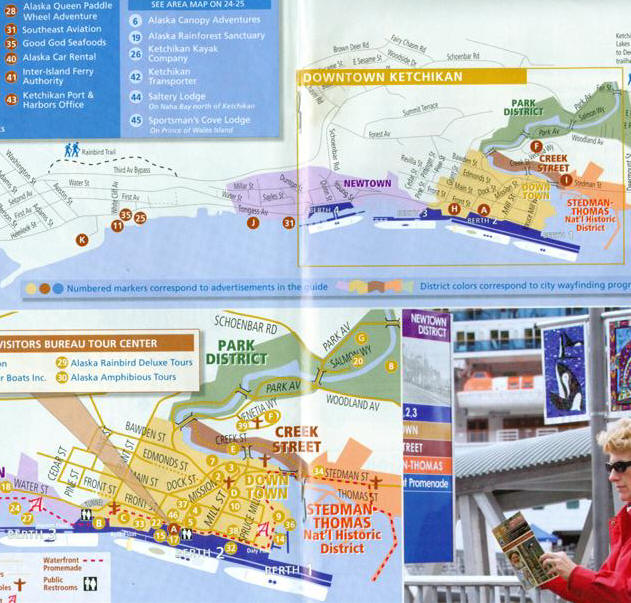 Juneau Tours Page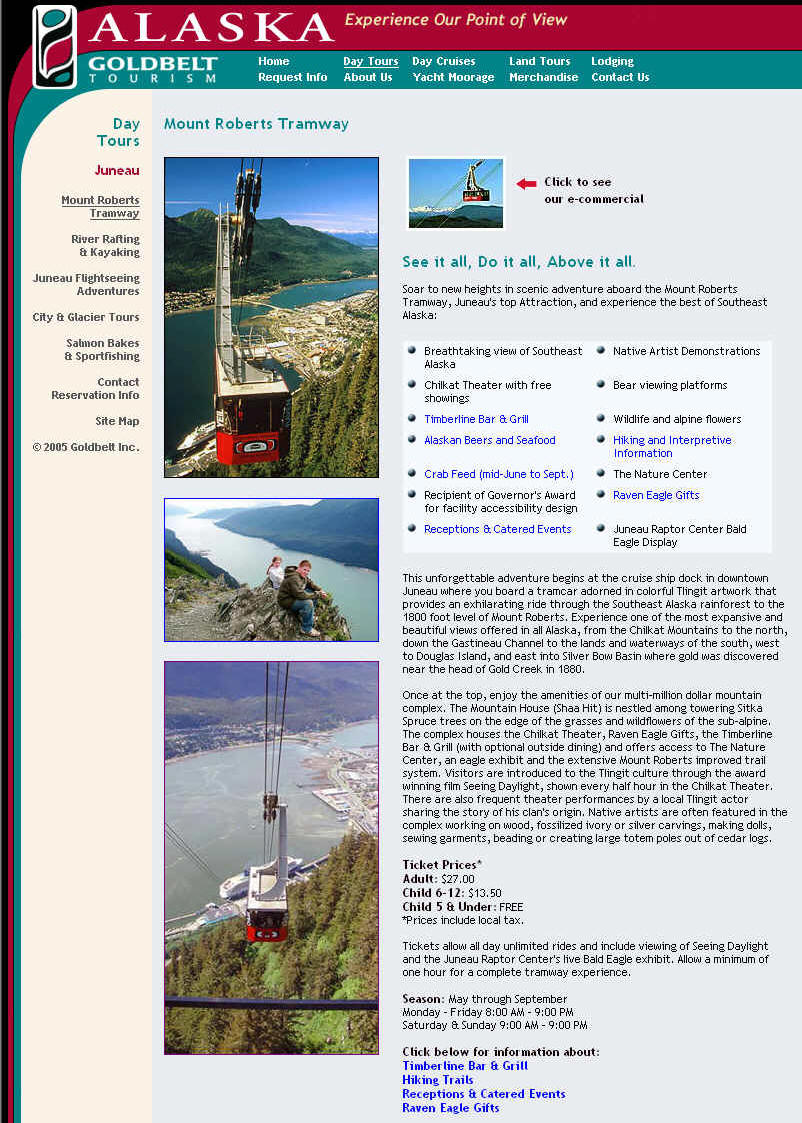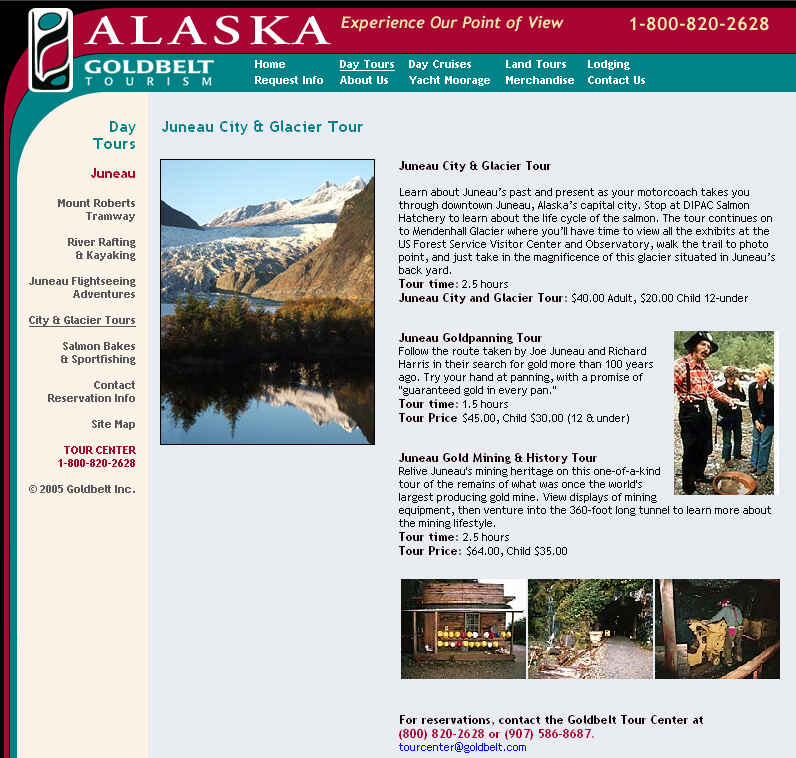 Raven Eagle Gifts isn't your typical gift shop - it's also part museum and gallery. If you ride to our shop at the top of
the world famous Mt. Roberts Tramway, in beautiful downtown Juneau Alaska, you could watch Native artisans working on Alaskan jade,
red & yellow cedar, argillite, beading authentic Tlingit artwork and learn about the indigenous way of life that has existed for hundreds of years.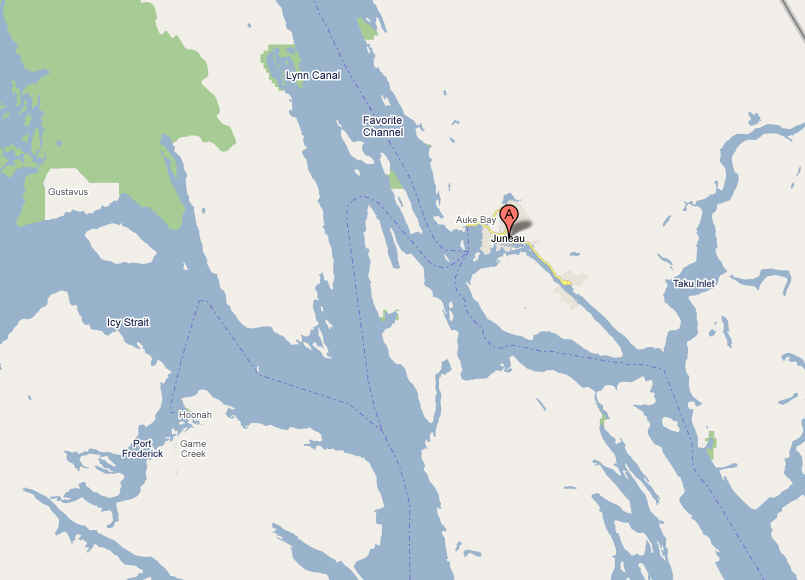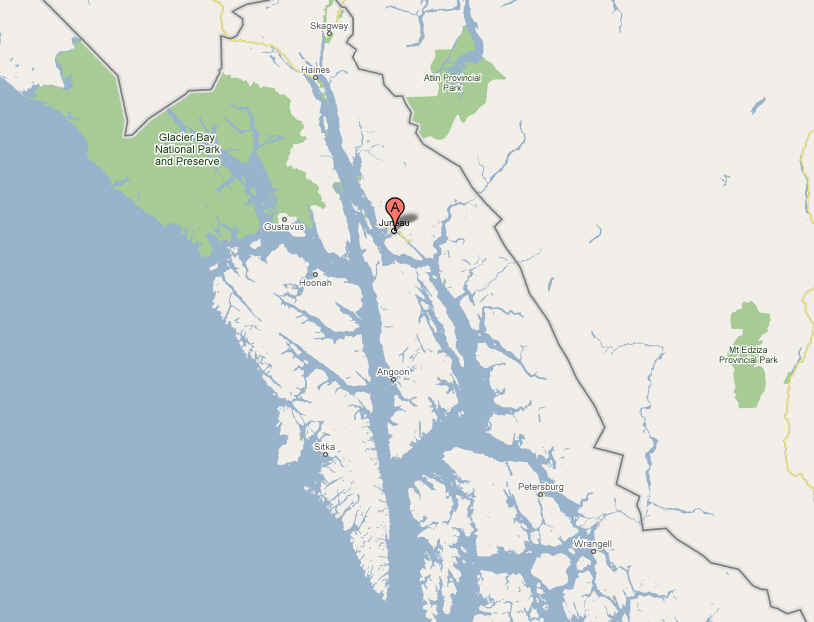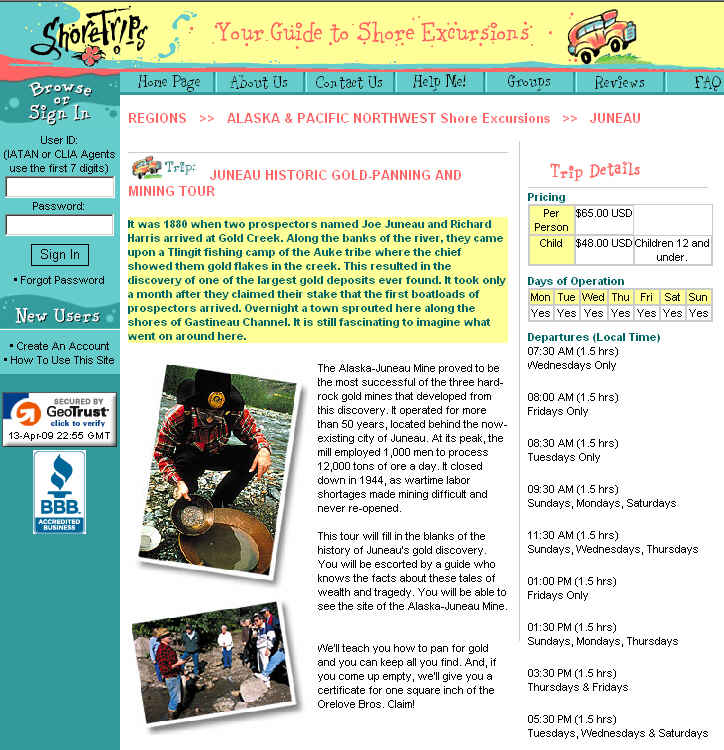 Skagway Tours Page Skagway.com

Skagway Fish Company - 201 Congress Way - King Crab and Fish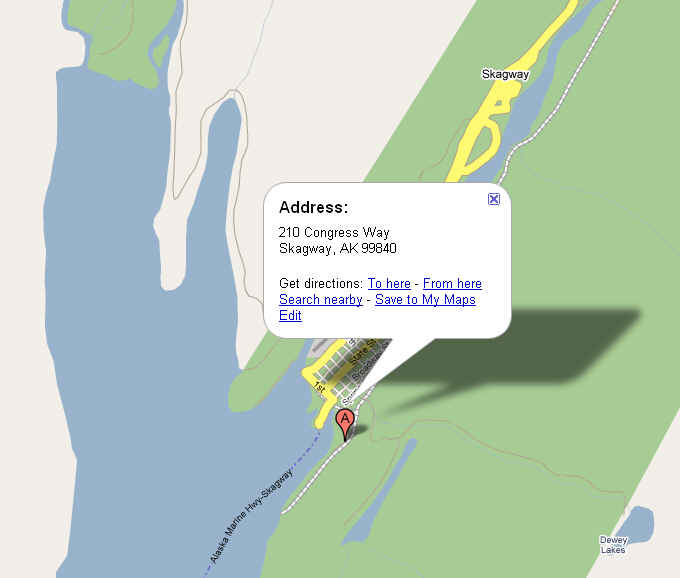 Red Onion Restaurant - 205 Broadway - corner of 2nd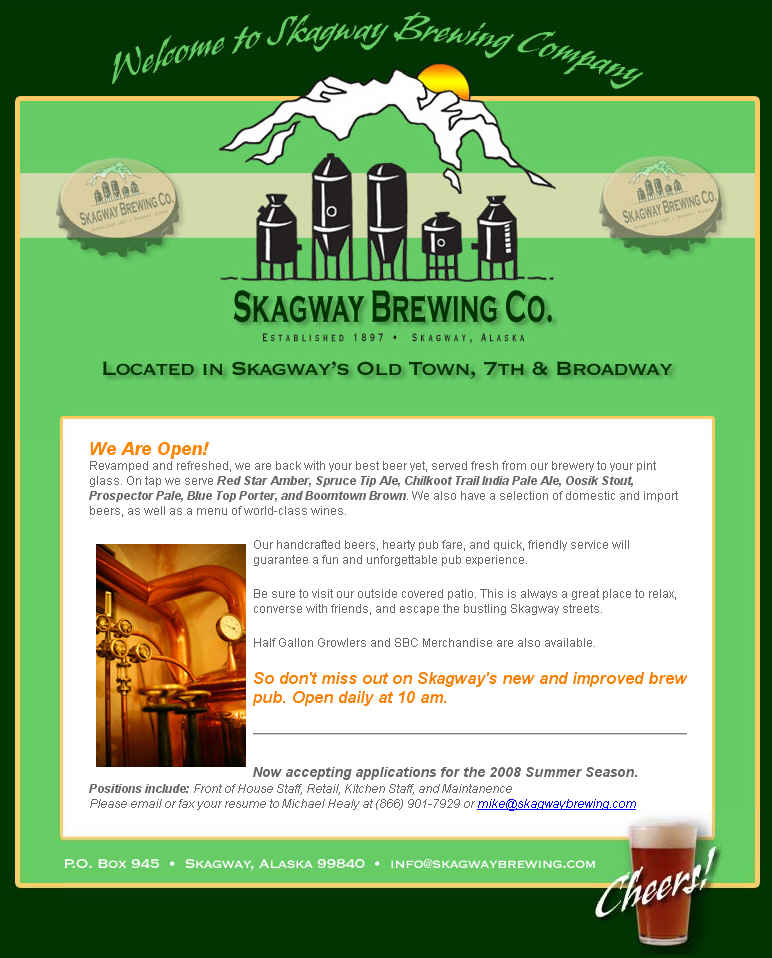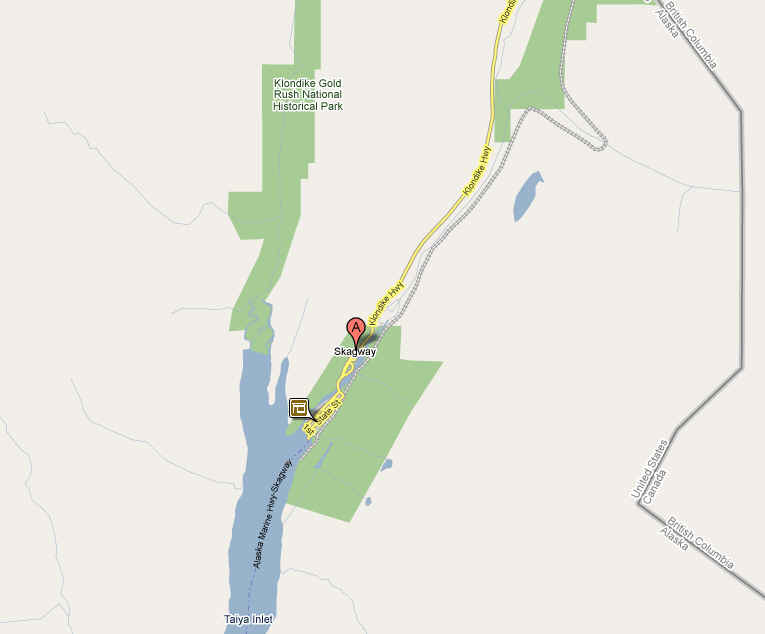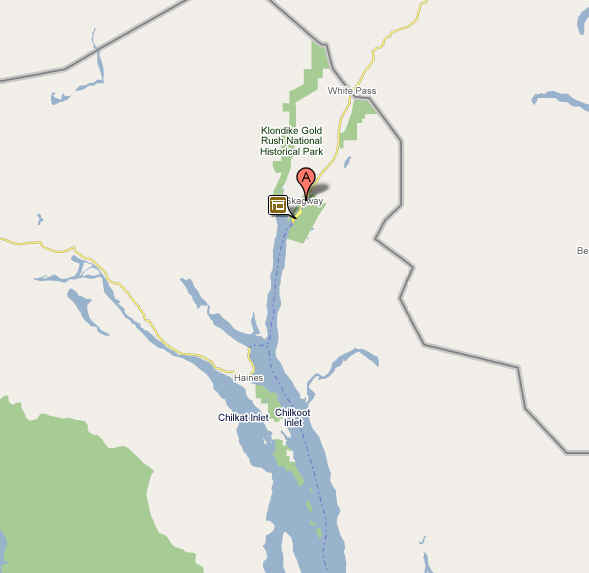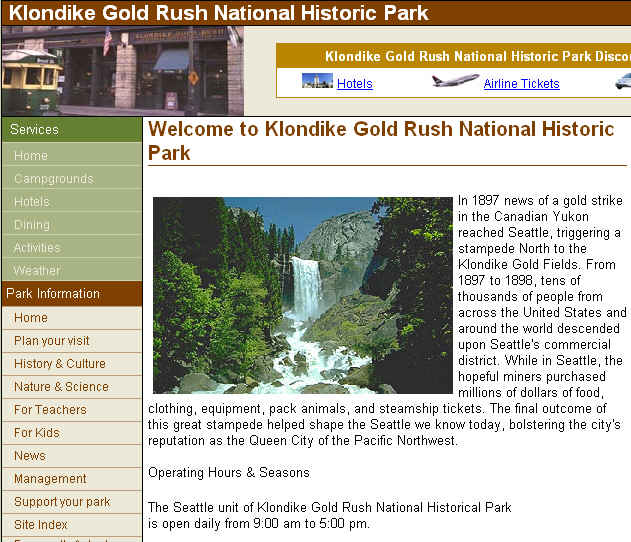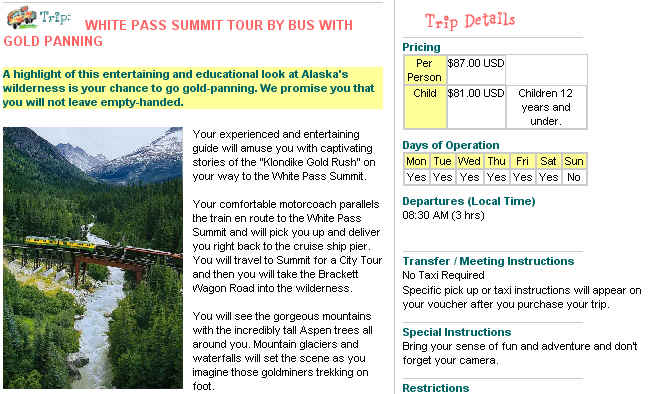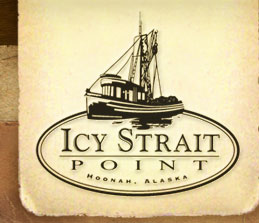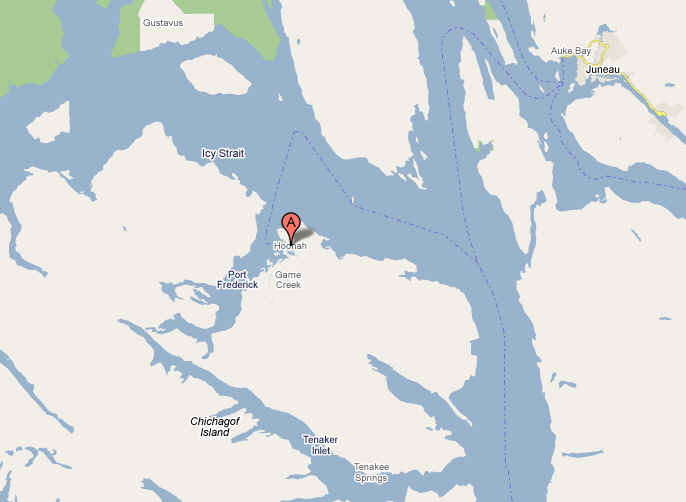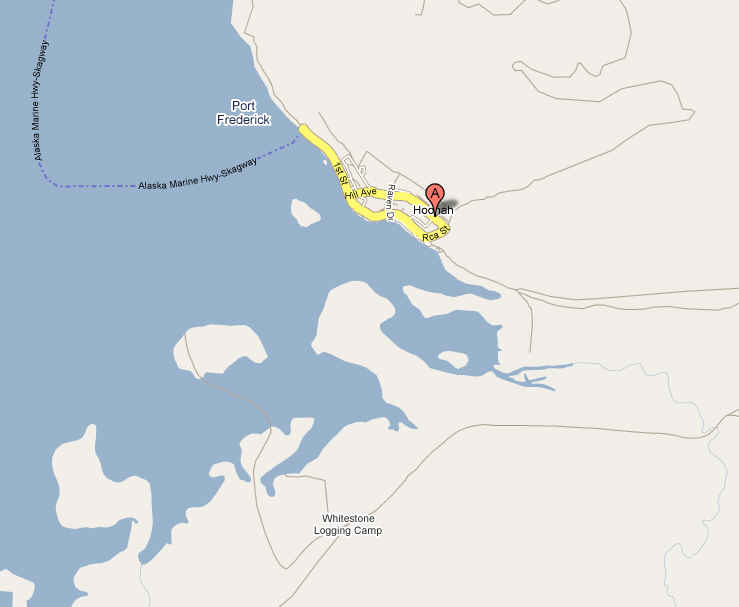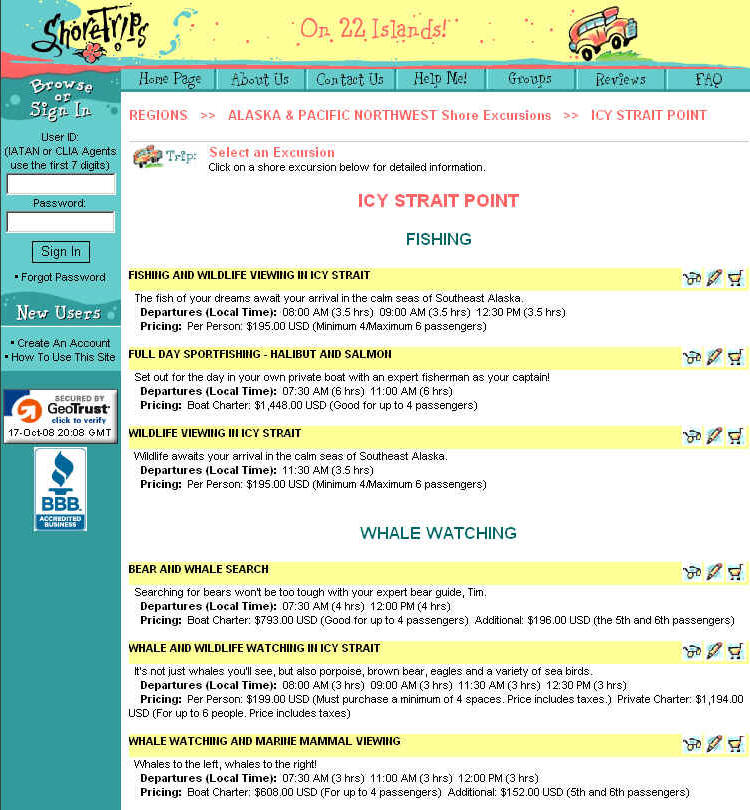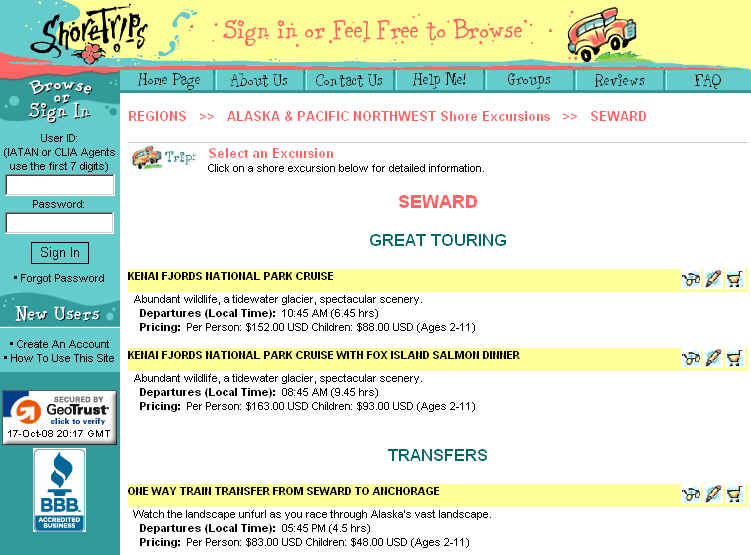 Shuttle from Seward to Anchorage is $55 per person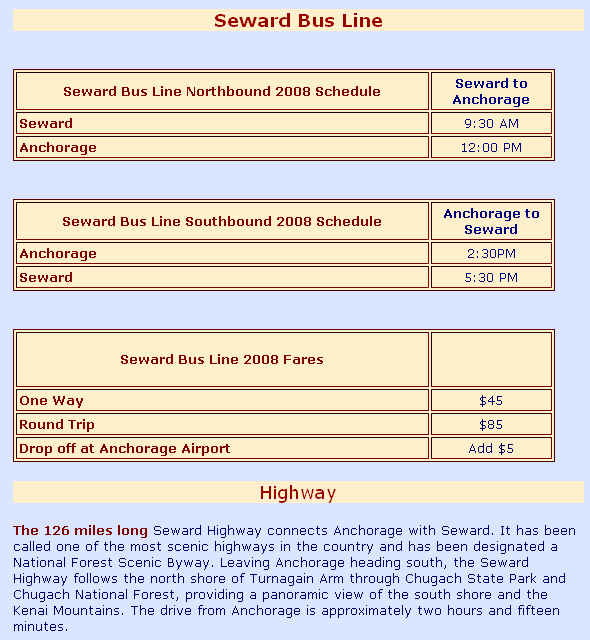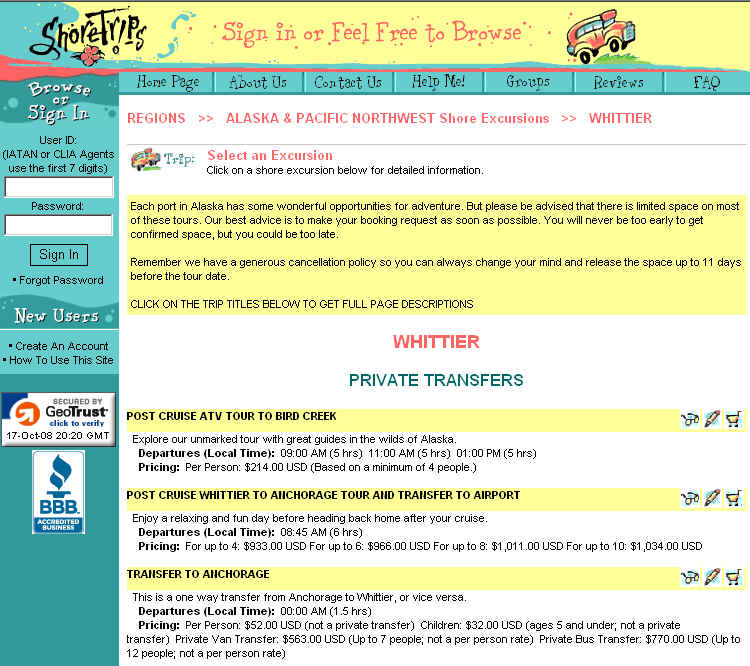 Throughout the dark winters Alaska's residents look forward to endless summers.
The longest day of the year is June 21—in the Anchorage area nighttime lasts
for a mere four hours, which leaves 20 hours for fun in the sun.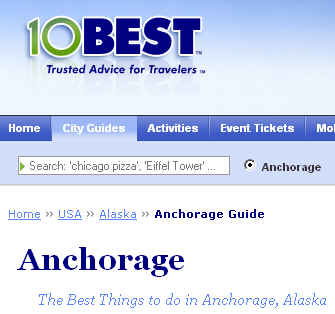 Anchorage Food and Tourist

The Ulu Factory 211 West Ship Creek Avenue Anchorage, AK 99501-1603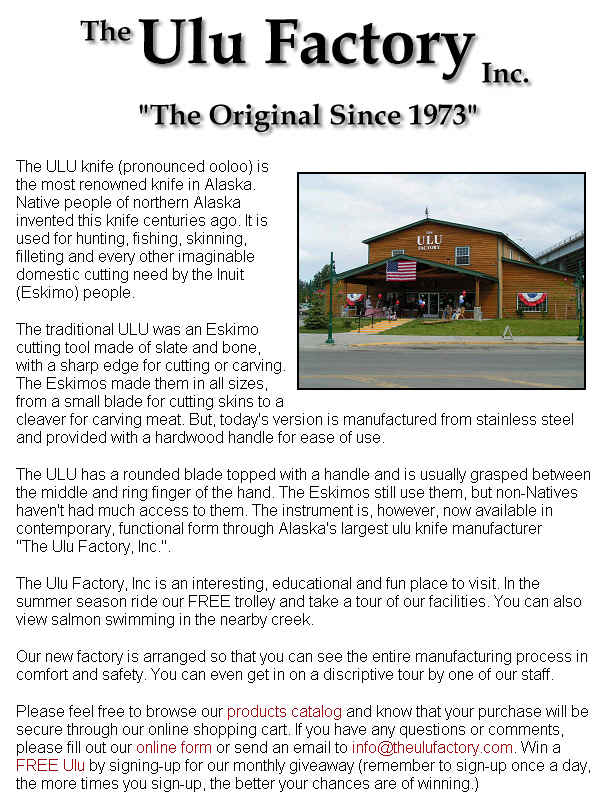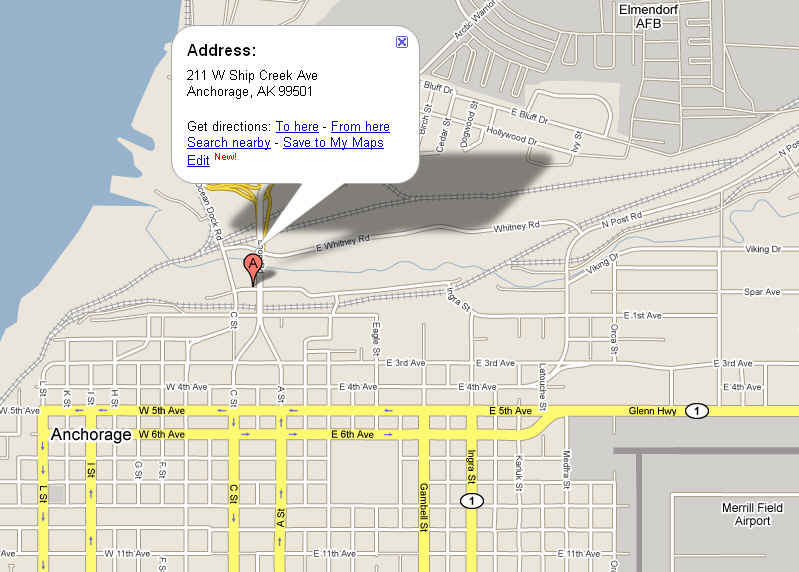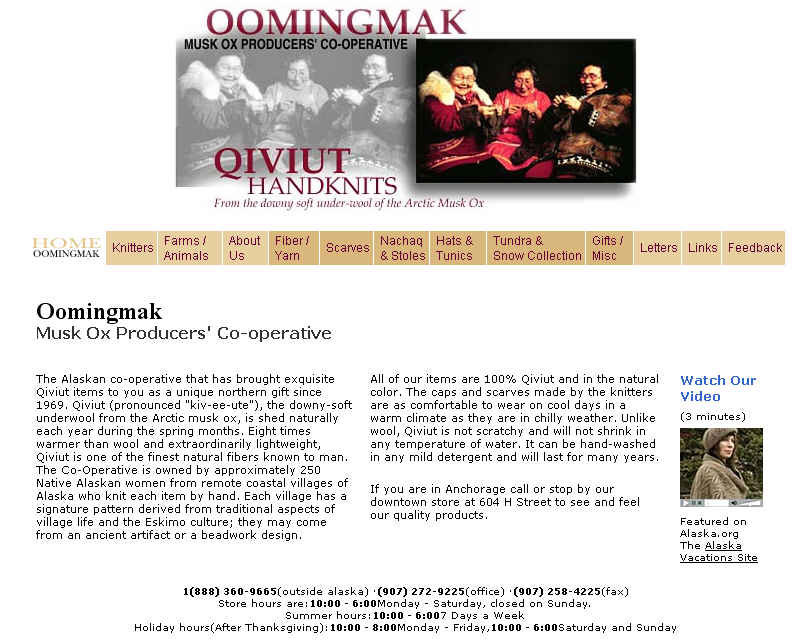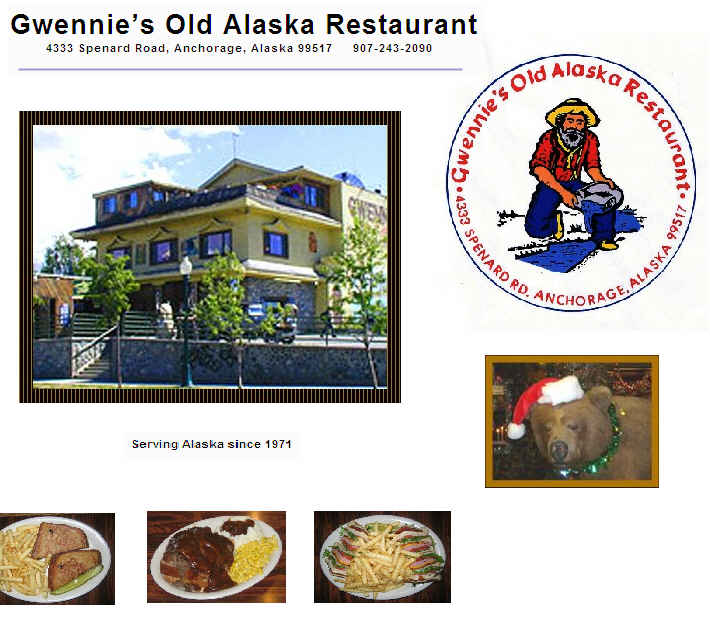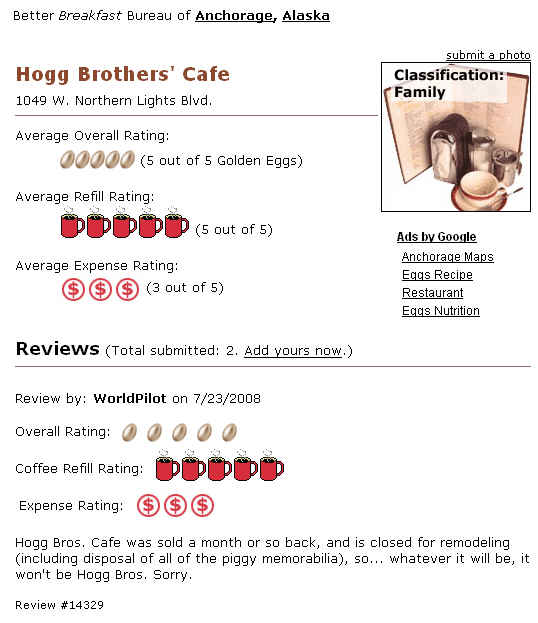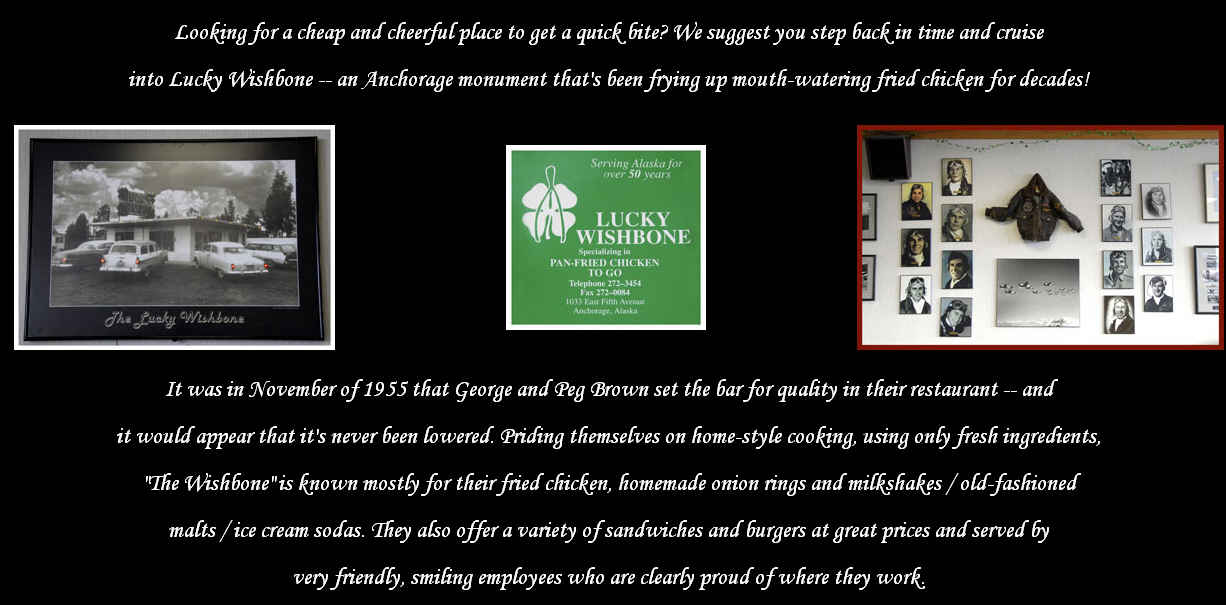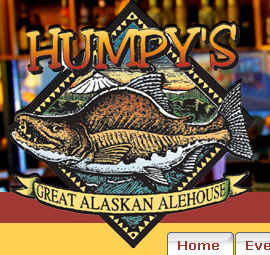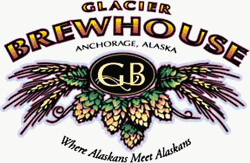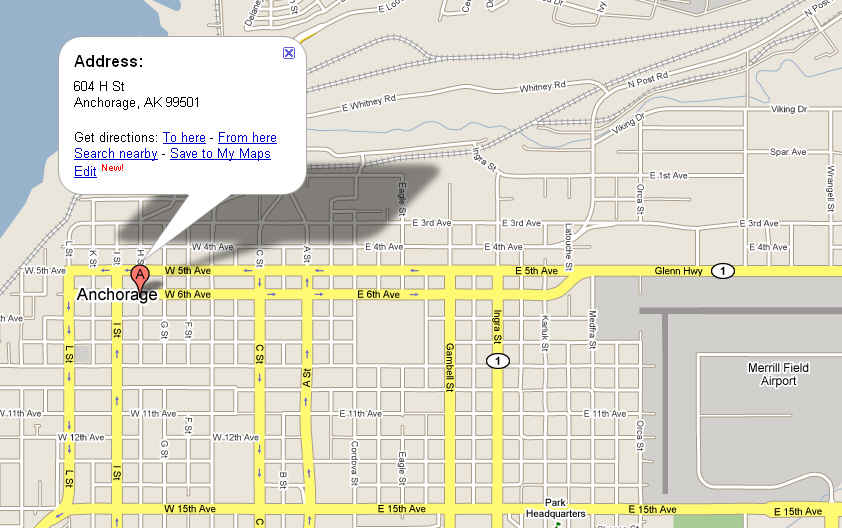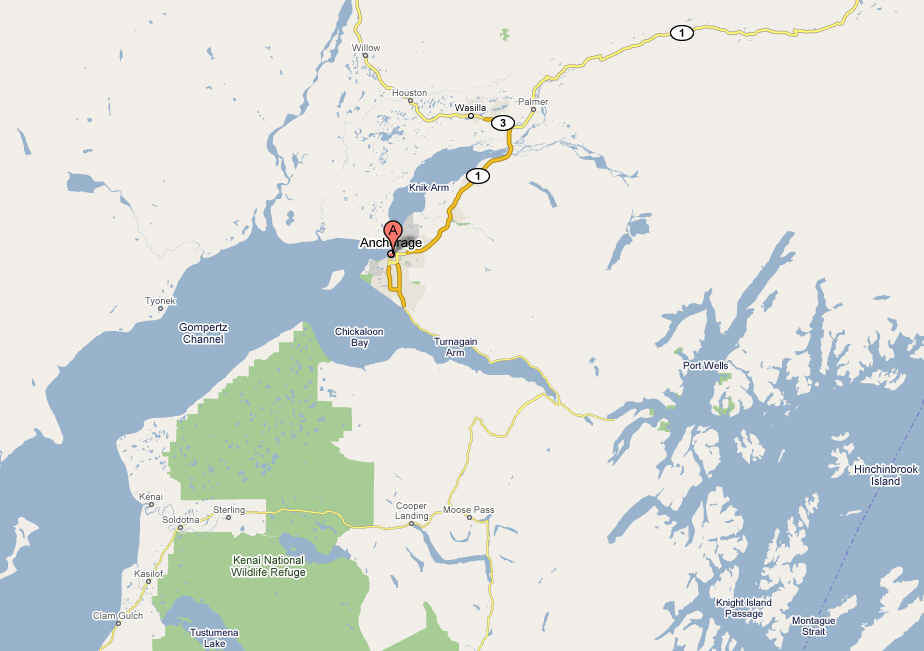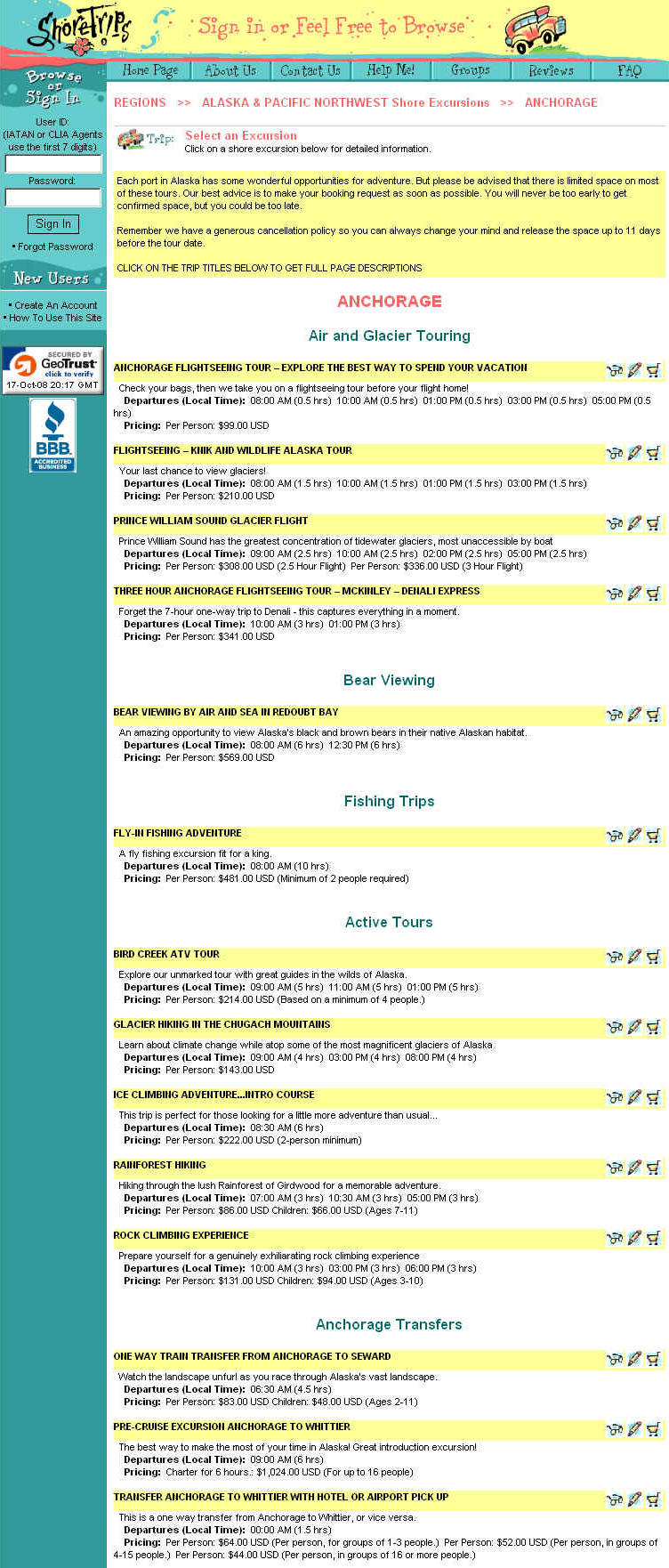 Mt. McKinley - Denali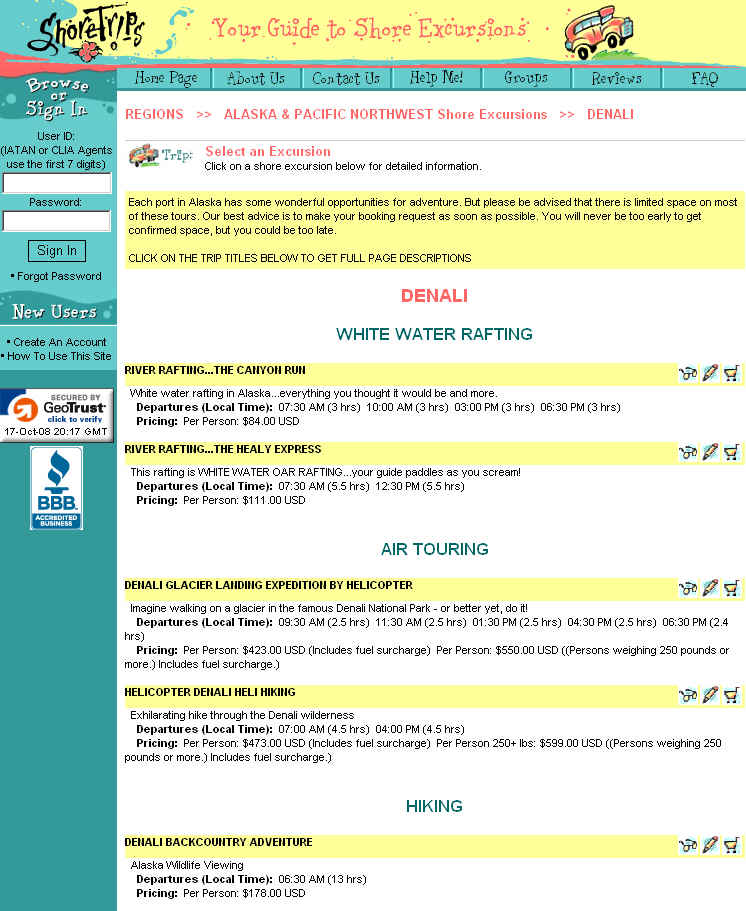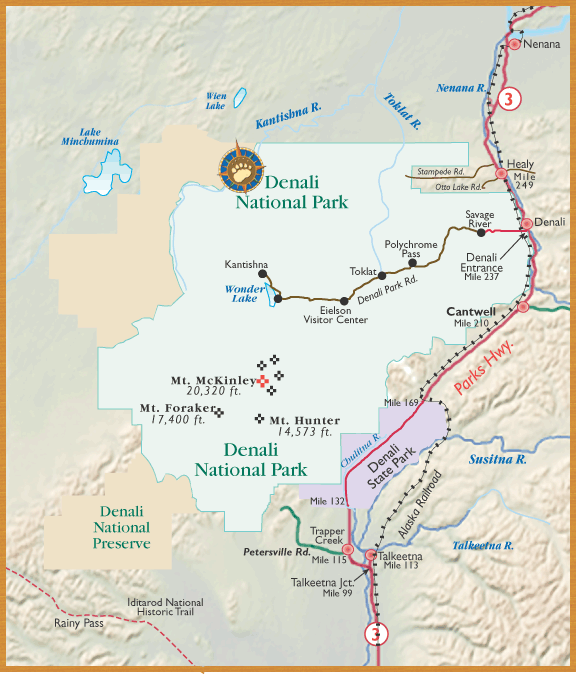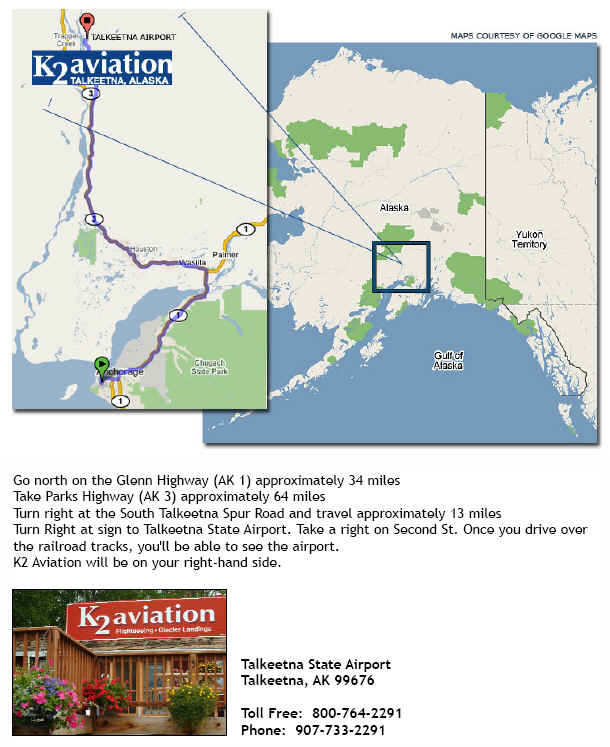 Miscellaneous Tours around Anchorage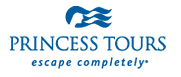 It is 76 miles between Anchorage, AK and Seward, AK
It is 170 miles between Anchorage, AK and Denali National Park, AK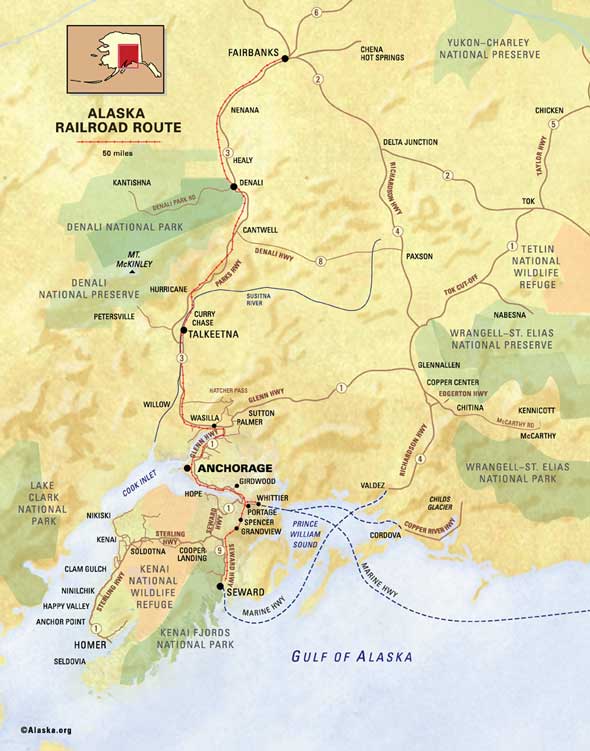 Portage Glacier
Exit Glacier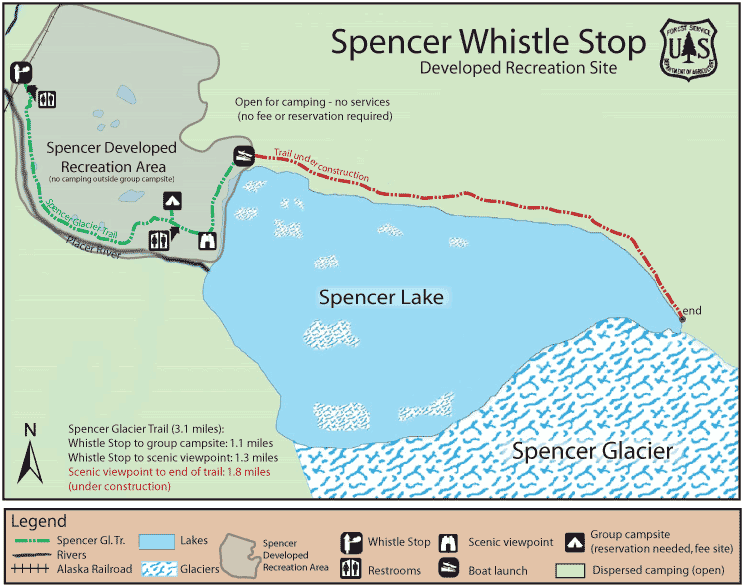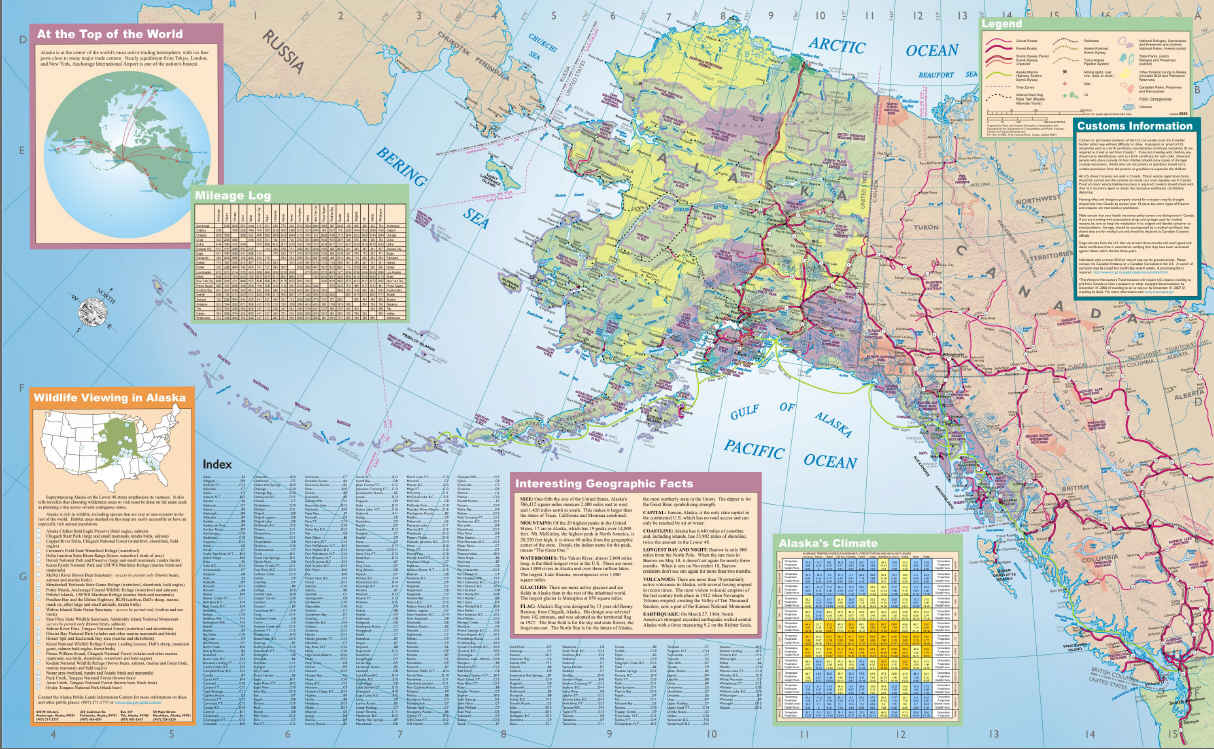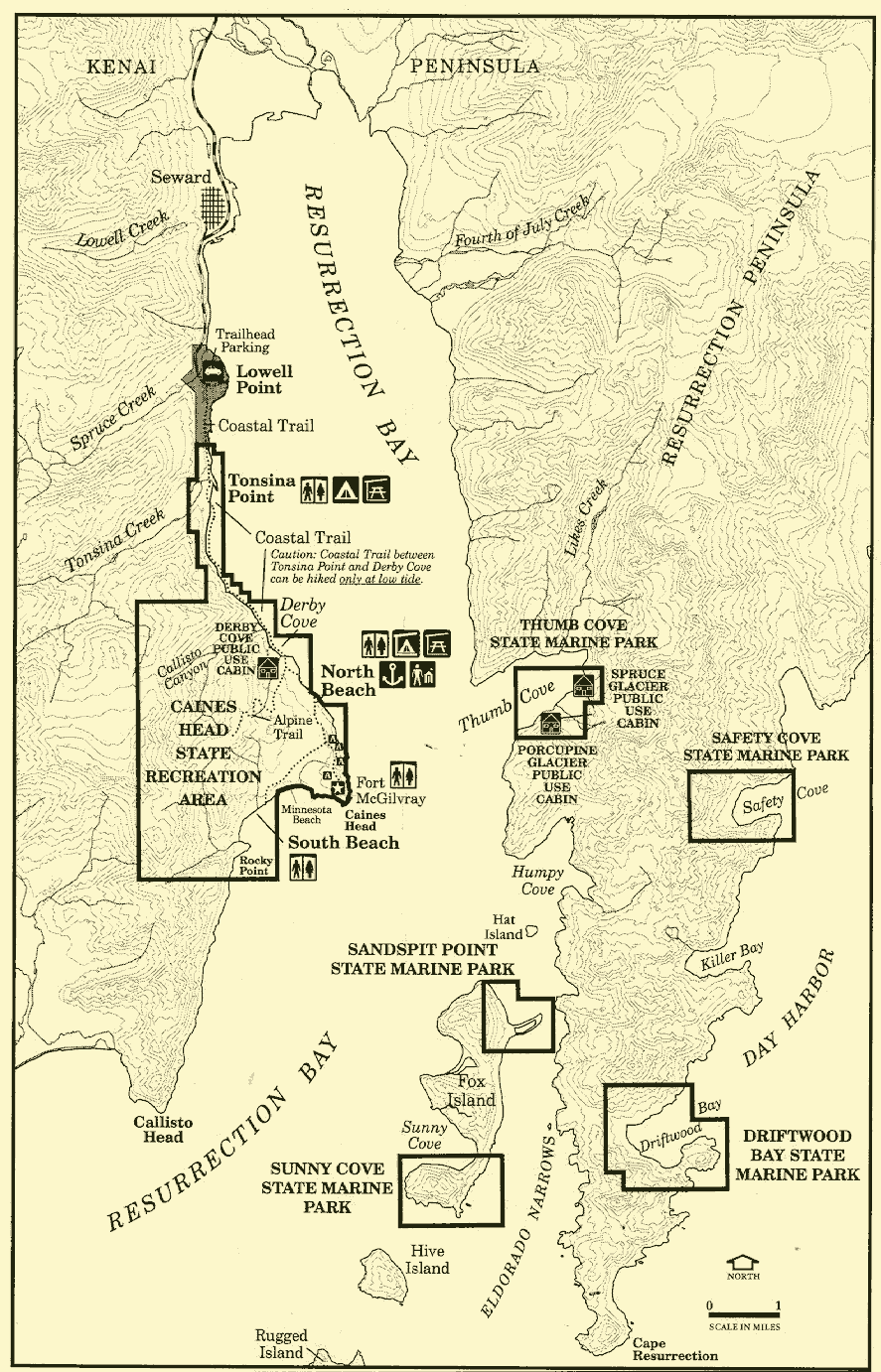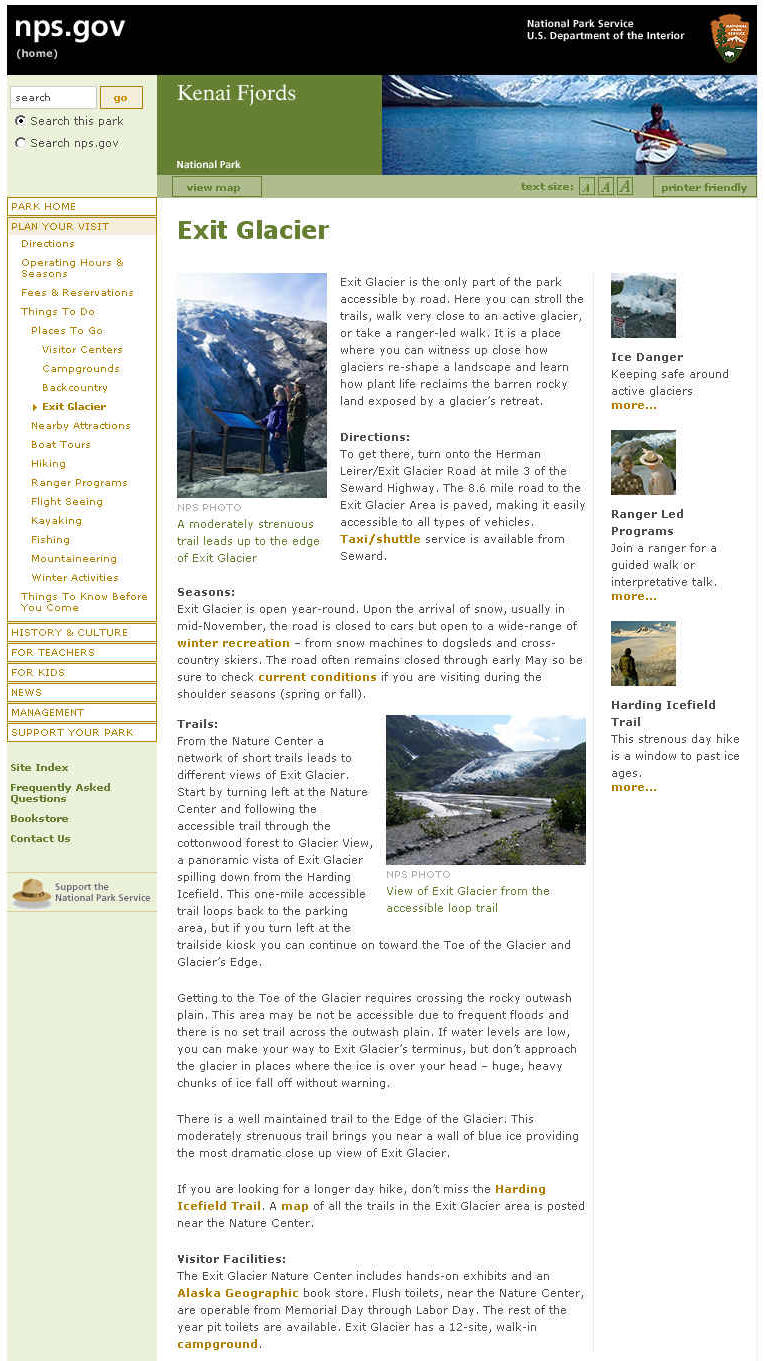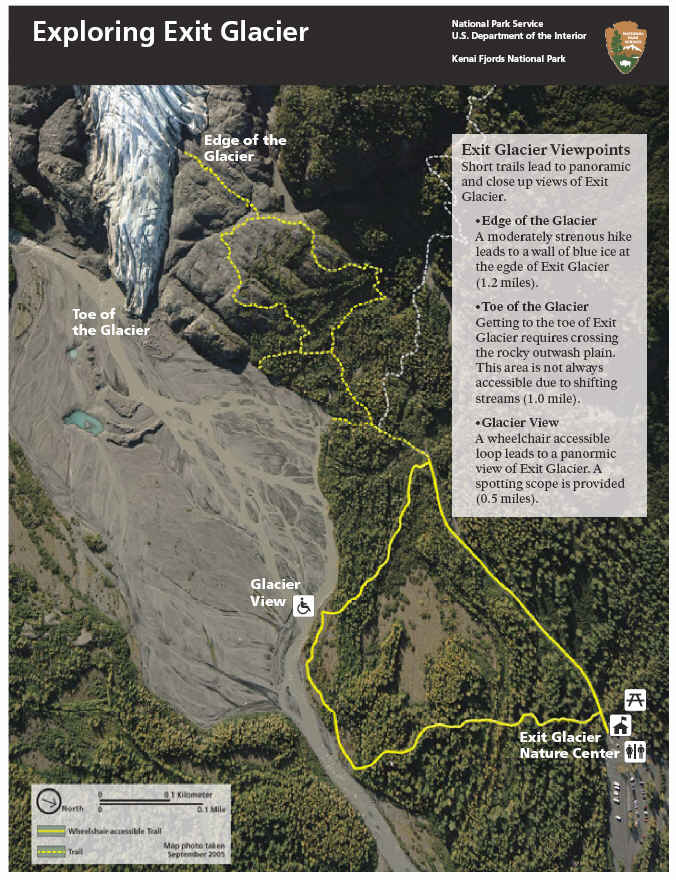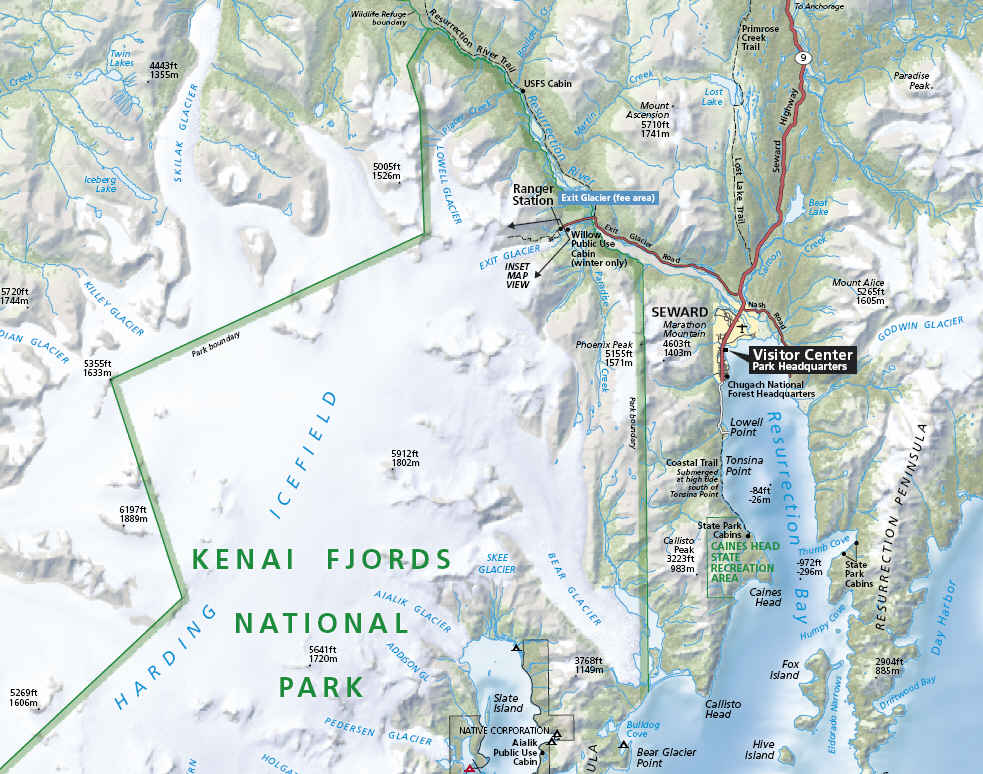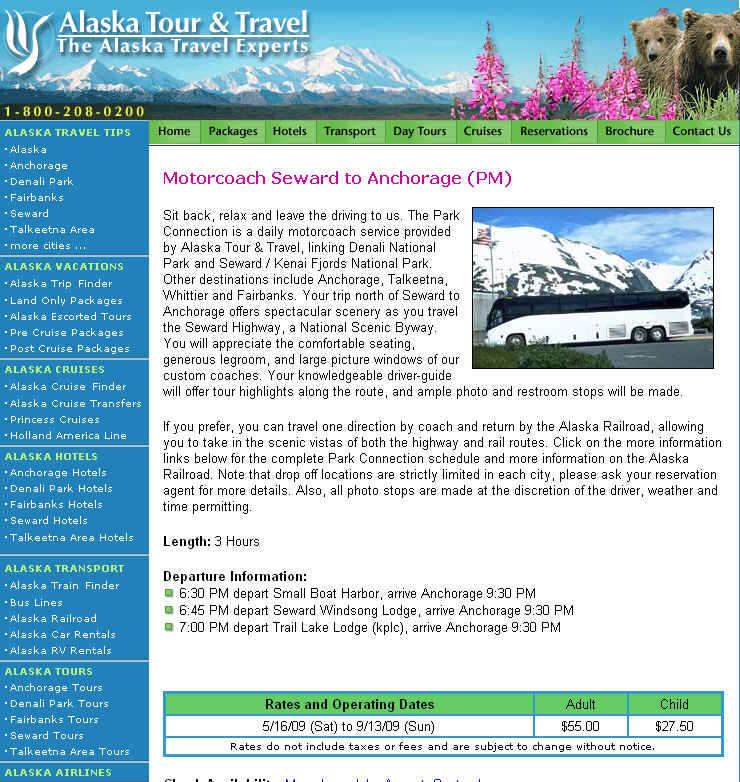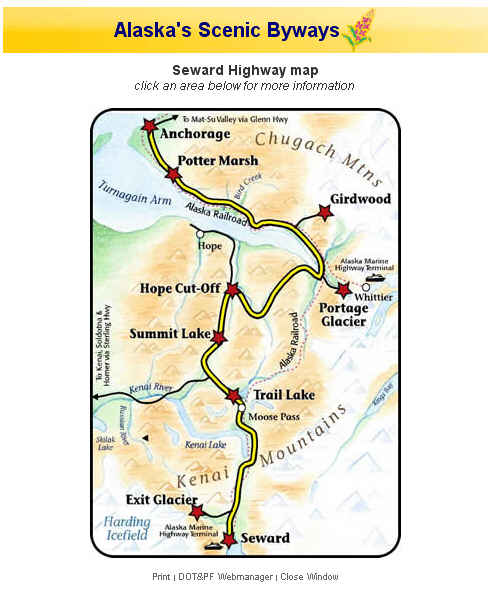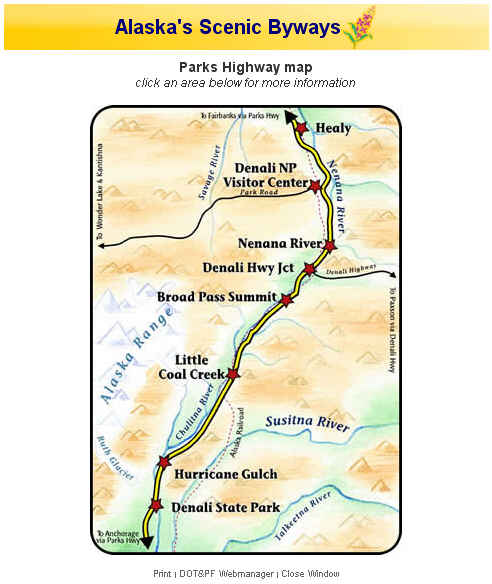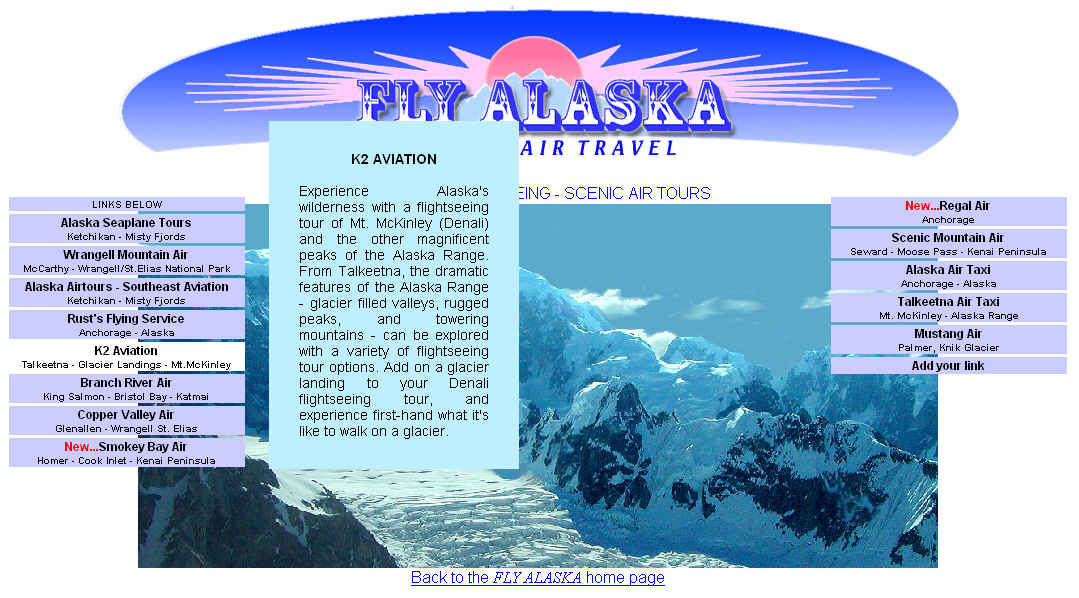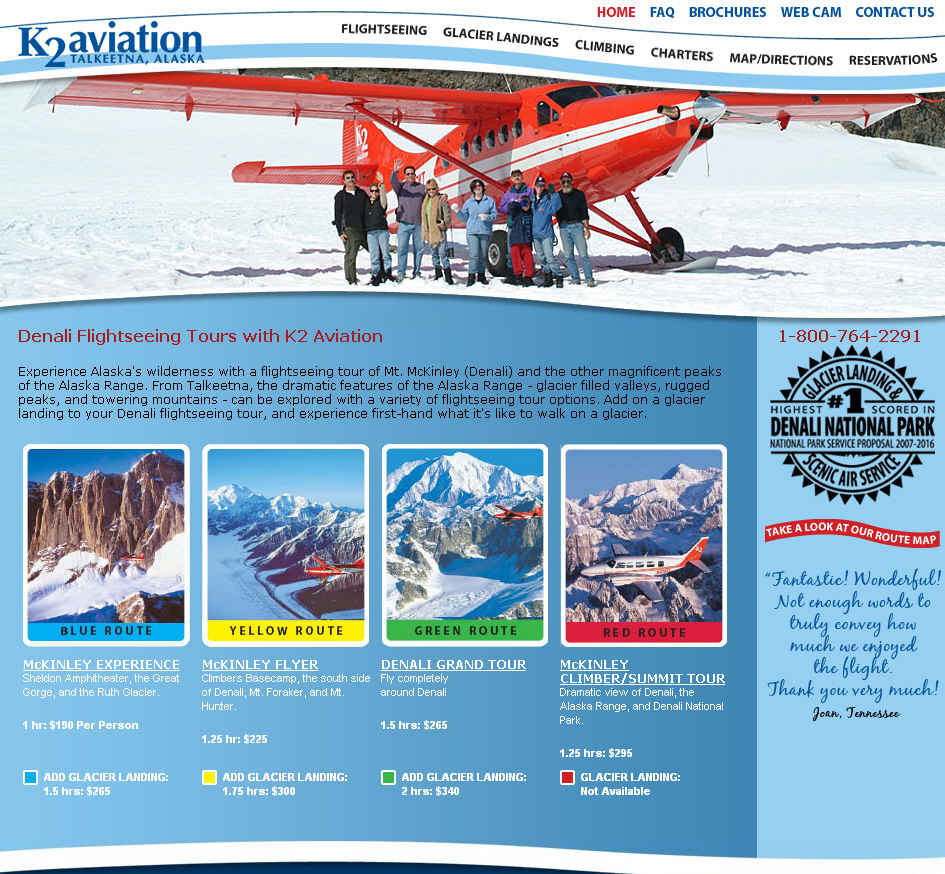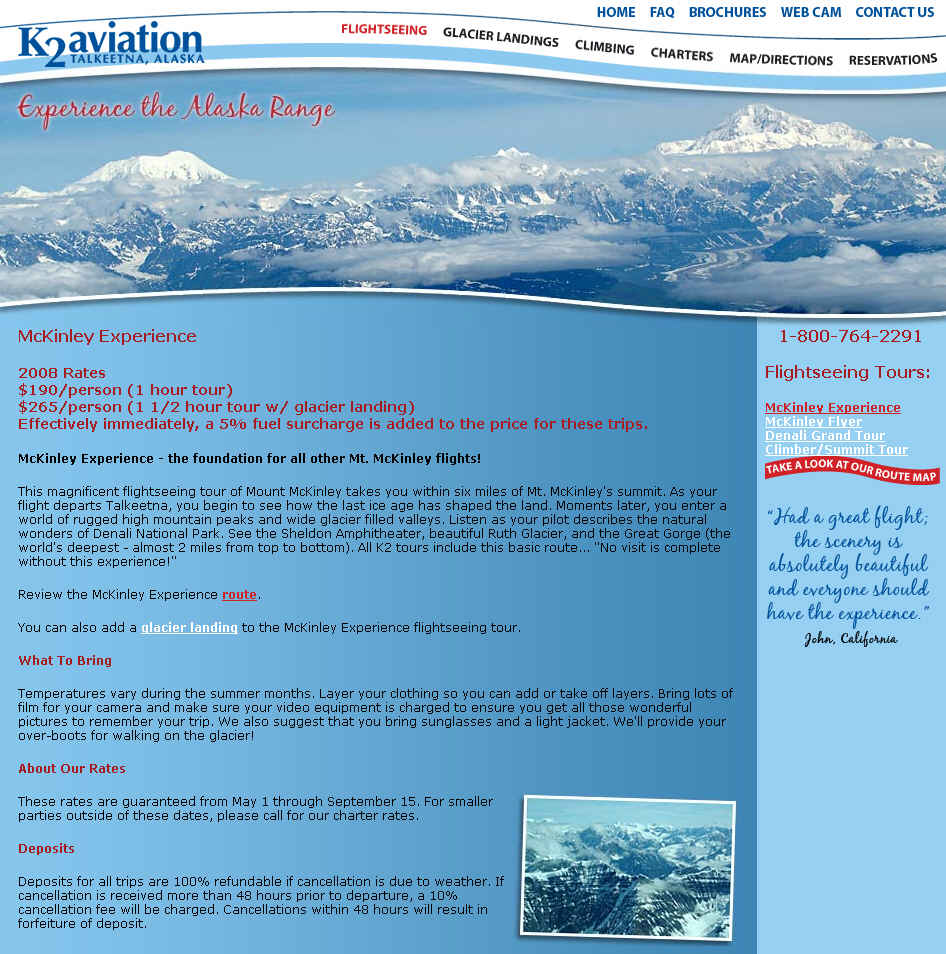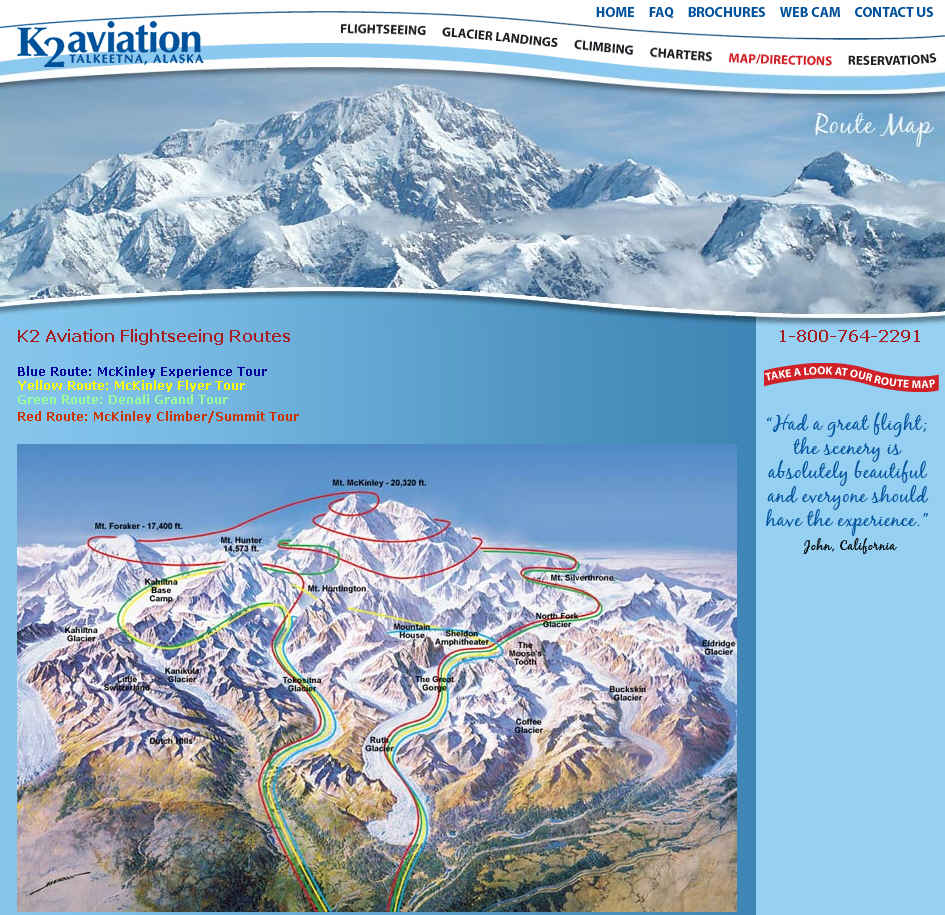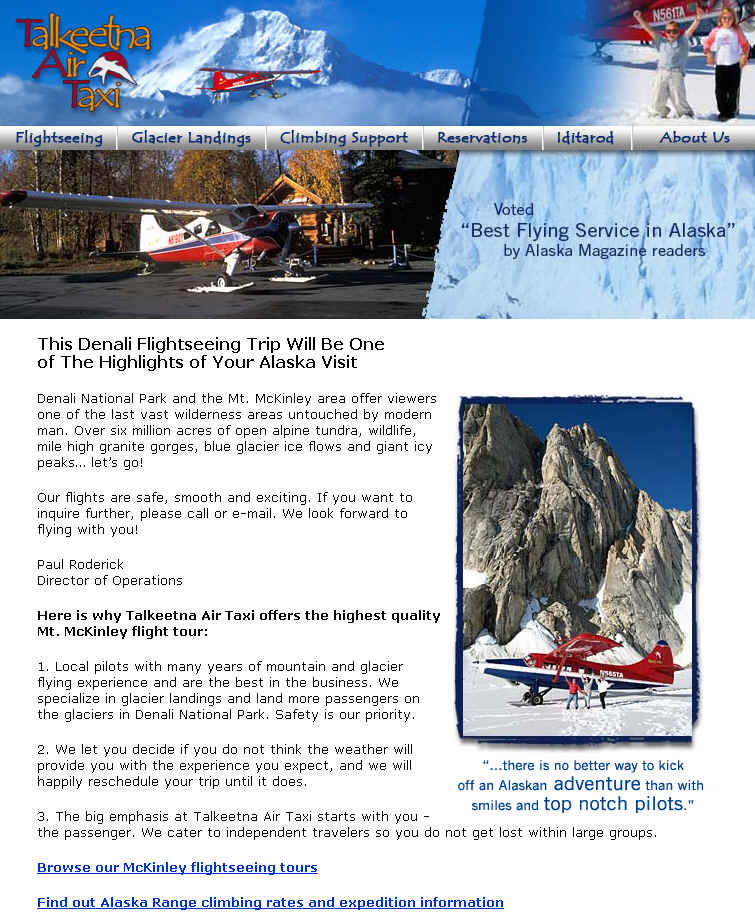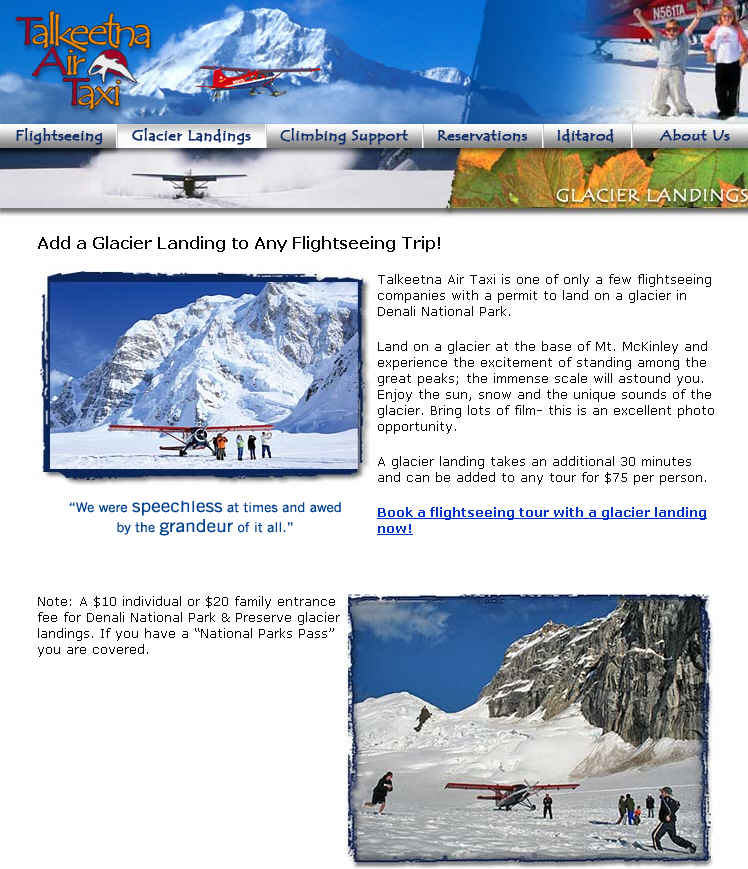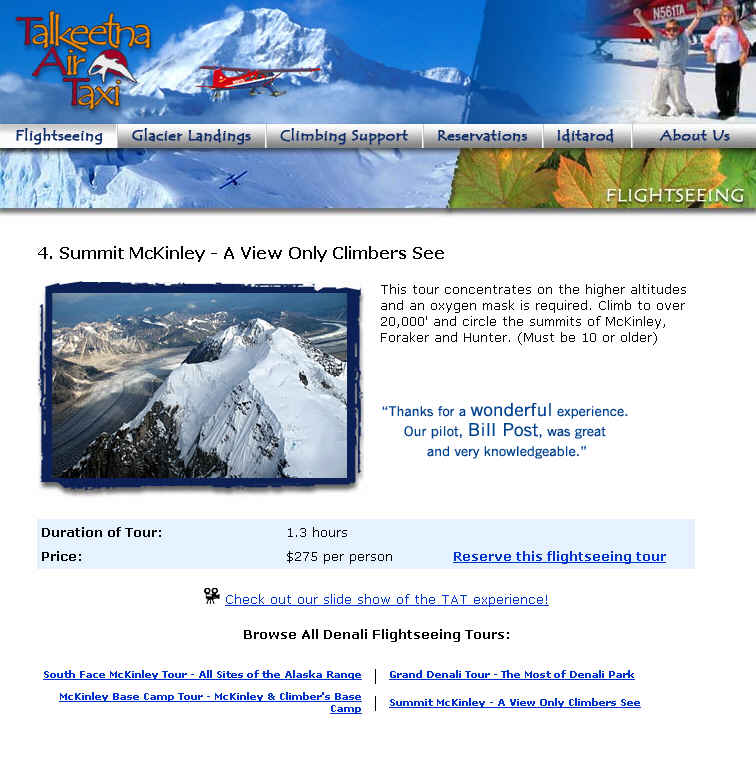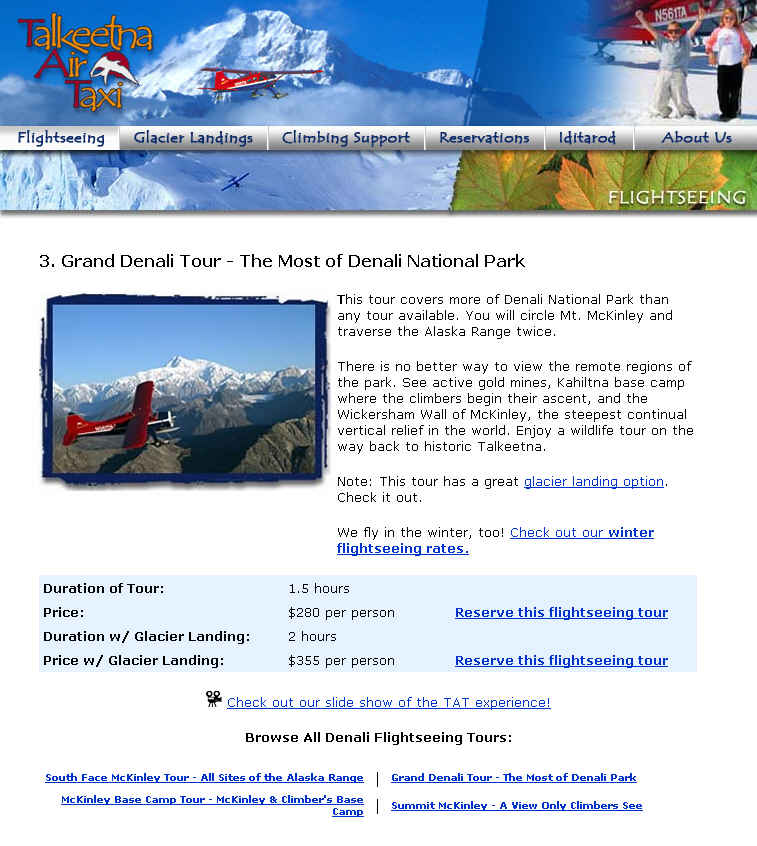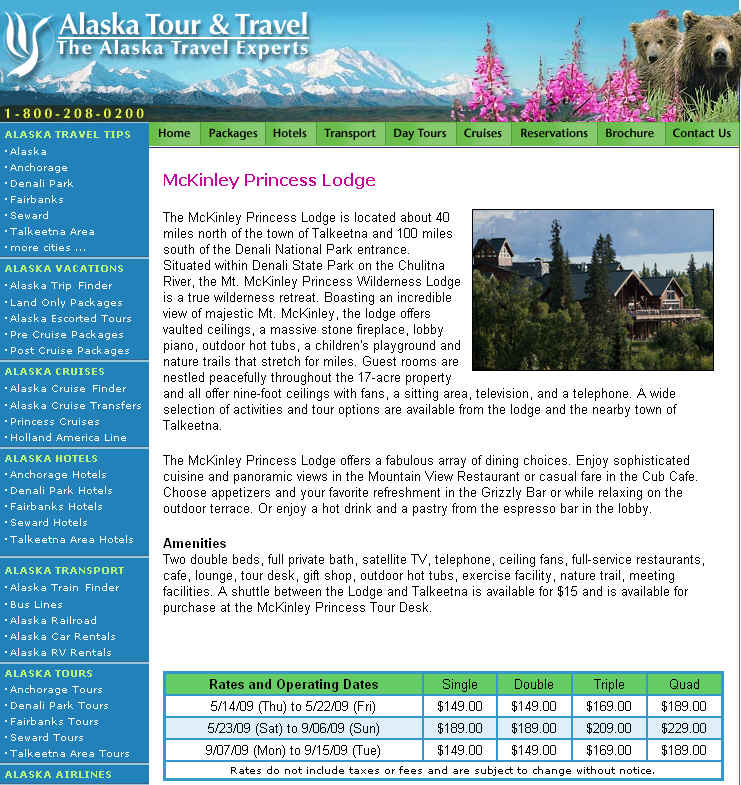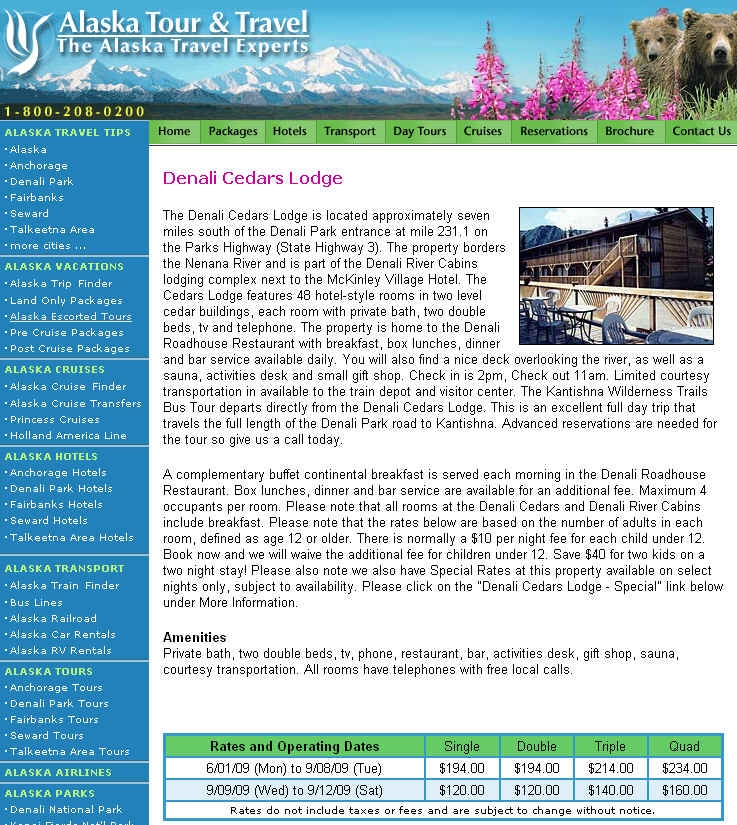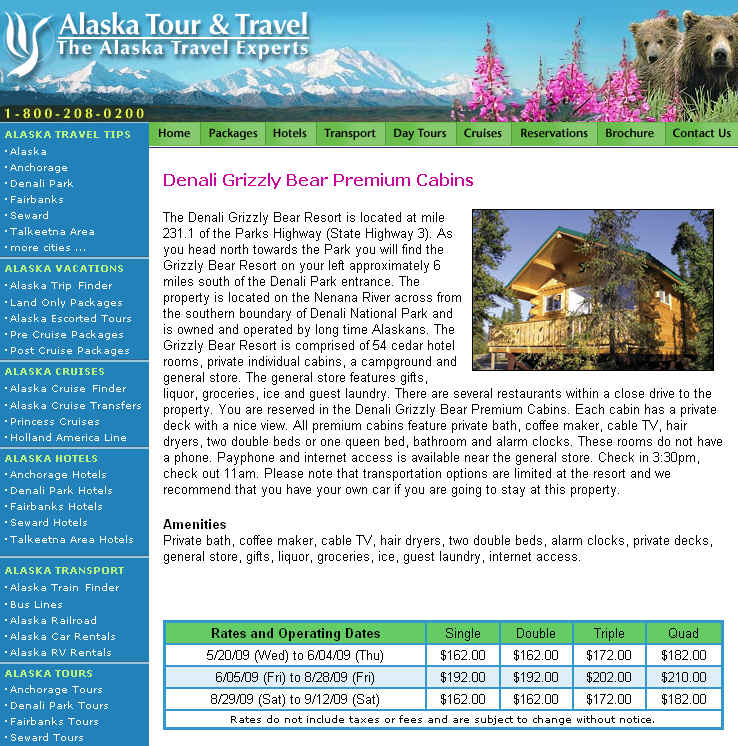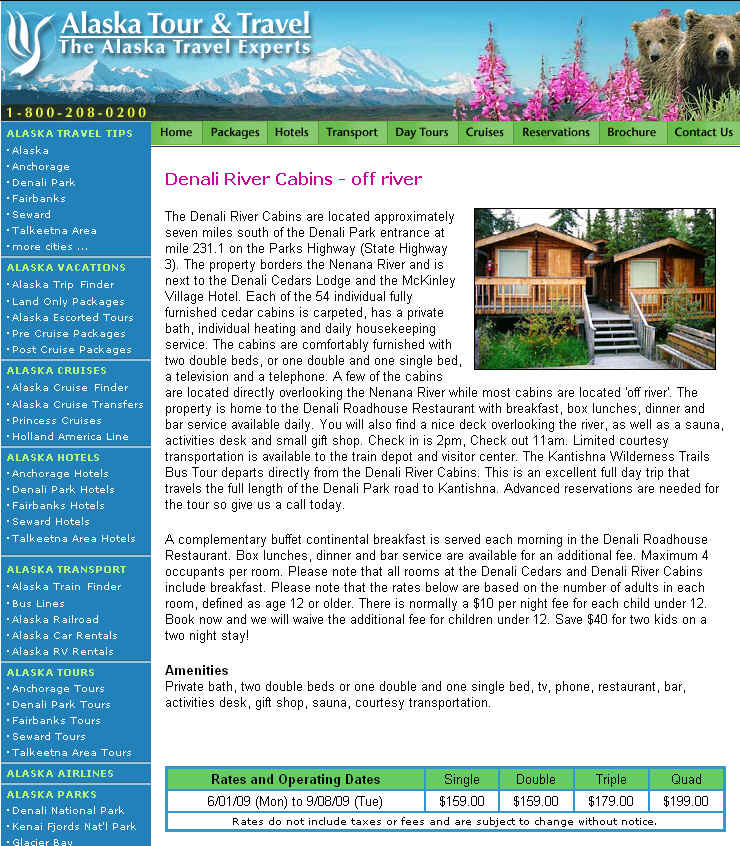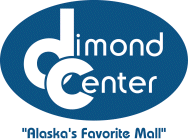 Many Anchorage Alaska things to do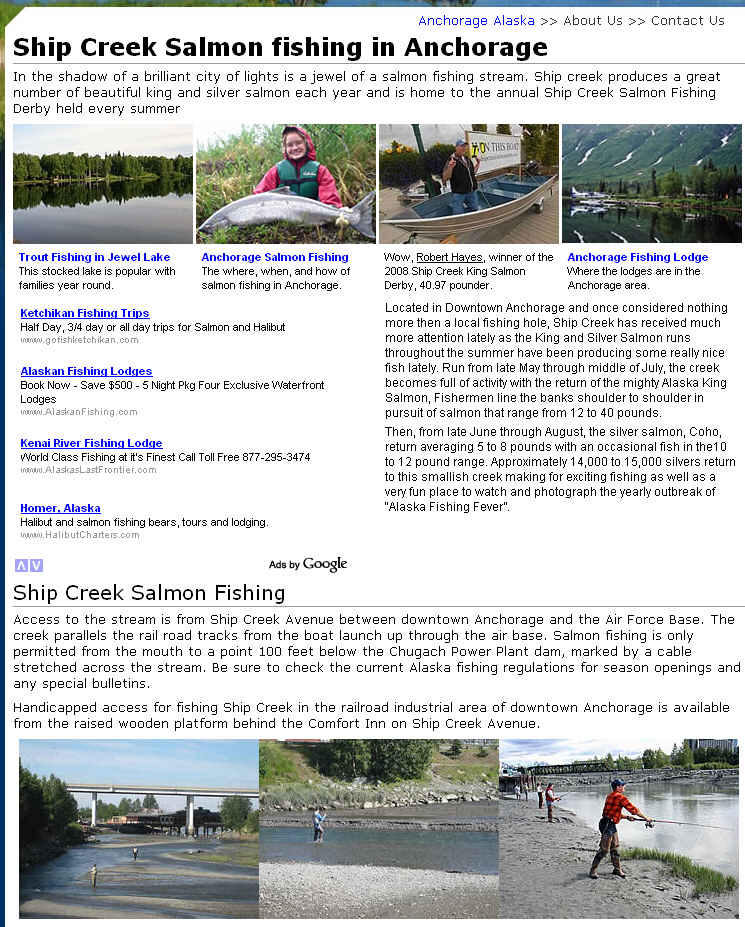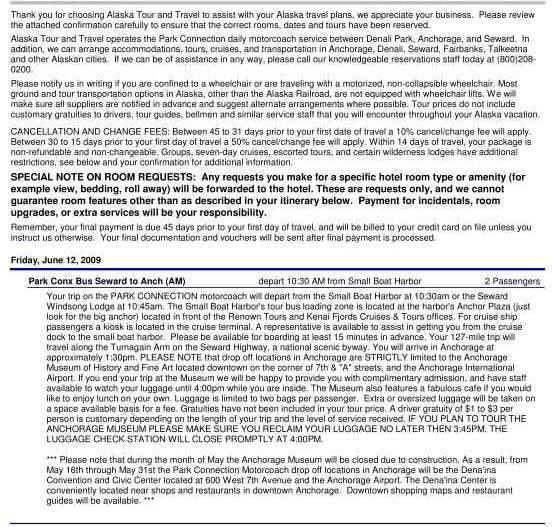 Alaska Tourism - Anchorage Attractions, Activities and Day Trips

Mt. McKinley and Denali National Park are both within reach of Anchorage. Closer to Anchorage, about 25 miles
out of town on Glenn Highway, is the Eklutna Tribe Historic Park, open in the summers only. The park has
a fascinating old cemetery with unique spirit houses.
Guard Island Lighthouse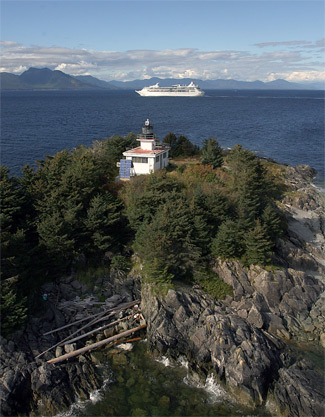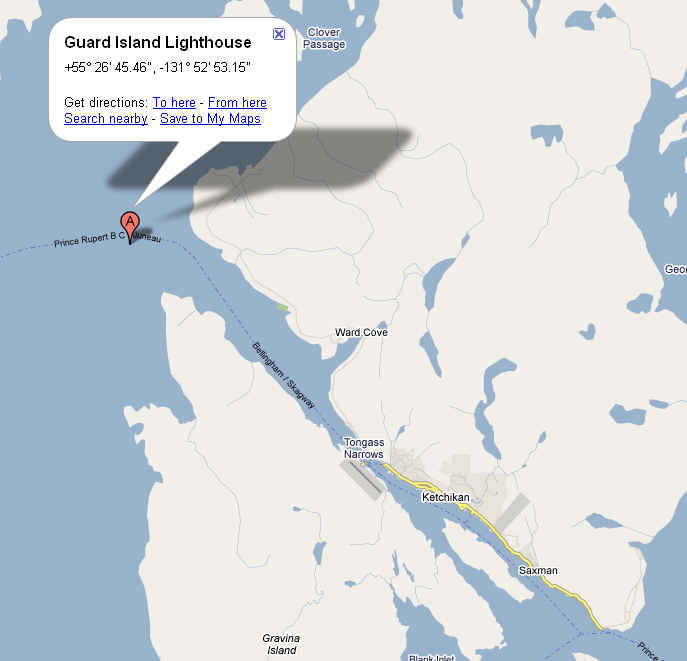 Cape Decision Lighthouse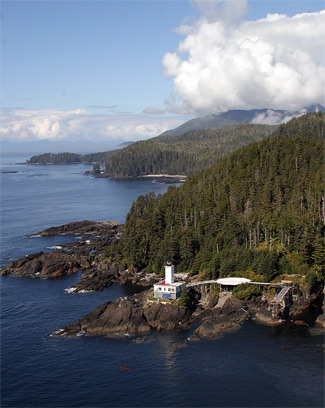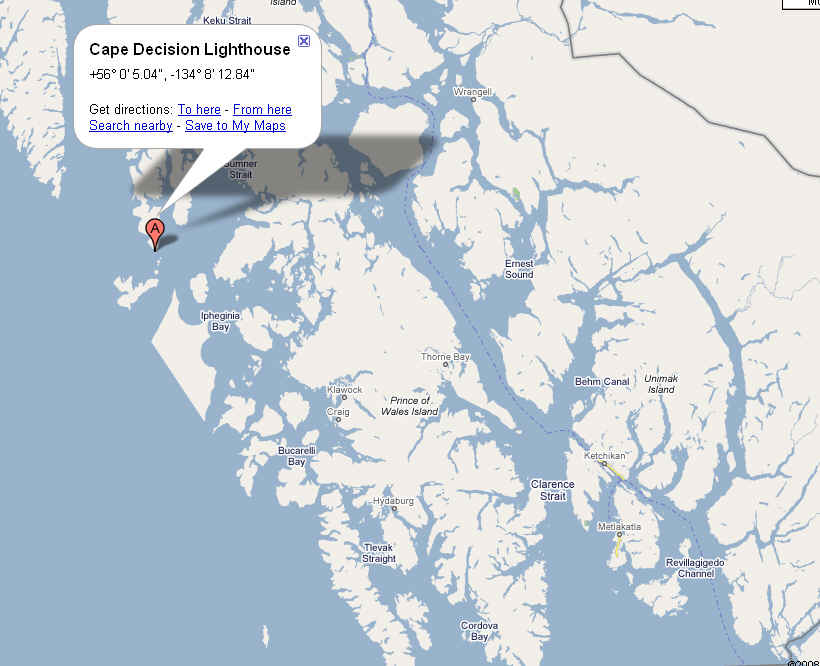 Odiak Pharos Lighthouse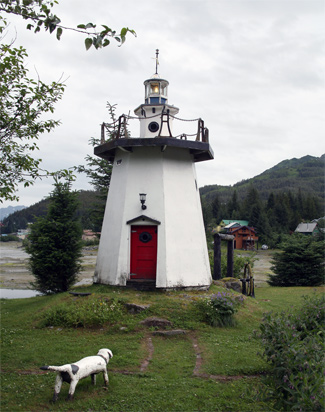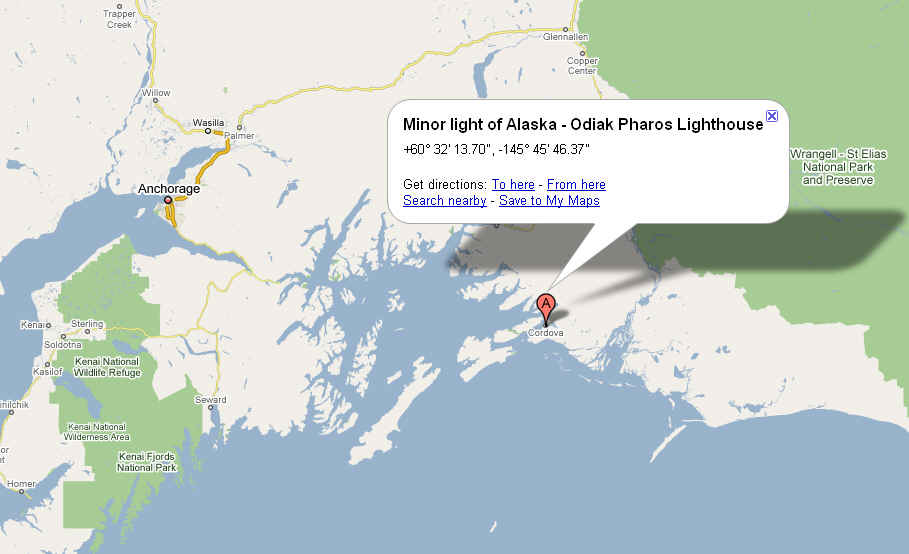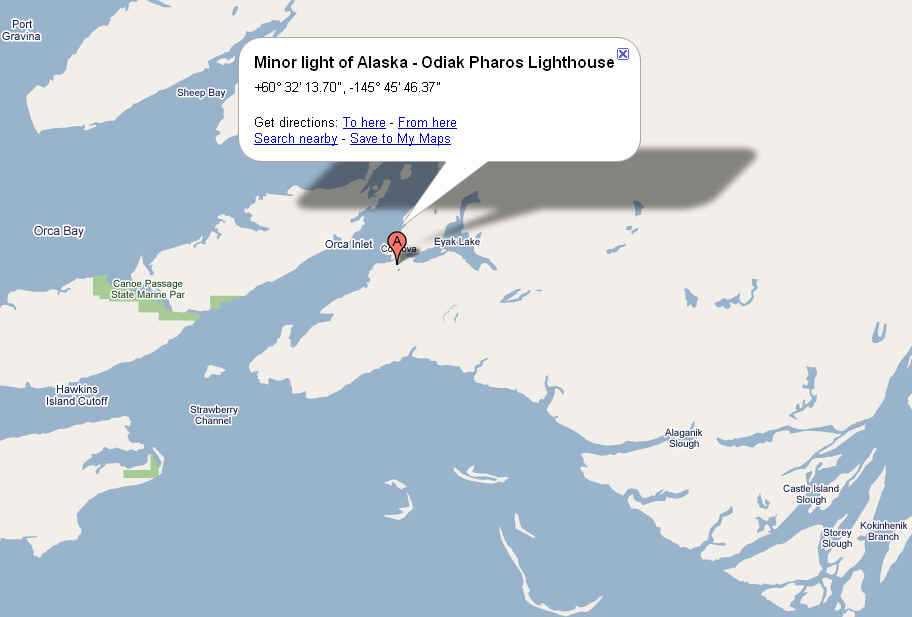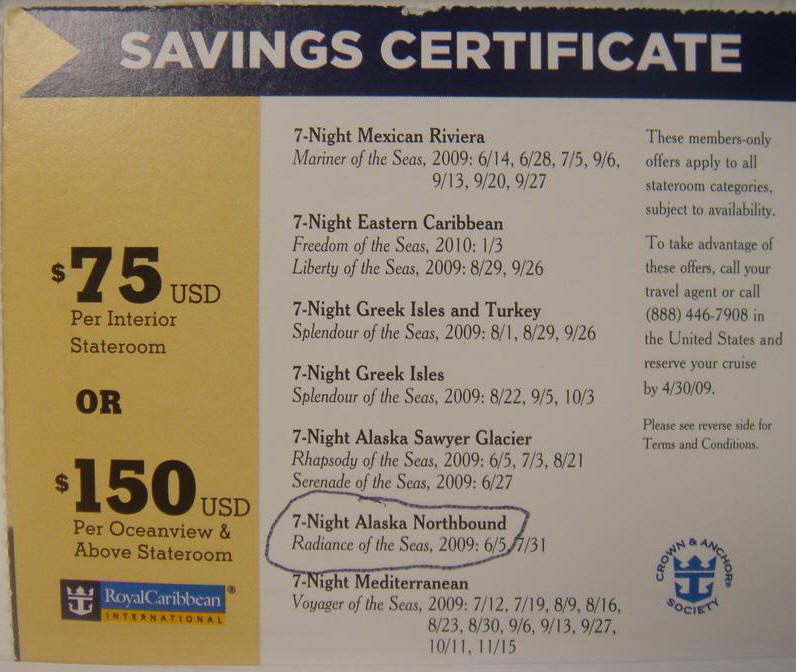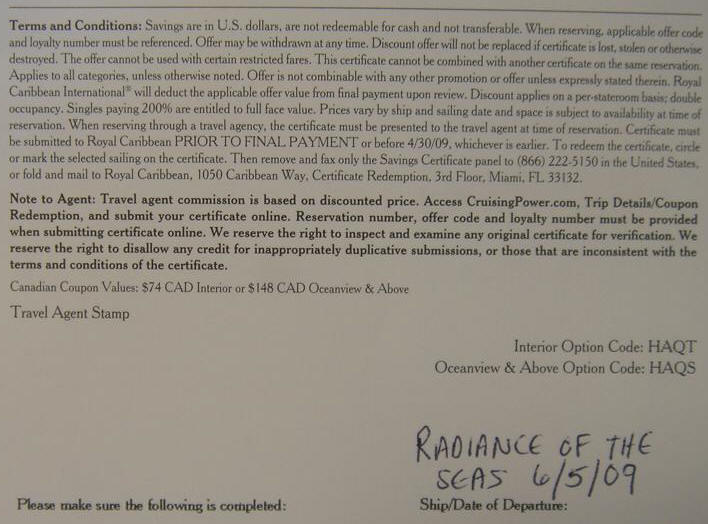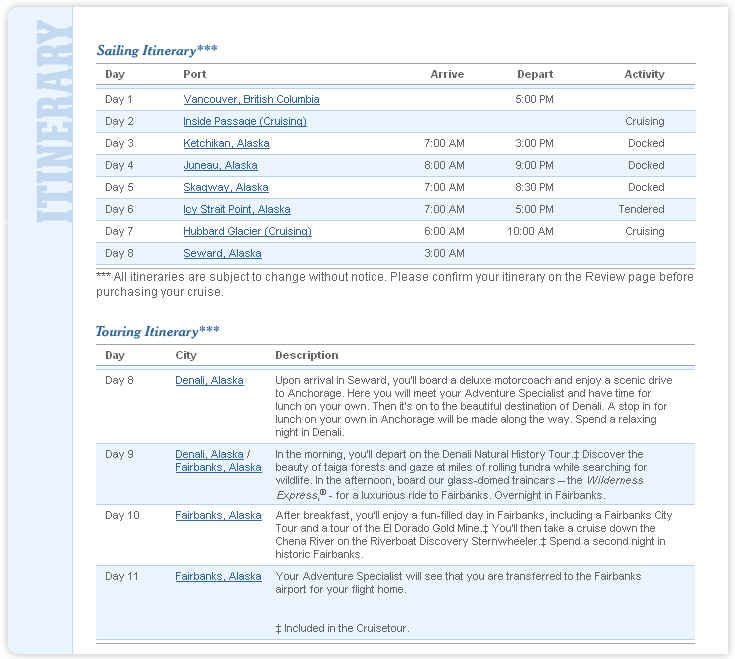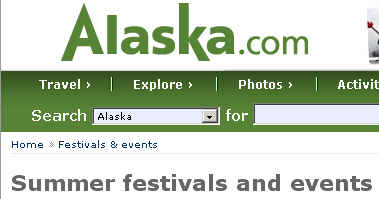 Shuttle from Seward to Anchorage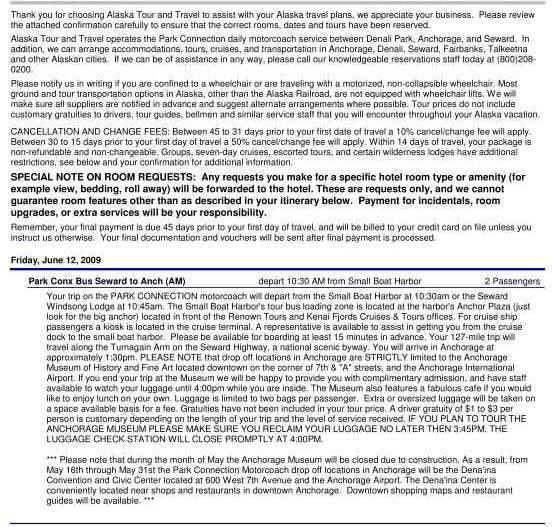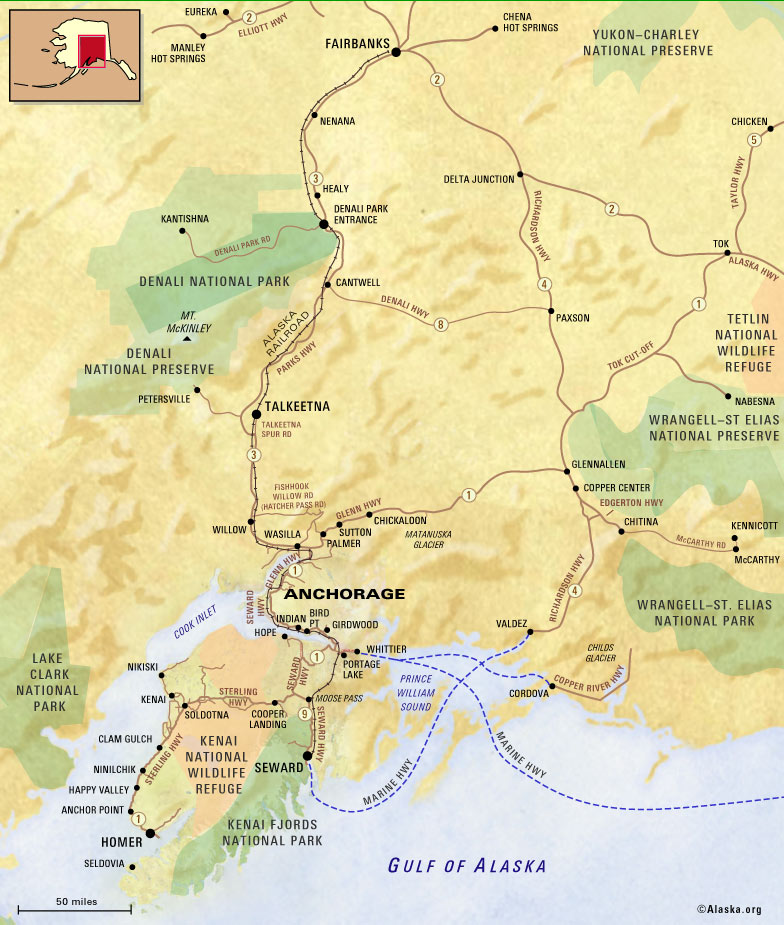 FREE VISITORS GIFTBAG
Stop by the Anchorage 5th Avenue Mall Office, show your room key and receive an Anchorage 5th Avenue Mall giftbag filled
with unique Alaska gifts and coupons to some of our retailers! Offer valid Jan 1-Dec 31,2009 or while supplies last.
Anchorage 5th Avenue Mall - Simon 320 W Fifth Ave., #219 Anchorage, AK 99501-2329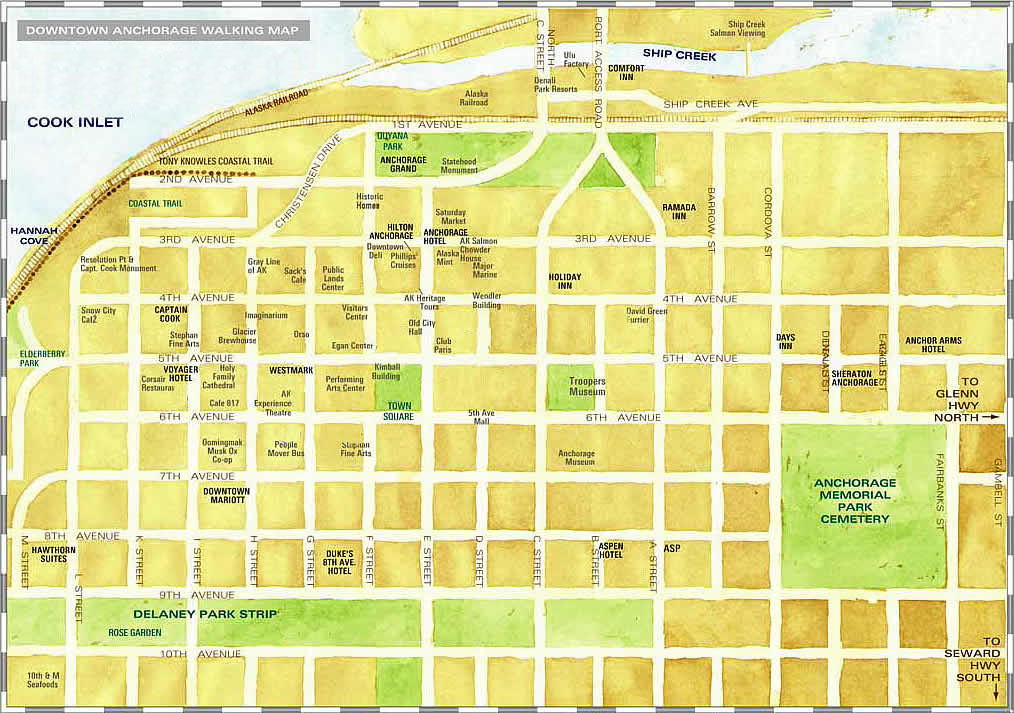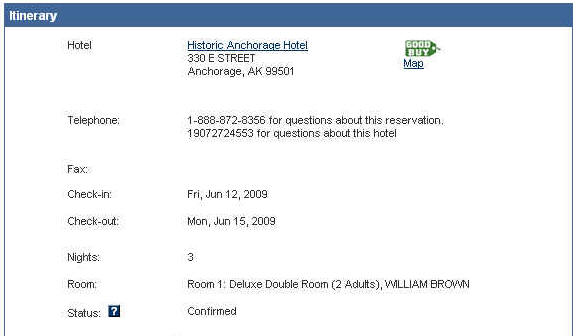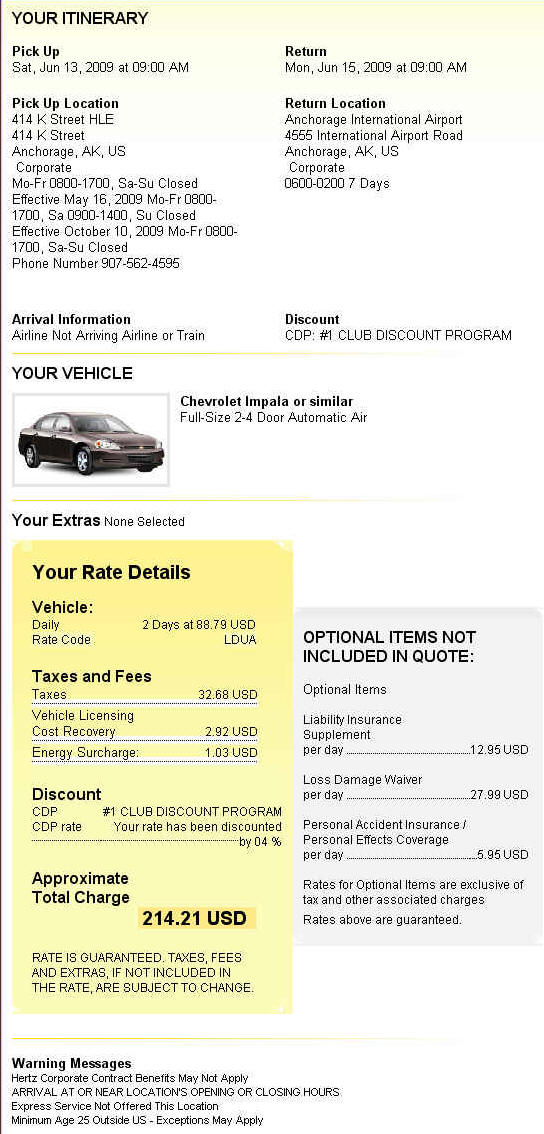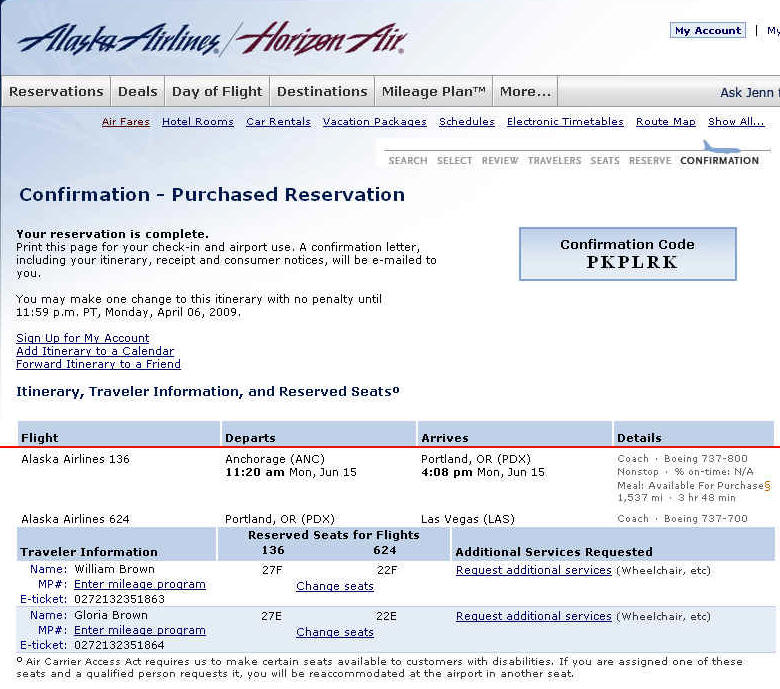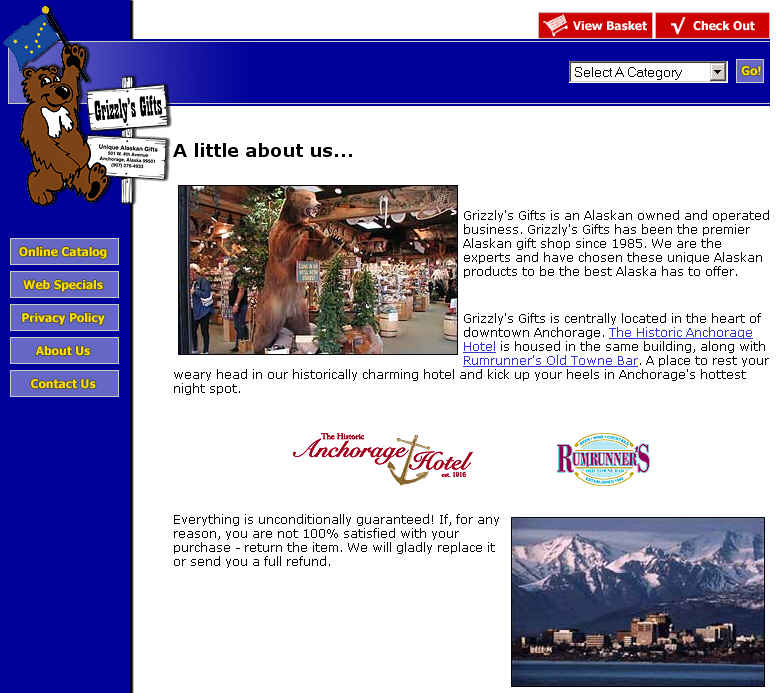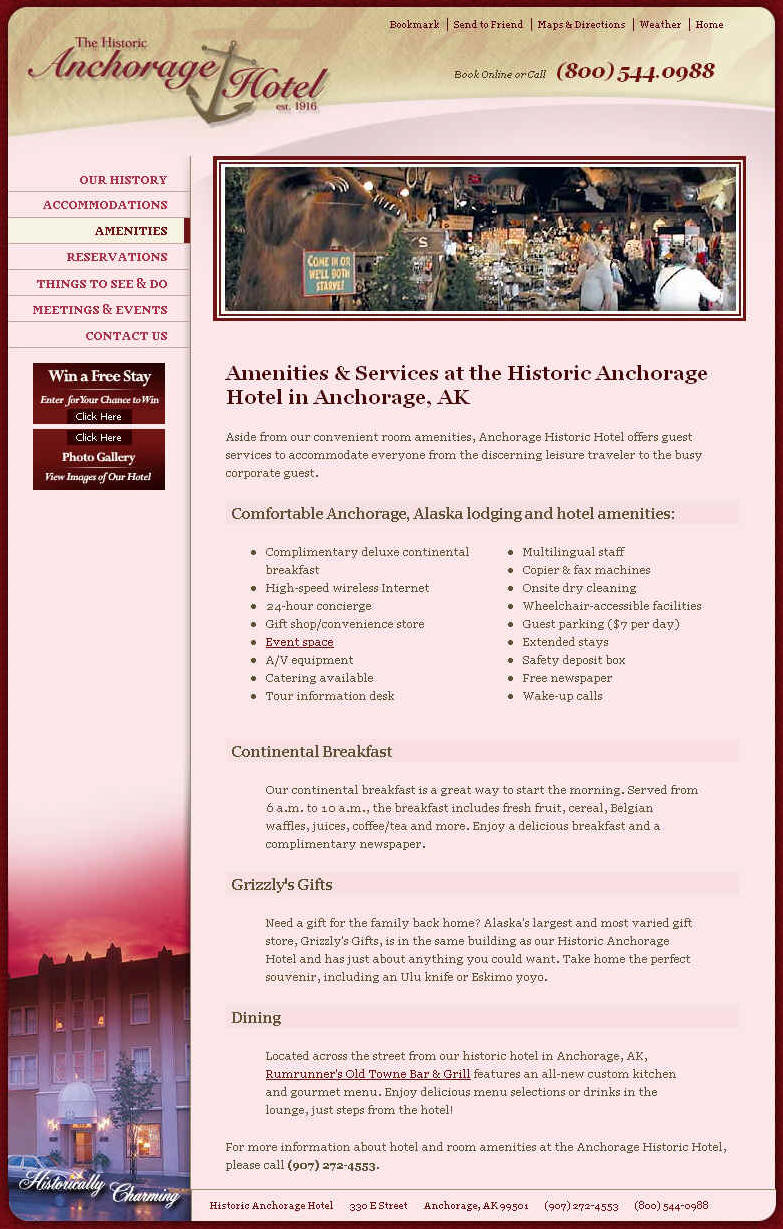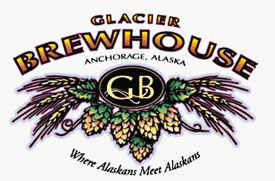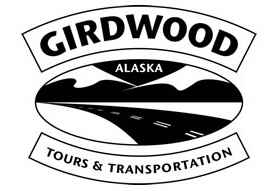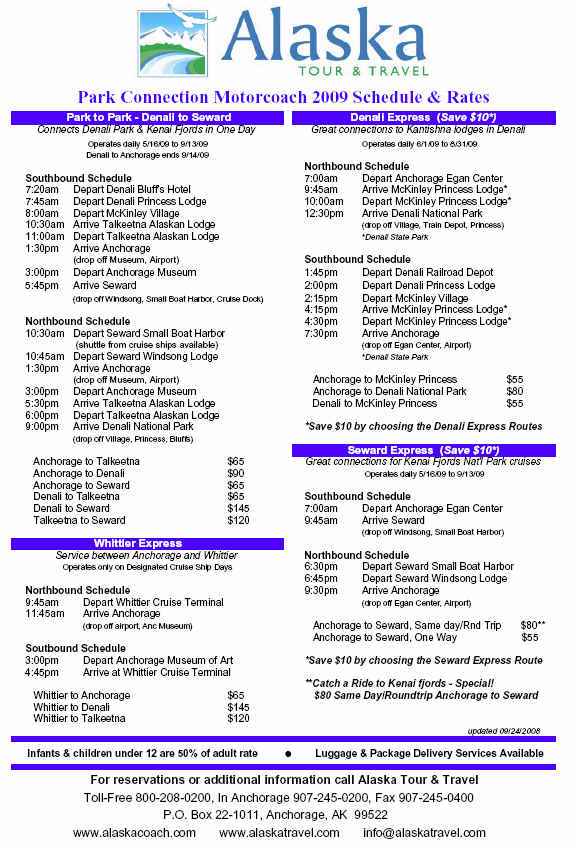 ANCHORAGE MUSEUM AT RASMUSON CENTER | 625 C STREET; ANCHORAGE, AK 99501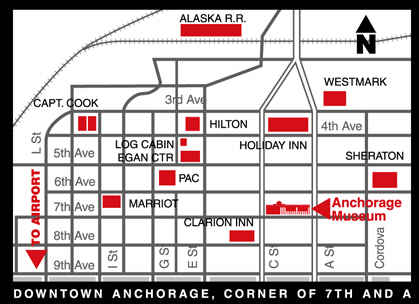 Anchorage Visitor Information Centers
Downtown Anchorage Visitors Center.
Log Cabin and Downtown Visitor Information Center
Fourth Avenue and F Street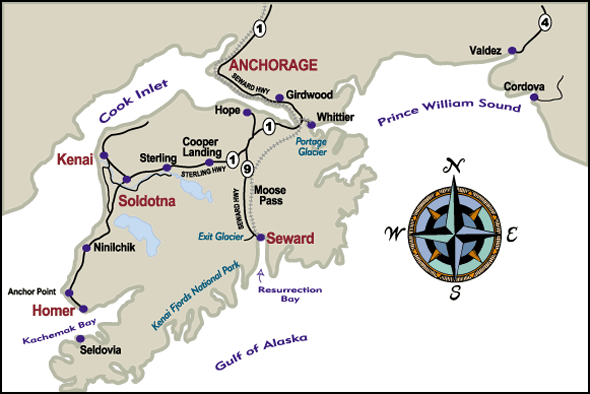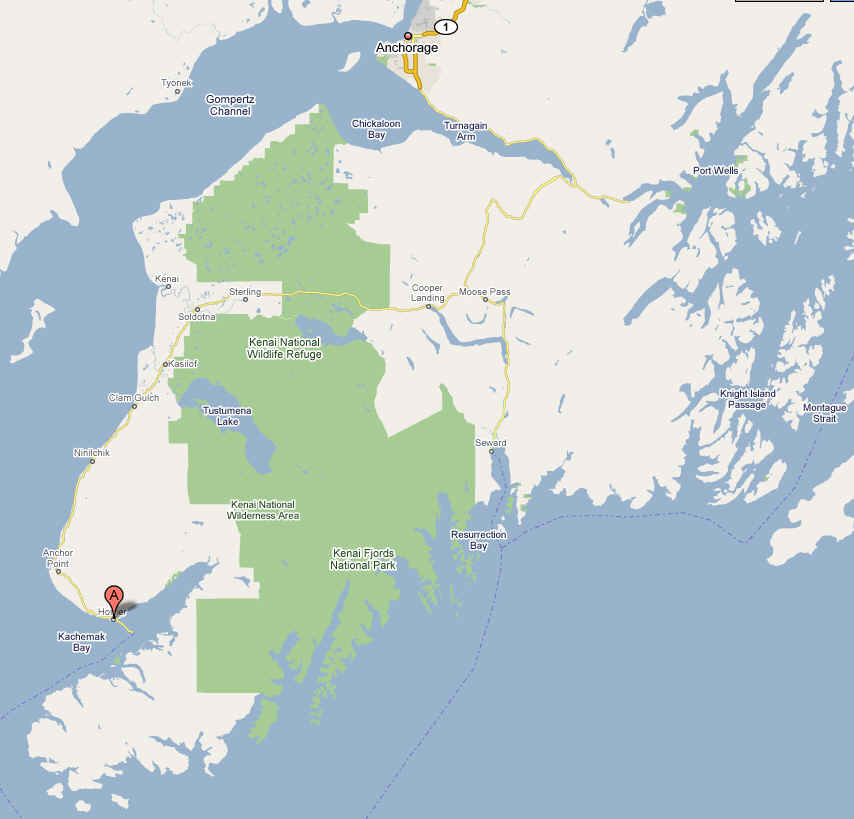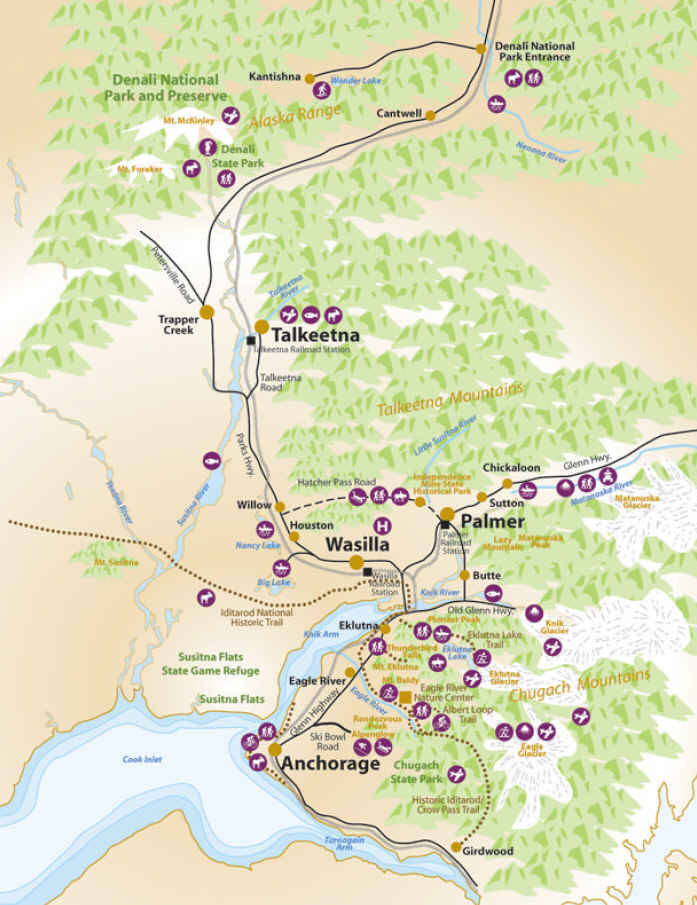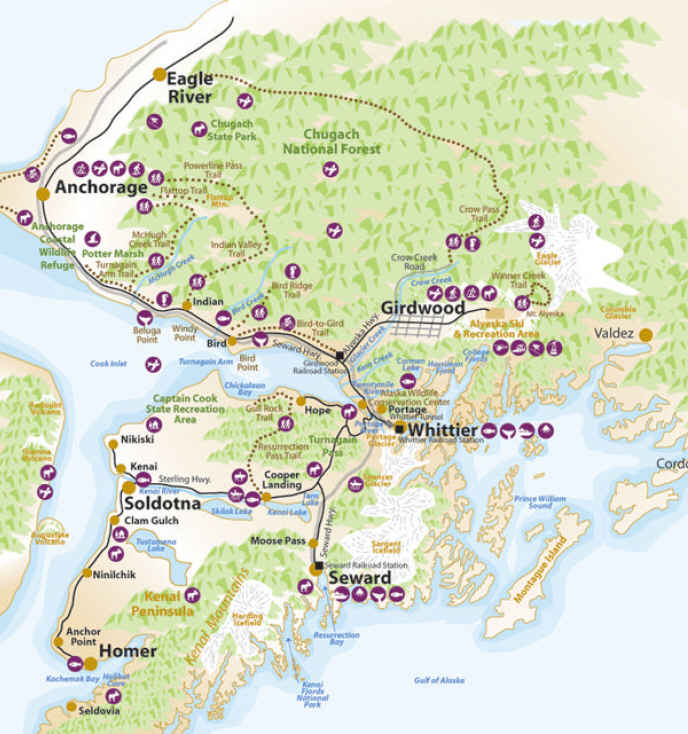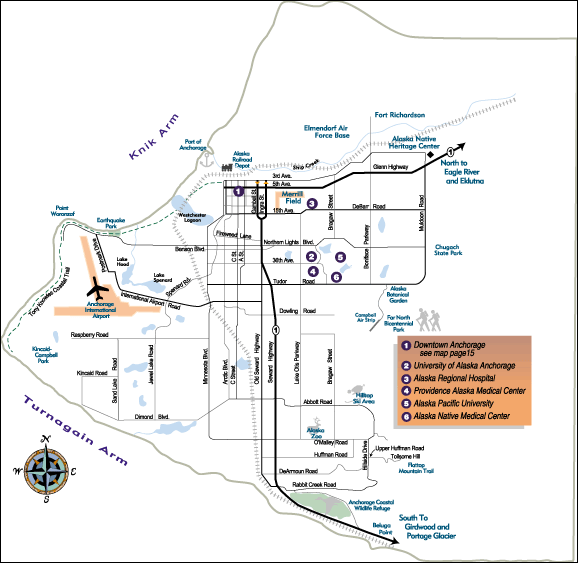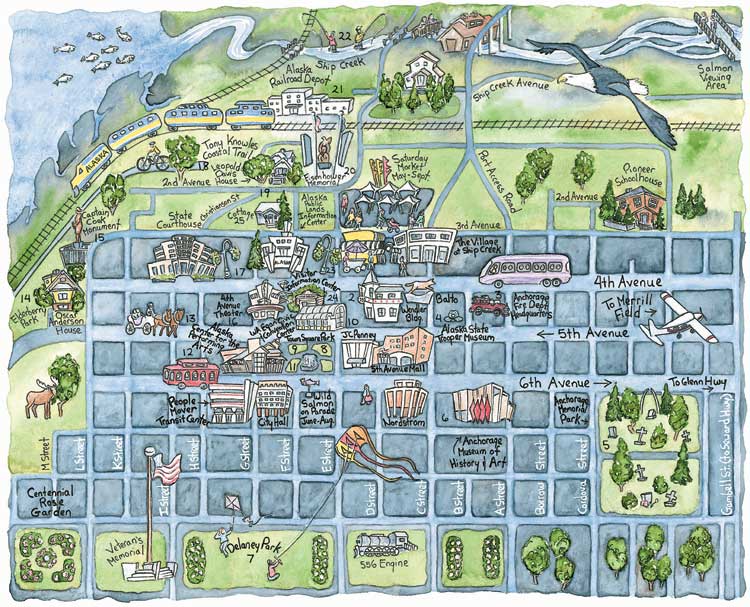 Kenai Fjords and Exit Glacier Info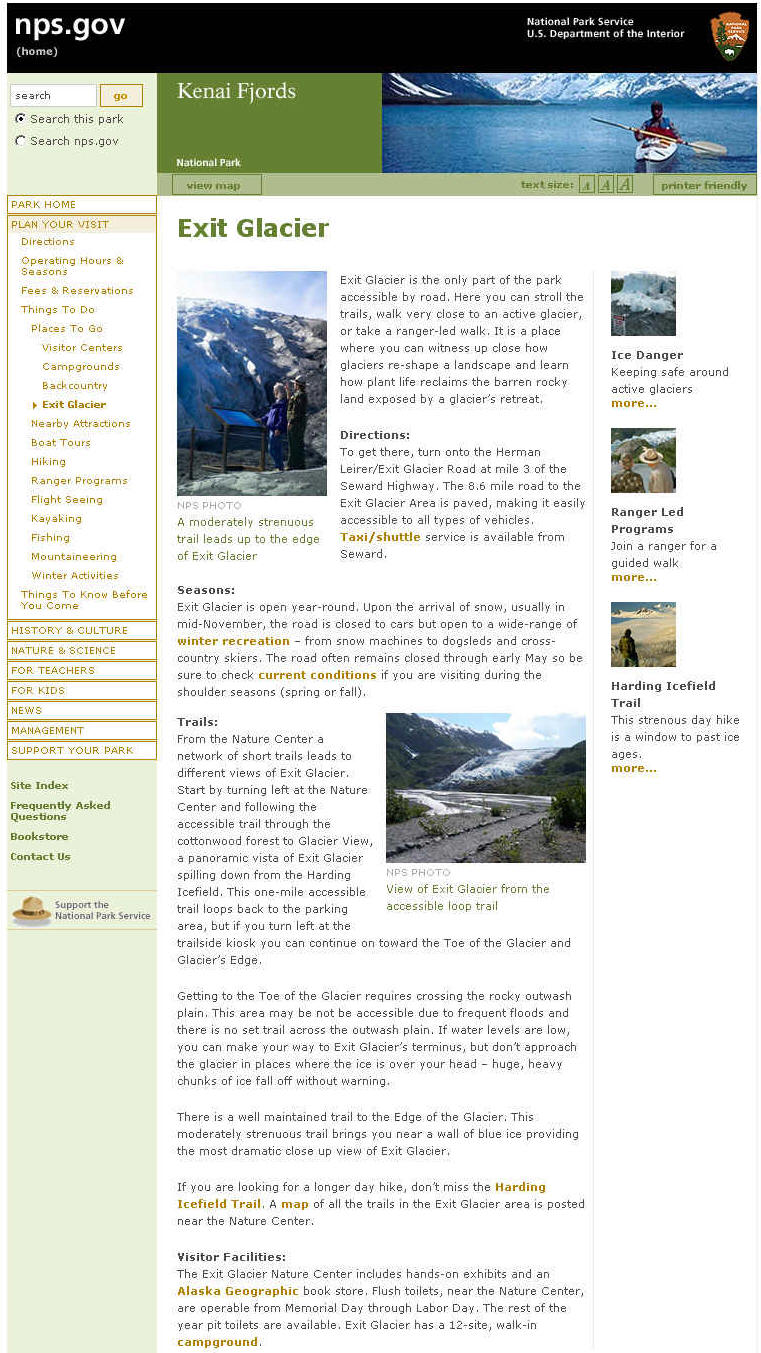 Alaska Day cruises Kenai Fjord Cruises
Mileage Charts for Alaska
Distance and approximate travel times via car, bus, train, air between Anchorage and cities within Southcentral Alaska: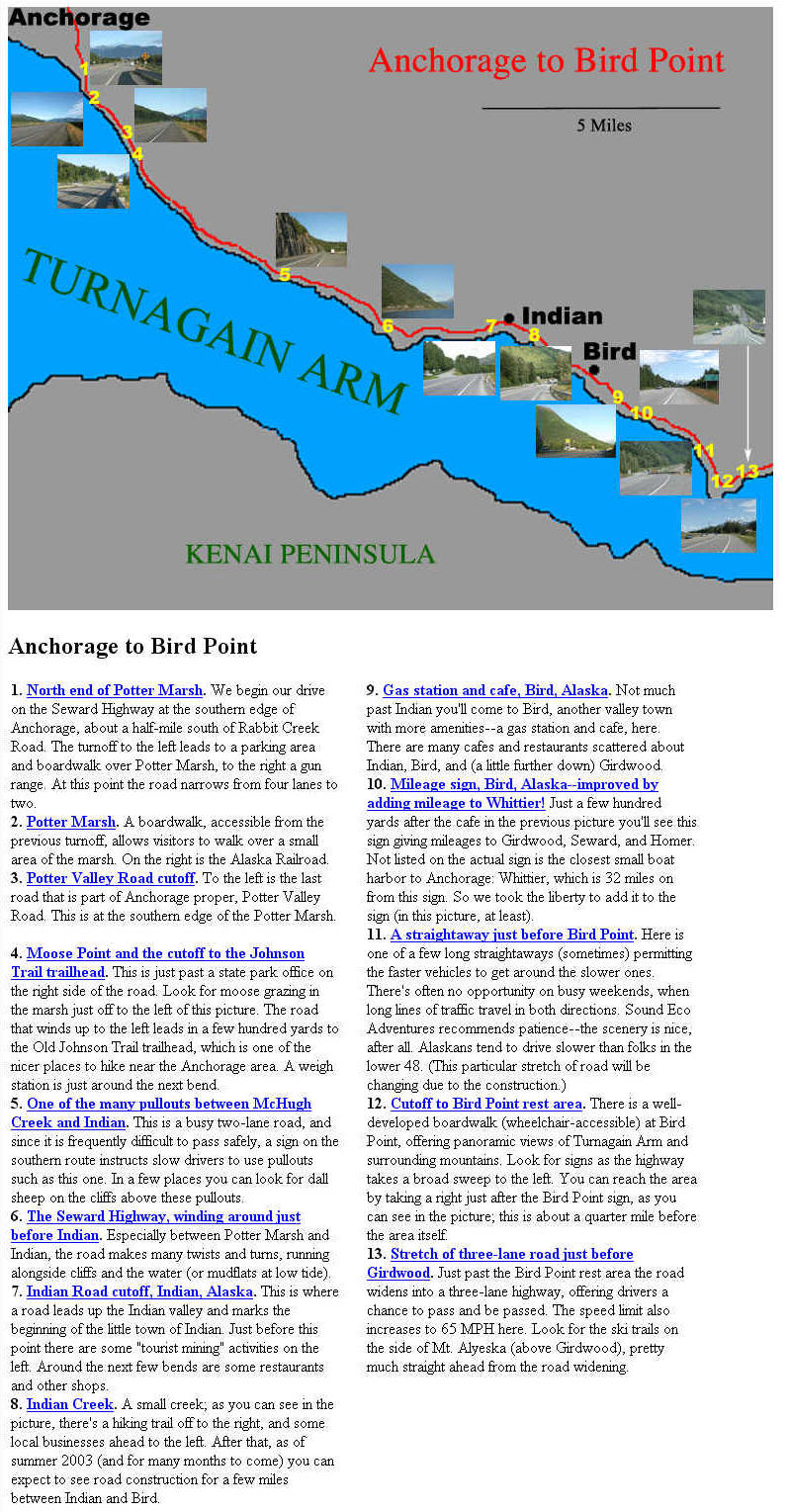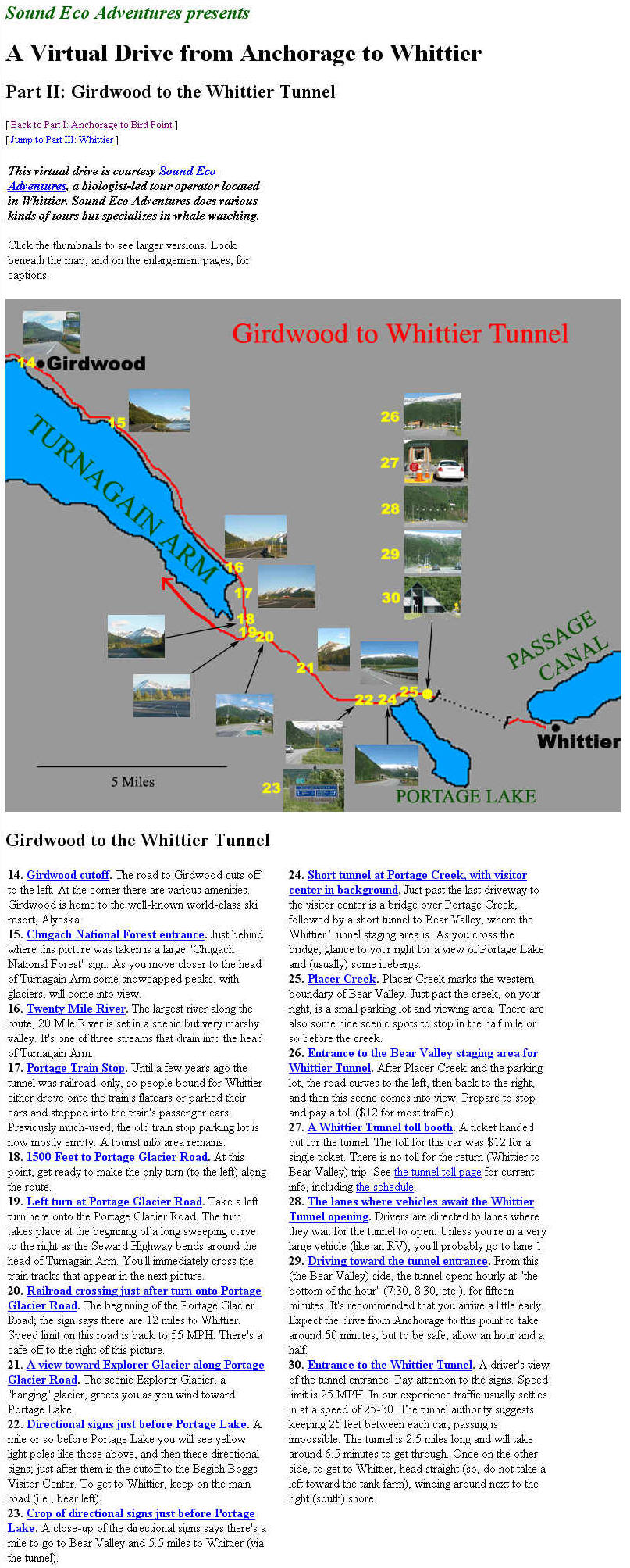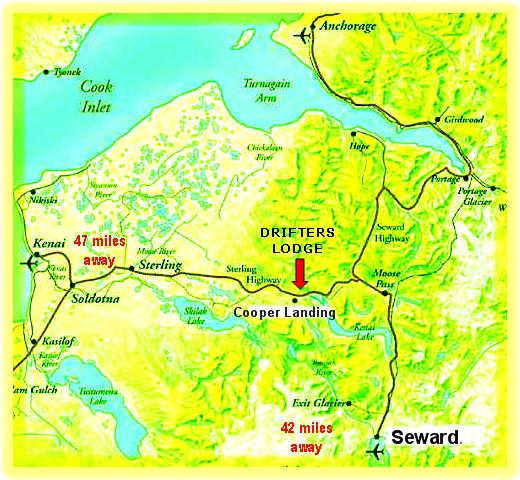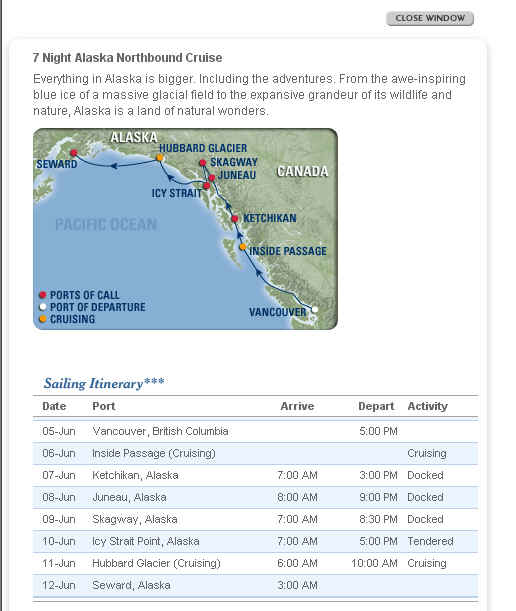 Must Do
JUNEAU - Sunday 7:00 - 3:00 Docked
(Raven Eagle gifts at the top)
Ketchikan - Monday 8:00 - 9:00 Docked
Skagway - Tuesday 7:00 - 8:30 Docked
Icy Strait Point - Wednesday 7:00 - 5:00 Tendered
Anchorage -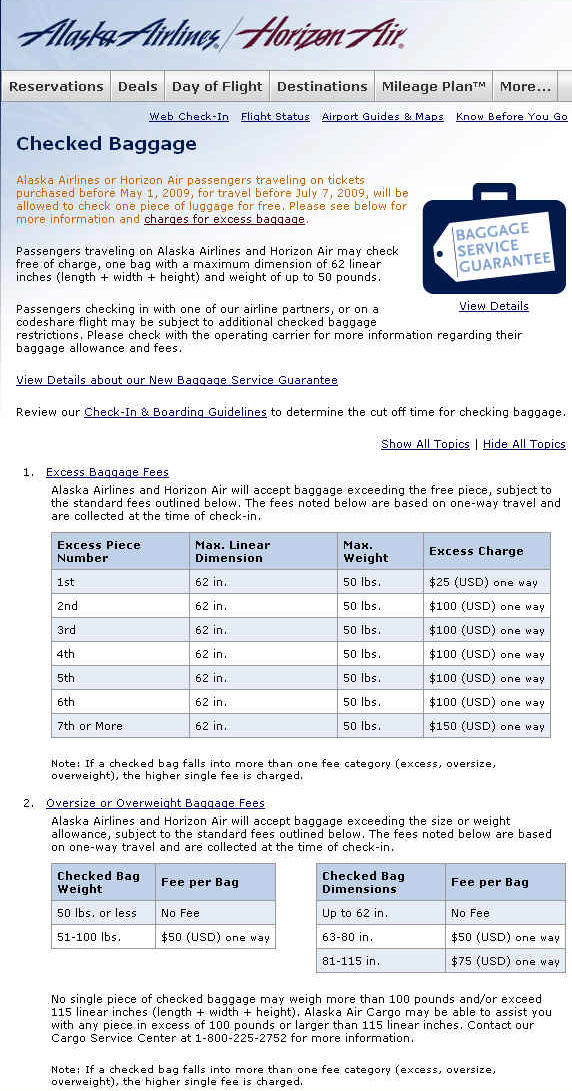 Denali NP:
Miles/km:264/425
Car - 5:00
Fairbanks:
Miles/km:364/586
Car - 7:30
Girdwood:
Miles/km:37/60
Car - :45
Homer:
Miles/km:223/359
Car - 5:00
Kenai:
Miles/km:158/254
Car - 3:30
Portage:
Miles/km:50/80
Car - 1:00
Bus - 1:20
Train - n/a
Air - n/a
Seward:
Miles/km:128/206
Car - 2:30
Bus - 3:00
Train - 3:30
Soldotna:
Miles/km:147/237
Car - 3:00
Talkeetna:
Miles/km:113/188
Car - 2:15