Articles/TV
Pitching 1
Americana Outdoors : Bass 101 : Bass Pros : Bill Dance : Bob Redfern's Outdoor Magazine : Chasin' the Sun : Facts of Fishing :
Fishing University : Friends in Wild Places : Gypsy Angler : Hank Parker Outdoor Magazine : Hobie Outdoor Adventures :
Hunt for Big Fish : IFA Redfish Tour : In Fisherman TV : Karl Kalonka - Extreme Angler TV : Lake Commandos : Legends of Rod and Reel :
Lindner's Fishing Edge : Made for the Outdoors : Majesty Outdoors : Midwest Outdoors : One More Cast with Shaw Grigsby :
Outdoors in the Heartland : Pro Team Journal/Mr. Crappie TV : Sport Fishing Television : Strike King's Fish Hard : Sweetwater :
Zona's Awesome Fishing Show :

Talking open water fishing line: Braid vs. fluorocarbon vs. monofilament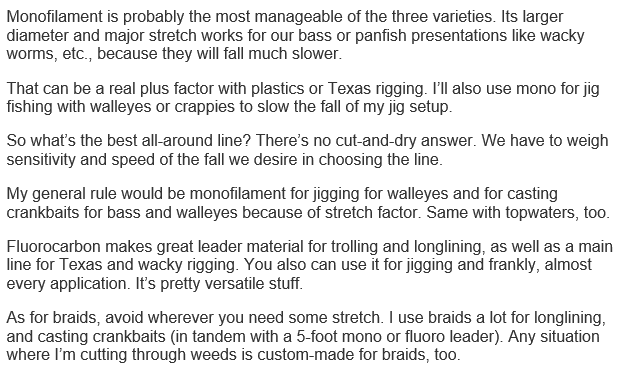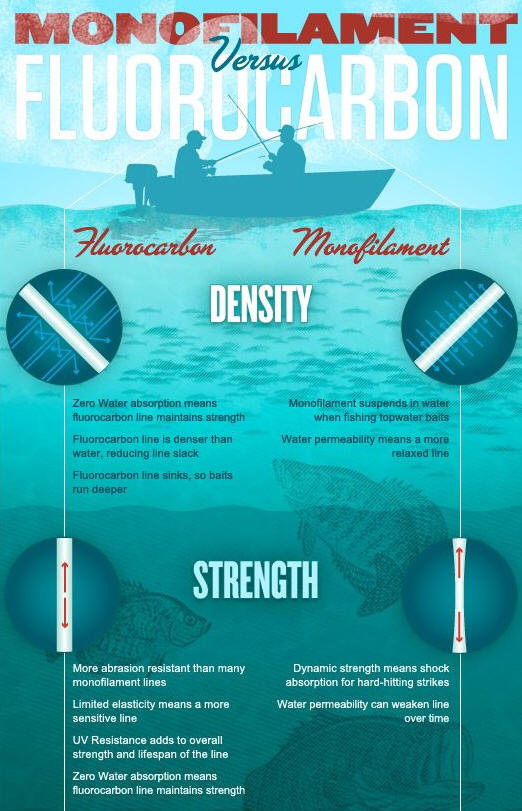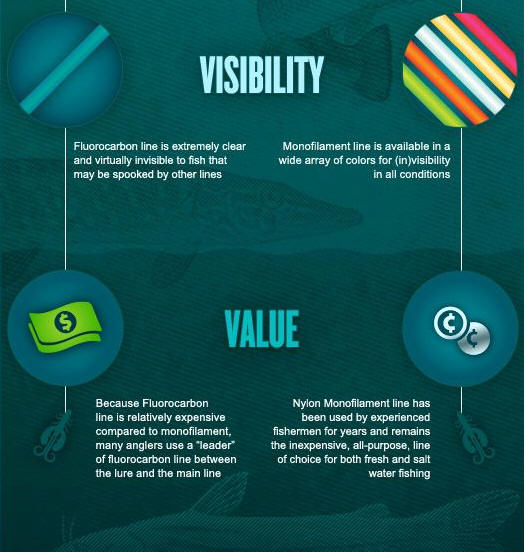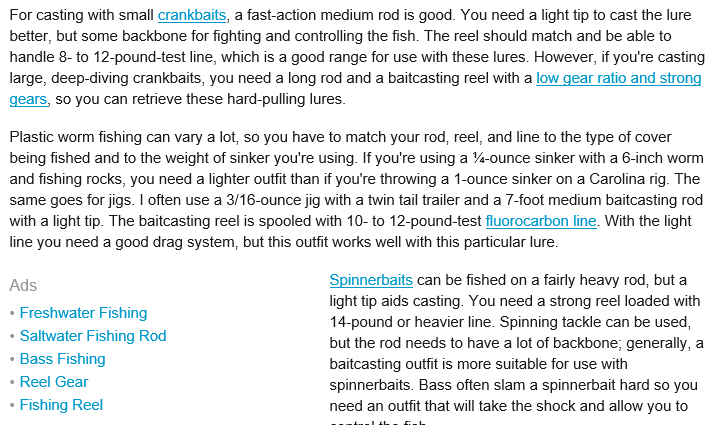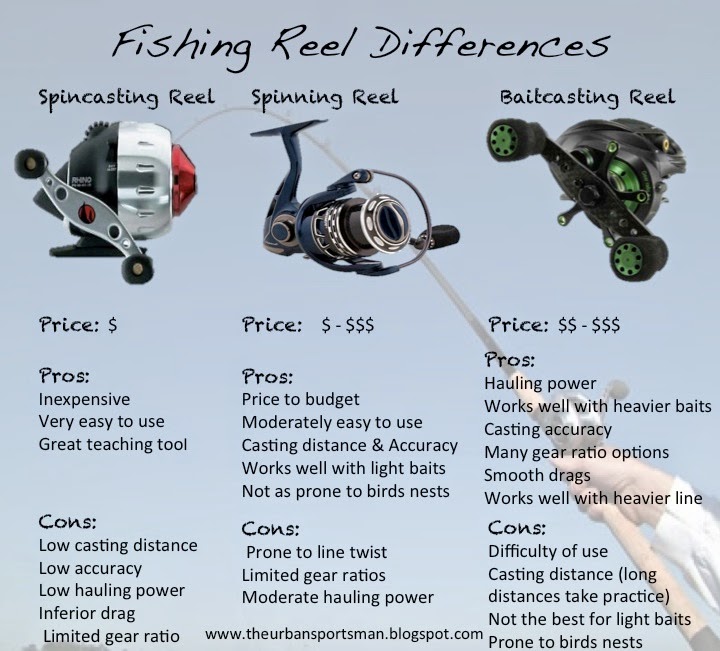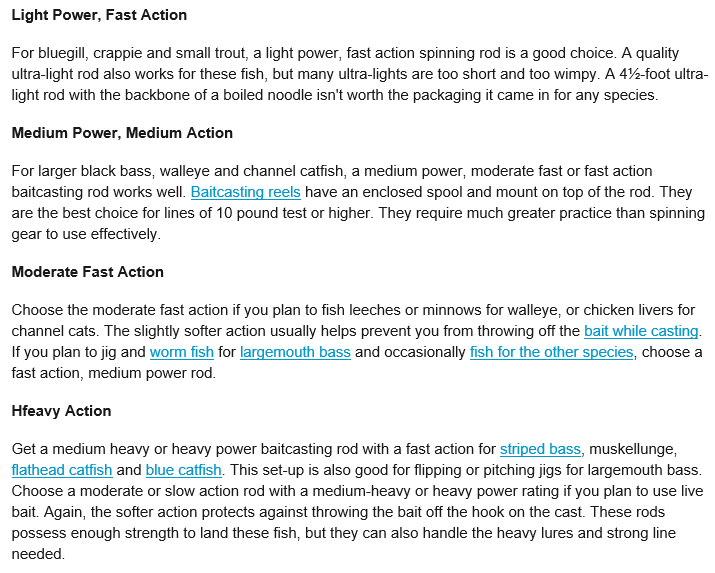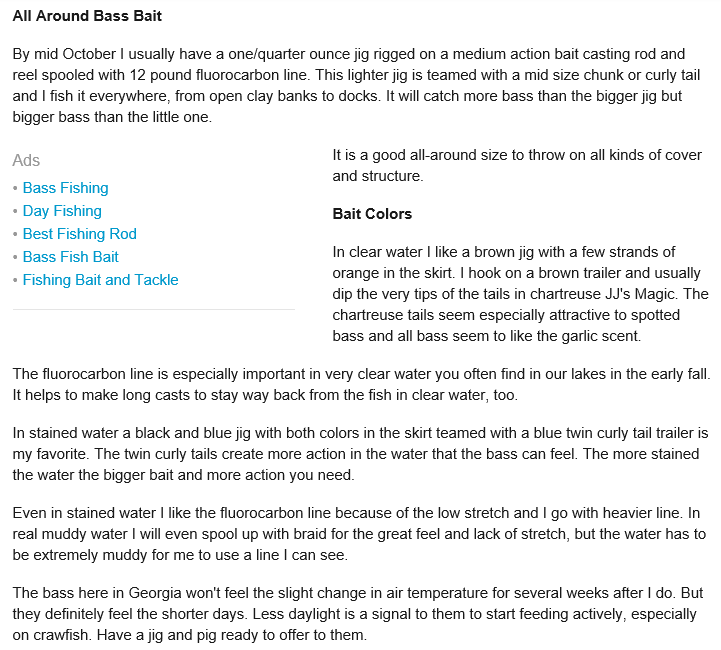 __________________________________________
Straight shank with bait keeper (he showed with a drop dead craw as s flipping bait).
Shallow water swim bait on a hook with a screw lock.
Power stick off set hook for stick style baits
Soft plastic jerk bait (baits with big belly)
__________________________________________
__________________________________________
Tungsten weights

Pre spawn 55-59 large mouth move into shallows. Will posture themselves next to structures near shallow water.

Spawn 60-72 will move to spawning area and remain in shallow nursery flats.

Post spawn. Same area as pre-spawn.
6.9 ft medium heavy rod

Red monofilament disappears in water, just like fluorocarbon lines.

Red hooks are good to attract fish since they reflect light.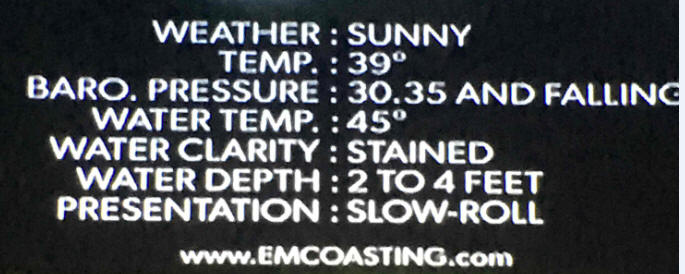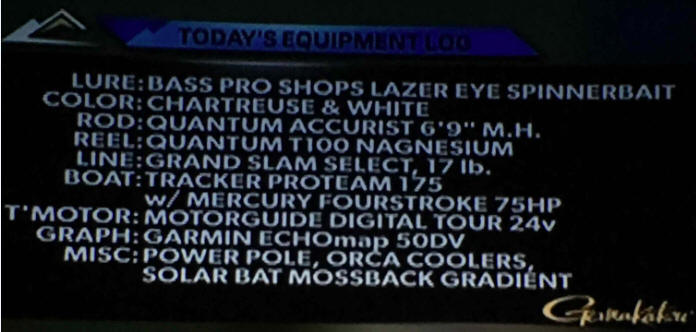 Bill Dance
Inactive fish/cold water
Magnum Squirt 2 1/4"
Used a floater about 3.5 feet.
Pull slowly across water
Bass pro shop bobber stop.
Bobber
Split shot
Hook snap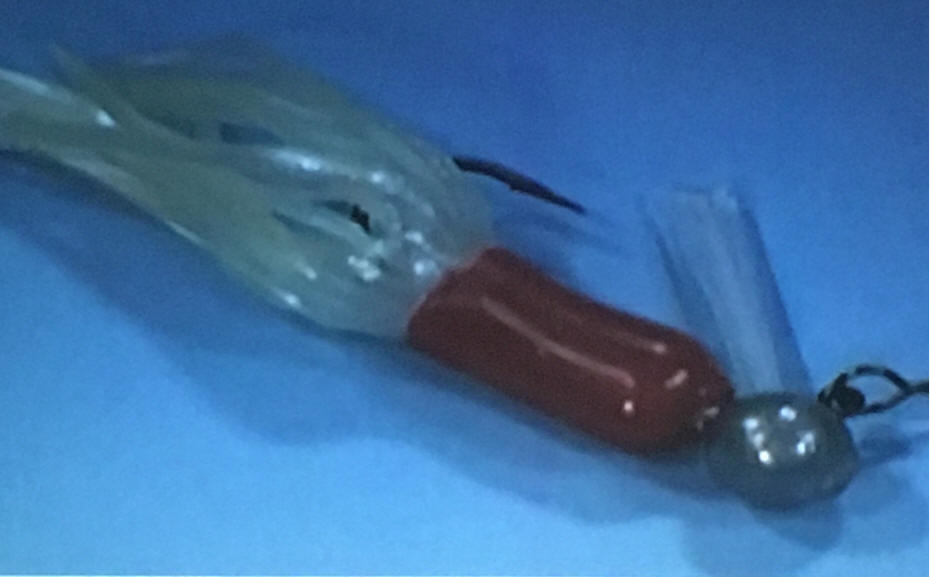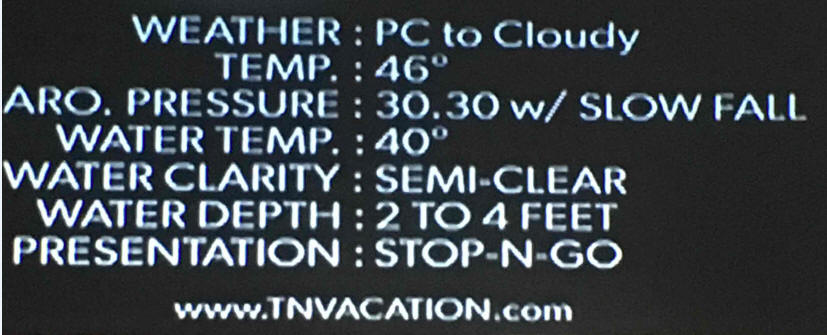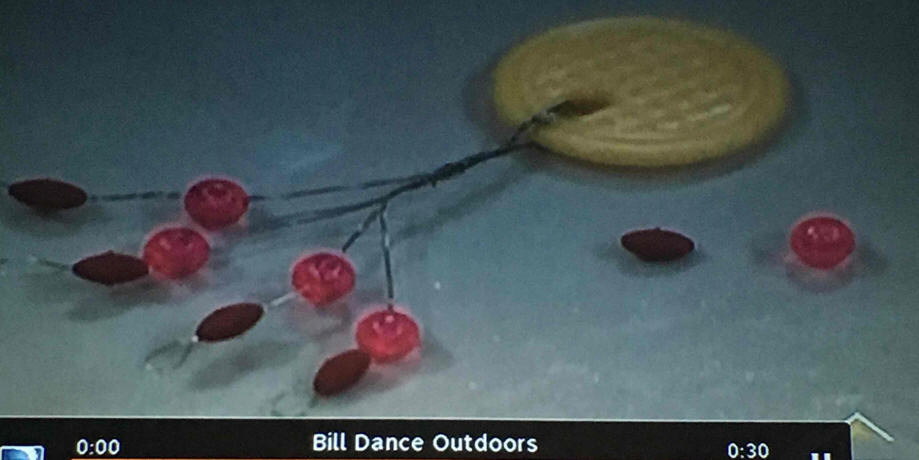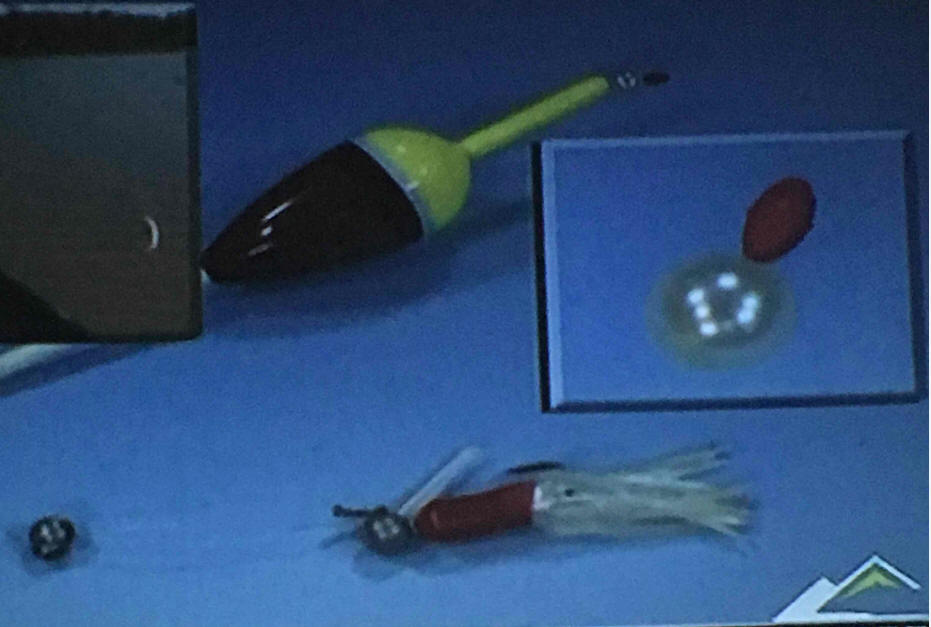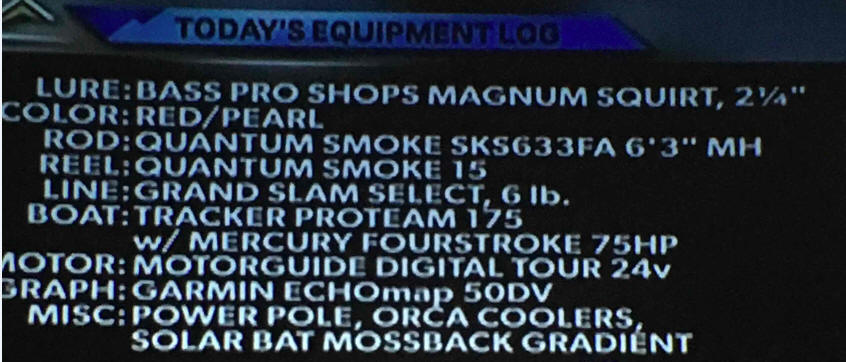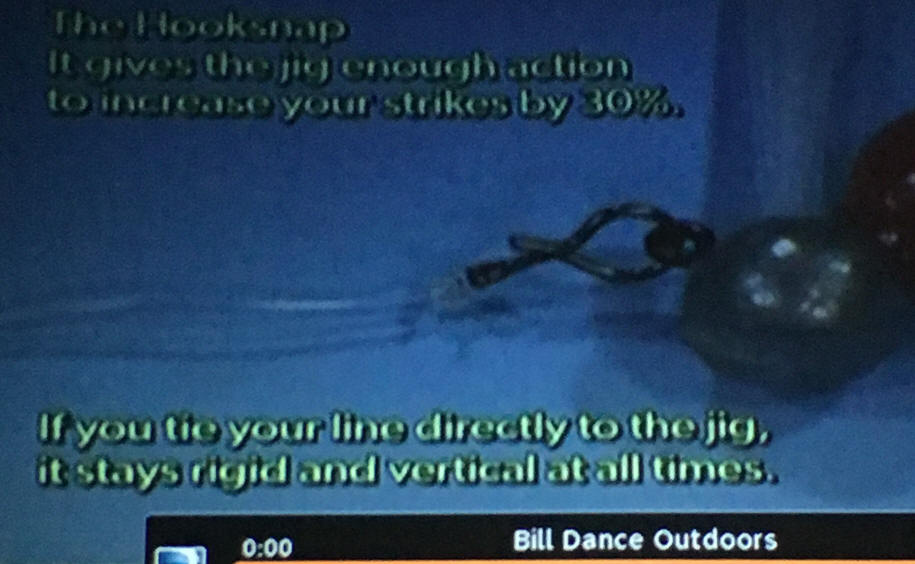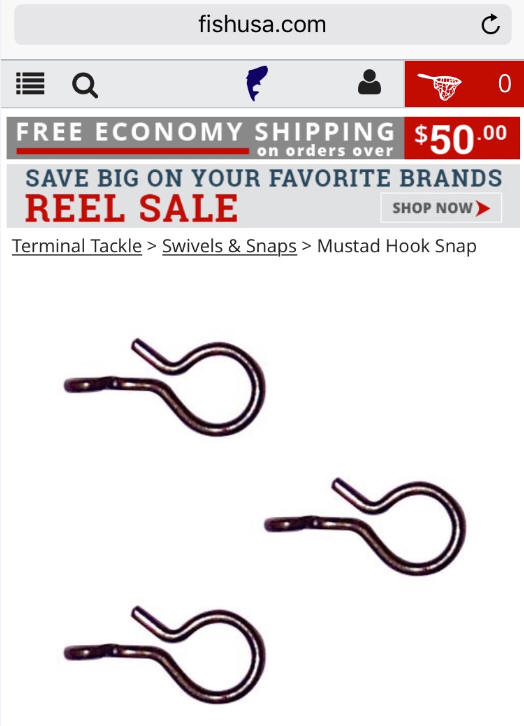 __________________________________________
Bob Redfern's Outdoor Magazine
__________________________________________
__________________________________________
Hunting for Shoreline Smallies - Dave Mercer
Crank baits with lips (double treble hooks) can be extremely effective in brush areas
Hunt for Center Cross Crank from Live Target
Fish even in 1/2 to 8 feet of water - fish fairly aggressive
or Crosstail Shad - Nose hook
__________________________________________
__________________________________________
__________________________________________
Medium light rod

Popping cork rig

Top water bait. Sub surface.bait
Catch 2000

St. Crioix rod
__________________________________________
Pit boss. Chigger crawl when water 65-70 and clear.

Mustang life jacket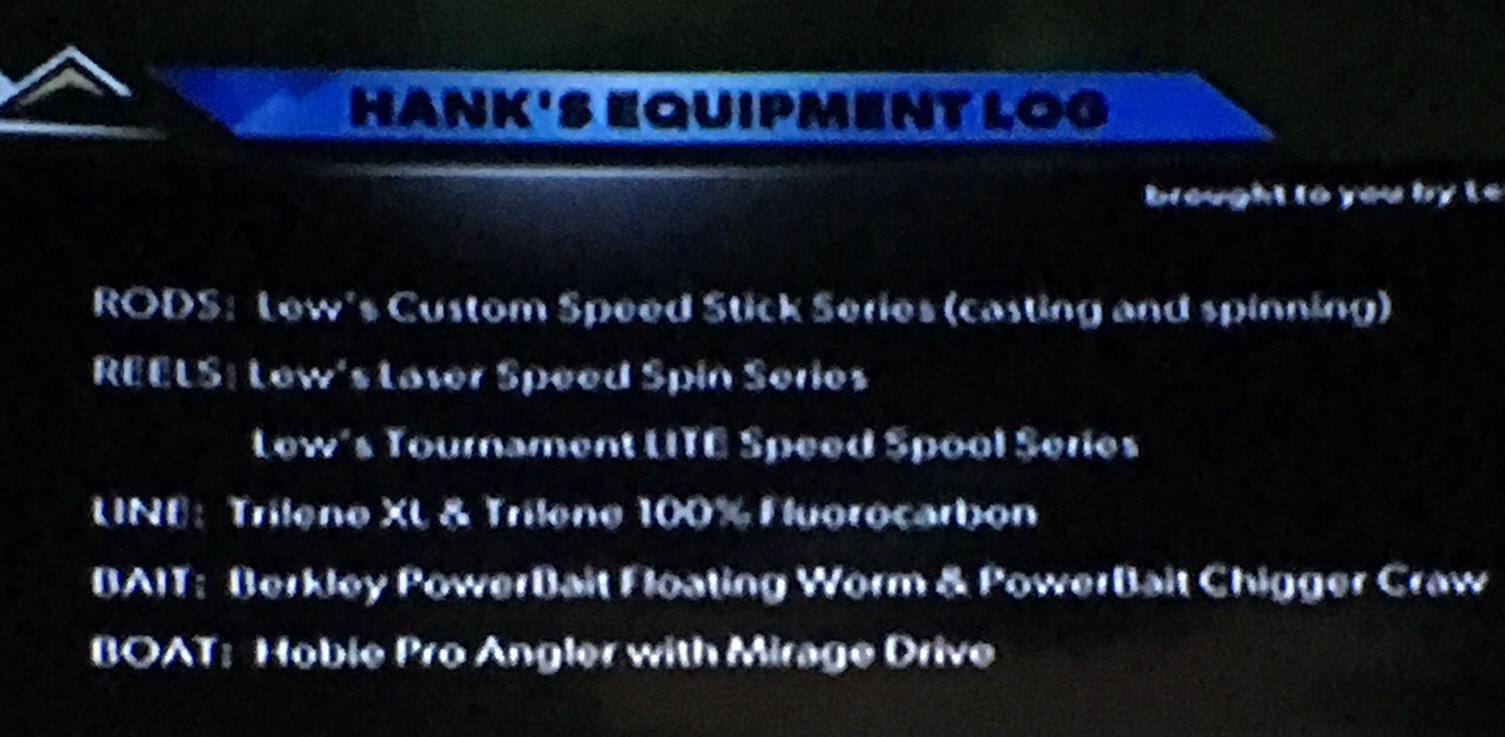 __________________________________________
__________________________________________
__________________________________________
Clam speed spoon. Johnson sprint.
Treble hook with Gulp tail NOT hanging vertical.
Or a jig with a Gulp tail.
Hummingbird ice 55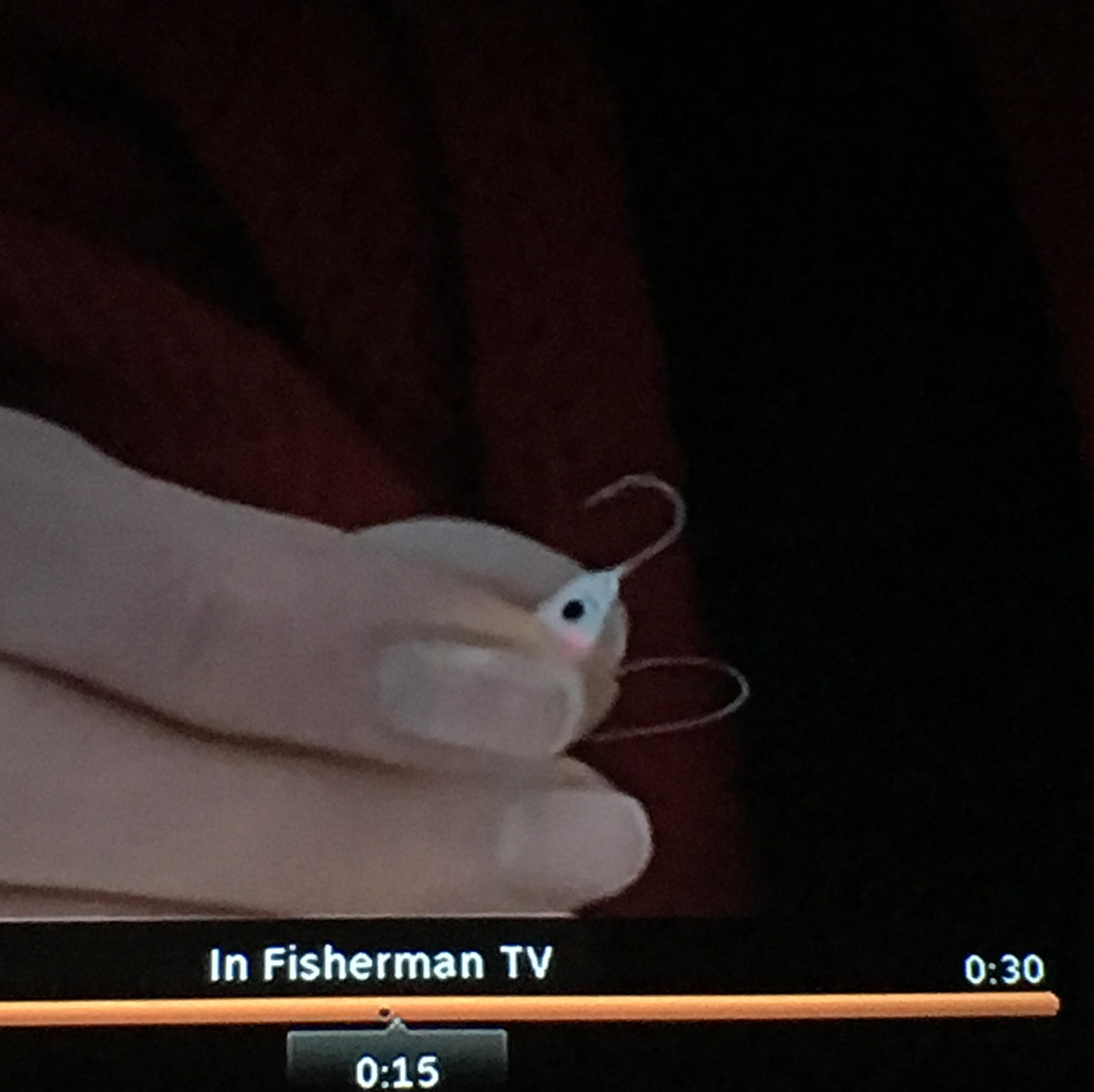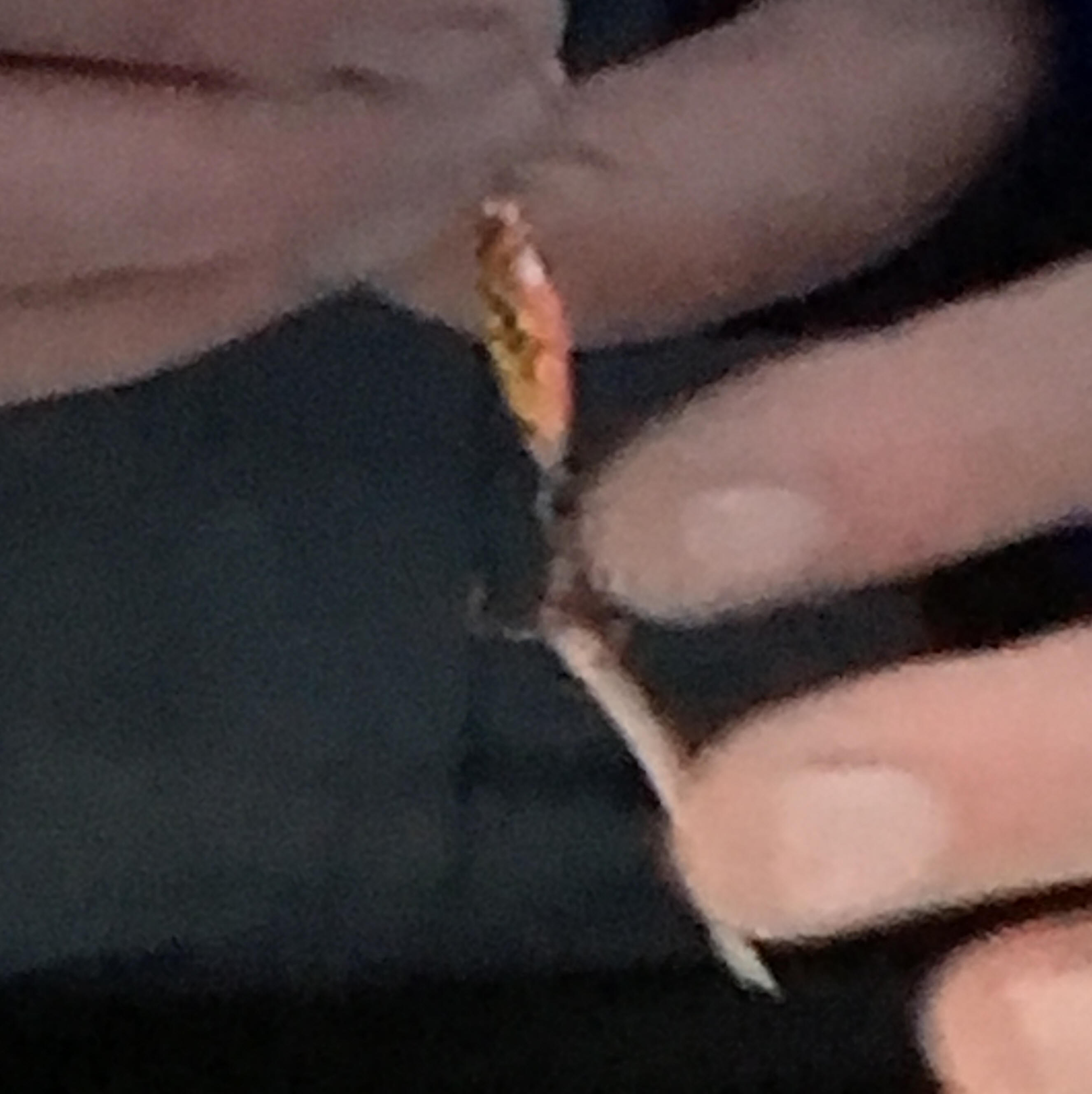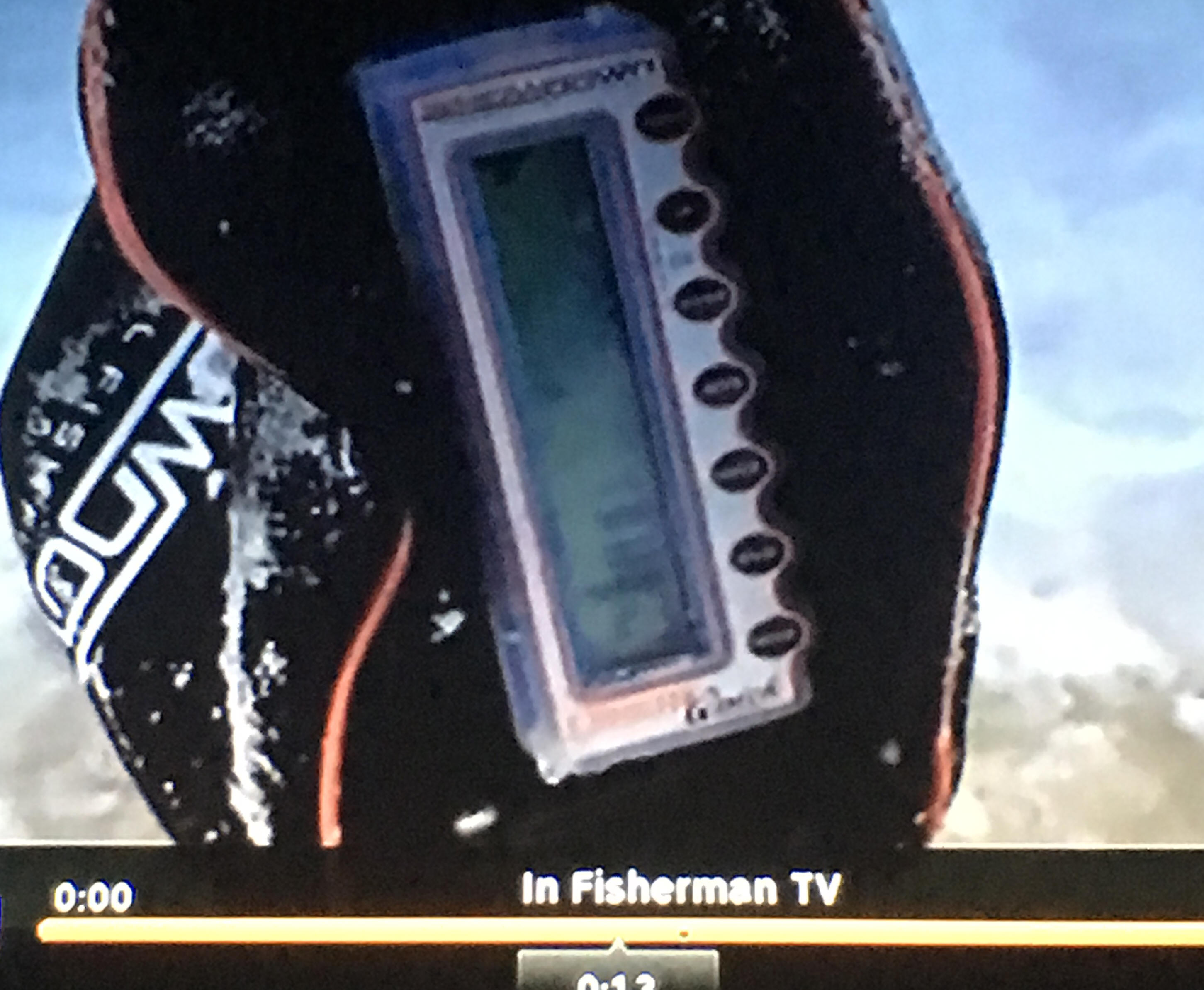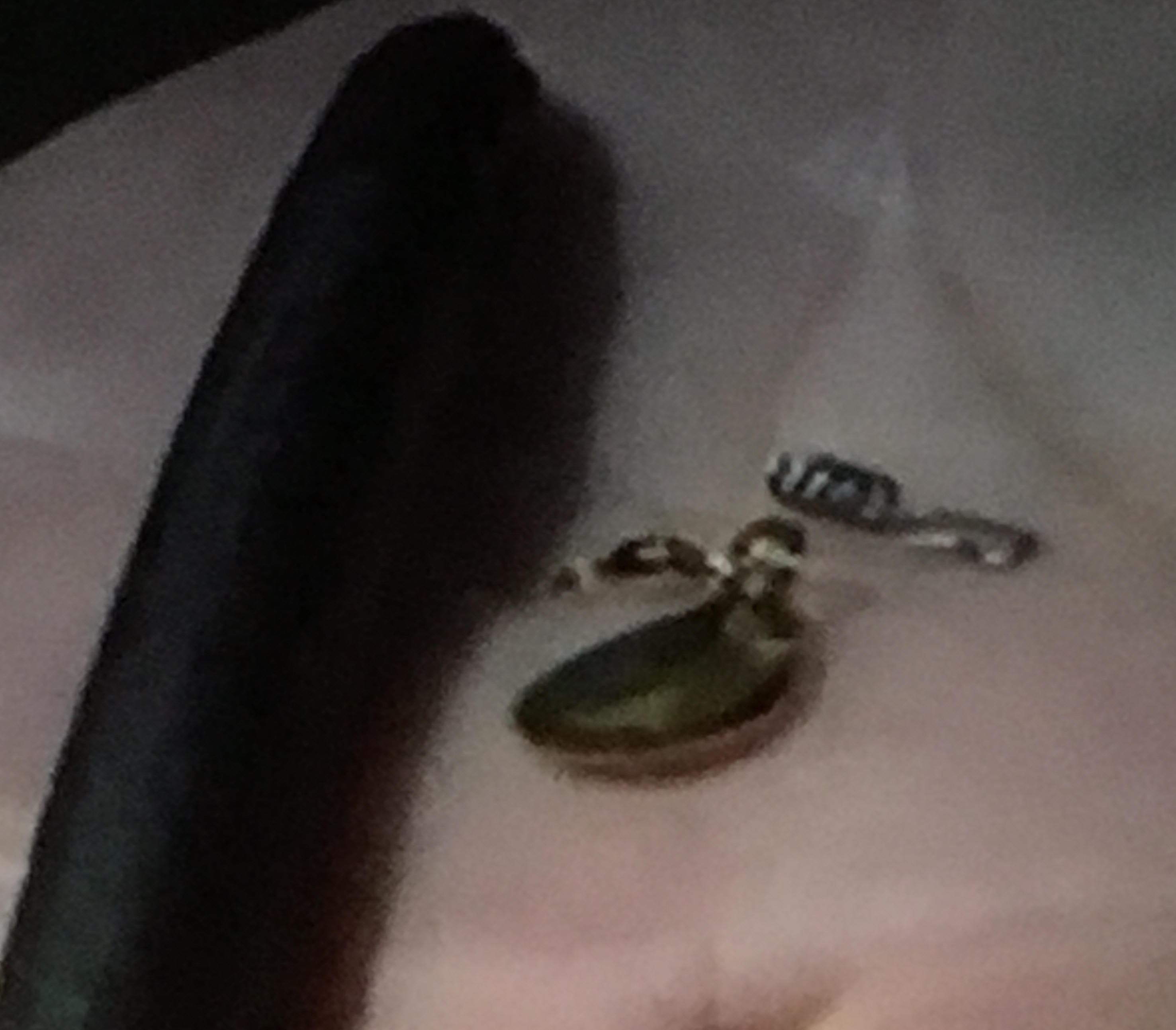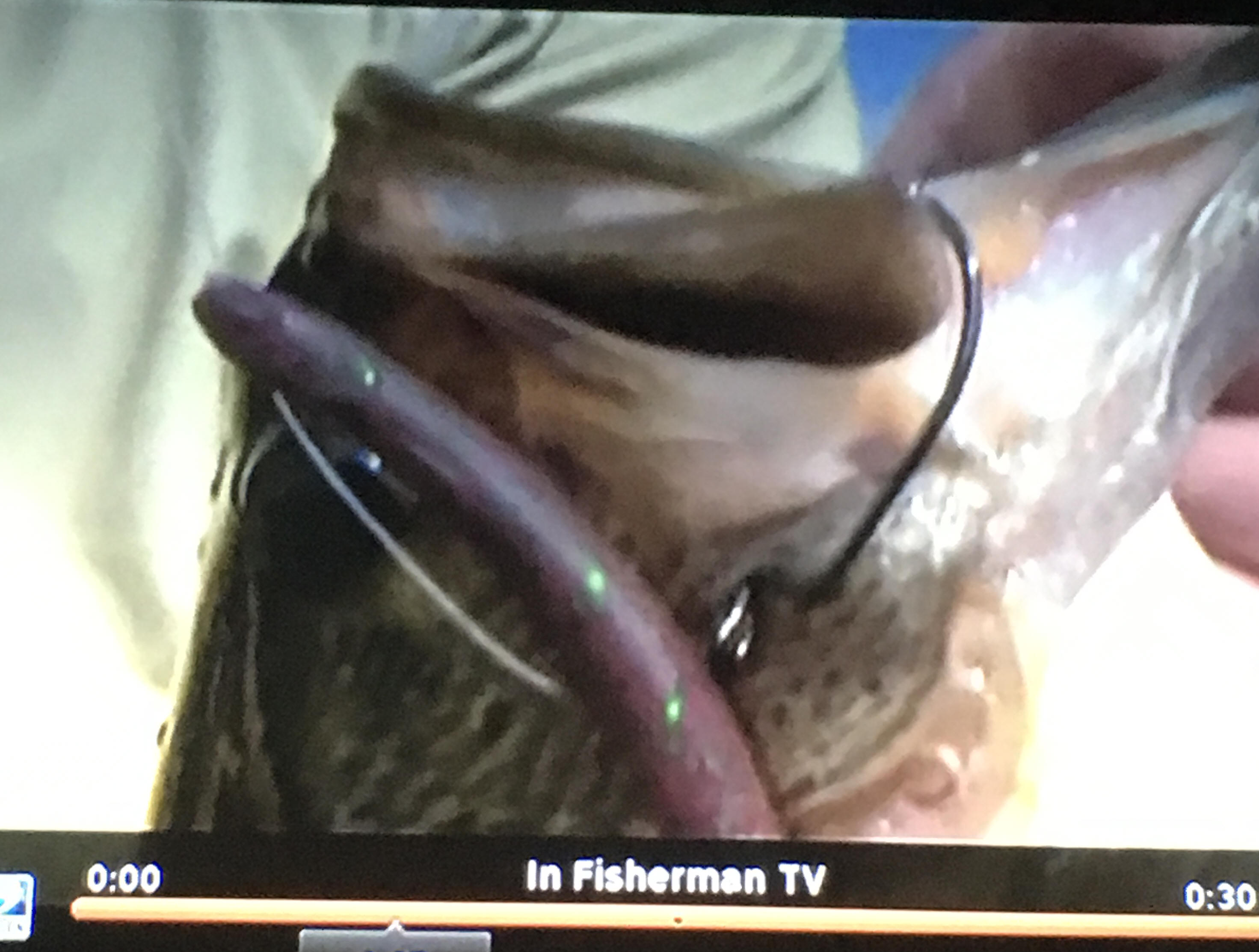 __________________________________________
__________________________________________
Karl Kalonka - Extreme Angler TV
Karl Kalonka - Extreme Angler TV Pitching 1
Shallow dock bass - Fishing close, shallow water, near docks and growth.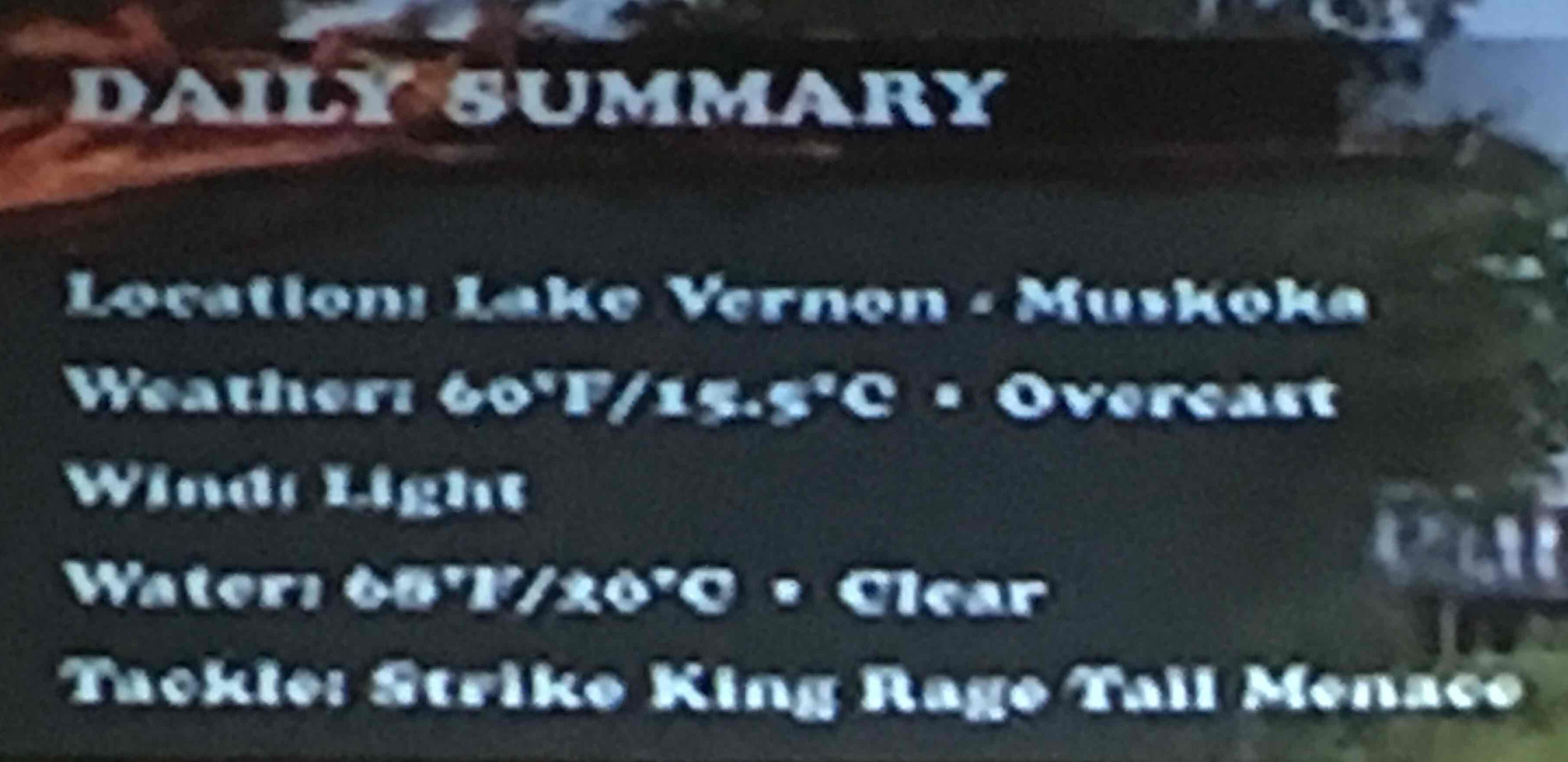 When overcast, bass may stray a bit farther from cover.
If water clear, 18-24 inches, stay back (boat). Can get closer if water murky.
Bass look to ambush their prey.
Basically pitching into areas. One pop or twitch. Let it soak sometimes.
Rage Tail Little Menace Grubs
__________________________________________
__________________________________________
__________________________________________
__________________________________________
__________________________________________
__________________________________________
__________________________________________
One More Cast with Shaw Grigsby
Flipping in heavy cover-use heavy braid
-
Naked rage blade and rage crawl for bass in spring. Reel in slow with lures on bottom. They swear fluorocarbon.

3/16 tungsten with a TK-120 Trokar hook and a big rage hog

Was clear day, no wind.
__________________________________________
Top fishing
Sexy dog. Walking the dog.

Chartreuse top water walking bait
__________________________________________
Pro Team Journal - Mr. Crappie TV
60 degree nights Water 58-59 you will start catching crappie.
64-65 females are nesting and makes are with them.
Mr. Crappie Strike King Joker. Pink and chartreuse in stained water - clarity about one foot.
__________________________________________
__________________________________________
__________________________________________
__________________________________________
Wally Marshall - Mr. Crappie Pro team journal

Slab slander. Monkey shine.
Mr. Crappie sausage head. Hook?
1/16 oz head. Twitch up and down.
Water temp 88. Air temp 100.
Brush pile.
Browne bow lake. Summer.

__________________________________________
__________________________________________
7" Yamamoto senko with a belly weight hook. Cast. Let it sink. Pull up, let it sink, reel in slack.

5" Yamamoto heartail swimbait You can fish it on top and down to the bottom. Again with belly weight, with a screw pin in the front to hold the soft plastic in place.

His favorite is a 1/2 oz mop jig and yamafrog trailer.

------////

Tight lining is straight reeling in with you supplying the action. Good in low wind, especially off of a point. See pic 7. Note hook is pointed up. Berkeley 3" gulp minnow (low wind) water mountain pearl minnow (?) or Berkeley ripple shad power bait olive-green. 1/8 oz VMC moon eye jig head. Fish within 3 feet of bottom. 6:8 ft Medium fast action rid. 6lb test Berkeley trilene xl fluorocarbon. Water in the low 50s.
Lipless Crank Baits
Flat areas pre-spawn.
Try various retrieval speeds.
Good breeze good.
Fish could be grouped up, so stay in spot when you catch one and see.
Can catch in minimal water depth.
Small rocks, some mud.
Keep near bottom.
Thin makes a good vibration.

---------

Tim Horton. In normal lake depths. Oversize lures, large crawfish, 11" spoon, big swim bait and worms for big fish.
18" green pumpkin. 7.0 hook, 3/4 oz weight...drop shot. Drag with a couple of pops. Fishing can be better when current is swift...not calm.

7'3" duckett white ice Timmy Horton signature series. Lews BB1 reel. 14 lb sun line fluorocarbon. 6:1 gear ratio.
Braided 12-14 lb

7.5 ft

https://m.youtube.com/watch?v=Qhw4BlOJsCs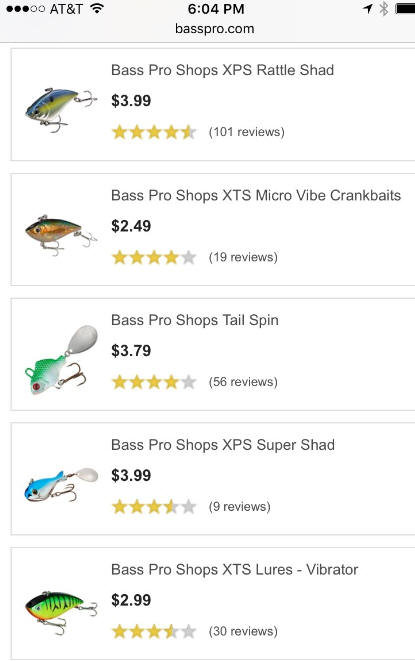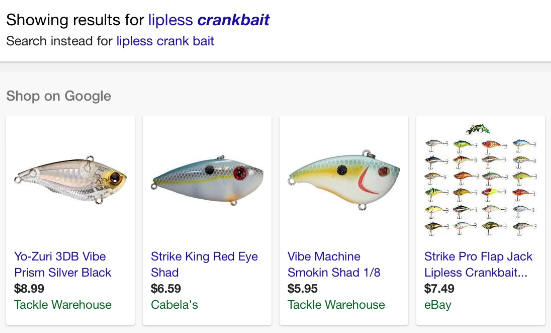 BassPro xl 12-15 pound.

-------

Google. best fishing rig for bass

http://www.gameandfishmag.com/fishing/three-bass-rigs-the-pros-dont-want-you-to-know-about/

http://www.scout.com/outdoors/wired2fish/story/1465962-5-bass-fishing-rigs-every-angler-should-know

http://www.bassfishingandcatching.com/fishing-rigs.html

Best rod and reel

http://www.bassresource.com/beginner/bass_fishing_rods.html

http://www.gameandfishmag.com/gear-accessories/fishing-gear/readers-choice-awards-2014-best-bass-gear/

http://m.basspro.com/Fishing-Rod-Reel-Combos-Spinning-Combos/_/N-1z0uxav

http://www.scout.com/outdoors/wired2fish/story/1468836-a-guide-to-bass-fishing-rods

http://m.basspro.com/Fishing-Reels/_/S-12100001000?ddnv=FlyOFS_Reel&affcode_c=17kw14305795&SST=5a789c69-8fdf-5948-6af2-0000643a1ae6

__________________________________________
Bass Pro Shops Lazer Eye Spinnerbaits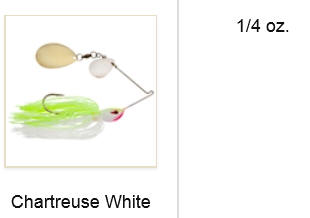 _______________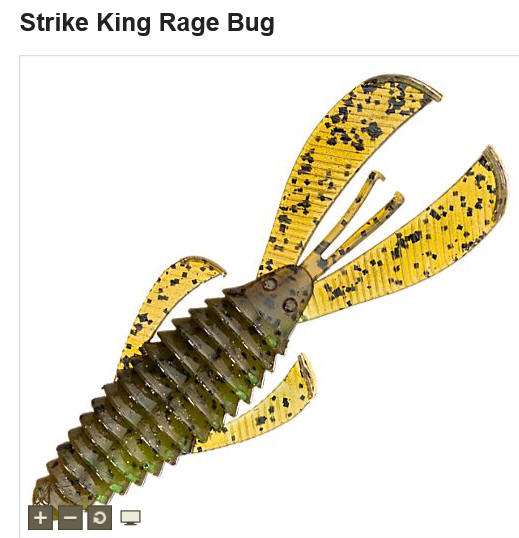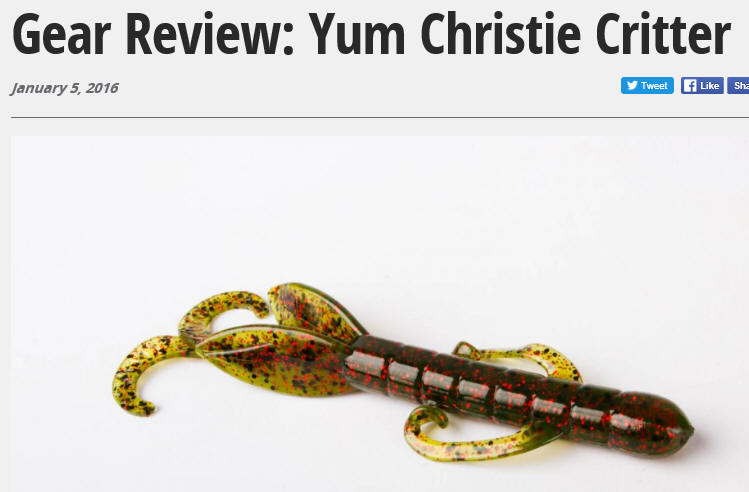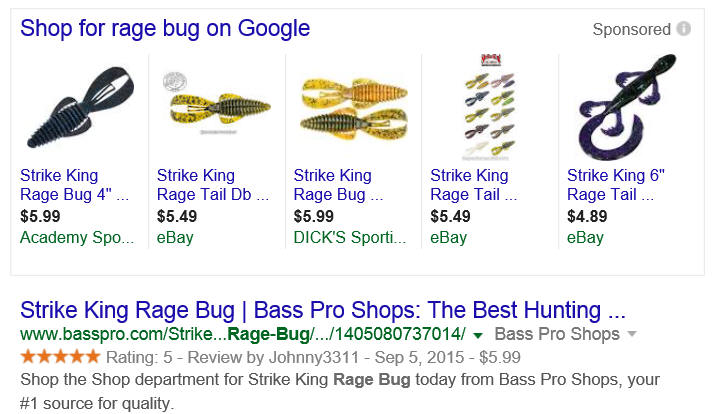 ____________________

Strike King Rage Tail Menace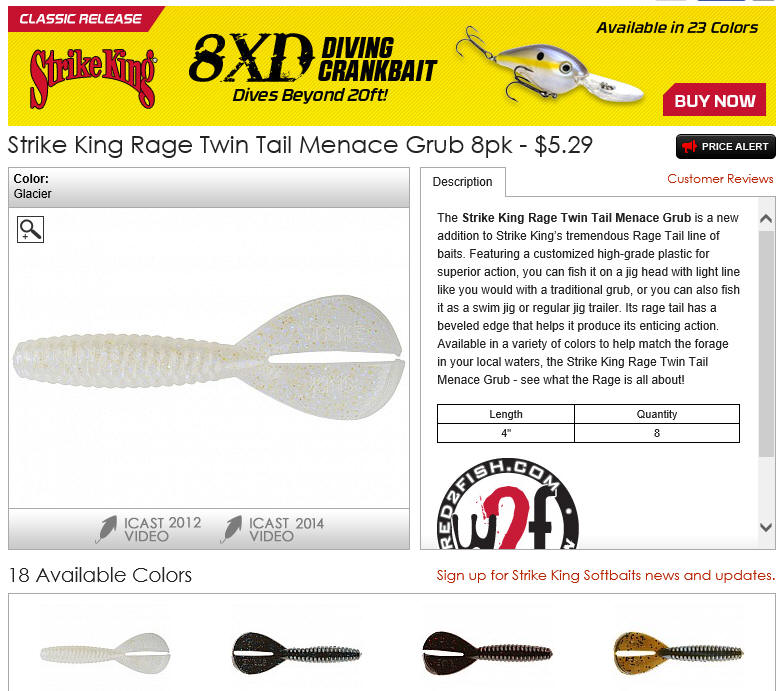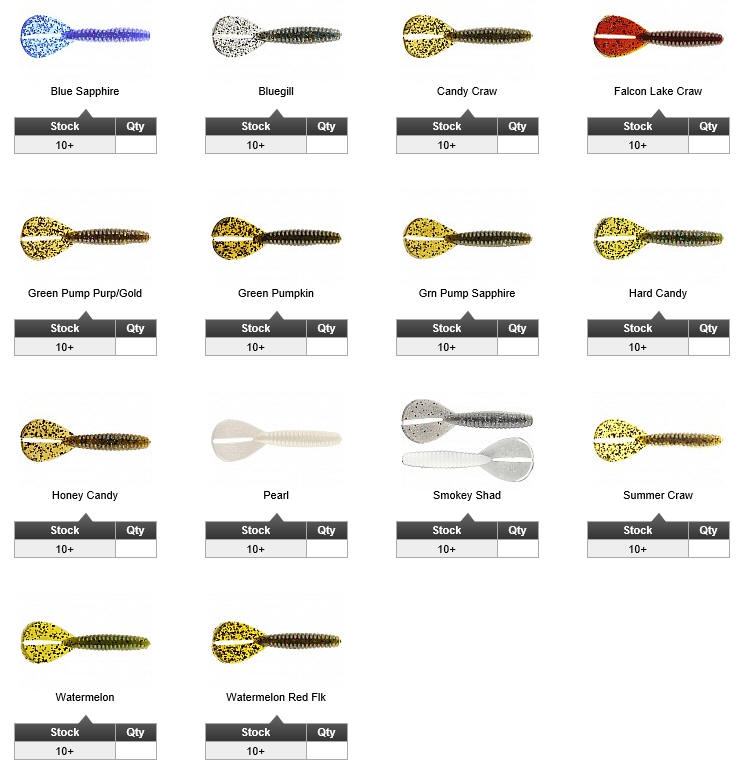 _________________________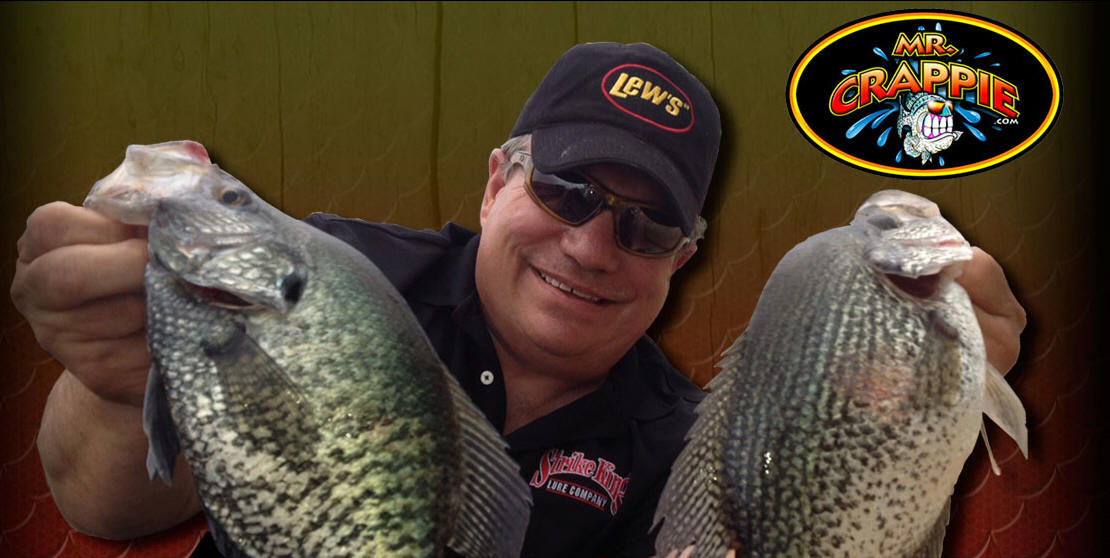 Slabalicious

Crappie measure board

Slip cork down about 2-3 feet

Mud hole.com

Light fishing

Splissors

Night fishing
Crappie thunder monkey shine
Fish the edge of the light
1/8 oz strike king jig head #2 hook
Or
Hot chicken.com bright pink with a chartreuse tail.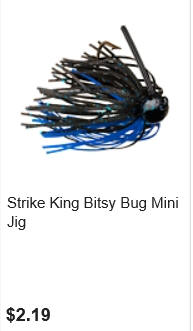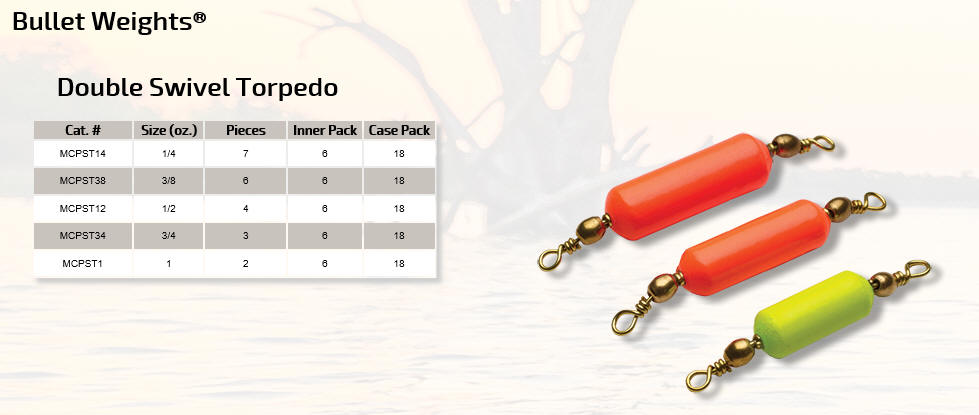 __________________
coil spoon baits 20 feet under docks
http://huntfish.mdc.mo.gov/fishing/where-fish/fish-attractors-map
When spring arrives, it's prime time for catching crappie at the Lake of the Ozarks.

By following crappie through their spawning cycle in the spring, you can consistently catch these tasty fish at the Lake of the Ozarks from March through May. One of the premier crappie anglers on the Lake of the Ozarks, Guy Winters, Camdenton, MO, knows where to find and how to catch crappie during the two main stages of the spawning cycle–the pre-spawn and the actual spawn).
The pre-spawn period begins when the surface temperature climbs to around 50 to 52 degrees and crappie move into depths of 8 to 10 feet. "How long they stay there depends on how fast the water temperature jumps up," says Winters. This pre-spawn stage usually lasts until the water temperature rises to 61 or 62 degrees. This period usually runs from March through most of April. "A lot of people think the spawn happens the first couple of weeks of April on this lake, but it doesn't," Winters advises. "I've seen it in the first week of May sometimes before they actually go to the bank to spawn. Any time anybody asks me when they should come down to get in on the best fishing for spawning crappie on the Lake of the Ozarks I tell them the first or second week of May. Of course, there is some awfully good fishing before that but you have to work a little harder."

Winters targets cover near pea gravel banks, which are the ideal spawning spots for Lake of the Ozarks crappie. "Crappie will identify with brush piles pretty heavy that time of year," Winters says. "They follow the creek channels or the tributary stream channels pretty close." If the weather has been cold in March, Winters searches for banks with shale or chunk rocks which warm up faster on sunny days.

The best time of day for Winters during the pre-spawn is from 3 p.m. until dark. "Light penetration in the water determines when is the best time to fish. Crappie stay out a little deeper when the sun is up high because there is more light penetration in the water and when the light penetration starts to diminish a little bit, the fish come shallower and you don't have to work as hard for them."

During the pre-spawn, Winters prefers Laker Paddlebugs (a cricket-shaped plastic body) and Curlybugs (a cricket-shaped plastic body with a curly tail) because these lures fall slower than the conventional plastic tube jigs.

Most of the time, Winters hooks his plastic lures on a 1/32-ounce jighead, which he casts with 6-pound test line. When fishing thicker brush that stands up in the water, Winters sometimes switches to a 1/16-ounce jighead and 8-pound test line. The only time he uses 4-pound test is when the fish are deeper than 15 feet.

A quick drop in barometric pressure causes Winters to present his lures vertically to crappie in the brush, but in most situations he pitches his lures to the cover and works them back. Stained water allows Winters to make short pitches to his targets, but clear water requires longer casts to prevent spooking fish.

During the spawn, water clarity also determines what depth crappie build their nests. The clearer the water, the deeper the fish spawn. The fish seek some type of shallow pea gravel bank, but the area still has deep-water structure nearby, such as a creek or tributary channel. Winters says the female crappie hold along this deeper structure until they are ready to move in to deposit their eggs.

When spawning in the shallows, crappie hang around any cover they can find. "A lot of times I've seen just one little stick sticking up and that's all that was there," Winters recalls. "I would cast there and not feel anything else but I would still catch 10 or 12 fish around it."

On a cloudy day, Winters can catch crappie all day long during the spawn. But on bright sunny days he tries to avoid fishing from 11 a.m. to 2 p.m. when the light penetration in the water is the greatest.

Lure selection is less critical during the spawn. "You can almost throw the kitchen sink at them and catch them then if you move it at the right speed," says Winters. "Lure presentation becomes more important than anything else during the spawn. A male fish guarding the nest is not an active feeding fish. He's defending a territory and if anything gets too close at too slow of a speed, he considers it to be a threat and he'll attack. If it's moving too fast he'll ignore it." Winters recommends keeping your lure 4 to 6 inches off the bottom to keep the jig in the crappie's strike zone. A jig-and-bobber rig becomes more effective during the spawn because the bobber allows you to work your jig slower through the nest and prevents the lure from falling to the bottom. In dingy water, you can set the jig 4 to 6 inches below the bobber since the fish will move as shallow as 1 1/2 feet.

Besides the Curlybugs and Paddlebugs, other effective lures during the spawn at Lake of the Ozarks include plastic tube jigs, curly tail plastic grubs and Roadrunners. Winters' lure color selection is based on water clarity. In clear water he favors the following combinations: red and pearl, blue and pearl or yellow and pearl. For darker water, he prefers black and chartreuse, red and chartreuse or chartreuse and silver glitter.

The spawn usually ends when the water temperature climbs to 70 degrees. The latest Winters recalls catching any crappie spawning along the bank is the beginning of the third week in May.

Missouri Department of Conservation LakeExpo.com

Fall is a great time to fish on the Lake of the Ozarks, and the Missouri Department of Conservation offers a few tips for anglers hoping to bring in a mess of crappie.

Fall—try the docks
Crappie are generally very predictable and aggressive in October and November. Docks are a prime location for fall crappie, where they can be caught in the upper 10 feet of the water column.
Cast into the back of a boat slip or along the edges, letting the jig sink for 2 or 3 seconds, and then retrieve slowly. Crappie will also move into shallow water on warm days in the fall, where you can catch them in the same brush piles they inhabit during the spawn.

Winter—enjoy some of the best fishing of the year
Unfortunately, many anglers stow away the boat and fishing tackle before the first snow flies. Those who don't can experience some of the best fishing of the year and have their favorite lake all to themselves.

You can find crappie in deep water (20 to 40 feet) in the winter, but they will move into shallower water during a string of warm days. The key to catching crappie in the winter is to use a very slow retrieve. In cold water, crappie will not chase a fast-moving lure like they will during the warmer months.

In addition, winter crappie tend to congregate in large, dense schools near structure instead of scattering in loose schools over a large area. Casts to one side of a brush pile may yield nothing while the other side may produce a fish on nearly every cast.

Tackle and technique
If you talk to a dozen crappie anglers, you will likely get a dozen different opinions regarding the best way to catch them, the best jig color, the best line to use, and so on. In reality, two anglers in the same boat can be using two completely different techniques and baits, and they will both be catching fish. The key is to not get stuck on any one approach. Experiment until you find a technique that works for you.

Crappie are attracted to woody cover regardless of the time of year. A good rule of thumb is to fish shallow during spring and fall, then fish deep during summer and winter. However, a string of warm days in January can send fish into water less than 5 feet deep, while a strong cold front in April can send them to the depths for a few days. When trying to locate crappie, target brush piles or other cover at a variety of depths, and let the fish tell you what depth they prefer on a given day.

When crappie are active, they will hit a bait presented in close proximity to cover. When they are not so active, you may need to get your bait down into the brush to be successful. The two most effective ways to do this are vertical jigging and casting. A weedless jig works best for these types of presentation.

Vertical jigging
To fish a bait vertically, simply drop it straight down into the brush until it hits bottom. Then slowly reel up until you get a bite. Note the depth at which you get a bite and concentrate on fishing at that depth. Another productive method is to use a very small jigging spoon. Fish vertically over deep brush and raise and lower your jigging spoon 1-2 feet. Crappie will often hit the spoon on the fall while it is fluttering. This is a good technique to use when you run out of minnows or simply get tired of re-baiting your hook.

Casting
When fishing shallow brush or in very clear water, you may need to back away from the brush and cast. Toss your bait past the brush and let it sink to the bottom on a tight line. Slowly retrieve until you contact the brush. When you feel your bait come over a limb, let it sink again. Keep doing this until you clear the brush. By doing this, your lure is actually penetrating down into brush instead of just skimming along the outer edges.

Bobbers
These are not just for young or inexperienced anglers. There are days when crappie will only pick up a jig or minnow that is hovering nearly motionless. Again, you may need to experiment with the depth of your bait to find the fish.
_____________________________________________________________________________________________________
The outlook for spotted (Kentucky) bass over the 12-inch size limit is average. Although bass can be caught year-round, the best times are spring and fall, especially around points, brush piles, and docks.
The best producing lures are topwater baits (low light periods), plastic worms, jigs, crankbaits, and spinnerbaits. Winter is also an excellent time to fish for bass by slowly fishing jerkbaits off points or pea gravel banks.
Concentrate on brush piles, especially those located on or near points. The ability to locate good structure is the key to successful crappie fishing on Lake of the Ozarks. Visit: http://mdc.mo.gov/node/10182 for information about brush piles that have been placed in the lake by MDC staff. Small jigs (1/32 to 1/8 ounce) and minnows are the best baits.
White bass fishing should be average. Fish windy points, submerged islands and long, sloping points using either artificial lures or shad. Opportunities for catching hybrid striped bass are good in the Truman Dam tailwater and, during the summer and winter months, in spring-fed areas of the lake. Walleye have been consistently stocked in Lake of the Ozarks since the mid-1990's.

Class notes
Crappie bed – Hickory or Oak – Brush in 17-20 feet of water, top at 15-17 feet.
1/16 oz jig, 4 lb XL or XT Trilene – clear blue fluorescent
1/16 oz drops one foot every two seconds.
Blue gill…multi strike. Crappie…single strike
Wind is good: Wind-plankton-bait fish-crappie
2 inch curly tail grub – acid rain (Kalins)
Mid/late May - Hinged minnow – smoke
After spawn – Crank baits
Fish less aggressive in the sun and no wind
Fish more aggressive when windy
Fish 4-8 feet when murky/cool
Feb/March: Pre Spawn.
Water 45-50 degrees (Instructor says 47-56 degrees)
Fish in 6-12 feet water/shade/slips
Fish going to the windy side
Best eating fish
Mid April" Spawn
Water 56-65 degrees
Fish in four feet of water or less
13.2-14.6 hours of daylight
Females – Sun up and Sun down
Males – All day
Cloud cover is good
Summer: 22-25 feet, under lights
Fall: Fish get active at 65-70 degrees.
Dark water 4-8 feet
Clear water 6-12 feet
Winter: Drop down to 25-30 feet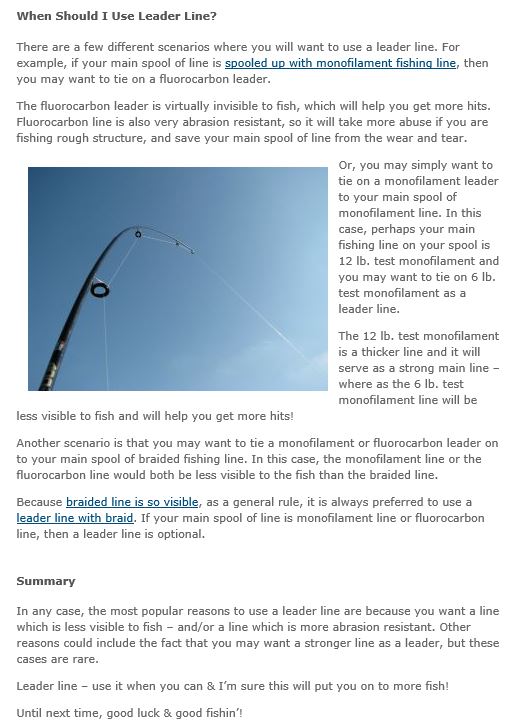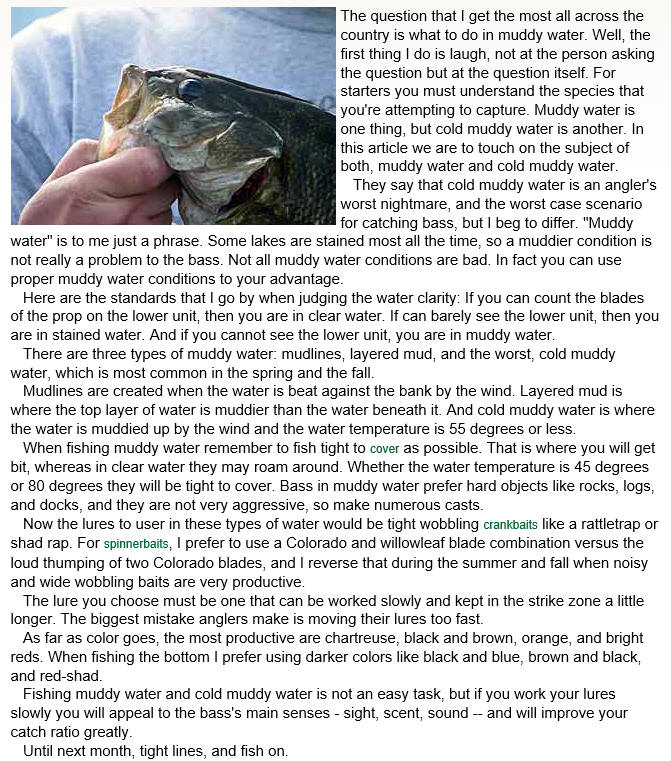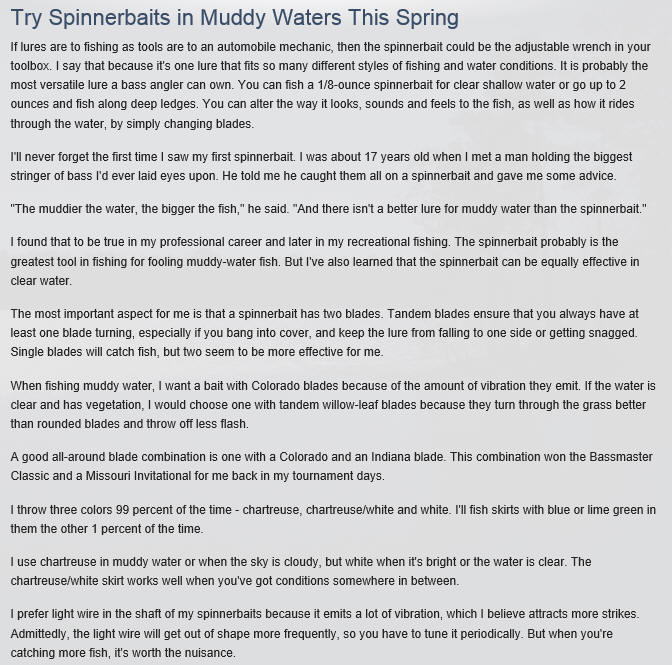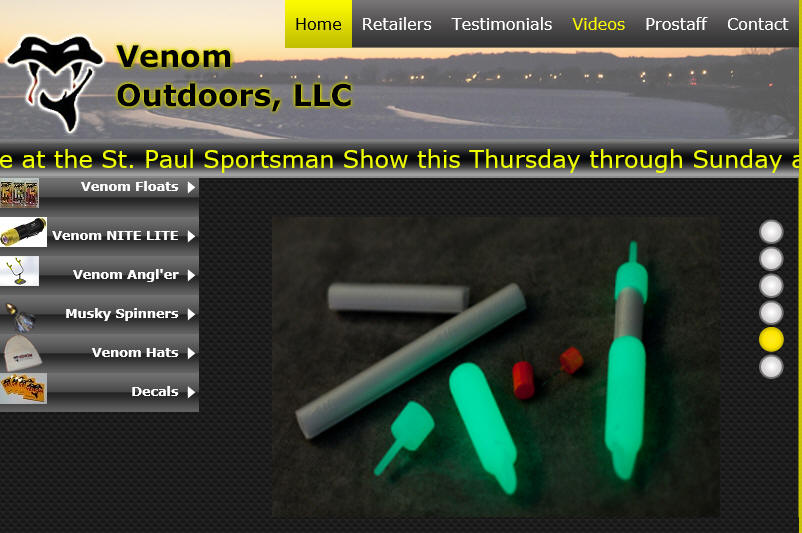 __________________________________________
Mighty Bite nano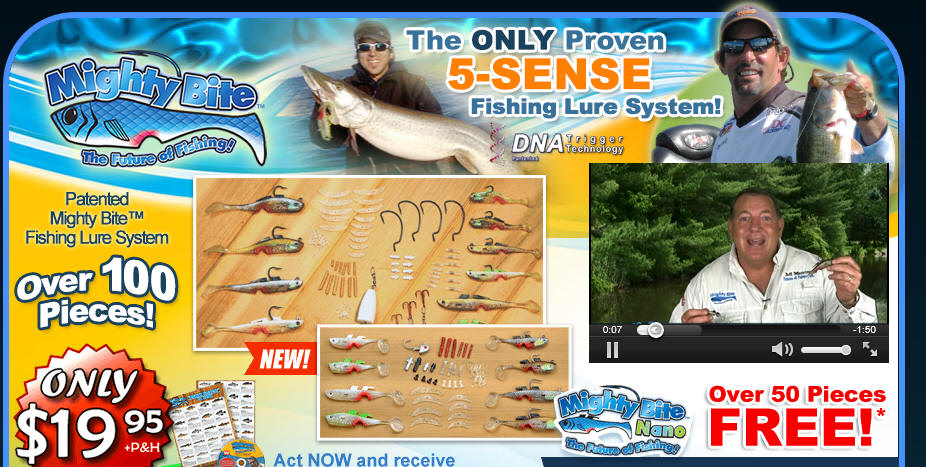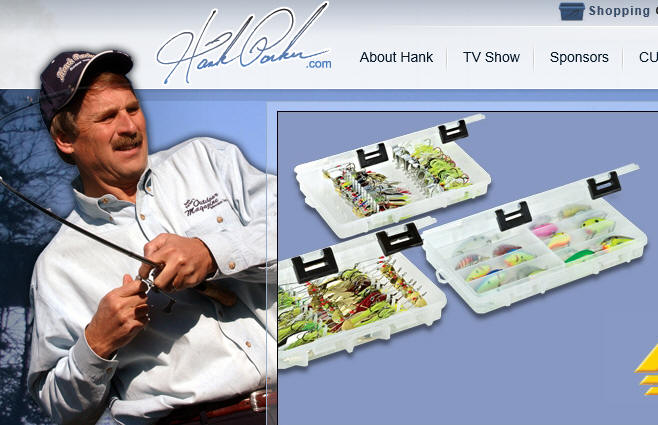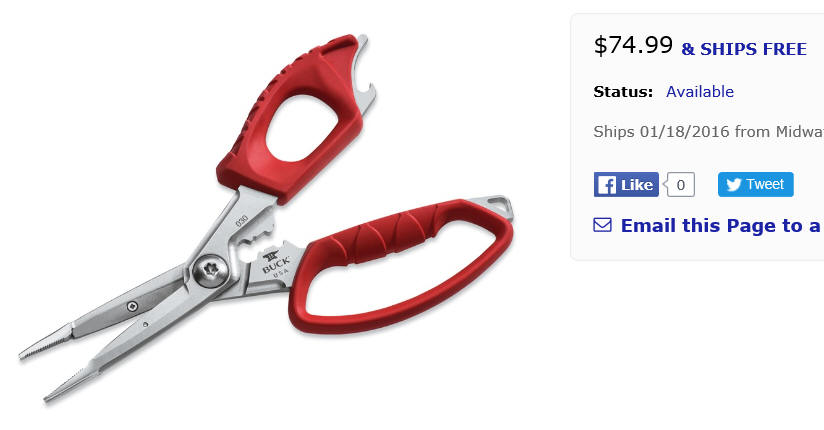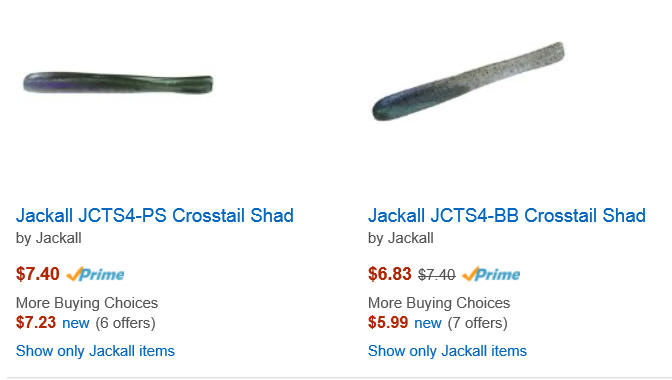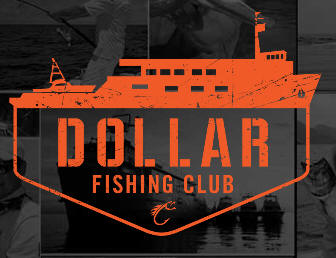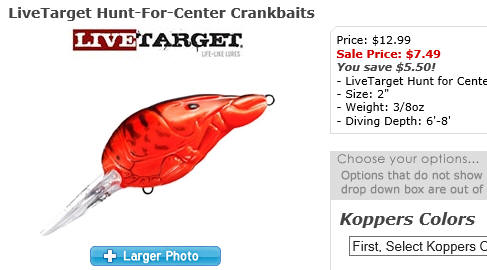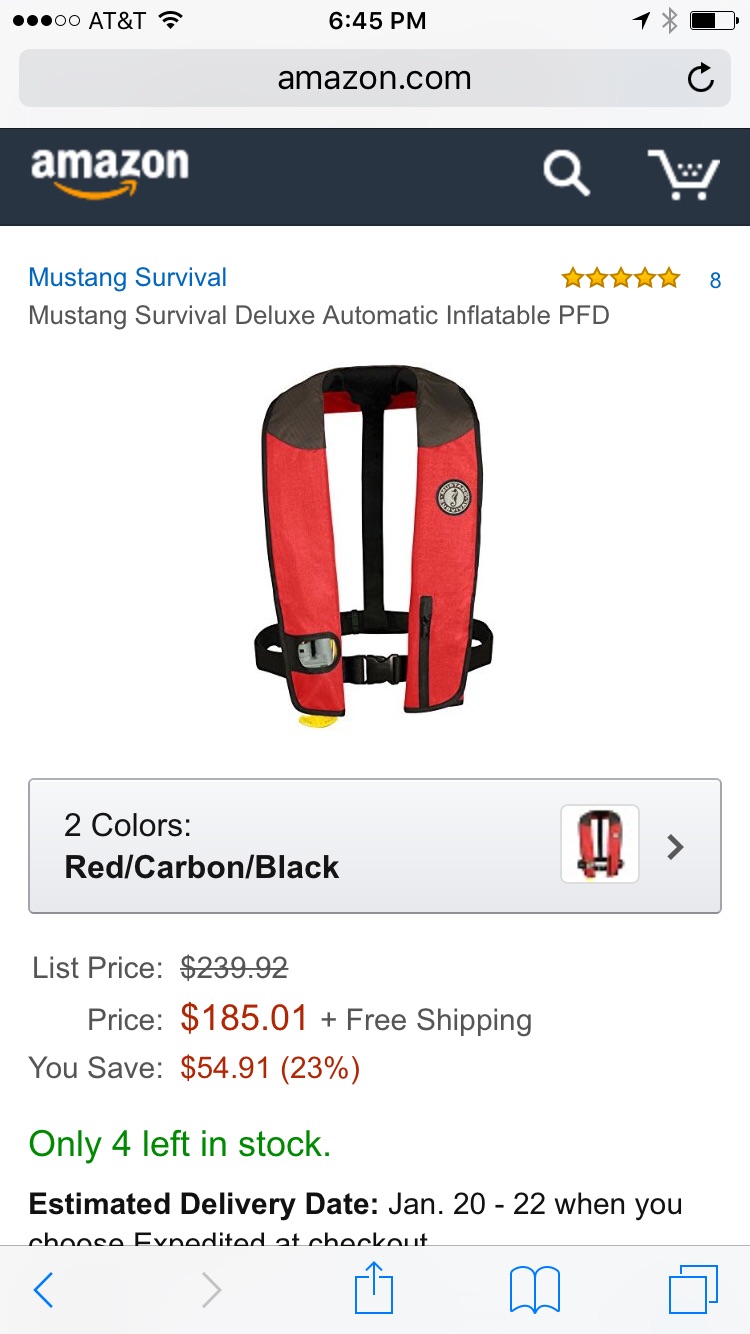 _________________________________________
From "Britt Myers breaks down jig fishing" video
Wiggle 1/2 oz flipping jig with a Berkely chigger crawl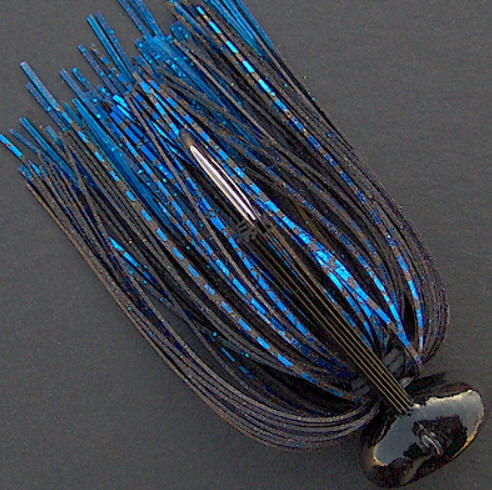 Clear water or fishing slow; switches to a War Eagle finesse jig with a Berkely chigger crawl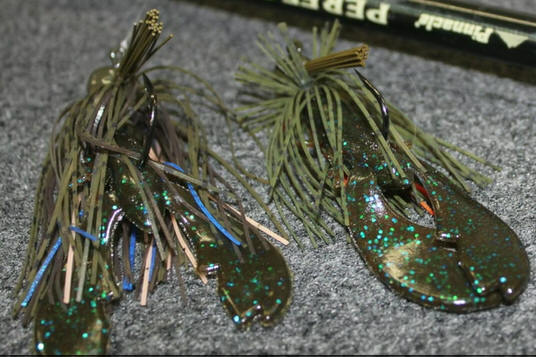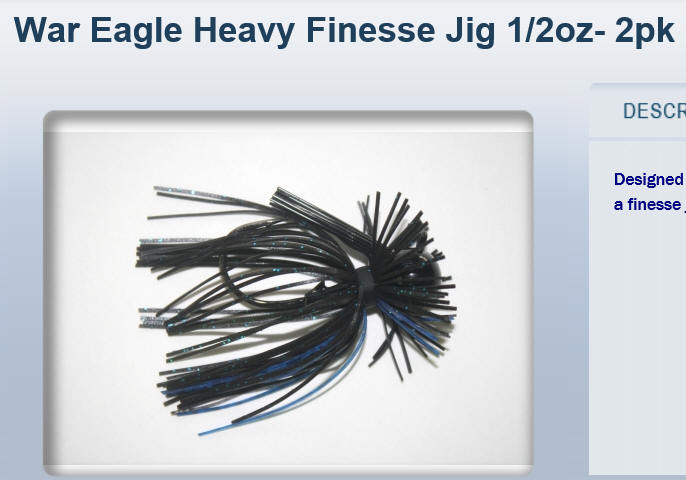 _________________________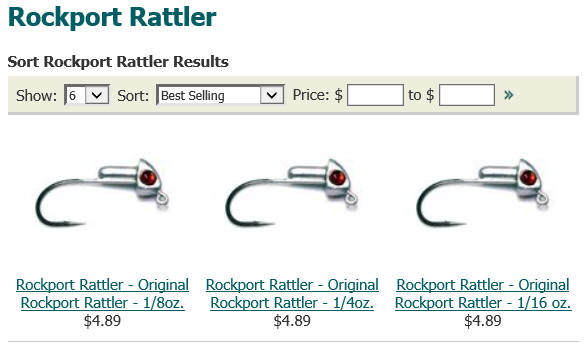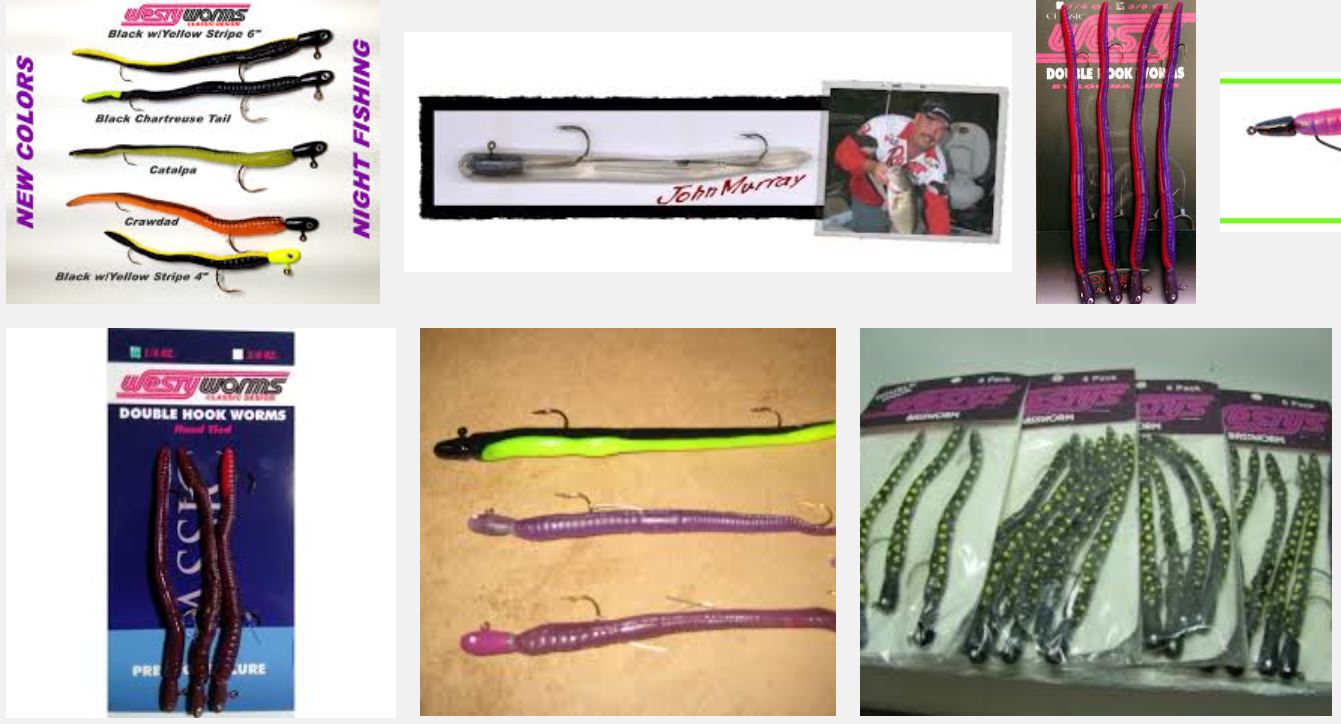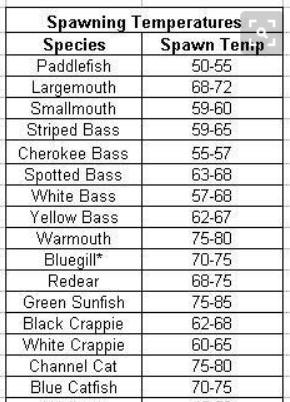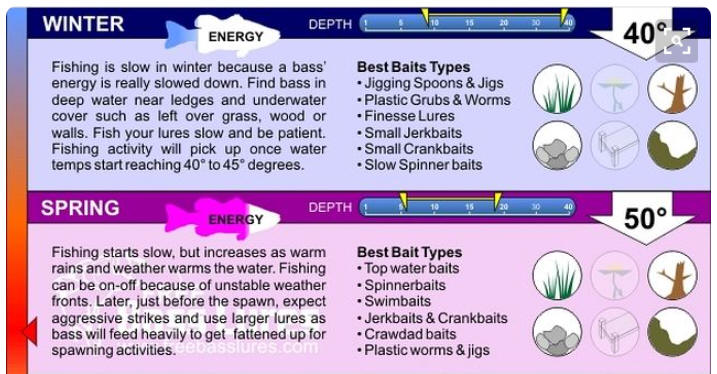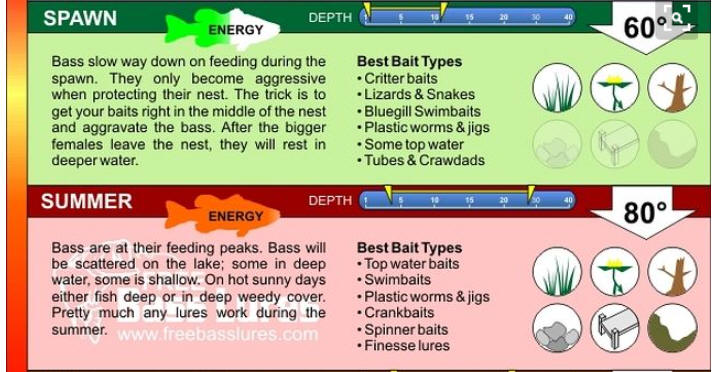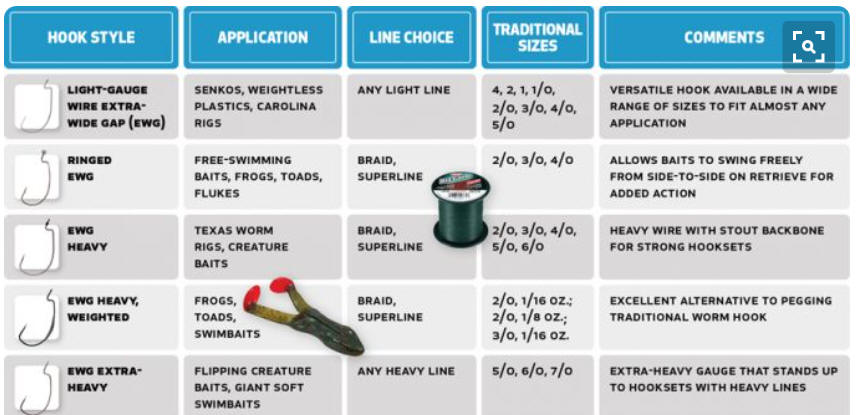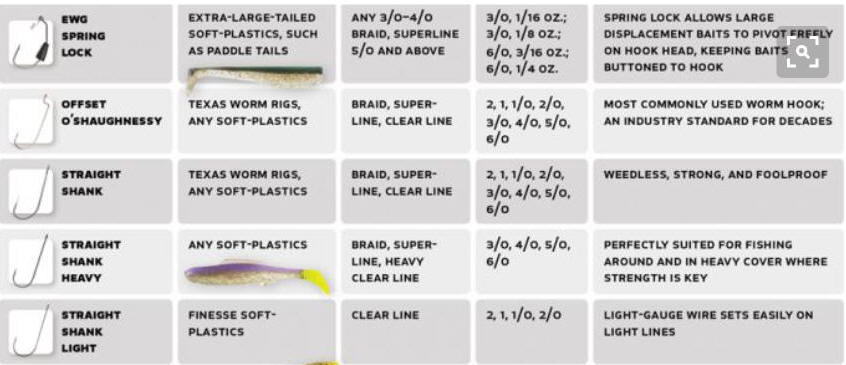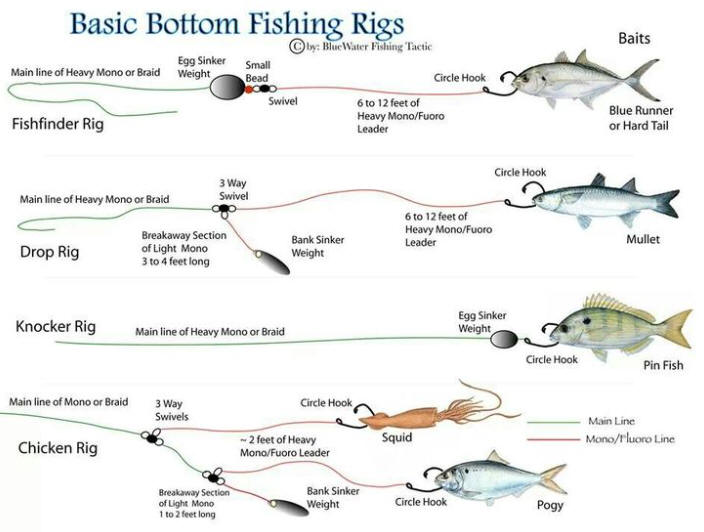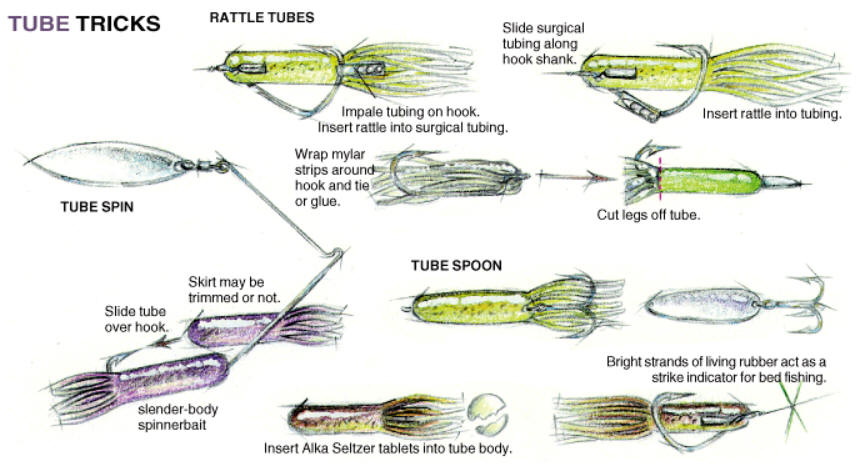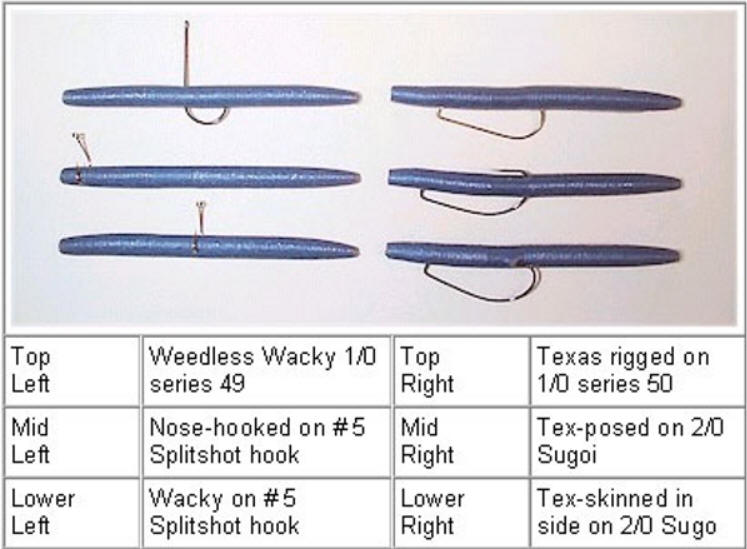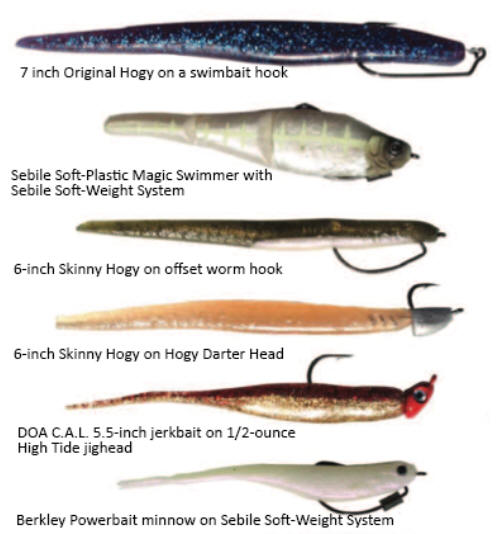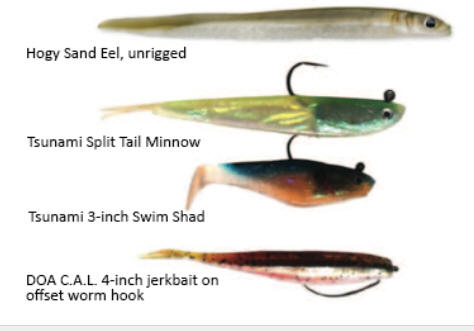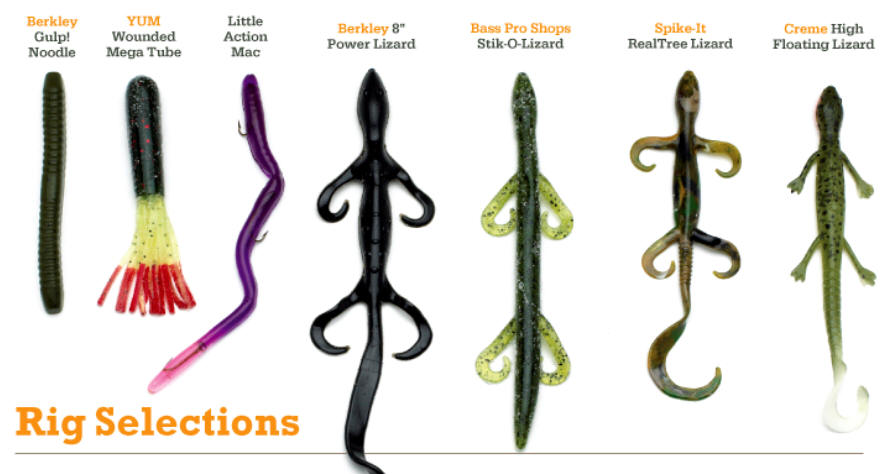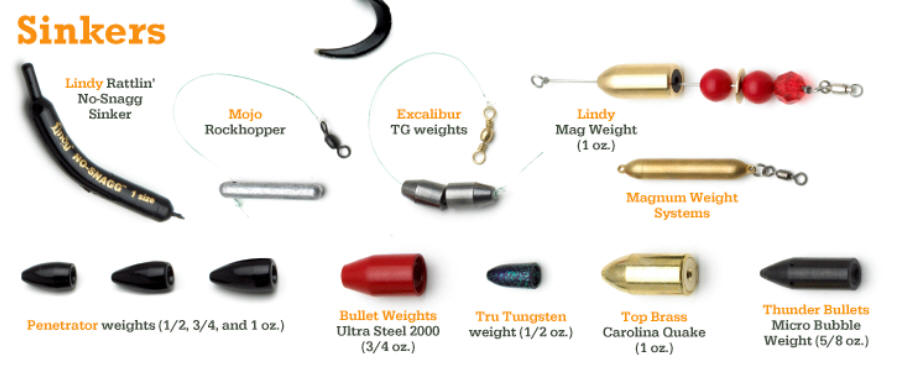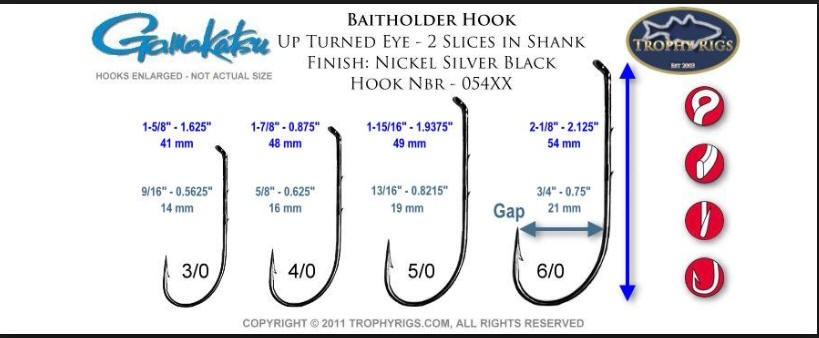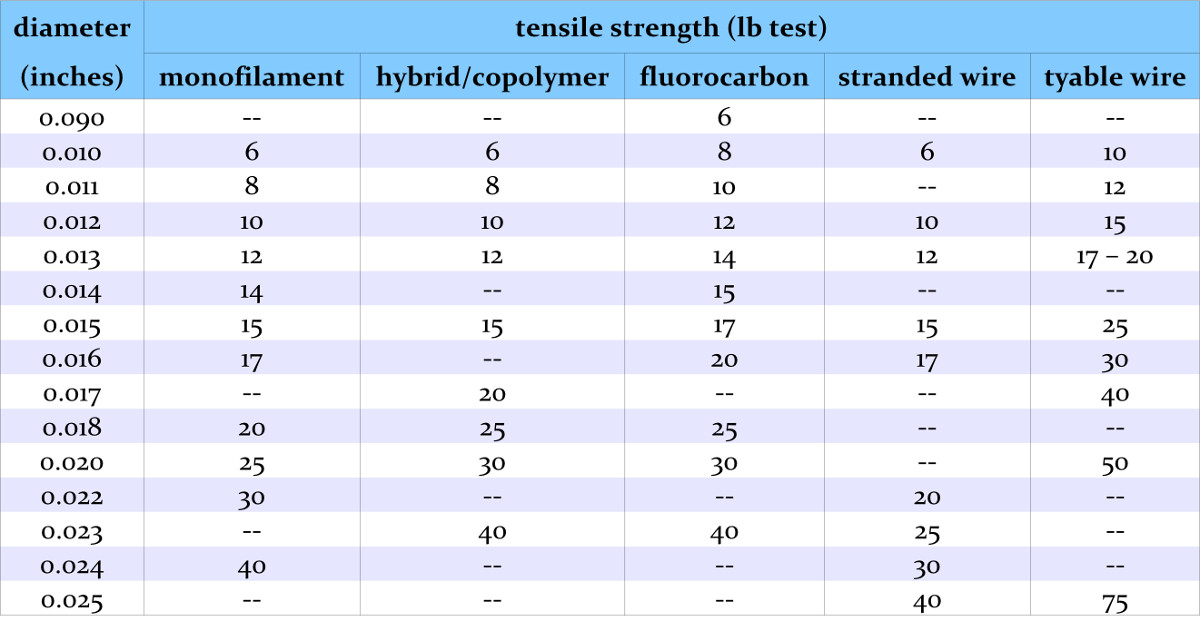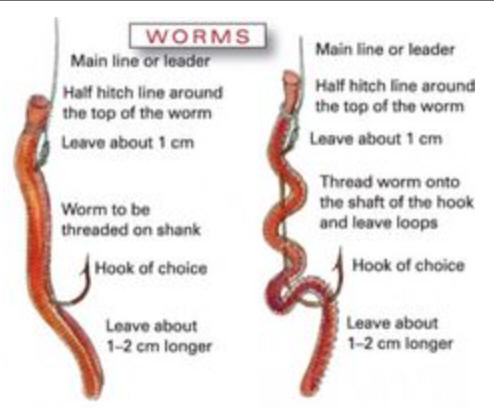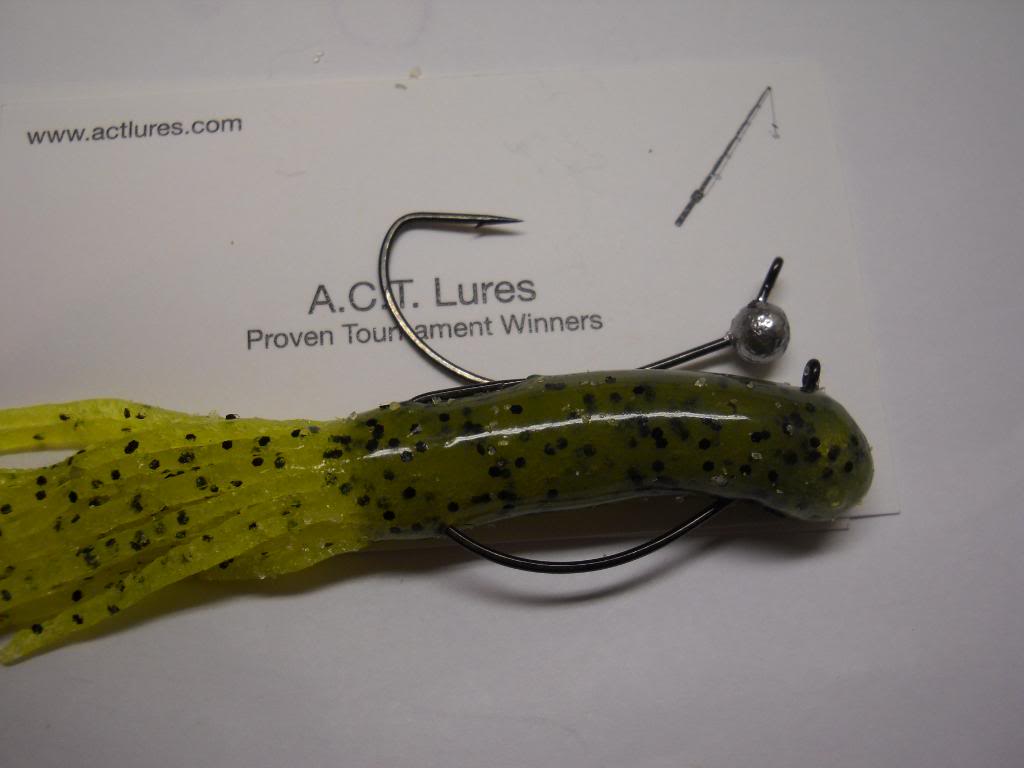 ____________________________
Straight shank with bait keeper (he showed with a drop dead craw as s flipping bait).

Shallow water swim bait on a hook with a screw lock.

Power stick off set hook for stick style baits

Soft plastic jerk bait (baits with big belly)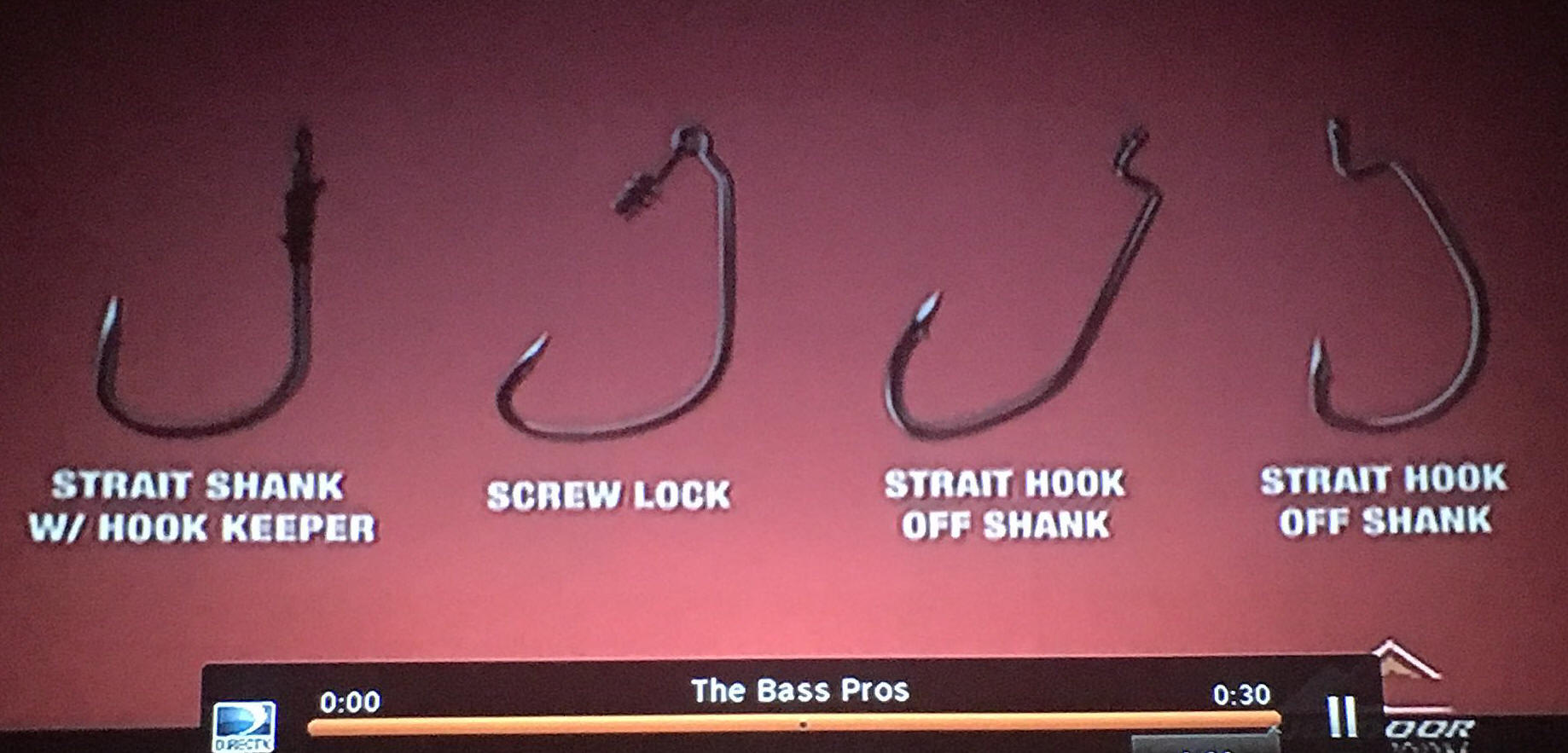 ______________________
Summertime dock fishing bass
Bluegill colored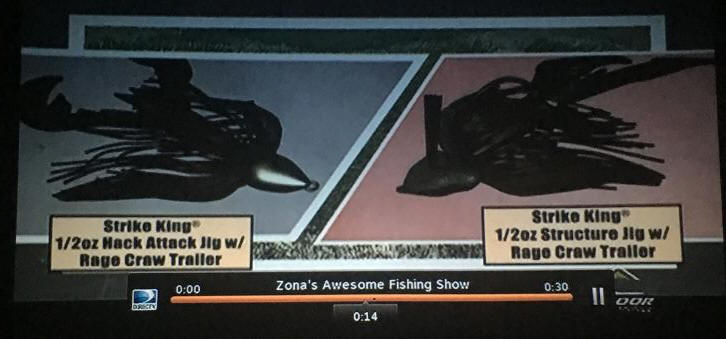 ______________________________
mirrolure little John xl sub surface. reel fast and erratic.
Bone colored she dog-top water
17m mirrodine twitch twitch exaggerated pause. 4-5 feet water.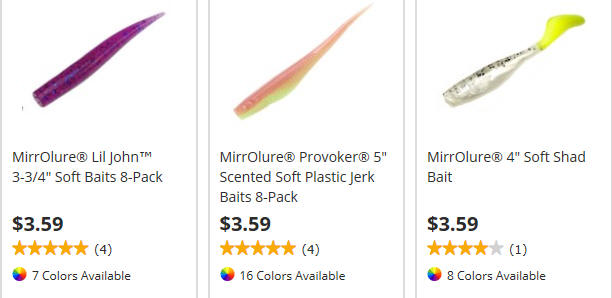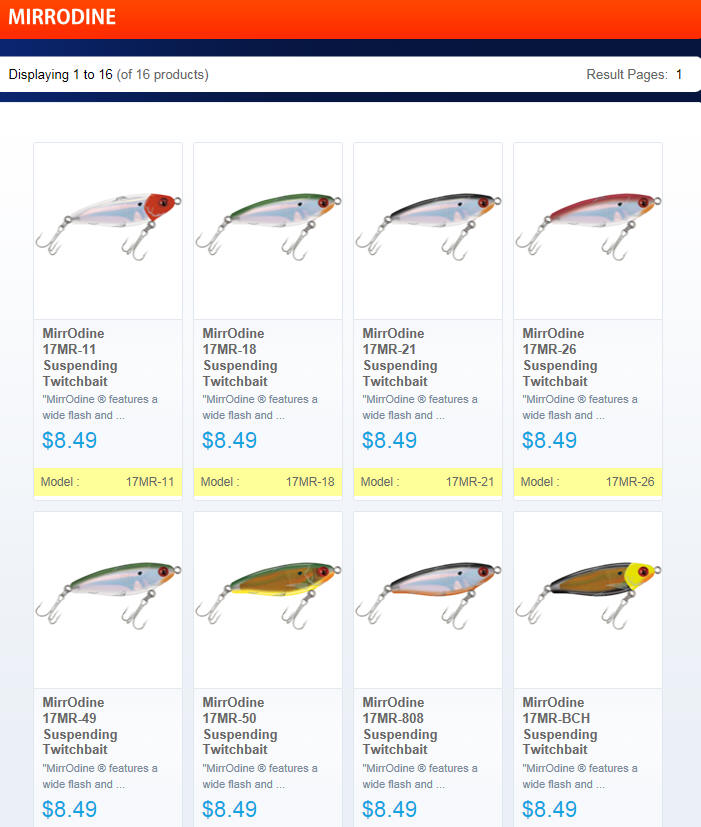 _________________________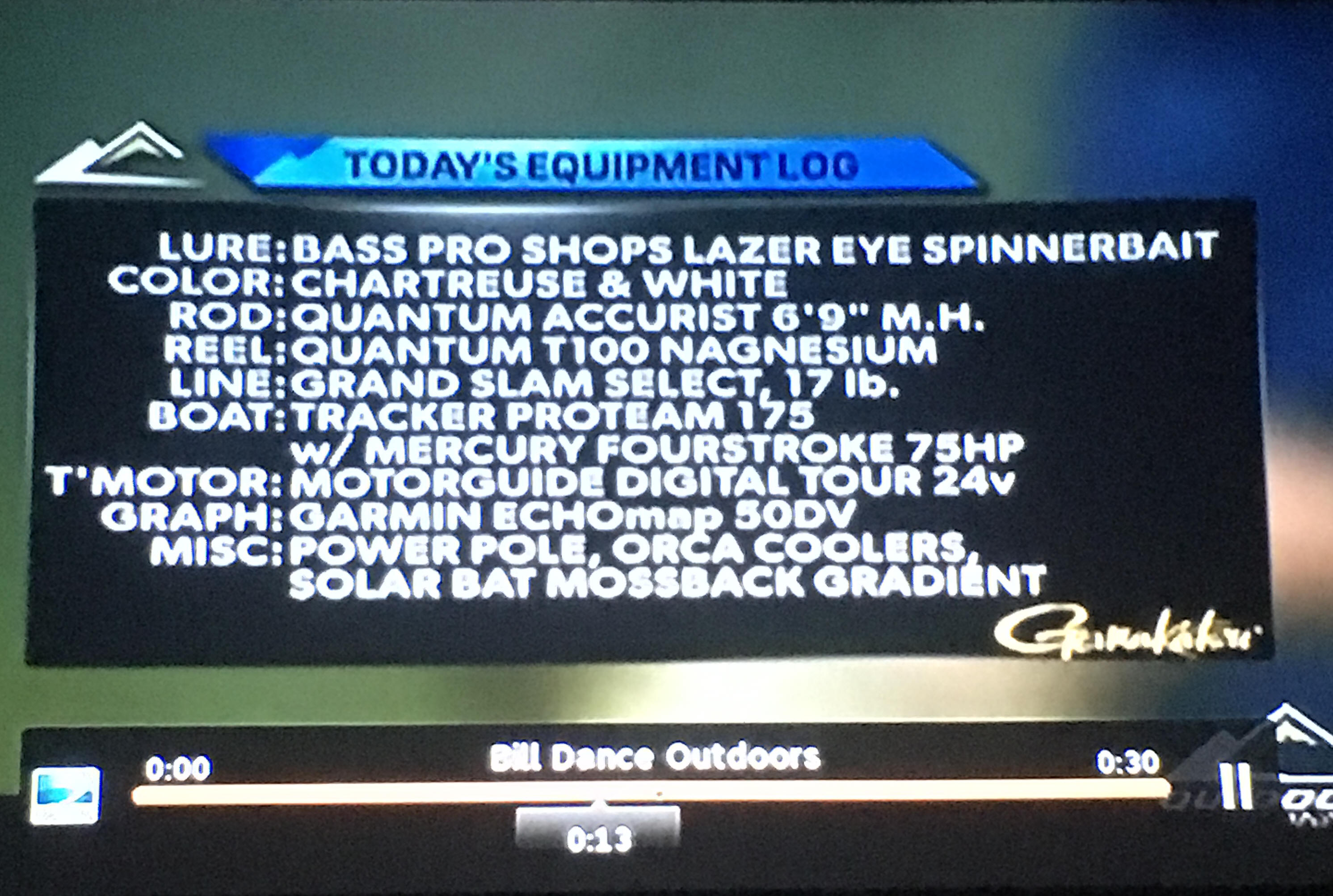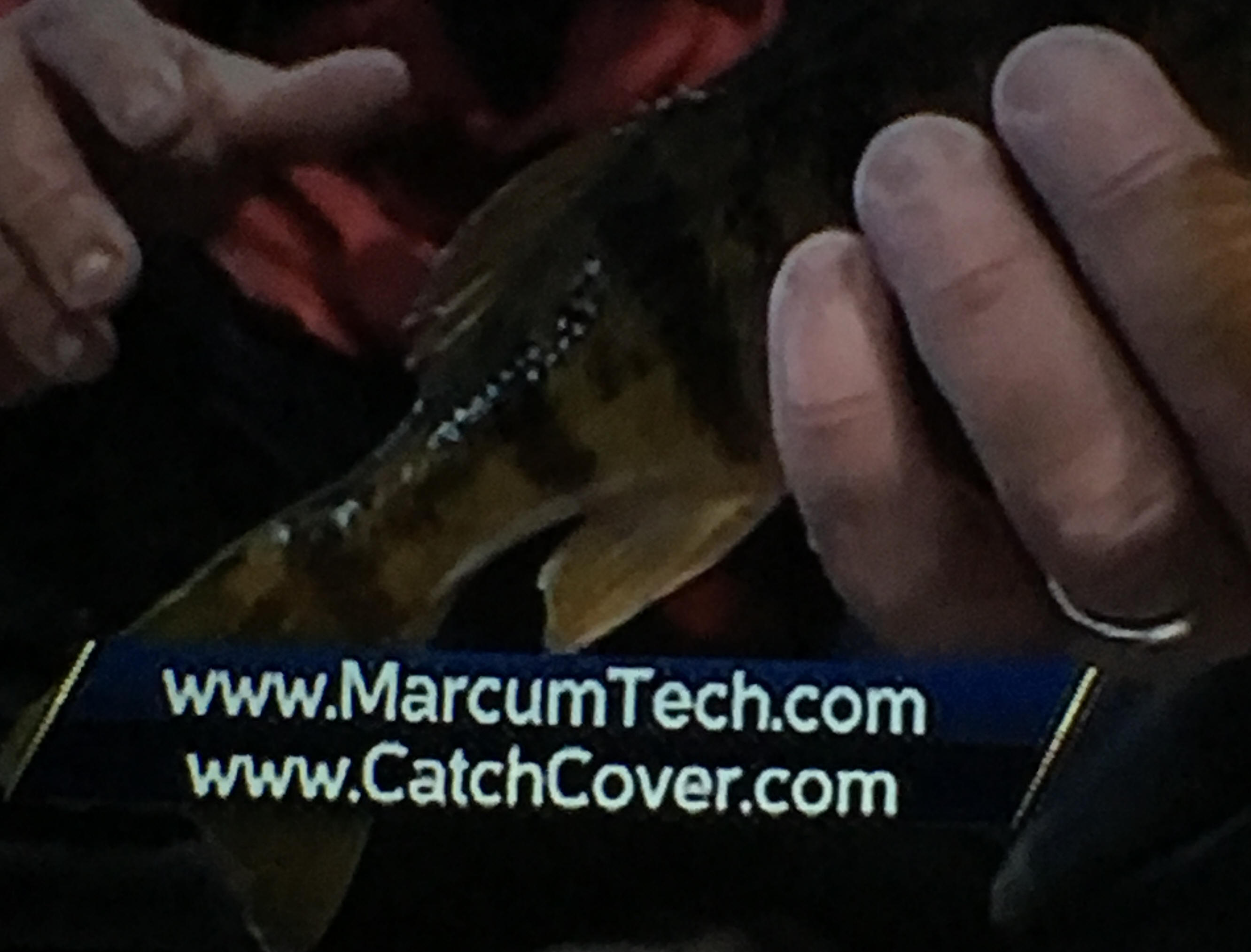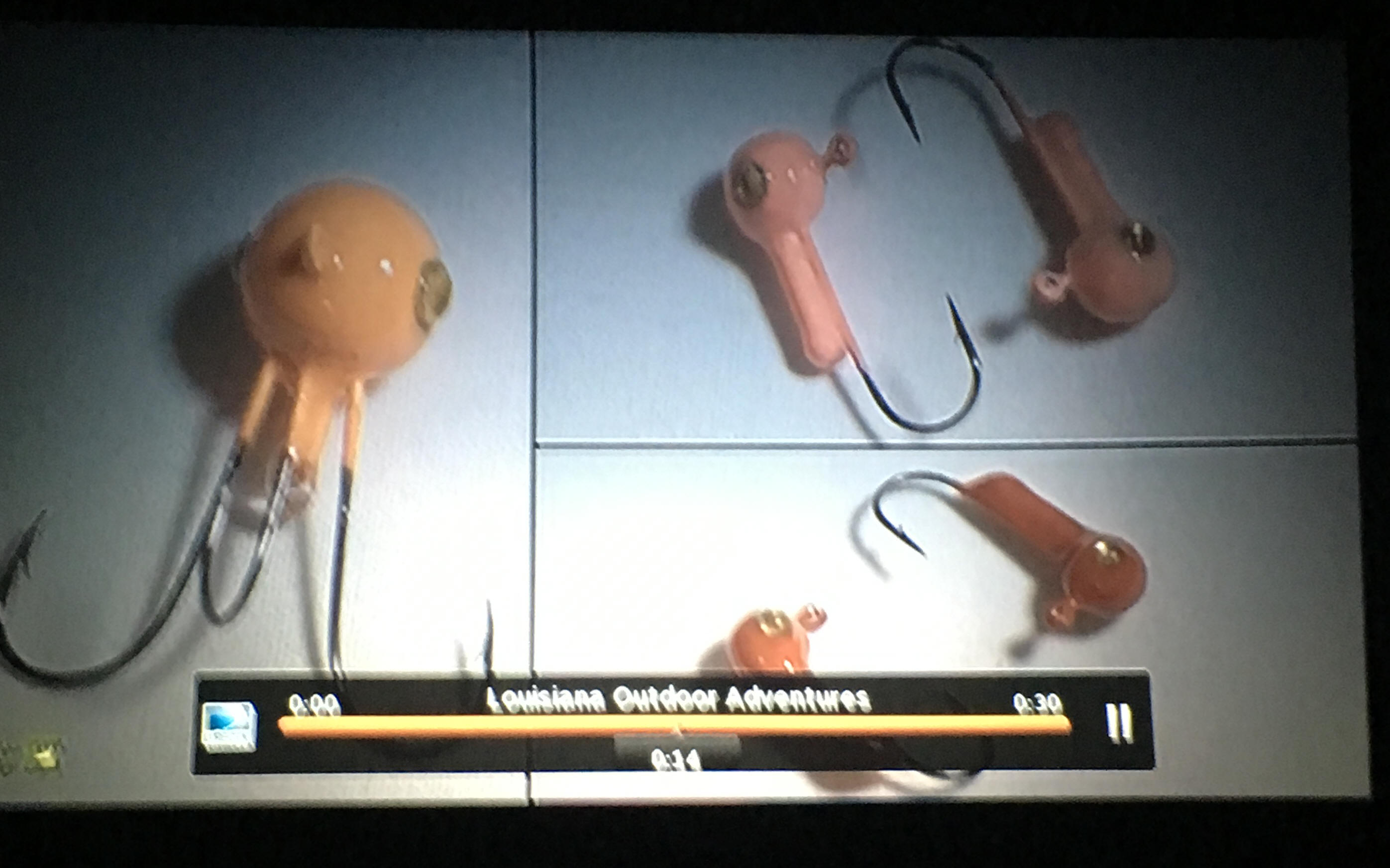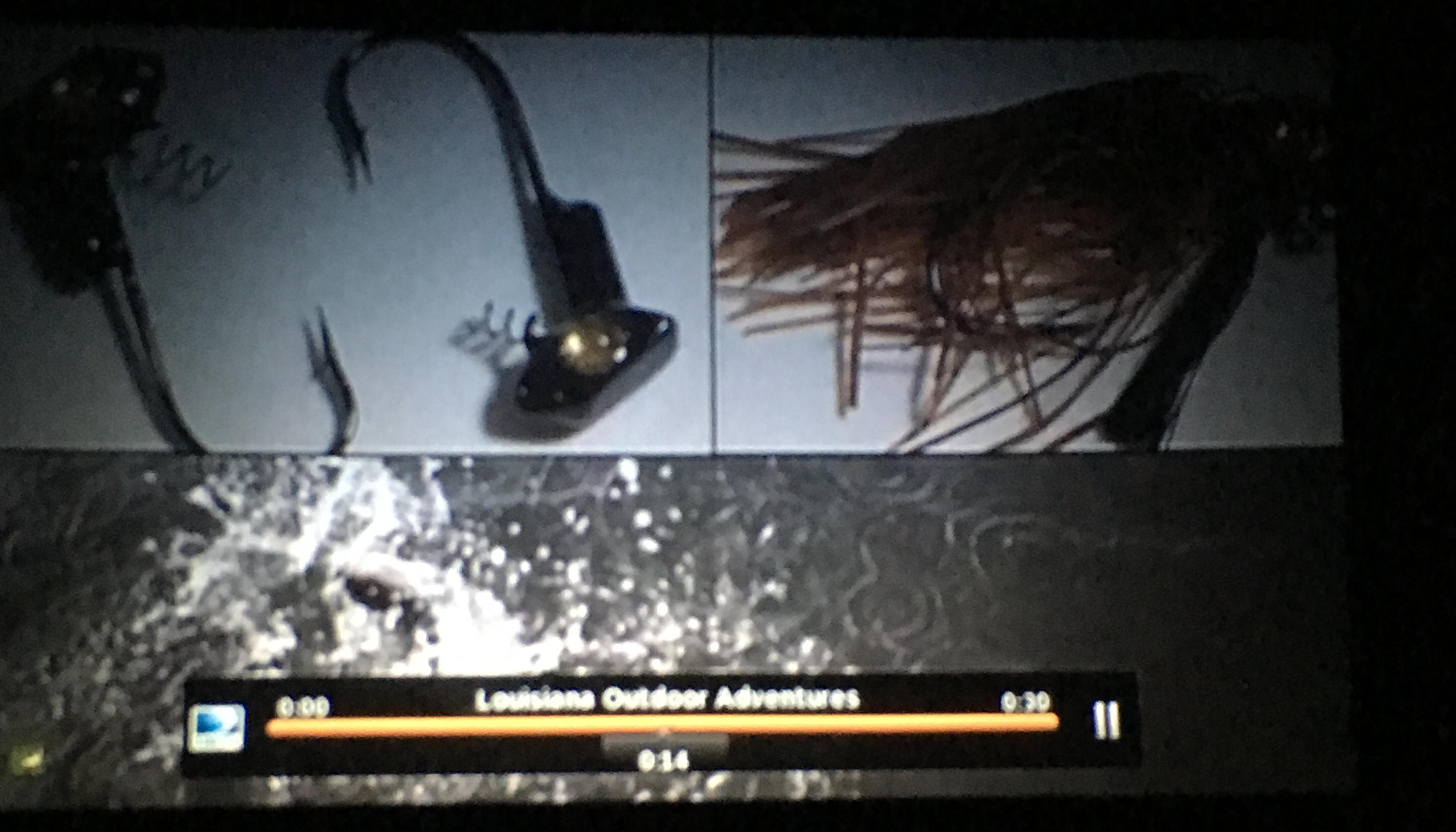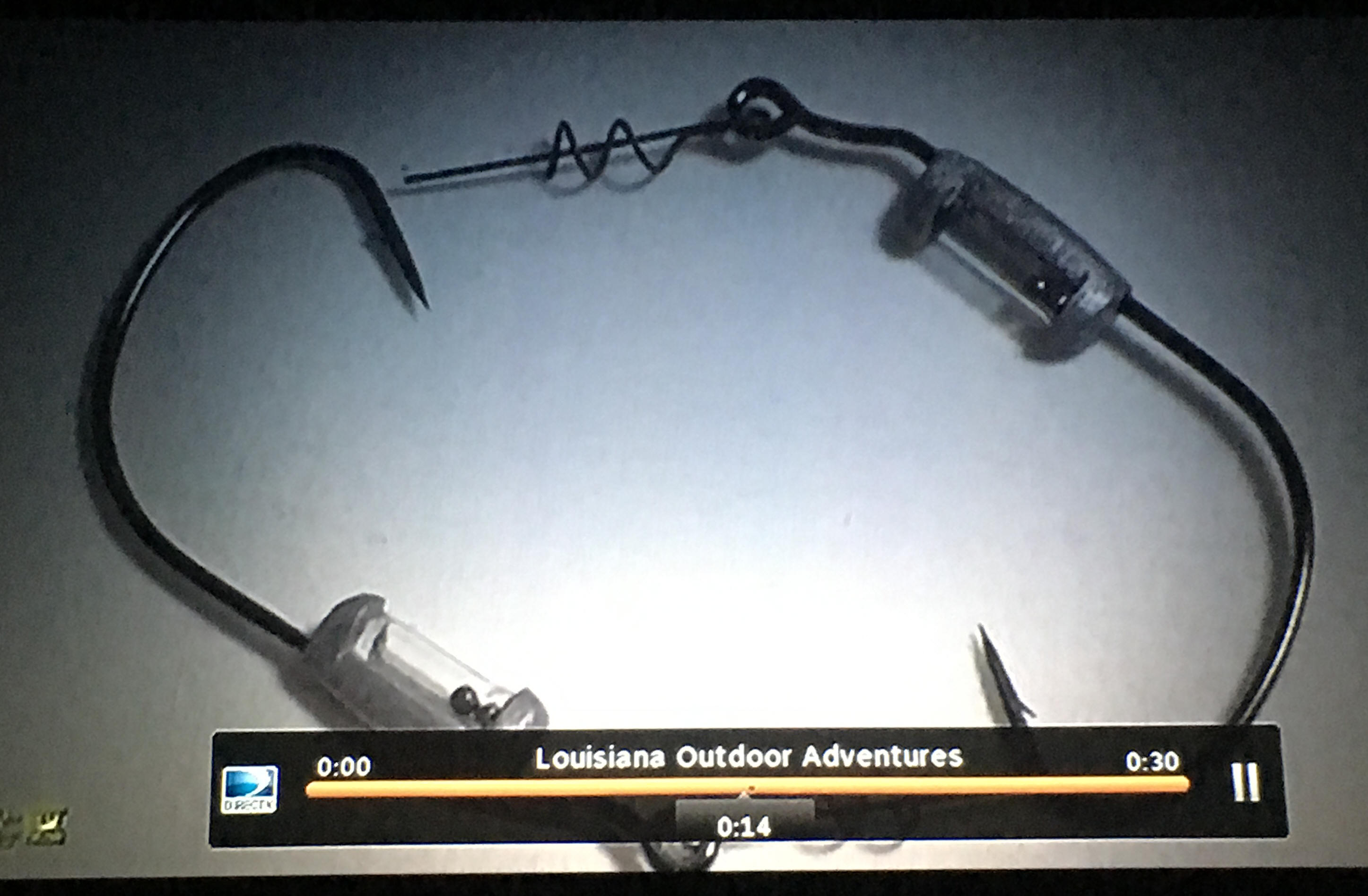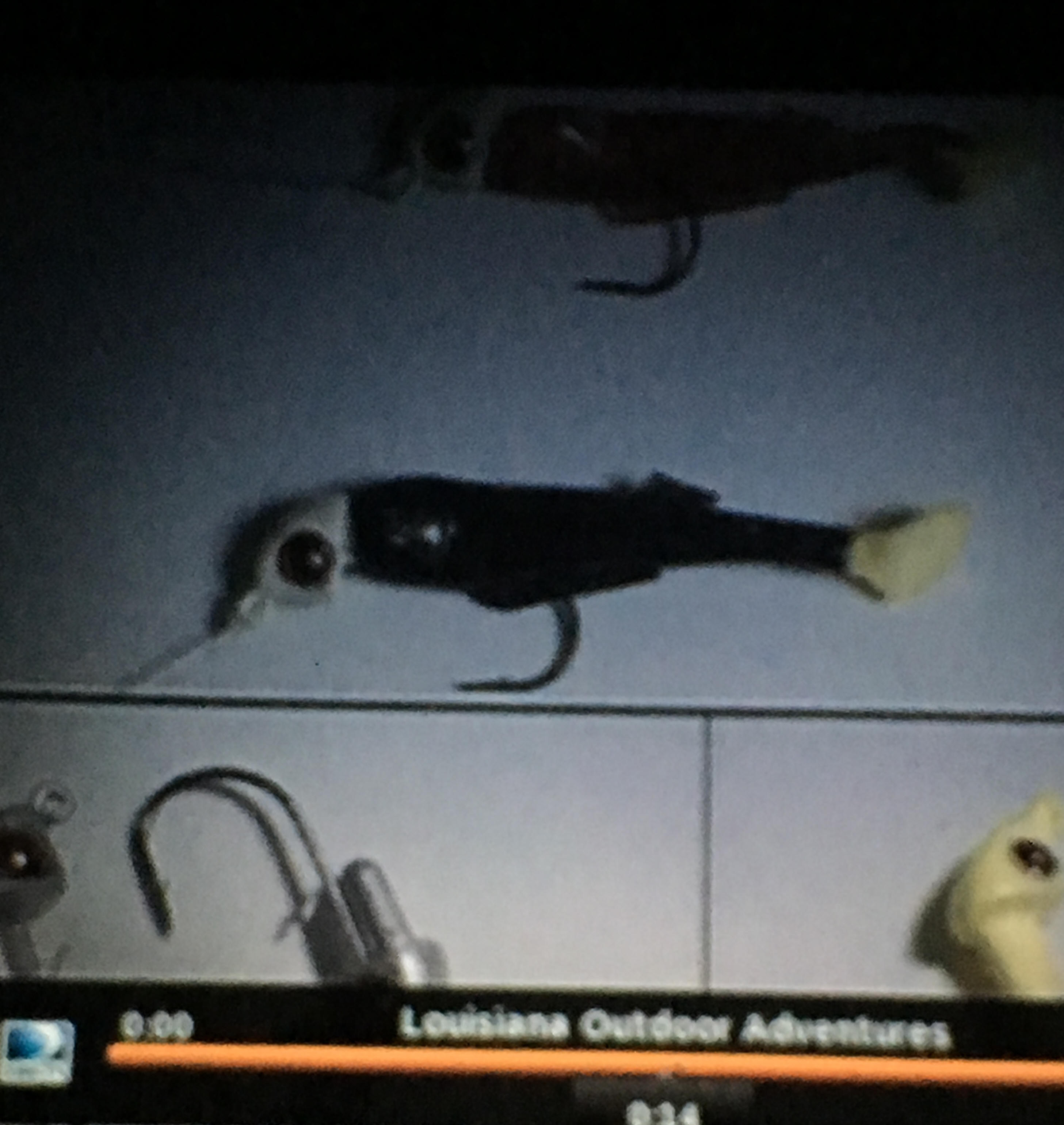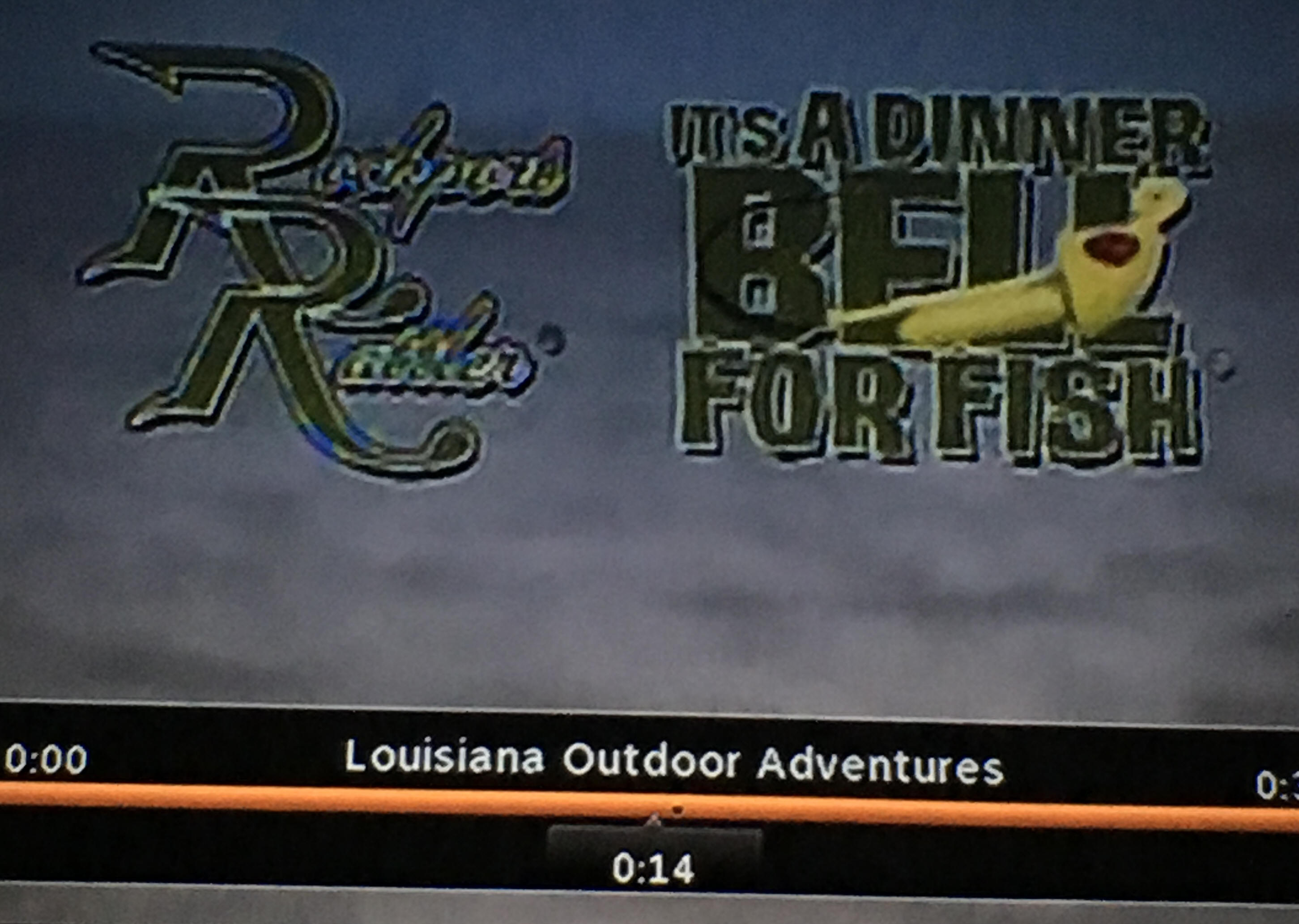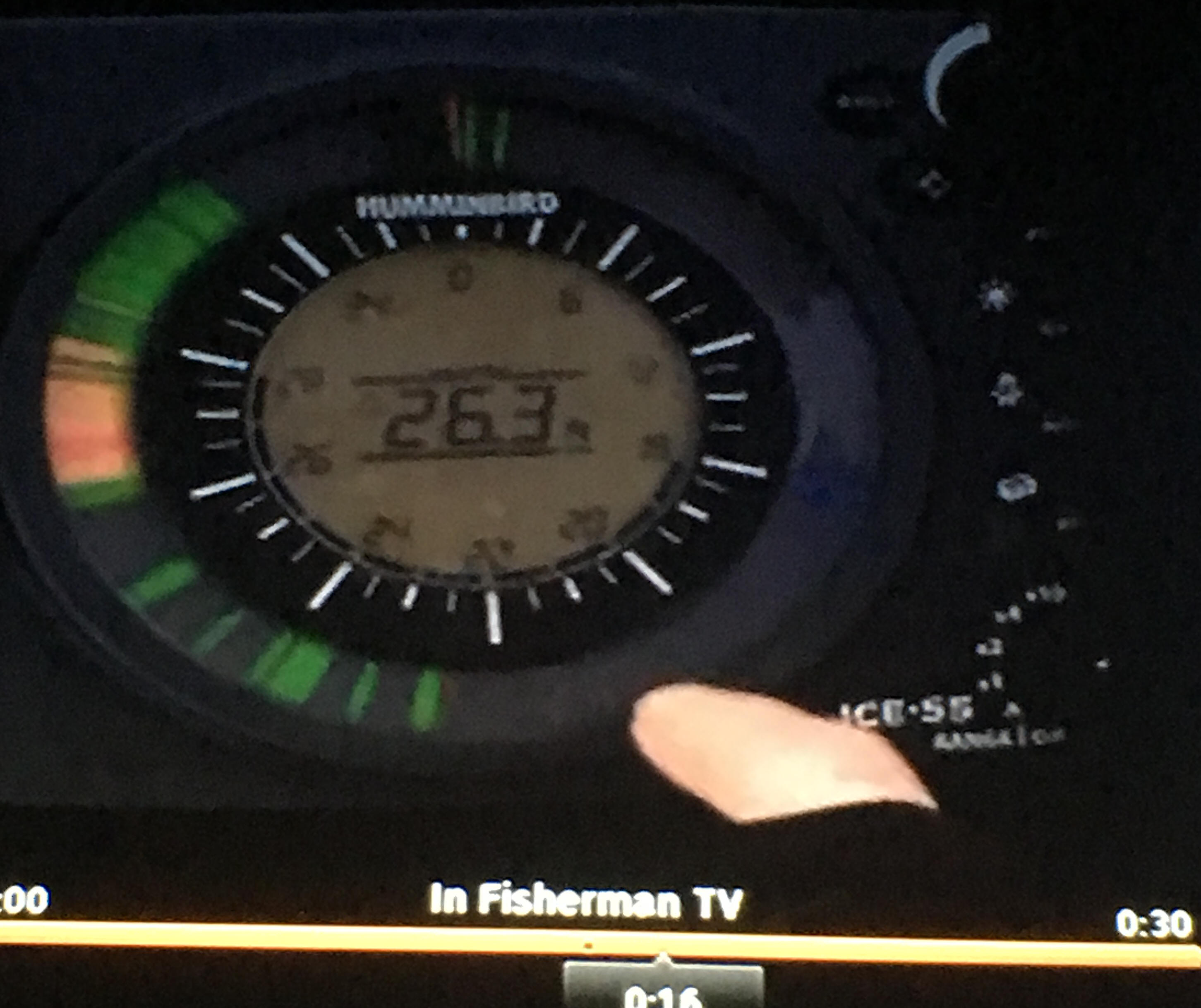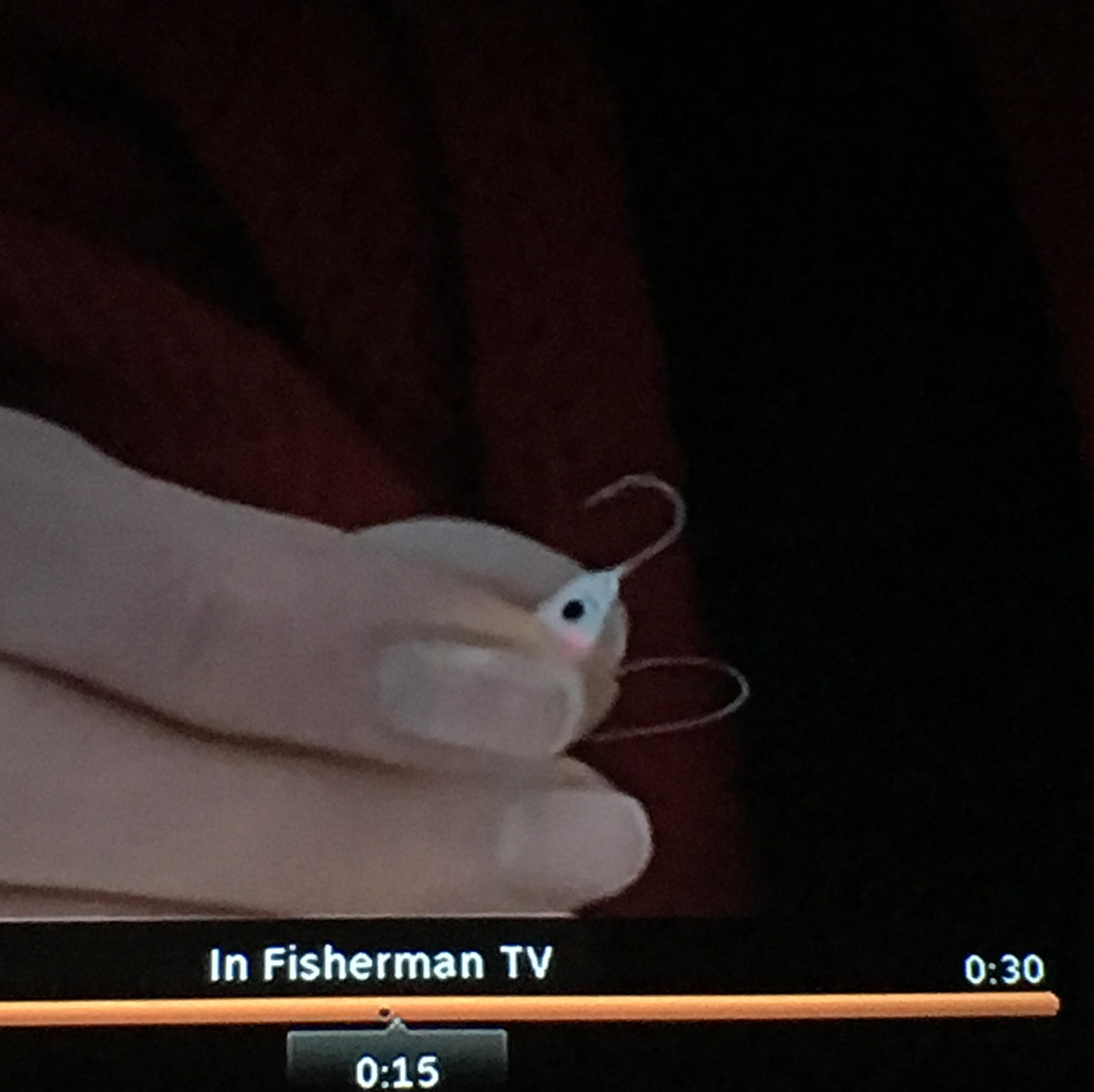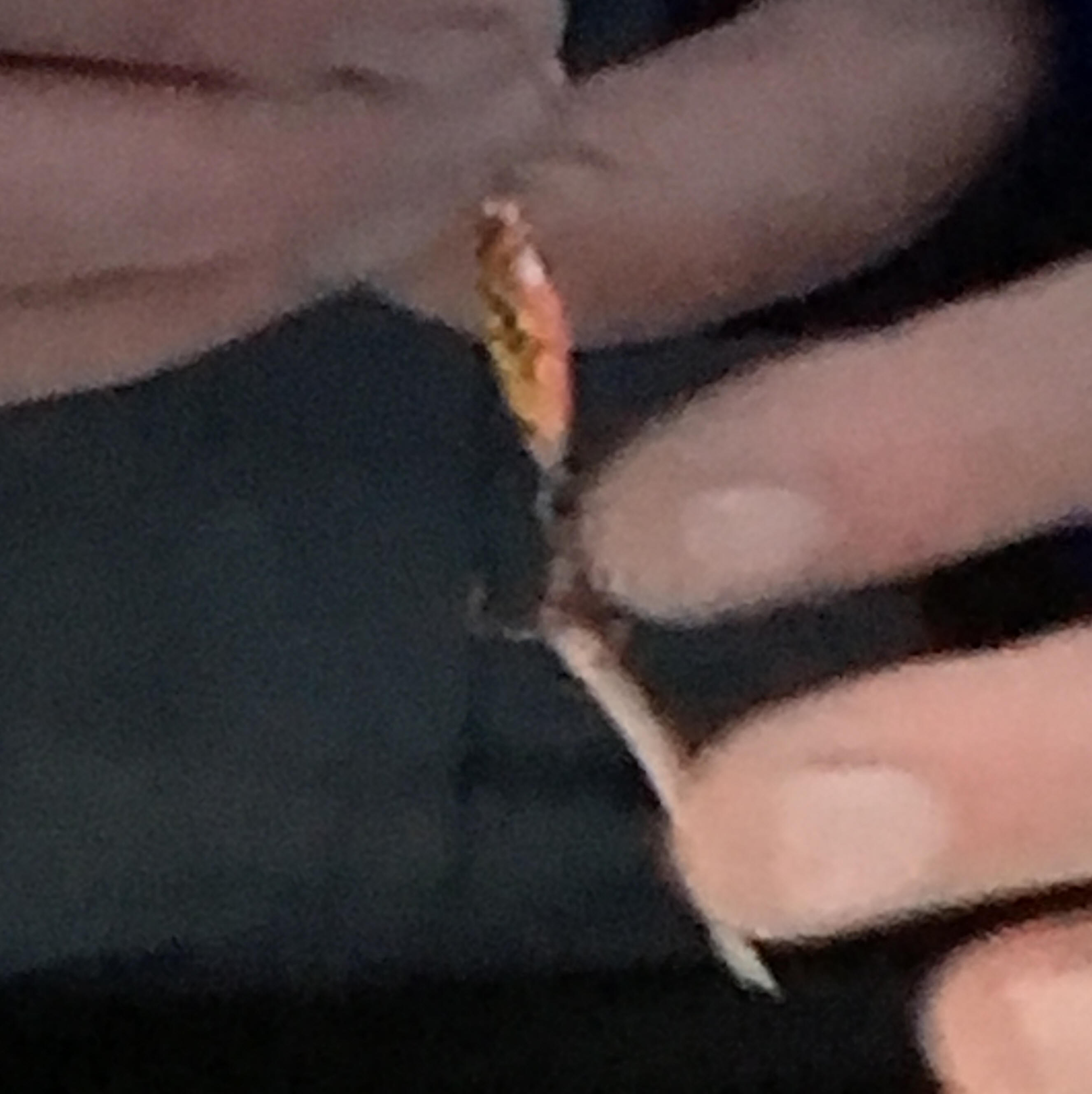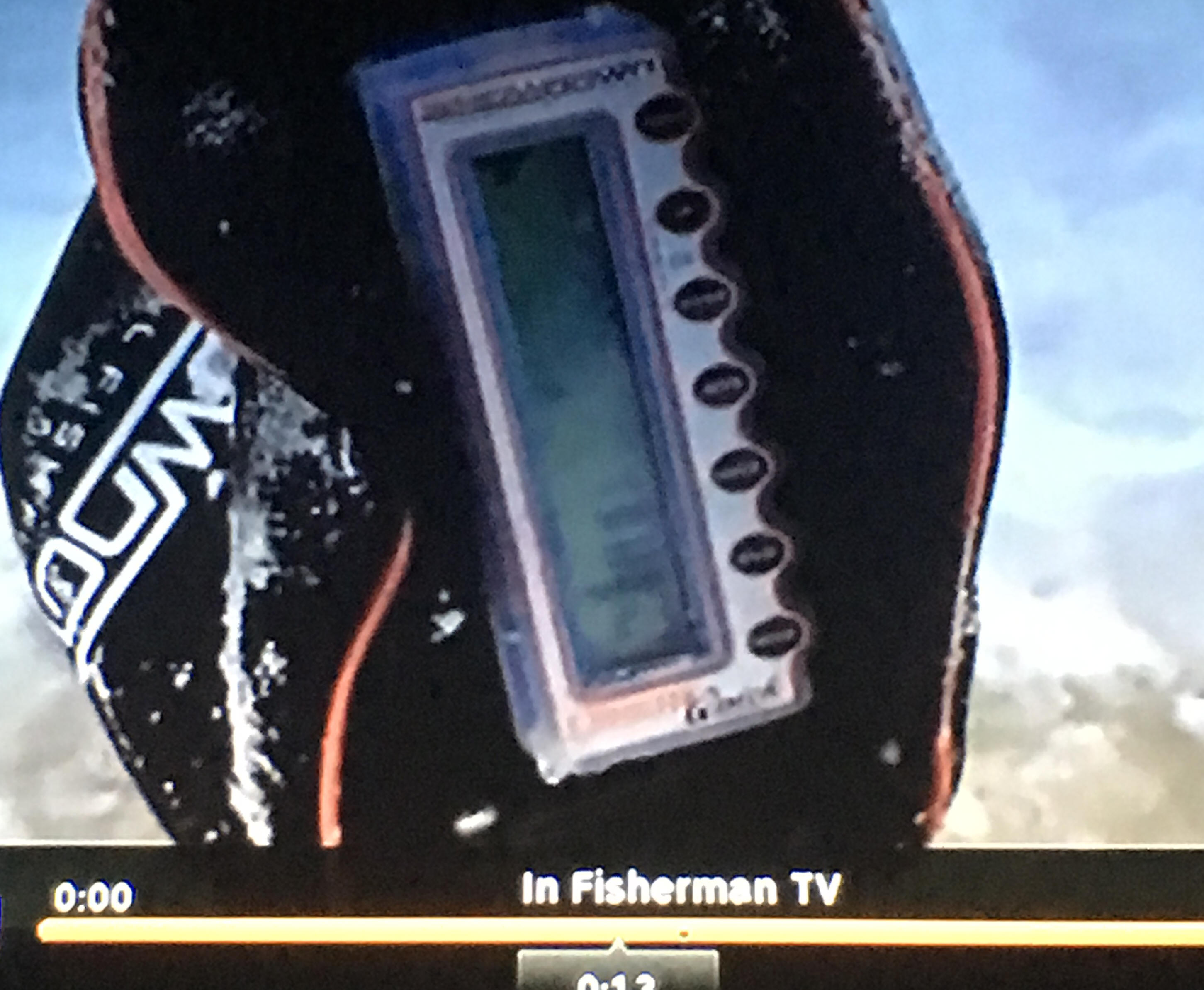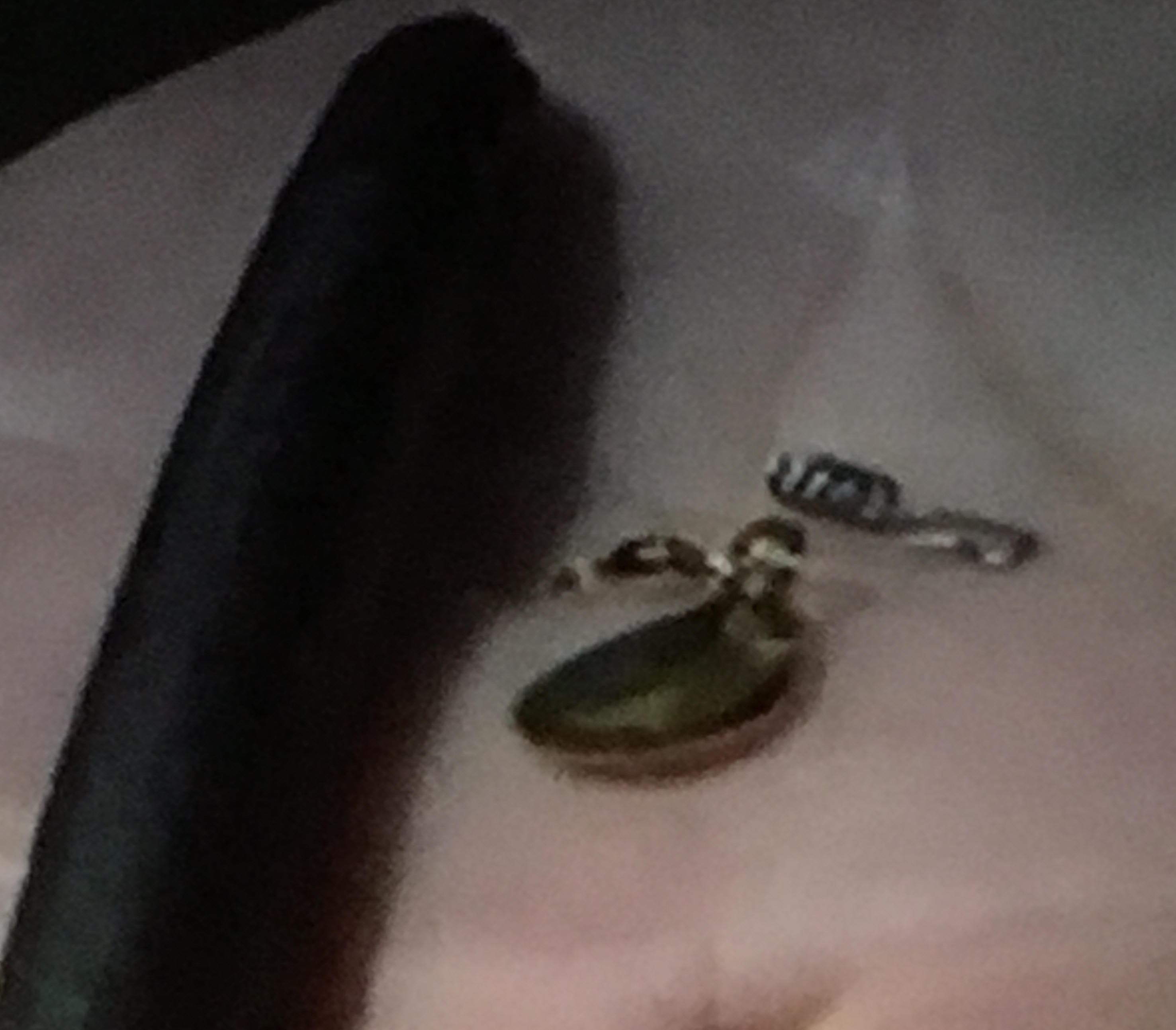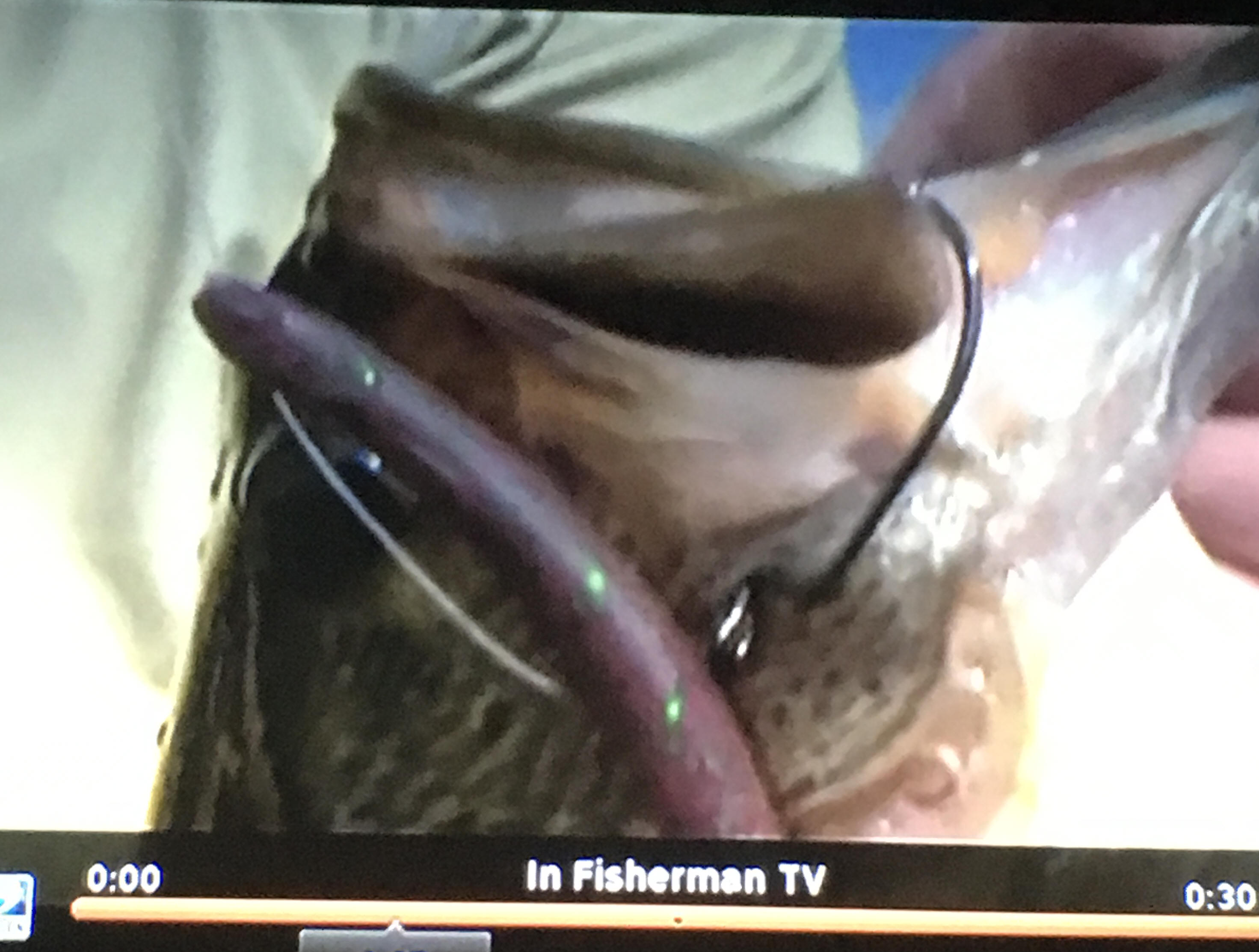 _____________________
Lures
Ned Rig-Elastic, slow decent, and stands up on bottom
Use ElaZtech with mushroom head jig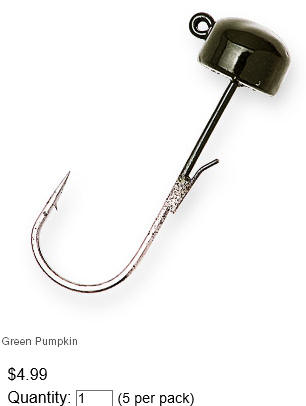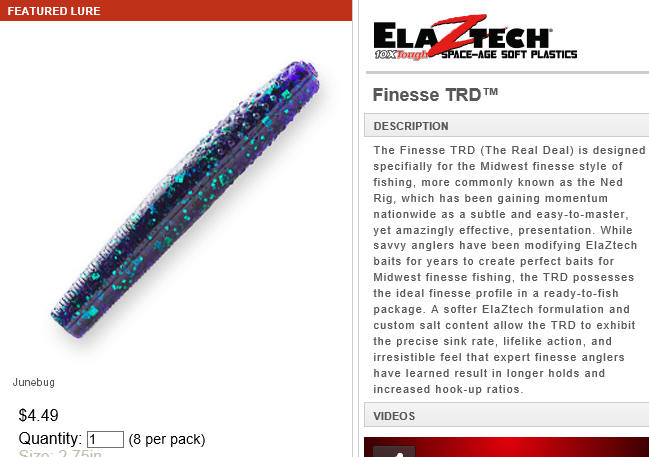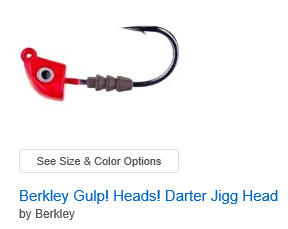 Chickytackke.com Rockport Rattlers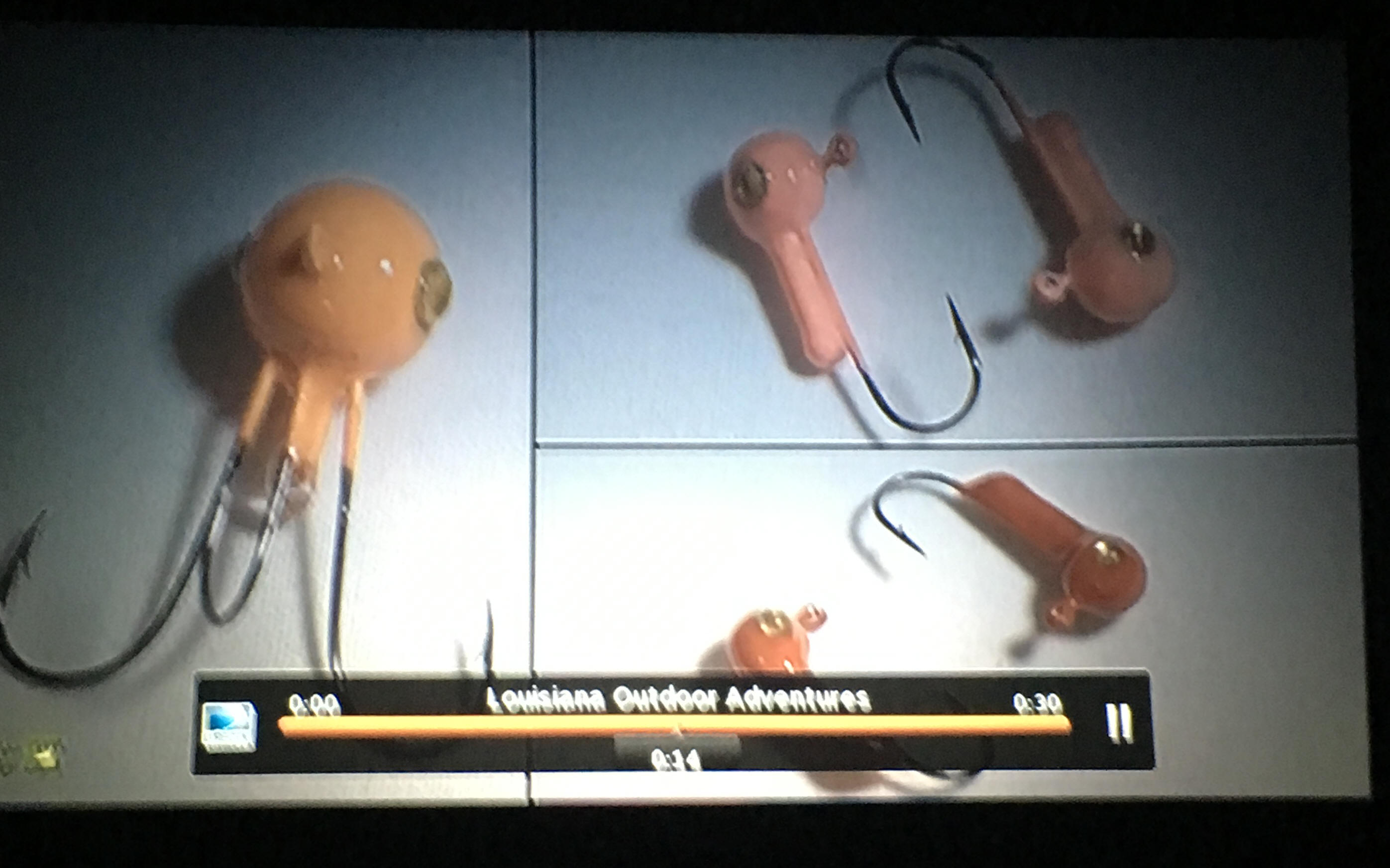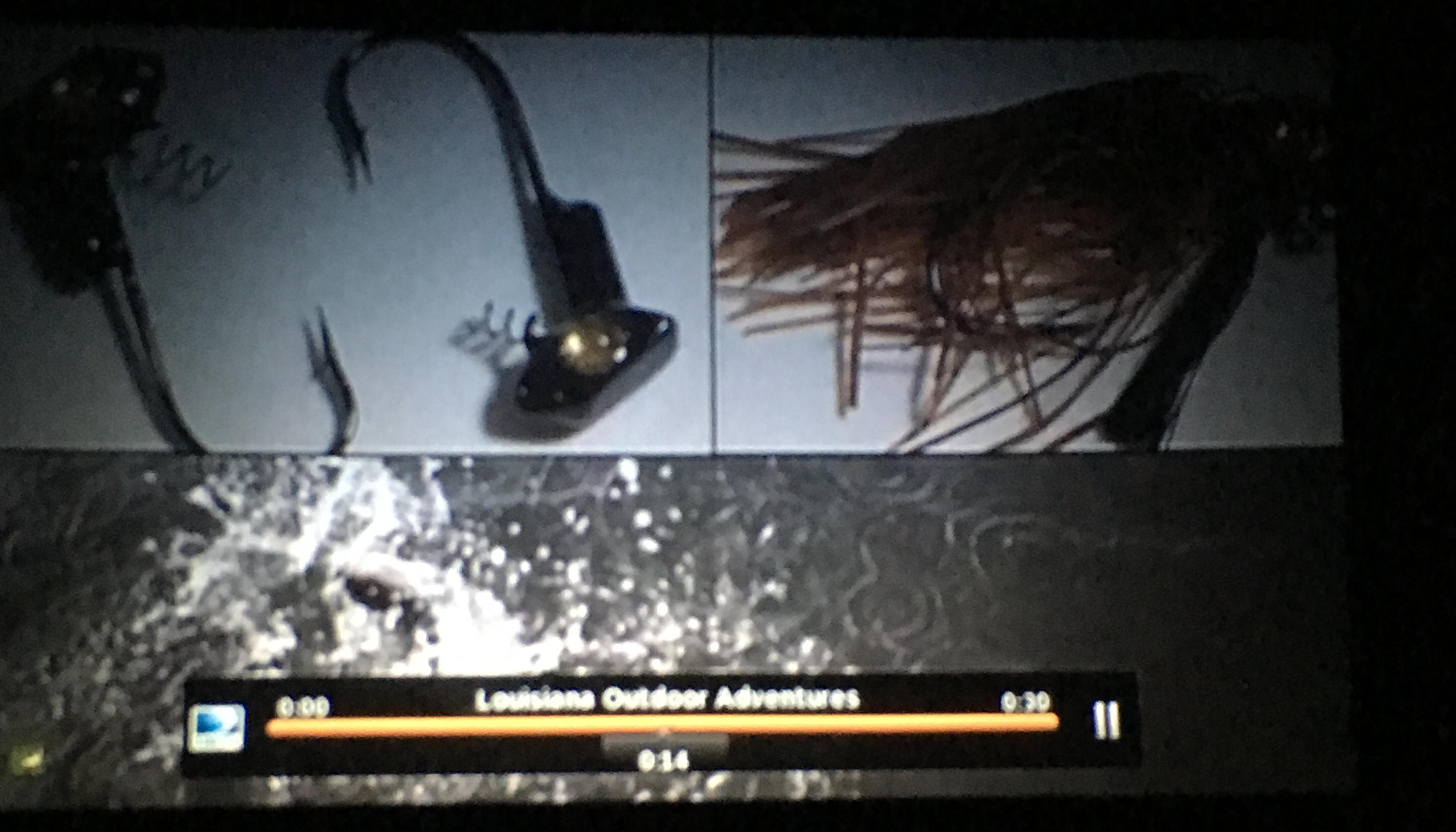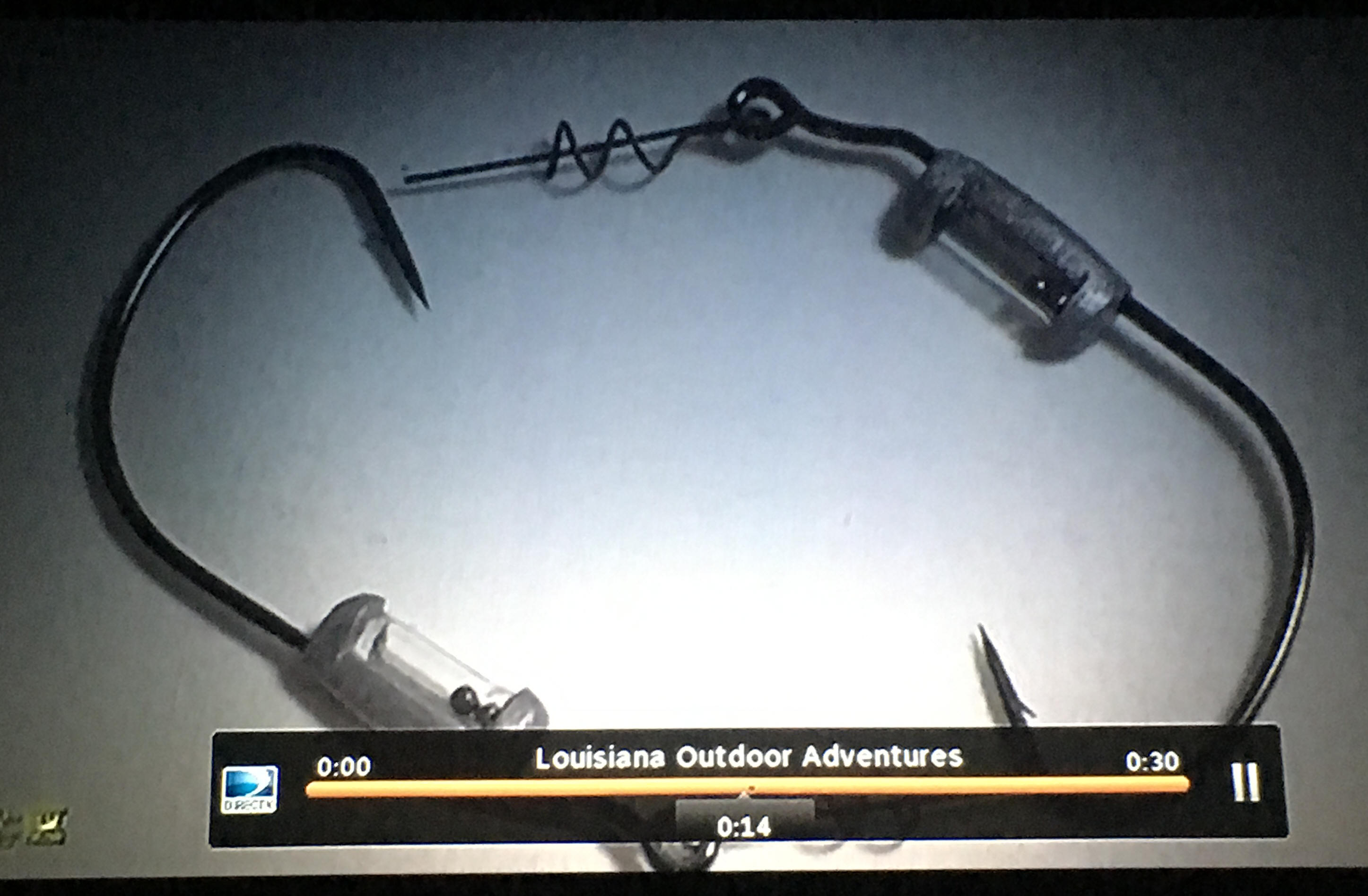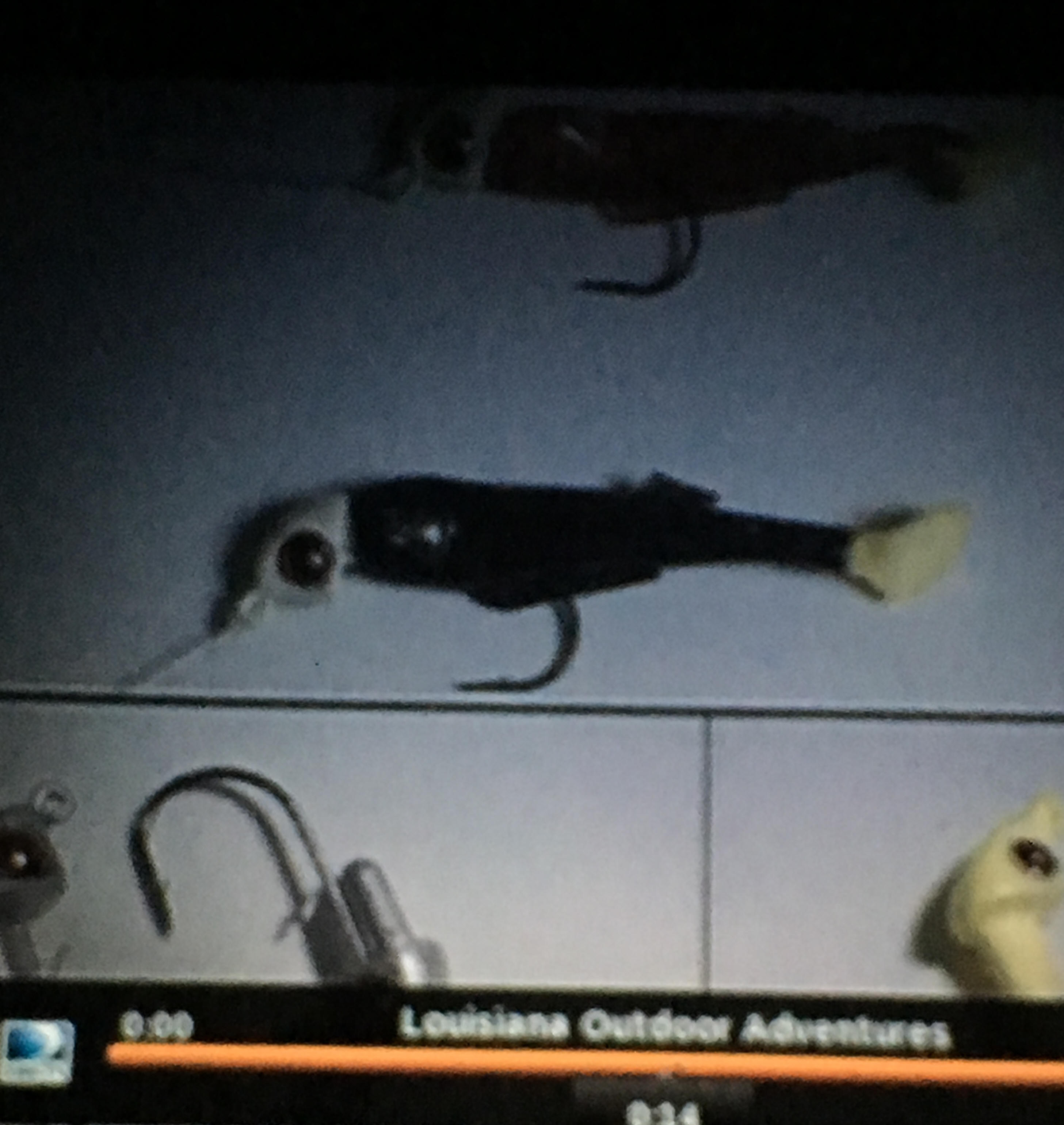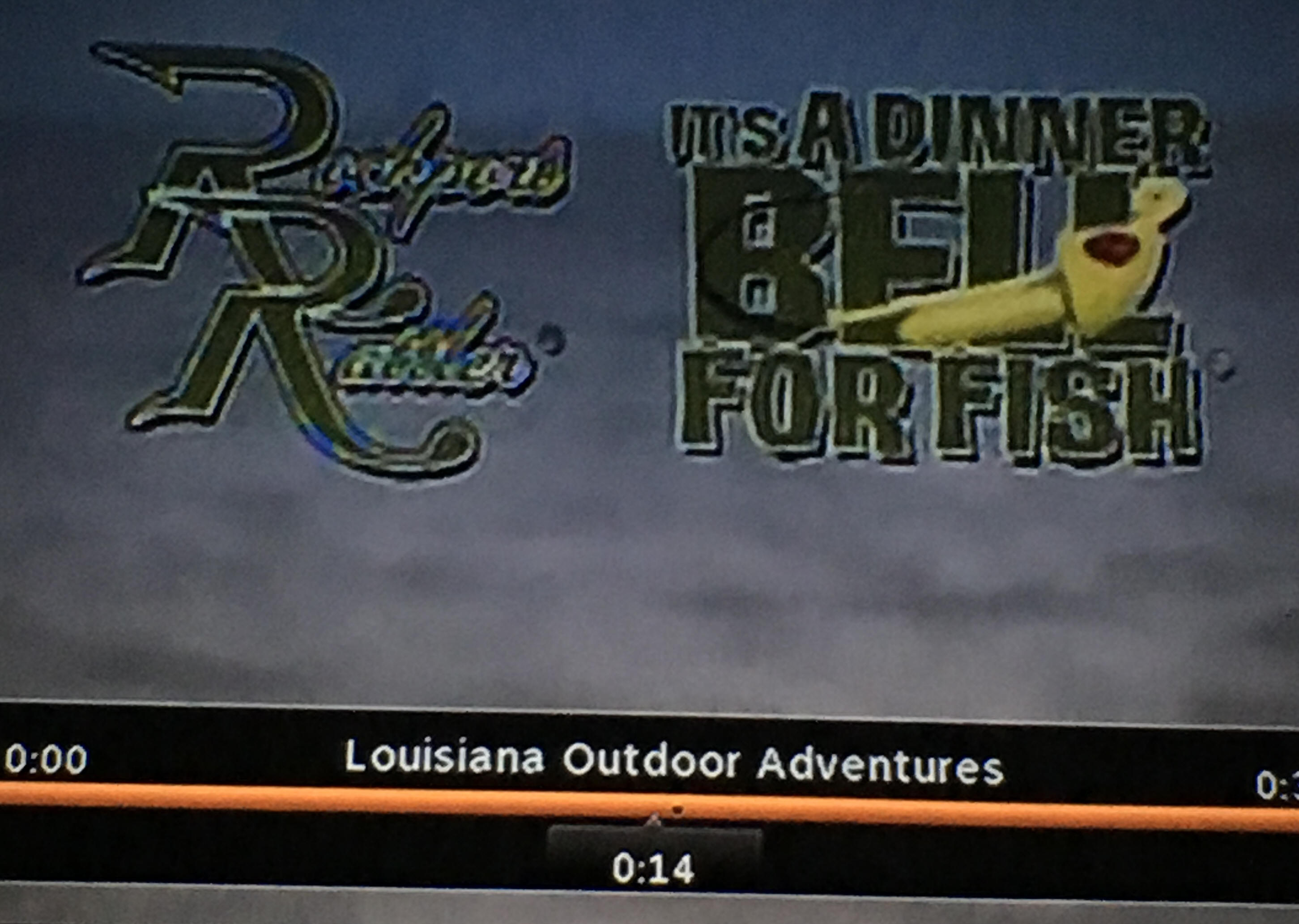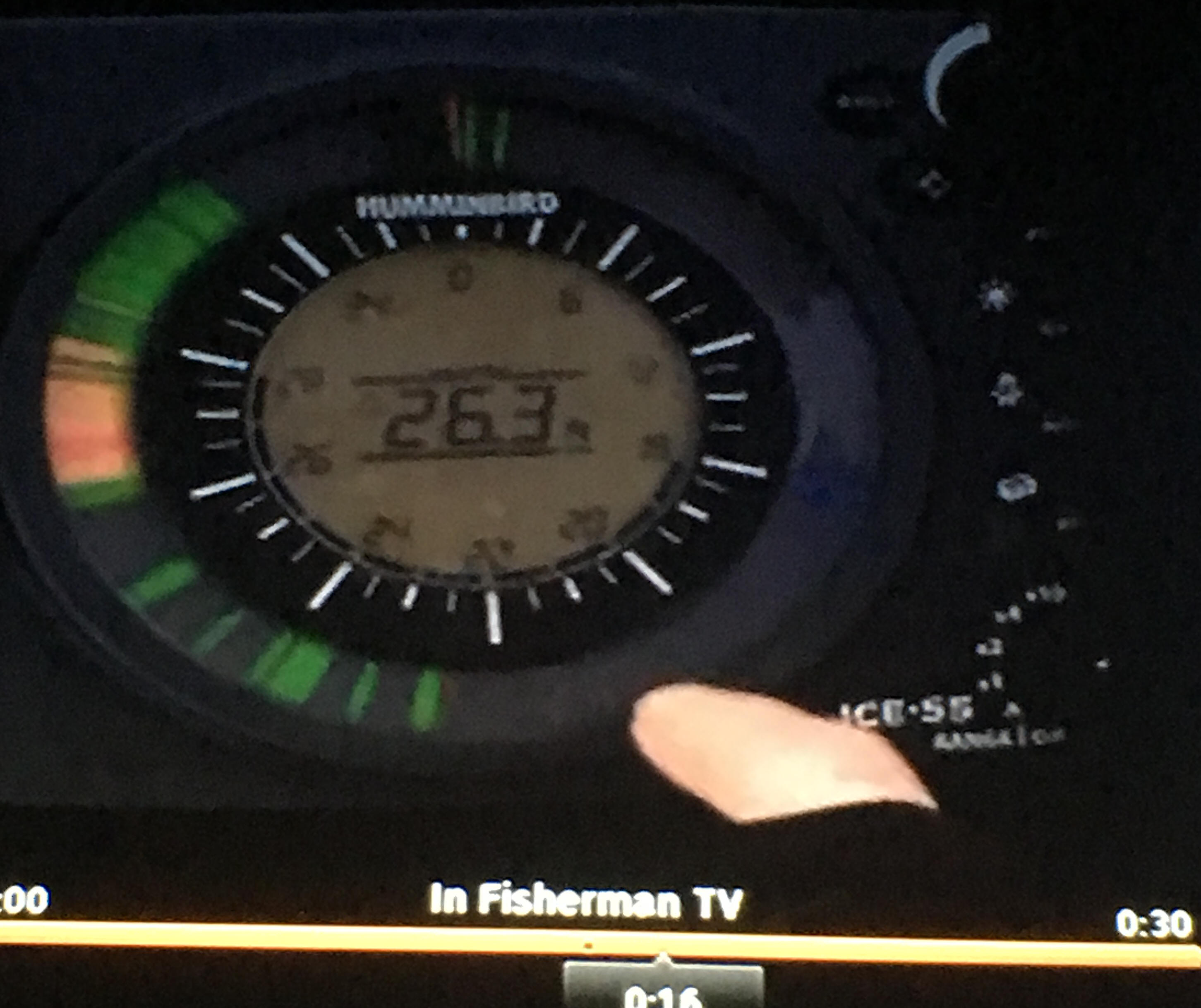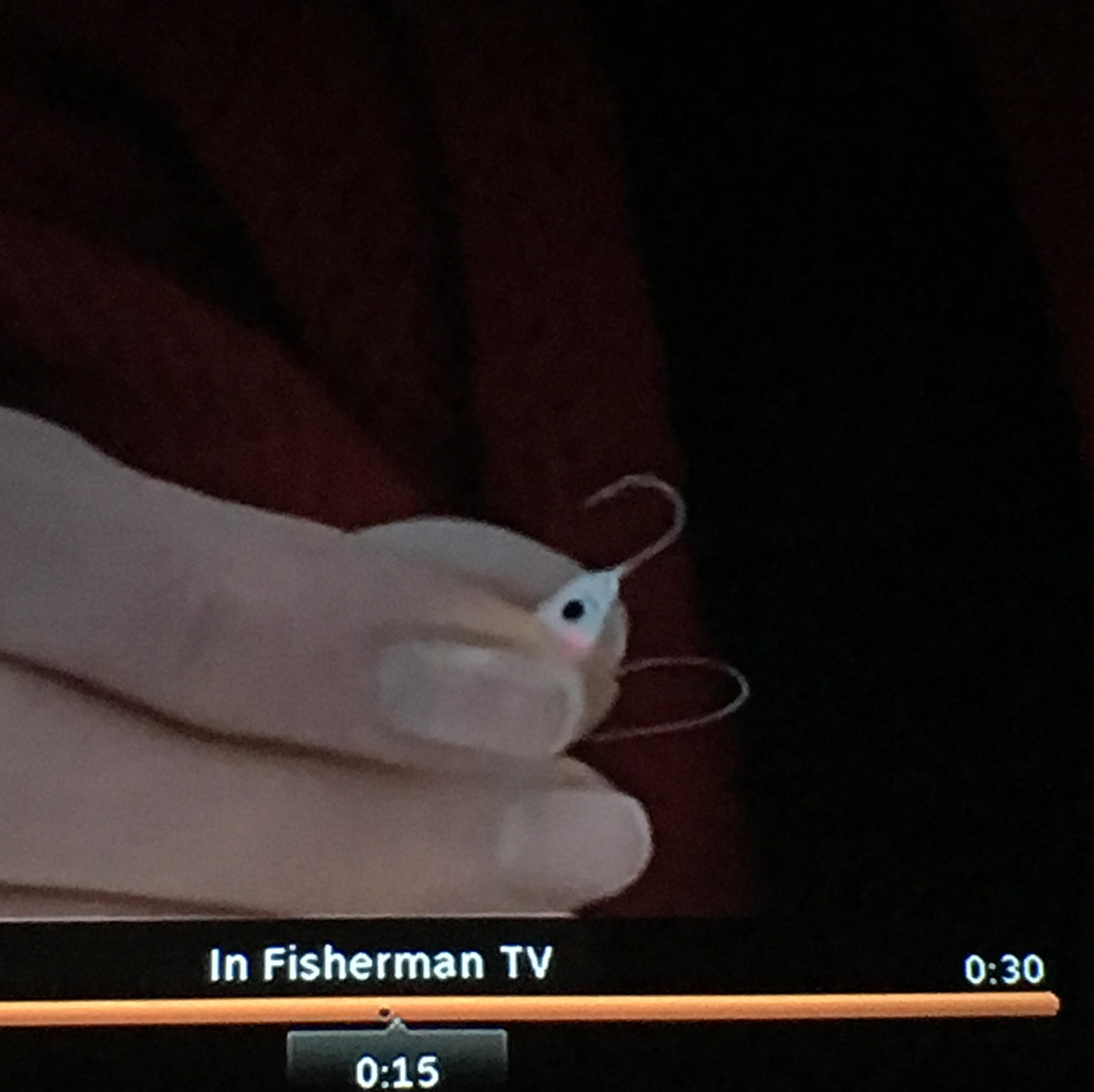 Small spinner with ?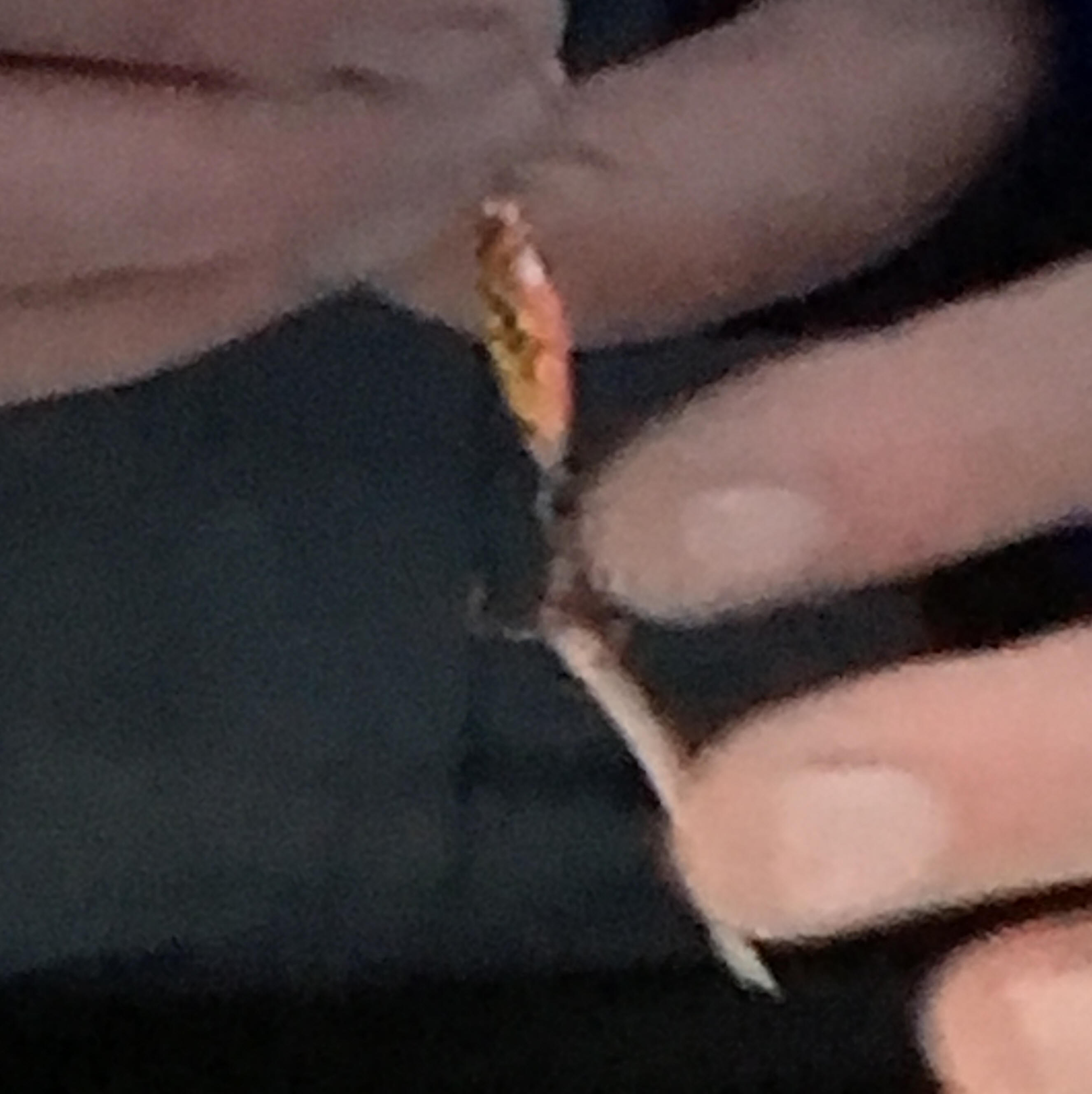 Add spinner on end of worm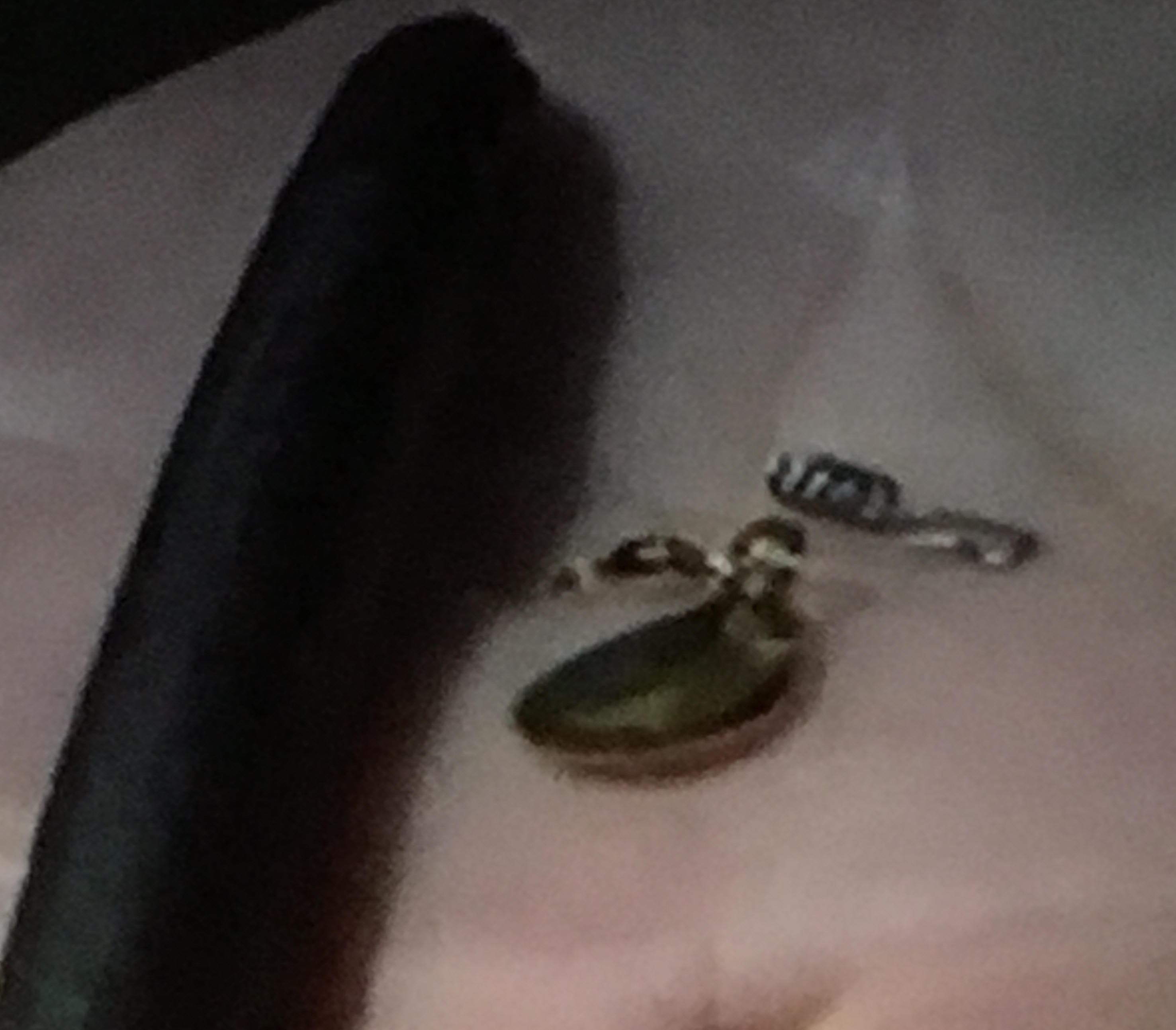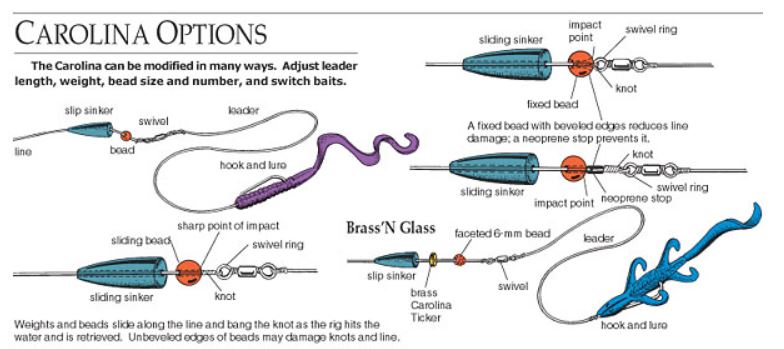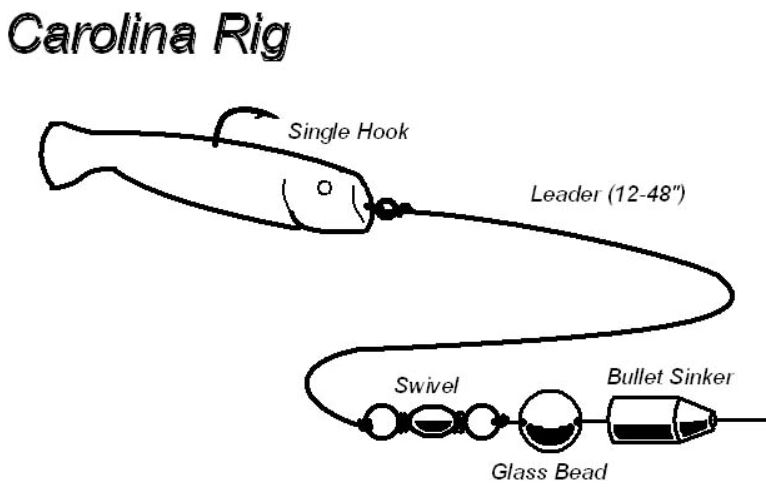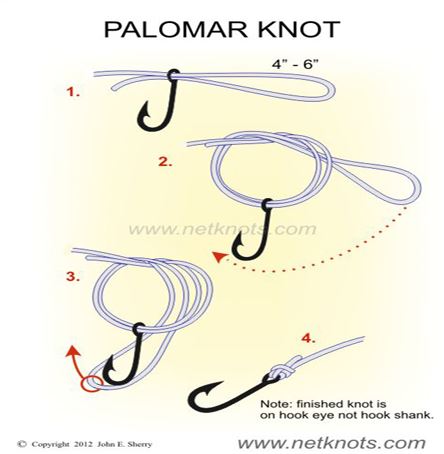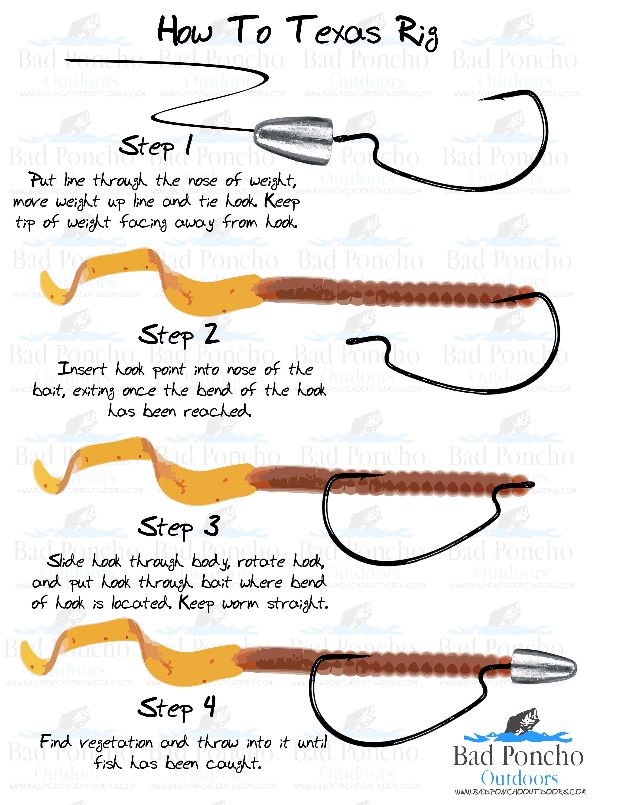 http://reactionstrike.com/product/fds/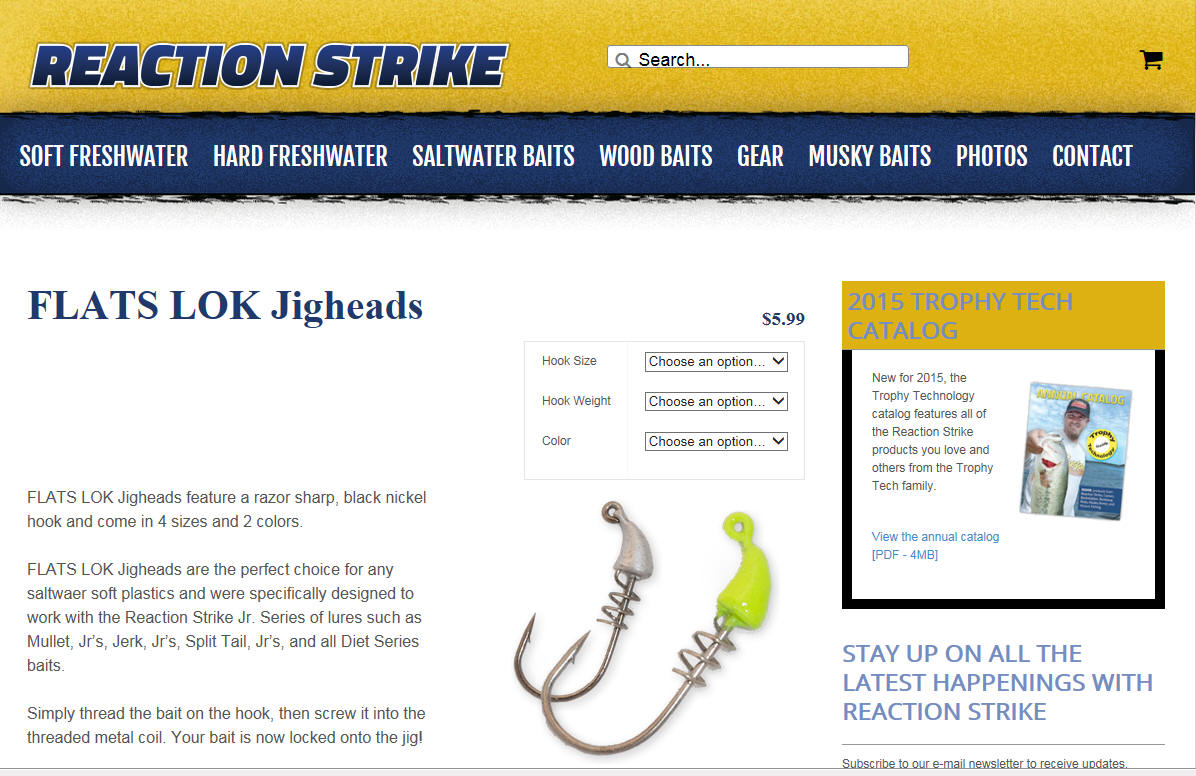 Run a 20 lb test through the eye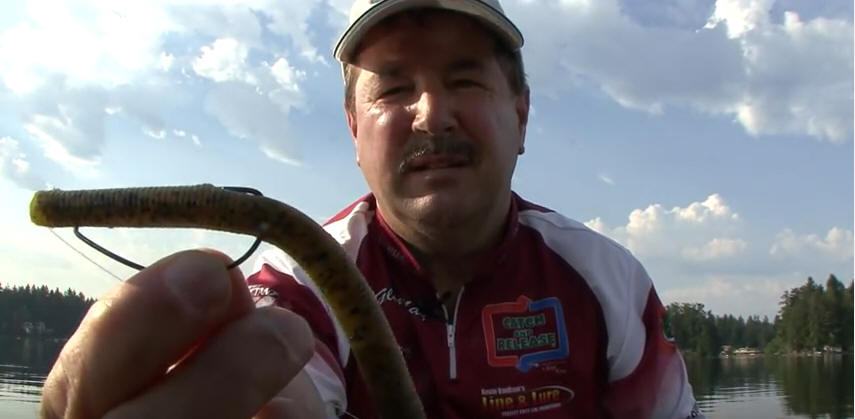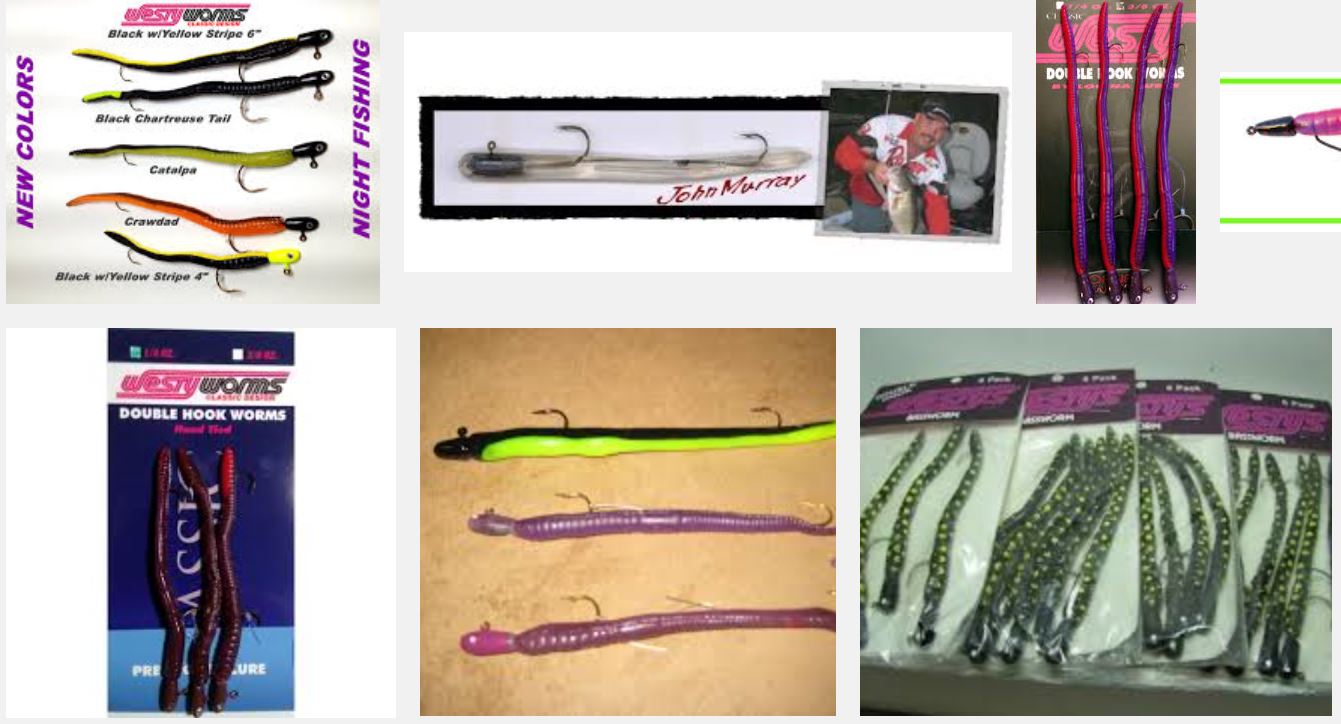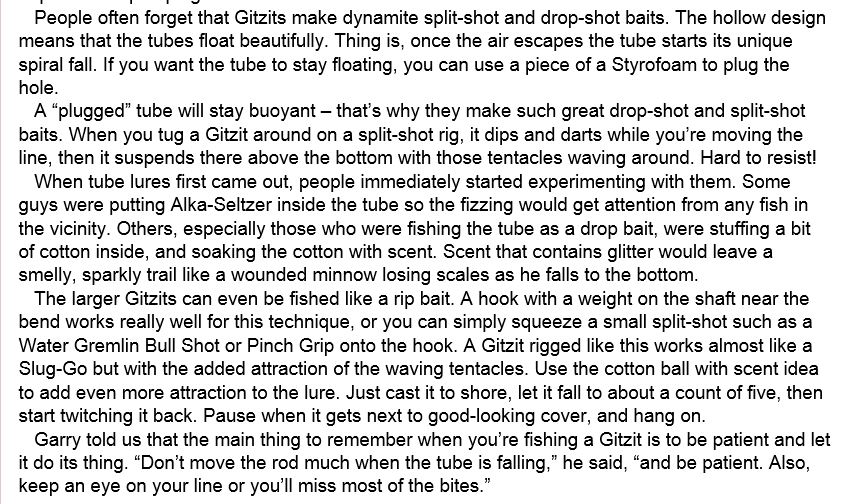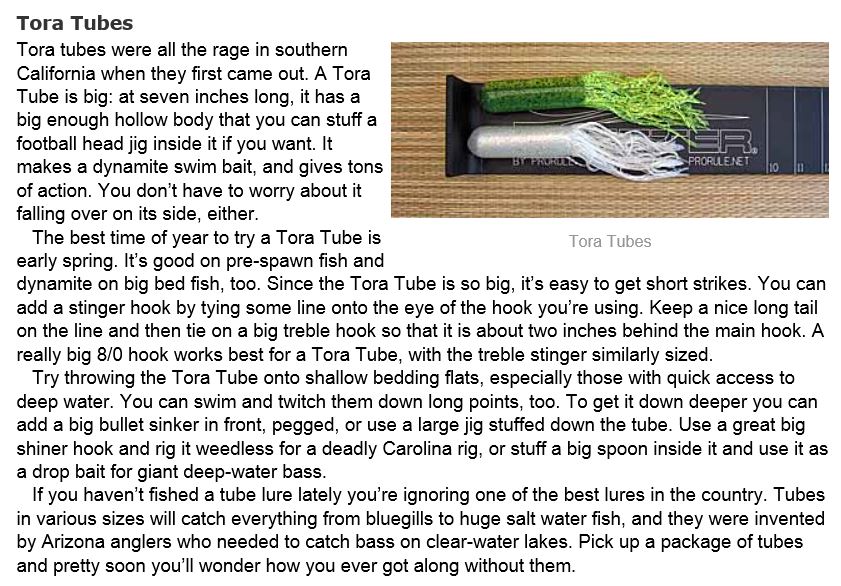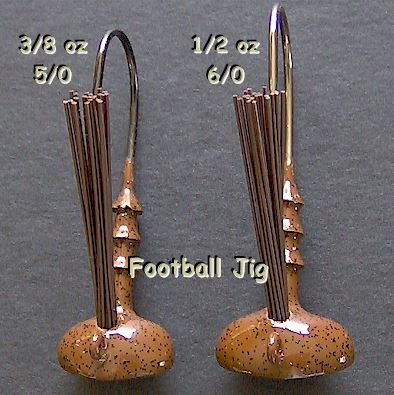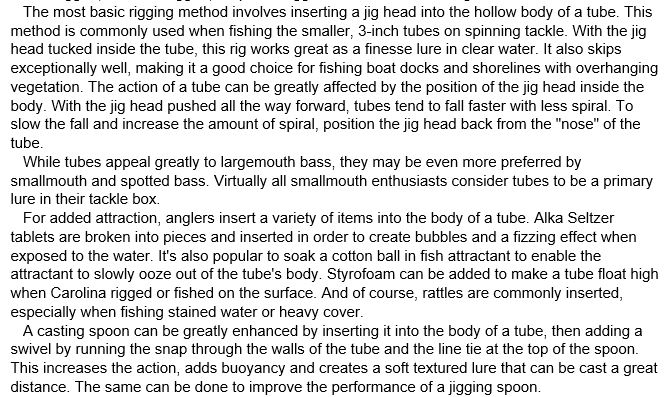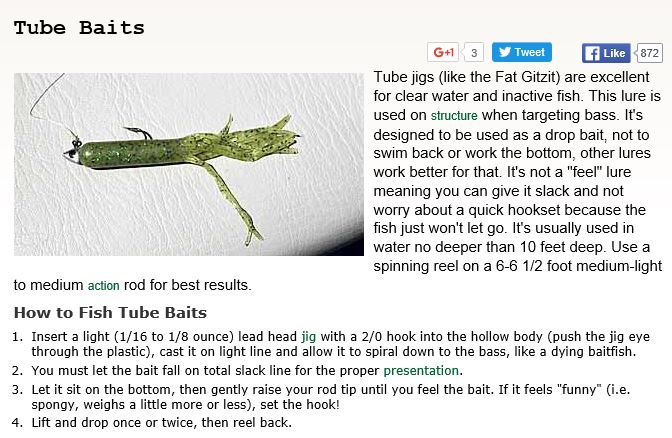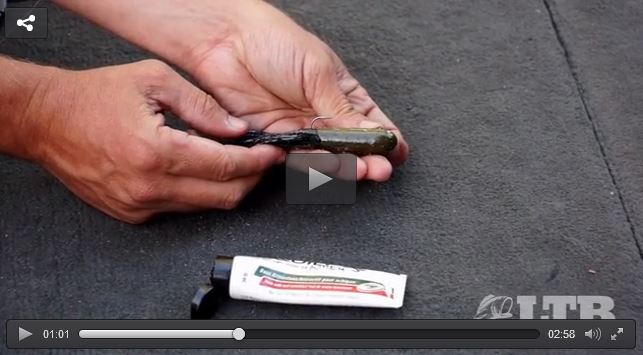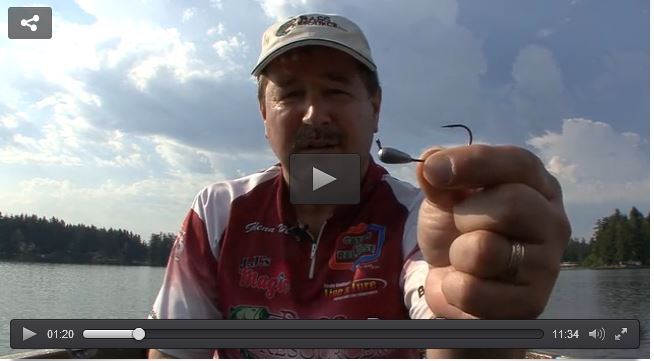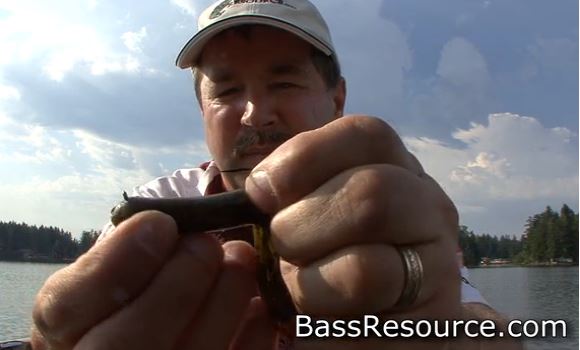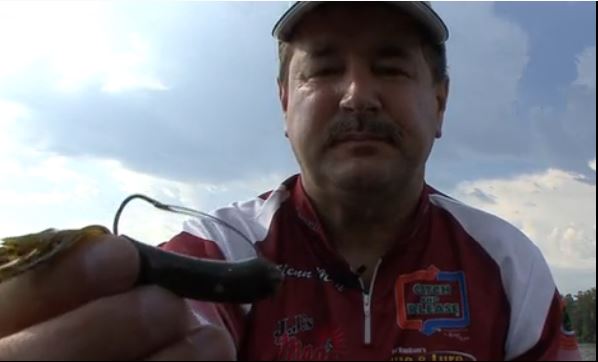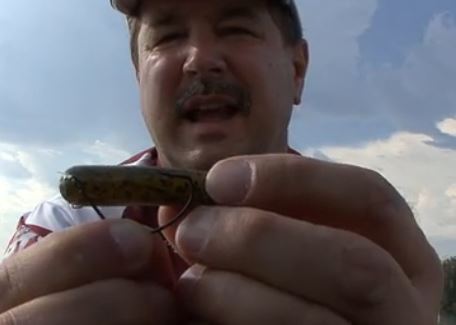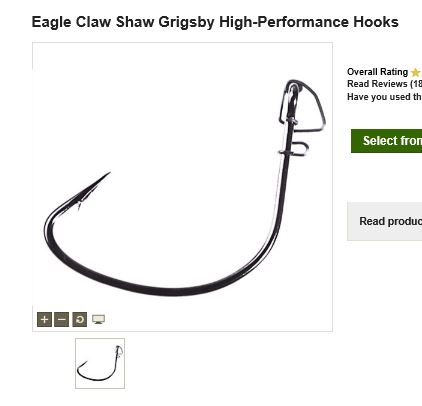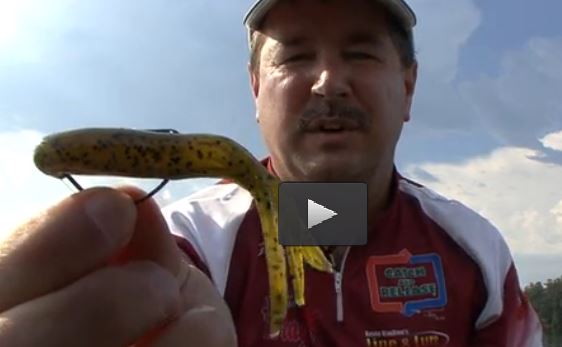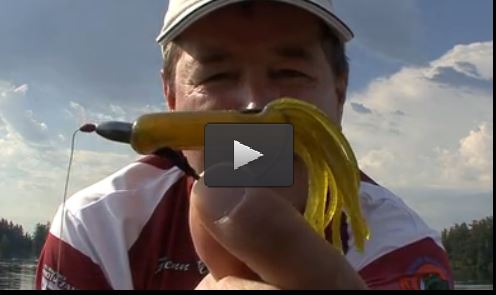 Bass Notes
Finessing Finicky Smallmouth
Finessing Finicky Smallmouth Here are three sure-fire approaches that will put the weariest smallmouth in the boat.
By Jonathan LePera

Simon Frost fishes a 7'2 Shimano Zodias Rod, Shimano Stradic Ci4+, and carefully selected tube colors to put big fish in the boat. Photo Credit: Jonathan LePera
Let's be honest, if we all had our way, each day every day would be spent power fishing for smallmouth bass. However, in the land of smallmouth, not all goes according to planned. Enter the spinning rod and three sure-fire approaches that will put the weariest smallmouth in the boat.

Ice Cold Logic
Simon Frost is a premier guide (http://simonfrost.ca) from Ontario, Canada. He is known for his ability to find better than average fish, but also read their mood and offer up the right bait at the optimal time. For Frost, properly working a tube jig is one of his most consistent techniques for producing big smallmouth.
The tube especially excels when fish are not actively feeding, directly after a cold-front, or if the water has recently cooled down a few degrees as they will specifically relate to the bottom. "A dropshot will go right over their head whereas a tube jig you can put the bait right in their face, slow the presentation down, and keep it there longer," Frost reasoned. Any time that Frost can see super-neutral fish hugging bottom on his Humminbird Onyx 10 and 1199 units, or if he knows they're feeding on crayfish or gobies, the tube jig makes for a good choice to replicate the forage base. Fishing a tube jig has also proven effective for Frost when combating a high barometric pressure system that forces smallmouth to relate to the bottom.

Working a Tube
While there is no wrong way to work a tube when smallmouth are active, there are better ways then others to get them to bite especially when they aren't in the mood to feed. Simply yo-yoing a tube around smallmouth that you've located can be the ticket during early spring. As the water starts to warm, snapping a tube off the bottom often gets their attention. Frost reminds anglers that the warmer it is, the more apt smallmouth will be to feed. Alternatively, once cold weather arrives, smallmouth want that tube presented right in front of them and using a slow to extremely still presentation. Frost might resort to wiggling the rod tip and making it dance in its spot while never leaving the bottom.
Catching 100 smallmouth per day is not unreasonable when the fish are feeding. However, on those days when the bite is tough, if you got 25 fish to bite, you did well. Frost, a seasoned guide on Erie, Ontario, and Simcoe, is confident he can get them to go. "You can get smallmouth to feed any time during the day, they will feed more actively during specific times of the day, but they can be caught all day long," Frost said.

Gear Check

Sometimes, a Bass Pro Shops Tender Tube can trigger key bites when a thicker tube will not. Photo Credit: Jonathan LePera
Frost is super picky about every rod, reel, and piece of tackle that goes in his boat. The minute it underperforms, it's out of the rotation. Frost prefers the Shimano Zodias 7-2 medium-heavy spinning rod as it has the perfect action for not only detecting the bite but also driving the hook set home with enough forgiveness to land the most forceful of smallmouth. He'll pair it with a Shimano Sustain 3000 series reel spooled with green colored 5-pound Power Pro braided line while running an 8- to 10-pound BPS XPS fluorocarbon leader. While many might scoff at his choice of using such a light test, he's never broken the line. The thin diameter means he can put more on his spool, make longer casts, yet enjoy all the sensitivity that braid has to offer while getting his bait to the bottom faster.
For anyone who knows Frost, it's no secret that he is obsessive with the tubes that he uses. He's always looking for the softest plastic, the best salt concentration, and key color patterns that best replicate the forage he is trying to mimic. His primary tube of choice is the BPS Tender Tube due to the slender design. "I prefer thinner ones because they are softer and I find fish hold them longer, and because they are thinner, I get better hook penetration," he said. "Bass Pro Tender Tubes are so good because they are soft and the fish hold them." Frost uses a 3.5-inch tube for all of his smallmouth fishing.
While some anglers believe tube jigs should be light enough to slowly spiral through the water column and crawl along the bottom, Frost has no time for such logic. "I normally use heavy weights all the time. I'm looking for a reaction bite. If it's dead calm, any time of the year, in 30 feet, I'll throw a ½-ounce head, I'll go to ¼-ounce in 2- to 10- feet, 3/8 in 10- to 15- feet, but the ½-ounce is my mainstay," Frost explained. When fishing waters 40- to 50- feet deep or when faced with rough water, he won't hesitate to use a ¾-ounce head that he pours himself. Frost will use the spot lock feature on his Minn Kota Terrova to hold his boat pointing into the waves when he can or, he'll toss two big 60' drift socks over the side to help him slow down the drift and properly present his tube jig.
Frost is quite selective about the tubes he throws, their salt content, texture, and plastic quality. If the colors aren't spot on, they won't even get a second look. He'll rotate through a few patterns during the day until the fish let him know what is working. If the bite is tough, he's found Smelly Jelly to be at the top of his list. He's had days where no bites turned into a bunch of bites and sometimes adding scent is the trick that's needed to entice smallmouth to bite and hold on to the tube longer.

The Bite
Smallmouth are anything but predictable, especially the way they strike a tube. Sometimes the fish will hit the bait head-first. Other times they'll turn the bait around in their mouth, and then they are notorious for hitting the bait and spitting it immediately. Frost advises anglers to set the hook immediately, and hard, to drive the hook point home.

Dropping Down on Them

Bob Izumi, tournament pro and host of realfishing.com, uses a variety a Berkley Gulp plastics to catch monster smallmouth on a drop shot rig. Photo Credit: Sandy Izumi
Bob Izumi is no stranger to the winner's circle having won 2011 FLW Everstart Northern Division 1,000 Islands Champion and is a three-time Canadian Open champ. He's easily Canada's most recognizable fishing personality and gets to spend his fair share of time on the water filming his "Real Fishing" television show that compliments his magazine and radio program. Make no mistake, he's wired for bass fishing every second of every day, and the drop shot is an important tool in his arsenal.

Why It Shines
Izumi acknowledges the tube jig can be an important part of his game plan during most smallmouth tournaments, once the drop shot came on the scene it opened a whole new way of catching smallmouth bass. "It allowed you to put a bait, from a few inches to a few feet off the bottom and really opened up a whole new way of finesse fishing for smallmouth, especially when conditions get tough," Izumi started. "The obvious advantage of the drop shot was that you don't have to keep switching jig head weights with tubes to get the right rate of fall."

Technique Logic
Izumi most often keeps his presentation vertical but he's learned that making a long cast can be key. He'll launch his bait a good ways, let it sink to the bottom then tighten up his line and leave it stationary, then crawl it ever so slightly and repeat. This technique shines especially when fishing gin clear water when smallmouth can get boat shy.
Whether Izumi is dropping is bait down to fish that he saw on his Lowrance Gen 3 12-inch units, or making long casts, he certainly has no intention of moving or shaking his bait. "The biggest thing with a drop shot is keeping a fairly tight line so that your sinker is on bottom and your bait is off bottom. I will vary the length of my lead depending what fish are doing on the graph," Izumi said. "If fish are 2- to 3- feet off the bottom and layered thick, I'll run an 18- to 20- inch lead from the hook to the weight. The reason I do that is I feel that it will appeal to some of the fish below and to the fish that have it in front of their face." Should Izumi mark individual fish or fish holding closer to the bottom, he'll run a 10-inch lead. Since your line is rarely perfectly vertical, you can expect that your line will actually be 4- to 6- inches from the bottom since your line is off on an angle.
Shaking your rod tip to give the bait action is frowned up on most often. "I can't stress it enough, but I don't put any action into it. If I'm site fishing, I might quiver the rod tip and try to create a reaction strike, but for the most part, I like to tight-line it and not move it then wait until my rod loads up. Personally, I think you catch a lot more fish by letting it sit there instead of shaking the bait," Izumi explained.

Tackle Tricks
If the water is flat and Izumi is fishing 12 feet of water or less he'll go with an 1/8 or ¼-ounce Ultra Tungsten dropshot weight. Depths of 18- to 24- feet call for a 3/8-ounce sinker while anything deeper than 24 feet calls for a ½-ounce to maintain contact with the bottom. When fishing rivers like the St. Lawrence or Niagara, he'll opt for a 5/8 or even ¾-ounce size, especially when fishing rough water. All sinkers get tied on with an overhand knot- they aren't cheap! By all means, when fishing snag-infested waters, revert back to lead!
Izumi's drop shot rod, the 7-6 Abu Garcia Fantasista Regista, has a light tip but plenty of backbone. When targeting shallow water smallmouth, he prefers a 7-foot Fantasista Regista or a Mike Iaconelli Signature series rod. Regardless of the rod, he prefers an Abu Garcia MGX spinning reel as he's found that 10-pound Berkley 100% Fluorocarbon comes off the spool with less memory. Rarely does Izumi fish anything lighter than 10-pound line- he's never needed to.
Efficiency is paramount for a tournament angler so Izumi will have several dropshot rigs pre-tied with a #10 swivel for easy re-tying. He'll wrap multiple rigs to wrap around a pool noodle for quick re-rigging.
Izumi's favorite bait is a Berkley Gulp! 3-inch Fry in green pumpkin, after all, he's won three tournaments with it! Sure it's subtle, but it's also loaded with Gulp! formula. When money is on the line, you can bet he'll be soaking his baits in Berkley Gulp! marinade. Beware, the smell is potent! He'll also rotate in the a 3-inch Gulp! Minnow and Twitchtail Minnow that he'll rig on a #1 or 1/0 Berkley Fusion 19 hook. Izumi keeps his color selection simple opting for subtle colors when faced with clear water but when faced with dirty water, he subscribes to VanDam logic by using more visible colors like purple.
One bait that Izumi has never talked about is the Berkley Gulp! Hellgrammite - a coveted secret bait for years. The Hellgrammite is simply a scent-infused bug that catches big fish when fish shut down on other baits.
When smallmouth fishing, its always important to keep an ace back because you will never know when you are going to need it. Izumi won the 2011 FLW Everstart Northern Division 1,000 Islands Champion by a pound and he recalls getting one fish to go that wouldn't bite what he'd previously offered. Once he switched to a Set The Hook Crush Worm in the "Girls Best Friend" pattern he caught an important fish that helped him close out the deal.
For anyone who has ever spoken with Izumi, his patented phrase "you've got to keep an open-mind and let the fish tell you what they want" should not fall on deaf ears. When sight fishing in shallow water, Izumi uses a Berkley Havoc Rocket Craw that he'll bite a ½-inch off the body because it offers fish something different and more compact. "There's been times when I've gone through my rotation of baits and the fish won't go, but once I switch to the Rocket Craw those fish will fire up again," Izumi explained.

Using your Eyes Under the Water
Izumi relies on Lowrance Gen 3 units and prefers to use the 12-inch screens to paint him a picture of what is going on underwater. Using a Navionics Fish 'n' Chip helps him to understand the intricate bottom contours and where to start looking. He'll start off scanning with 2d imaging and he'll turn up the sensitivity as high as it will go. When dropping his bait down to a marked fish, it's important to know exactly where the bait is in relation to the fish so he'll bump up the chart speed allowing for a faster refresh rate of his display. He'll use the down and side-scan features to key in on important areas shown on his map and those he's found. Once he marks a fish, Izumi will drop his bait down to the fish on the screen knowing his livewell is about to get crowded.

Flick Shake
Experience has taught Mark Zona, host of Zona's Awesome Fishing Show, that while both the tube and drop shot can be productive, there are times when even these are not the answer.

Outthink them, outwork them

Mark Zona is holding to Michigan smallmouth that fell victim to his super sneaky Strike King Fat Baby Finesse Worm. Photo Credit: Zona's Awesome Fishing Show
If you've ever witnessed smallmouth bass swim around shallows like zombies, devoid of any interest toward any bait, live or artificial, then pay attention. There is a window from mid-Sept to mid-October, where big smallmouth go shallow and roam aimlessly wanting nothing to do with anything you have to offer. Zona can't always pick when he wants to film a show and sometimes, the conditions are less than optimal. There are times on lakes he fishes that whether he's fishing 20 feet of water or less to 6-inches of water, when smallmouth are faced with painfully light wind conditions, high barometric pressure, and high skies they will zone out.
That said, Zona keyed into a neat deal a few years back that not only put fish in the boat, but saved his show. On the given day, the conditions were very calm and Zona had no problem spotting the big fish that kept swimming around the area he was fishing. If he'd scaled down to an 1/8-ounce dropshot rig or tube, they still wouldn't have touched them. Zona quickly noticed that they weren't, "Feeding down like that."
What was most frustrating was that he could see 4- and 5-pound smallmouth everywhere that wouldn't bite. As Zona shook his head in disbelief, he saw a 5-inch green pumpkin leach swimming 5-inches under the surface, and then several more. In all his years of fishing, he'd never witnessed such a thing.

Tackle Logic
Zona dug into his tackle box and tied on a Jackall 3/32 head and removed the weed guard before rigging up a green sapphire Strike King Fat Finesse Worm hooked exactly through the middle. He prefers that specific worm because compared to a regular finesse worm, it's bulkier allowing for a quicker rate of fall. He'll go up to an 1/8-ounce and scale down to a 1/16 when conditions warrant it.
Finding the right bait was only part of the deal-the approach is key. Zona visually hunts for individual bass with his MotorGuide trolling motor on high believing that smallmouth will let you know if they are available. "If he darts out off the break and he's gone, that's bad! But, if he's up there cruising, he's there to eat, but they don't want to get caught," Zona explained. He's tactical in his approach so as not to spook the fish so he can read their behavior for clues. "I rarely see a bass and just fire, I watch his direction. These aren't spawners, these are fish up there feeding. They tend to have a happy area that they want to be in and I watch how they act when I see them and I leave the area and I turn around and cast," Zona started. "If I stop, I'm lucky to catch one fish, but if I keep going and turn around, I'll catch them nine times out of 10. Once you fire a cast at them, they'll roam off then circle back and cream it. They become very territorial with this technique."
Equally important is using the right set-up. "People lose fish on flick shake because they cut the fish," Zona explained. He's found a saltwater popping rod to do the trick, the same rod he figures into his jerkbait approaches as well. The G-Loomis GLX PR 844 paired with the new Shimano Stradic 3000 spooled with 10-pound Power Pro Super Slick and a 6-foot leader of 6- to 8-pound BPS XPS fluorocarbon has become his weapon of choice. He prefers the bright blue braided line so he can watch his line to detect the slightest bite. His drag is backed off from the onset because all you need to do is start reeling once they commit to the bait. Once the battle is on, he'll tighten up a hair. Zona cautions anglers that if the drag is too tight, the hook will slice into them and they'll pull off.
When it comes to working the bait, Zona is very particular. "I'm never letting that bait get all the way to the bottom. Twitch twitch-twitch pull, kill it, pull twitch-twitch kill it," Zona said.
"The only time I give up on a fish is if I can't find them again, other than that, I stay on them."
______________________________________________________________
Three New Ways To Use Old Soft Plastic Rigs
Three New Ways To Use Old Soft Plastic Rigs Here are three unusual and productive ways to use common rigs to catch more fish!
By Lawrence Taylor

Try new ways of fishing common plastic rigs to catch huge bass!
If you call yourself a bass fisherman, you likely know the three basic soft-plastic rigs, the two named after states and the one that's wacky. What you may be unaware of, however, is that you're not using them to their full potential. Here are three ways to use those rigs to catch fish and impress your friends.
Sweet and Weedless Carolina Rigs
You think the Carolina Rig is a super-slow technique involving barely noticeable pulls of the rod and pauses long enough to read a chapter of Steven King's new novel, "Dr. Sleep." Heck, sometimes your pauses are long enough you actually fall asleep.
There are times when you do need to go slow with this rig, usually during post-front, bluebird days, but bass love a Carolina Rig fished faster than that. B.A.S.S. Elite Pro Terry Scroggins uses a Carolina Rig as a search bait.
"It's perfect for quickly checking areas," he said. "I use it a lot during practice."
Scroggins pulls and pauses, but he uses long pulls and short pauses, until he feels something interesting.
"I'll let it sit longer when I feel it hit a stump or rock, but usually I'm working it pretty quick."

Jason Christie used a Carolina Rig throughout the season to add to a tournament-winning bag of fish. In that tournament he eliminated the pauses altogether.
"The smallmouth were moving in to spawn and I noticed that every bite I was getting was while I was moving the bait," he said. "So, I just left out the pauses and used the reel to move the bait. It wasn't super slow, but somewhere between that and a medium-speed retrieve."
One problem associated with this rig is that the weight easily slips into cracks and crevices in rocky bottoms. We all know those places, where rocks, wood and all kinds of "junk" on the bottom eat lures for every meal. One fix lure designer Mitch Looper, a big-bass expert with many 10-pound-plus bass to his credit including one of the biggest northern-strain largemouth ever caught, uses to beat this type of "sticky" bottom is to change the weight.
"The reason you get hung in those places is because the weight gets caught," he said. "I like a banana-shaped weight in those situations, like the Lindy No Snagg. It's made for walleye fishing, but the bass don't know that."
Surprising Texas Rigs
Traditional Texas-rigging normally means bumping a worm or craw off the bottom, or flipping a craw or creature bait into shoreline brush and cover. Like the Carolina Rig, though, the Texas rig doesn't have to be fished slowly with a lift-and-pause retrieve.
Alabama fishing guide and tournament angler Jimmy Mason uses a Texas Rigged lizard like most people use a hollow-body frog.
"It's a great alternative when everyone's throwing frog on the grass mats," he said. "Rig it with very little weight – just enough to get a good cast – then just pull it along on top of the mats and let it fall a little in any open holes."
This Texas-Rigged lizard in the grass doesn't just fit into the Alabama plan, but works everywhere bass get into shoreline weeds, too. One April on a little-fished body of water in Oklahoma, the big females were moving up into the shallow grass to spawn and a weightless Texas rigged lizard worked quickly on top of and through the grass was exactly what they wanted to eat.
While other anglers were slowly pitching tubes or jigs into the weeds, we sped around the area keeping the lizards just at the surface, and landed seven bass in two hours with the smallest weighing more than 5 pounds. With a little practice, you can even get this rig to walk like a Spook on top.
Everyone knows that B.A.S.S. Elite pro Alton Jones is a fan of the YUM Dinger, but he uses it far more extensively than most anglers. Most anglers believe this soft plastic stickbait should only be used weightless in water less than 6 or so feet, but Jones doesn't hesitate to add a weight as heavy as ¾- or even 1-ounce and fish the Dinger deep, especially when he's targeting big bass in big-bass waters.
"It's just as good down deep as it is up toward the surface," he said. "At Falcon Lake, it's one of my go-to rigs. It's a big, fat meal that gets their attention, but it doesn't move much, so it's also easy to catch."
Wacky World

Experiment with presentations to find out what fish want.
Legendary FLW angler David Dudley fishes a Dinger or Mighty Worm wacky style when bass are in relatively shallow water, but like most fishing geniuses he does it differently than most. The rigging is the same, a hook impaled through the midsection or egg sack area of a straight plastic so that when held by the hook eye, the worm drapes downward on both sides like an upside-down "U."
Traditional retrieve with a wacky worm is to cast, allow the bait to sink a bit then give it a couple of twitches with the rod tip before letting it sink some more. It's a tremendously effective retrieve when fishing a vertical structure, such as a dam face, weed edge or against bridge or dock pilings, but the rest of the time, Dudley is fishing it fast to cover water and pick off fish that are relating to sparse shoreline cover. His rod is almost always moving, twitching quickly while he reels in the slack.
"You want the two ends of the worm coming together in almost a clapping motion," Dudley said. "It's like it's saying, 'You come eat me now or I'm getting away.'"
Another wacky rig modification is to use a finishing nail impaled straight into the tail end. The nail adds a little weight and a different look as it sinks. This works best with a slender, flexible worm like the 6-inch Mighty Worm. The weight pulls that end of the worm down faster than the non-weighted, end, giving fish a totally different look that's perfect during the post-spawn when bass are guarding fry.
This last modification can make you the hero from the back of the boat. How many times have you spotted a great spot to throw a wacky worm, but you miss it because of the captain's heavy trolling motor foot? A great solution is to rig a wacky worm Dinger below a small float, either a traditional tear-drop shape or a fly fisherman's casting bubble.
With this rig, you can cast to the spot and feed out line as the boat moves away, allowing you to slowly and thoroughly fish the spot. Giving the rig a few twitches now and then provides all of the action the rig needs to trigger strikes. Use the longest rod possible and non-stretch braided line to get a good hookset from a distance.