2015 Spring Training Rentals
After months of looking, I have found three properties that are near the ocean or on a waterway that (in my opinion) would work for
us if we can get at least two other couples to commit. Jerry might have already talked with you about a few of these properties.
They are all about the same price. Property 1 & 2 are in the Jupiter area where the Cardinals will be and near Patti/Jerry/Diane
(Jerry and Diane were already committed to staying with Patti).
Property 3 is larger and closer to a beach and has five bedrooms, but is about 40 miles north of Jupiter.
Any of these properties would be fine with us, but I won't book any unless I have others that will commit. It would be cheaper per couple
to rent a multi-bedroom unit, but if everyone has other alternatives, then we don't have any problem getting a one bedroom somewhere.
Reasonably priced properties during this time are few and far between, so I would like to lock up one of these properties by the
middle of August before they are all gone (or just find a one bedroom for us).
So...Ray & Leanne and Dennis & Penny...since (hopefully) we will still be friends after a week on the ocean (and no divorce proceedings
are in motion)...you two couples have first option to give me your opinions on these properties and maybe a "yes" or "no" (you aren't going
to hurt my feelings if you say no. First to say "yes" gets the 2nd choice of rooms (after all of these hours researching, I get first

).
If only one of you can commit, we can go ahead and contact others.
If you have any other suggestions, let me know.
Property #1
BELLA VISTA ON THE PARK BEACH VILLA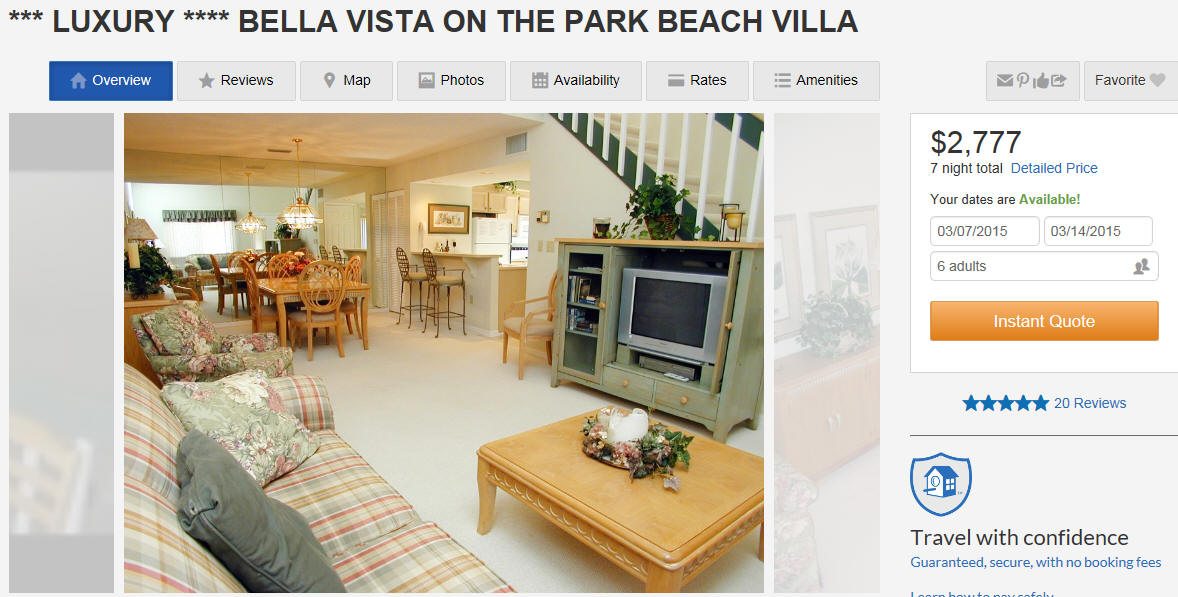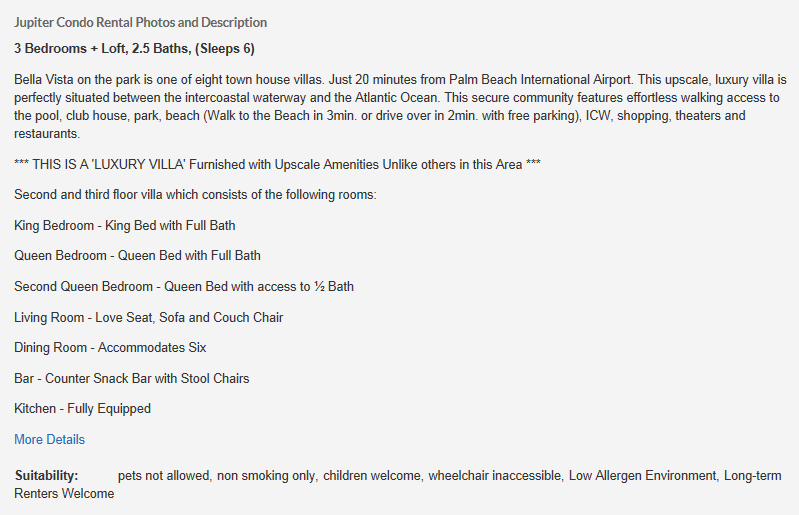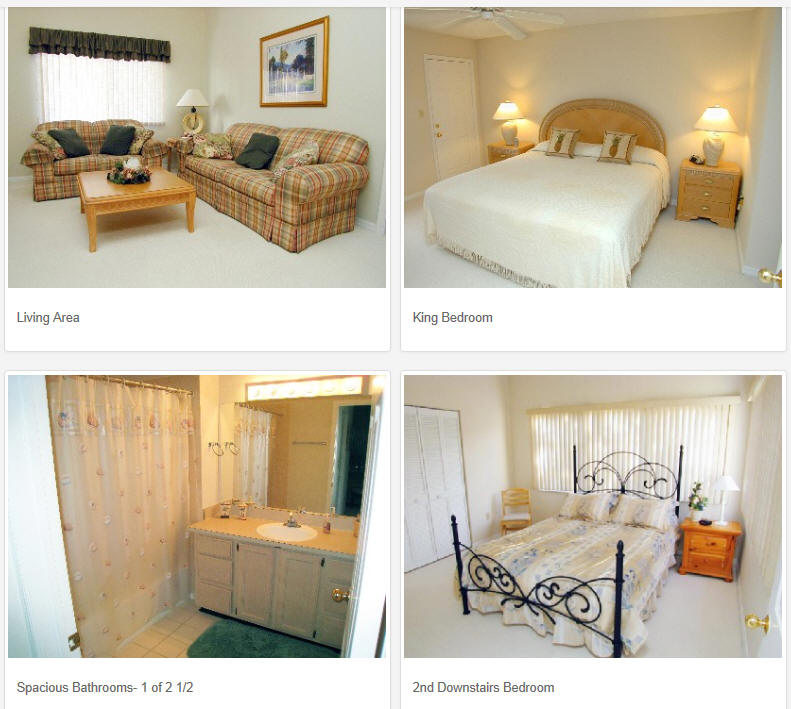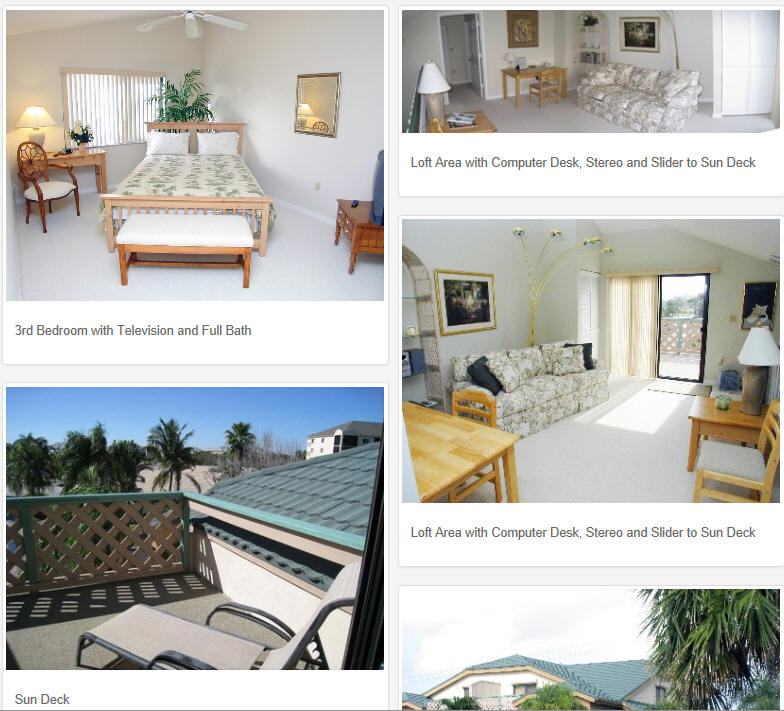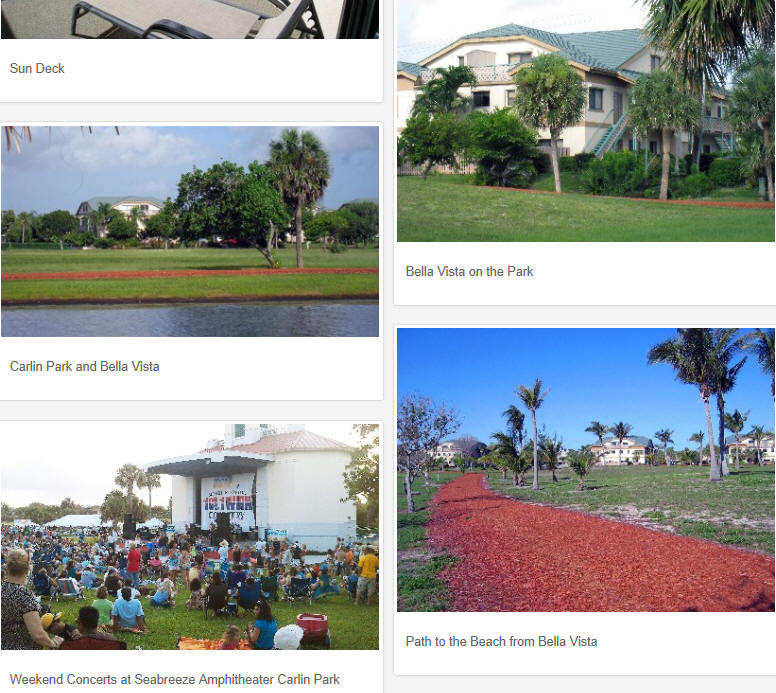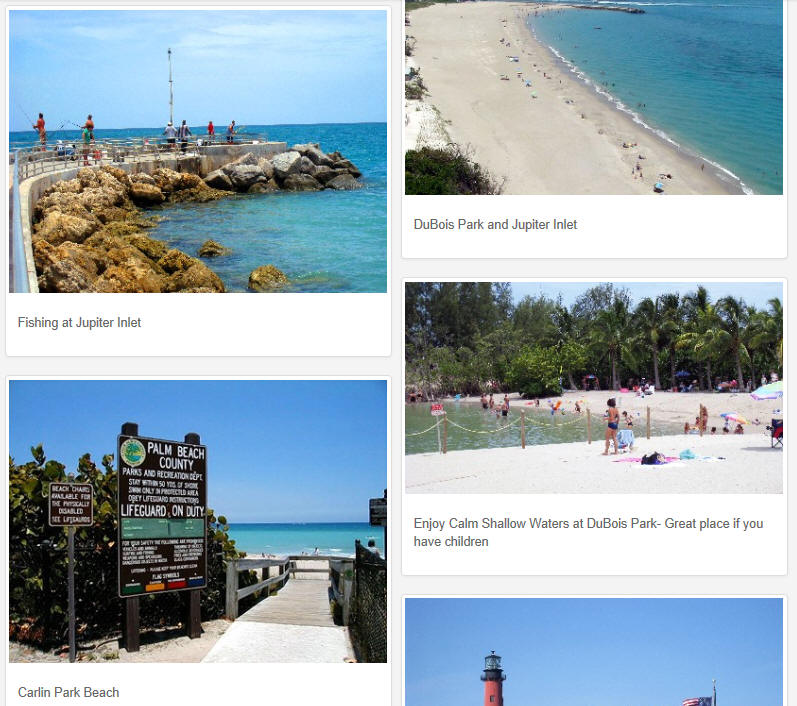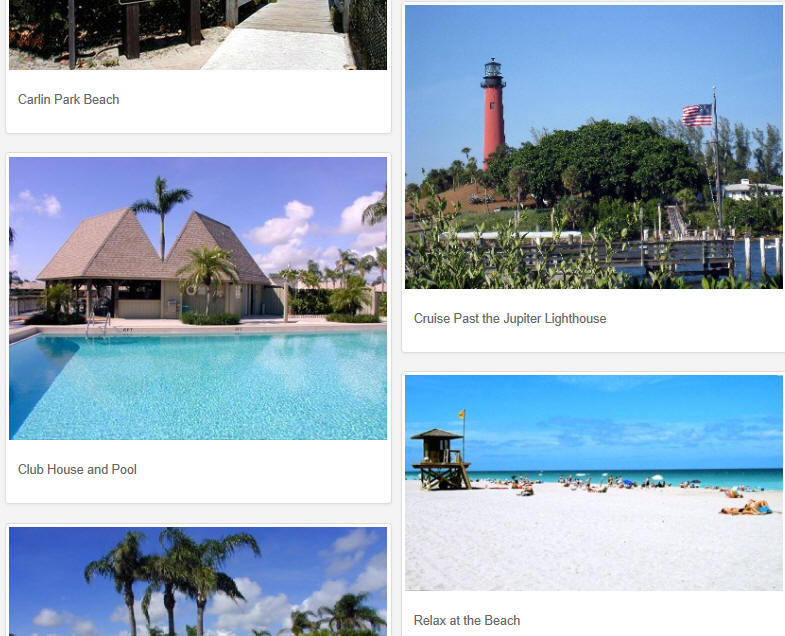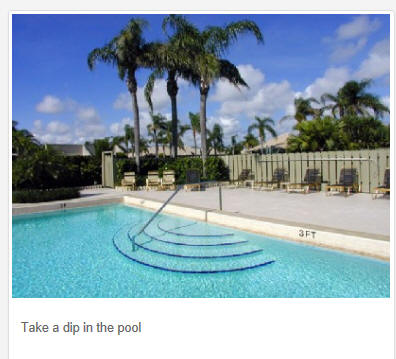 Location of Property 1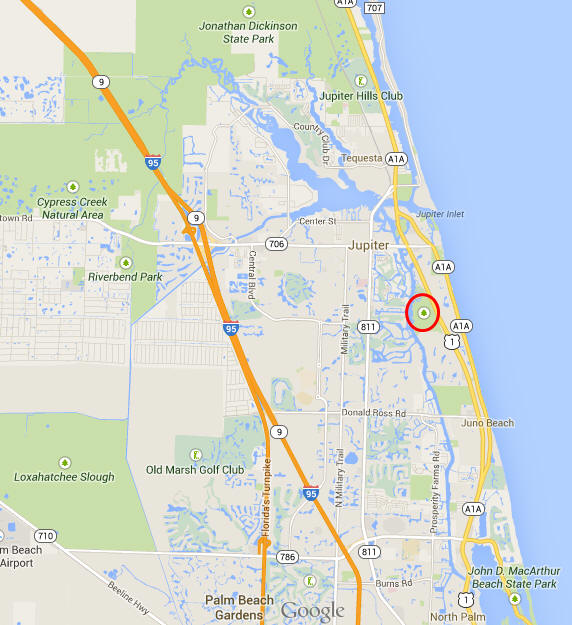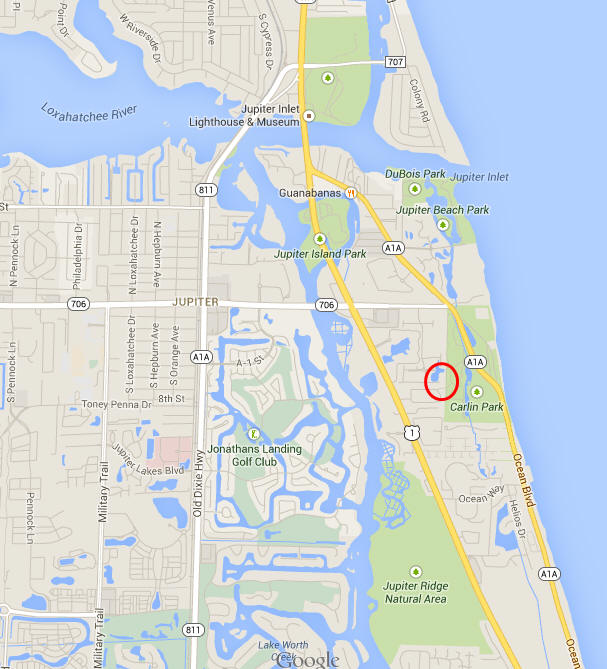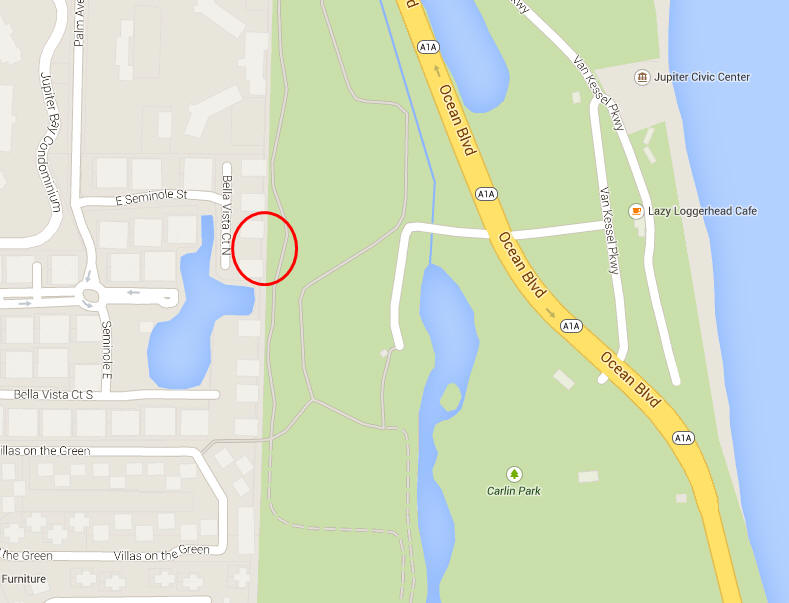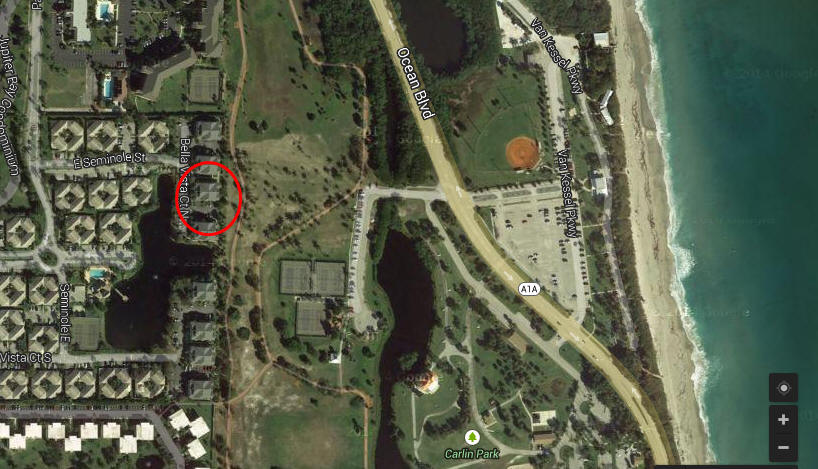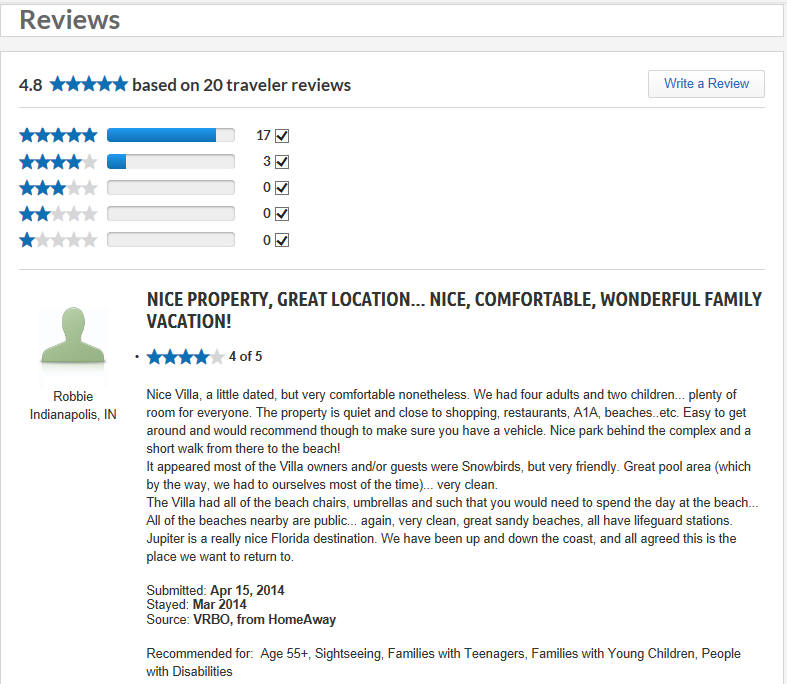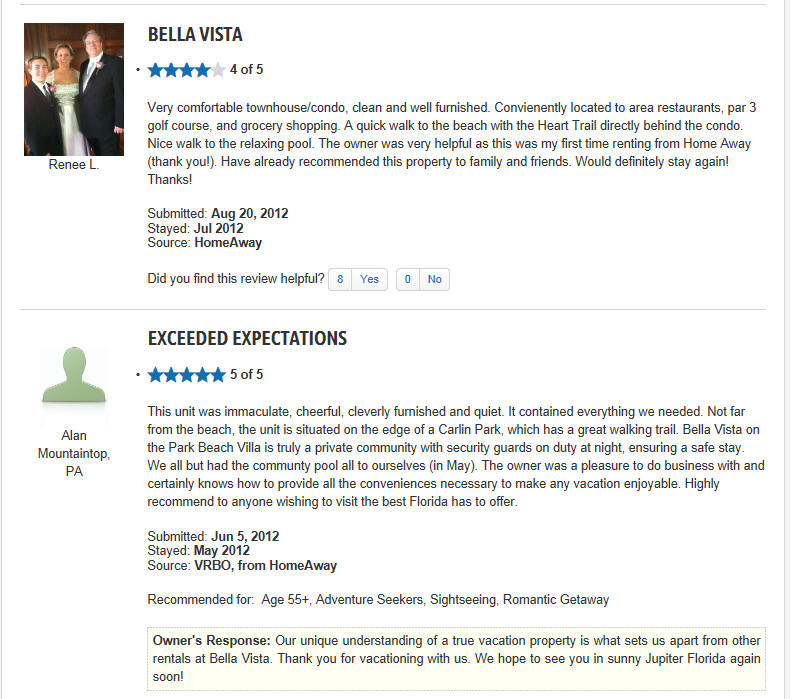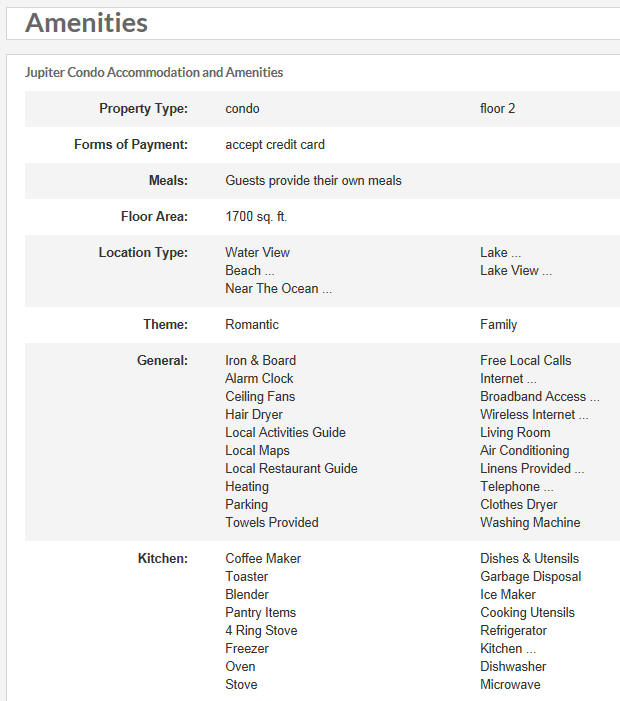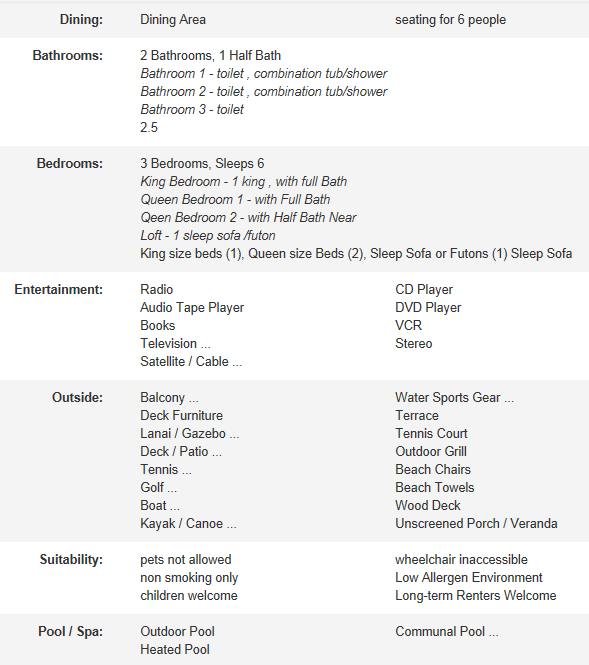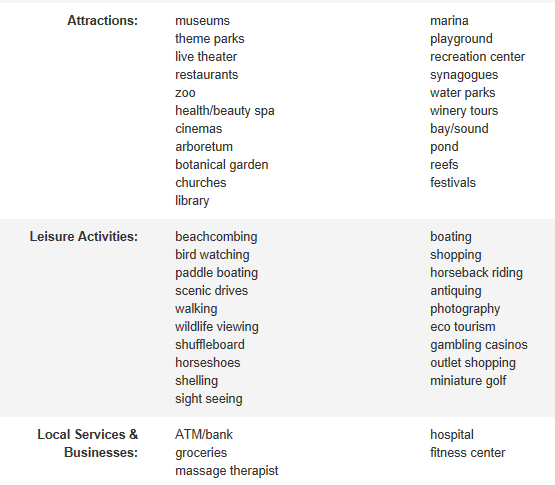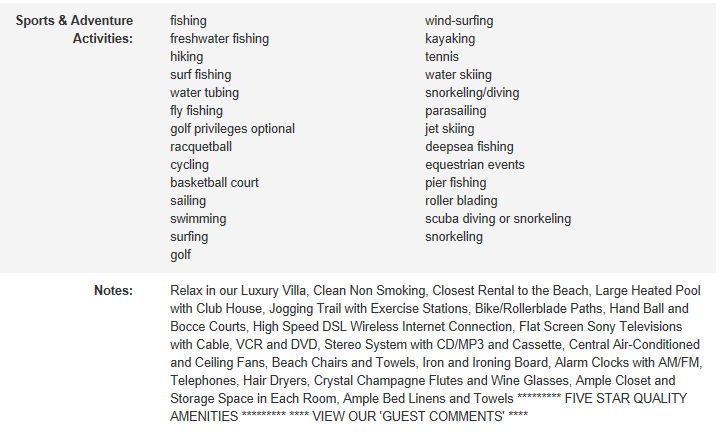 Property #2Property #3
This property is actually in the Jupiter area, but on a river that leads to the ocean.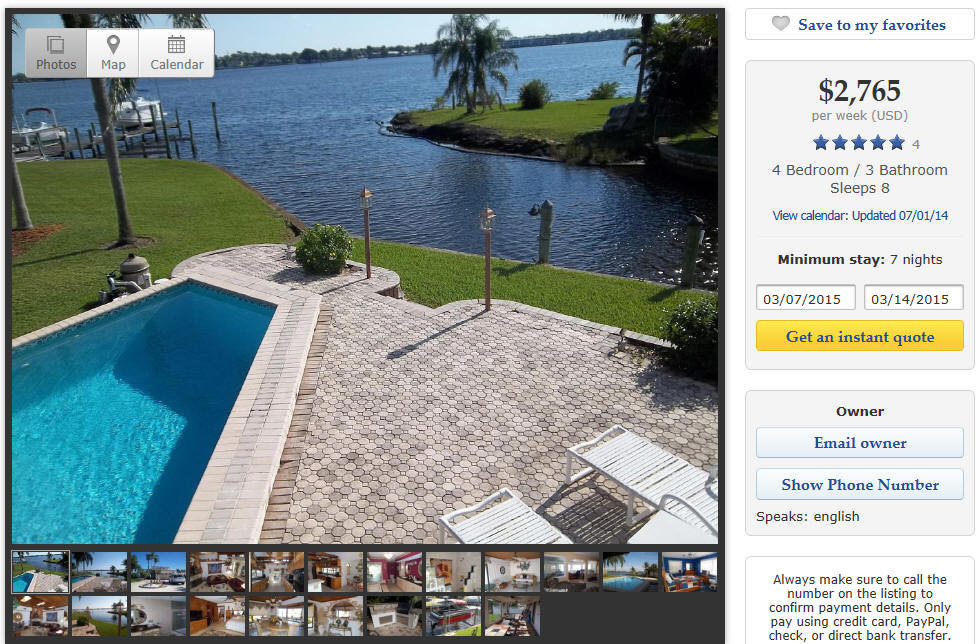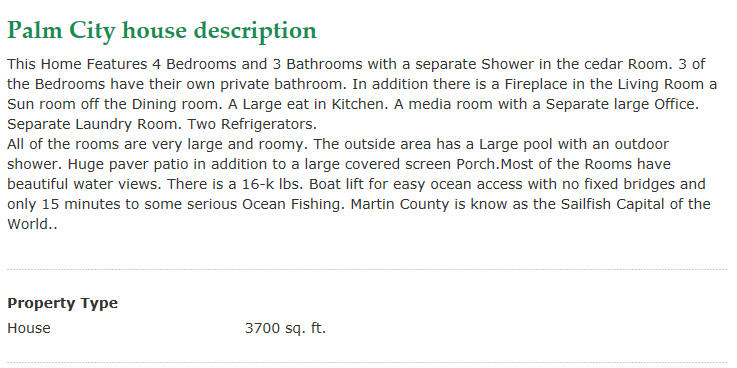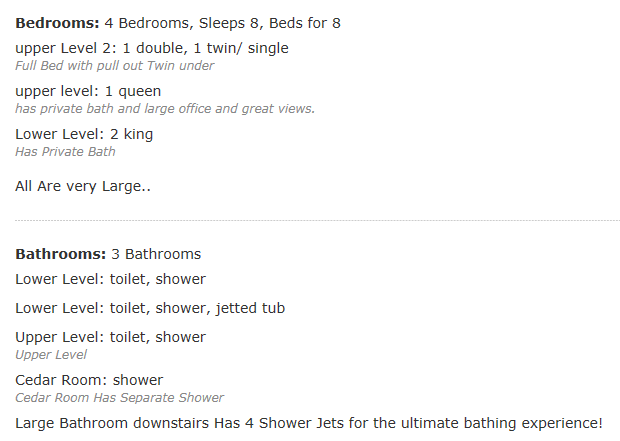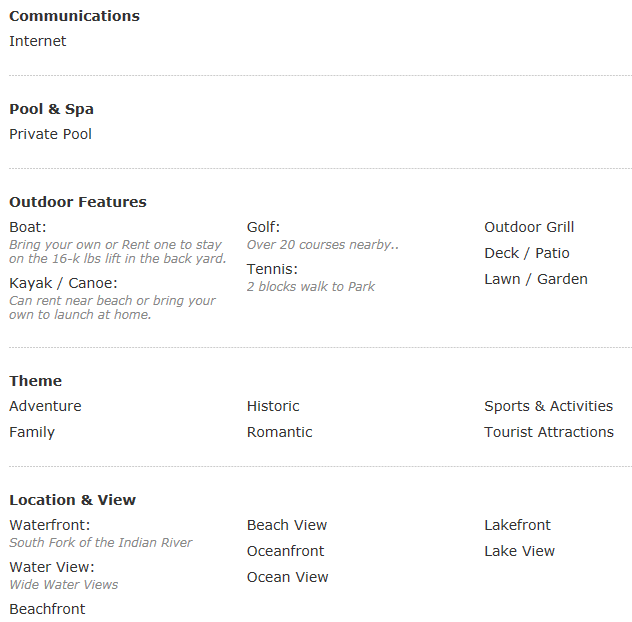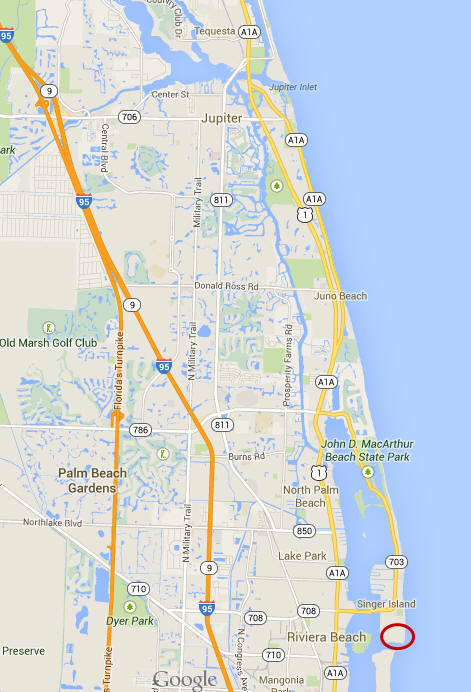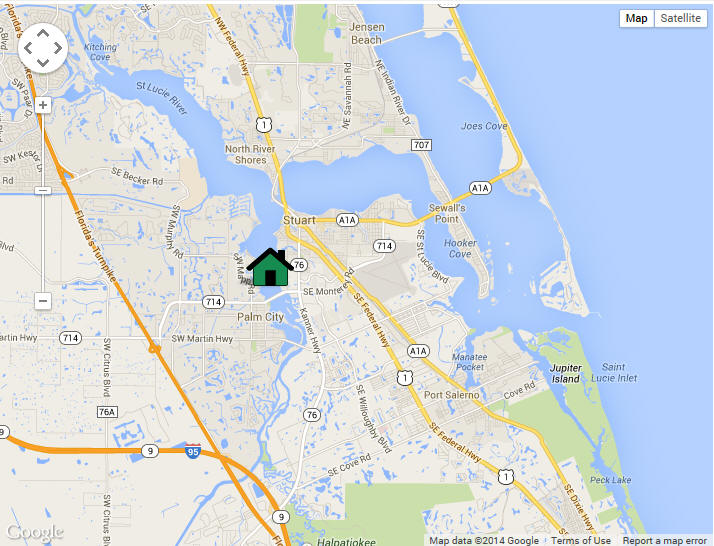 Property #3
Rentals on the ocean near Jupiter are hard to find for any kind of reasonable price (believe me, I've spent a lot of time looking).
I did find this one on Hutchinson Island, about 40 miles north of Jupiter (near Fort Pierce and only 25 miles south of Vero Beach), but it is not "on" the beach (it is across the street from the ocean...pics below).
I like the fact that this is a 4300 sq. foot house, so plenty of room and parking over that of a condo unit.
If this is a good location, I want to lock it up as soon as possible. I don't want to wait and lose a decent location, across from the ocean and a good price.
This is a Saturday to Saturday (March 7-14) rental, so we would go directly from our cruise ship and check in at this location.
I am open for suggestions for other locations if anyone has any.
Hutchison Island 1 - 5 Bedroom, 3 1/2 baths, 4300 sq. feet, ocean view, no pool - $2,925/week.
Since some rooms in this property might be more preferable, I believe it is only fair to allocate the cost of the rental accordingly.
If I can get commitments for at least three of the major rooms (including ours), I will go ahead and make the $500 deposit to lock it up.
No immediate money would be needed until final payment is due, but if someone commits, they are committed to the cost of their room unless someone else is found to fill it. Gloria and I will commit to the upstairs master.
Brown: $725-Guest 1-Master (Upstairs)-Queen Bed w/bathroom
$700-Guest 2-Master (Downstairs)-Queen Bed w/bathroom
$550-Guest 3-Queen Bed (Downstairs)
$550-Guest 4-Double Bed (Downstairs)
$400-Guest 5-Twin Beds (Upstairs).
If any rooms are not taken, we split that costs among us equally.